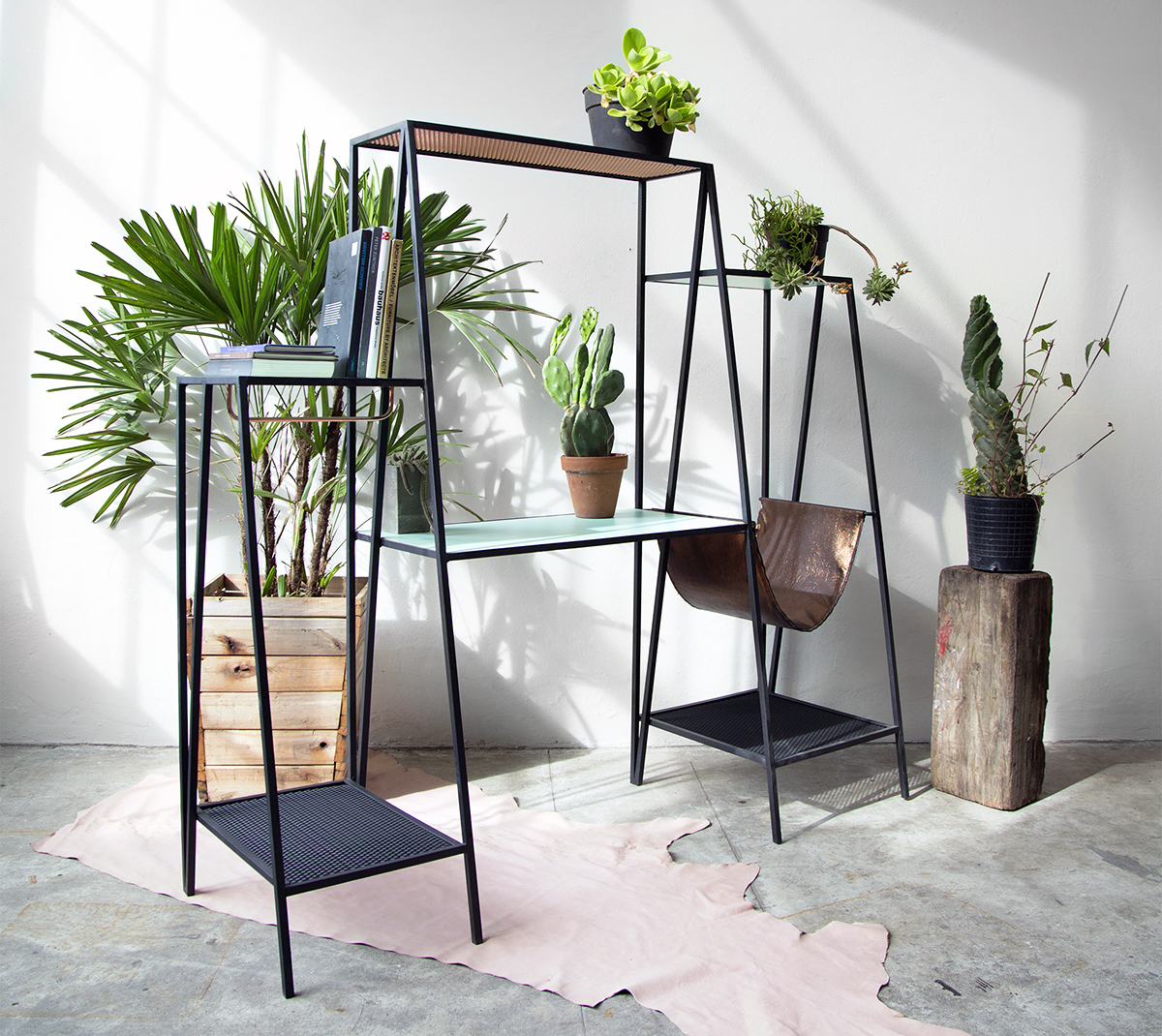 A weekly Saturday recap to share with you our favorite links, discoveries, exhibitions, and more from the past seven days. This week: a pastel cafe interior that made us swoon, two new affordable prints from two of our favorite illustrators, and the debut of a young Argentinian furniture studio whose work, pictured above, is helping reignite our interest in the South American design scene.
Discoveries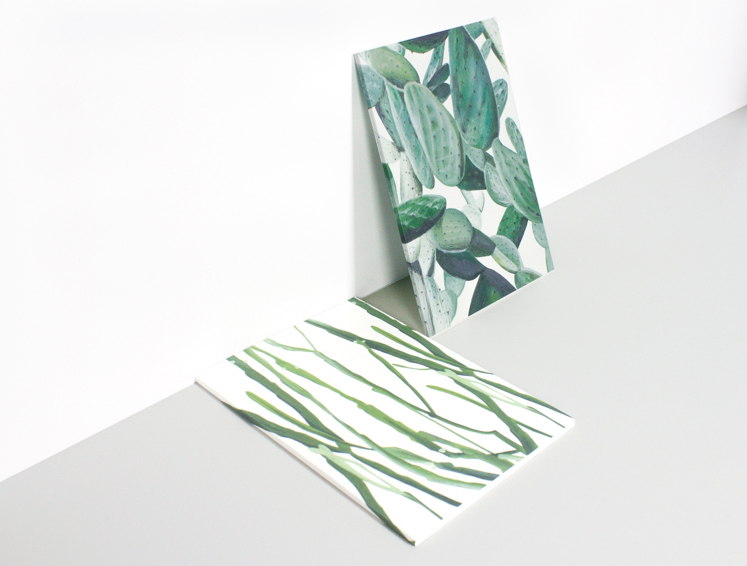 Dutch designer Marieke Langedijk makes and sells a line of illustrated cards, prints, and notebooks on her website Vleijt; her first collection featured geodes but we're partial to the one that launched this week, which stars monsteras, snake plants, cactuses, palms, and several other desert and tropical plants.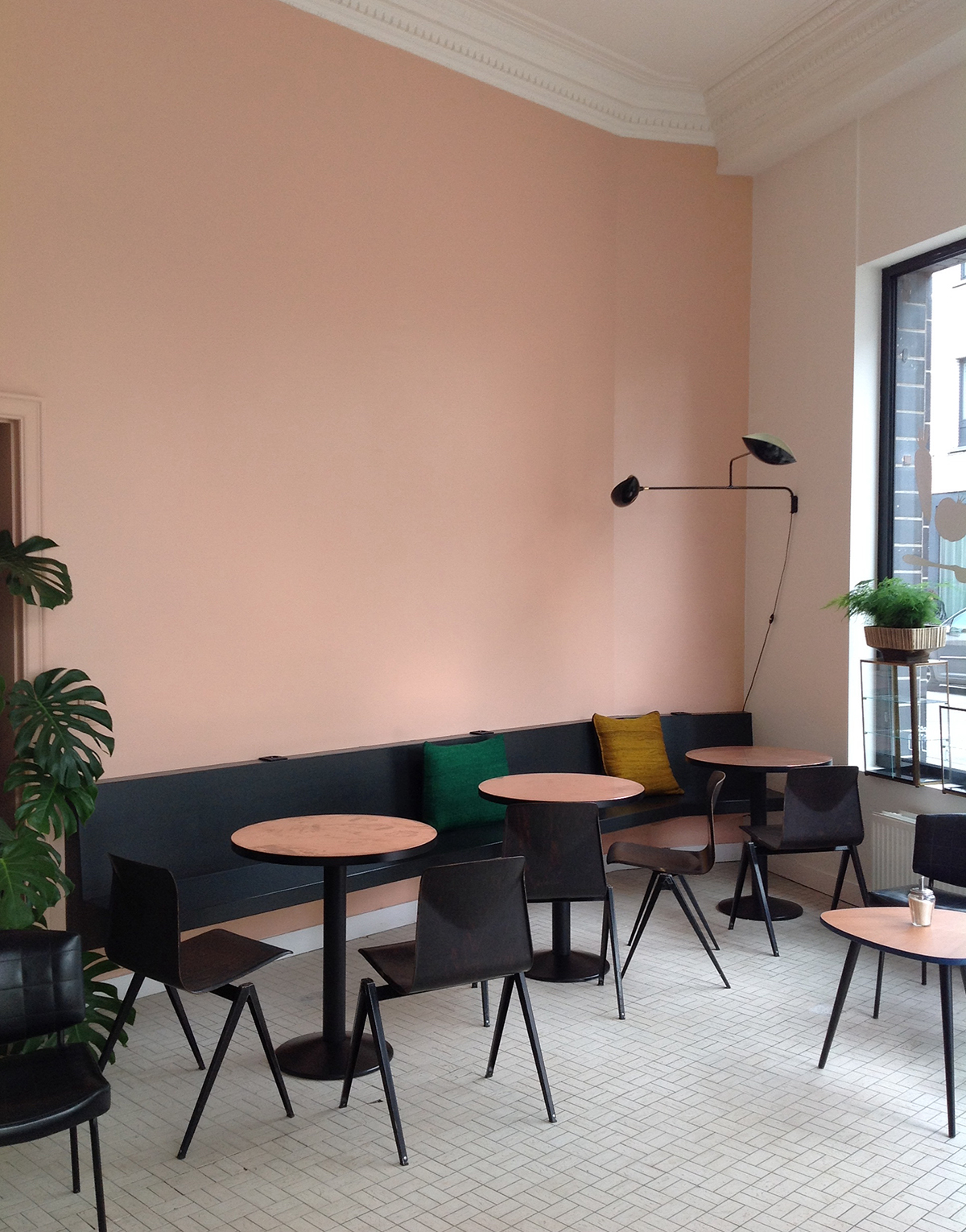 Lately we've found that the more time we spend going down the Pinterest rabbit hole, the more we find ourselves obsessing over all the amazing interiors we seem to find there. The one above is from a cafe called Copper that opened a year and a half ago in Antwerp. Those colors. Yes.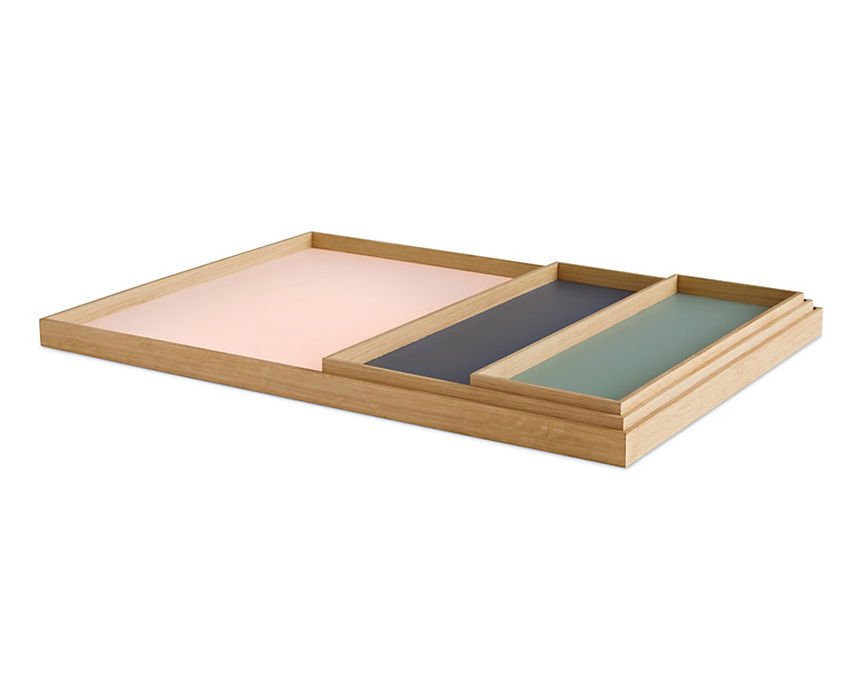 We spotted a similar palette in this stacked set of trays by Johansen Faurschou for Munk Collective, which we discovered this week at Design Within Reach. Scandi muted pastels — they just keep coming and we just keep liking them.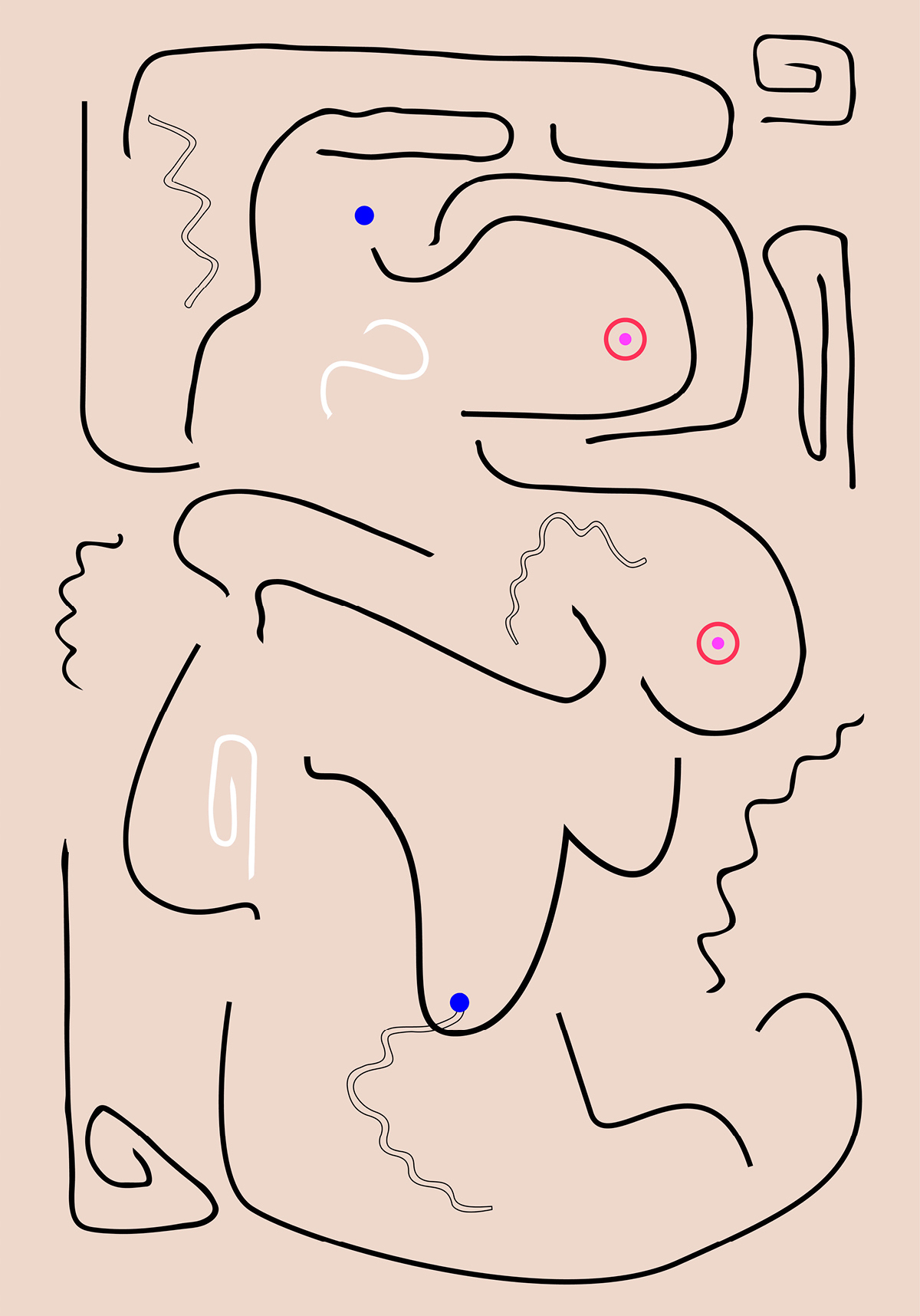 We recently paid a visit to Alex Proba's ongoing A Poster A Day series, which we featured back in 2014 but periodically check in on every once in awhile. Day 829 — available as a print in Proba's online shop — is a particular favorite from the past couple months.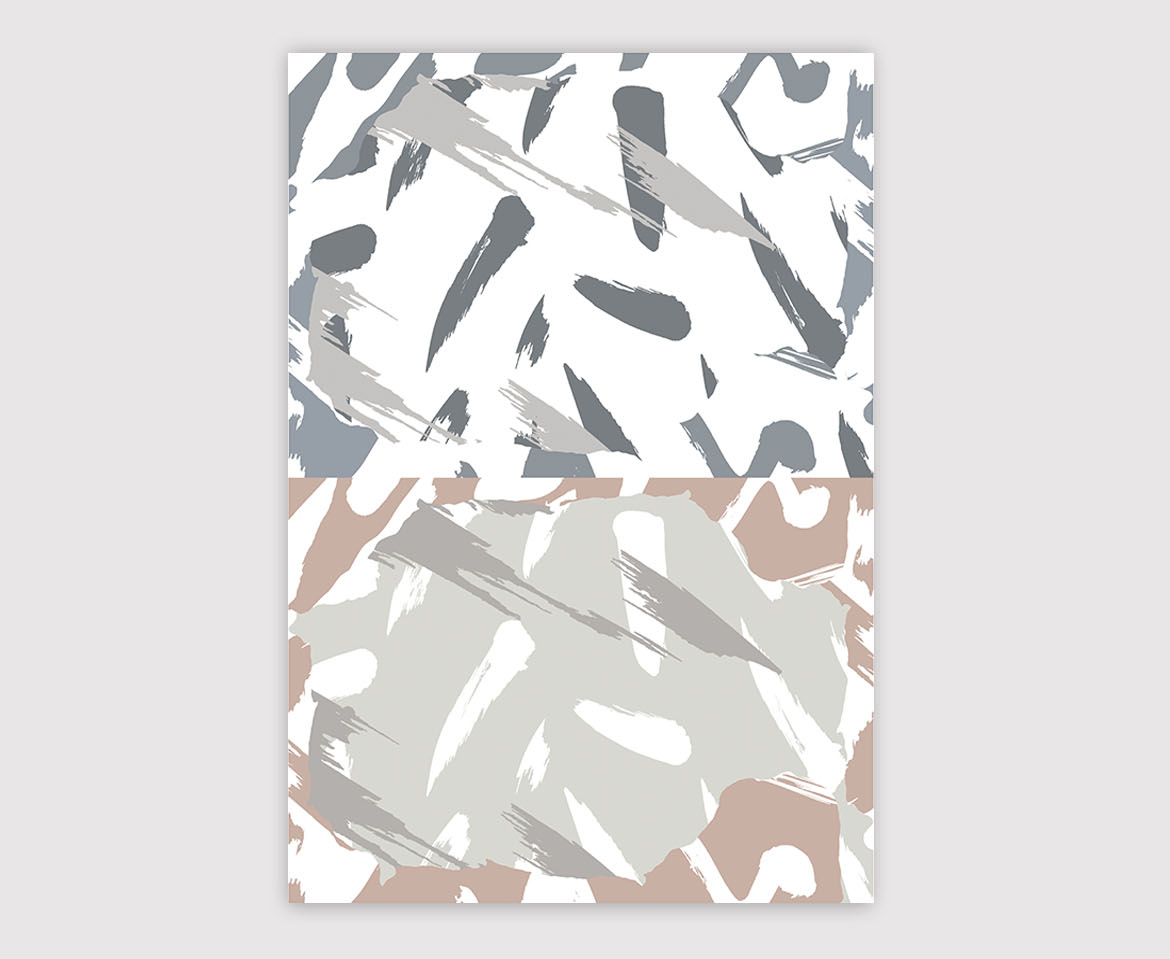 Another print shop we paid a recurring visit to this week was that of UK illustrator Marcello Velho, where we found this new, super-pretty neutral take on one of the designs of his we also featured on the site back in 2014.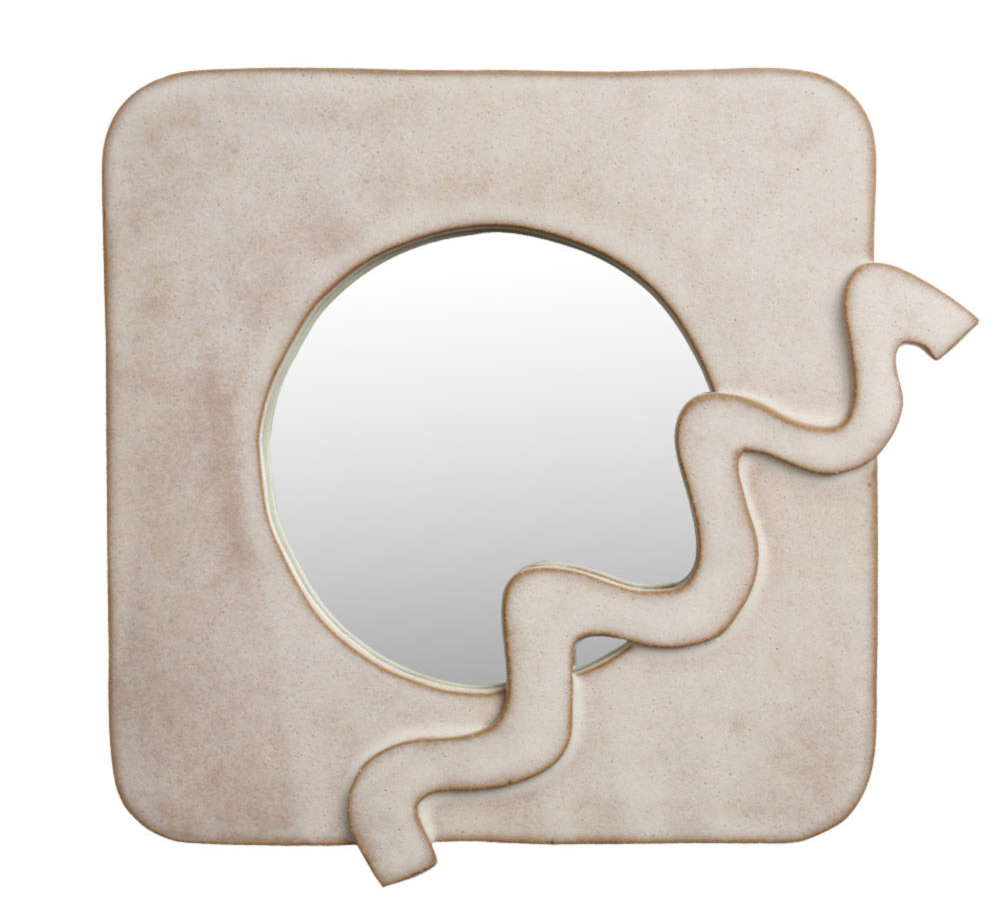 We loved the recent collaboration between Kelly Wearstler and Ben Medansky, but somehow totally missed the fact that Wearstler teamed up with another L.A. ceramicist, Morgan Peck, as well — we found this perfect squiggle mirror on Wearstler's site today while looking for something else. There's a bunch of great ones, actually.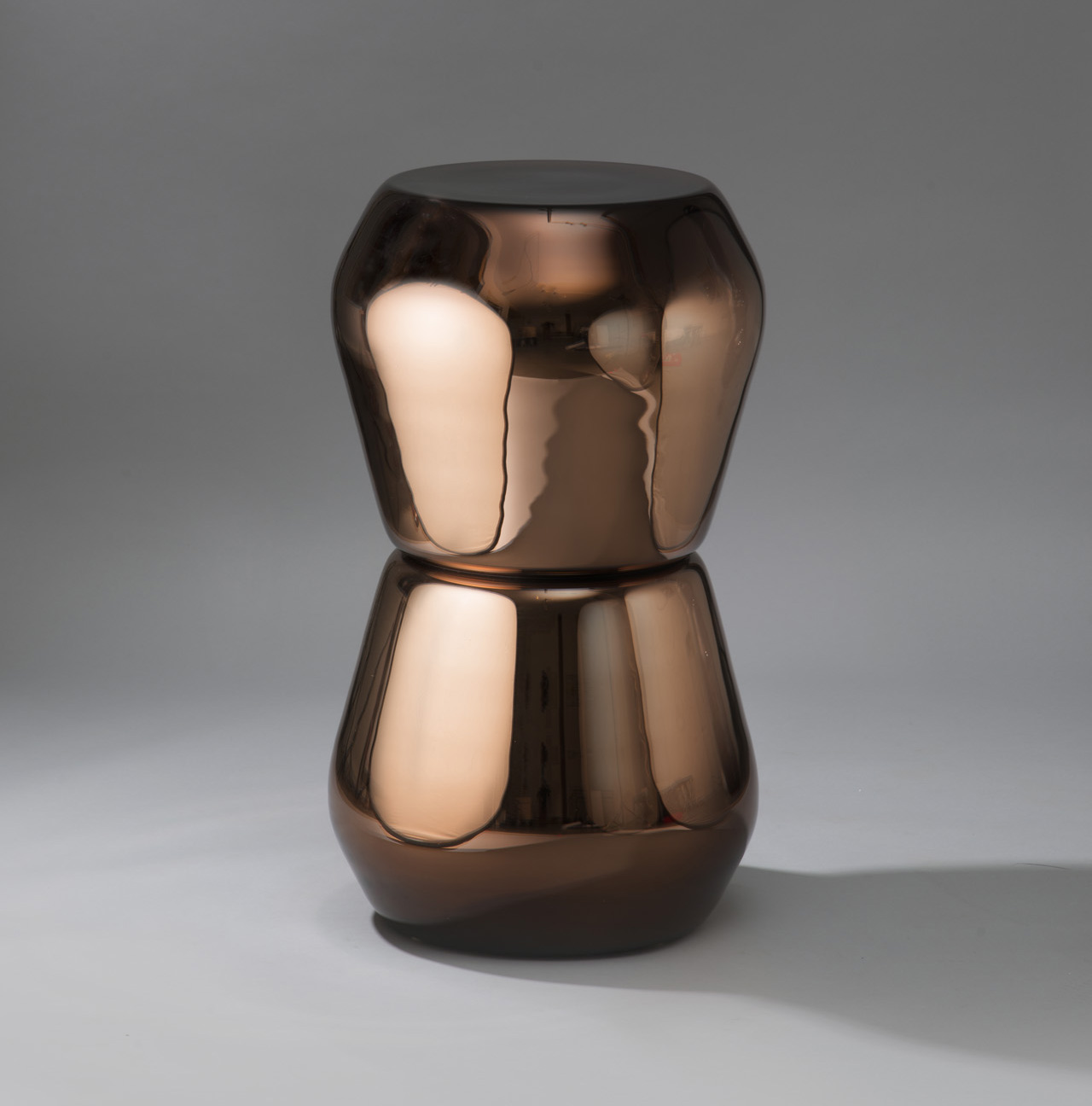 French designer Sacha Walckhoff just debuted a new series of large, shiny, mouth-blown glass side tables with Galerie Gosserez, called Metamorformes.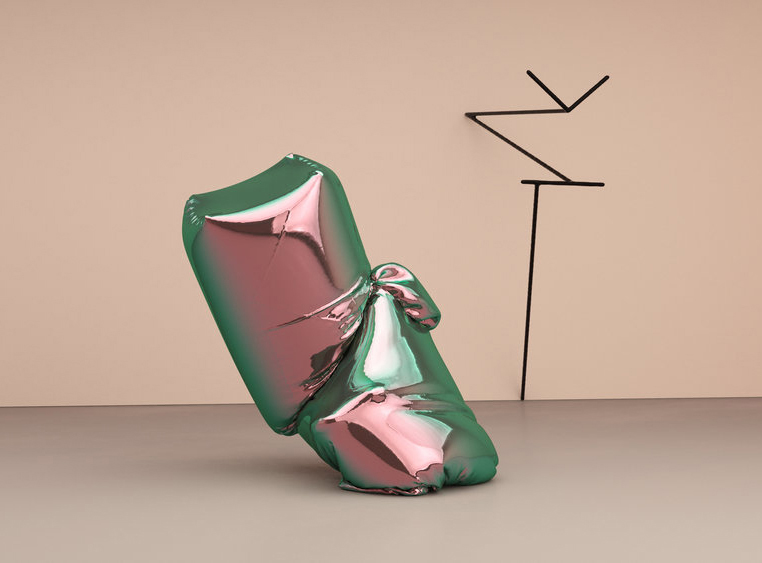 The weirdest thing we saw this week was definitely the semi-inscrutable project geist.xyz, by the Berlin creative studio Zeitguised, which (we're pretty sure) consists of digitally rendered poufs of fabric moving, undulating, and dancing on their own in a series of animated gifs. The fabrics themselves are so beautiful we kind of wish they were all real. View the gifs here.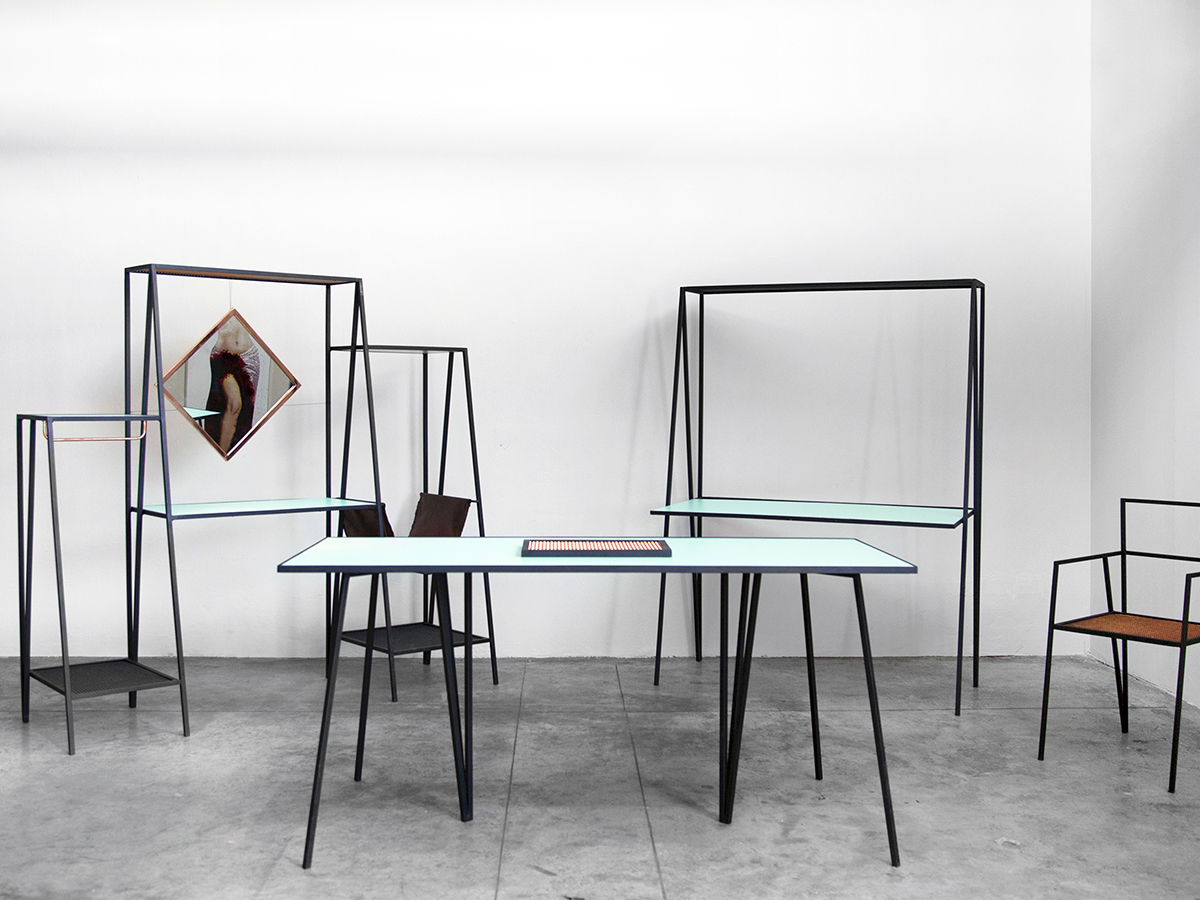 A good submission, sent seemingly out of nowhere, always makes our week. Pictured above and at the top of this post is a new series of furniture from a brand-new design studio based in Buenos Aires — quite an unexpected find. The group, called Ries, doesn't have a website just yet, but we're pretty sure you'll be seeing their work everywhere in 3, 2, 1….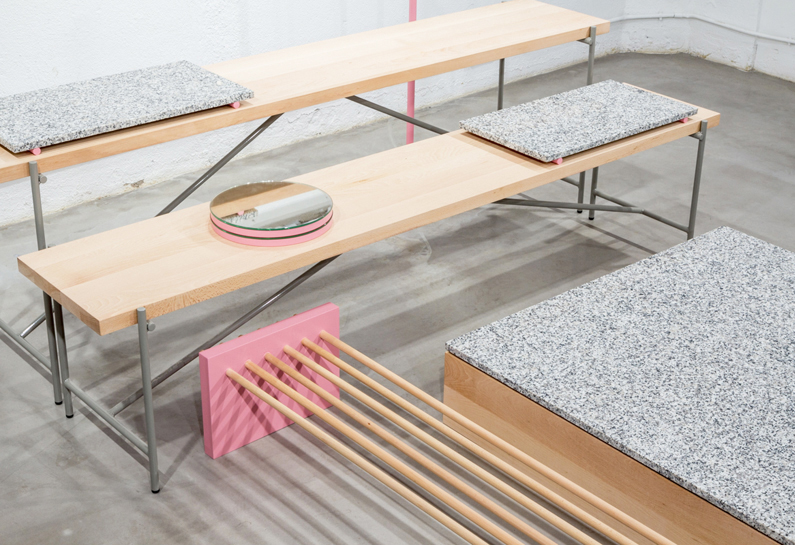 A new store fixture scheme by Madrid studio Pelonio reminded us a bit this week of a recent project by Matthew Phillip Williams, with its (winning) combo of pink, granite, and wood. Trend scouts, take note.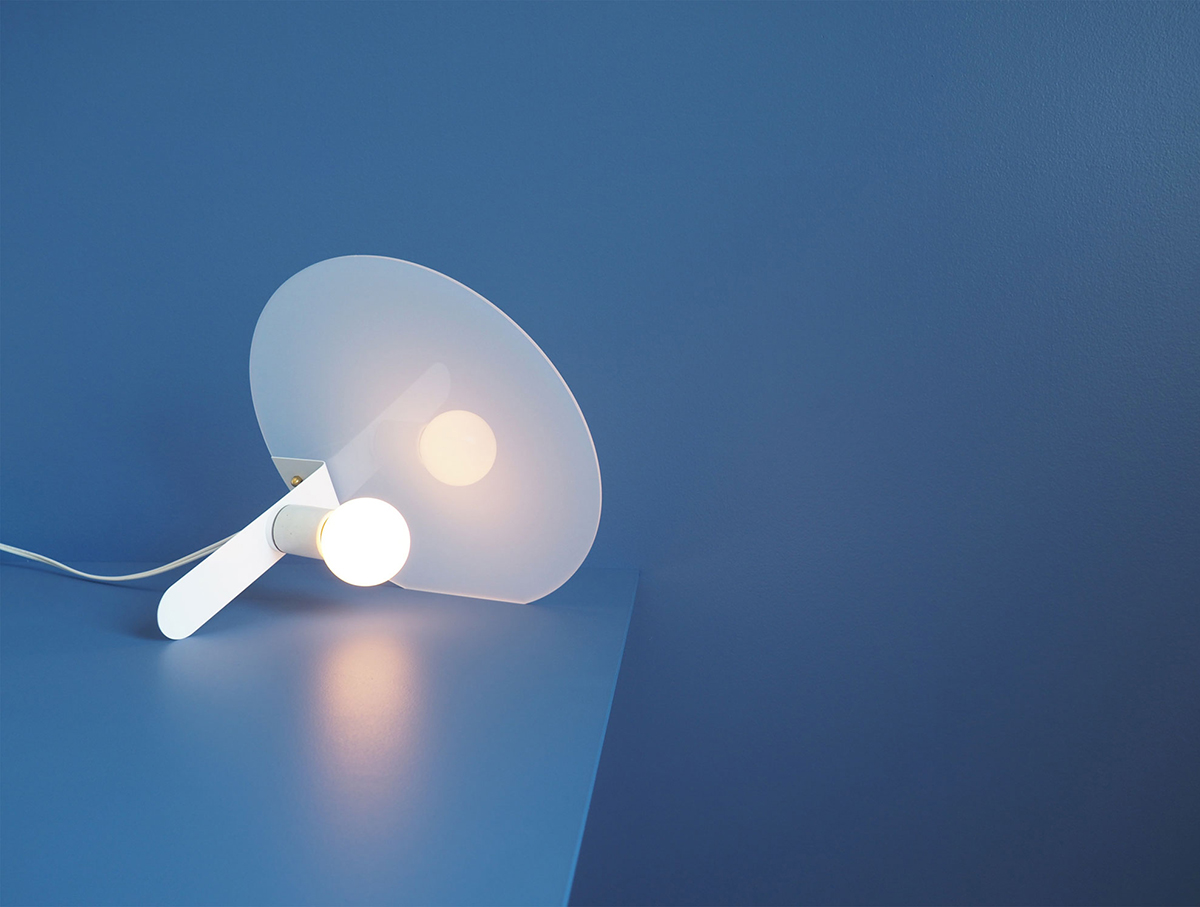 Shane Krepakevich of the Toronto studio Mercury Bureau, if you'll recall, launched his debut line of furniture at our Sight Unseen OFFSITE show this May, and he recently updated the collection with a stunningly simple lamp made of white powder-coated steel and translucent acrylic (pictured), as well as a matching series of wall hooks.
Links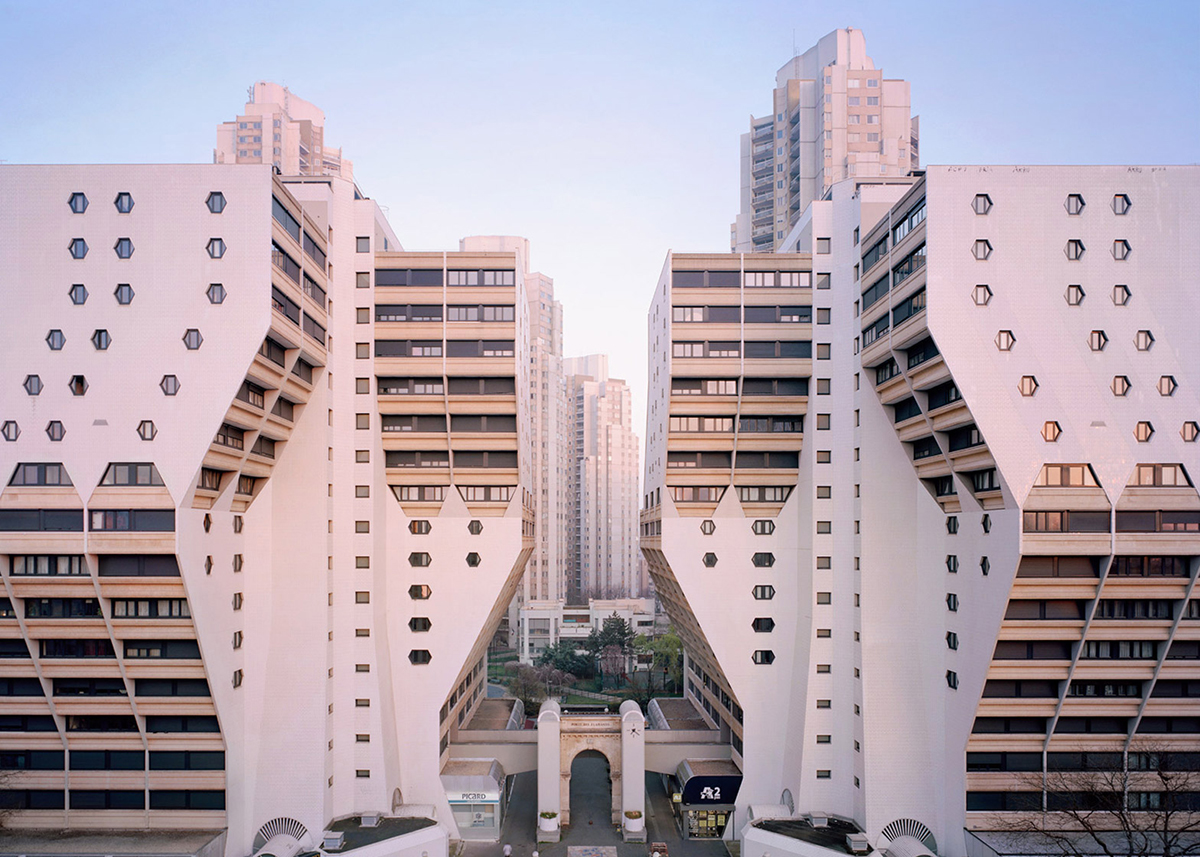 Our friends at Dezeen have interviewed the photographer Laurent Kronetal about his four-year photo project capturing both the futuristic housing estates of France (pictured above is Martin van Trek's Les Orgues de Flandre) and, in many of the images, their elderly residents. "Fascinated by these projects' ambitious and dated modernistic features, I was moved by the living conditions of these urban veterans who have aged there," he told Dezeen. Read the full interview, accompanied by 17 more gorgeous images, here.
Exhibitions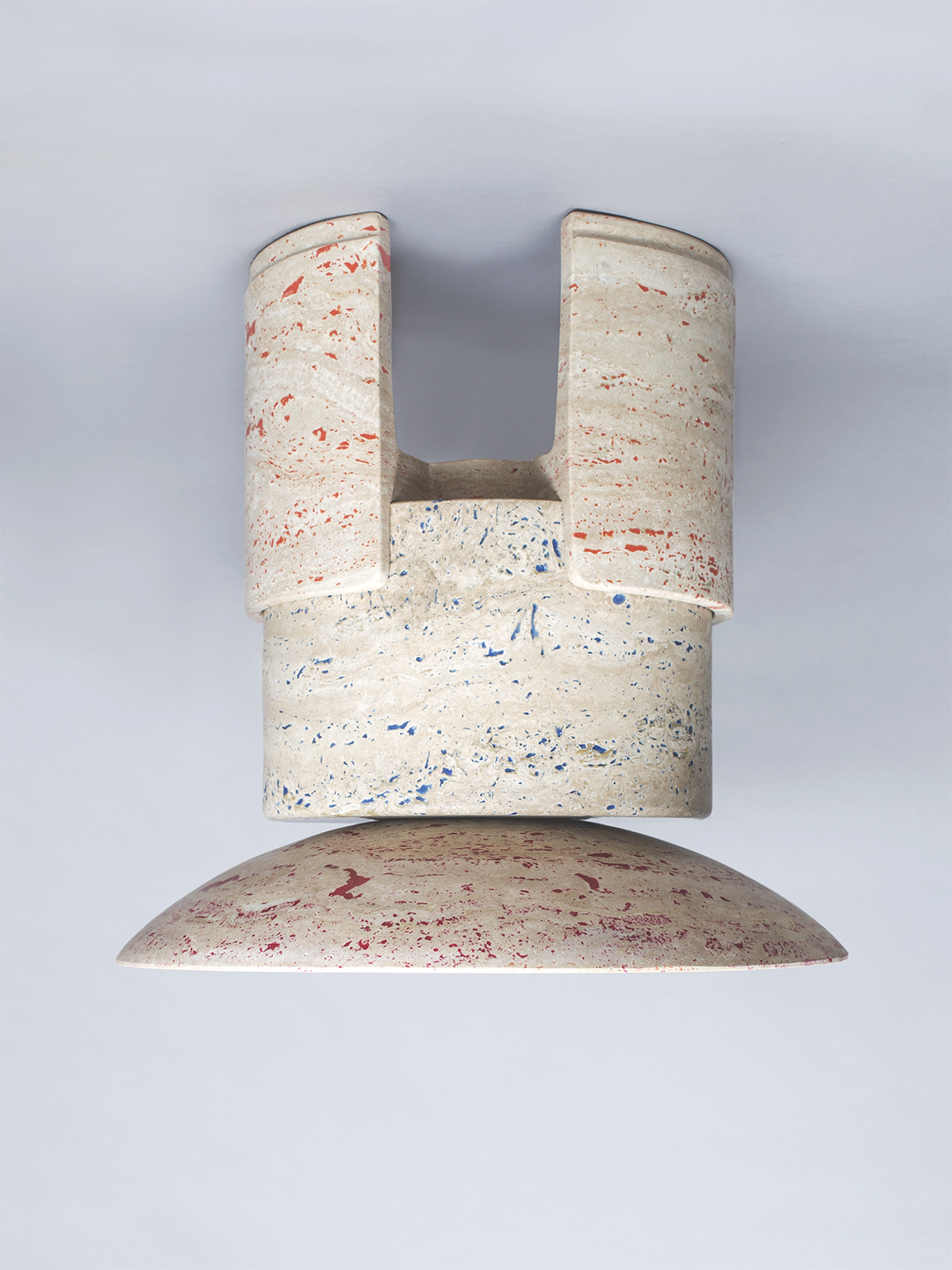 Do not adjust your monitor — the image above is actually a photographic print, intentionally inverted by Kueng Caputo, who have a show opening later this week at Etage Projects in Copenhagen called ONOFF. It includes not just new 2-D works but also objects that "play with the temporal properties of natural light on reflective surfaces, triggering unexpected perceptions of shapes and volumes." Etage Projects is one of our favorite galleries at the moment; if you're heading to Scandinavia anytime soon, don't miss it.