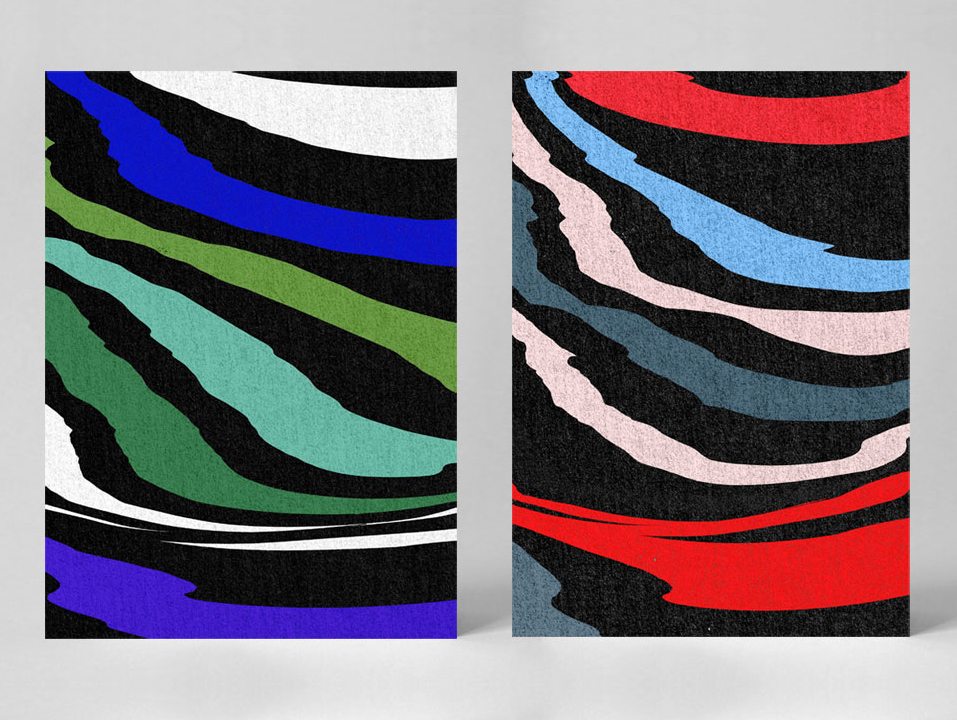 A weekly Saturday recap to share with you our favorite links, discoveries, exhibitions, and more from the past seven days. This week: A gorgeous crystal-growing video made us ponder the meaning of life, brushtrokes and Matisse-style cutouts on tote bags and kimonos were our favorite visual trends, and a French graphic design duo (pictured above) caught our eye with their technicolor zebra patterns.
Discoveries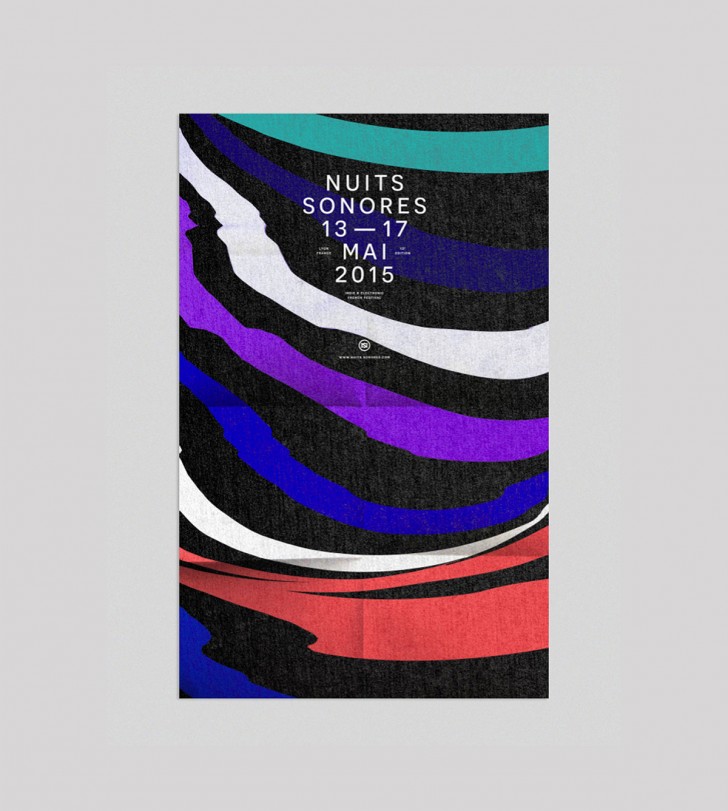 Amazing work by the Paris graphics duo Twice on It's Nice That this week. The technicolor zebra patterns above are part of their identity for a French music festival, but we would pretty much wear them or decorate with them any day.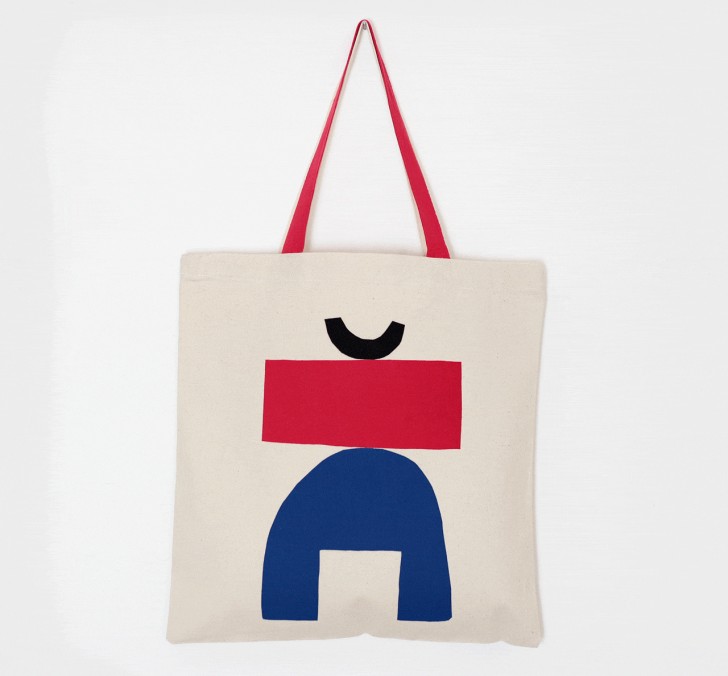 We've been pretty into the Matisse cut-out trend lately, and another French studio, Amateurs, does it oh so well — they recently launched a series of one-of-a-kind, hand-painted Pop tote bags featuring their signature colors and shapes.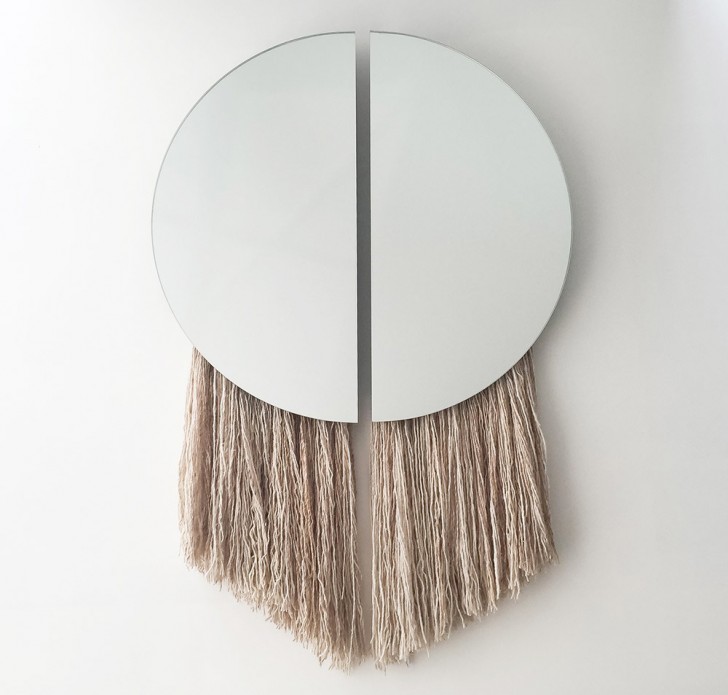 We know we shouldn't play favorites when it comes to Sight Unseen OFFSITE exhibitors, but let us say this — Ben and Aja Blanc's Half Moon mirror was one of the biggest standouts for us at this past May's show. The Future Perfect smartly snatched it up, and this week released its equally hairy follow-up, the Apollo mirror above.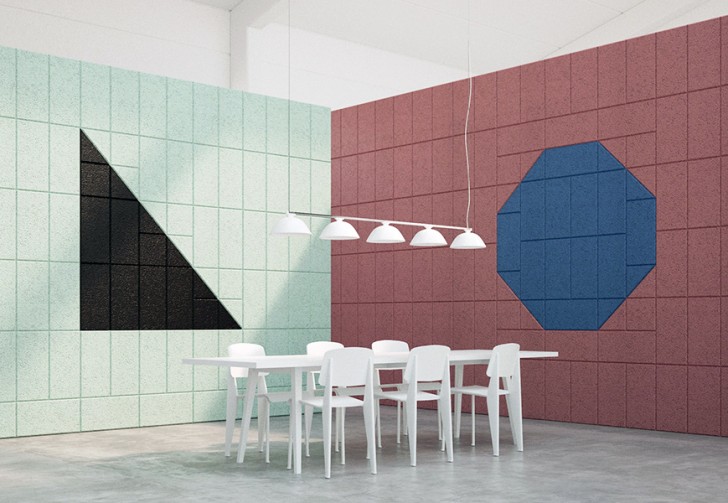 Form Us With Love's Baux line of stylish acoustic tiles has been around for awhile, but one of the designers' recent styled case studies caught our eye — if Sight Unseen had a giant conference room, you can bet this is what it would look like.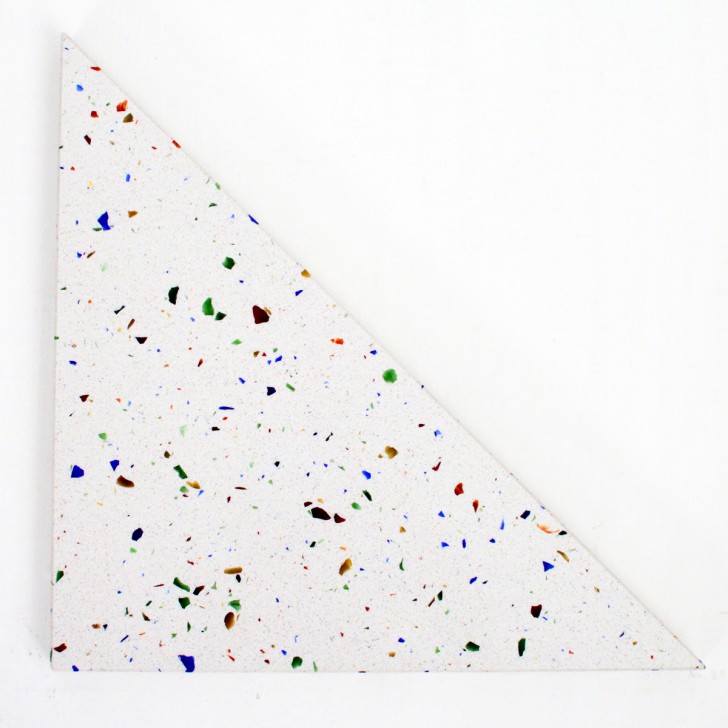 Despite terrazzo's major resurgence in the past three years, there haven't been many ways to buy it, unless you're rich enough to snag a Kuramata or line your house in Marmoreal tiles. Add Darkroom's new terrazzo platters to the short list — about $175 each, they come in right angle (pictured), proper triangle, and circular black and white.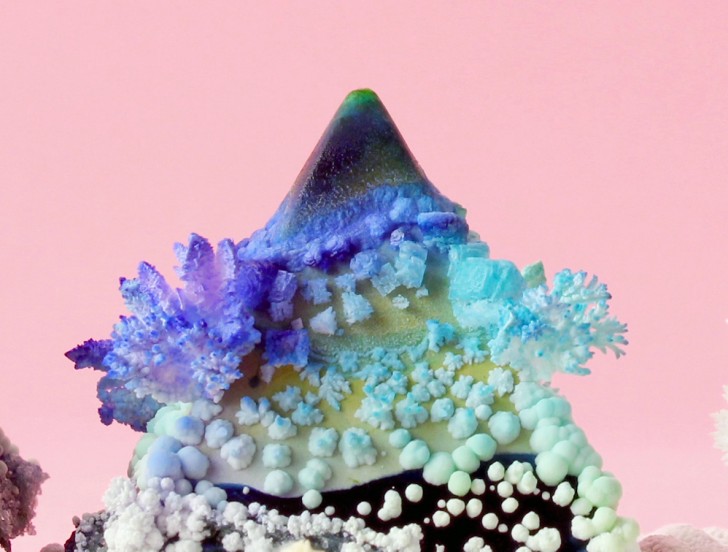 This week we could not stop watching You Could Sunbathe in This Storm, a short animated film about the meaning of life by London filmmaker Alice Dunseath that was so mesmerizing it put us into a relaxation coma. Oh, and the visuals are pretty gorge too.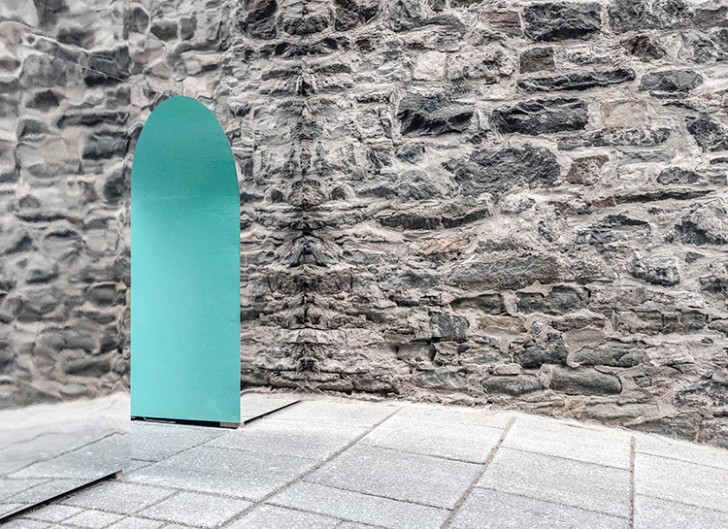 How great is great public art? This image depicts a mirrored wall standing in a stone passageway in Quebec City, one piece of a bigger installation called Petite Vie by Francis Fontaine, Luca Fortin, and Pascal Labelle. It's actually part of a festival consisting of 12 passageway interventions throughout the city, which we think is a pretty genius conceit. You'd be remiss if you didn't view the rest of the images of this one here.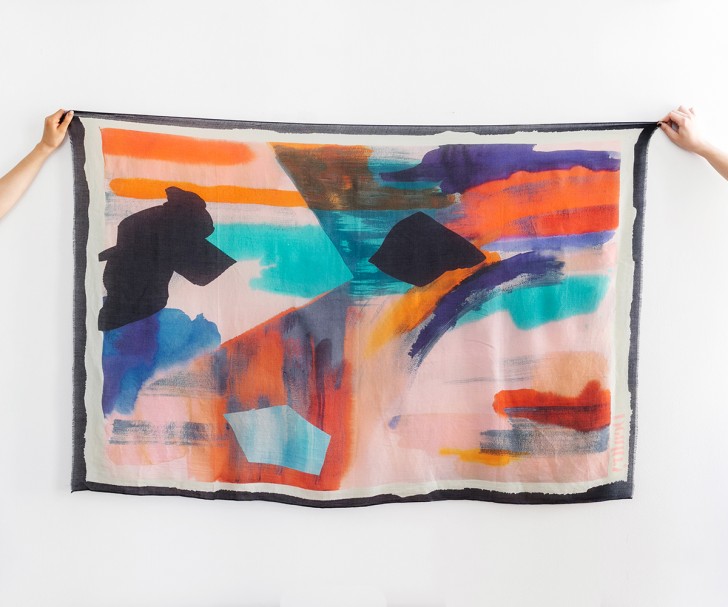 Textile designer Helen Dealtry launched this insanely beautiful, painterly scarf on Of a Kind this week, which means there are only 25 of them, which means you should probably get your butt over there and snag one before everyone else reading this story does it first. The site also has a nice little story about how Dealtry comes up with her designs.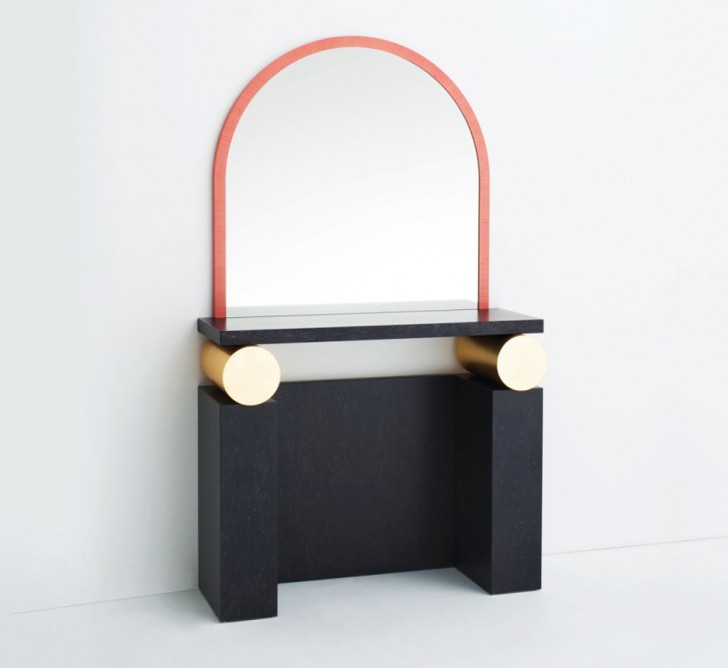 If you think the work of Ettore Sottsass was all rainbow colors and '80s craziness, think again — the man had a long, prolific career that included much more subdued Po-Mo works like this vanity (a '90s design for Glas Italia which we spotted on Suite NY's website this week) and mid-century items like the trove that will go on view at Friedman Benda this fall in an epic early career survey. More on that one to come….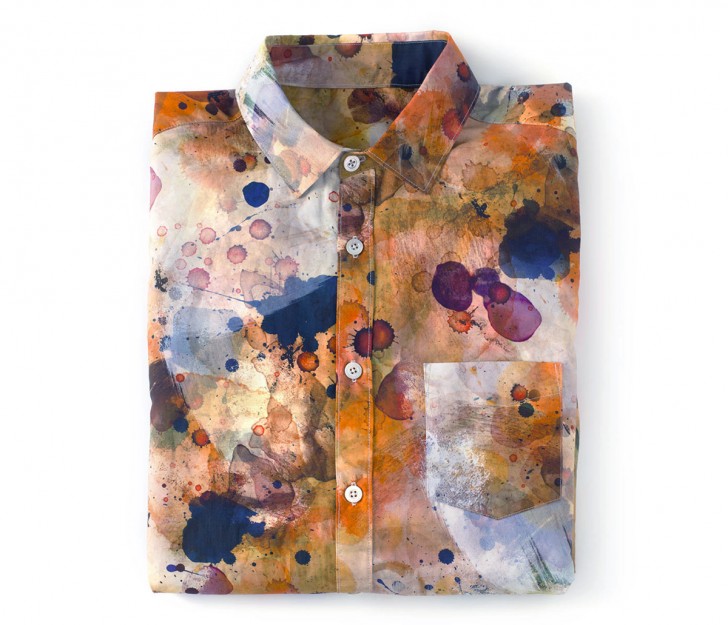 This project featured on Design Milk this week caught our eye because of its hilariously literal name: Dirt Pattern Material. Basically the Swedish studio Mair/Wennel made a textile print by spilling ink and other liquids on fabric — that way it camouflages anything else the wearer might spill on it accidentally. It's probably been done before, but this one seems pretty (almost?) wearable.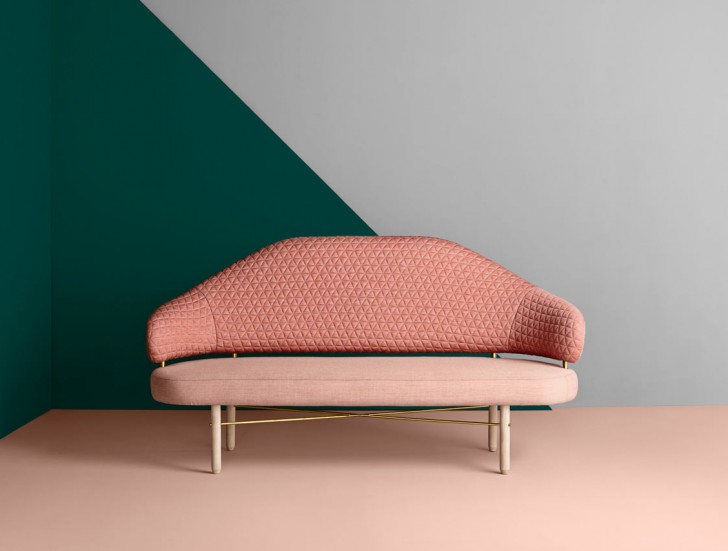 Another Design Milk gem: this quilted salmon-colored sofa by the Spanish studio Sputnik for Missana, which we were surprised we'd never heard of, considering its adorable promo-photo styling. Duly noted.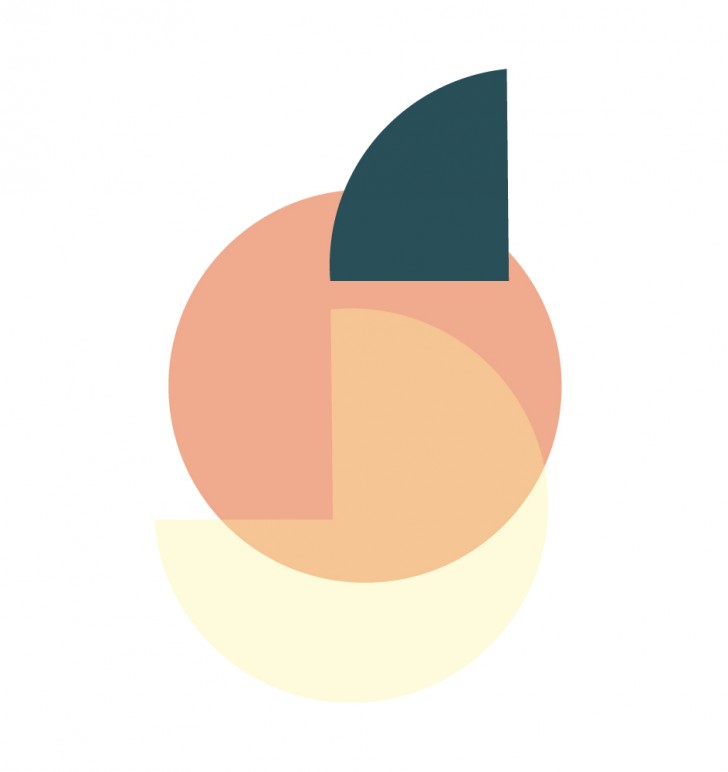 Amidst one of our periodic "what ever happened to that SU subject?" internet sweeps, we thought of the Danish studio KONTO, whose work we featured just about a year ago. Not a ton of new work on their site, but we did spot this sweet, simple exercise in combining shapes and colors, called Composition 2, that happened to fit nicely in today's lineup.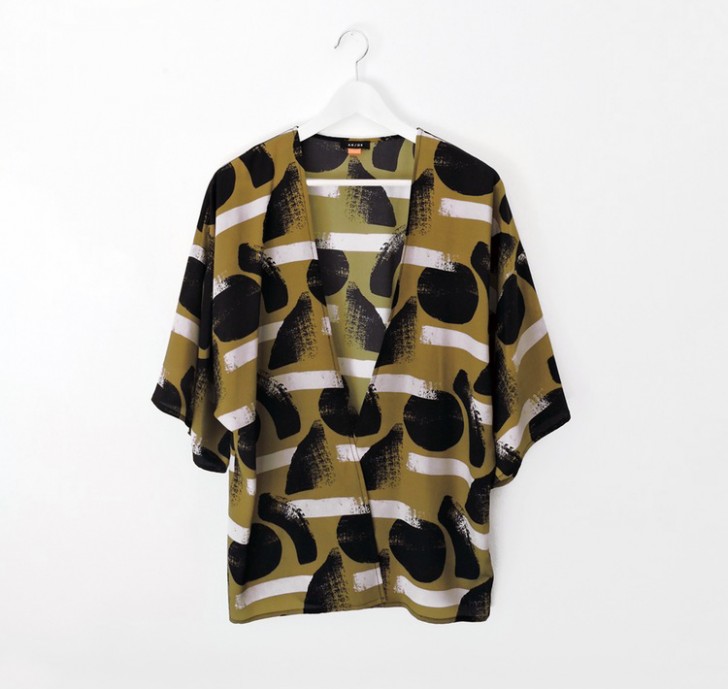 What happens when two graphic designers based in Milan and Como — the latter having a reputation for some of the best silk-printing in the world — band together to start a collaboration? You get AH/OK, a series of simple silk headbands and kimonos (so good!) with classy, paint-brush-y prints that take advantage of a major local production resource. The kimonos arrived in our inboxes as a submission this week — keep 'em coming, folks.
Links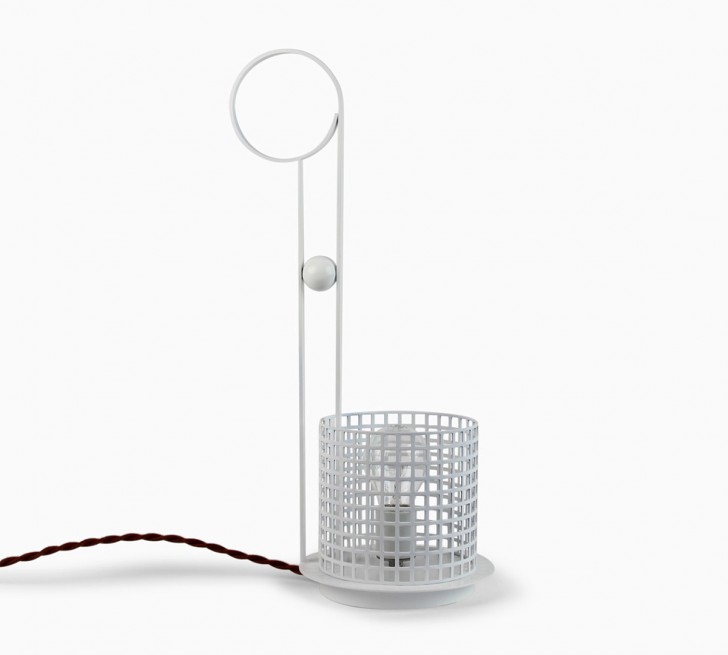 We enjoy the rare occasions when, as journalists, we get the chance to be interviewed by someone else for a change. The tables were turned on us twice this week, first in a story on the Collective Design Fair's blog, where we were asked alongside Beth Rudin DeWoody, Misha Kahn, and others to name an emerging designer to watch now. We chose L.A.'s Studio Spruzzi, the design-focused side project of sculptor Matt Paweski and filmmaker Gillian Garcia. Head over to Collective to see why, and to read the other answers.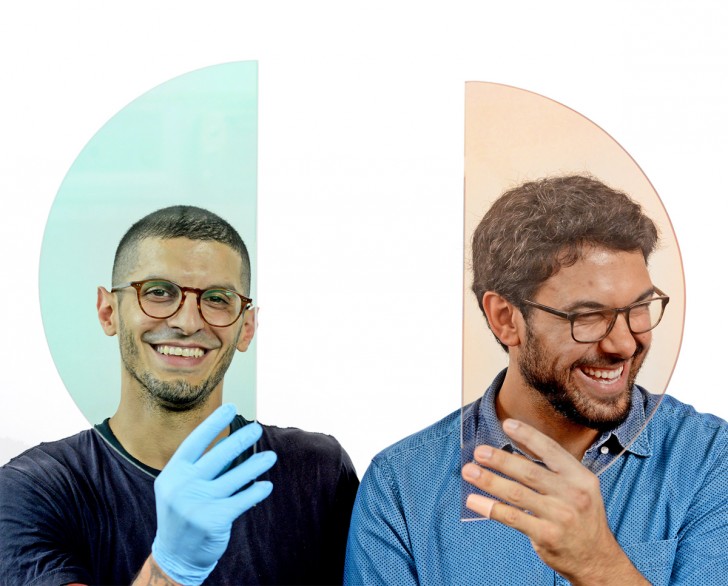 The second time we were featured was kind of major: We were interviewed for a New York Times story, published on the front page of its Thursday Styles section, about how design has gotten lighter, cleaner, and more sophisticated, mixing natural materials like polished metals and marble with pastel colors.  Writer Steven Kurutz cited our 2015 Sight Unseen OFFSITE show as one of the key places to spot the trend, quoting exhibitors like Bower (above) and Ladies & Gentlemen Studio. It also contained this gem: "My partner and I were joking that the new 'Put a bird on it' is 'Put a cactus in it.'" You heard it here first, folks.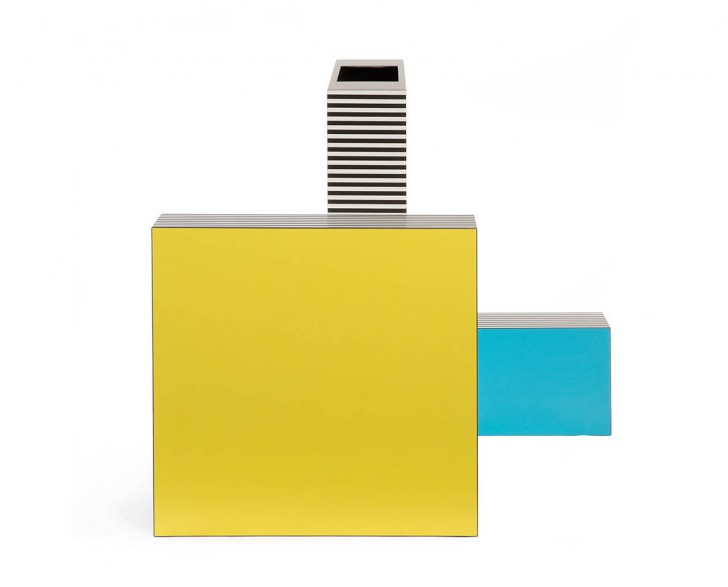 Another OFFSITE alum in the spotlight this week was Kelly Behun, who, simultaneous with the launch of her new showcase on 1stdibs, was interviewed by 1stdibs about her journey from day trading to being Ian Schrager's protege to being the most downtown of the uptown interior designers, with a rapidly expanding portfolio and a super-cool furniture line (above) designed with one more OFFSITE veteran, Alex P. White.
Posters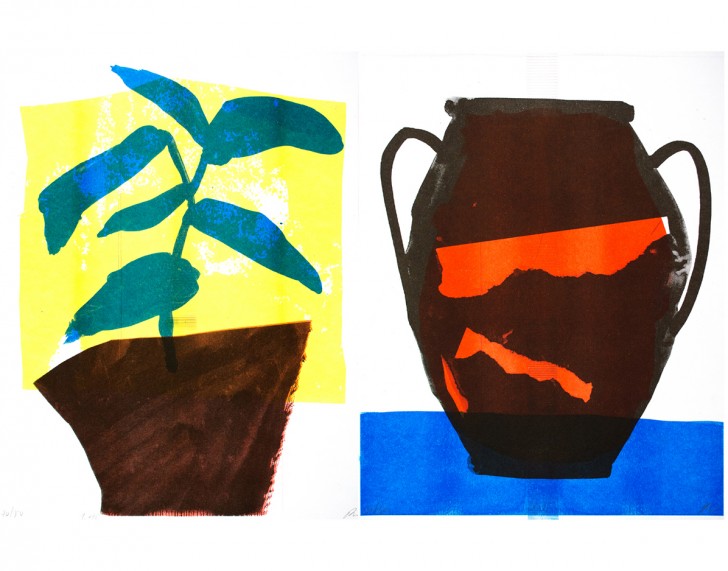 It was a big week for posters. Or rather, we just kept accidentally running into good ones. Thursday marked the launch of a new series of posters by Paul Wackers, made for a collaboration between Handjob Gallery/Store and Morgan Lehman Gallery. At the one-night event, the posters were $250 each, but it's unclear whether you can still buy them at all — contact Morgan Lehman for more info!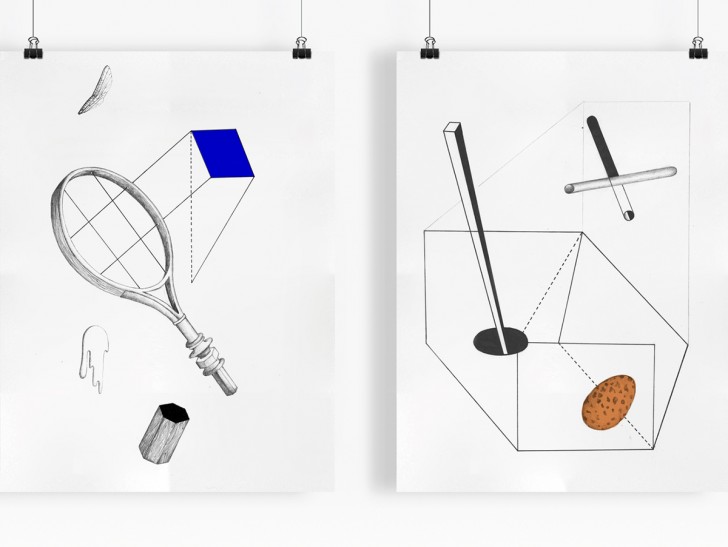 The two above are by Brooklyn-based Dane Stinne Marie Wilhelmsen, made "for various commercial and personal occasions." They don't appear to be for sale, but they sure are cute.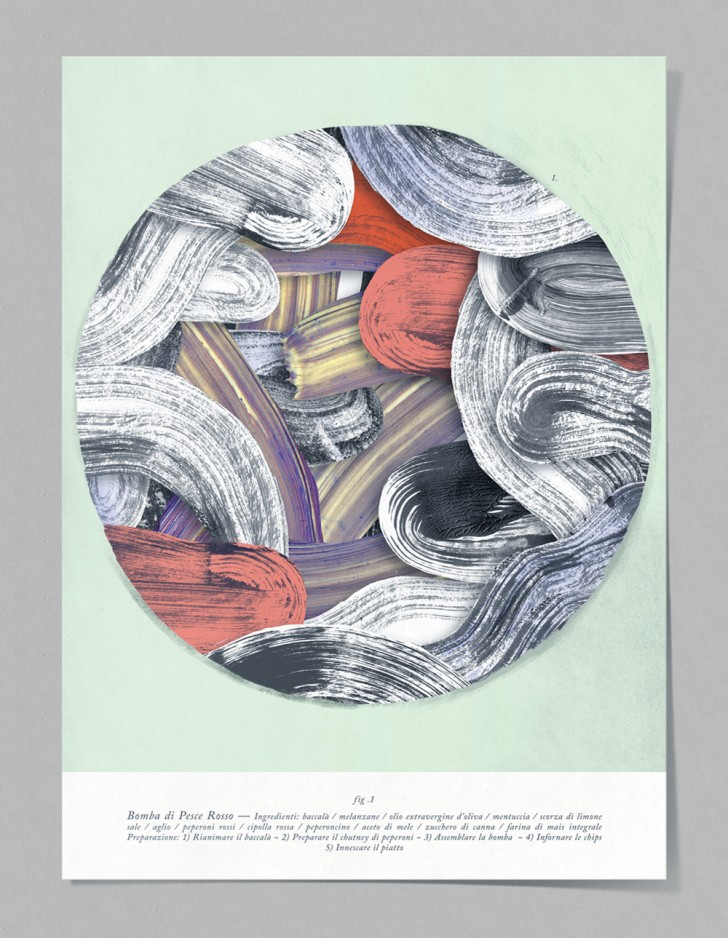 This one we found in Studio Fludd's ever-growing online portfolio, and liked because of the way the two-dimensional brushstrokes appears to have depth between them. The text at the bottom is a recipe for something called a Red Fish Bomb, which you can actually see photographs of here.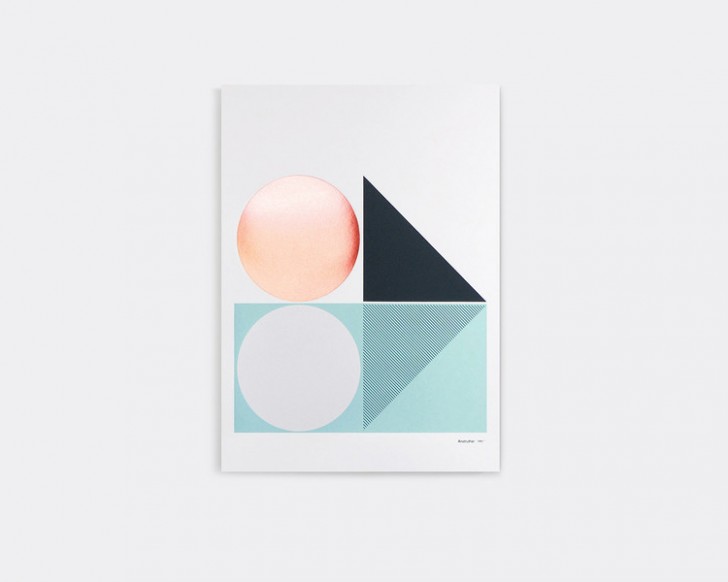 Okay, here's a poster you can actually buy — it's one of dozens of prints available on the website of London's Tom Pigeon, who also happens to make some nice jewelry in materials like Corian, Formica, and copper.