03.23.16
A South Korean Design Collective Making Treasure from Trash
At the heart of Craft Combine, a South Korean design collective run by four students currently studying at Hongik University, is a fascination with materials and processes from the perspective of different disciplines; between the four of them, there is expertise in photography, metalwork, product design and textiles. But what often holds those interests together is a commitment to environmental responsibility and a need to re-examine the things we throw away. Their confetti-like Candle Holder, for example, is made by embedding broken glass in cement; what makes it stand out from other terrazzo­-esque objects is that the sections of broken bottle are large enough that we can recognize their previous life. The new material is cut and polished to expose interesting cross­-sections, giving a new perspective on this commonly disregarded object. Their Patterned Pallet Chair is likewise made of old wooden pallets that the collective inlaid with a decorative pattern inspired by the Art Deco era. Each pallet is different, with some bearing cracks or nail marks — a history and character that carries through to the finished chairs. We recently caught up with the soon-to-graduate students to find out more.
Describe your most recent project and how it was made.
Recently we participated in an upcycling project run by Vincent Program and Object. We were interested in the history of the pallet as a platform for carrying freight and learned that it was developed in 1800, used throughout the Second World War, and became the standard for shipping goods around the world in the age of mass production from the early 1900s. Our pattern was inspired by the Art Deco period which was one of the dominant styles that came from the same era as the pallet.
The Patterned Pallet Chair has a functional role as well as a decorative one. We designed two structures for the pallet chair, both inspired by the construction of the pallet using stacked panels and an interlocking structure. Pallets are treated in two ways to stop insects and plant species being transported across the globe — ­these are Heat Treatment and Methyl Bromide. The latter can have harmful effects so we used HT pallets to ensure they are safe to process and re­use. Pallets that are safe to use are marked with a stamp and we kept this intact on the final designs.
We inlayed the asymmetrical designs into the seat backs by CNC routing shapes so that the dyed acrylic sheets would lie flush with the form which you can see in our short film here.
Describe your next project and how you're currently making it.  
An interest in the relationship between design and craft runs through our work. We develop our design language through taking a hands­-on, experimental approach to the processes and materials we use (like in our bowls, above). We all attend Hongik University in Sejong and this is our last semester before graduation. Between us we major in photography, metalwork, product design and textiles and we plan to work together on our thesis project. Our different methods and materials will be brought together in our new work which will expand on the Craft Combine product family.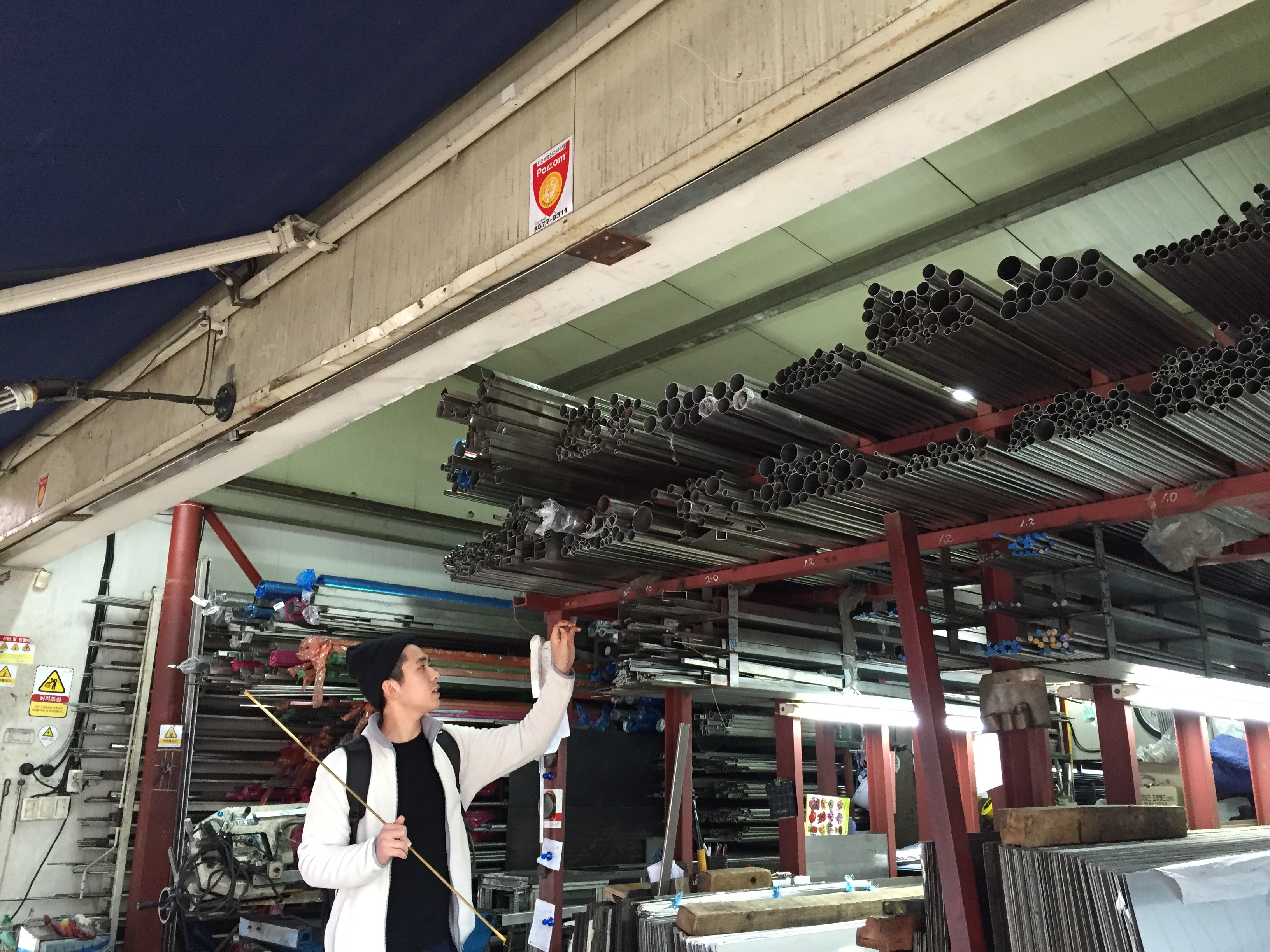 Tell us one thing that's been inspiring you lately and why.
Materials are always the key to our inspiration and the communion between these materials is carefully considered. From this starting point we decide which products and projects to develop. We're also inspired by legend, superstition and history ­— this forms the emotive element that we try to capture within all of our products. Our experimental approach to processing materials helps direct the final product ­we like to go beyond a predetermined design and allow the developmental phase to influence the final design.  We're always attending art exhibitions and going around an area called "Euljiro" in Seoul (above) to find good references for our work. In that area, a lot of master craftsmen can be found in the alleys; it's a place to discover materials and rare scenery that is difficult to find in the modern city.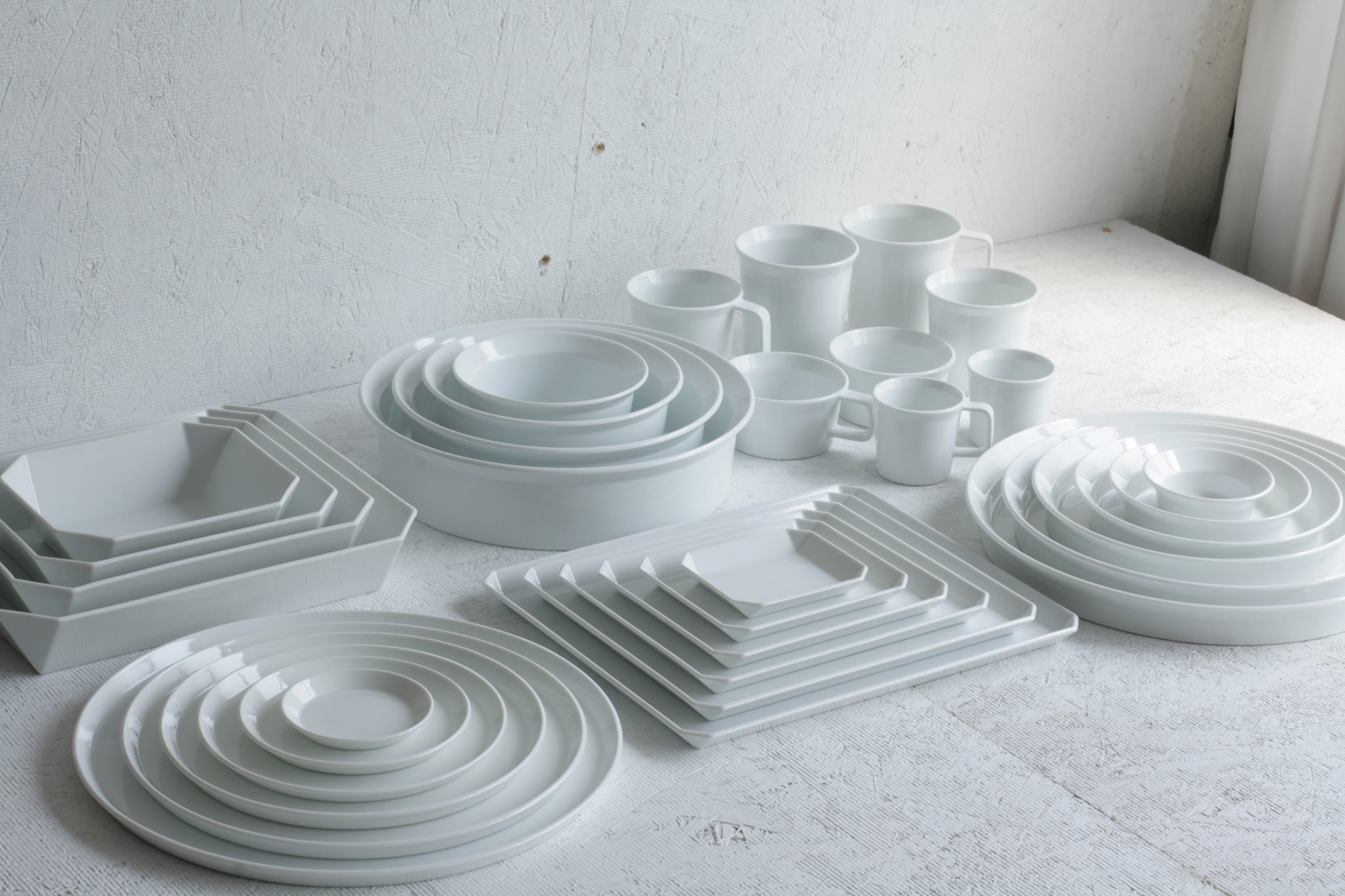 What's your favorite piece of design from the last 10 years and why?
We were recently impressed by the work of Japanese creative director Teruhiro Yanagihara, who has interpreted traditional pottery in a modern style with his brand 1616 / Arita Japan. Not only is the design excellent but the way they solve problems is really impressive ­— they produce all the products with local craftsmen using the traditional processes of Arita pottery. We would also like to develop products with craftsmen in this way.
We're also consistently inspired by OK Go's music videos and the way they express their own unique view. When you watch these in detail you can see that through using only objects and camerawork (and no special effects), they create illusions and visual trickery that redefine the relationship between object and object / object and human.