04.13.16
Visit Us at Collective Design This May!
When we began hosting design events a few years back, we went from zero to sixty relatively quickly — we were curators, yes, but we were also event producers, project managers, production specialists, and all-around trade-show impresarios. Which is why it was so lovely last year when Steven Learner and his team at Collective Design offered us a space in which we could do something small and considered, where we could think almost exclusively about the caliber of work we'd be showing and not have to worry at all about logistics. What we didn't know at the time was how that grace note to our New York Design Week plans would become a thing in itself, how hard people would fall for the designers we featured, and how natural it would be to return for a second showing this year.
From May 4 – 8 at Skylight Clarkson Sq, we are thrilled to be showing at Collective again, spotlighting ambitious new work by independent American design studios on the rise. For our 2016 showcase, Bower x Studio Proba, Chris Wolston, Fort Makers, and Only Love Is Real will debut a collection of furniture and lighting set against a backdrop of custom wallcoverings developed with our amazing sponsor Designtex especially for the show. We'll be offering a preview of those wallcoverings in a few weeks, but today we wanted to introduce you to the studios we'll be featuring at the show, and to encourage you to buy tickets, come by, and say hi!
Bower X Studio Proba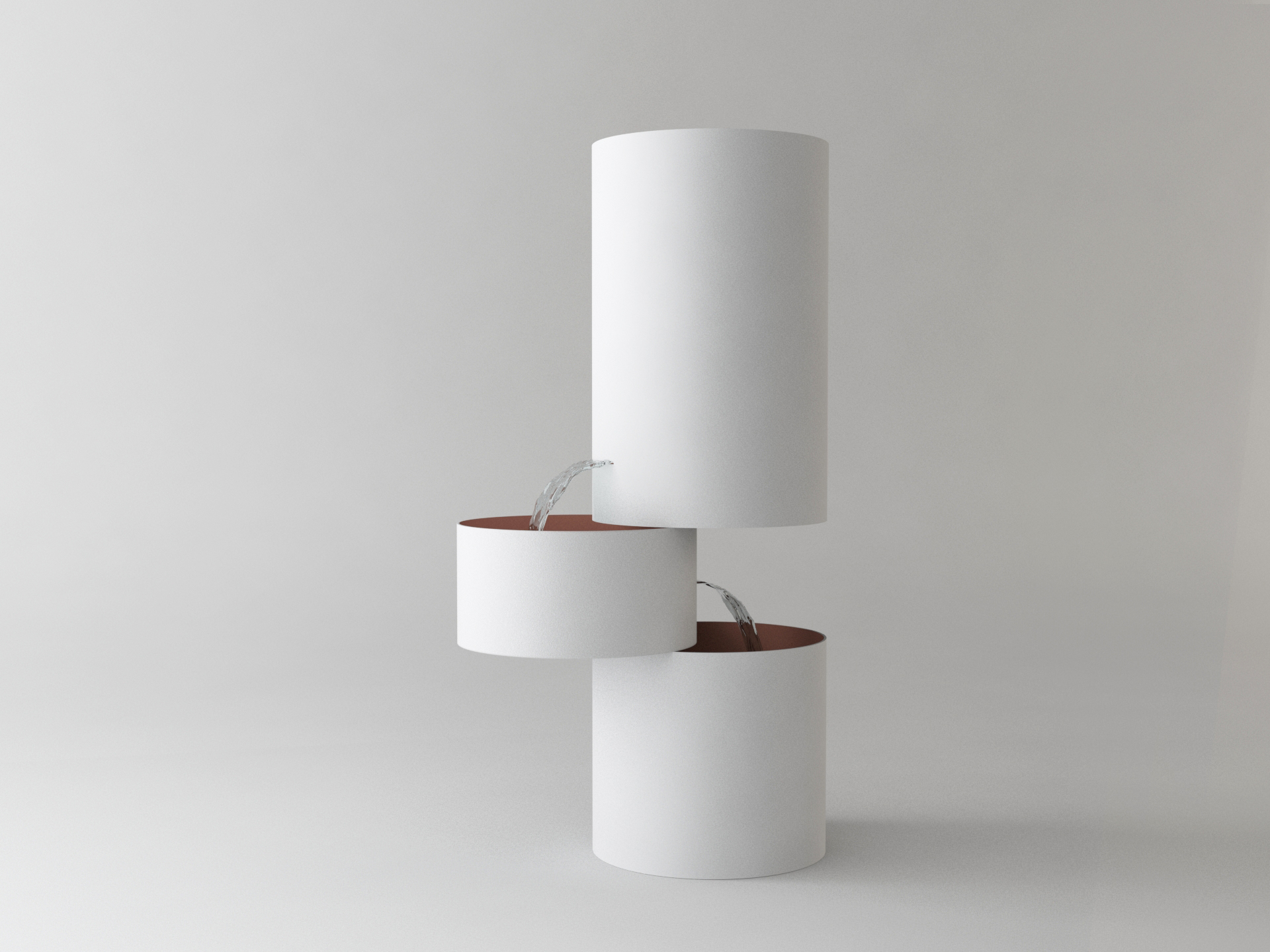 Studio Proba and Bower have joined forces to create Zendo, a collection that immerses the audience in a tranquil, multisensory experience. Employing the themes of water, reflection, and transcendence, they invite visitors to lie on their Nirvana rug, sit on their Waterline chair, and gaze into their multicolored Water mirrors, all while listening to the trickle of their Pivot fountain. The meditative vibe of this collection came from the designers' collective subconscious, in an attempt to slow down and balance out their otherwise hectic lives.
Only Love Is Real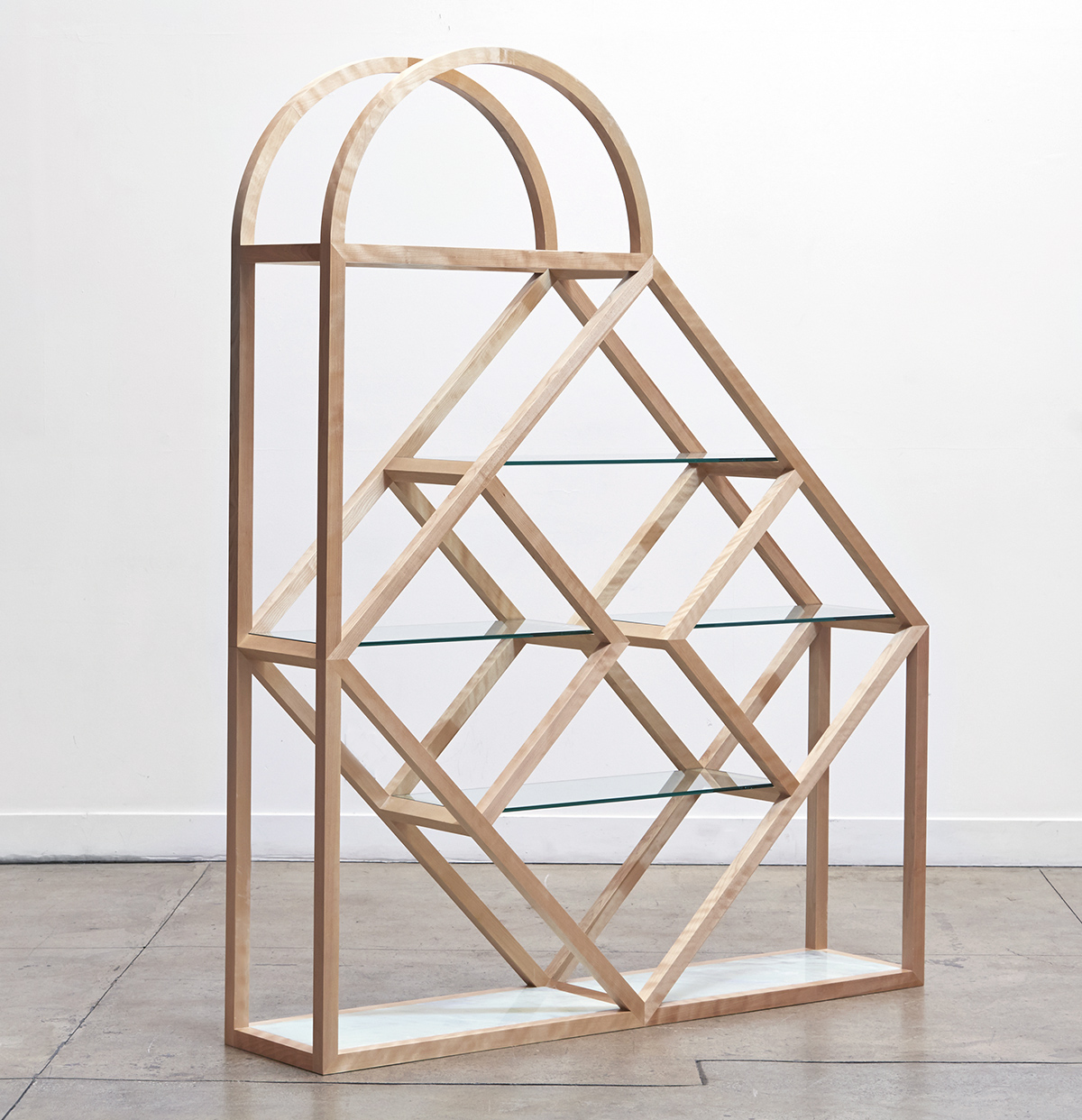 The body of work being shown at Collective began last summer when OLIR founder Matthew Morgan made a connection between the geometric structures of Sol LeWitt and Milo Baughman's 1980s-era étagères: In his mind, LeWitt's pure conceptualism had a relationship with the glam, decorative, barely functional, instantly out-of-fashion Baughman shelving units. In addition to directly referencing both designers as he created this collection of furniture in response, he added strict parameters to the way the pieces were made — for example, making every dimension and angle divisible by three, exploring the harmony and logic that come from consistency and structure.
Chris Wolston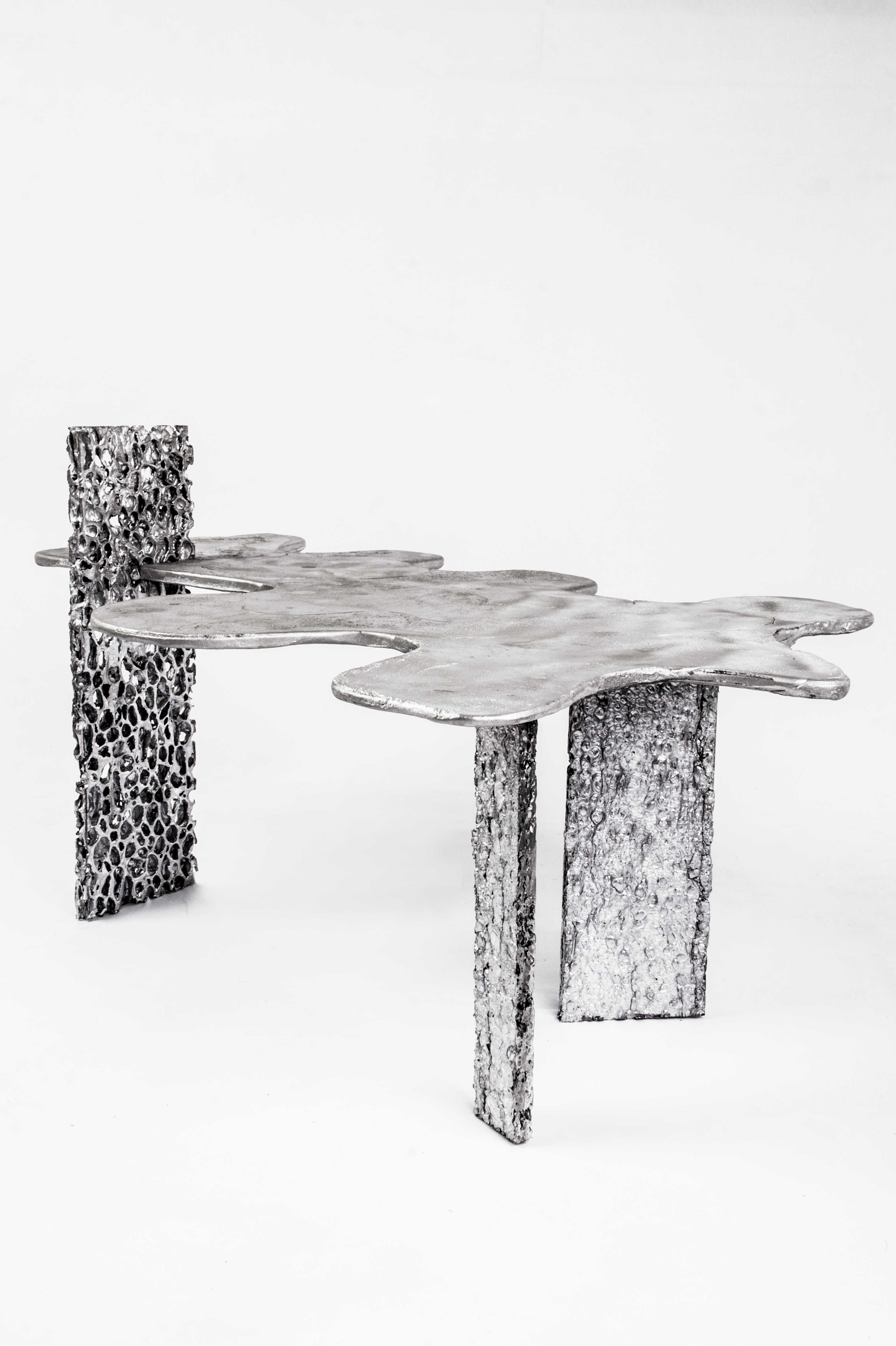 In his exploration of materiality across cultures, Brooklyn- and Medellin-based designer Chris Wolston combines traditional modes of making — left over from a time when small-scale manufacturing was the norm — with the high-tech materials of modern mass production. Aluminum sand-casting is one of Colombia's most common production methods, applied to everyday domestic objects like pans and kitchen tools. For Collective, Wolston has applied the technique to the aluminum foam sheeting normally found in architectural sound-proofing, which is typically incredibly complex to manufacture, using this discordance of material practices to create a collection of sculptural tables, lighting, and seating.
Fort Makers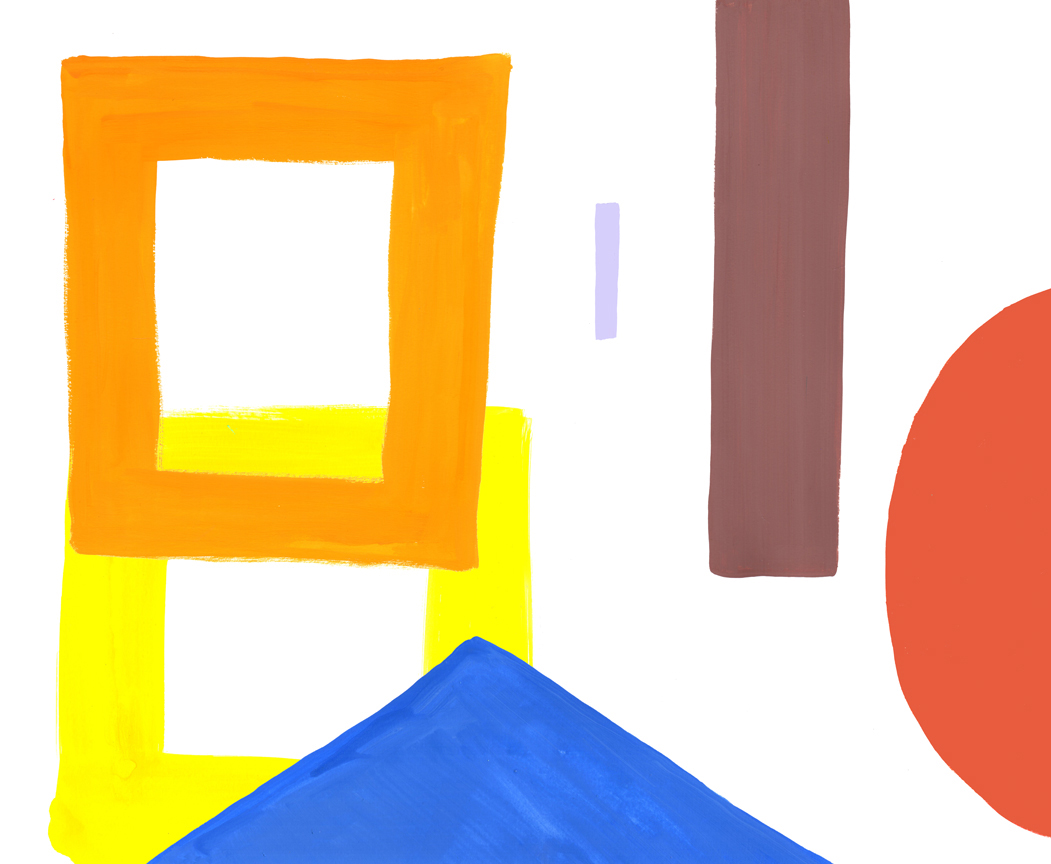 Fort Makers is debuting a group of usable sculptures that expand upon the collective's shared language of color, material, organic form, and linear form. Exuberantly painted colored shapes make up a large-scale wallpaper mural, setting the stage. The mural's shapes play off two large pieces of sculptural maple furniture: an executive desk with an oblong glass top and a modular shelving unit, both marked by linear and organic wooden supports. In addition, hand-painted canvas in the same colors as the mural has been fashioned into stuffed rectangular and square seating units. The effect is as if the shapes of the mural had fallen off the wall and into three dimensions.
Sight Unseen at Collective Design
May 4 – 8, 2016
Skylight Clarkson Square, Booth #B15
550 Washington Street
Click here to pre-register and purchase tickets!
Our 2016 presentation at Collective Design is graciously sponsored by Designtex, and the wallcoverings debuting in Sight Unseen's showcase will be printed and produced by Designtex Surface Imaging. Operating out of a state-of-the-art facility in Portland, Maine, Designtex Surface Imaging is comprised of an expert team of artists, technologists and craftspeople working together to create beautiful, engaging and one-of-a-kind environments. With complete design-through-manufacturing capabilities, Surface Imaging produces Designtex Made to Measure wallcoverings, as well as a fully custom Designtex Bespoke program.