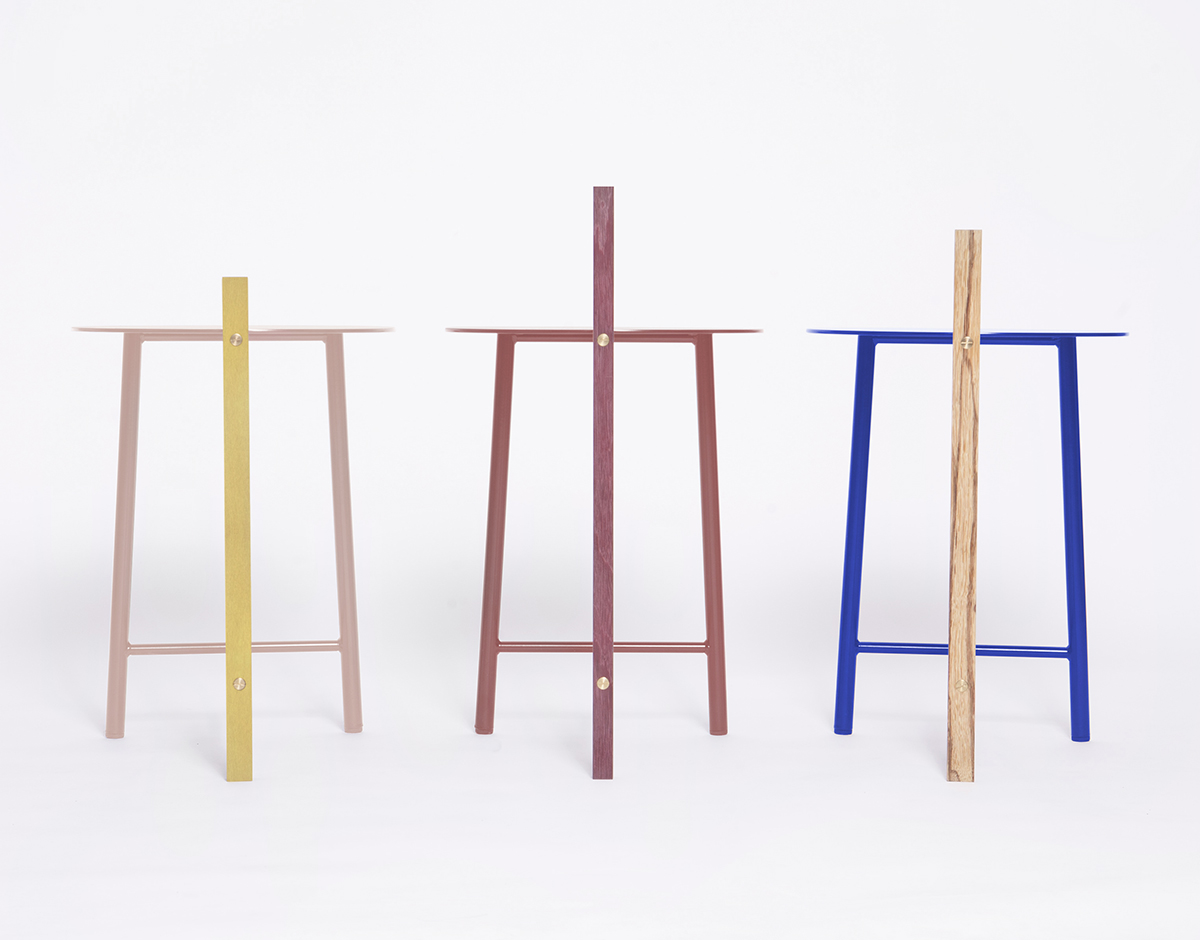 A weekly Saturday recap to share with you our favorite links, discoveries, exhibitions, and more from the past seven days. This week: Little glimpses into the past (1930s ziggurat bookends), present (the colorful Danish stools above), and future (Milan furniture fair preview) of design.
Milan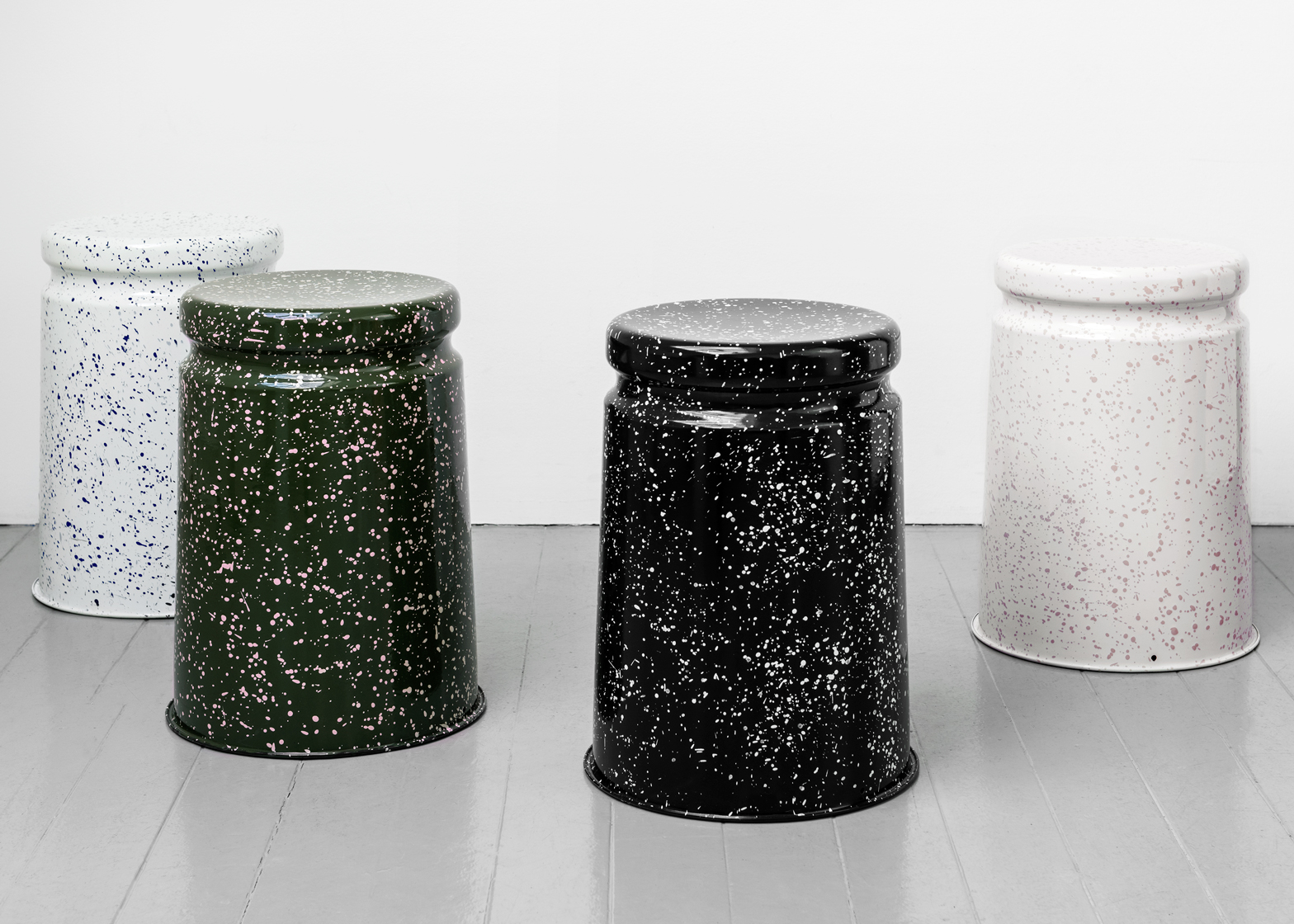 We leave for the Milan furniture fair one week from today, and as preview images have begun hitting the internet — this one's of some new splatter-painted versions of Max Lamb's Last stool — we've started getting more excited to see what new trends and objects we'll encounter this year. We're saving the bulk of our finds for our post-fair coverage, of course, but here are a few sneak peeks.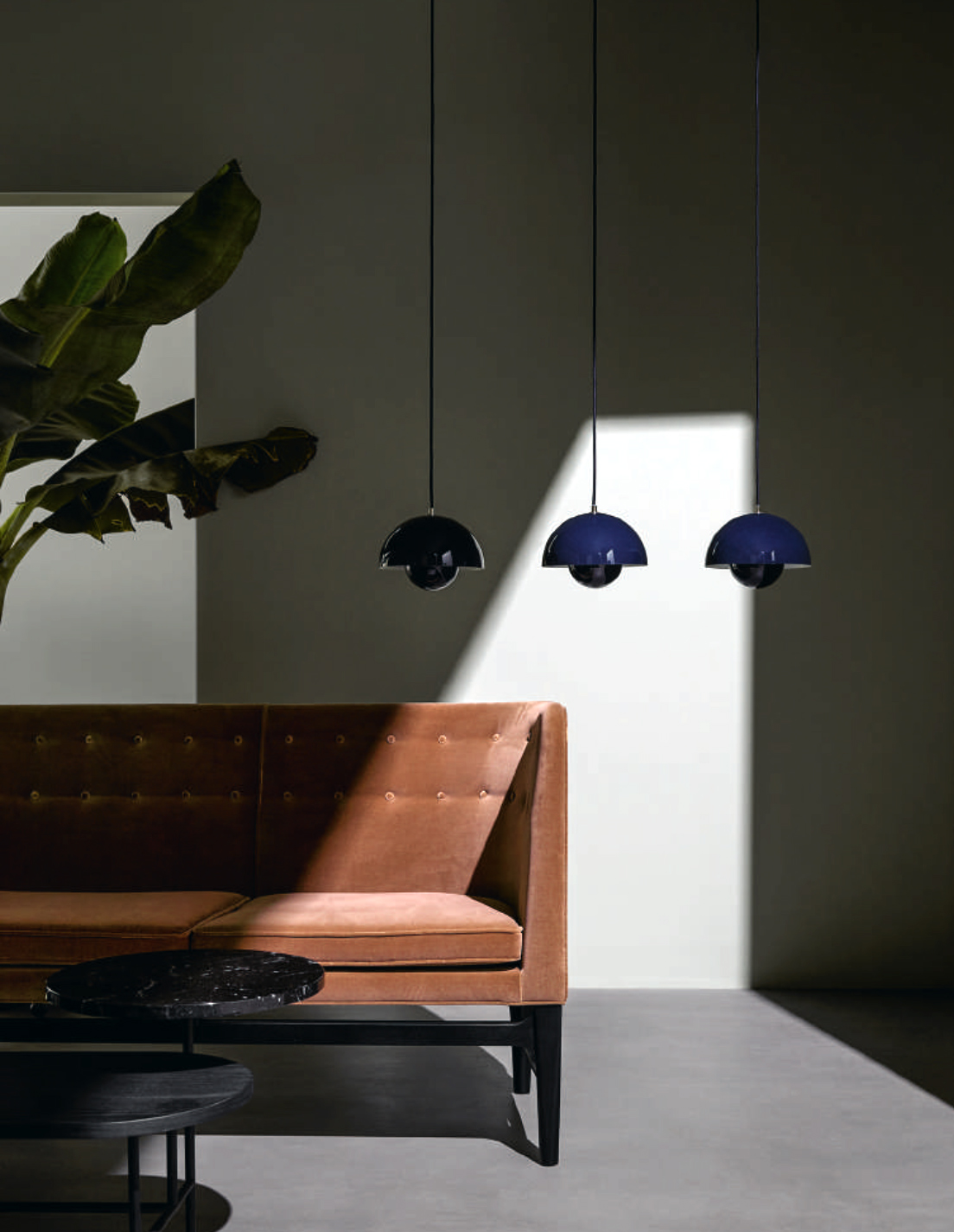 This teaser image from &Tradition doesn't even contain anything new, besides maybe a new navy colorway of the brand's Panton lamps, we just thought it was pretty.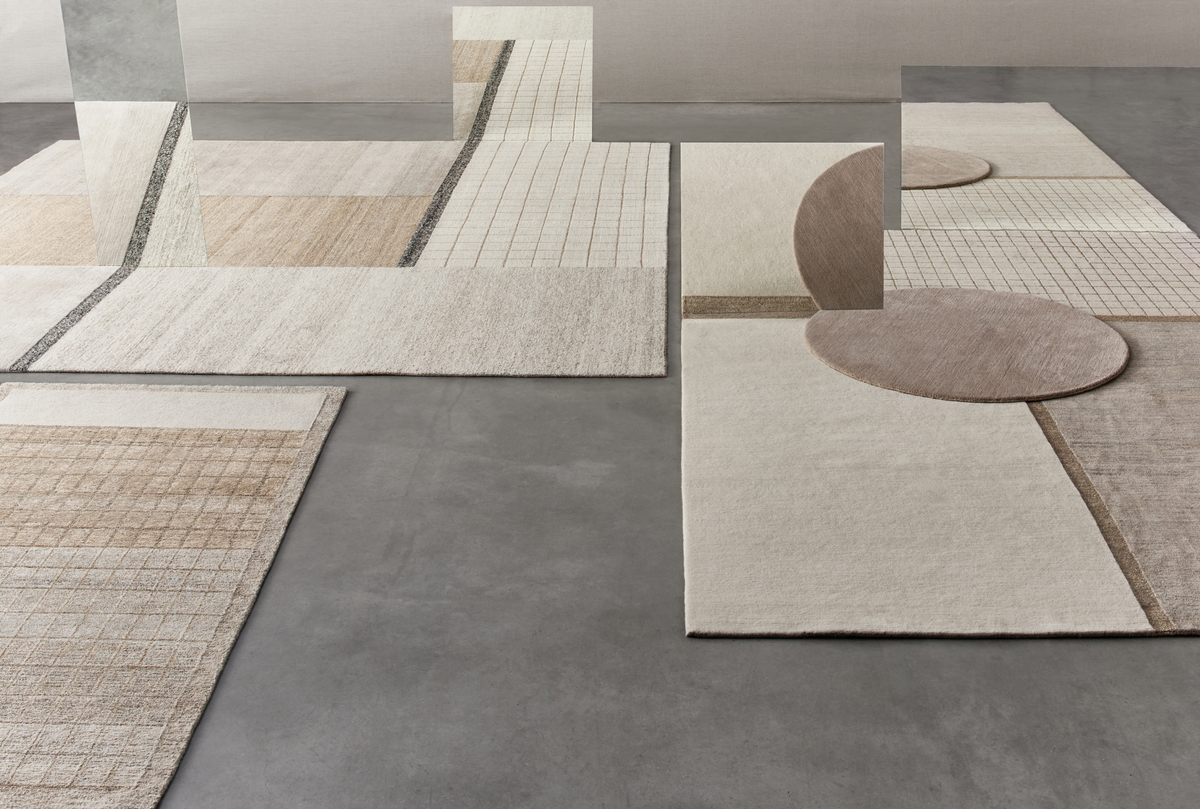 This stunning shot, taken by Arjan Benning, is a preview of a solo show of work by Mae Engelgeer that will take place in something called the "Dutch Pavilion" in the 5VIE district. Engelgeer will be presenting a "landscape of textiles" including "a series of wool and hemp hand knotted rugs, and a collection of towels, blankets, and woven wall panels."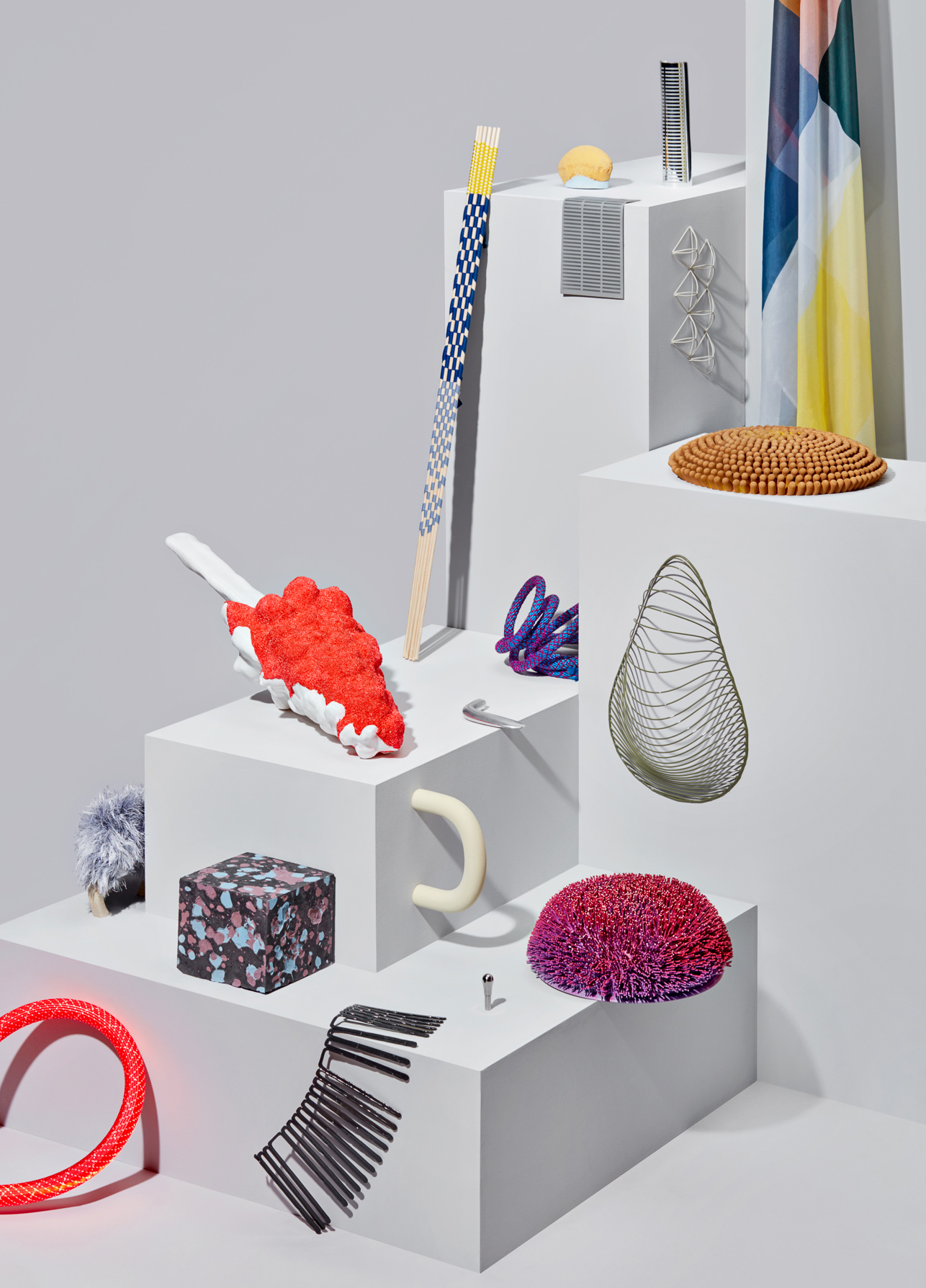 We don't even know what the Envisions show will contain — it will consist of 9 up-and-coming Netherlands-based designers showing "everything but the end product" — but their invite photo has us intrigued…
Discoveries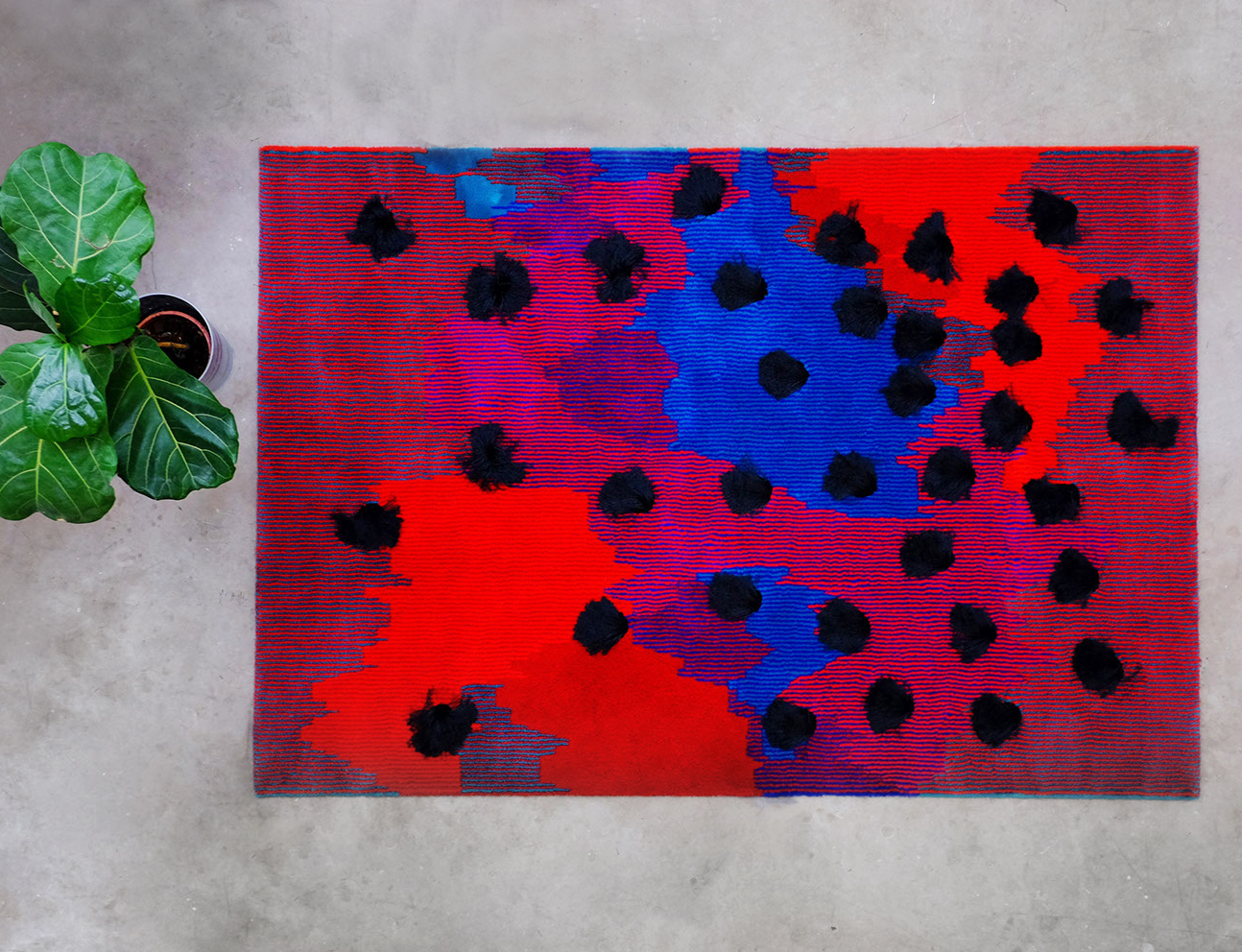 …So intrigued, in fact, that we went back and looked up each of the 9 designers, and found a few things we missed in our otherwise-extensive coverage of Dutch Design Week this year, like this Frequencies rug by Truly Truly.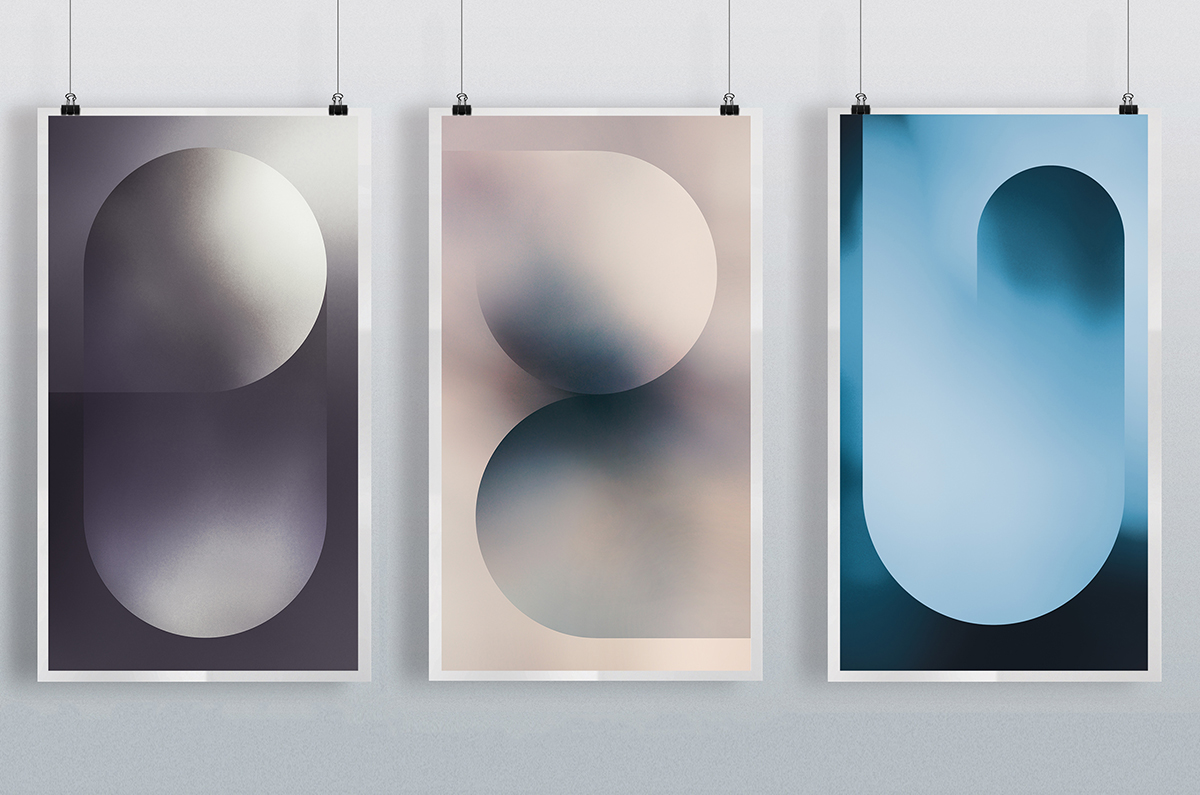 Ditto this series of prints by Iwan Pol "created from unsharp images shot with an old Mamiya lens." (They're for sale on Pol's website — so pretty.)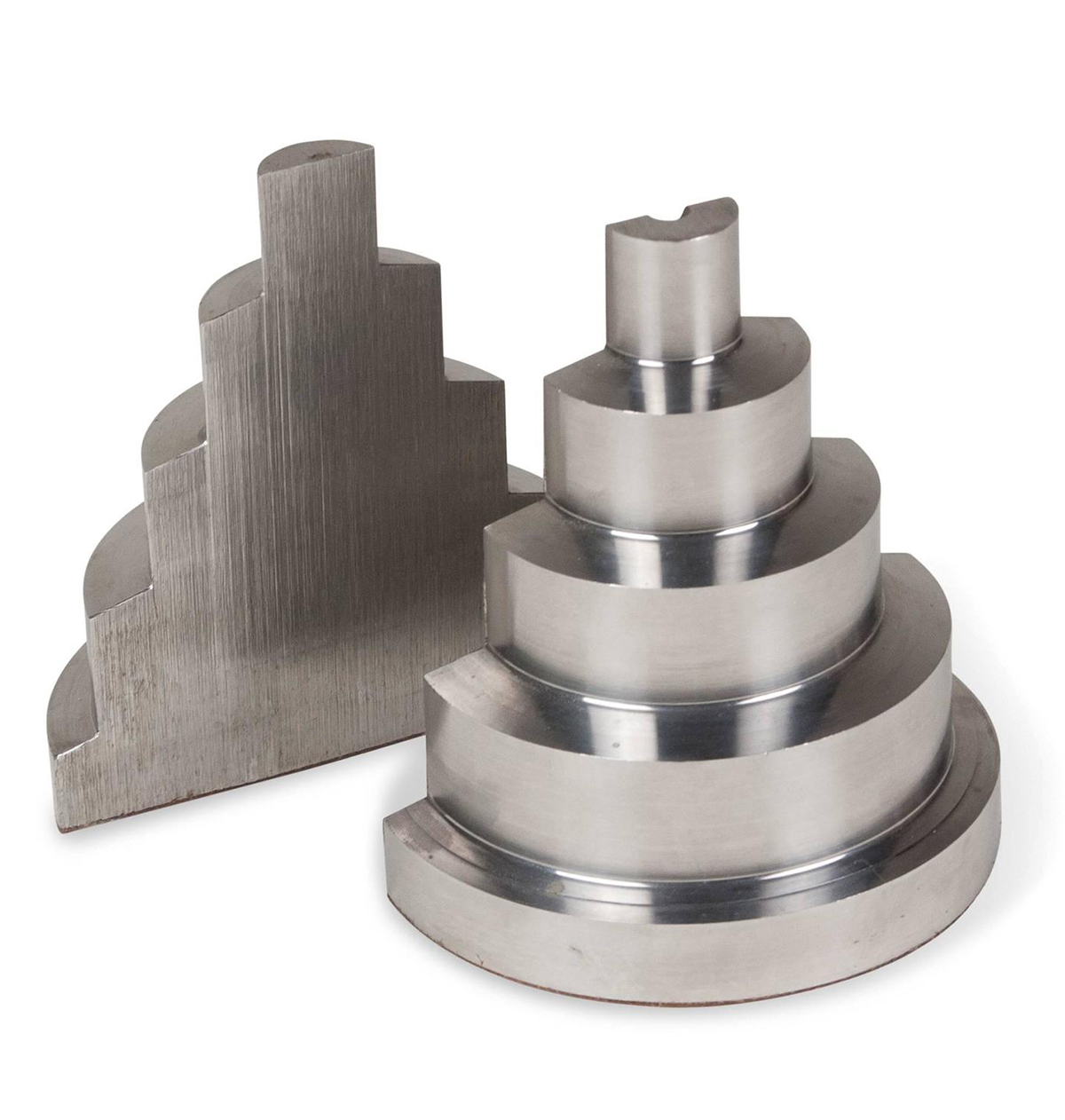 We've been saying for ages now that ziggurats were a thing, and when we found these $900 1930s steel bookends on 1stdibs this week, the amount of yearning we felt reminded us that our obsession was still in full force. Curious whether we'll see anything step-shaped in Milan this year — we'll certainly be on the lookout.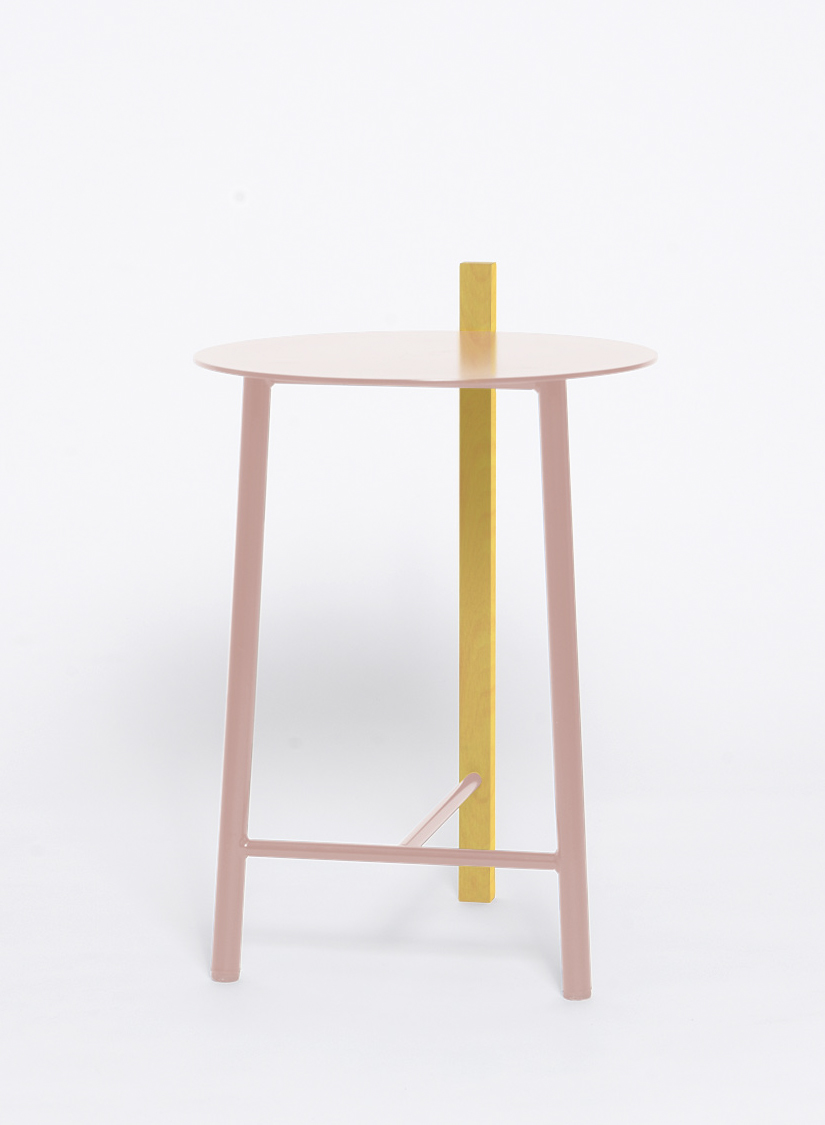 Also pictured at the top of this post, these Nohogany stools by up-and-coming Danish designer Maribel Carlander were our favorite reader submission this week. The point of the project was to explore the use of exotic — yet sustainable and FSC-approved — tropical woods in Scandinavian design, bucking the Scandi obsession with sourcing locally, but it's really the perfect colors and proportions that caught our eye.
Exhibitions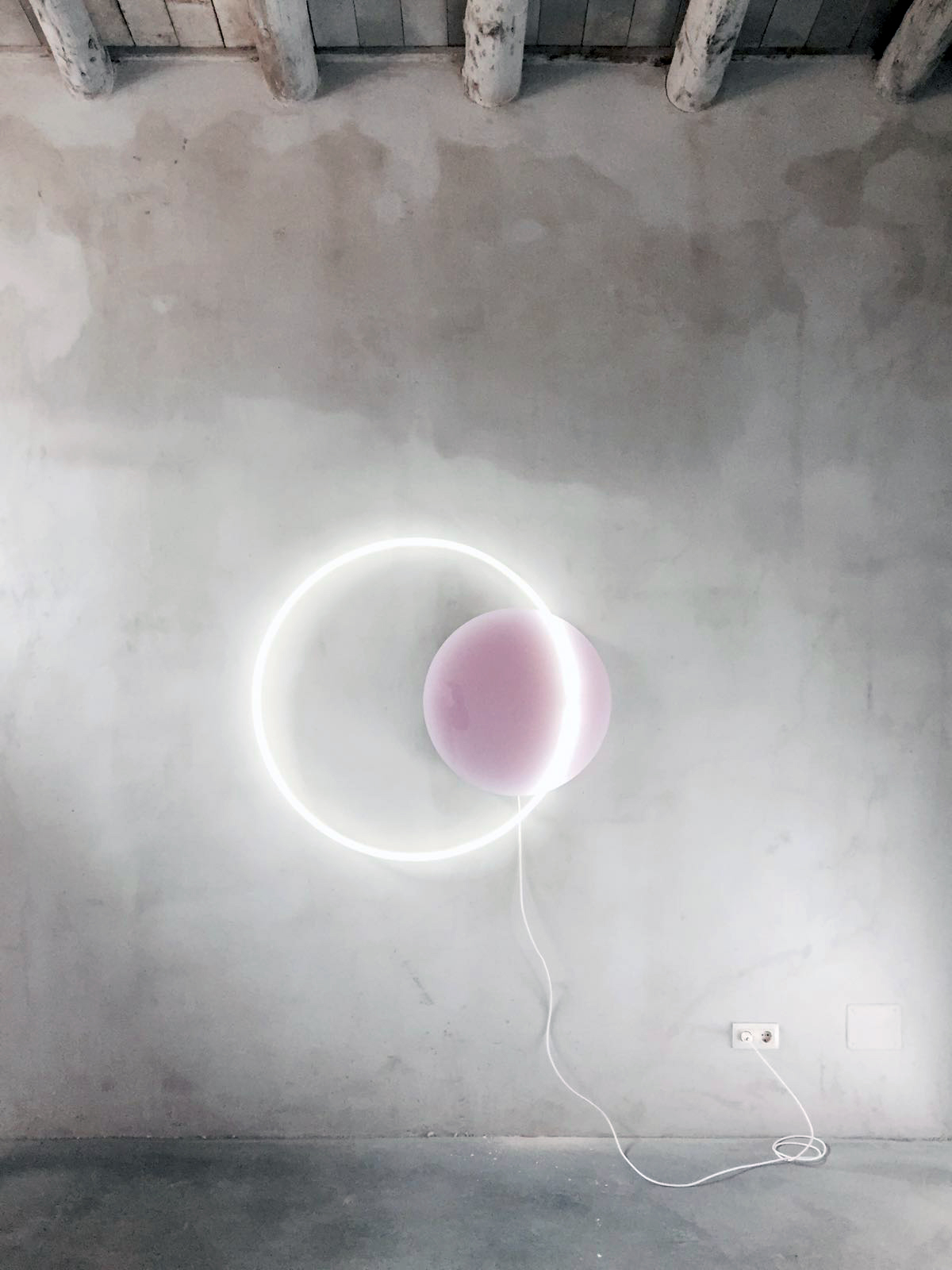 We wish we had time post-Milan to do a side trip to Girona, Spain, where Sabine Marcelis's Voie lights are currently on view at the gorgeous Palau de Casavells. Thanks to OFFSITE, though, that's never gonna happen.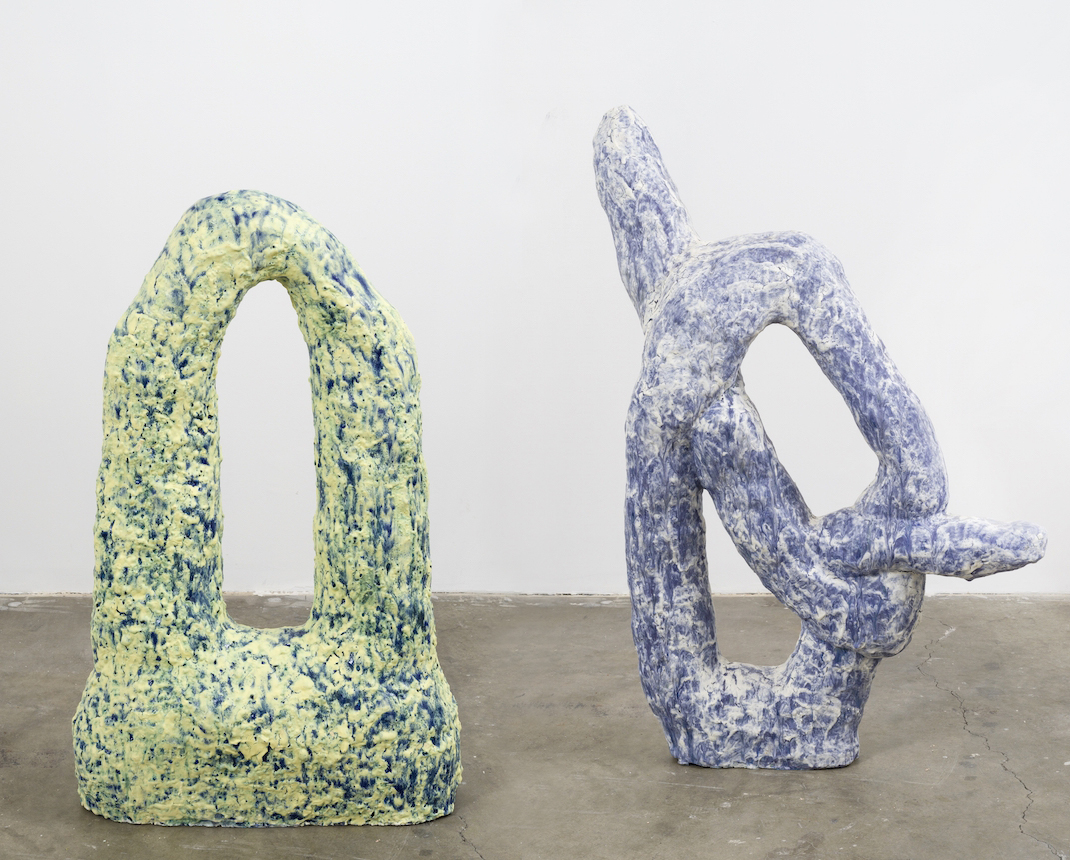 Seriously digging the latest work of L.A.–based ceramicist Julia Haft-Candell. These two large mottled sculptures are part of a current group show at Fourteen 30 Contemporary in Portland that also includes lovely paintings by Kristian Kennedy and Evan La Londe.
Links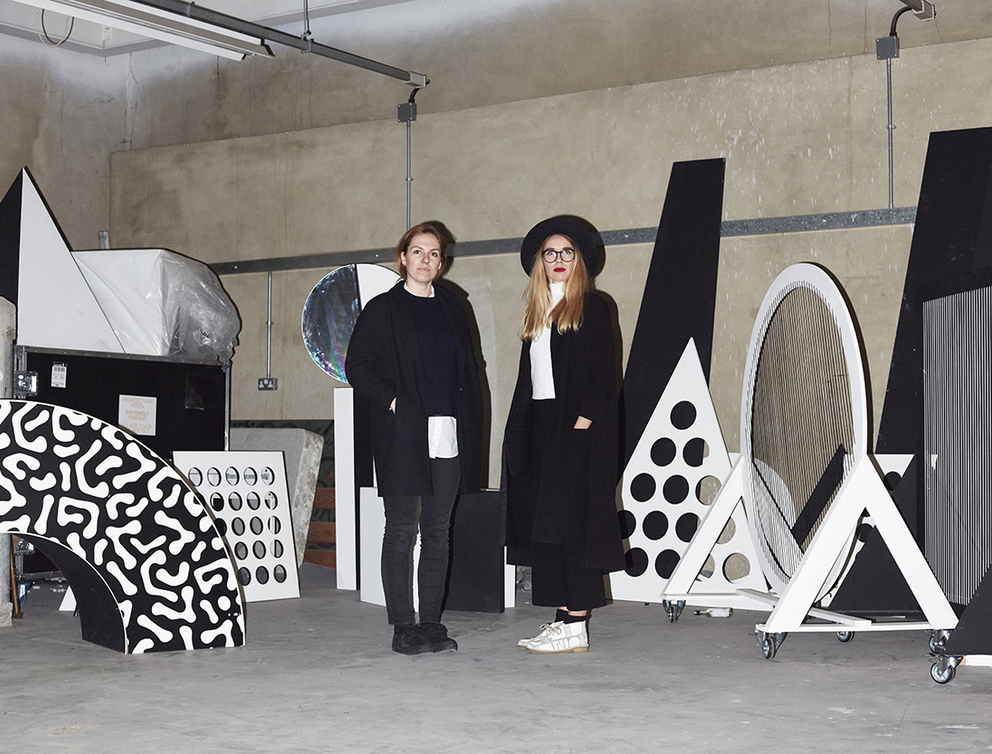 Great interview with Anna Murray and Grace Winteringham of Patternity this week over at It's Nice That, including some gems on how their work relates to their personal style, and why, with a practice that focuses on patterns, they prefer not to wear any. "We haven't gone down the Hawaiian shirt road yet," Winteringham says.