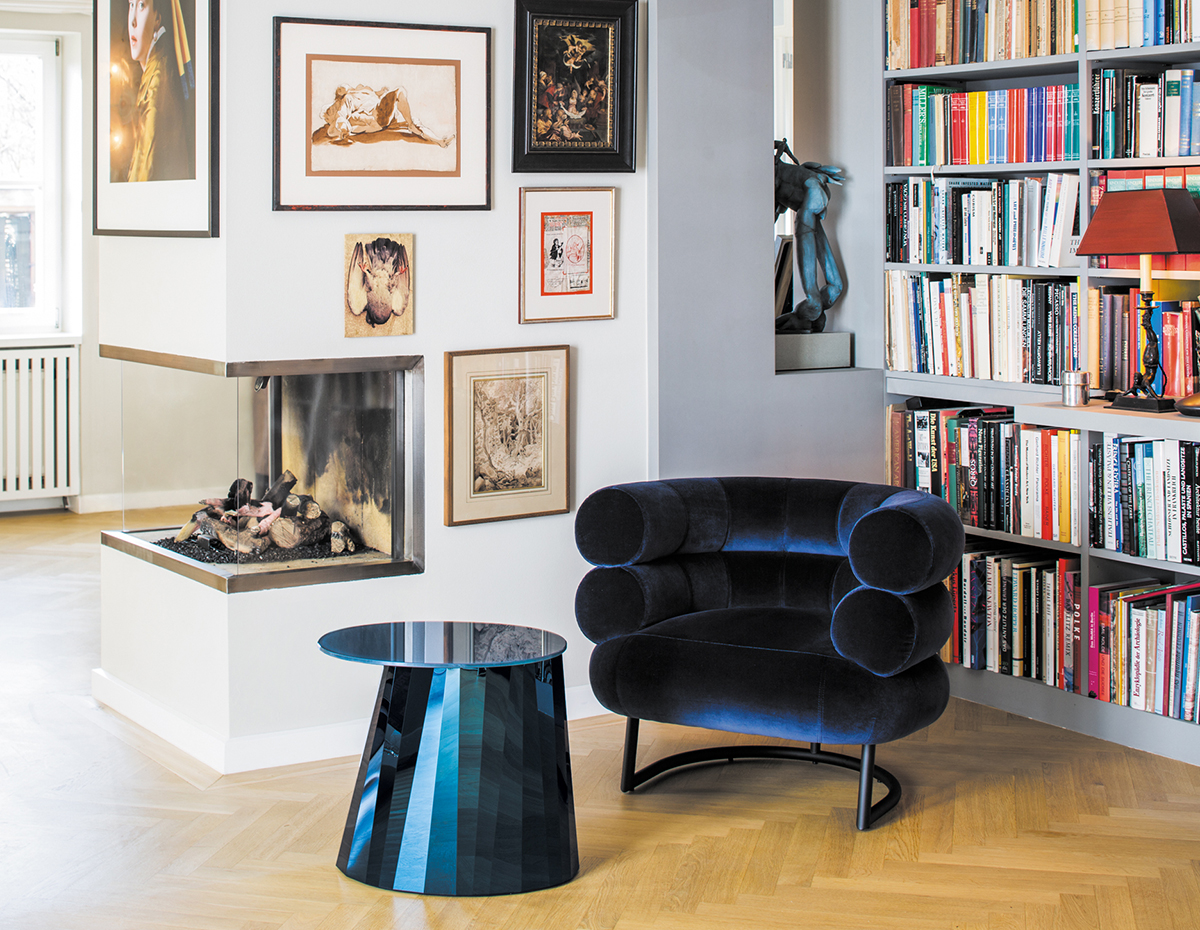 A weekly Saturday recap to share with you our favorite links, discoveries, exhibitions, and more from the past seven days. This week: House-hunting in Sao Paulo, previewing this month's design fairs (including the 1926 Eileen Gray-2016 Victoria Wilmotte match made in heaven above!), meeting the Martha Stewart of Bushwick, and crushing hard on the offerings at new LA design store Consort.
Links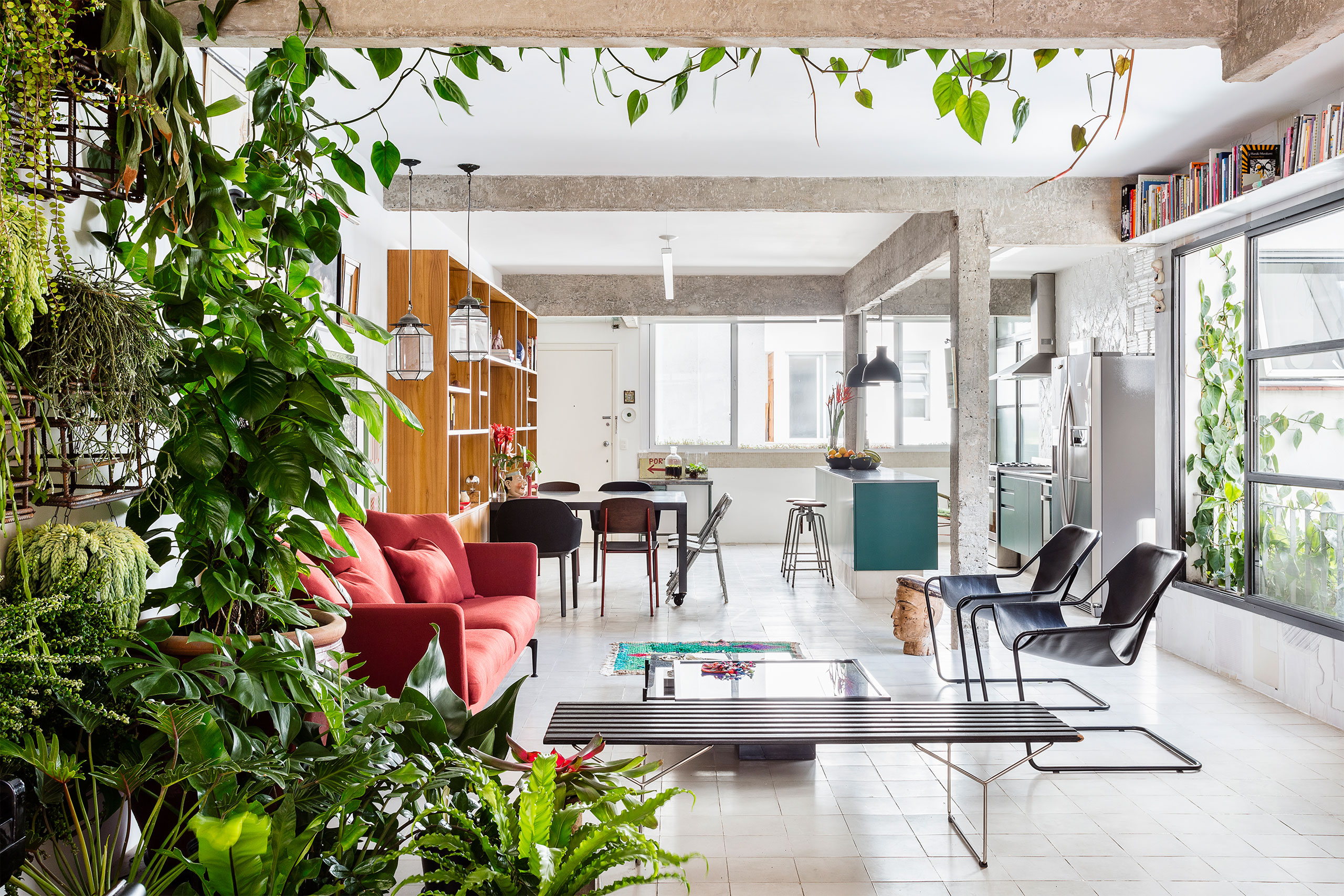 This week we went into serious apartment-envy overdrive (in all probability sparked by the reality of our living in 900 square feet with 4 people.) It began with this lovely loft renovation in Sao Paulo, completed last year by RSRG Architects, which we spied on Yatzer. We're loving this trend of people, no longer content with just a few well-placed houseplants, going full-on jungle.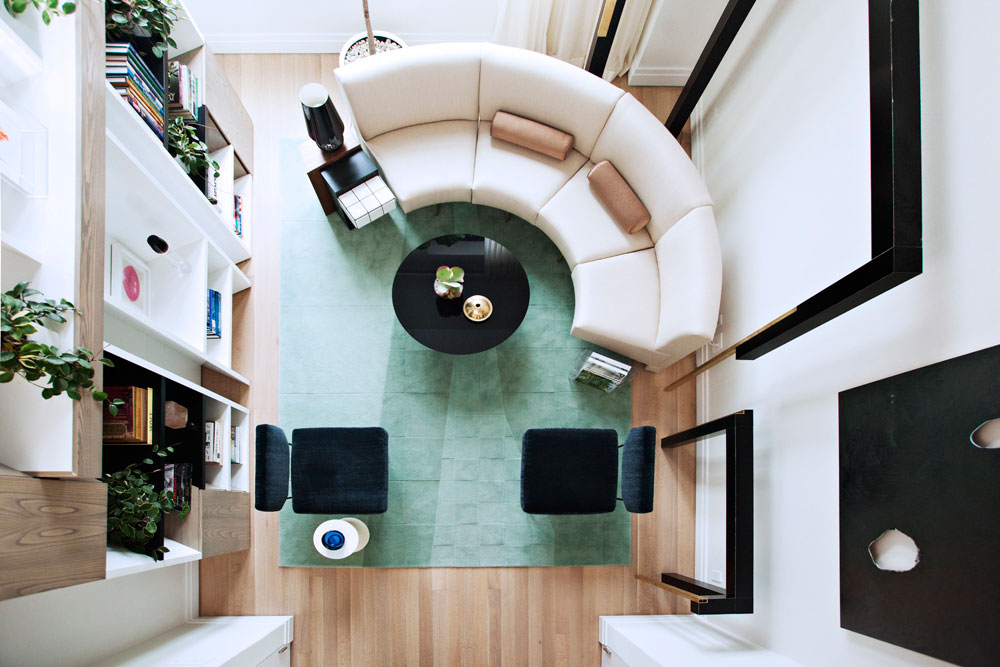 We've never lusted after a model apartment before, but this one — designed by Rafael de Cárdenas for an old printing factory conversion in the West Village — does the trick. We love the sophistication of this narrow but impossibly high living room; click through, and you'll also find pieces sprinkled throughout the apartment from some of our favorite designers — a SHY light by Bec Brittain in the reading nook, Metamorphic Rock Bookends by Chen Chen & Kai Williams in the kitchen, and a pretty metallic Sage Pyramid by Iacoli & McAllister in the brass-lined bedside table.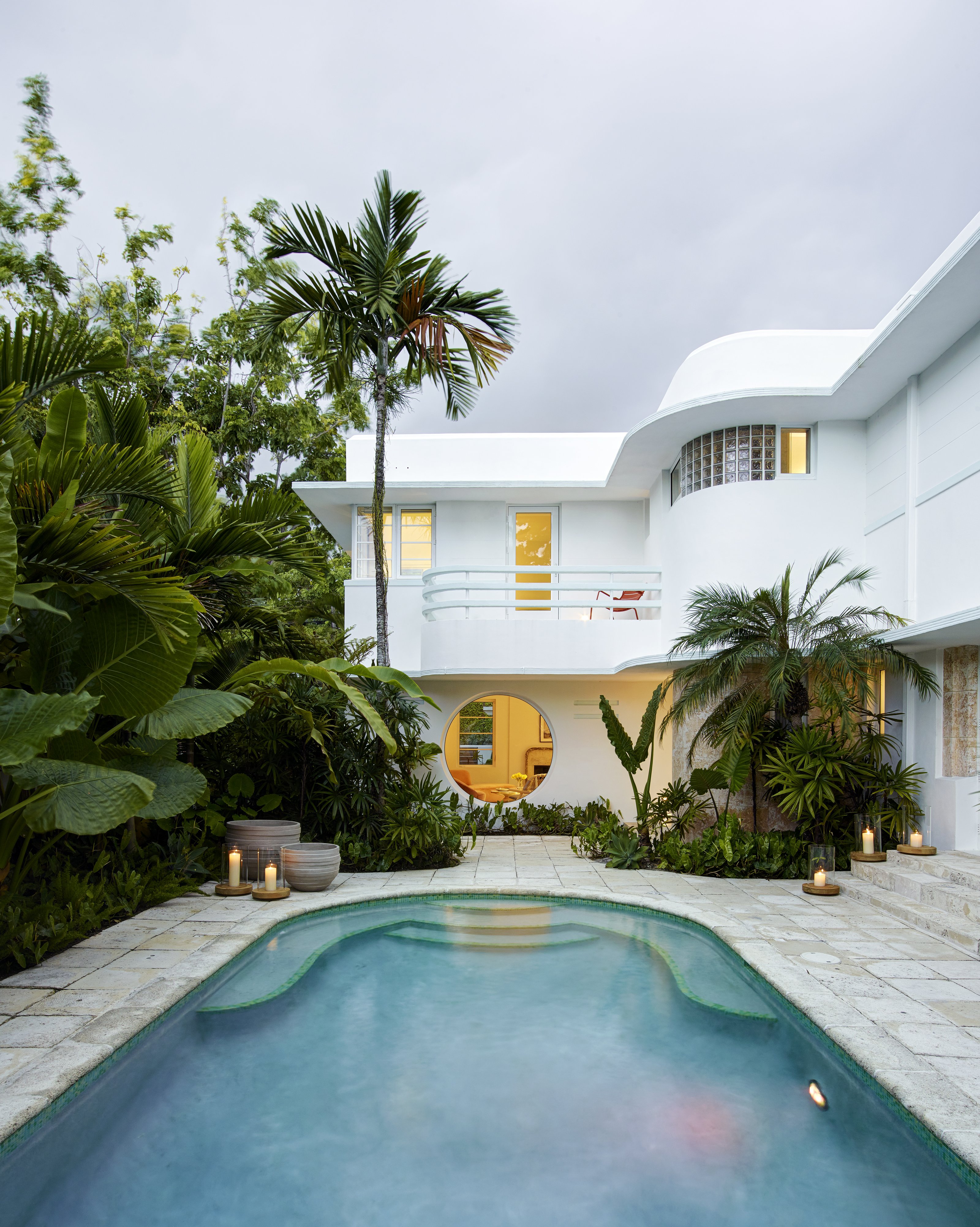 This cheerful Art Deco home, owned by the founder of Avenue Road and featuring some killer terrazzo floors, is making us seriously consider moving to Miami. That pool!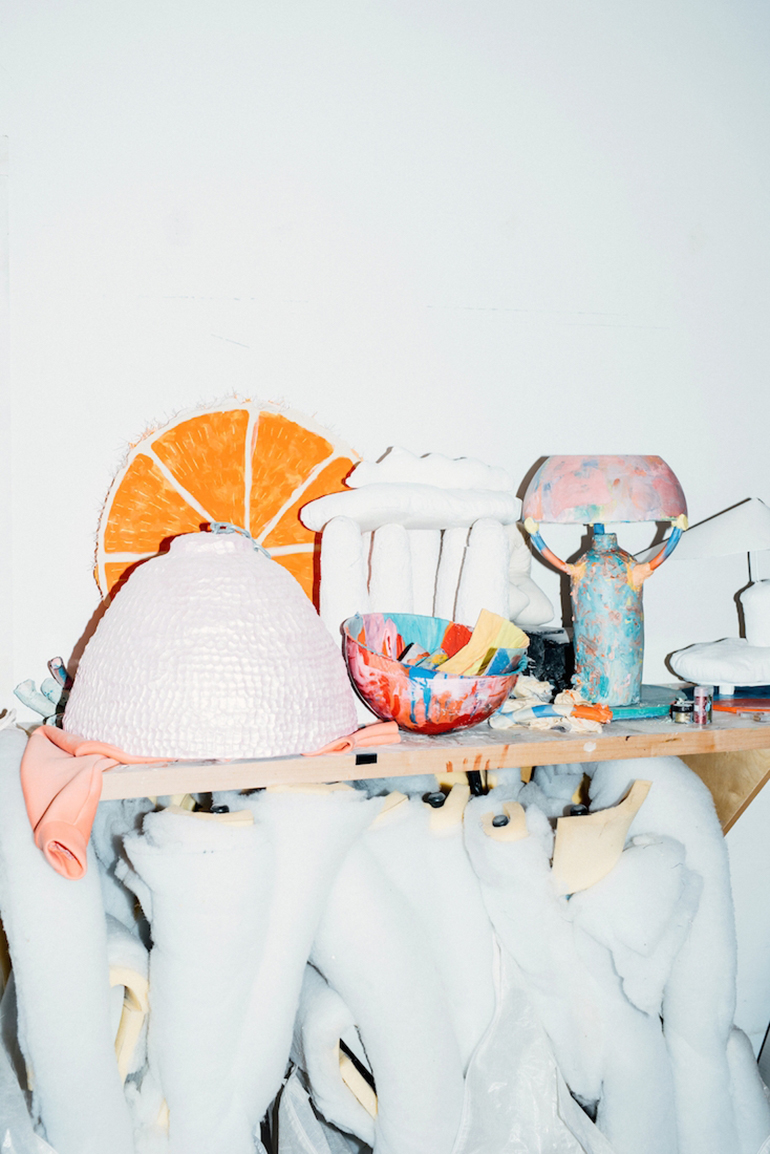 The title of this article — "Katie Stout is the Bushwick Martha Stewart" — sounds like clickbait but it's actually true, says Stout: "For a while, I wanted to be Martha Stewart. But, like, the Roseanne version of Martha: kind of gross and sweaty and loud… but crafty! And with my own show."
Discoveries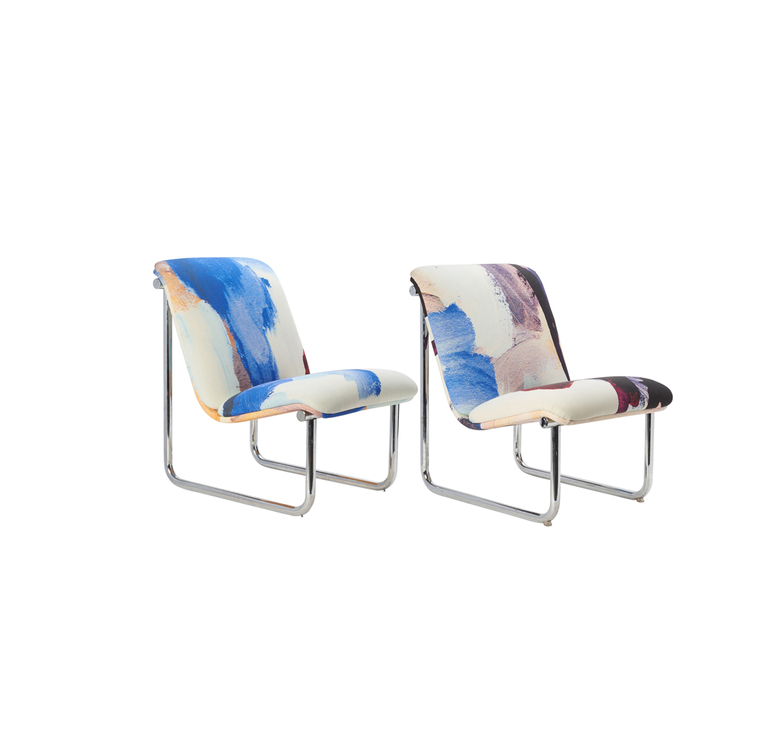 The new LA-based decor store Consort opened this month, selling a mix of vintage-inspired originals (like this Memphis-inspired "Babe Bed") and actual vintage pieces remade to look new (like these tubular chrome chairs re-upholstered with fabric by Australian artist Shilo Engelbrecht.) It also appears to be an excellent new resource for actually cute throw pillows.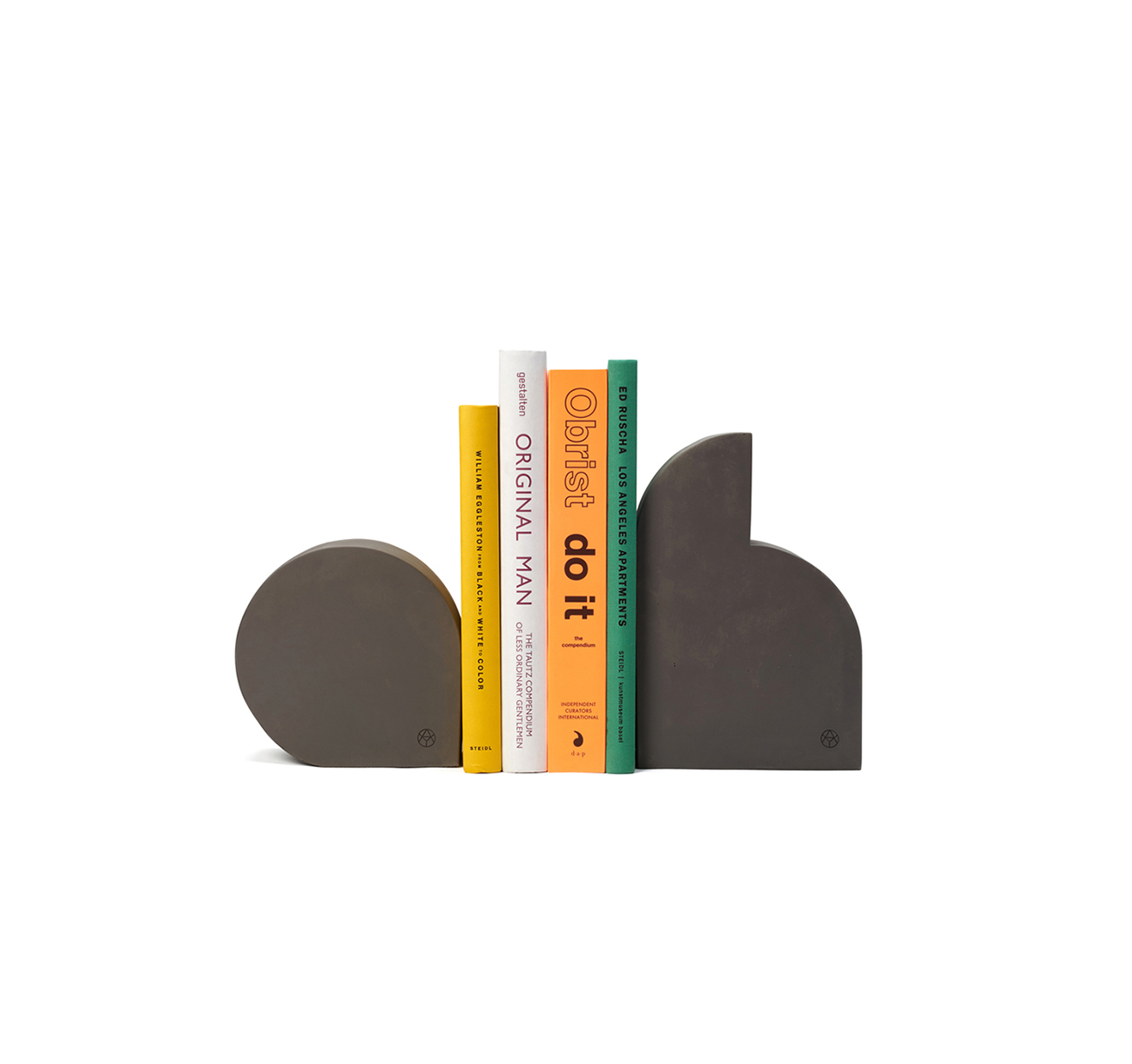 Consort also reminded us how much we like these concrete bookends, which were released last year by the new Danish brand AYTM.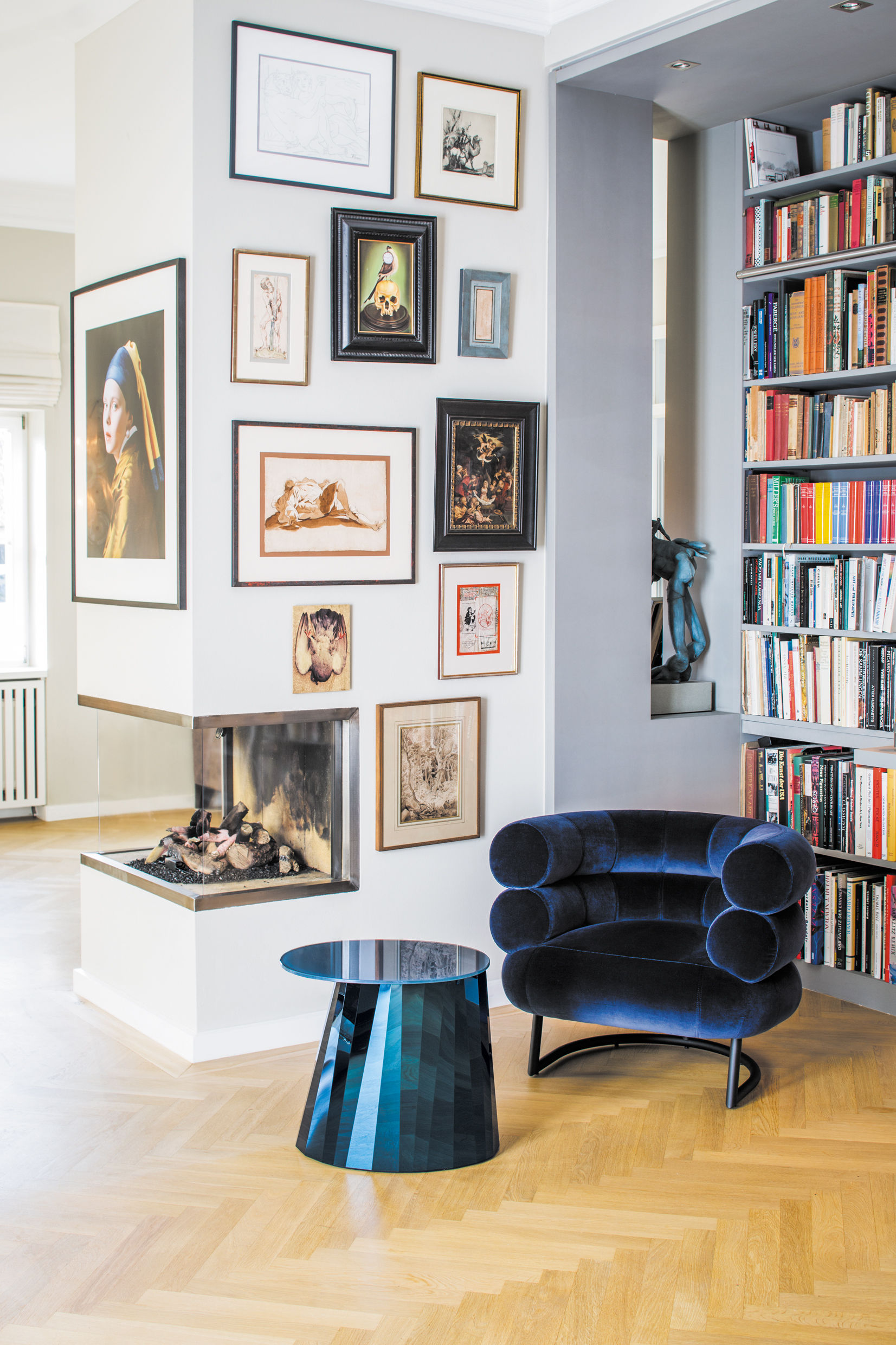 Speaking of AYTM, they'll be showing later this month at Maison & Objet, where we'll be reporting from, courtesy of contributor Rae Blunstone. We won't, however, be making it to IMM Cologne, but we still wanted to bring you the best from that fair. Tops on our list is the Pli side table by Victoria Wilmotte, which has long been one of our favorite independent products but is now in actual wide release by Classicon.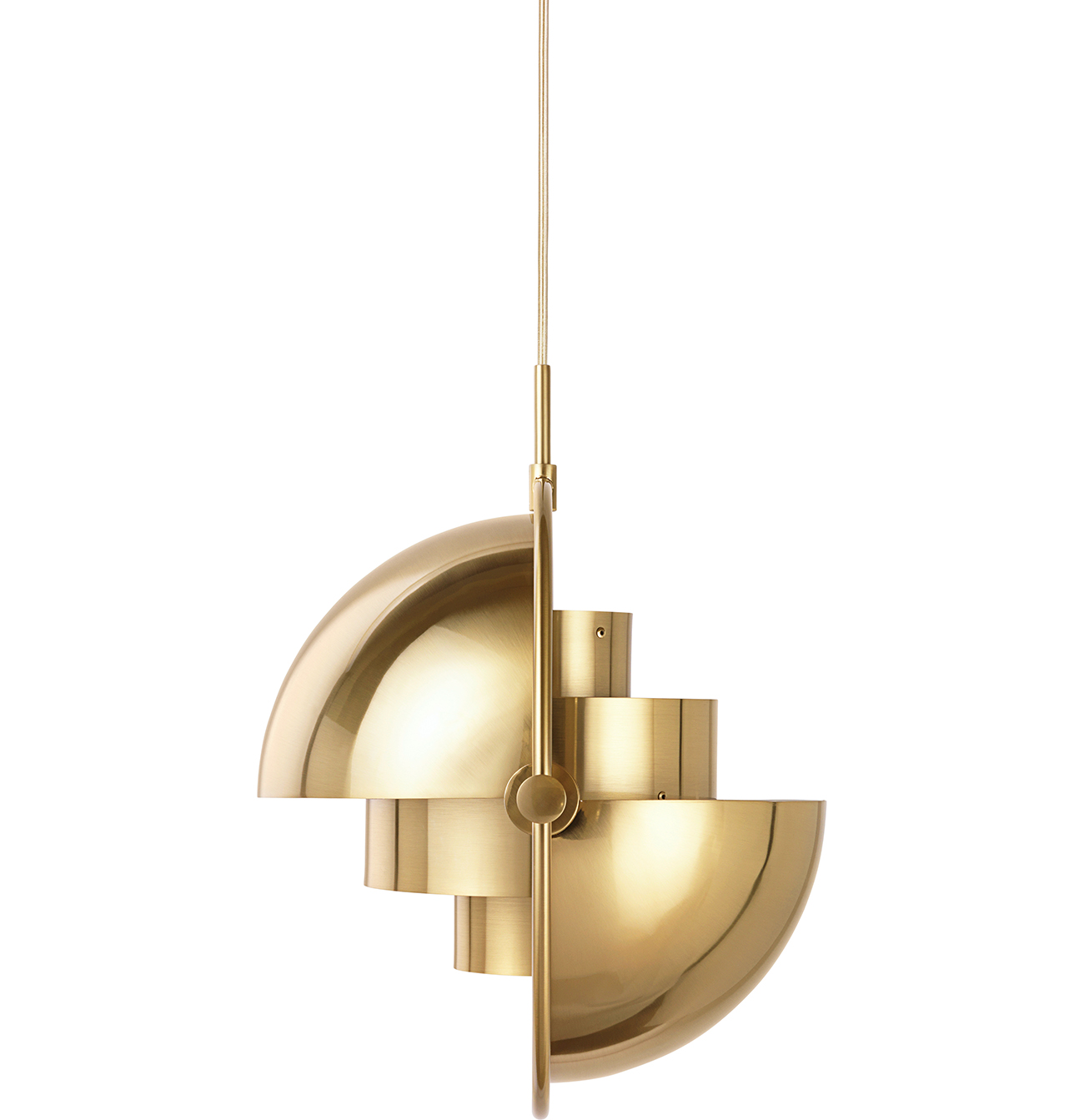 Also being re-released at Cologne is Gubi's extremely chic Multi-Lite, whose quarter-spherical parts can be arranged any which way. Though the light is reminiscent of an Alvar Aalto or Poul Henningson design, it's actually the work of Danish designer Louis Weisdorf.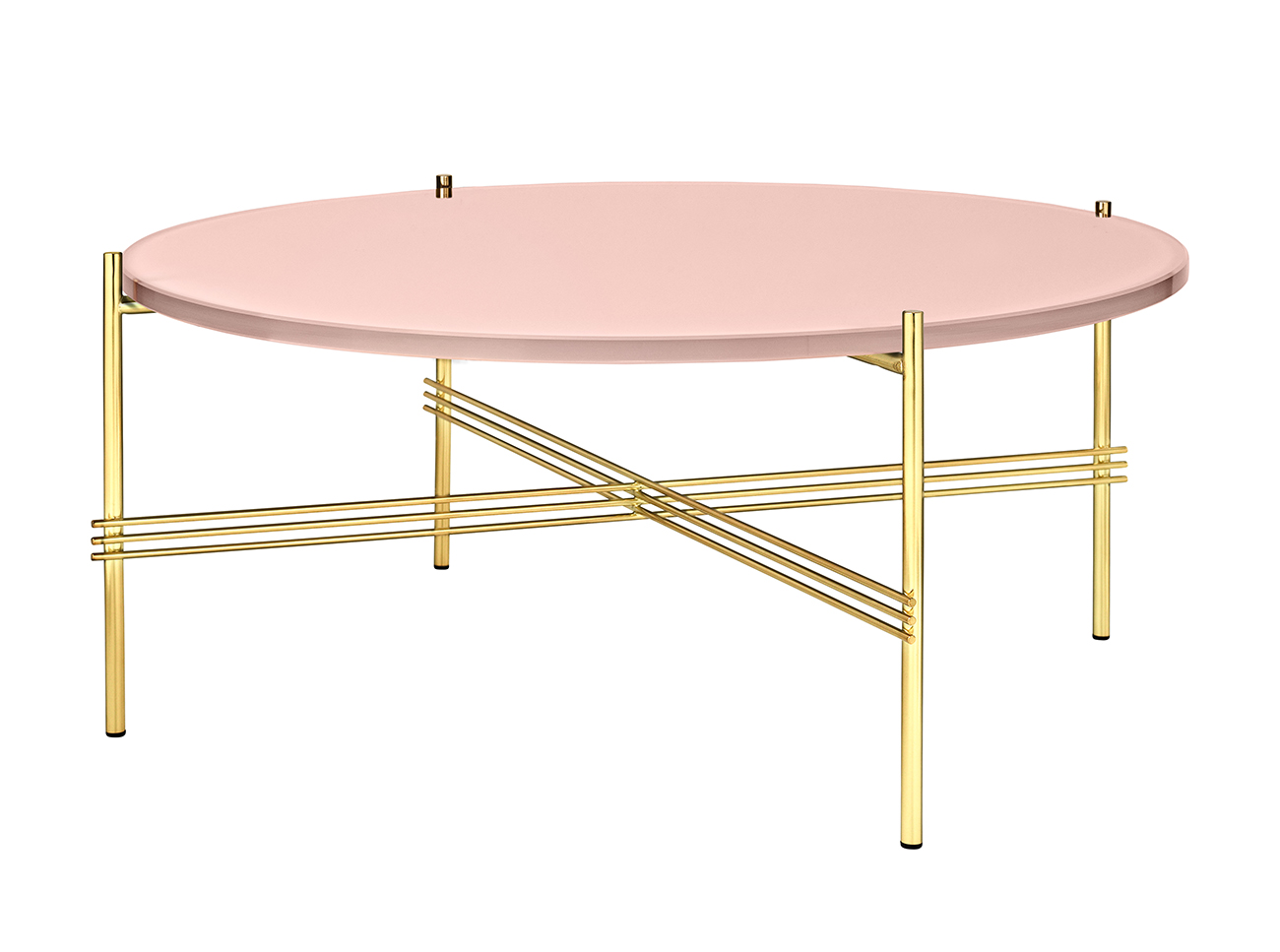 A more contemporary product getting a spiffy new take is Gamplusfratesi's TS Table, which is now available with these beautiful brass bases, and in new hues like this dusty rose. Dream coffee table alert.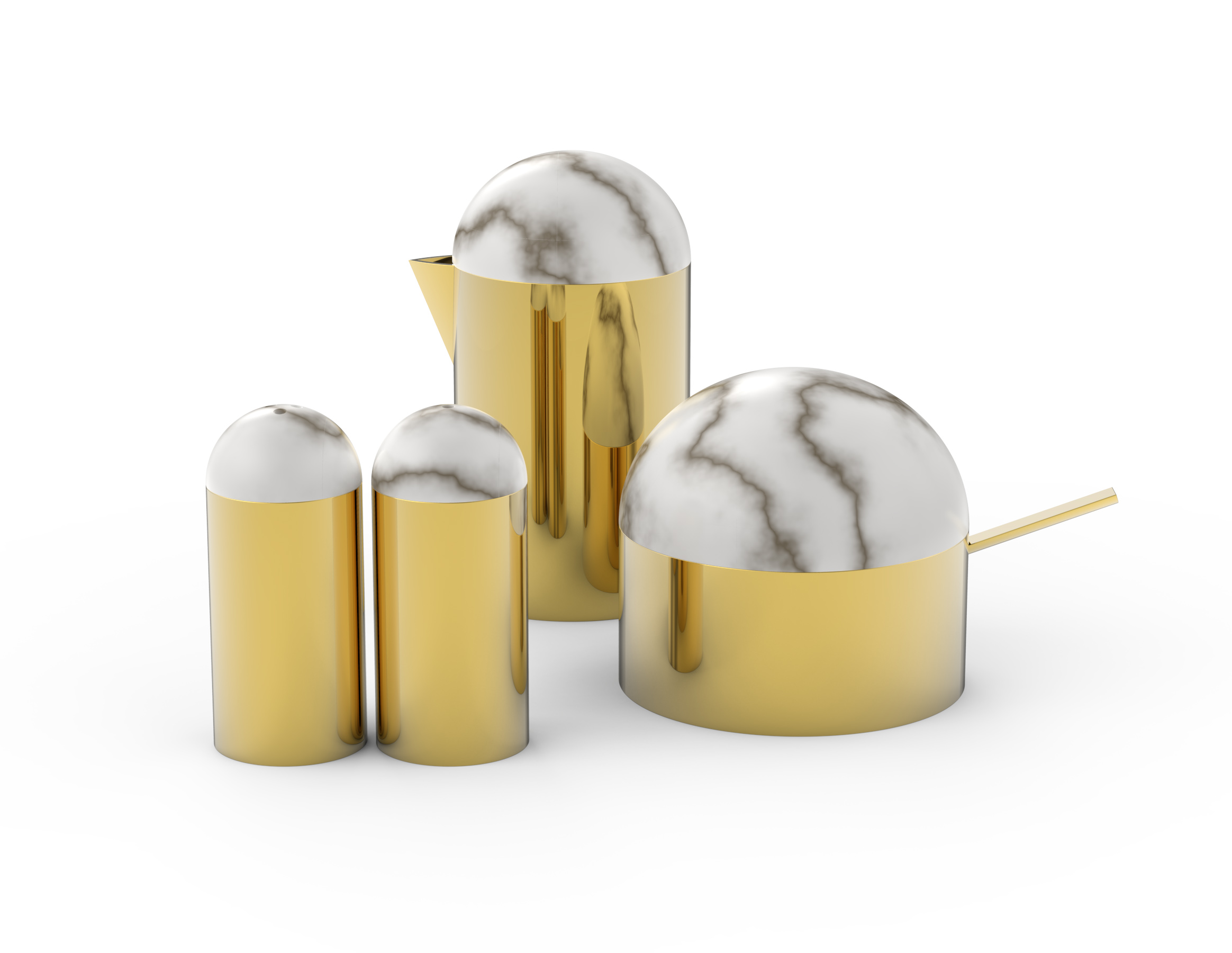 Elsewhere in trade fair-land, the brand Anna New York by designer Anna Rabinowitz will release this tabletop set — a salt and pepper shaker, creamer, and sugar pot — in alabaster and gold. The alabaster is quarried in Tuscany while the bases are CNC-milled, making the pieces a showcase for hand-made artistry and technical precision.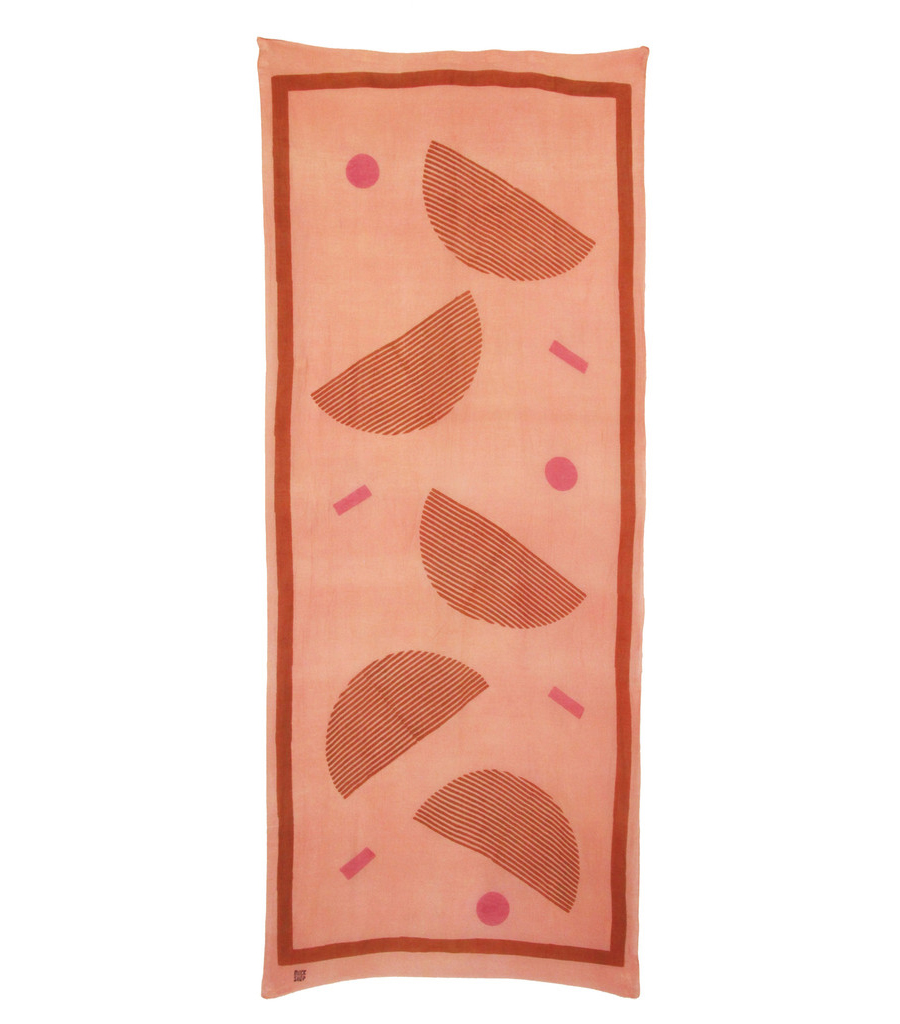 LA's Poketo has really been killing it with the collaborations lately (see the shop's Atelier Bingo and Dusen Dusen stationery). We spied their scarf with Block Shop Textiles on the Instagram of BS  co-founder Hopie Stockman and it immediately achieved wish-list status.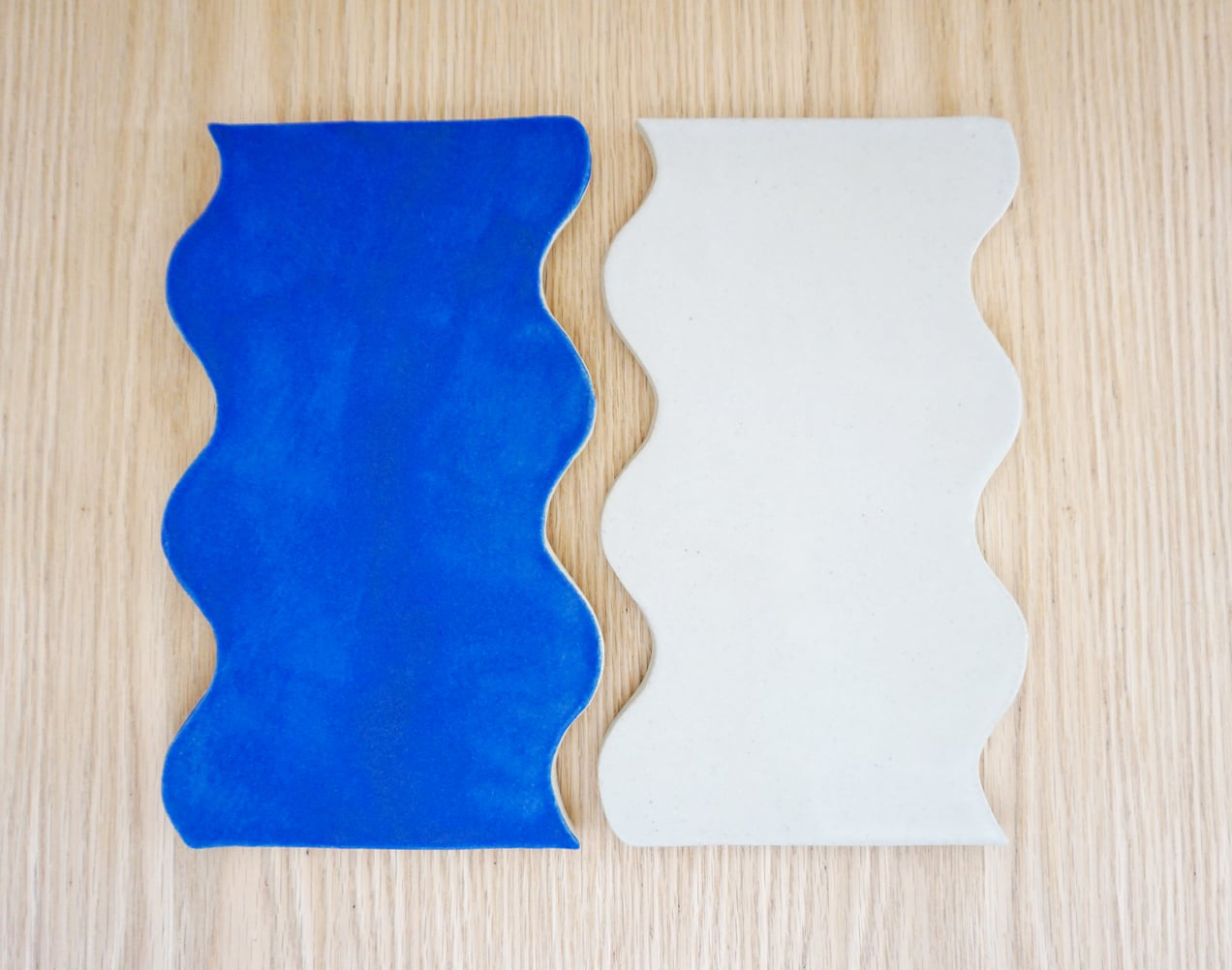 We came across Portland artist Haley Ann Robinson last fall while researching this story, but her website was on hiatus at that point. This week, we were glad to see she's back in business and has updated her shop with lots of ceramic goodness including these wavy serving platters.
Exhibitions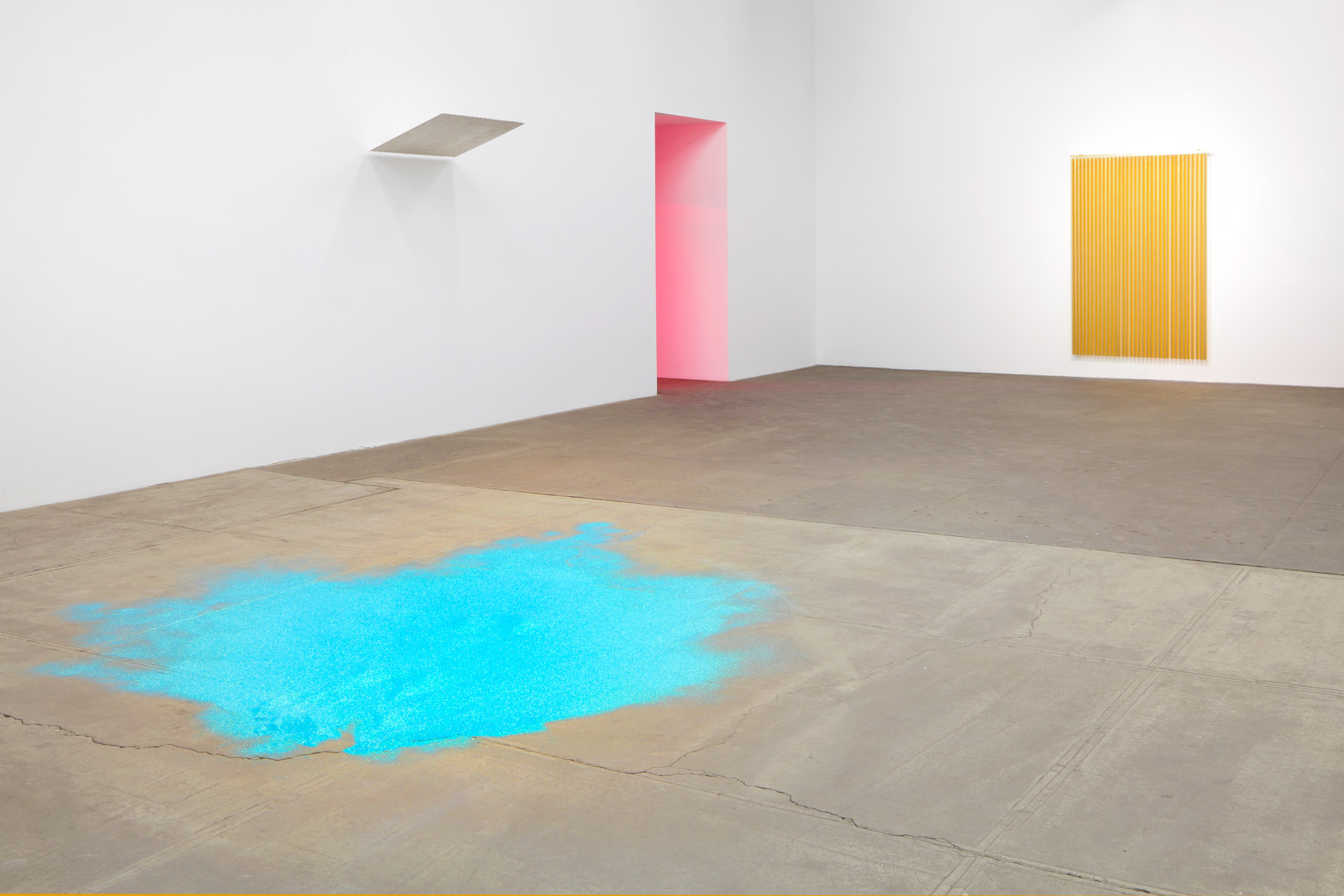 In New York this week, catch a solo exhibition by the Brussels-based artist Ann Veronica Janssens at Bortolami Gallery, opening in advance of her first museum presentation in the U.S. later this month at Dallas's Nasher Sculpture Center. A pile of blue glitter never looked so good.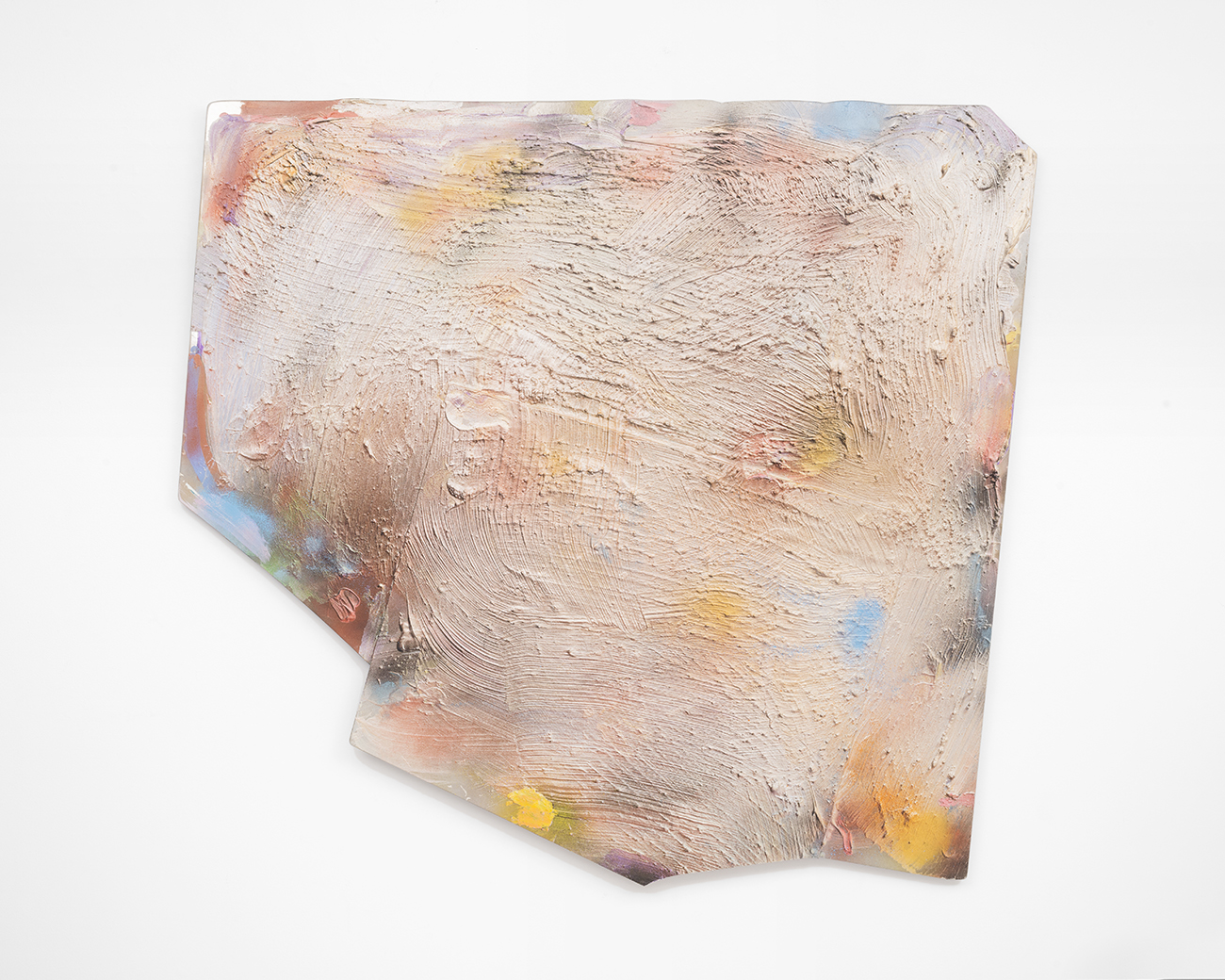 Opening January 28 at the Paul Kasmin gallery in New York is a solo exhibition devoted to Jules Olitski, one of the original Color Field painters. This exhibition spotlights the artist's 1986 experiments with acrylic and enamel on Plexiglas. "Olitski is known for his experimentation with new materials and techniques in painting. These methods included the use of spray paint, painter's mitts, brooms, squeegees, but it was in 1986 at the age of 65 that he embraced the industrial over the natural with the use of Plexiglas," says the press release.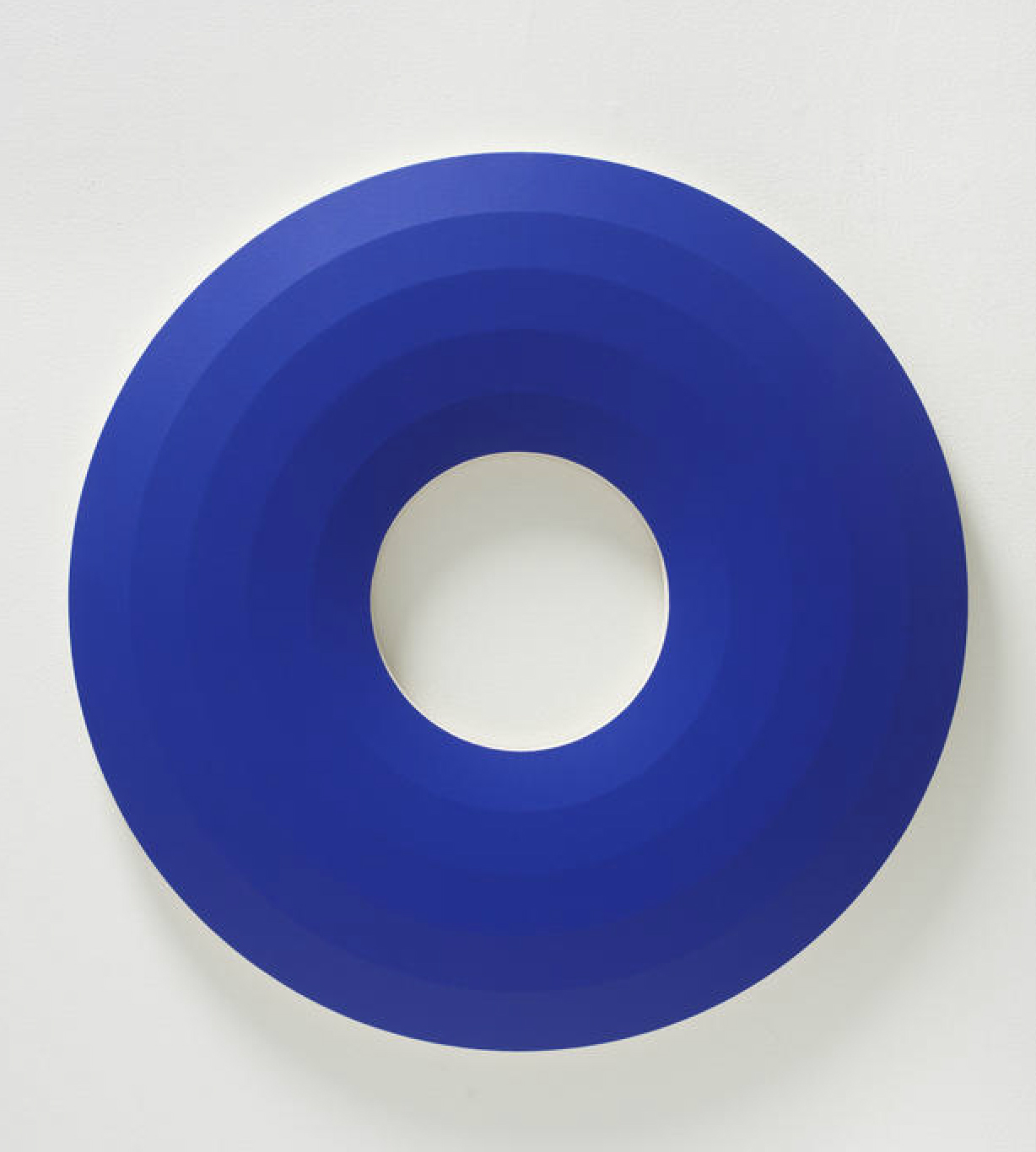 We're suckers for anything this particular shade of blue, including this painting by Josh Sperling, which is on view right now at Joshua Liner Gallery in a co-exhibition with Sam Friedman. The two artists have been friends since infancy and this exhibition explores a lifetime of experiences, both personal and artistic.