04.04.16
Seriously Modern Vibes From a Collection Inspired by Ancient Texts
With so many designers mining references from only the last decade or so, it can be weirdly refreshing to talk to someone like Nick Ross, whose influences run more towards Mesopotamia than Memphis. Ancient trade routes, Greek and Roman sculptures — these are the things that inspire the Stockholm-based, Scottish-born designer, whom we first featured when he was graduating from Konstfack a few years back. His thesis project there spawned an instant classic — the White Lies table, which features a marble-topped column with a richly saturated gradient fading down its trunk.
Since then, Ross has been thinking about and working on a new collection, which he's debuting at the Milan furniture fair next week: Called Last of the Free, the collection features a similar basic columnar form at its core. But here the pieces are made from terra-cotta or sandstone that's been hand-tooled to recall masonry techniques in use since ancient times, and the vernacular expands to include benches, vessels, stools and more. And though the collection was inspired by ancient Roman texts, it's got a seriously modern vibe (helped along by the stunningly styled photographs we're showing today). We got a sneak peek at the beautiful new series, which is debuting today on Sight Unseen, as well as an explanation from Ross as to what exactly inspired the collection and what so fascinates him about history and the world of ancient artifacts.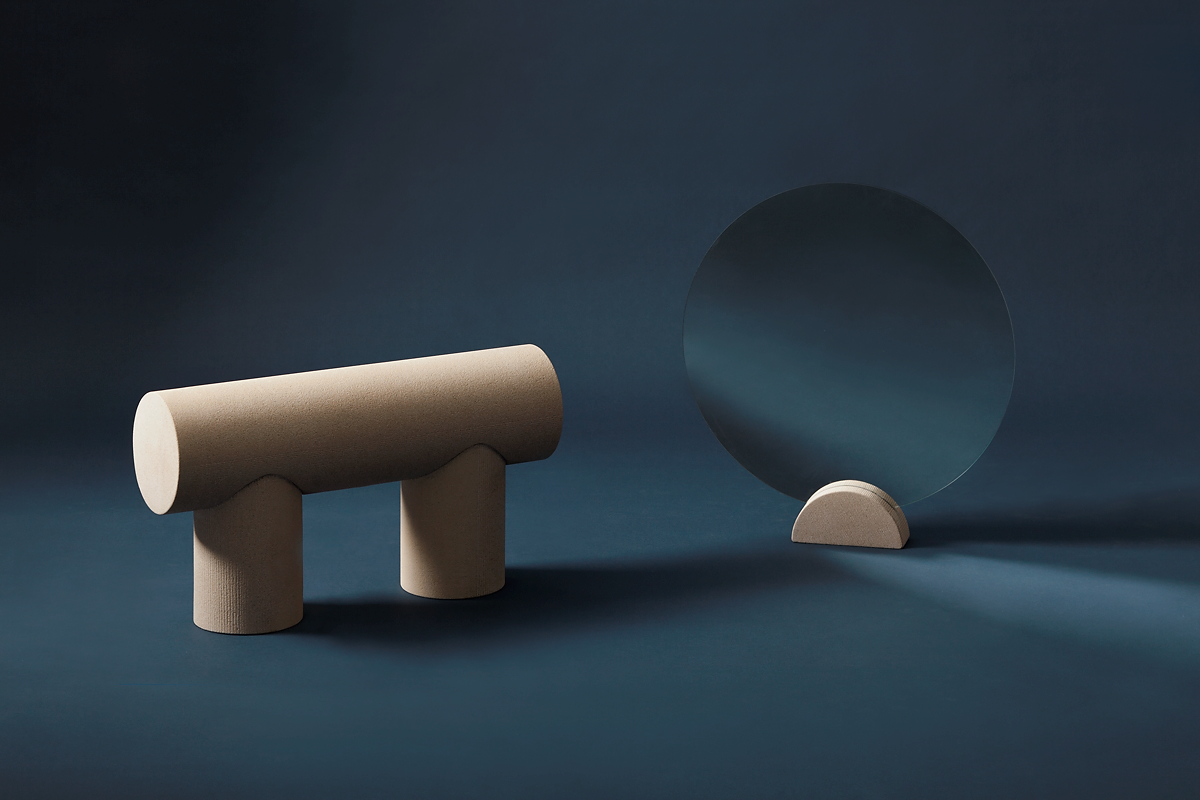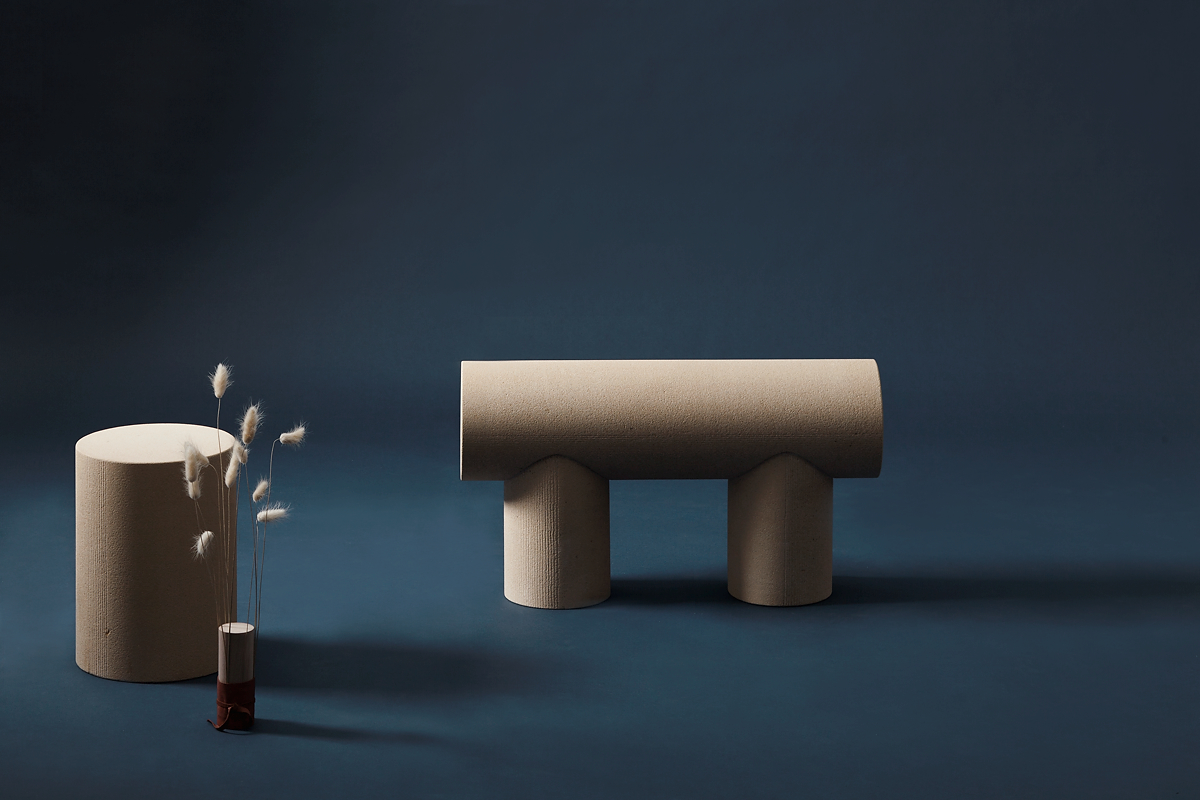 Your first collection, Objects of Ambiquity, delved into the origins of artifacts and historical records, and your new collection explores some of those same themes. Can you talk about where this fascination with ancient artifacts comes from?
I have always been fascinated with history and objects from the pas, especially the role storytelling has in communicating the past. When I was young, my granddad used to take me to museums in Stockholm and teach me about the objects on display. Later on, when he developed Alzheimer's, the stories which he had told me many times before started to change, leading me to question whether the original stories themselves were ever true.
What specifically inspired the sandstone collection?
I started working on this project during the Independence referendum in Scotland. At the time I was looking at the work of Scots during the Romantic era, particularly Sir Walter Scott, who helped shape the image of Scotland we have today. During the visit of King George IV to Scotland in 1822, Walter Scott organized the event, basically reinventing Scottish traditions in his own image. I wanted to see if I could do the same thing through the staging of an exhibition, presenting my own imagined version of Scottish history.
What sorts of structures did you look at for inspiration for the surface texture?
The surface decoration of the sandstone pieces is based on a traditional masonry tooling which can be seen on many buildings in Scotland. I wanted to use something that was both very ancient but at the same time still used today, in basically the same way. The ancient standing stones that exist in Scotland have the same tooling marks on them as modern buildings do, which I think is really interesting. So I wanted to highlight that in the project. 
What new processes did you explore with this collection?
I had a constant sense of guilt during this project as I felt I was taking too long. Now looking back, I can see I was actually working with quite a few new materials and techniques which needed the time and respect to properly understand them. I started looking into old stone-working techniques and traditional masonry focusing on sandstone, which led to the sandstone furniture. Then I started to learn how to work with terracotta — which I had never worked with before — creating the molds and casting them myself. I also started looking into rug production which ended up with me working with a producer to create the rugs in India. I was also working with the green casting technique to create objects in bronze but that part of the project unfortunately didn't turn out the way I had hoped, so it was dropped. 
Was it a very purposeful decision to not use color after the vibrancy of the White Lies series?
Definitely! The White Lies series had to be bright as the project demanded it. But bright colors are not really my thing, oddly enough. This project has been a much more personal expression of how I see myself.  
Nick Ross's Last of the Free collection will be on view in Milan next week starting Tuesday, April 12, at Atelier Clerici.