07.26.16
This Designer's Manhattan Loft Is the Perfect New York/Scandinavian Hybrid
PHOTOS BY BRIAN W. FERRY
When Søren Rose first began toying with the idea of living in New York, the odds were seemingly stacked against him. His apartment back in Copenhagen was 6,000 square feet; no chance of that in Manhattan. He would be leaving behind the notoriety of having founded three successful Danish start-ups — as well as the close relationships with local brands like Muuto that launched his burgeoning design career — to start over in a place where he was virtually unknown. And he would be transporting his distinctly Scandinavian design language to a new and different landscape. Yet Rose calls his design practice a form of "method acting," in which he adapts his work to whatever brief or context he finds himself in, and his personal life was ultimately no different. In 2011, ready for a new adventure, he brought his family and his studio Stateside, and made himself right at home.
In fact, the only thing that might belie his New York identity these days is his sheer enthusiasm for the place: Since he's lived here, he's named almost all of his furniture after local streets and landmarks, like the Seagram table, the Franklin chandelier, and the Gramercy chair. In 2015, he bought the 1,400 square-foot loft in Tribeca where we recently photographed him for our series with SONOS on the city's most interesting creatives, leaving key parts of it raw in that particular New York way. And he even bought a weekend house upstate, where he's developing a line of modern Adirondack furniture and where he'll debut a potentially game-changing project with Bjarke Ingels sometime next year, a series of tiny architect-designed prefab cabins. If they look anything like the house we're about to show you — then sign us up.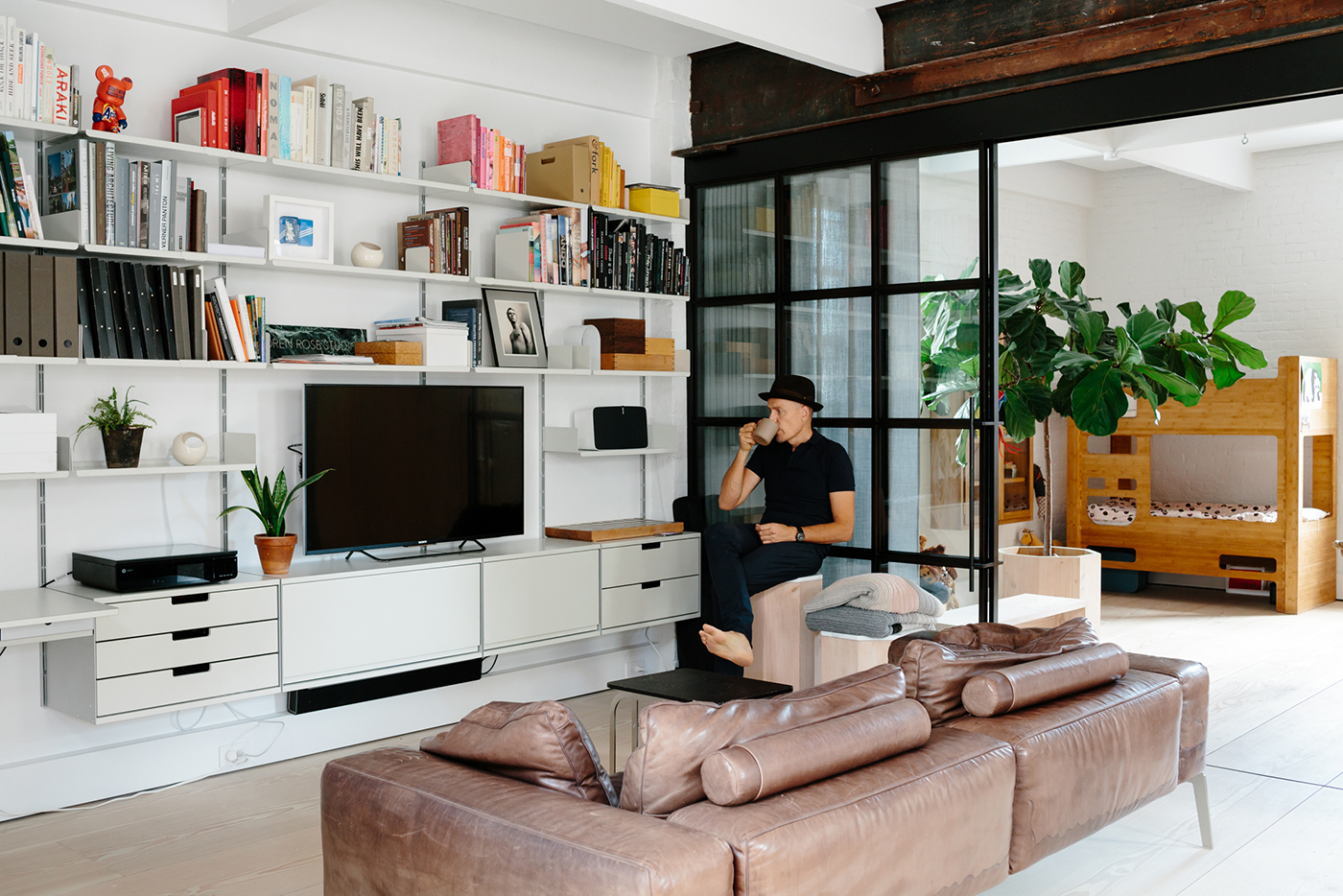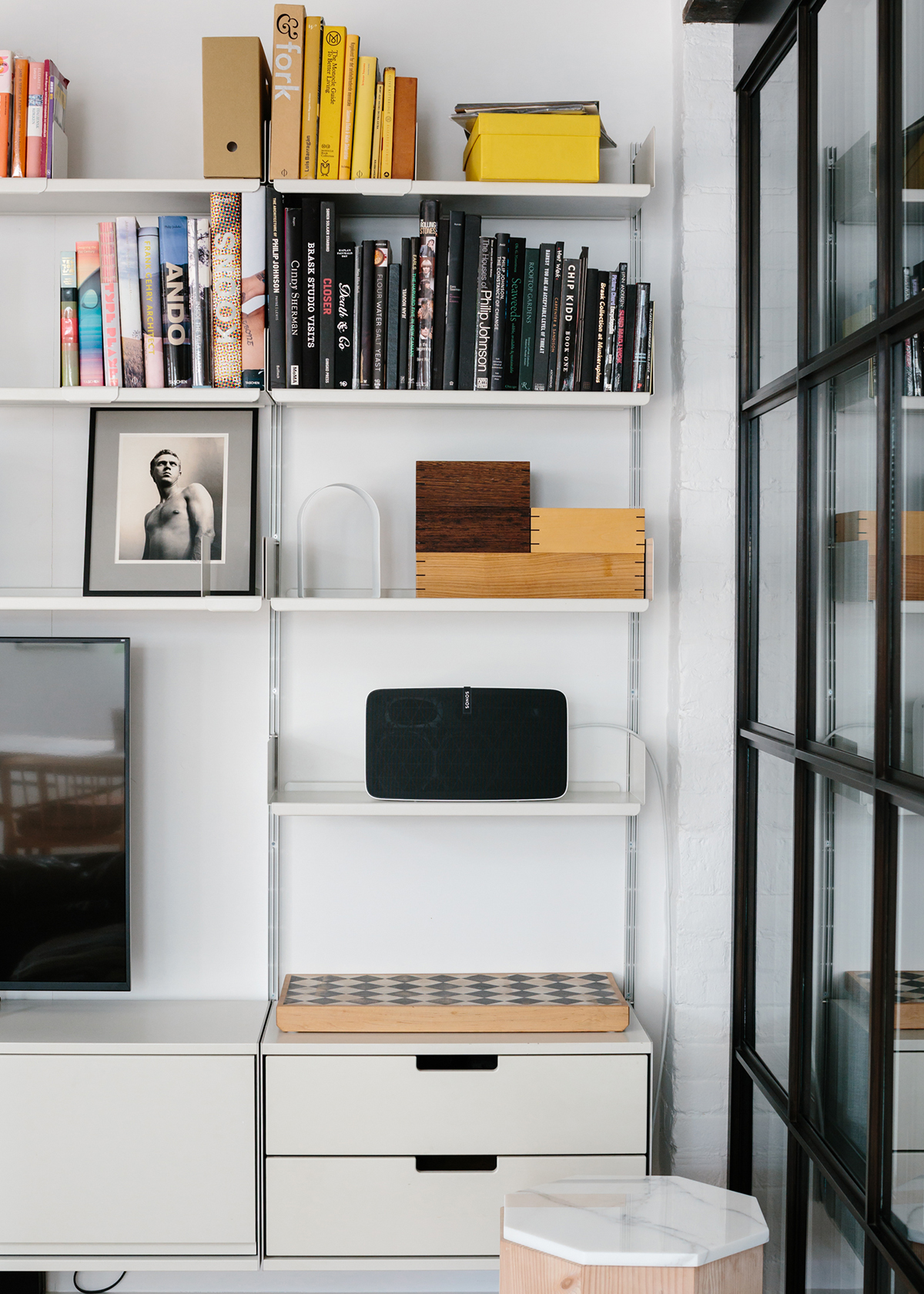 You didn't study design — you were a tech entrepreneur before you started your studio. What happened?
Design is something I always wanted to do. In Denmark, if you want to become a furniture designer, you go to the academy. But I've always been a doer, and I didn't want to. So it was always lying dormant in me waiting to be triggered again. When I stepped out of Trunk, the latest of my other companies, in 2008, I wanted to finally start my design studio, but I spent 6 months doing other projects before I finally woke up one morning and thought, let's do it, let's see if this can fly.
What made you want to be a designer?
Even as a normal family in Denmark, we grew up with PH lamps, and Arne Jacobsen chairs. It wasn't just my family; it was also our friends. Success was measured by whether you had the Bang & Olufsen stereo, the Series Seven chairs, the Finn Juhl sofa — if so, you were super contemporary. It was kind of absurd, but something that we all experienced, this obsession with our own design, our own modernism. So design was something I always followed. Traveling as a kid I remember going to Italy and going into Alessi, and being especially fascinated when people were using materials you weren't used to seeing. Castiglioni has always been a huge inspiration.
Having a mom that was a painter, I think that was very inspiring, too. She'd go over to her studio, sit all day long, come up with ideas, make paintings. And my dad was selling cars. So a businessman and an artist living together making everything work — it was interesting. Maybe part of it, too, was that I had started this pioneering web agency, and having done that for a decade, where everything was digital and replaced within a year, I had the urge to do something physical, something that would hopefully outlive me. As a serial entrepreneur, I love starting things, but I also found a bit of calmness in this business because I get to start things all the time. There's constantly a new relationship with a new manufacturer or a new brand, constantly a new material or concept. How do you work in concrete? Can you splice or weld brass together? I love visiting factories and learning about new techniques and then seeing if we can use them at the studio.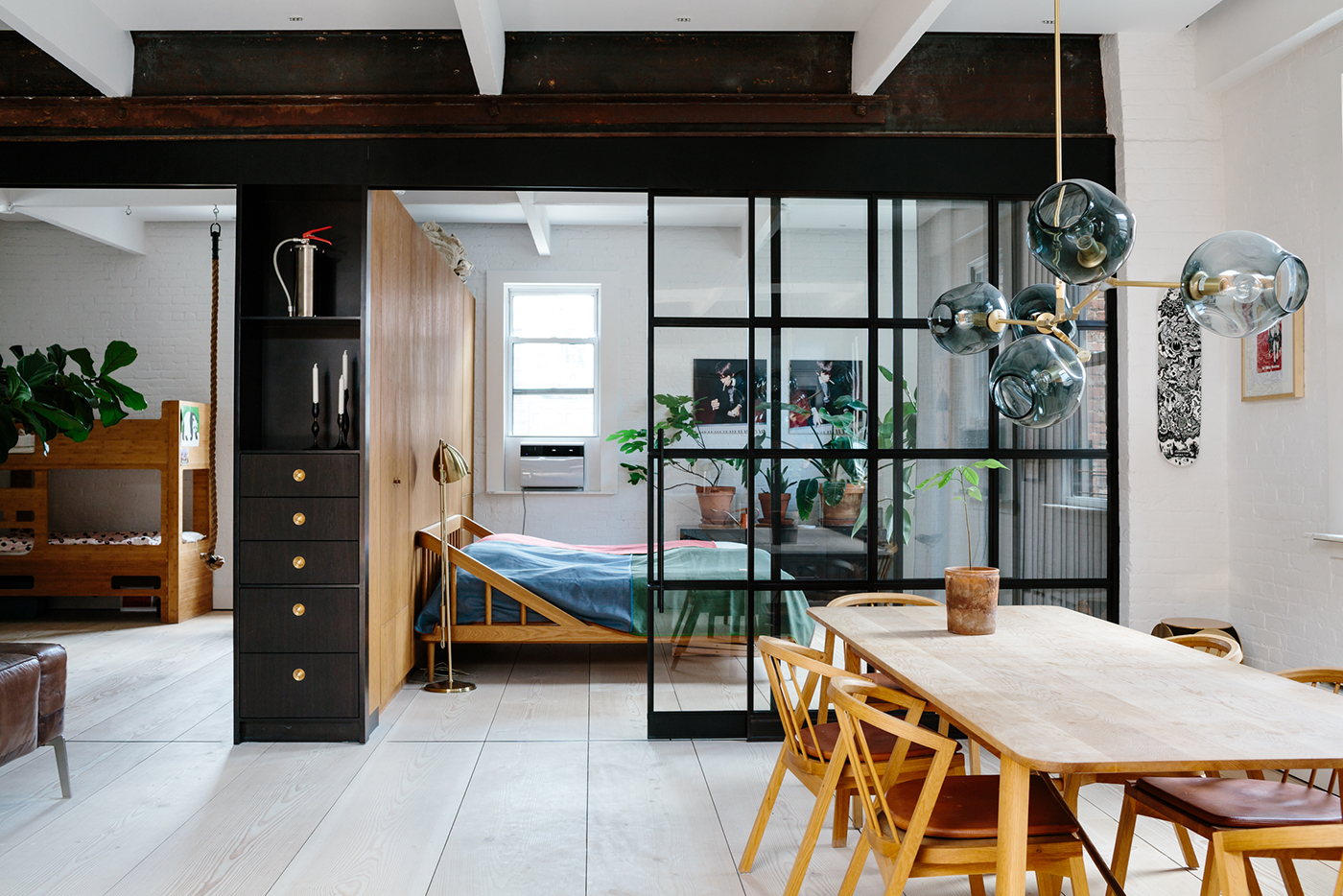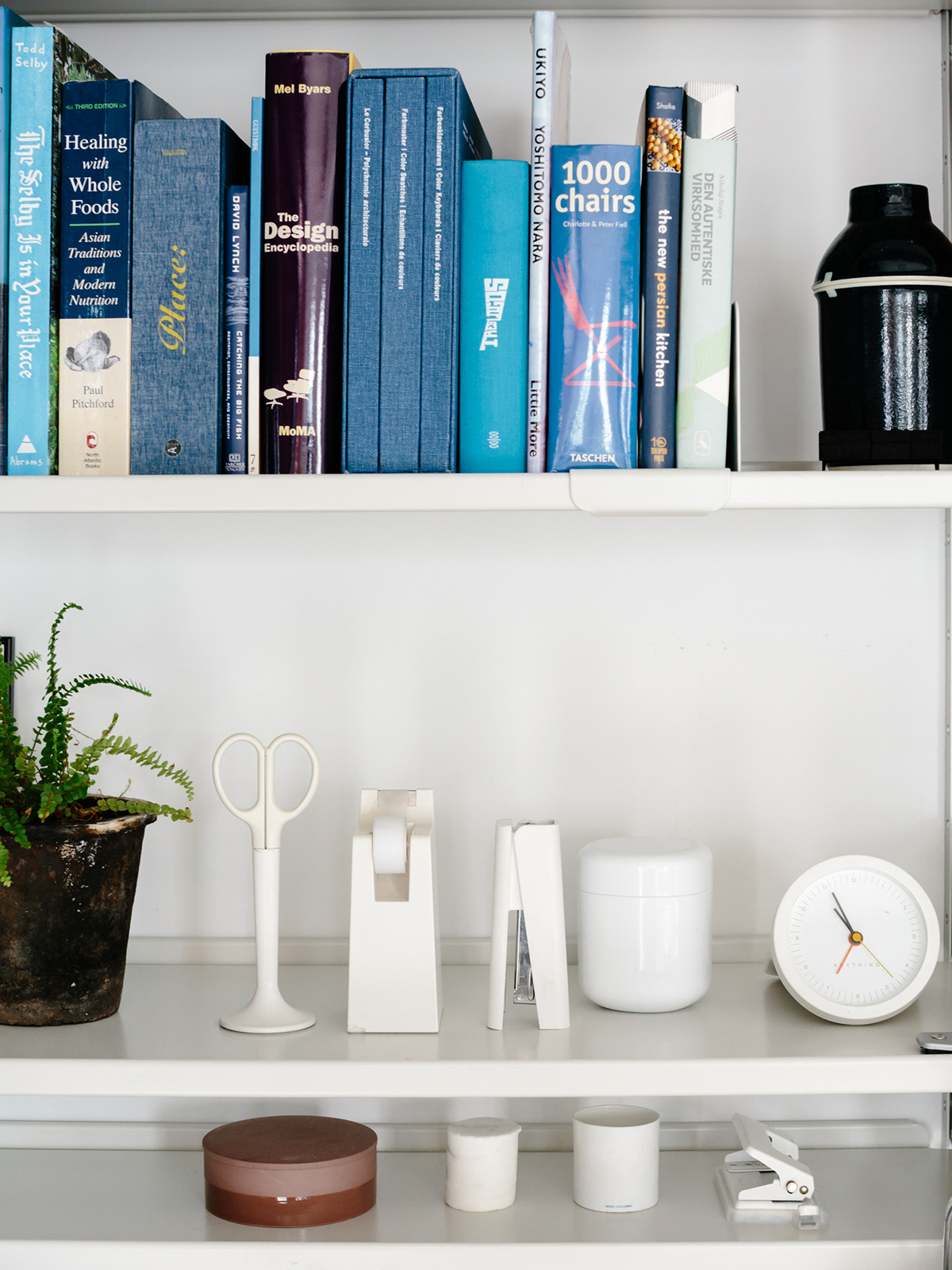 Did the financial success you had in start-ups help you when you started your design studio?
It gave me the possibility to take some of the ideas I'd had in my sketchbook and actually make the prototypes. The way I bootstrapped the studio is that I prototyped all these pieces, and invited all the top Danish brands like Fritz Hansen and Eric Jansen and Muuto to the studio to look at the Soren Rose 01 collection, and said let us know what you're interested in. That blew their minds. Muuto went straight over to the Reflect sideboard and said, "We want to license this." Then we made a deal with them, and today it's one of our best-selling pieces. It was literally just this crazy creative idea. It also cut off a lot of time on the development end, for the brands. A lot of times it will take one or two years to get through prototyping before a piece is ready for mass production. Which is a bit tiring, if you've got a rocket strapped to your back like I do.
Your furniture definitely has a Scandinavian modern influence, but at the same time it's relatively eclectic.
You have a term in the theater world — method acting. I think that's exactly how I work. Right now I have an amazing interiors client couple, she's from Japan and he's American. They want Scandinavian modernism as their middle ground, and I know some cool pieces are going to come out of that. I'm also doing a new outdoor collection called Walnut Creek, and making prototypes right now while I'm spending time at my home in the Catskills. Walnut Creek is the creek that separates my property from the natural preserve, and it's completely coming out of this context. But do I think it has the potential to be sold around the world? Definitely.
What about the Scandinavian modern thing? How important is that influence to what you do?
If you were a painter, you'd have a skill set of how you painted, your line and technique. Scandinavian design is just something that I know. When we first had an intern from Denmark, it was almost like a secret design vocabulary that we shared. I could say, do it like that, make this line, and he'd just get it. I think it's merely a toolbox, a well-rehearsed script that you know. It's not something I think about, but it's not something I think I could unlearn.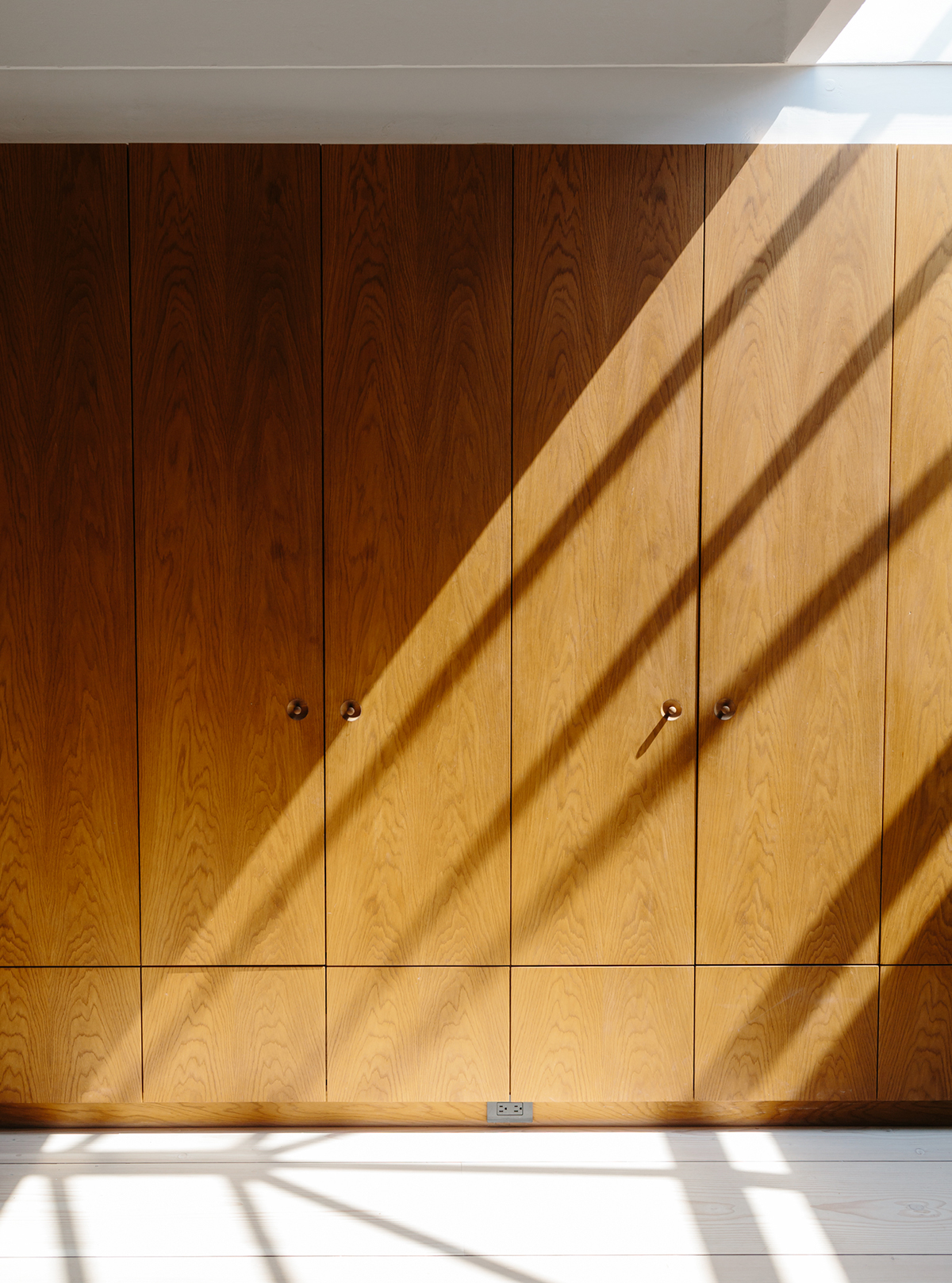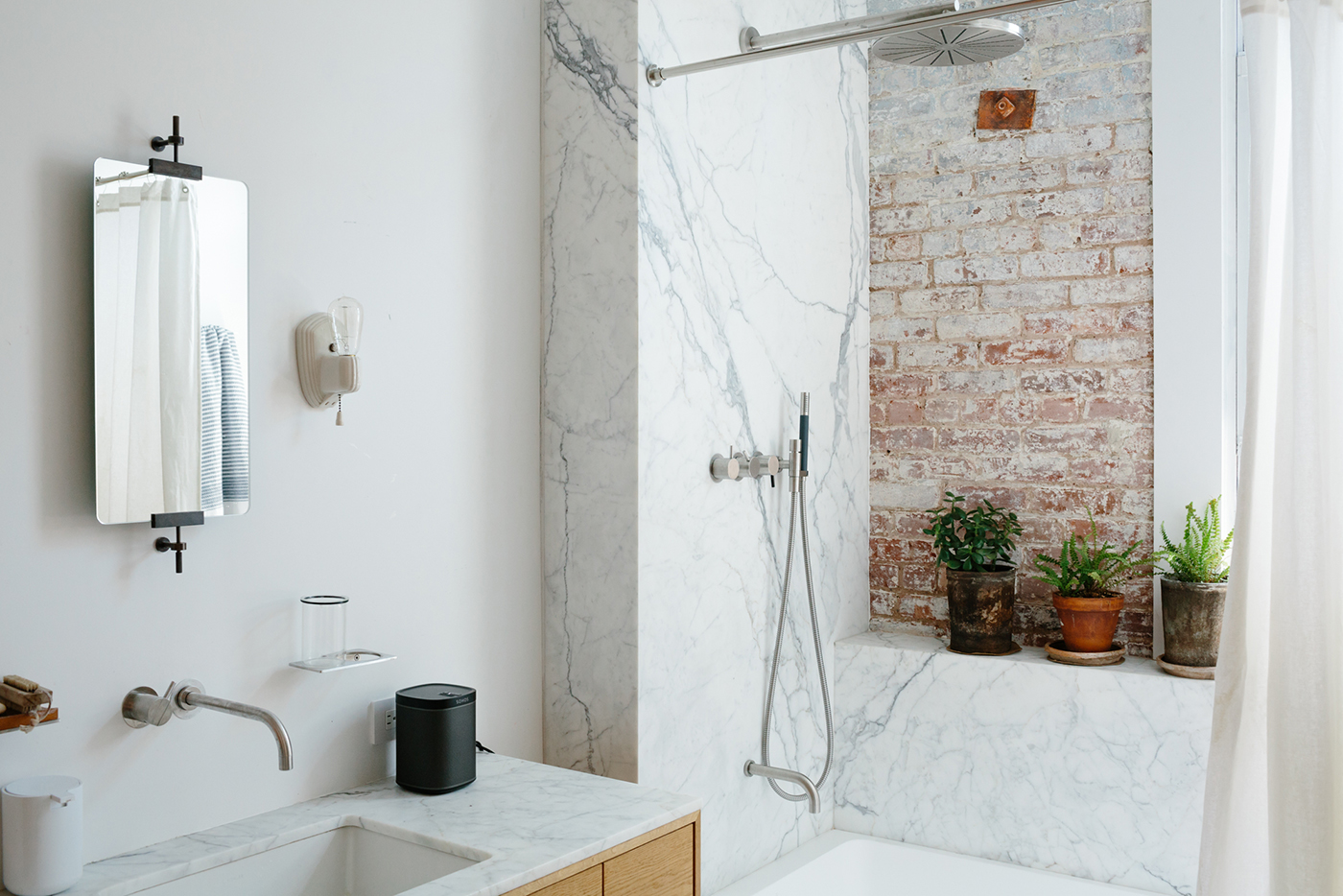 Let's talk about this amazing apartment! How did you find it?
When we moved here from Copenhagen, we rented first. Then once we decided we wanted to stay, in early 2015, we looked at a lot of spaces in Tribeca, but they'd all been renovated. So they were very expensive, but we'd be buying something we knew we'd rip out. It felt stupid. But when we saw this — just a 1,400 square-foot, one-room studio that hadn't been touched for at least 50 years — we were completely in love. Most lofts are dark in the middle, but it had windows on three sides, plus skylights creating this amazing Scandinavian light. In the old days it was a paper factory, and in the old oak floors you could see the oil stains and mounting screws from where the machines had been. If it had been my millwork shop I would have kept those floors, but for residential they were just too shot, so we had to gut it.
And what were you thinking about when you did the buildout?
That came about mostly for practical reasons: We needed to transform the space into a three bedroom apartment, and there are three huge steel beams holding up the structure, so that showed where we should put up the walls. But the idea was not to box everything in, to have glass doors so you could have a lot of light in the main spaces where we all hang out, but also give everyone the option of going into a bedroom, locking the door, and pulling the curtain if they want privacy. Also, I wanted to use my usual Nordic palette, but also wanted to keep some of that New York rawness. So the ceiling beams, instead of painting them white and making them disappear, we stripped them down to their rusty metal base. There's also the brick wall in the kitchen that we found like that, that had never been painted before, and even though I would normally make it white, we decided to incorporate it into the design and have it be a storytelling element.
How does the design reflect the way you live in the space? Is there anything particularly Nordic about it in that sense?
It's built around the kitchen, because we love cooking. I wanted something very utilitarian, something you could beat up, where everything wasn't stainless steel. We cook pretty much every day. We spend a lot of time preparing food and making bread —certainly more than we spend sitting on the sofa. It's where our day starts and ends. We have bar stools on one side of the counter so we can socialize and be together while we're doing this. There's a word for it in Denmark: the everyroom, this big room that holds all the things that would normally go into the dining room or living room. Someone can be doing homework at the table, someone's cooking, someone's watching TV on the sofa. We're doing individual things in our individual zones, but we're together.
How does it compare to the 6,000 square-foot apartment you left behind in Copenhagen?
It had separate rooms; I like this a lot more. I think a lot of people will have to accept living in smaller spaces in the future, which means you need to combine all these utilities into one. Your dining room, living room, and kitchen will meld together and become one. My new cabin company with Bjarke Ingels, that's what we're doing — designing the future home, which is going to be a tiny house, for sure.
Which pieces in this space are your designs?
The bedspread is a collaboration between myself and Eric Bruce, the go-to guy for fabric in Manhattan, for big interior projects. We used leftover fabric from Kvadrat's Canvas series, and then we made little details like a leather trim around and inside-out stitching, so you can see the assembly. It's something we do now for our clients, for special projects. The dining table and chairs are designs of mine for De La Espada. The dining table is called Flatiron, and we can make it up to 12 feet long. It stays steady thanks to the cross assembly, with the two brass tubes that run underneath. The chairs are a take on a classic Scandinavian dining chair, but we made it more functional, and stackable.
Is everything else in the house pretty much custom?
All of the room dividers are custom cabinets — half of the storage space can be accessed from either side. The kitchen was something we drew, and we sourced the stone from Verona. All of the furniture is prototypes or things we've manufactured, except for the Flexform sofa in the living room and the Lindsey Adelman chandelier above the dining table. The floor is very special — it's Douglas pine in 18-inch-wide, 1.5-inch-thick planks, some of which are almost 28 feet long. When we ended up having material left over, I obviously wasn't just going to throw it out, so I sat down and designed some hexagonal planters and a bench. My wife said that for every person in the house, we needed a huge plant. So the planters play a pretty big role in the space.
That fire extinguisher also plays a pretty big role — it's the first thing you see when you walk in!
Both the fan and that were two objects from Boffi I always wanted to have. It was in the co-op regulations here that you're supposed to have a fire extinguisher, and so I was like okay, now I finally have to order it. Though this is pretty decadent, a quarter-inch thick, brushed stainless-steel canister that holds a small extinguisher inside. It's a crazy way of encapsulating something that's already made of metal. It's so bizarre, like only the Italians can do.
And what about all the art in the space? What do you collect?
I wouldn't call myself a collector. I have a lot of art, but I only collect to give it a location in my house. I met Jan Copeman when he was still up and coming, and then I bought one of his drawings with TVs. I have an amazing painting by Tom Sanforth, who lives in Harlem. And the photos of Keith Richards in our bedroom are by a Danish photographer called Bent Ray, who used to travel with the Stones for at least 10 years back in the day. I met him after a Stones show in Copenhagen and we were having a beer in his studio, and he told me the entire story of that series, which got me interested: He and Keith hanging out in a hotel, Keith starting to play music, and Bent running to get his camera and take photos. I have one other photo, by Roy Scheff, of Steve McQueen. You've gotta be either Keith Richards or Steve McQueen to get on my wall.
Click on the player above to listen to the SONOS Listening Room podcast, hosted by Jonah Bayer, where Søren reveals his personal soundtrack to New York City. Then visit SONOS' new flagship at 101 Greene Street in New York for the full SONOS listening experience.
This post is sponsored by SONOS, but all thoughts and editorial content are our own. Like everything at Sight Unseen, our partner content is carefully curated to make sure it's of the utmost relevance to our readers.