09.10.16
Week of September 5, 2016
A weekly Saturday recap to share with you our favorite links, discoveries, exhibitions, and more from the past seven days. This week: highlights from our trip to Oslo, an internet wormhole that led us to a Modernist jewelry icon, and a trio of store interiors that are the very definition of "warm minimalism." 
Exhibitions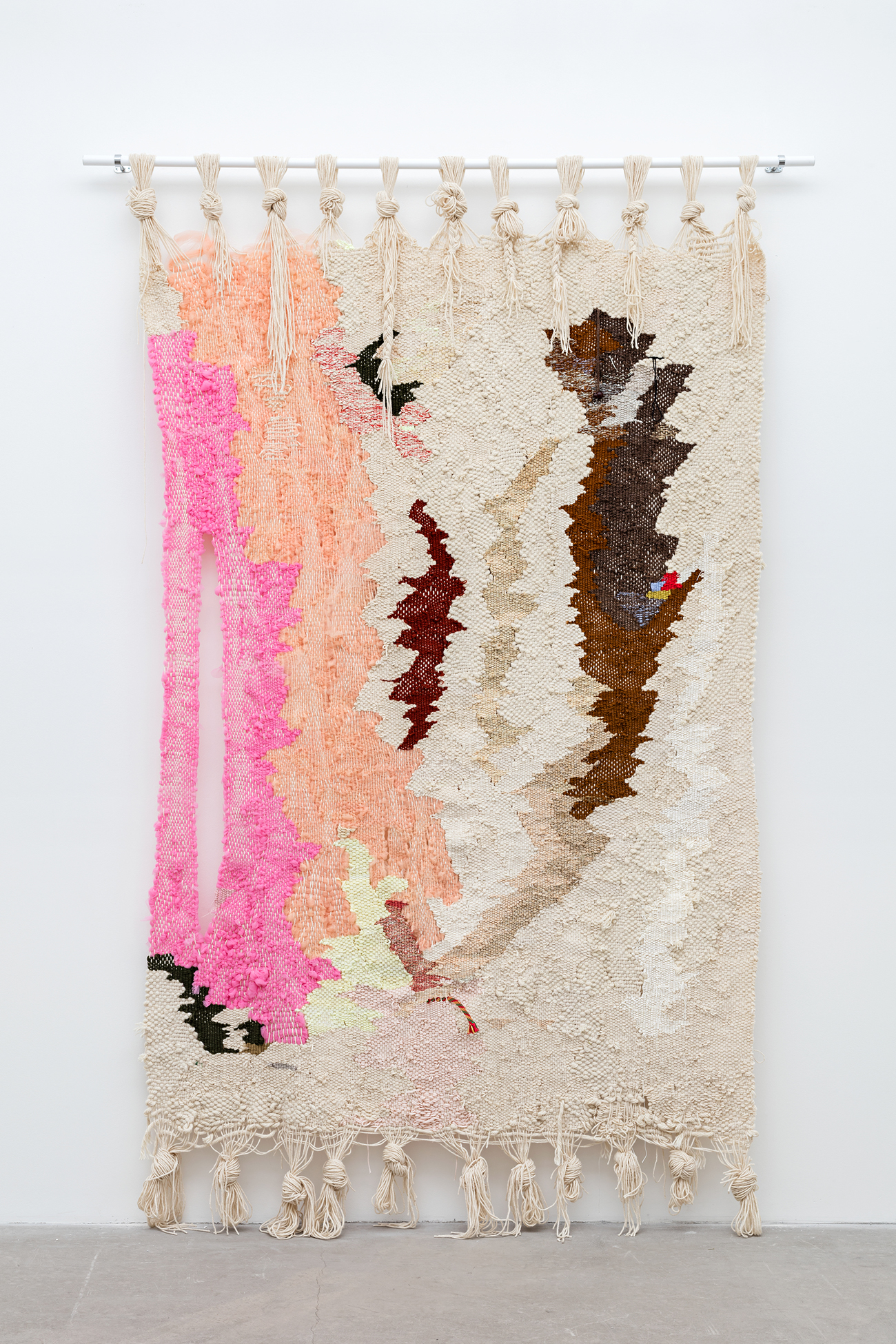 If you follow our Instagram (and you definitely should!), you know that I was in Oslo for the design fair last weekend, taking in as much of the city as I possibly could over the course of five days. One stop I missed, however, was Standard Gallery, which was hosting an exhibition opening for Ann Cathrin November Høibo. We'll let you read the exhibition description yourself — which centers around various permutations of the number 36 — but we had to share her beautiful textile pieces here.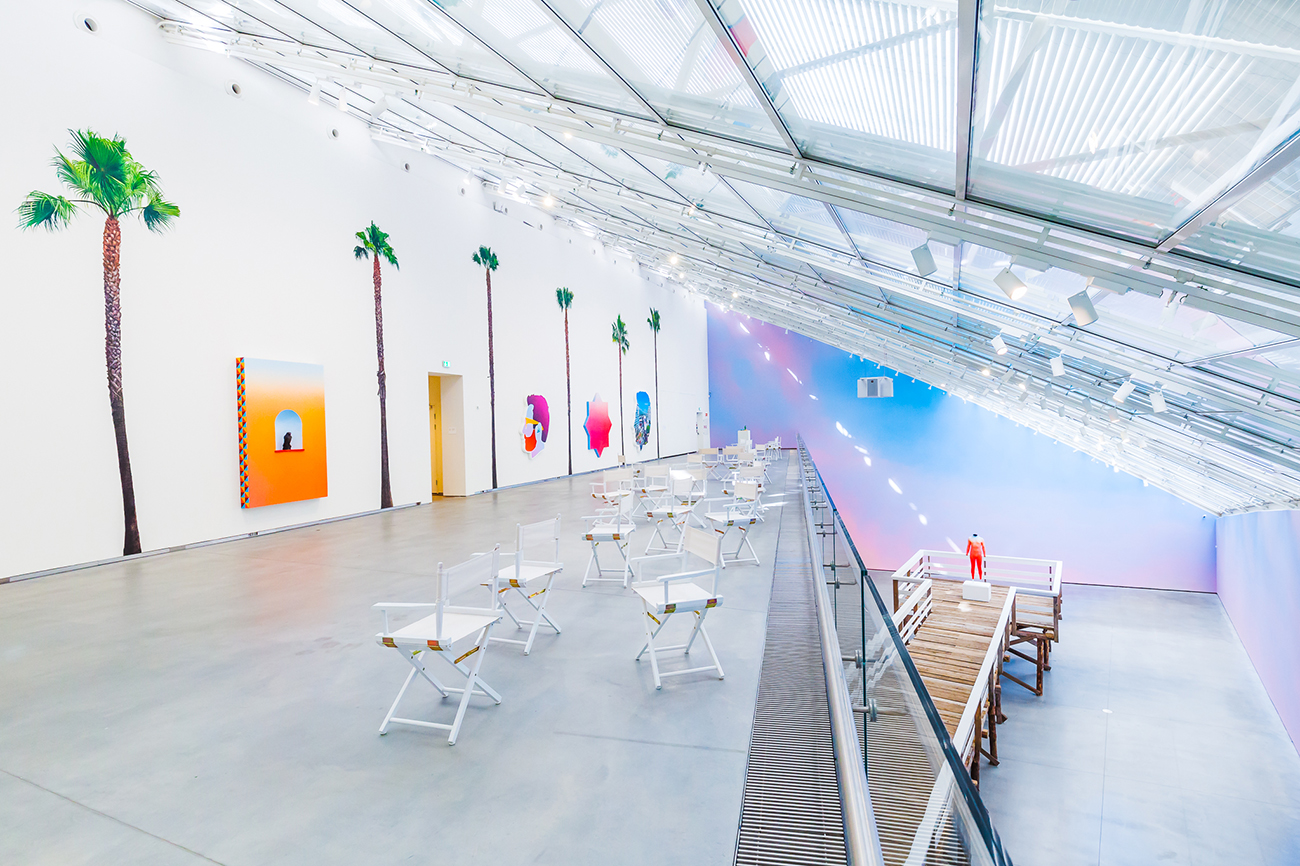 I did, however, make it to Renzo Piano's Astrup Fearnley museum, which opened in 2012 on the Oslo waterfront and is much more beautiful than these photos would have you believe. The museum felt, in some ways, like an homage to America, with a collection heavy on Whitney-friendly artists like Dan Colen, Jeff Koons, and Nate Lowman. This feeling was enhanced by the current exhibition, which is devoted to LA artist Alex Israel and is the first in a trilogy of California-themed exhibitions. Israel's ombre pastels and hyper-realism seemed right at home in the building.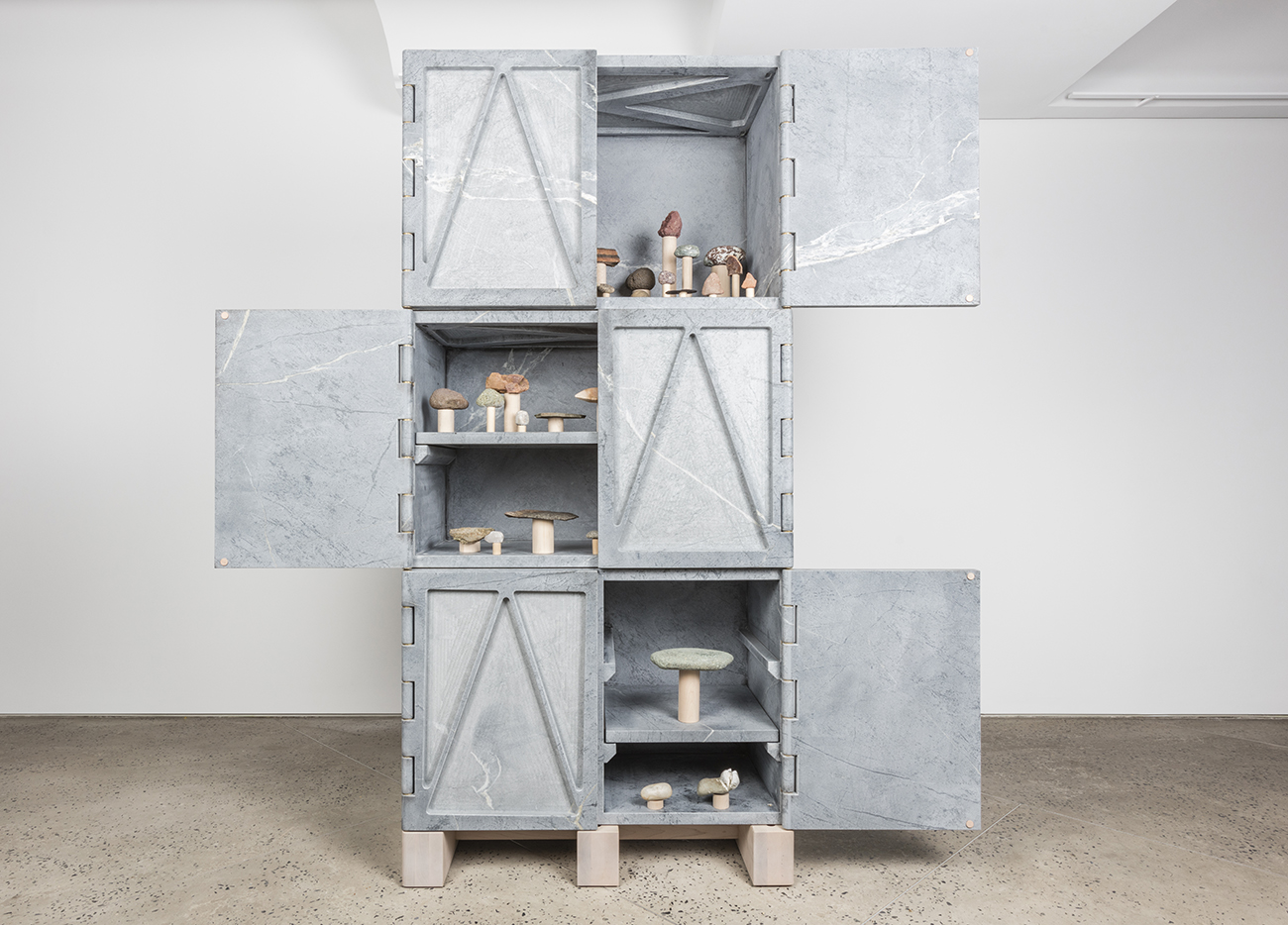 Back home, Chamber gallery celebrated its two-year anniversary this week with an exhibition devoted to contemporary versions of the wunderkammer. Designers like Fort Standard, Chen Chen and Kai Williams, MOS Architects, Kwangho Lee, and Gaetano Pesce exhibited recent or brand-new shelving units and filled them with personal curios — that's Ian Collings and Greg Buntain of Fort Standard's rock collections displayed in their Qualities of Material cabinet, above.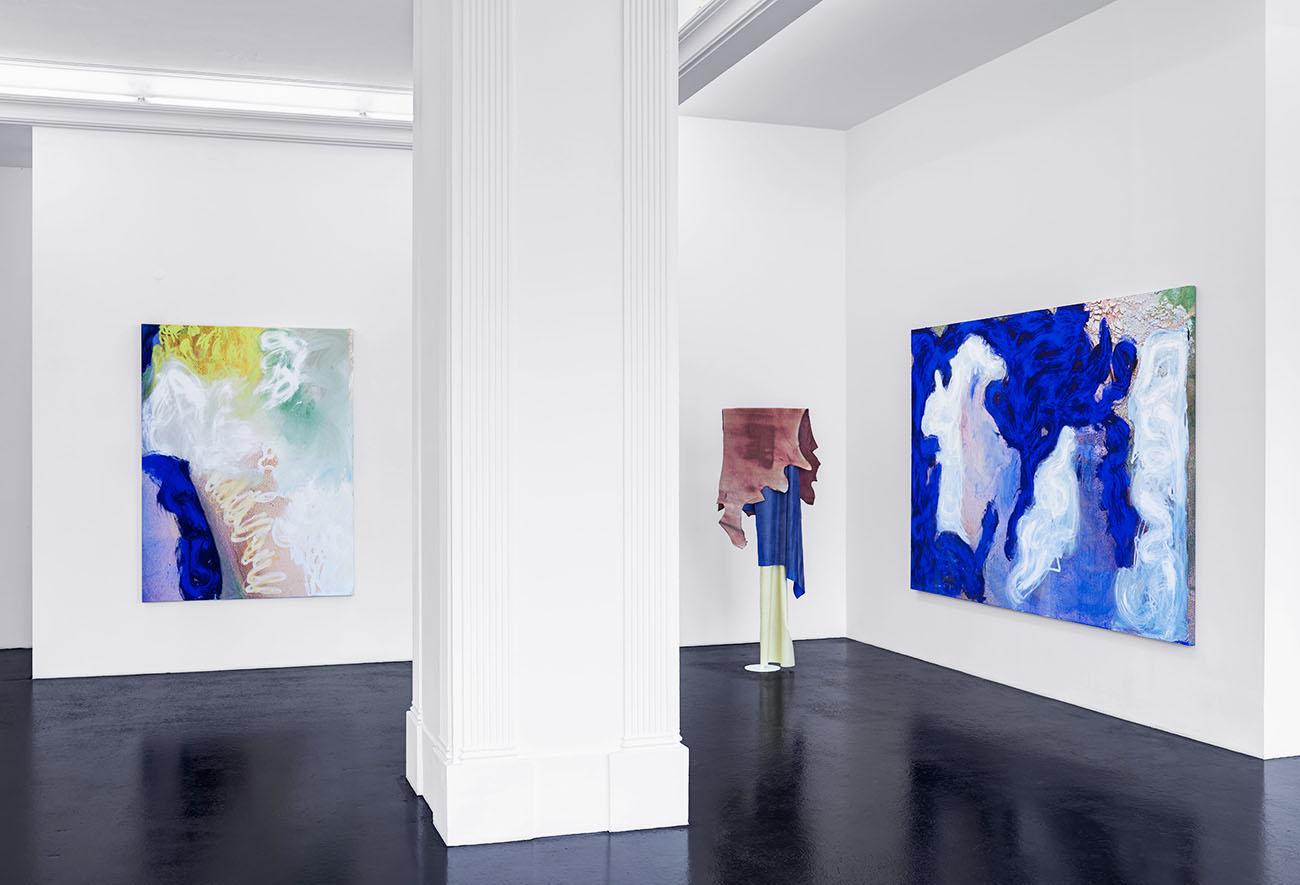 And at Peres Projects in Berlin, there's a new exhibition devoted to Donna Huanca's Skin Paintings and sculptures, merging "tactile materials such as clothing, natural and synthetic fibers and other cultural artifacts, which are then deconstructed and reassembled to create delicate abstract compositions."
Discoveries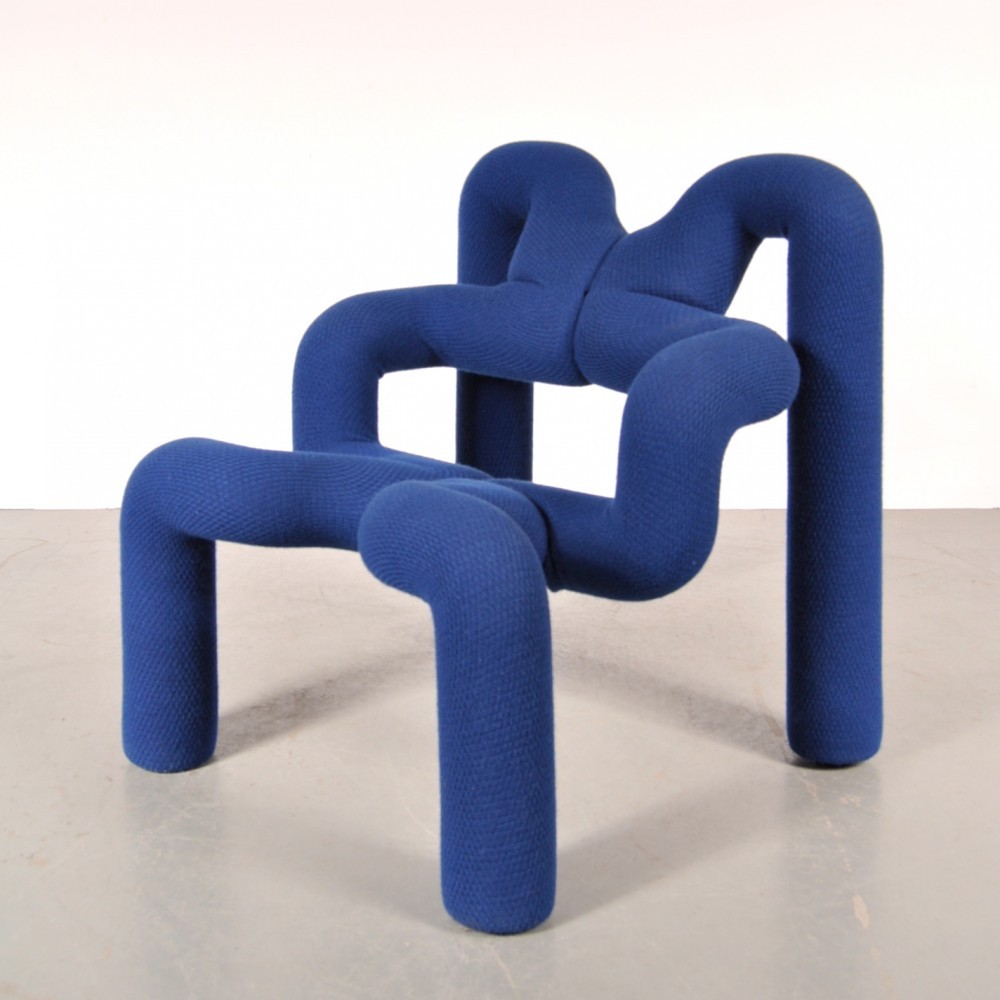 Another fave stop in Oslo — a private, English-language tour of Norwegian architect Arne Korsmo's 1939 house Villa Stenersen, which did not disappoint. While there, we stumbled upon a book containing the weirdly awesome 1972 Ekstrem chair, designed by Terje Ekstrom. #wishlist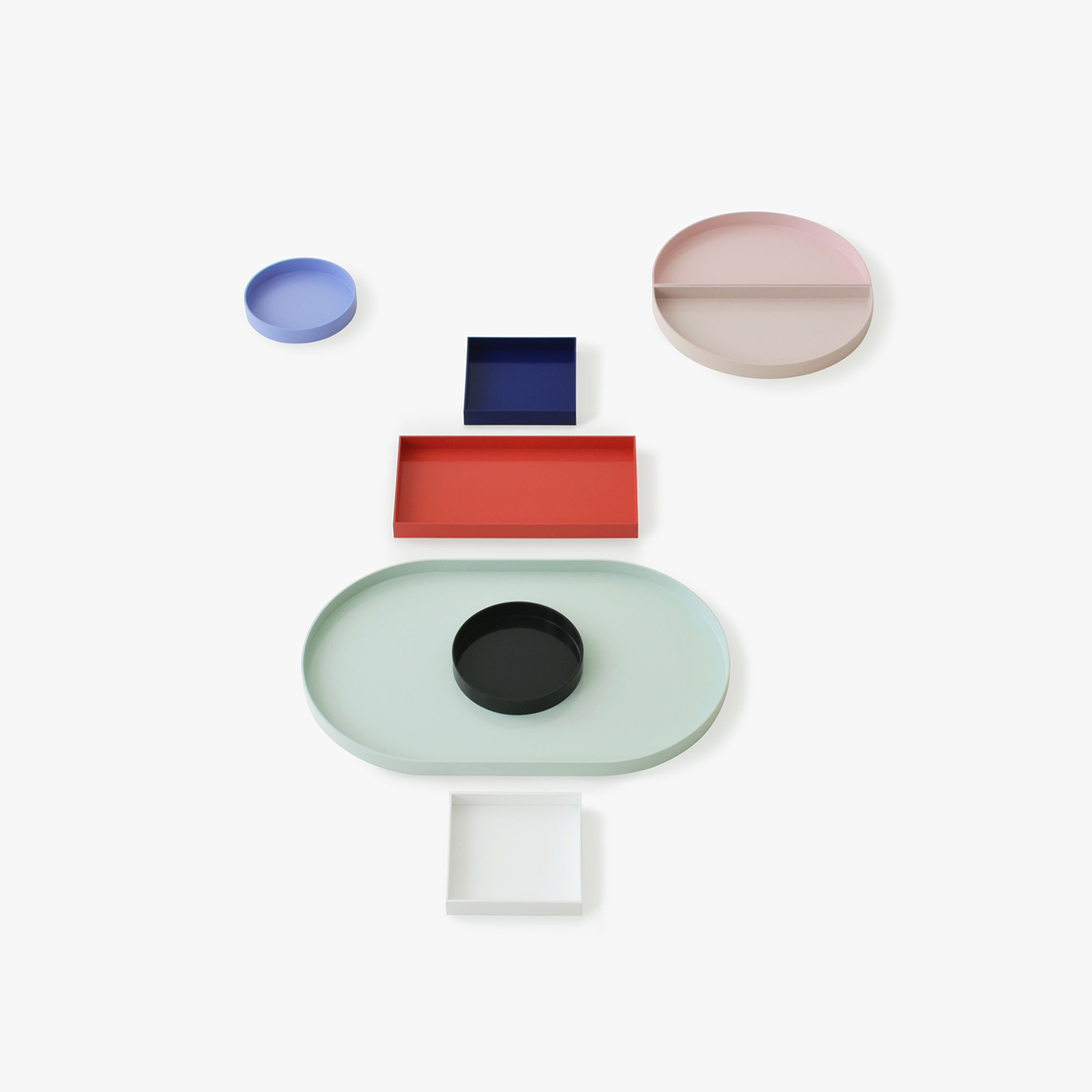 Cute stackable, mix-and-matchable steel trays by the Belgian studio Beaverhausen (and still slightly unclear whether their studio name is Will & Grace–inspired).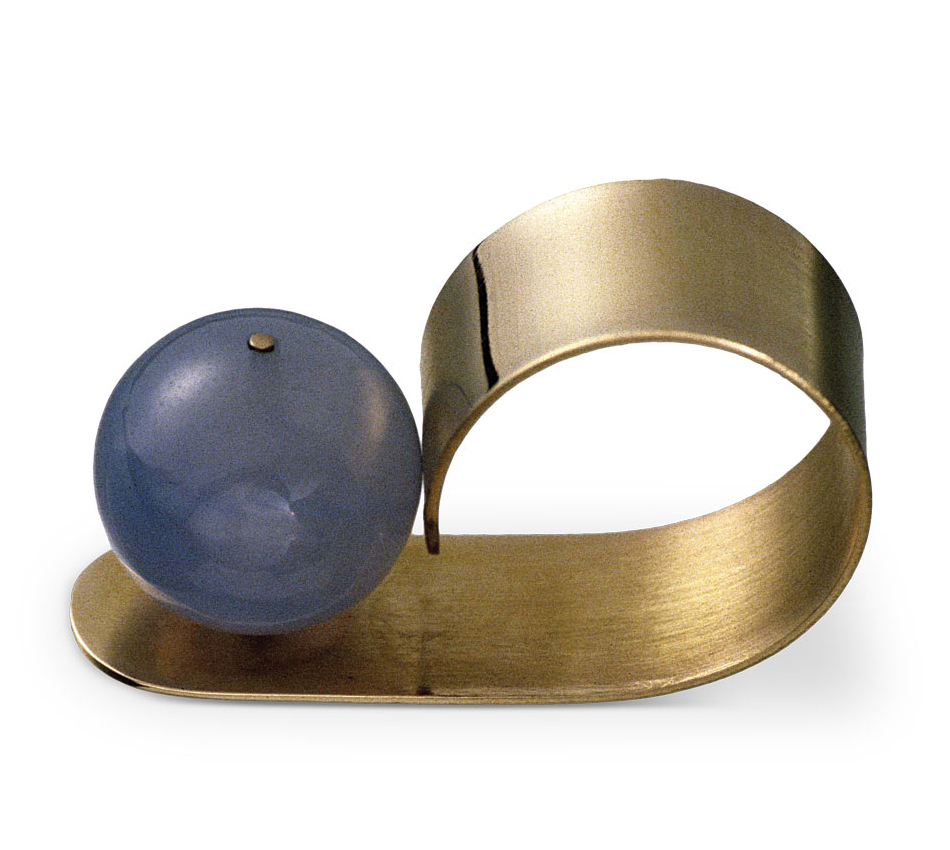 Man, do we love a good rabbit hole. While on the hunt for Celine jewelry (via Google, Pinterest, and Etsy), Monica stumbled across these Modernist offerings by Betty Cooke, a 91-year-old Baltimore-based jewelry designer. Love love love this 1975 ring.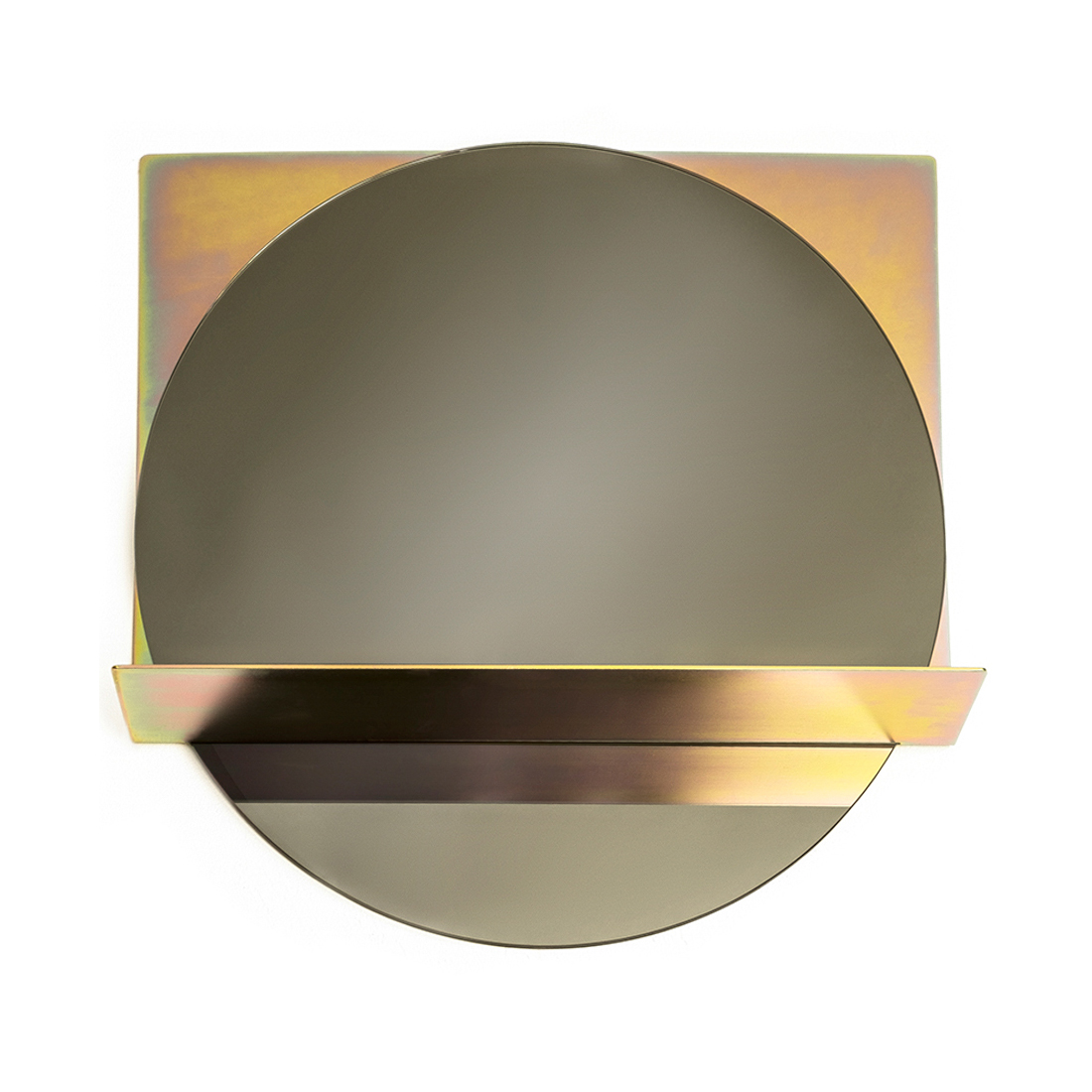 This yellow zinc is having a real moment, but one of our favorite applications of it is this circular mirror by Portland-based designer Scott Cummings of Base Modern, who we met a few weeks back.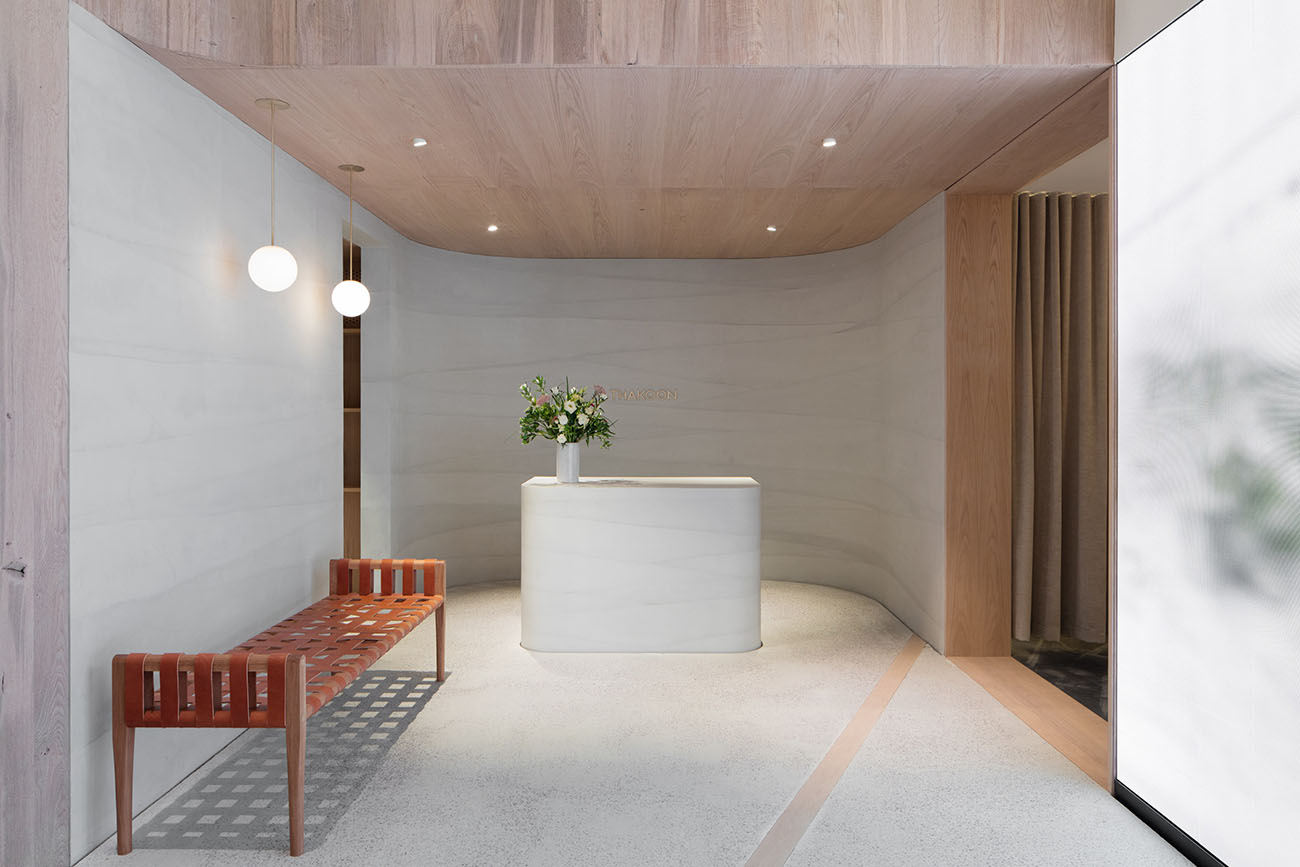 Monica dubbed the new Thakoon store in New York, designed by SHoP Architects, "very warm minimalism," outfitted as it is with leather-strapped seats by Vonnegut & Kraft, poured cement walls by Fernando Mastrangelo, and lights by Michael Anastassiades.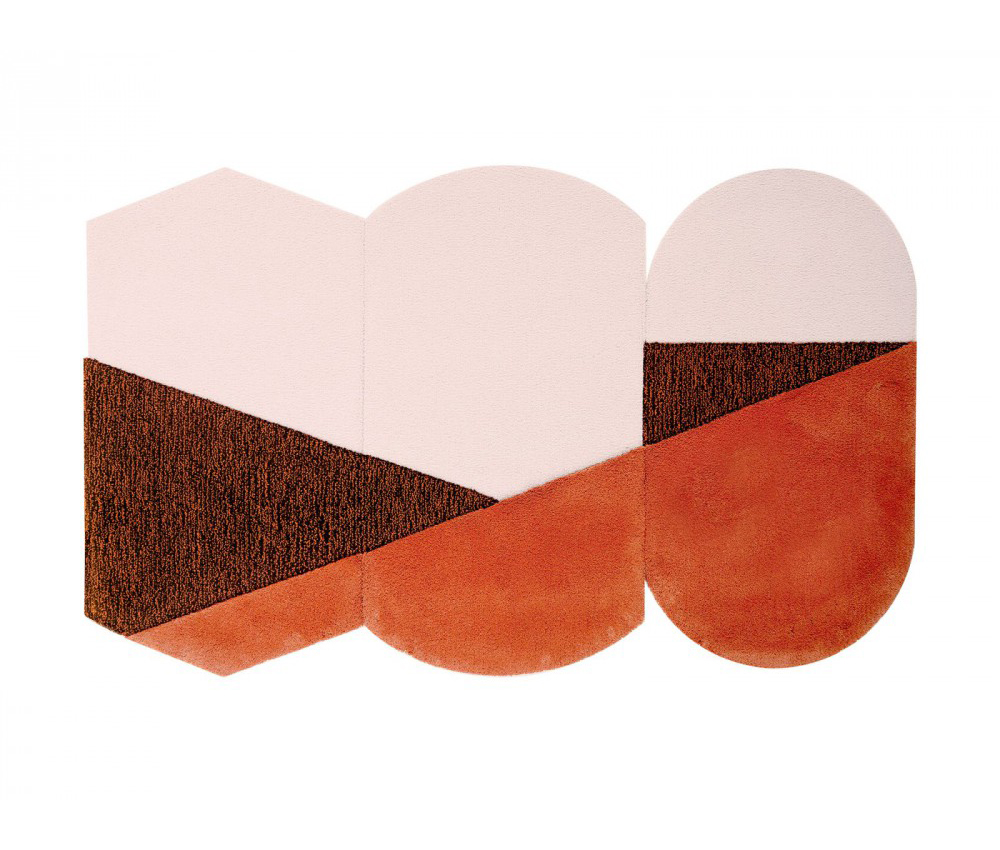 Swiss designer Seraina Lareida works in the product-development department at USM by day but creates her own work on the side; this rug for the Italian company Portego, called Oci, mixes yarns and techniques to vary the feel of walking on it. It's also available in three super-contemporary colorways.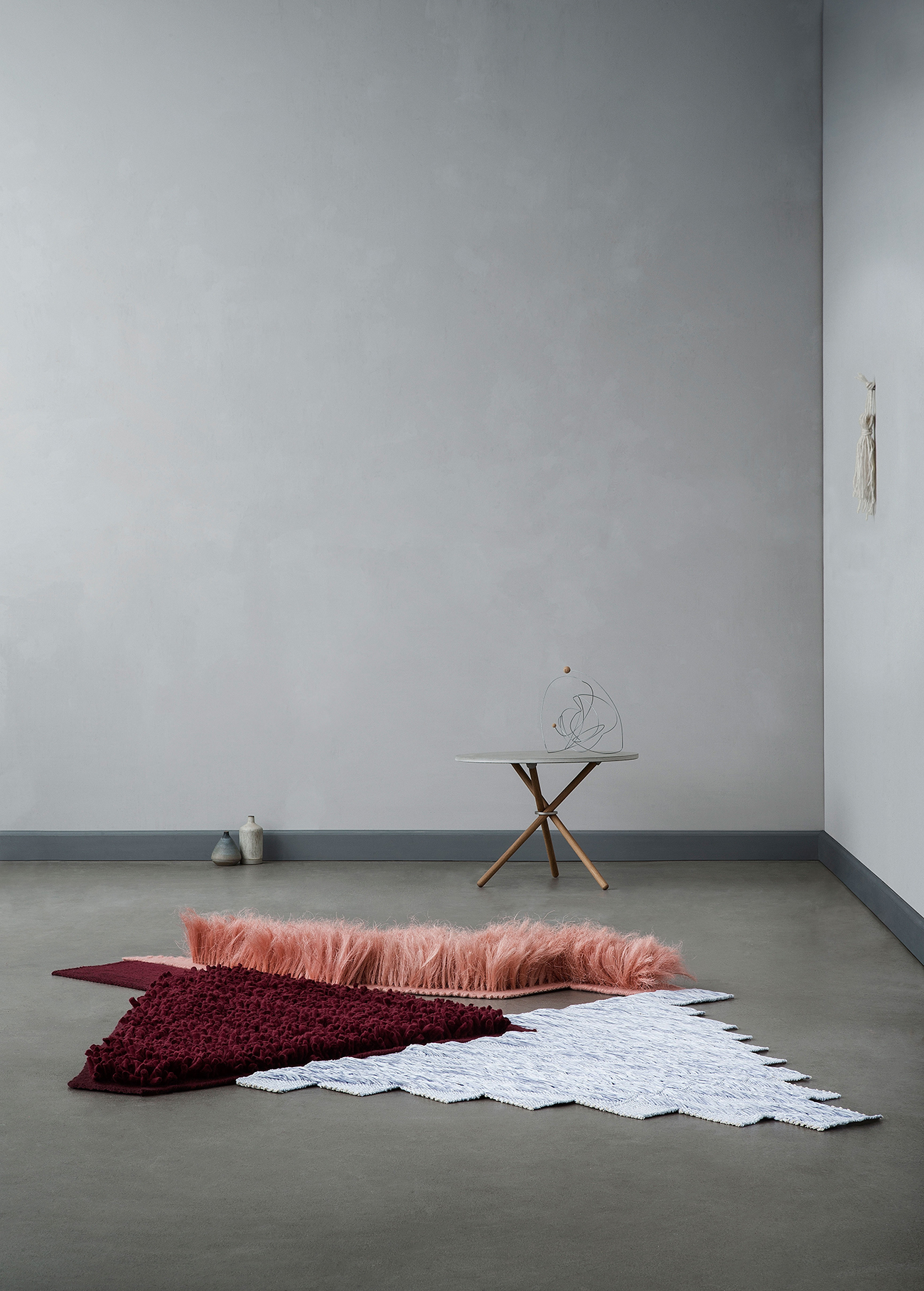 Similar in feel is Danish designer Sofie Genz's Touch carpet collection, which debuted at Copenhagen's Northmodern fair. The rugs were inspired by Ricardo Bofill's Red Wall and the organic textures of the American desert.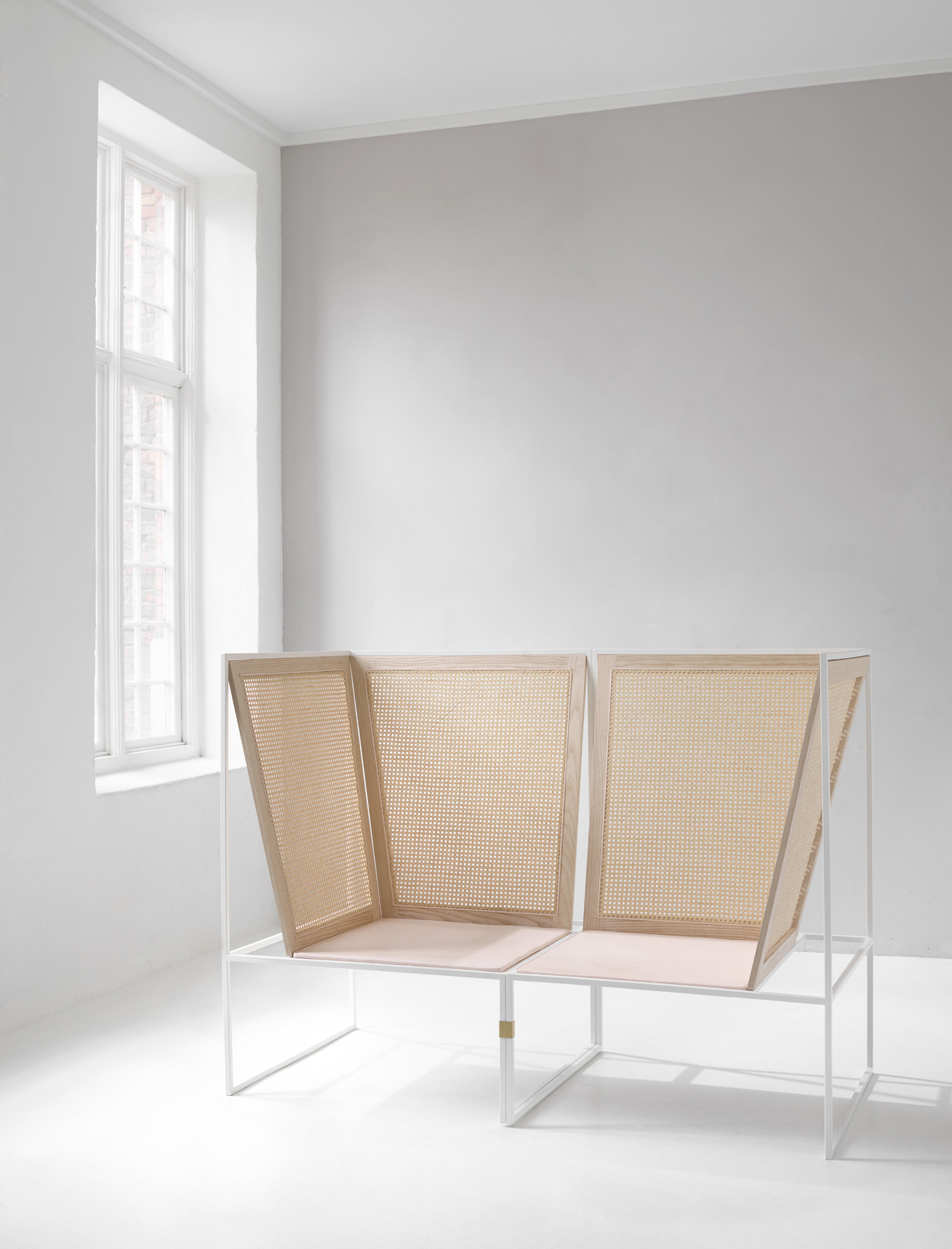 Also at Northmodern was this launch by a new furniture brand called Aggestrup; the leather and wicker loveseat is available in neutral or black.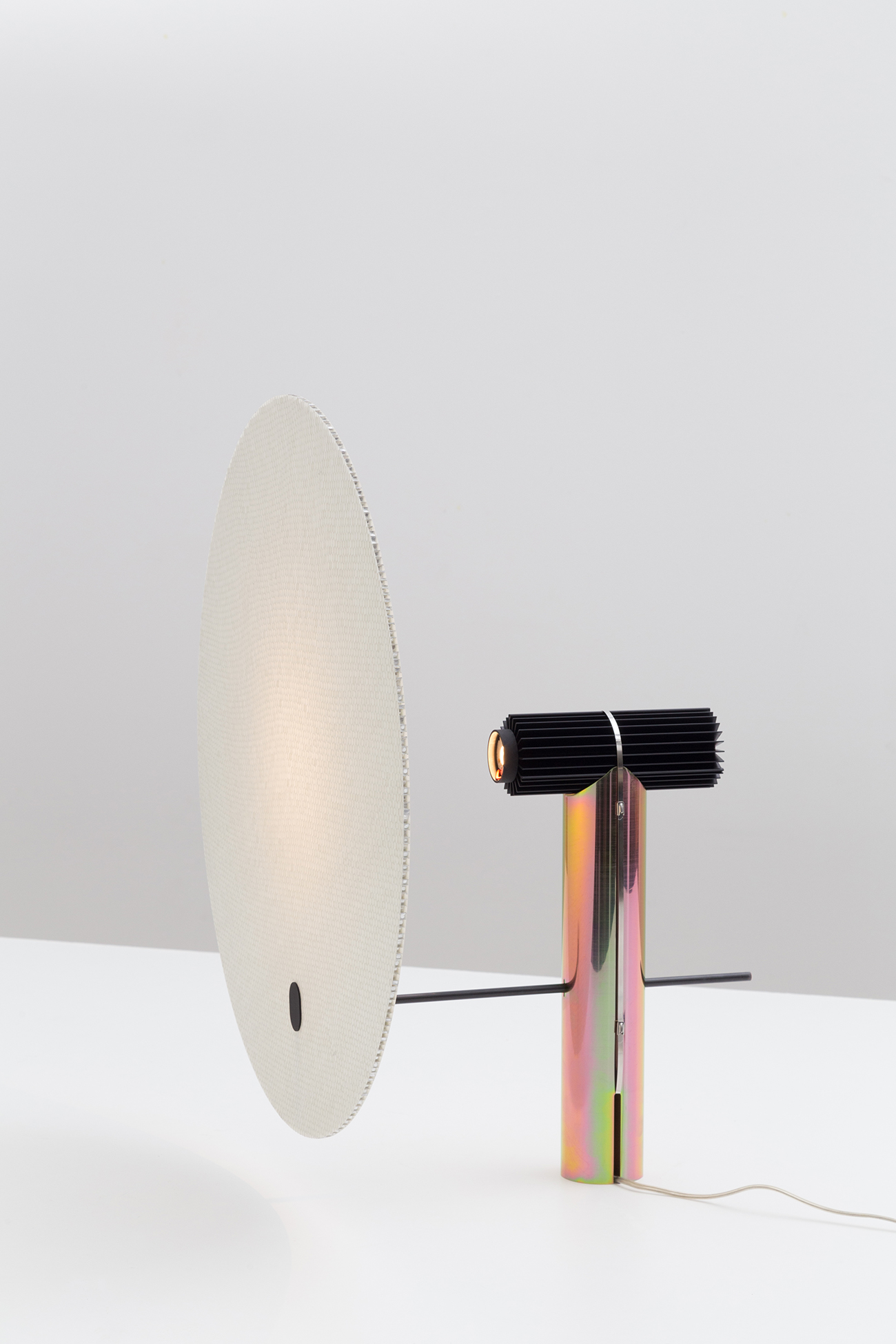 Assembled through readymade parts by Normal Studio for Carpenter's Workshop Gallery, this table lamp acts as a reflector or diffuser, depending on how you look at it.
Links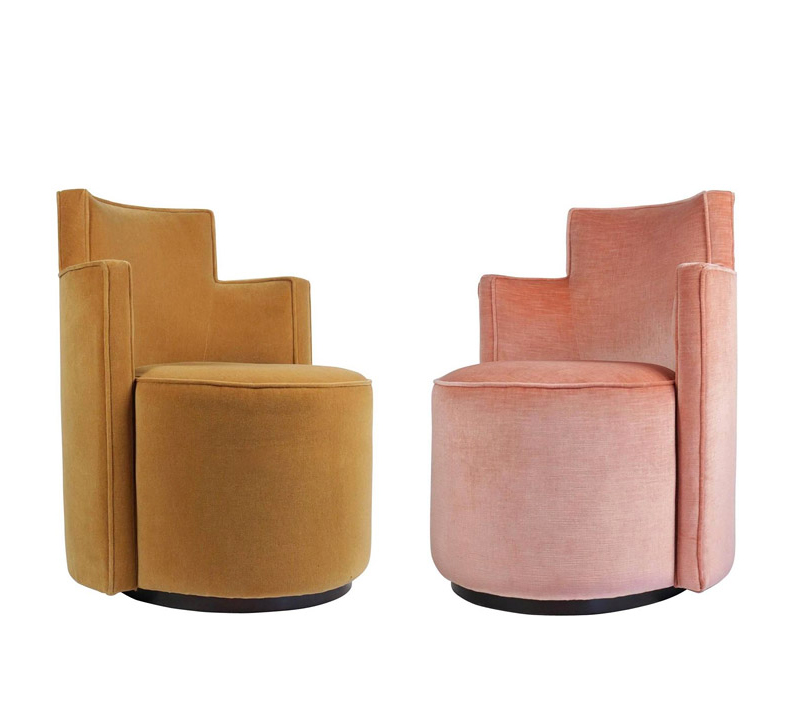 A really lovely interview on 1stdibs with SU fave Rafael de Cardenas last week included some of his picks from the site. We're way into these 1990 Andrée Putnam velvet armchairs; says de Cardenas: "These are so Art Deco, with the stepped-skyline rounded backs, but they also feel incredibly contemporary. Interestingly, they are neither, but that is the magic of Andrée Putnam's timeless contemporaneity."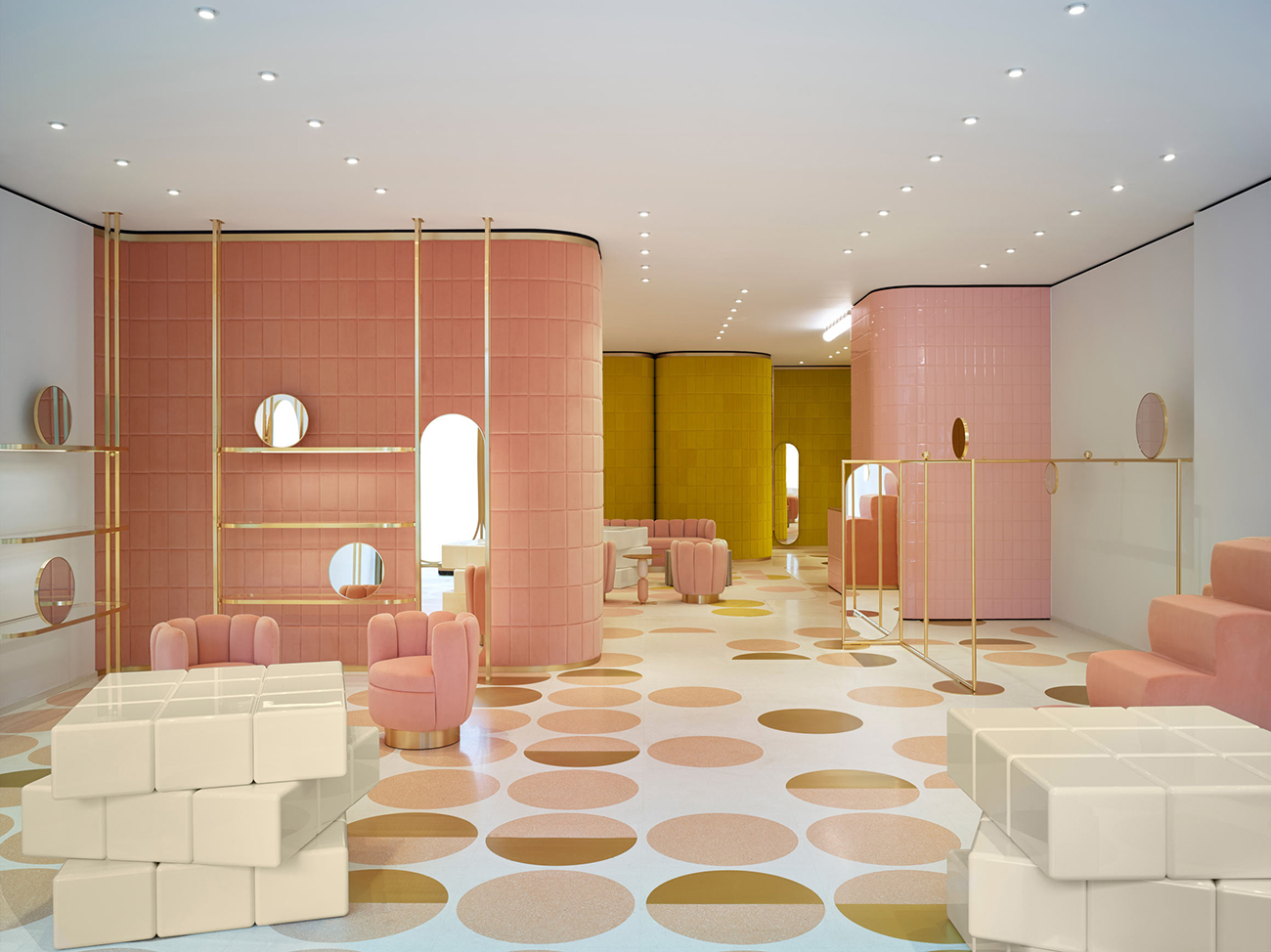 In that light, India Mahdavi seems a spiritual heir to Putnam; shown here is her brand-new interior for London's new REDValentino store, which we found this week on Trendland.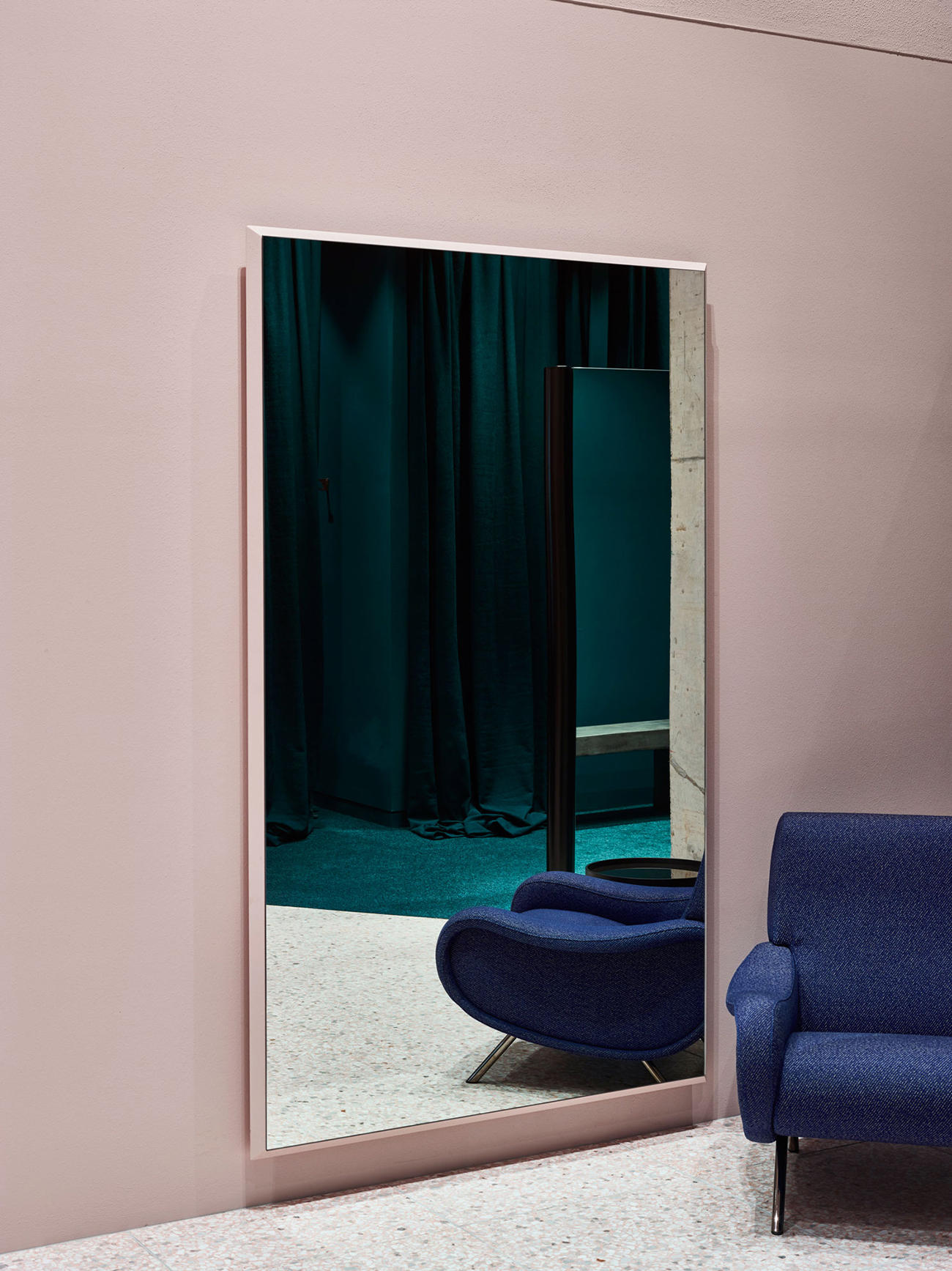 One last shop interior to round out the week — love this pink interior for Australia's Ginger + Smart, designed by Flack Studio and spotted on Yellowtrace.