01.11.17
Why This Melbourne Creative Switched from Sculpture to Styling
A love of materiality and working with objects is what initially drove Natalie Turnbull to sculpture. But it was a break from the art scene that finally set the Melbourne-based stylist and art director on her own path. In 2012, Turnbull stepped away from her burgeoning sculpture practice, and moved to New York to intern with both Confetti System and Fredericks and Mae, learning how to make oversized piñatas and horse-hair tassels. What she most loved about this experience was the realization that these designers had created a career path for themselves that didn't exist before they started — and that she, too, could do the same.
Many of the things Turnbull initially loved about sculpture have carried over to her current work as a stylist. Her creations often make a viewer look twice; things are not always as they appear. To create these vignettes, she's worked with everything from jelly to colored smoke, and is constantly scouring shops for interesting objects that may come in handy for a shoot. Her phone keeps a photographic inventory of these items, just in case a chance to use one pops up.
Hailing from Australia, Turnbull works from a shared studio in Melbourne's Brunswick East and is constantly influenced by those within close proximity, resulting in collaborations with almost everyone she shares the space with. Something she read has been inspiring her recently; she describes the text as something along the lines of "when things are perfect, it is like they are dead." With these words in mind, Turnbull is working hard to ensure her style doesn't become too clean or too sterile. Judging from the work we're showing you today, we don't see any sign of that happening anytime soon.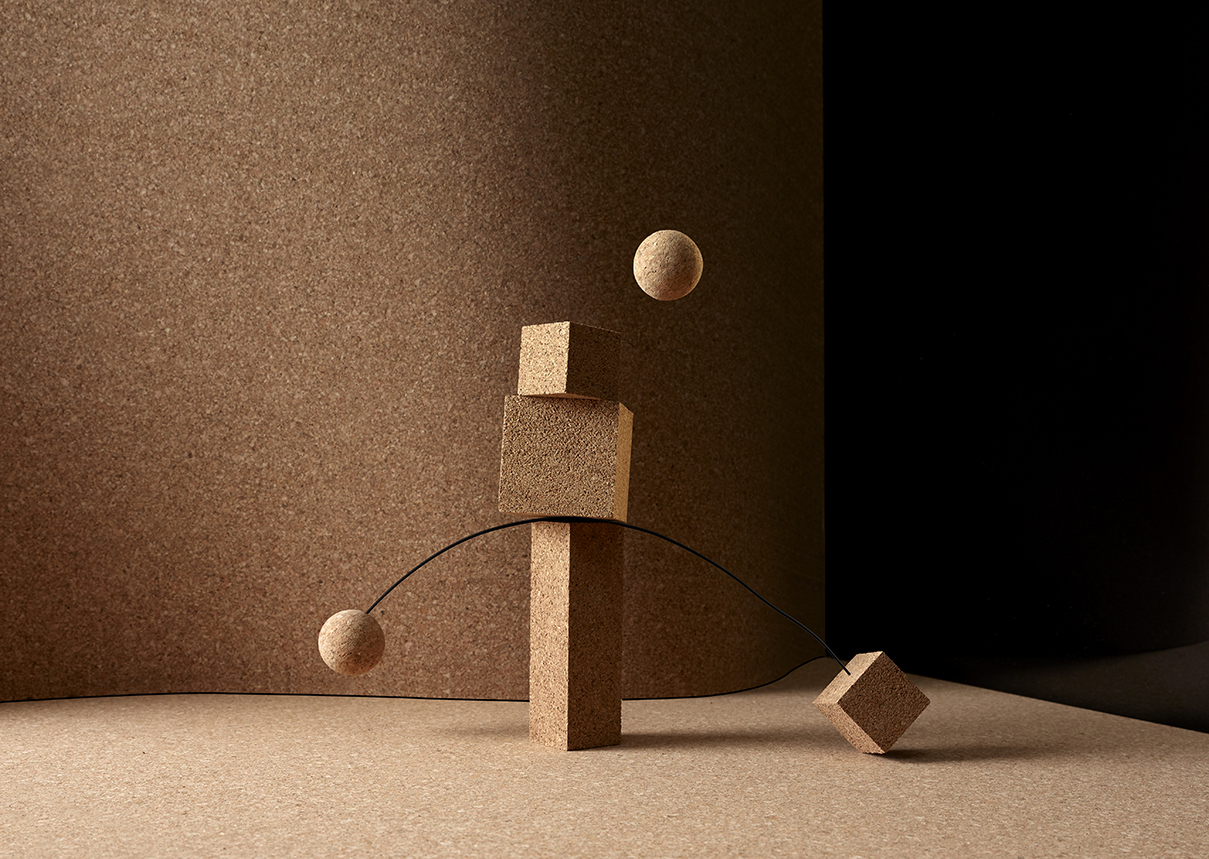 Describe your most recent project and how it was made.
My last project was a personal series inspired by a couple of weeks spent in Japan. While I was there, I found myself trawling through hardware stores, antiques shops and some incredible places finding things that I just had not seen before. I wasn't really looking for anything in particular, just something that sparked my attention. I ended up getting caught in one particular store where I found similar objects and shapes in the same material. For example, there were lots of the same shape in cork or perspex.
With these objects, I started exploring the idea of materiality, which developed into a series titled Material Matter (shown here and at the top of this post). I focused on using these different shapes and objects of the same material in one shot. It was a subtle way for me to show this profound understanding of shape, form, craftsmanship and appreciation for simplicity that is embedded in Japanese culture. That's the starting point anyway; sometimes on shoots things just get inspired and they move in a different direction, but that is all part of the fun.
Describe your next project and how you're currently making it.
My next project is for a bed linen company. We are building a really large set with large colorful shapes to create a different approach to the classic styling of bed linen. I always try and make my shoots have some kind of point of difference or approach the product or object in a different way.
I think because we live in a world surrounded by images, it's so easy to be working with bed linen and go okay, I am going to get a nice fluffy duvet and a bed, a nice lamp for a bedside table, etc. It's what people know and so when they see that, they can see how that product would be applied in their own home. But I prefer to try and challenge that and push people to see things in a different way, maybe a more playful way, that would allow them to have their own unique perspective on something.
When it comes to the production phase, I am super hands on and very involved in every aspect of the process. I have one guy who I work with closely who is a furniture/prop maker. He makes a lot of the props I use and is so amazing, with great attention to detail. Inspiration for the shoot often comes from an instant idea. As soon as I get a project, I like to come up with ideas straight away, note them down and let them develop. I just try to take my concepts away from the really obvious and shift things from the real to the surreal with color, shape, composition and contrast. So essentially the reference is there but I try and make it move beyond that to create something a little different.
Tell us one thing that's been inspiring you lately and why.
I have been feeling really inspired by slogans lately. It sounds strange, but I think our daily lives are laden with slogans and we just accept them or consume them without thought. I've been trying not to be so much of a sponge and question things, wondering why that was chosen and what it's trying to make you think or feel. I guess I'm interested in making work that challenges these slogans and through imagery and styling. Let's see what comes of it ha!
I've been researching them and am fascinated by the idea of not accepting something for what it is, but challenging it and therefore learning more about it or more about yourself and your process.
I'm also trying to not make my work all so clean and mess things up a little bit. If you get too crisp it becomes boring. (Pictured above: a shoot Turnbull did for See Saw Design Studio with Elise Grace)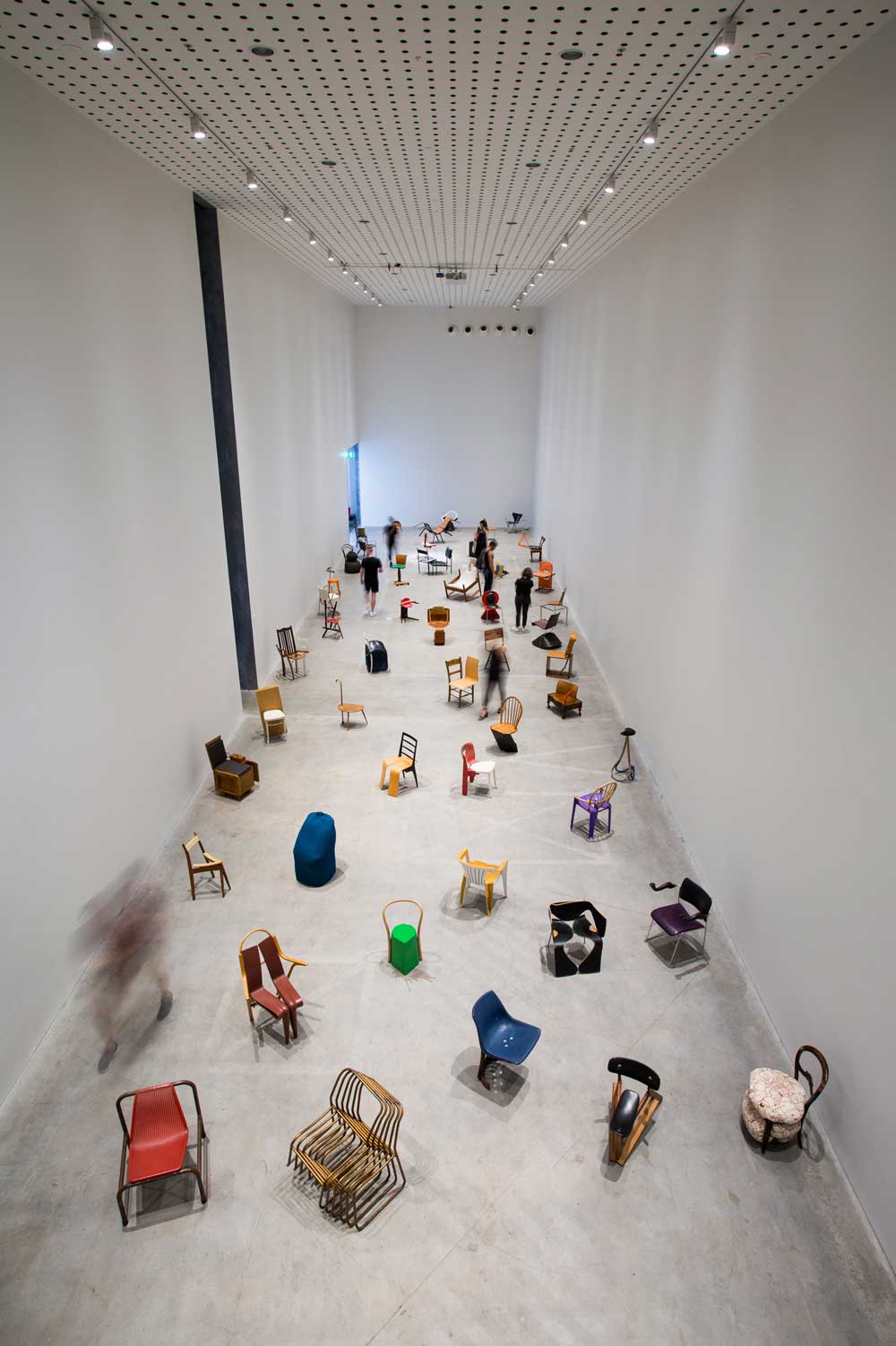 What's your favorite piece of design from the last 10 years and why?
I love the 100 chairs in 100 Days project by Martino Gamper. I love his experimental approach to an everyday object and his process-driven practice. I find that super interesting as working on shoots, you arrive with a bunch of stuff but it's really in the moment when all of the pieces come together to form something special.
I think what I took from that exhibition is to keep at it, everyday. Keep creating new things, keep working with what you have. Anything can be a valuable material.