03.09.17
An Up-And-Coming Dutch Duo On Why They Don't Identify As "Designers"
In 2008, when Daphna Isaacs Burggraaf and Laurens Manders began collaborating, they kept their studios separate. It wasn't until four years later that they officially founded their eponymous company, compounding ideas and names — the latter of which was deemed a challenge until the Internet threw up the solution. "Somebody else actually came up with our studio name," admits Daphna. "We were looking to find out if images of our products had been published, and we found an image of our Tafelstukken lamps with the name 'Daphna Laurens' written above it."
Upon reading this, they realized that it was exactly what they'd been looking for — an anonymous name that symbolized their way of working together; a new ego that has allowed them to playfully carve out a space for themselves as form-flexing experimenters. "We find it important to not artistically compromise between us in any way. If one of us doesn't feel completely confident with the end result, it won't make it into production."
Since then, the Eindhoven-based duo have become regulars in the Dutch design scene; no Dutch Design Week feels complete without sighting one of the sculptural outlines that has become synonymous with their design style. A flick through their portfolio — all poetic lighting pieces and contemporary furniture shapes, graphic stationery clips and exhibition design — makes it easy to identify a piece or object as theirs: elegantly composed, functional, and possessing loads of personality.
Take Everything But the Desktop, their most recent project: Inspired by the malleability and matte quality of furniture veneers, the duo created a range of storage organizers, a hanging lamp, and a bedside chair. But by using the material in ways it hadn't been used before — gluing back-to-back layers together to create a two-tone, double-sided, flexible substrate — the duo created graceful, unforced shapes that twisted familiar archetypes and gave further insight into the material's properties — color, texture, strength and malleability. We recently spoke to the duo about living and working in Eindhoven, their daily inspirations, and why the word 'vormgever' is so important to their practice.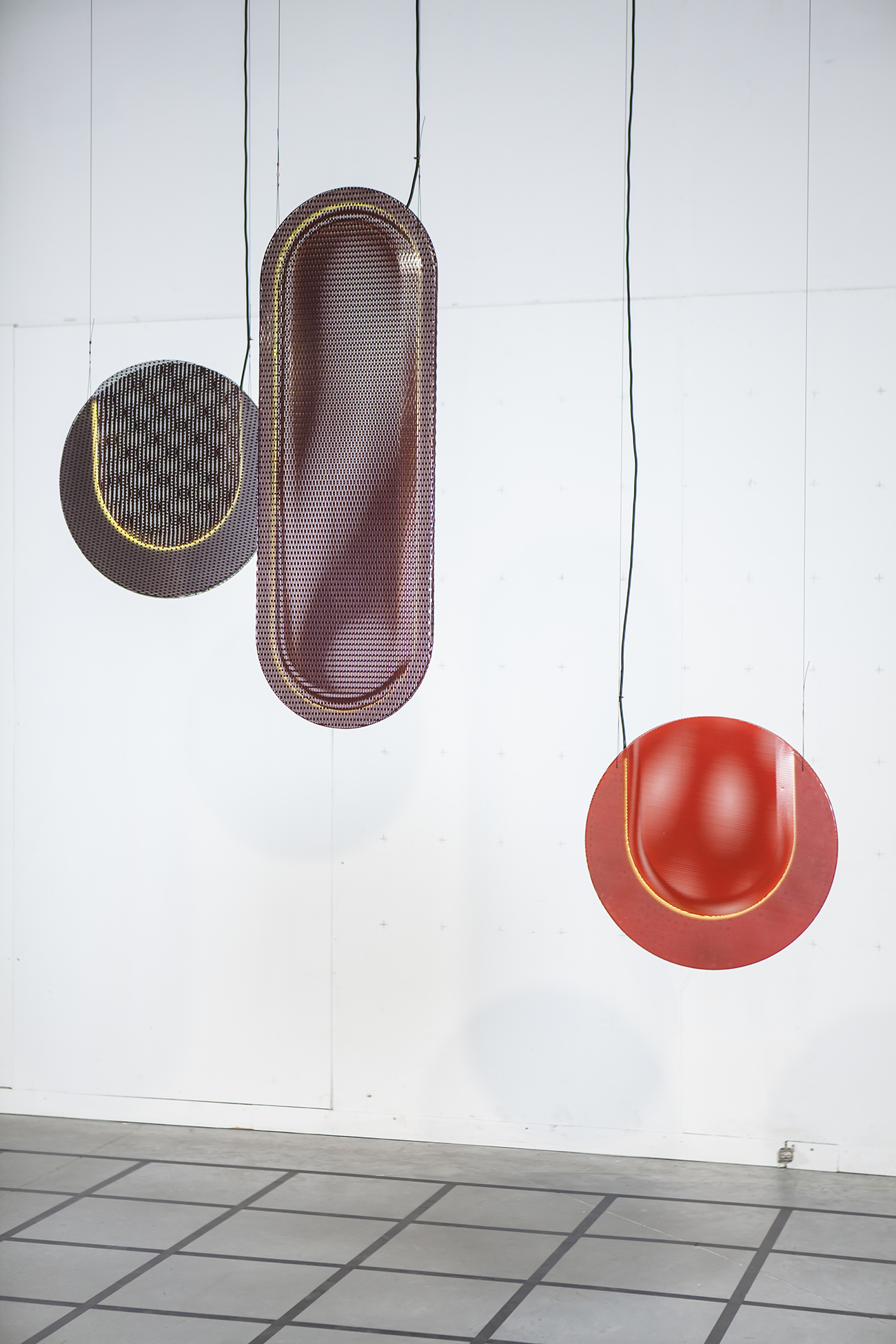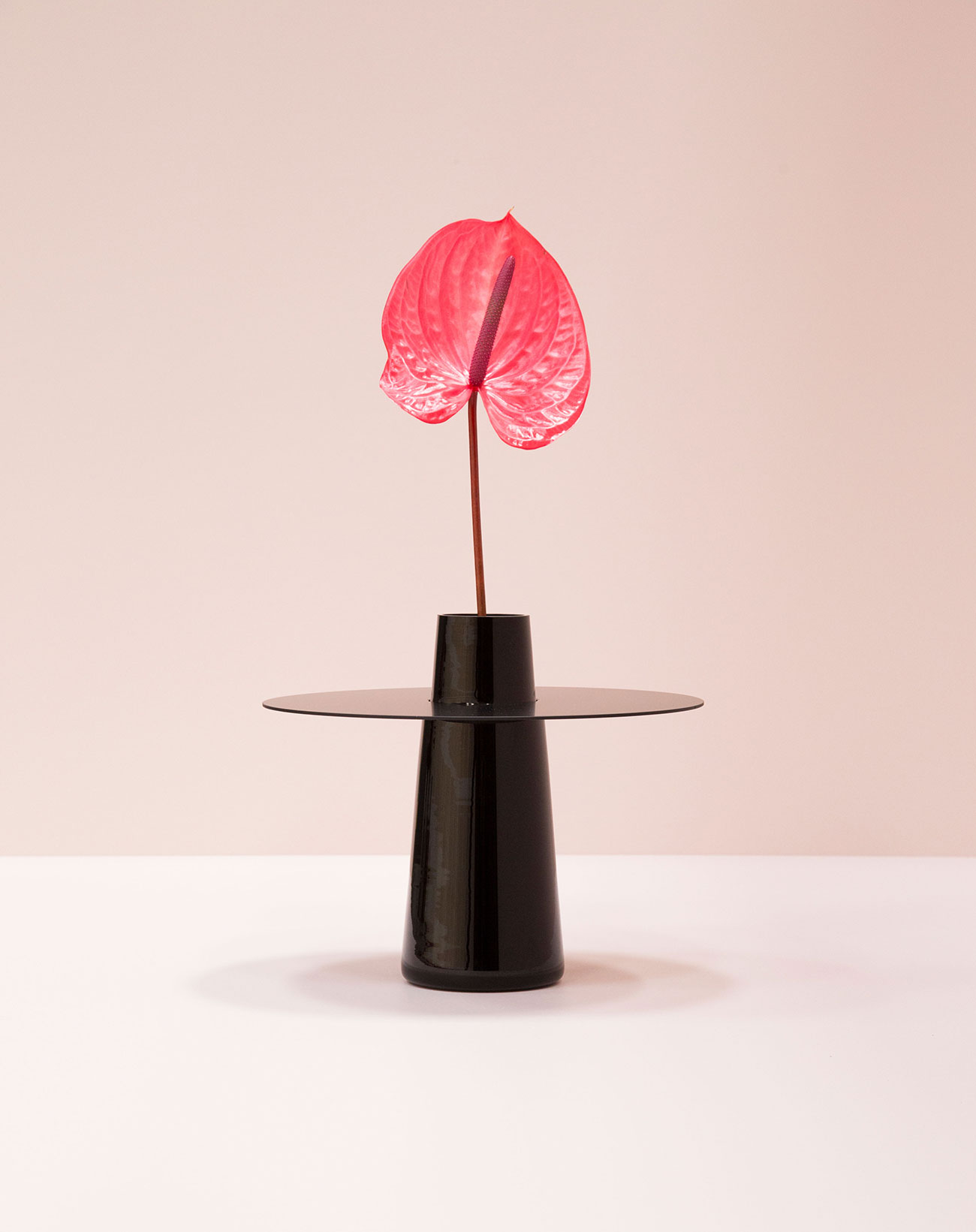 What would you say inspires your aesthetic?
It's quite boring to say, but inspiration can come from anything. With which eye we look at the world around us depends on the assignment we have at that moment. In doing so, an object that is very boring today can be super interesting tomorrow. What does influence our aesthetic is that we need to desire the product for ourselves! So, I guess you can say that a certain level of taste is involved. Most of the time it is an unconscious process, but some clients might have a certain direction or style in mind. We can work with that, but we like to surprise or approach the project from a different angle.
Describe the project are you currently working on. What inspired it and how are you making it?
At the moment all of our projects are for clients — furniture pieces, lighting fixtures, and fair booths or exhibition designs. A project that we can talk about, since it will be a self-initiated one, relates back to an experience Daphna had the year she graduated from Design Academy Eindhoven in 2006. Along with many others, she was invited to southern Italy to visit Lanificio Leo; an old weaving company founded in 1873, run by 84-year-old Giuseppe Leo and his son, Emilio. Emilio Leo, who is artistic director of the local Dinamismi Museali festival, wanted us to take part in the exhibition entitled Super Dutch. It was amusing to see billboards saying 'SUPER DUTCH' in huge letters dotted round this remote town.
Now, 10 years later, I'm (Daphna) driven to collaborate with Lanificio Leo once again. I really would like to work on a textile collection, which can include several products. My mother studied textile design in Colombia and has loads of drawings and patterns that she made by hand; I thought this could be a starting point for a Daphna Laurens textile collection. At the moment this is still a rough plan in my head but sharing it with you will force us to realize it!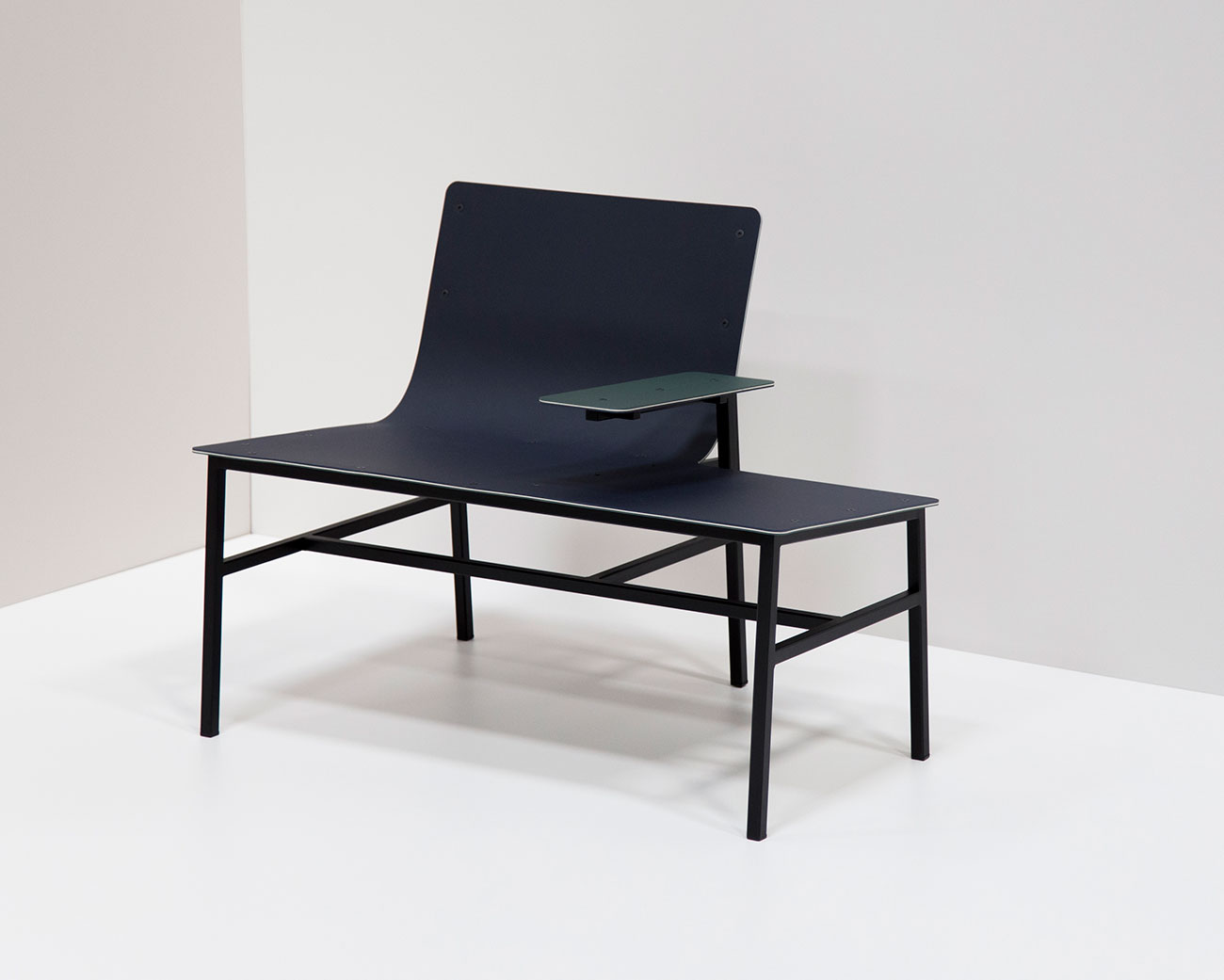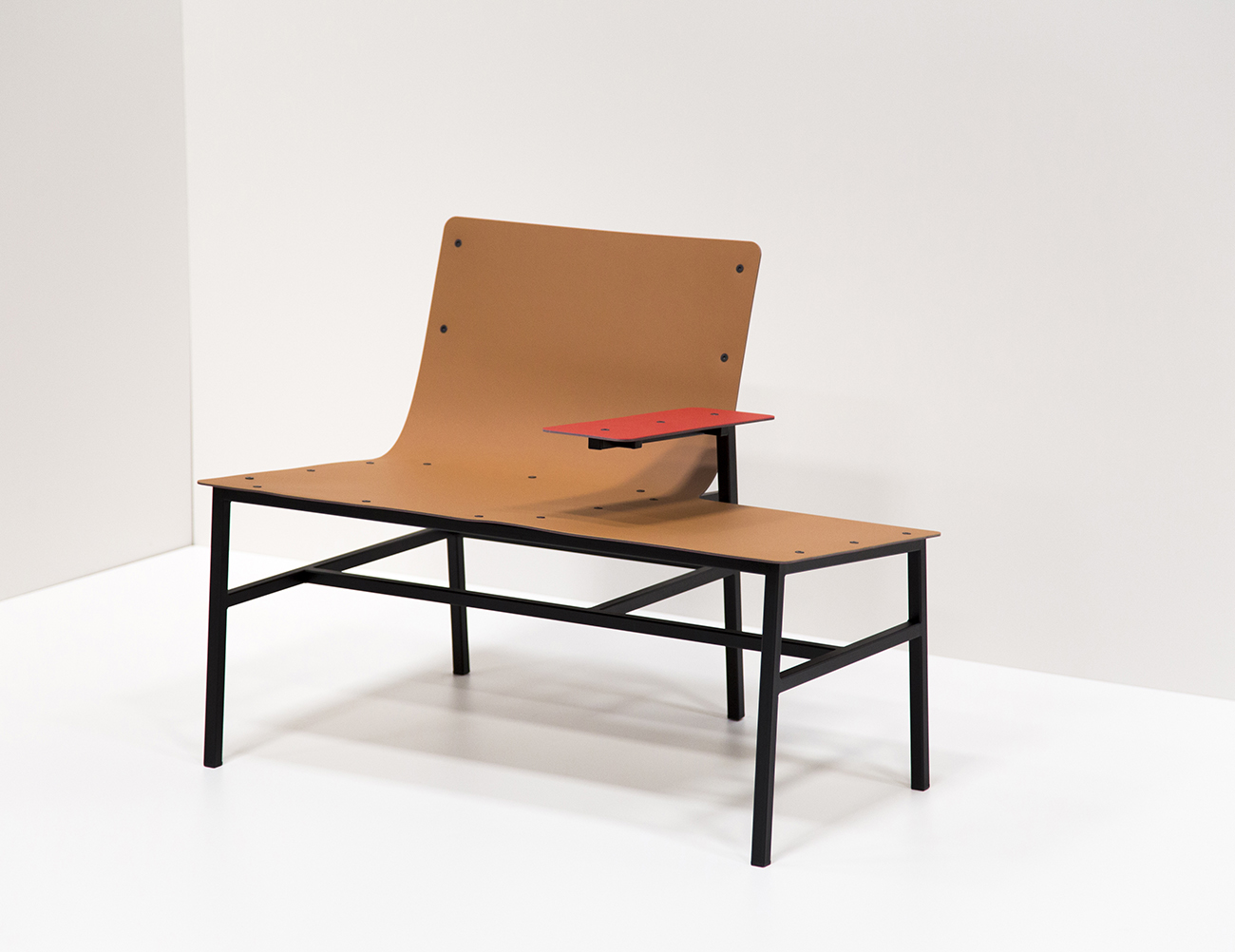 Do you have a favorite material to work with?
No. Every material has got its own qualities and possibilities. Although Everything But the Desktop is a material-driven design project, we rarely start a design process with a material selection. In general the materials used are the most logical or rational choice for the product's purpose and functionality.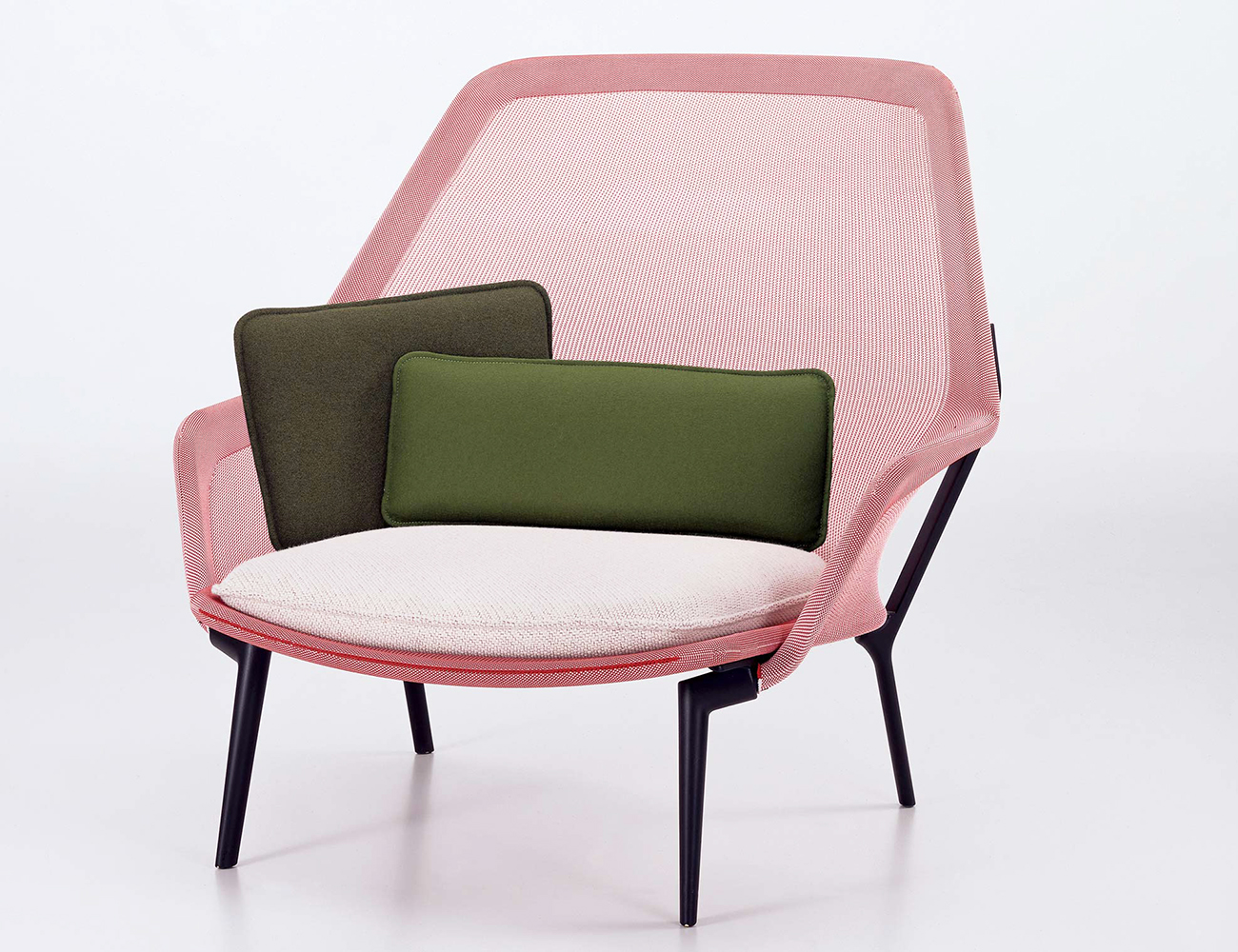 What's your favorite piece of design from the last 10 years and why?
Honestly, this is a really difficult question. A lot pieces we like are actually older than that, but the Slow Chair by Ronan and Erwan Bouroullec (2006) is a nice example of a desirable product. Probably because of the way they managed to merge form/shape and functionality, lightness and comfort, technology and a kind of warmth.
If you had an unlimited budget, what would you make?
The complete exterior and interior of a house! Or a car! Both massive challenges, even if the budget is unlimited.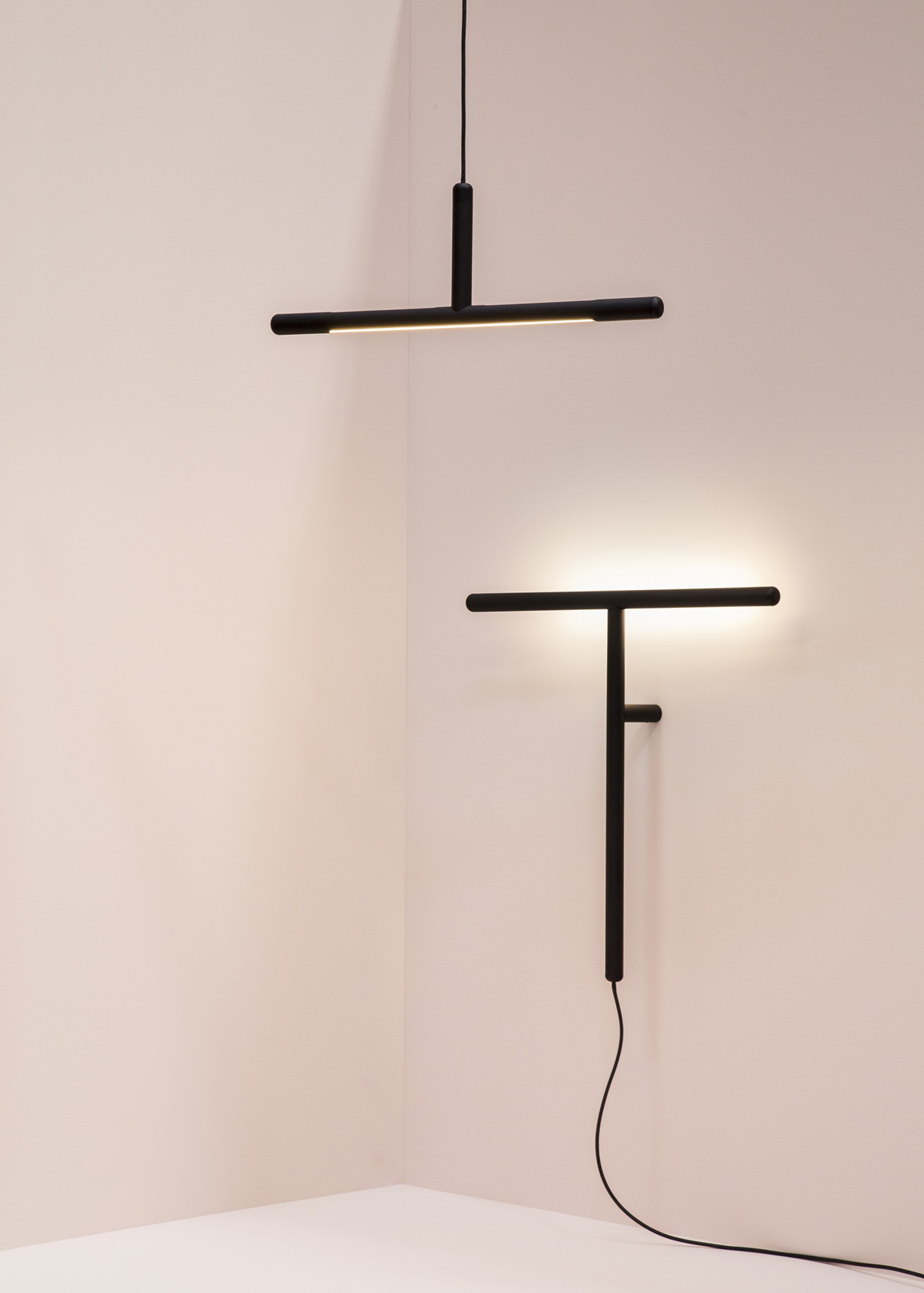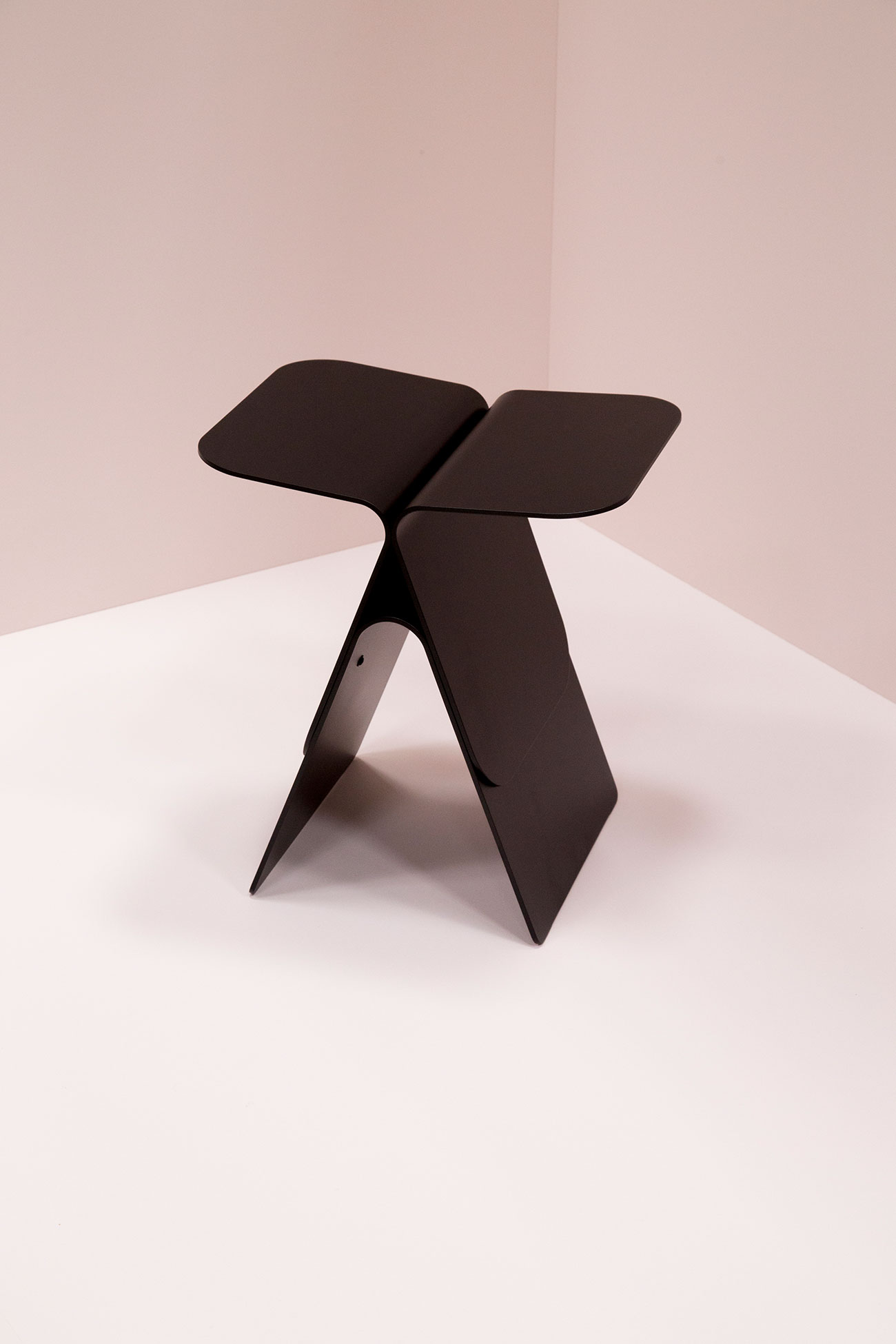 What is it about Eindhoven that's appealing to you as designers?
Eindhoven is a small, and frankly speaking, not the prettiest city in the world, which in our case is a good thing. The last, let's say, 10 years it has been a place where lots of things are in development. To start with, there's the big transition of all of the abandoned Philips factories and office buildings. There are lots of different industrial companies around that are useful to us for the creation of our prototypes. Because of companies like ASML (a manufacturer of chip-making equipment) in the area and the increasing number of expats means more and more bars and restaurants are popping up. But still, it is a city that doesn't distract us too much. It is nice to be in a place where things are happening; where you can feel and be a part of a forward-thinking mentality. All in all, one could say that it's a good place for the so-called creative industries.
We both studied at and graduated from the Design Academy Eindhoven and had the luck of having a couple of projects commissioned after that. These were temporary installations for the Designhuis, back than artistically led by Li Edelkoort. To be able to self produce the work, we started renting a studio space in Eindhoven. Actually we simply have never left, and just seem to like it here.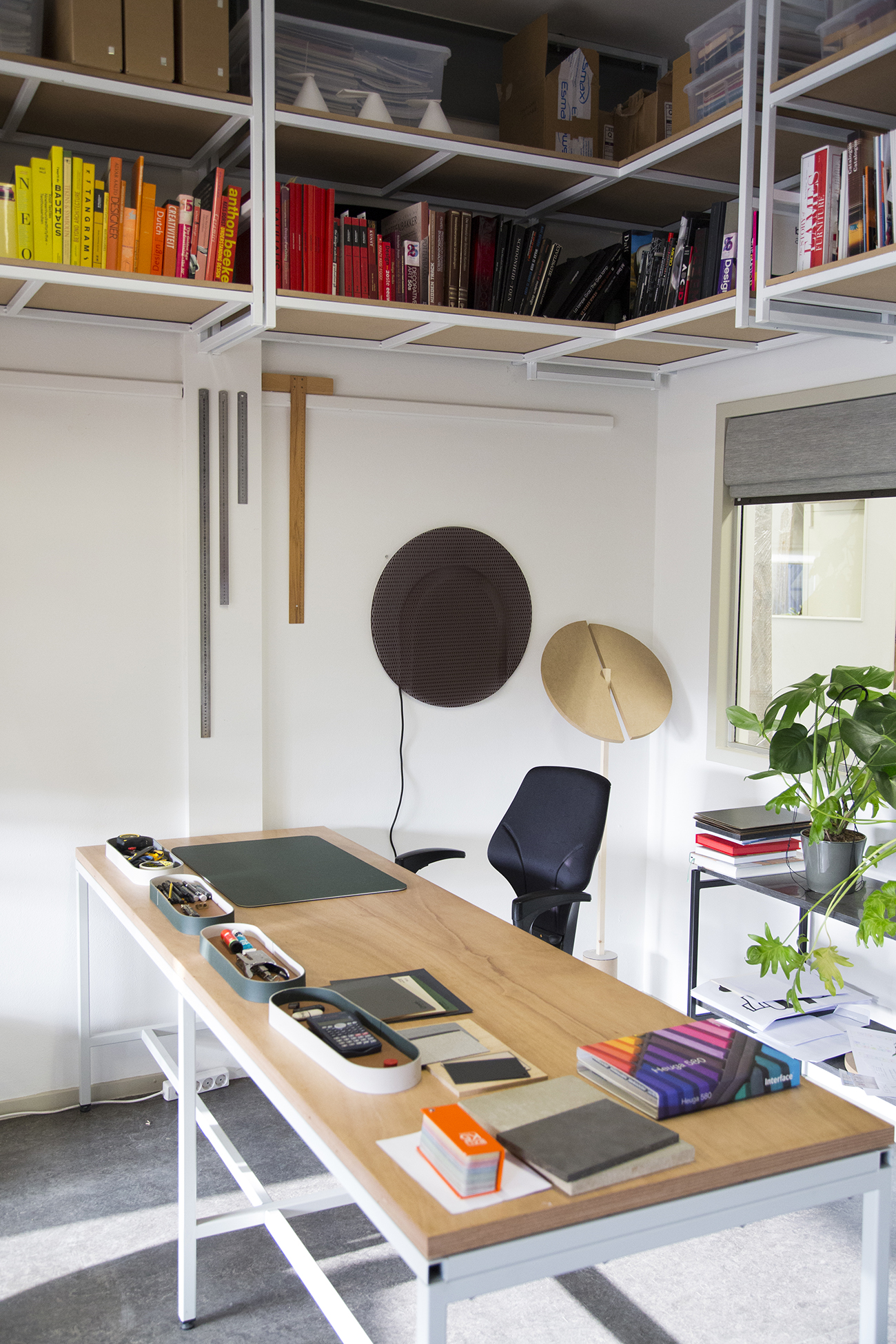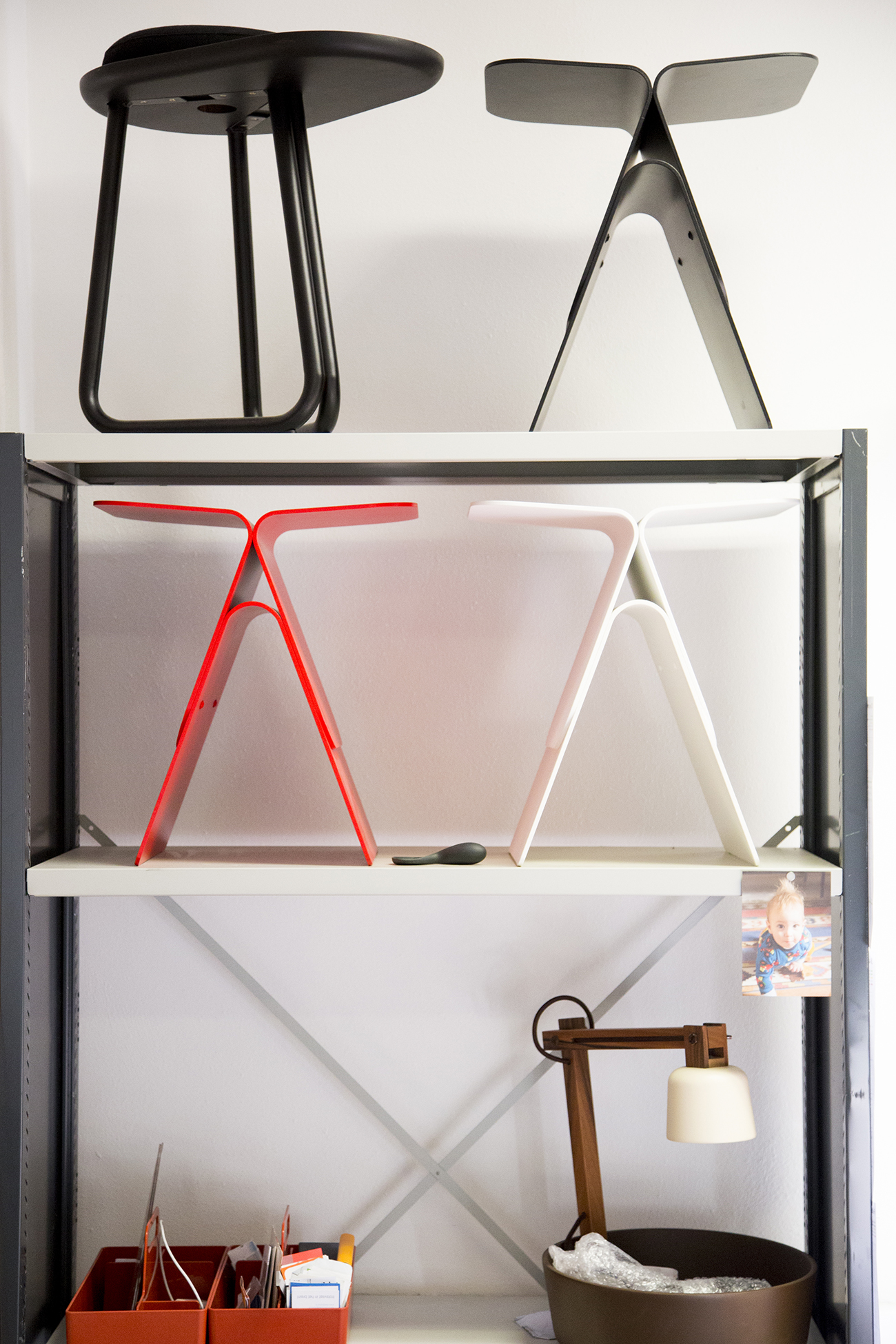 Show us your studio and tell us what you like about it.
We share our space with Os ∆ Oos, Studio Mieke Meijer, Bogaerts label and Studio Maatwerk. Everyone has their own studio office but we share the machine workshop with Os ∆ Oos and Studio Mieke Meijer. It's nice to share the space, there is the advantage of using each other's tools to create products or prototypes but also the know-how is being shared. Since it is a former Philips building, with a ceiling height of approximately 36 feet, the space feels rather big and still offers enough personal space.
You guys prefer to use the Dutch word "vormgever" over "designer" to describe what you do. Can you explain a bit more about it's meaning and why do you resonate with it?
The Dutch word 'vormgever' just describes best what we do. It is a person that gives shape or form to something, since we are not inventors nor do we come up with new materials. We notice that people often expect or think that designers should come up with new things… It simply represents or explains our way of working best.