04.14.17
This Dutch-Based Studio Was the Best Thing We Saw at Salone Satellite
Joel and Kate Booy, the Australian husband-and-wife duo behind the Dutch-based studio Truly Truly, have been on our radar ever since their inaugural show at 2014's Dutch Design Week, which had us clambering over their mega-tufted wool rugs and fascinated by the flexibility and tactility of their LED lights.
Fast-forward to last year's Dutch Invertuals exhibition, where visitors might remember feeling a sense of wonder at the architectural volumes of the studio's impressive set design: monumental columns that paid ode to meaningful landmarks from past civilizations. Part looking forward, part looking back, the oversized curios were covered in an abstract pattern that nodded to the ever-increasing digital fabric surrounding us. Also on show were the duo's patinated Abide Vessels, which are at once familiar and strange. "They're created for an ambiguous, imagined ceremony… they intend to intrigue, urging the beholder to wonder and imagine about their story and purpose," notes Joel, indicating that the glossy handles, although at first unclear, provide clues on how to use the objects.
No wonder then that the studio finds a comfortable niche oscillating between product design and experience, creating artful and engaging moments for the viewer that fall between familiarity and curiosity. Their latest work, presented at last week's Salone Satellite, features projects that combine technical ingenuity with new aesthetics — their morphing Touch glass lights are cast using a dynamic mold that allows for more expressive surface qualities, while the Wove chair plays on the graphic interplay of two differently colored bent-wire frames. And of course we were instantly magnetized by the Daze table – folded, aluminum volumes with subtle corner slits, which allow flashes of hazy, powder-coated color to burst through.
Hot on the heels of their Satellite presentation, we spoke in detail to the Rotterdam-based duo about the city's creative allure, their design inspirations, and about the processes behind their latest and best work.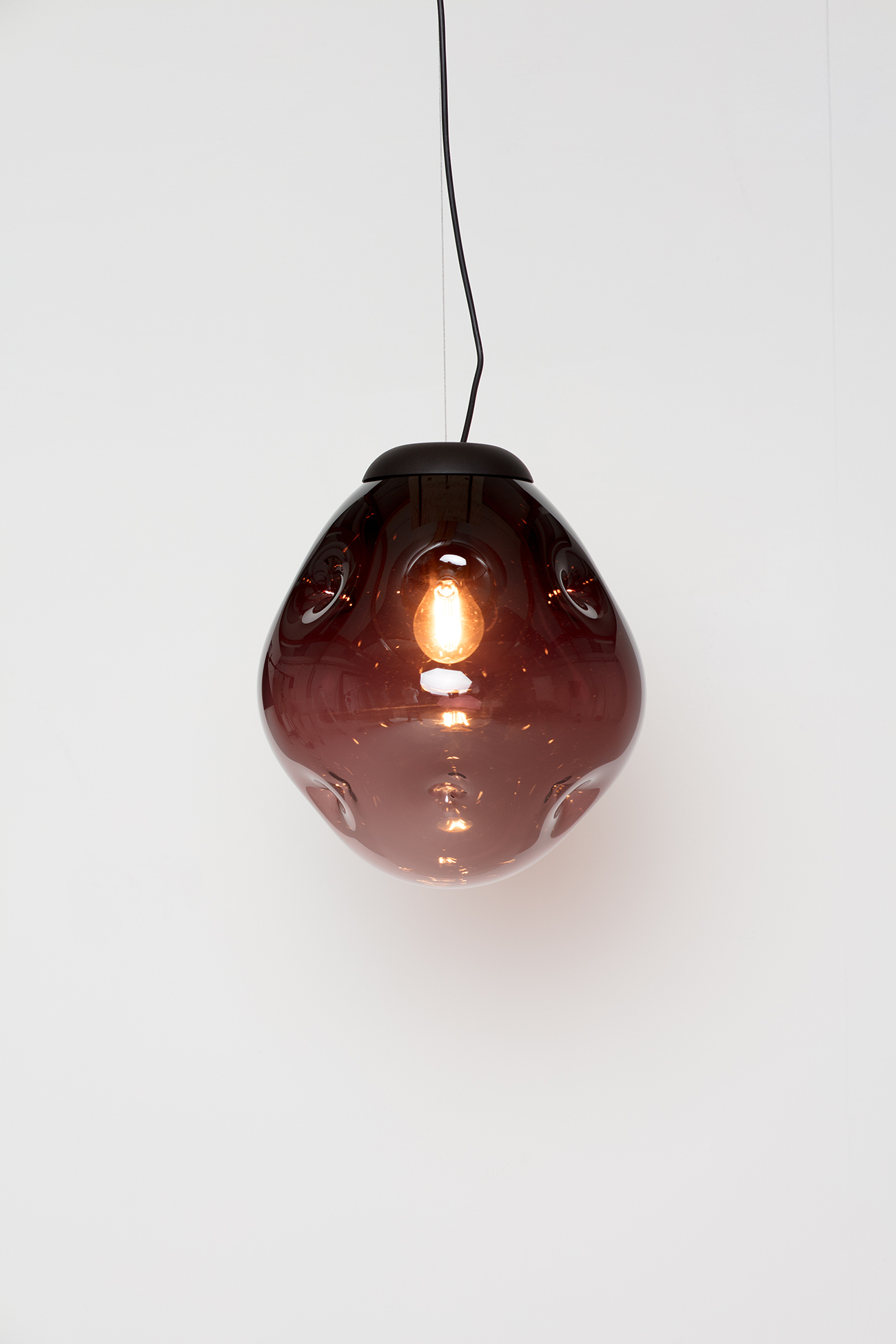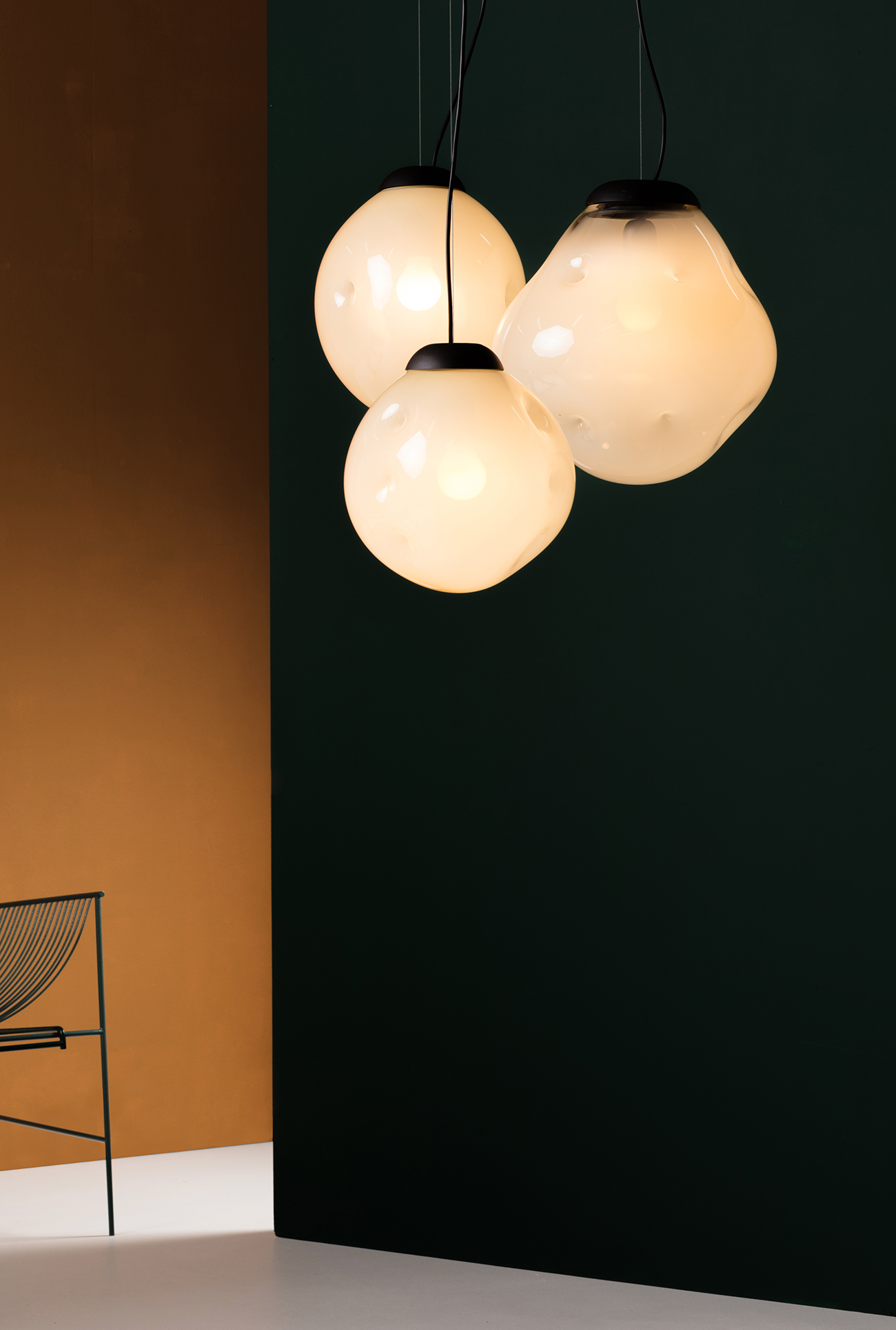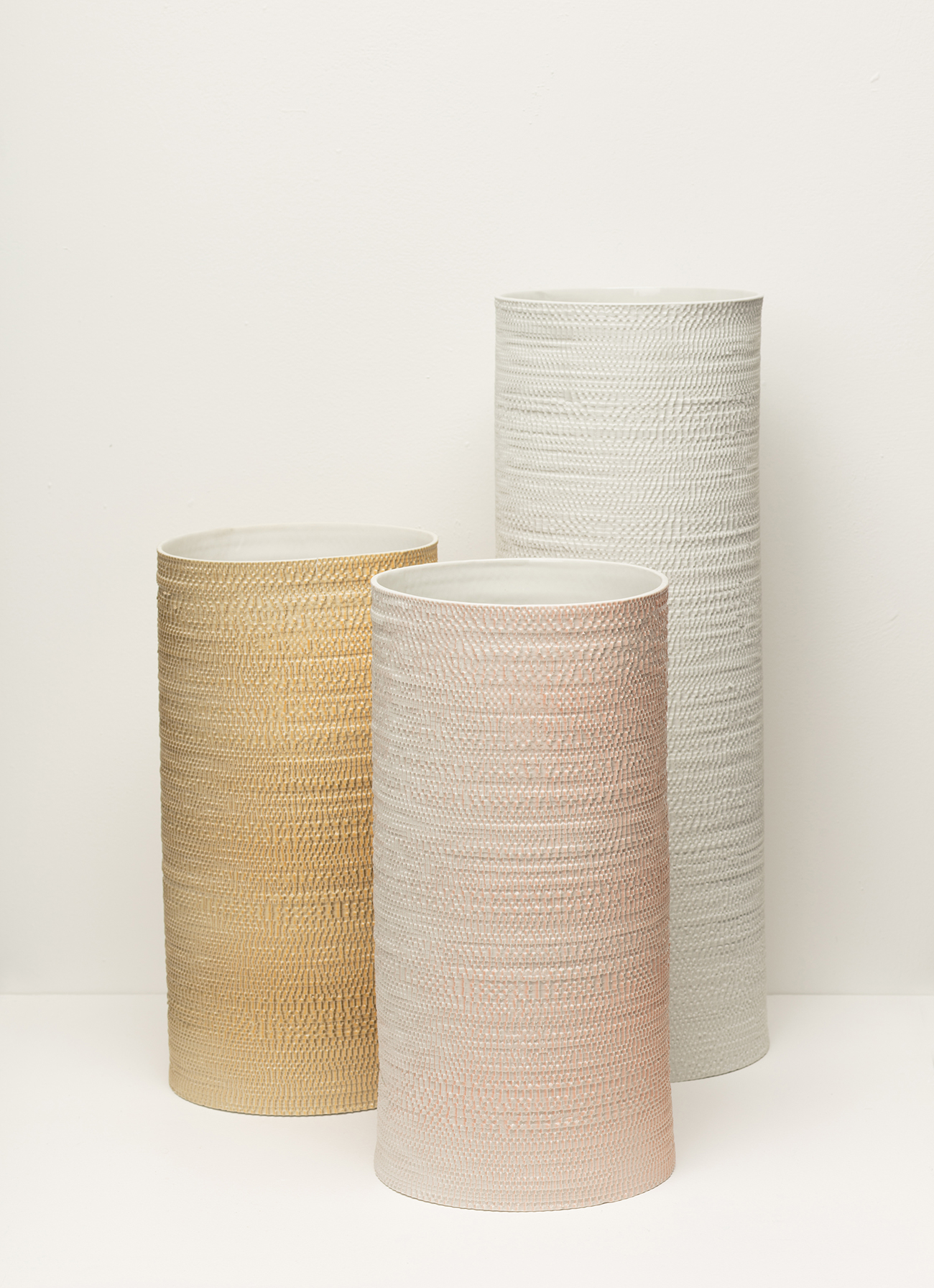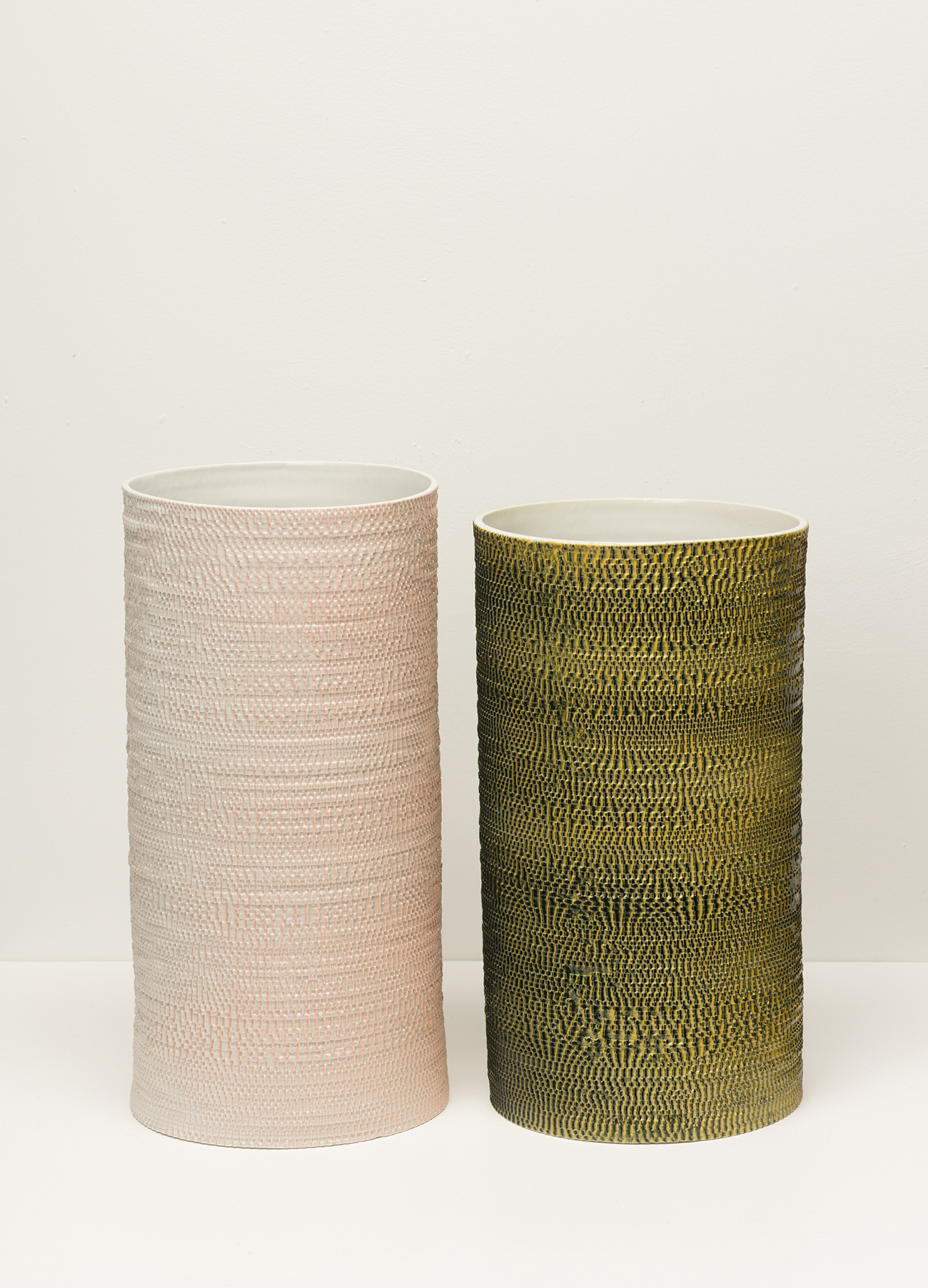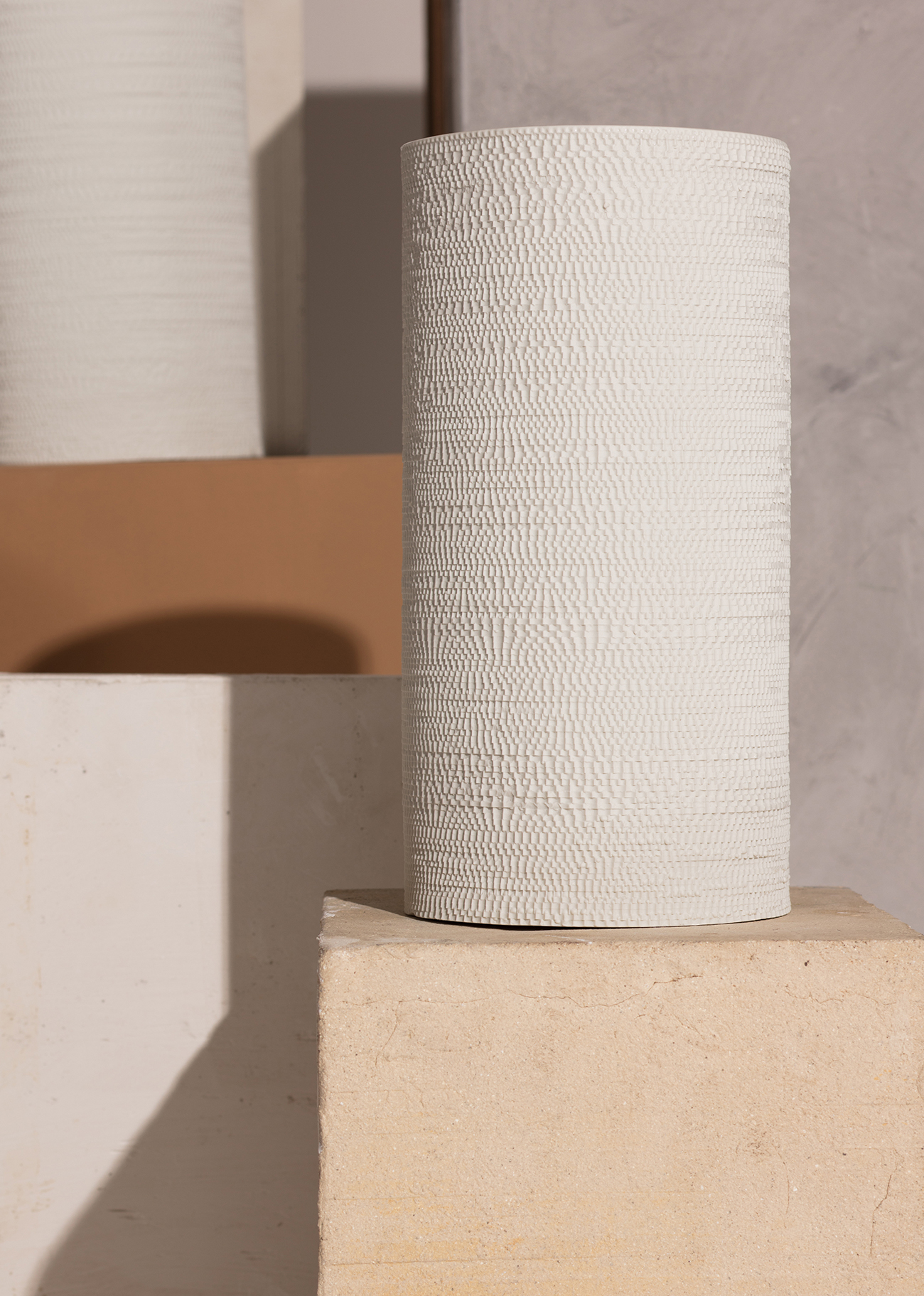 Your Satellite presentation was one of the best we saw. Can you tell us about your new projects — what inspired them and how they were made?
We've just launched a number of projects at Milan Design Week, including a glass light called Touch, and a series of textured ceramic vases called Bole. We started both projects with a period of extensive material research — ceramics with Cor Unum and glass with the National Glass Museum in Leerdam. For the glass light, the natural beauty of the blown glass bubble — its tension, gravity and expansion — inspired us to experiment with various approaches to making molds. We built a dynamic mold that becomes a suggestive architecture, which allows us to influence rather than override the glass with a gentle touch. It's a unique production process that emphasizes the expressive beauty of glass' natural blown form, while also allowing us to direct the shape. Using the mold, we produced a number of semi-geometric forms from which we created the resulting collection of 4 hanging glass lights that can be hung individually or in a cluster. We tested and experimented with color to find nuanced shades that create a warm, evocative atmosphere.
For the Bole vase, porcelain's ability to hold very fine detail led us to research extensively into various surface techniques. We created a texture with a natural quality that reminded us of a particular type of rough eucalyptus bark. The texture has a very refined, oscillating pattern that, when made in porcelain, has an alluring tactility about it. We experimented with how the glaze could be applied to this and found a way to glaze it in two colors that creates depth and complexity, reminiscent of the workings of color in textiles. Visually, the color takes on a life of its own, changing in the light, appearing more defined when seen up close, and blending when seen from far away.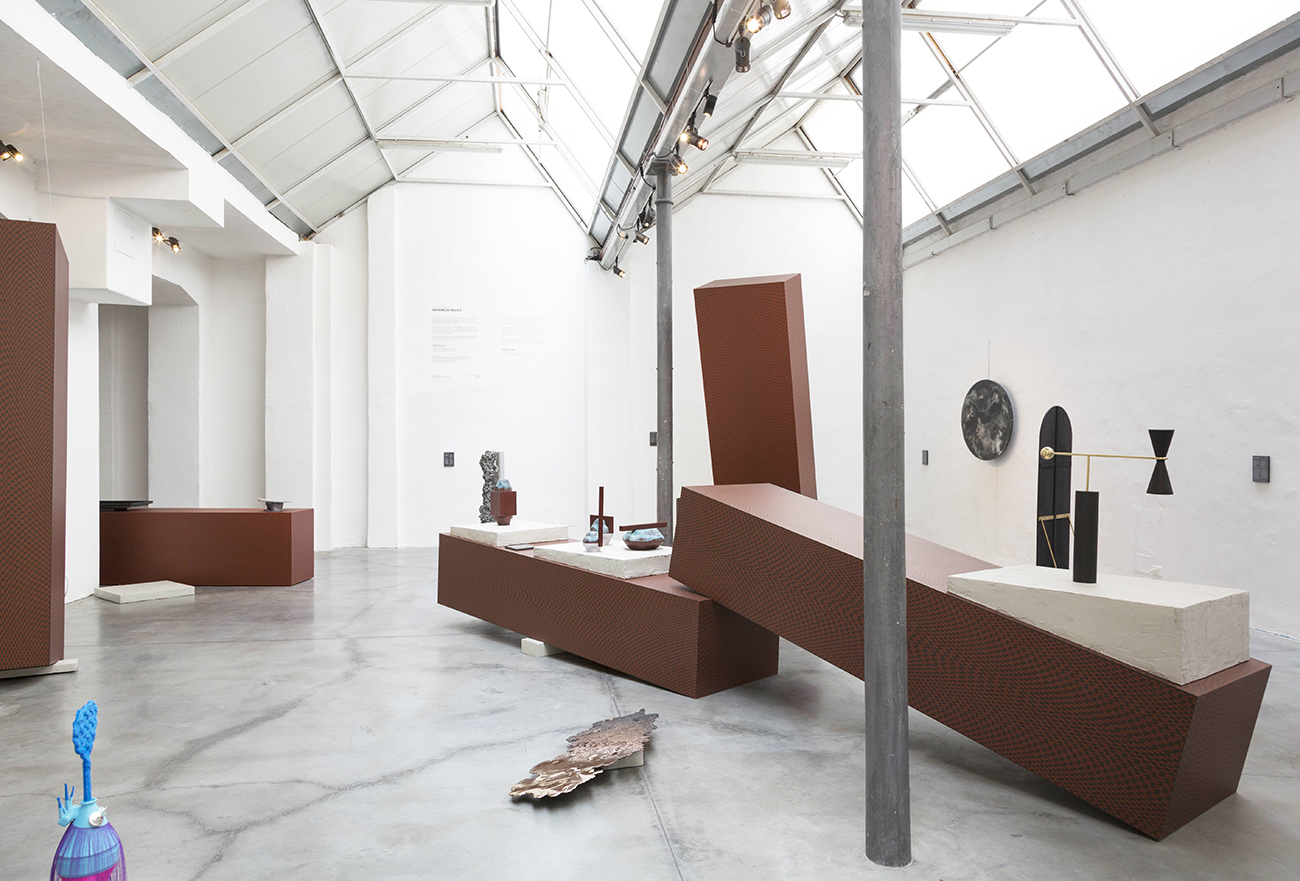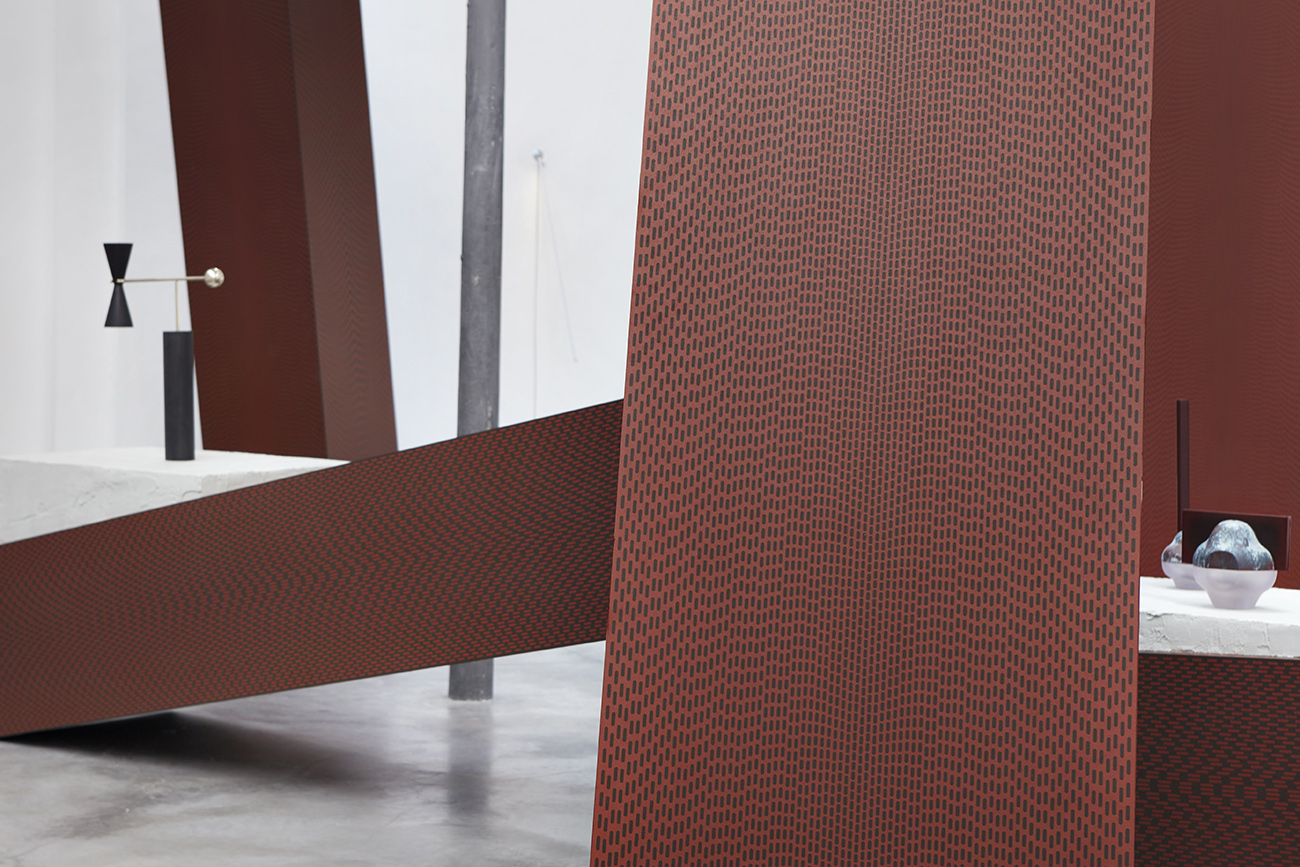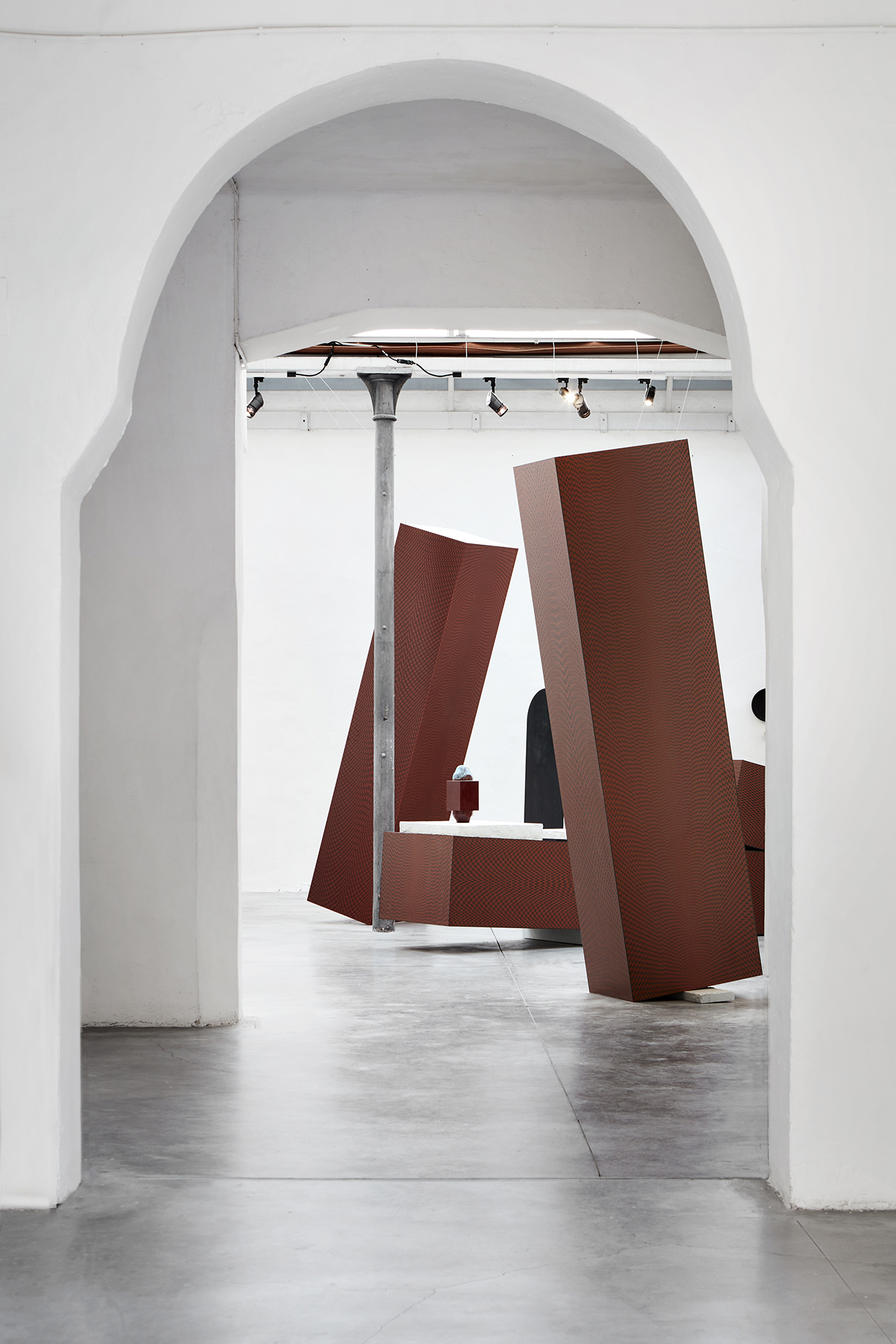 Your work spans furniture, lighting, graphic design, set design and textiles. Is there a discipline or material in which you feel most comfortable working?
The short answer is no. We are stimulated by the creative process, and that's something inherent in every discipline. We like to be surprised by objects, art, nature; we like being moved. So we seek that kind of moment in our work. At the start of our process, the focus is rarely on what the object will "look like." First, we research visually and materially. At a much later stage we decide what to make and how it will look. For example, with the Touch lights, we spent a few months exploring the possibilities and potential of glass molds. With these kinds of projects, we like to really research by making something and experimenting with the material. It's not about looking at what's going on in the design world — it's really about diving into the special quality of a technique or material. You've got to tweak your brain to realize: Is this something unique and special that I'm seeing, could it be understood as beautiful?
Also, in our research for the Bole Vase, we realized we liked to deal with color in a textile-like way, to create the same richness and depth that you find in a weave. So we don't really have a preference; something from our textile work can equally pop up in a ceramics project.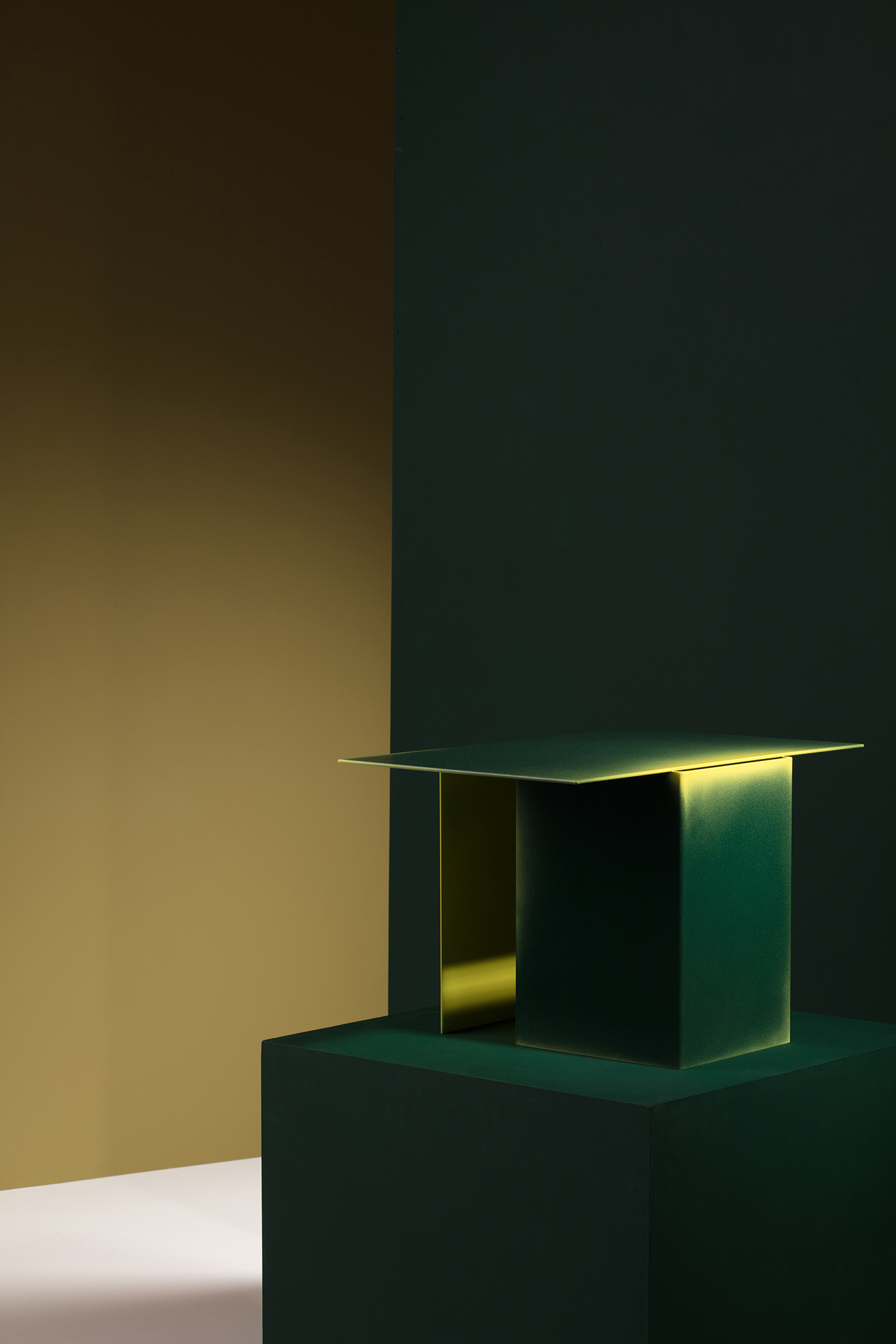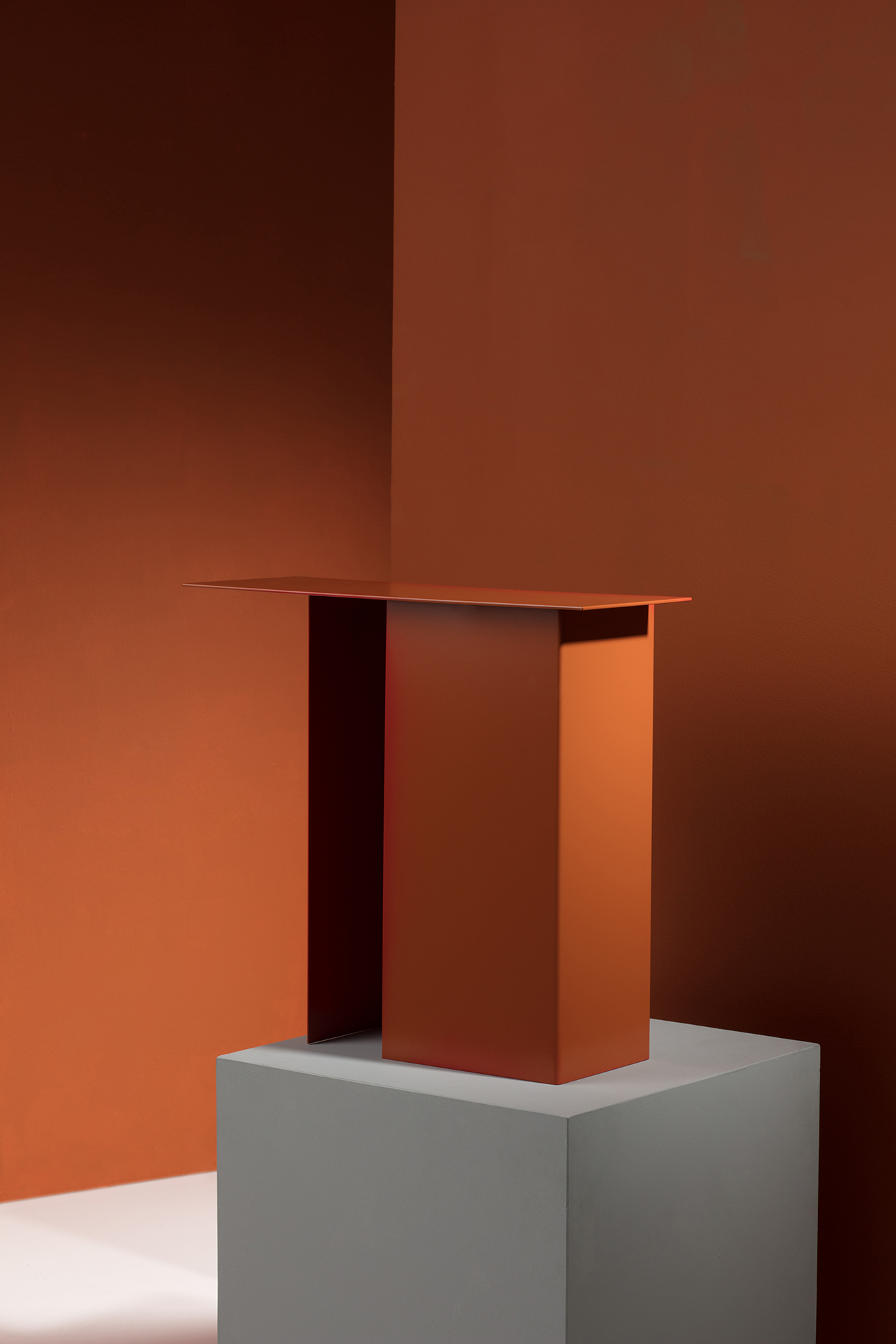 Your studio name: Where does it originate?
Before we worked for other design studios, so this was our opportunity to be true to our own vision in design. For us, it was important to choose a name rather than our "own" name. We wanted our studio to be something inclusive, so we went for a name that other people could join and feel a part of. Truly Truly also acts like a manifesto: a reminder to make things properly, honestly and artfully.
If you could pick three words to describe your work, what would they be and why?
Sensual, experiential and functional. How a design is experienced is a big part of our work; it guides us in making most of the decisions in the design process. But it's also very much about the relation between the sensuality of an object and it's functionality. If an object of design answers all these three things at this moment, then that makes us happy.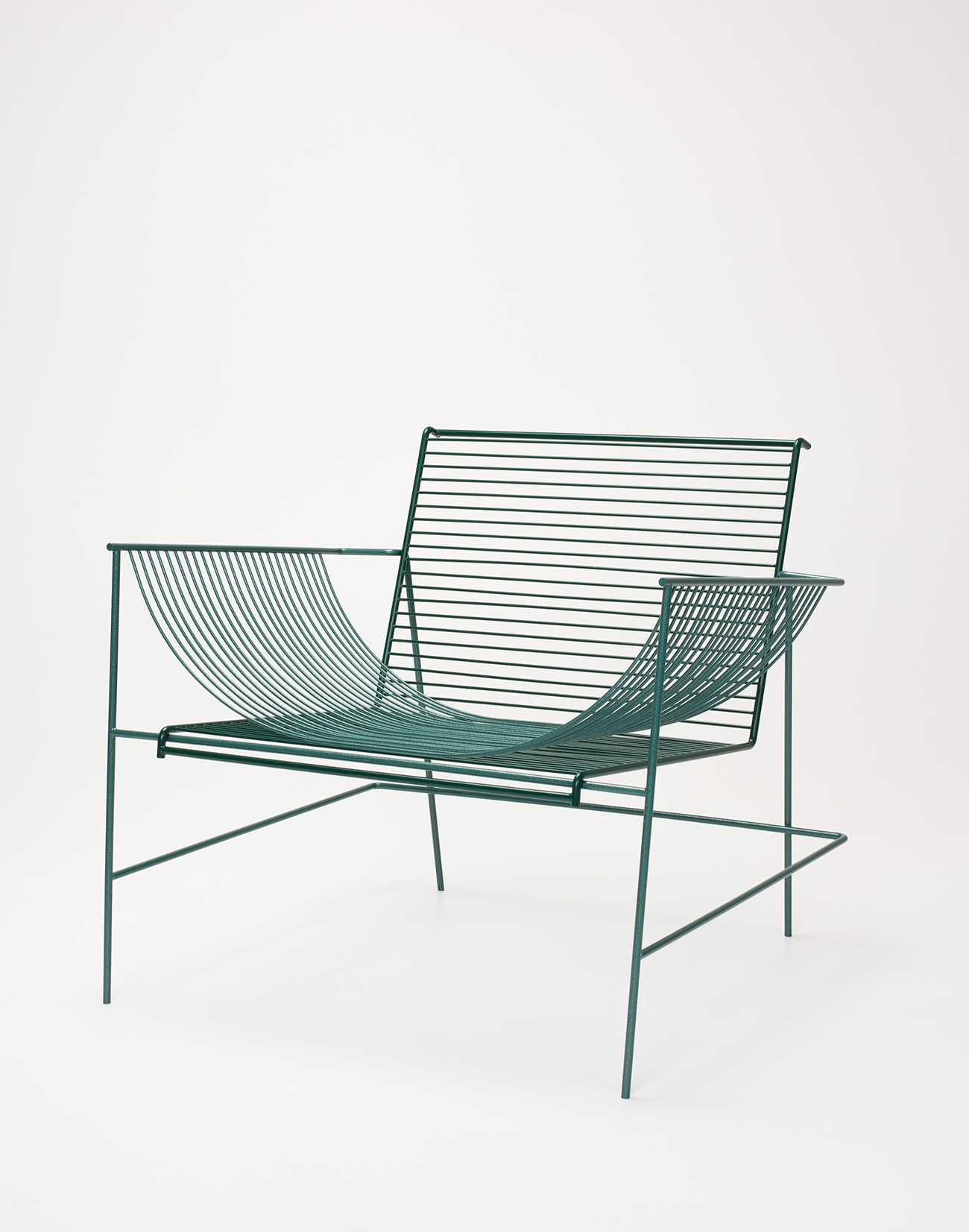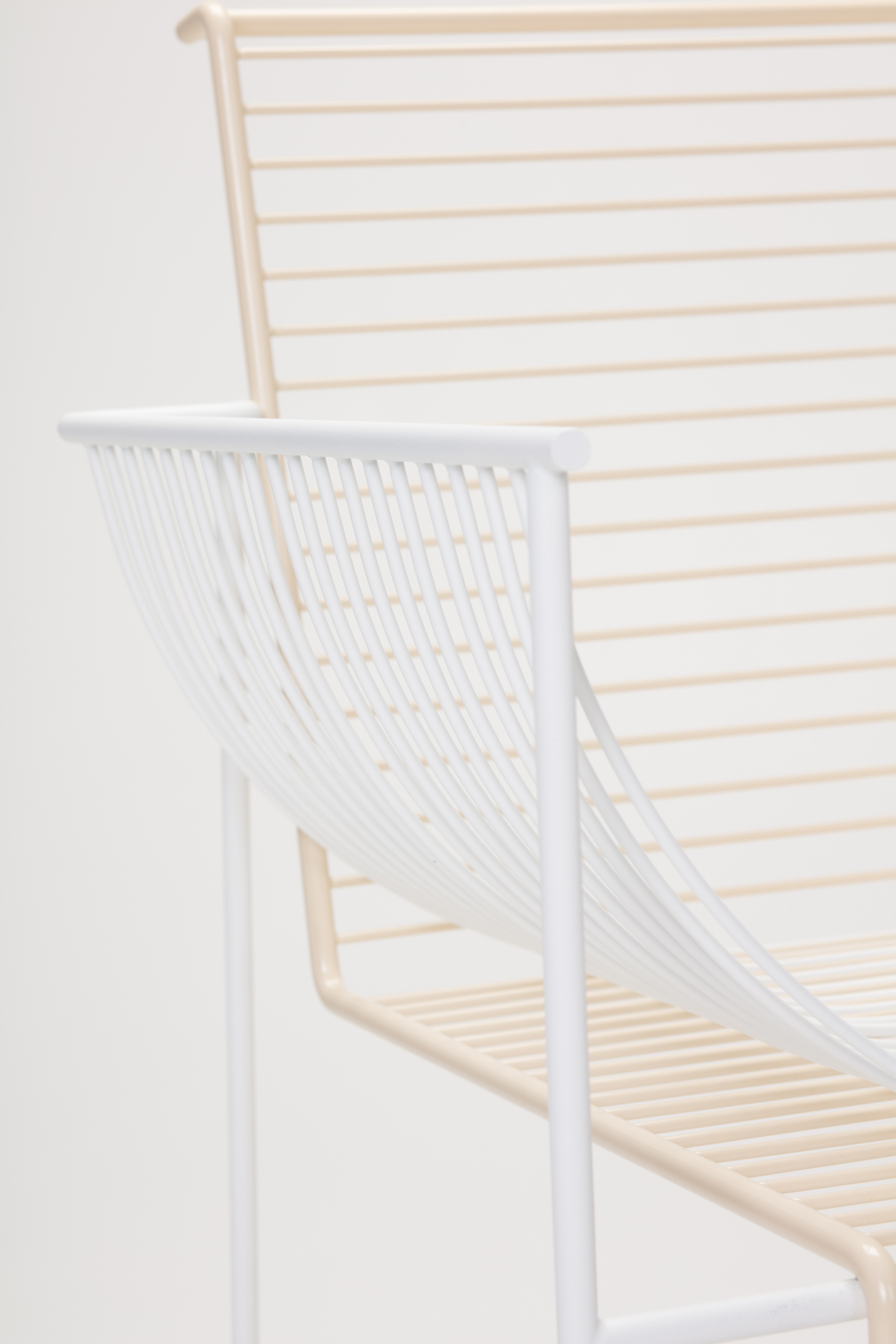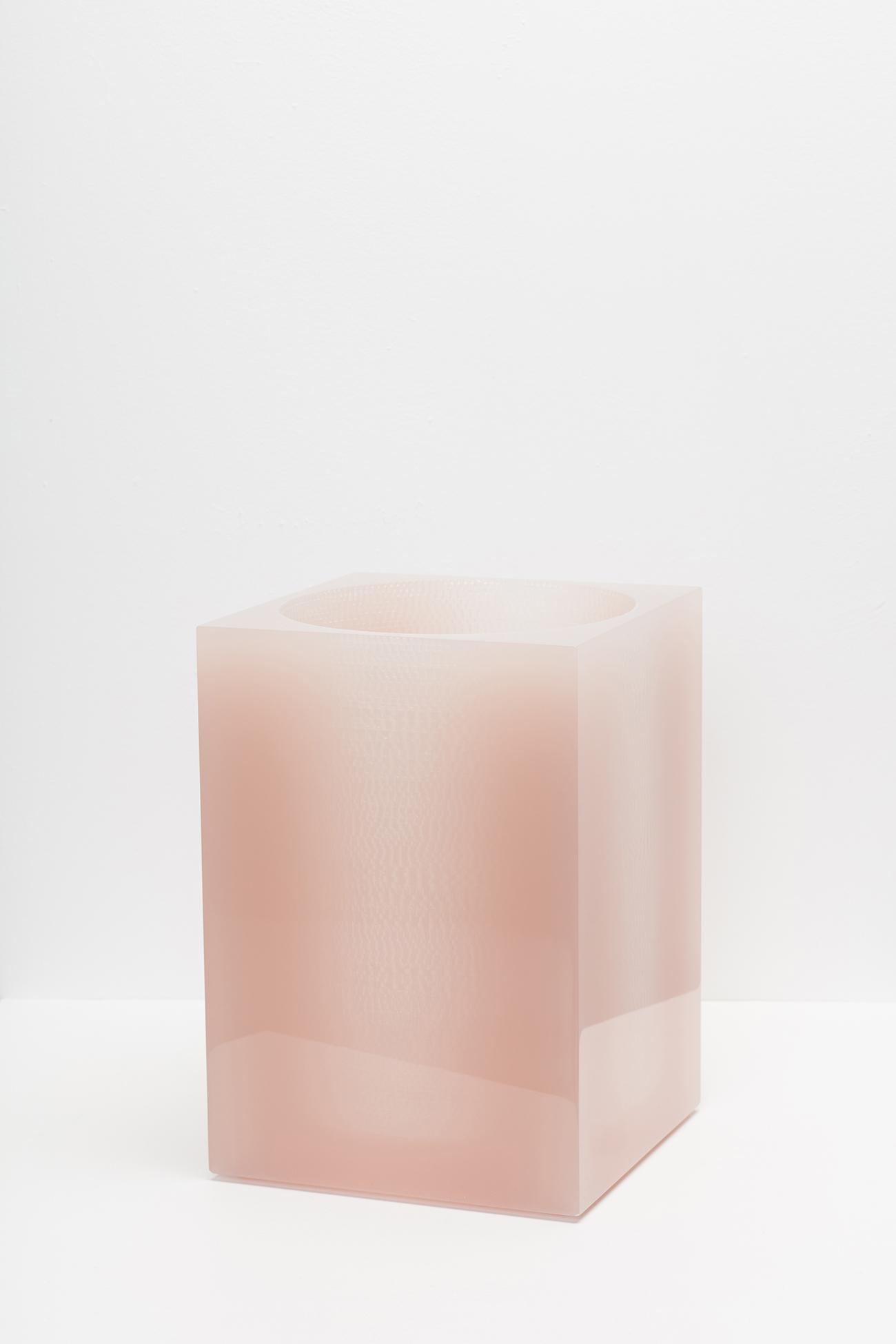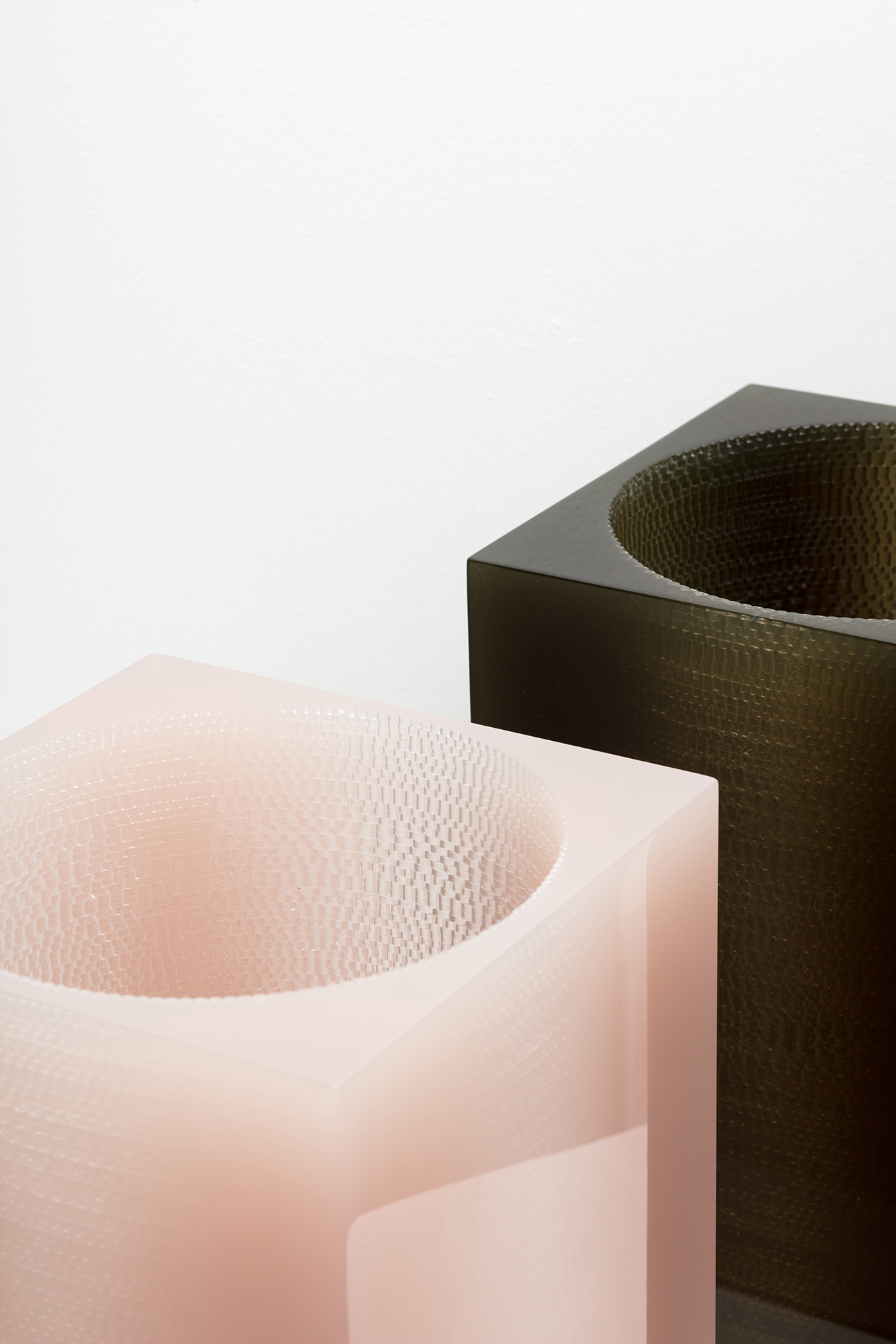 Can you tell us about your studio and what you like about it?
Our studio is located in an old factory building in the old fruit packing port of Rotterdam, so the environment is very industrial. It's a nice and quiet creative space. A good thing about our studio is that there's a massive workshop from STRS next door, so we can always go there and work on a prototype and get dirty with some heavy machinery.
What is it about Rotterdam that's appealing to you?
Being from Australia, we really respond to the multiculturalism, the rich diversity in shops and food. Next to that, a lot of our friends and other young creatives are moving here as well, so there's a swell of young creativity here bringing a feeling of boundless potential. In general, the city feels raw; there's a similar sort of vibe in large Australian cities — the mix of old and new. Rotterdam was bombed in the war so there's no old city center, but a lot of large, new and interesting architecture instead. It's much more spacious; wider streets, more open urban space. The river Maas flows through the city and this makes you feel like you're surrounded by water all the time, which feels familiar to us. The city has a lot to offer in terms of museums and galleries as well, there are some really great places like the Boijmans van Beuningen, Kunsthal, Witte de With and Het Nieuwe Instituut.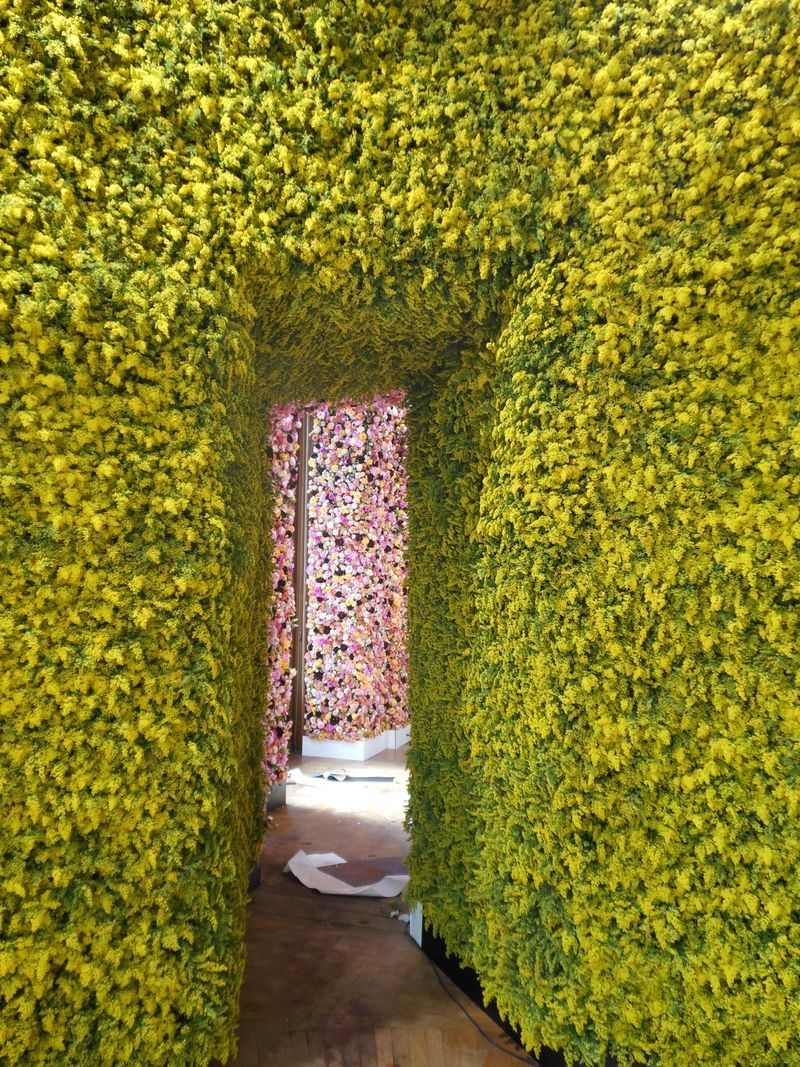 What's your favorite piece of design from the last 10 years and why?
Raf Simons' incredible runway installation for the Christian Dior Autumn/Winter 2012 Couture show. There's a great documentary about it called 'Dior and I'. To reference his contemporary take on a floral motif in the garments, he completely covered the walls with real flowers, each space in a different color. This was when Simons had just become the new creative director for Dior — it was a really bold move and not an easy one to pull off. The smell and immersive experience of this must have been amazing. This is the kind of pure sensuality that stimulates us as designers — to be able to create the ultimate experience that speaks wonder to your subconscious, imprinting itself in your memory.
If you had an unlimited budget, what would you make?
One thing we would like to work on is an installation, for example, transforming the atmosphere of an interior to create an immersive experience. Something that touches people on a gut level, that they'll remember for a long time – that would be a satisfying project.