05.19.17
The Coolest Interiors You've Seen This Year Exist Only in Virtual Reality
When we first began working with Twyla to devise a concept for their booth at our Sight Unseen OFFSITE show — which started this morning and runs through Monday! — the Austin-based online art purveyor gave us just one directive: Start with art. In other words, the idea is that one should find pieces of art that they truly love and build an interior design concept around those rather than designing a room and adding art only as an afterthought, as so many of us do. With that in mind, we turned to the one person we know who can render a three-dimensional fantasy world better than anyone — Tom Hancocks, the Australian-born, New York–based designer who has worked with clients and firms such as Nike, Prada, Roll & Hill, and Architecture at Large (and who once created this epic digital series for Sight Unseen). Working with 2017's biggest interior design trends — and favorite artworks from Twyla's stable — as chosen by Sight Unseen, Hancocks created seven different interiors viewable on VR headsets, ranging from a Stockholm flat done up in Scandinavian pastels to a color-blocked apartment inspired by everyone from Dimore Studio to Guillermo Santoma.
"Some of the spaces were based loosely on existing spaces (Mies van der Rohe's Barcelona pavilion, 190 Bowery, my own apartment), but others were completely made up," Hancocks explains. "I wanted to offer some diversity between each space, rather than creating a typical contemporary living room for each one. So some are more open, some are more tight, some are very familiar, and some are more abstract. Overall I wanted each space to be somewhere where you would think: "I want to live here."
If you're in New York come by OFFSITE between now and Monday to see the experience in person; if not, head on over to our Vimeo to see the videos in action.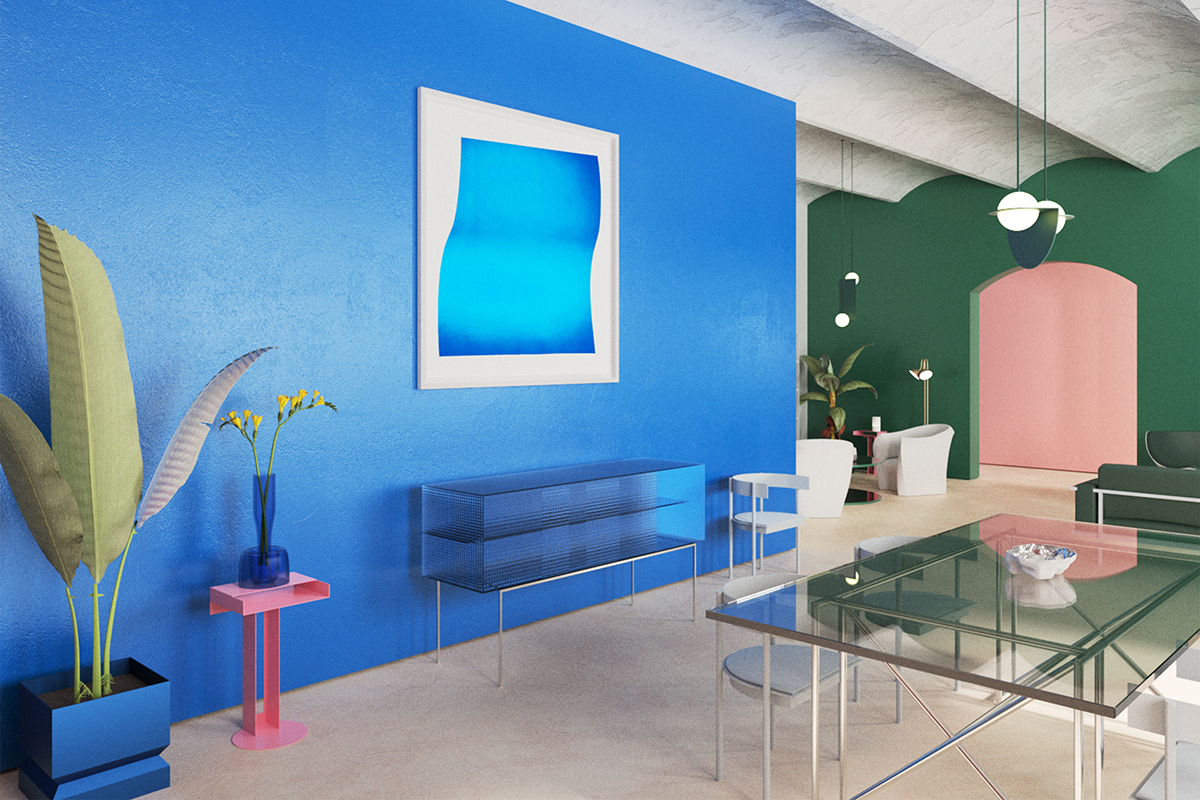 COLOR-BLOCKING: Colour Kinesthesia Blue by Anne Senstad
"Rooms with color-blocked walls or surfaces painted in bright or bold colors, seen in a lot of Scandinavian interiors right now, plus the work of the Spanish architect Guillermo Santoma."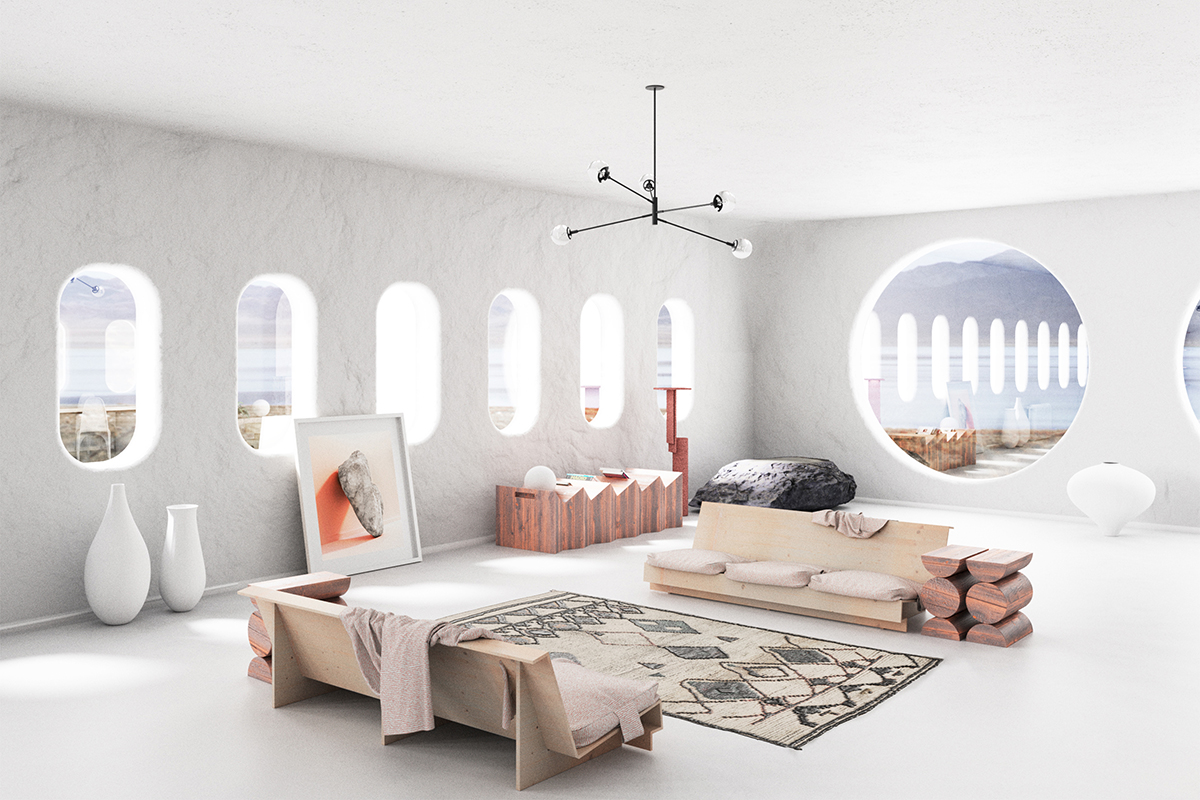 GLOBAL MINIMALISM: Rock by Tom Hancocks
"Particularly rampant in the fashion world now: lots of beige, white, and neutral colors, plus strategically placed global, rustic craft objects. Paired with super minimal all-glass or thin-framed furniture, lots of ceramics, and textured natural fabrics like sheepskin or linen."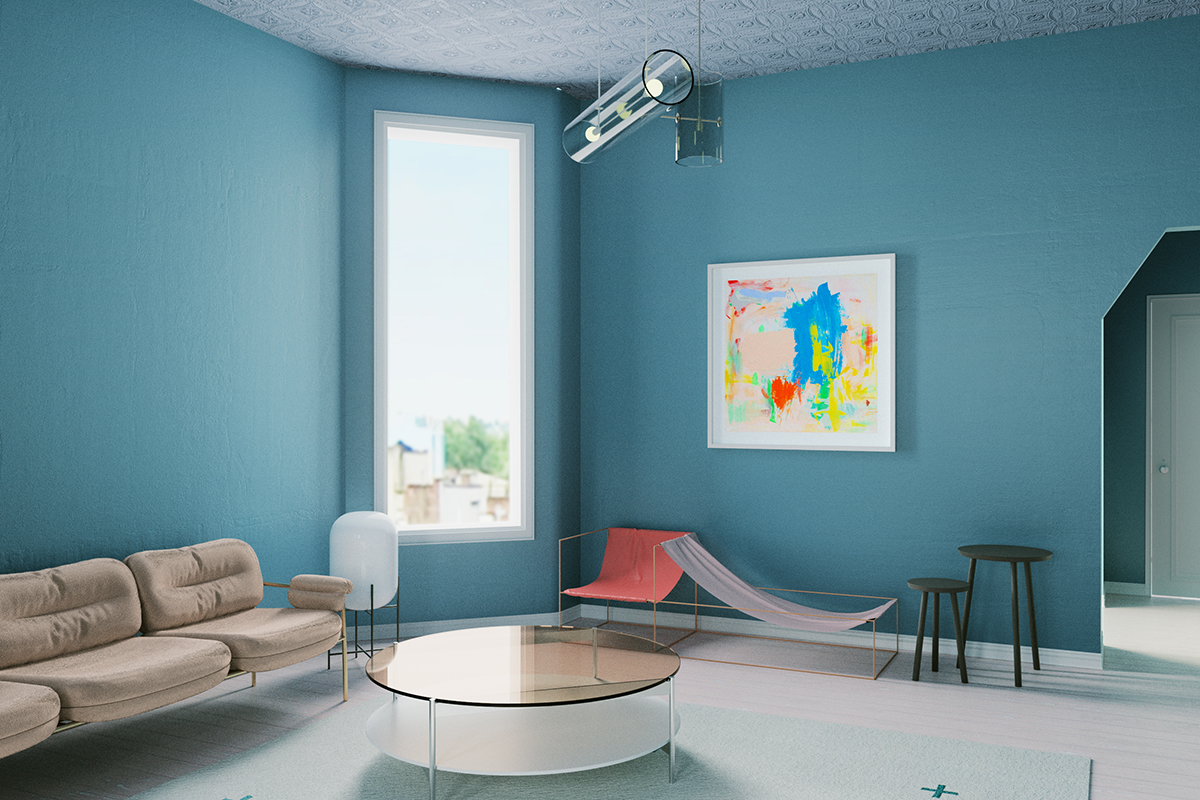 SCANDI PASTELS: Grounding by Carolanna Parlotto
"Muted pastel colors are everywhere in interiors, particularly when matched with pale, sleek wood. They were originally coming largely from a few contemporary Scandinavian design brands in the past few years, and then caught on; the lighter wood also takes a cue from Scandinavian design and marks a shift away from the rustic, vintage look that dominated the 2000s."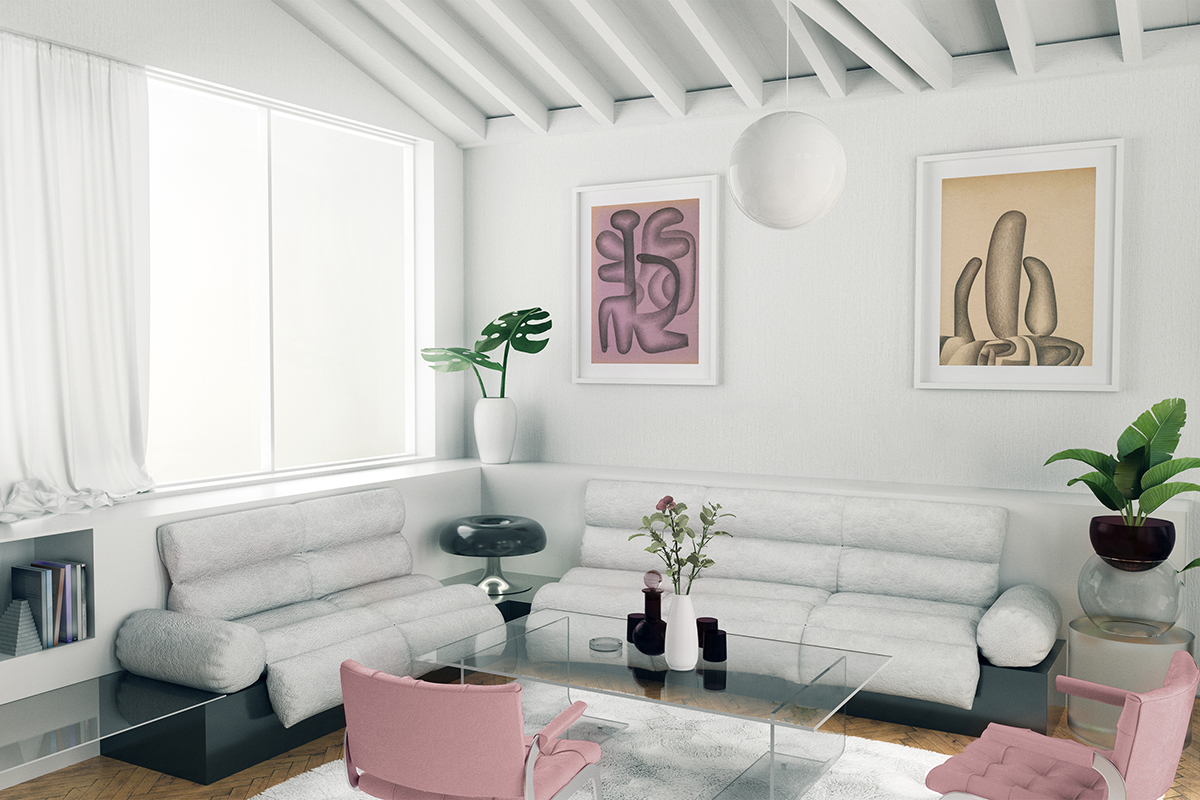 '70S CHIC: Memory Construction #2 by Tim Biskup
"'70s leather sofas are a massive trend right now — especially anything by Percival Laufer or De Sede, and especially when paired with lucite or glass furniture — and tons of plants."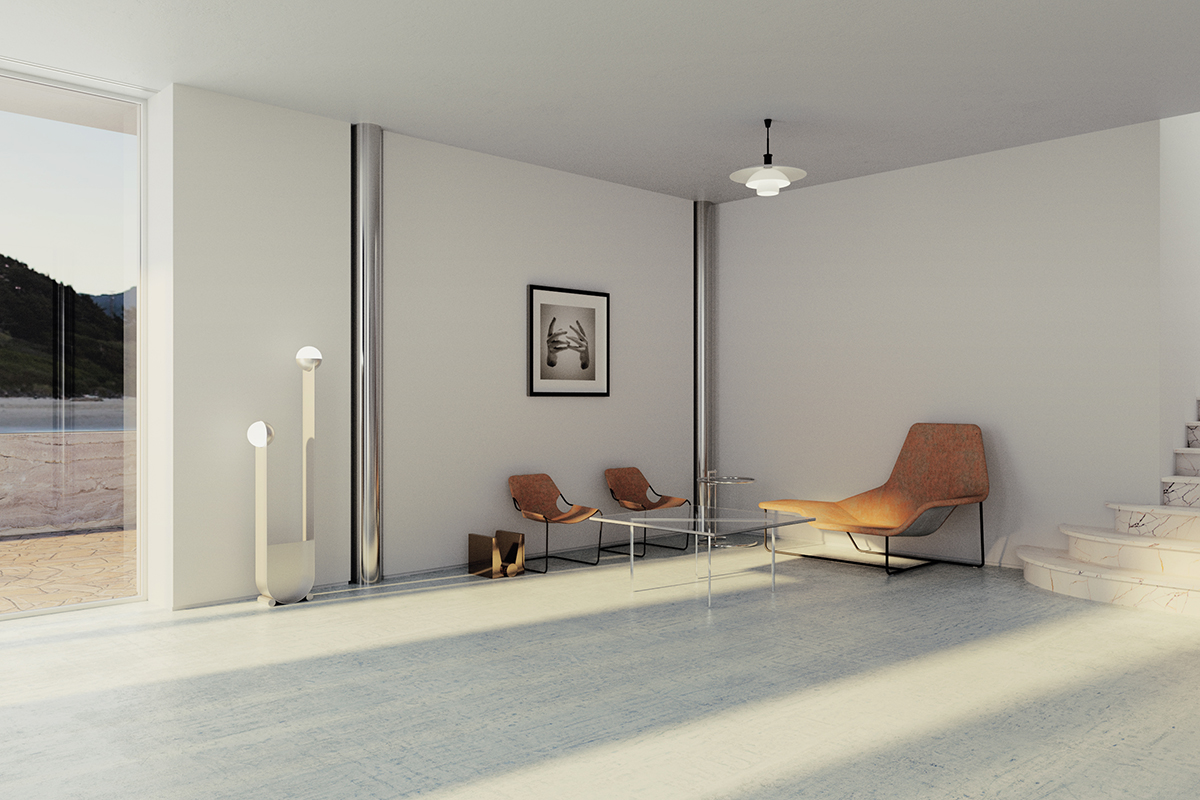 MIES 2.0: Hand 2 by Esmerelda Kosmotopoulos
"We've always been fans of the Mies Van Der Rohe take on Bauhaus and International Style — lots of thin black steel, marble, classical sculpture, and huge windows, a la the Barcelona Pavilion. When you pair that with subtly warmer elements and colors you get something that feels very contemporary."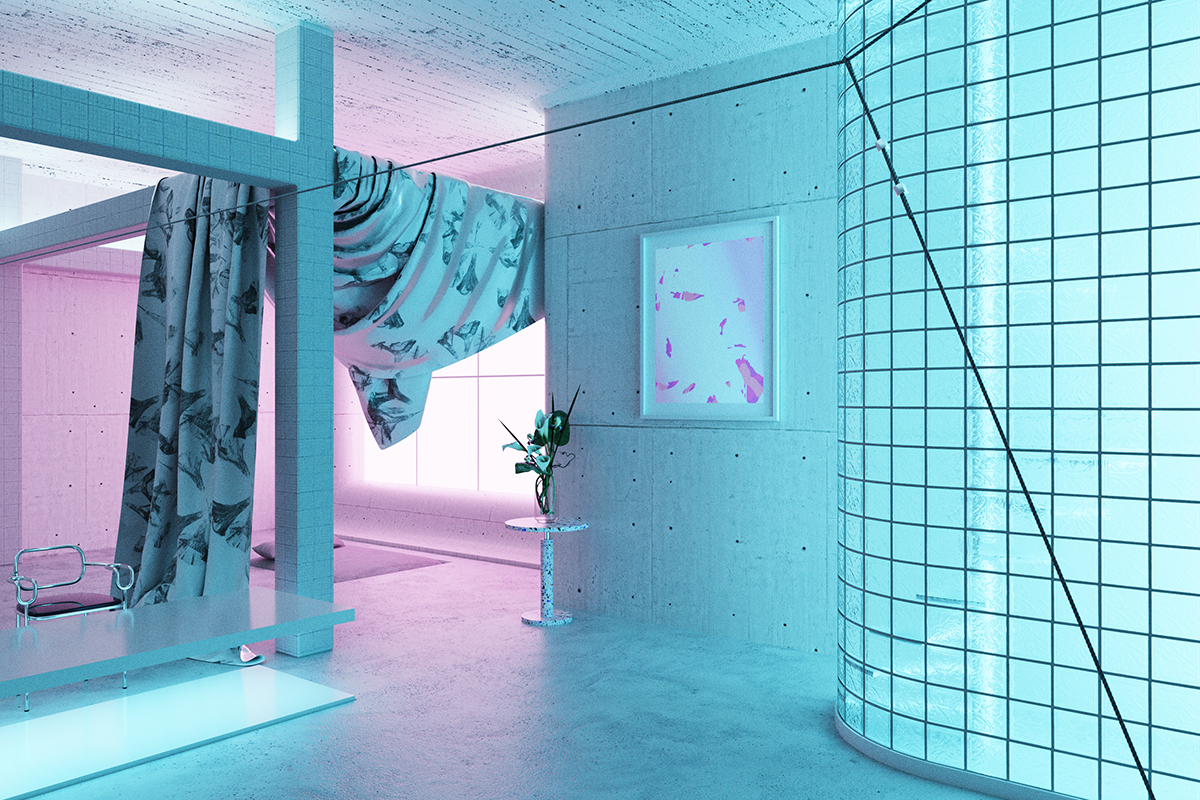 '80S JAPAN: Untitled #001 by Yorgos Stamkopoulos
"This look is all about the really sleek spaces of the '80s, plus a nod to the groundbreaking furniture of Shiro Kuramata, who made pieces that are having a huge influence on contemporary furniture now — particularly his work with terrazzo surfaces."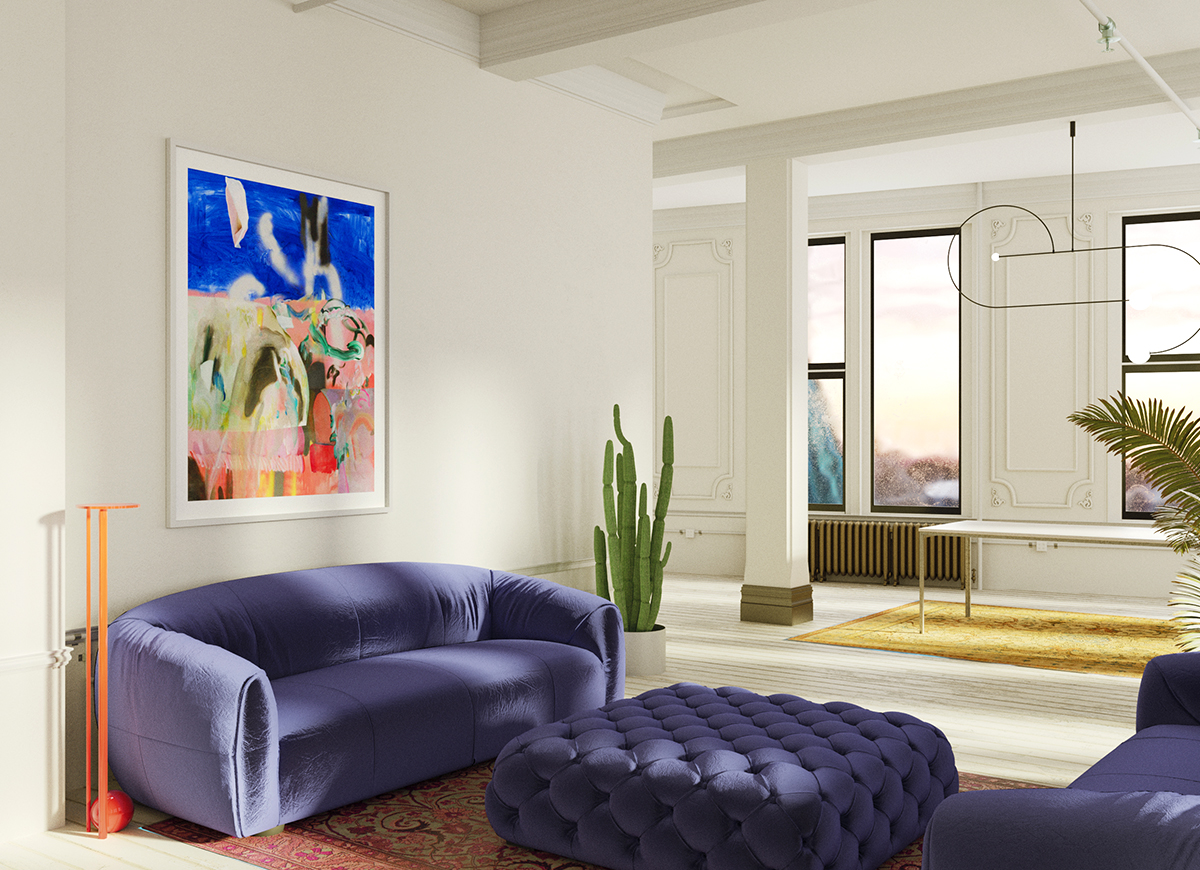 CLASSICAL REMIX: Hardest Water by Winston Chmielinski
"If you visit the home of any artist or creative right now, it's probably decorated in a highly eclectic mix of ultra-contemporary pieces with overtly classical ones, like Persian rugs, oil paintings, and ornate wooden armoires. Bonus points for anything inherited from one's grandparents."