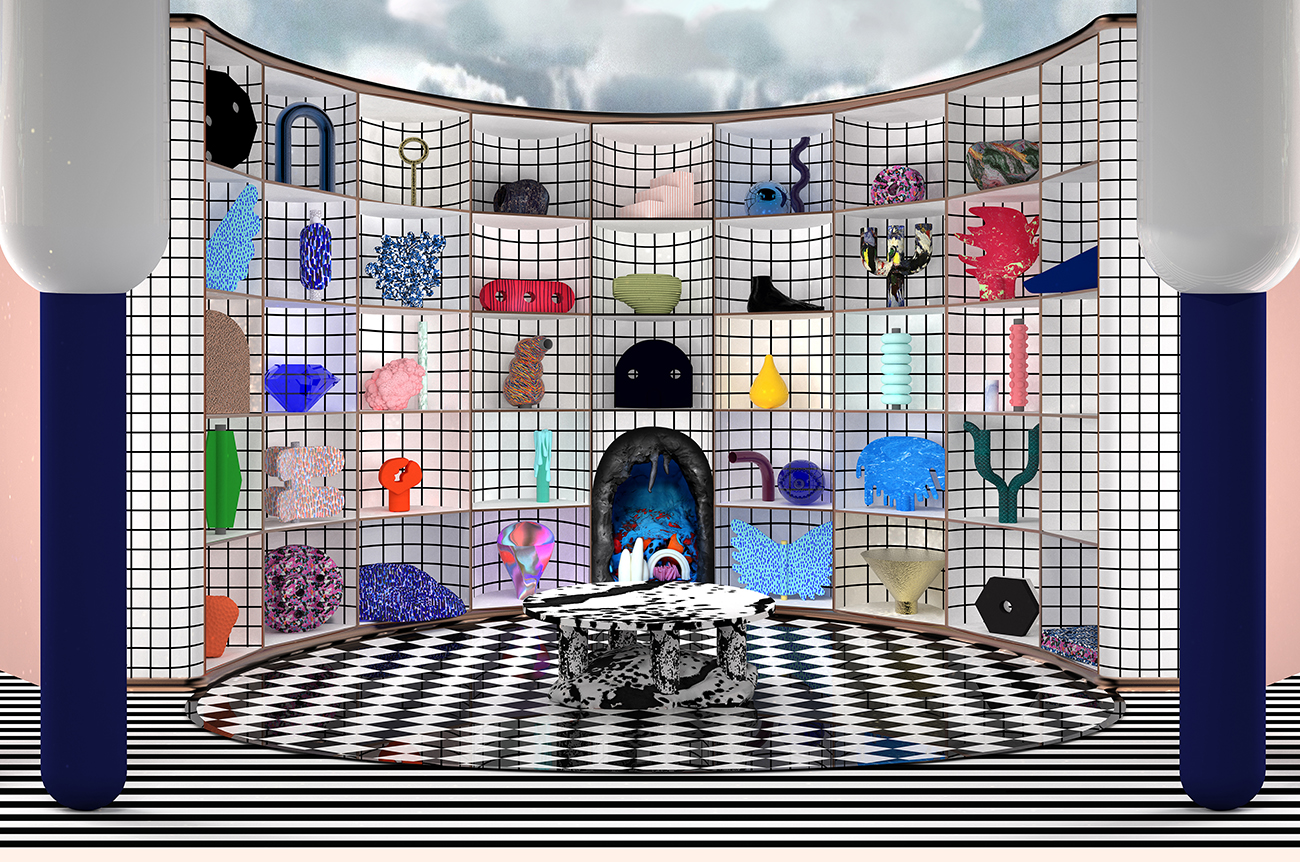 A weekly Saturday recap to share with you our favorite links, discoveries, exhibitions, and more from the past seven days. This week: two Memphis-inspired playgrounds (including one at Centre Pompidou, above), a Mexico City-inspired cafe chair, and, finally, furniture by Concrete Cat.
Exhibitions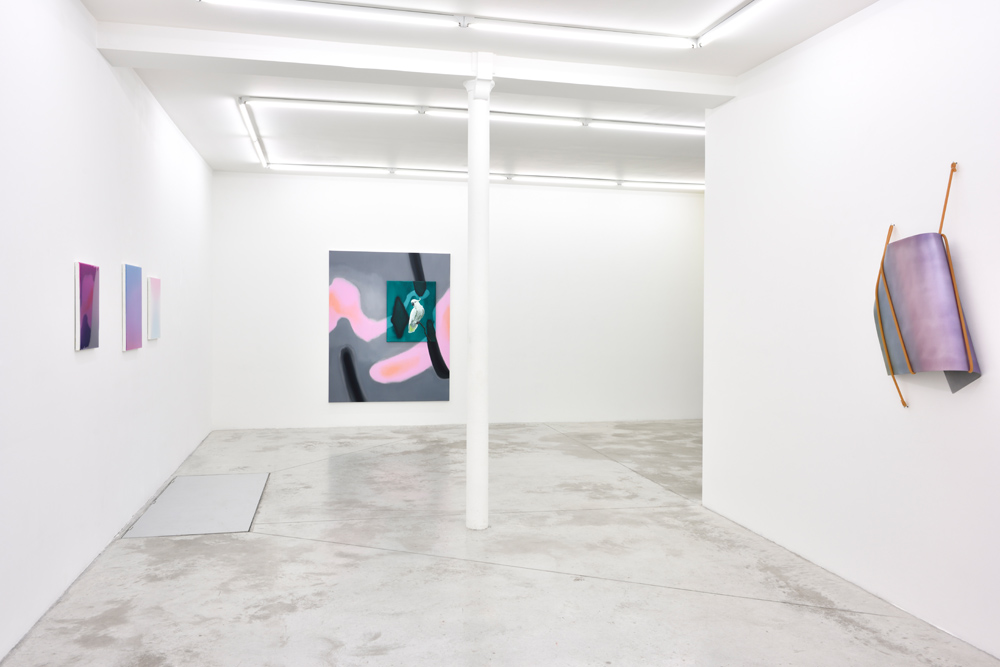 All of the work in Paris gallery Praz-Delavallade's summer group show "Live Today. Tomorrow Will Cost More." is pretty great. But the biggest revelation for us was Gilles Teboul's gradient paintings, which somehow we'd missed until now.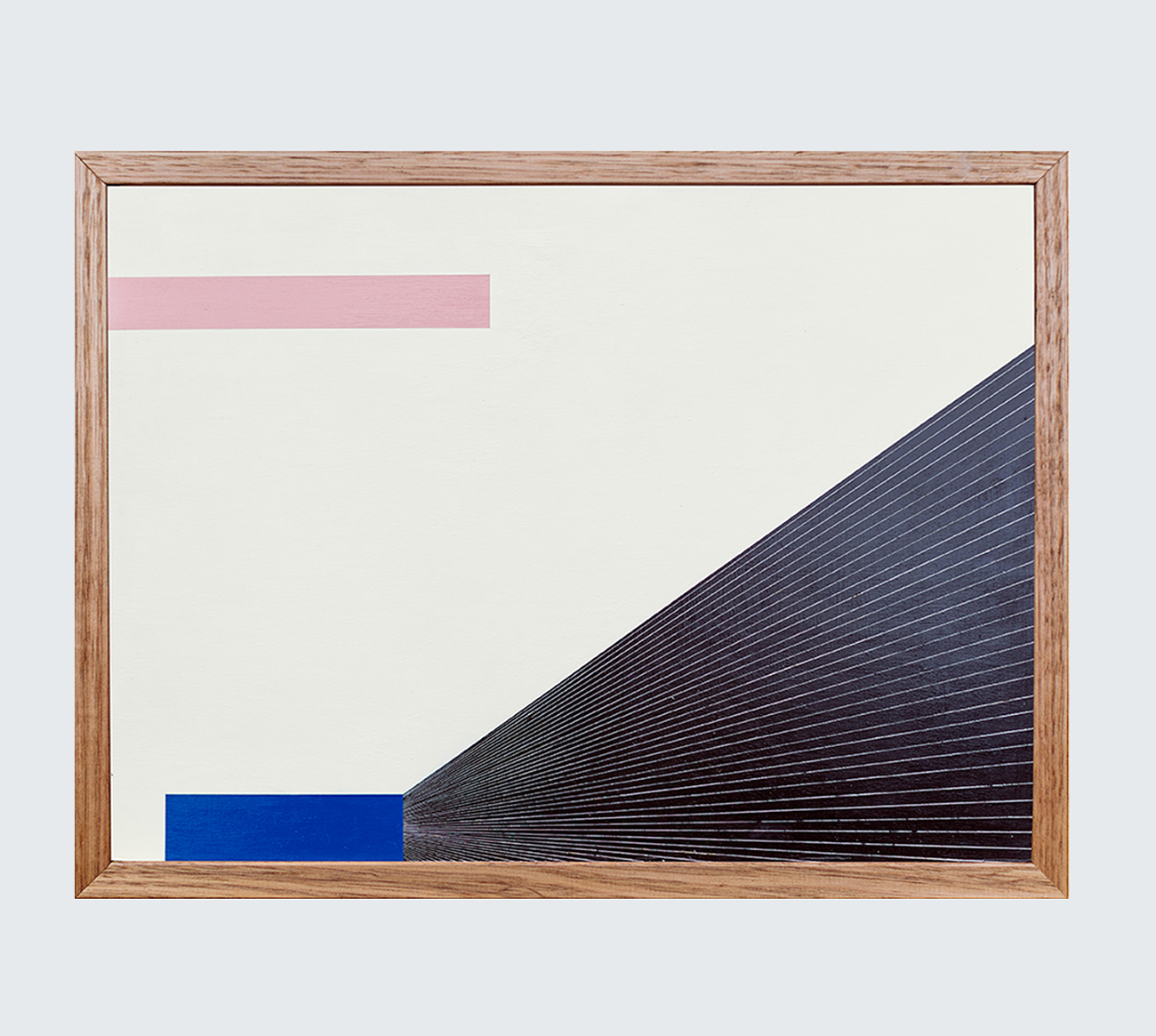 Another great group show taking place on the opposite side of the world is Life Within, an exhibition at Melbourne's Modern Times, a vintage furniture shop that also sells contemporary Australian art and design. We especially like the minimal paintings of Kasper Raglus, whose abstract forms often resemble prism-filtered rays of light.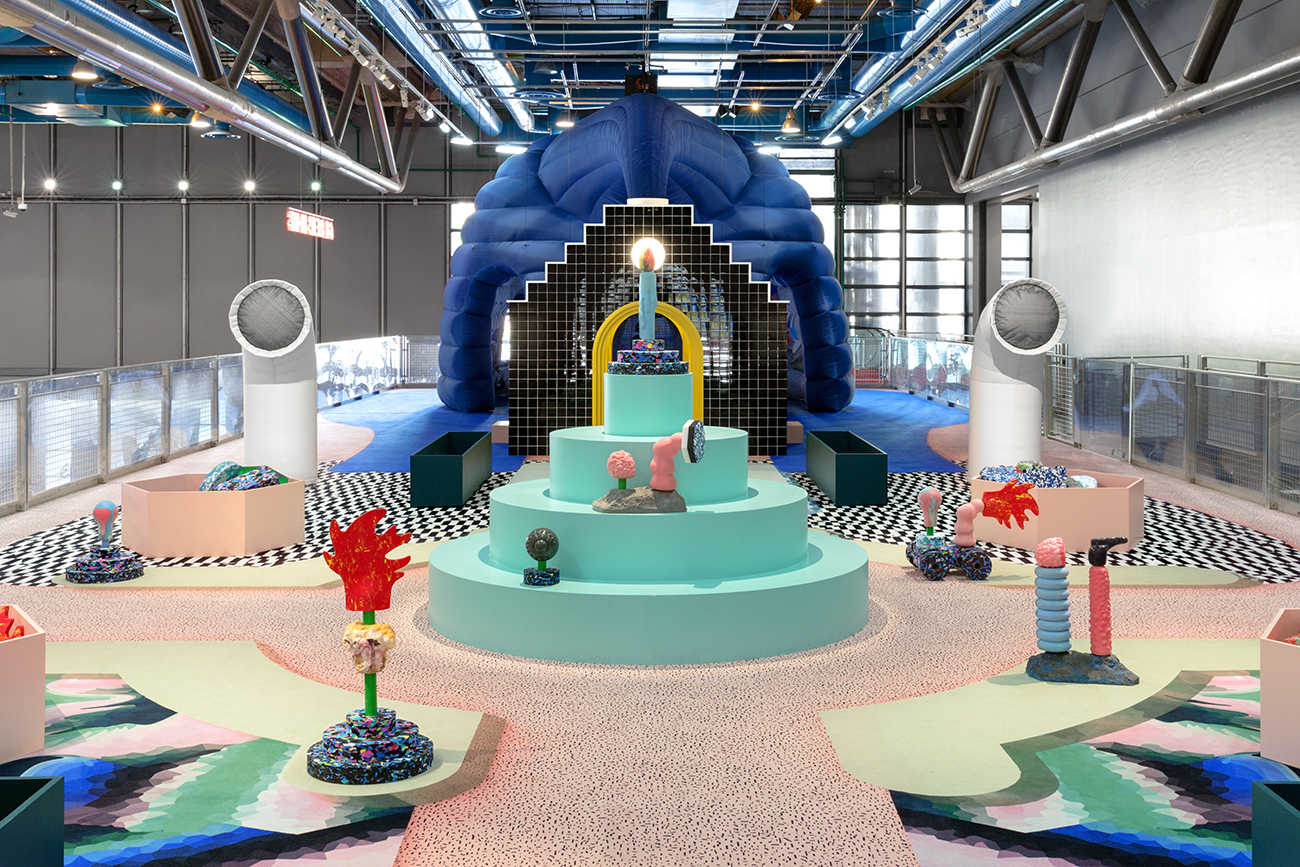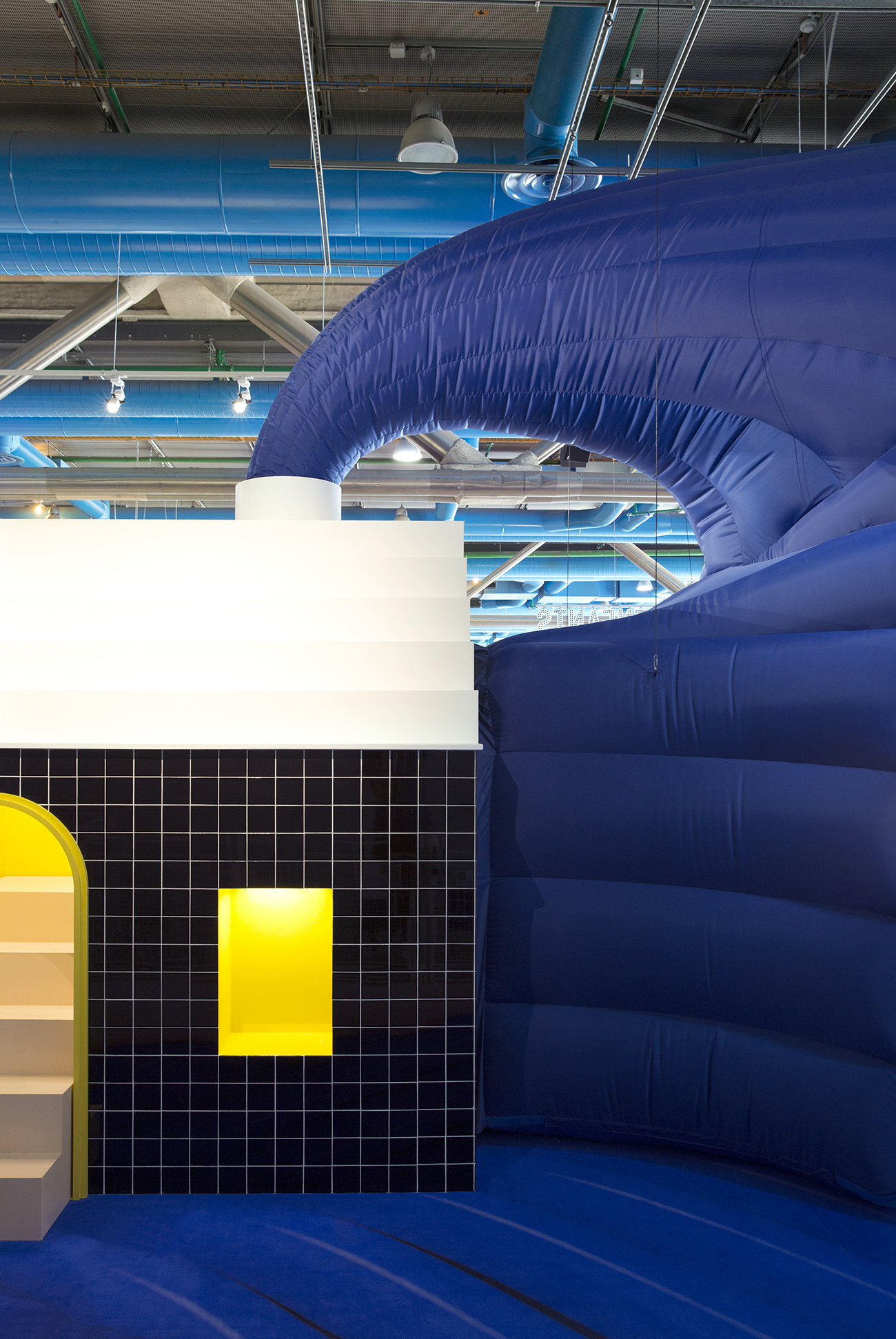 The Centre Pompidou turns 40 this year, and as part of the anniversary celebrations, French studio GGSV was invited to create an installation in the Galerie des Enfants. In response, they built Galerie Party, an epic play world that includes an inflatable blue house and a garden of shapes that children are invited to assemble into toys and totems.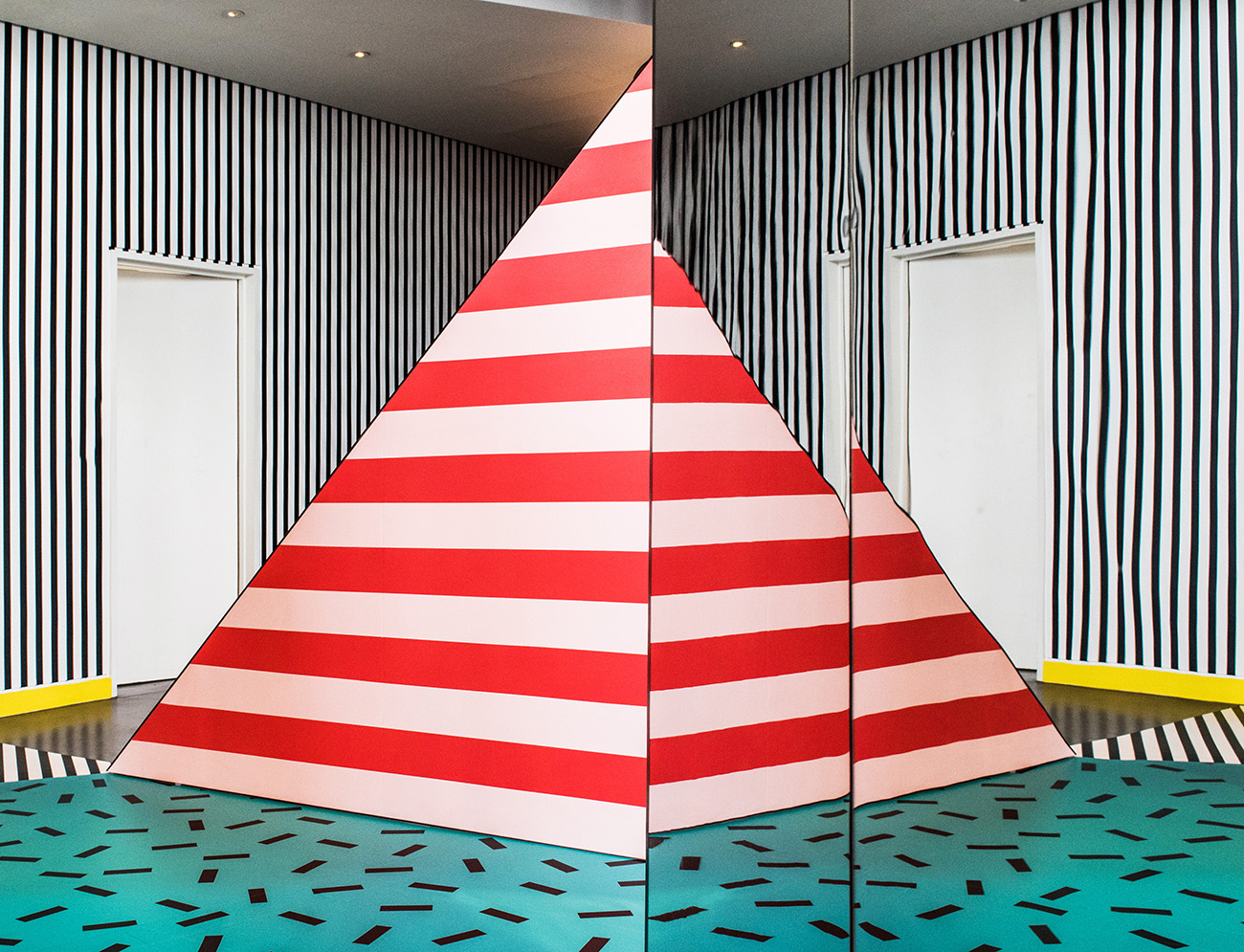 Across the Channel, artist Camille Walala has also built a playground, though this one is a bit more abstract. Called Walala x Play, the installation, on view at Now Gallery in the Greenwich Peninsula, features Walala's signature, colorful patterns on a maze of walls of different heights, passageways of different widths, and zigzag paths. At the heart of the installation is a giant, three-dimensional game of Spot the Difference, where "Walala has woven inconsistencies and asymmetries throughout the maze — peppering it with broken geometries and subtly distorted patterns."
Discoveries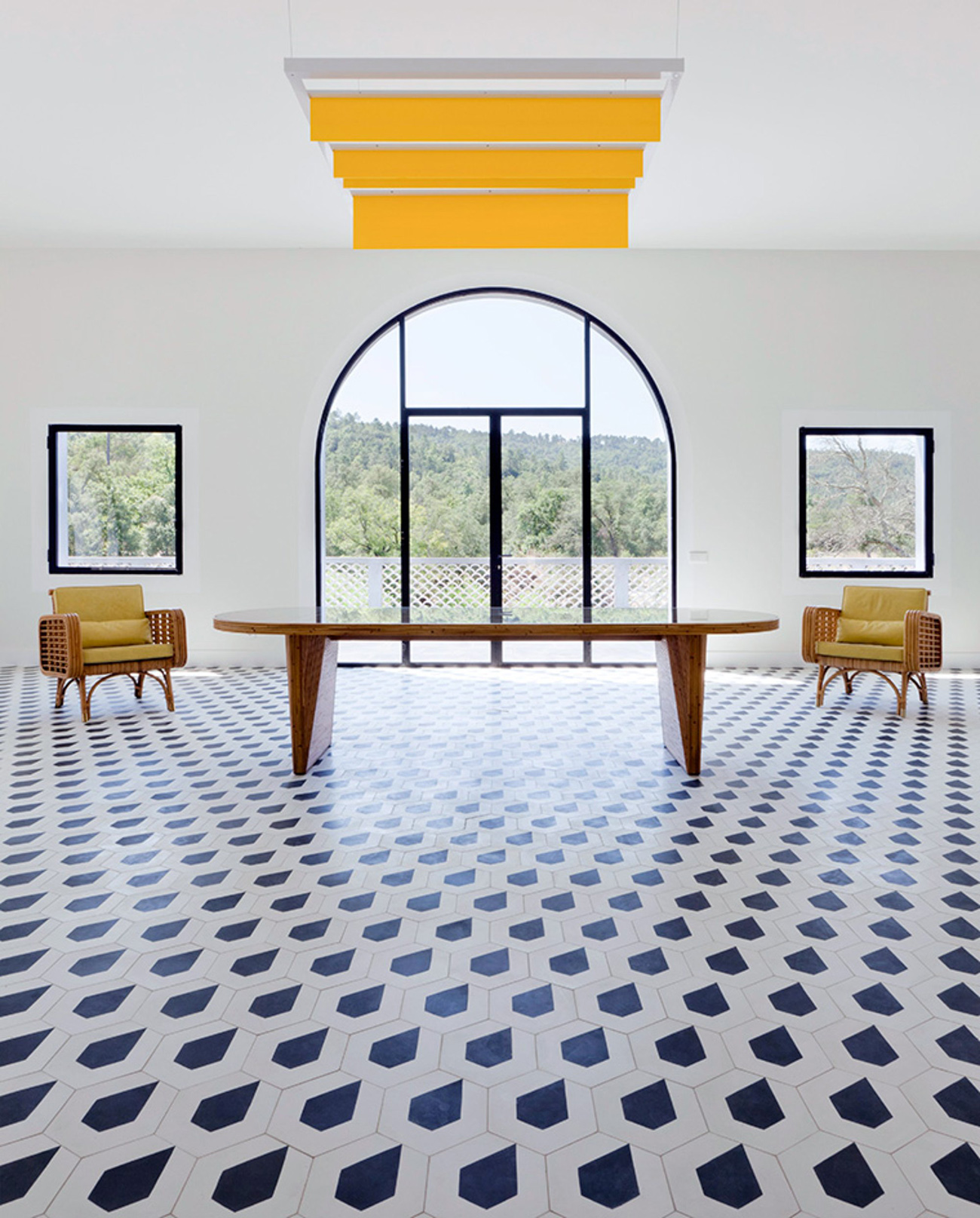 This week, the Instagram of Sight Unseen icon India Mahdavi gave us a glimpse inside the residence at Domaine Du Muy — the newish contemporary sculpture park located between Nice and Marseille — where she's tinkering with her interior design plan. This is what that same room looked like last year (complete with a Liam Gillick piece suspended from the ceiling).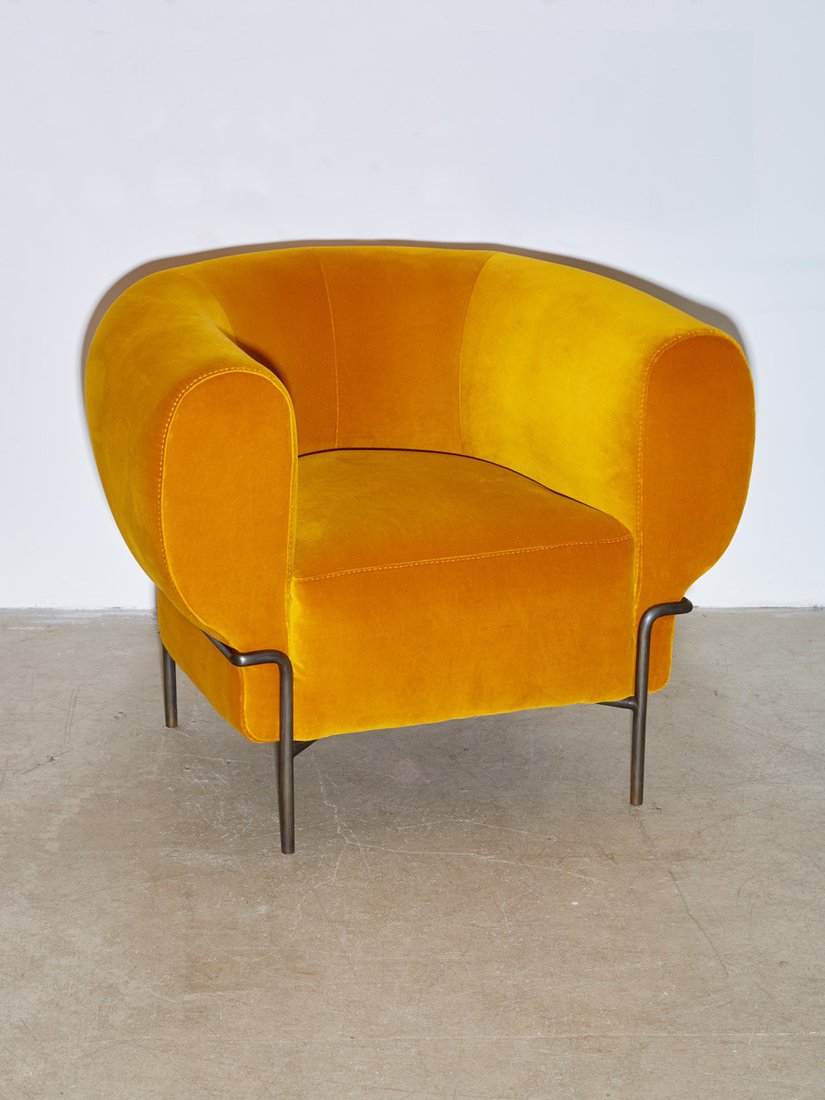 Michael Felix's Madda armchair isn't a new discovery by any means — it debuted at our Sight Unseen OFFSITE show in 2016, and I bought a custom pink-on-pink version from Felix earlier this year — but this version, in a mustard velvet available only at Coming Soon, is a serious game-changer.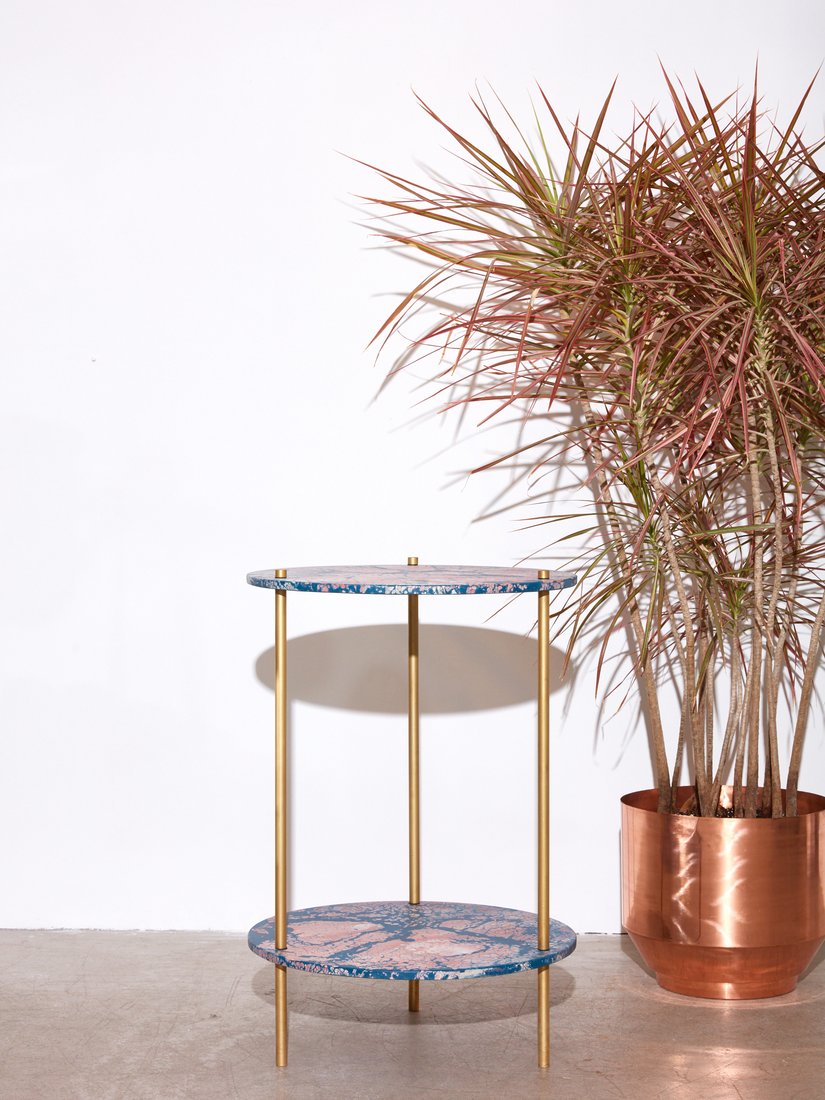 Speaking of Coming Soon, that's also where you'll find this beauty — Ambrosia, the first-ever table by Concrete Cat (we've been waiting for them to make furniture forever!) Made from marbled concrete and brass.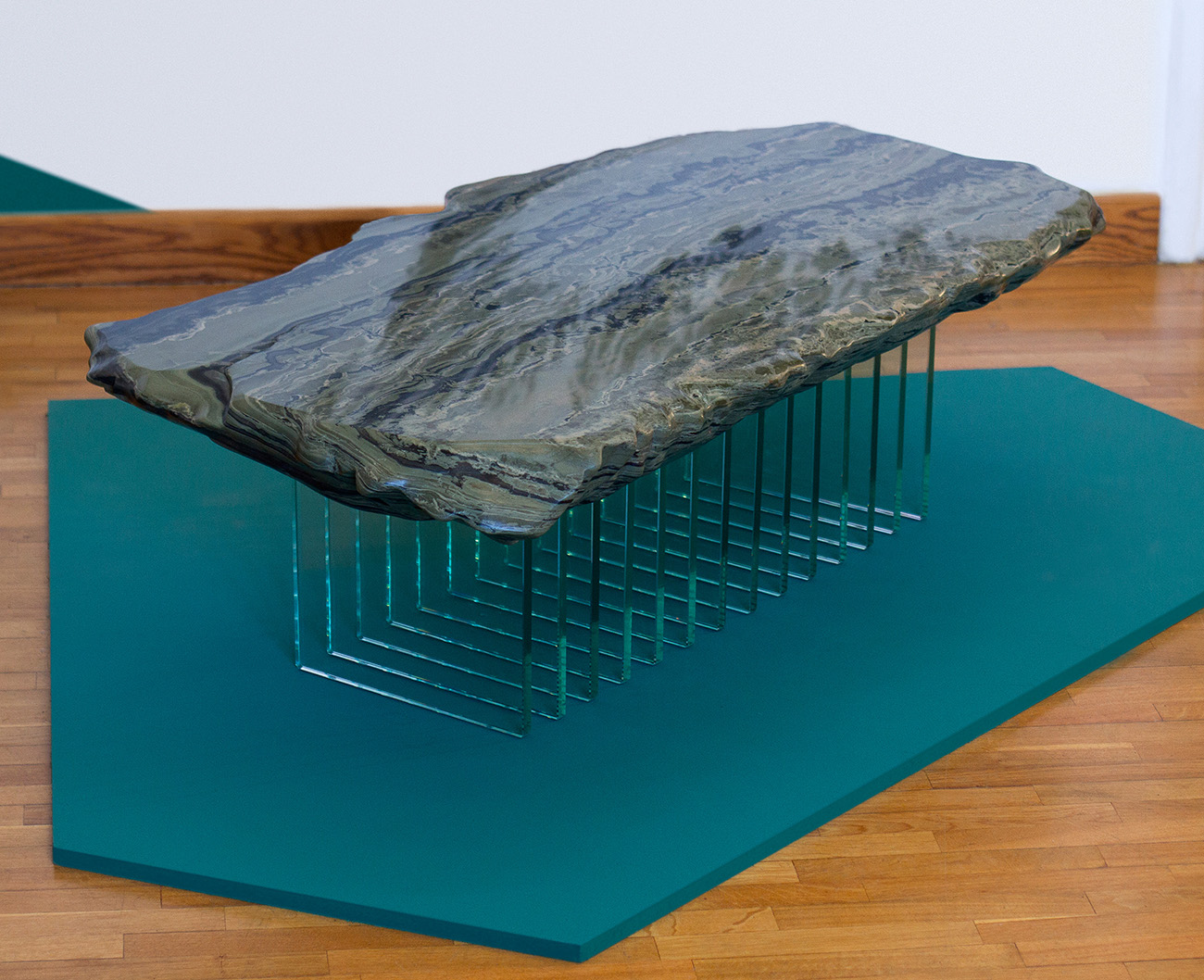 Recent Design Academy Eindhoven grad Francesco Pace recently founded a studio practice known as Tellurico and spent two months on a residency in Beirut, developing a collection of furniture and objects inspired by the city of Beirut and Lebanese culture in general. We particularly like this low table, hand-carved from a slab of green-bamboo granite.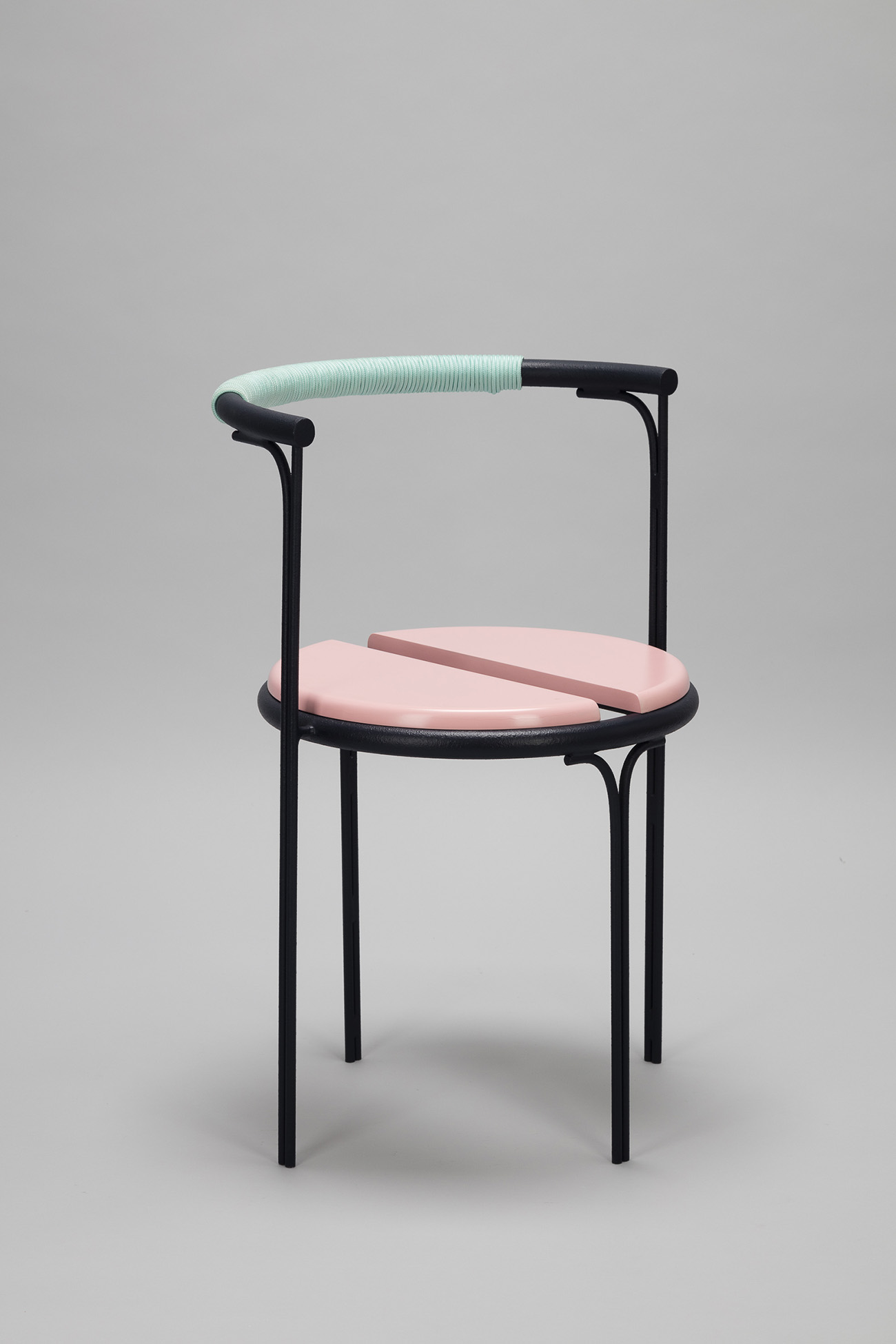 Stromboli Associates designer Clémence Seilles recently relocated from Berlin to Mexico City, and the aesthetic of her adopted city comes out in the color palette and wrapped-rope details of her newest cafe chair, called DKMX.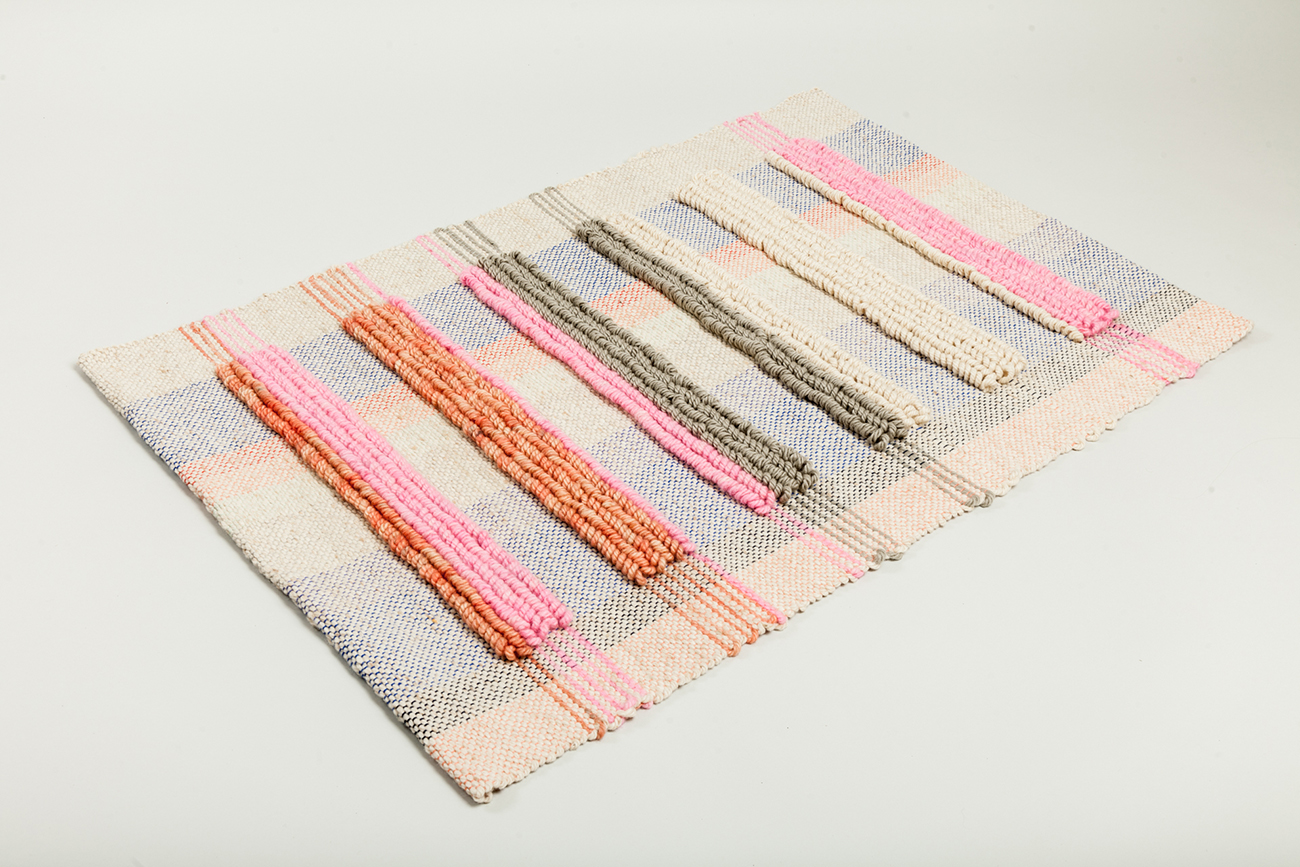 A nice submission in our inbox from Katherine Entis, a Portland-based creative who works full-time as a color designer at Nike and who makes these beautiful woven wool rugs — along with a series of knit paintings that use stitches to create brushstrokes — on the side.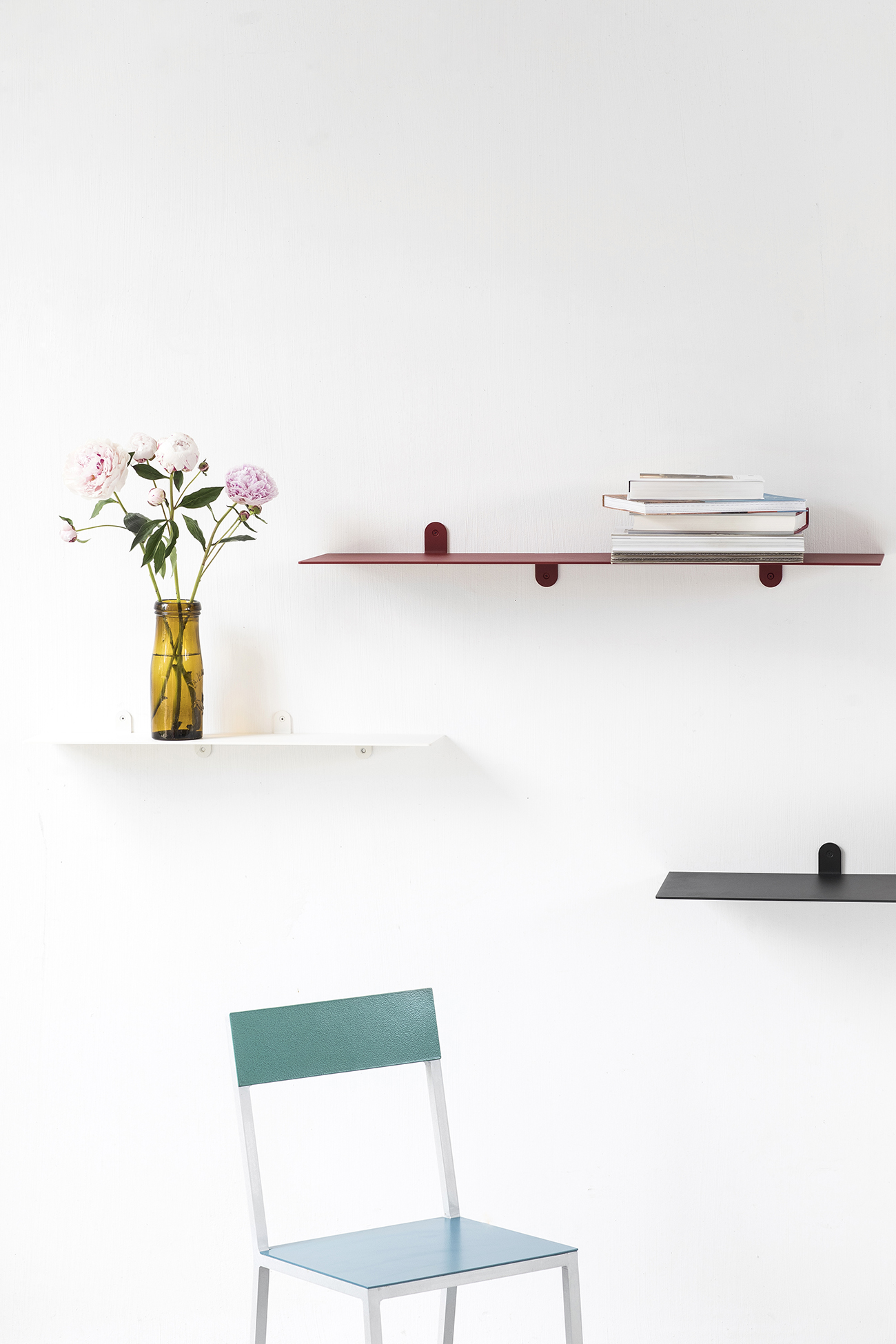 Muller Van Severen's latest product for the Antwerp-based Valerie Objects is its most subtle yet — a shelf made from a single, thin sheet of steel, with brackets as simple as laser-cut flaps on the edge of the plate that are folded either upward or downward. Available in September.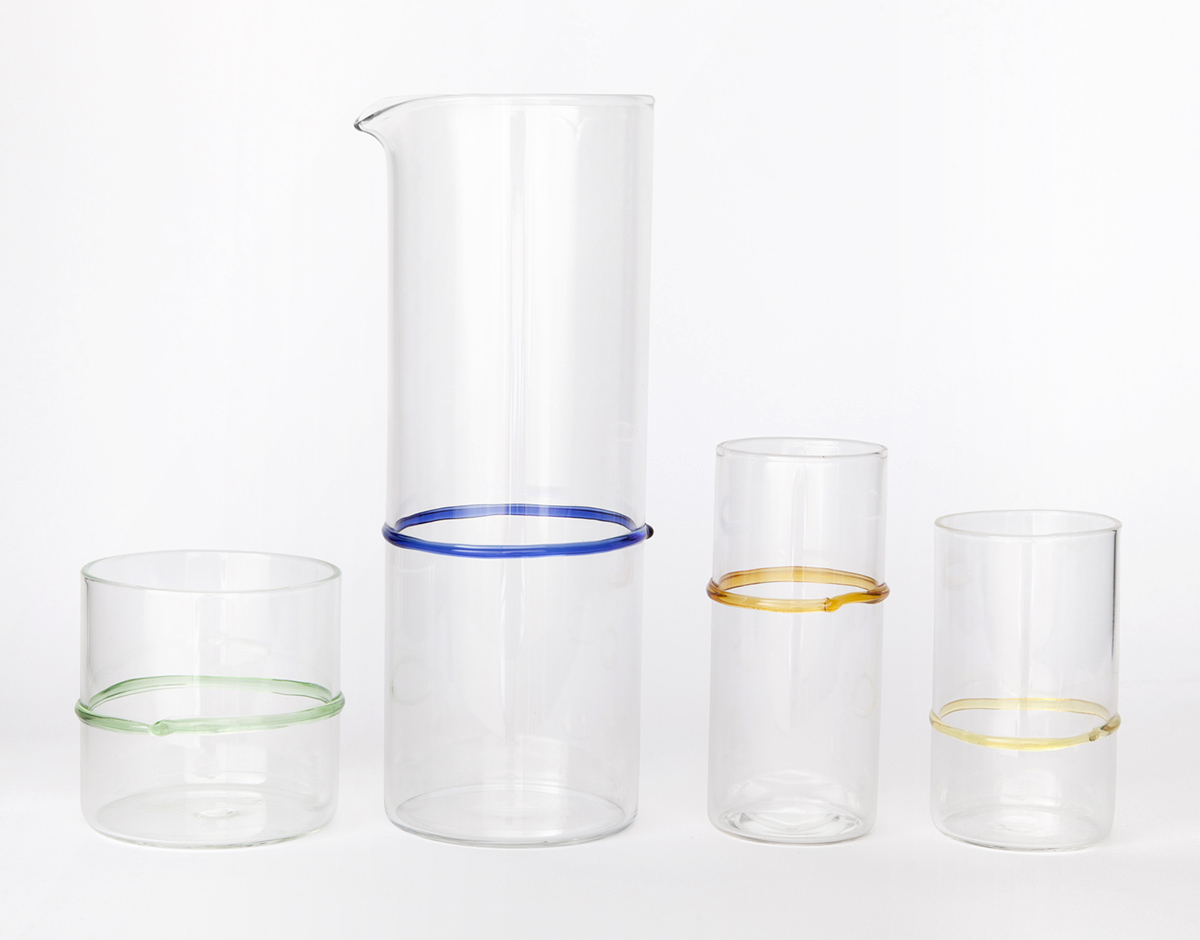 Mariah Nielsen and Fanny Singer of the fashion and housewares label Permanent Collection recently released their third collection, and it included a glassware set made by Martino Gamper, a friend of the duo and fellow Londoner. Called Acqua e Vino, each set comes with two of each glass — narrow for sparkling wine, short for white wine, wide for red — as well as a carafe for water.
Links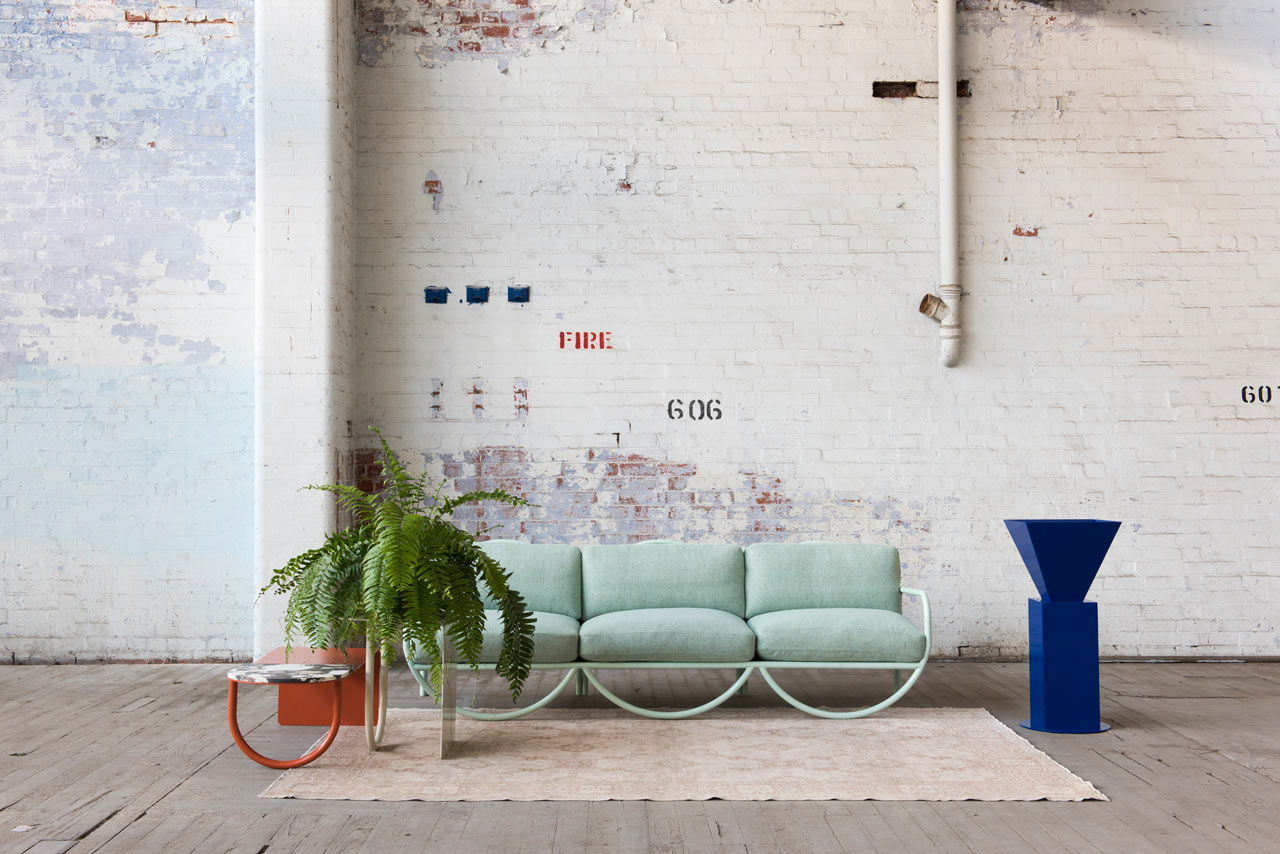 We seriously called it on the arches trend: A new collection from the Melbourne-based design studio Something Beginning With, called Halo, is unified by its deployment of the arc shape in everything from sofa bases to chair backs. Hat-tip to Design Milk.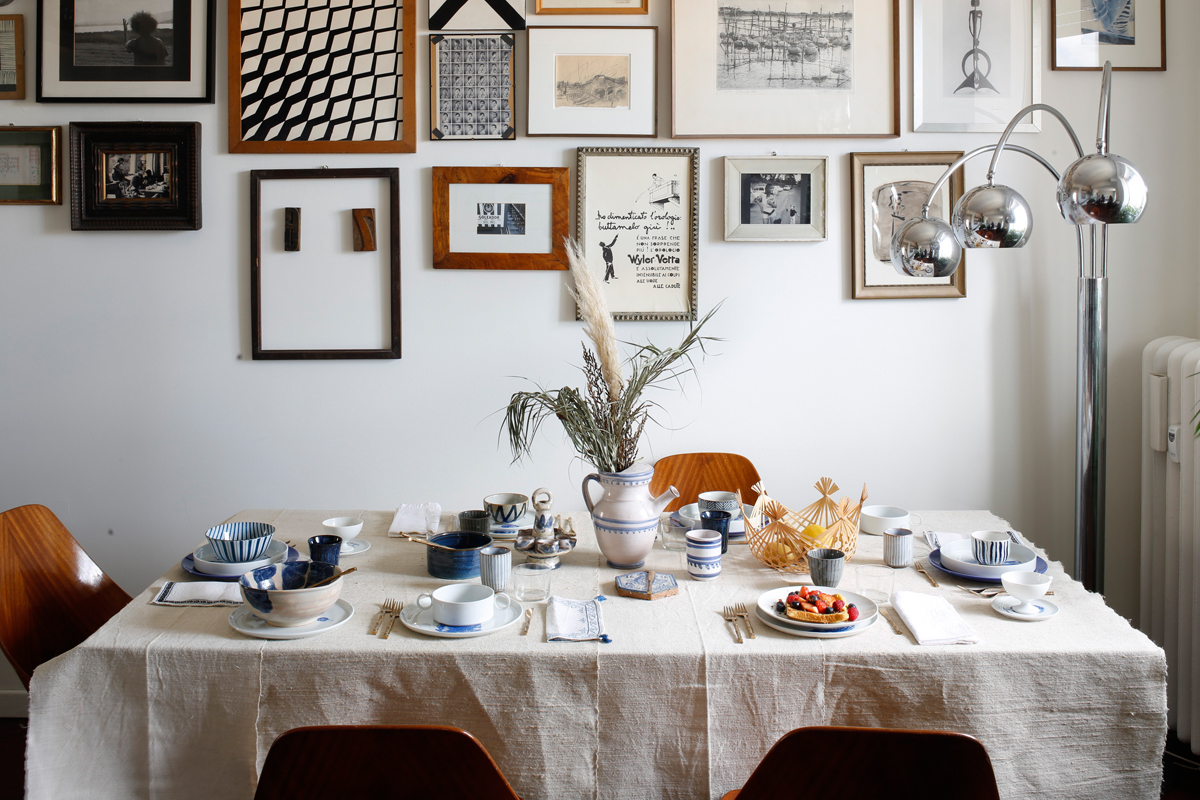 The Milan-based designer Chiara Andreatti has been everywhere lately, and this week the Italian magazine Living Corriere gave us a glimpse inside her kitchen, which includes lots of the kind of rustic elements that are often reflected in her work.