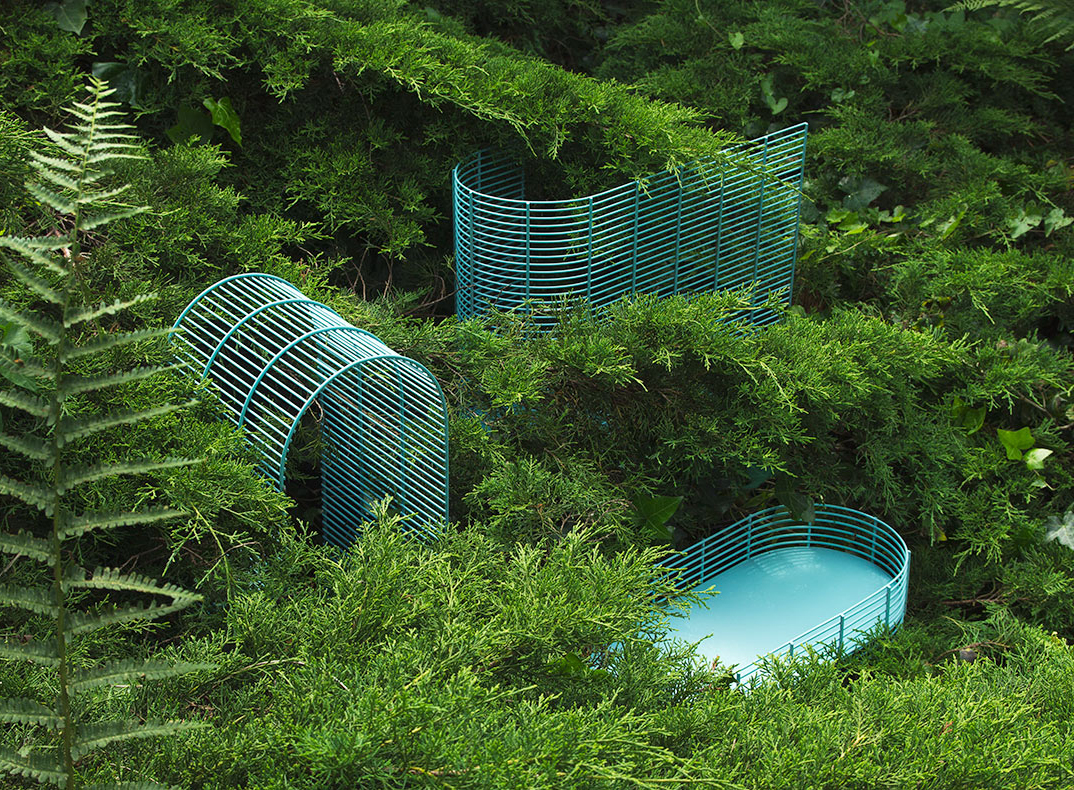 A weekly Saturday recap to share with you our favorite links, discoveries, exhibitions, and more from the past seven days. This week: a weirdly synchronous amount of folded metal, a colorful alternative to all those brass bottle openers, and a new way to experience an exhibition on the other side of the world.
Discoveries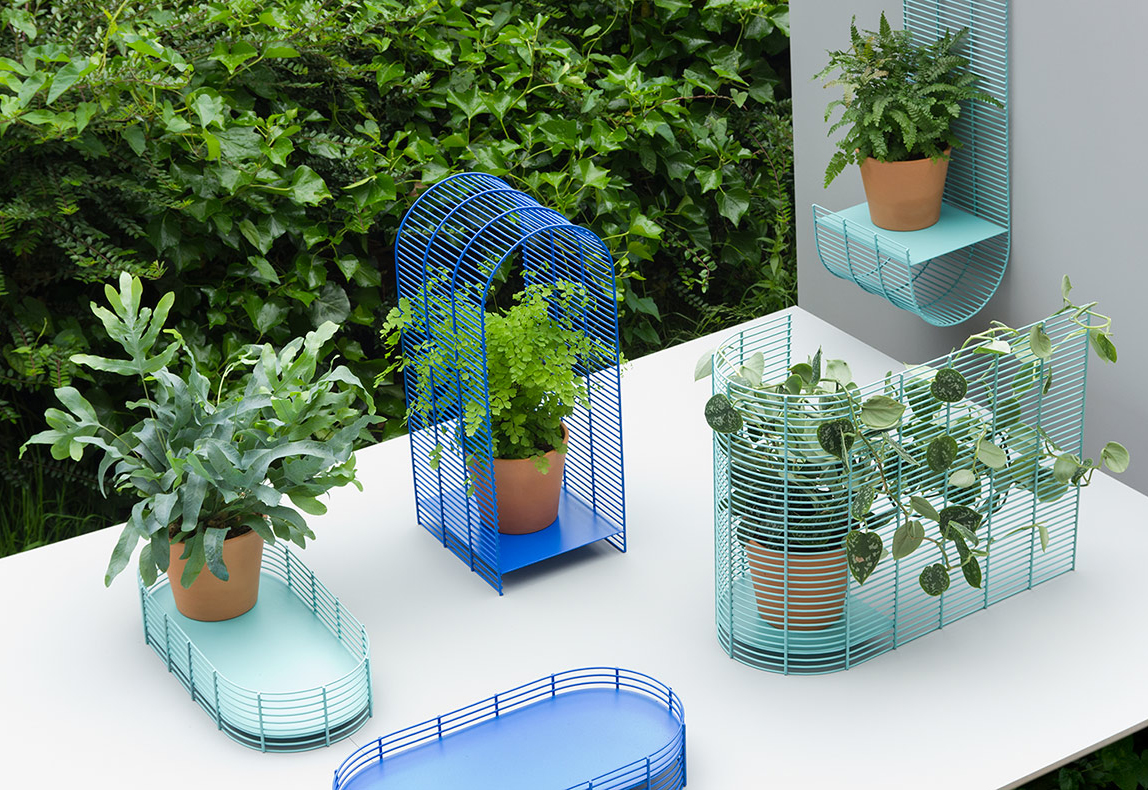 These plants aren't just here for styling's sake: These rounded metal shapes are actually plant holders, created by Eindhoven-based designer Thomas Vailly for a summer installation at the former residence of the Dutch Royal Family. The series, inspired by the roped-off rooms and secluded park of the palace, includes four different shapes  — wall, stand, arch and tray.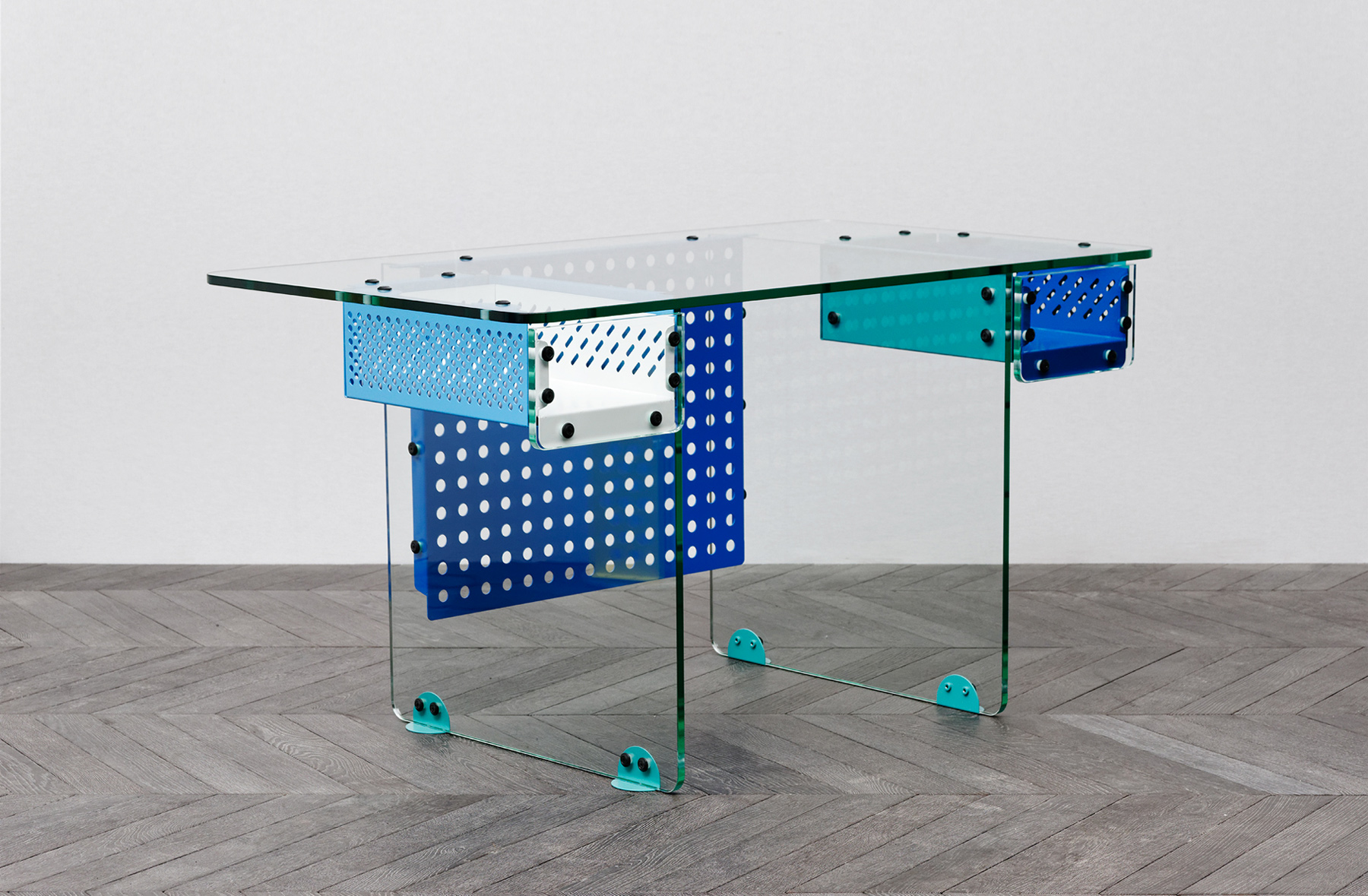 We featured Fabien Cappello's perforated metal and glass Bright Rays lamps for Galerie Torri last year, but we had to post this new extension to the series: the coolest writing desk we've ever seen. We're building the office of our dreams in our head, and these have now achieved #1 workstation status.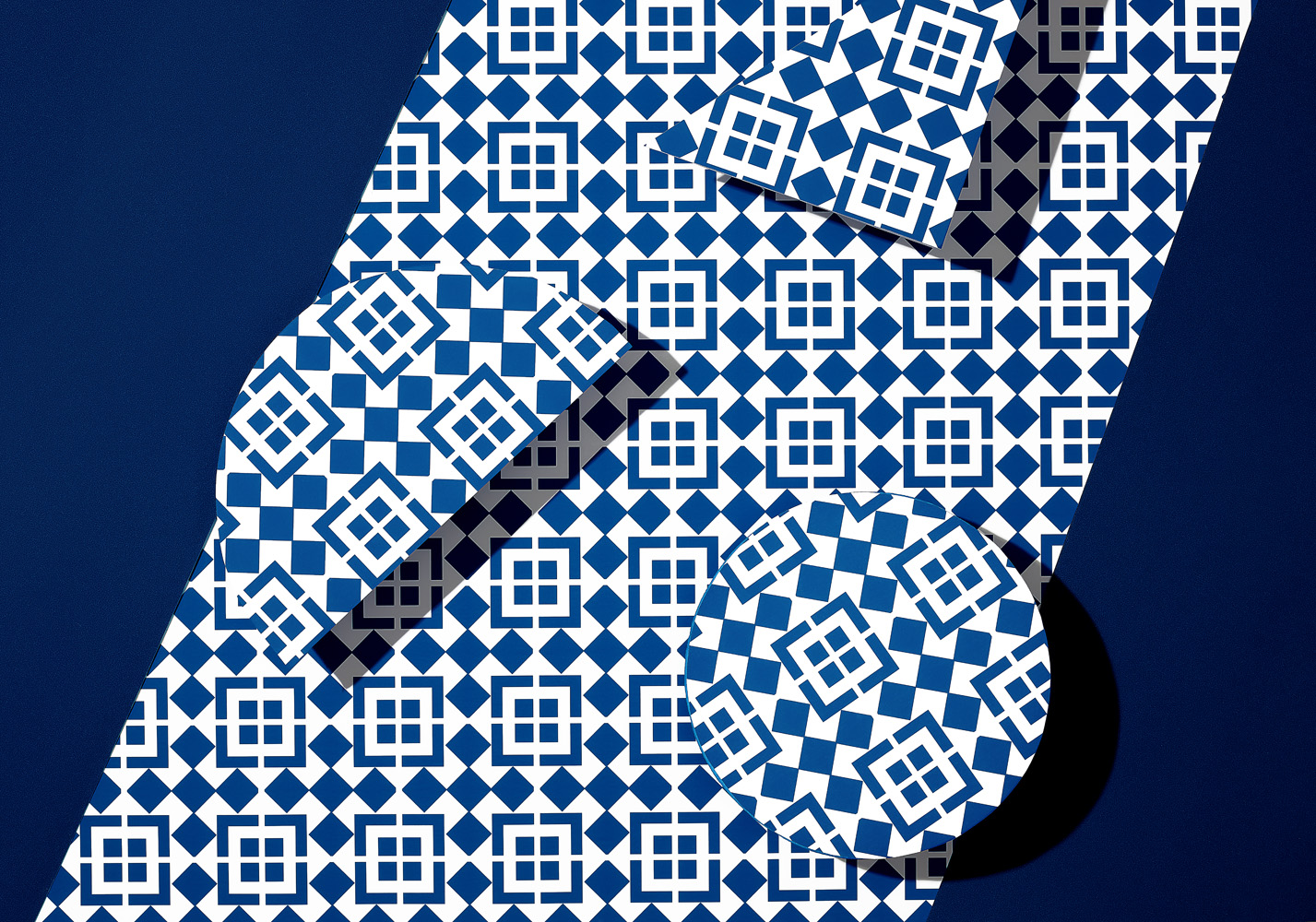 A lovely submission in our inboxes this week from Melbourne stylist Natalie Turnbull, who worked on this photographic series with illustrator Alice Oehr and photographer Scott Newett. Inspired by Magic Eye optical illusions of the 1990s and Gio Ponti's patterned interiors, each pattern was designed by Oehr to reflect the forgotten interior elements of a space — staircases, tessellated tiles, ornate ceiling cornices, etc. Click here to see the other three set-ups.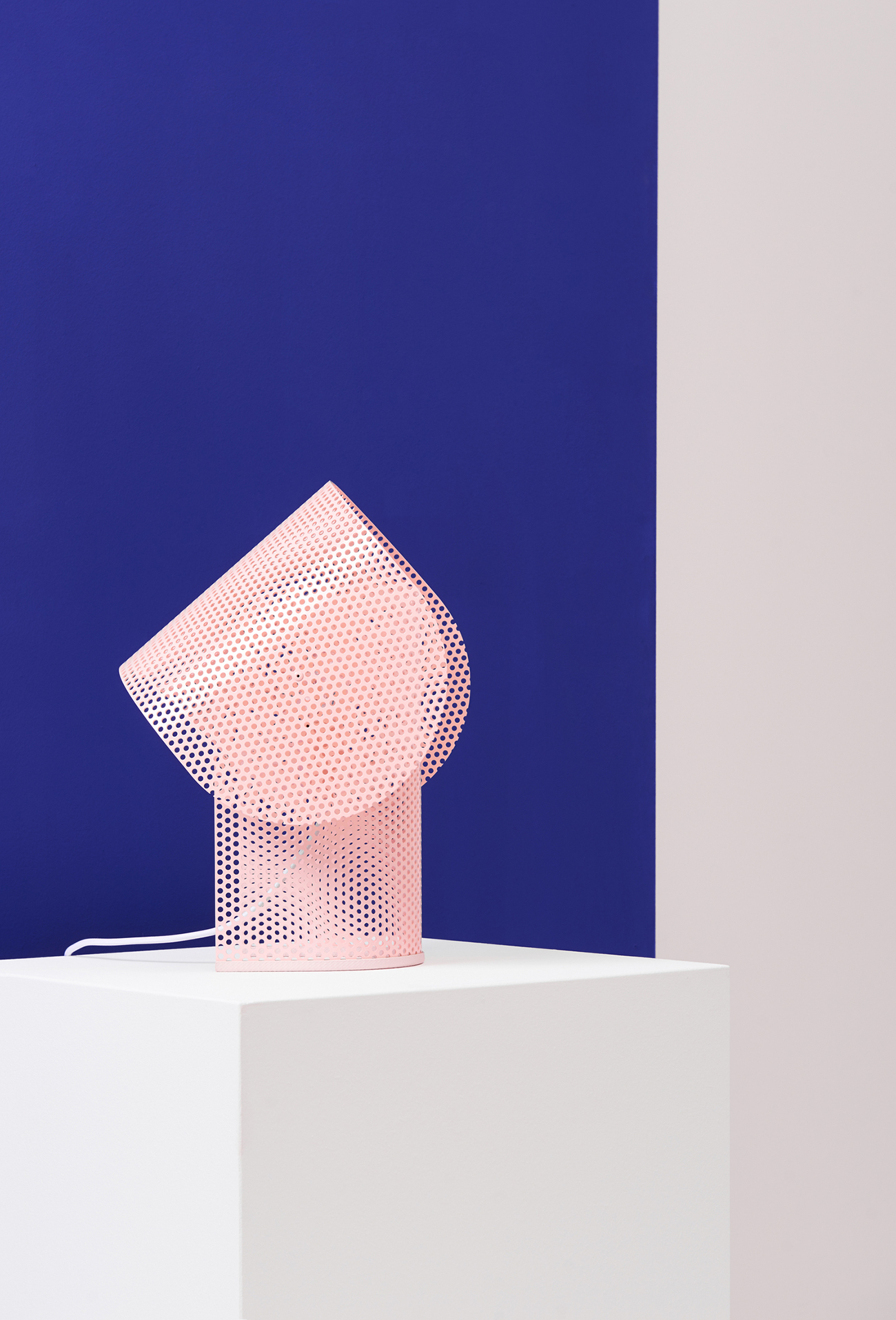 German designer Frederik Kurzweg trained as a cabinetmaker but did his Master's thesis at the University of Fine Arts in Hamburg on bent metal. Here, he puts those skills to good use with Superpose, a table lamp made from two sheets of bent, rounded, perforated aluminum.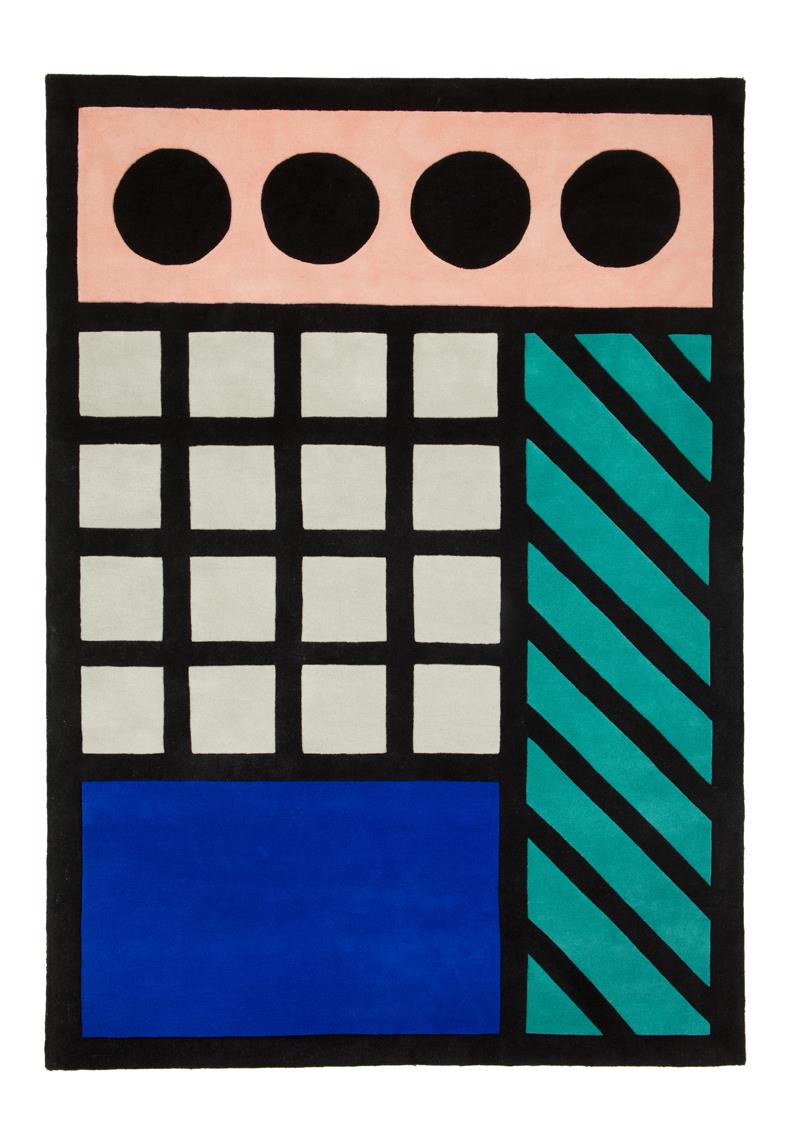 We knew that the second we published a story on geometric rugs, all the best ones would come crawling out of the woodwork. This one's by Camille Walala, queen of all geometries, for the London company Floor Story.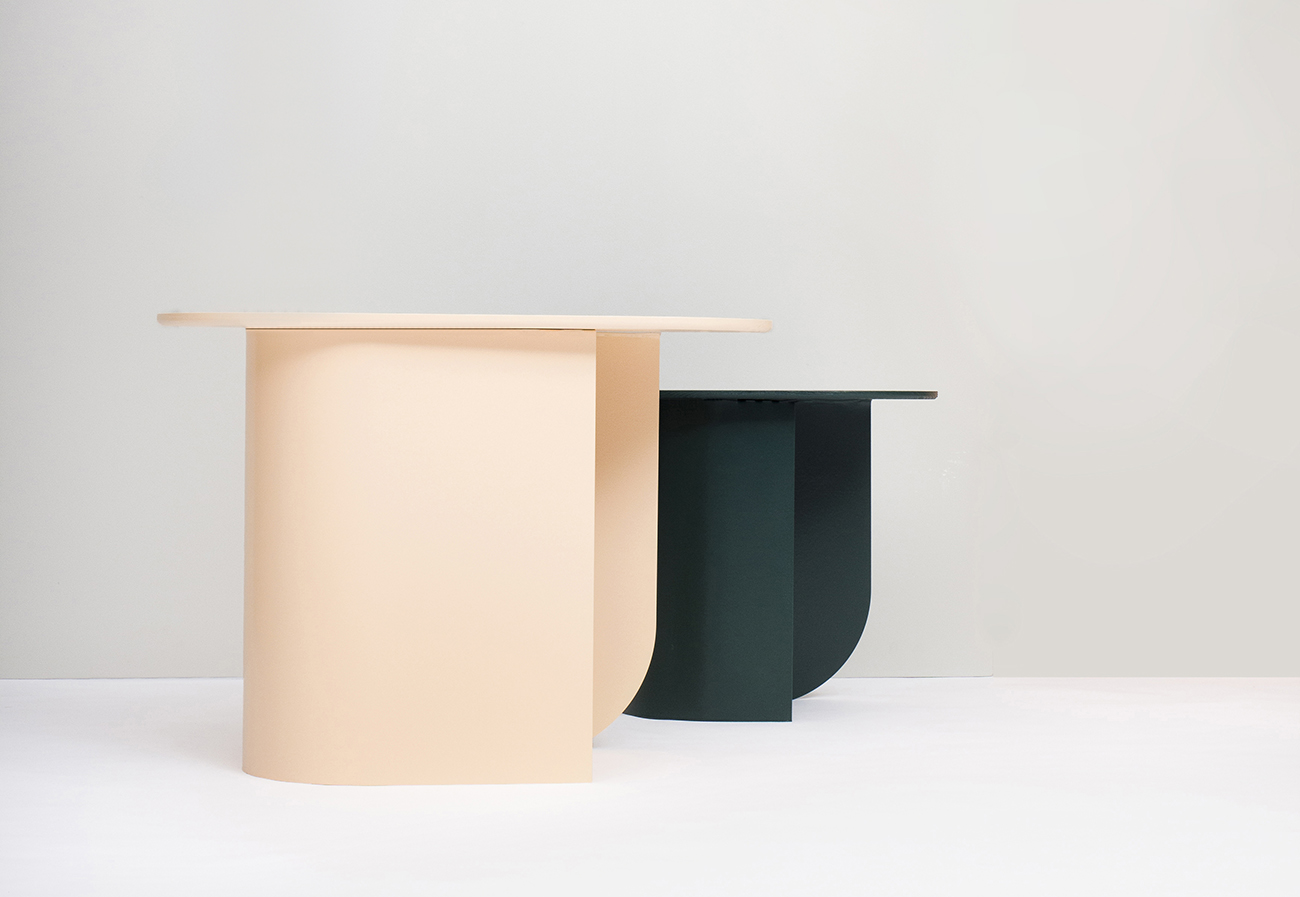 Another day, another folded metal table: This beauty with a folded metal base and wood top is by Berlin-based sisters Silvia and Antonia Terhedebrügge, a product designer and graphic designer who set up a studio together in 2015.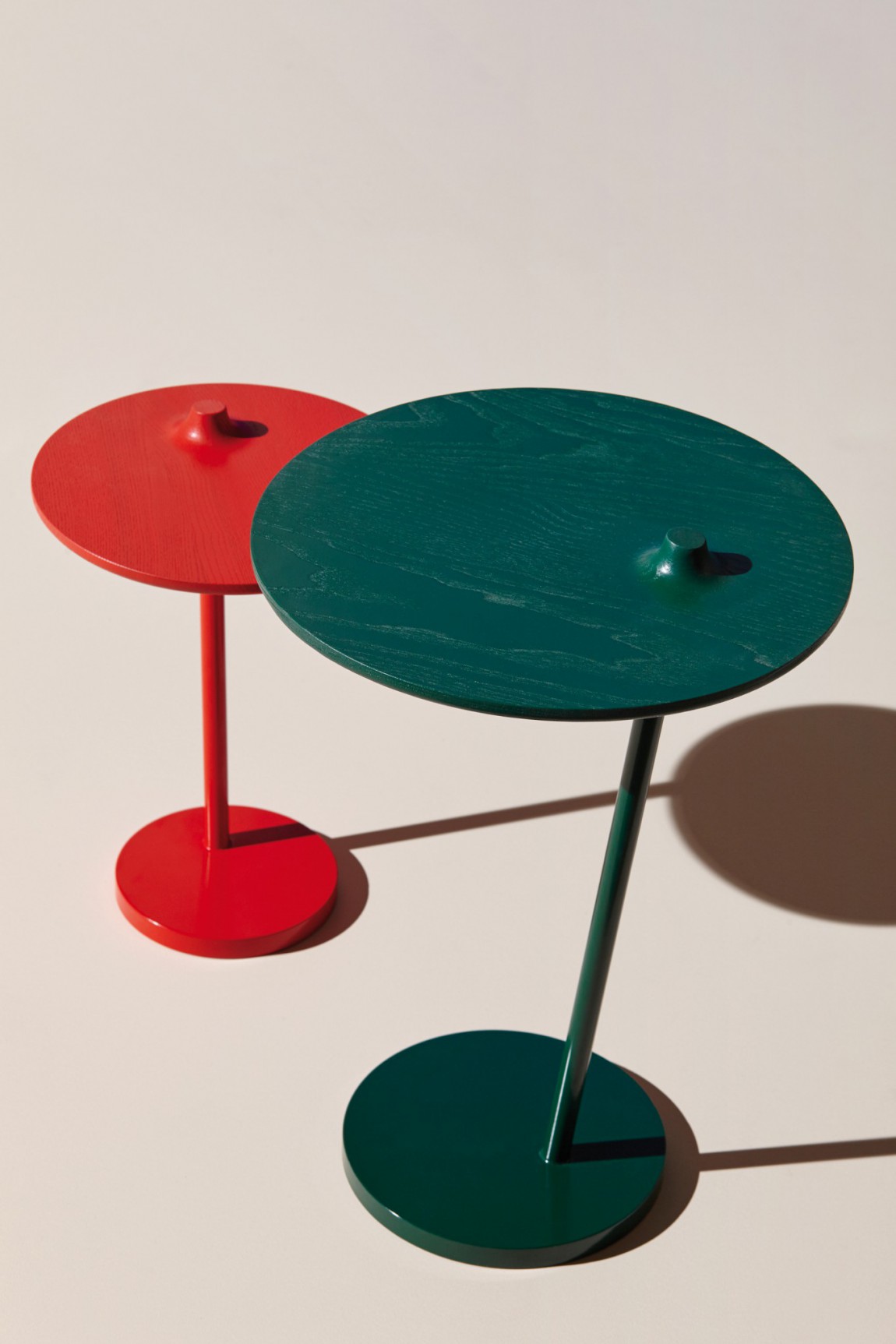 Another Berlin-based studio, Bartmann Berlin, is responsible for these varnished ash Puk tables; we also love the studio's colorful desk organizers, which also happen to be designed by Silvia Terhedebrügge.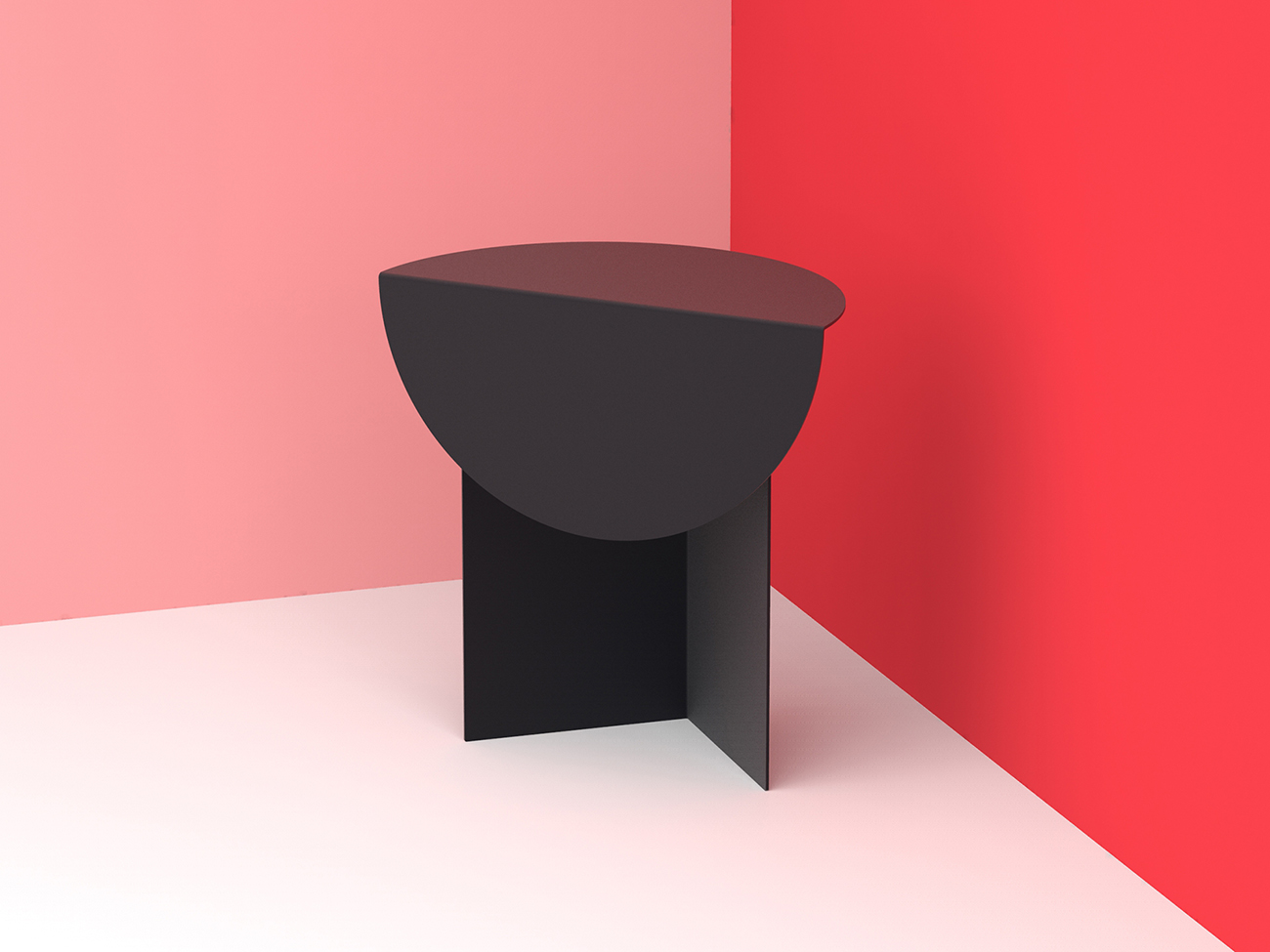 Perusing the Villa Noailles site this week, we came across the delightfully named German studio Butternutten, authors of this elegant folded metal table. Called Two, it's made from a perfect circle and square, both bent at 90 degrees and assembled into a sculptural volume.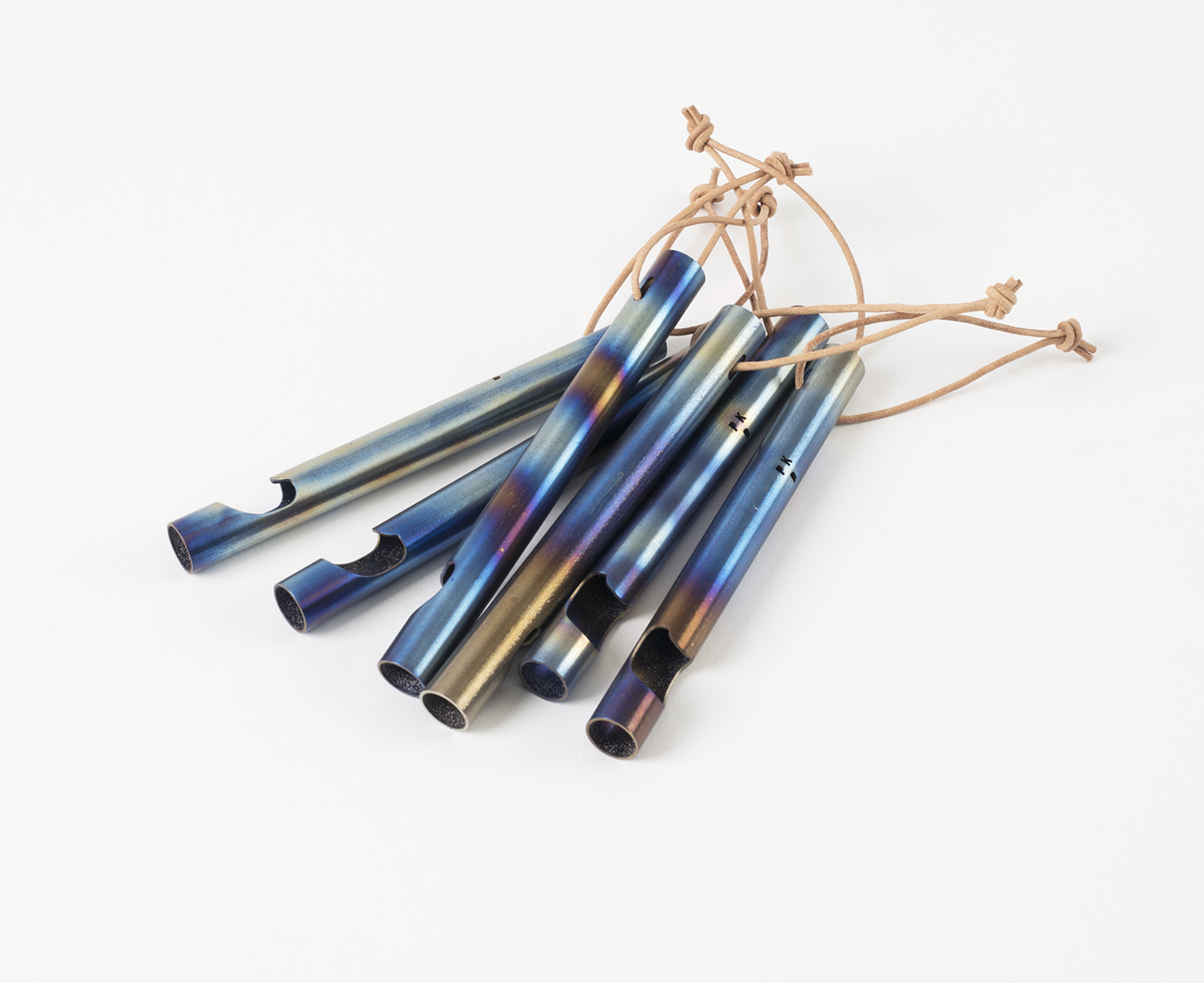 After a sea of brass bottle openers, Pat Kim's heat-patina titanium one — with handy leather lanyard — looks so fresh.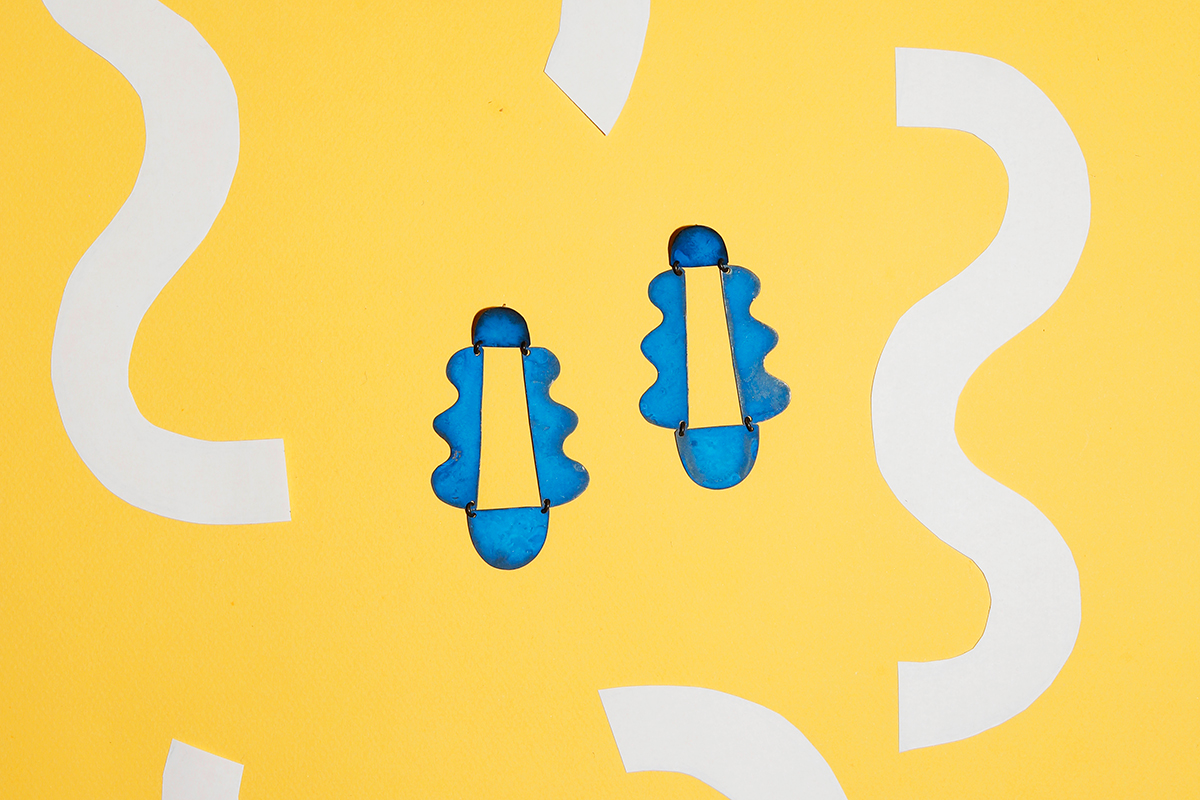 Can't believe it took us this long to post these: We bought Annie Costello Brown's oxidized blue Matisse chandelier earrings way back in the spring and then proceeded to wear. them. out. during New York design week. They're the biggest compliment-getter we've ever put on our body; you could literally be wearing a paper sack with them and still look chic. We've got our eye on these next… (Photo credit: Man Repeller)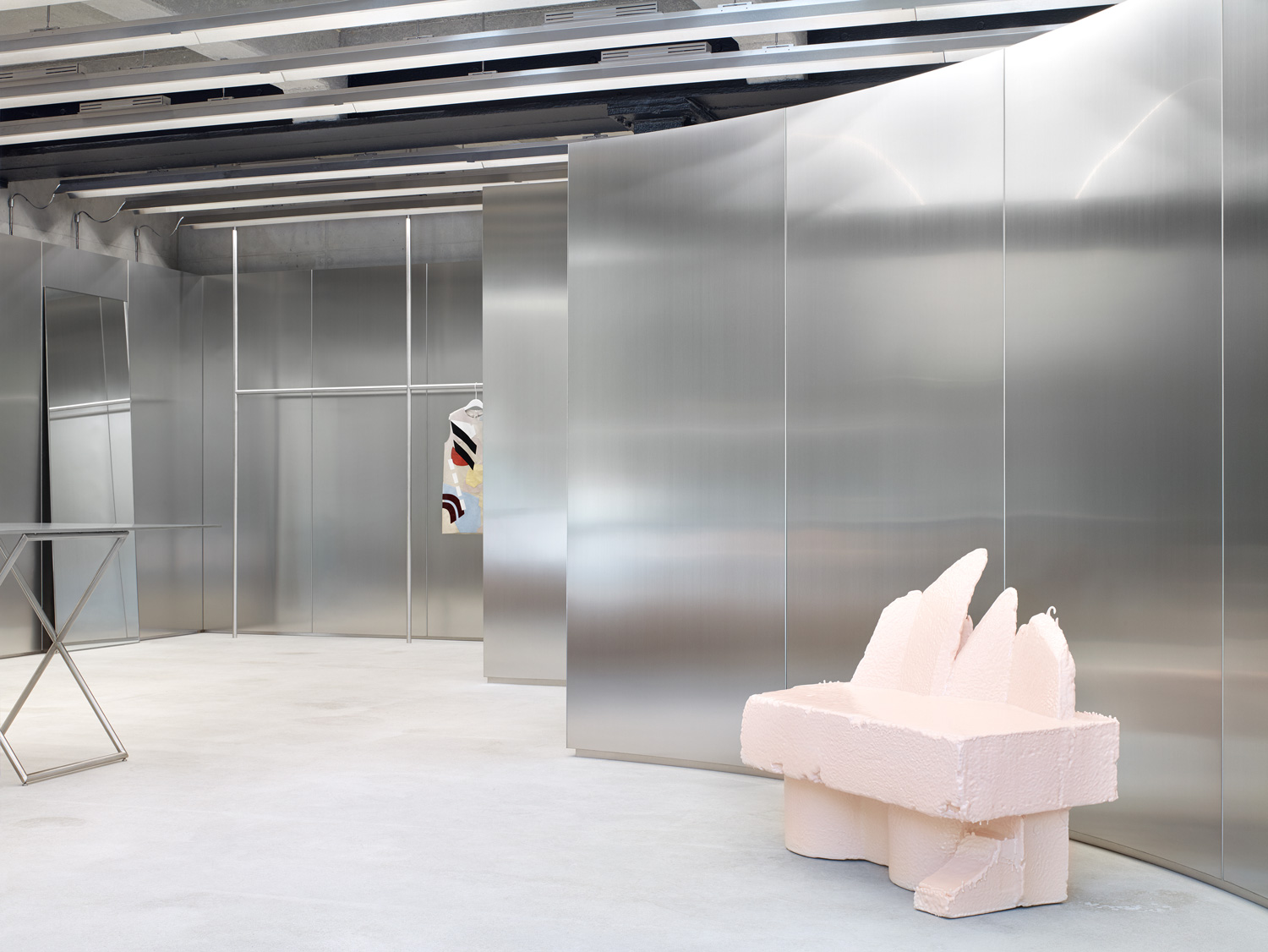 Pretty much every time a new Acne flagship opens we declare it's our favorite yet, and the new Munich store is no exception: It's like a beautiful, futuristic spaceship, with steel walls and cement floors designed by British architect Sophie Hicks and pale pink furniture created by Max Lamb. Perfect.
Exhibitions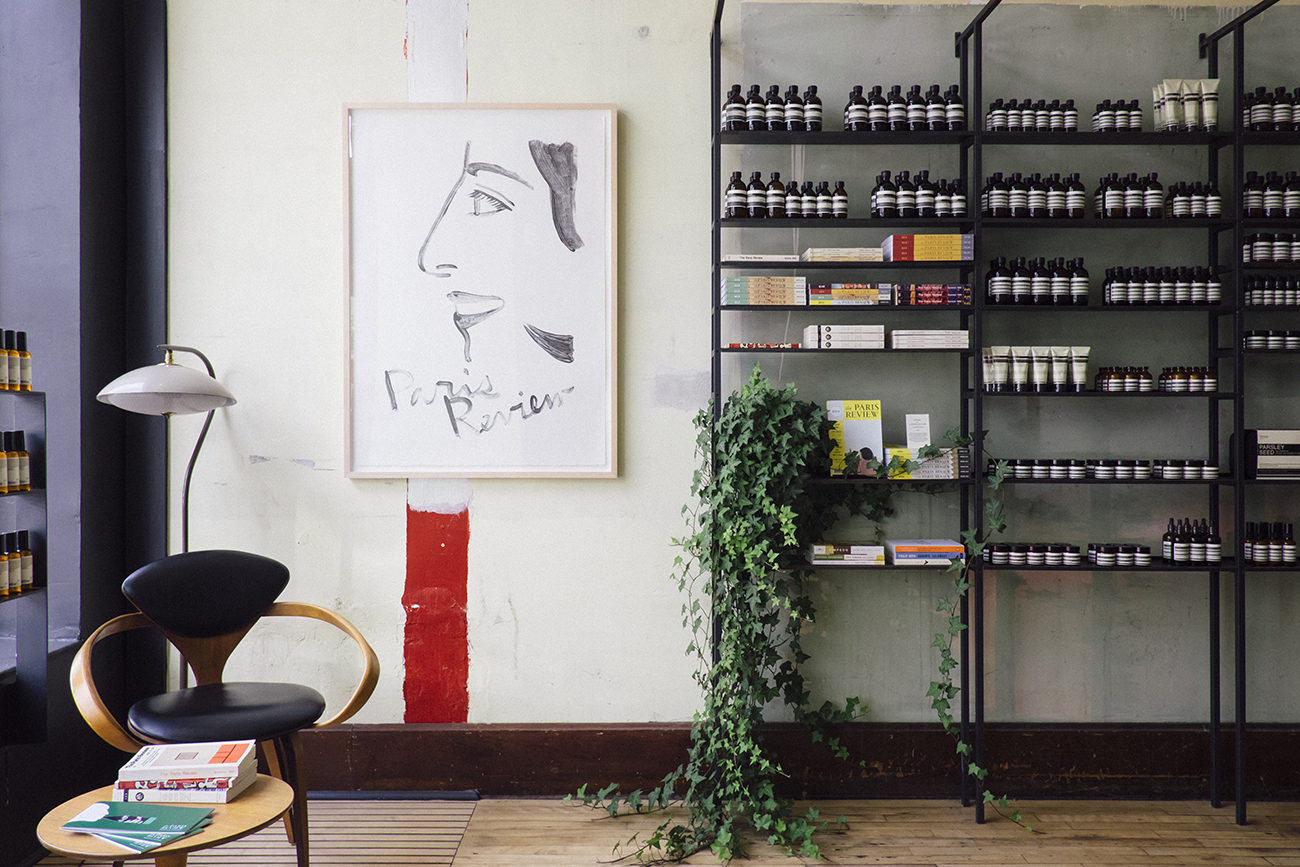 They may seem like strange bedfellows but apparently Aussie skincare brand Aesop and beloved literary magazine The Paris Review have an ongoing relationship? Aesop's Ninth Avenue New York location has a ceiling papered with old covers of the Review, and the magazine has been for sale in Aesop's stores for years. Now comes an exhibition at Aesop's Harvard Square location of seven limited-edition prints, commissioned by the Review starting in the mid-1960s, featuring artists including Louise Bourgeois, Sol LeWitt, Andy Warhol, and Alex Katz, shown here. Some of the prints are for sale here.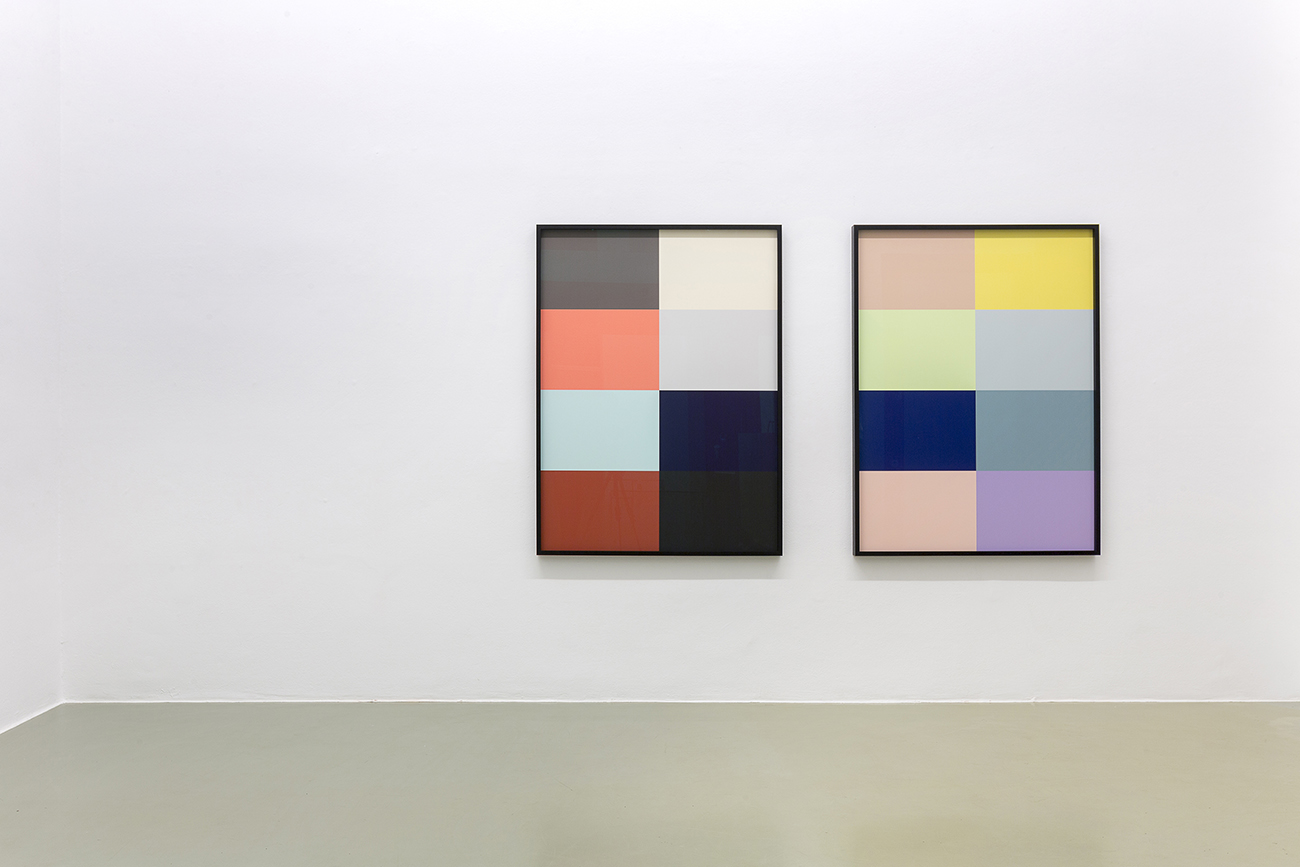 Speaking of Sol LeWitt, we love these LeWitt-esque paintings by Austrian artist Kay Walkowiak, on view at Galerie Crone right now.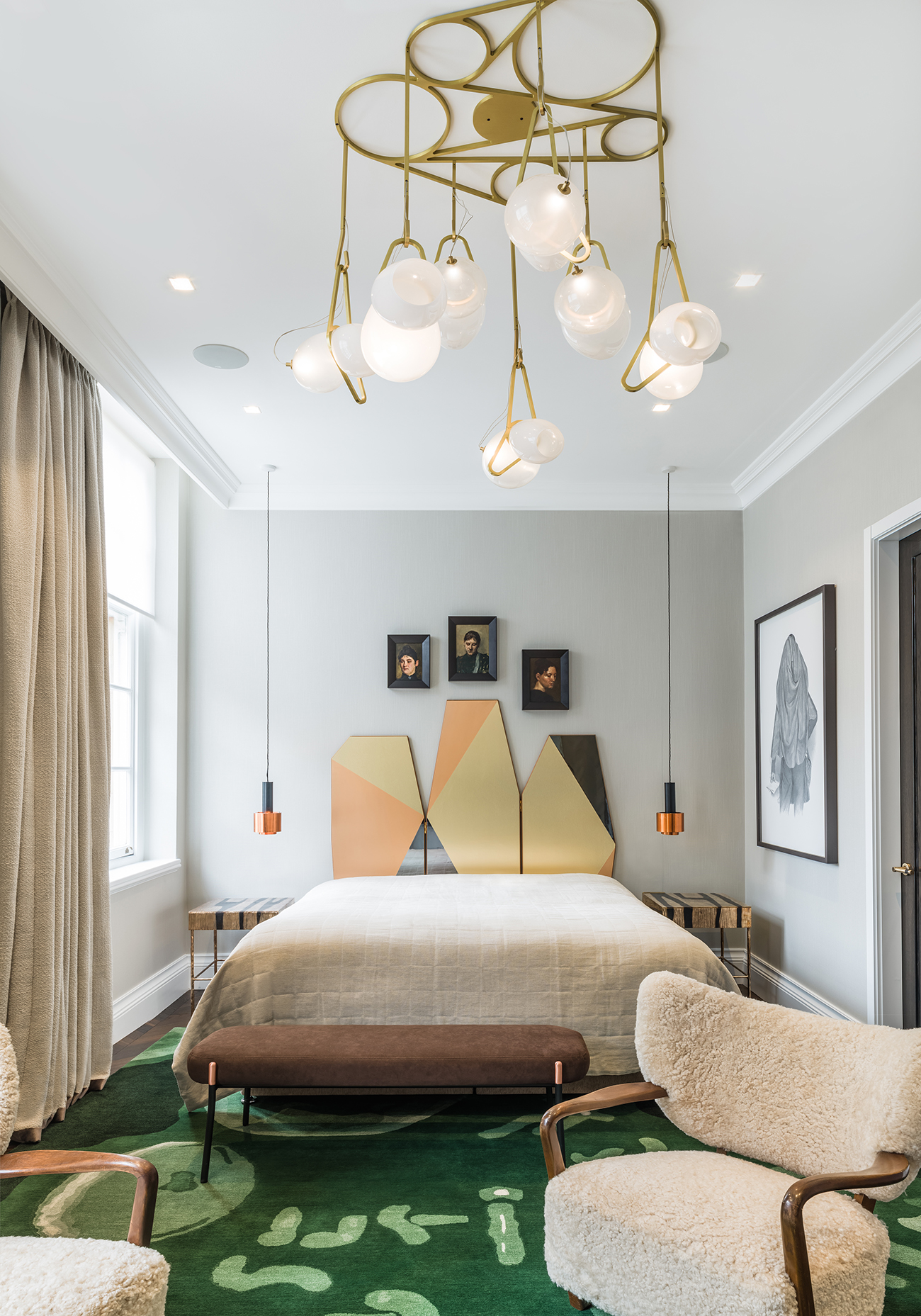 Each year, Nilufar gallerist Nina Yashar creates a fictional living space in a different location. Called Squat, the temporary exhibition has popped up in Paris, Milan, Beirut, and now London, where Yashar has teamed up with interior architects Shalini Misra to transform an apartment in the heart of Mayfair. We love this master bedroom with a screen-as-headboard by Martino Gamper and statement Catch chandelier by Lindsey Adelman.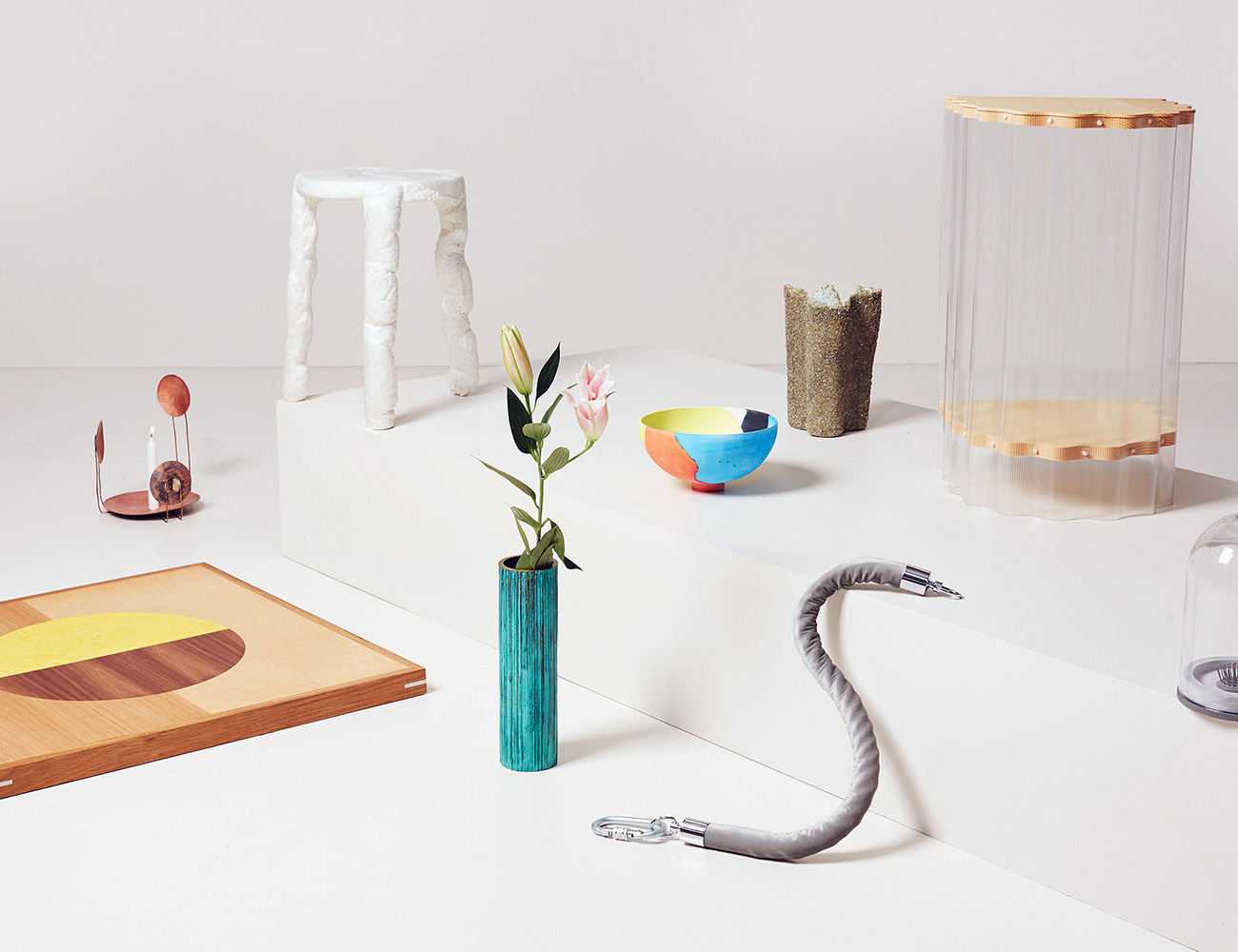 Finally we like this exhibition concept by the Australian design platform 1-OK Club: For two weeks, the exhibition will be streamed live over the internet, with each piece constantly rotating on a platform, so that works are viewable from all angles — just as if you were in the gallery with them. The only bummer is the livestream link is only available from 9AM to 5PM Australia time, so good luck figuring out that math! You can view all the works here.