12.13.17
These Four Designers Have One (Very Important) Thing in Common
Their disciplines may be wildly diverse — elaborate rope vessels, hand-woven textiles, minimalist furniture made from stone and metal, maximalist furniture made from aluminum foil — but there's one thing Doug Johnston, Begum Cana Ozgur, Nina Cho, and Chris Schanck all have in common: They all graduated from Cranbrook's 3D design program. Well, make that two things: They're also all featured in a sprawling exhibition currently on view at the school, A New Domestic Landscape, which catalogs the output of two dozen accomplished alumni and artists-in-residence. The show certainly highlights Cranbrook's considerable star power (Ania Jaworski and Jonathan Muecke are also included), but more importantly, it demonstrates how the school's progressive and open-ended approach has contributed to the evolution of boundary-pushing experimental design in this country — and beyond.
Rather than publishing the usual exhibition overview on the site today, we decided to do a deeper dive, interviewing four of our favorite Cranbrook grads about what they're working on now, and how the school came to shape that work. Read their answers below, and if you're a prospective design student, consider applying for 2018!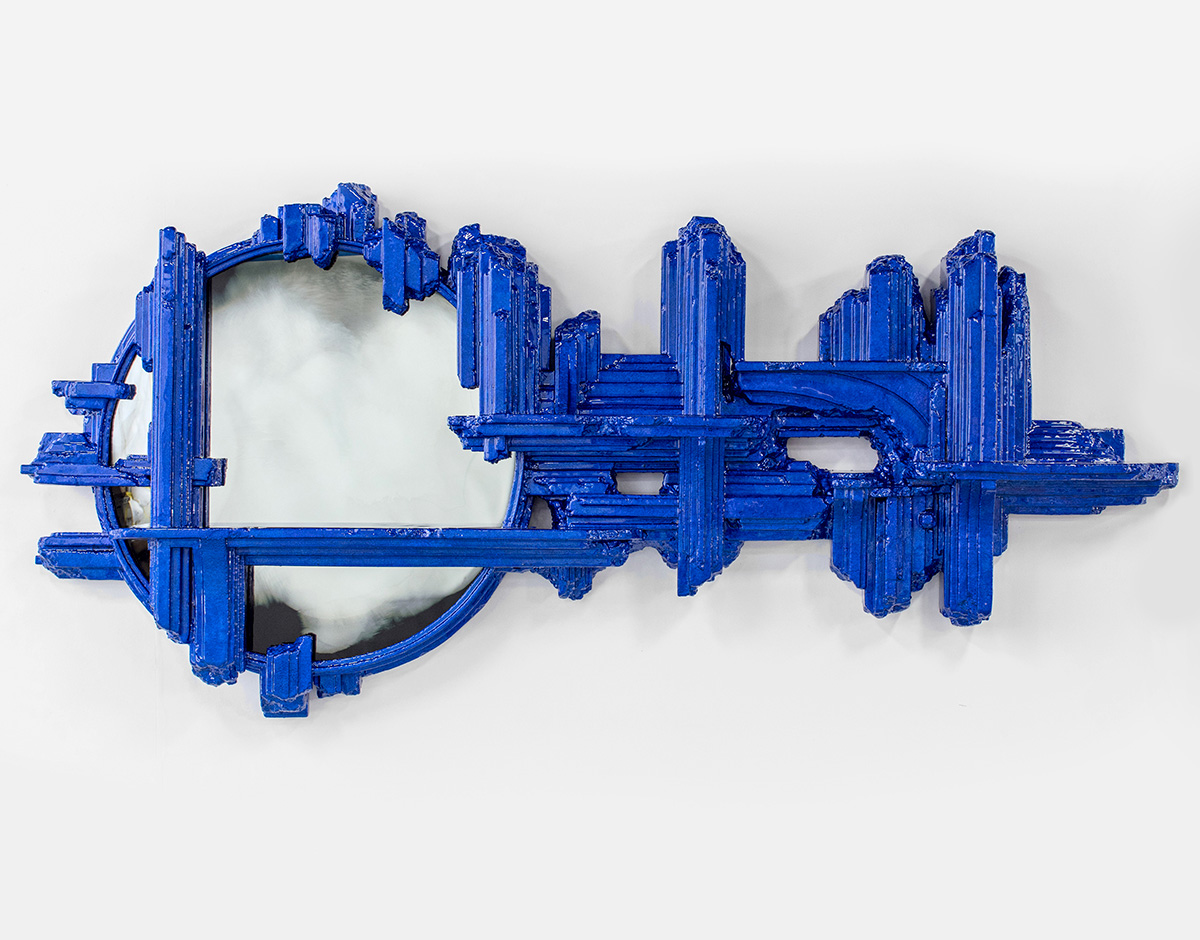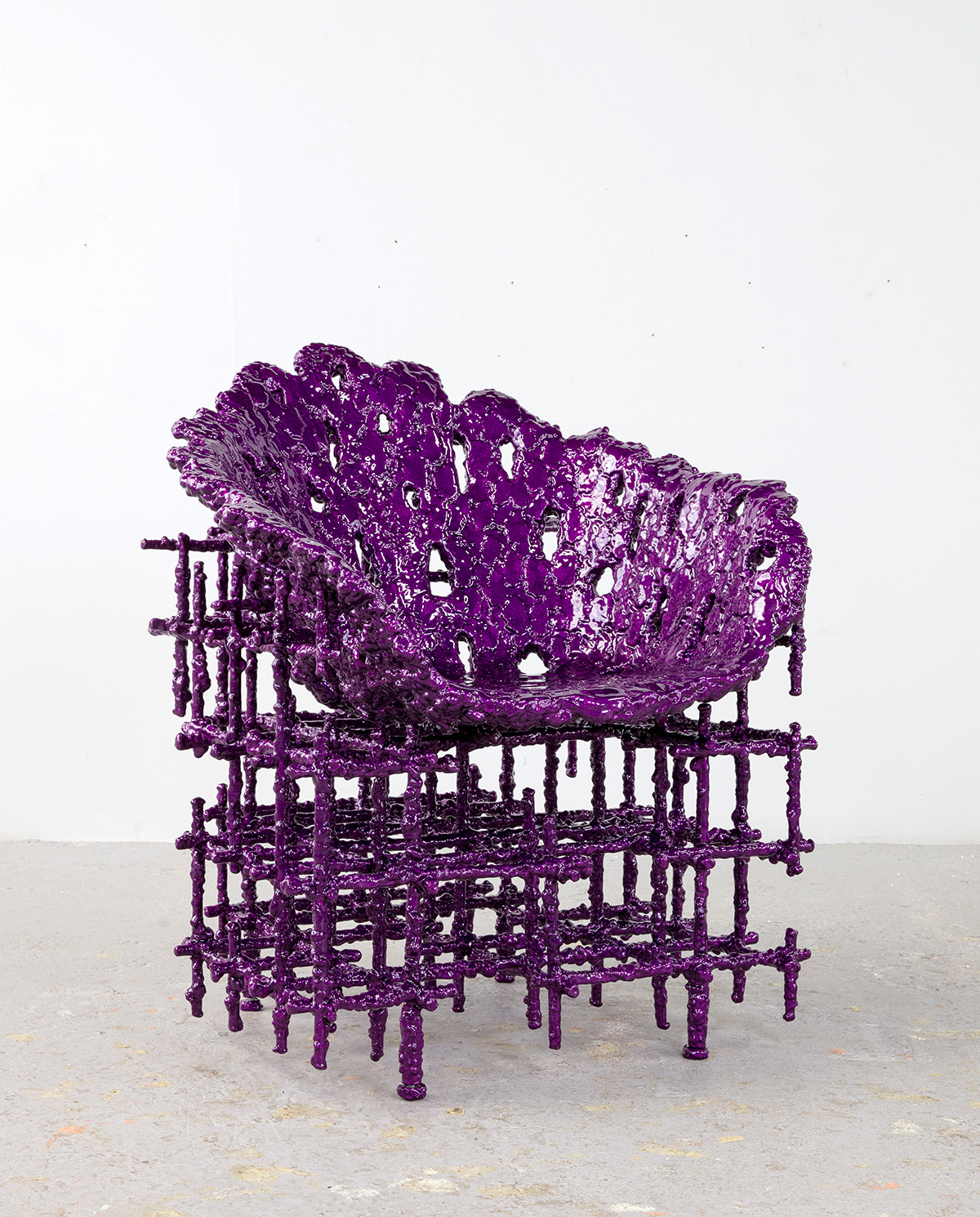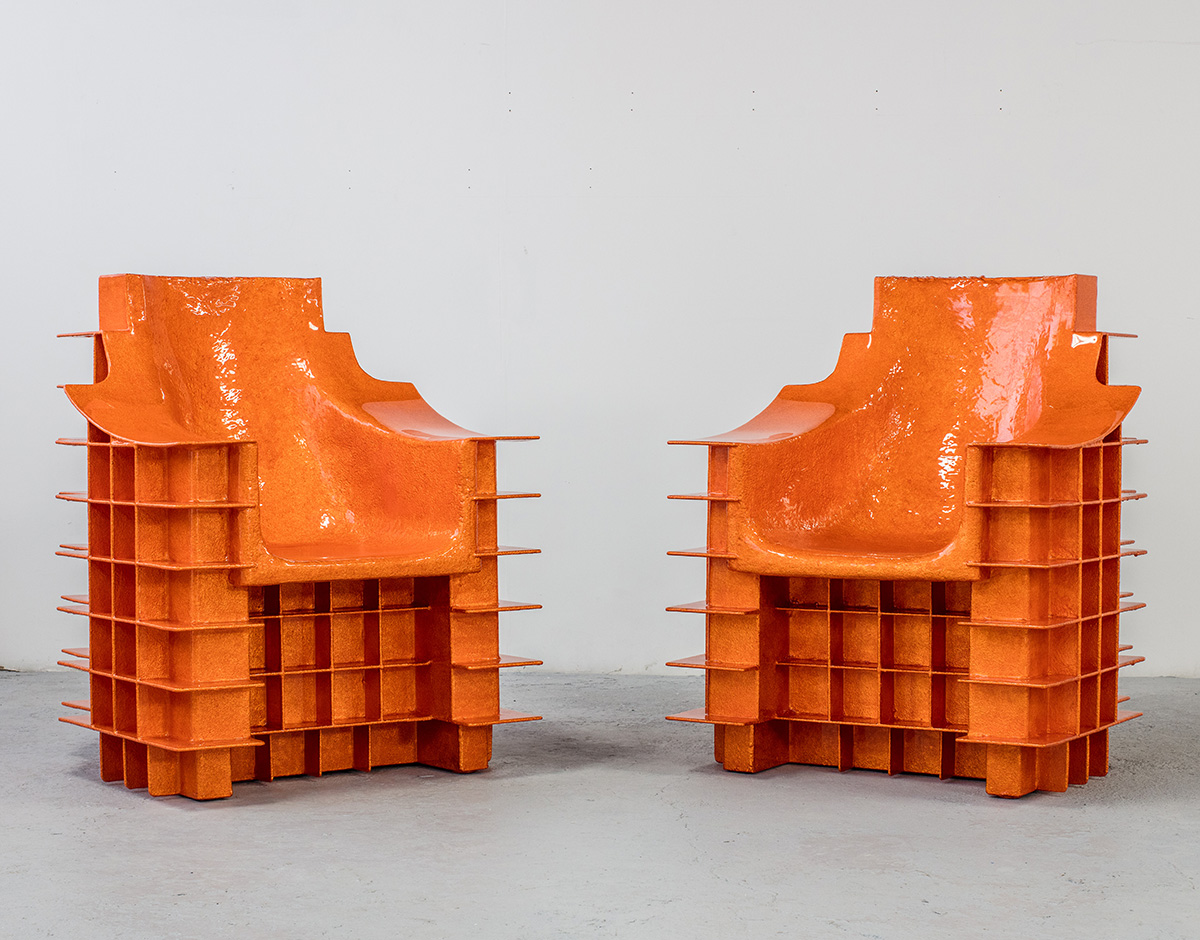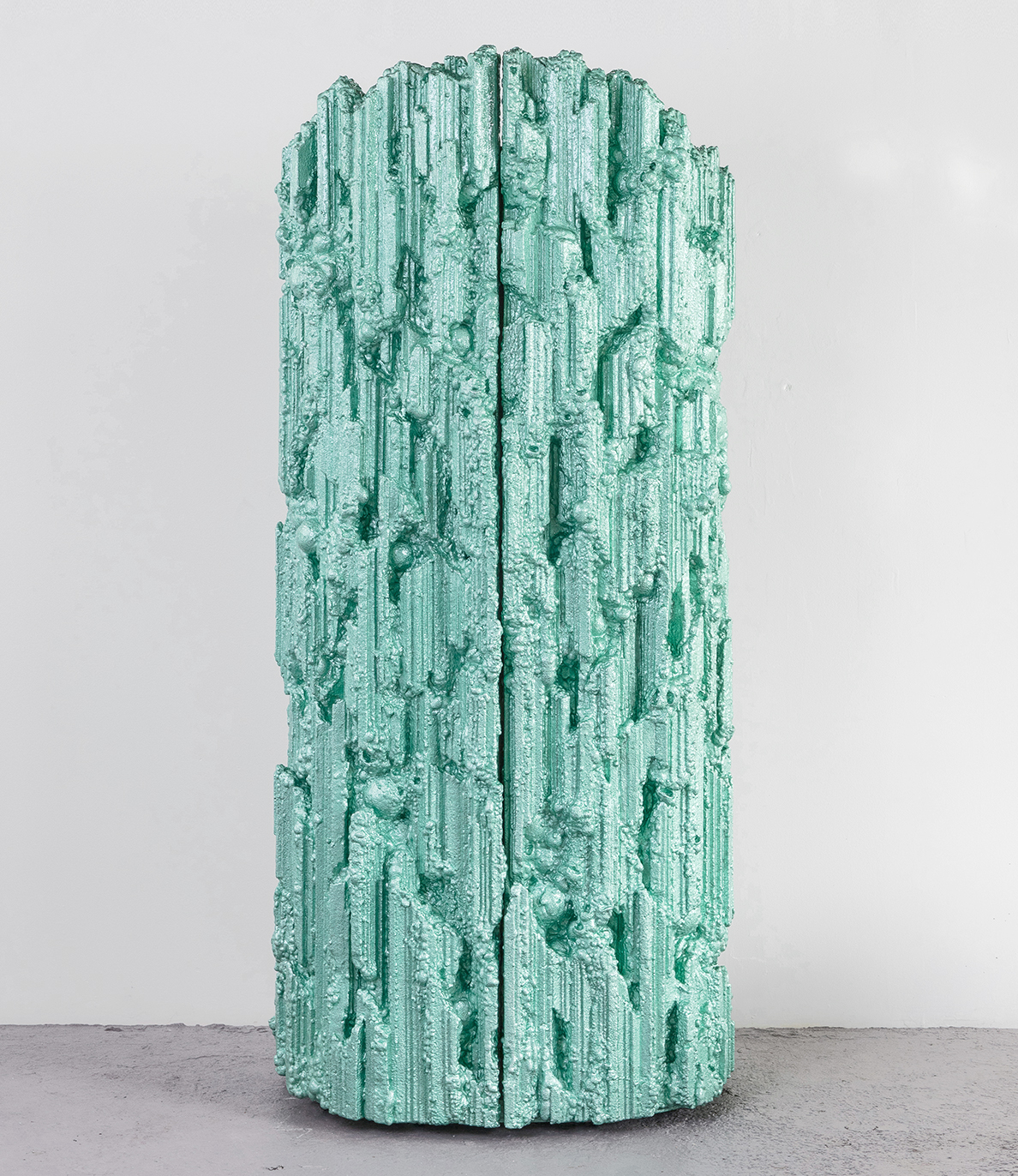 What do you make?
Furniture.
What are you working on next?
I'm preparing for my first solo show with Friedman Benda gallery, titled "Unhomely" and opening March 1 of next year. The show features 15 new works that are biomorphic blends of sculpture and furniture, drawing on many elements, from Brutalist and Art Deco architecture to ancient Egyptian, Anatolian, and Aztec iconography. I reference fantasy and science fiction but also take inspiration from my neighborhood — the people and forms around me — and dip them into a futuristic skin. These pieces are proudly irregular; they're spectacles of imperfection and they shine in their own alien sheaths.
What did you love most about Cranbrook, and how did the school influence your work?
My peer group at Cranbrook meant the world to me. In Michigan, the winters can seem endless. You're isolated in this little beautiful building that seems to be operating independently from the outside world.  Cabin fever can start to set in and you realize that you and your dozen-or-so other colleagues all have very distinct and idiosyncratic personalities. Instead of going all "Jonestown" on each other, we became really close and intimate. I looked forward to walking into those studios everyday to do my own work, but couldn't help but be inspired by the energy of my colleagues working to find the contours of their own thoughts and work. It was a beautiful experience.
What was your favorite Cranbrook building or architectural detail, and why?
Off a path in the woods somewhere on the sprawling campus is a sculpted bust on a plinth. If you step on a secret stone near the plinth, it activates a mechanism and the head spits water out of its mouth at your face!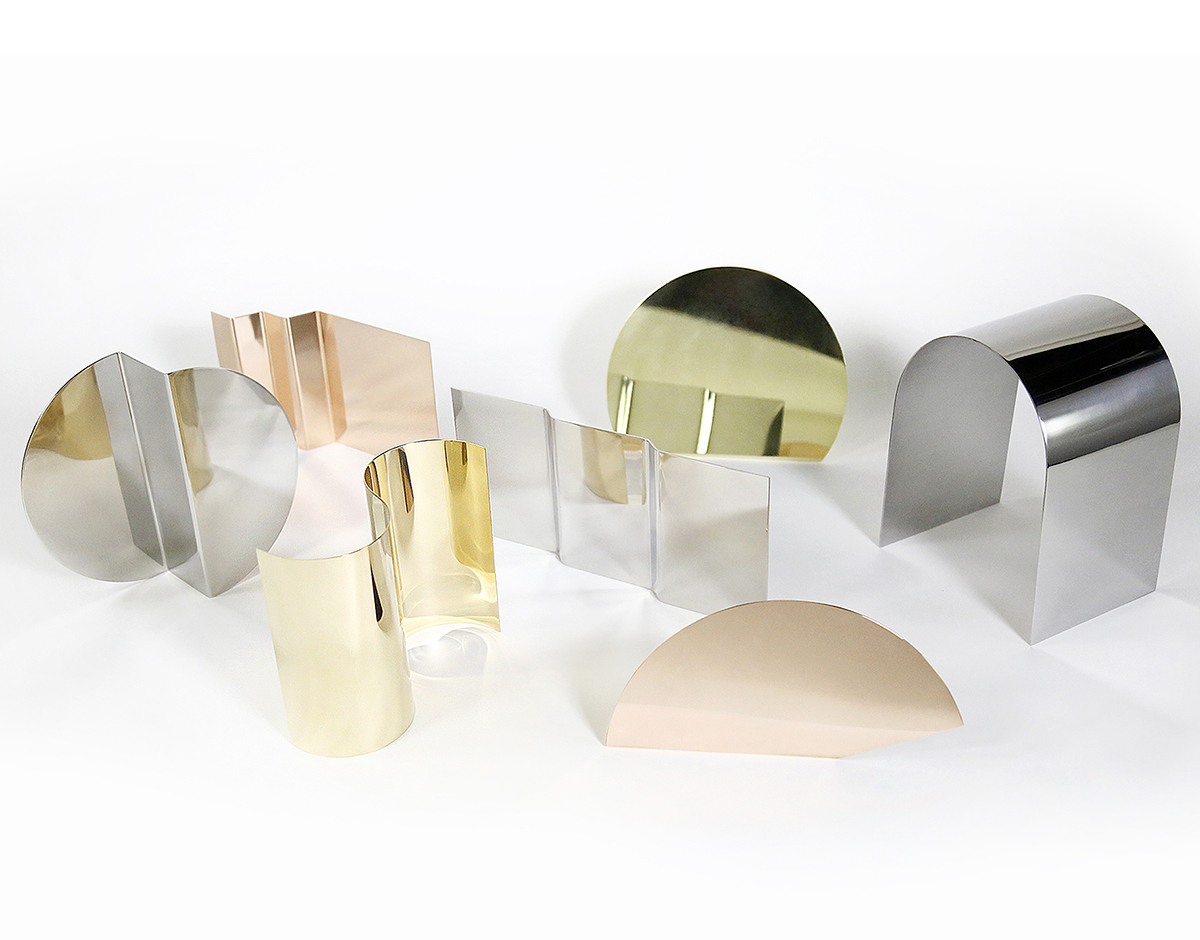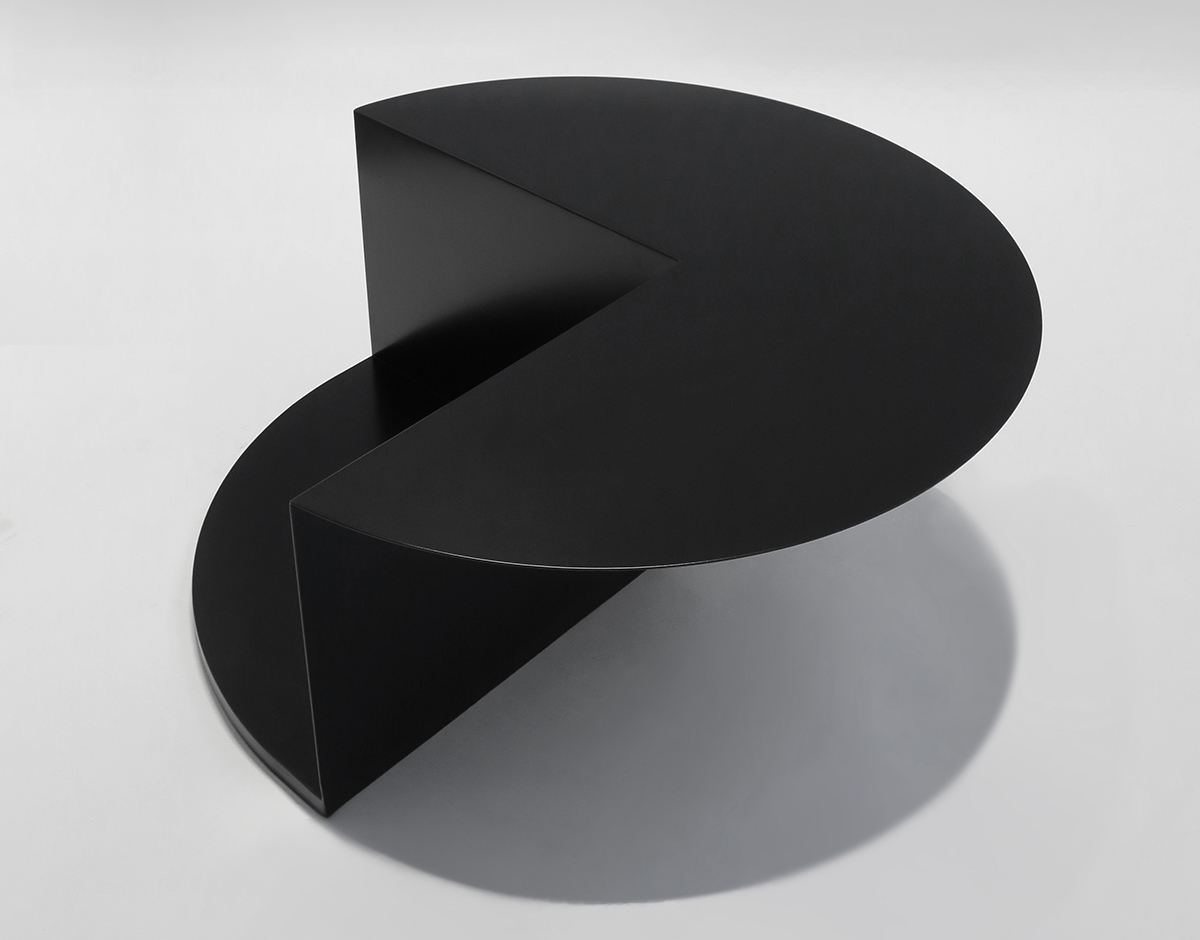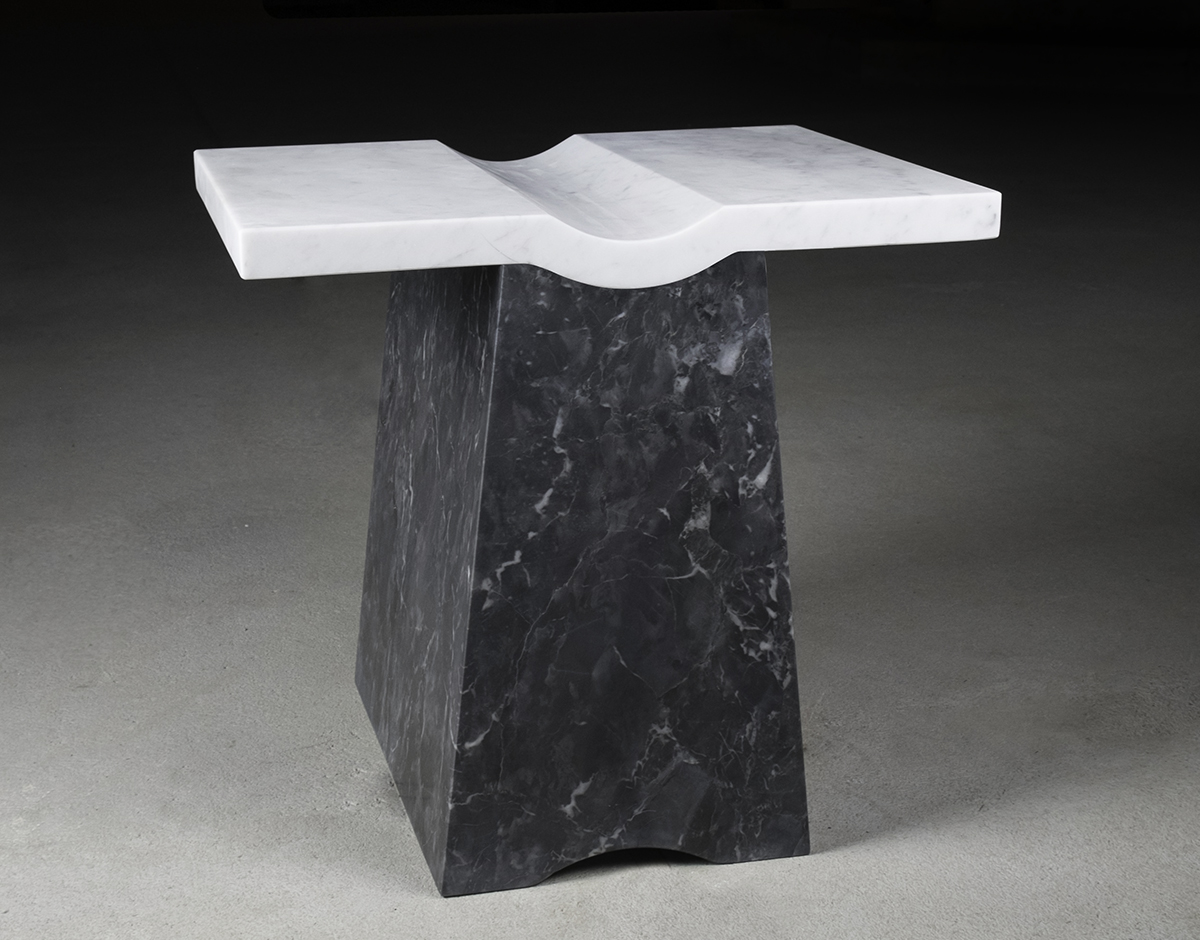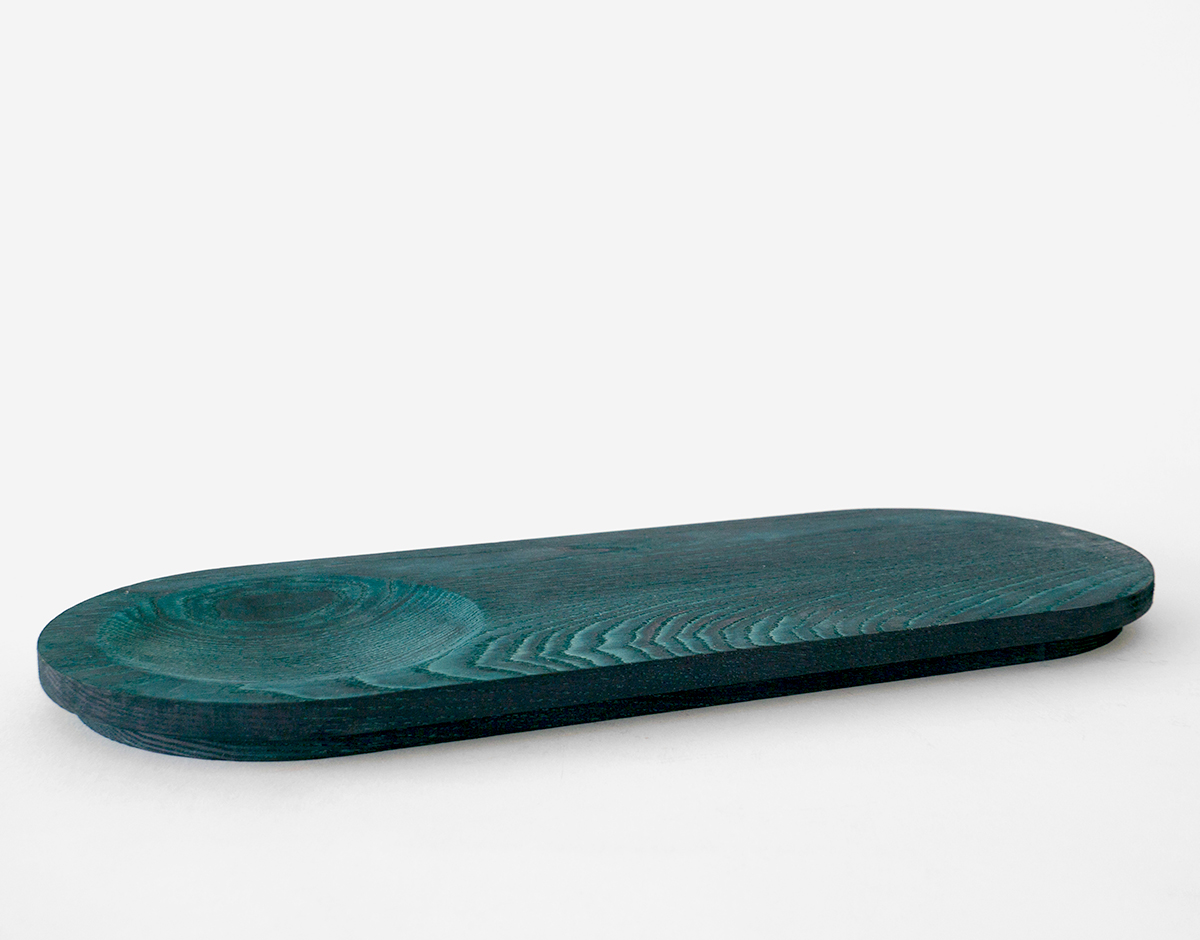 What do you make?
I create furniture and product design for interiors that focuses on reductive forms, blurring the line between an art object and a functional product. I'm exploring a sculptural form language to suggest new ways of thinking about functionality. I like to create unexpected forms, not just make pretty things. My Korean background naturally led me to a minimal and simplified aesthetic. I aim to simplify not only a form but the fabrication process as well. Color, shape, and material must be essential to the piece and complete the work.
What are you working on next?
I have an upcoming residency in February at the Toledo Museum of Art in Ohio. I'll be exploring the use of glass in my work. I want to continue studying the form language of surfaces. One of my latest works, Coulee Side Table, has a subtle recessed curve in the middle of its flat table top. I explored this unusual form language to suggest a new use for a table: The curved surface can be used as an organizer or container for displaying small goods, coins, a phone, keys, flowers, etc. My latest work, Recess Series, also continues the idea of the Coulee Side Table. A small change can be a revelation.
What did you love most about Cranbrook, and how did the school influence your work?
What I liked the most about Cranbrook was that there was no curriculum. The program is studio-based, and I was able to engage with self-initiated projects. I operated my studio as a professional independent designer and started building my career while I was still in school. Upon graduation, I moved my studio to nearby Detroit and simply a continued what I was doing at school.
Cranbrook influenced my material practice. It has become broader and more experimental while maintaining the same design identity. This is from learning from my peers, many of whom have expertise in specific fabrication and material processes. In 3D Design, the students don't necessarily need to have a design background. Many of my peers are from architecture, fashion, advertising, photo, or the music industry. That diversity brought a rich perspective to our conversations and critiques, which are the heart of the education at Cranbrook. Also, exposure to the nine other departments at Cranbrook enriched the experience and broadened my mind towards the relationship between art, craft, and design.
What was your favorite Cranbrook building or architectural detail?
It was a incredible to live and work within its historical architecture. Personally, my favorite space was the arched hallway connecting the 2D Design and 3D Design departments. The hallway has a forced perspective, framing the bronze sculpture on the other side. Beyond the sculpture, in the distance, are trees and Cranbrook's famous reflecting pools. It's a quiet and serene space just outside of my studio that I would go to to relax and think about my work.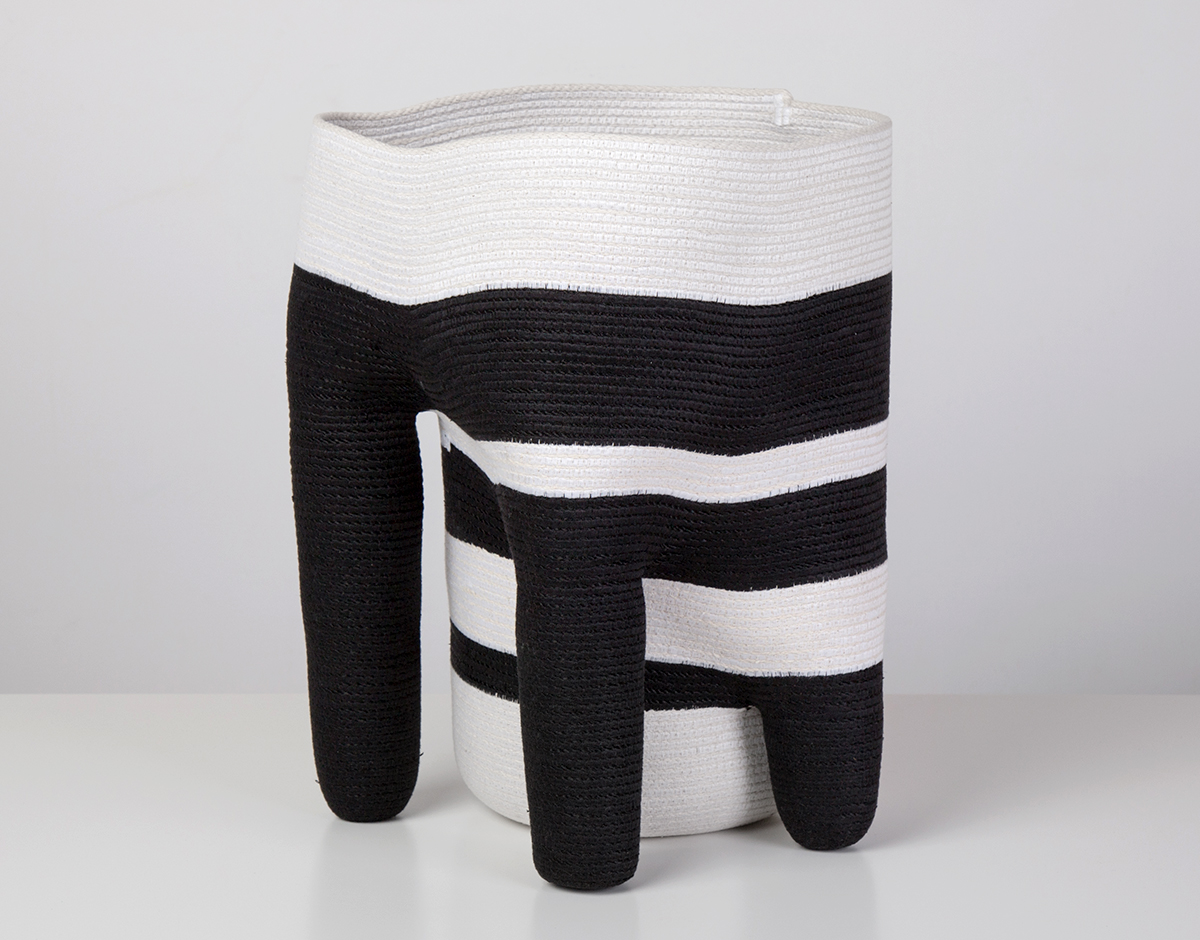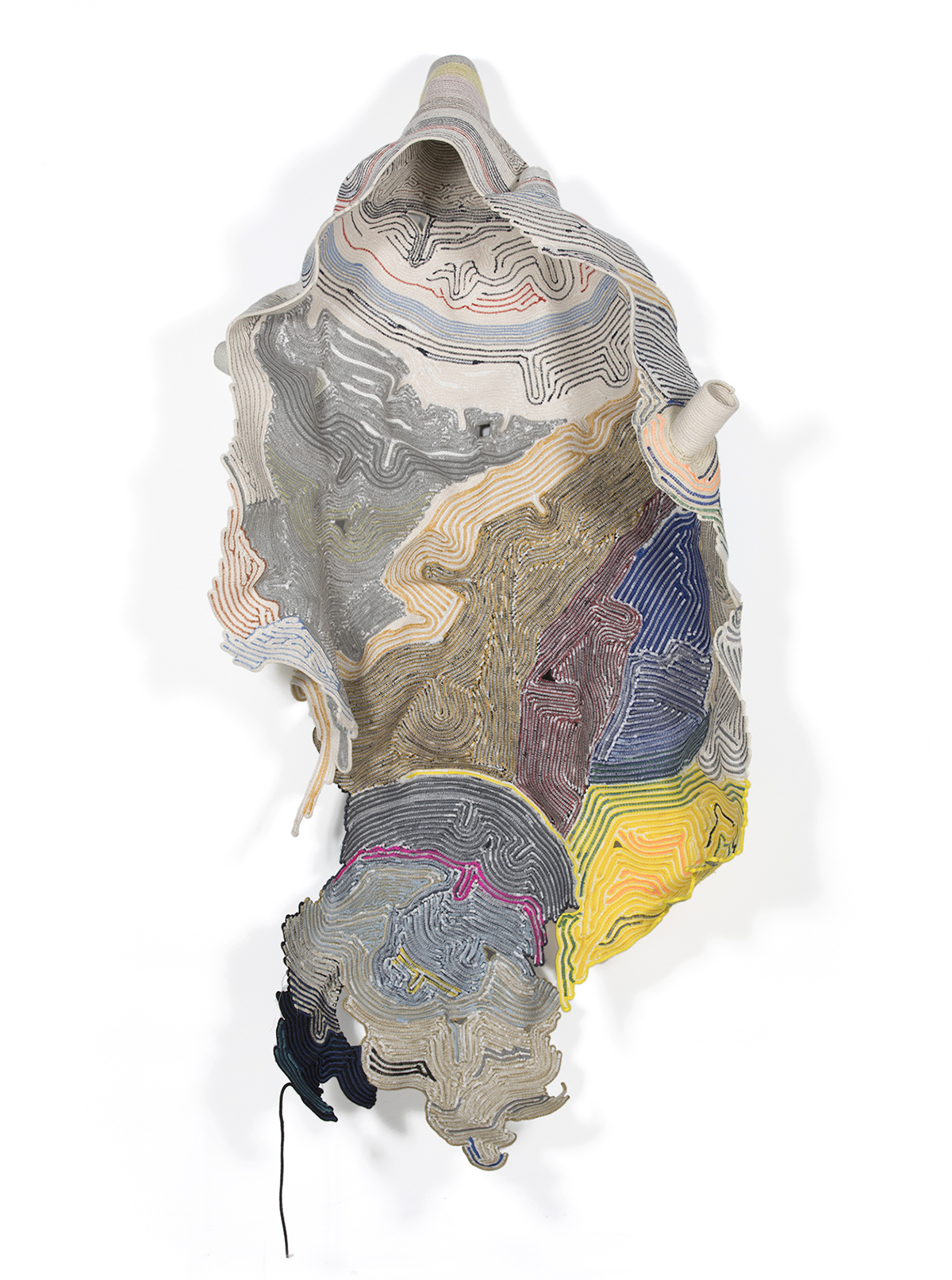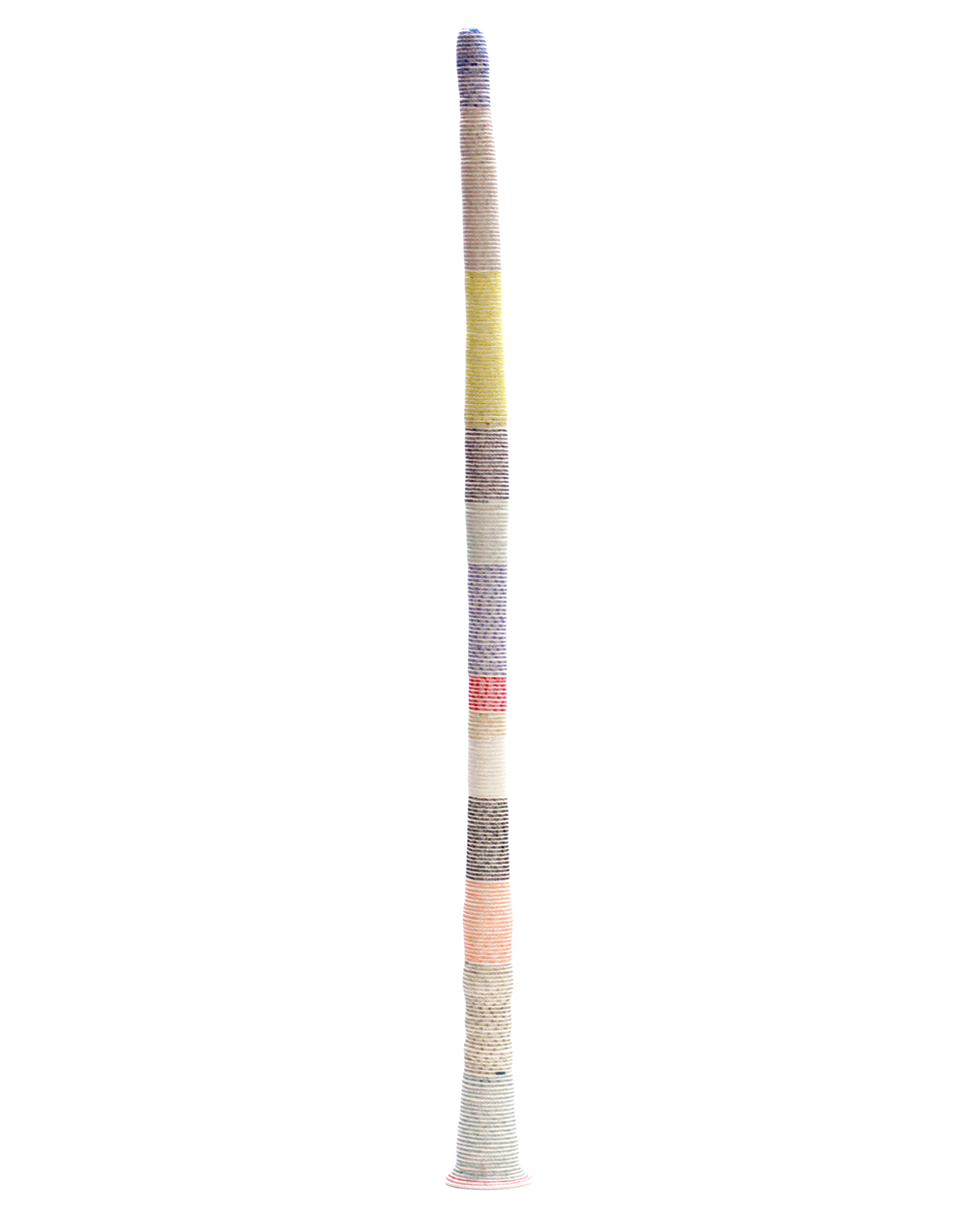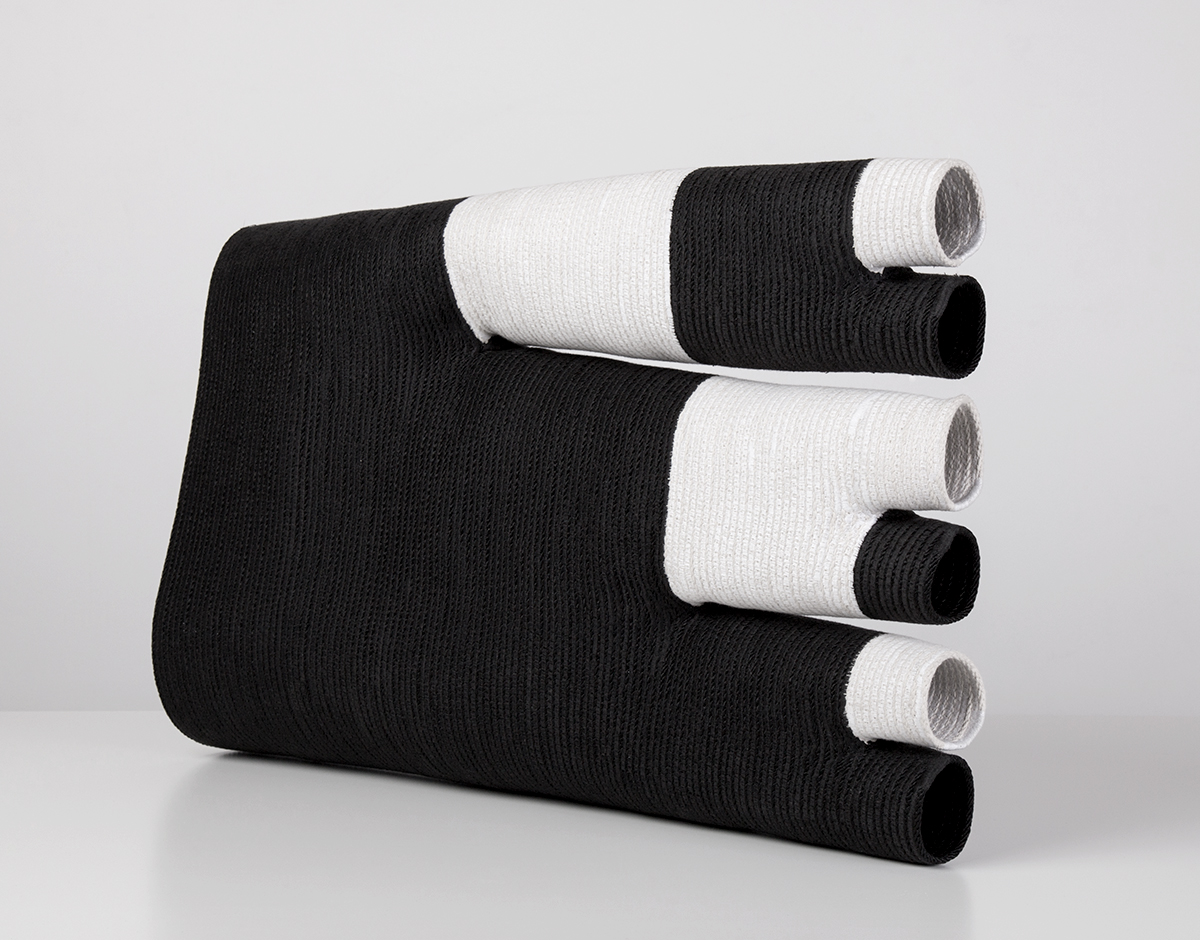 What do you make?
A variety of sculptural and functional objects, such as baskets, bags, vessels, freestanding and wall-hanging sculptures, seating, and lighting. Almost all of my work since 2010 has been made by coiling and stitching rope together with sewing machines, though I've had a few diversions during that time, and before 2010 I worked in a diverse range of mediums.
What are you working on next?
In addition to some custom lighting projects, I'm currently learning the basics of 3-D printing, lazily researching human evolution, and expanding the sculptural vocabulary of my sewn-rope work.
What did you love most about Cranbrook, and how did the school influence your work?
I chose the architecture department at Cranbrook because it had an exciting history of alternative and rigorous pursuit of non-conventional, multi-disciplinary, and expanded notions of architectural practice. The Academy does not have curricula/classes and runs on a pass/fail system so there's a huge amount of freedom to explore your own interests and develop unique methods of working. While there's a large amount of influence from your colleagues and classmates, you are truly free to explore and develop in an organic way. I had a background in art, music, and architecture, and all of those could be evaluated and pushed with equal consideration and appreciation at Cranbrook. It's a place where exploration, no matter how abstract or unconventional, is considered to be the richest of life's experiences. That sounds really corny and sales-pitchy, but it's the foundation of Cranbrook and why I chose it.
The work I do now grew directly out of my thesis work, which was done with my friend and classmate Yu-Chih Hsiao. Our work was very different but we decided to collaborate on all our projects for the last semester. The final result was a series of pavilion structures/spaces made from randomly-woven plastic irrigation tubing, held together with zip-ties. The process and way of working fascinated me and touched on so many of my interests and desires, and I continued exploring ways of making space and form with lines of material, eventually coming into the work I still do today.
What was your favorite Cranbrook building or architectural detail?
The whole campus is outstanding and insanely rich with beautiful details. I don't know if this is true or historically accurate, but as you walk around, many of the original buildings have little empty niches in the walls, or pedestals with nothing on them, and I was told that Saarinen incorporated those with the idea that the artists would make pieces to fill the spots over the years to come. The idea of the architecture making accommodation for an unknown future, and encouraging that type of interaction, is very endearing and exciting to me. It extends to the grounds of the campus as well, where if you walk around you will encounter a few un-commissioned works here and there, some crumbling and decaying and others newly placed, amongst some larger commissioned pieces by well-known artists. It's a gesture of inclusivity that extends the community of artists through many decades.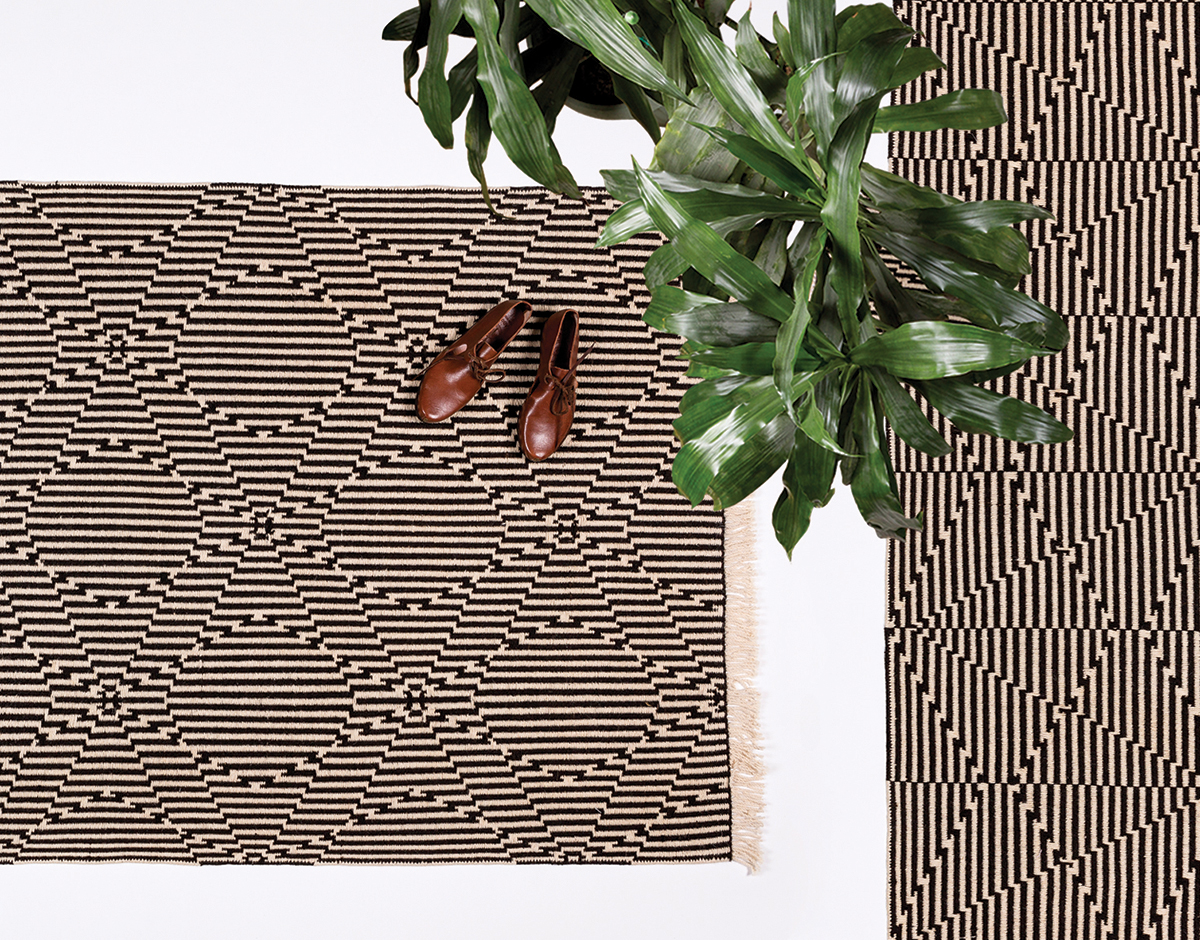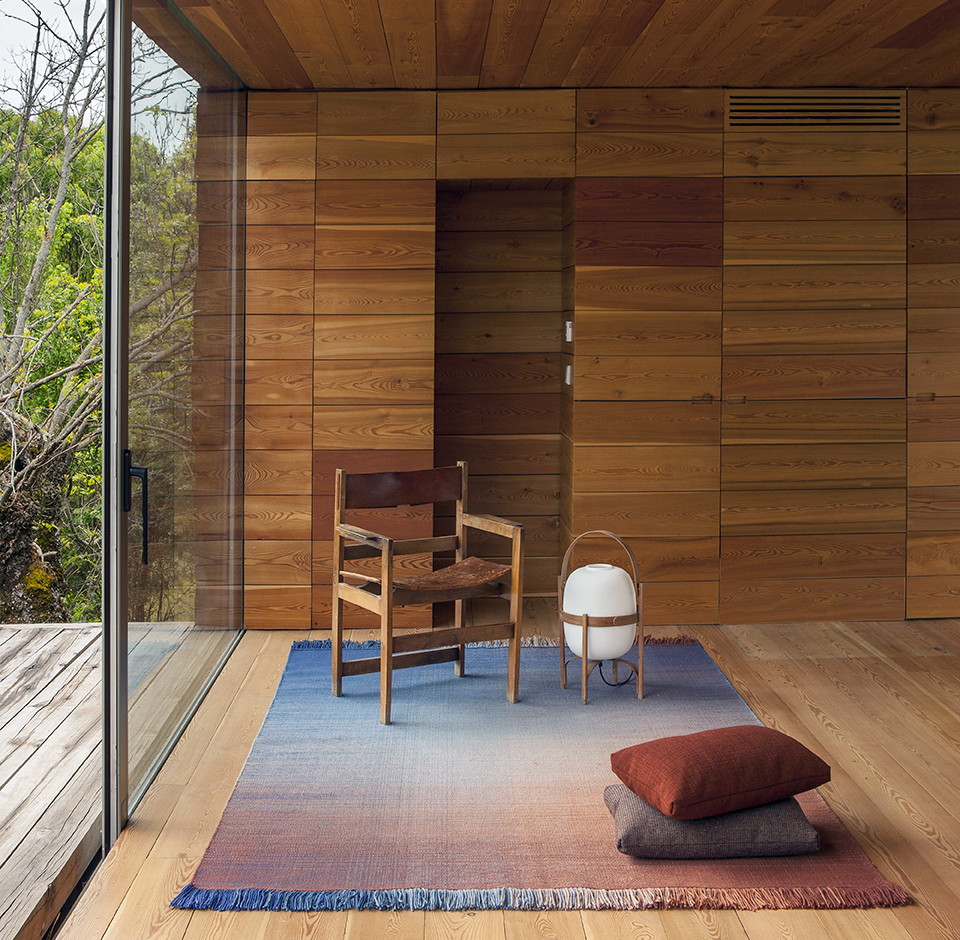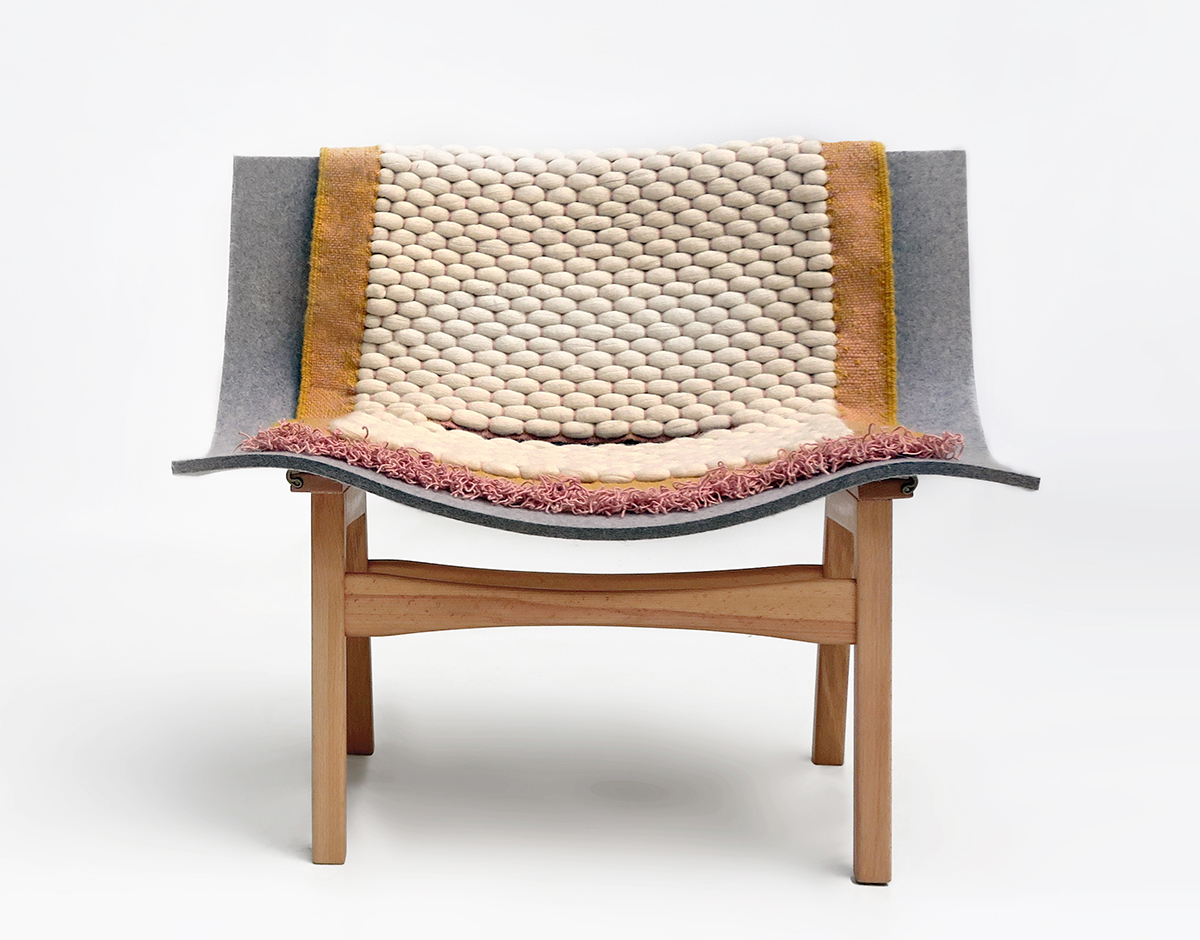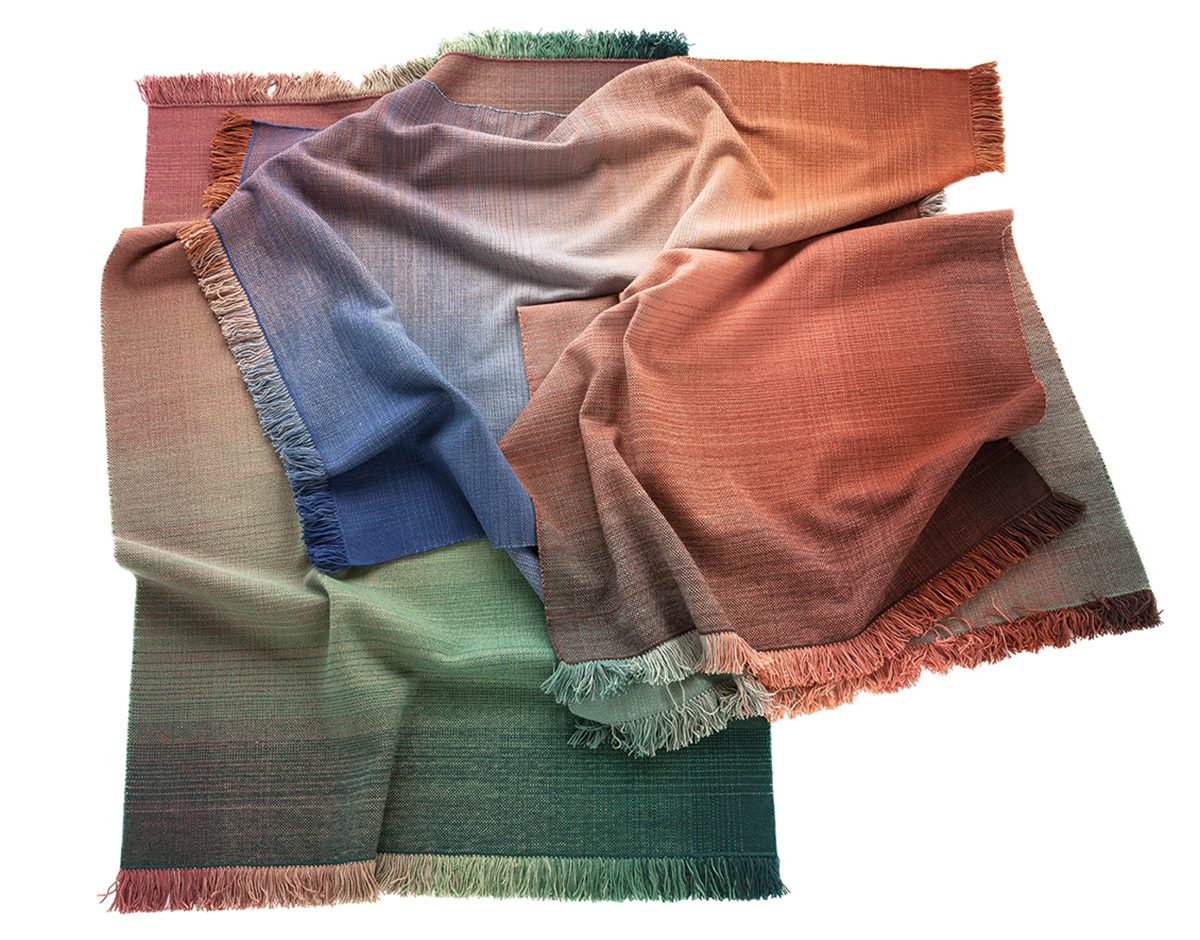 What do you make?
My recent work focuses on weavings and textiles. After graduating from Cranbrook, I moved back to Istanbul and started my studio, where I experiment with traditional weaving techniques. Working on the loom, I develop new techniques and create designs that bring out the visual potential of the technique. Hand-weaving is an ancient tradition in Turkey, however it's on the verge of being forgotten. I travel around villages and collaborate with women who still practice this craft. Together we apply these ideas and skills to making handwoven rugs.
What are you working on next?
Currently I'm working on a new rug collection that merges the knowledge and experience I gained from my previous projects SHADE and OPTICALS. This time, I'm after creating illusions through the use of color and line thickness. I will be launching the new collection at Wanted Design in 2018. Another exciting project I'm working on is commissioned by Inbetween and supported by the Turkish government: Together with 5 other Turkish design studios, we are rediscovering the culture, religion, and knowledge of the ancient Mesopotamian city Harran. The production of the collection is going to be held by the women of Harran, and the Syrian women residing at the Harran refugee camp.
What did you love most about Cranbrook, and how did the school influence your work?
I loved the interdisciplinary diversity of Cranbrook. This environment enriches the conversations, feeds you as a designer, and gives you a broader vision. The open structure of the program encourages an experimental design process, leaving room for easy failures. Yet, at the end of the day, it helps you find your own path. Cranbrook helped me discover the subjects that I like, what I want to do, and how I want to do it.
What was your favorite Cranbrook building or architectural detail?
Saarinen House! The genie behind every detail of the interior is fascinating — the layout of the rooms, the design, and the use of textiles and lighting. It's a very smart synthesis of various cultural elements. And the beautiful patterns of leaded glass windows all around the campus.
This post is sponsored by Cranbrook. Like everything at Sight Unseen, our partner content is carefully curated to make sure it's of the utmost relevance to our readers. Thank you for supporting the entities that support Sight Unseen.