05.19.18
Minimalist, Shaker-Inspired Cleaning Tools That'll Make You Want To Do Chores
When the exhibition Furnishing Utopia debuted at Sight Unseen OFFSITE two years ago, it followed a relatively strict set of parameters: 11 international designers would spend a week at two Shaker sites in New York and Massachusetts, engaging in an intensive workshop yielding new furniture and objects directly inspired by artifacts from those sites. Last year, a follow-up exhibition traced a similar path. But the third exhibition in the series — debuting this week at a pop-up space at 158 Mercer hosted by Design Within Reach in Soho — examines the impact of the Shakers on contemporary design in a much more conceptual way: Called Hands to Work, it features objects by more than 25 studios, each meditating on contemporary attitudes towards everyday chores.
"When John and Wonhee of Studio Gorm started this project, they were looking at design philosophies that carry through Japanese, Scandinavian, and Shaker cultures," explains Jean Lee of Ladies & Gentlemen Studio, who now helps direct and curate the project along with Studio Gorm, designer Chris Specce, and her L&G co-founder, Dylan. "This year, we didn't want to repeat the idea of designing in response to the Shaker aesthetic. We wanted to look more deeply into universal Shaker values, which celebrated the mundane activities that are very much a part of our connection to objects and to the world." Raking leaves, dusting, chopping firewood, washing the dishes — these are typically viewed as tedious, burdensome tasks. But Hands to Work lends credence to the idea that a well-designed object can make everyday work a more mindful, ritualistic activity.
The exhibition features contemporary takes on towel holders, watering cans, levels, dish caddies, pencil sharpeners, clothespins, laundry racks, and shovels, among others. In addition, an interactive visual and sound component challenges visitors to more deeply consider the sensorial satisfaction of using common tools, with areas where they can rake sand, shovel dirt, and crush foam. Think of it as a form of stress relief — visitors "are allowed to make a mess," laughs Lee, "but then they have to clean it up."
PHOTOGRAPHY BY CHARLIE SCHUCK
Top photo: Glass cleaning bottles by Sophie Lou Jacobsen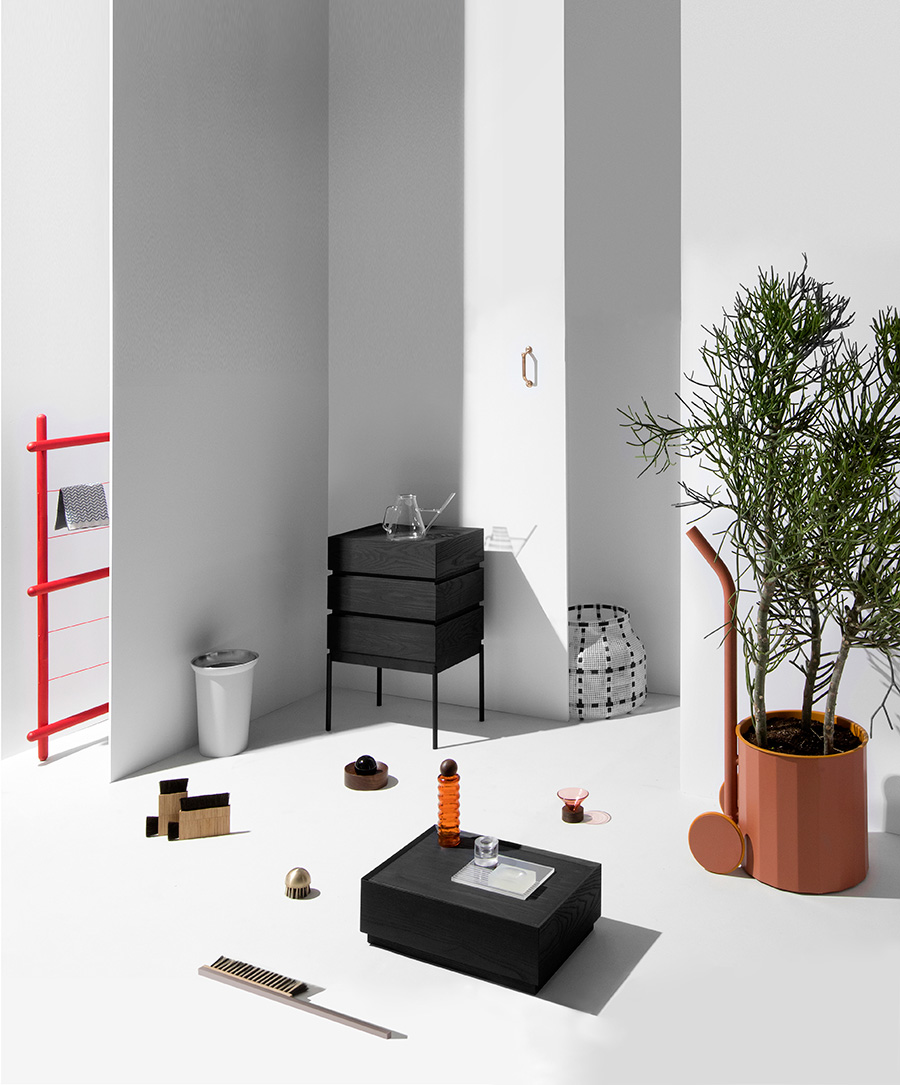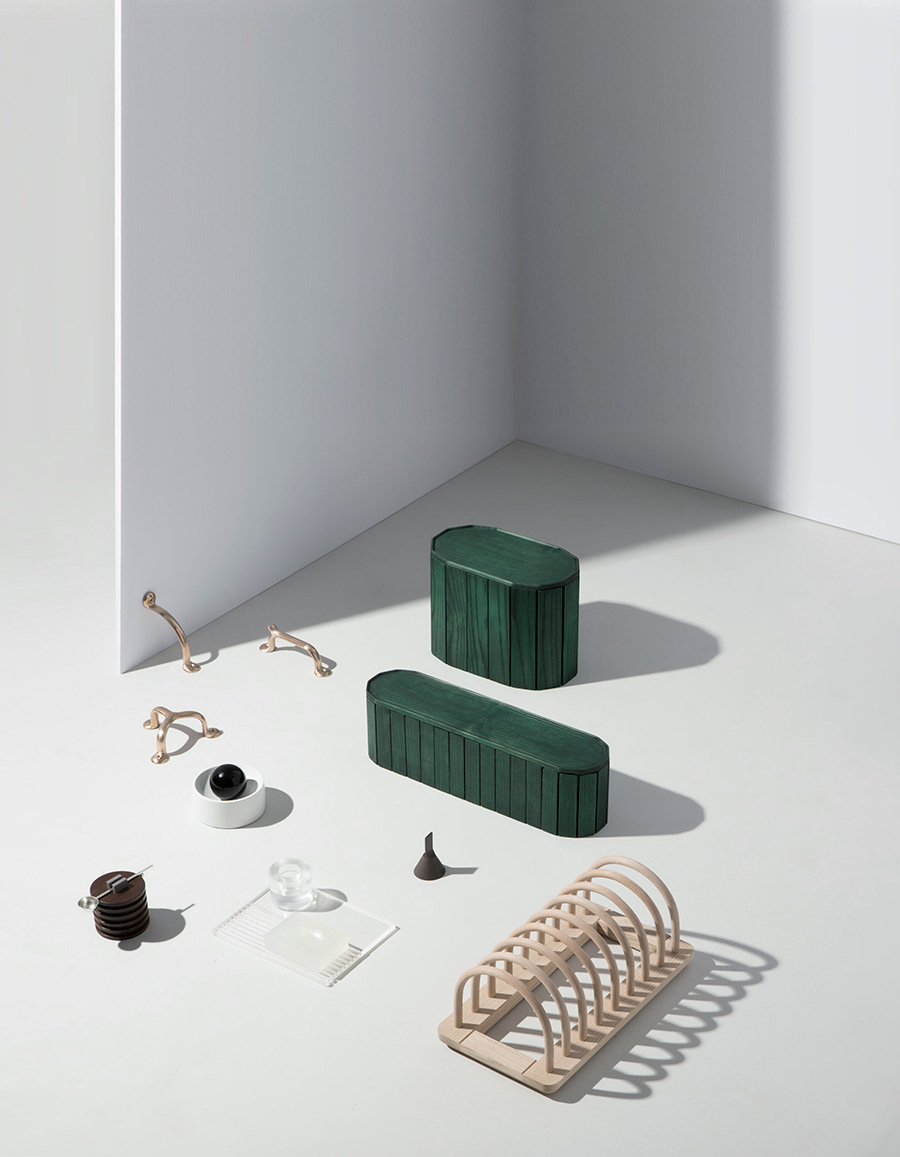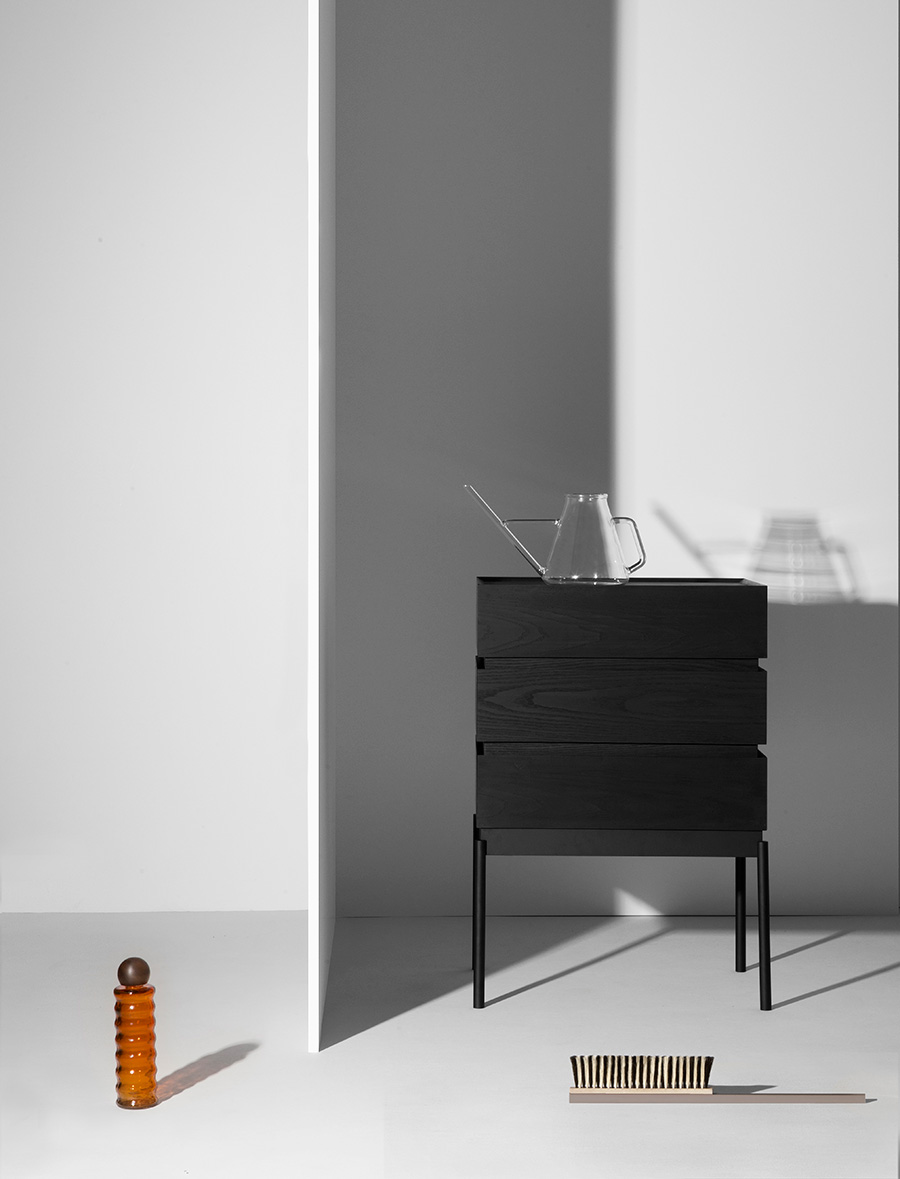 Sophie Lou Jacobsen cleaning bottles, Daniel Castillo watering can, Earnest Studio Recess Drawers, and Ladies & Gentlemen brush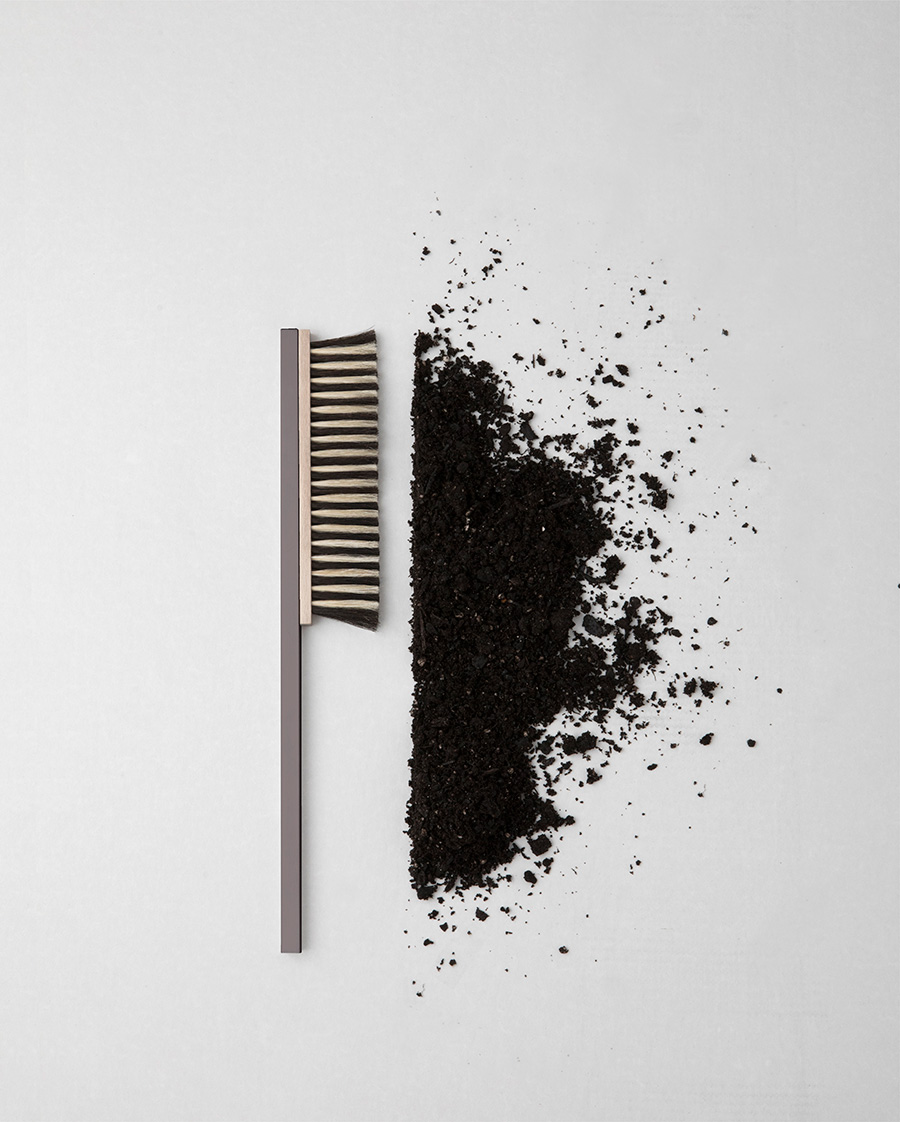 Ladies & Gentlemen Studio brush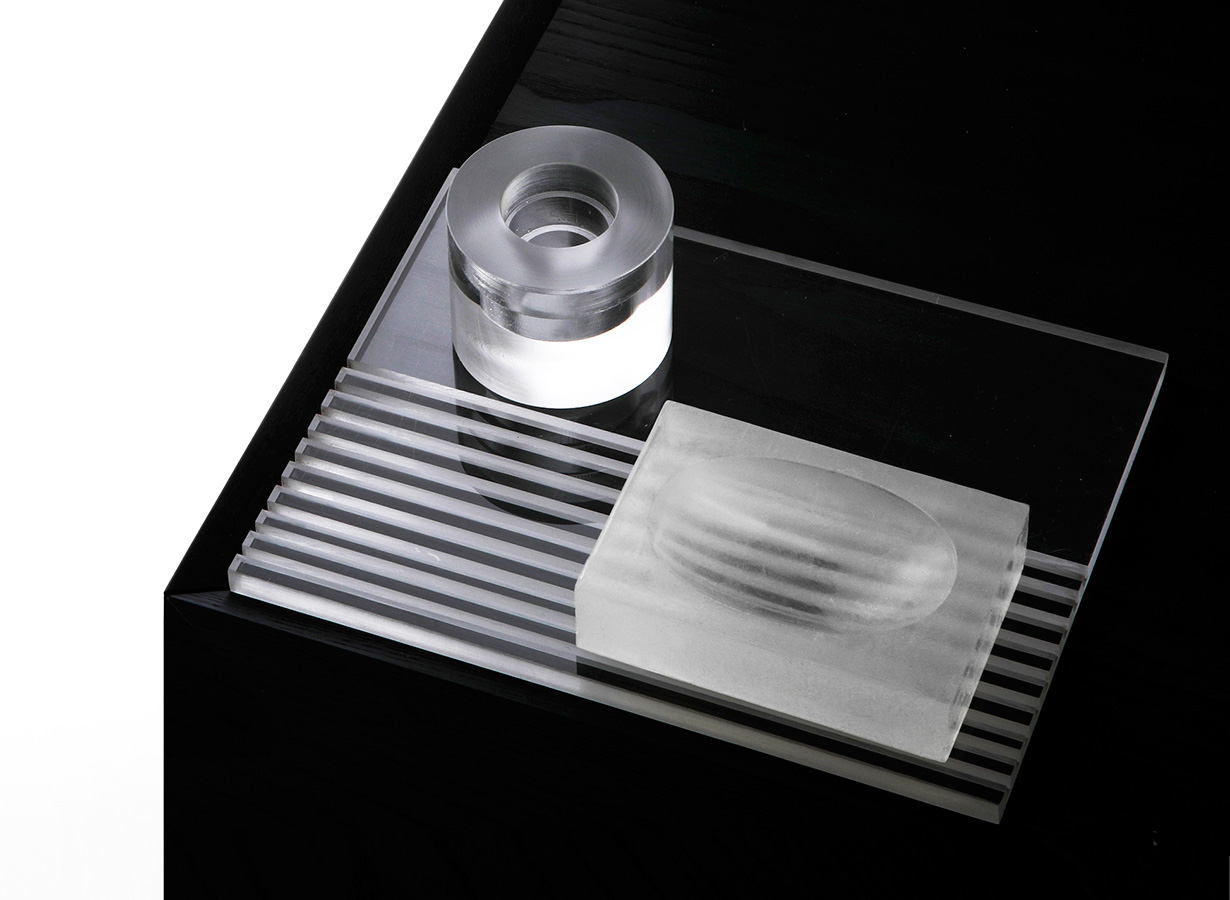 Ladies & Gentlemen Studio soap set
Ladies & Gentlemen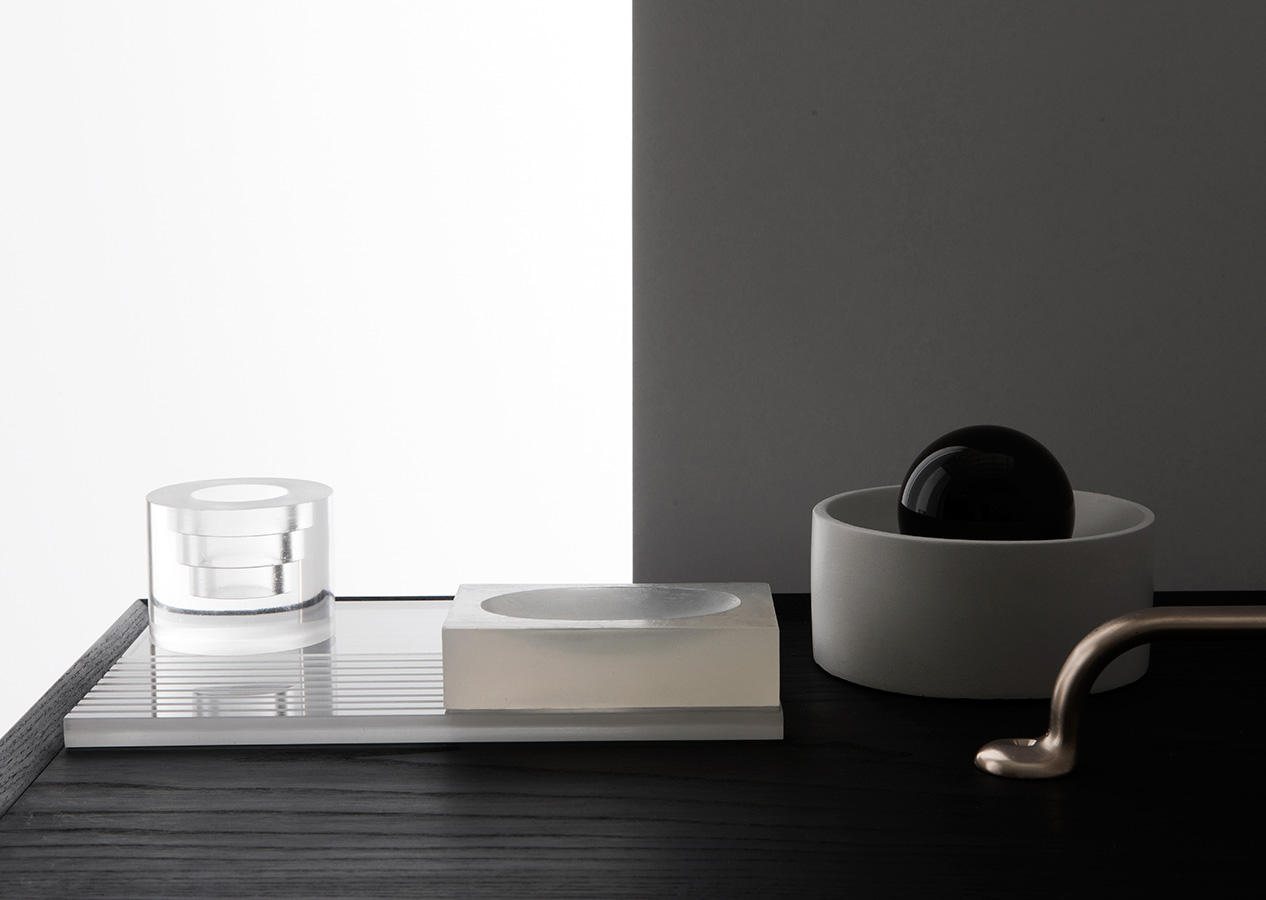 Ladies & Gentlemen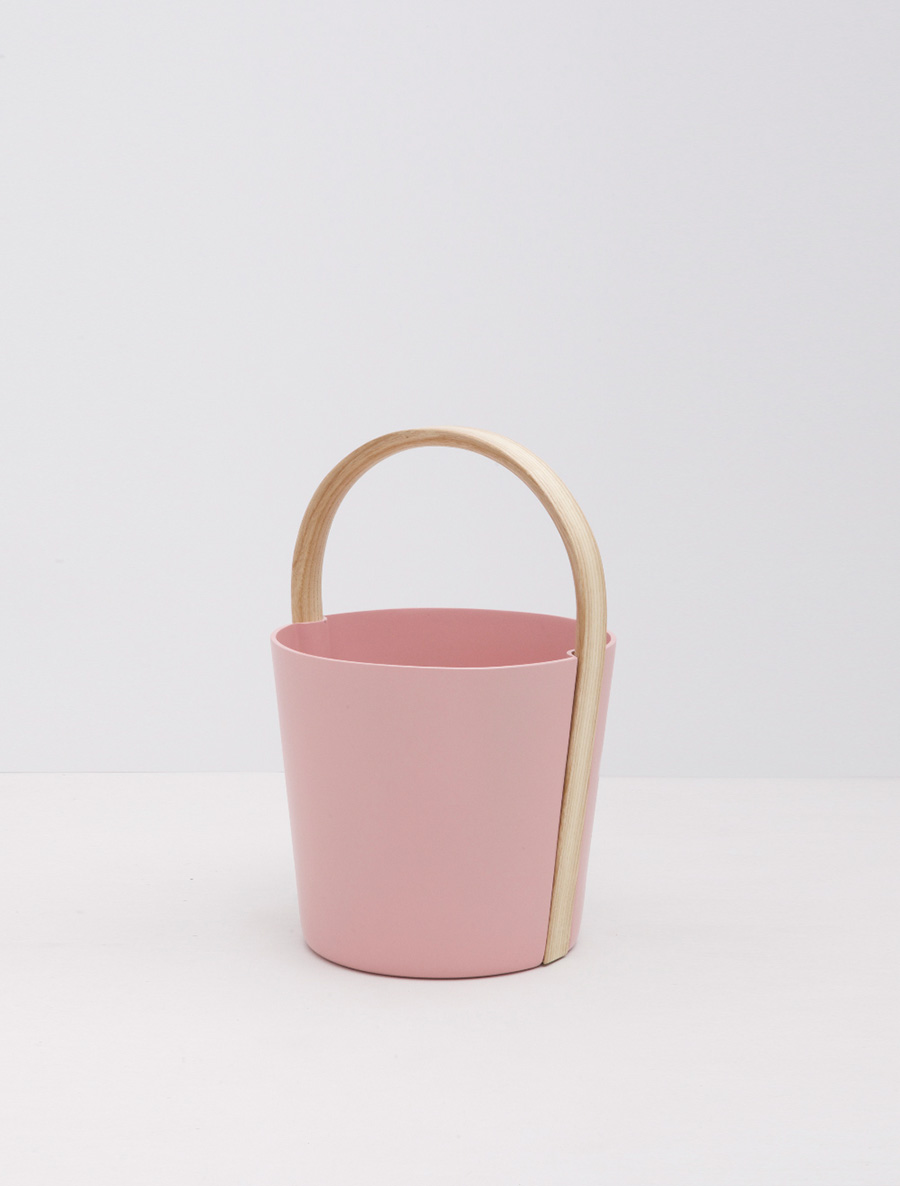 Observatory bucket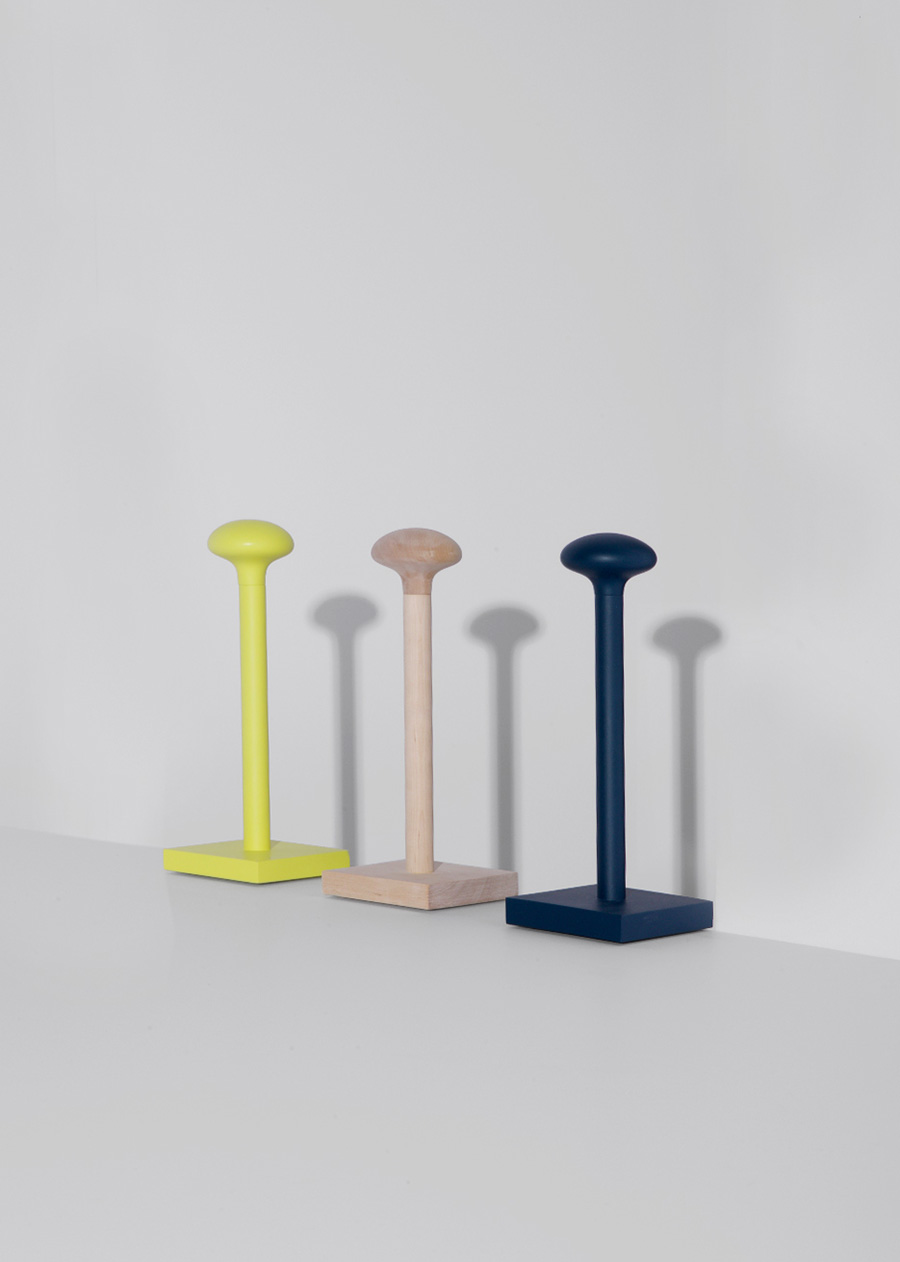 Stine Aas paper towel holder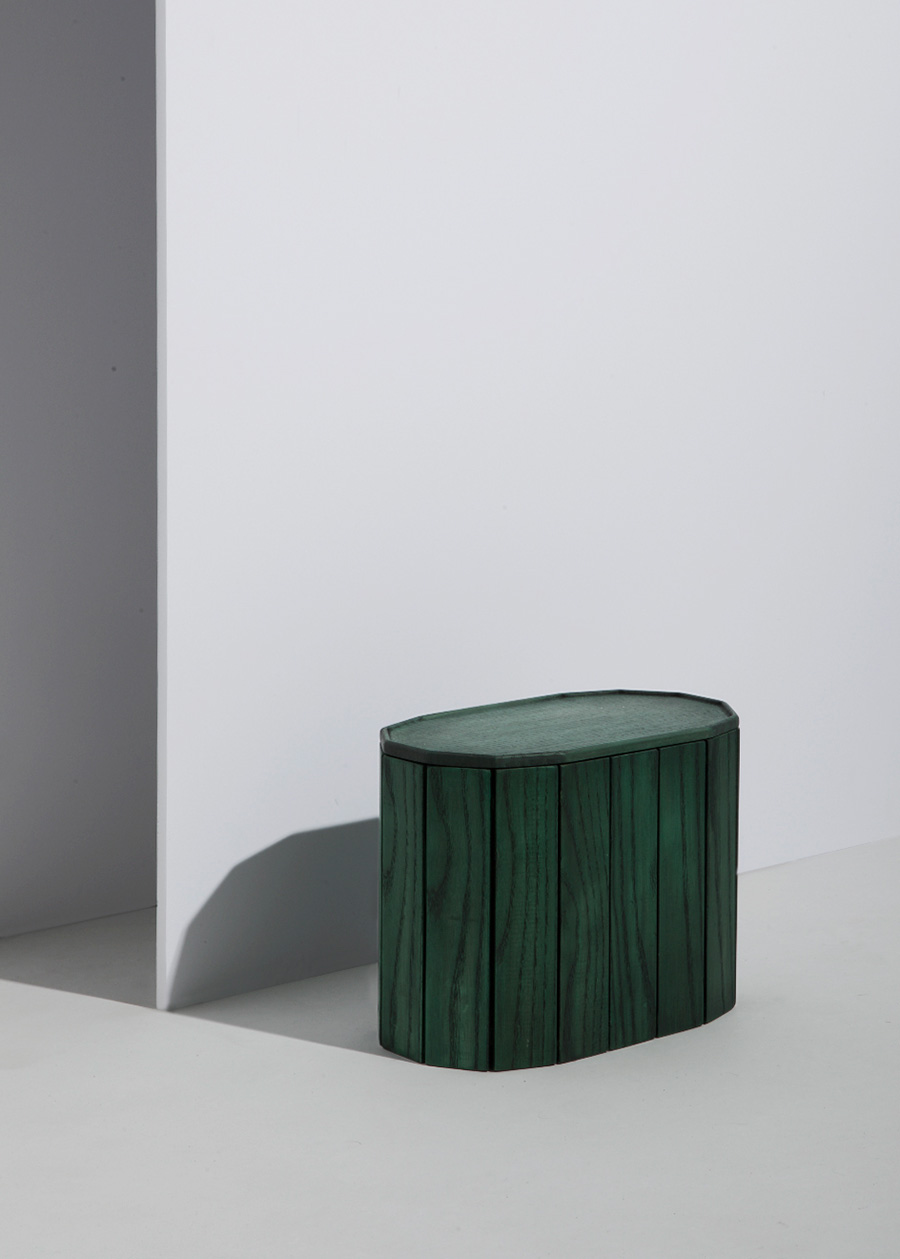 Vera & Kyte boxes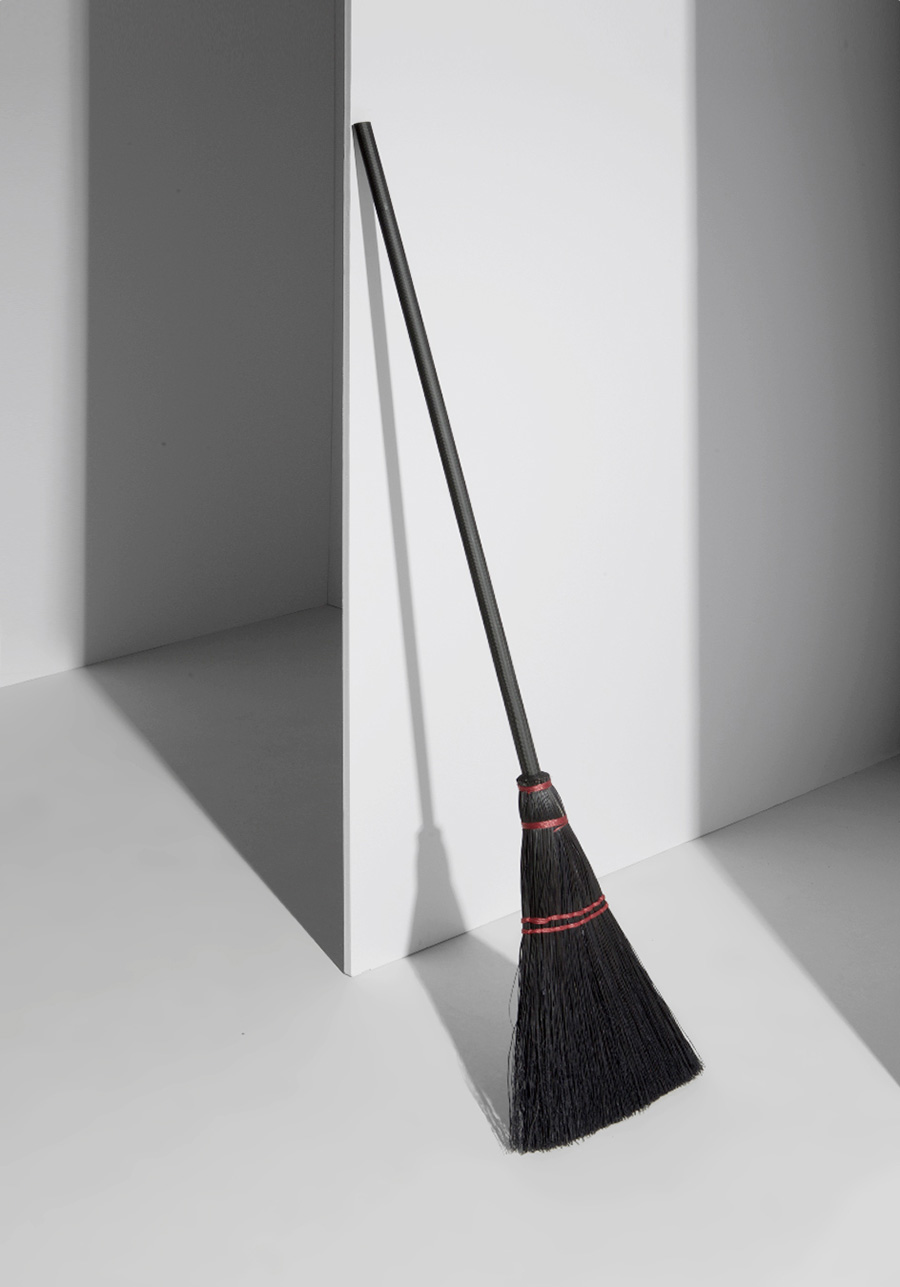 Chris Specce broom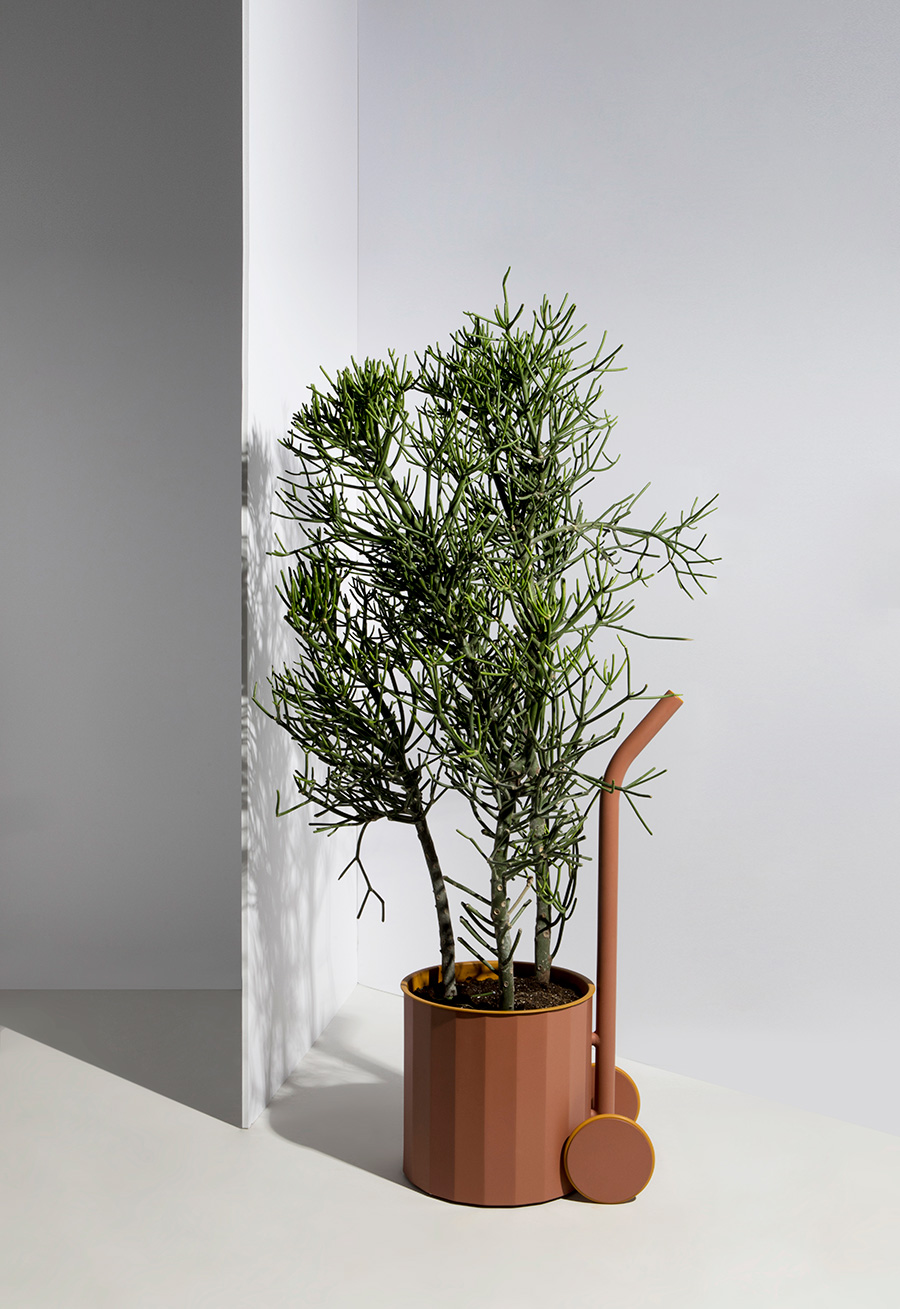 Jamie Wolfond planter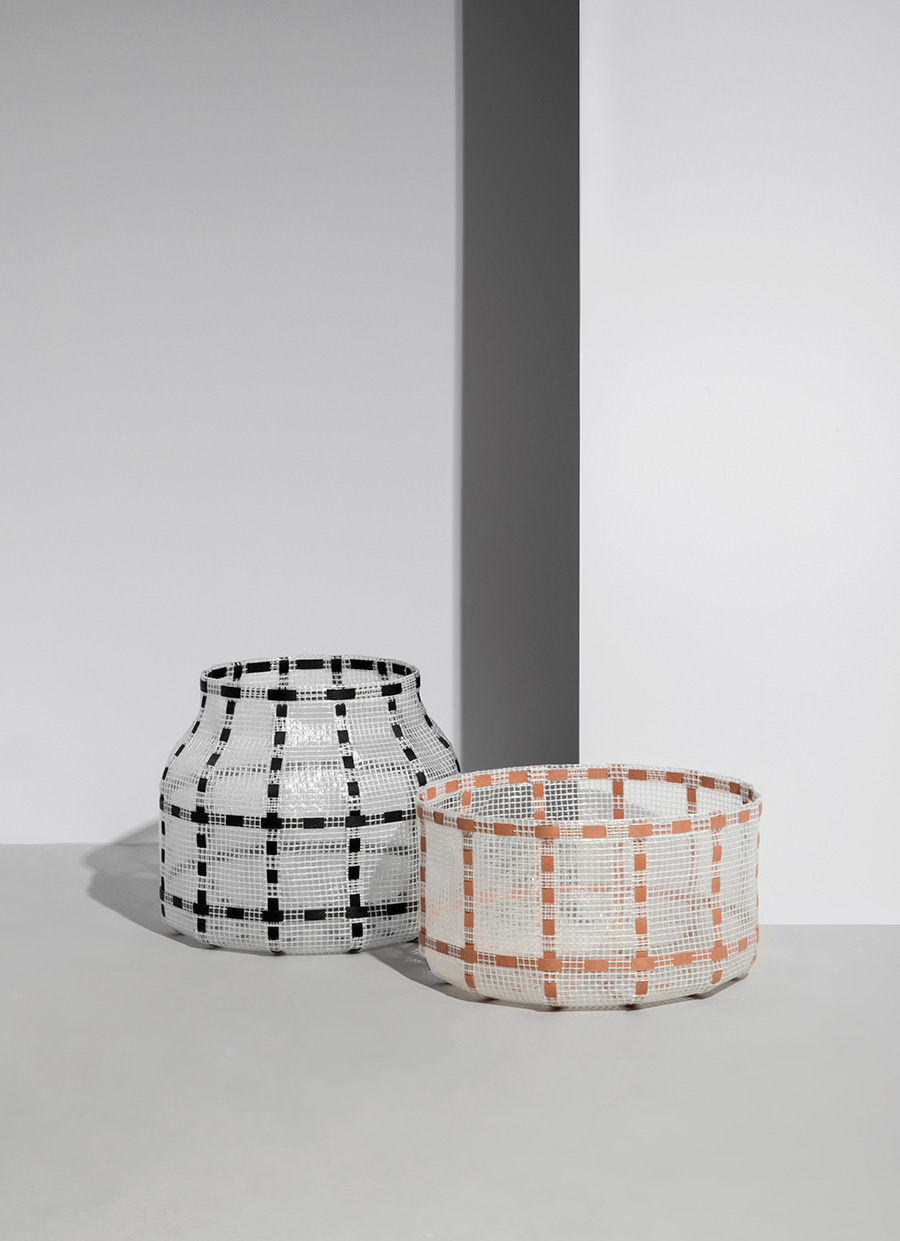 Shigeki Fujishiro baskets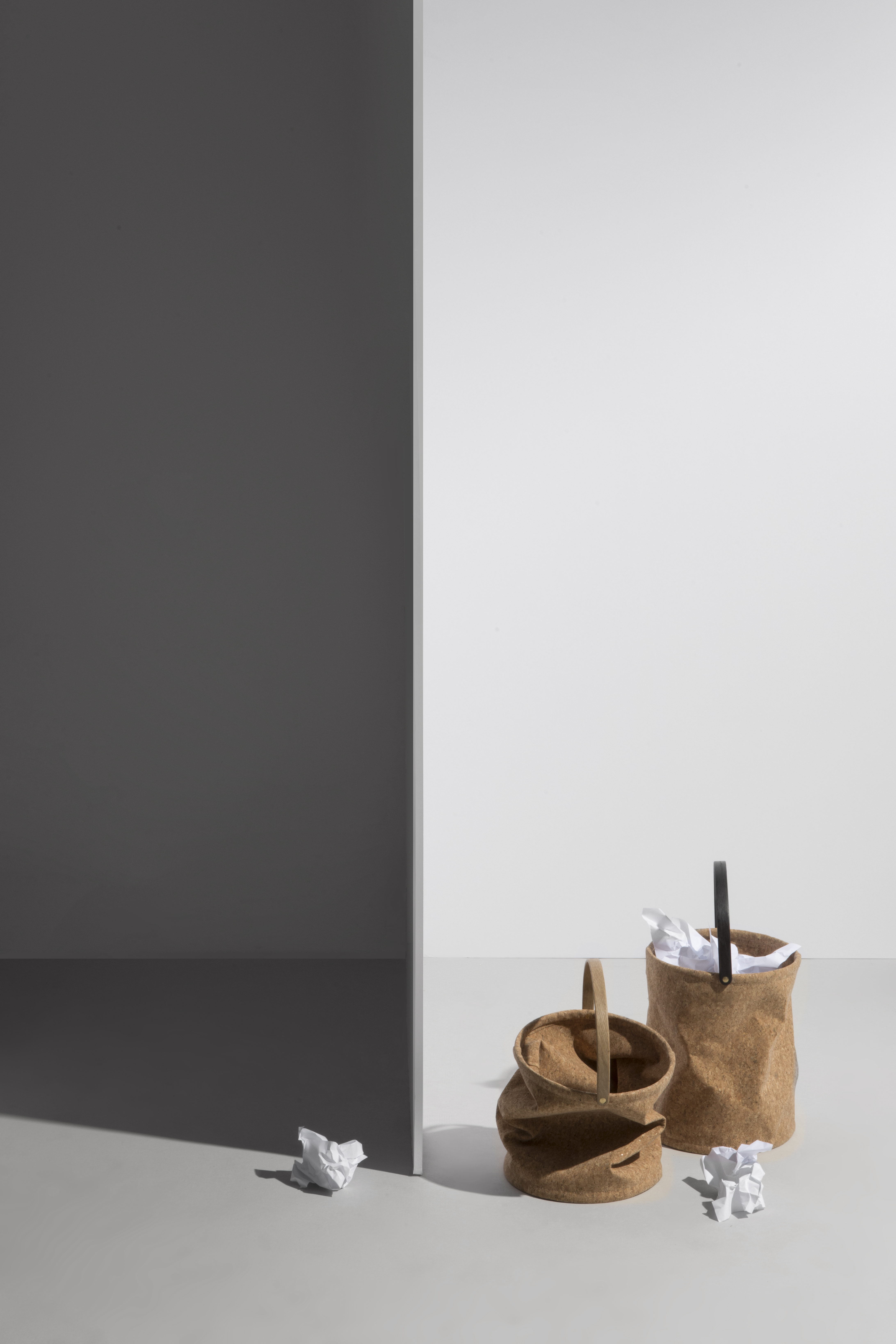 Hallgeir Homstvedt cork bucket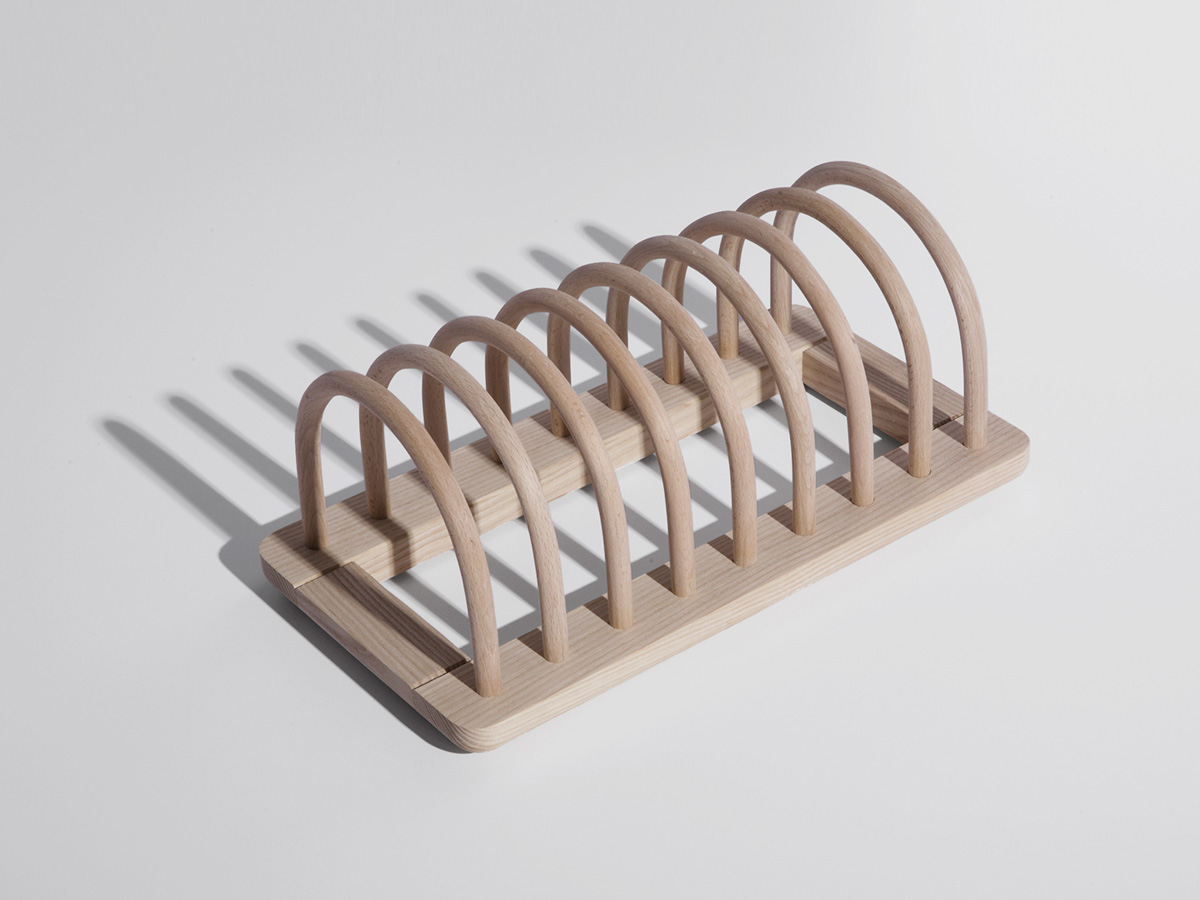 Studio Tolvanen dish rack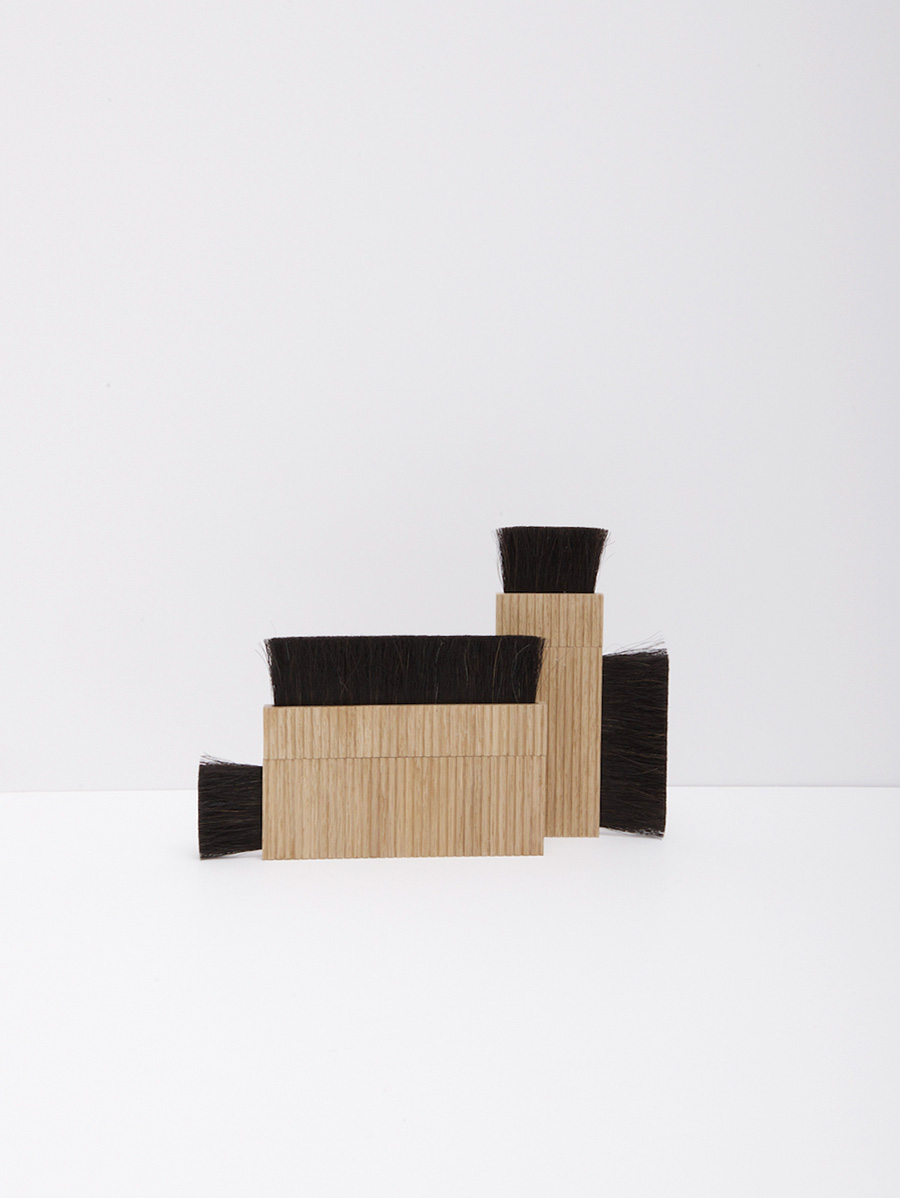 Henry Julier brushes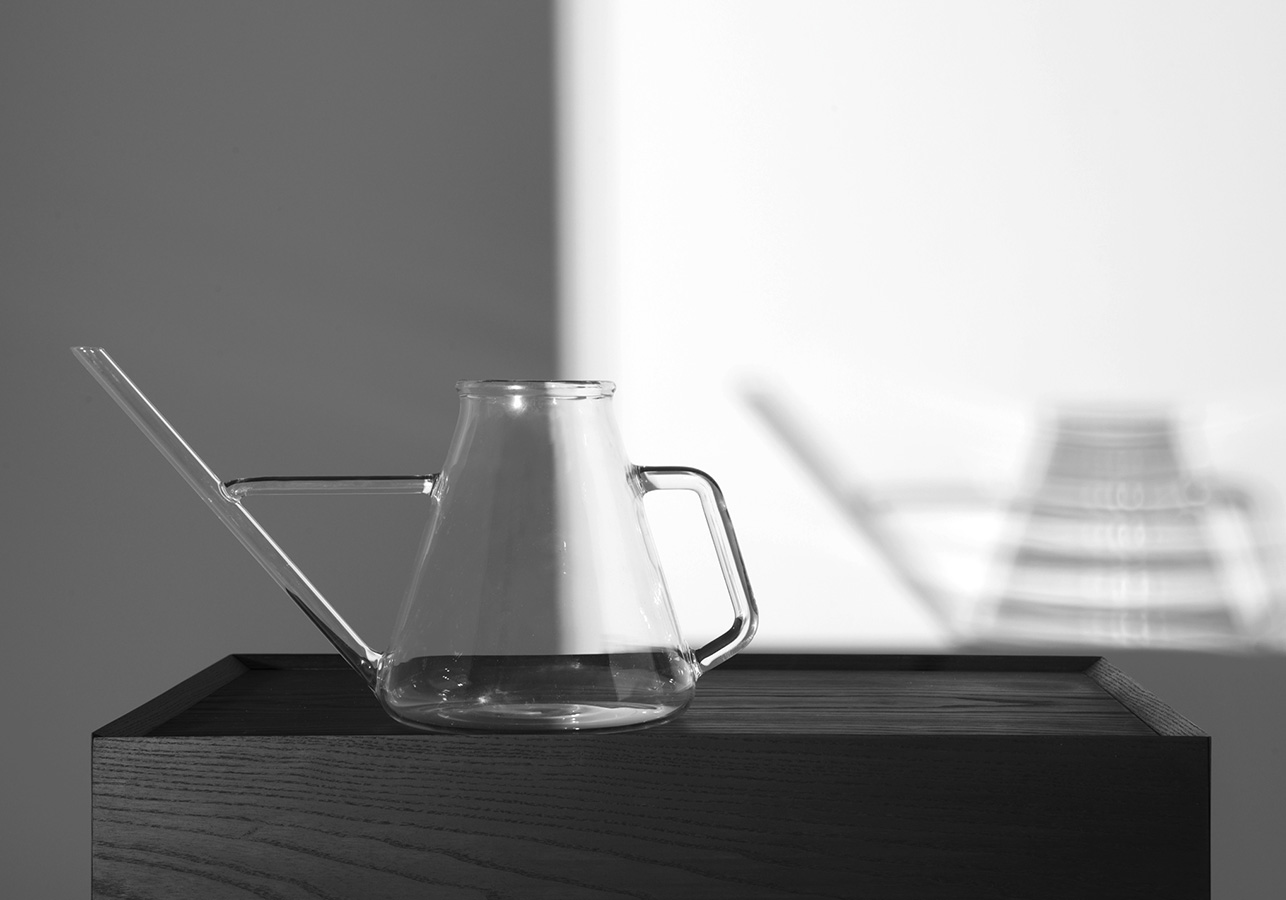 Daniel Castillo watering can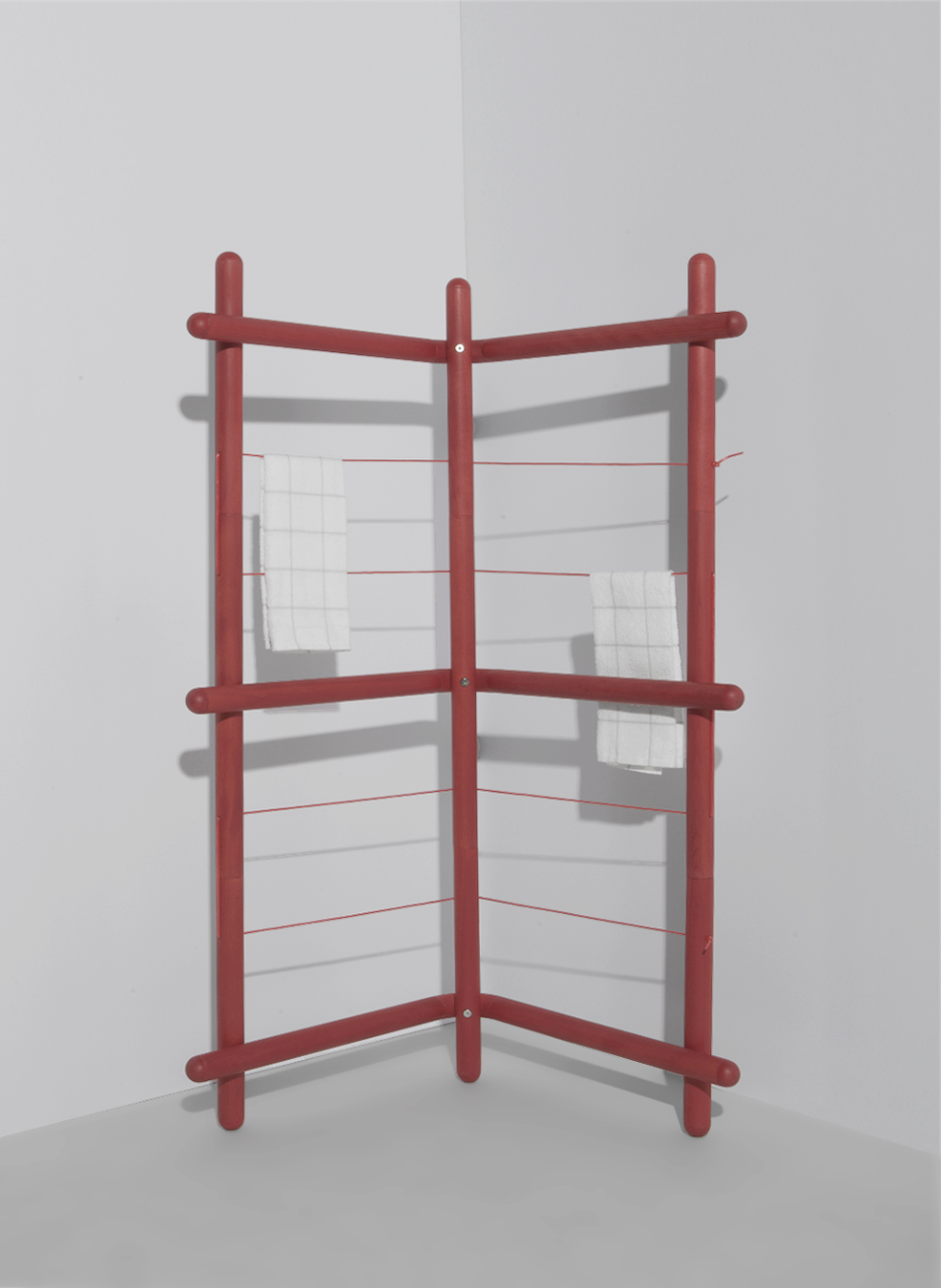 Katrin Greiling clothing rack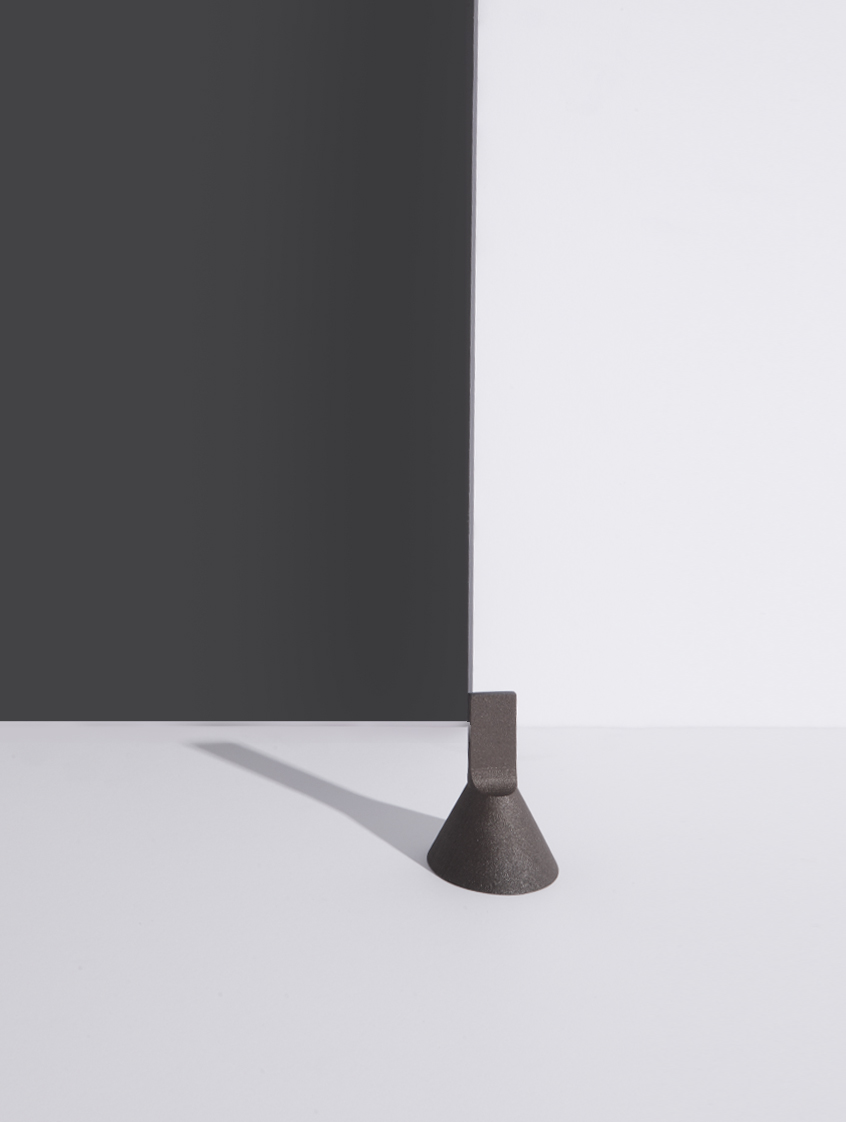 Pete Oyler candle snuffer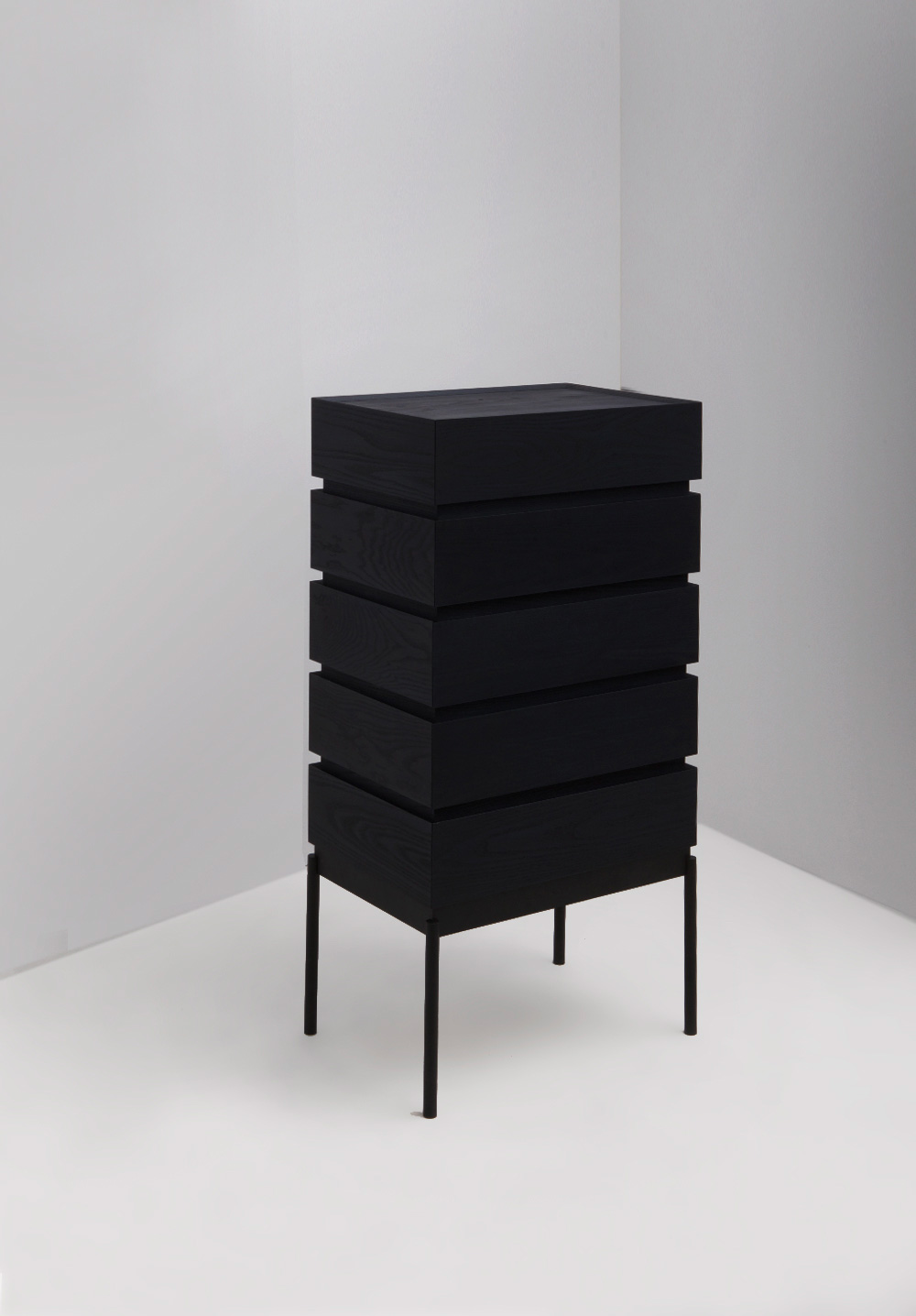 Earnest Studio chest of drawers
Furnishing Utopia will be on view at 158 Mercer from May 19-22. Go here to learn more about Sight Unseen OFFSITE, and pre-register on Eventbrite for faster entry at our hub space at 201 Mulberry.