05.22.18
The Principals' Epic, Prismatic Plant Installation at Saturdays NYC
In the backyard of the Soho surf shop Saturdays NYC, Brooklyn design studio The Principals are exploring the border between the physical and sacred worlds. For an installation called Golden Arch, they've installed an 8-foot-tall triangular wave structure made from the studio's modular, stackable Prism Planters. Spanning the garden from north to south, it symbolizes the emergence of the sun, moon, and stars from what Australian aboriginal cultures call "dreamtime" — the period during which the universe was created — into the physical world.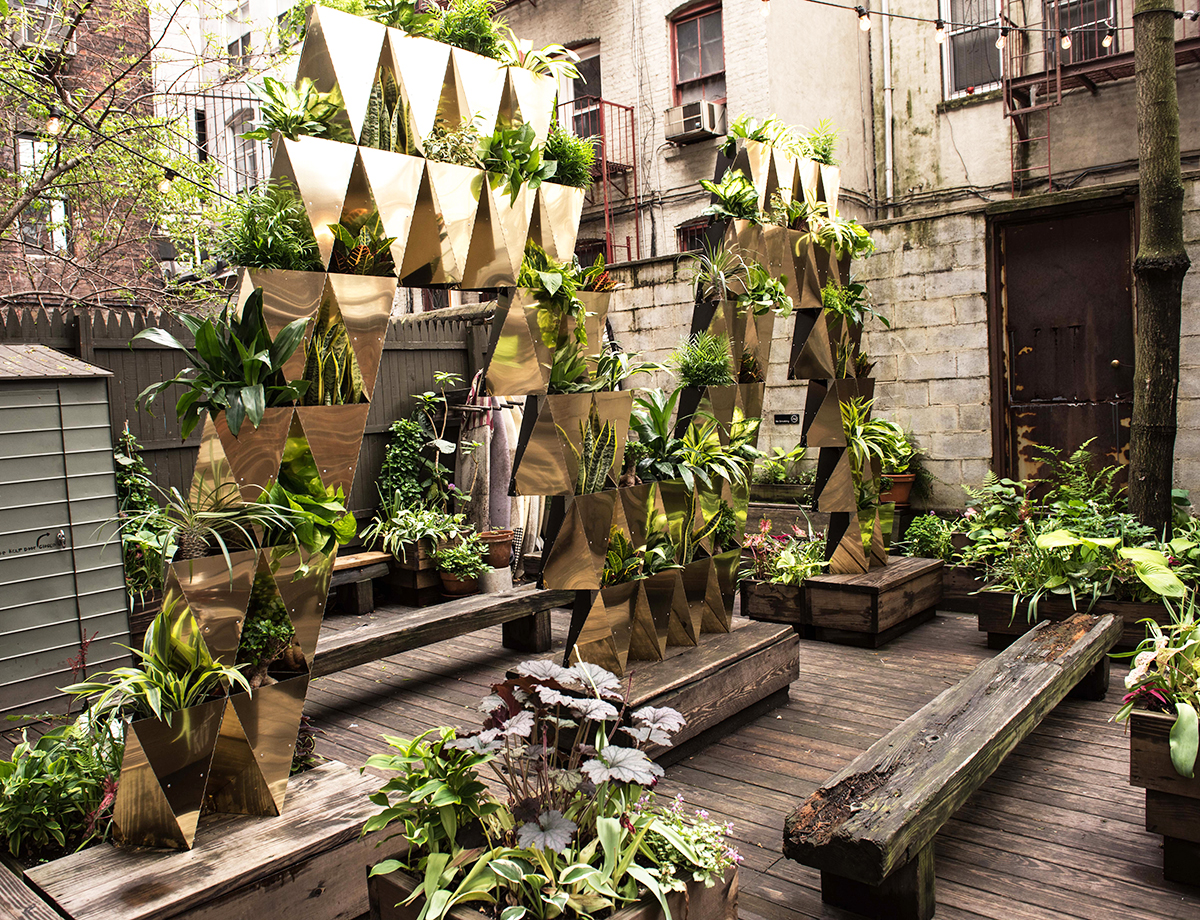 The project's configuration and subject matter are new, but the geometry of the planter's modular unit has become something of a calling card for the firm, forming the basis for everything from immersive architectural soundscapes for Ford to an upcoming public sculpture in Brooklyn's Starlight Park.
The inspiration for it struck while Principals co-founder Drew Seskunas was visiting his parents in his hometown of Baltimore, when he happened upon a cracked and worn-down sculpture by Norman Carlberg — an artist, teacher, and member of the Modular Constructivist movement — in front of a local high school. "There was a lot of overlap between what the Modular Constructivists and I had been doing, like playing with sculptural modularity and part-to-whole relationships," says Seskunas. After the Ford project, he says, "I wanted to push it further, to try to find more functional applications." The modules became planters, and the planters became structures, which will be on view at Saturdays NYC through May 29.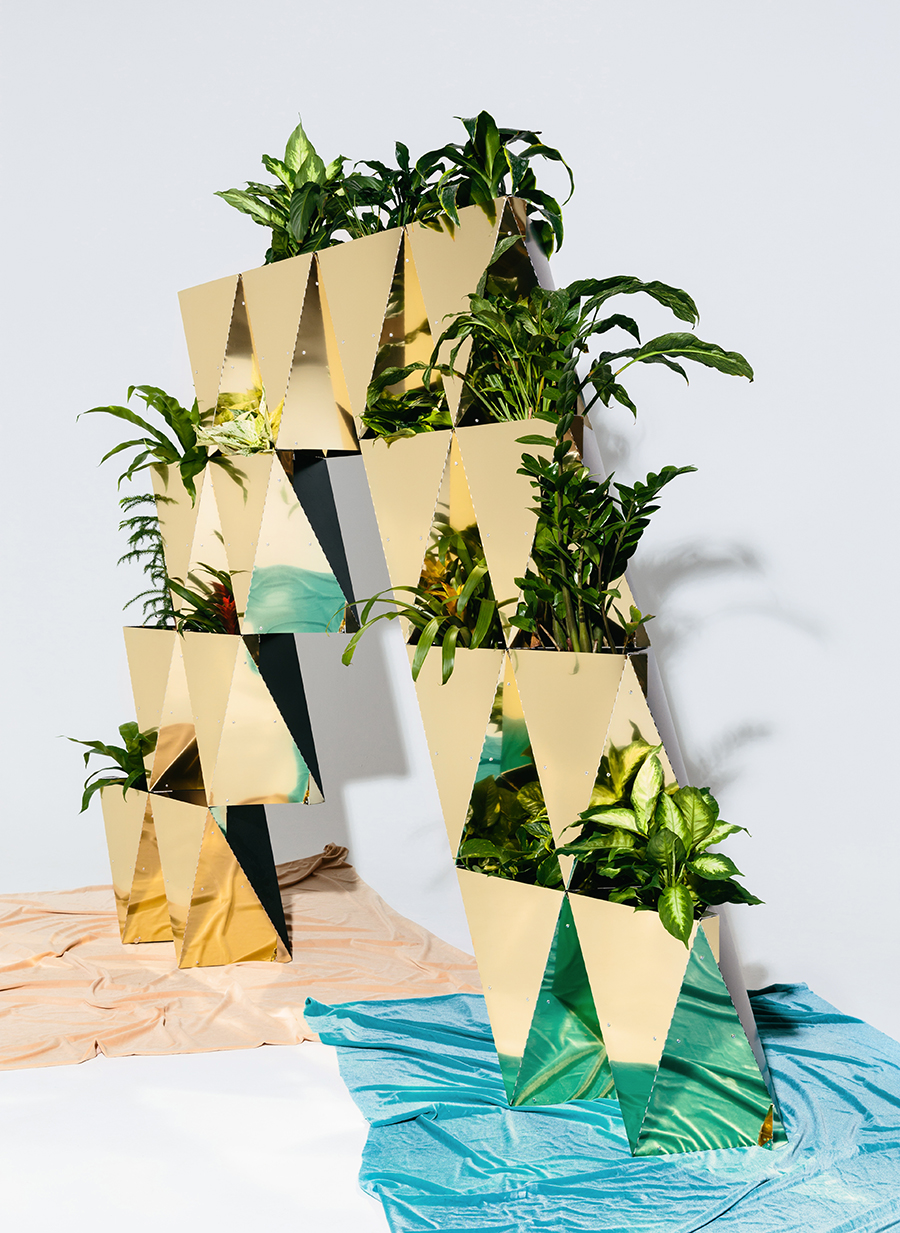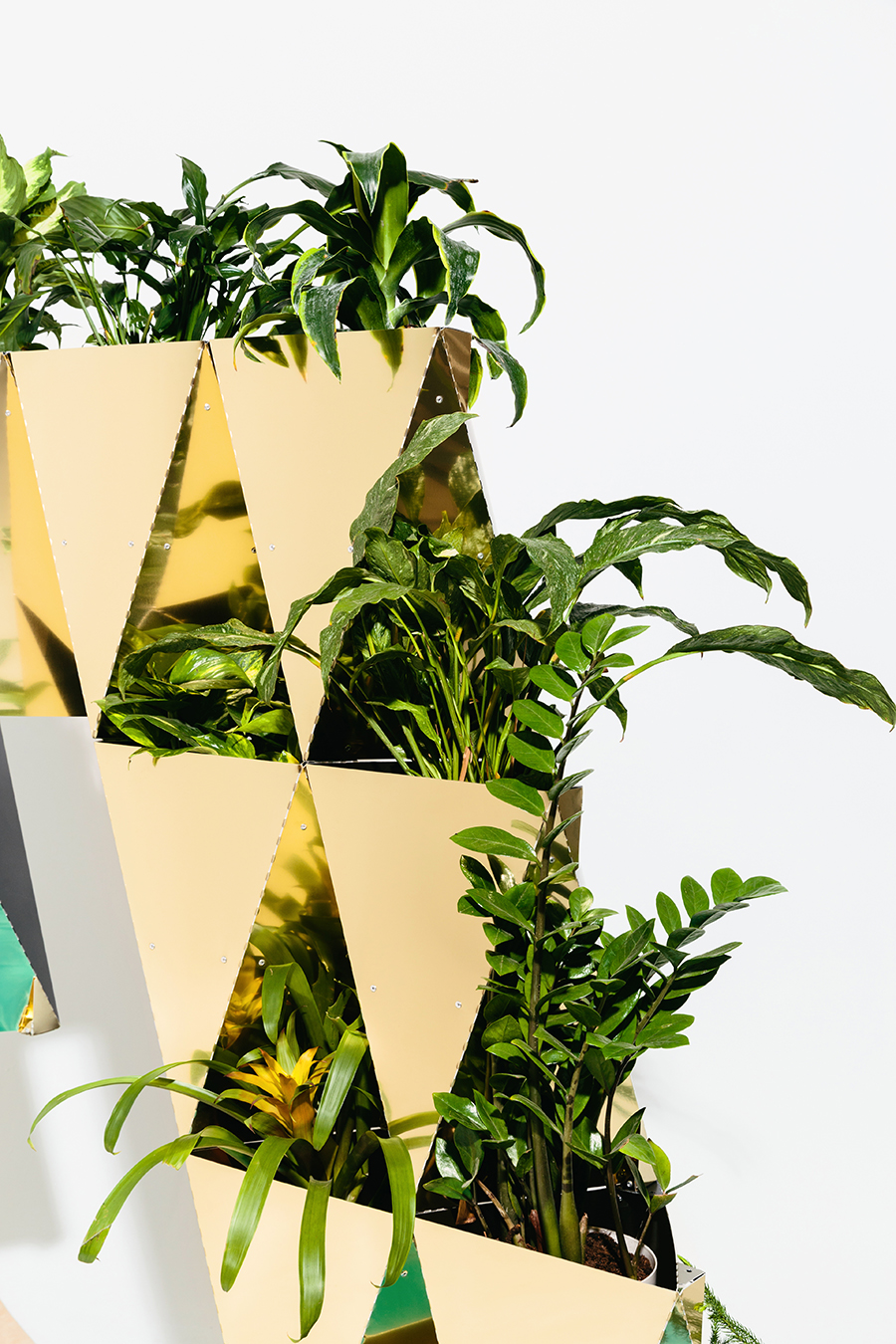 PHOTOGRAPHY BY JULIA ROBBS / INSTALLATION PHOTOGRAPHY BY LEANDRO JUSTEN