05.23.18
A Japanese "Rock" Garden Made From Recycled Rubber
Recycled rubber is Arielle Assouline-Lichten's muse. "It's so high-performance and so durable, but it's also super tactile, has this very distinct texture, and is pretty pleasing to the eyes," she explains. Since 2016, she's been using the industrial ingredient in inventive ways and at varying scales as Slash Objects, the product-focused offshoot of her multidisciplinary design practice, Slash Projects. Mingled with other materials like concrete, marble, brass, and ceramic, recycled rubber takes on the domesticated feel of terrazzo in everything from side tables to vanity trays.
When charged with a takeover of the downtown sunglasses shop Retrosuperfuture for Sight Unseen OFFSITE, Assouline-Lichten unsurprisingly called on the stone-like properties of her favorite material, sprinkling fragments of shredded tires throughout the store like pebbles. At the shop's entrance, a cluster of plants in rubber planters gives way to a vitrine housing a collection of small mirrors and tableware among the frames on display. A trail of rubber rocks then leads the curious to the back of the store, where a trio of new pieces is on display — a mirror featuring a black marble base and a black steel frame, a collection of black rubber and concrete side tables, and a standing light sculpture.
For all of its power, though, rubber is merely one inspiration point for the temporary installation. Having studied architecture in Tokyo under Toyo Ito, Assouline-Lichten also looked to Japan for cues. During her time abroad, she became transfixed by the famous Ryoan-ji garden in Kyoto: "Every part is manicured in a very precise way that lends itself to a visitor becoming a bit more self-reflective," she says. "I try to channel that in my work."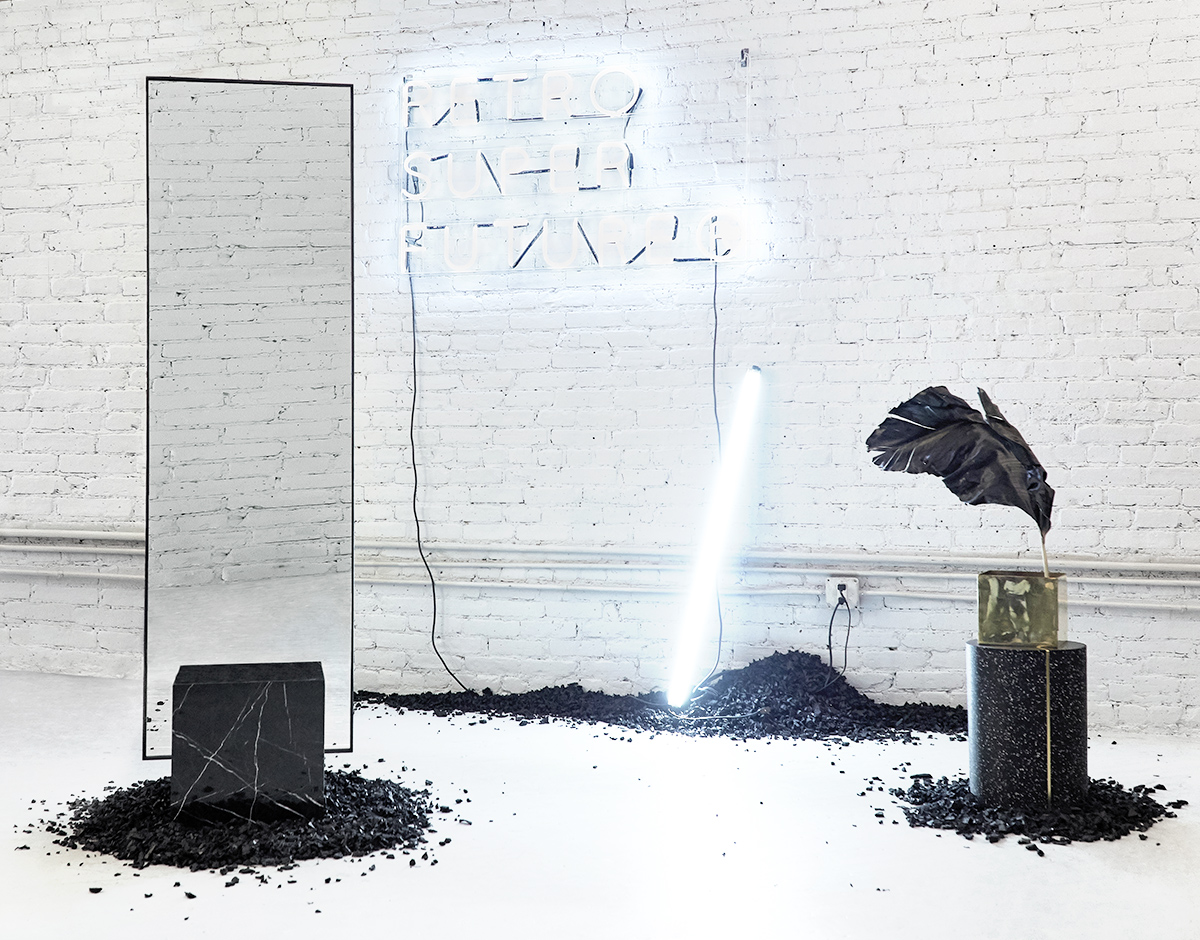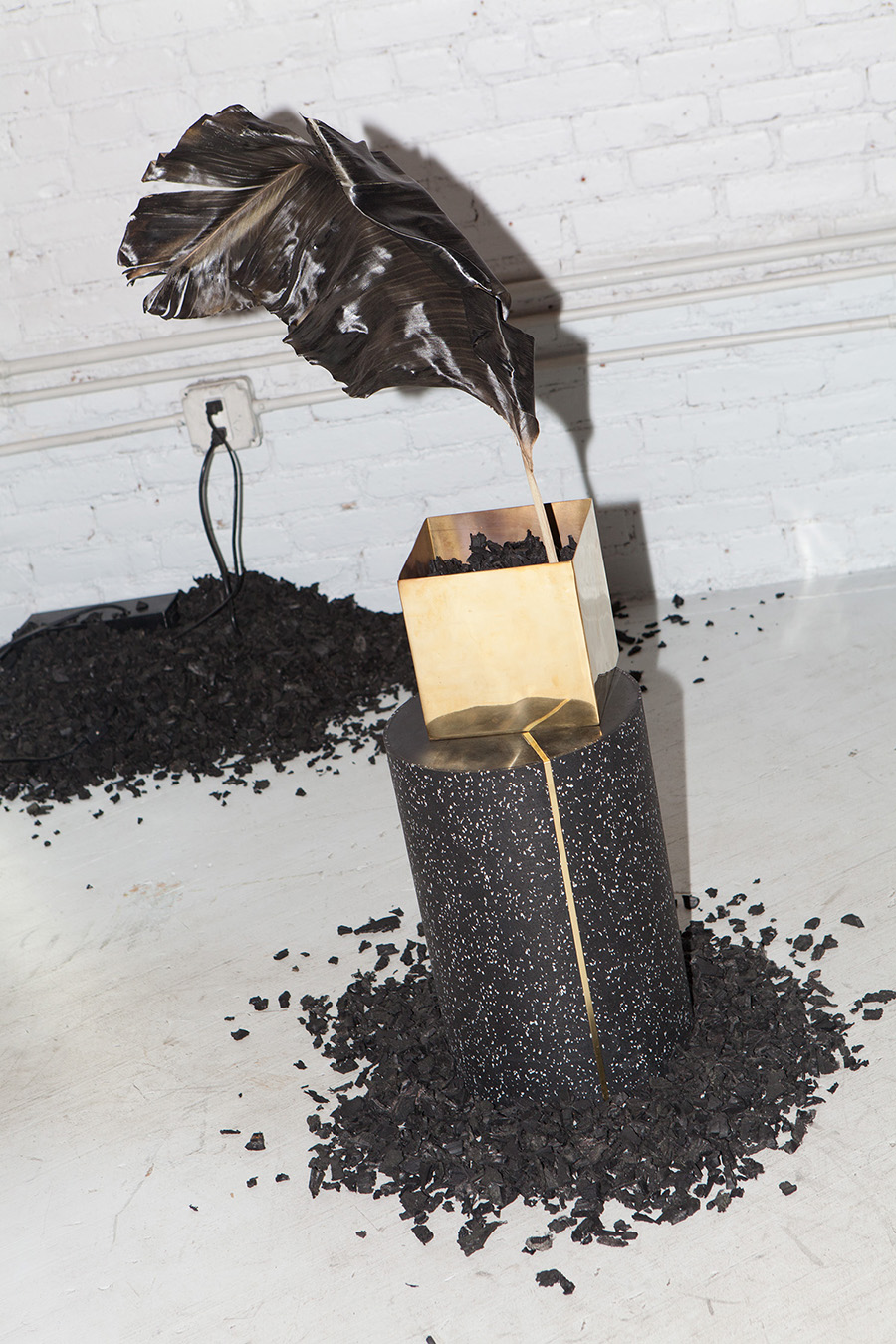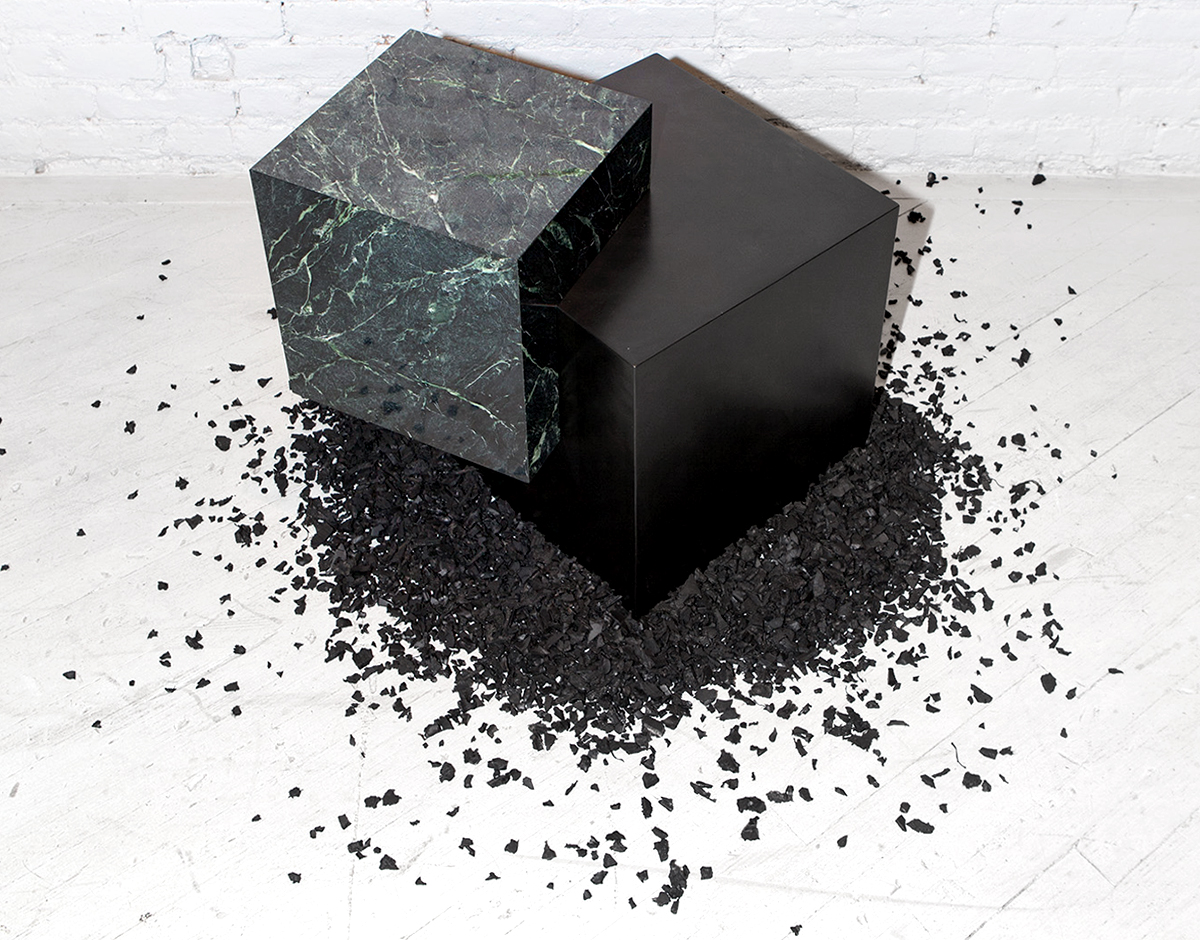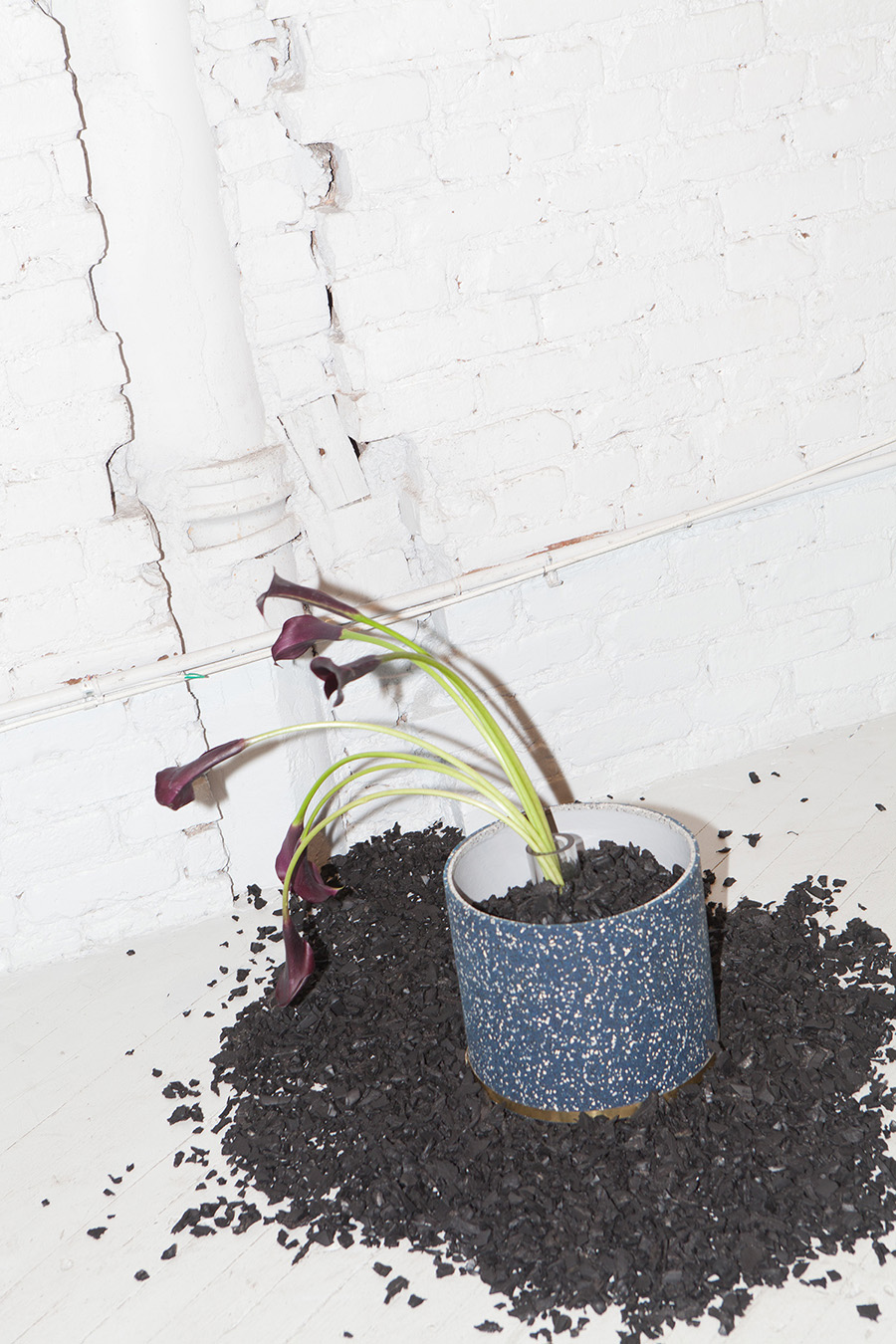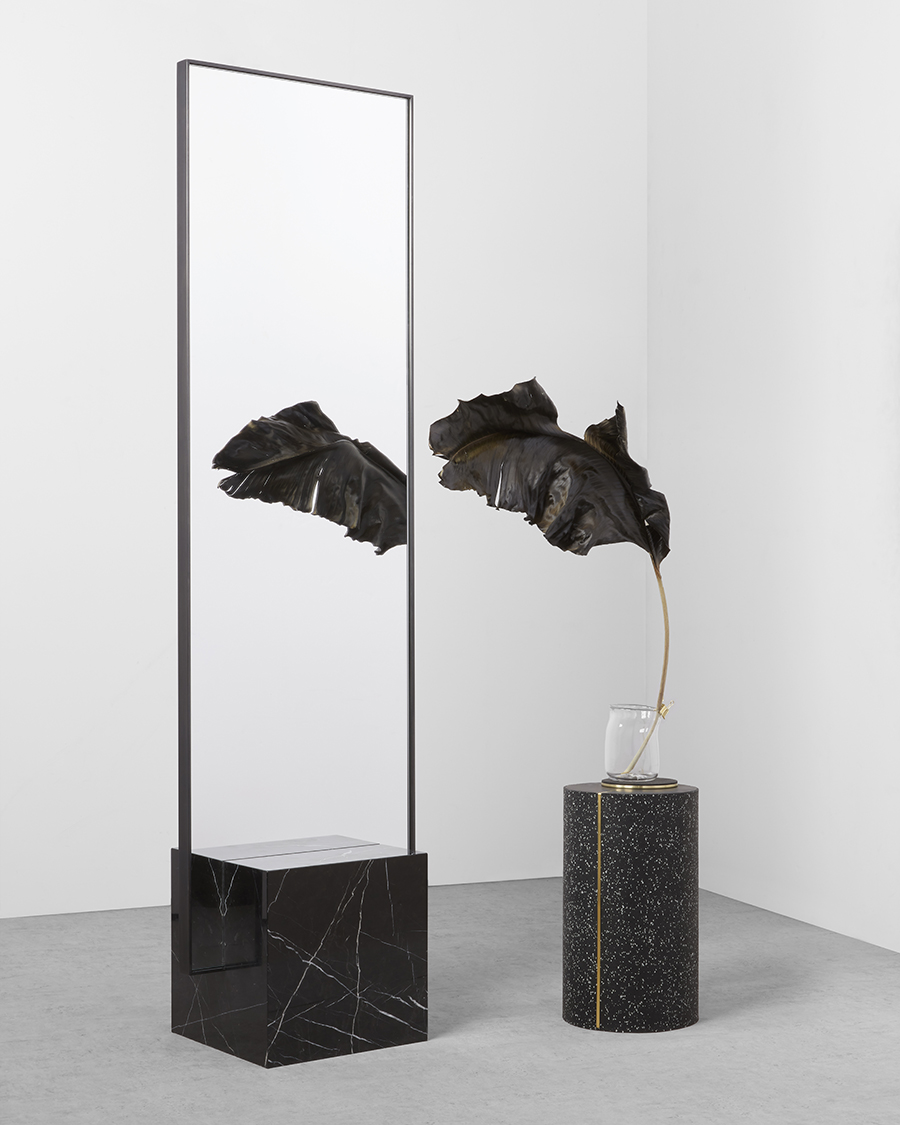 The Dark Spring collection by Slash Objects is on view at Retrosuperfuture, 21 Howard Street, until May 30. Go here to learn more about Sight Unseen OFFSITE. Installation photography by Sean Santiago.