08.04.16
This Brooklyn Designer is Doing Amazing Things With Industrial Rubber
In a previous life, Arielle Assouline-Lichten studied architecture at Harvard's Graduate School of Design, created graphics for Bjarke Ingels's Copenhagen office, built models for Snøhetta, and interned for Kengo Kuma. But she landed on our radar this spring after she began working for someone a little less famous: herself. Since 2013, the Brooklyn-based designer has run a small, multidisciplinary studio called Slash Projects, where she works at all scales, from digital to experience. But this spring saw the launch of an offshoot called Slash Objects — a glamorous, assured debut furniture and object collection that mixes brass, marble, concrete, ceramic, and industrial rubber in endless combinations and at various scales. The collection debuted with us at Sight Unseen OFFSITE and included everything from small coaster sets to a cylindrical concrete side table sheathed in rubber to a cantilevered console sitting atop thick, geometric brass legs. "Slash Objects was a way to test out a lot of ideas that had been forming about materiality, tactility, and function," says Assouline-Lichten. "I love the tangibility of being able to create work and have it immediately speak for itself." We recently caught up with the designer to find out more about what inspired the collection and where she's going next.
Describe your most recent project and how it was made.
Slash Objects is a collection of objects and furniture that I designed and showed at Sight Unseen OFFSITE this year. In my first collection, I used composite rubber as a material cornerstone. I wanted to test out a palette of rubber, brass, marble, and concrete at many different scales, from a really small object to large furniture. The smallest object I made was a tassel, where I cast concrete, brass, rubber and silk thread together. It's a purely aesthetic and ornamental piece that was a way for me to play with the combination of materials and balance. At a larger scale, I created a series of cylinder side tables by casting concrete together with rubber and brass. The rubber was also used with marble and ceramics in a series of trays, where the rubber serves a more functional and protective role at times, but also an aesthetic and tactile one. The brass and marble came together in the largest pieces of the collection in the GEM table, which is a geometric coffee table with a Calacatta Gold marble top, and a Console table with double hexagonal legs and a cantilevered top. The project was very much about materiality, and forming new connections and curious juxtapositions. I'm really interested in how unexpected materials collide.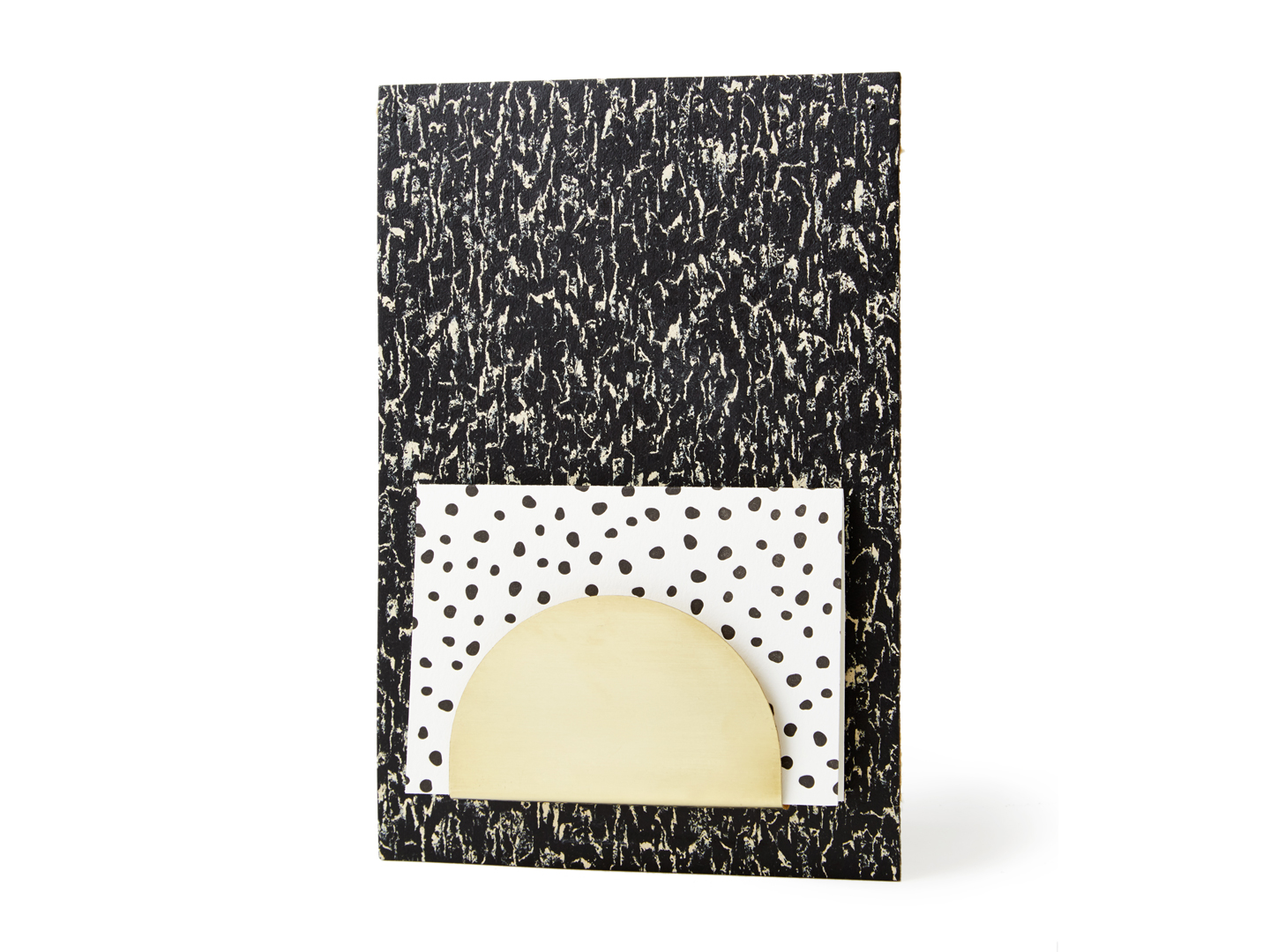 Describe your next project and how you're currently making it.
I am still obsessed with this rubber! It is an amazing industrial material that I've never seen used in objects or furniture before. It is super resilient, 100% post-consumer recycled, and beautiful when used in certain intentional ways. I am working to customize colors and create cast objects using the particles, which will give the next collection an entirely different feel. I want to test the limits of what I can do using rubber as a base material to drive form, utility, and aesthetics. I'm also starting to work with other materials that are similarly industrial and sustainable — like the cardholders I designed using a vinyl composite and brass. I'd love to see an entire space using the rubber as a surface to interact with on multiple levels, but in an entirely unexpected way. I think that's where the beauty lies, in creating new experiences that defy expectation.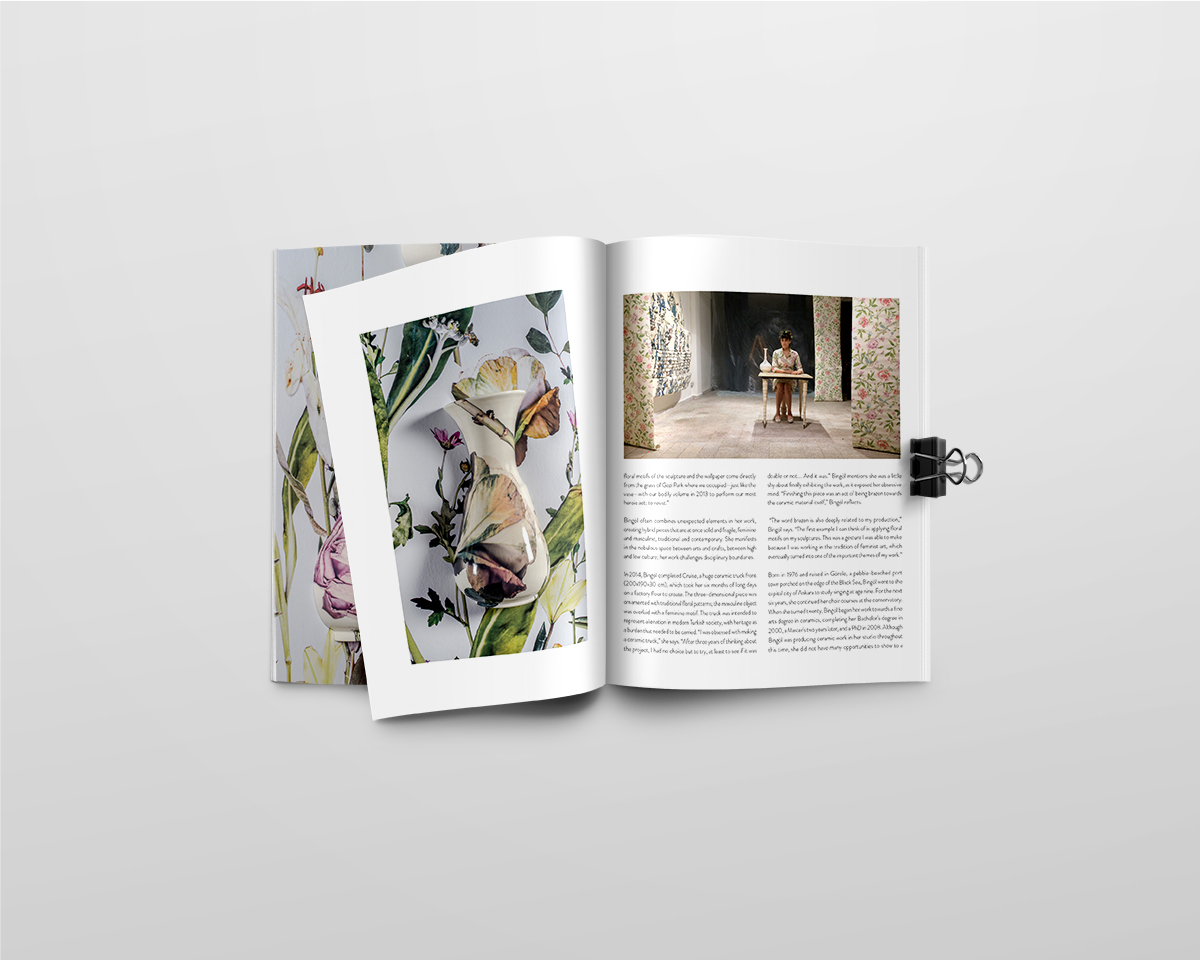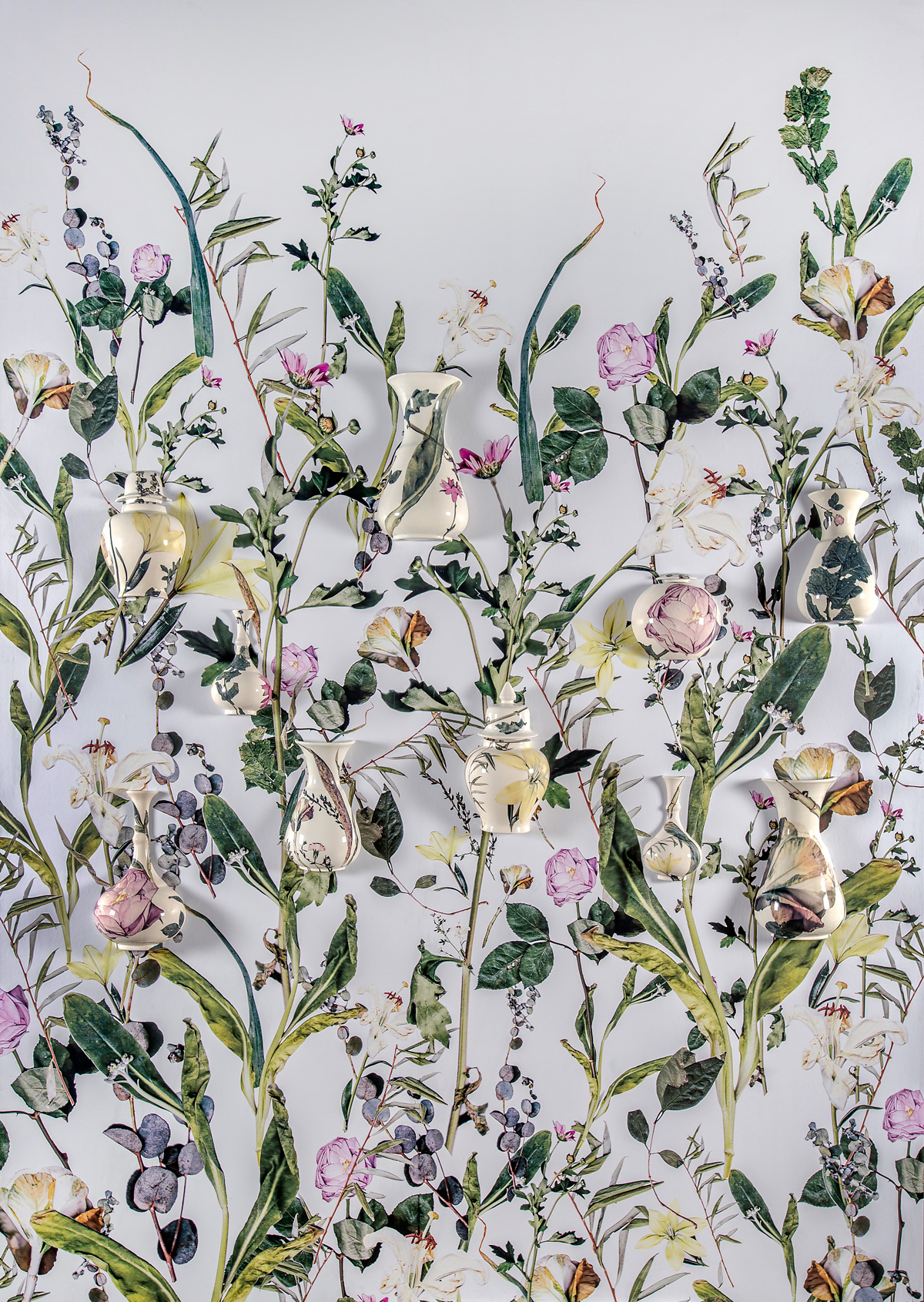 Tell us one thing that's been inspiring you lately and why.
I've been really inspired by one of my projects right now, which is great because that feeds back into the work. I'm designing a brand new magazine called PINE that showcases artists and creators working in interesting ways, from film to fine arts, music, and narrative. The inaugural issue is called Brazen, so the work is really radical at times, and always very emboldened. It is incredibly inspiring to read about the artists and get to understand their way of working and thinking about the work. There is a rad ceramic artist Burçak Bingöl who creates installation scale pieces that are both 2D and 3D, where a kind of hybrid reality with different vantage points creates new perspectives for experiencing the pieces. I'm always interested in sequence and perception in art and design, where the way you approach and therefore perceive the work is integrated within the work itself. There is also an article in the magazine on Chantal Ackerman whose work and life I truly admire. The piece talks about her framing of the body, and notions of visual pleasure. I often think about the ways in which we come to 'delight' through design — that visual sense of play that excites the mind, whether it is something tactile or purely aesthetic or a combination of sensorial effects. As a designer, I think it's important to reference art as a way to get beyond pure function and form, to question why we make things and to inspire new ways of thinking about the world.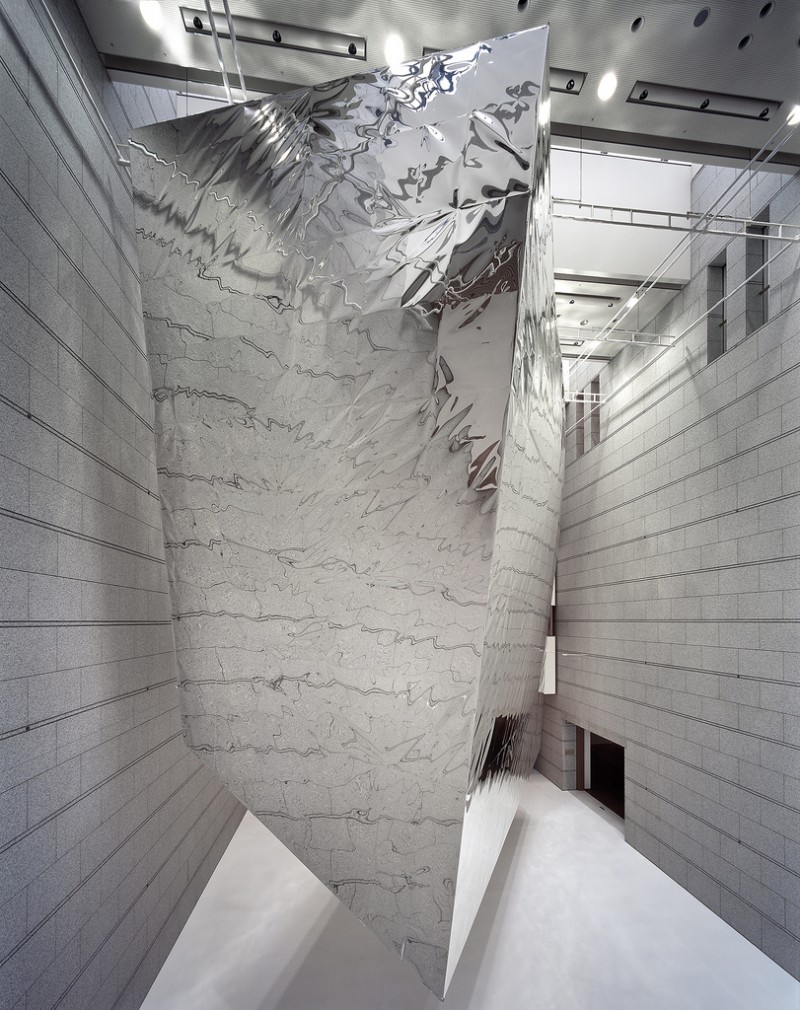 What's your favorite piece of art or design from the last 10 years?
I am very inspired by contemporary Japanese architecture and design, having studied architecture in Tokyo under Toyo Ito a number of years ago. The use of materiality in Japan is really fascinating. I'm eternally in awe of Junya Ishigami's Cuboid Balloon, which is a piece he designed for the Museum of Contemporary Art in Tokyo. The cuboid is a literal ton of aluminum and framing, suspended in the air by helium so that it hovers untethered above visitors. I love the play of lightness and monumentality. It's something I think about often — how to make heavy objects feel light or appear to be floating. I love it when materials defy their assumed properties, and Ishigami's work really pushes the boundary of how materials can be used at the extreme value of their innate properties.