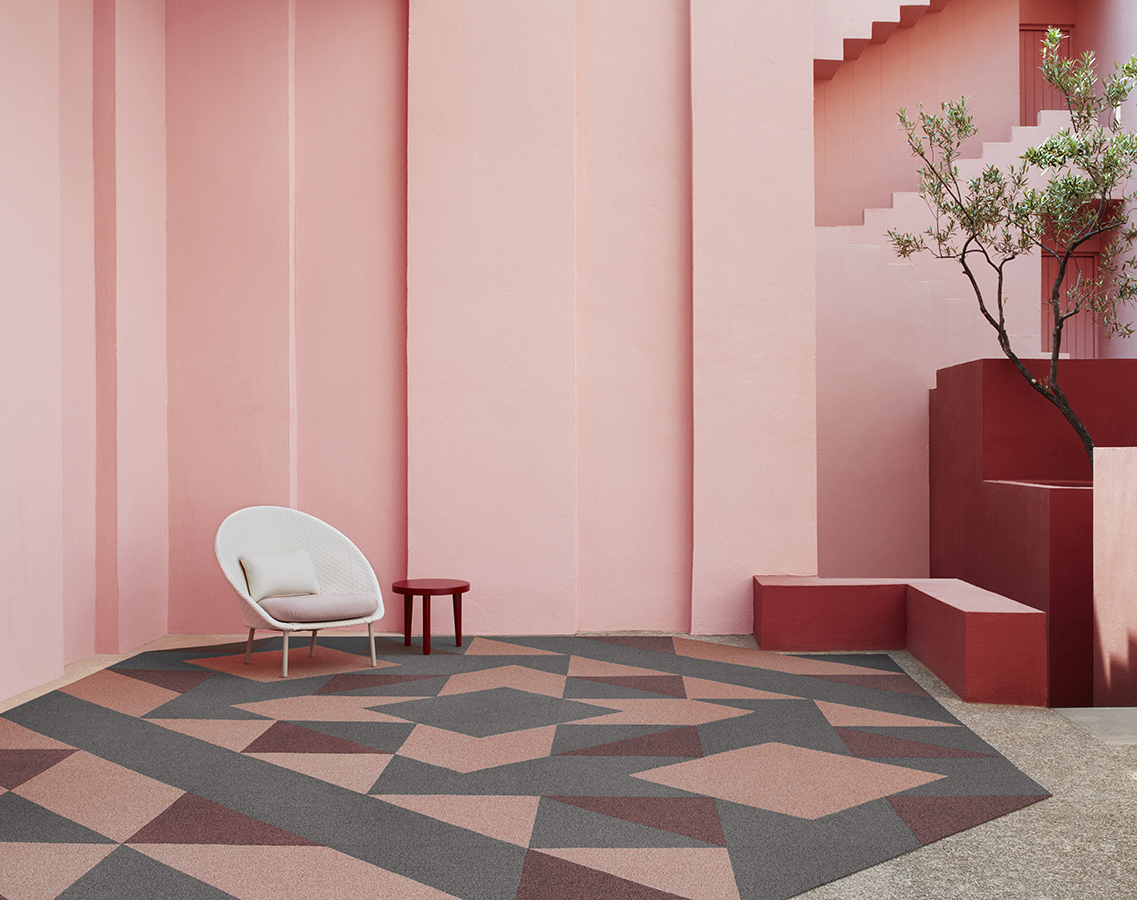 A weekly Saturday recap to share with you our favorite links, discoveries, exhibitions, and more from the past seven days. This week: curiously covetable contract flooring, indoor/outdoor furniture made of French limestone, and the terrazzo deep dive you never knew you needed.
Discoveries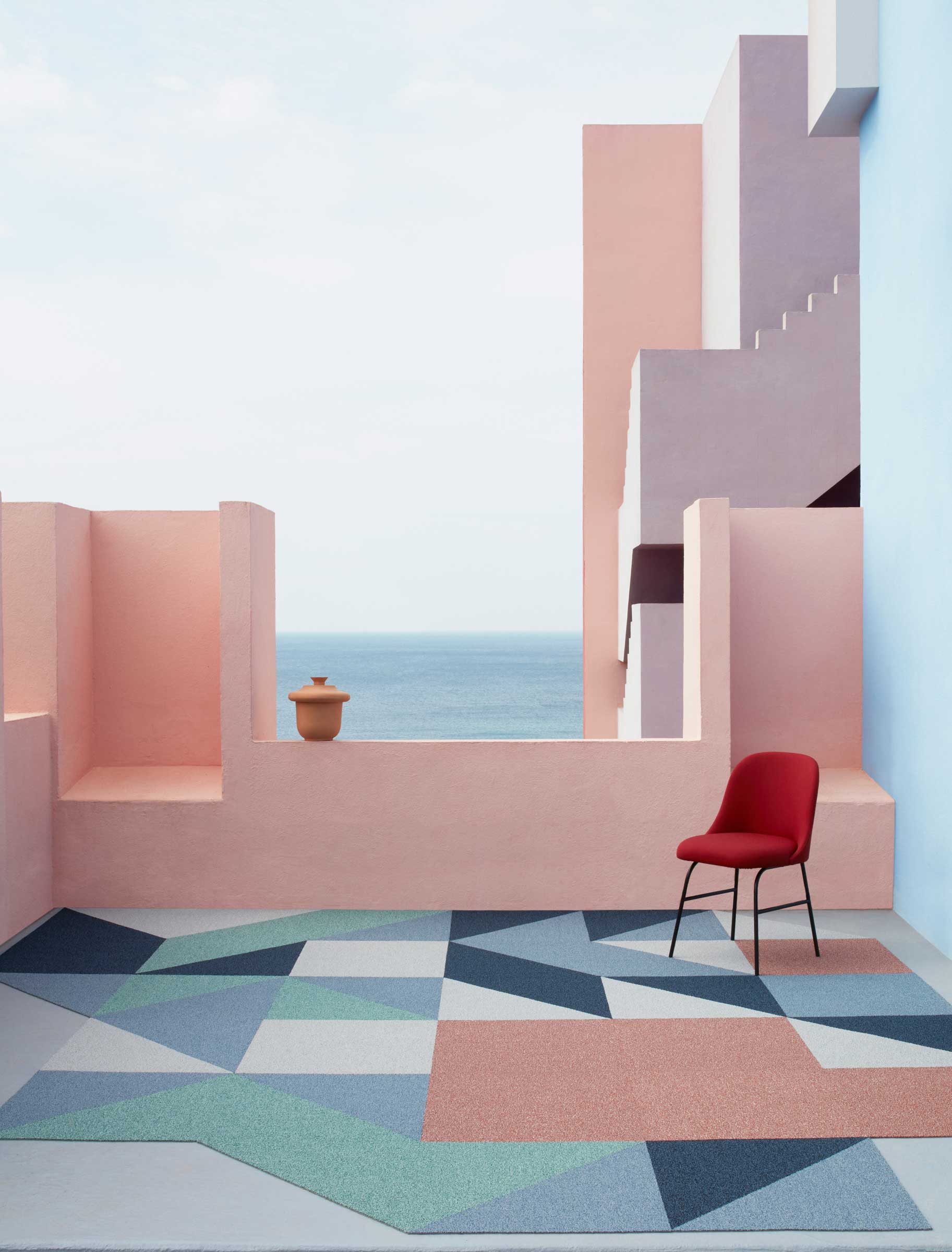 Stockholm-based Form Us With Love collaborated with Shaw Contract to develop a surprisingly chic, um, carpet tile. "Our mission was to design a creative response to enhance how commercial interior environments feel and function today." The result, "Inside Shapes," debuted last week at NeoCon in Chicago.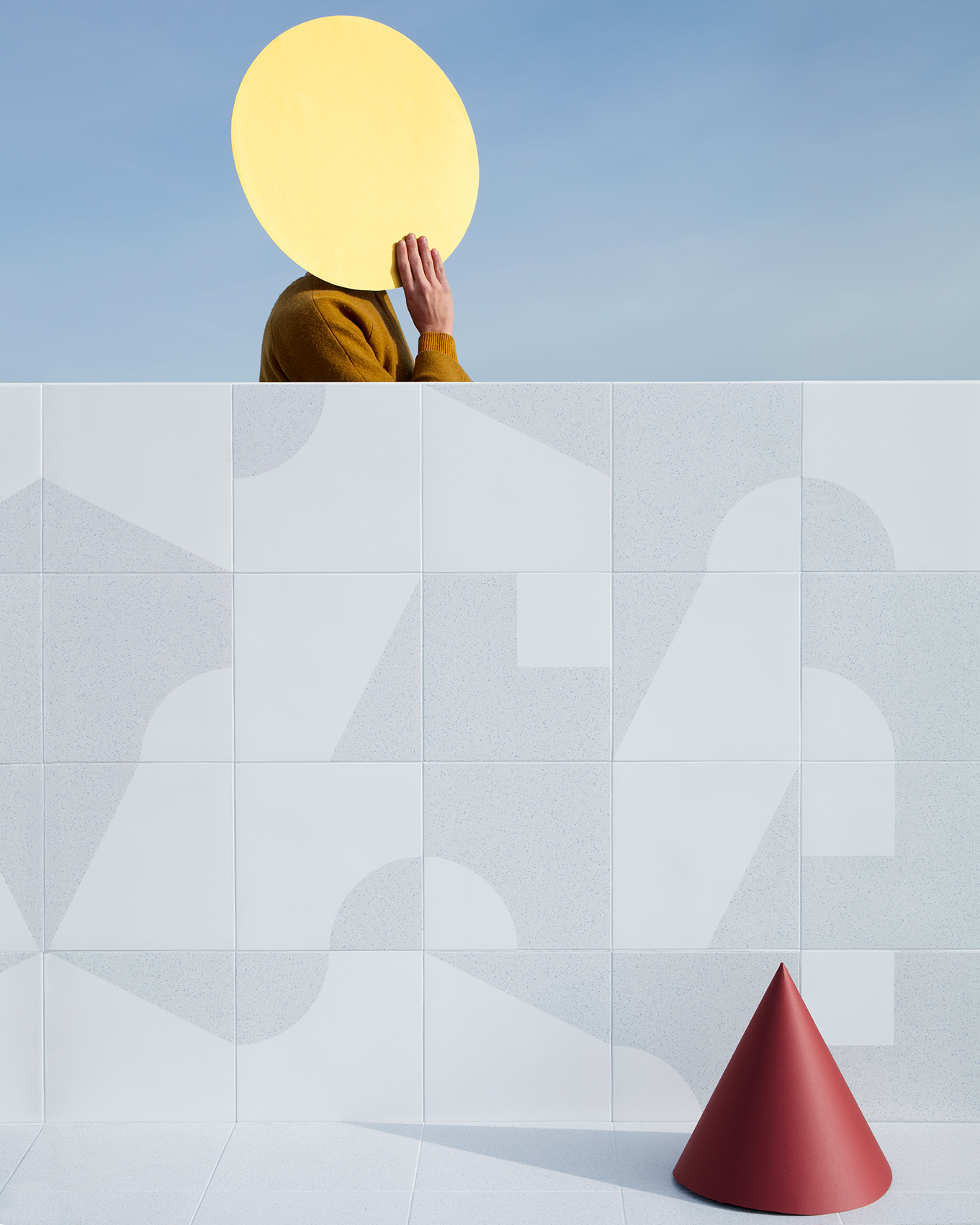 Another flooring entry this week comes in the form of JASPER by YONOH, a collection of 30×30 porcelain tiles available in four different stone colors that can be combined in multiple ways, either in random combinations of textures and shapes or on their own.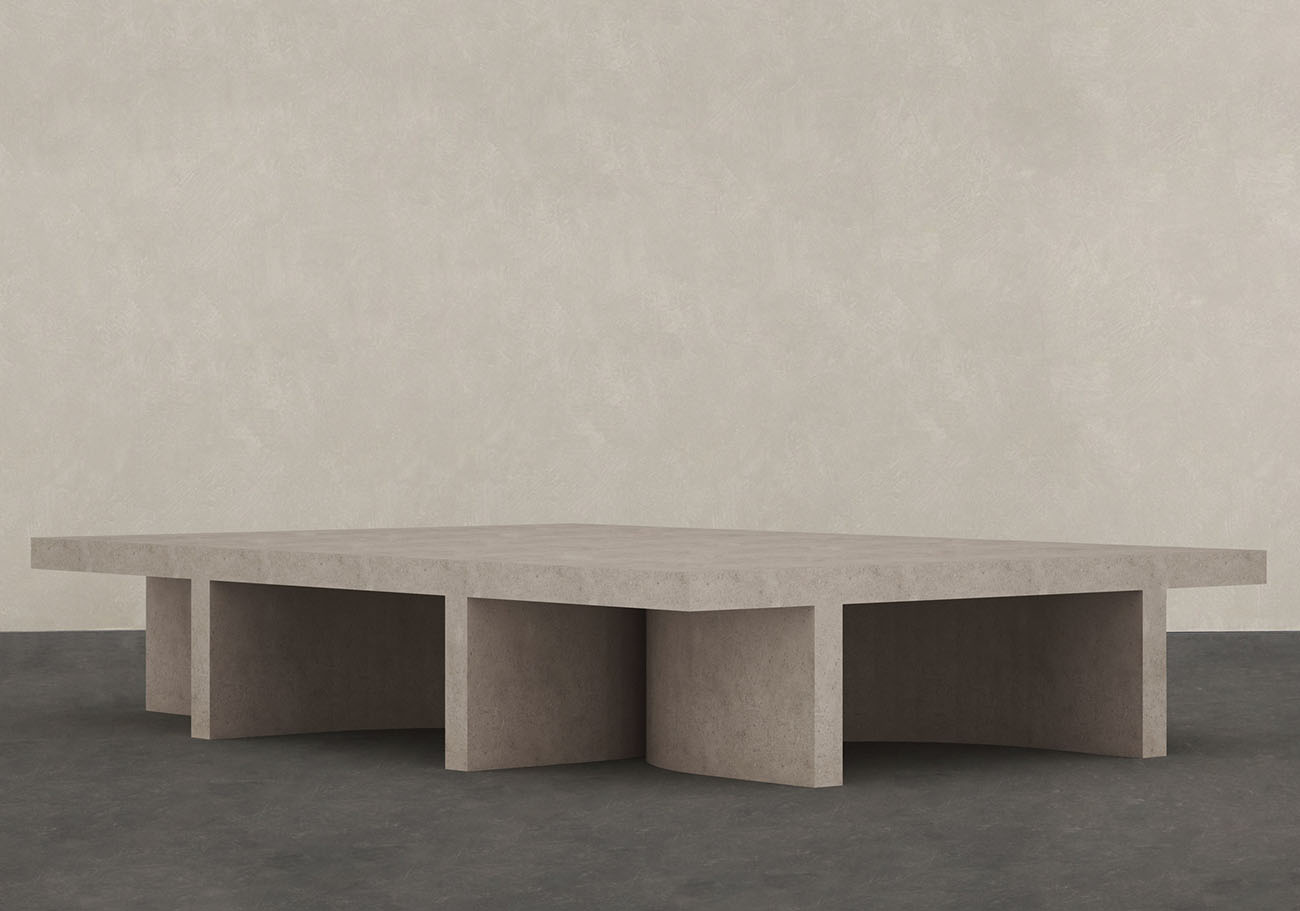 Made of Pierre de Massangis, a French natural oolitic limestone, Paul Brissonnet and Valeriane Lazard's limited edition Atlas collection is a series of indoor/outdoor furniture including a chair, vase, table, pedestal and bench.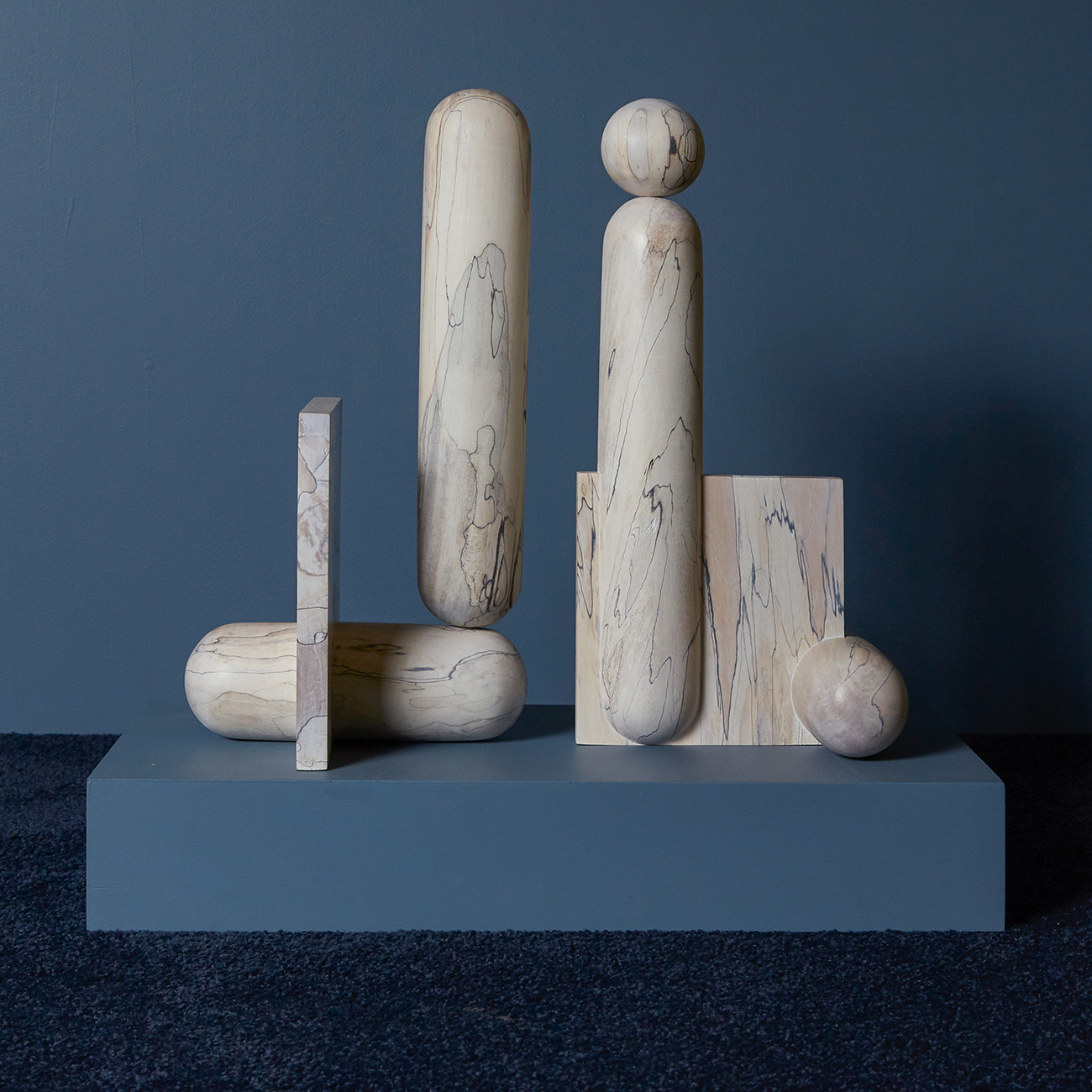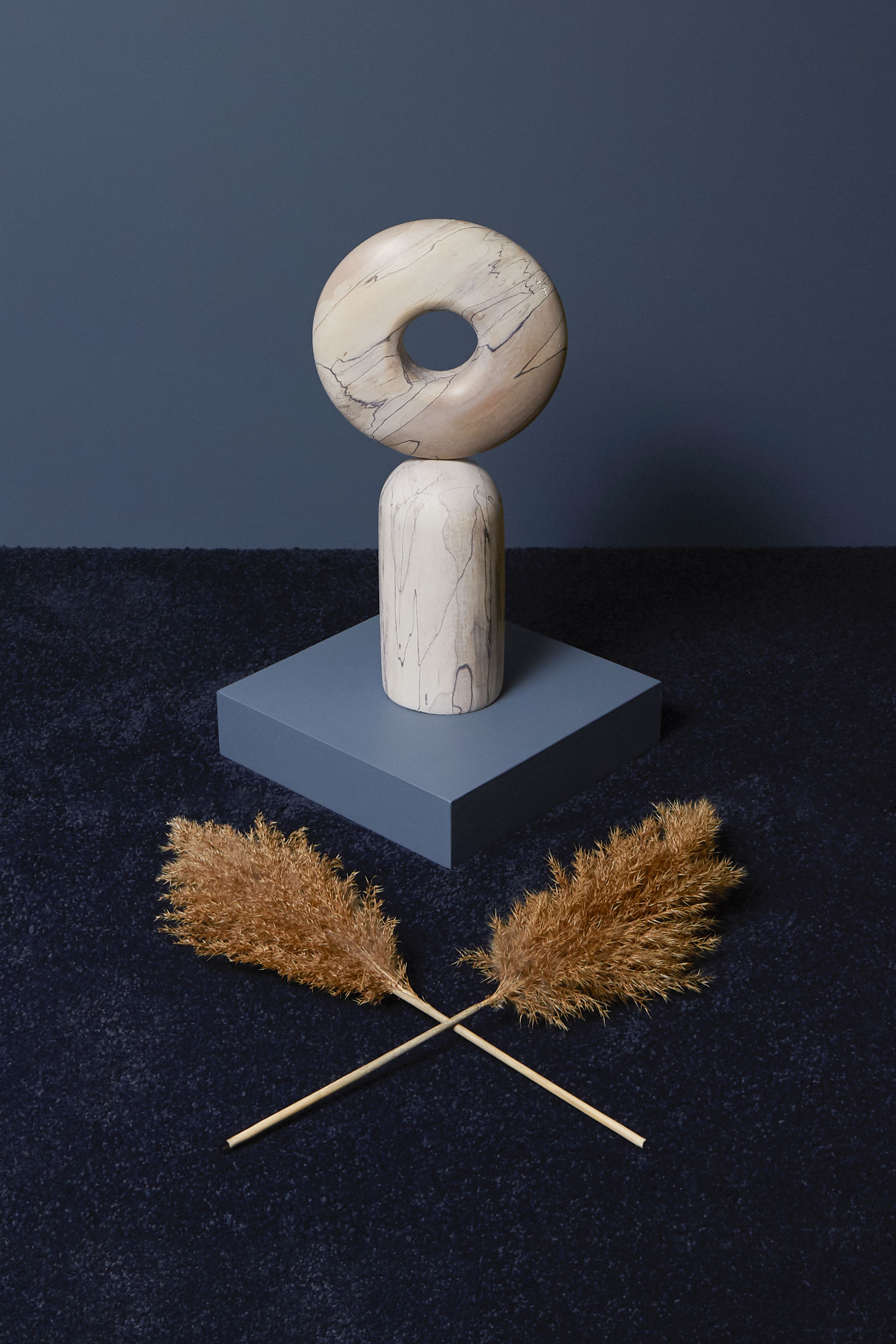 Hamilton Holmes expands on the organic esoteric shapes of their marbled incense holders with a new line of sculptures the designer deems, "pretty self explanatory," though a metaphorical family resemblance—Mother, Father, Brother, Sister, Uncle—is developing. We'll stay tuned.
Shopping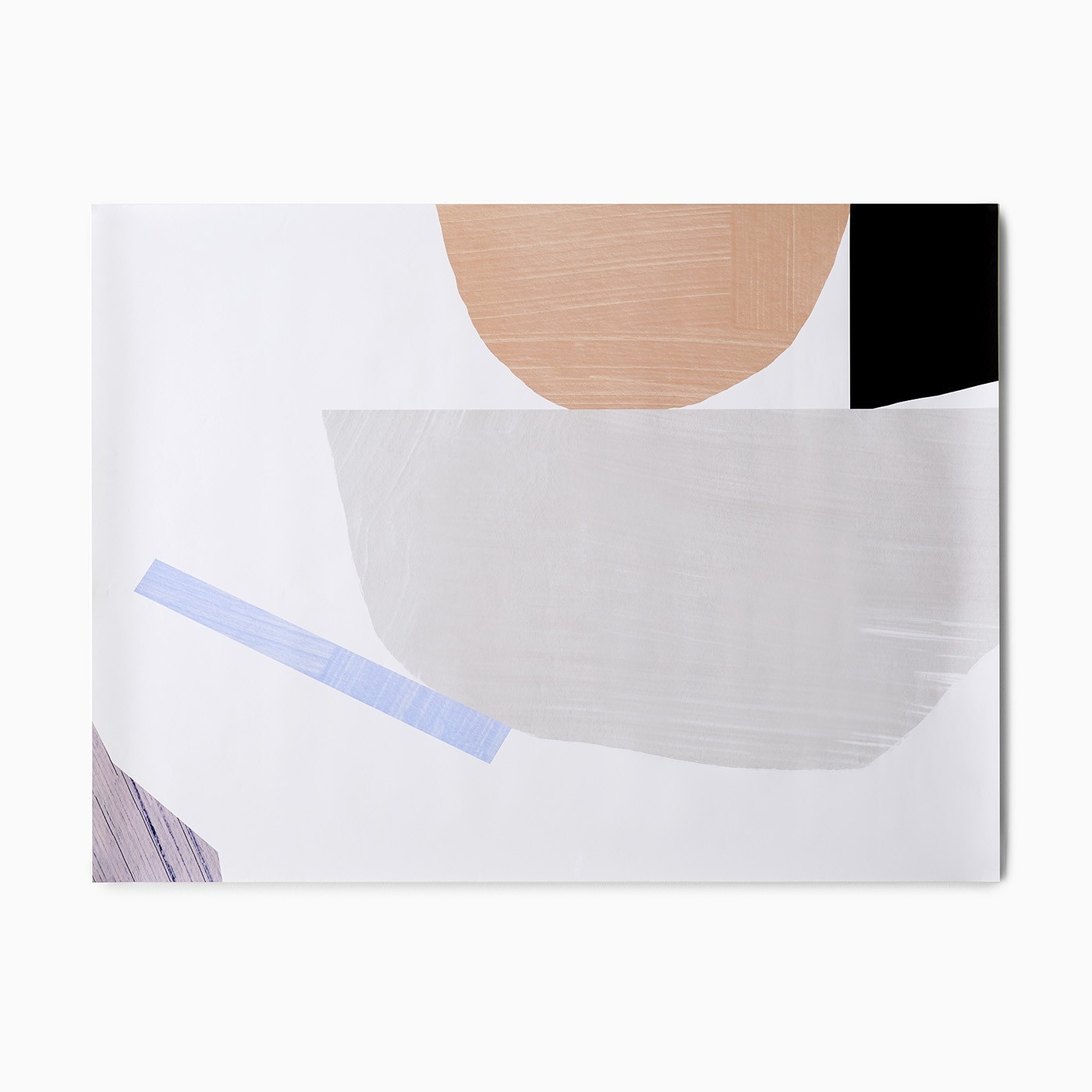 This digitally printed "medley of softened colors and defined shapes" hails from Iowa-based studio Moglea (as seen in Monica's gift guide this year), in collaboration with home goods outpost Unison. Says the artist, Meg Gleason: "This piece is inspired by those feelings of risk, regret and hope that juxtapose and give us wisdom as we make the hard decisions in our lives."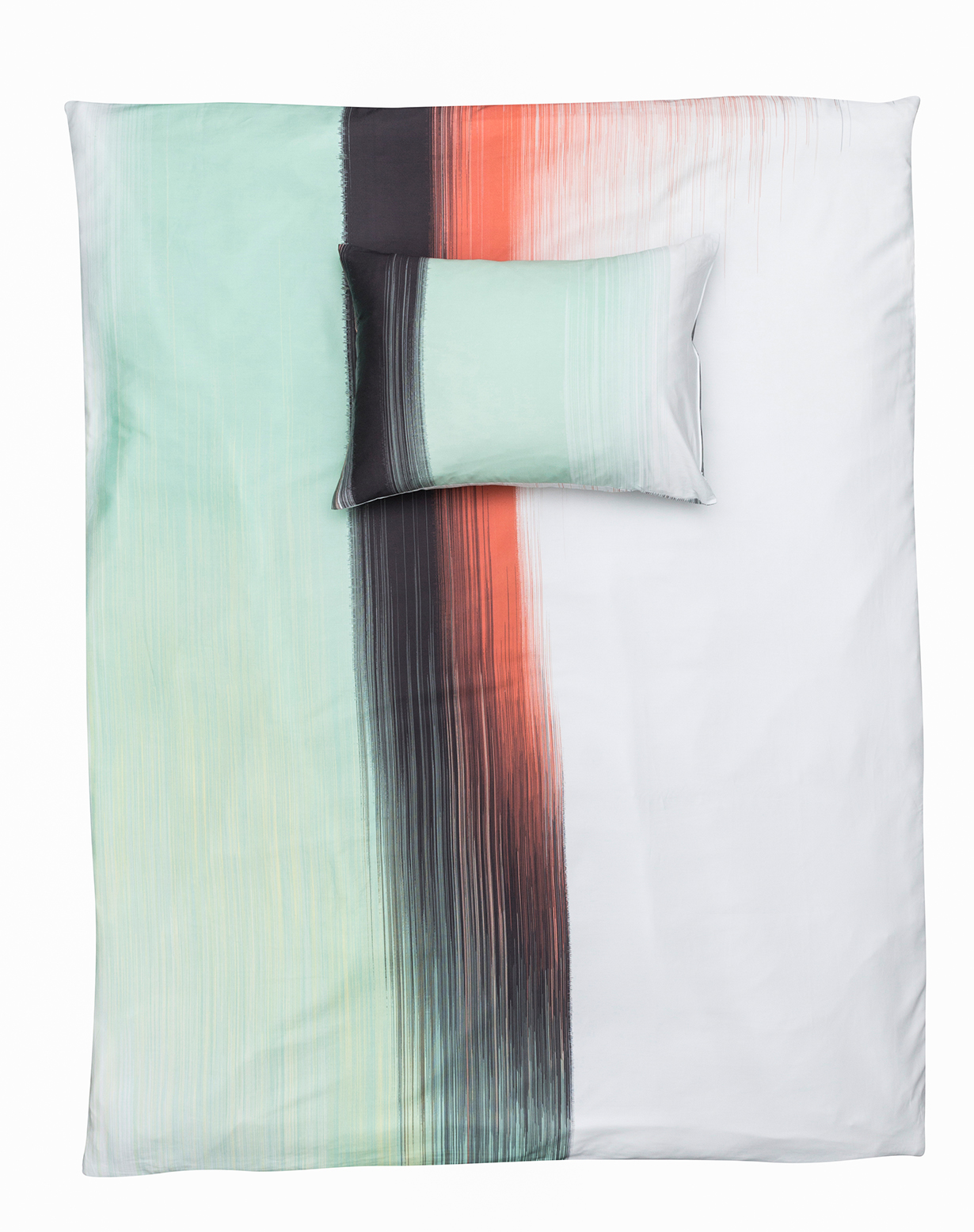 French-Belgian designer Laura Knoops collaborated with ZigZagZurich on "Interferences," a unique spin on the brand's woven cotton bedding that draws from the traditional stripe and Ikat patterns to create something wholly new.
Exhibitions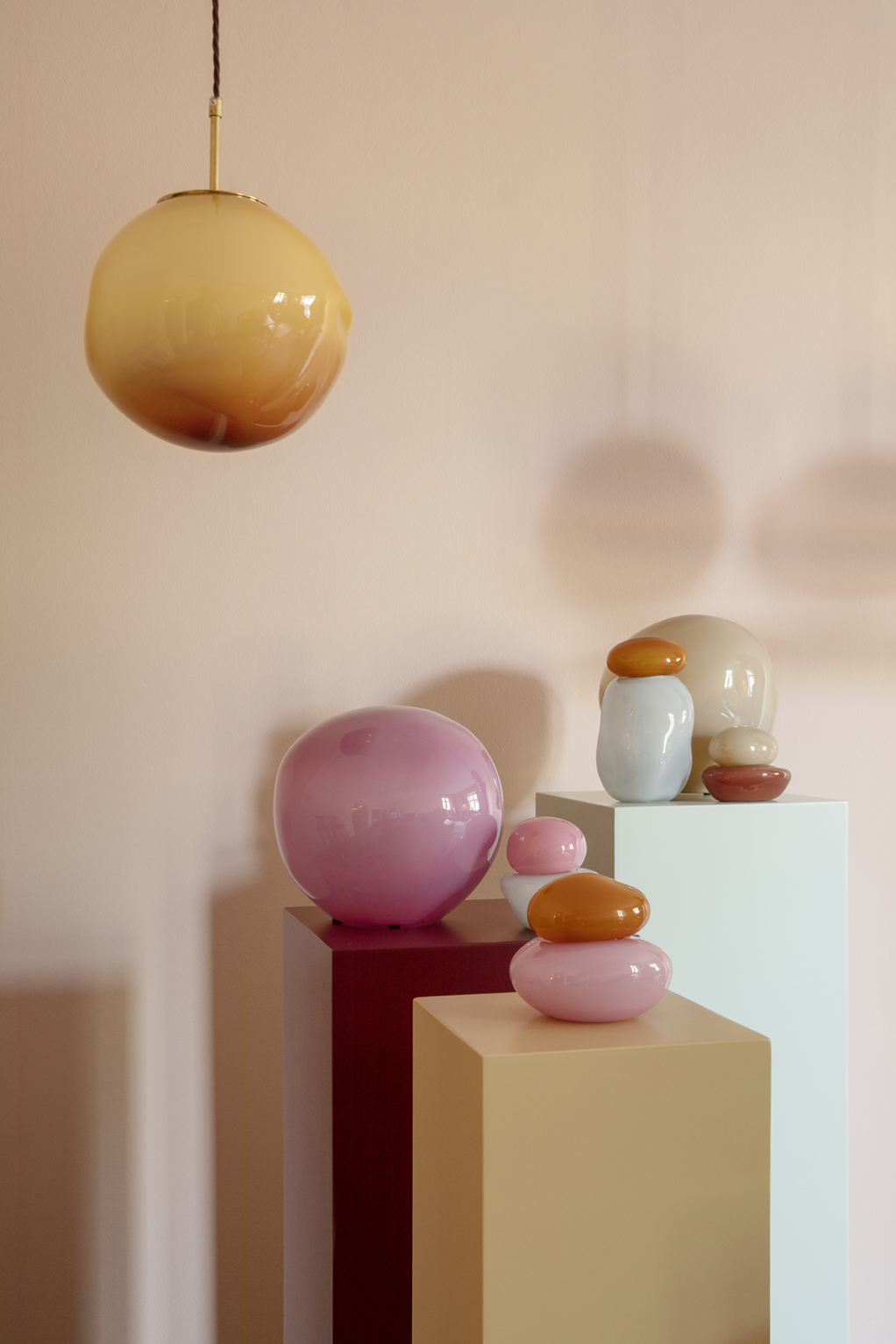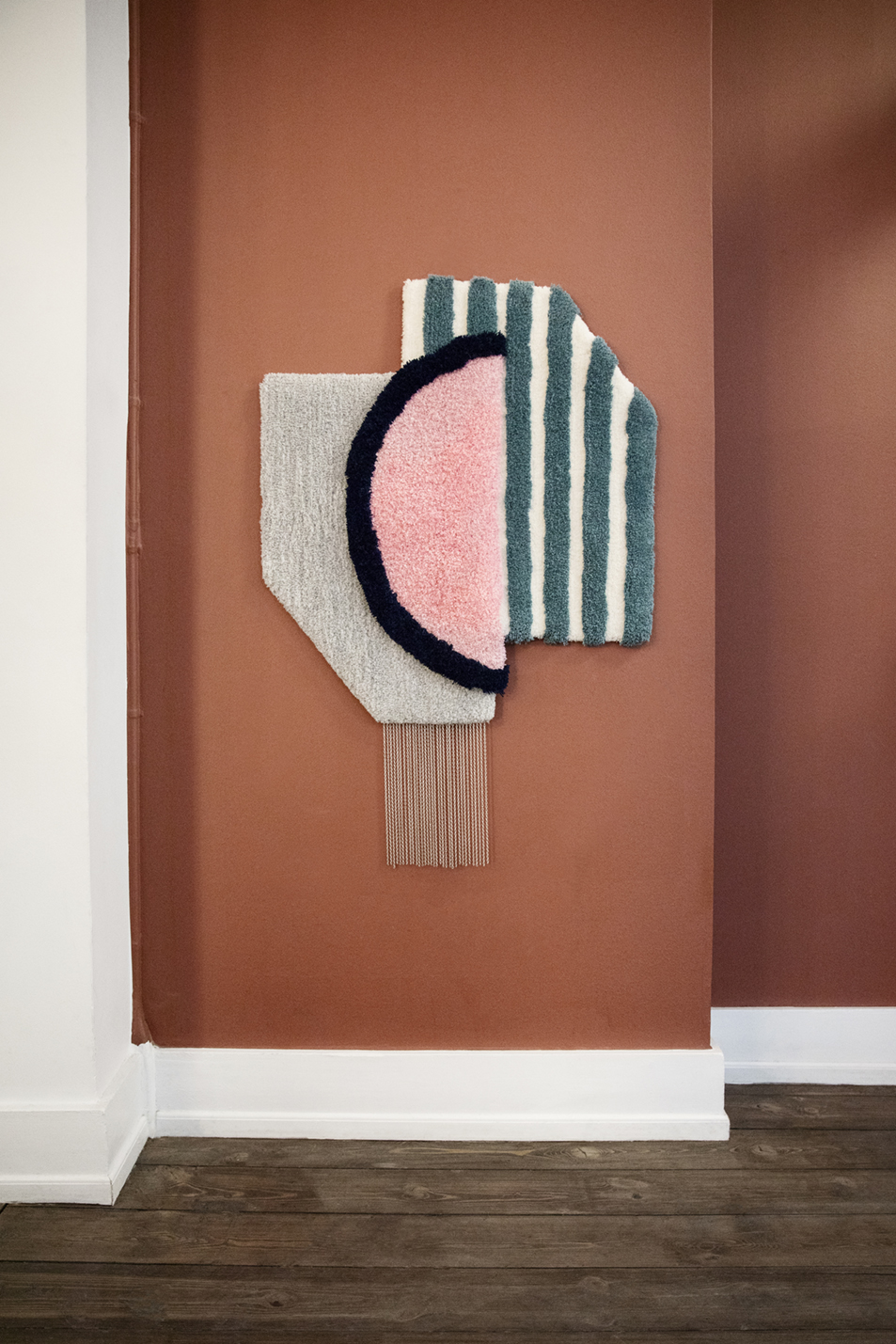 Last month's DAWN 2018 offered a unique occasion for newly established and up-and-coming designers to exhibit their work during Copenhagen's annual 3 Days of Design event. "For us, the exhibition is an opportunity to illustrate the large scale of design and the story behind it — the individual craftsman that support a larger commercial production," said Natalia Sanchez of local firm Spatial Code. Pictured above: Candy Collection by Helle Mardahl, rug by Röd Studio (whom we'll be featuring on the site very soon).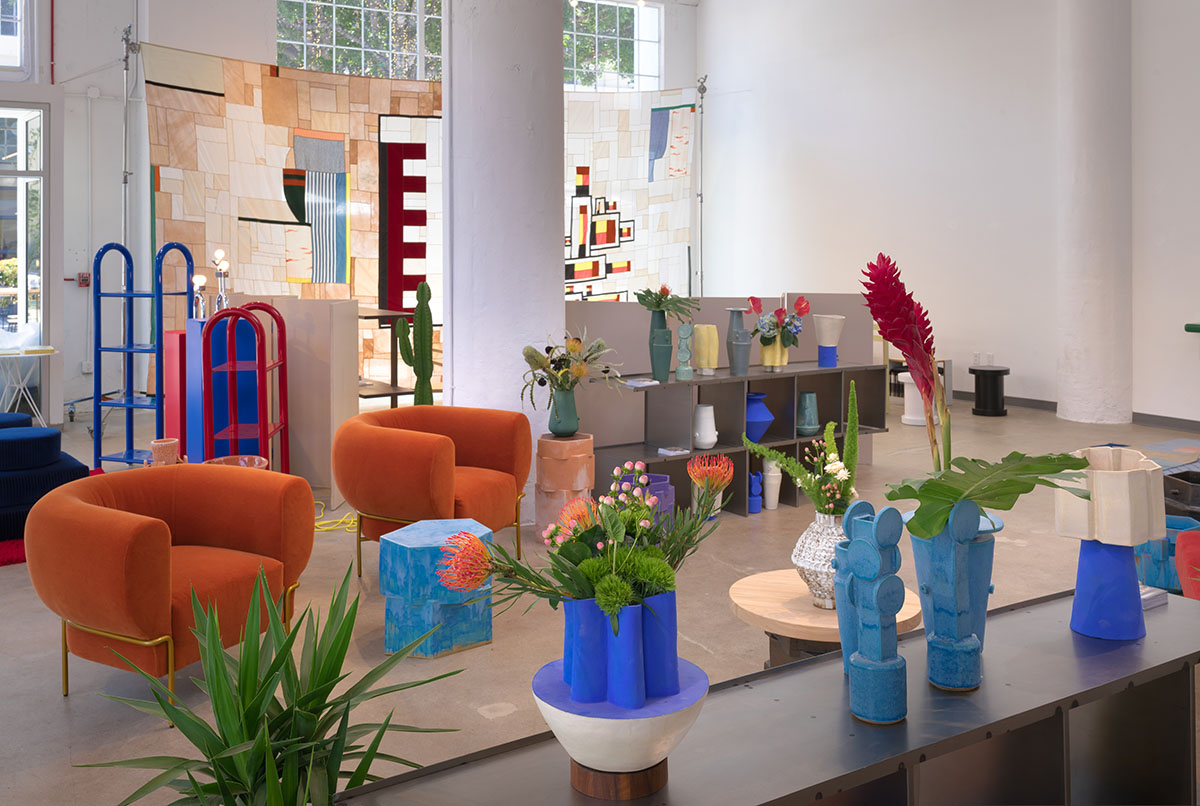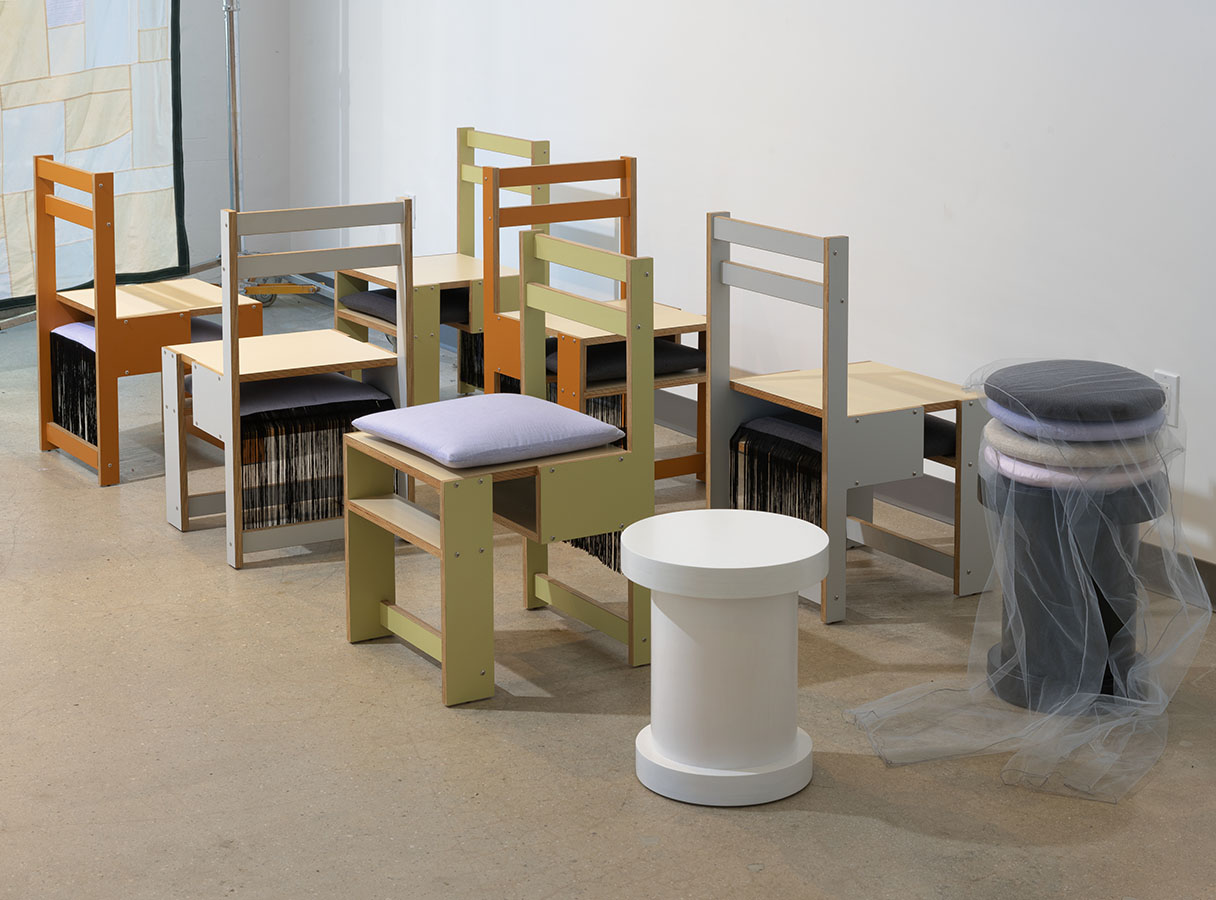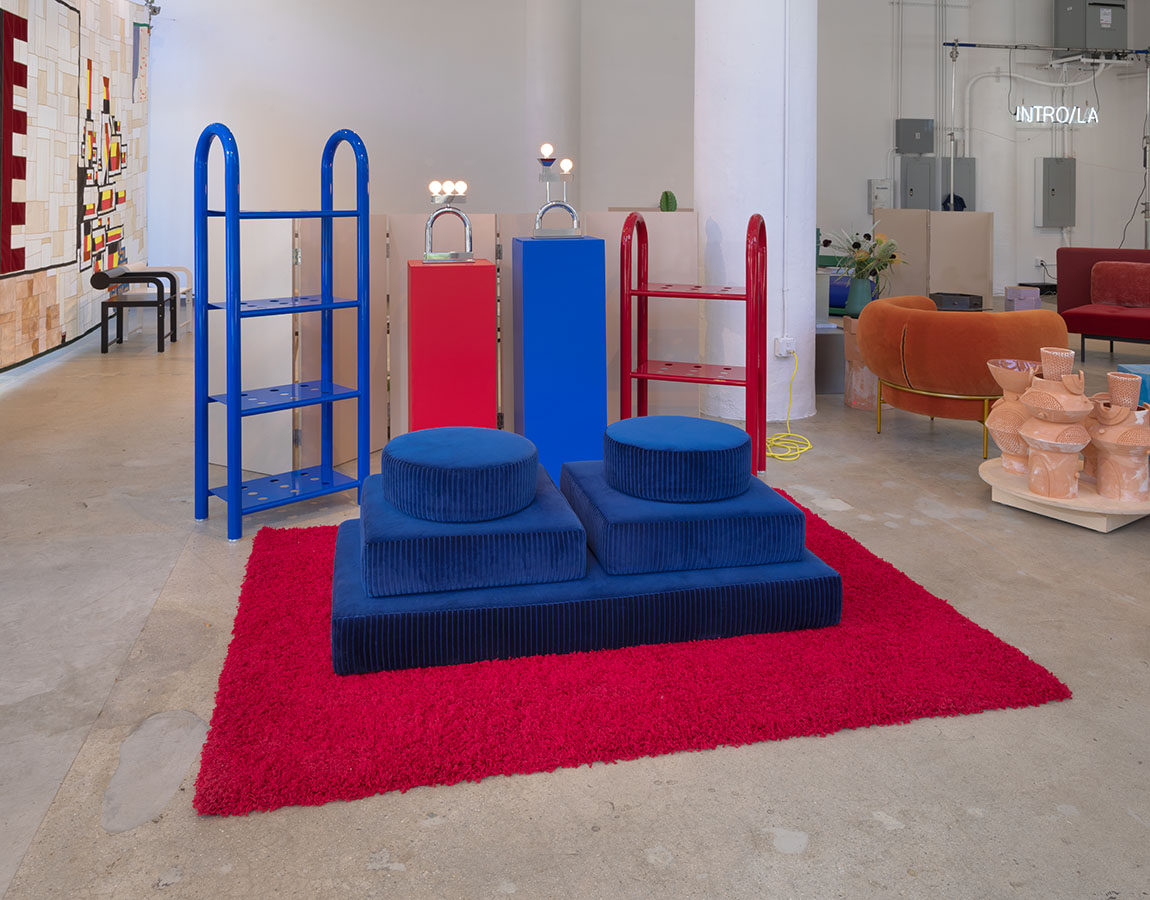 Intro/LA's fourth iteration served as a hub during LA Design Week this past weekend, an event that took over the entirety of the not-at-all-easy-to-Uber-to Row DTLA. Curated by Small Office, the exhibition showcased the work of independent designers including Block Shop, Another Human, and Estudio Persona. Photographed by Robert Wedemeyer.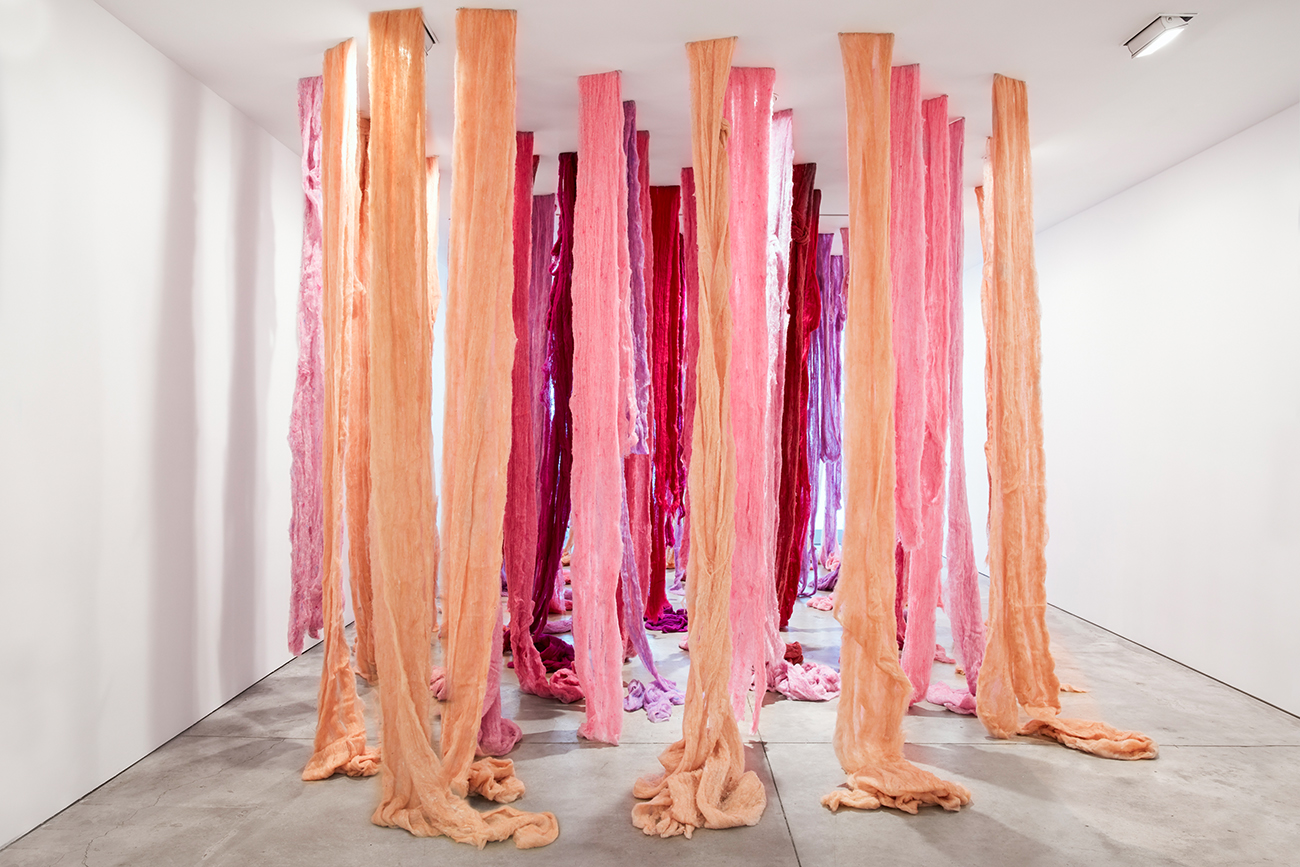 Cecilia Vicuña's first exhibition at Lehmann Maupin gallery, La India Contaminada, spans the artist's career from 1969 to 2017 and includes a suspended installation of raw wool (above), mixed media sculptures and video and painting. On view through July 6th.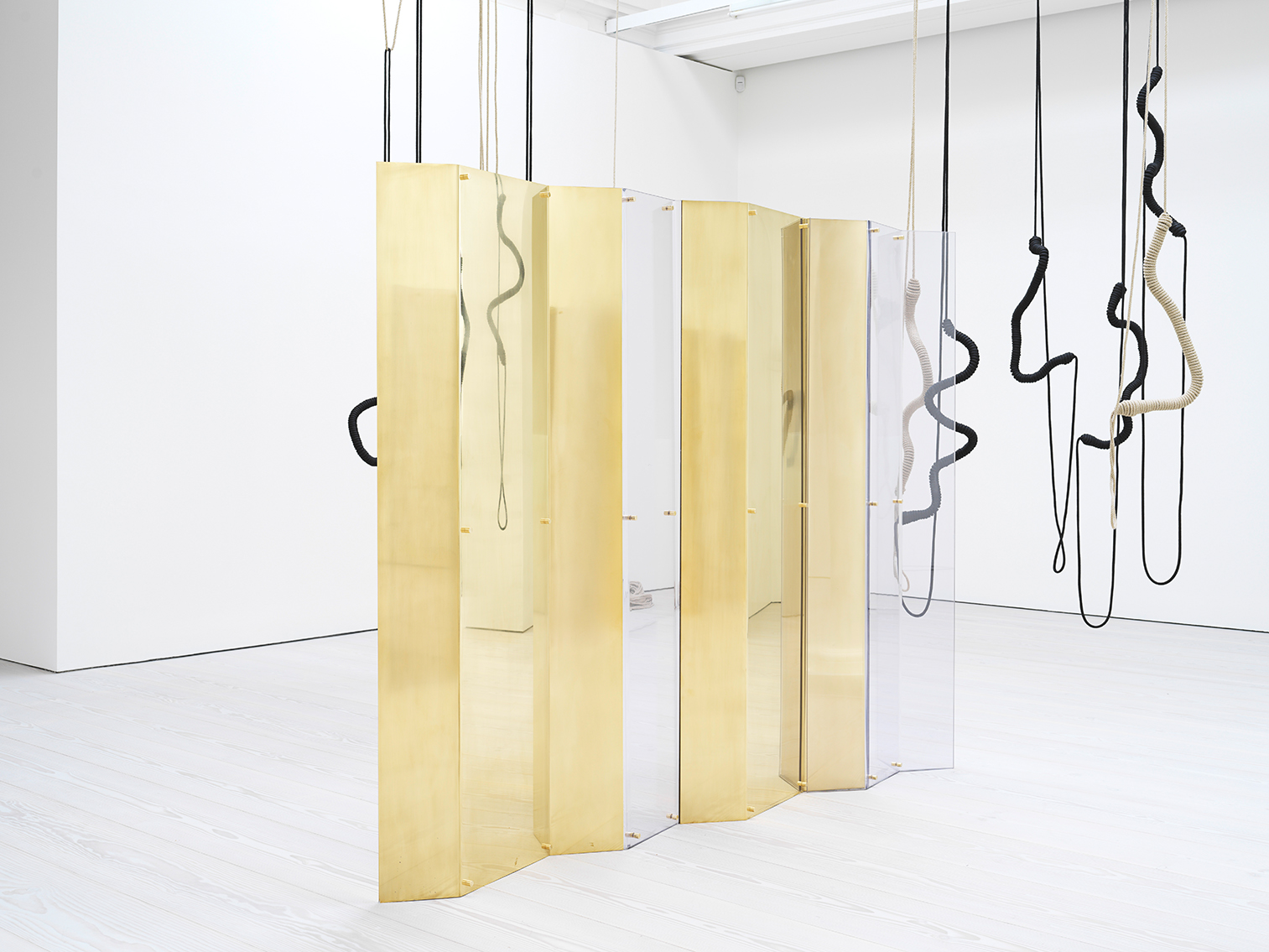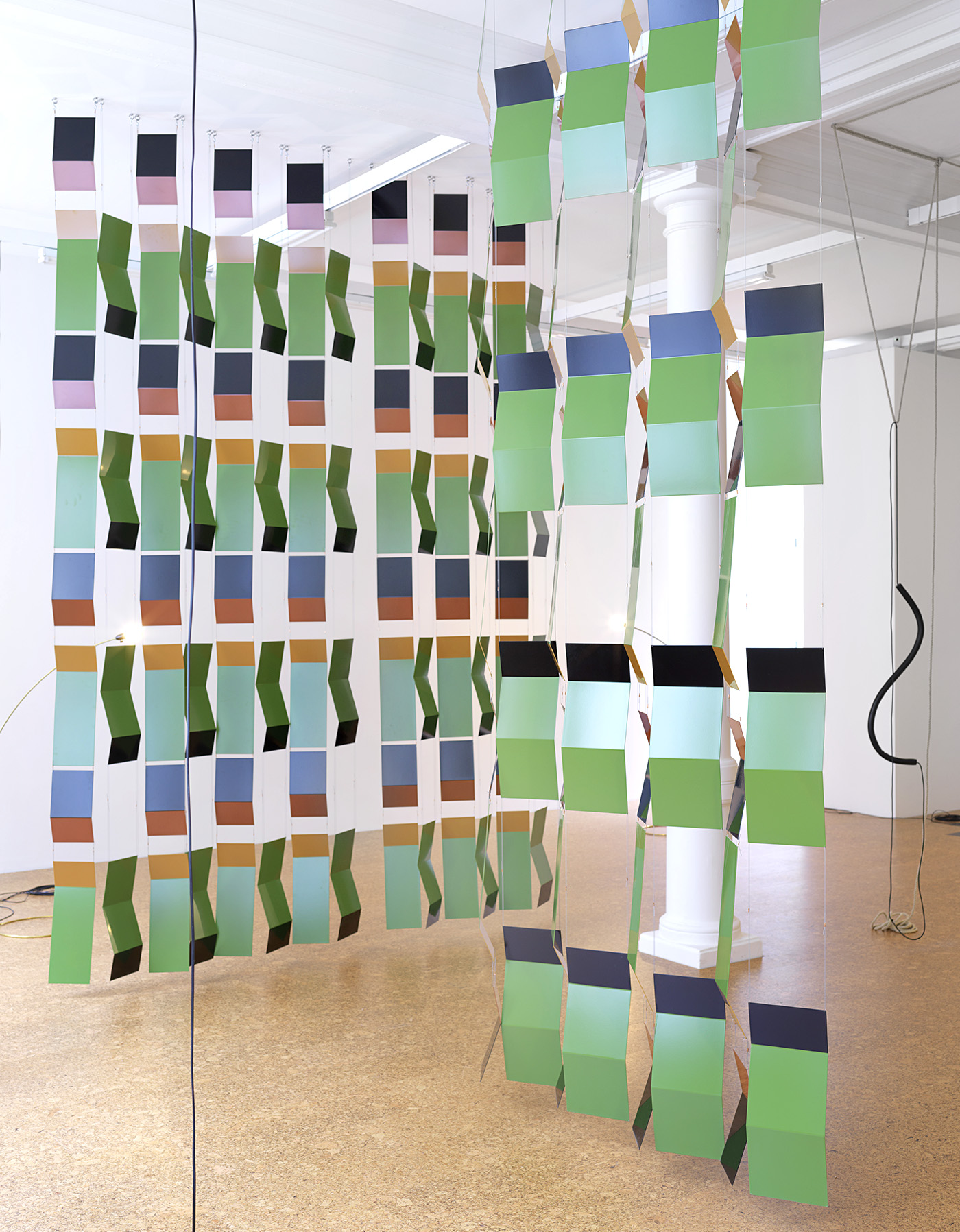 Portuguese artist Leonor Antunes's a thousand realities from an original mark is on view at London's Marian Goodman Gallery now through July 20th. Antunes begins her work by measuring features of architecture and design that interest her; she then uses these measurements as units which can be translated into sculpture, employing materials as diverse as rope, leather, cork, wood, brass, and rubber. Photographed by Nick Ash.
Links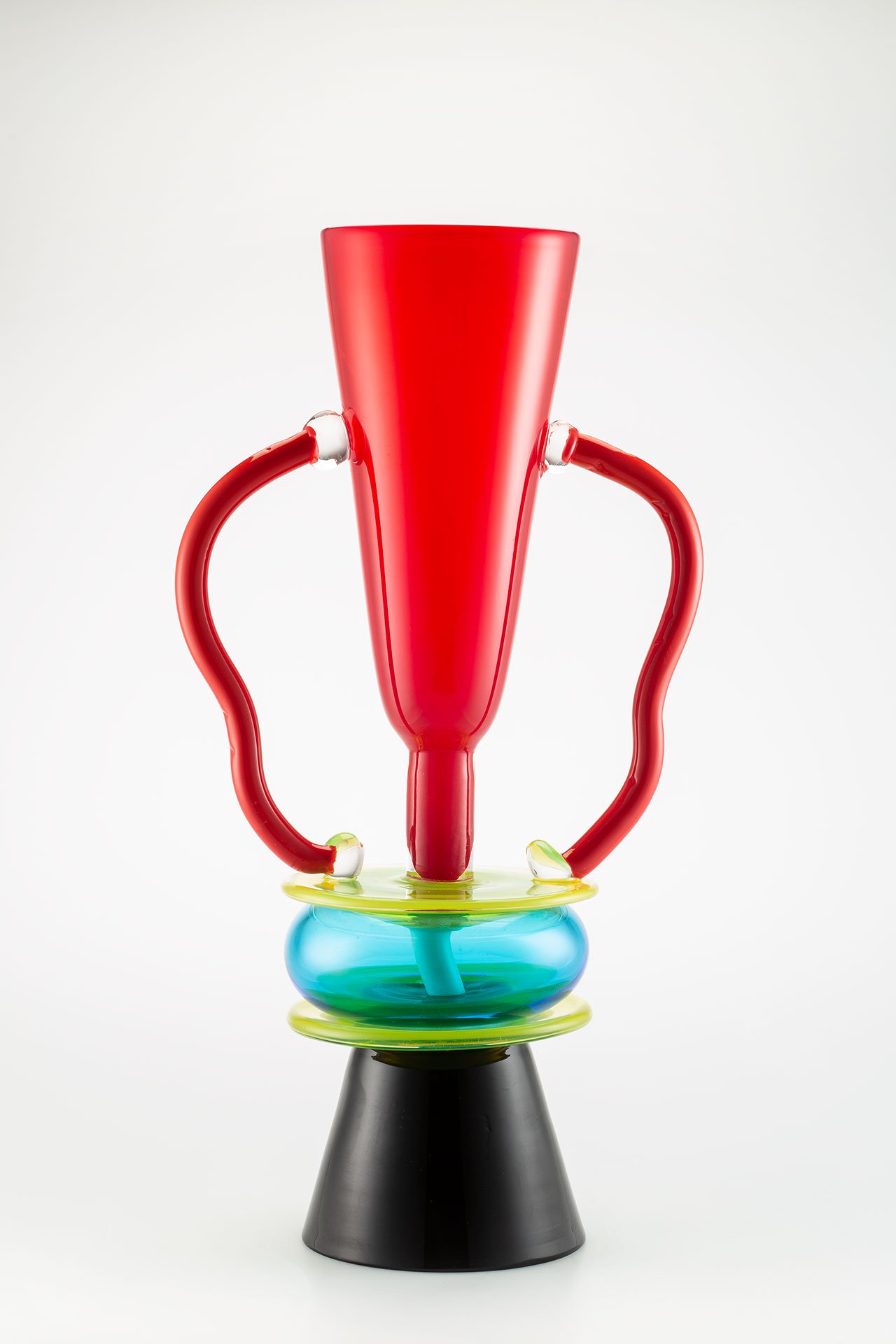 Does the world need another Memphis group exhibition? Better yet, a recontextualization? Well, the curators of MEMPHIS – Plastic Field sure hope so, considering the fact that they've already done it, placing the group's "rule-breaking, zany designs" in Venice's baroque Palazzo Franchetti.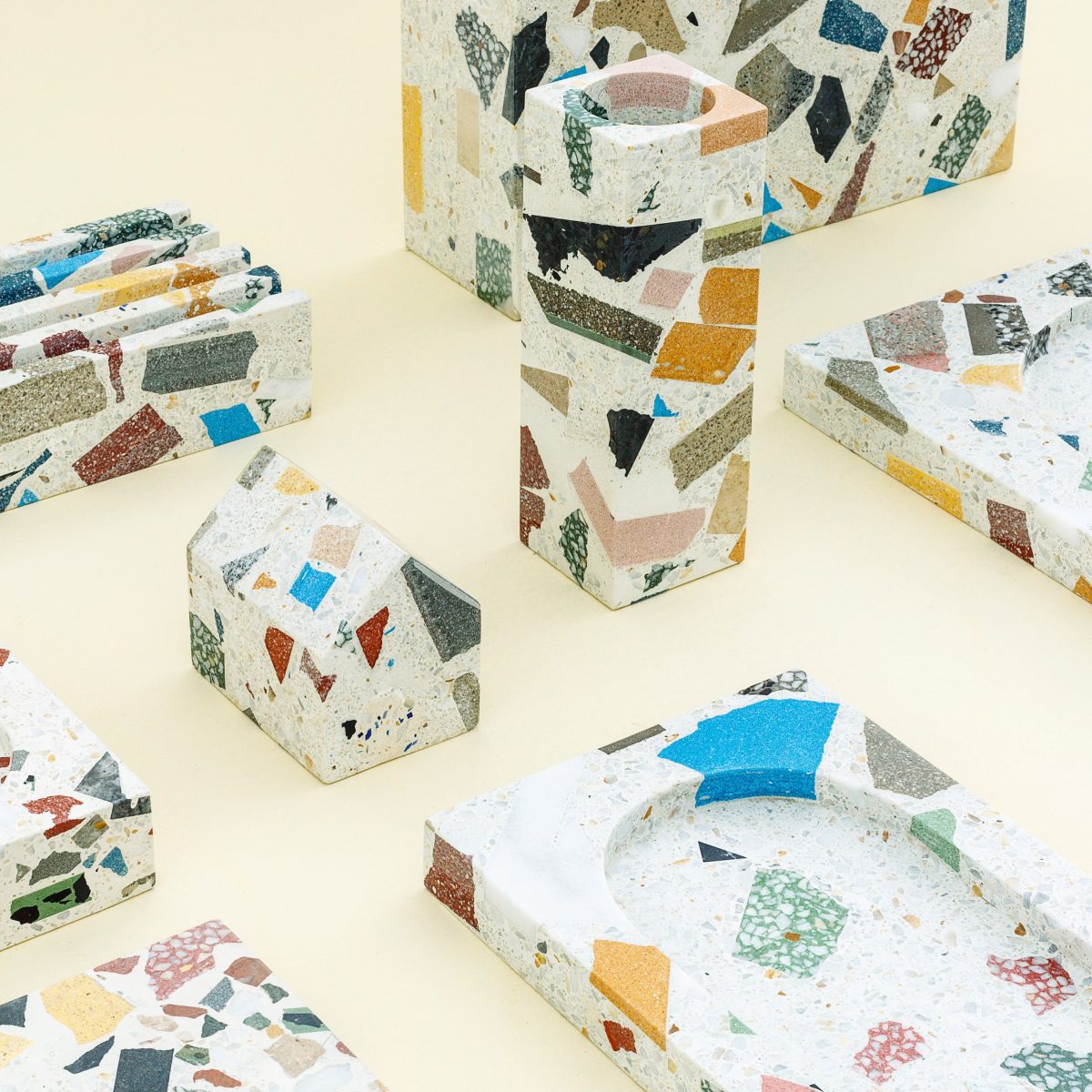 Curbed did a comprehensive deep dive on the terrazzo trend this week, noting that it's "the floor at the Ace Hotel New Orleans; it's the bar at Soho House in Barcelona; it's the counters at Kava Cafe in New York's Meatpacking District; and it's the tables at the Wing coworking space in that city's Flatiron District." Monica called it five years ago!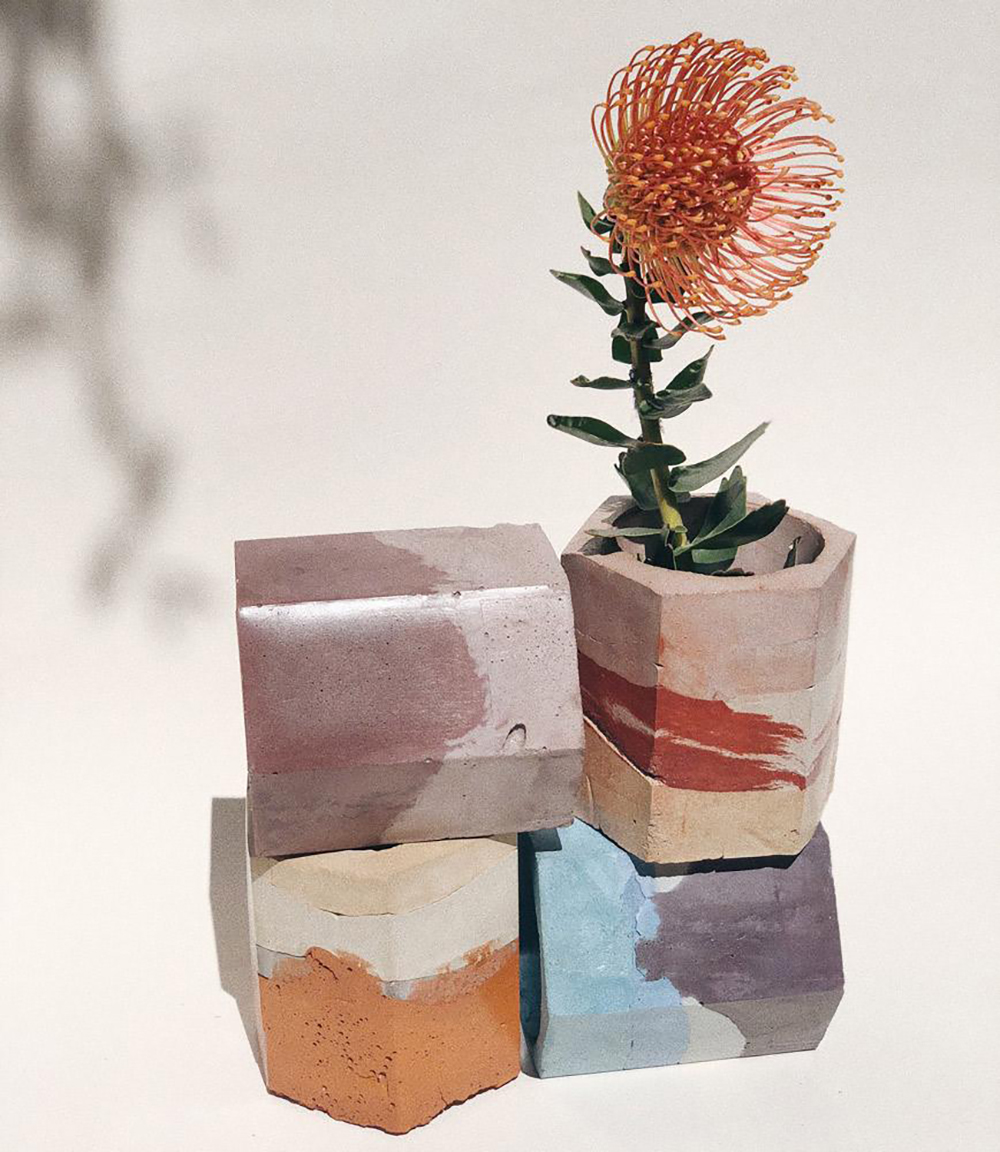 Also during LA Design Week, Krizia Flores of Concrete Geometric led a workshop on how to create your own cement mold for a geometric planter. Next, we hope she'll give a little insight into the process for her Sacred Site installation, an artfully composed collection of sedimentary rocks inspired by California's deserts.