07.19.18
This Brazilian Jewelry Designer Mines Modernist References to Make Wearable Art
Brazilian designer Paola Vilas, whose sculptural jewelry is inspired equally by Modernism and the feminine form, knows precisely how to balance contrasting formal elements to create work that's bold and delicate at once. Born and raised in Rio de Janeiro, where she now lives, Vilas studied design in Rio but took summer classes at Central Saint Martins. In school, she signed up for a silversmithing course, eventually learning everything from waxing to welding and discovering the "thousand possibilities of creating small metal sculptures and still being able to use them in the world," she writes over email. "I wore my creations all the time, everywhere, and since they were always unusual, people began noticing and talking about them." Before long, she was fielding requests and making pieces on demand. She learned about the business through an internship at a small jewelry company in Rio, and, while working as a freelance illustrator for popular brands in Brazil, she made local fashion industry connections. She officially launched her eponymous line in 2016.
Vilas recently released a collection that takes Peggy Guggenheim and her extraordinary 20th-century art collection as its muse. But in general, Vilas mines a rich vein of Modernist art references, especially Surrealism, for the motifs and curving shapes of her pieces — named for artists like Arp, Brancusi, Gilot, Matisse, and Klee, to name just a few. Vilas also nods to the dream-like style of films by Buñuel and Fellini. As Vilas puts it, her adornments are meant to be a little "subversive," generating curiosity, conversation, and "an everyday reminder that life is not supposed to be boring or follow a straight path."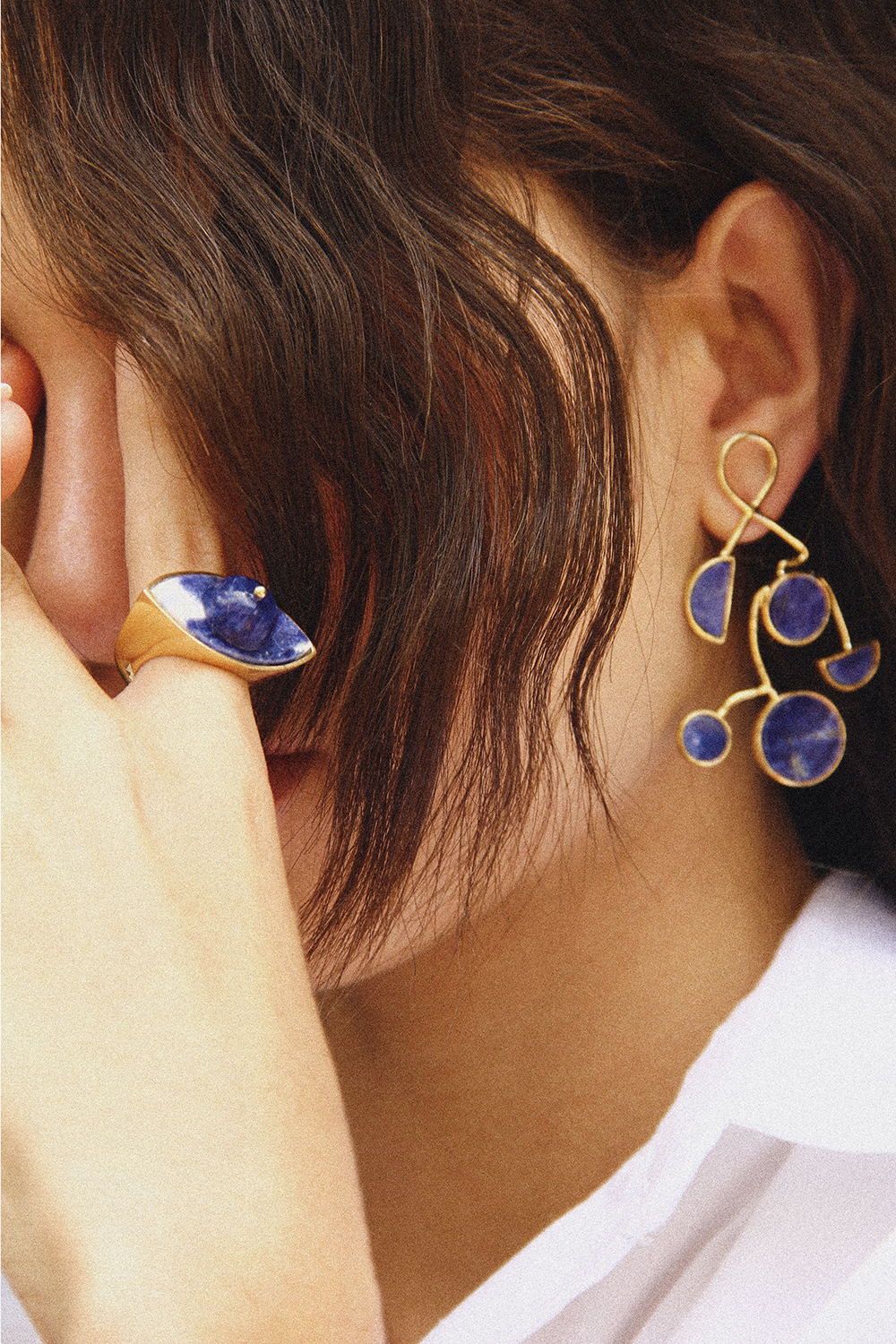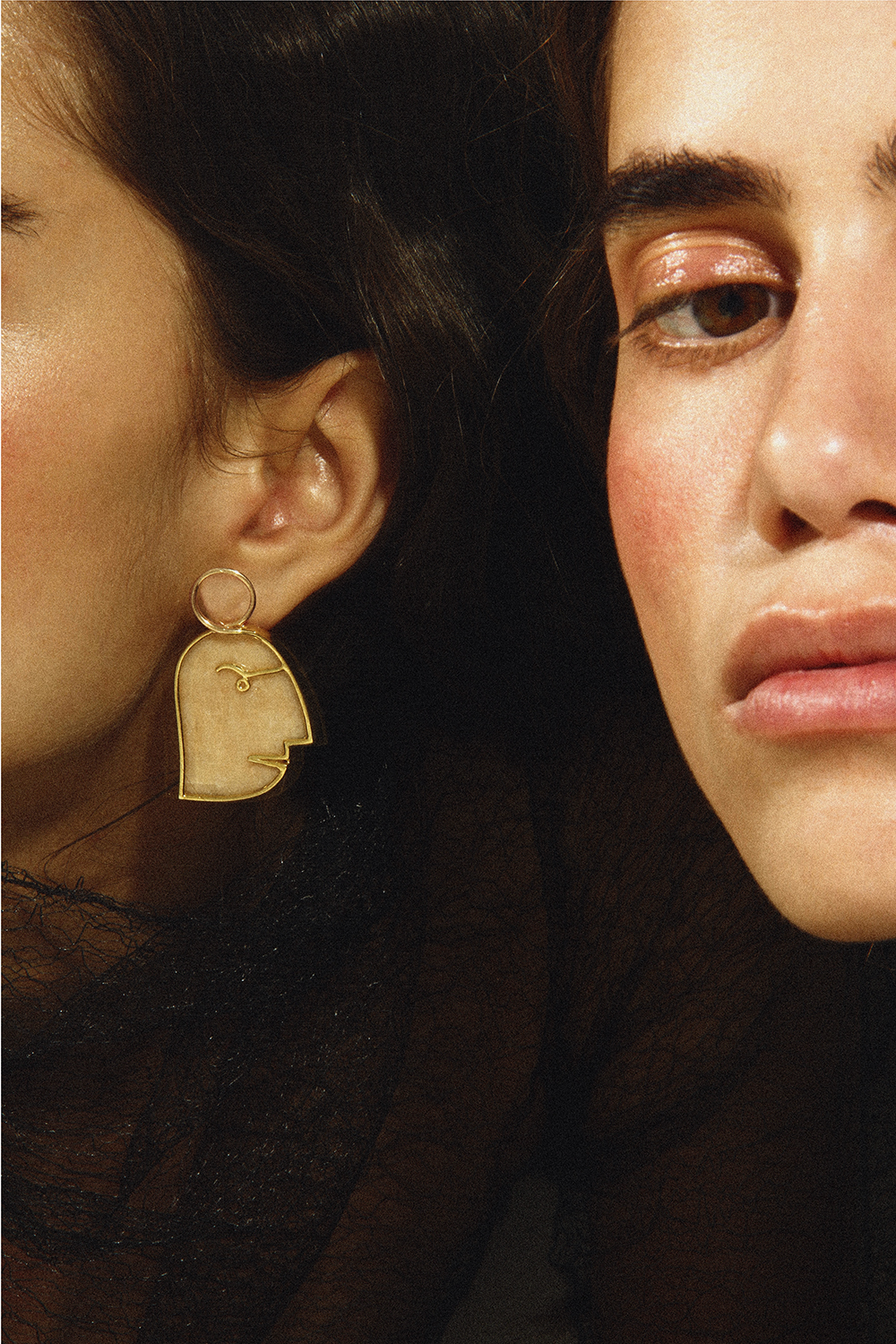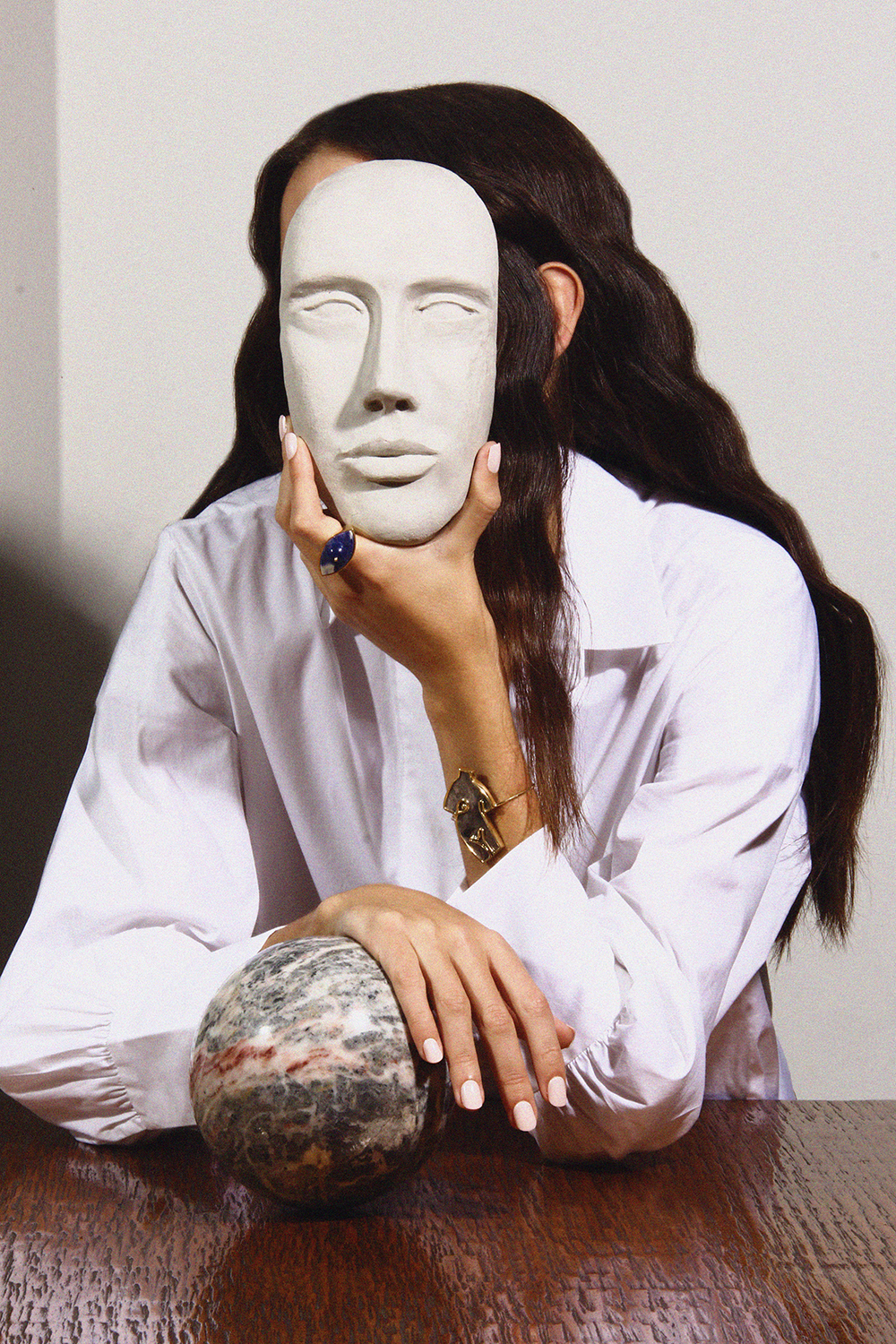 Aside from Modernist art and the female body, what else inspires your aesthetic?
I take inspiration from Rio's exuberant nature. I have chosen to stay in Rio because I have a strong connection with the city and its way of mixing unexplored nature with big-city chaos. It is not easy to be an entrepreneur in Brazil, but I truly believe in my country and hope to open some doors for the world to see that we have a unique and very refined way to express ourselves through art and design without leaving our cultural background behind.
You have such a distinctive look. Will you ever carry it over to another medium besides jewelry?
I am currently working in my own furniture line, which will be made on demand. I'm producing tables in Carrara and Guatemalan marble, which is a beautiful green colored stone, as well as a series of minimalist mirrors. The table legs are made from a thin black steel with golden finishing, so it looks as if the tabletops are floating. They have organic shapes and different sizes and heights, so you can make a composition and play with them at your home whenever you feel like changing things around. They are only available in sets of two or more and the dimensions are custom made to the client's needs.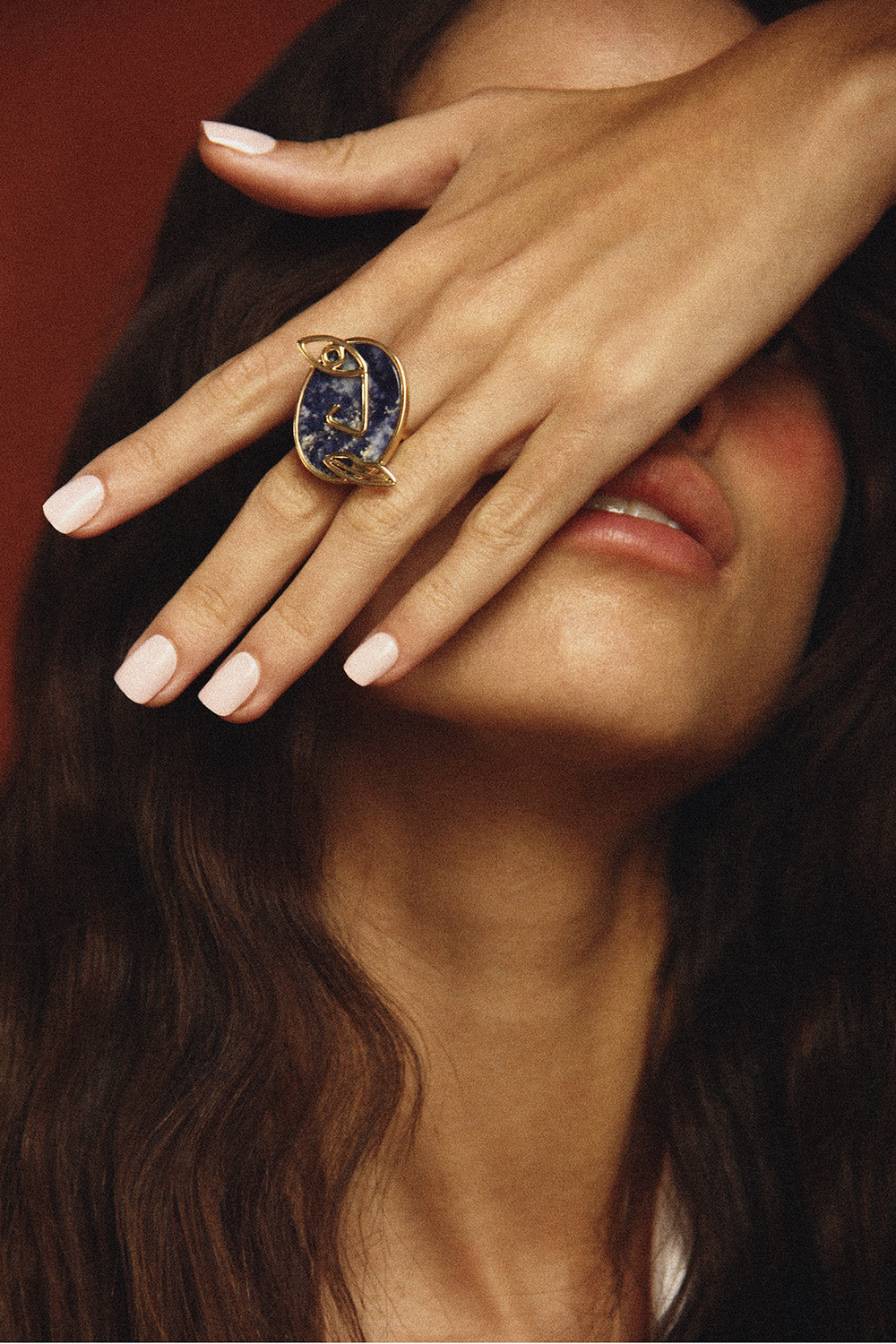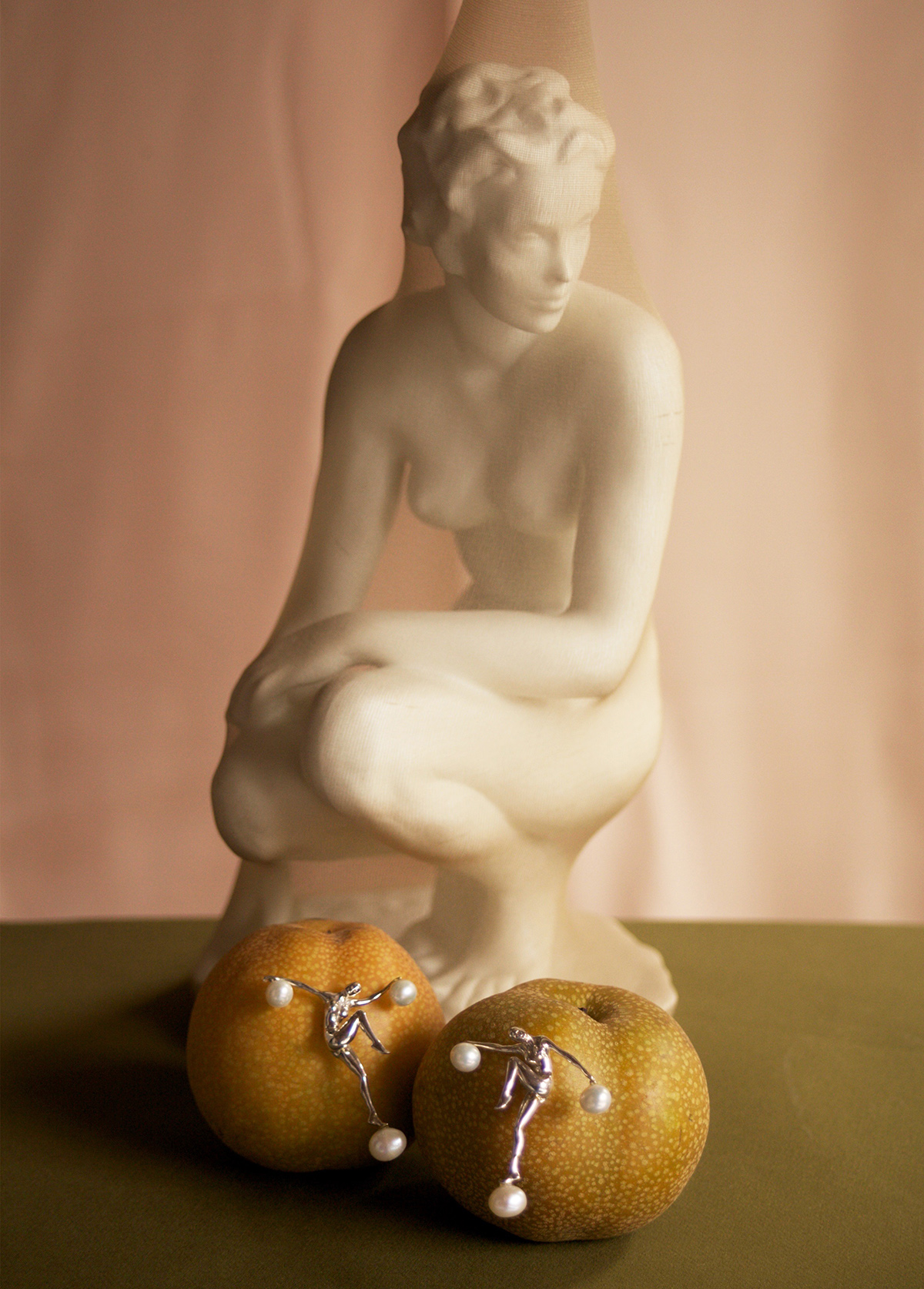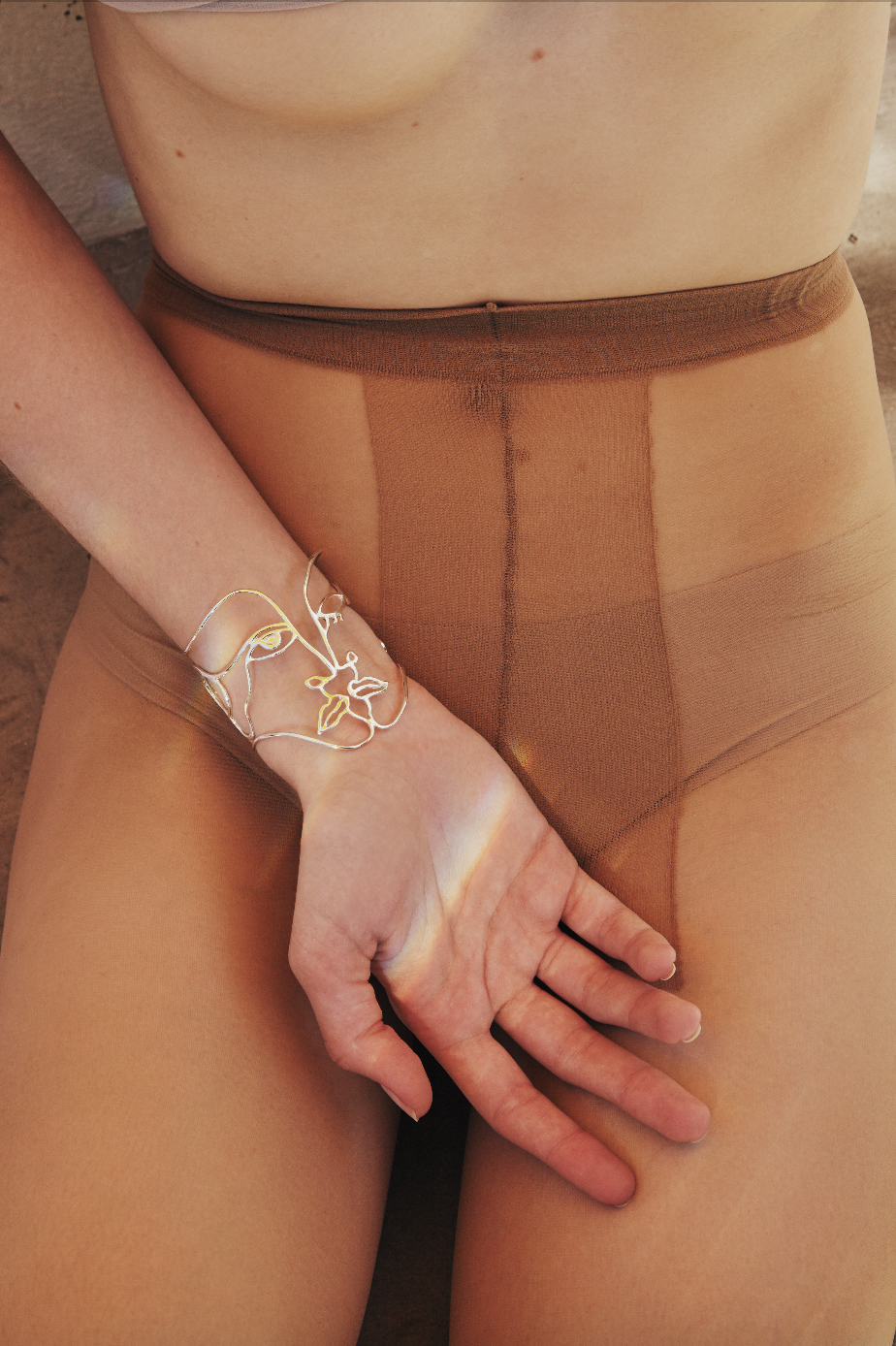 What do you keep around your studio or home for inspiration?
Art books like Musée Picasso Paris and The Elements of Sculpture, watercolor paints that I use to design the jewels, and candles and crystals to keep the energy flowing.
Where do you you go to be inspired?
Instituto Moreira Salles in Rio de Janeiro. It's a museum that has an amazing architecture and also tropical gardens, with an independent cinema inside and a delicious café. It's the perfect mix between culture and nature, and one of first suggestions I make to gringos in Rio.
What's the first thing you ever made?
Jewelry with insect shapes. I was around 18 at the time and had just started design school. They were cicadas, beetles, and ants made out of silver.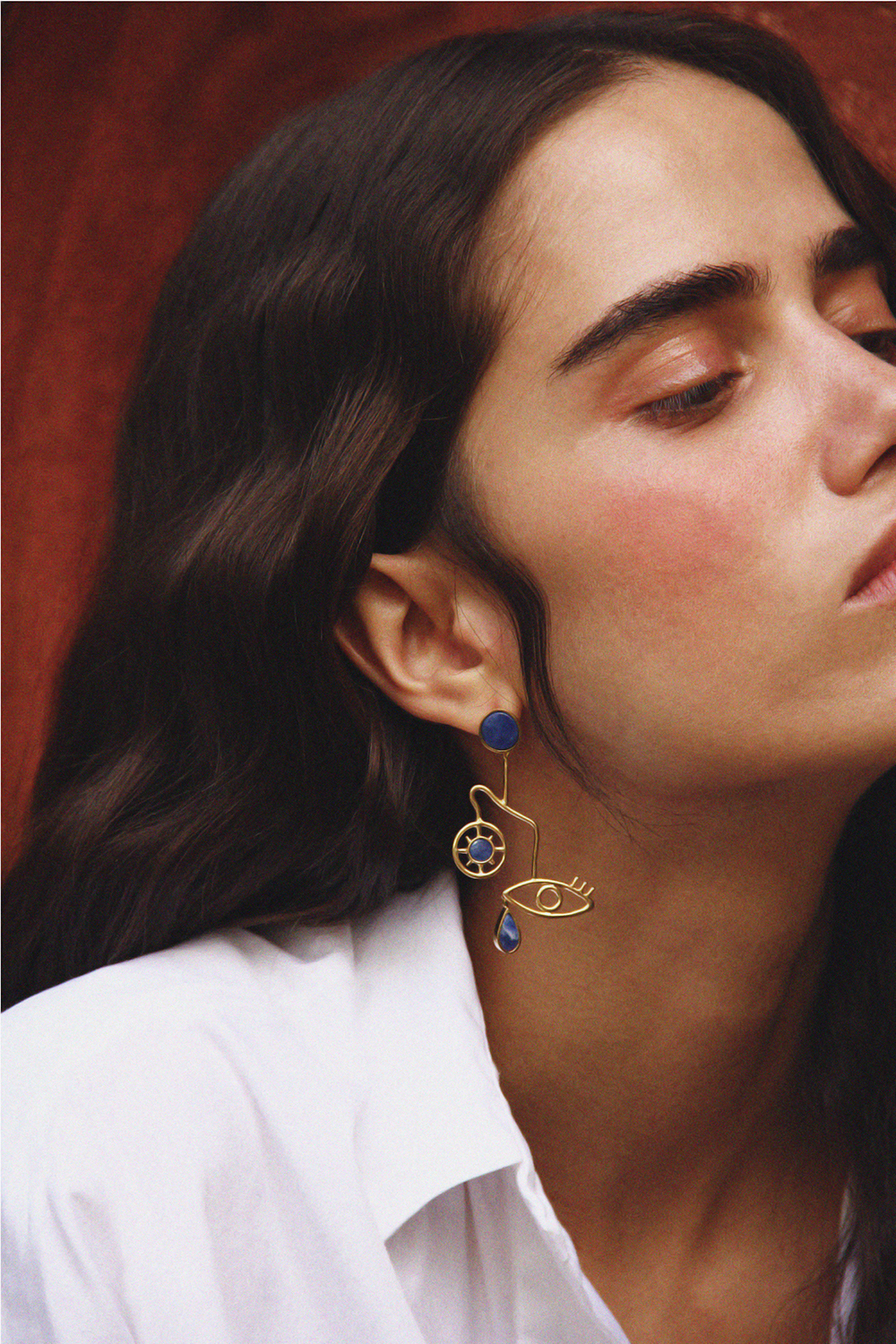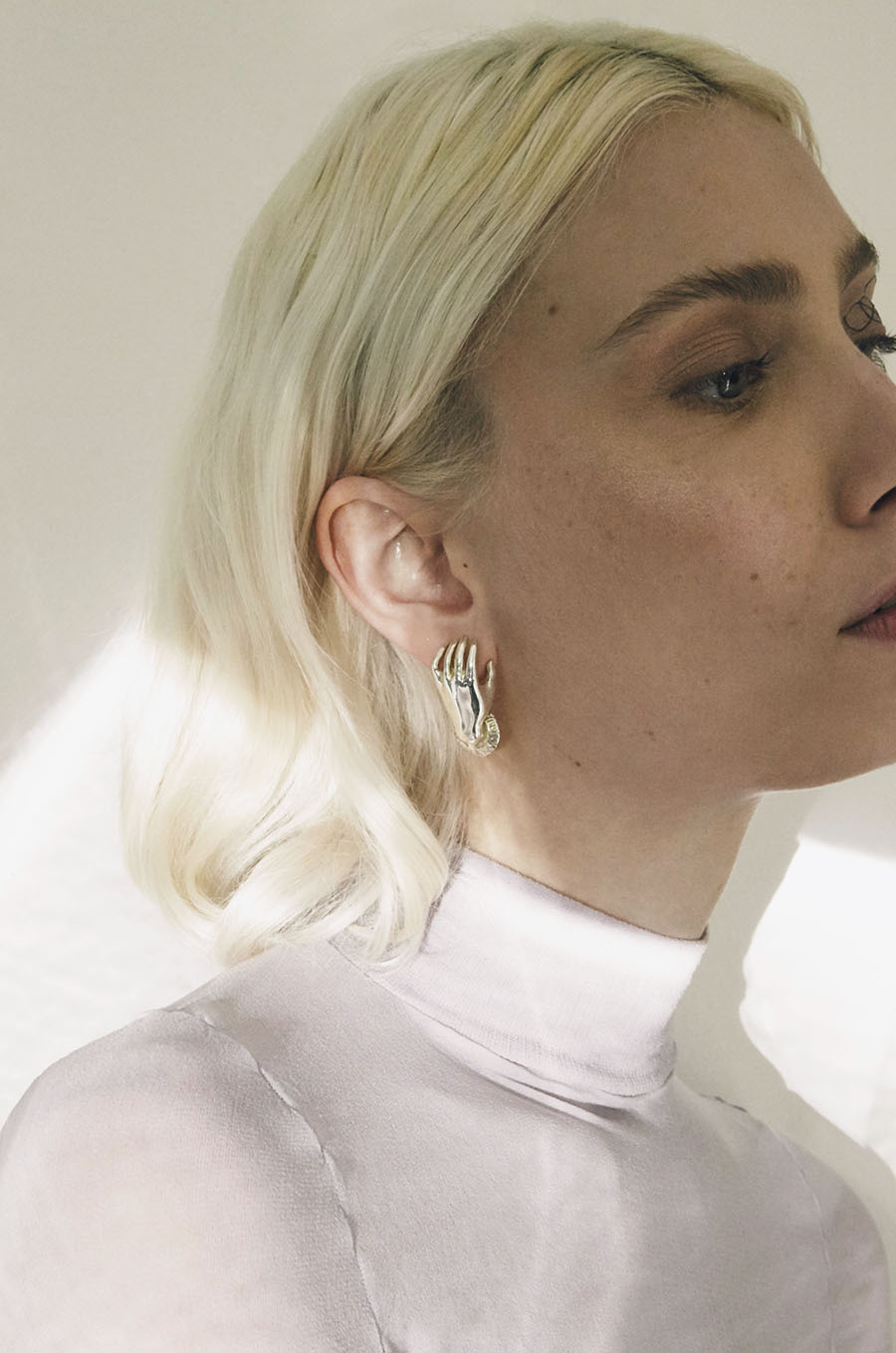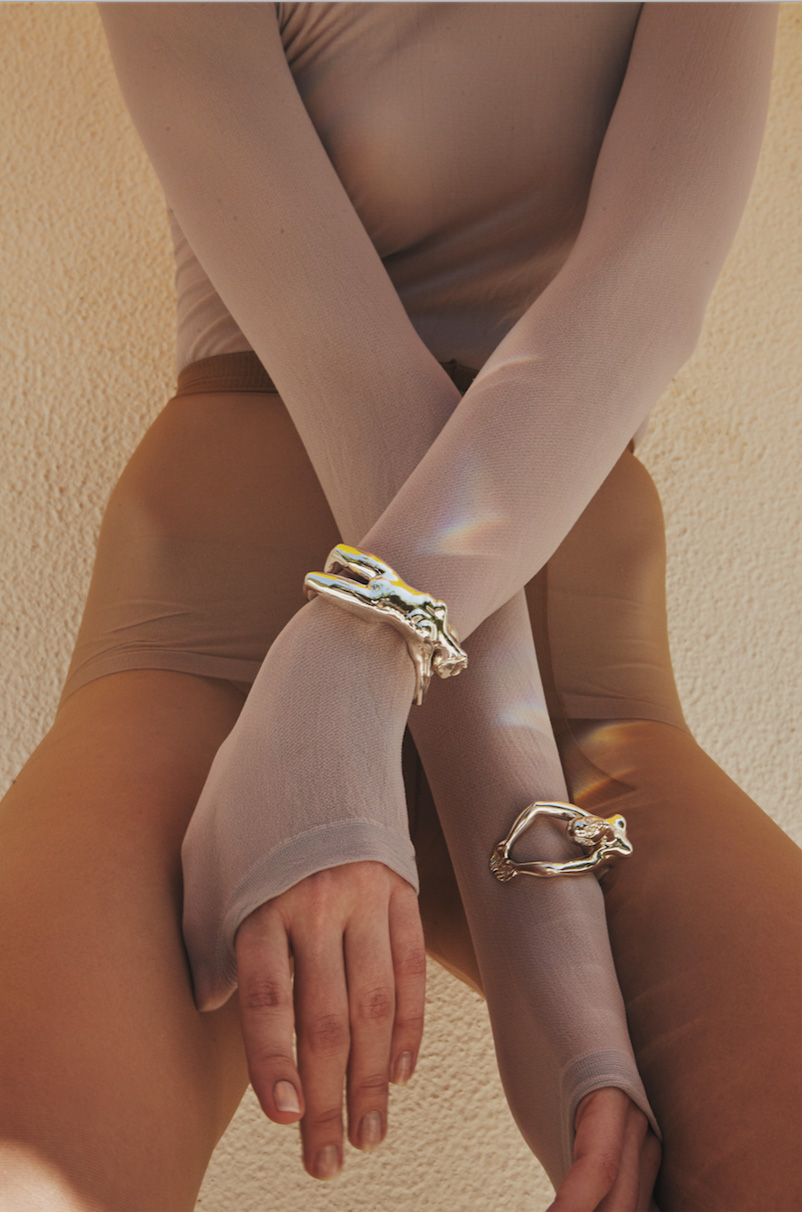 What is your favorite piece to wear everyday?
The Louise cuff (above). It is a really special piece because it was the first time I felt 100% satisfied with the outcome. It was one of the first jewelry pieces I ever designed, and the only one that I kept from my first collection. It really helped me understand the complexity of making wearable art. This was a really hard process because of its ergonomics and not having any jewelry parts such as chains and clasps. It took me one year to make it comfortable to wear while maintaining the sculpture effect I wanted. After the cuff, I also designed the Louise Rings and Earrings.
What is the last great exhibition you saw?
The Peggy Guggenheim collection in Venice. This exhibition is set in what used to be Peggy's personal home. It was the first time I saw all of my visual references in person at the same place. Besides her vision of modern art, I am also interested in her strength and eccentricity and the fact that she was one of the few women to have a powerful voice in the art world in her time. I'm very interested in how avant-grade she was. I love not only the artists she selected but the specific work from each of them. In her collection, I saw a few of my favorite pieces that I didn't know before belonged to her.
What's your favorite Google Image search?
Modernism.