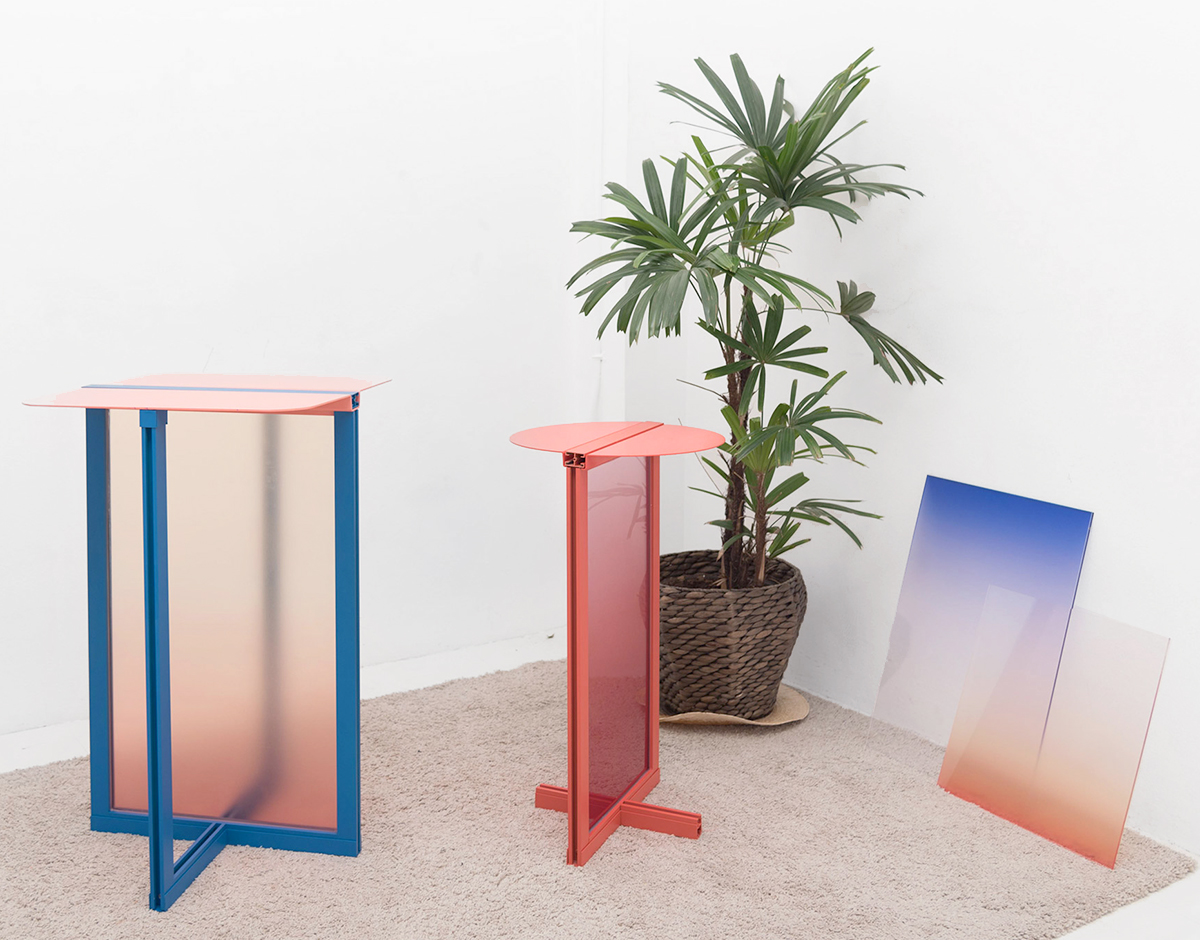 A weekly Saturday recap to share with you our favorite links, discoveries, exhibitions, and more from the past seven days. This week: The perfect desk to match your Cesca chairs, the chicest use of Gaetano Pesce furniture we've seen, and a series of tables that mark the breakout of a new female-led Thai design studio.
Discoveries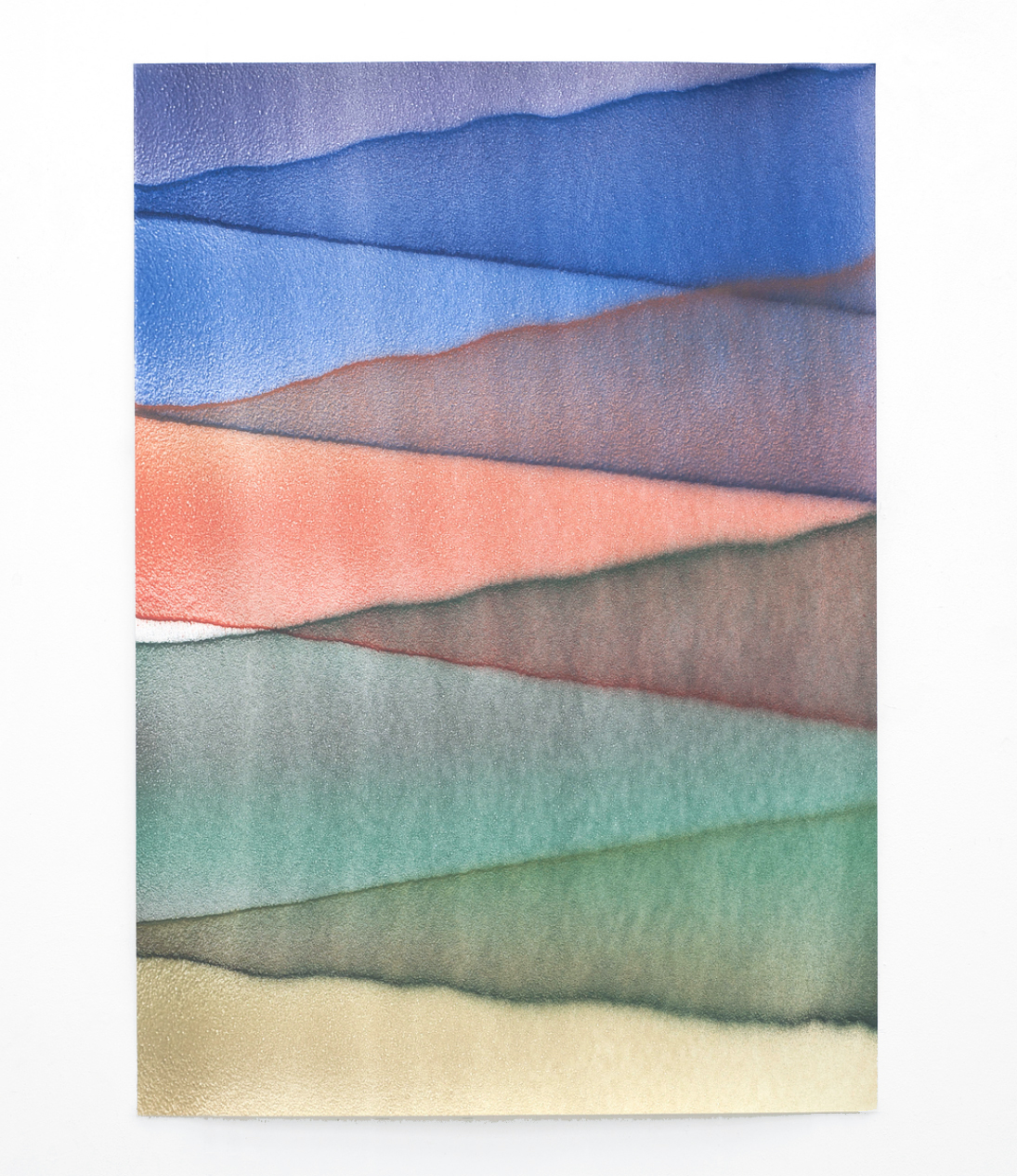 Thomas Trum's painted columns headlined our Design Miami Basel coverage this summer, but we also love the Dutch artist's two-dimensional works; this week he Instagrammed a gorgeous new piece from his Speedbump series.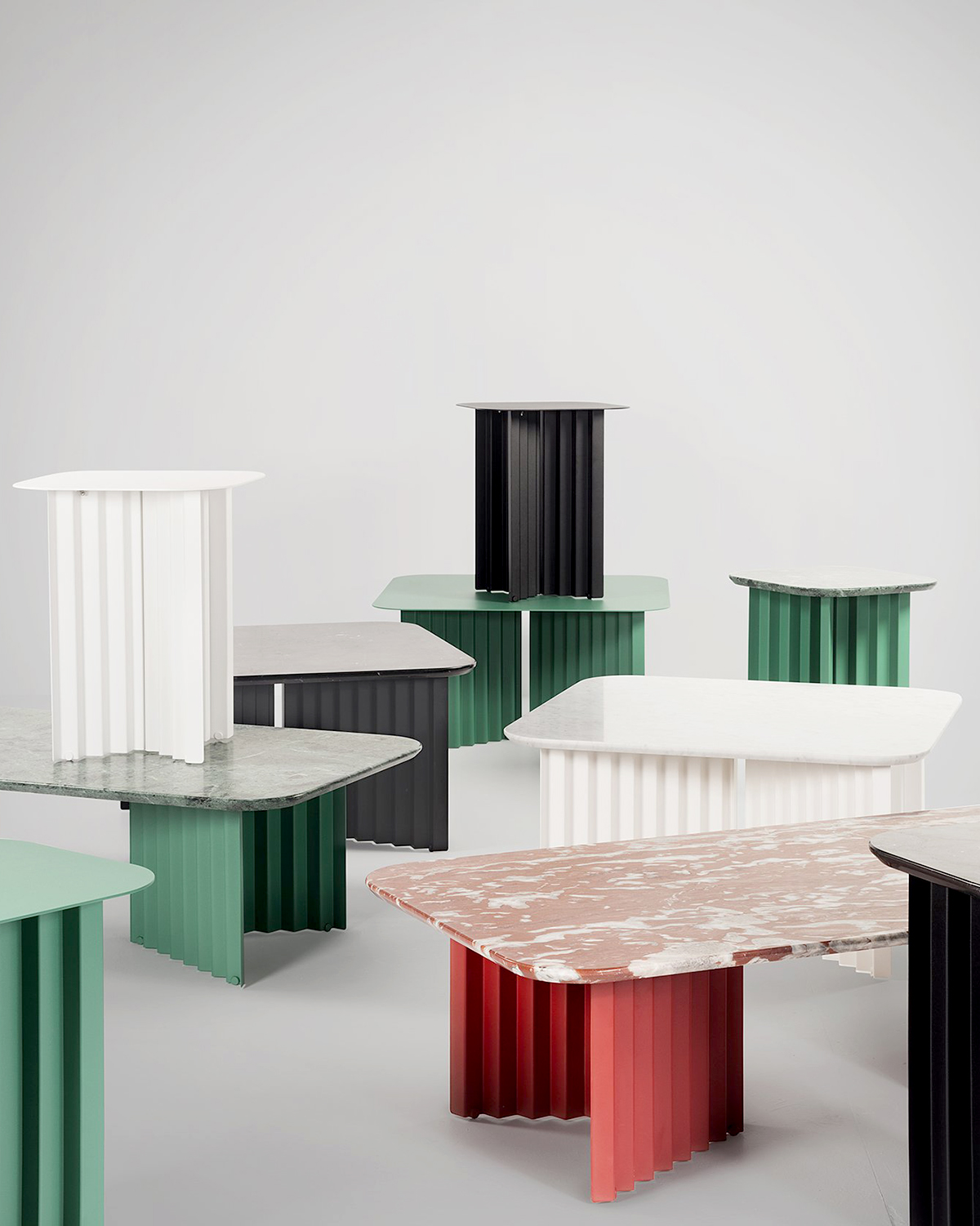 How did we not know about Antoni Palleja's Plec tables for RS Barcelona? Accordian-folded legs plus matching marble or steel tops — and there's a killer version at A+R in Los Angeles that's all rust red.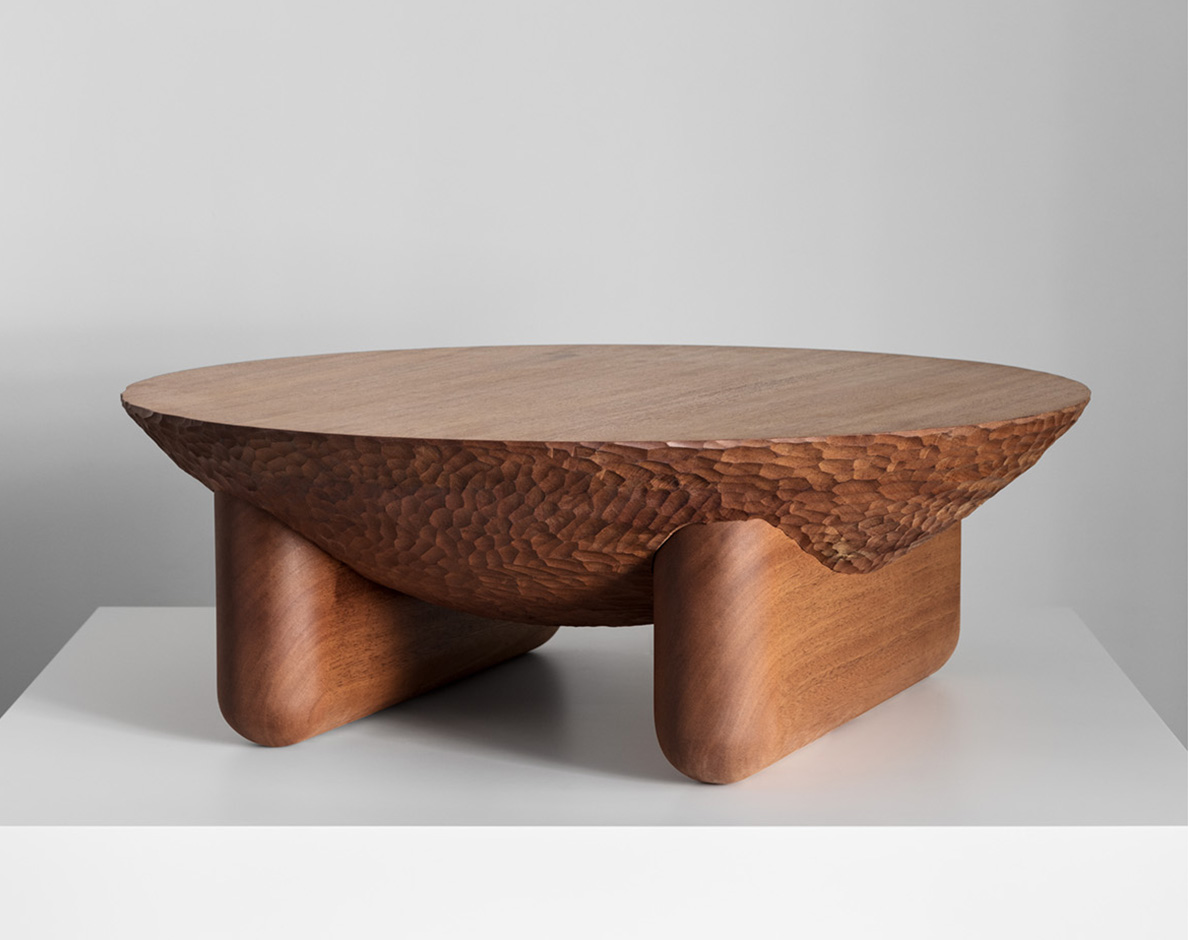 We also didn't know about this mahogany table by Louise Liljencrantz, which isn't new but which just landed at Studiotwentyseven in Miami. It's part of a larger furniture collection she made with master Swedish cabinetmakers KFK Snickeri. Chubby.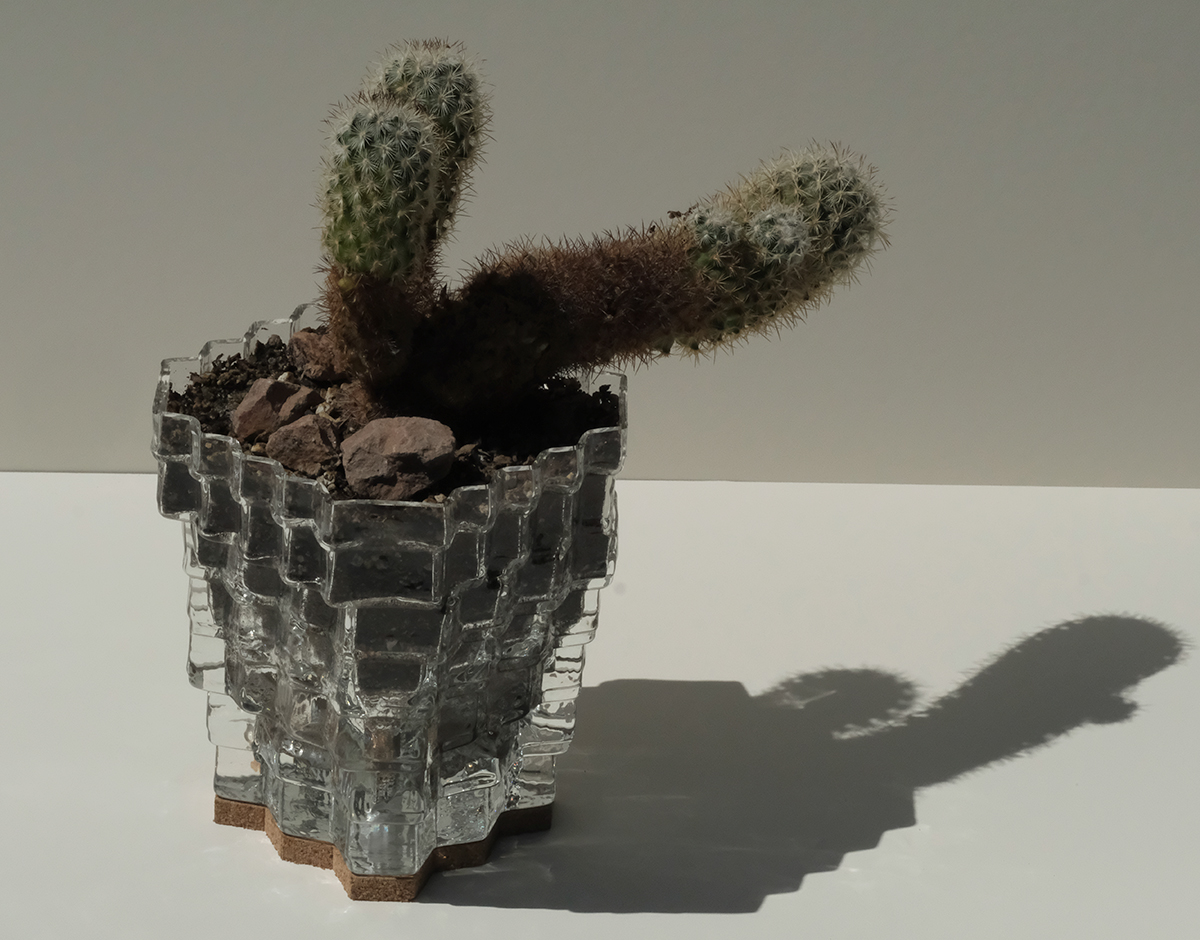 If you're a Sophie Buhai fan, you might recognize the work of Cali glass artist Mark Pavlovits — his Ribbed Vases are sold on Buhai's site — but we first discovered him this week on the Instagram of photographer Lauren Coleman, after which we scouted the planter above from his own Insta account. We've always wanted a clear glass planter but never knew what to do about the drainage problem; this one has a cork bottom to absorb extra moisture.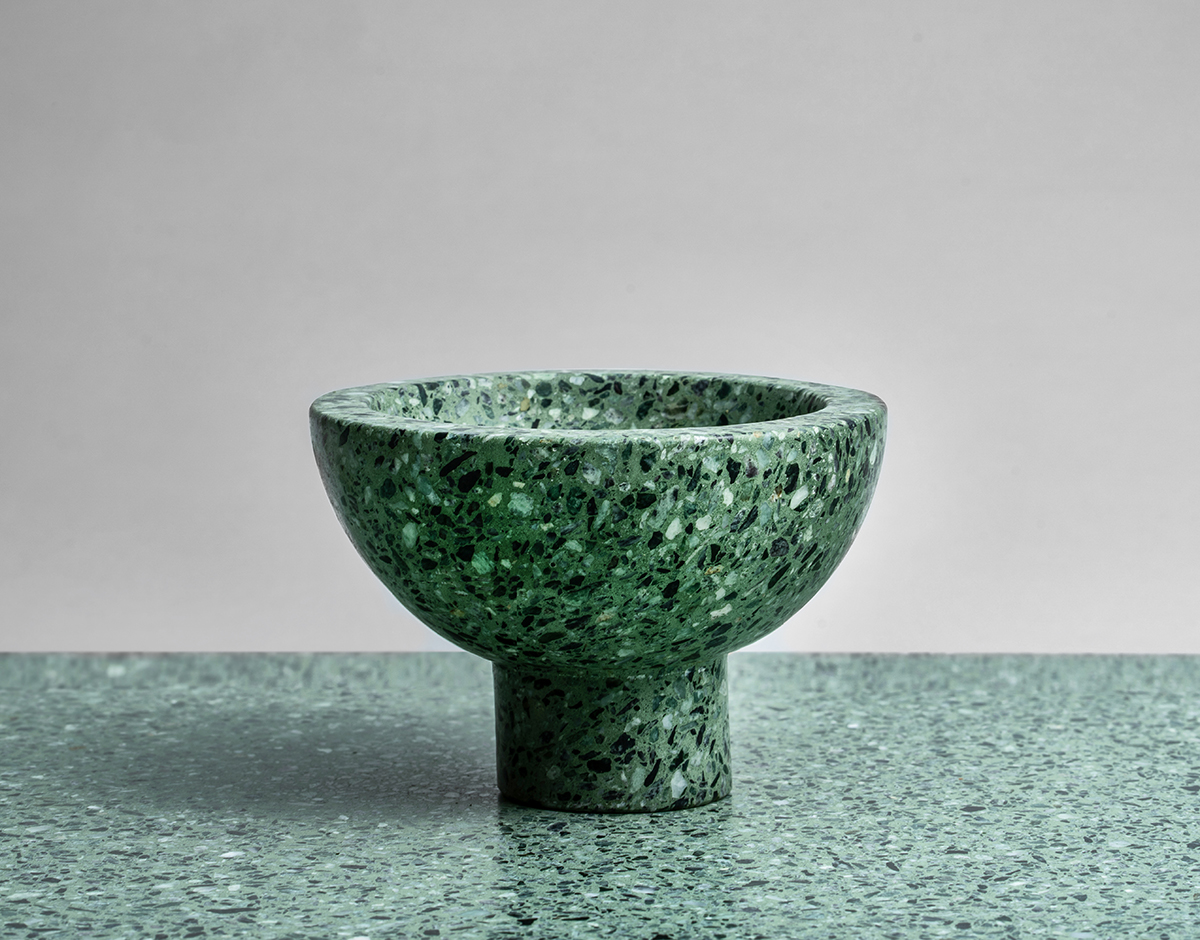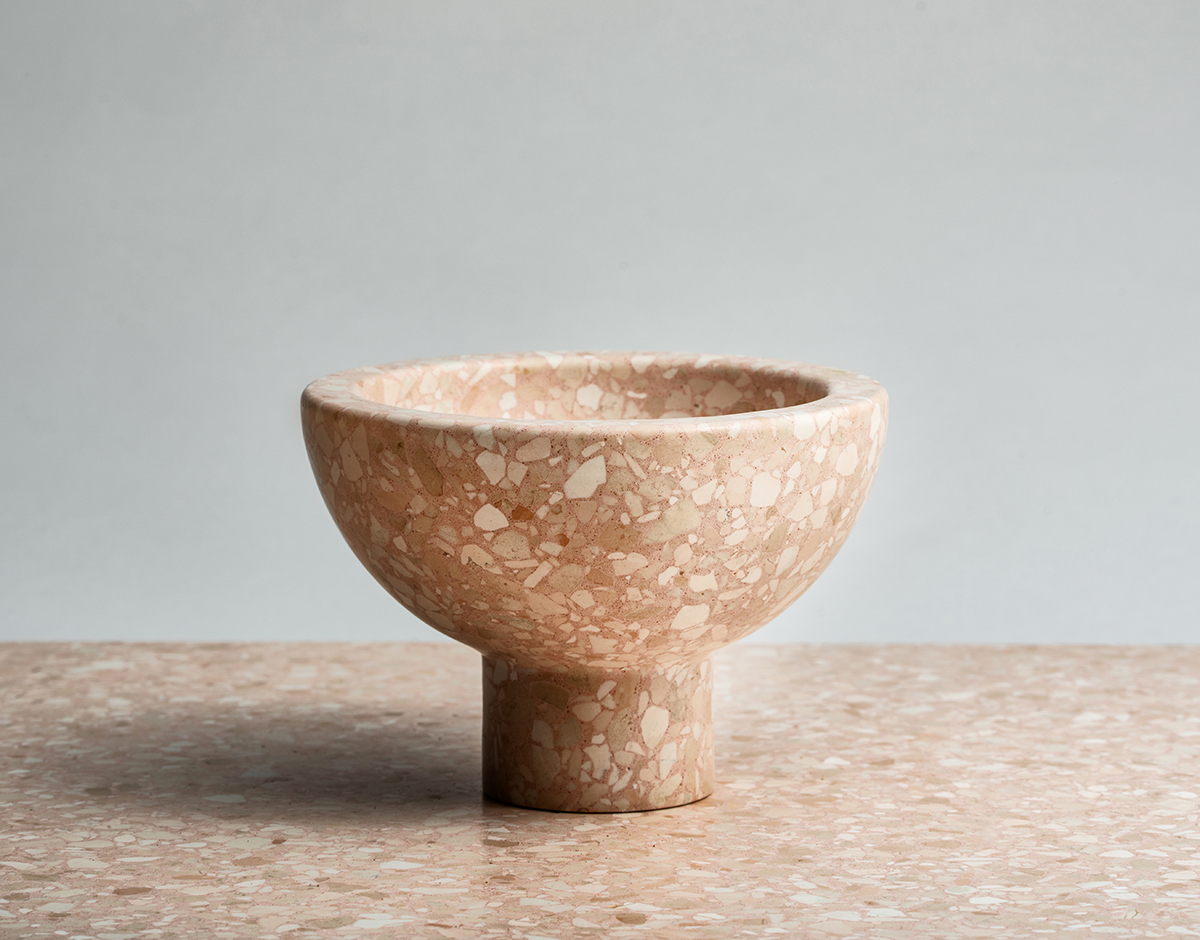 At the London Design Festival in September, the London and Hong Kong based interior designer Joyce Wang will launch a collection of terrazzo furniture and accessories called Flint, for which these vessels in green, black, and pink — available now on the Flint site — are a first teaser.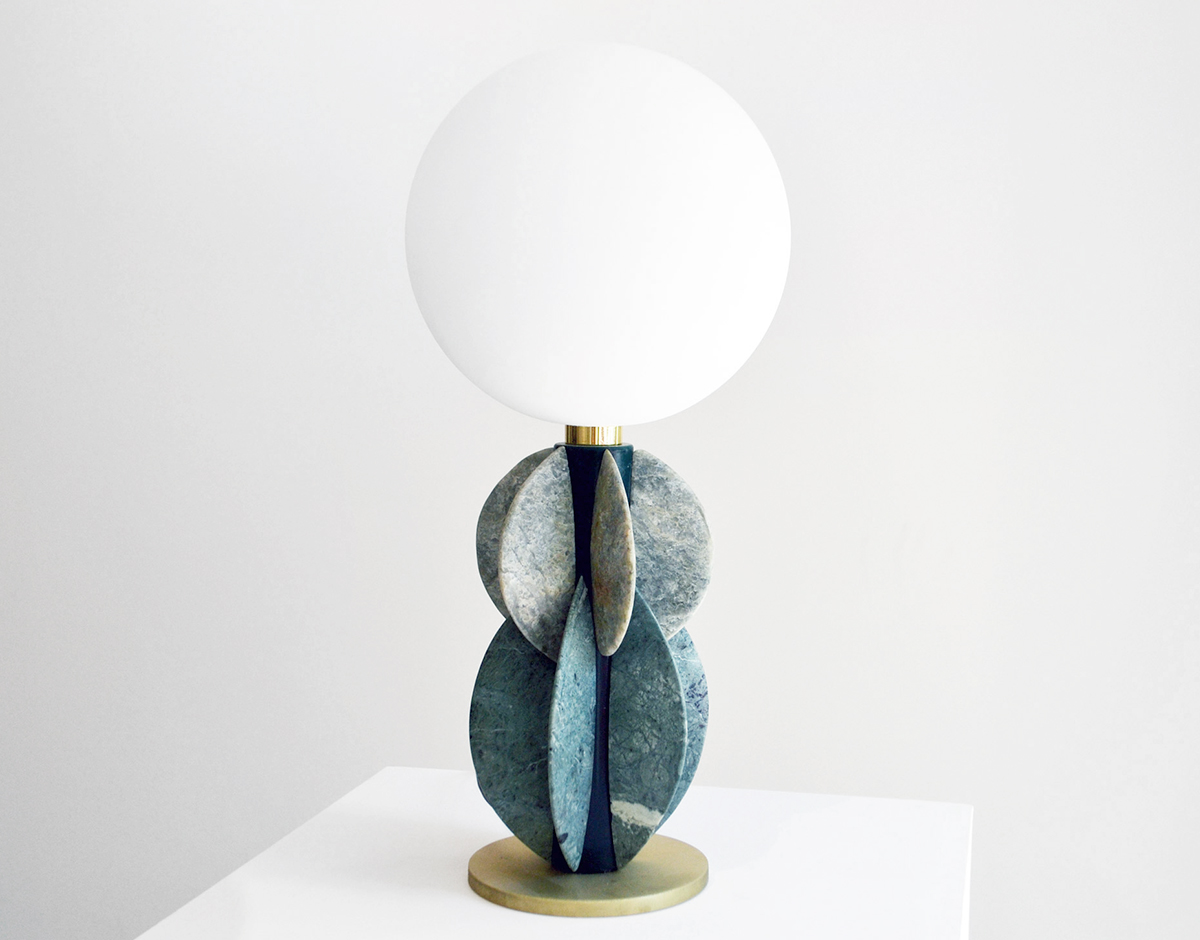 At this year's Beirut design week, French-Lebanese designer Carla Baz debuted a line of marble tables with Joy Mardini gallery that are topped with pools of colored resin, but we're pretty into the accompanying lamps, which are adorned with a two-tone ombre of marble fins in pink, blue, or brown.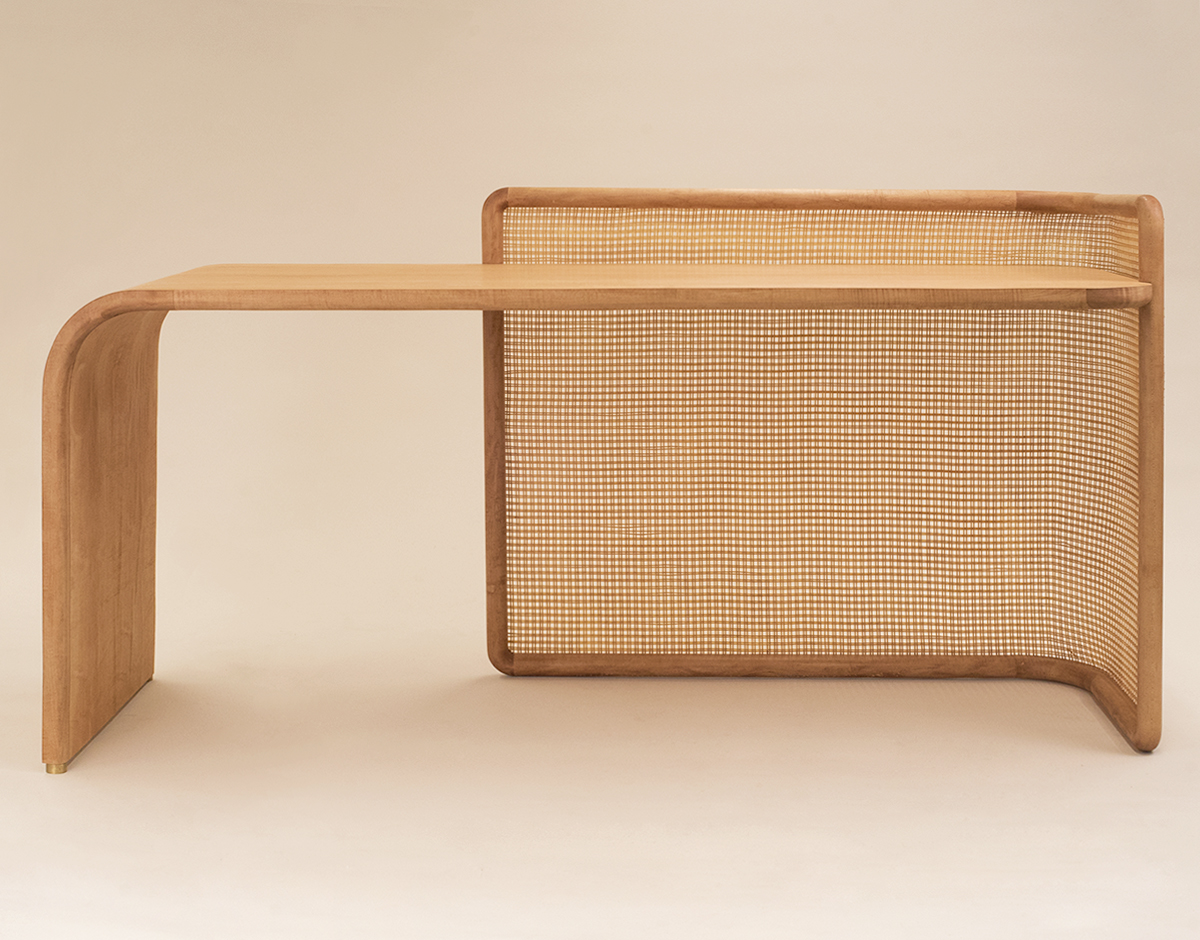 Unless you've been hiding under a rock, you're probably aware that wicker and cane are trending (again). This desk by Art Center student Monse Alanis is like a Cesca chair in table form.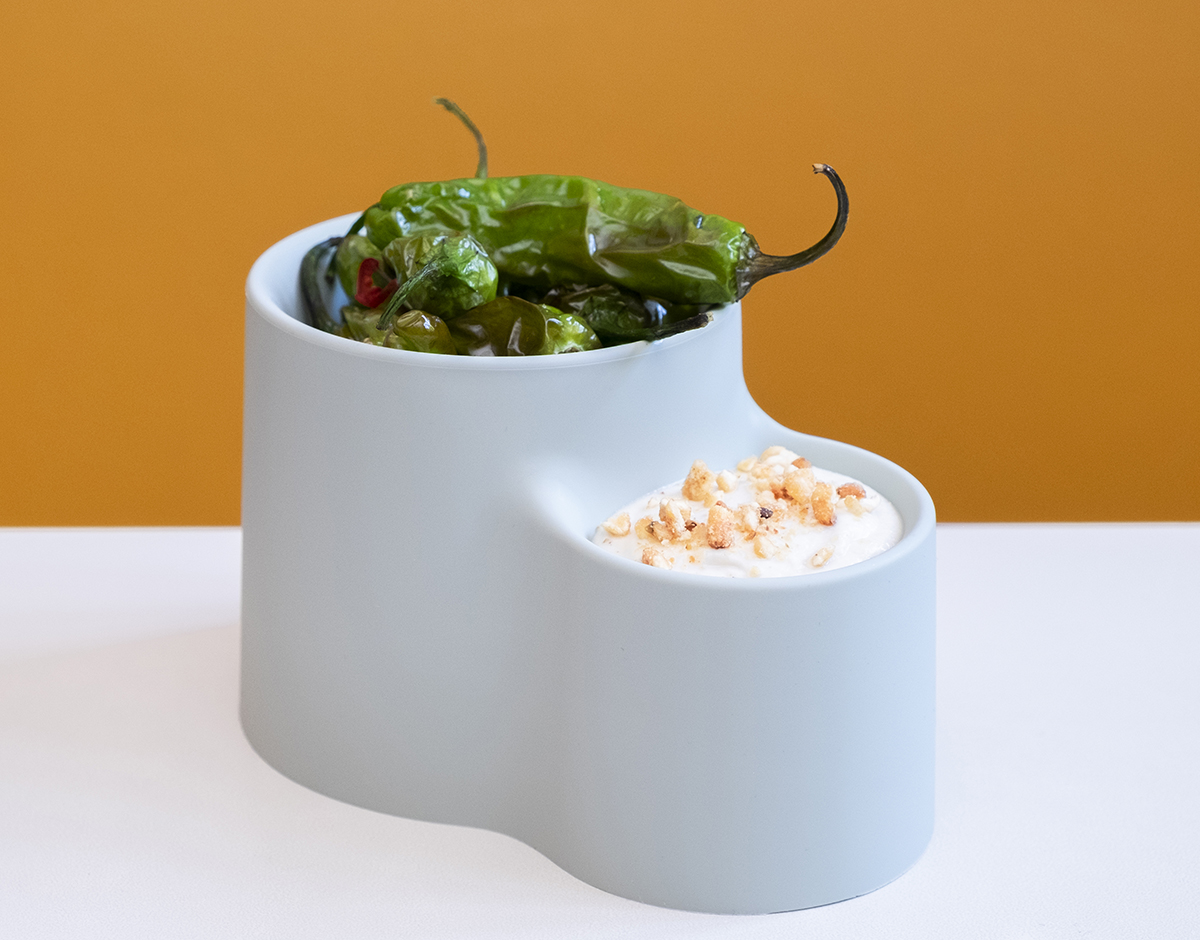 This double-decker silicone vessel is a sneak peek at Good Thing's new G3 collection, set to launch in a few days — while the pieces work for bathroom, office, or kitchen use, the company is debuting them in partnership with two NYC restaurants, Mission Chinese and Lalito, during restaurant week, when they'll contain dishes specially designed to take advantage of their functionality. (Photo above taken at Lalito by Mariana Vincenti)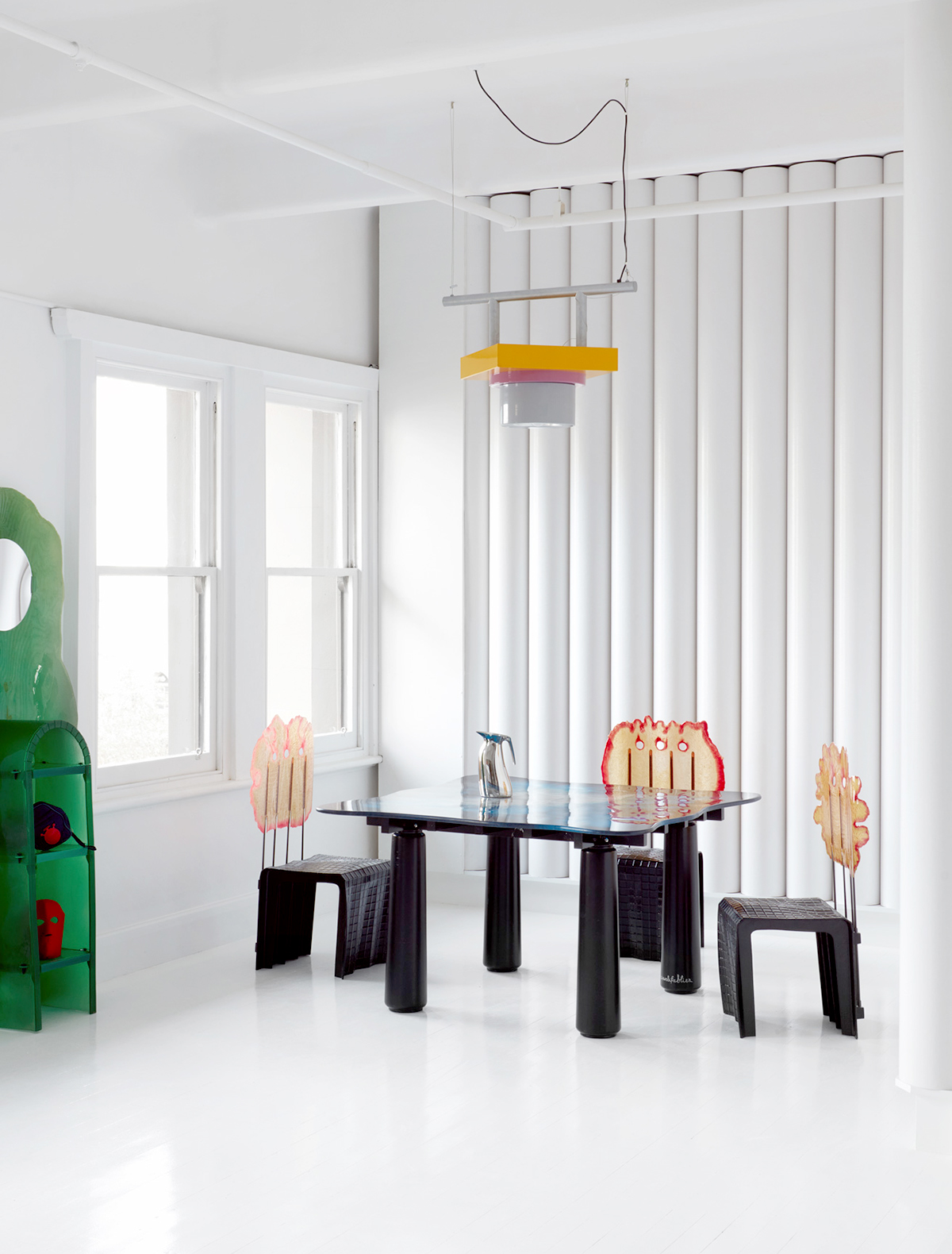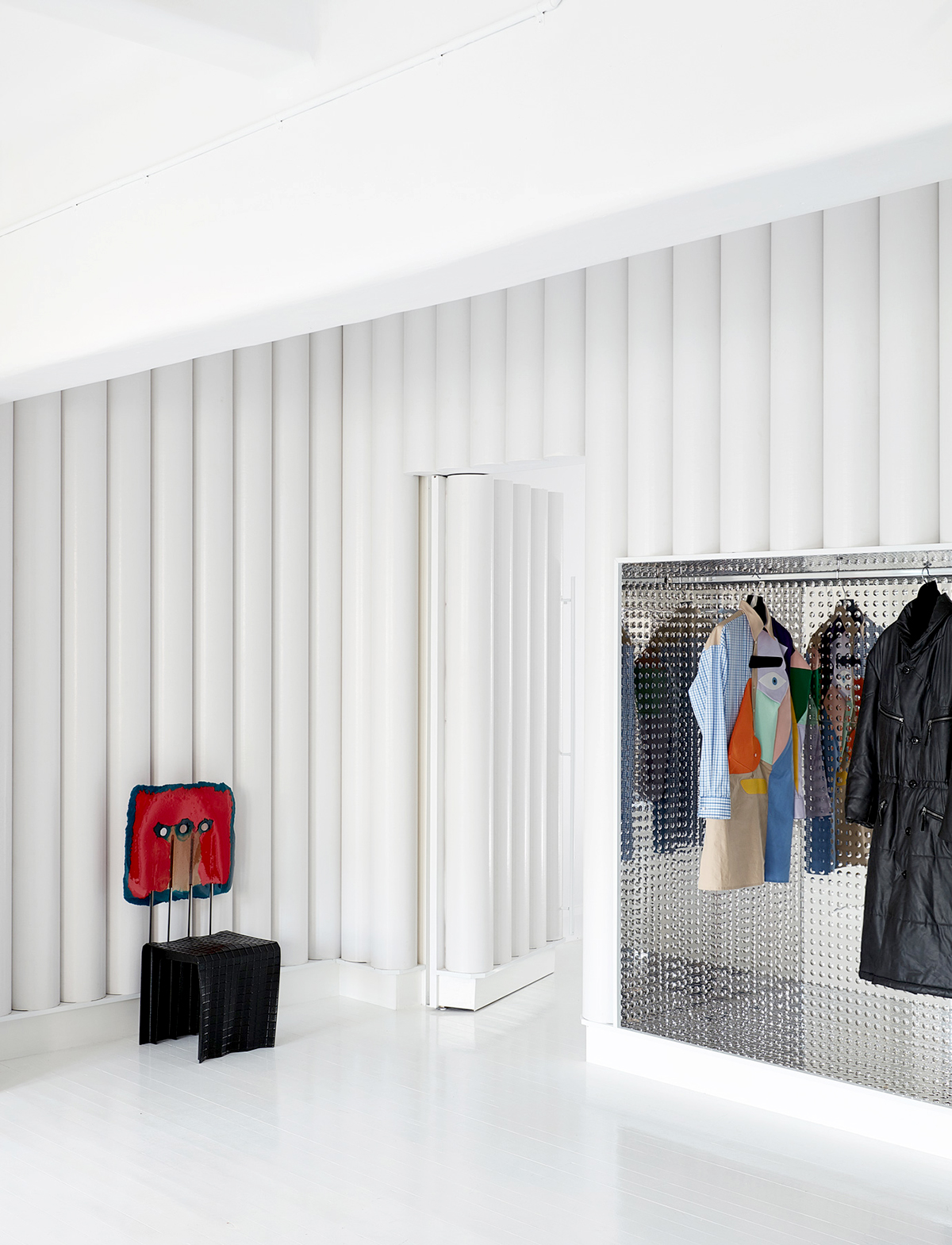 Also (obvi) trending: Gaetano Pesce, the legendary Italian-born, New York–based designer who recently lamented to me that "until now, I didn't exist in New York," but has been getting his due pretty much everywhere since then as his provocative/evocative furniture has been embraced as an edgier alternative to Memphis. Case in point: The new dot COMME store in Melbourne, designed by Sibling Architecture, which pairs archival Comme des Garçons clothing with his rubbery resin chairs and shelves.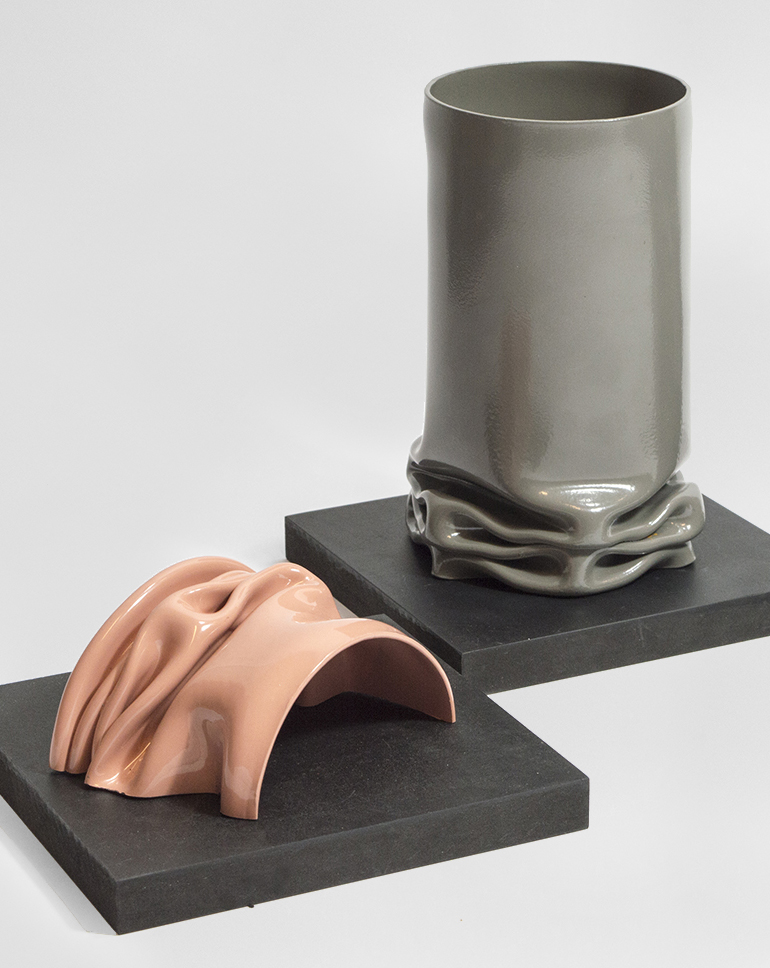 While he was at Design Academy Eindhoven, recent graduate Tim Teven started experimenting with applying force to different materials to see if one of them would yield an aesthetically pleasing result. The winner: steel tubes, from which he created a collection of "Pressure Vases," above, that have a waterproof bottom element inside.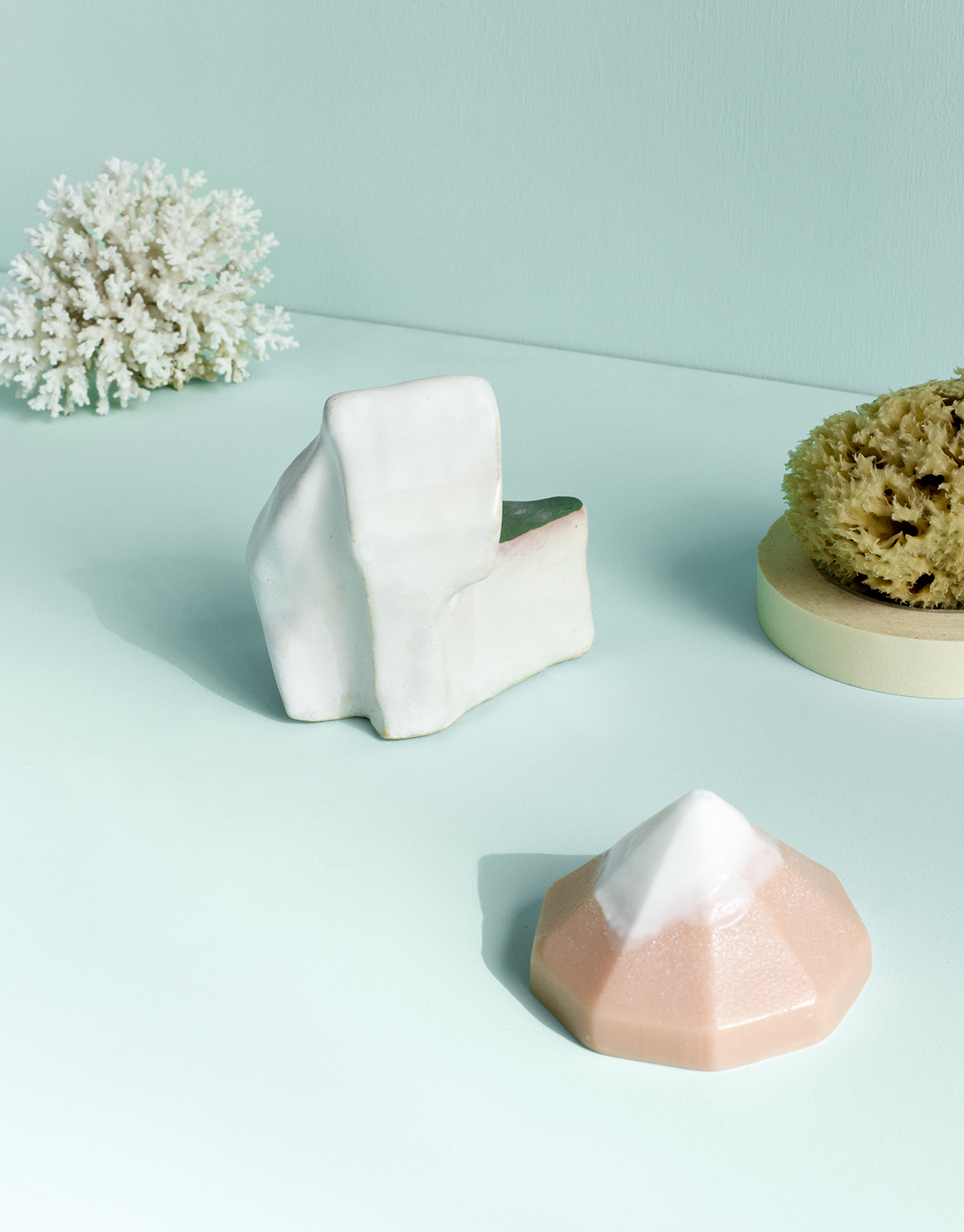 Nice submission this week from the team behind French brand Seem Soap (pink thing), who paired up recently with the ceramicist Emmanuelle Roule (white thing) on a photography series shot by Celine Saby.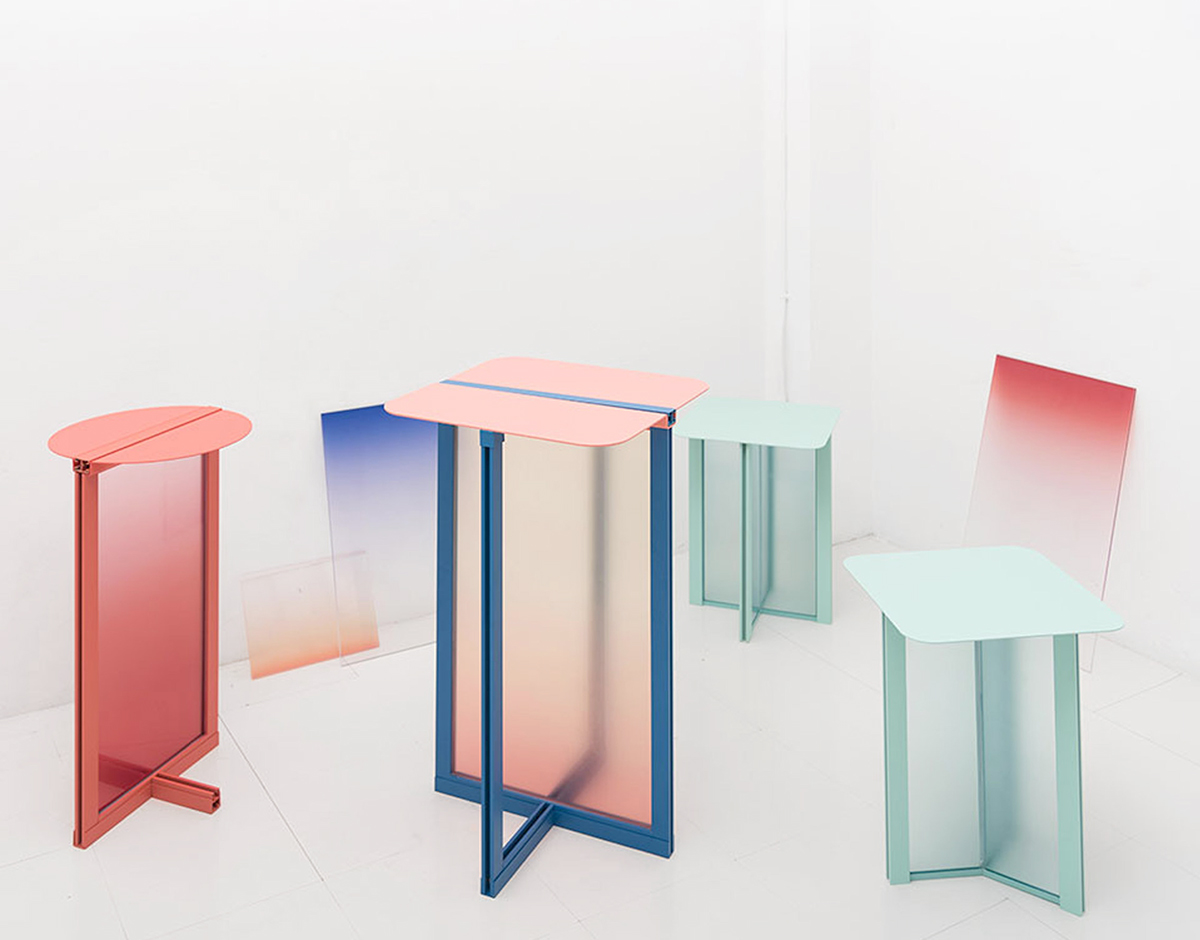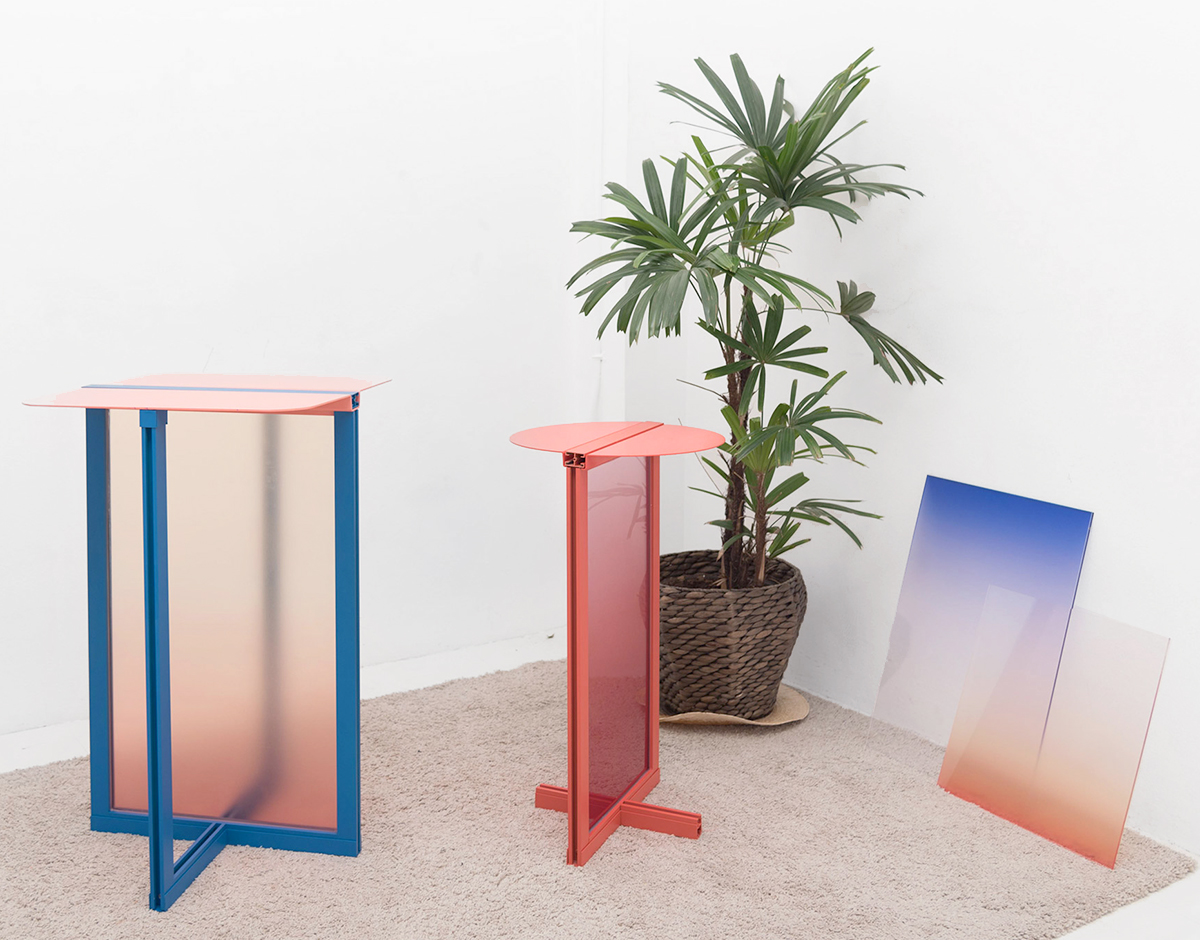 Bangkok studio Femme Atelier made the rounds on the blogs this week with a very Instagrammable collection of tables made from Germans Ermics–y acrylic panels slotted inside aluminum armatures meant to evoke door and window frames.
Exhibitions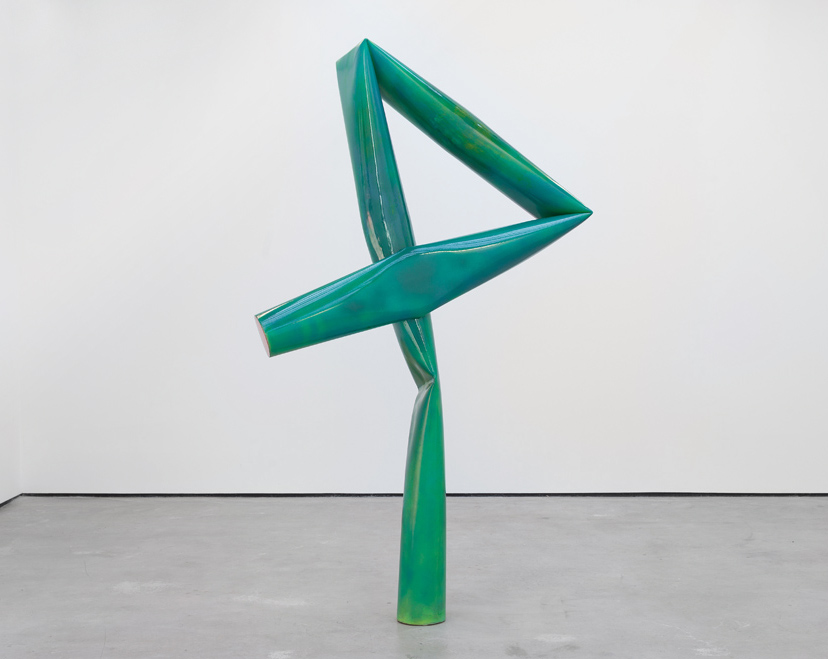 If this looks kind of like an abstract cactus to you, that's because it's part of a show of sculptures by Miami artist Mark Handforth that are inspired by his house's tropical garden, on view at The Modern Institute in Glasgow through August 25. There's also a huge pink tubular curl and a brass squiggle he's named "Golden Vines."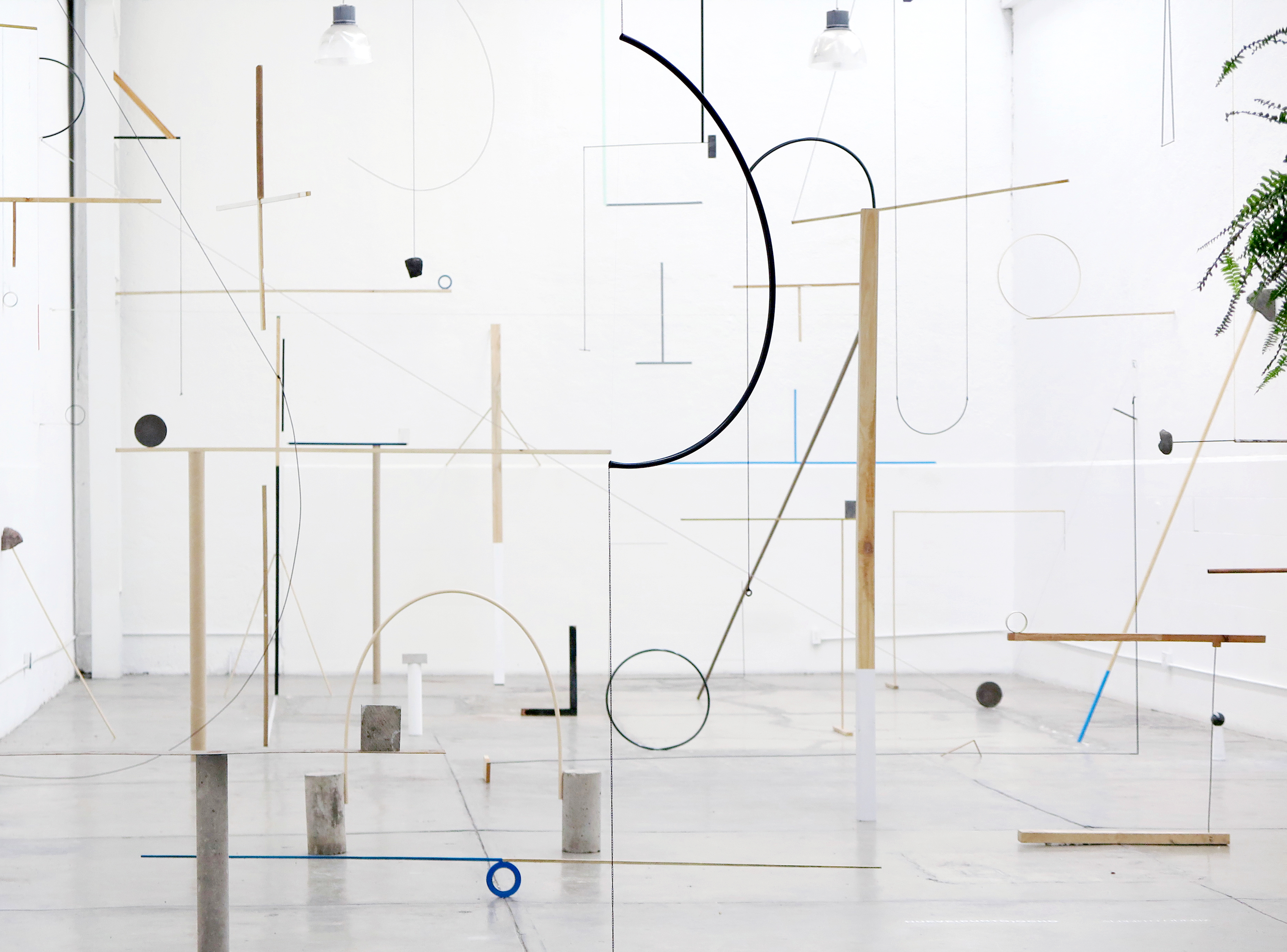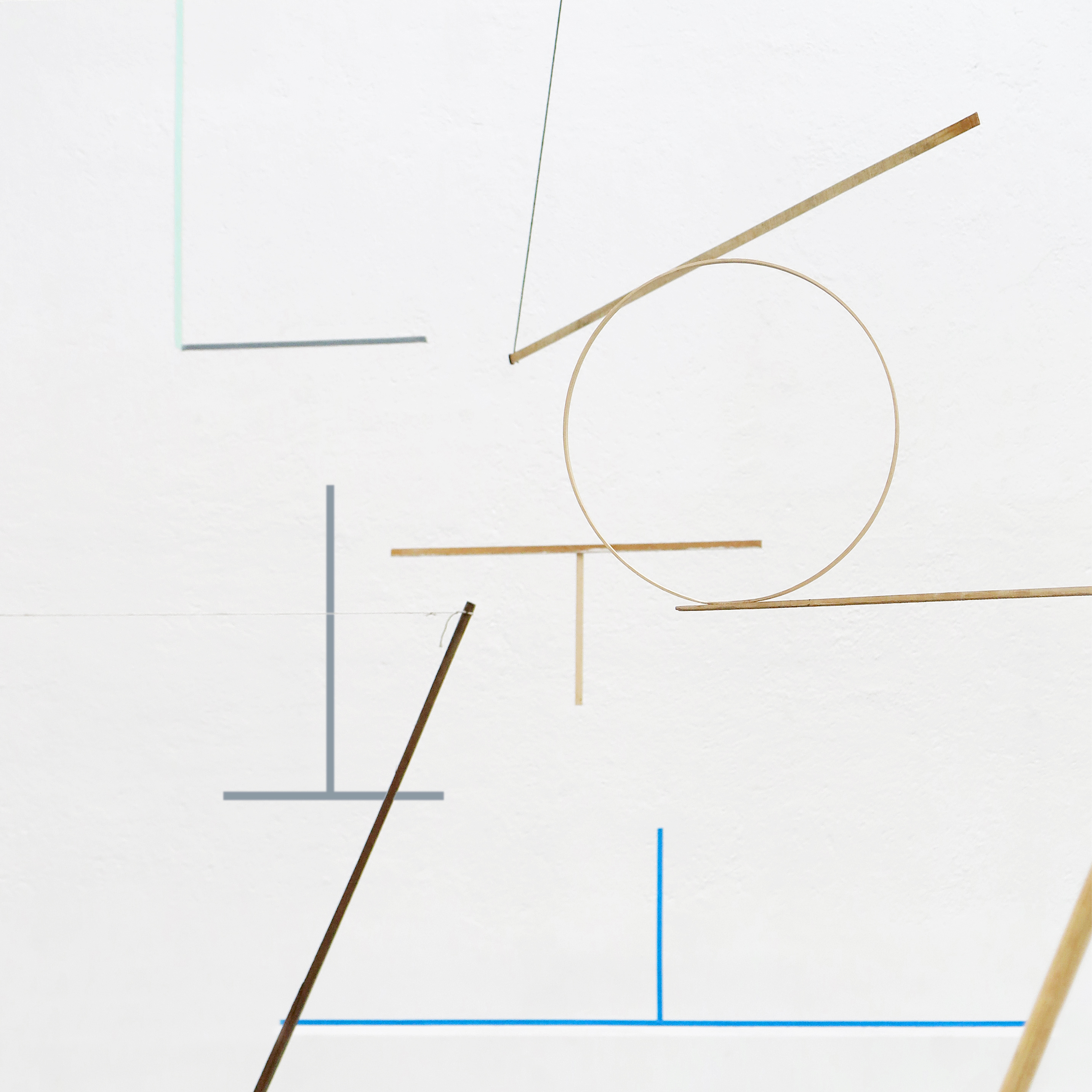 We spotted this amazingness on the Instagram feed of our friend and sometime-contributor Su Wu — it's an incredibly elaborate installation by the Spanish artist Alberto Odériz, at Loot Lab in Mexico City, made from rocks and other objects he found nearby. Unfortunately it just came down, but we encourage you to follow Odériz's Instagram for more.
Links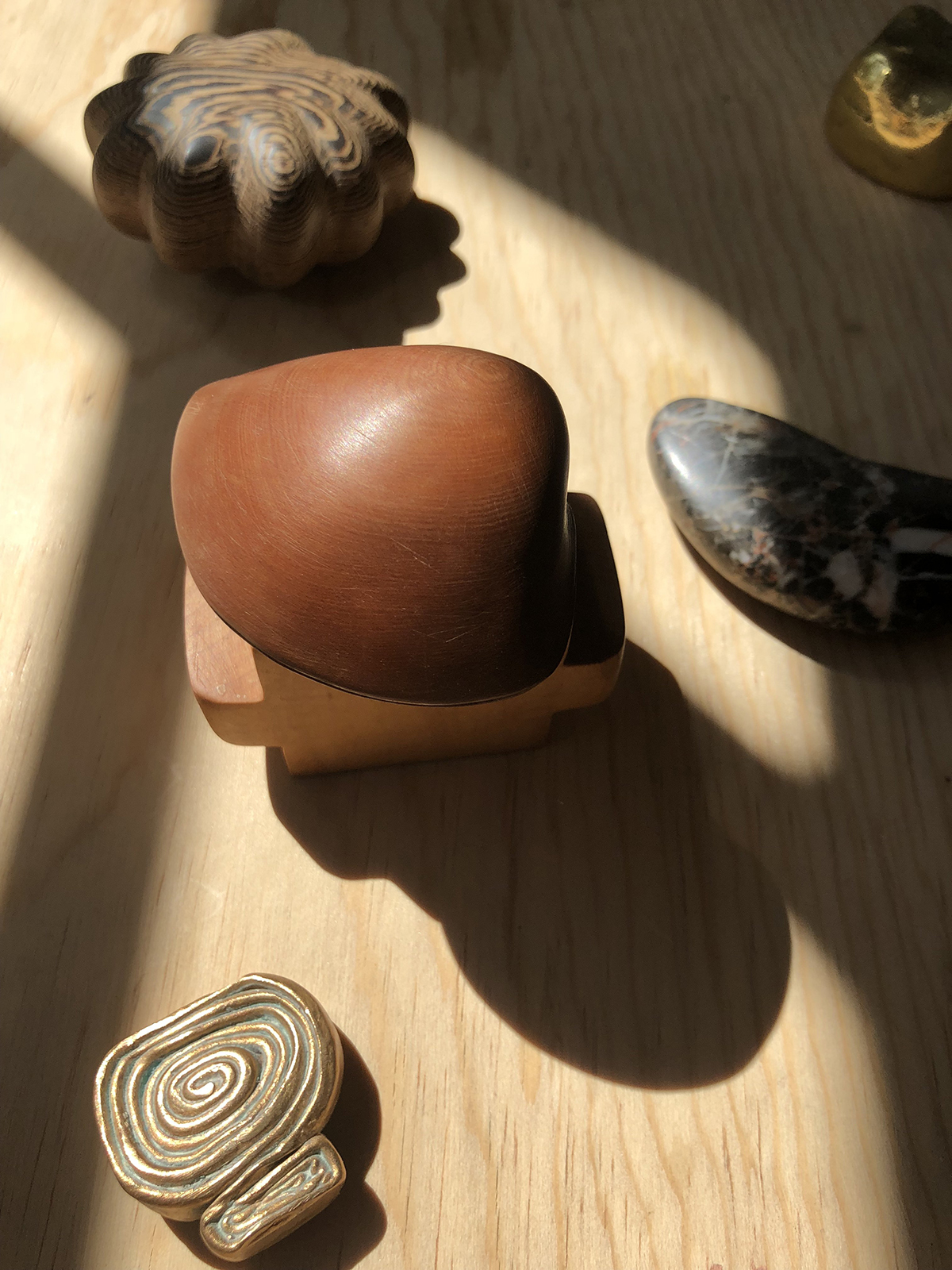 Speaking of Su Wu, she was interviewed recently for the blog of the clothing and housewares brand Permanent Collection, and told a cute story about this little wooden clam found in Japan by a friend of hers. How come we never find things this great on our travels?