07.11.18
Get Ready to Fall for Studio Proba's New Metallic Rugs, On View at Roll & Hill
It may come as a surprise that Alex Proba once planned on becoming a dentist. "As a teenager influenced by your parents, you want to pick something safe," she laughs. That inclination was short-lived, however — Proba chose to study design instead, launching her own multidisciplinary studio in 2013.
Known for inventive storytelling and an explosive use of color, Studio Proba often works in collaboration with fellow creative powerhouses: prismatic wallpaper for Texturae; collage work for Loeffler Randall; and a limited-edition furniture collection with Bower. Among her best-known work, though, is a personal project called A Poster a Day, for which she created more than a thousand images inspired by stories submitted through her website. When Proba eventually focused her attention on rugs, those posters served as a starting point for some of her first vividly hued creations.
Now, Proba is debuting a new four-piece rug concept titled Luster — blending bamboo silk, New Zealand wool, and metallic yarn — at Roll & Hill's Mercer Street showroom, starting this Thursday. Punctuated by muted tones, the collection represents a break from her usual brights and was created in the spirit of embracing challenge. "It's rare to find metallic yarn in rugs meant for everyday use," she says. "It was interesting to introduce it into a medium where it doesn't belong."
Aside from the practical hardships — in early trials, for instance, the gold flaked when the yarn was cut — Proba was inspired to revisit the ways in which we normally think about gold, silver, and bronze. "Metallics can be seen as cheesy," she says. "I wanted to make them look elegant rather than overdone." To accomplish the task, Proba went for an element of surprise, combining unexpected textures, colors, and materials, as well as a variety of pile heights. The crowning detail: silver fringe, indicative of the sense of play that pervades Proba's work — and a fitting finishing touch for a designer who's never played it safe.
Luster by Studio Proba will be on view at Roll & Hill's showroom at 3 Mercer Street, kicking off this Thursday, July 12 from 6-9PM, rsvp@rollandhill.com. Top rendering and bottom two by Andrés Reisinger. All other renderings by Six N. Five.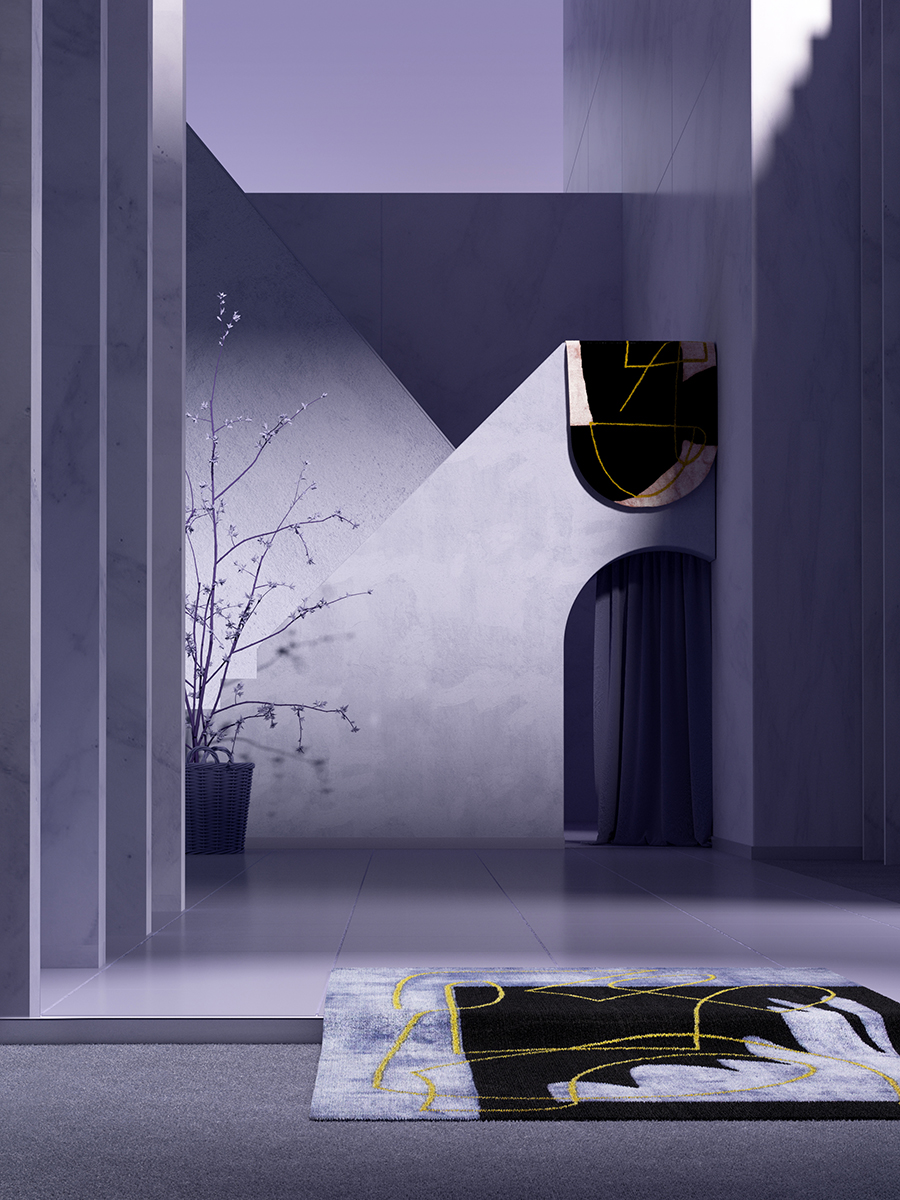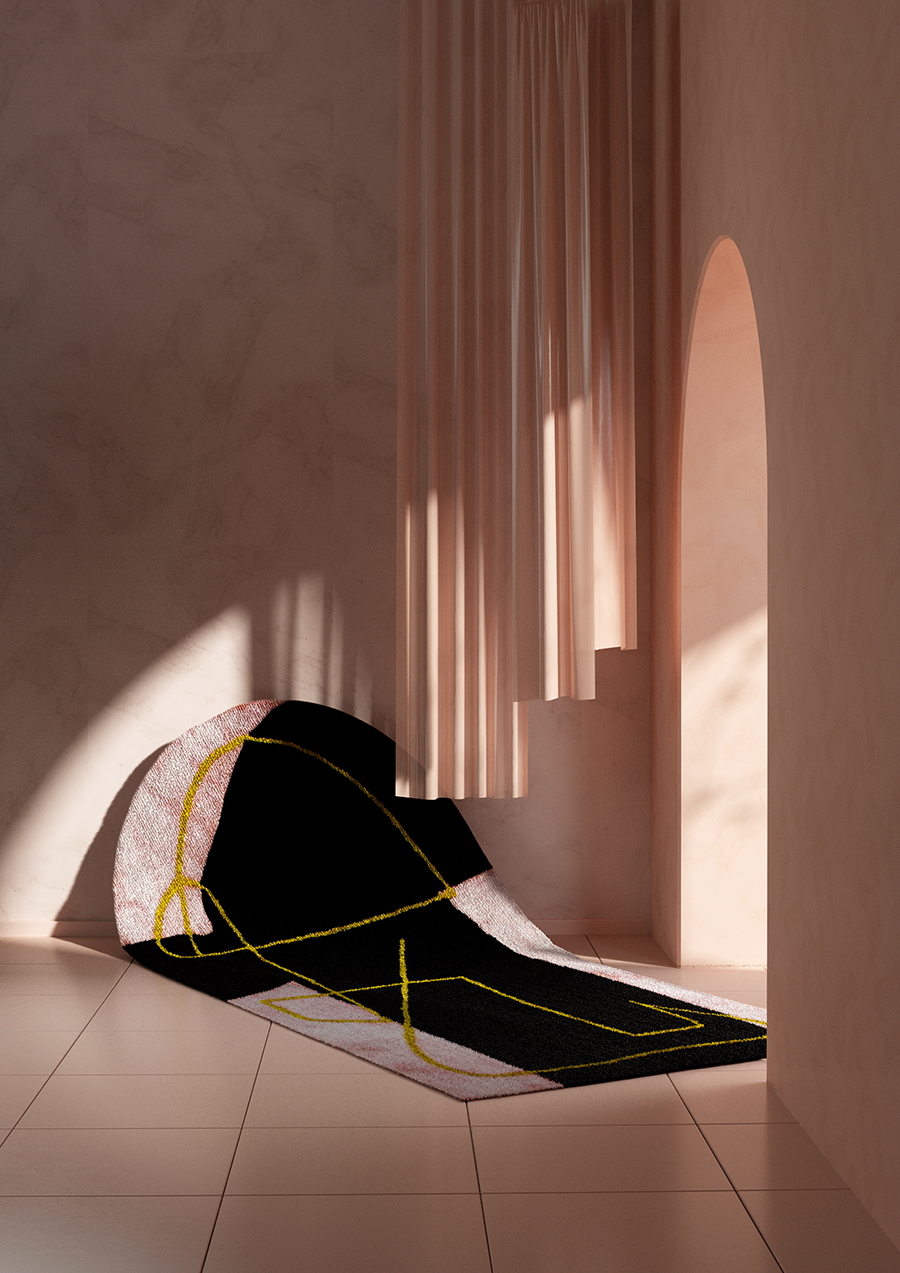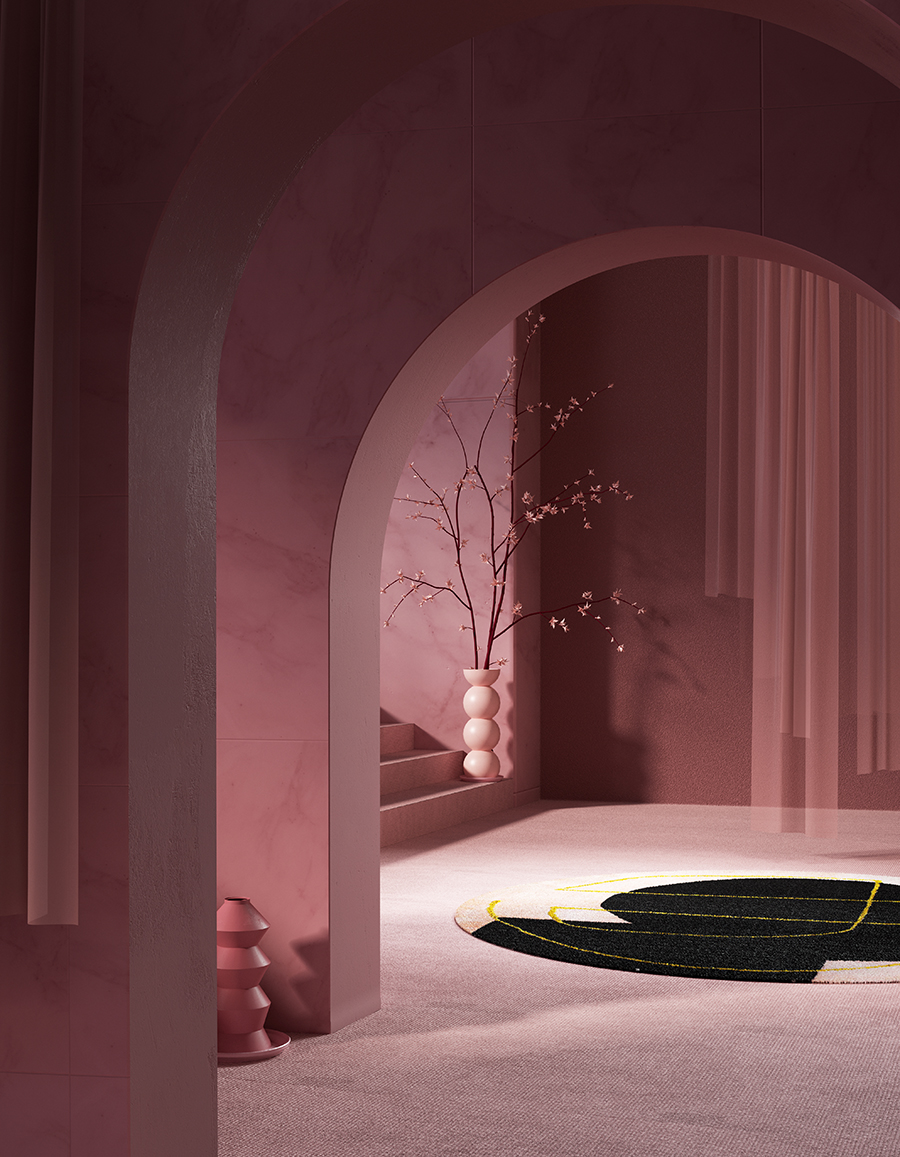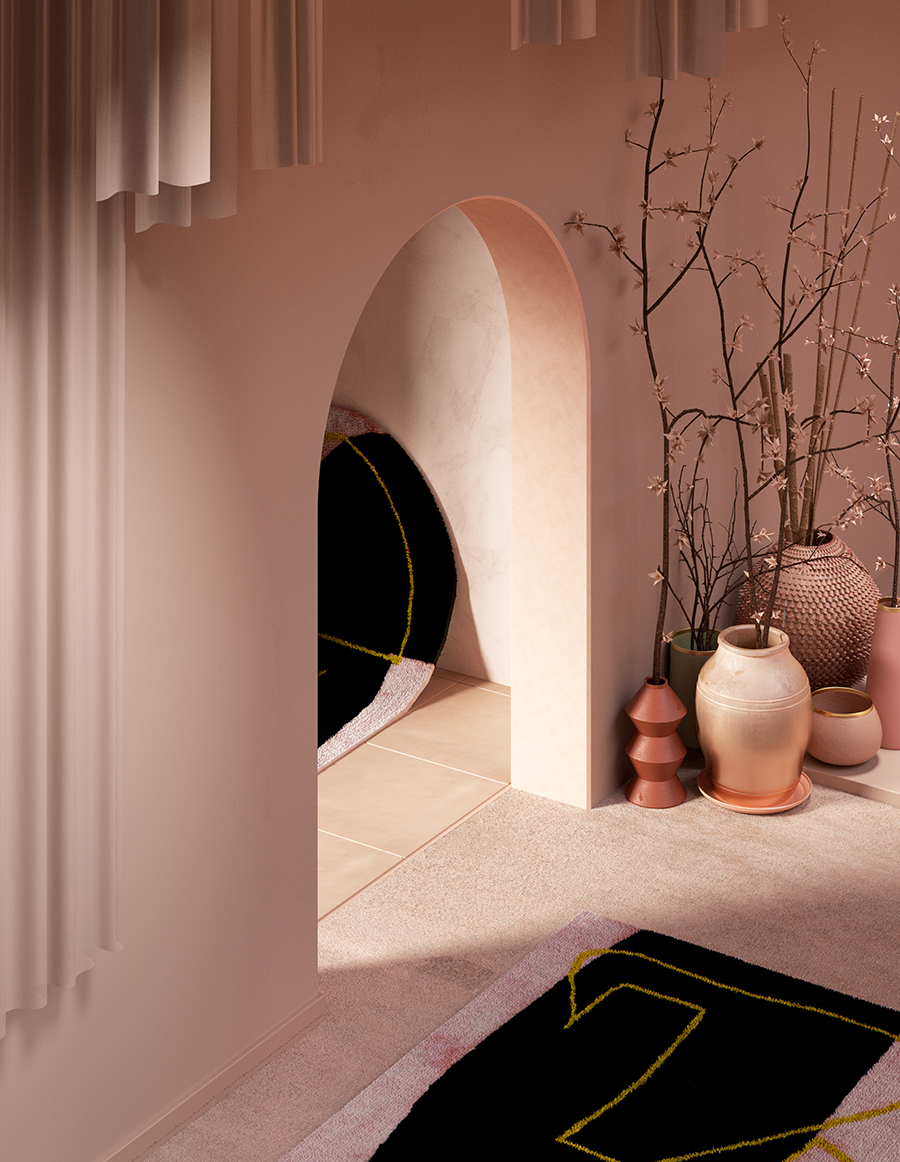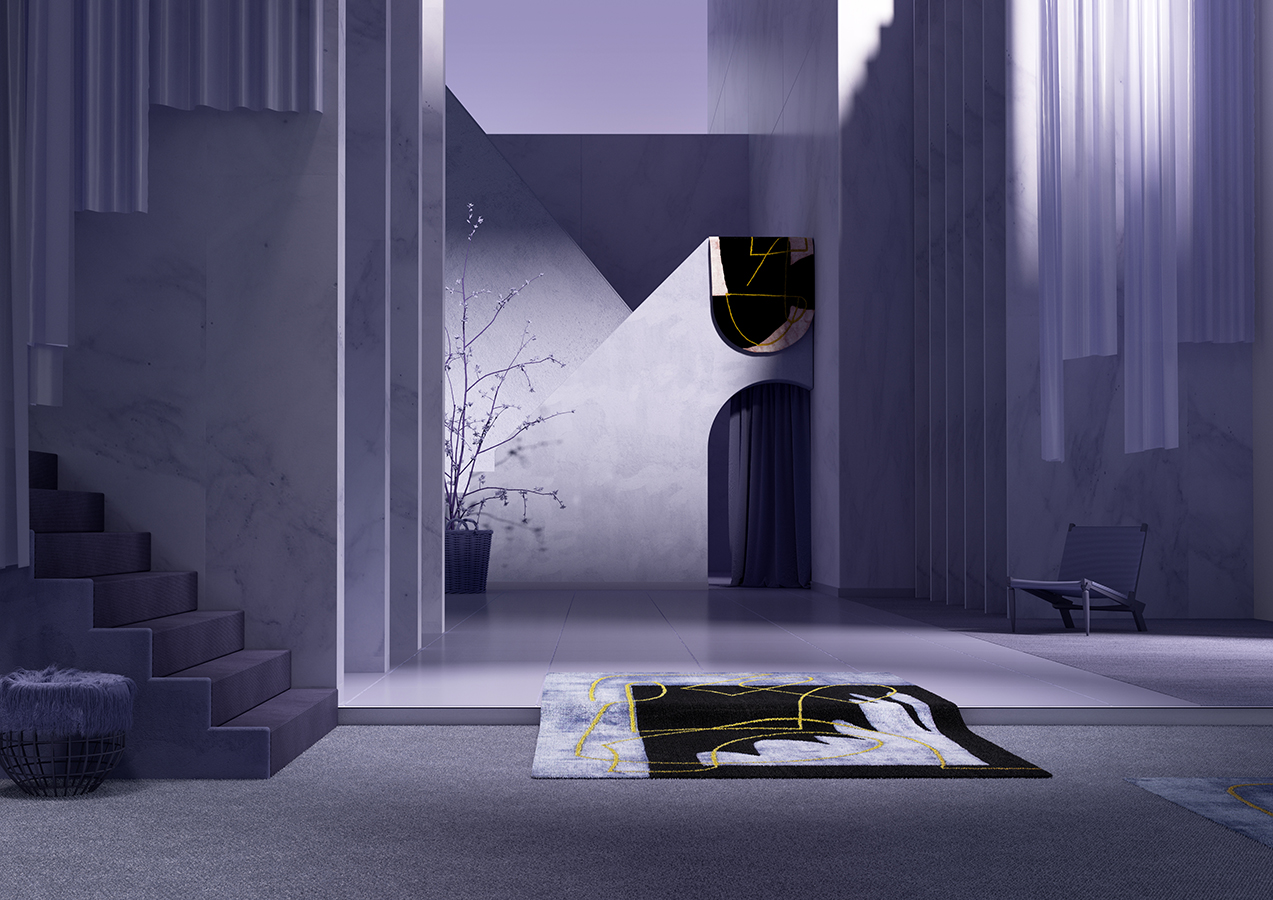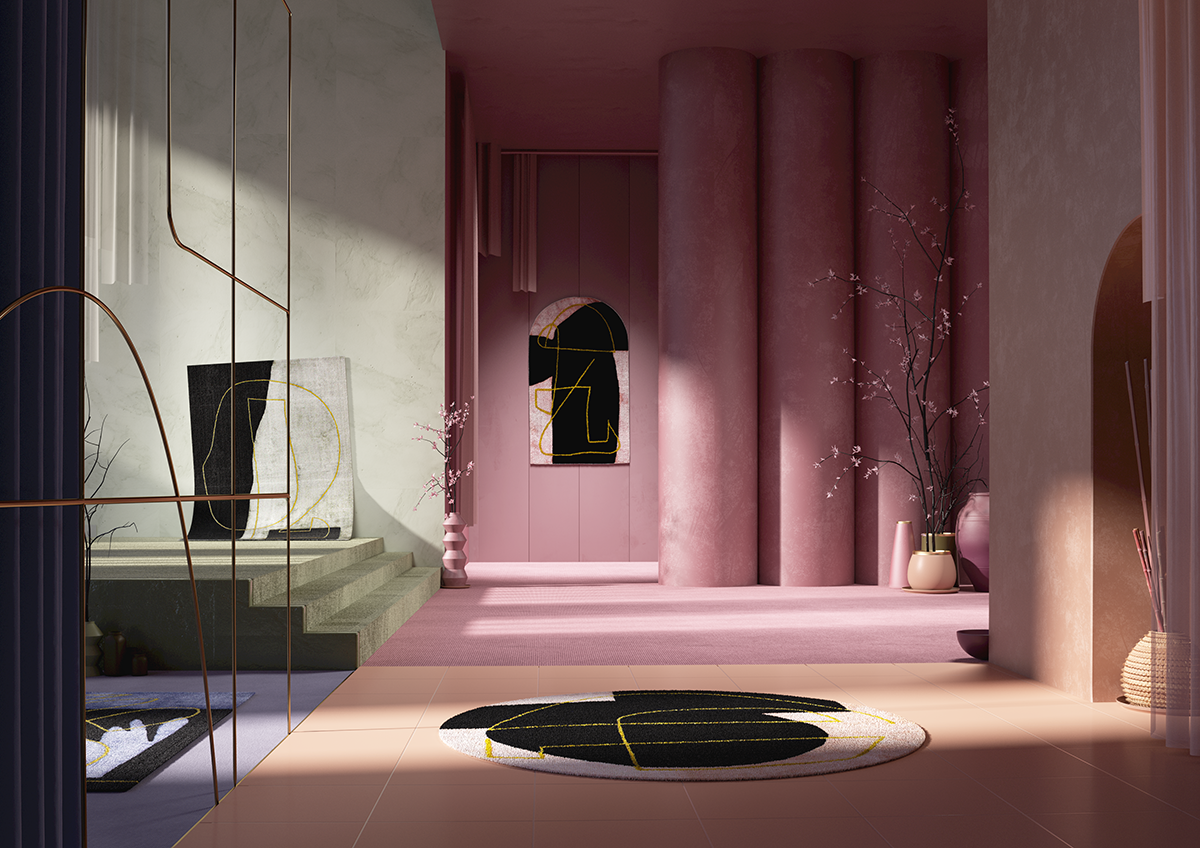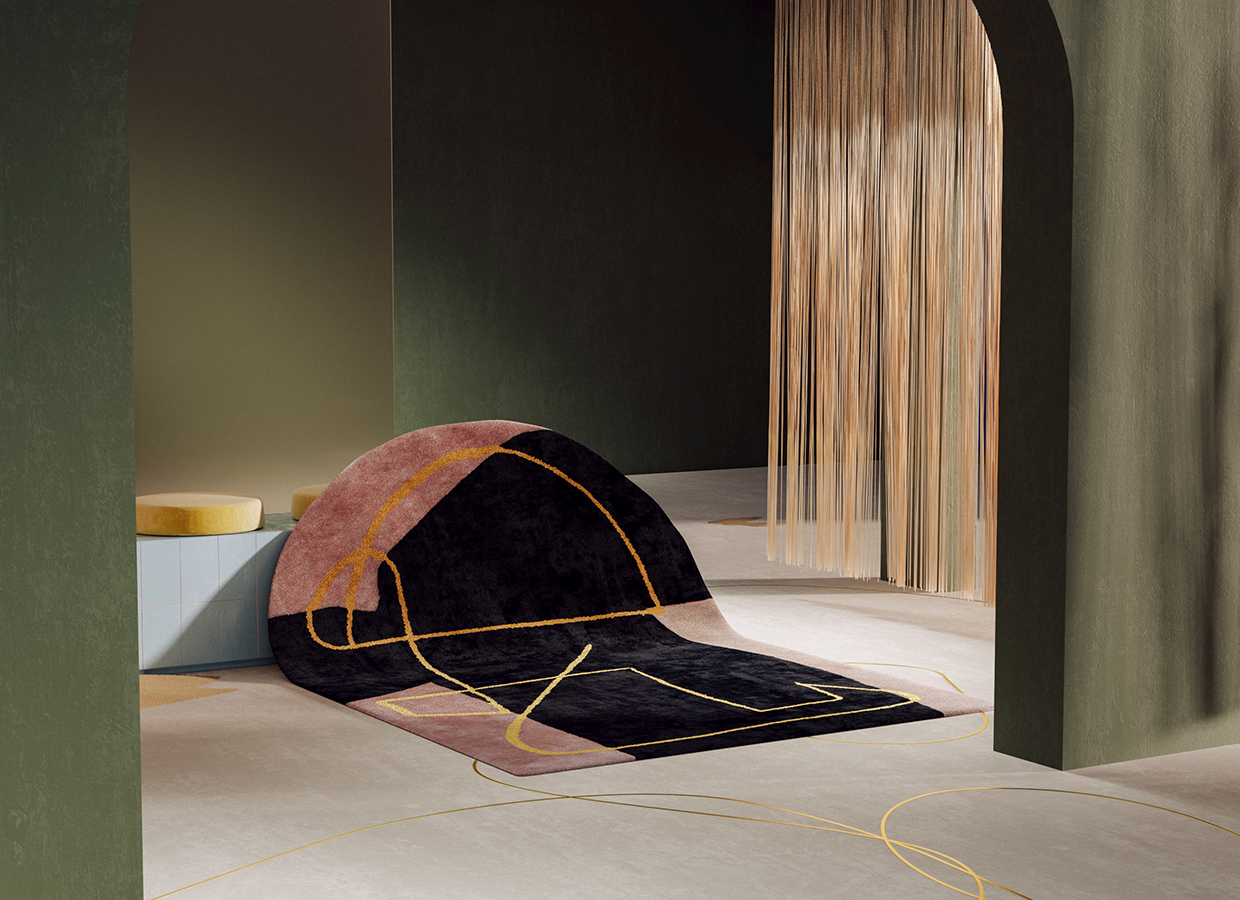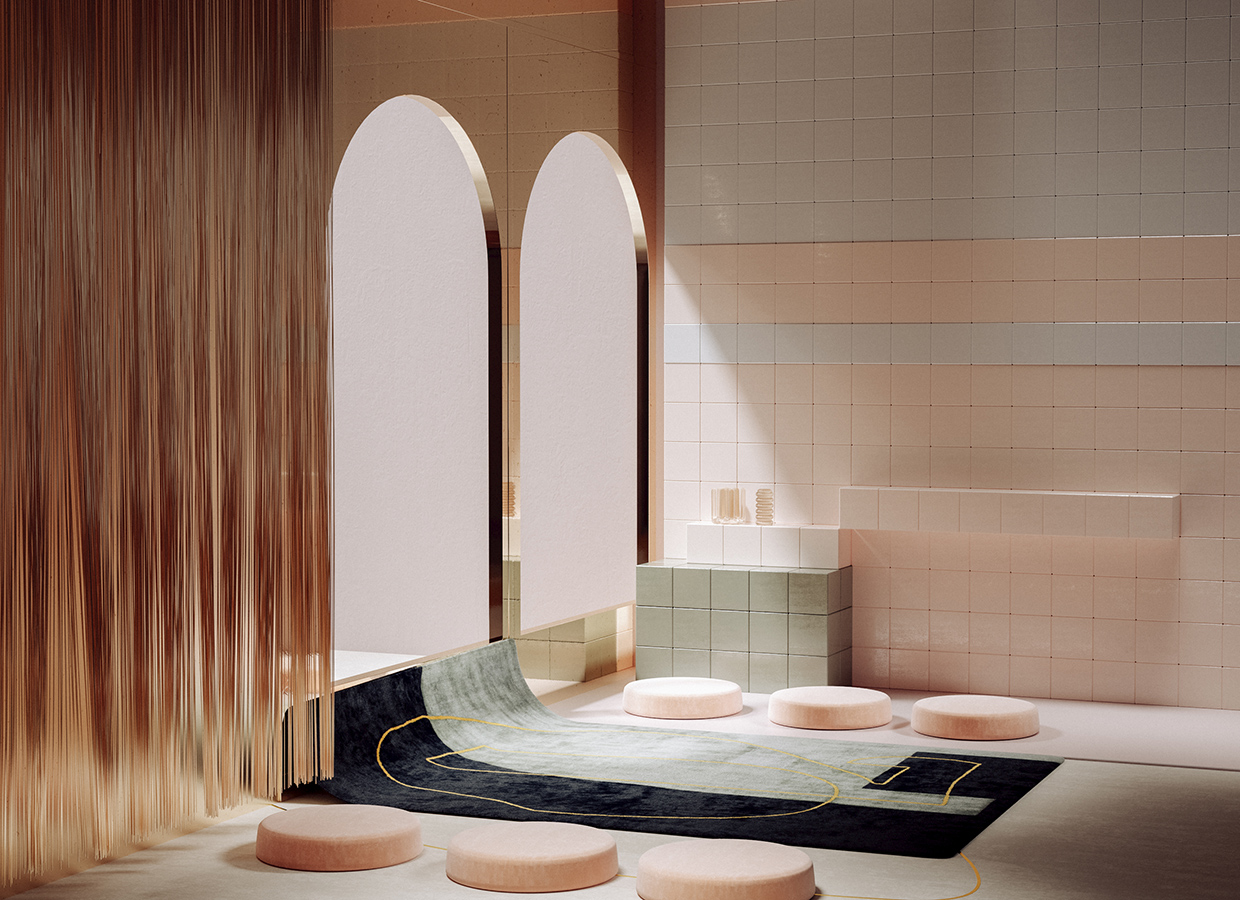 This event is part of Sight Unseen OFFSITE 2018. Due to circumstances beyond our control, Studio Proba x Roll & Hill was not able to launch during New York Design Week — so OFFSITE lives on this summer!