09.22.18
Week of September 17, 2018
A weekly Saturday recap to share with you our favorite links, discoveries, exhibitions, and more from the past seven days. This week was a particularly good one for maximalism, from sparkly socks and tables, to a wild "fascist futurist" bank interior, to an opulent new hotel (above) inside an old church and convent, retrofitted to perfection by John Pawson.
Interiors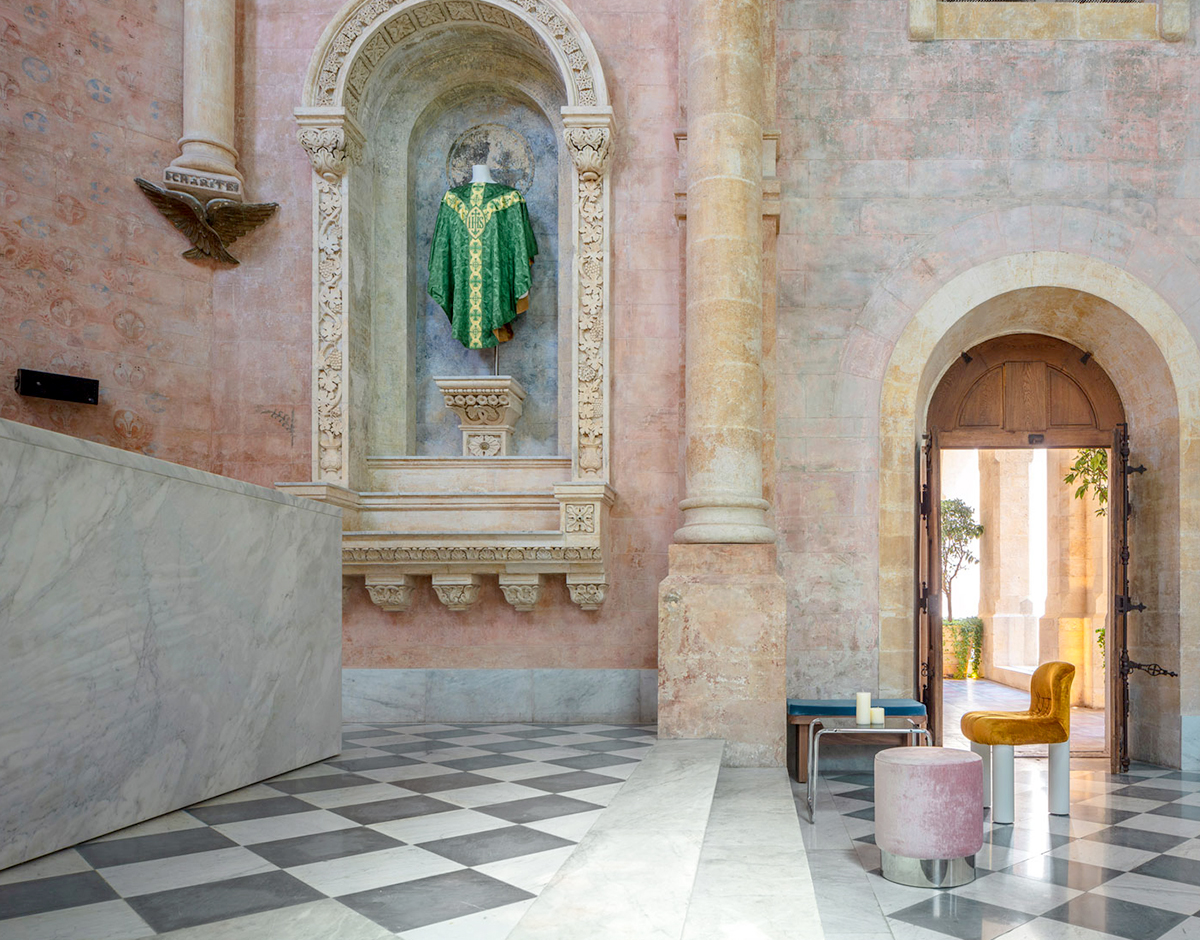 We've seen a lot of amazing adaptive reuse projects in our 15 years as design journalists, but the new Jaffa Hotel in Tel Aviv — designed by John Pawson and filled with Cini Boeri and Shiro Kuramata chairs — might just qualify as the most breathtaking. It's a former church and convent with Arabic and neo-Roman influences, and according to Dezeen, "Pawson preserved the historic details and juxtaposed them with modern furnishings. Restored elements include stucco, stained glass windows, and stonework that dates back to the 12th century." The images above are just of the hotel bar — see the full project via that Dezeen link or on the hotel's website.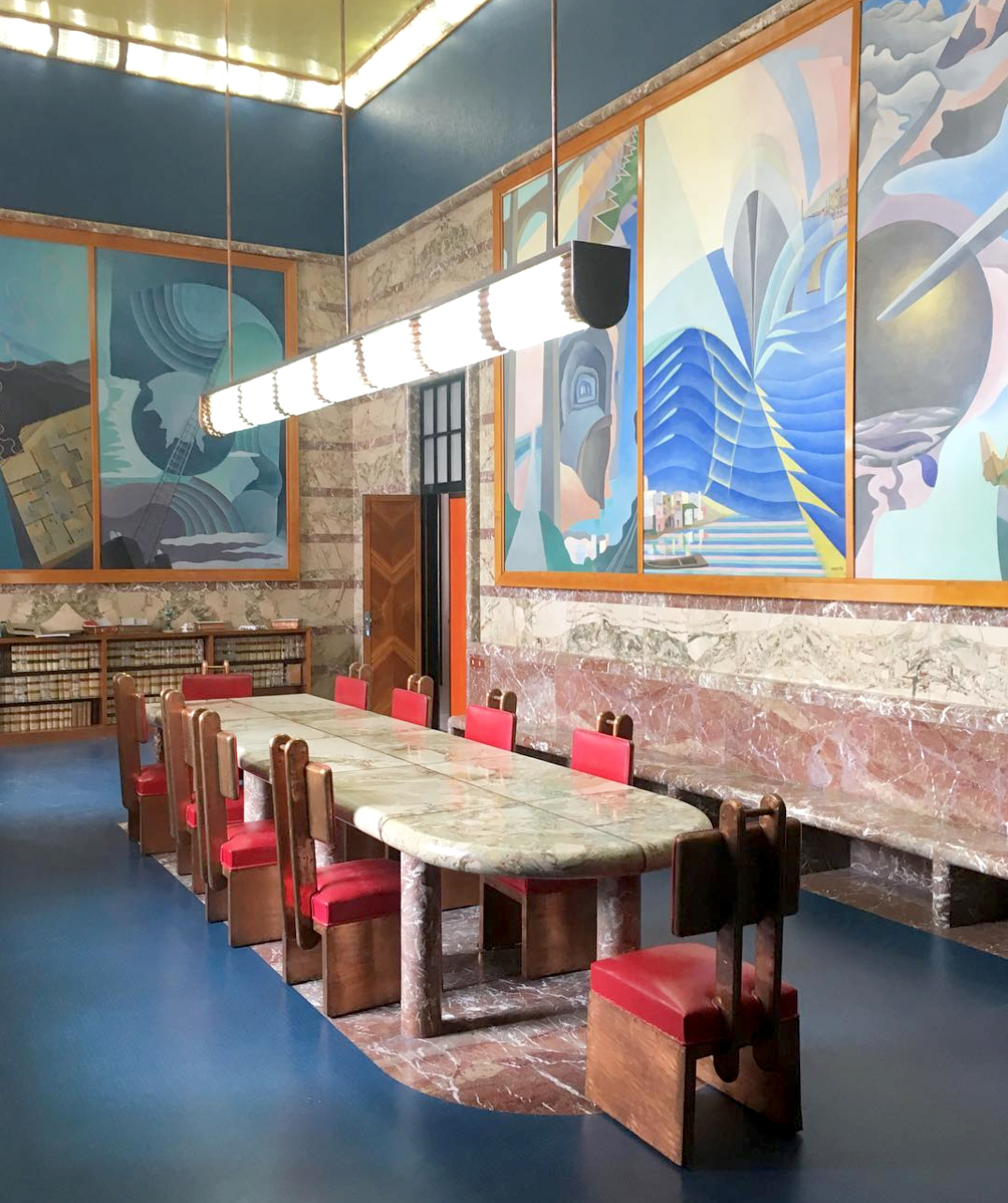 This summer I did a road trip around Sicily, and at the last minute, my friend and I decided to skip our stop in steamy, crowded Palermo and head straight to the beach. Shortly thereafter, I spotted this post on the Instagram of Okolo founder Adam Štěch, of a post office designed by Angiolo Mazzoni in 1930s in the so-called "fascist futurist" style, and the FOMO was so, so real.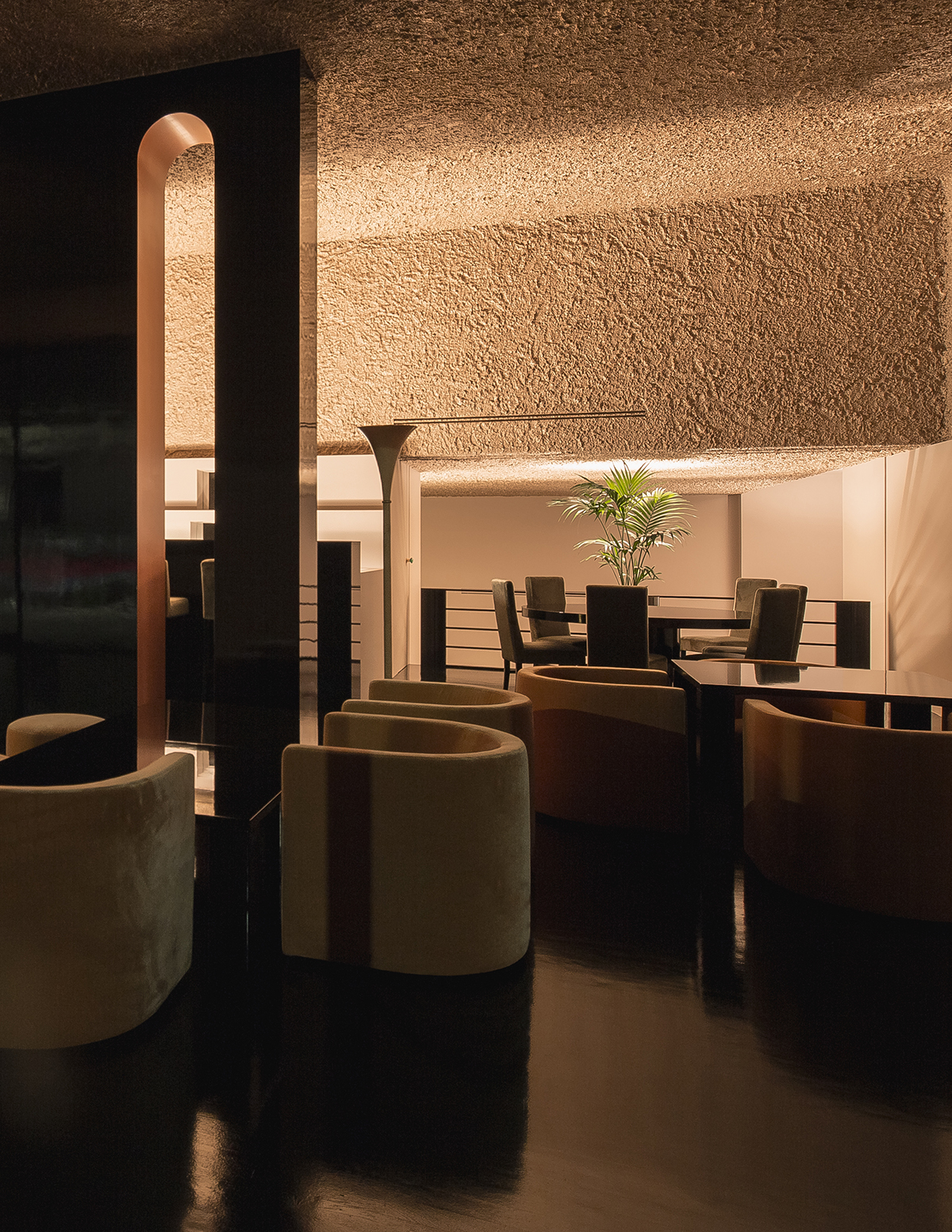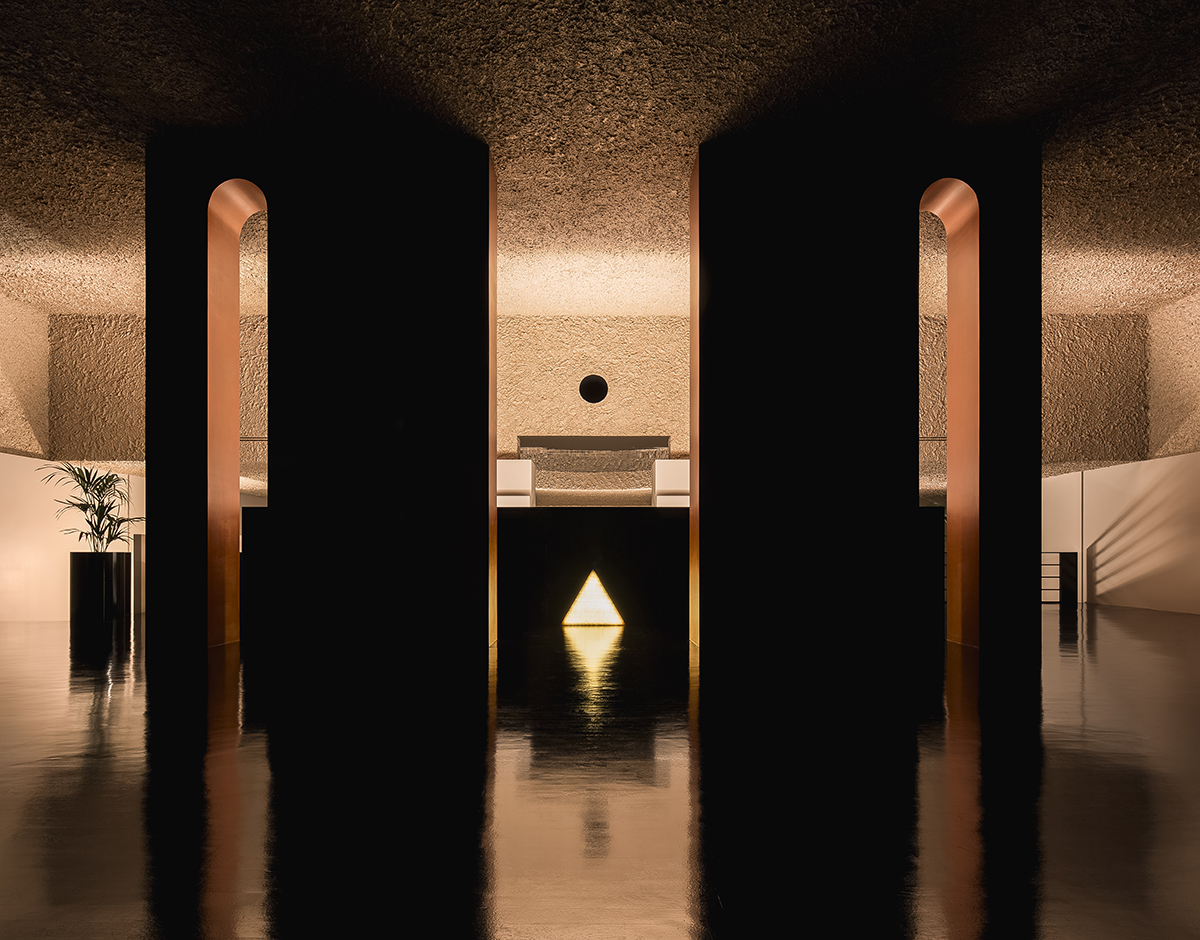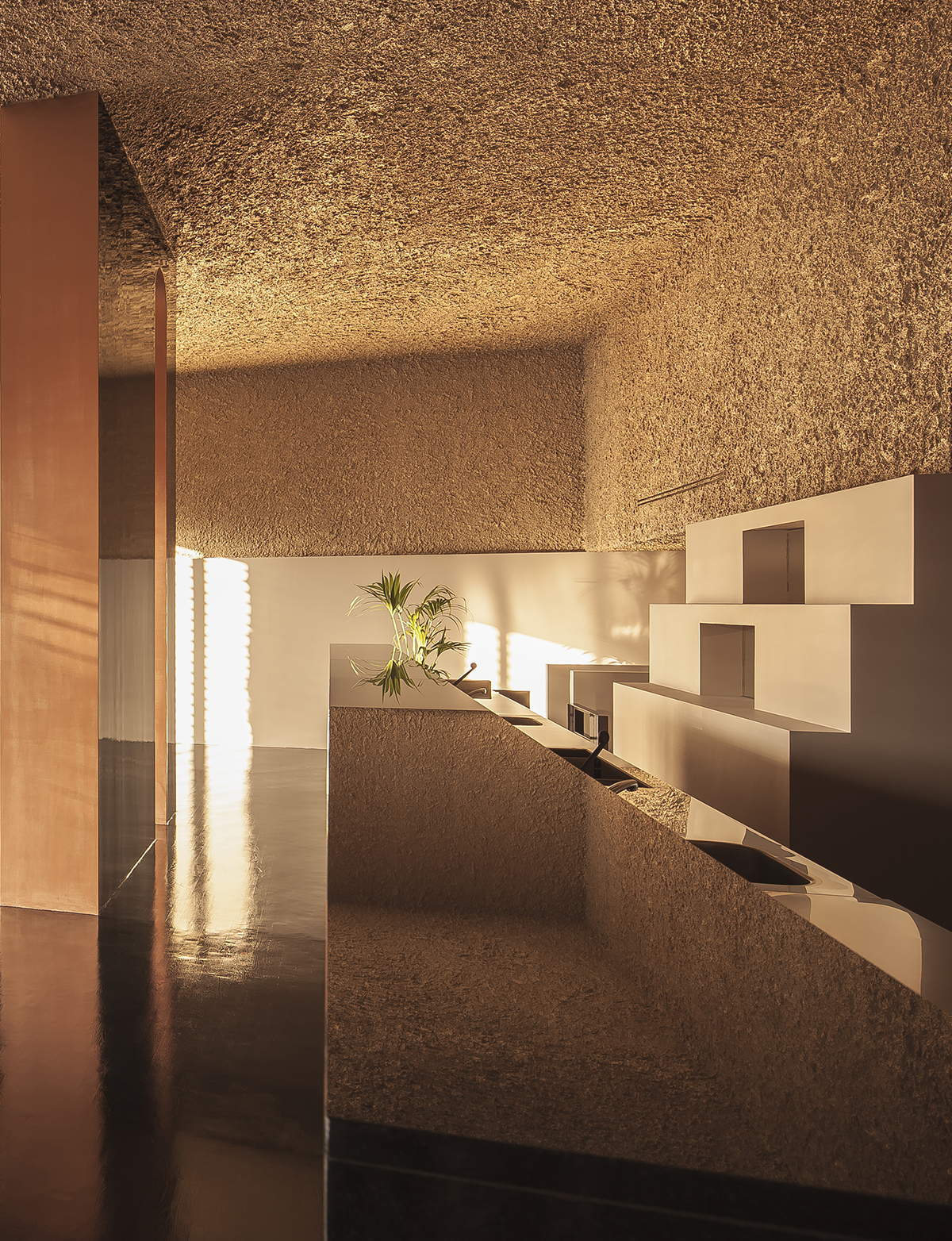 Speaking of, the Sicilian architect Antonino Cardillo just unveiled his latest masterpiece, the Off Club in Rome, referred to as "Paradiso" by Cardillo himself. He also refers to it as "a walled garden of golden shadows and black mirrors," featuring slabs of polished black granite, slick floors, copper archways, and the textured walls and ceilings that recur throughout his work.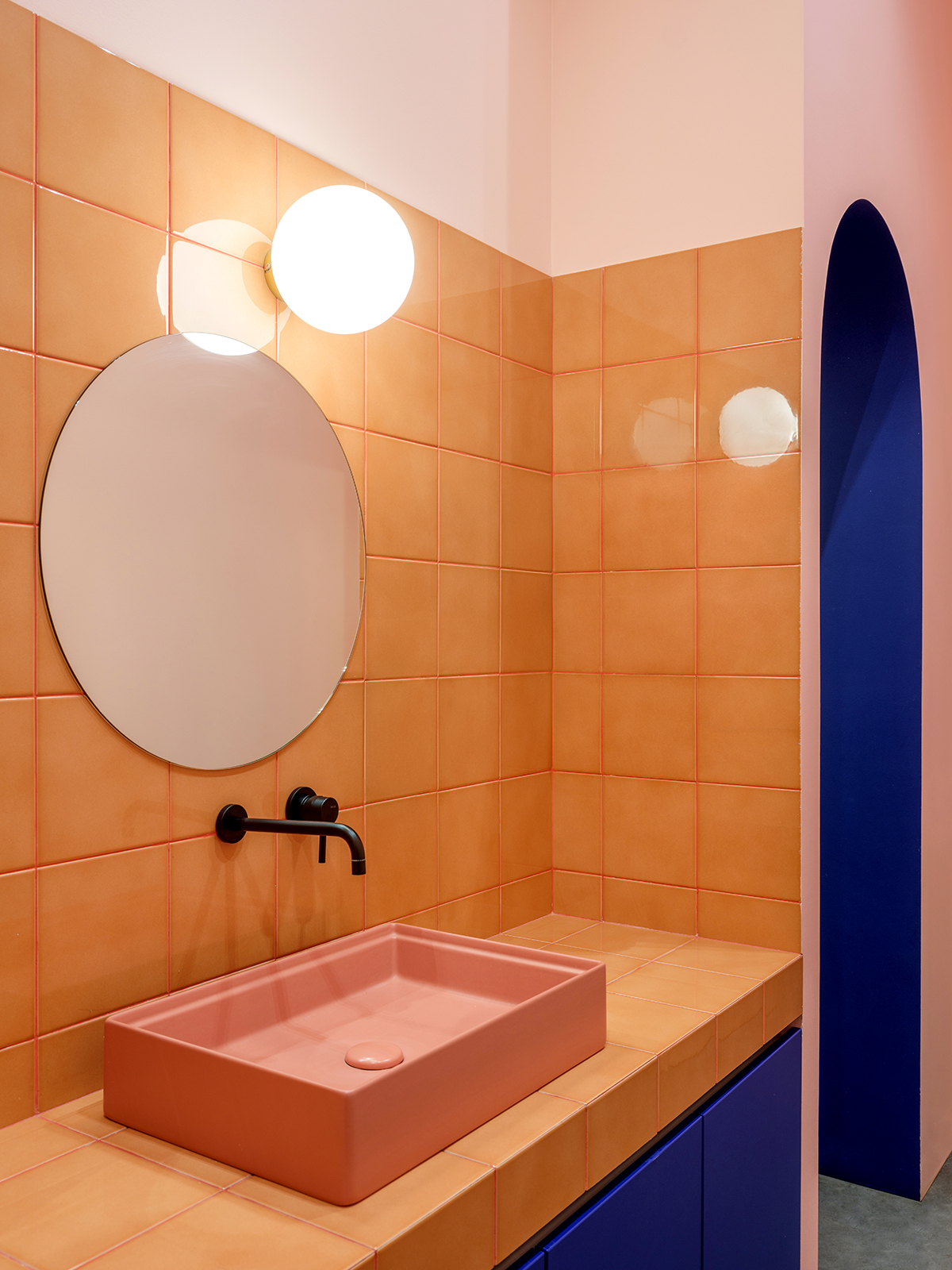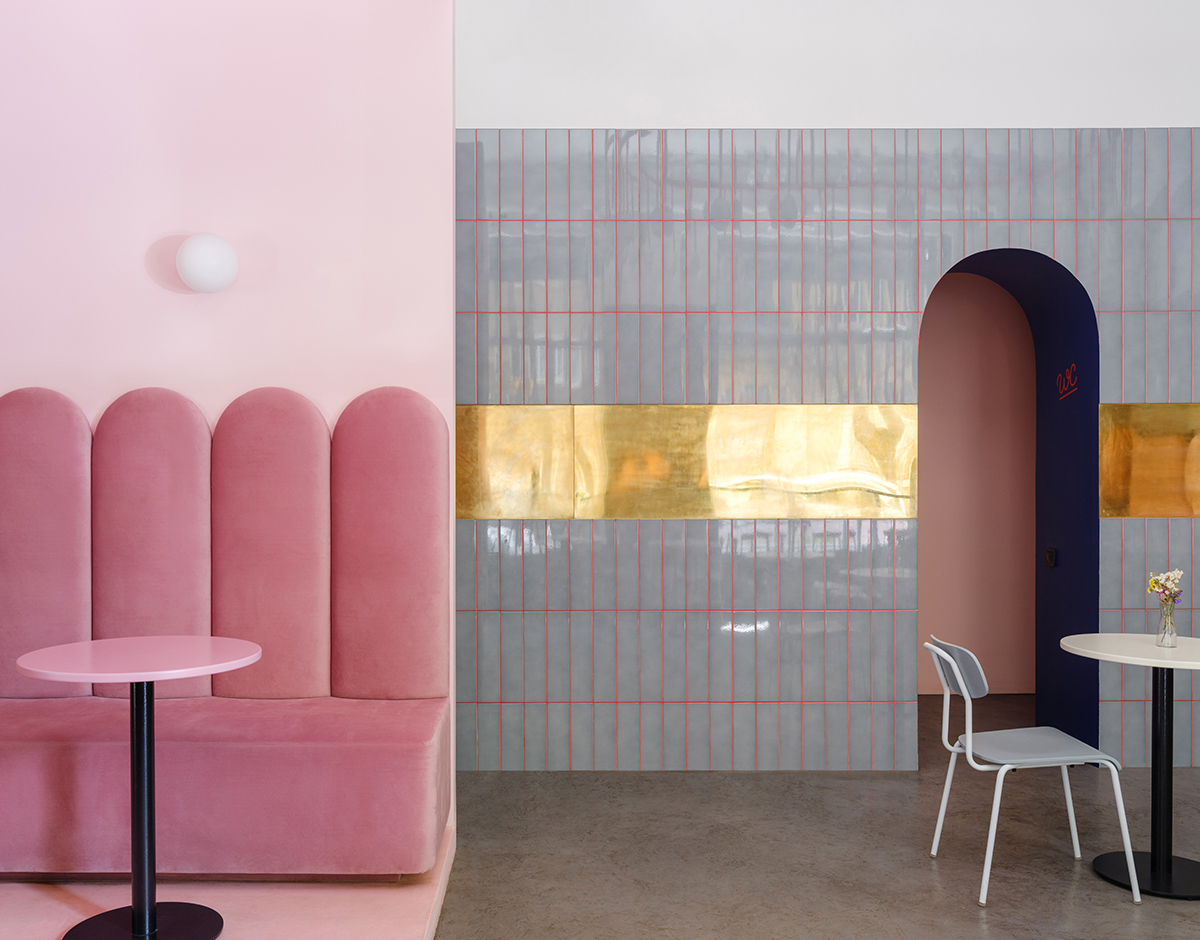 When we think about how recently it was that every hospitality and retail interior looked like a hunting lodge or an old-timey factory, we have to chuckle. These days we can't seem to go a day without encountering arches, saturated colors, and velvet banquettes. The latest example, Breadway Bakery by Lera Brumina and Artem Trigubchak, at least is in an unusual locale: the Ukraine. Very nice use of tiling, too.
Discoveries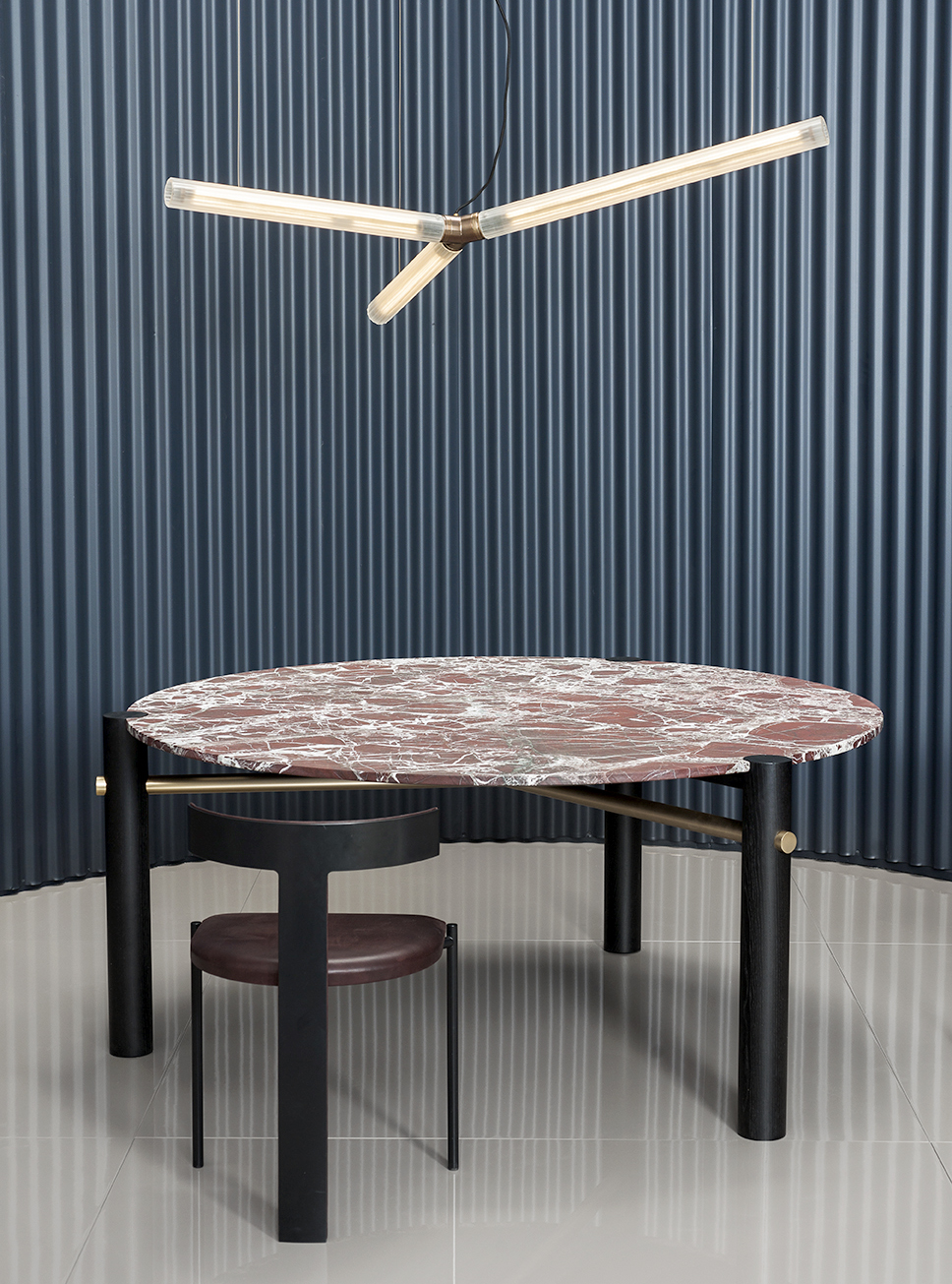 Studiopepe's latest releases are the Thalatha table and Zefir chairs for Baxter, quite understated for the studio but nice nonetheless. Photo by Andrea Ferrari.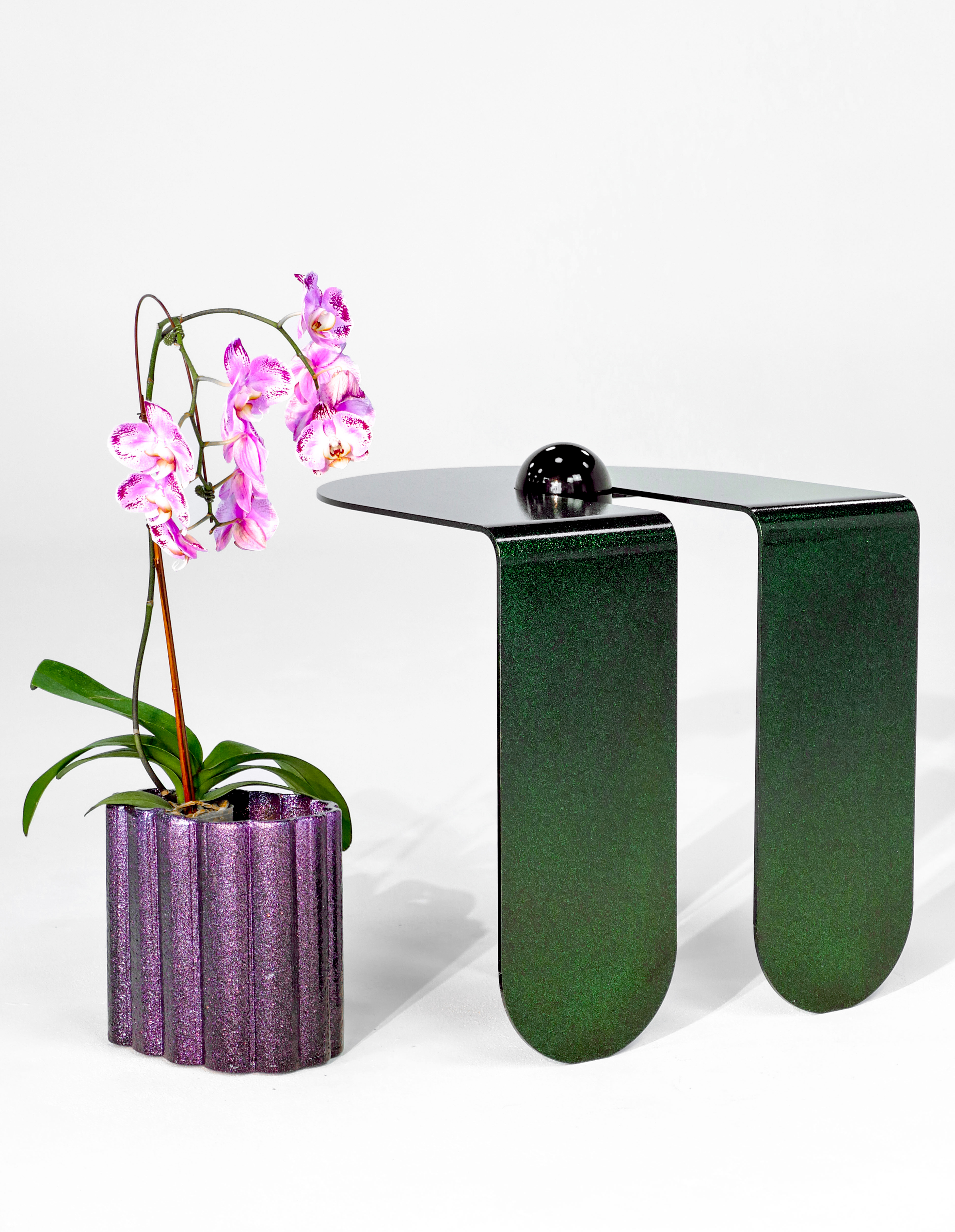 The opposite of understated: This sparkle planter and side table, part of the U&I line by Suna Bonometti and Birnam Wood Studio. The pair showed this table's cousin at this year's OFFSITE show, and all three pieces will soon be available for purchase in our Sight Unseen 1stdibs store!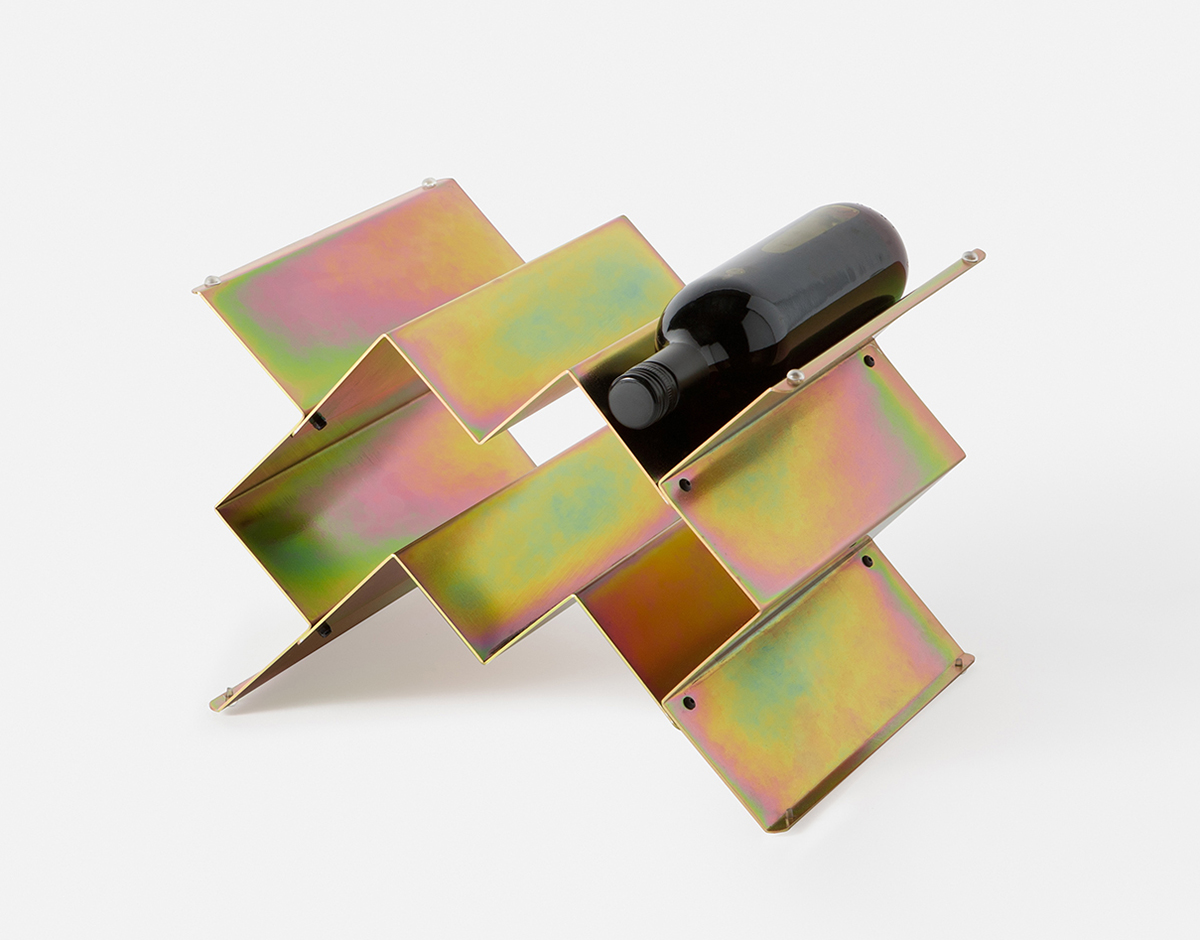 Sort of into this playful anodized zinc wine rack by Aussie studio Ben-Tovim Design, though the brand also offers it in black and silver if you're not feeling quite as adventurous.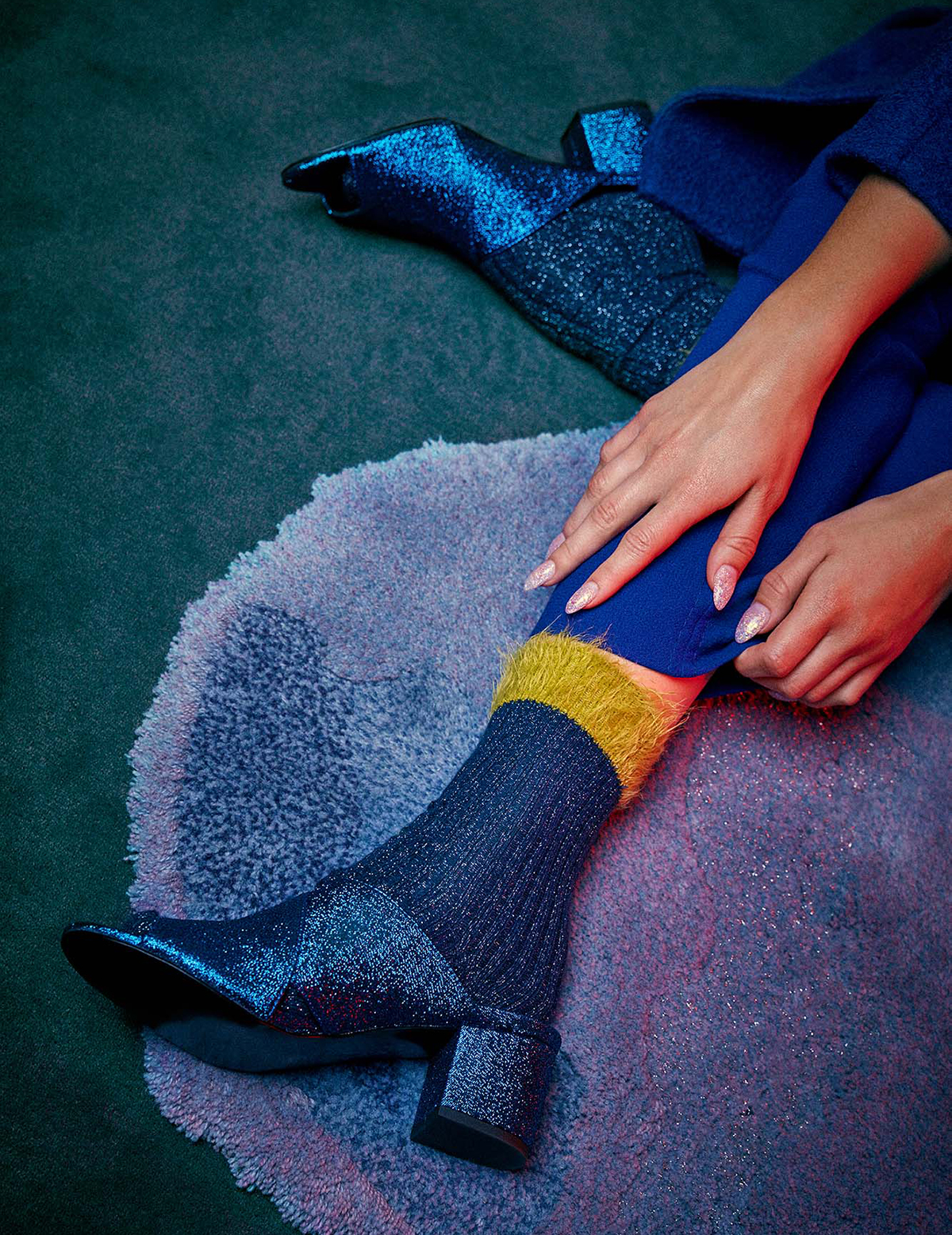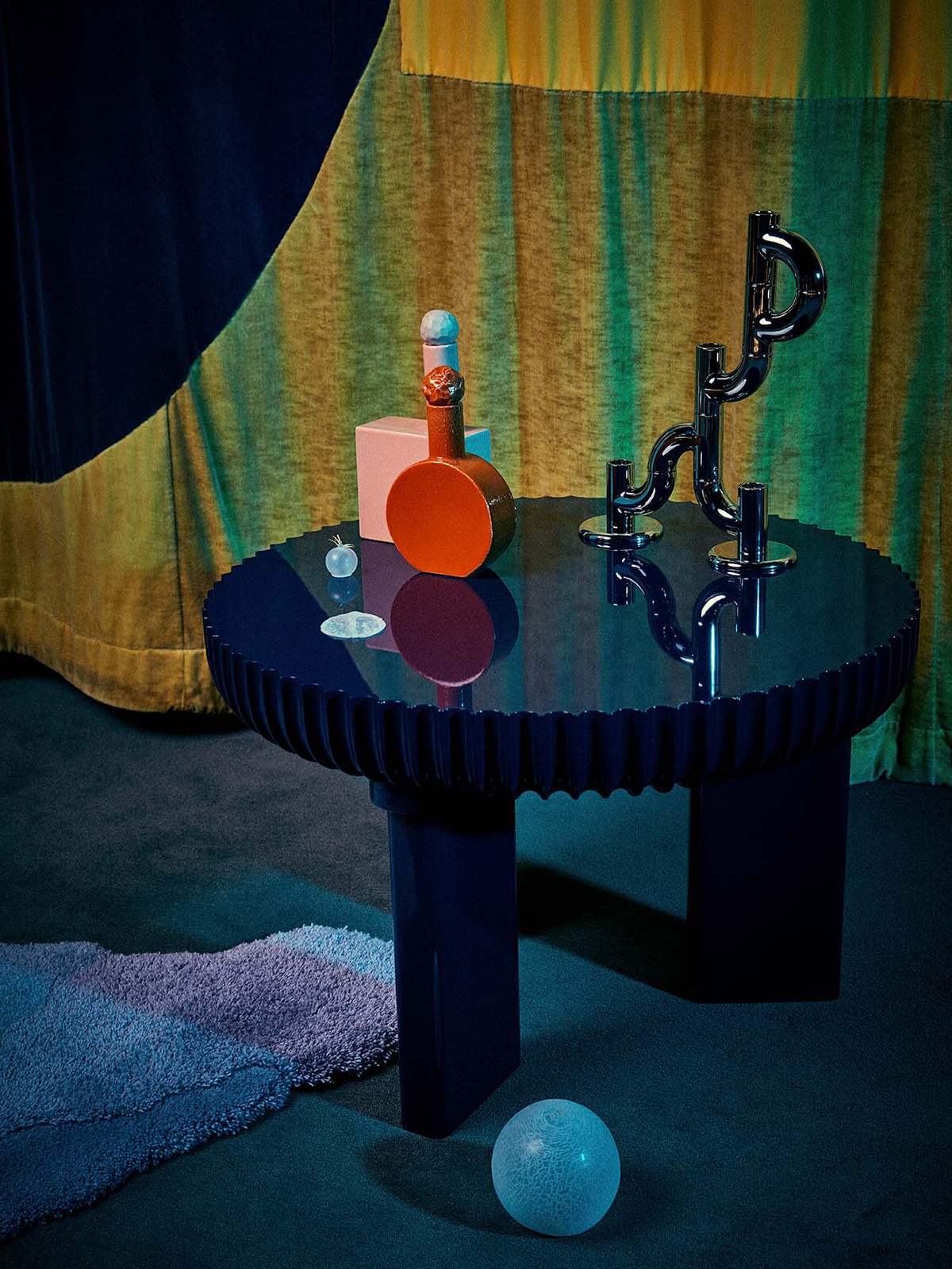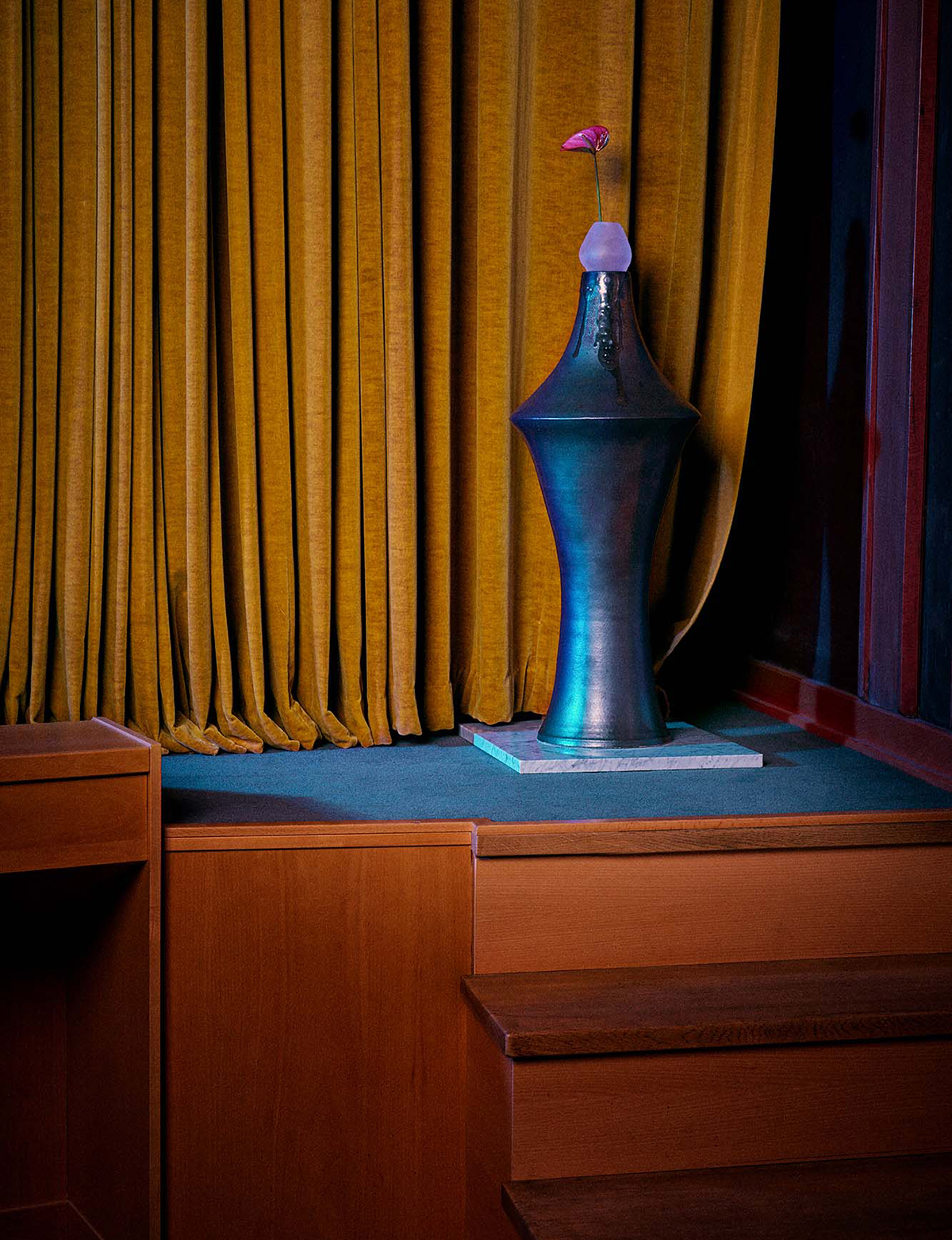 These aren't lookbook shots from some cool new design accessories line. They're campaign images for a sock brand, shot at a sick 1956 cinema in Stockholm. Sweden's Happy Socks enlisted the styling prowess of Crooked Concept and the photography skills of Ninja Hanna to mark the release of their latest Hysteria collection, which features more adventurous designs like the sparkly/hairy numbers above.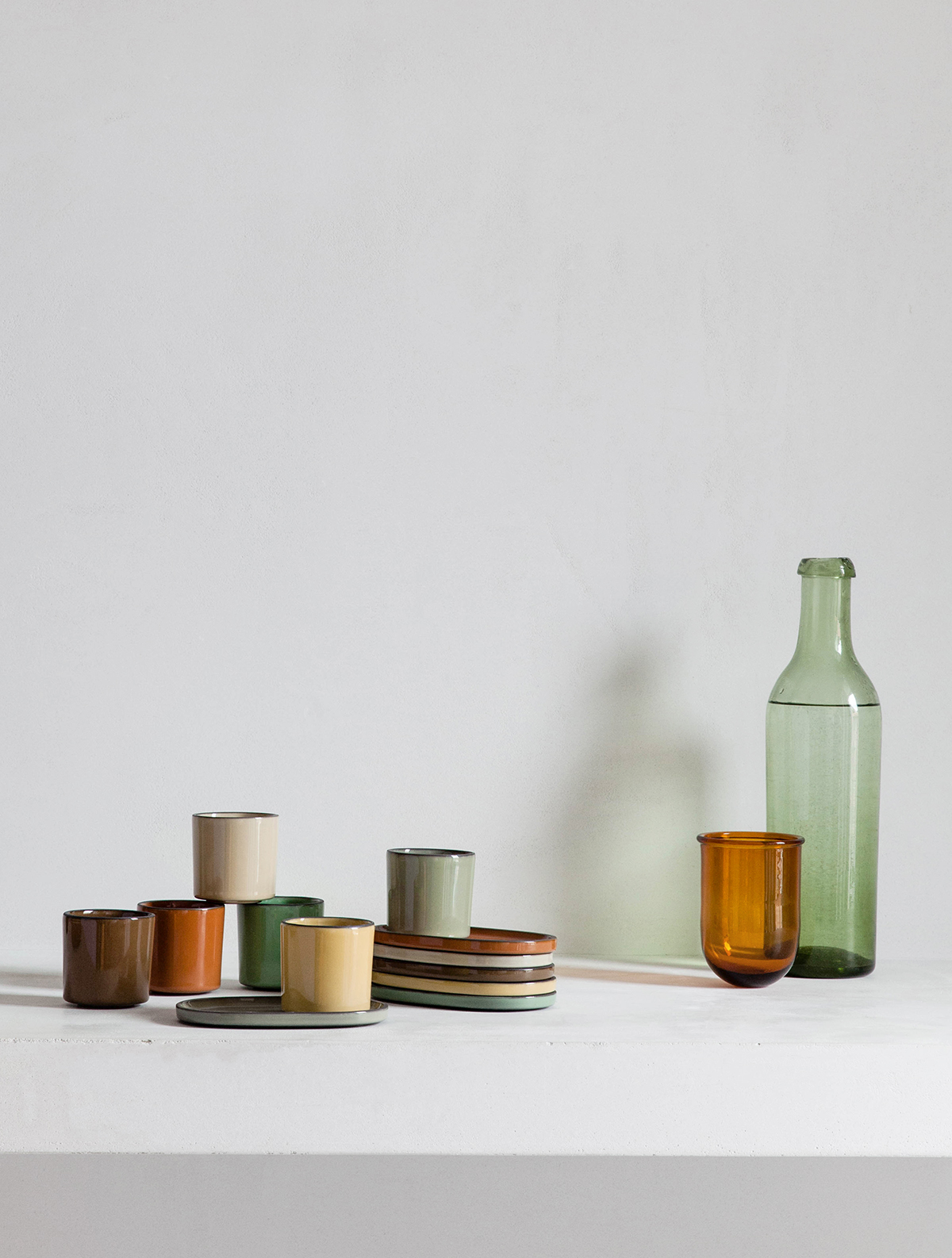 Noe Duchaufour Lawrance recently designed a new series of dishes for Revol, which come in white, but also in these extremely 60s/70s (in a good way) colors.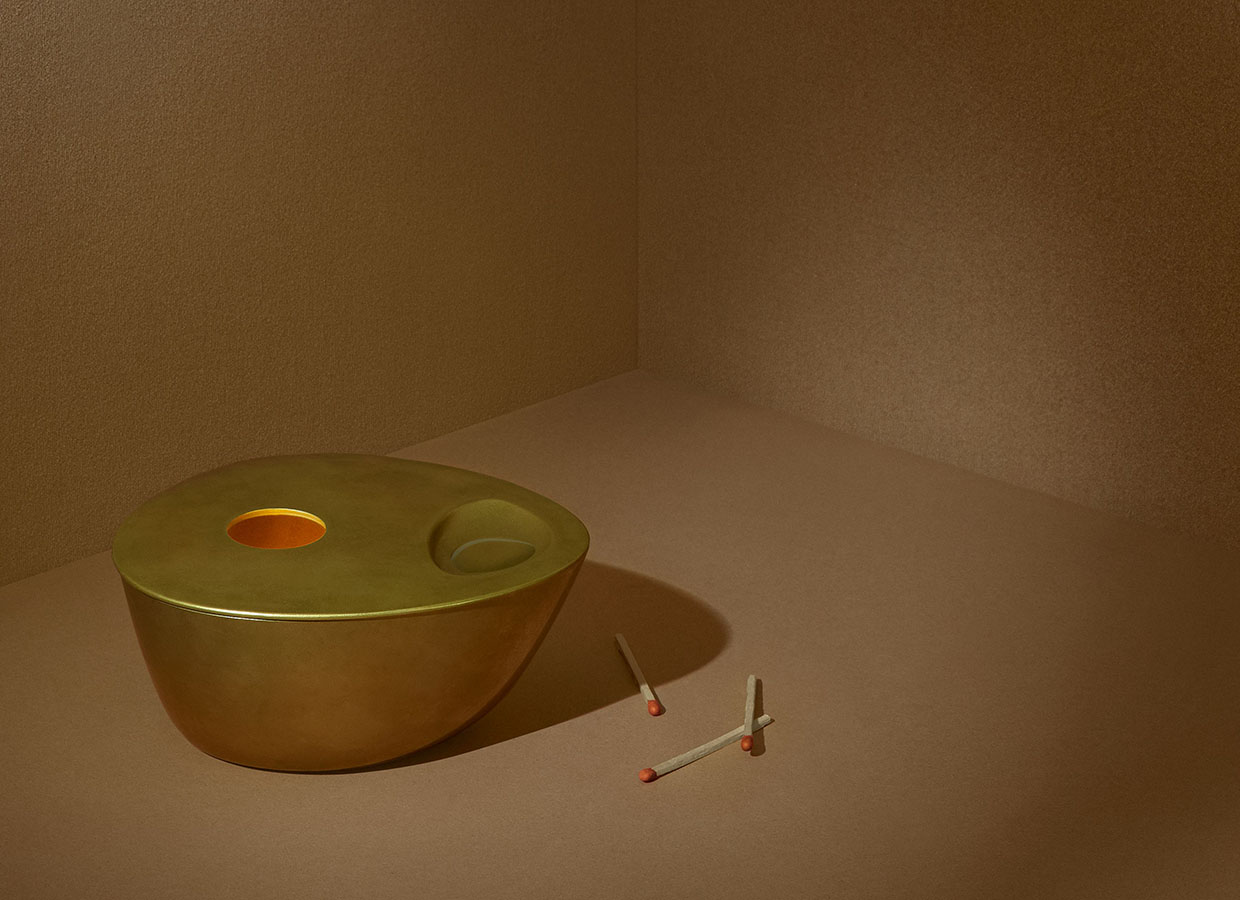 Aesop recently released its first design object: the Brass Oil Burner, designed in partnership with longtime collaborator Henry Wilson. Made from solid brass in a lost-wax casting process, the substantial objet — it weighs in at 2.4 pounds — is rumble-polished for a dynamic patina meant to complement "any interior — from Brutalist alcove to mid-century modern den."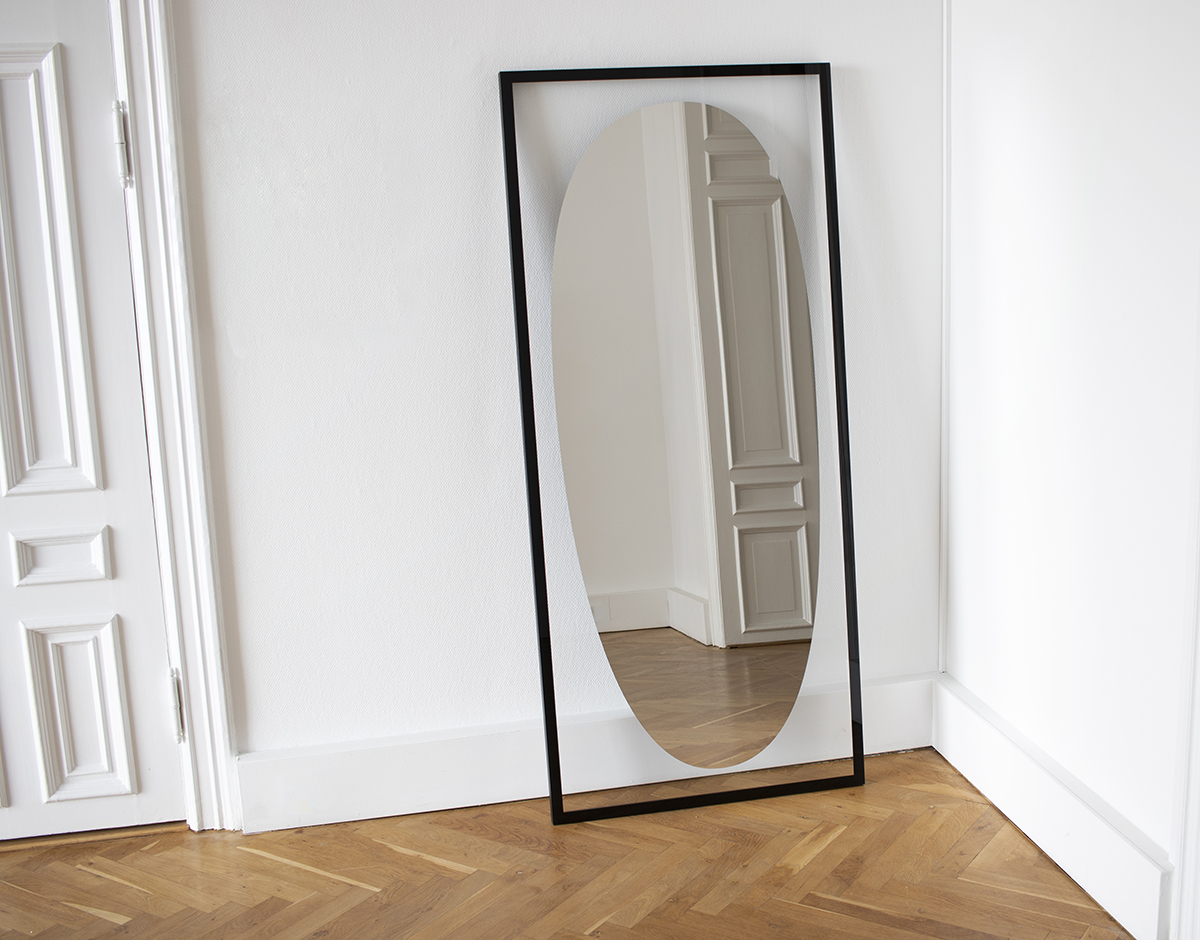 We love the simplicity of this graphic floating mirror by Aleksej Iskos for Handvark, which is basically mirror coating blobbed between glass.
Exhibitions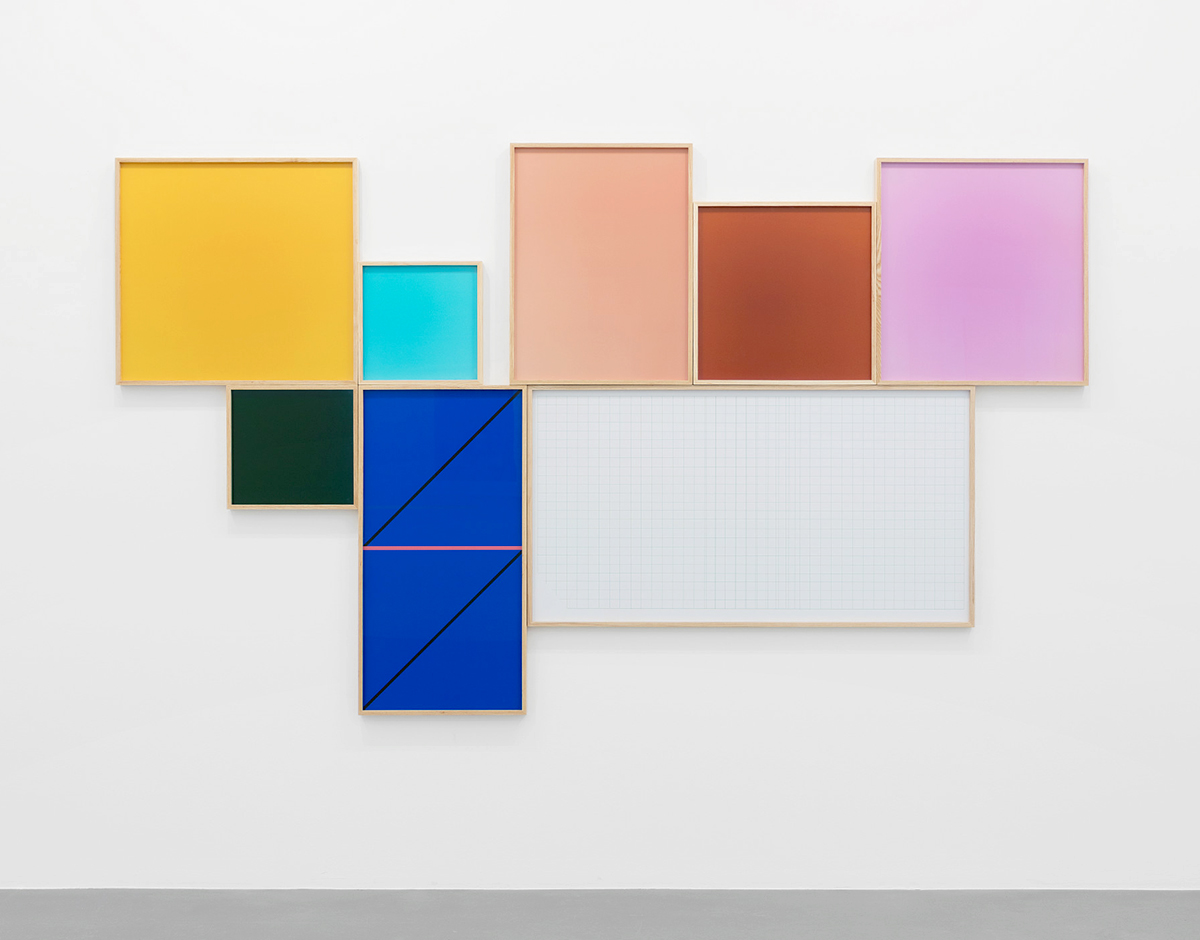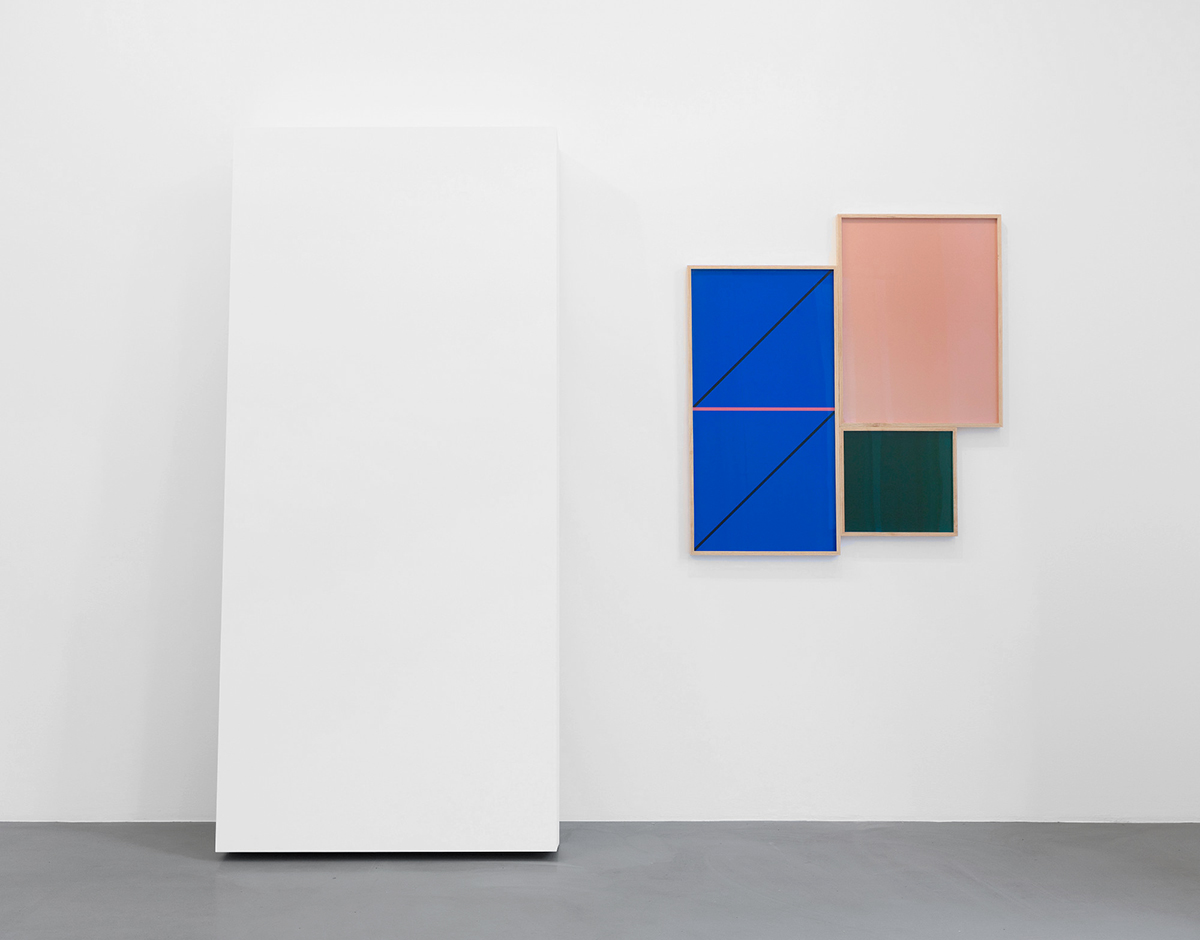 To be fair, the colored chromogenic prints pictured above — part of Leslie Hewitt's show Riffs on Real Time at Perrotin Paris, which ends today —  are meant more as counterpoints to black and white images of archival documents and photos that we haven't included here. We appreciate their composition, but you can read more about the show's actual intent here.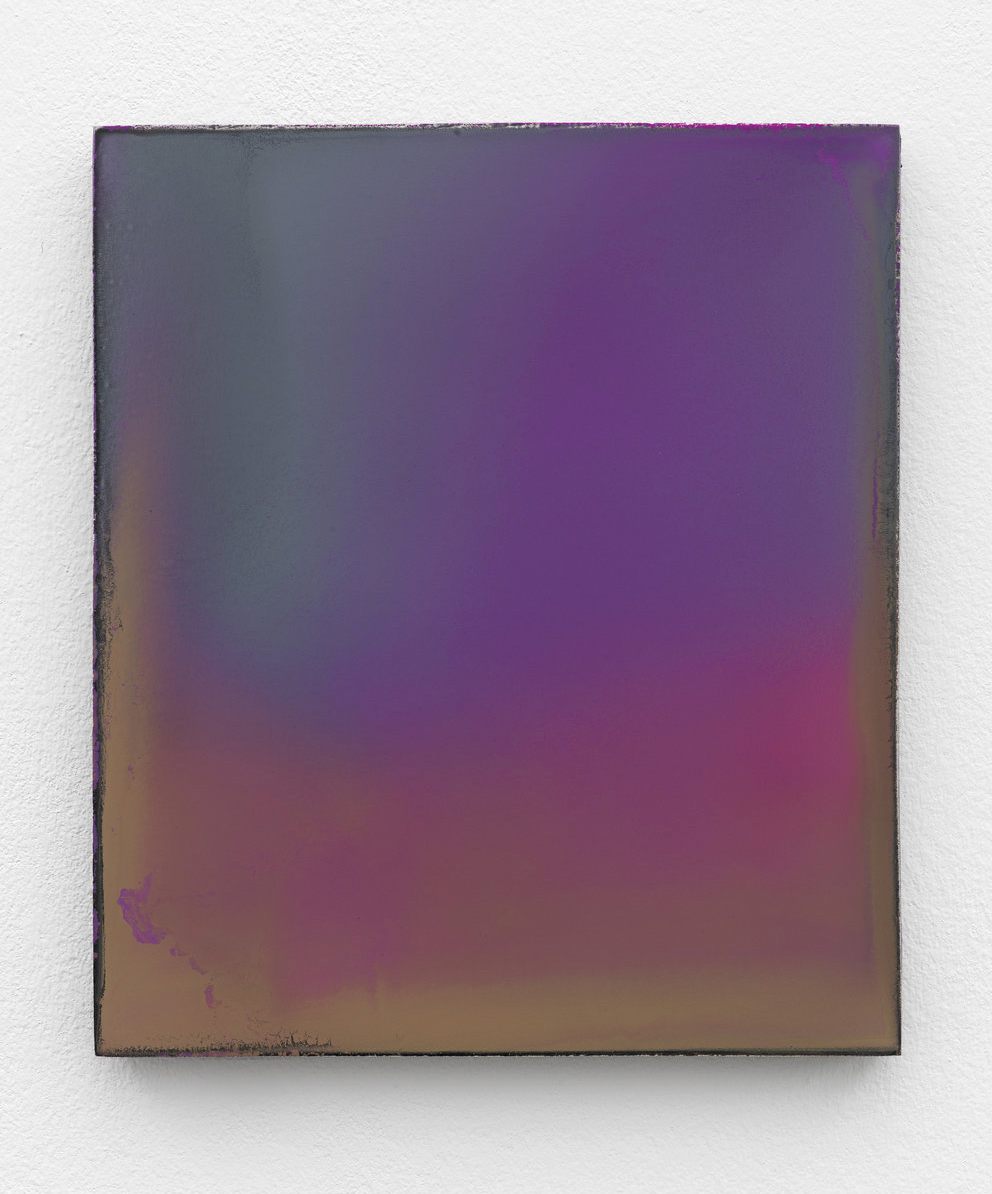 They almost look like iridescent metal in some photos, but Markus Amm's works — on view in a joint show with Nicole Wermers at London's Herald St. gallery starting this week — are paintings, oil on gesso. He makes them in an array of color gradients; see more here.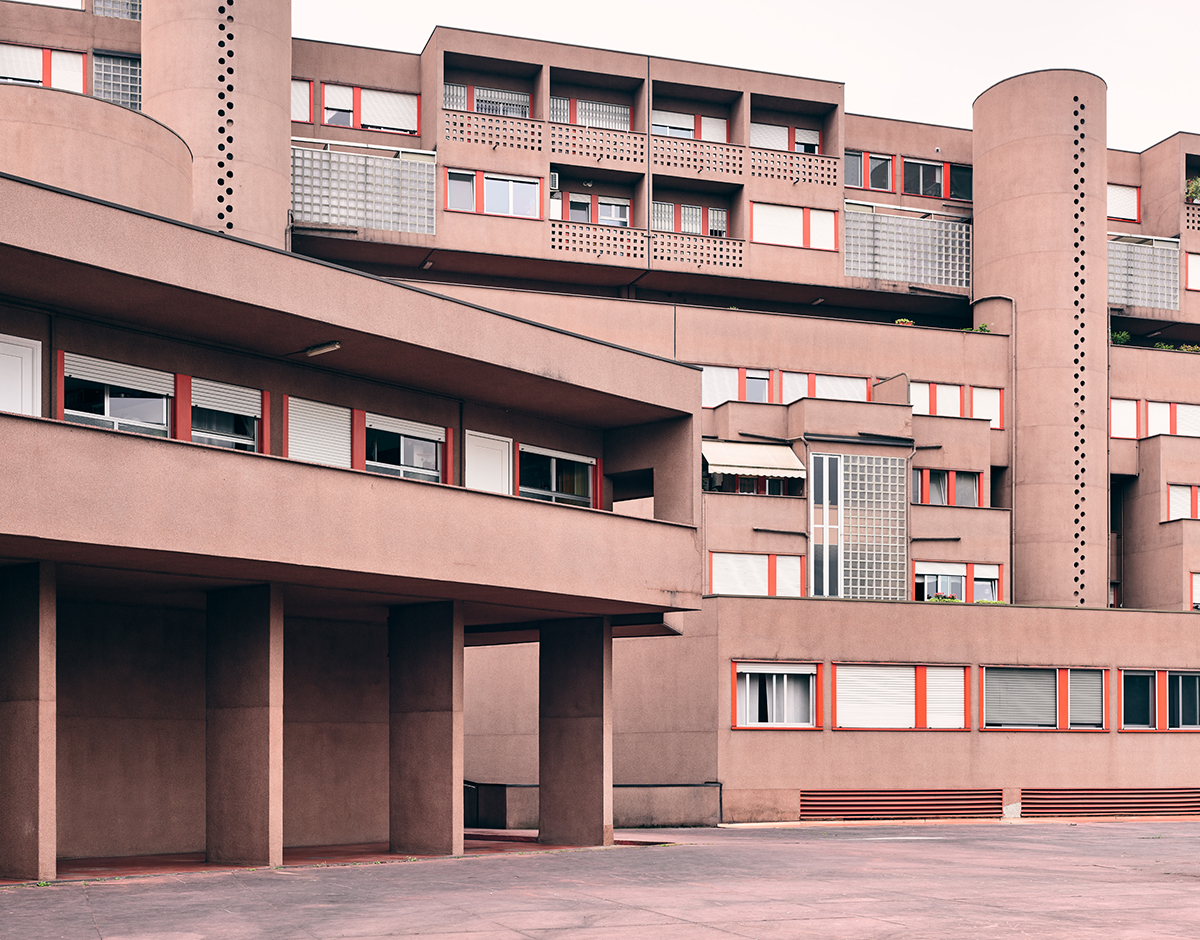 This Thursday, the Melbourne design and art gallery / store Modern Times is opening a show of images by architectural photographer Derek Swalwell, focused on his newest series Outdistance, which explores Brutalism and the way light interacts with buildings like Scarpa's Brion cemetery or Aldo Rossi's Gallaratese housing complex in Milan, pictured.