10.30.18
35 Designers We Loved at Dutch Design Week 2018
The theme for Dutch Design Week 2018 was "If not us, then who?" — which says a lot about the current state of affairs in the world but also about the progressive and responsible spirit that lies at the core of the Dutch design scene. There was a palpable energy in Eindhoven this year, as ceramics were being lifted from kiln shelves straight onto display plinths, and experimental prototypes, finished the night before the show, were maneuvered into position. Products often had a purpose beyond mere aesthetics, whether that meant engaging with environmental issues, reviving and supporting a cultural heritage and craft, or simply building longevity and adaptability into products. Among our favorites: longtime SU loves Raw Color; the fourth annual Transitions exhibition by Baars & Bloemhoff; vases by Erika Emerén; vessels by Lucas Maassen, and G18, the Design Academy Eindhoven graduate exhibition that this year was taken offsite to the vast Campina Milk Factory. The move helped accommodate a 20 percent increase in graduates showing this year, but the quality of work was by no means watered down. Here are some of our favorite finds from across the city.
Raw Color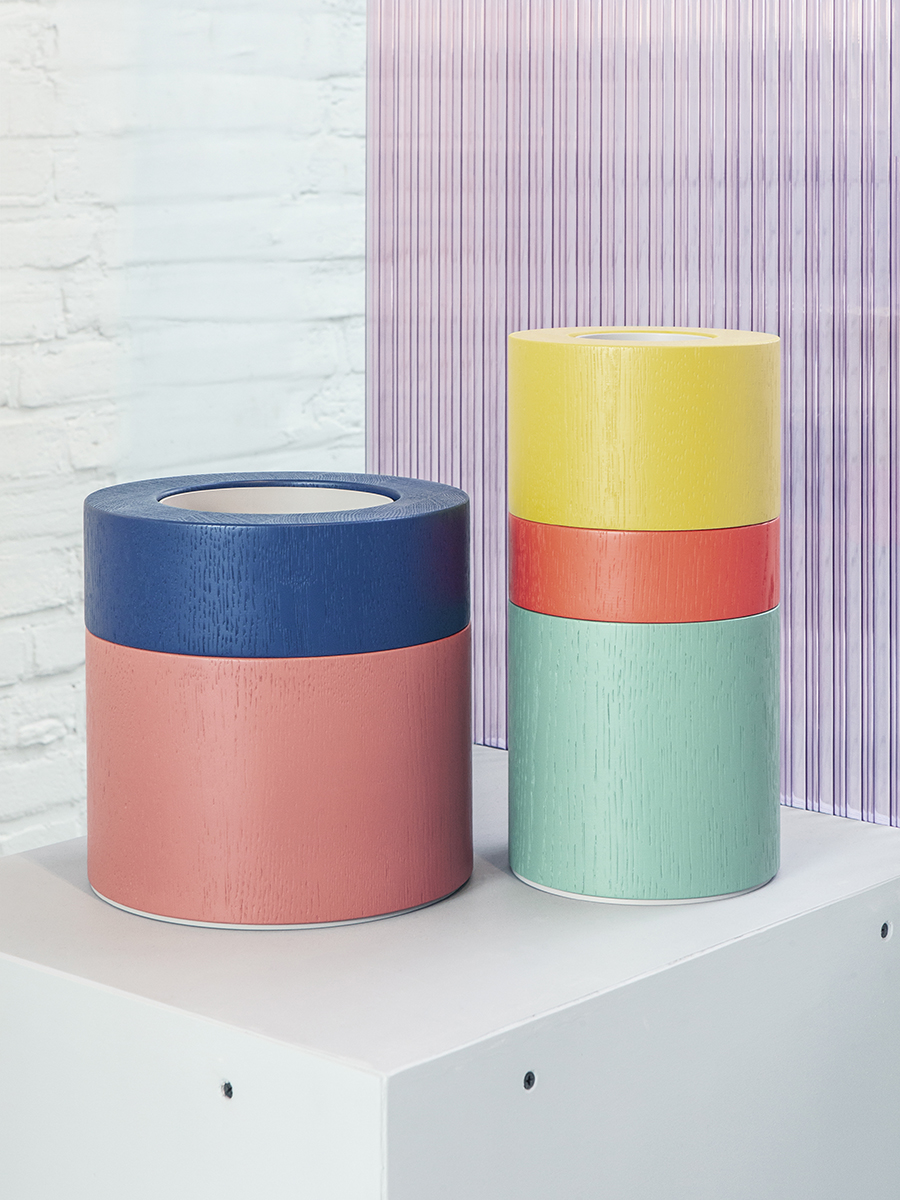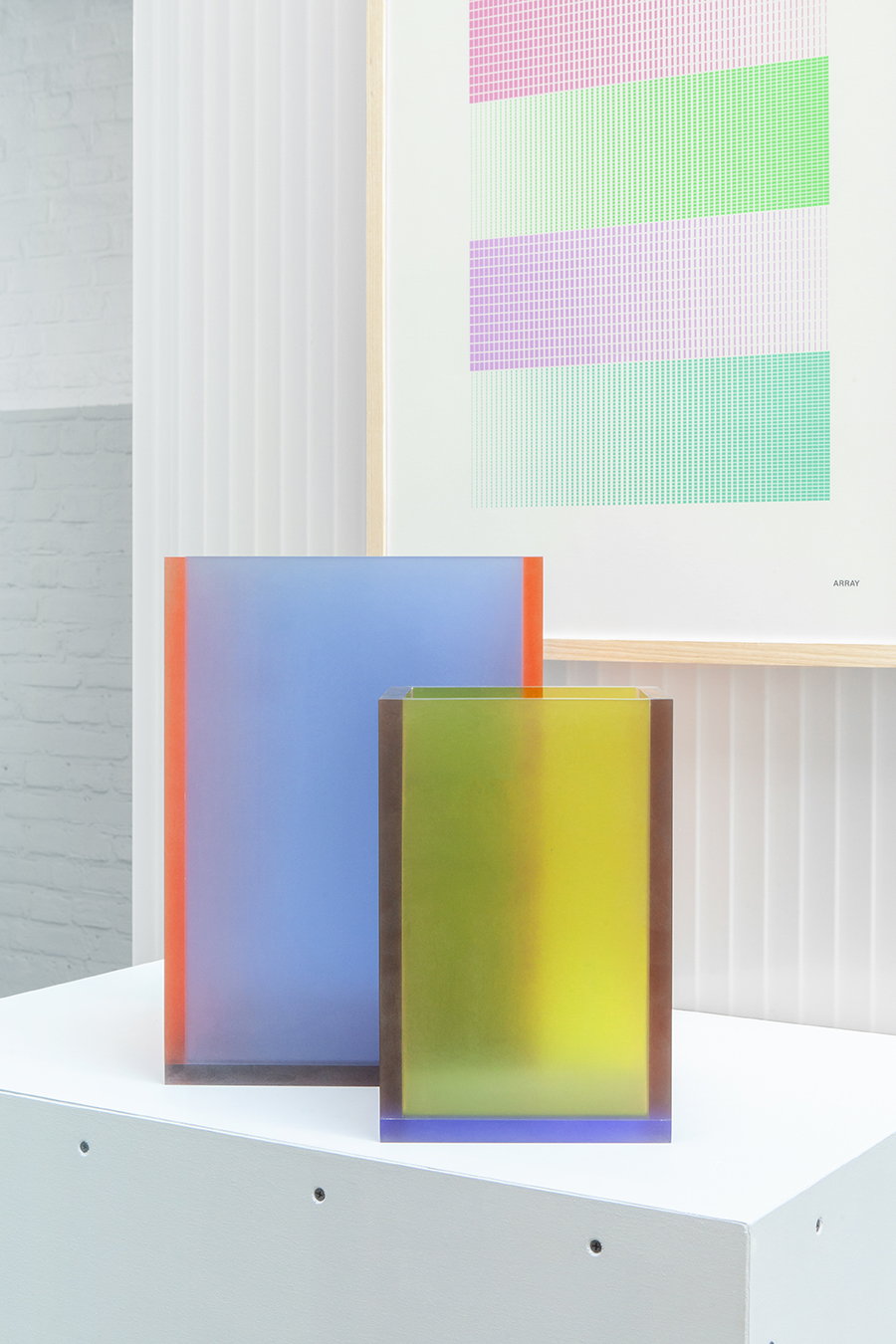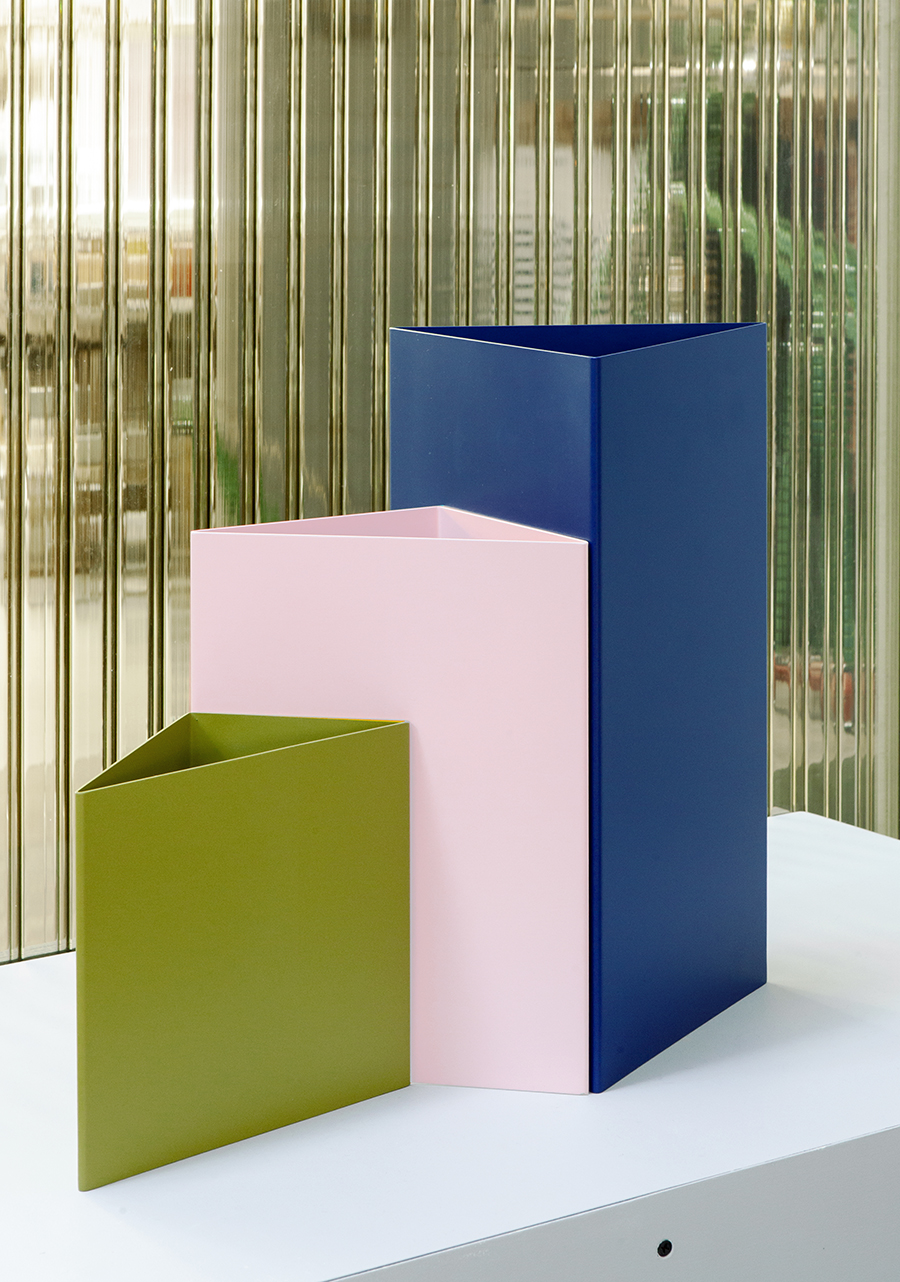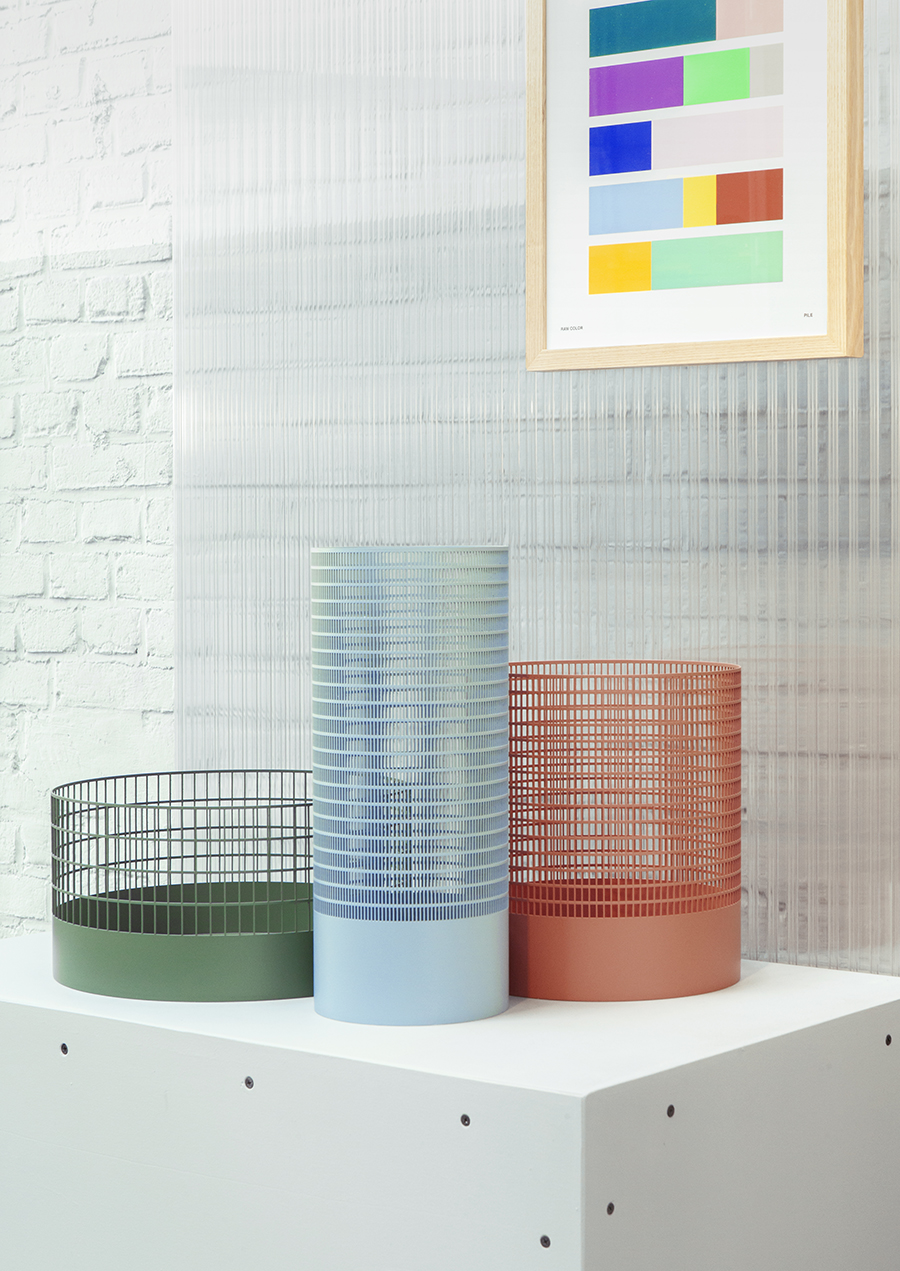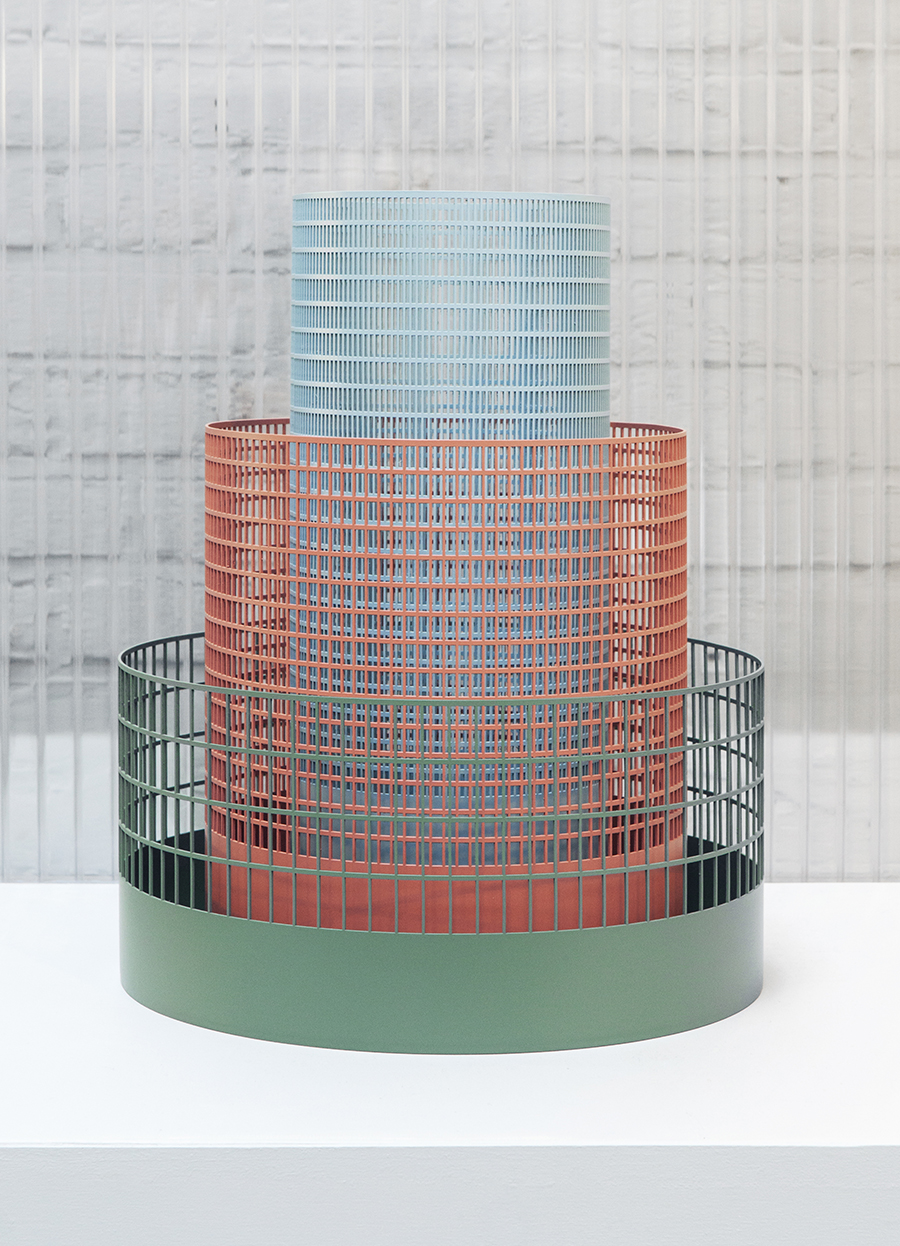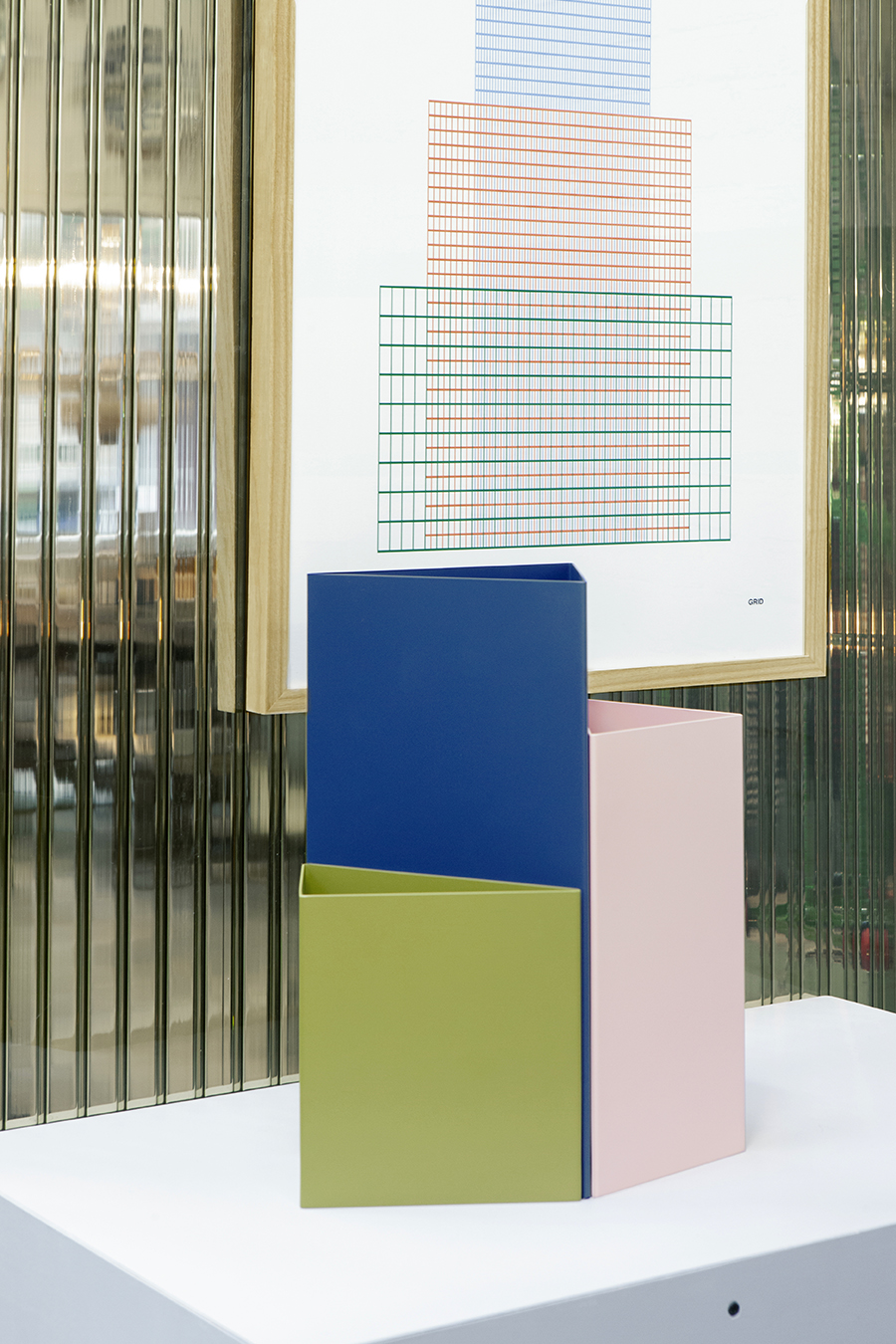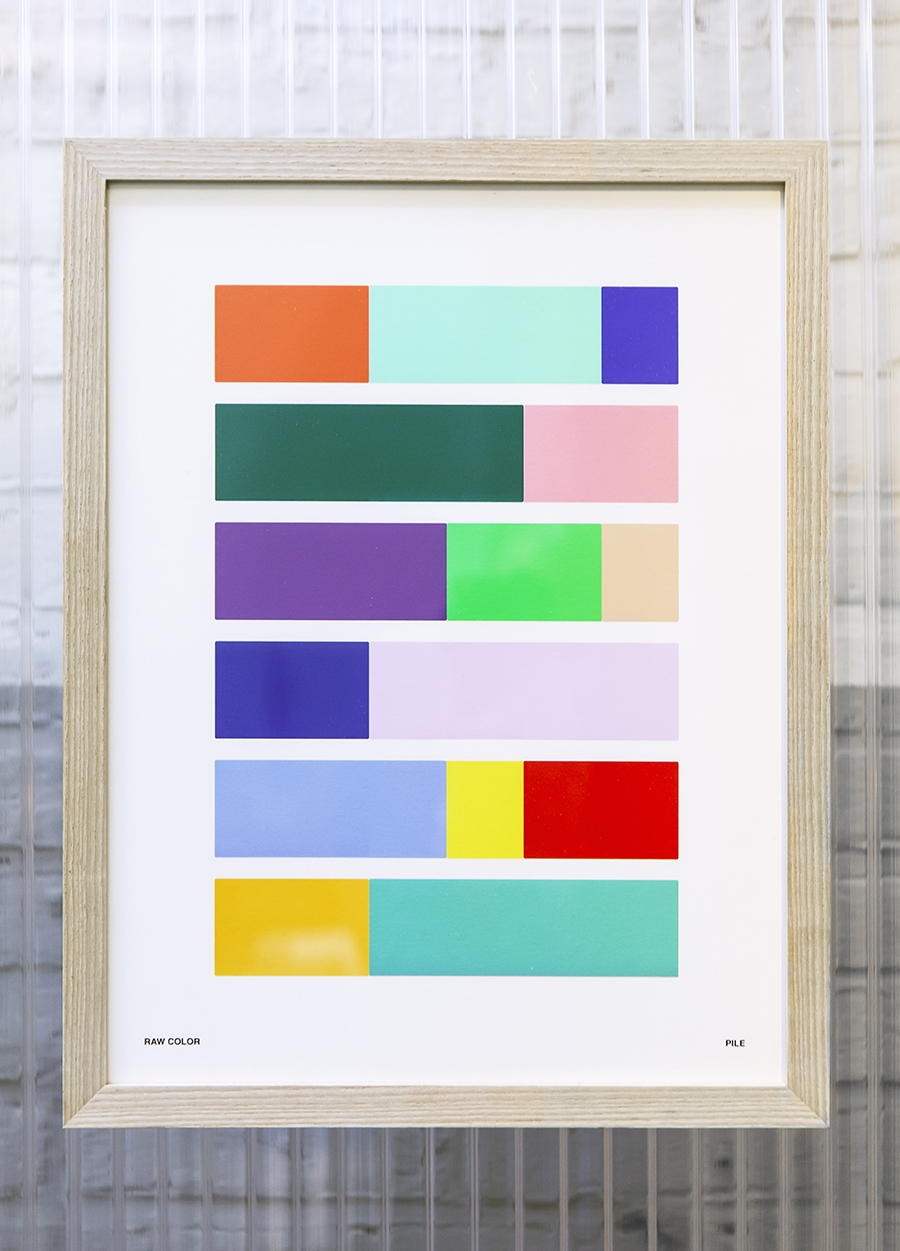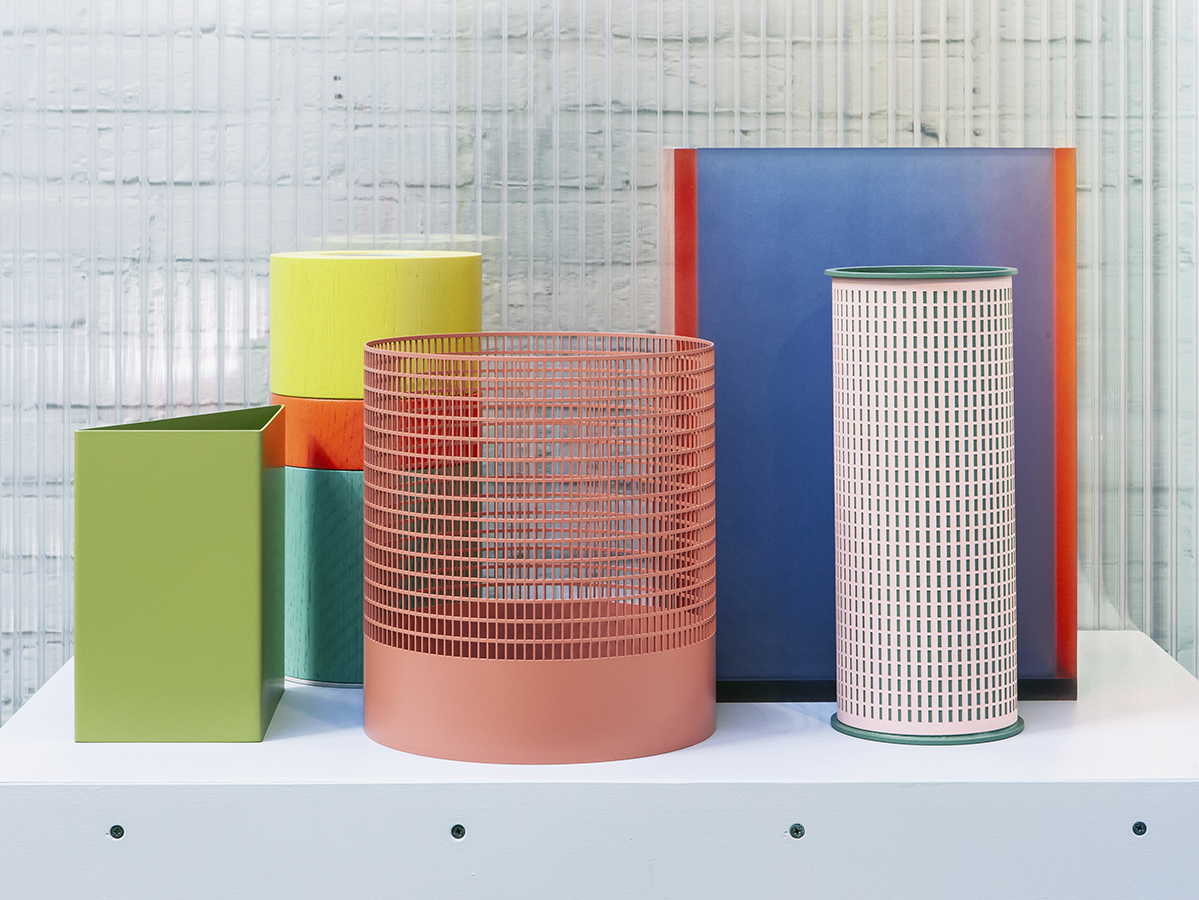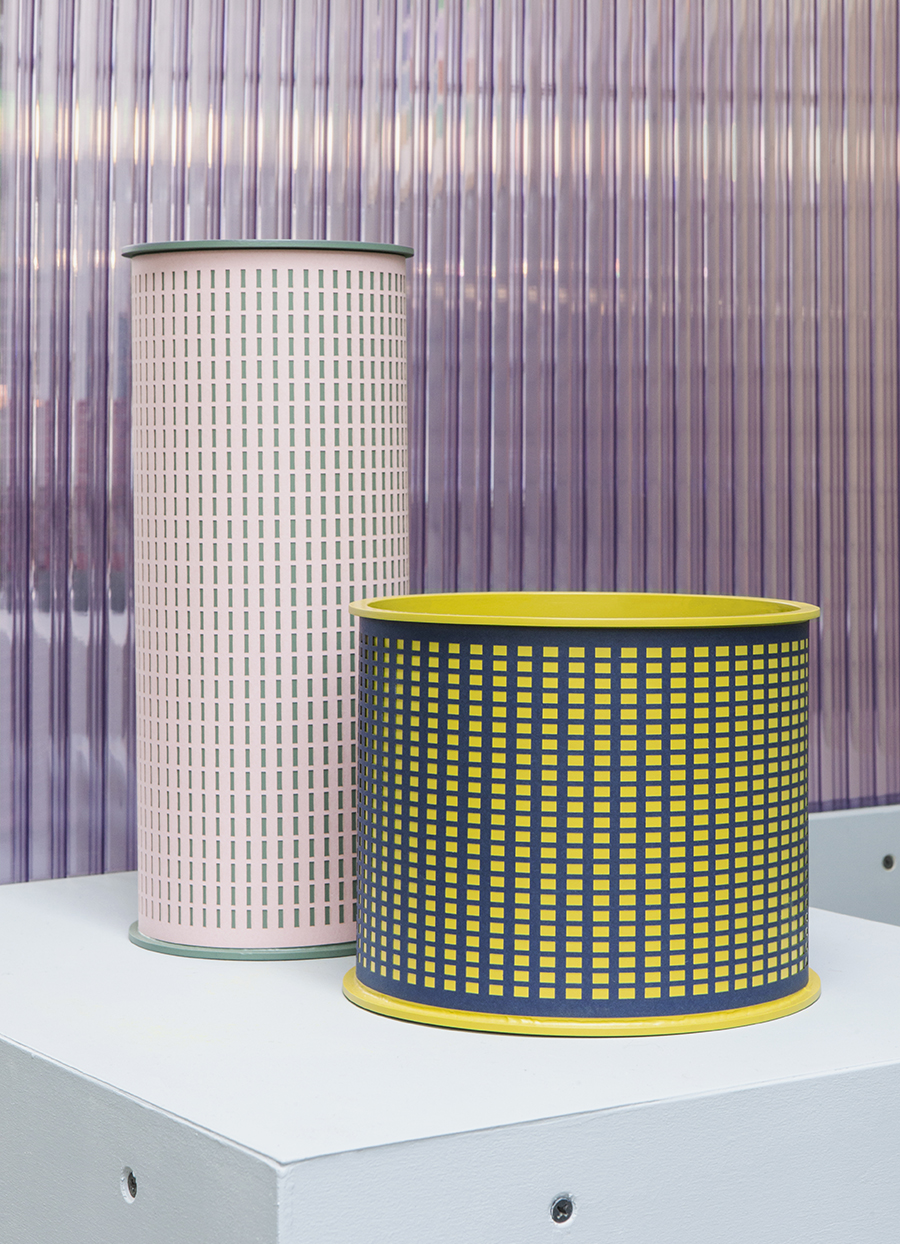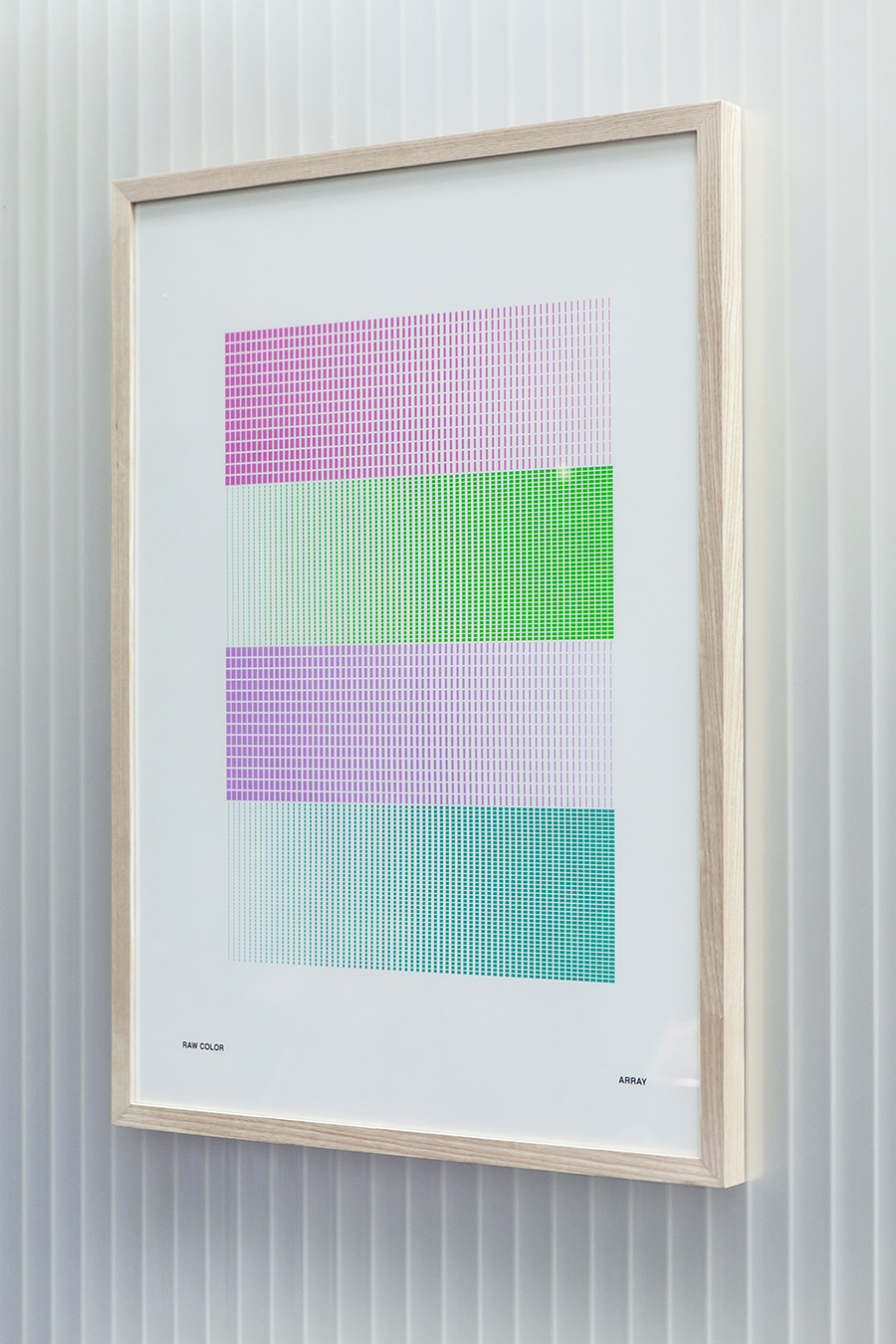 Dutch design duo Raw Color showed a series of tabletop objects alongside their 2D color studies in an aptly titled show "Props and Prints." Each print symbolizes an aspect of color such as density, proportion, shade, or opacity which each prop is a physical manifestation of that feature.
Lucas Maassen & Hossie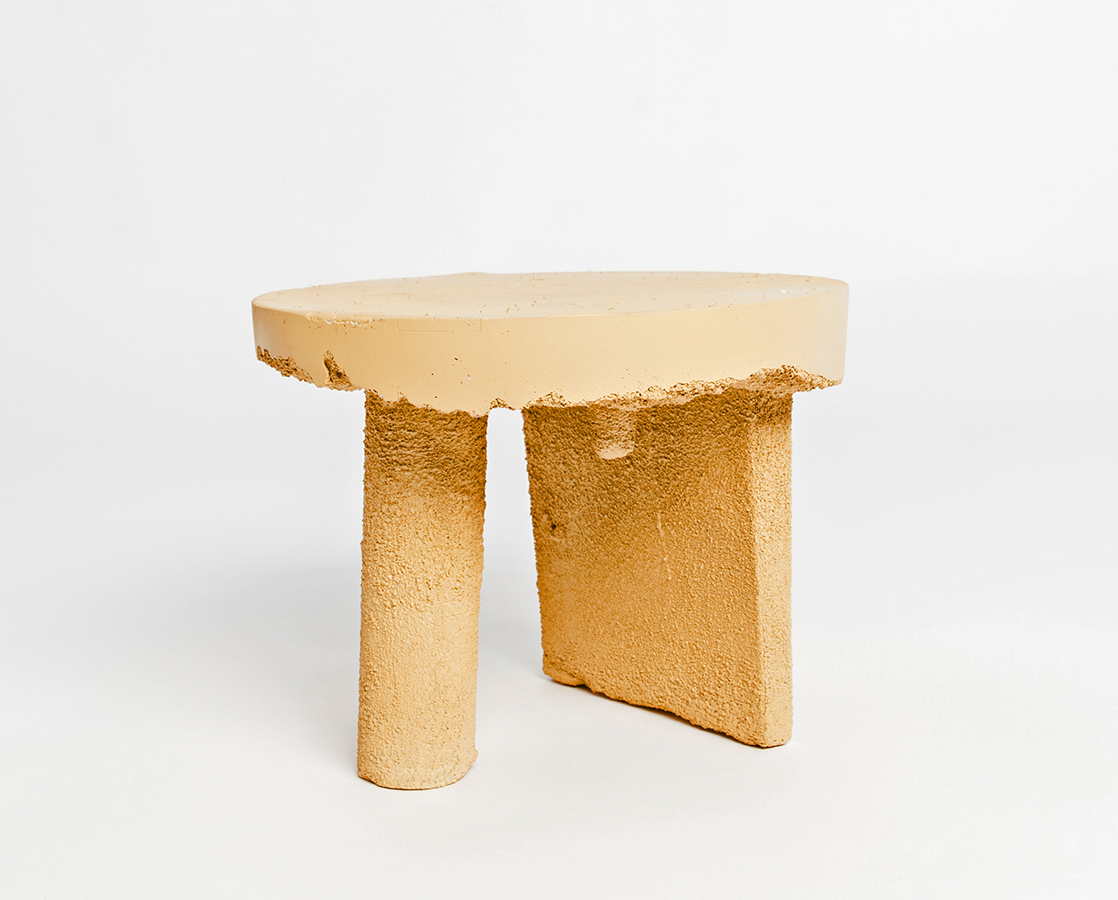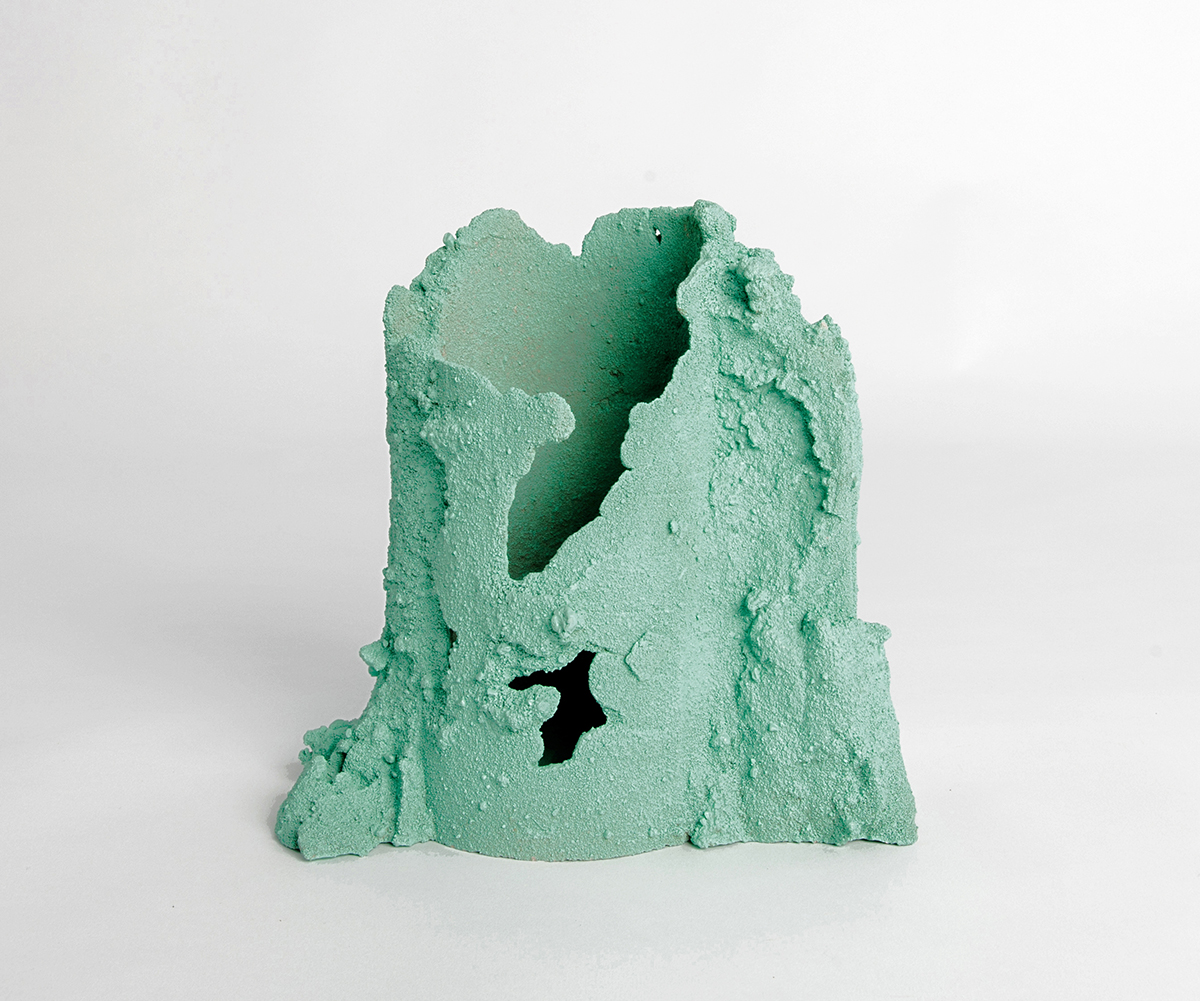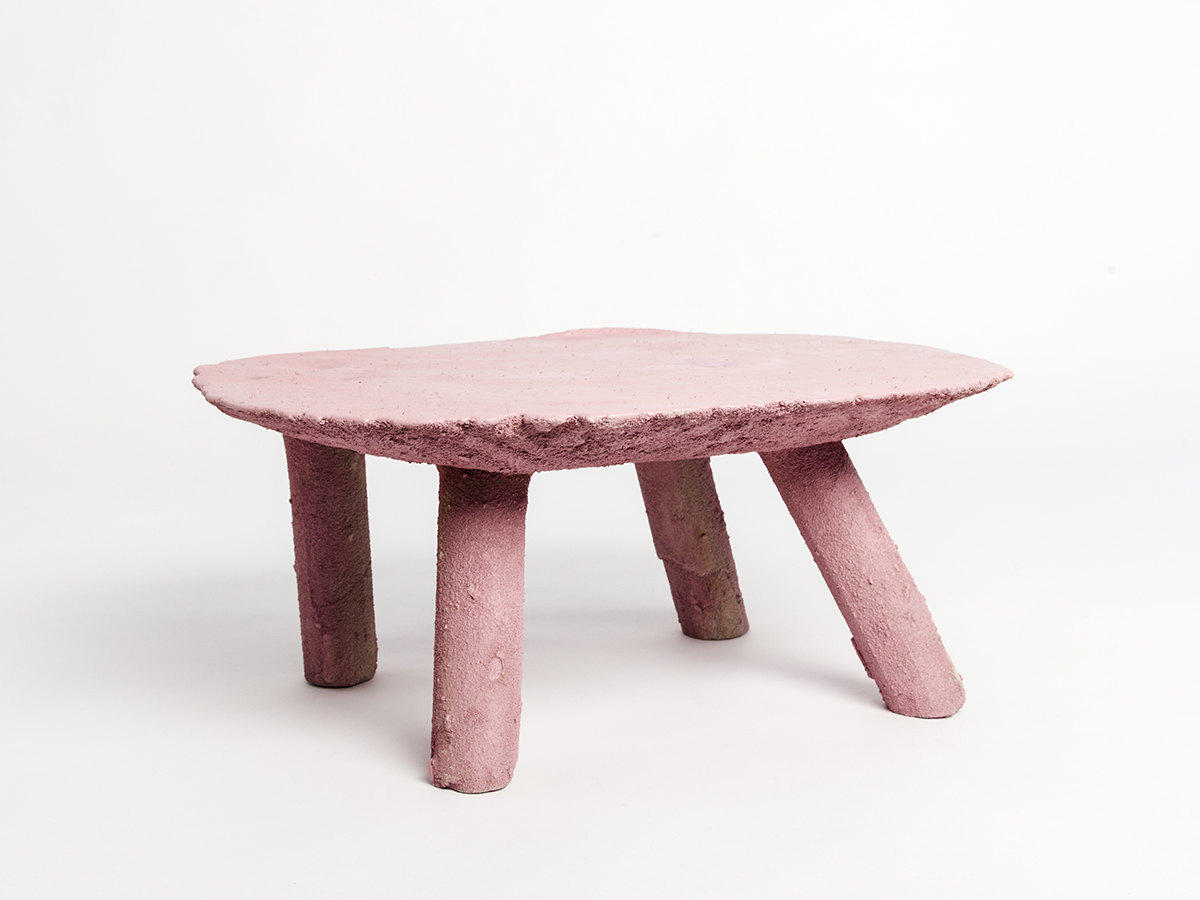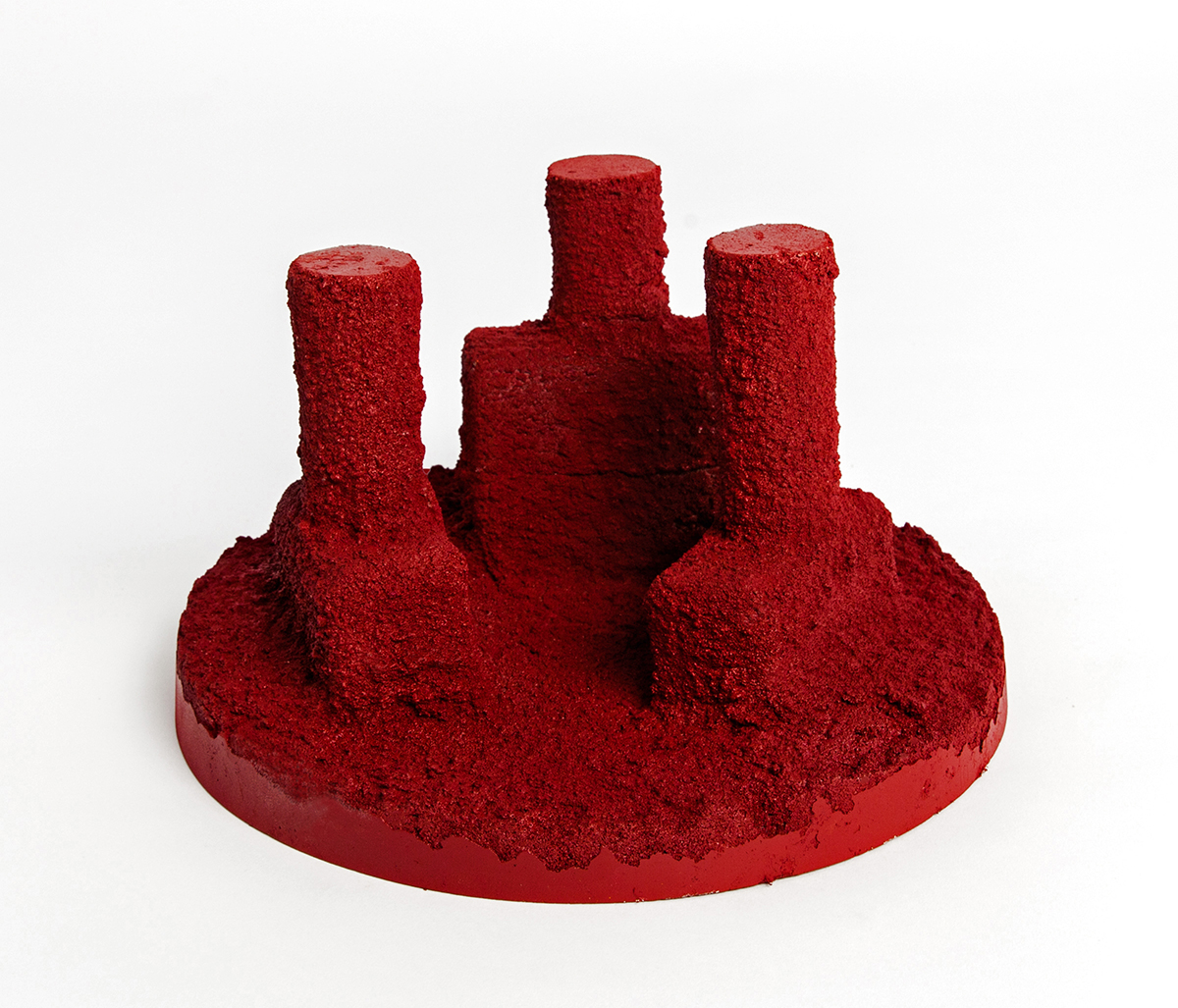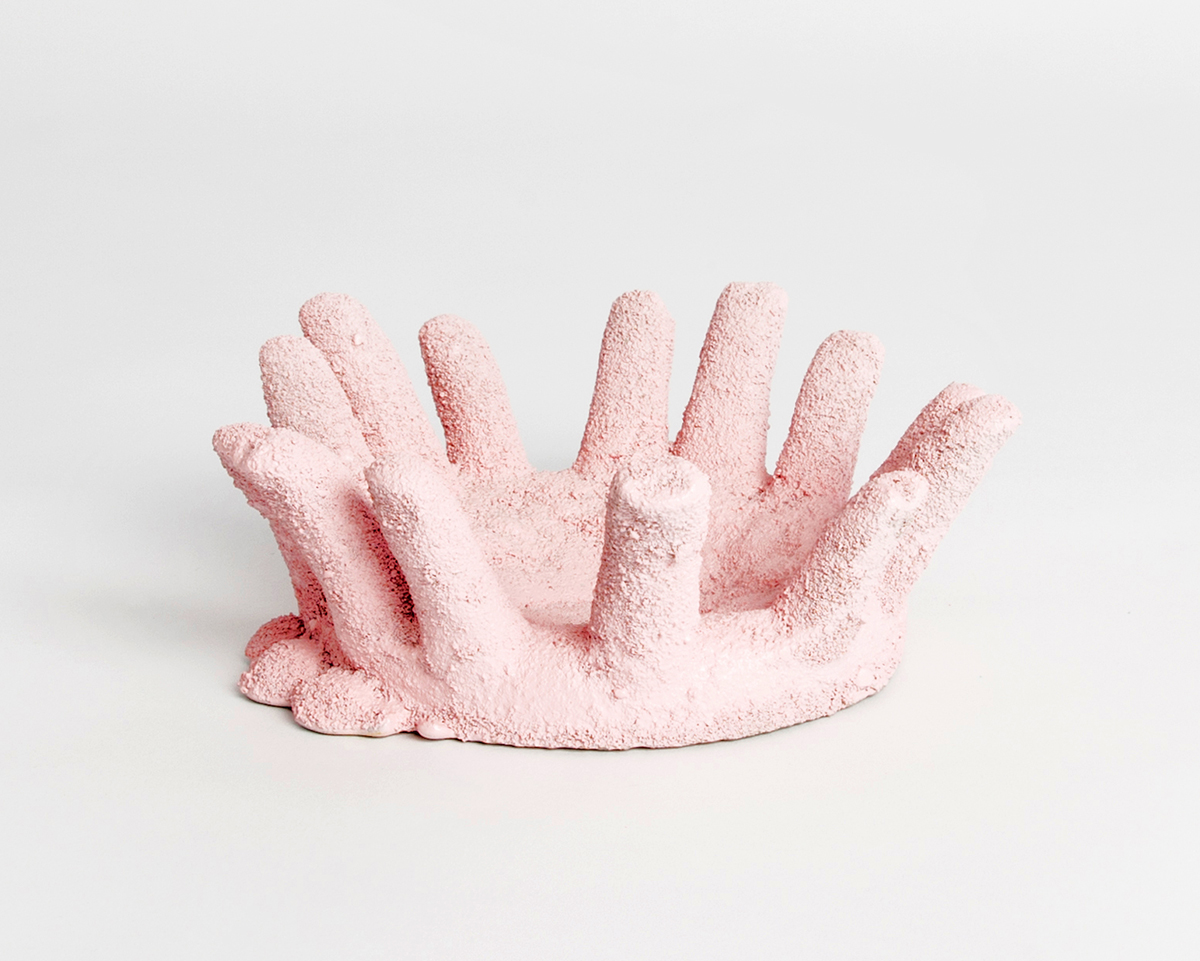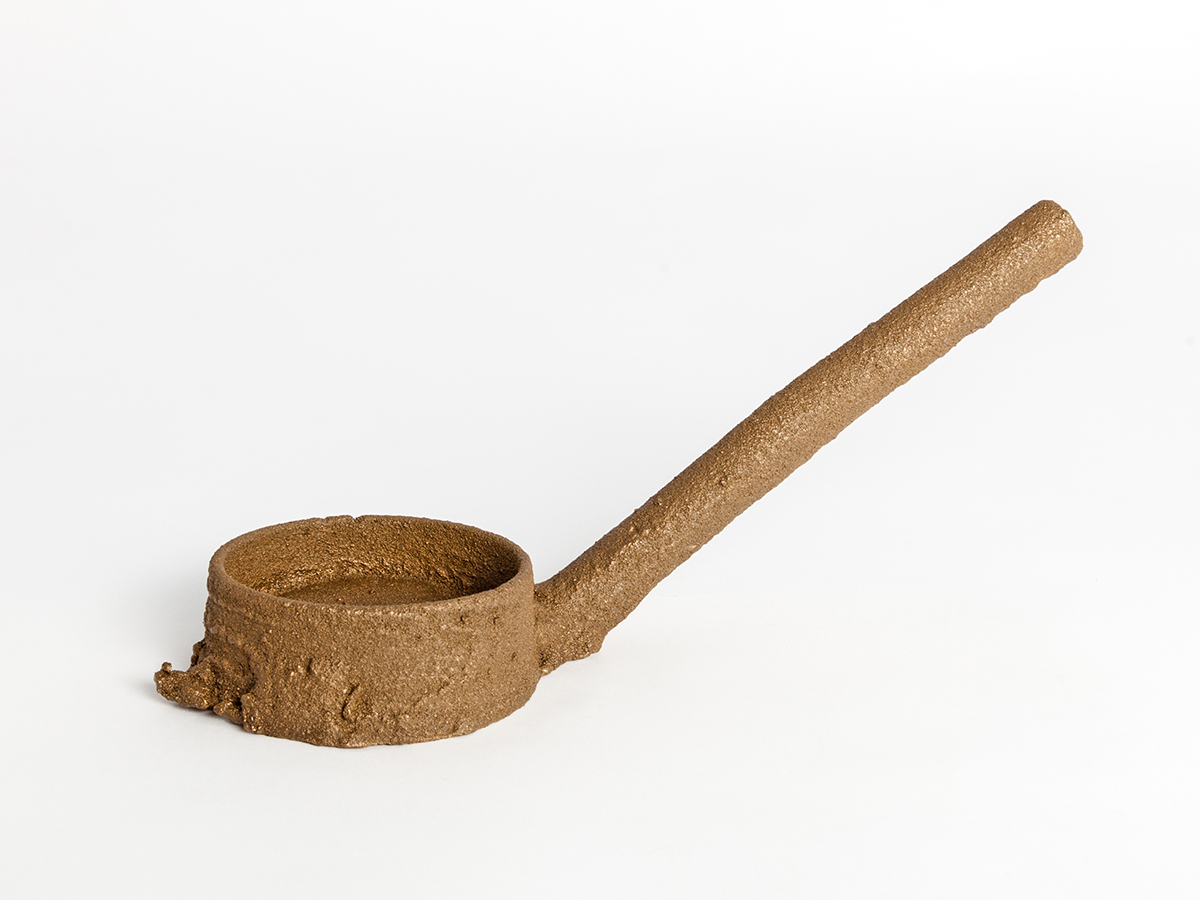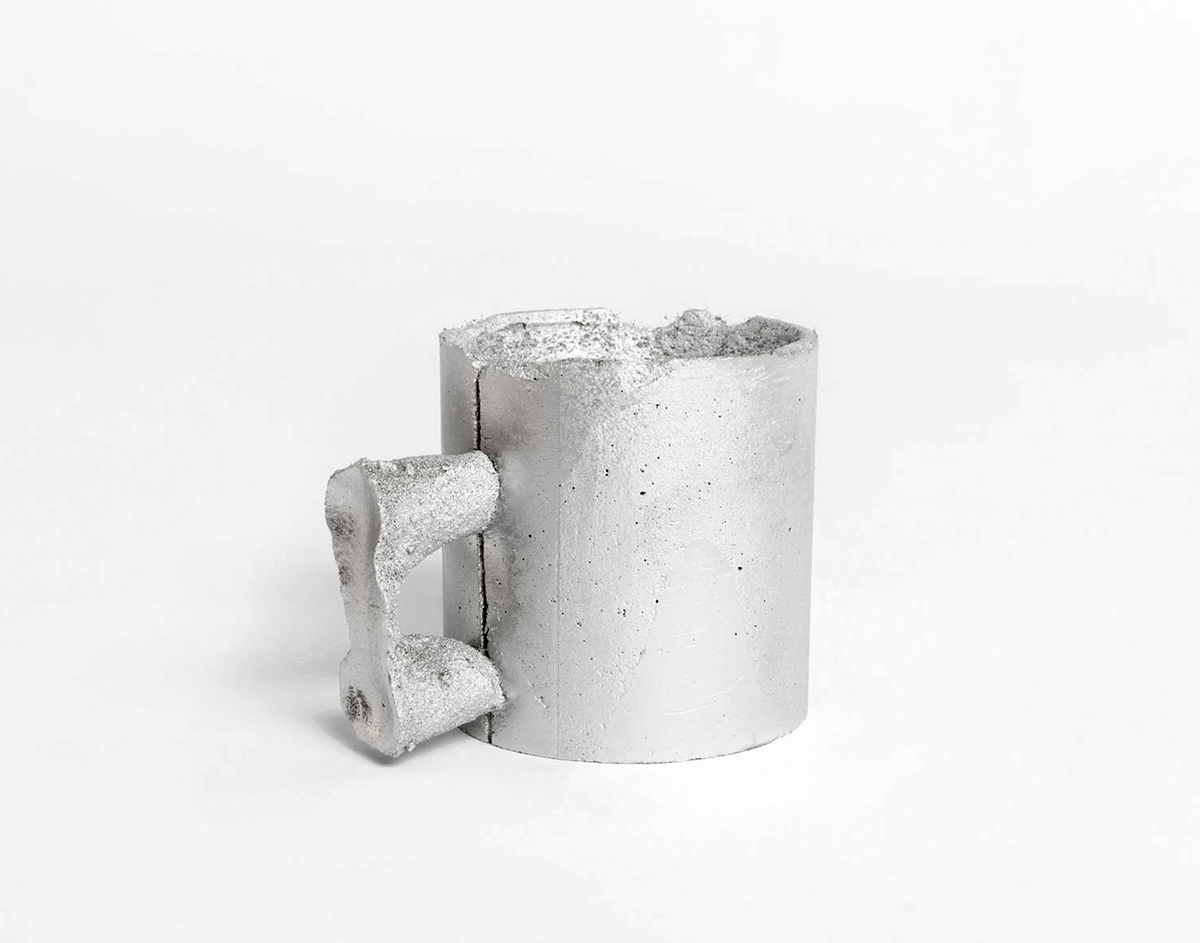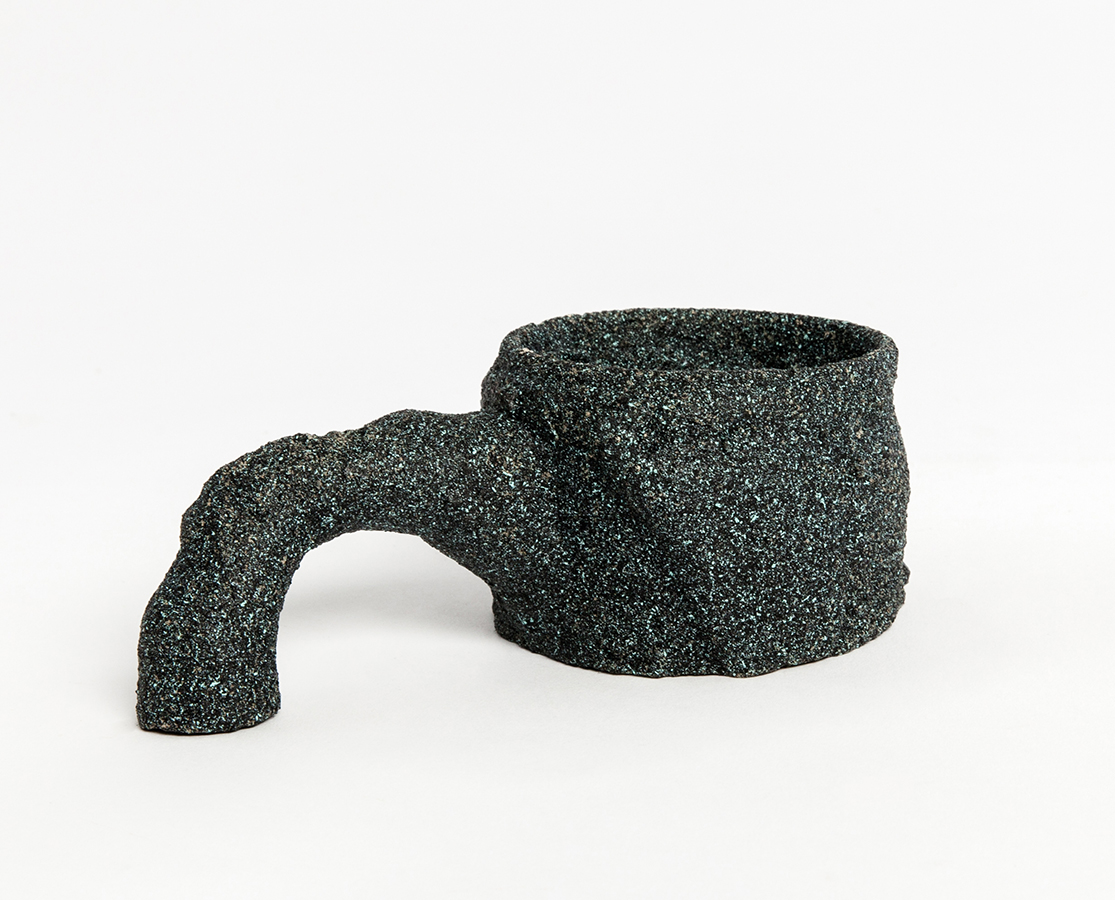 A series of amorphous sand-cast forms inspired by items in the Eindhoven Museum collection were made in a series of workshops around the city with Lucas Maassen and Hossie, in an ongoing collaboration they call De Vrijgieterij (the free foundry).
Wang & Söderström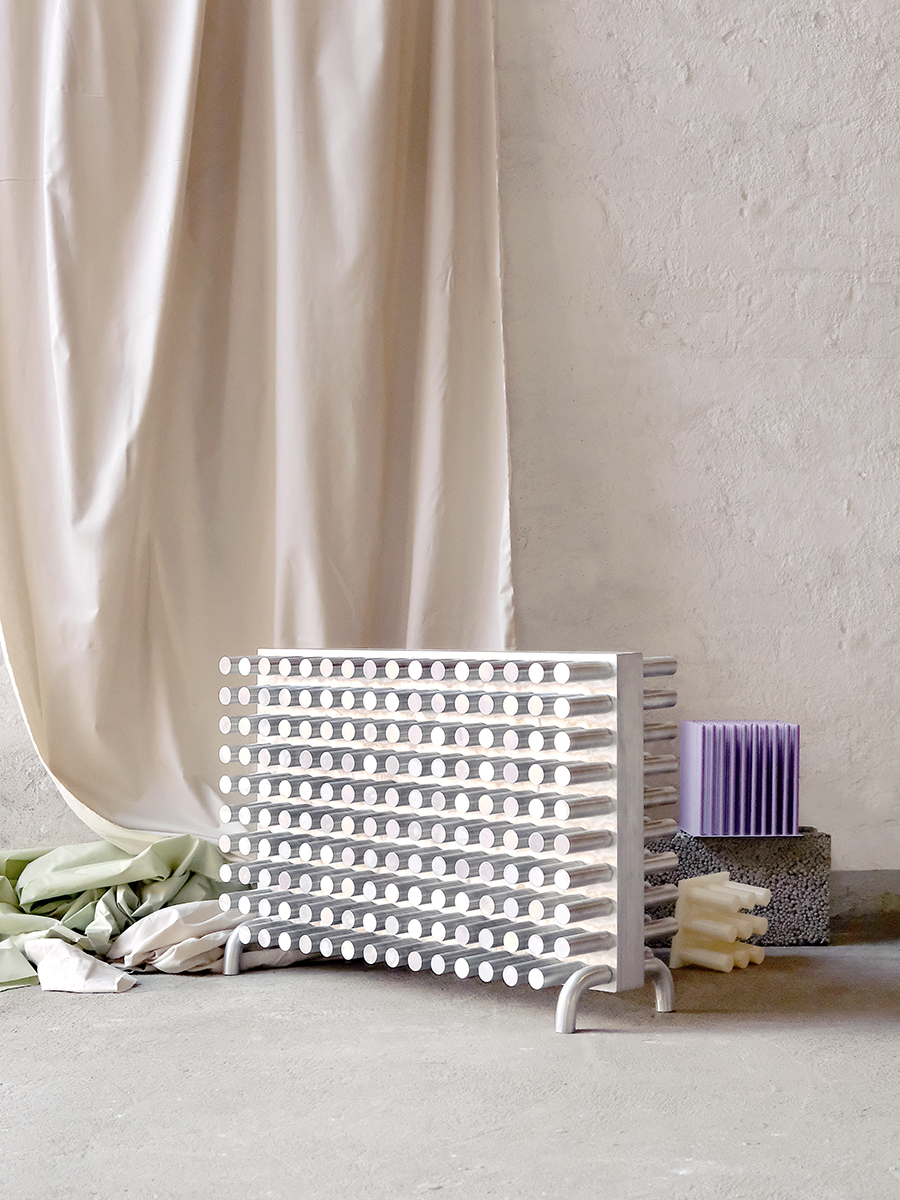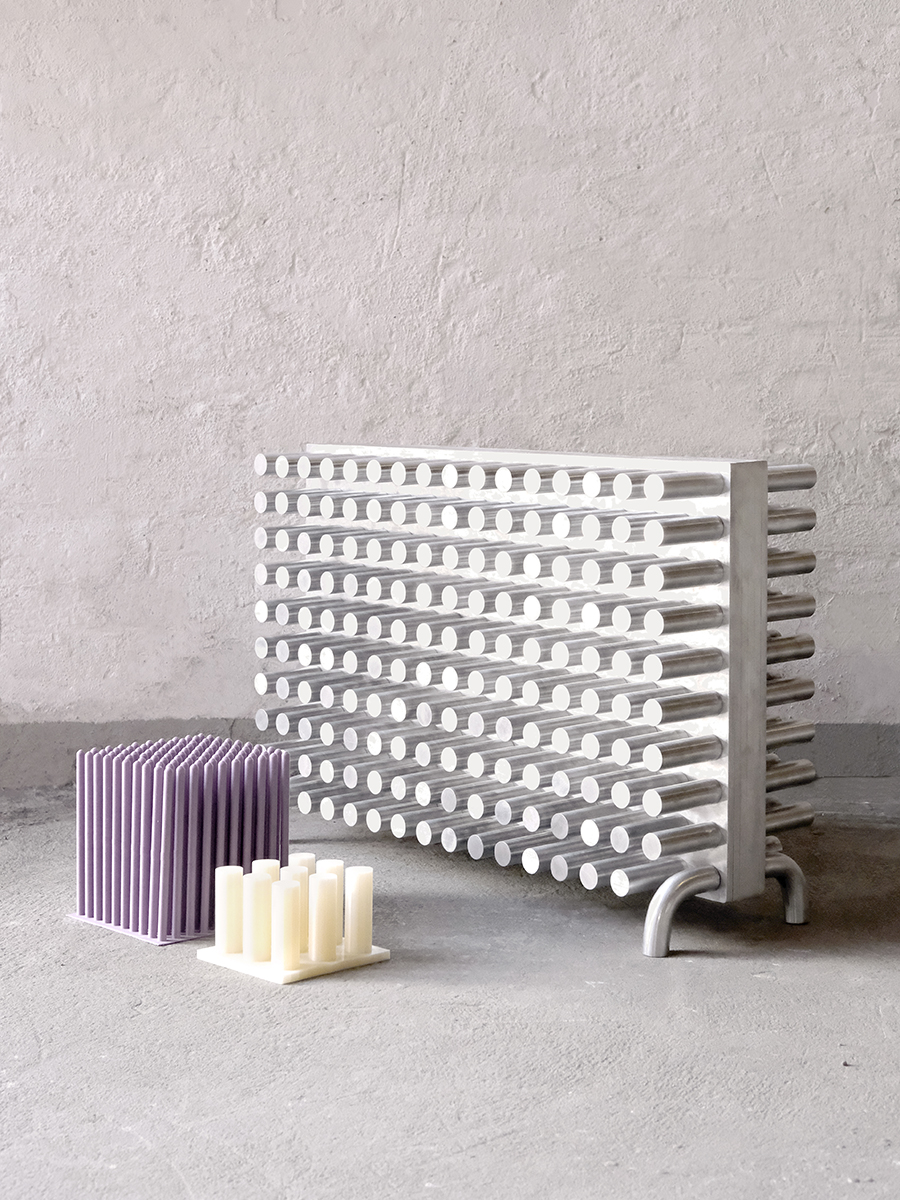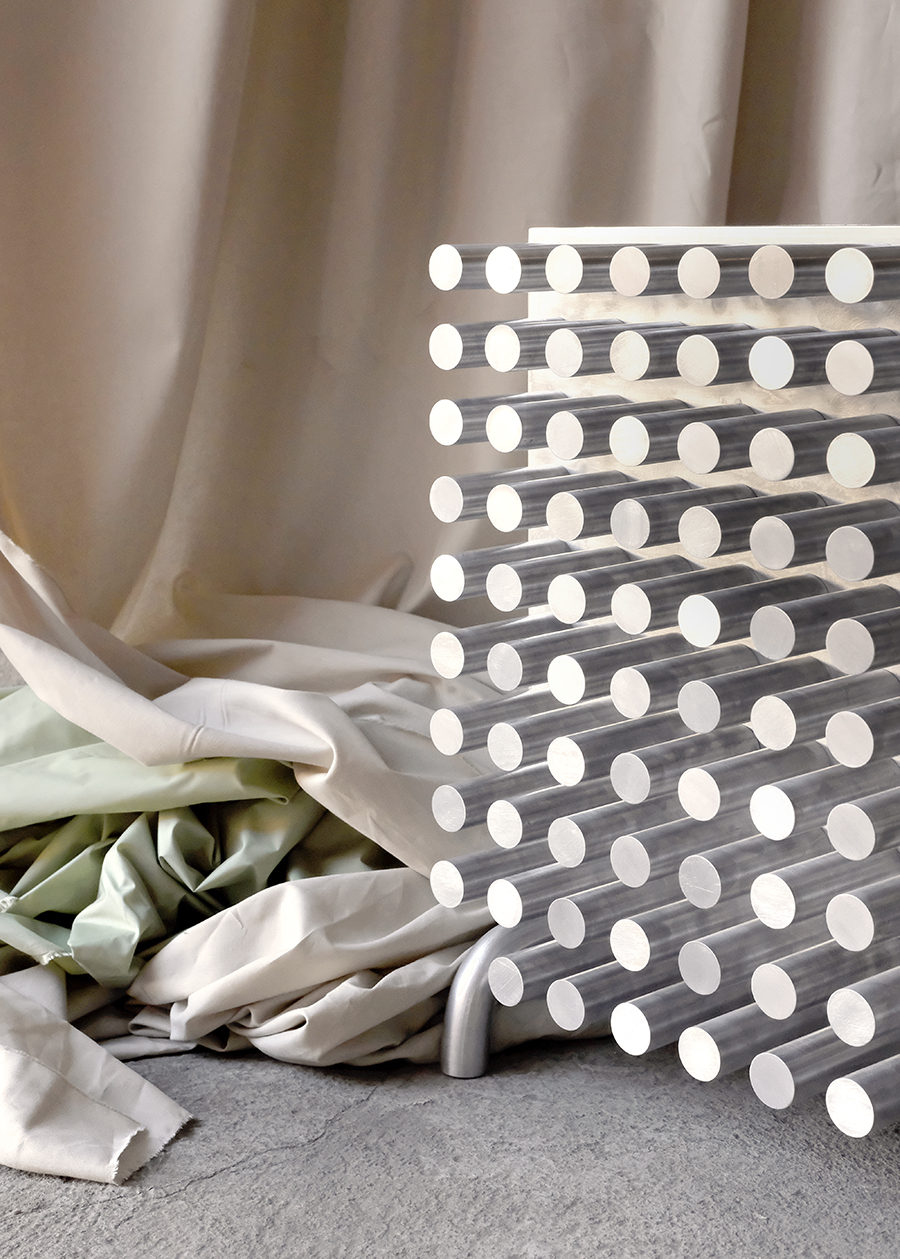 For the What Matter_s exhibition, curated by Nina Warnolf, design duo Wang & Söderström were paired with material scientists Prof. Magnus Borgström and Dr Vilgailė Dagytė to investigate nanowire. The nanoscale component is used to control energy transfer in technologies like solar cells and electronic devices, and when scaled up, the structure not only looks exquisite, but it can also be used to efficiently regulate heat in a room.
Erika Emerén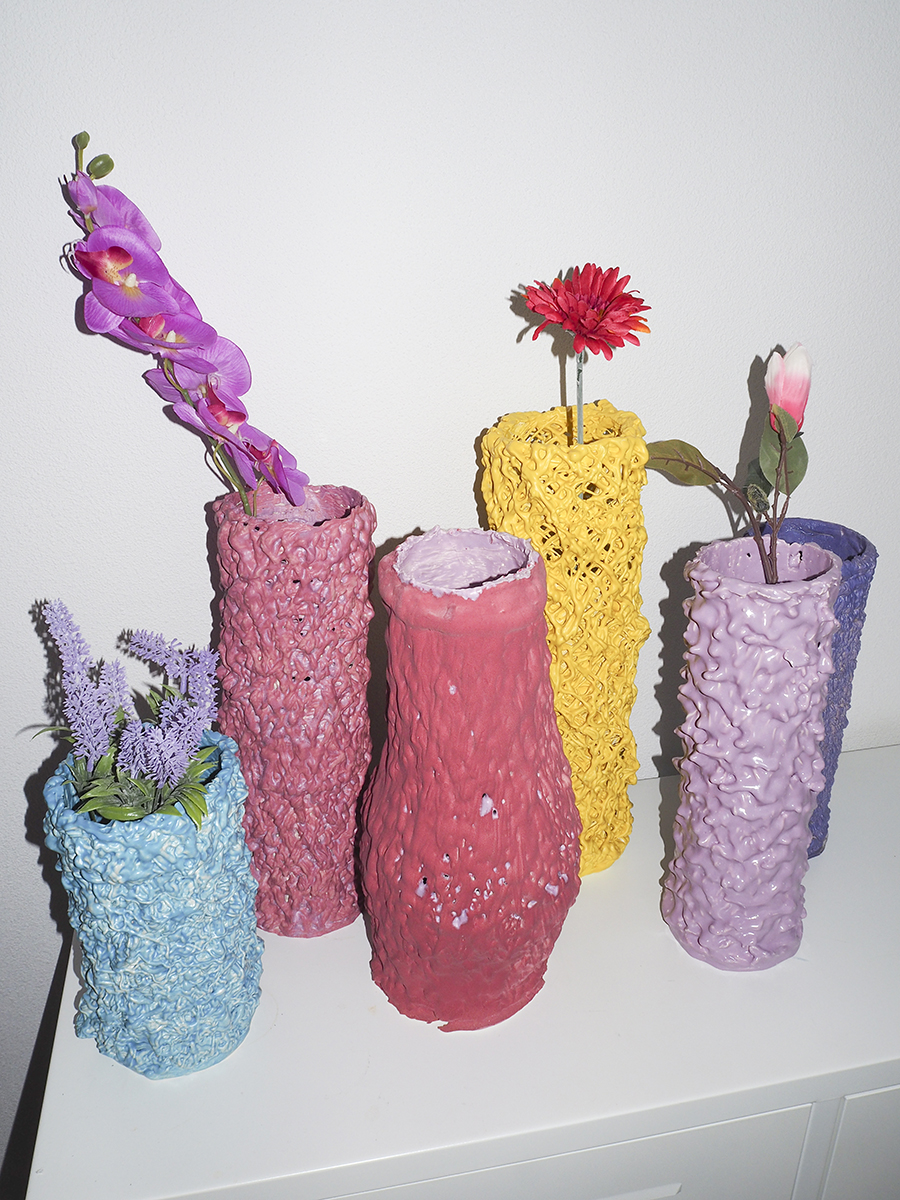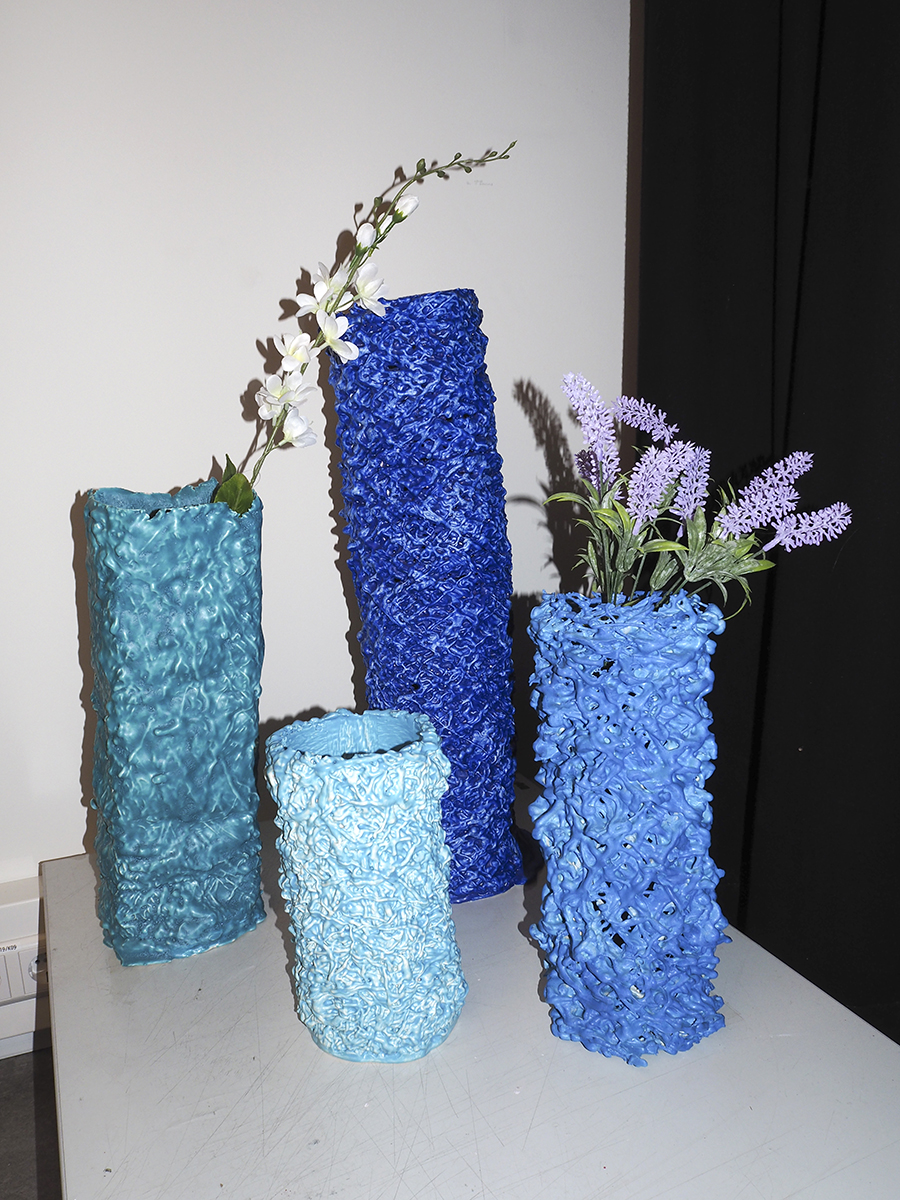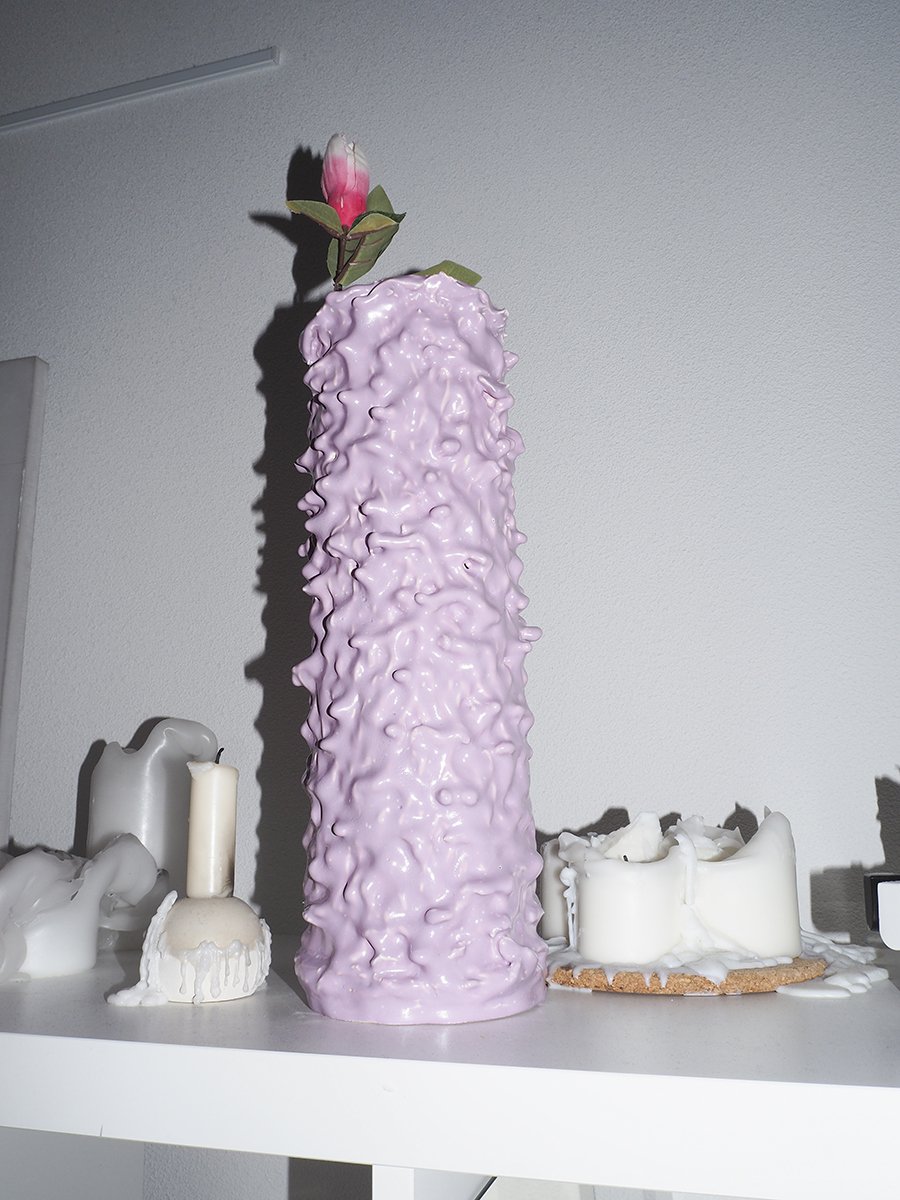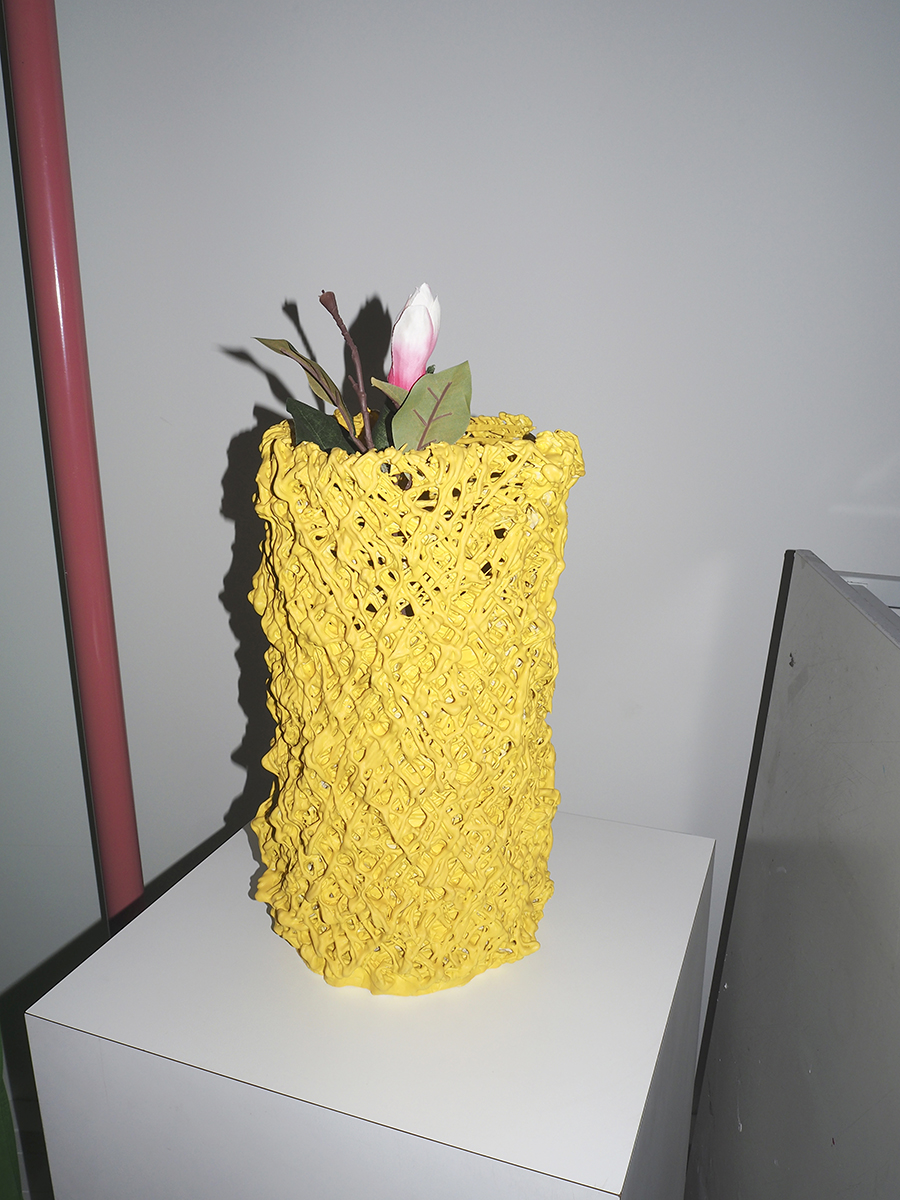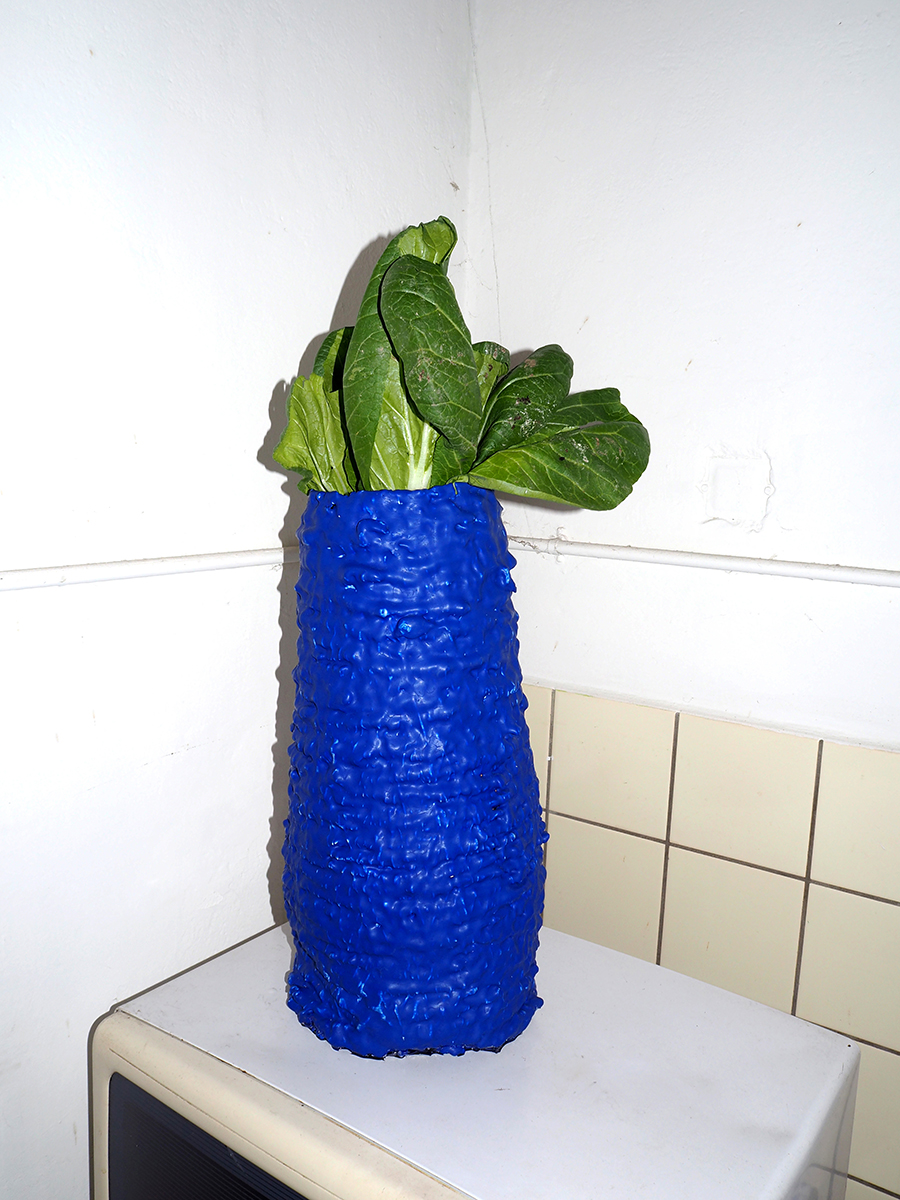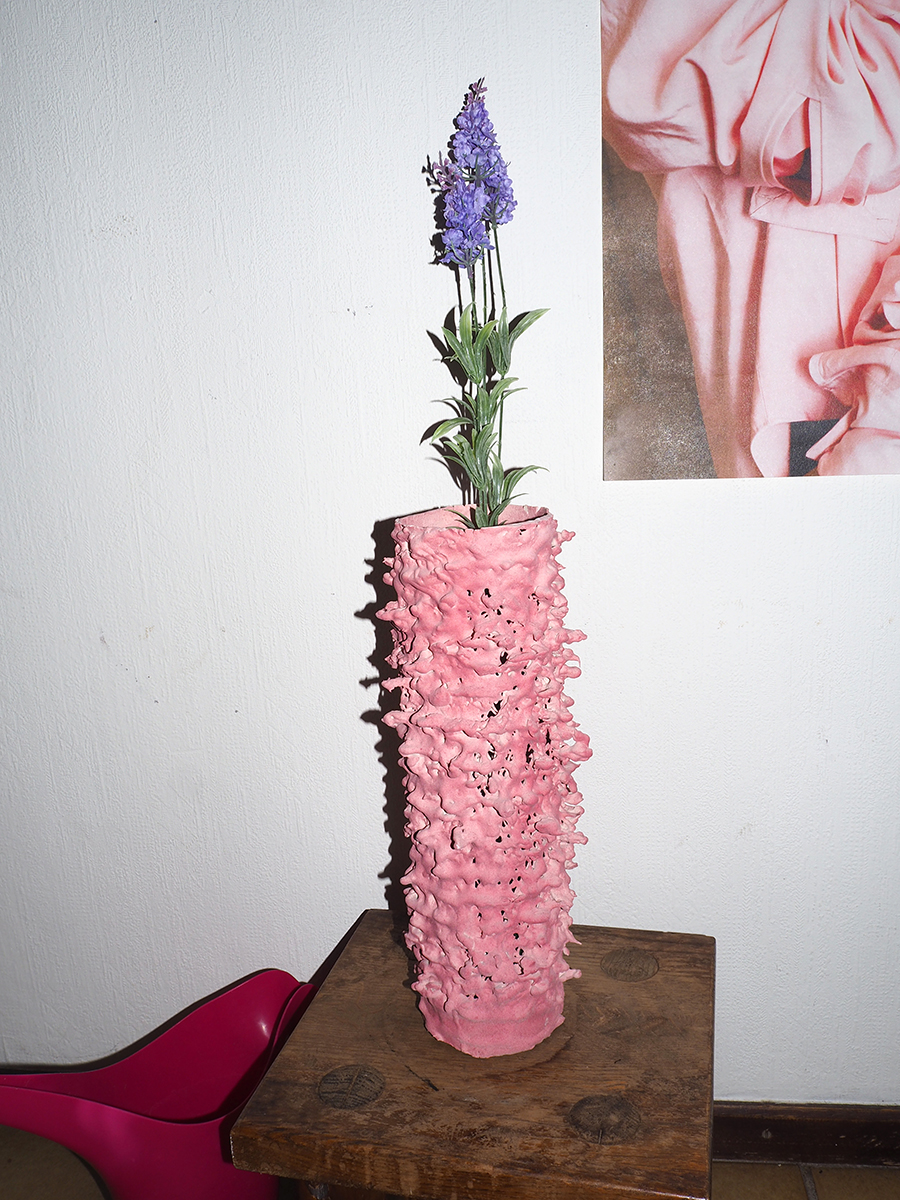 When we featured Erika Emerén a few years ago, she was experimenting with pigmenting concrete to make furniture. Having now completed her masters at Design Academy Eindhoven, we can see the evolution of her unconventional approach to making in her Ornament Now collection. The series of vases are made by applying a technique typically used for decorating Swedish Spettekaka cakes. Cake mixture is replaced with clay slip and piped onto revolving tubes for a new take on traditional Swedish design.
Transitions by Baars & Bloemhoff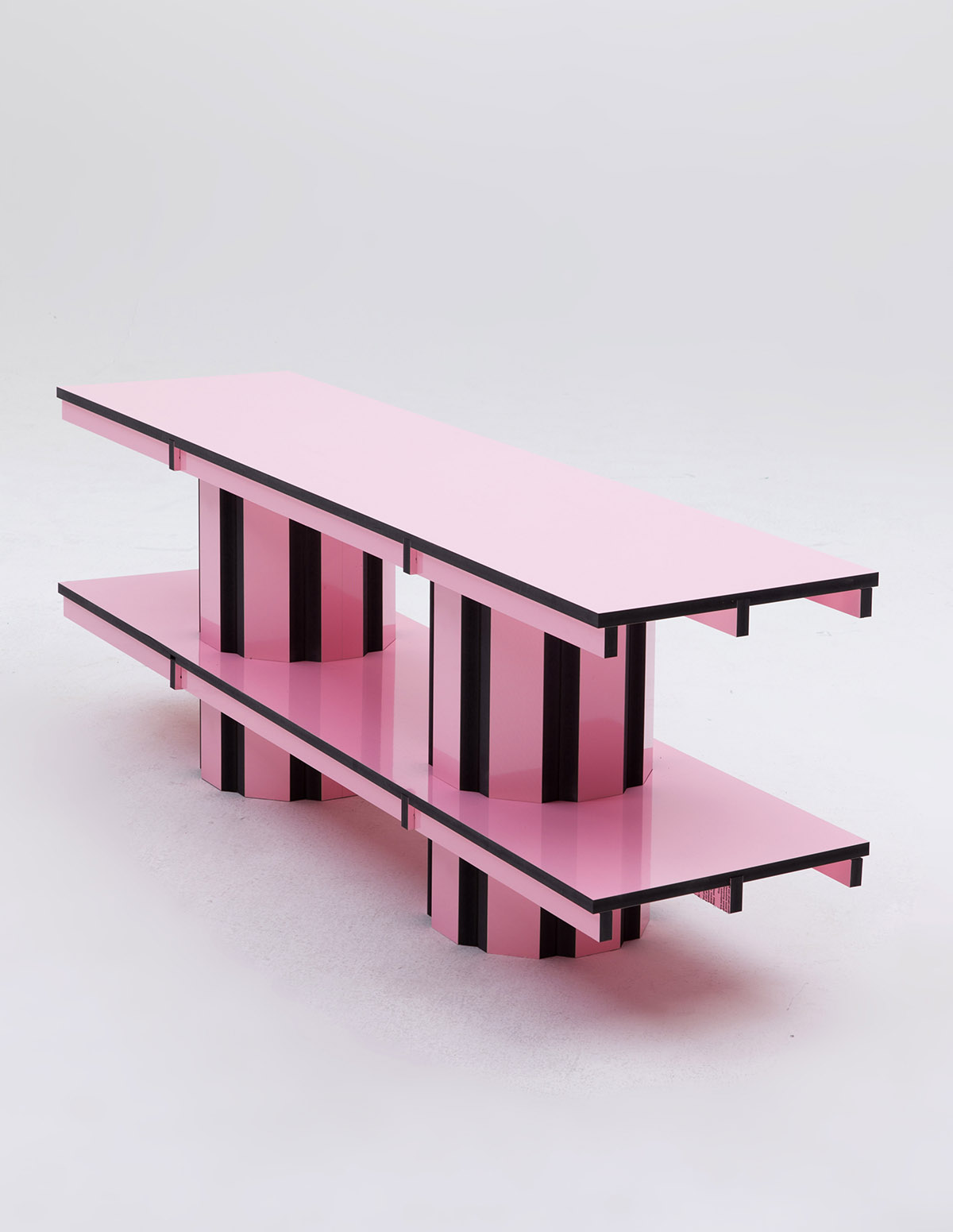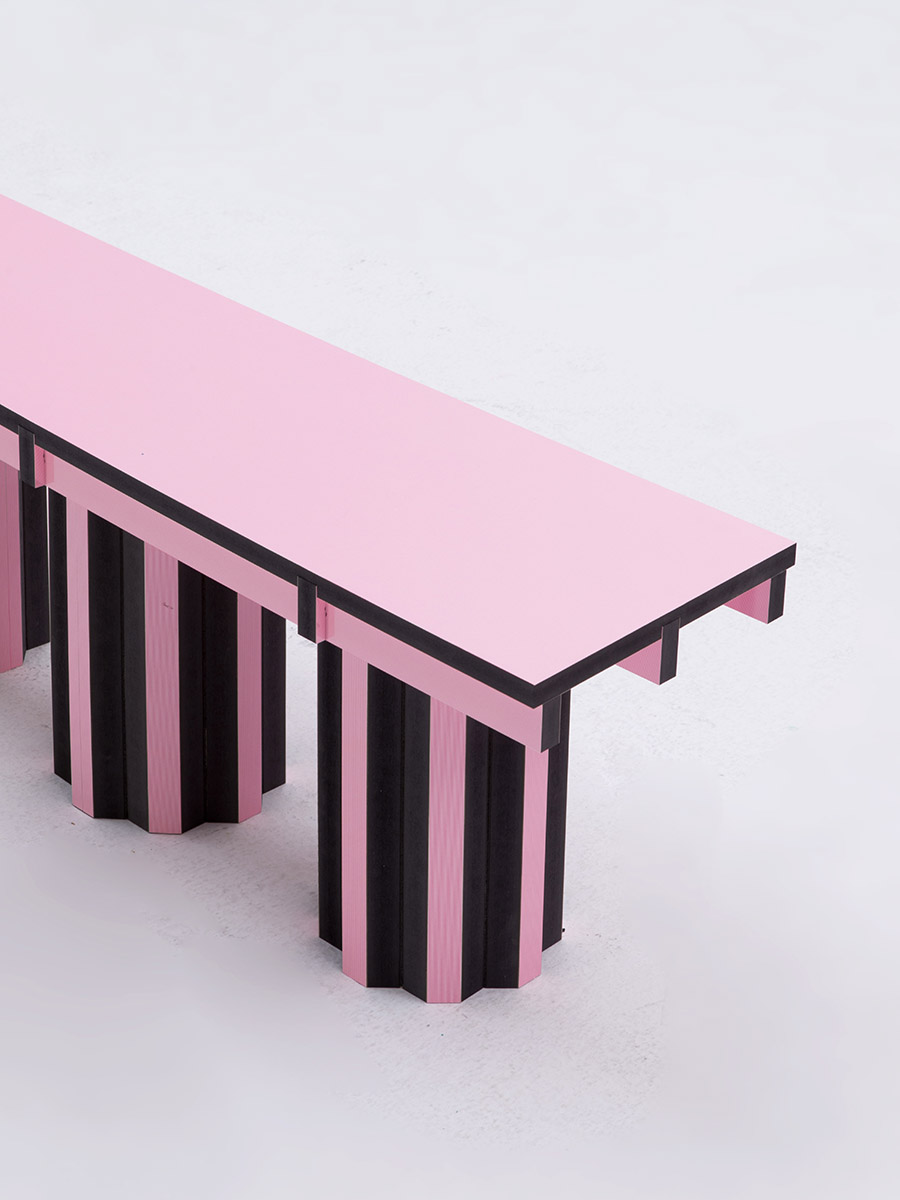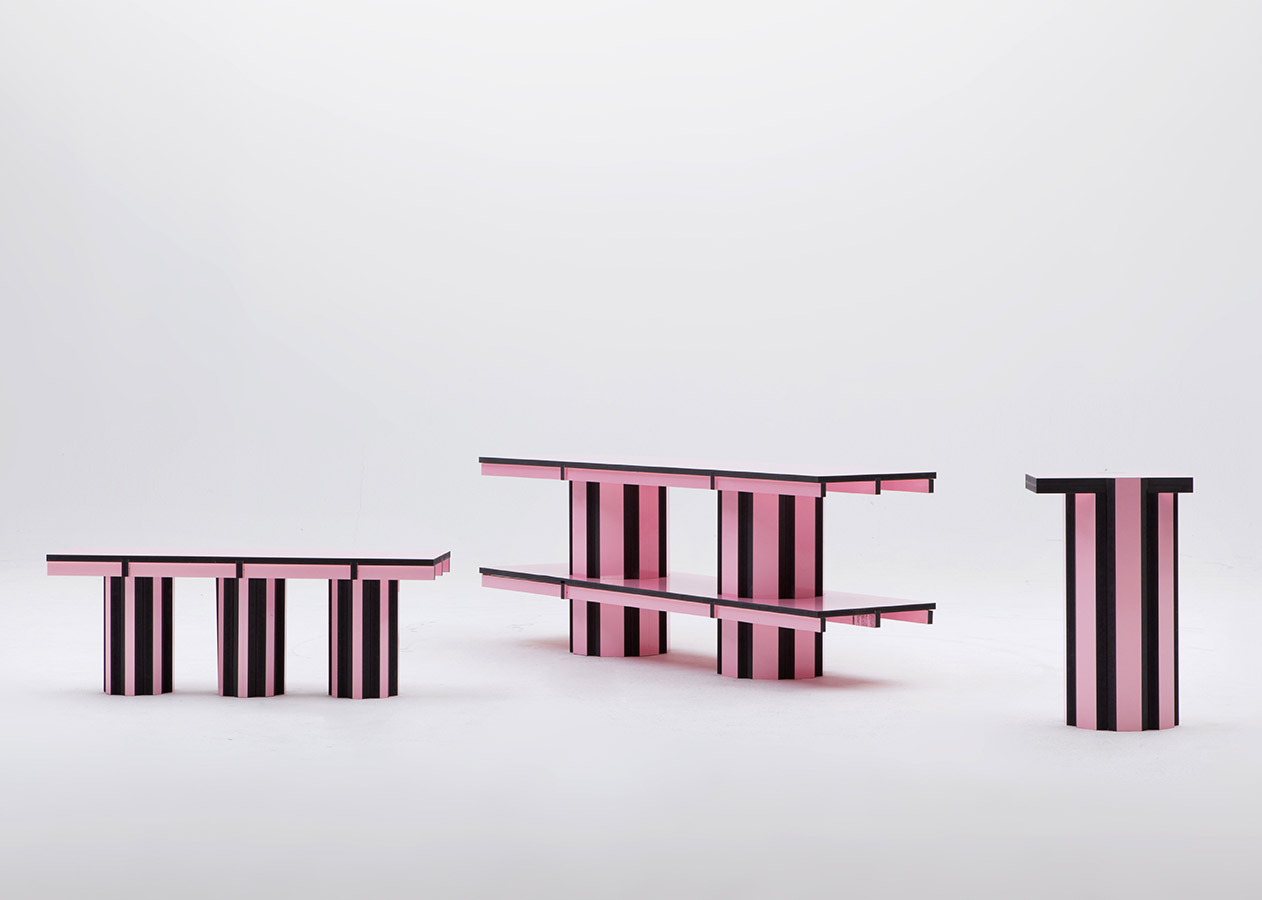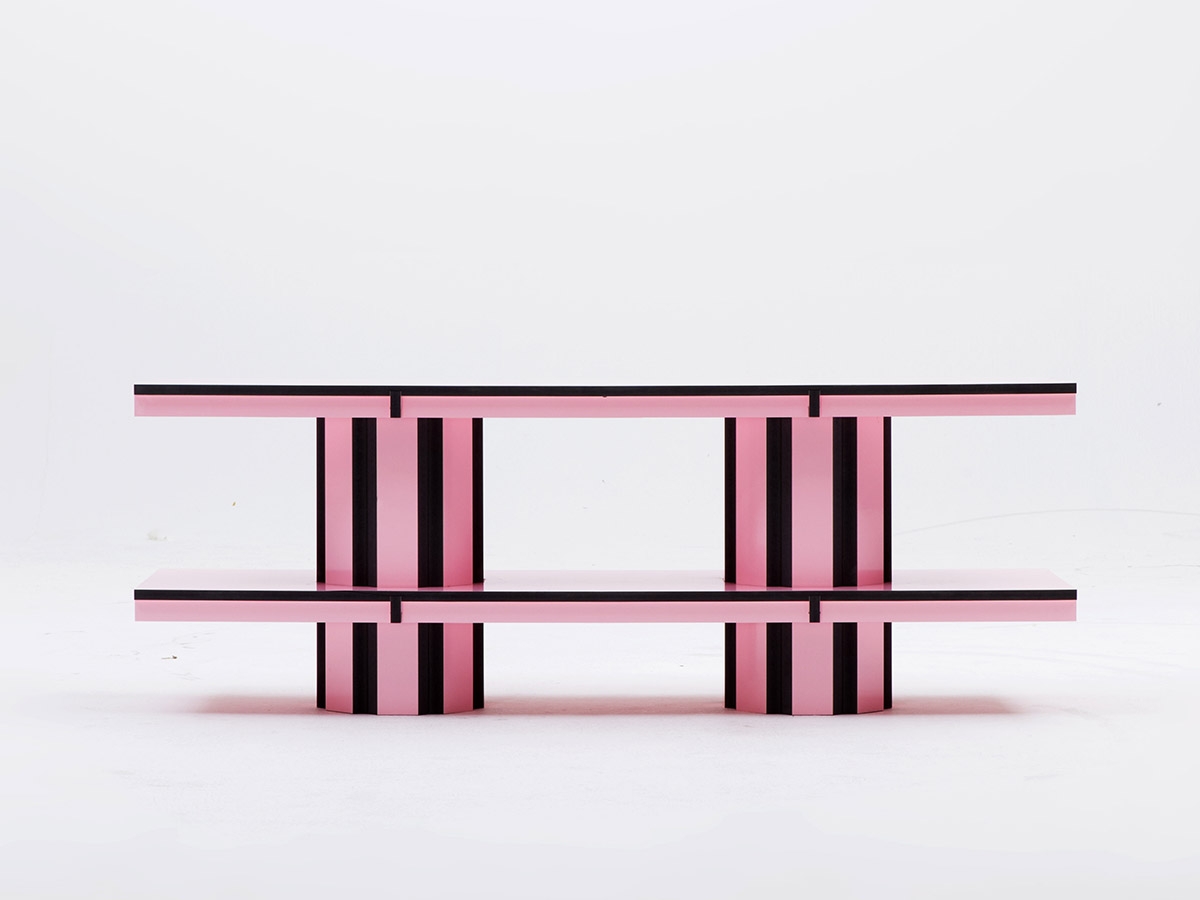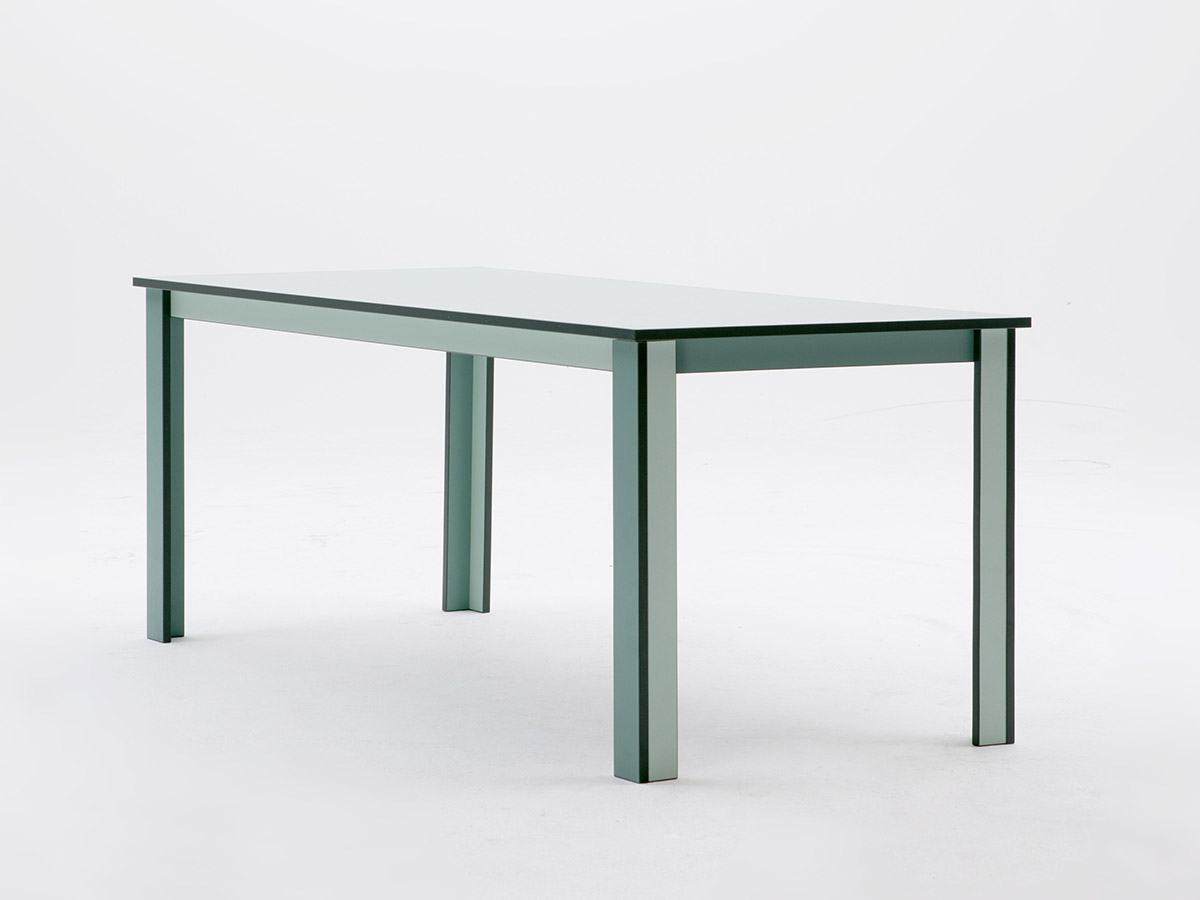 Tijs Gilde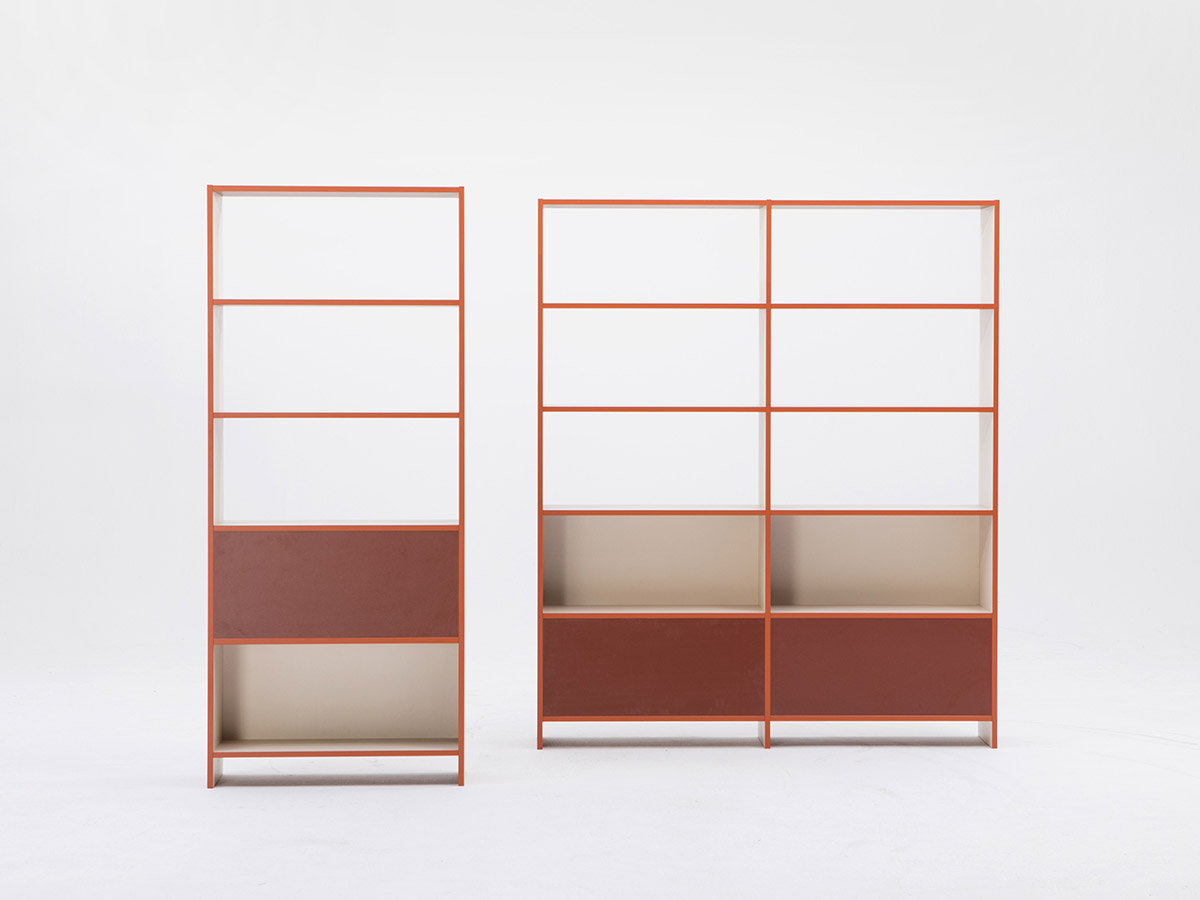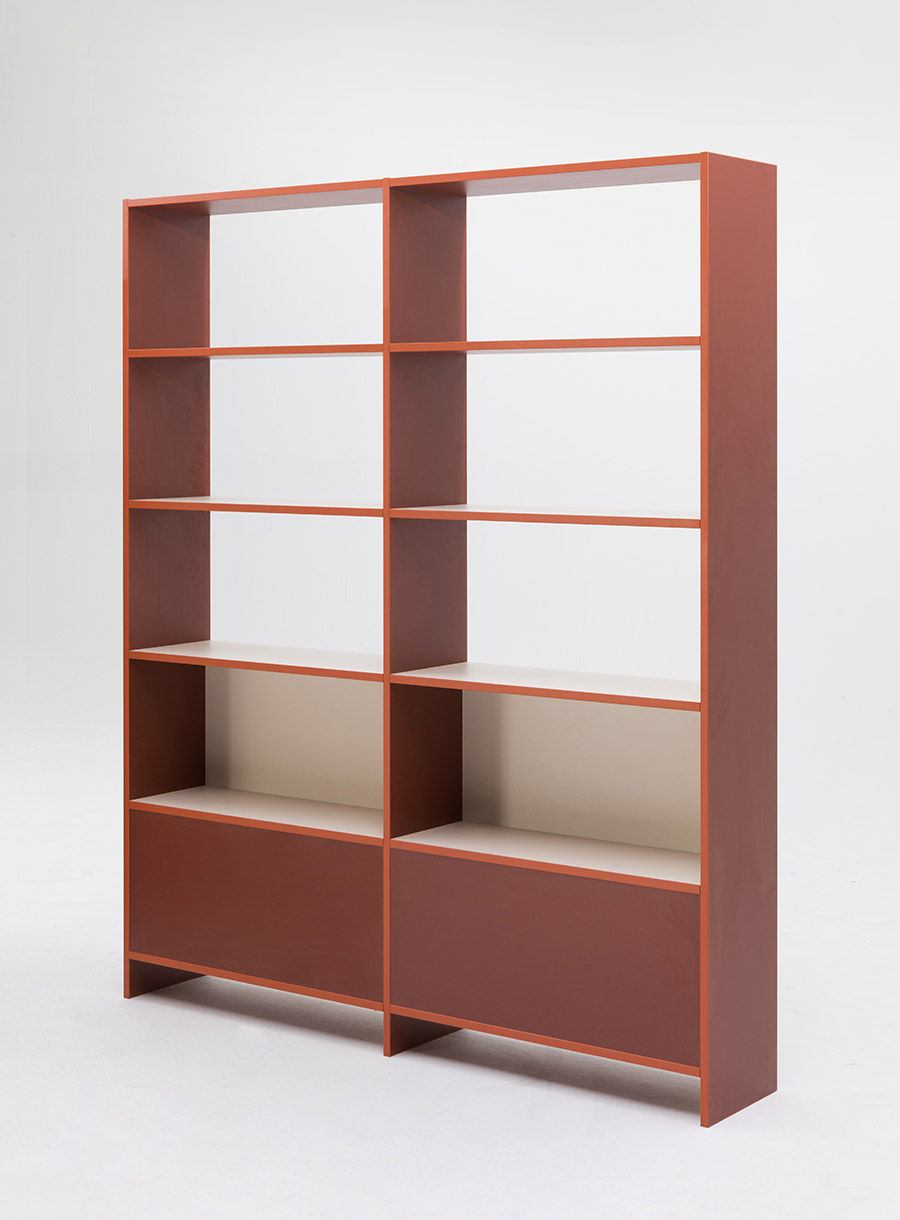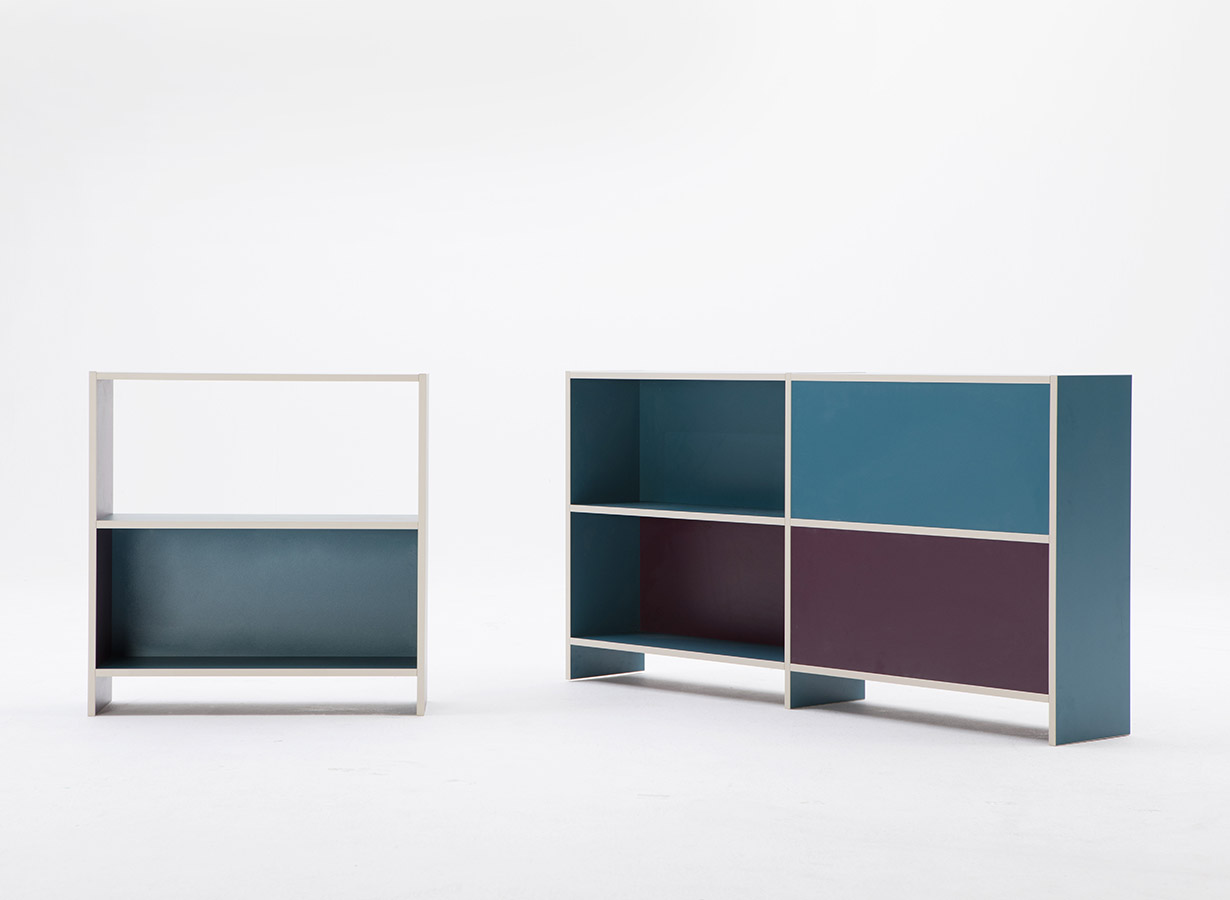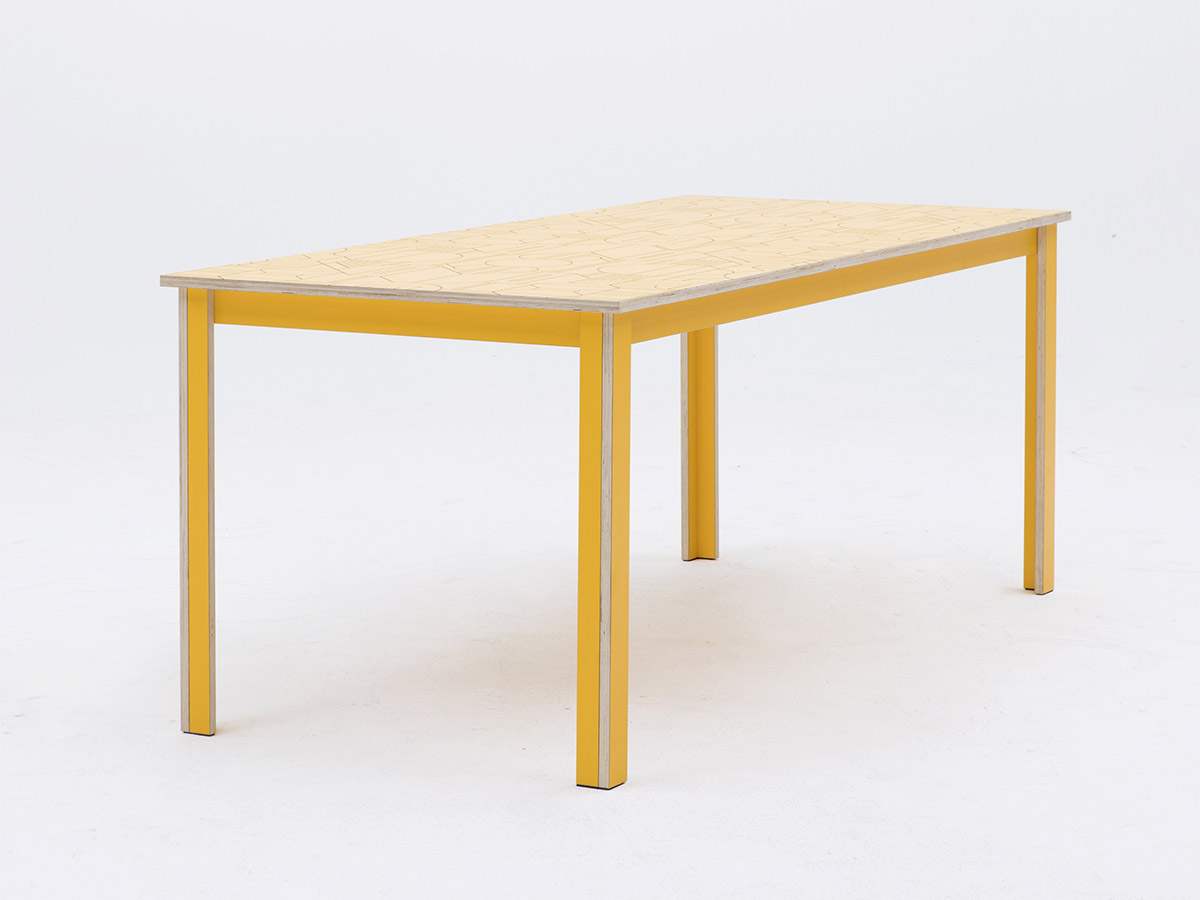 Lex Pott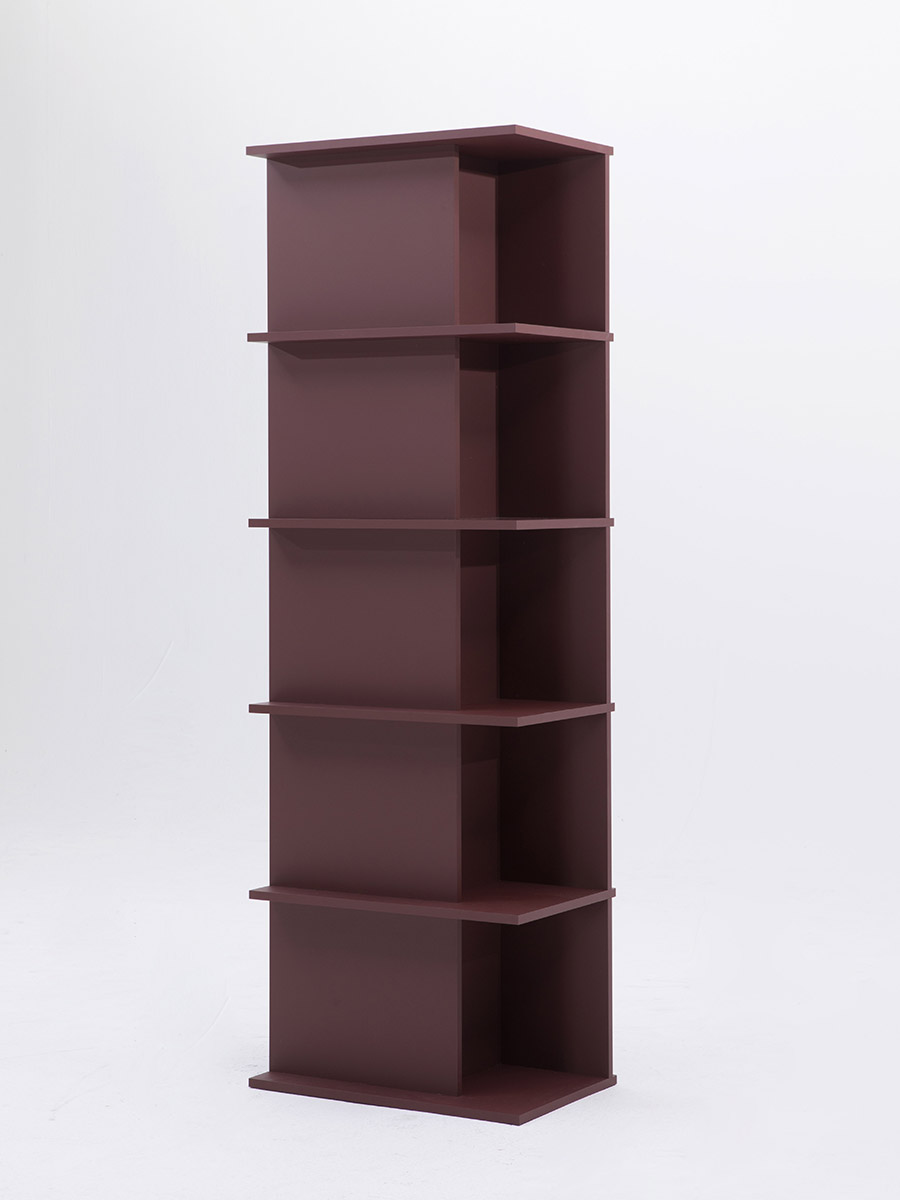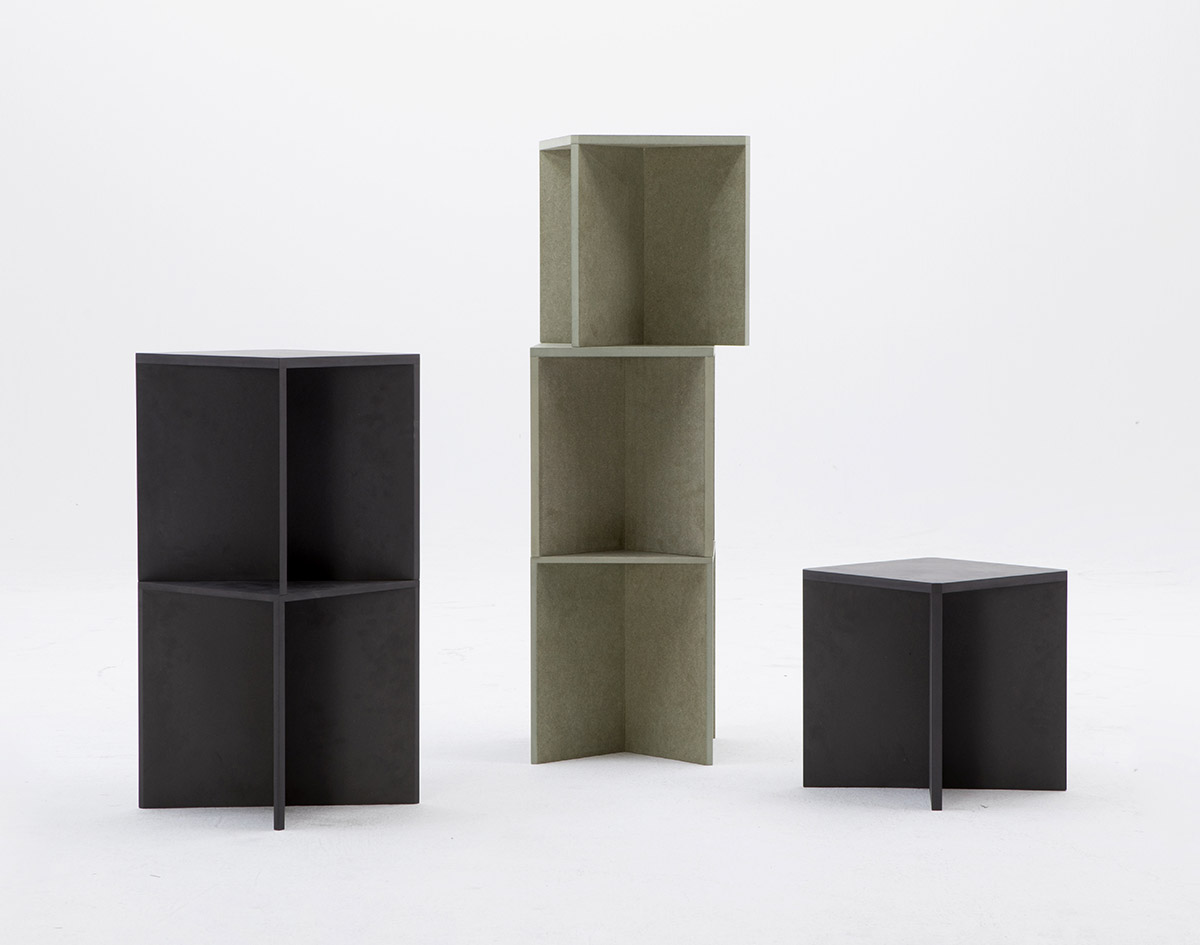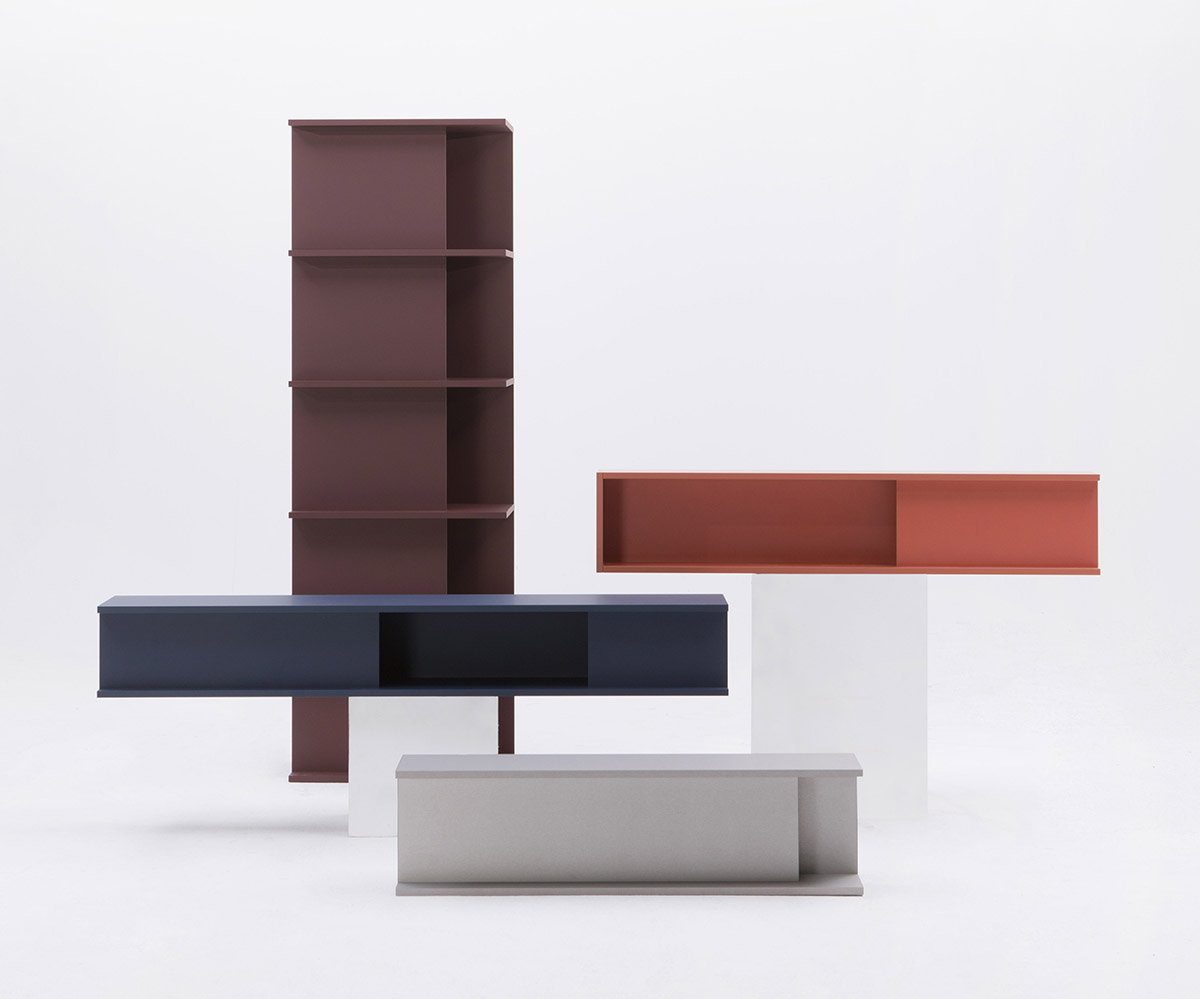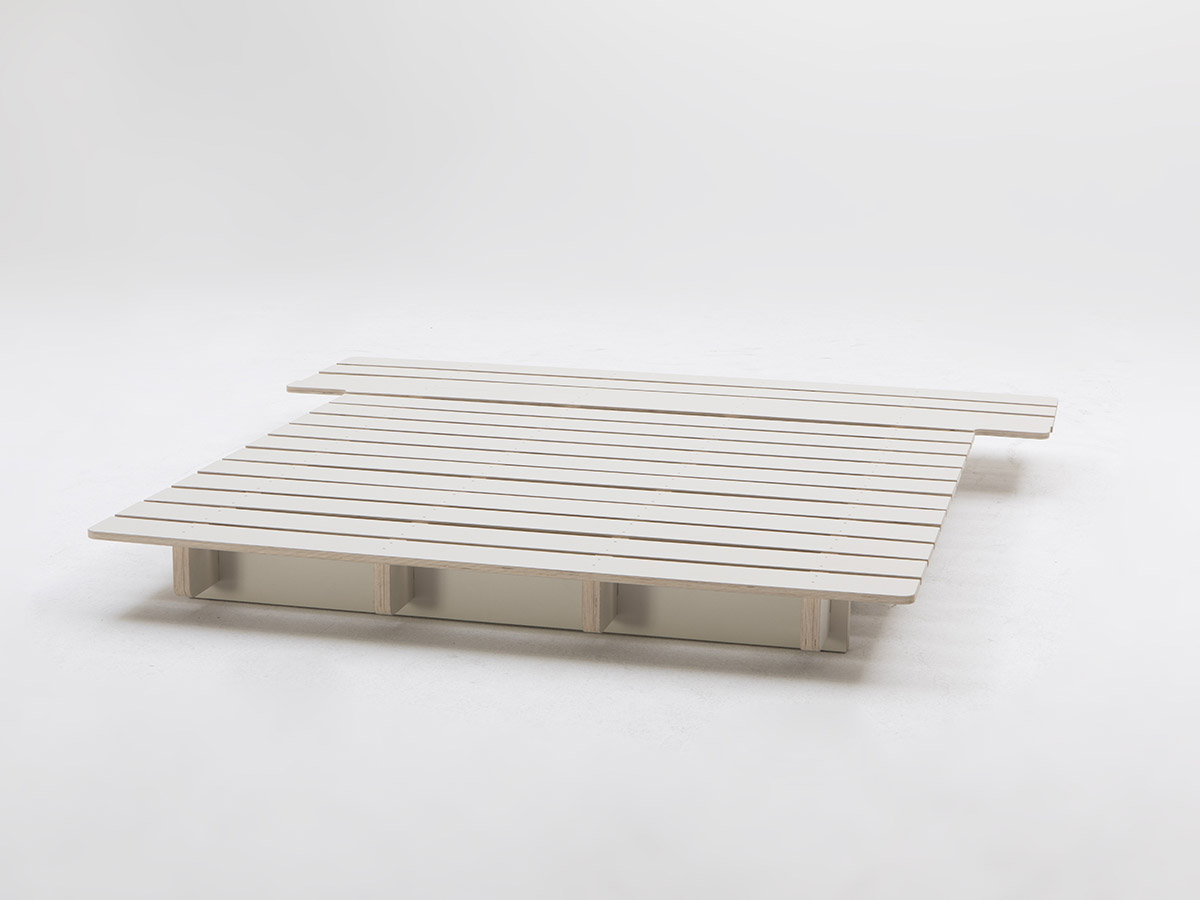 Daphna Laurens
In their fourth annual exhibition, raw material supplier Baars & Bloemhoff contextualized their past products in four immersive themed spaces curated by Floor Knaapen and Grietje Schepers. Dotted throughout the show were newly commissioned works by five Dutch designers (Lex Pott, Tijs Gilde, Jasmijn Muskens, Daphna Laurens, and Johan Moorman) who were asked to explore the potential of flat-pack furniture for the Transitions IV collection. Each piece was designed so that it can be easily produced and assembled, and will be made available to buy via the Transitions website, which is due to launch later this year.
Studio Rens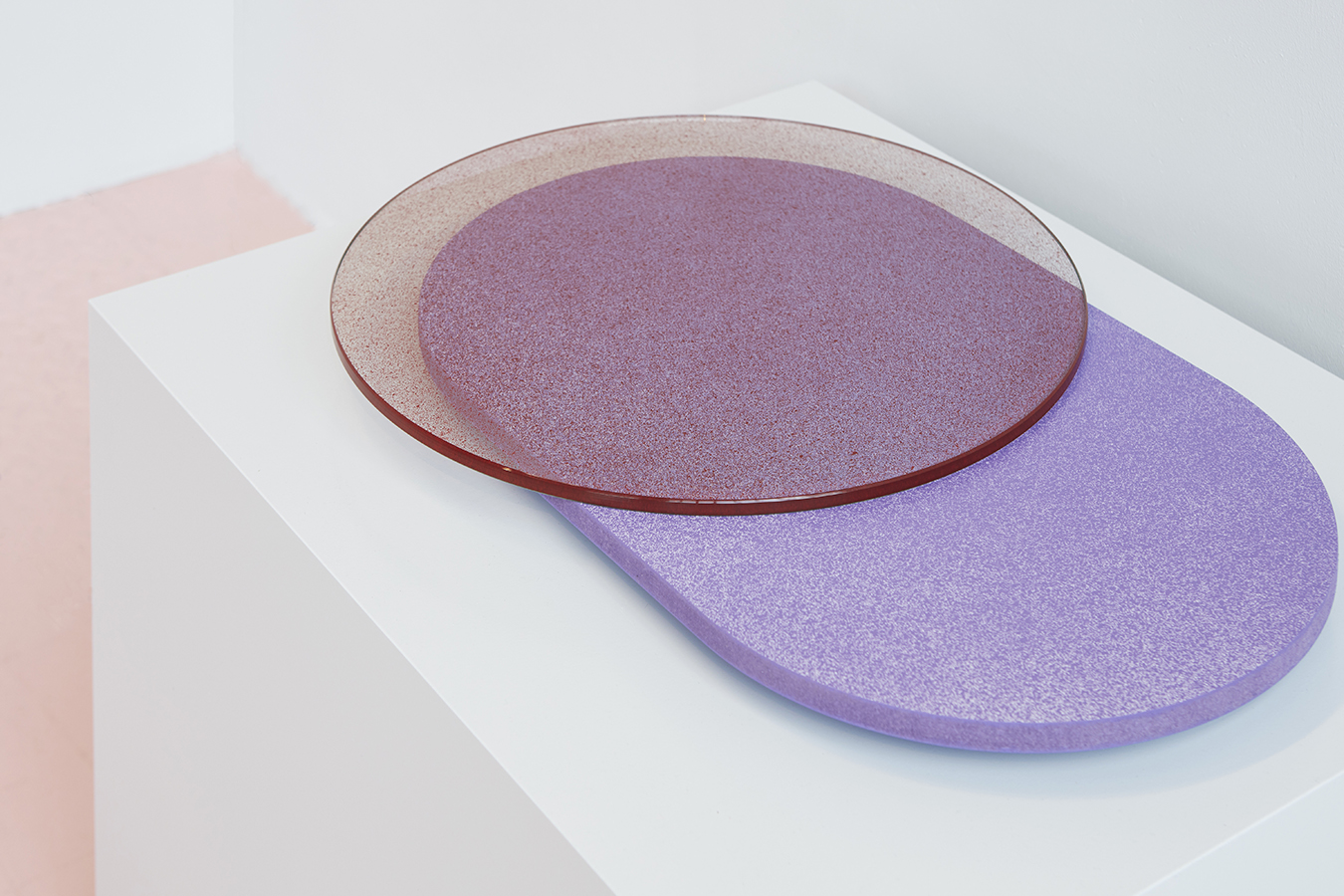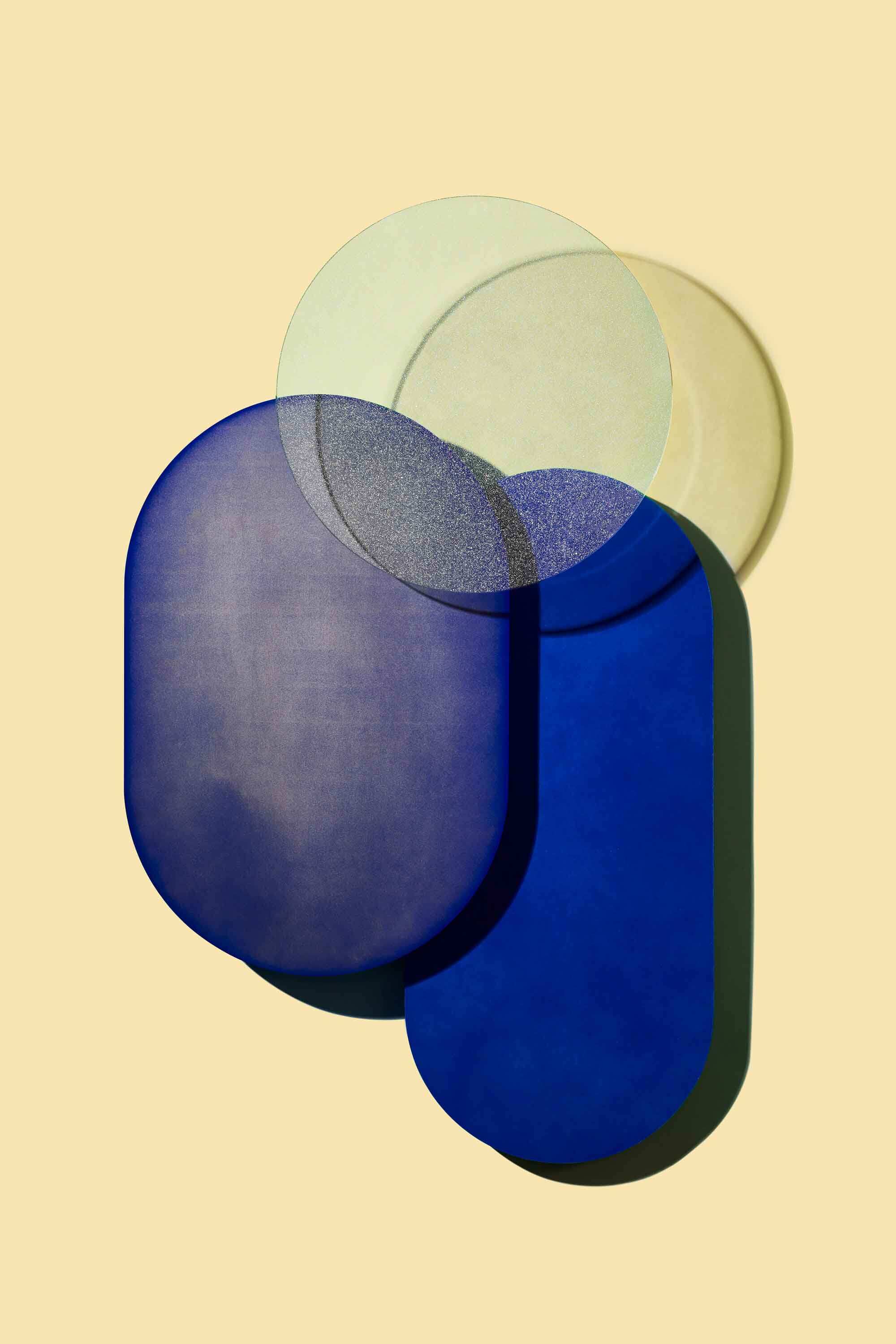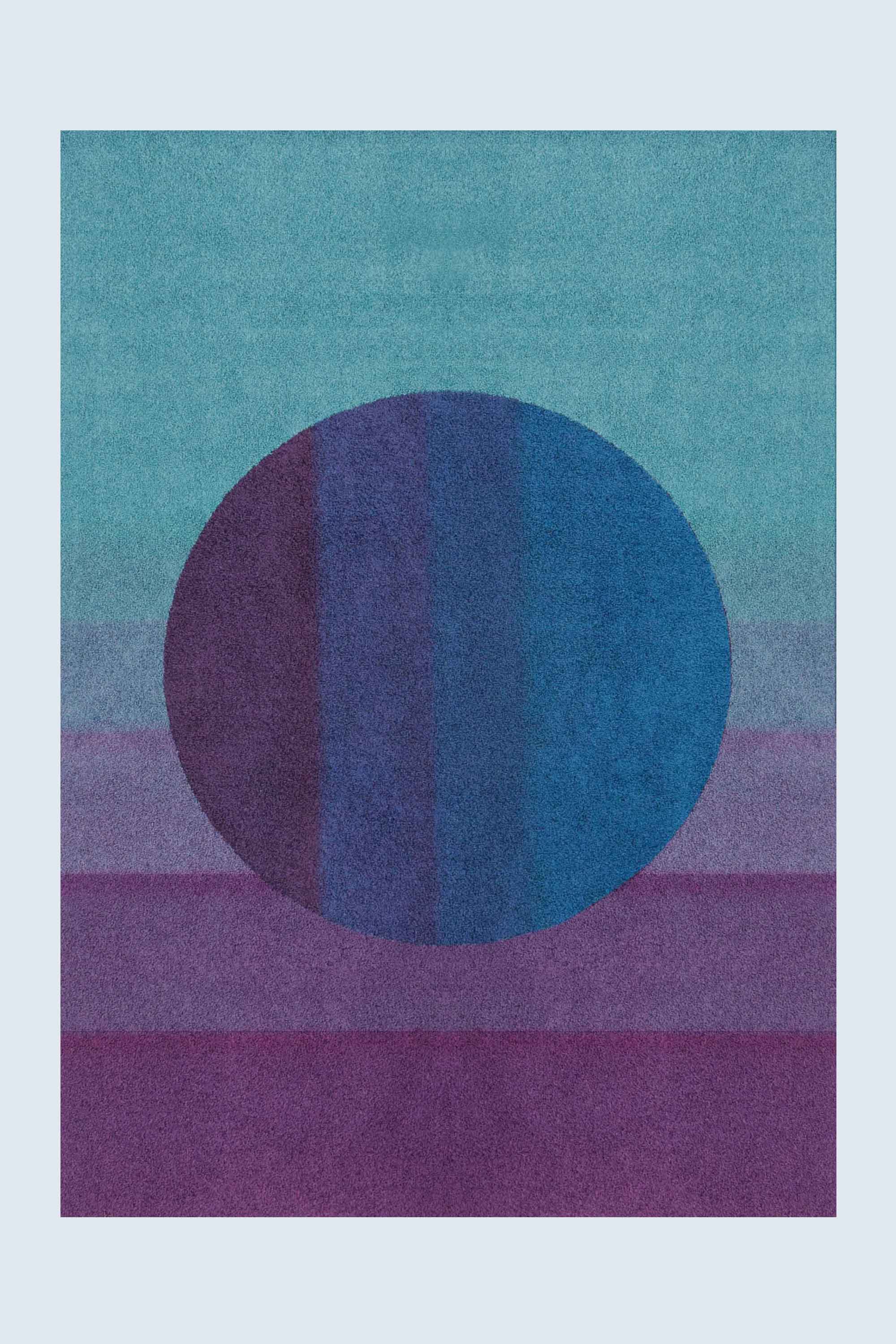 Studio RENS curated a delightful space that delved into the potential of color. Furniture brand Pode invited them to creatively intervene with their industrial spray coating process resulting in surfaces with nuanced tints and splattered coatings. In addition, they showed acrylic sheets milled on both sides to produce patterns from the altered opacity, and a collection of rugs made in collaboration with Desso featuring intersecting geometric patterns that express the variety of hues achievable from different red dyes.
Floris Wubben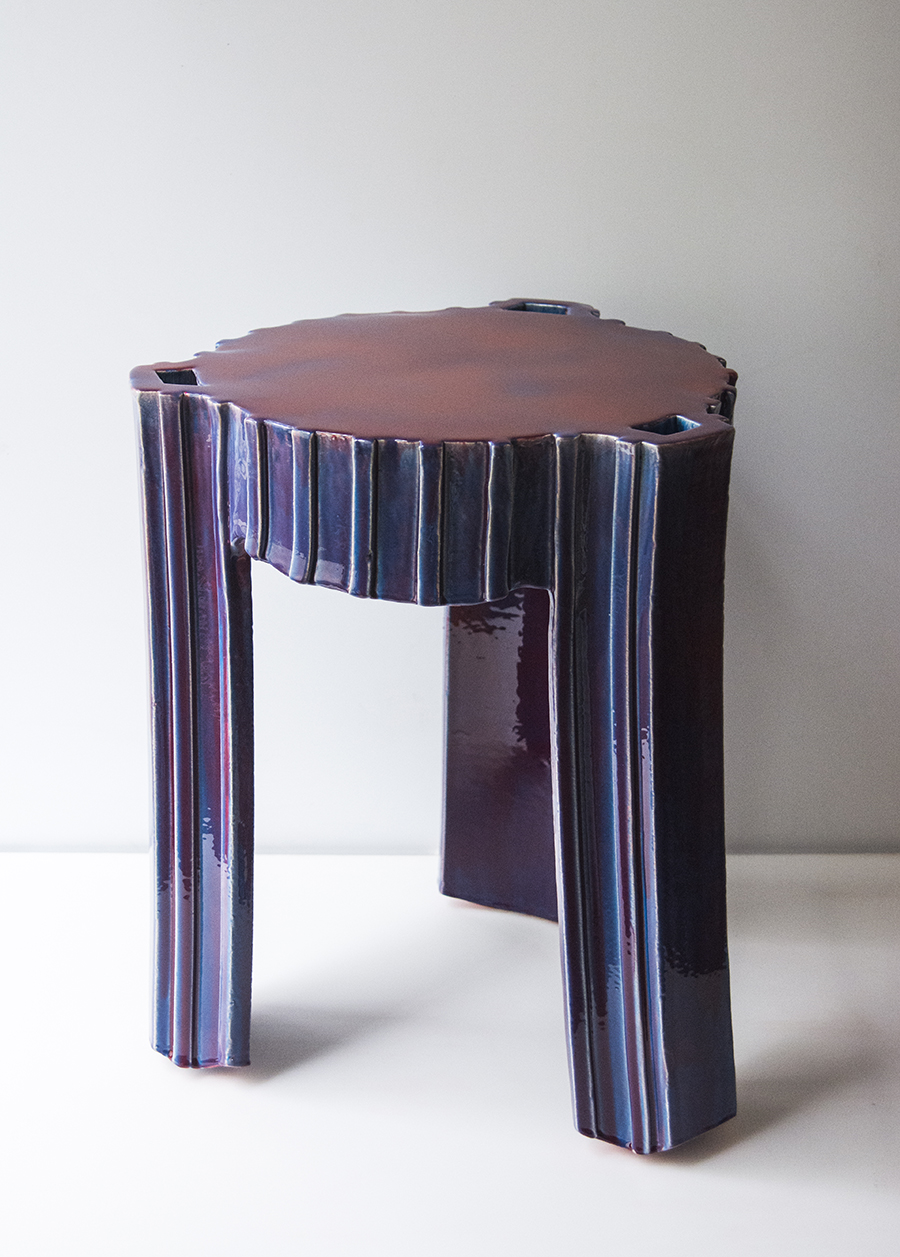 Some years ago, Floris Wubben developed a technique of pushing clay through dies to make pots (which can be seen gracing the shelves of Design Miami's Rodman Primack in our story earlier this year). For this edition, he started joining these extrusions into larger pieces like this table which is finished with a tinted resin that makes it suitable for outdoor use.
Future More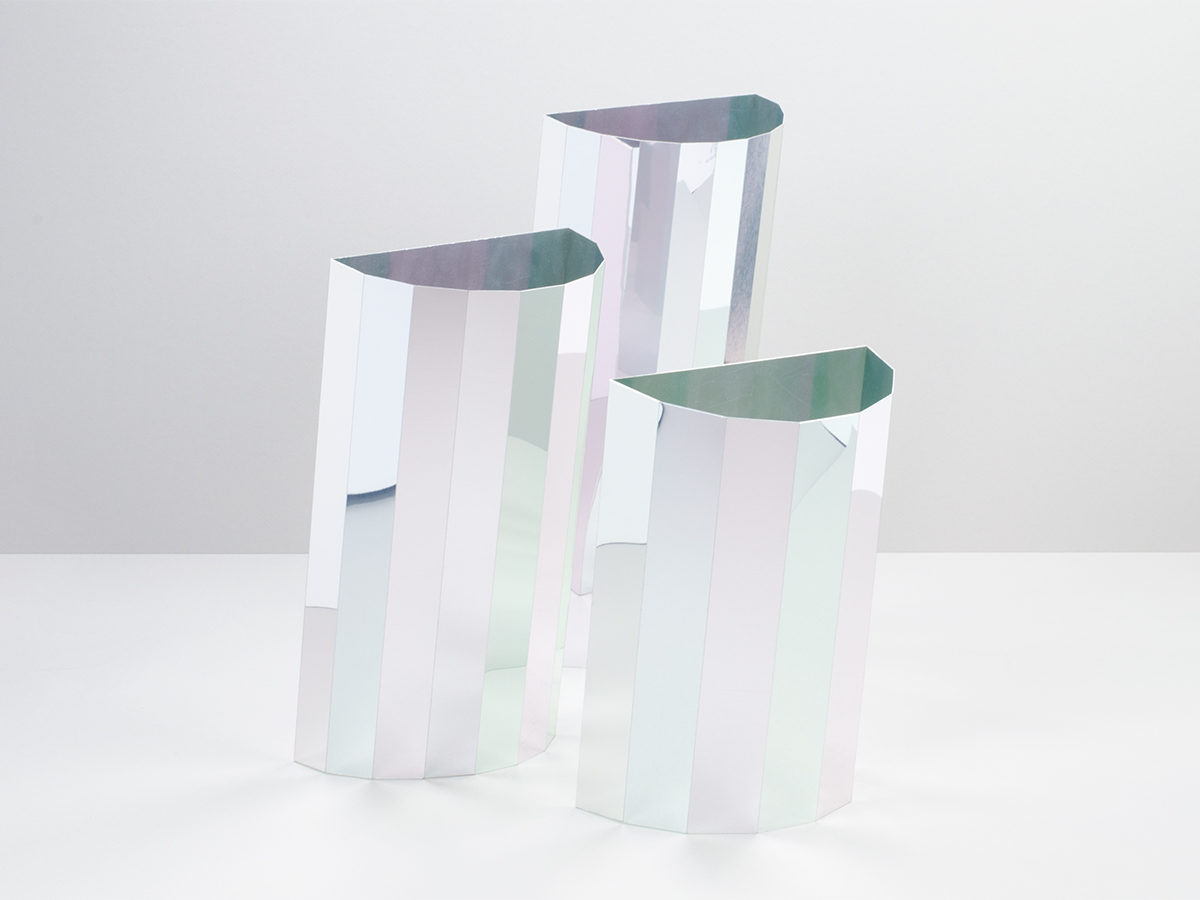 Simone Smelt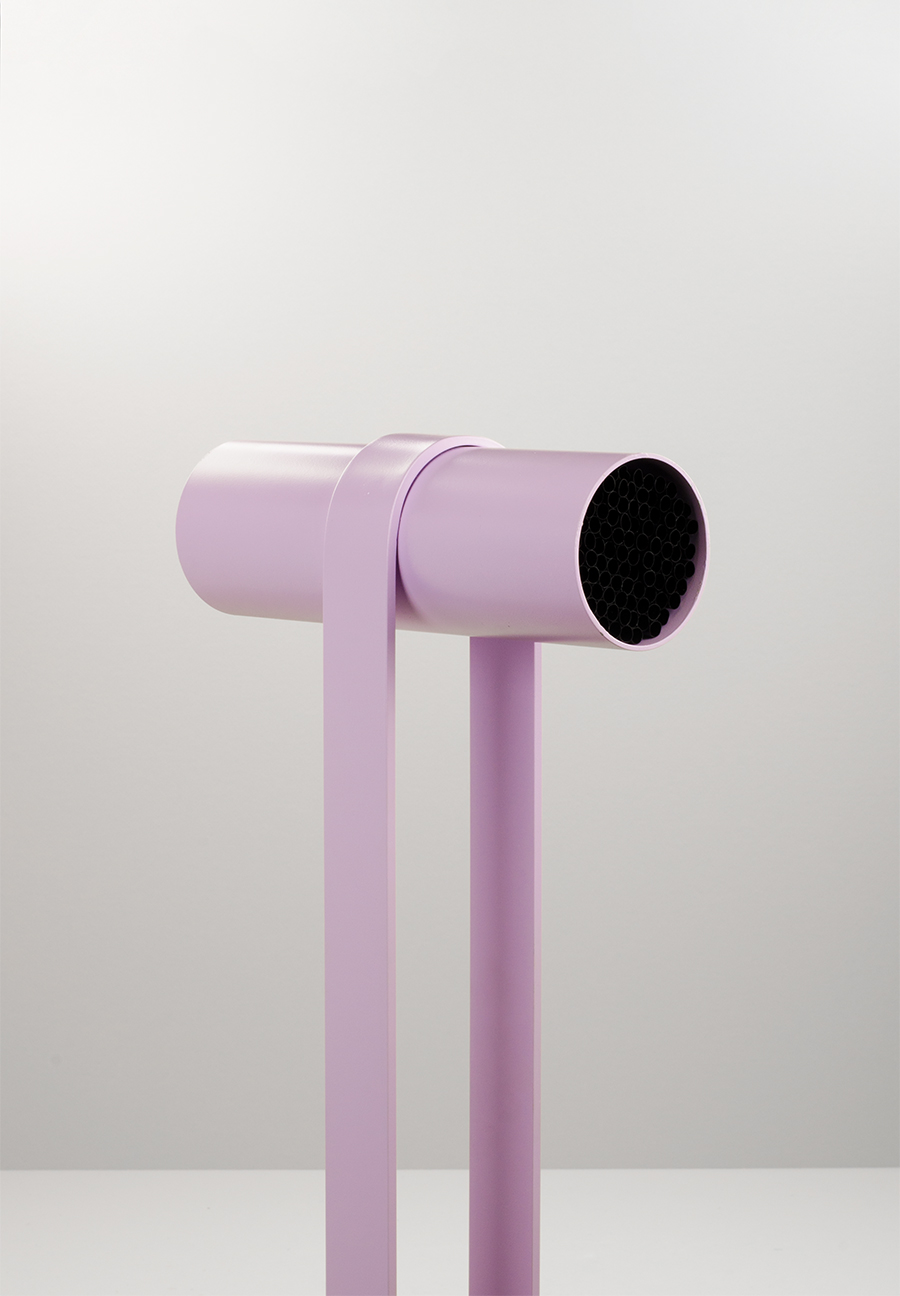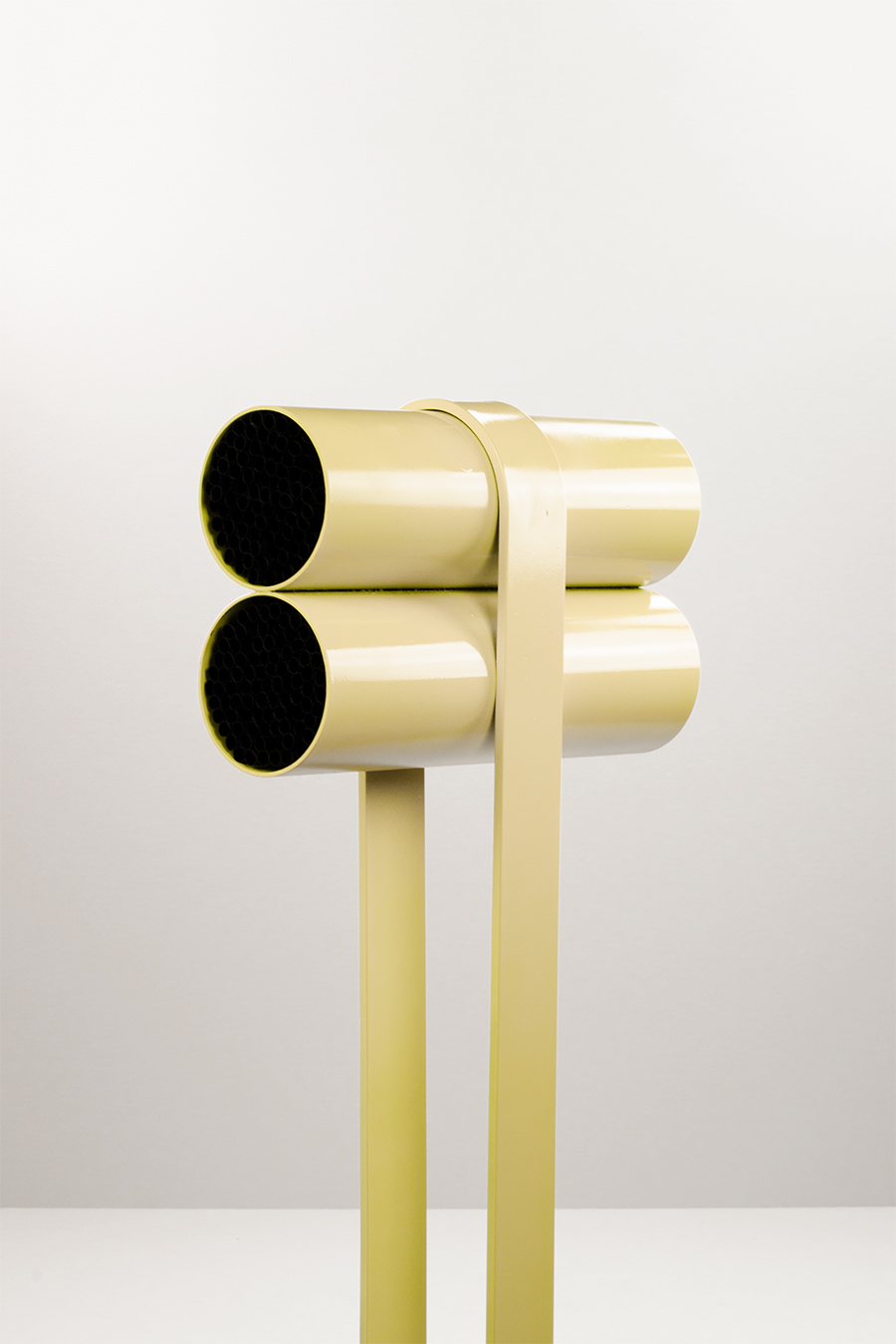 Nick Beens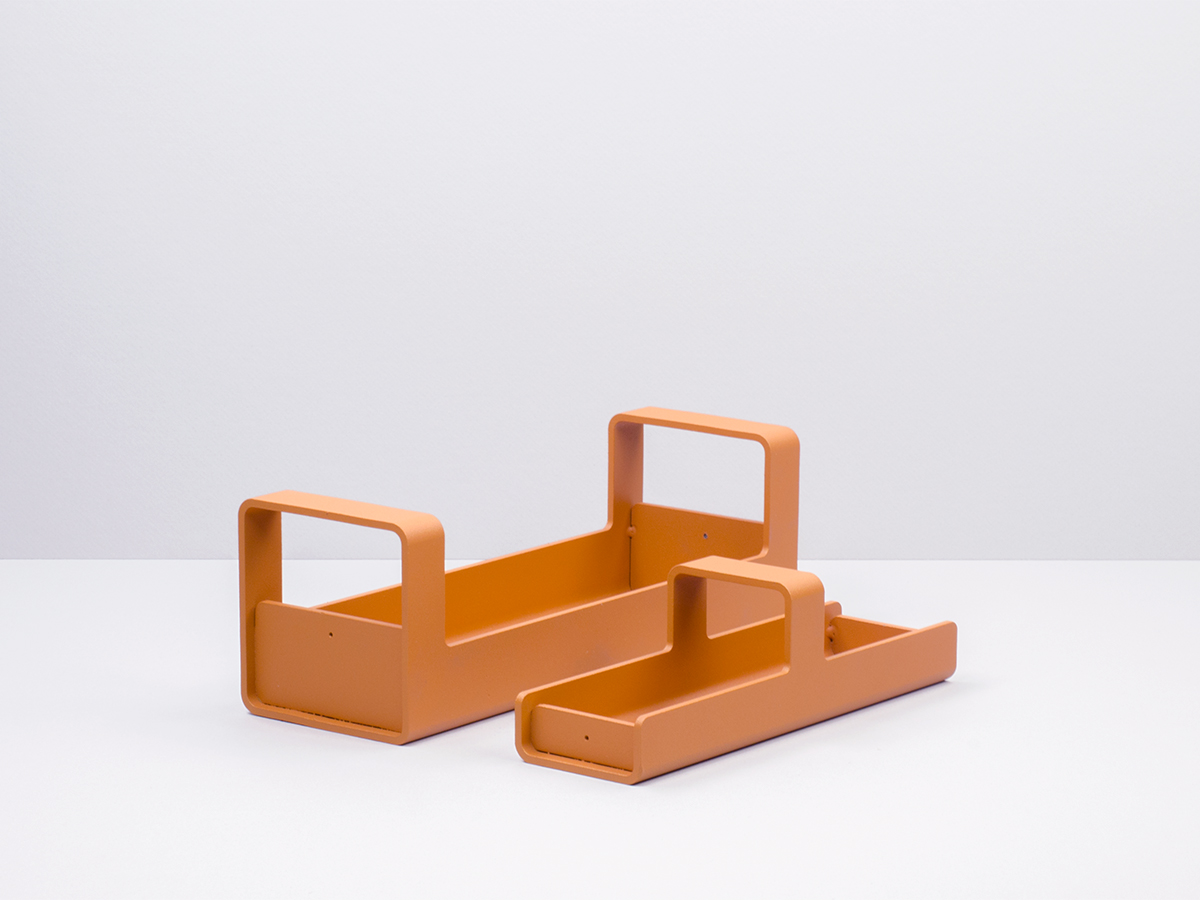 Milou Bergs & Edwin van Capelleveen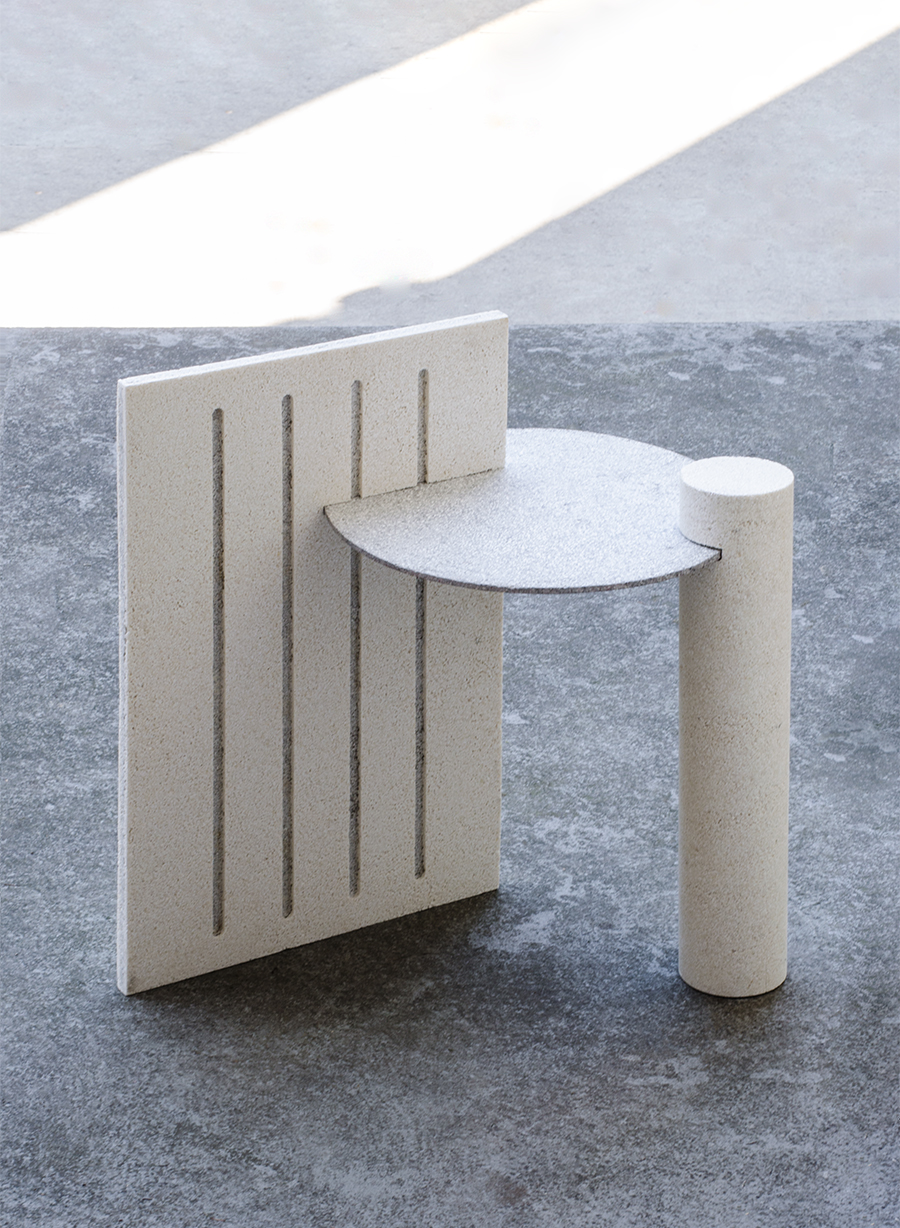 Freek Peters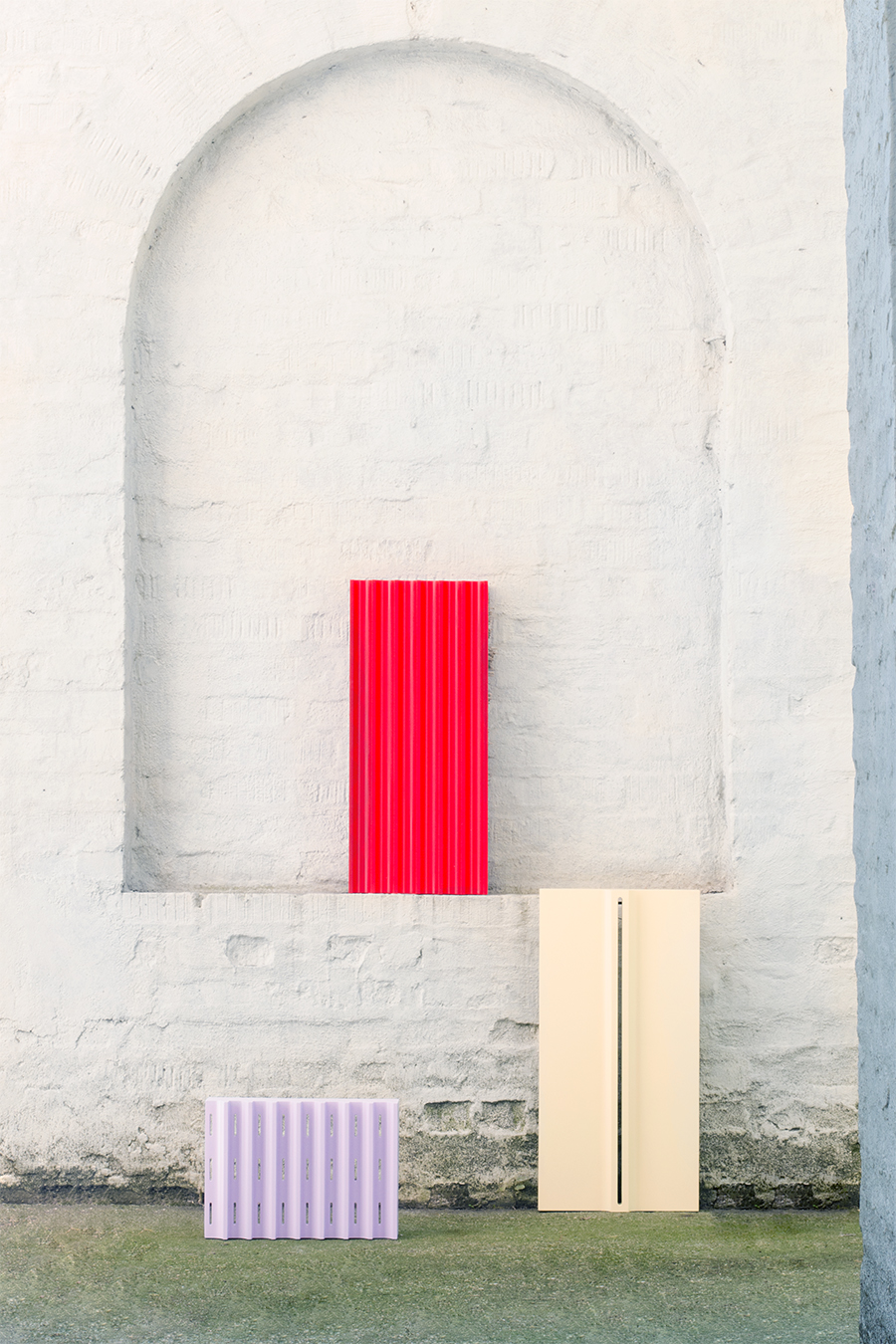 Nick Beens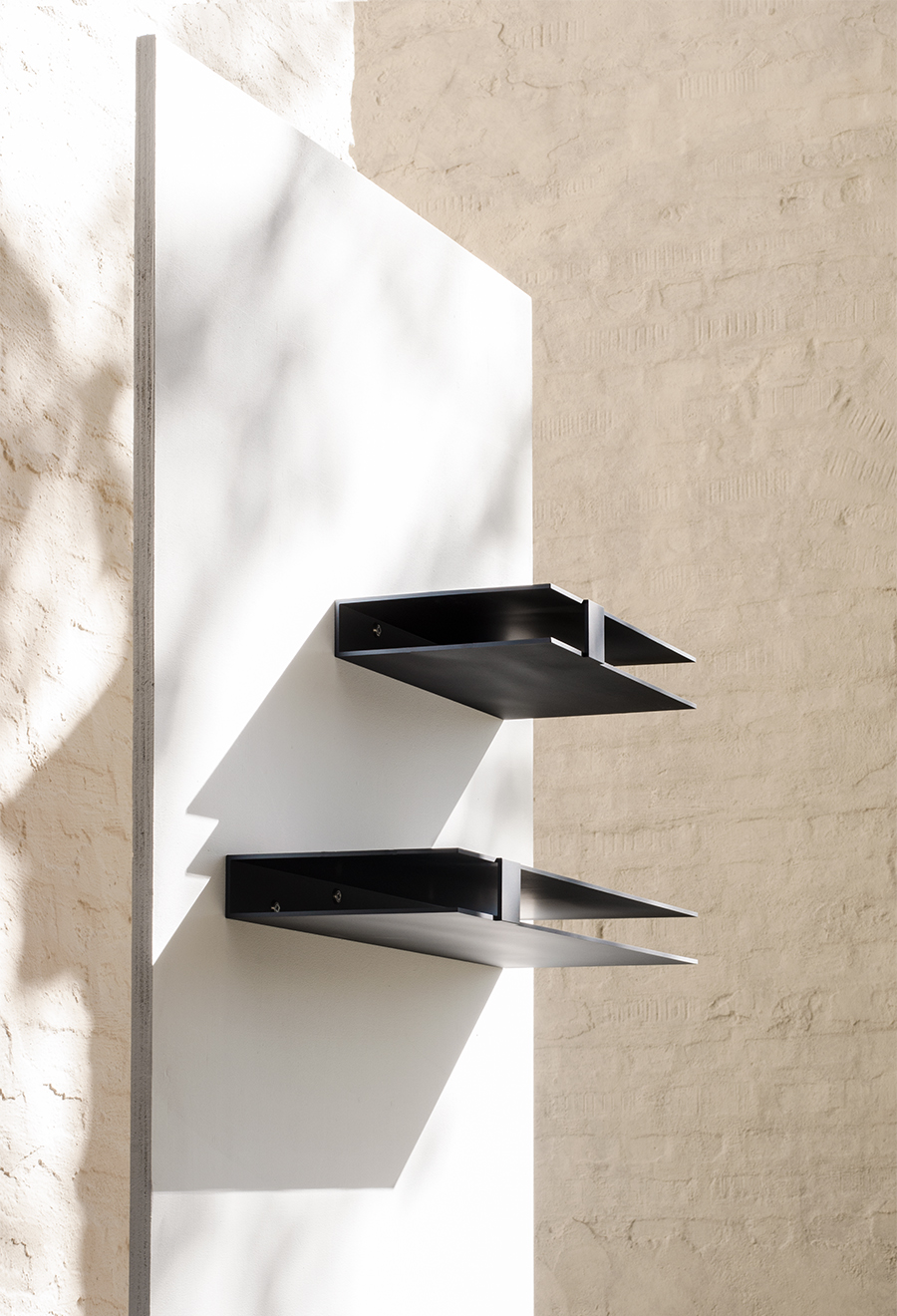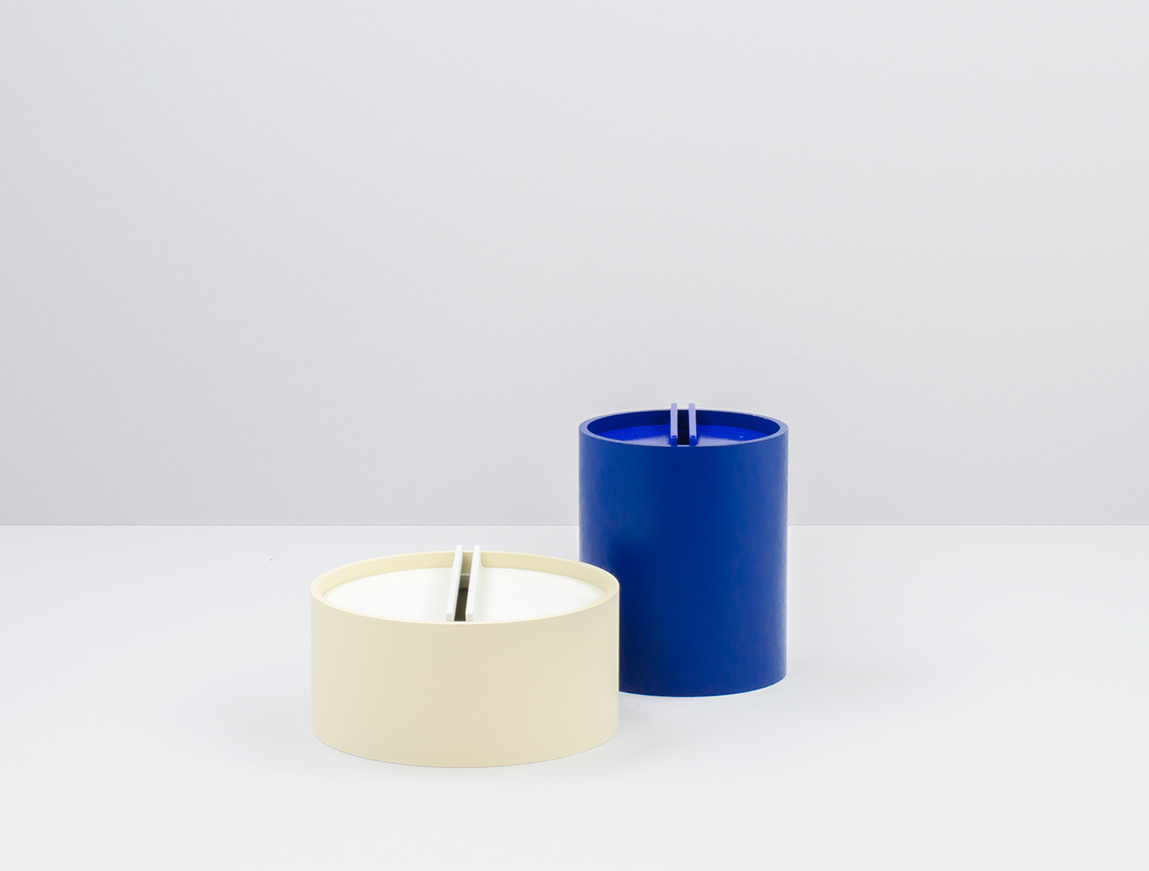 Milou Bergs & Edwin van Capelleveen
The Future More collective showed work on the theme of "future mythologies," with each designer producing tabletop accessories and furniture addressing how design might evolve to support lifestyles down the line. Freek Peters used crushed egg shells to make simple and elegant furniture and bowls. Nick Beens made 'Temples' and 'Totems' for insects, coated with an elegant palette of opaque lilac, buttery yellow, and scarlet red. Simone Smelt made faceted columns from sheets of mirror-polished aluminum that distort and reflect the surroundings while Milou Bergs & Edwin van Capelleveen used standard industrial metal profiles to create a series of pleasing utilitarian products.
Hester de Wolff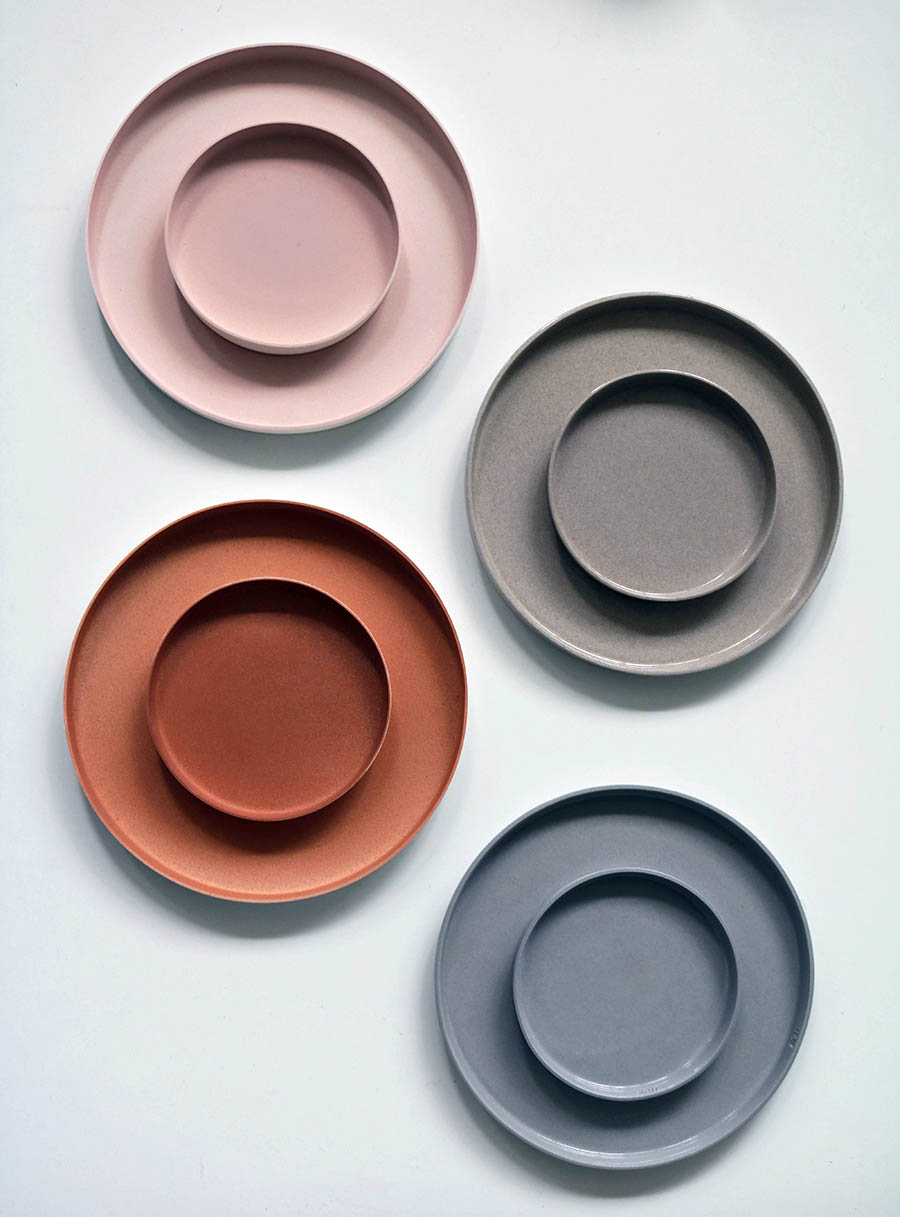 Hester de Wolff developed a unique palette for her porcelain collection by collecting different rocks, grinding them down and adding them to the clay body or applying as a coating. By distilling natural colour to pure, uniform tones, the collection is given a grounded, minimalist feel.
The Materialists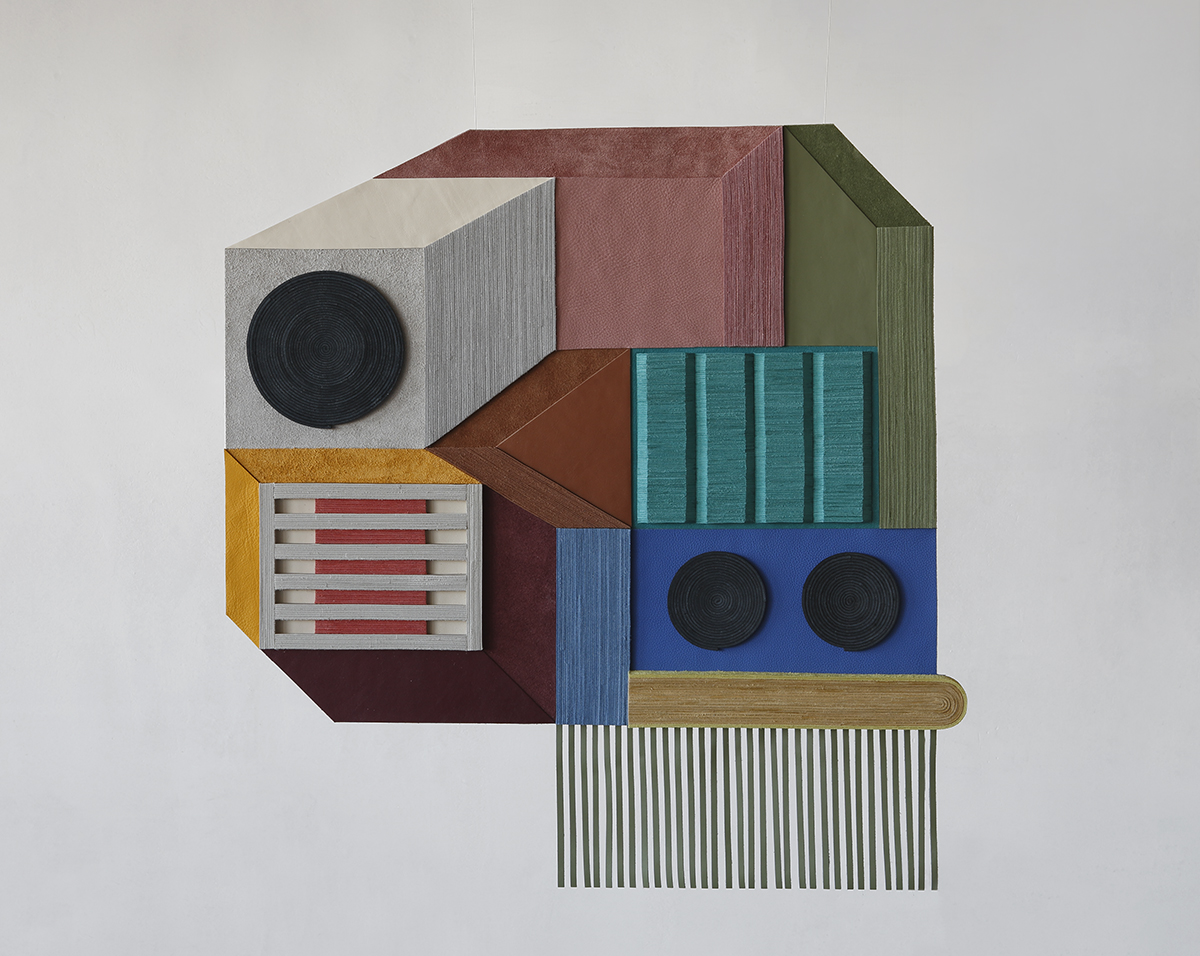 Another collective exploring the creative potential of waste were The Materialists with leather. Hyunjee Jung assembled collages from scraps, drawing on the subtle differences in texture and color on the front and back of the hide to create the illusion of depth. Photography by Werner Mantz Lab
Saar Scheerlings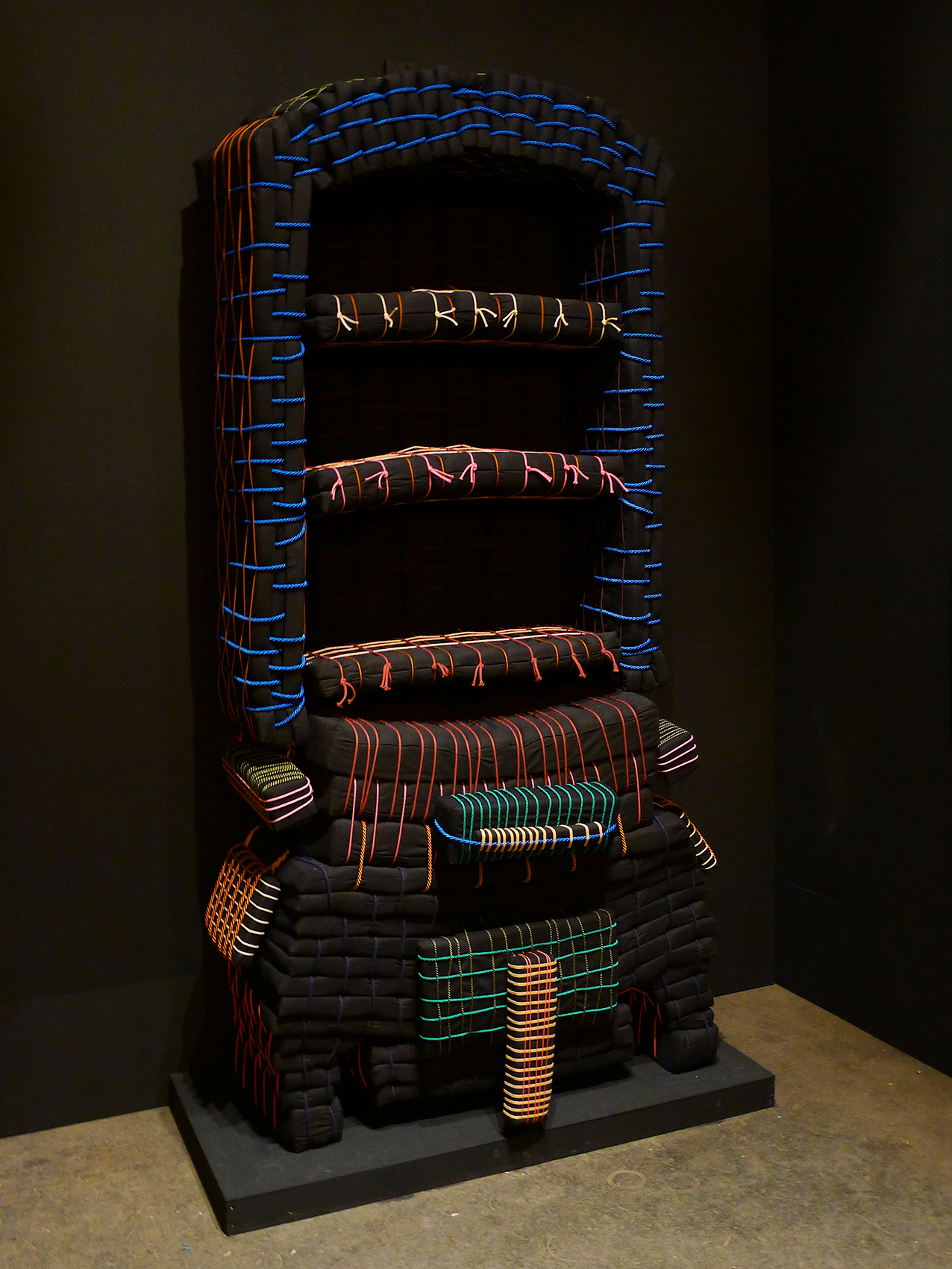 Designer Saar Scheerlings applied her skills in costume and prop making to make a cabinet from dark cushions bound together with bright twine. Completed only the night before DDW opened, the open fronted hutch is an experimental prototype that translates her 2D illustration work into a physical, semi-functional object.
Design Academy Eindhoven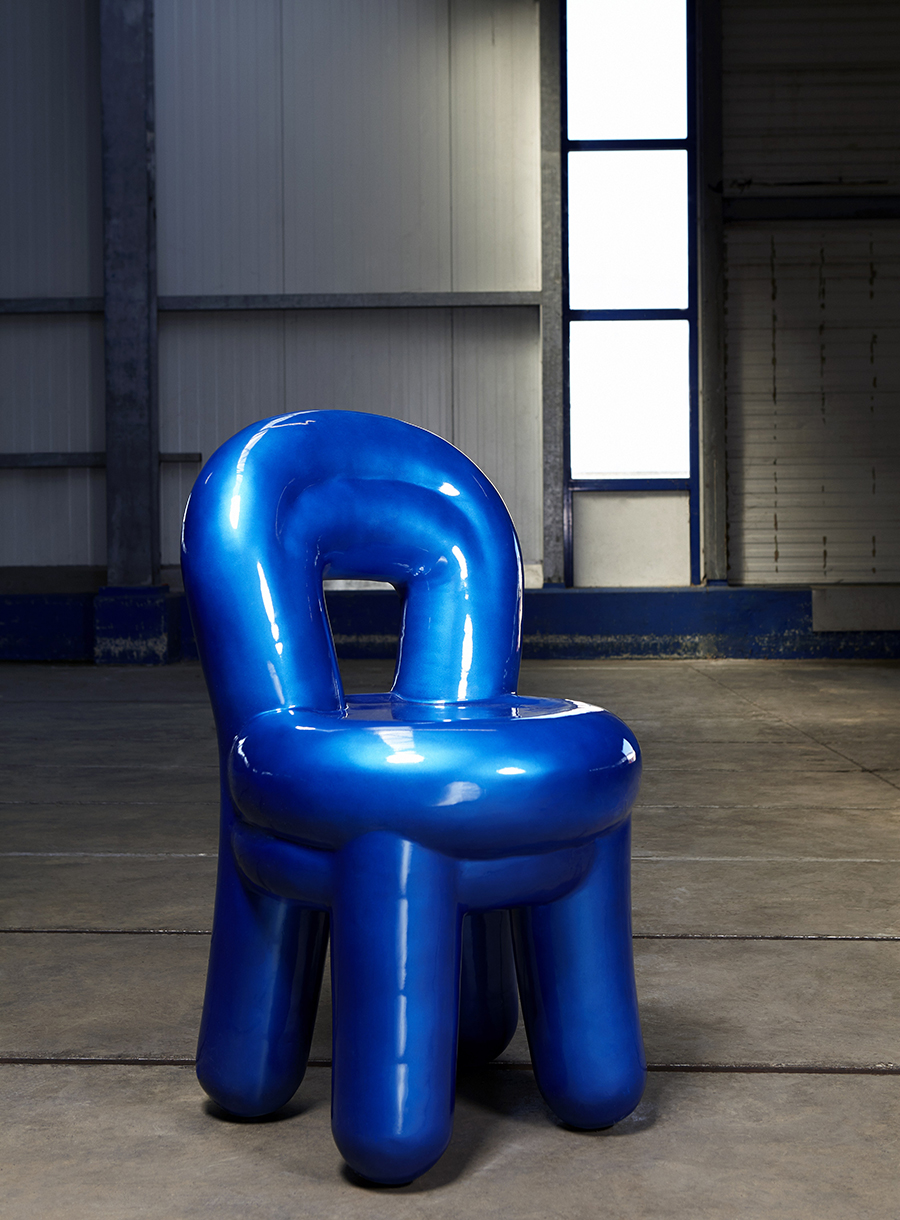 Baptiste Labat demonstrated the impact digital creation is having on the design of physical objects with his Virtual Stew chair. The form of the inflated blue chair was made by manipulating the iconic Thonet bentwood chair with 3D animation tools. Photography by Femke Rijerman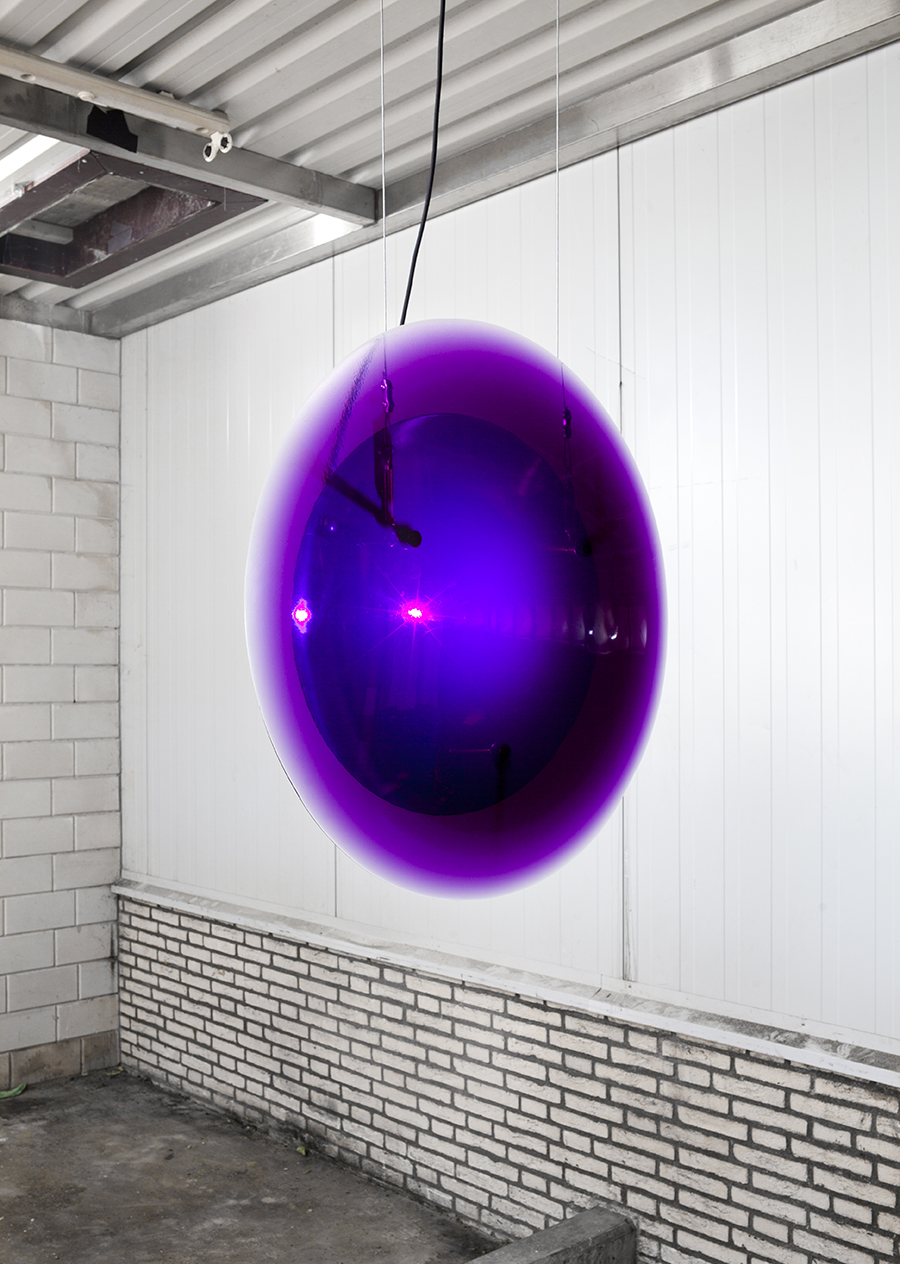 Arjan Matteo Das showed Eclissi Solare, a violet convex lens designed to produce a visceral and emotional response similar to that experienced during a solar eclipse. Photography by Iris Rijskamp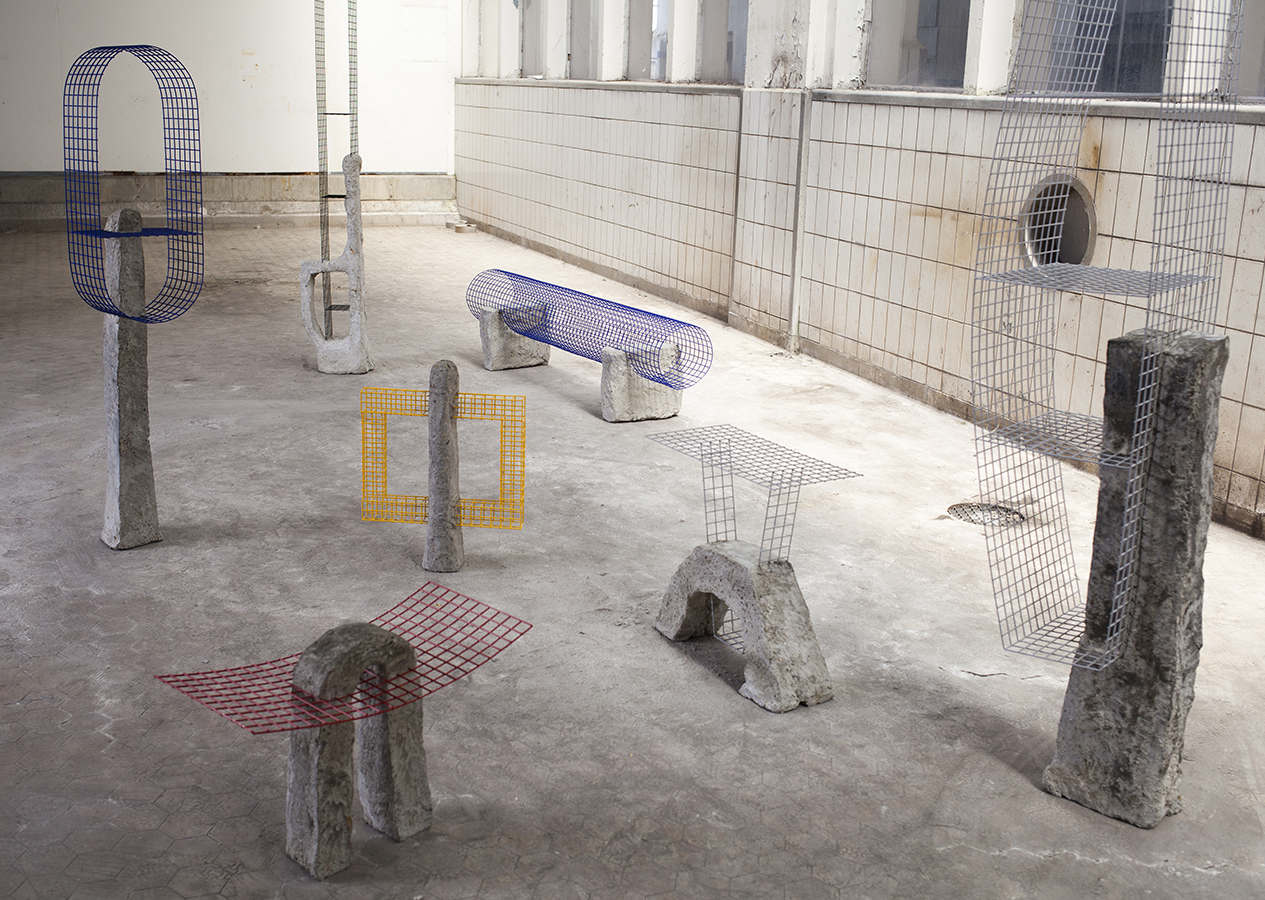 Willem van Hooff's Elements of Construction furniture is inspired by semi-demolished concrete structures from which the reinforcing metal structure is exposed. He is drawn to graphic lines of the grid intersecting with the unruly form of the concrete and has translated this simple aesthetic pairing into a series of sculptural furniture which features powder-coated metal embedded into cast and chipped concrete. Photography by Iris Rijskamp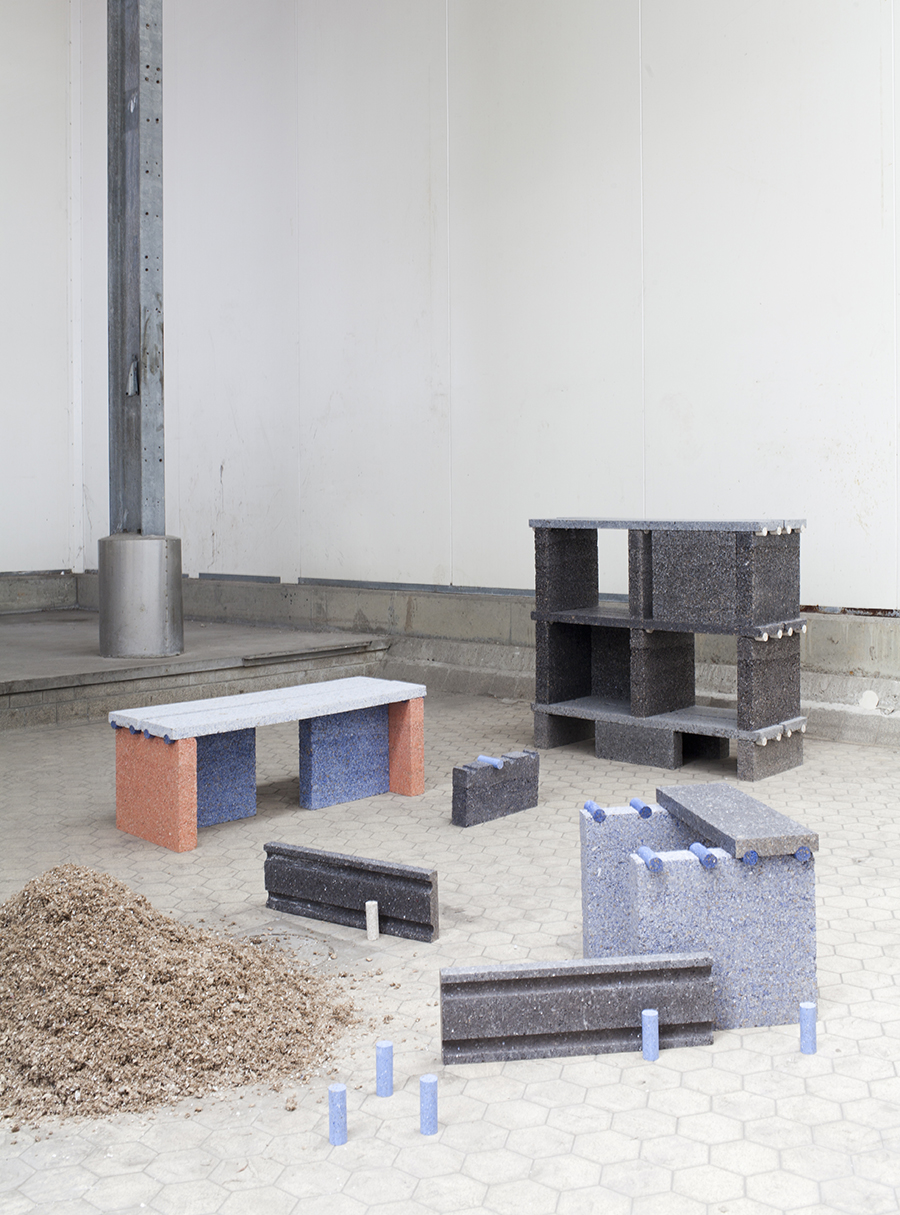 Recycling Reject by Tim Teven is a series of furniture made from paper waste that is no longer suitable for recycling. He shredded, dried and dyed the fibers before pressing them into modular blocks and pegs for use as shelves, stools and benches. Photography by Iris Rijskamp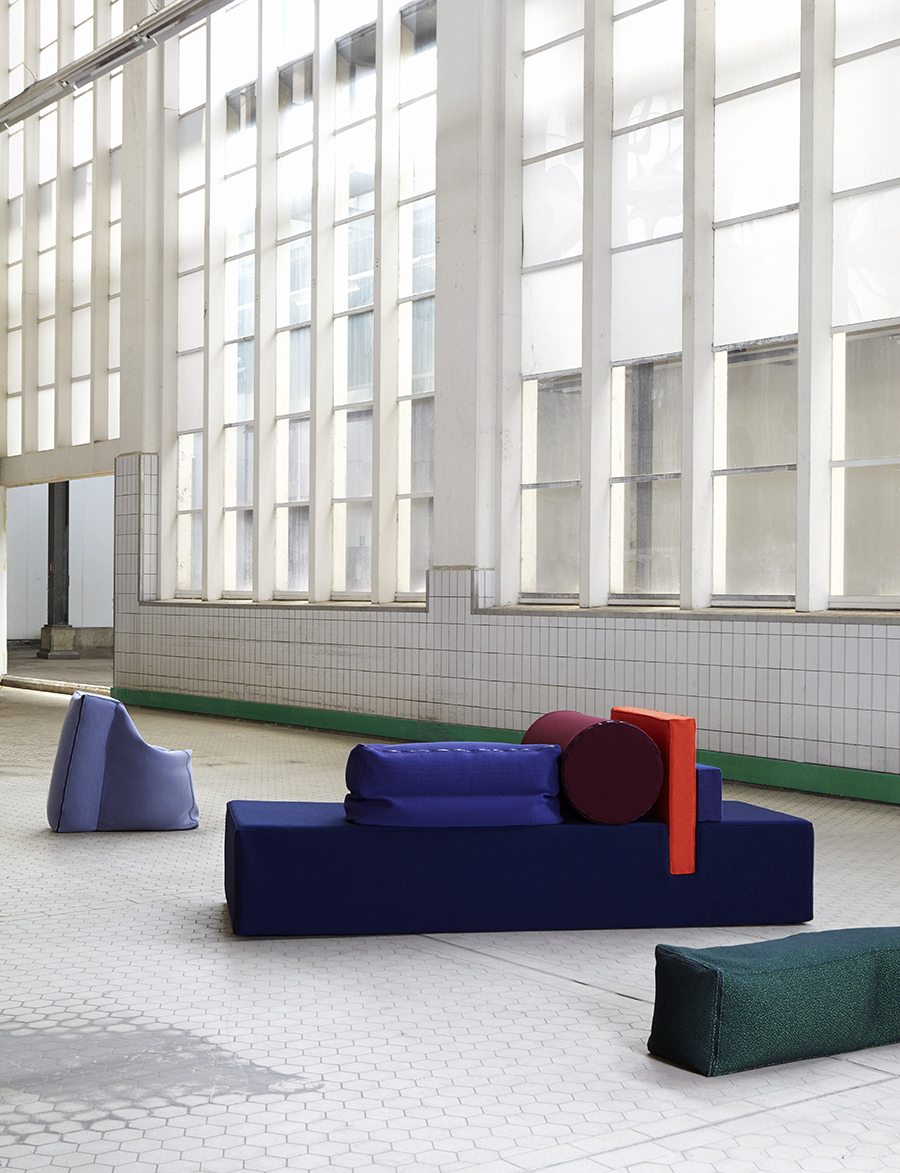 Hedwich Hooghiemstra designed a series of flexible furniture elements that can be combined in different ways to support different needs, spaces and evolving lifestyles. Photography by Femke Rijerman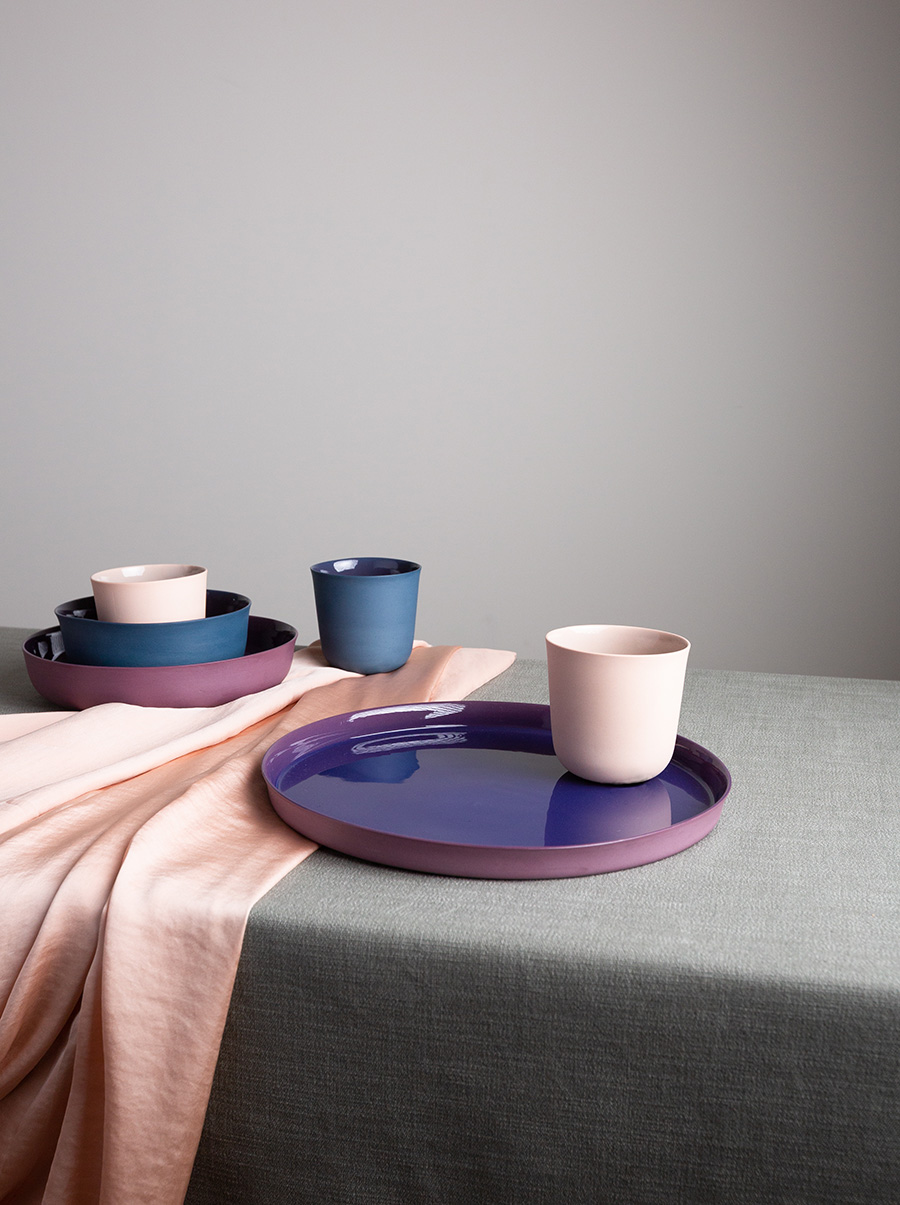 Simone Doesburg showed a spectrum of 75 different color gradients on her ceramics by pairing different colored clays with semi-transparent glazes. At the rim of the pot where the glaze is thin more of the clay body shows through and at the bottom, the glaze pools concealing the colored clay beneath. Photography by Raf Celis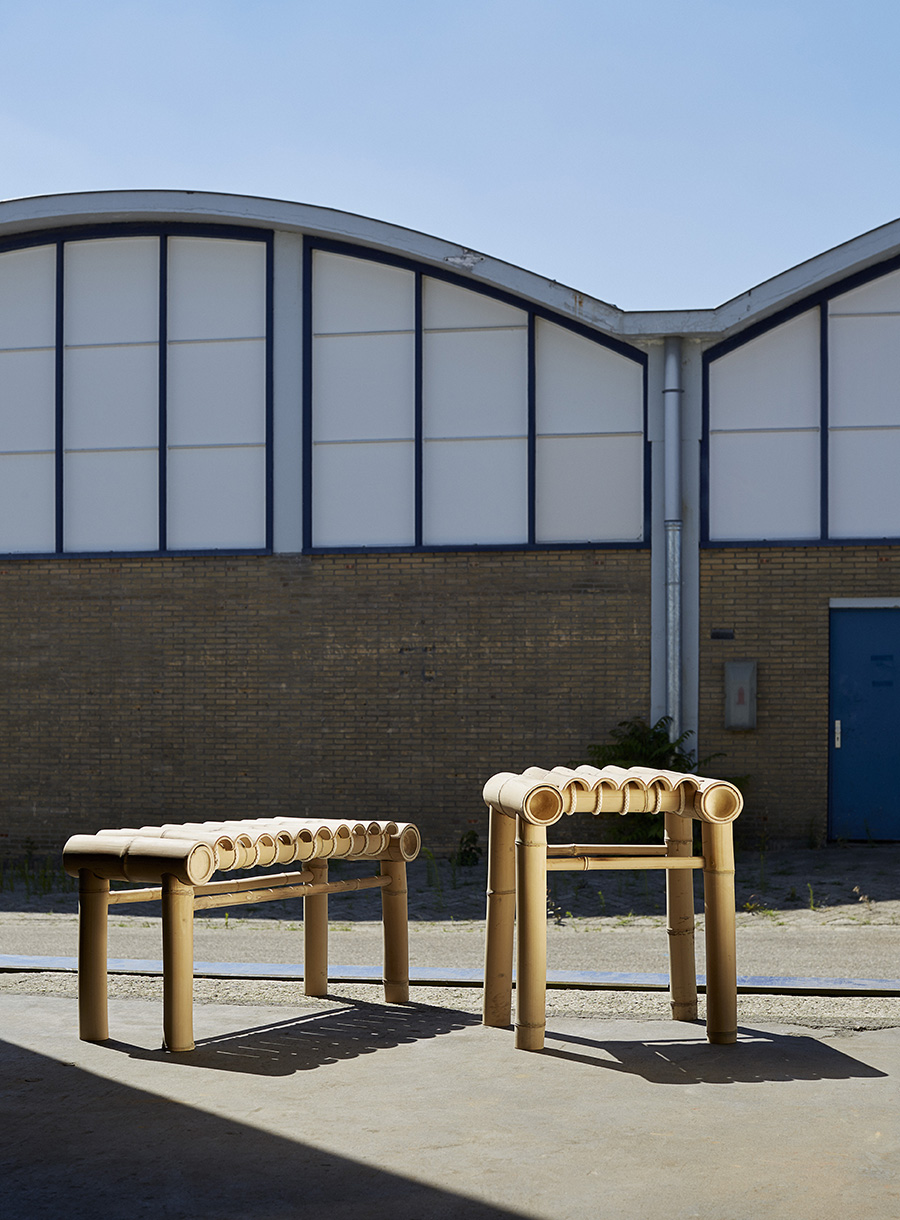 Zhiya Huang worked with the natural properties of bamboo to develop a new way of making furniture joints using only rope and no glue or nails. The pieces were made with local craftsmen and materials from her home town of Chengdu in China. Photography by Nicole Marnati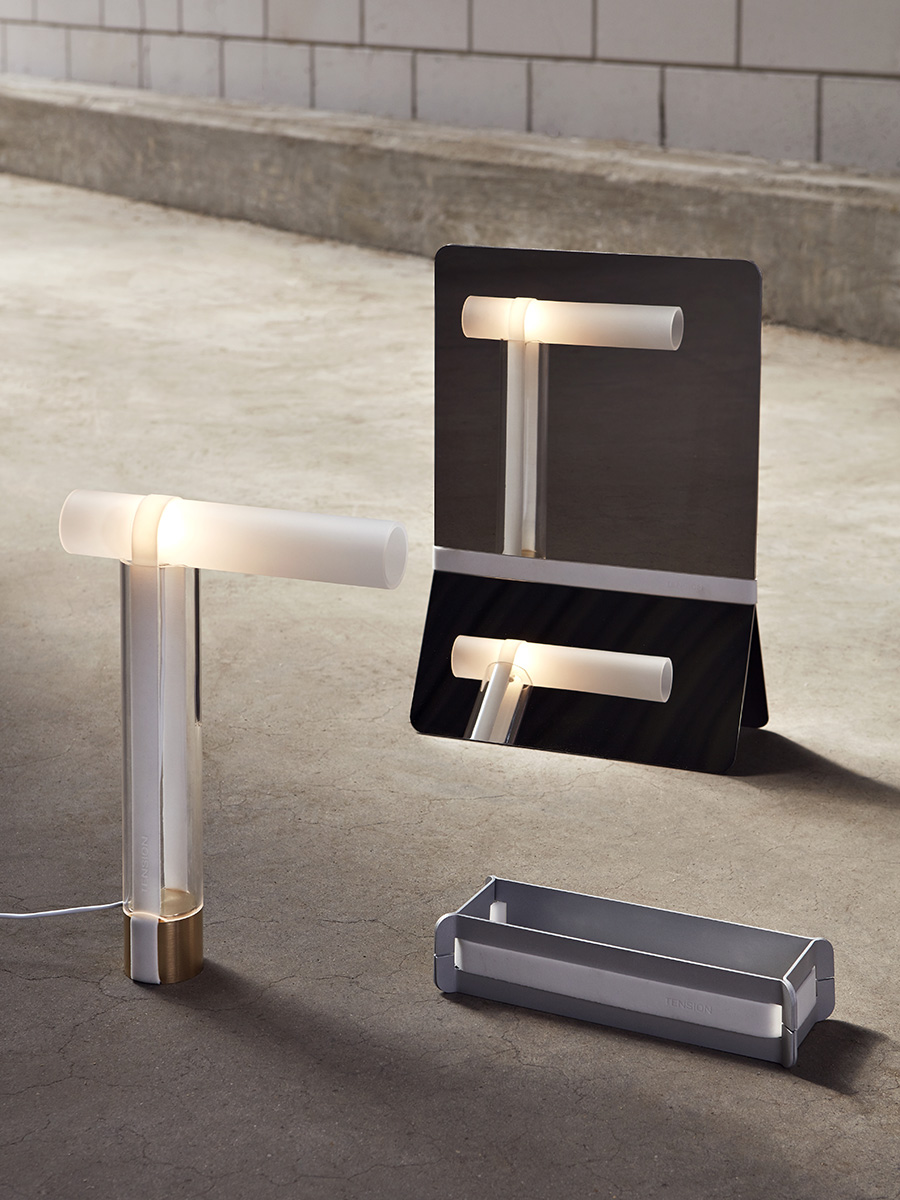 Matthieu Muller designed tabletop accessories bound together with a large, frosted white rubber band. The minimal products that include a lamp, mirror and stationery holder can be flat packed for storing or shipping. Photography by Ronald Smits
Creative Ukraine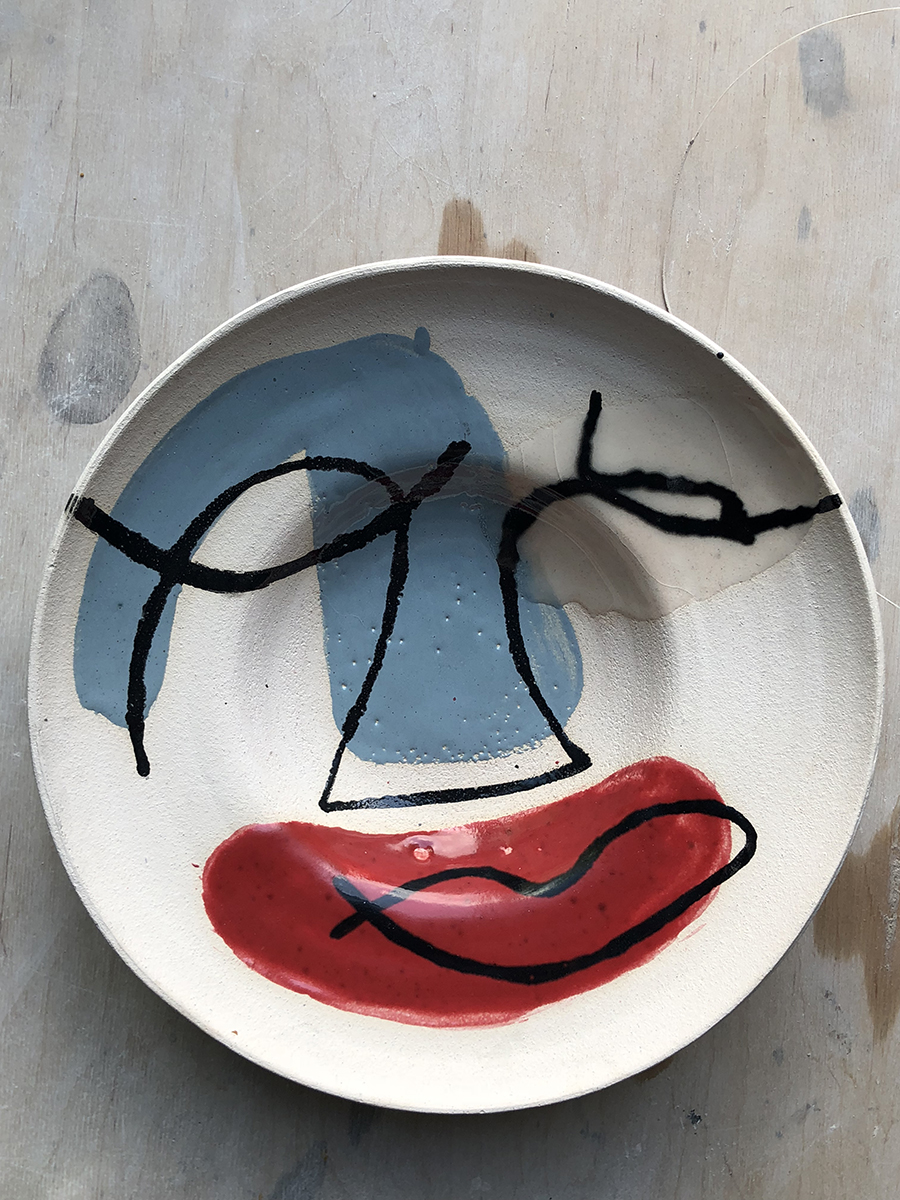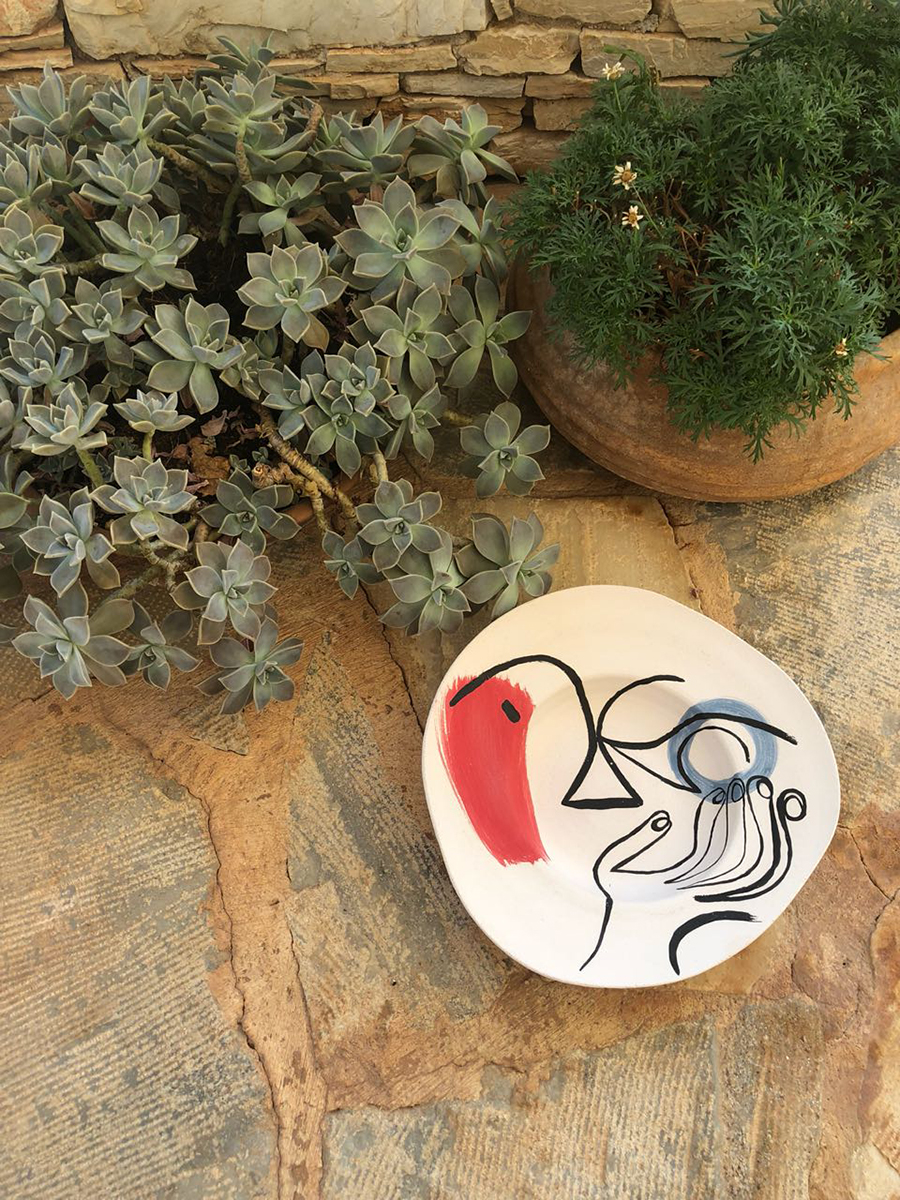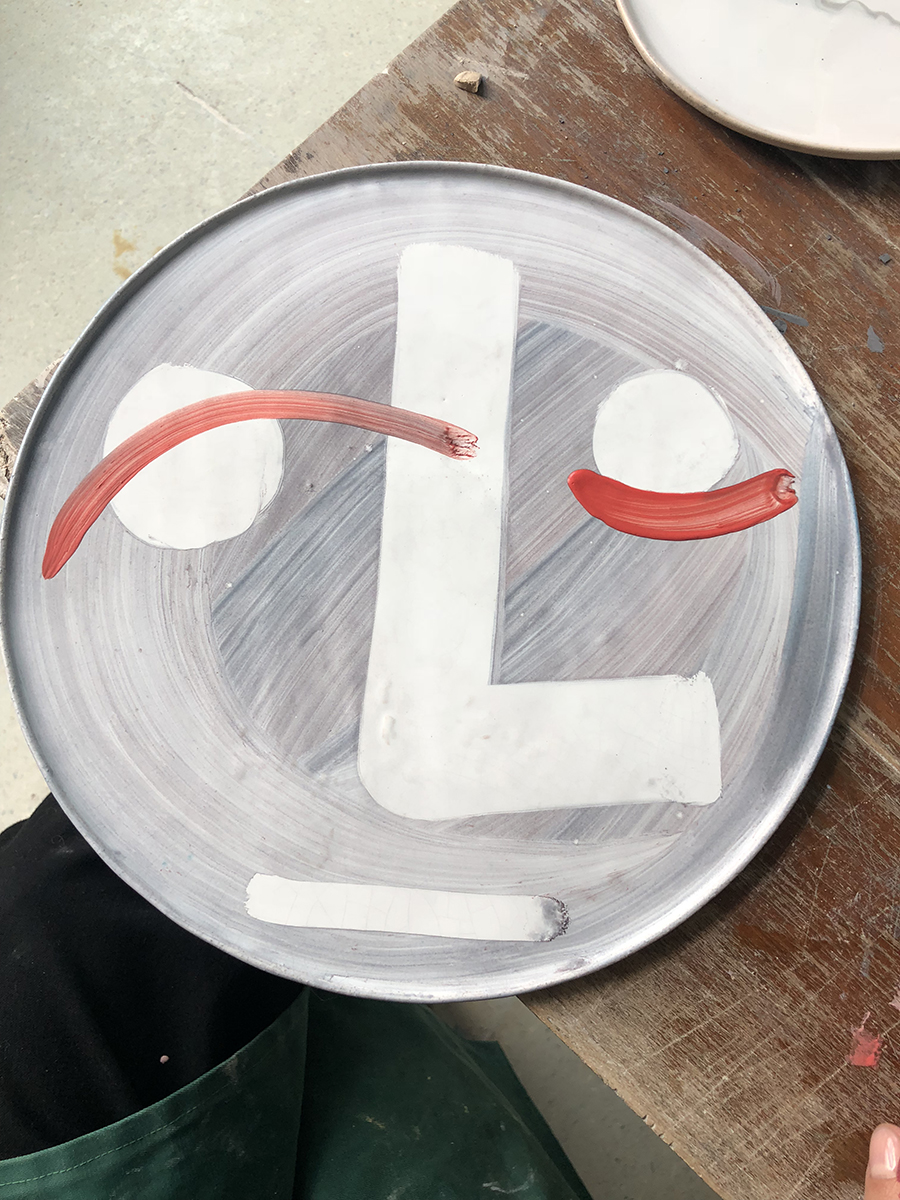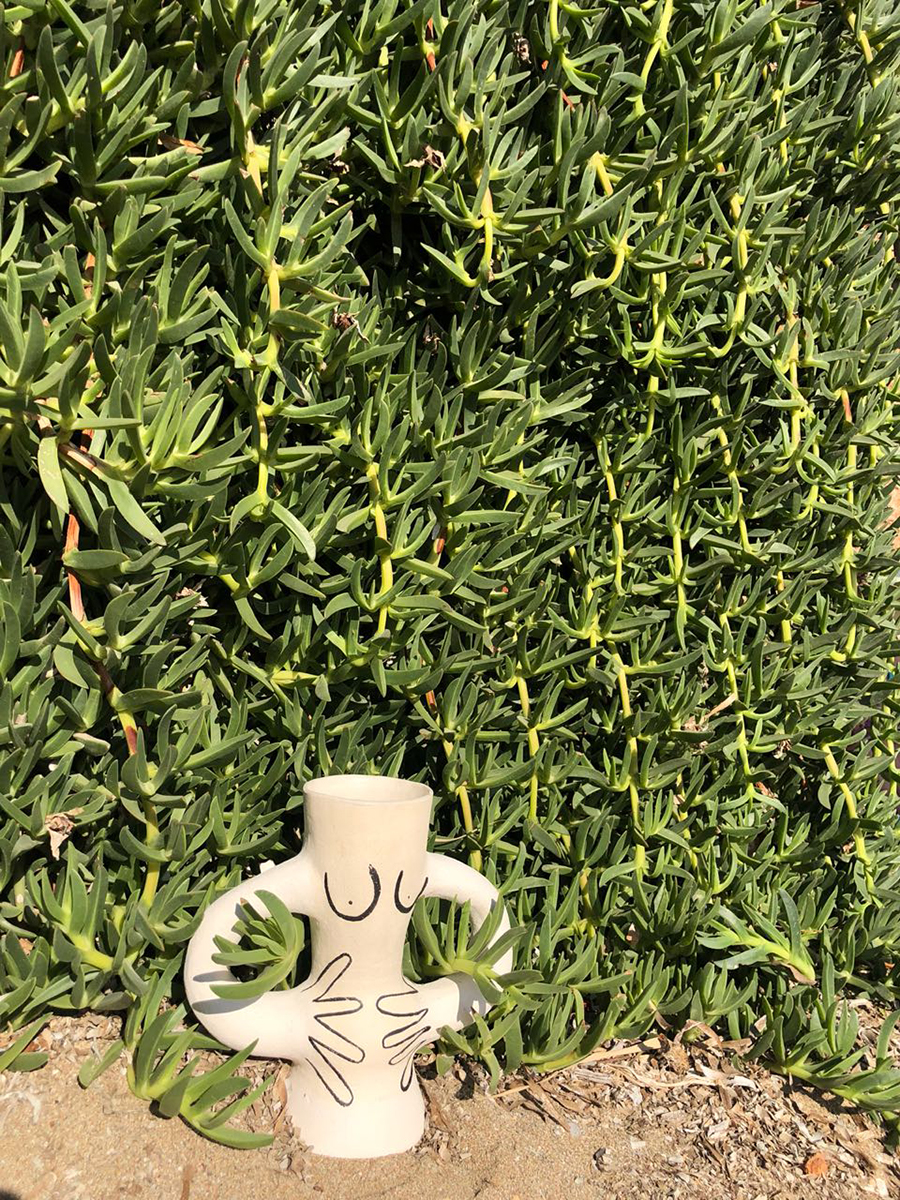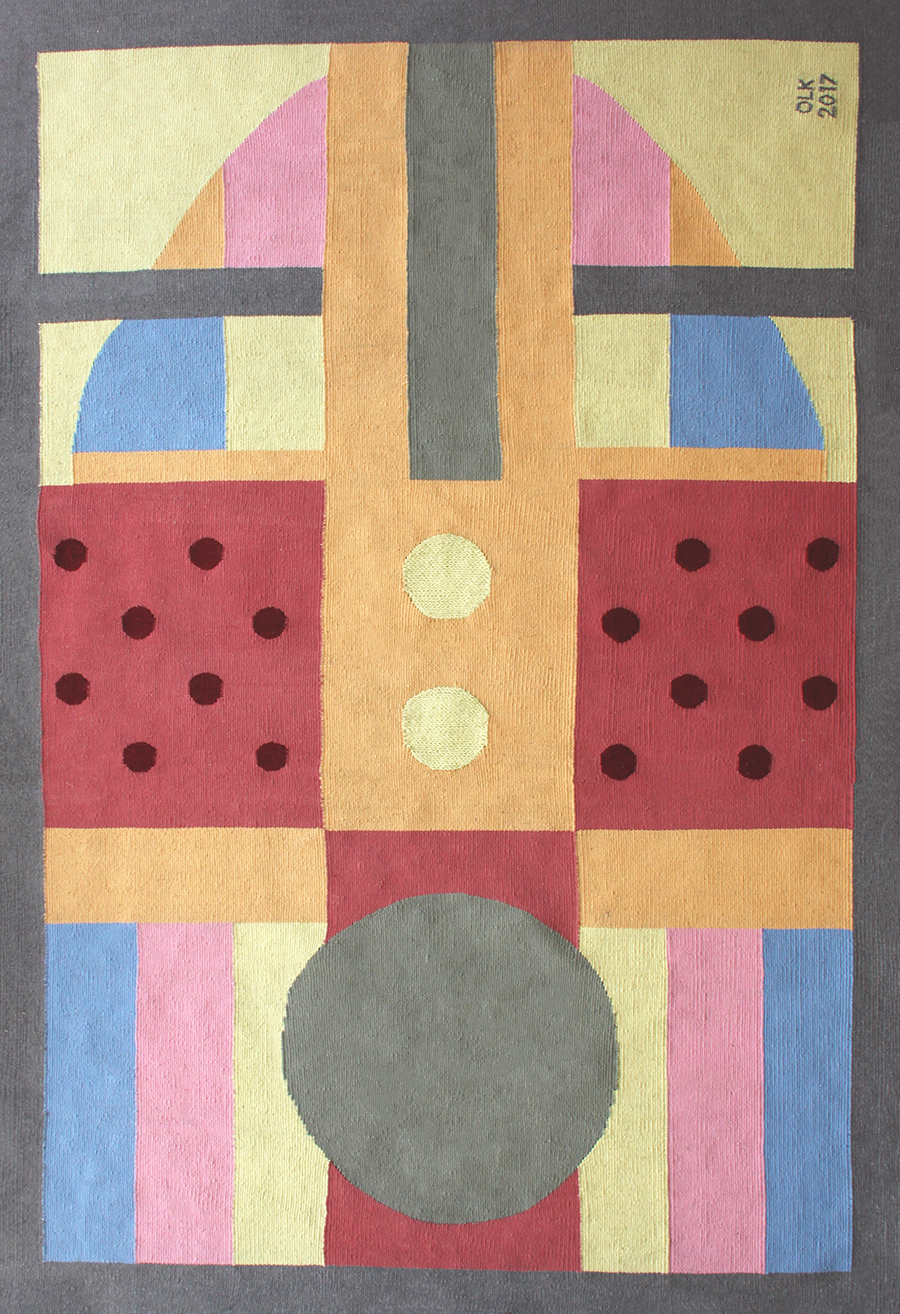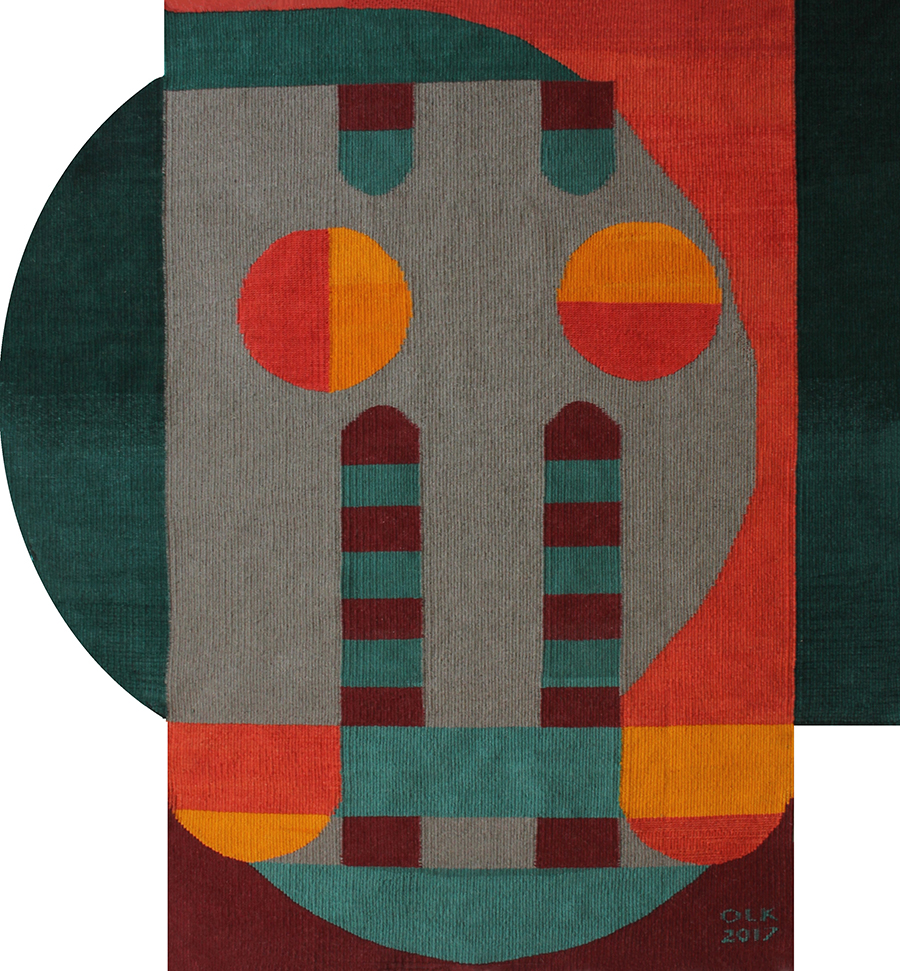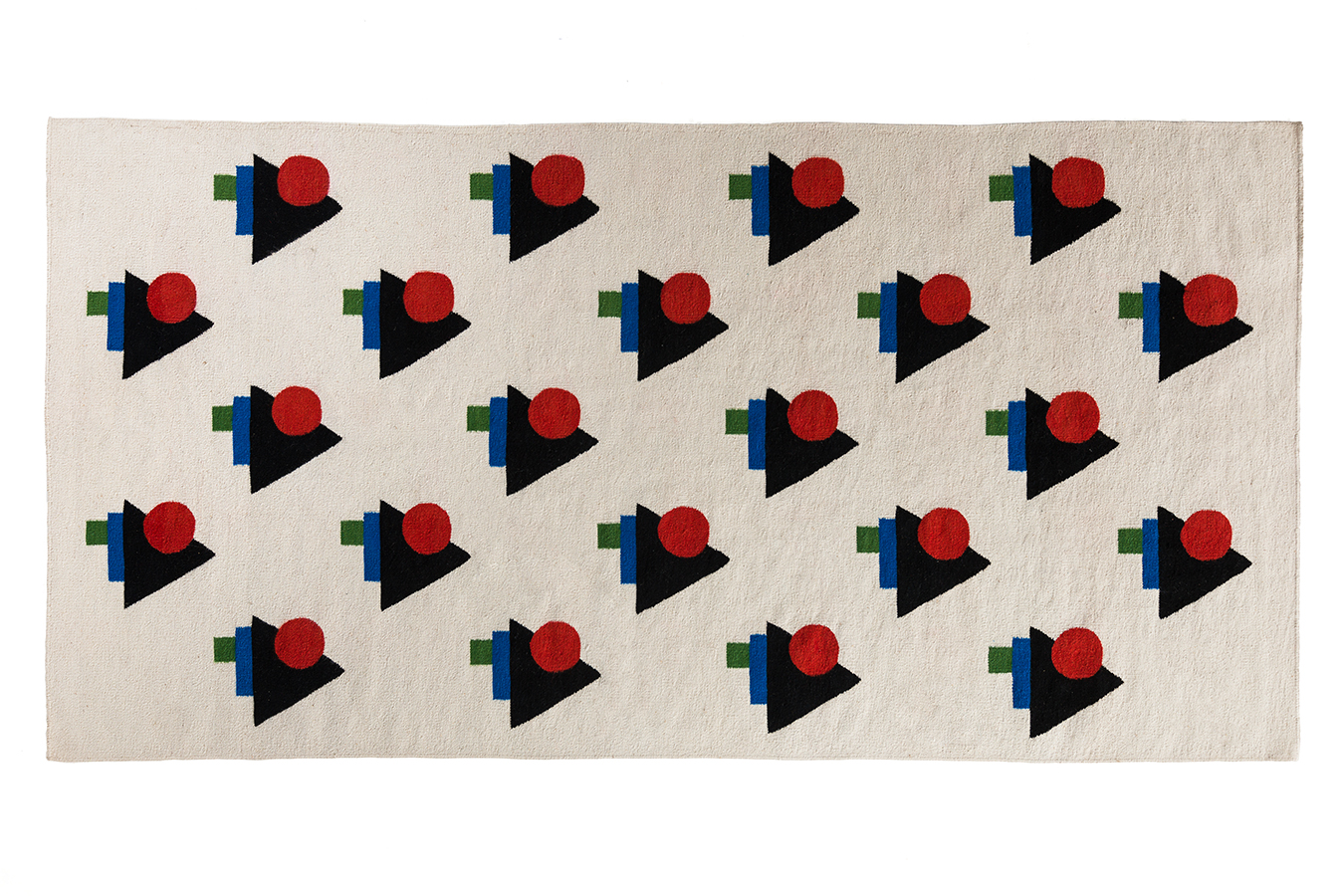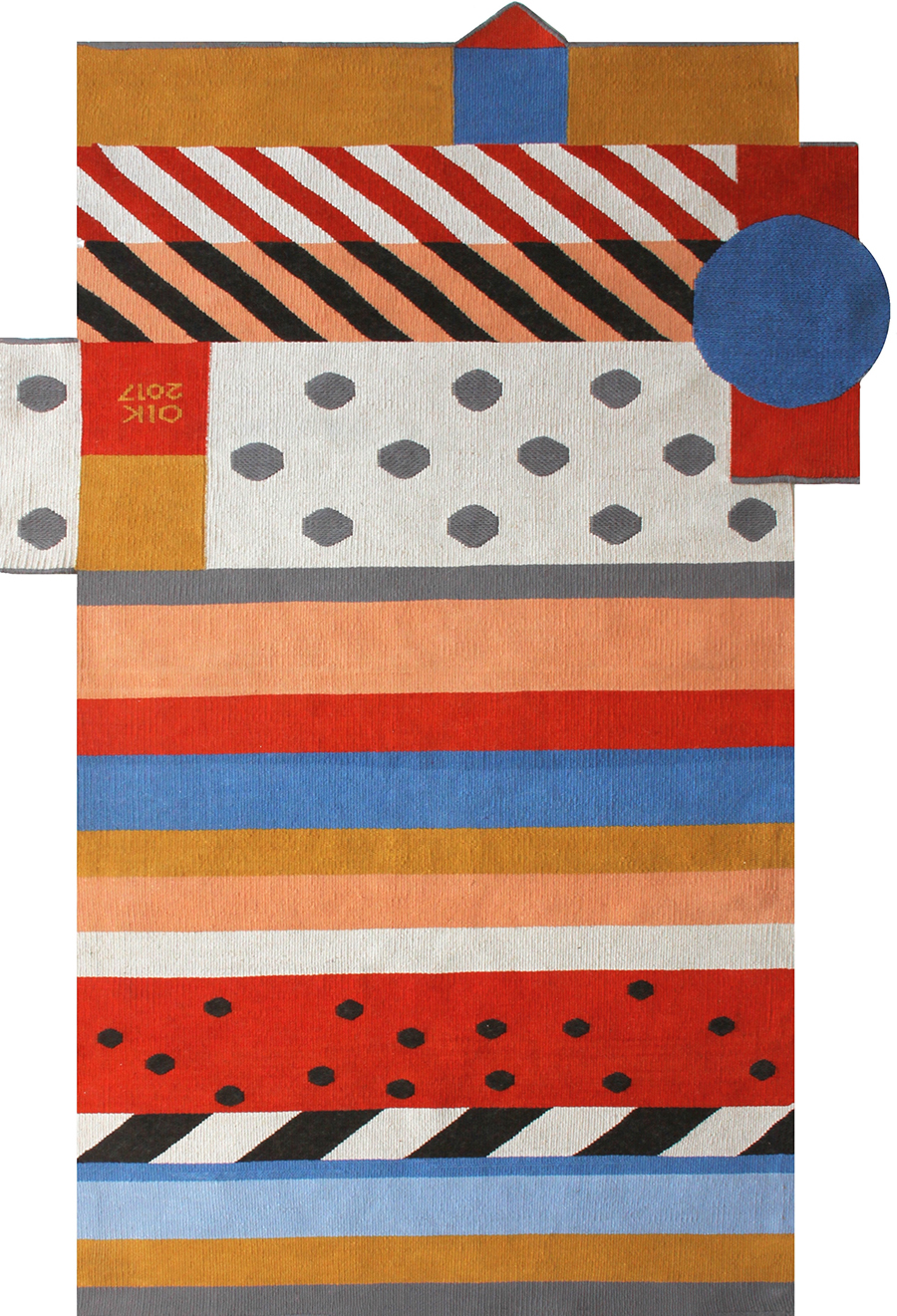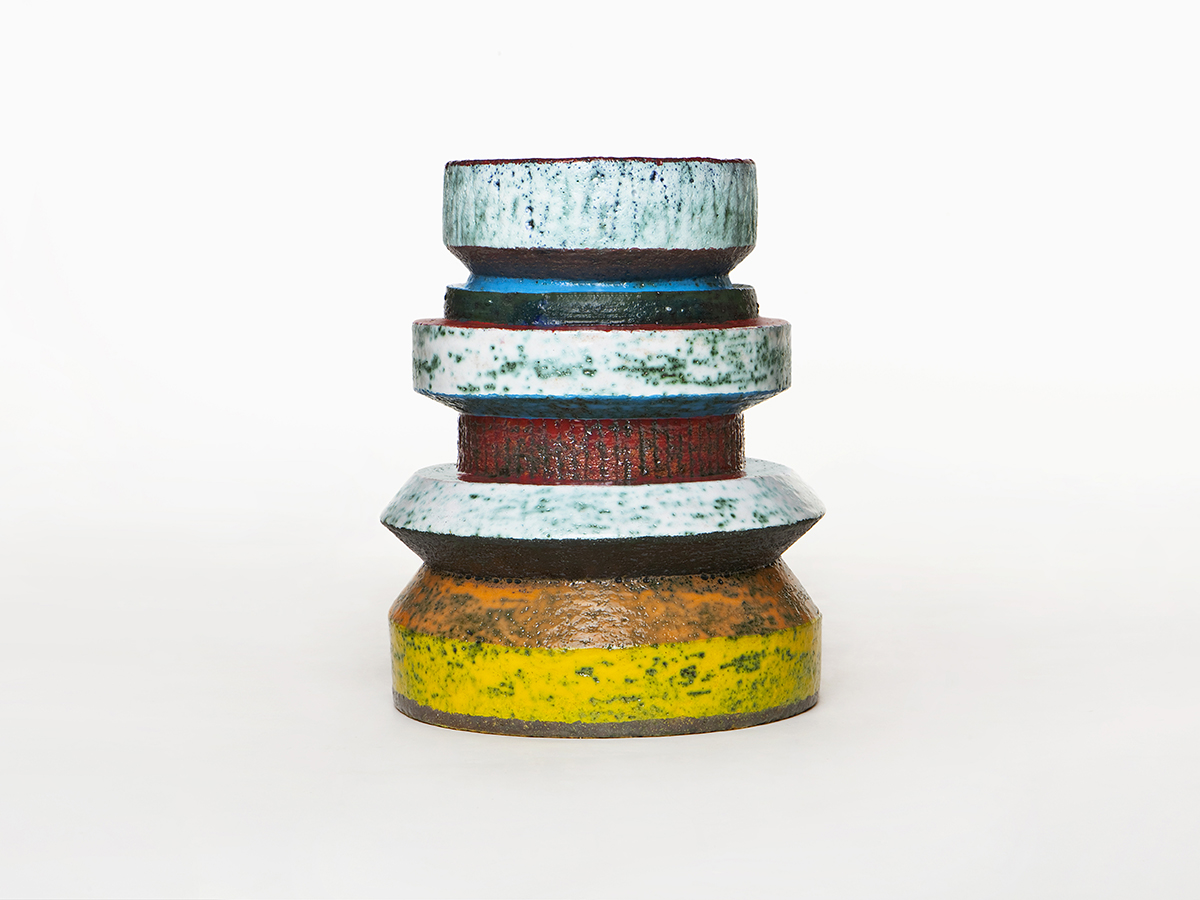 The Creative Ukraine exhibition "Modern_ism" exuded a vibrant energy, and three stand-out talents caught our eye. From top: Masha Reva brings a modernity to traditional Ukrainian ceramics in her first collection for new brand Nadiia. Olk Manufactory showed hand-woven kilims featuring geometric folk motifs. And in Ceramic Travellers by Sergey Makhno, a set of totem-like pots represent the different continents. The stacked forms are emphasized with vivid color and layered with a mottled, copper-green glaze.
Crafts Council Nederland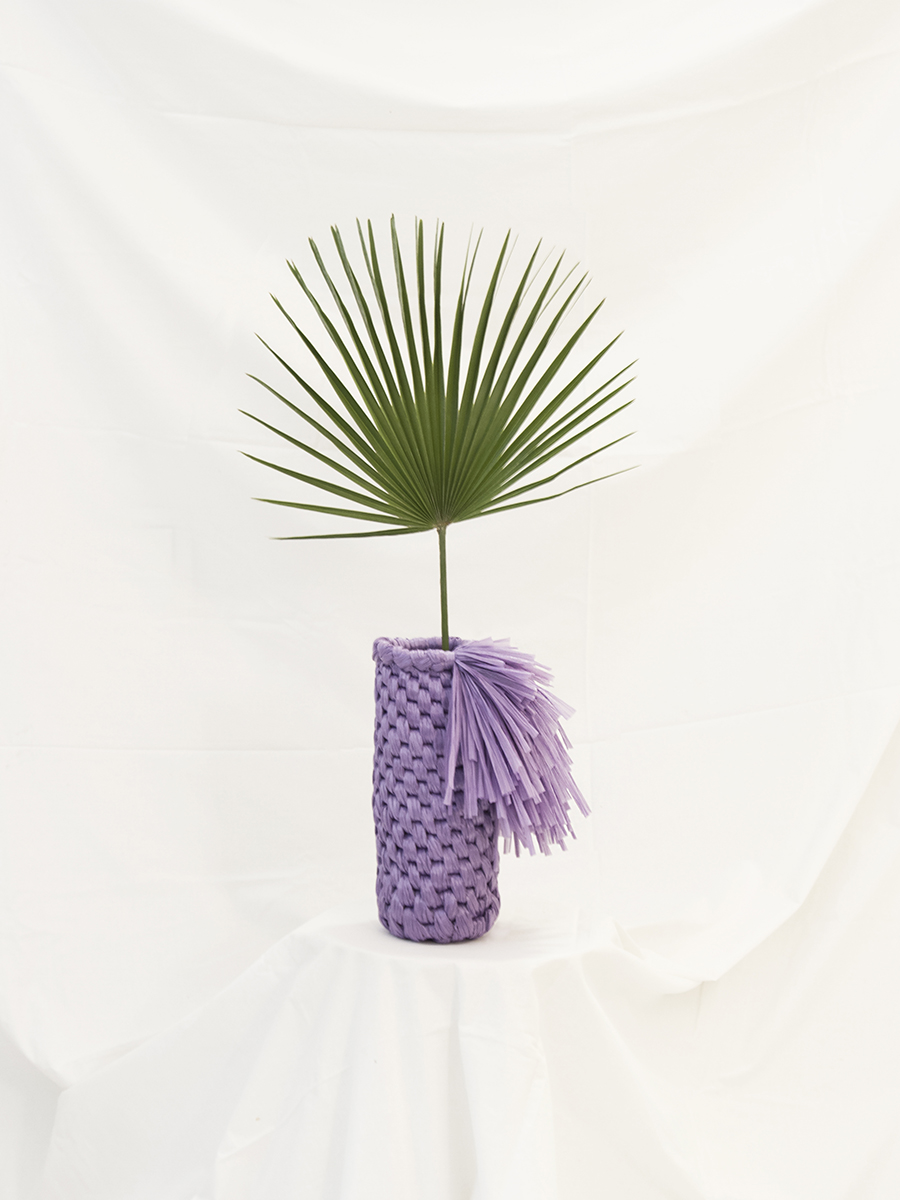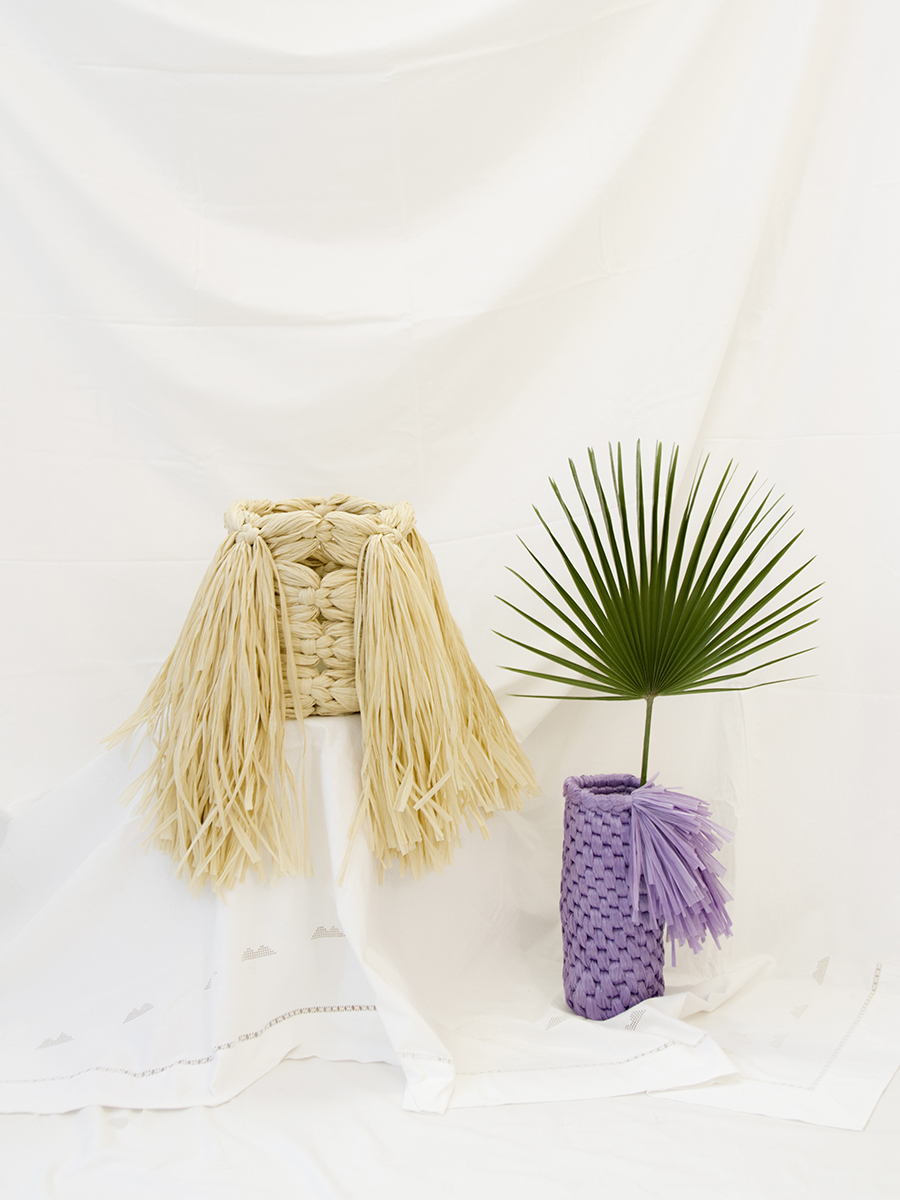 Agustina Bottoni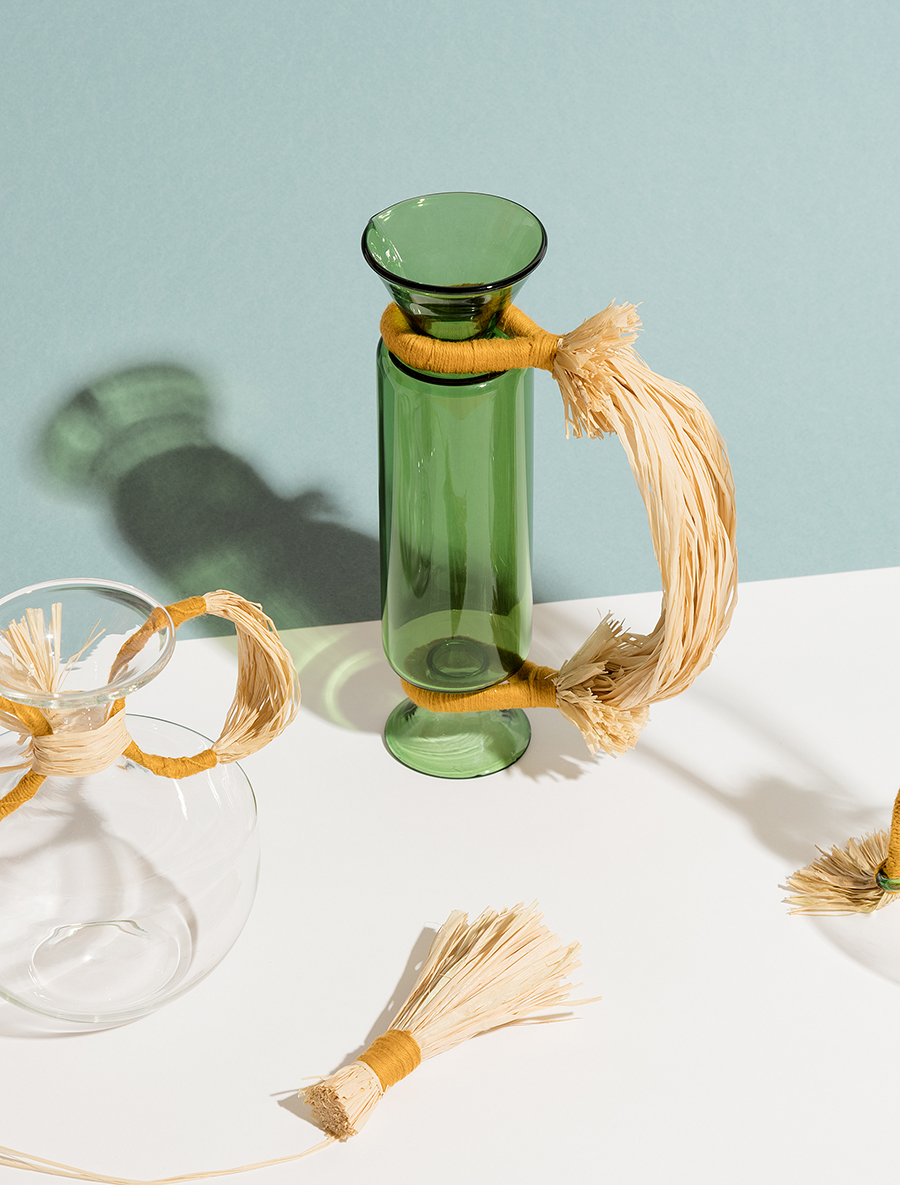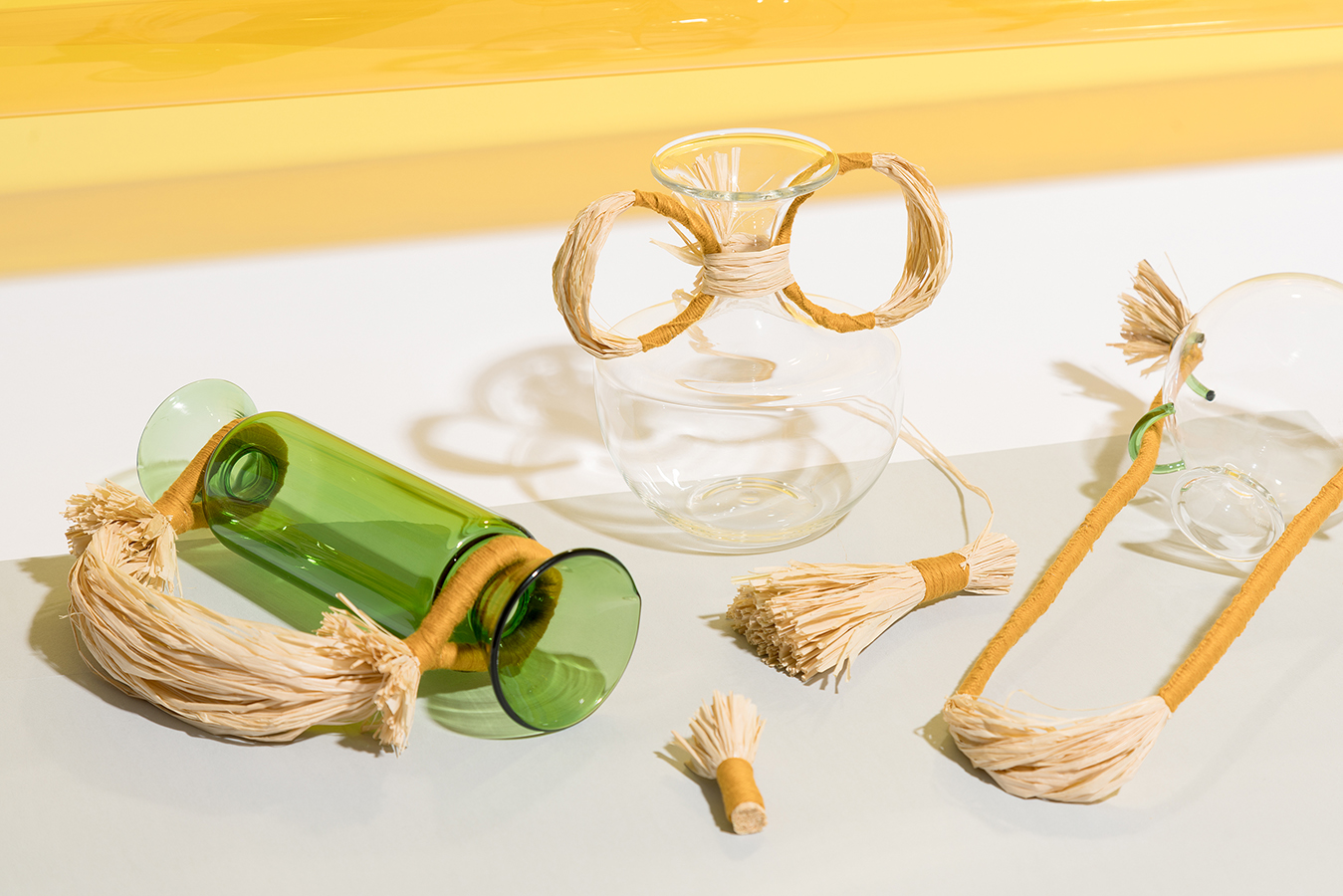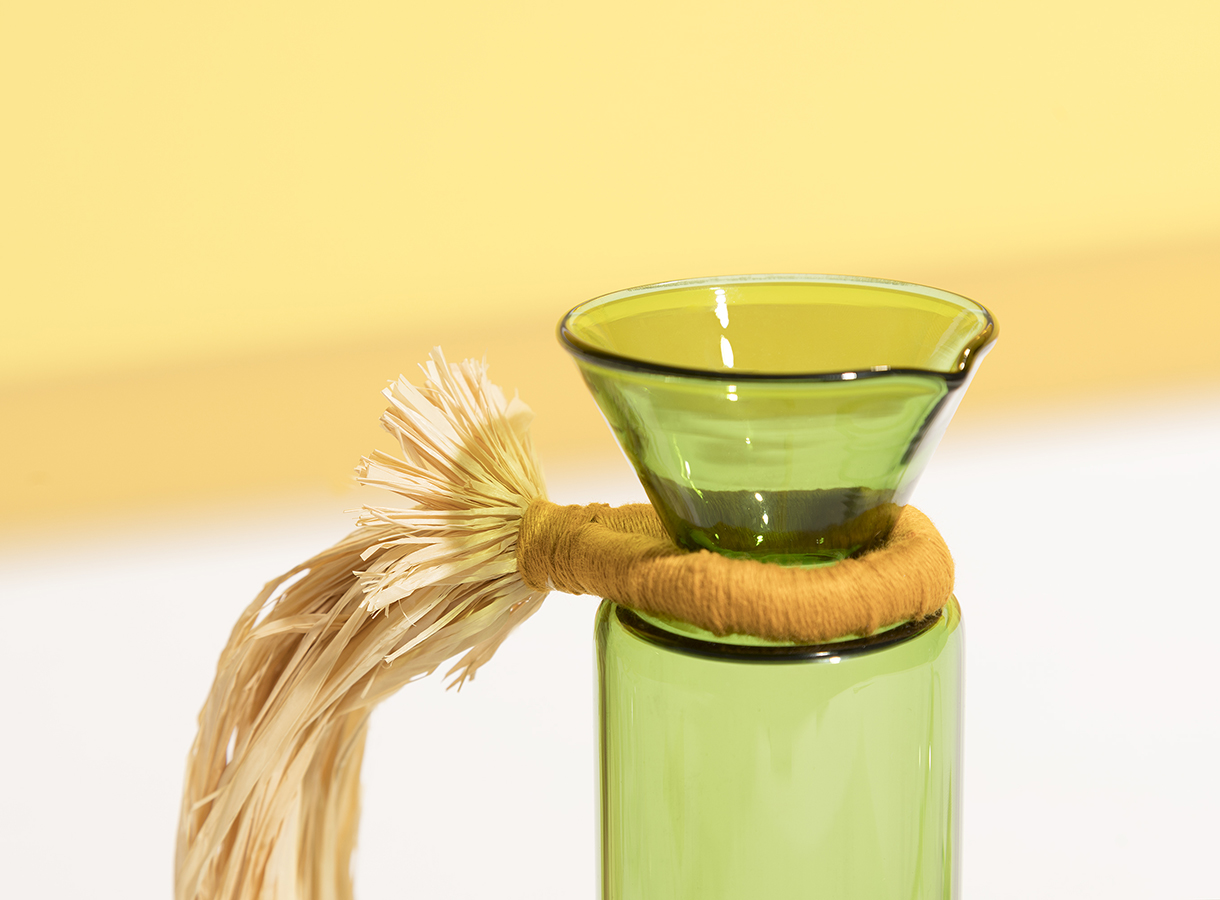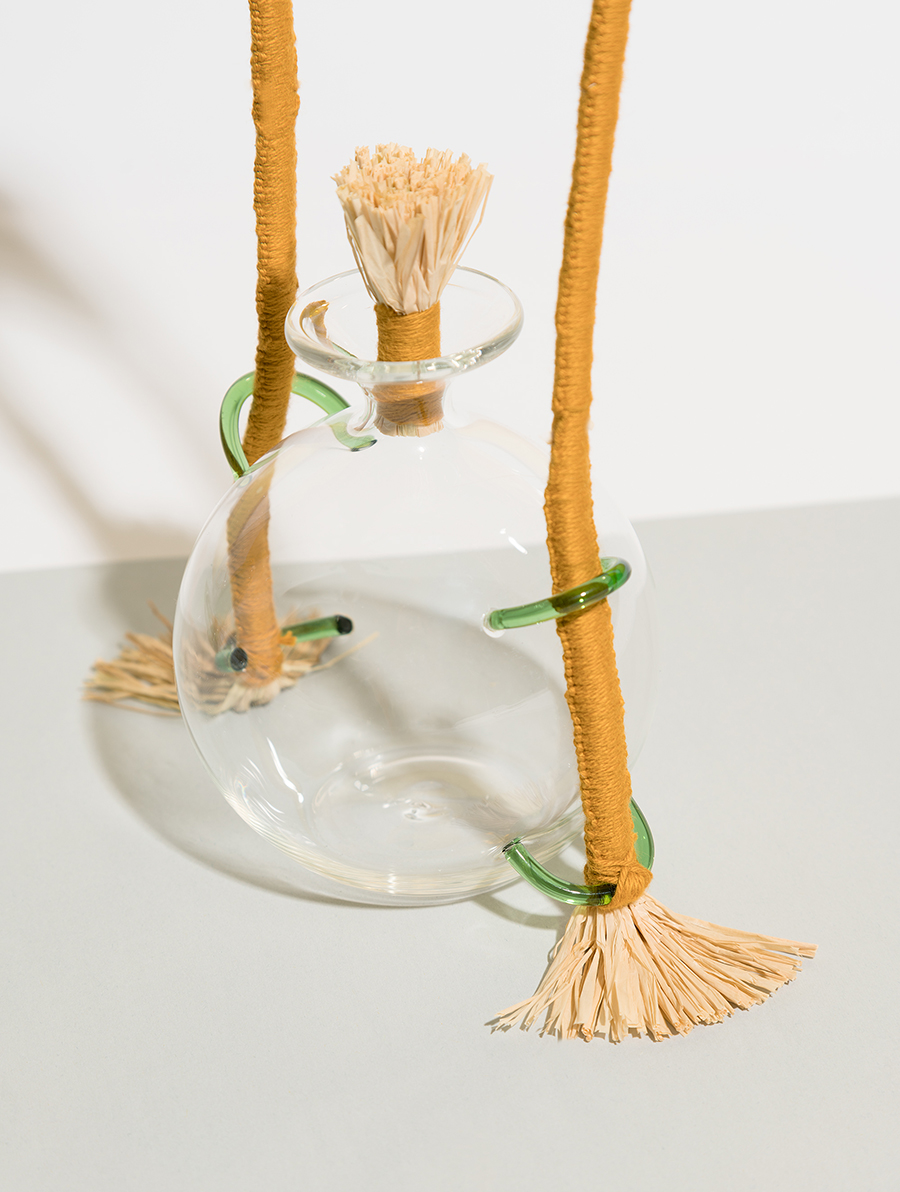 Astrid Luglio
Back in April, the Crafts Council Nederlands initiated a masterclass for young designers to discover craft of macramé. Six months later, the developments were on display at the How & Wow exhibition at Dutch Design Week. Inspired by Roman flasks featuring woven wicker, Italian designer Astrid Luglio made whipped raffia handles for glassware, while Italian designer Agustina Bottoni applied the technique to basketry in lilac and natural raffia. Photography by Roberto Nino Betancourt and T-Space
Rive Roshan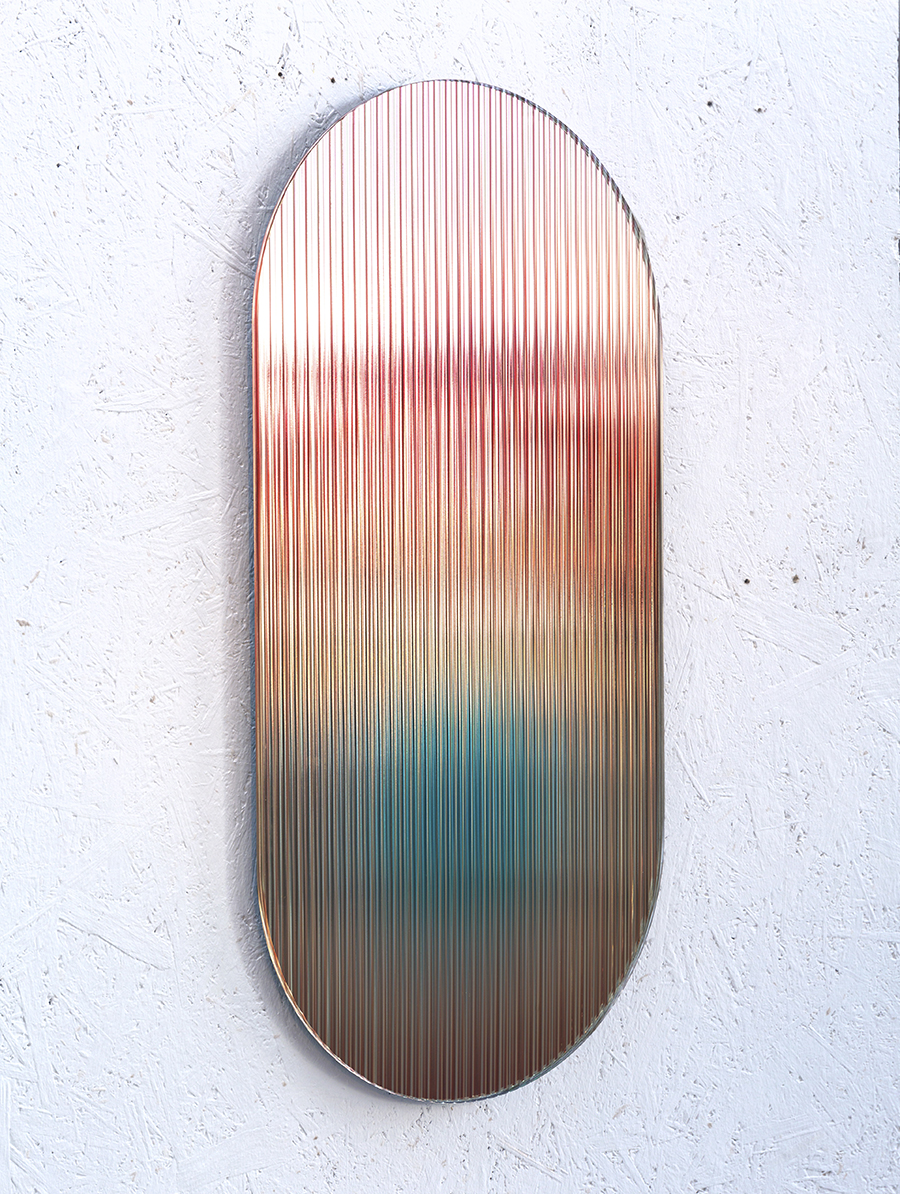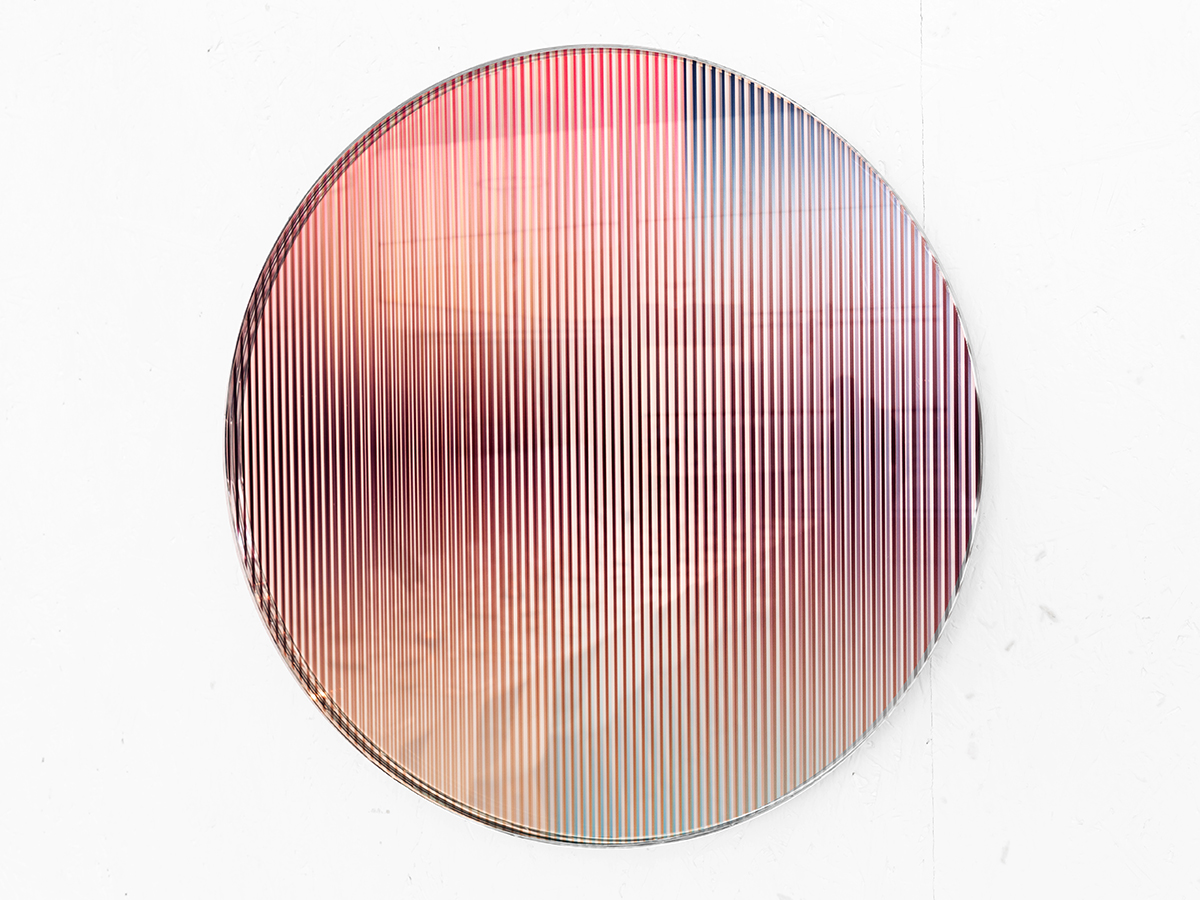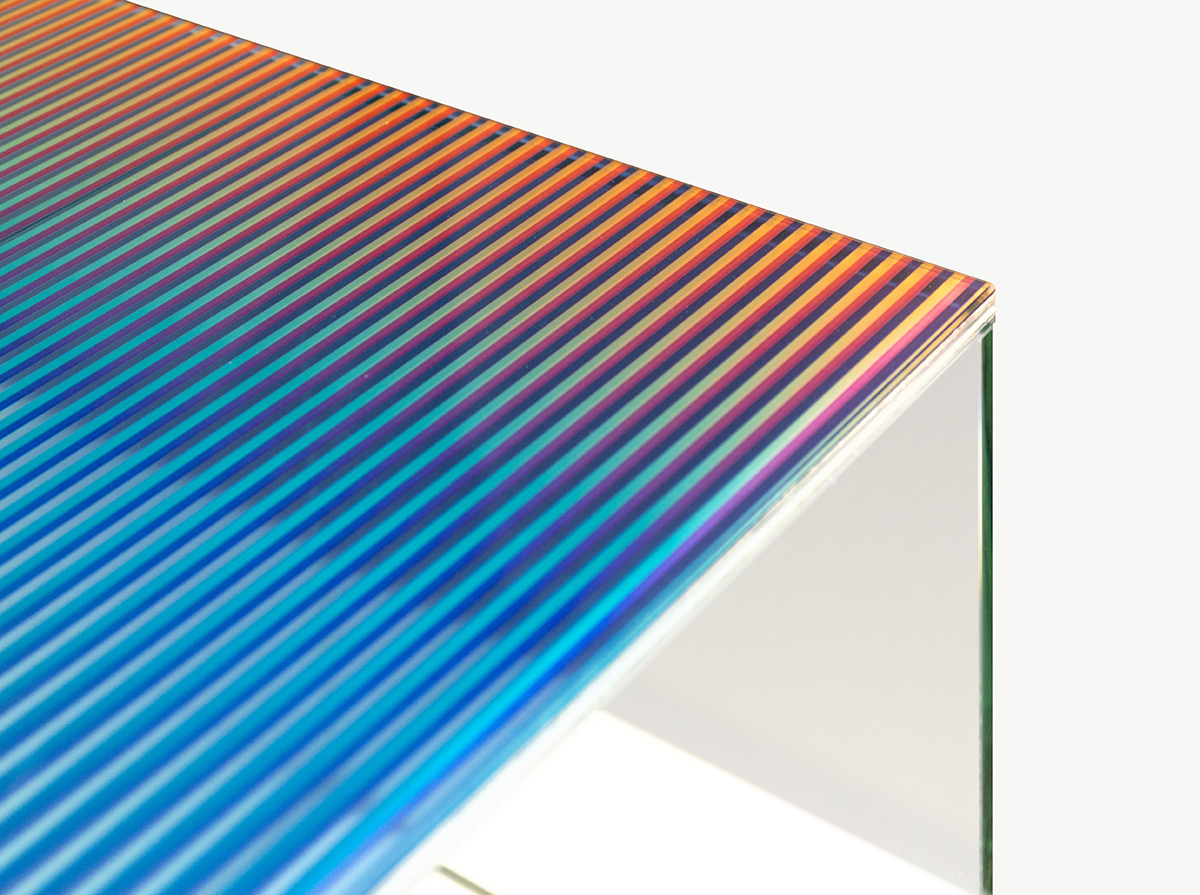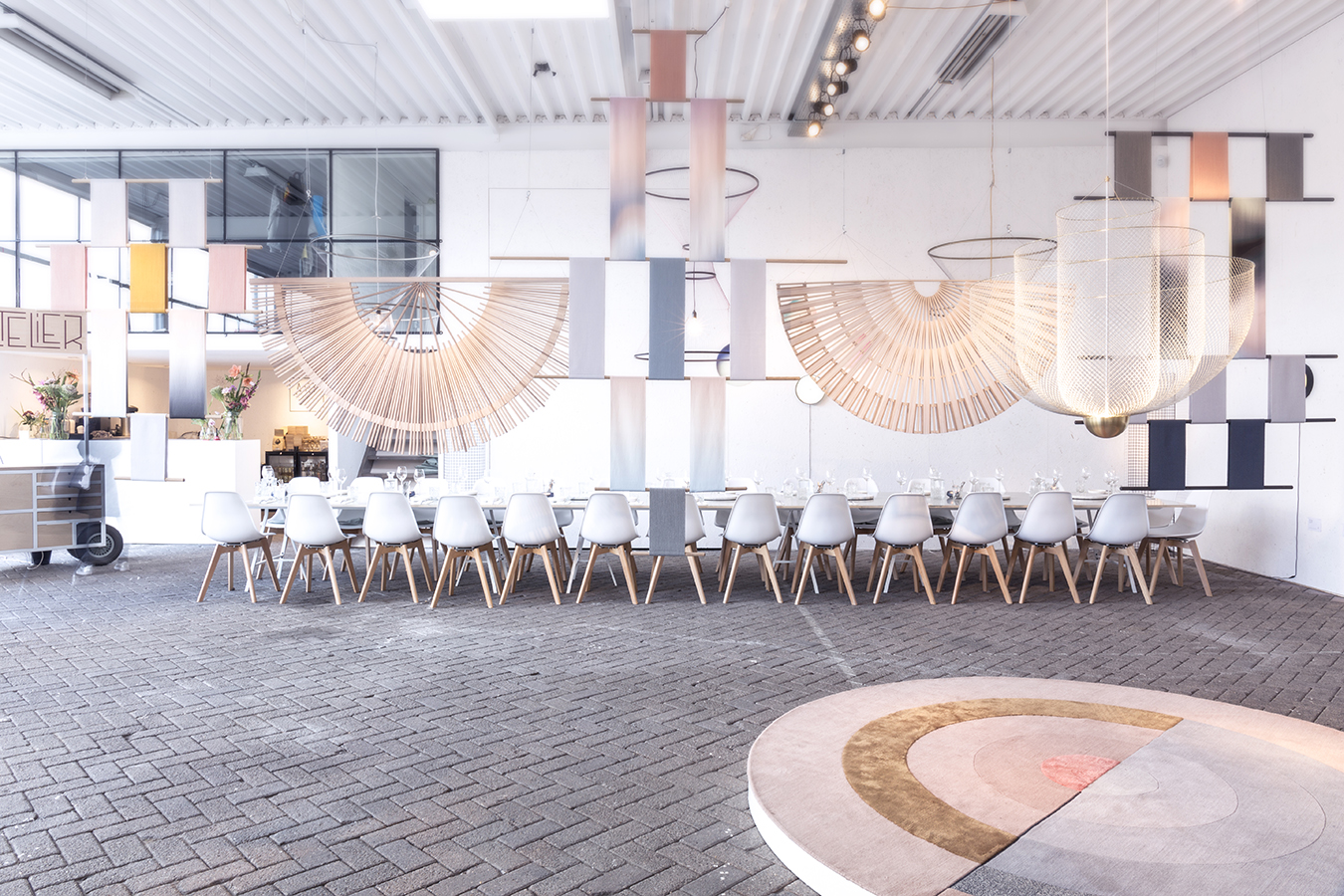 Design duo Rive Roshan showed new glass pieces with hypnotic surfaces made using gradients, layered color and rippled reflections at the 28 Grams of Happiness show. Their Trichroic table and mirror employs three layers of glass with offset printed stripes to produce a pattern that shifts in color depending on your viewpoint.
Antrei Hartikainen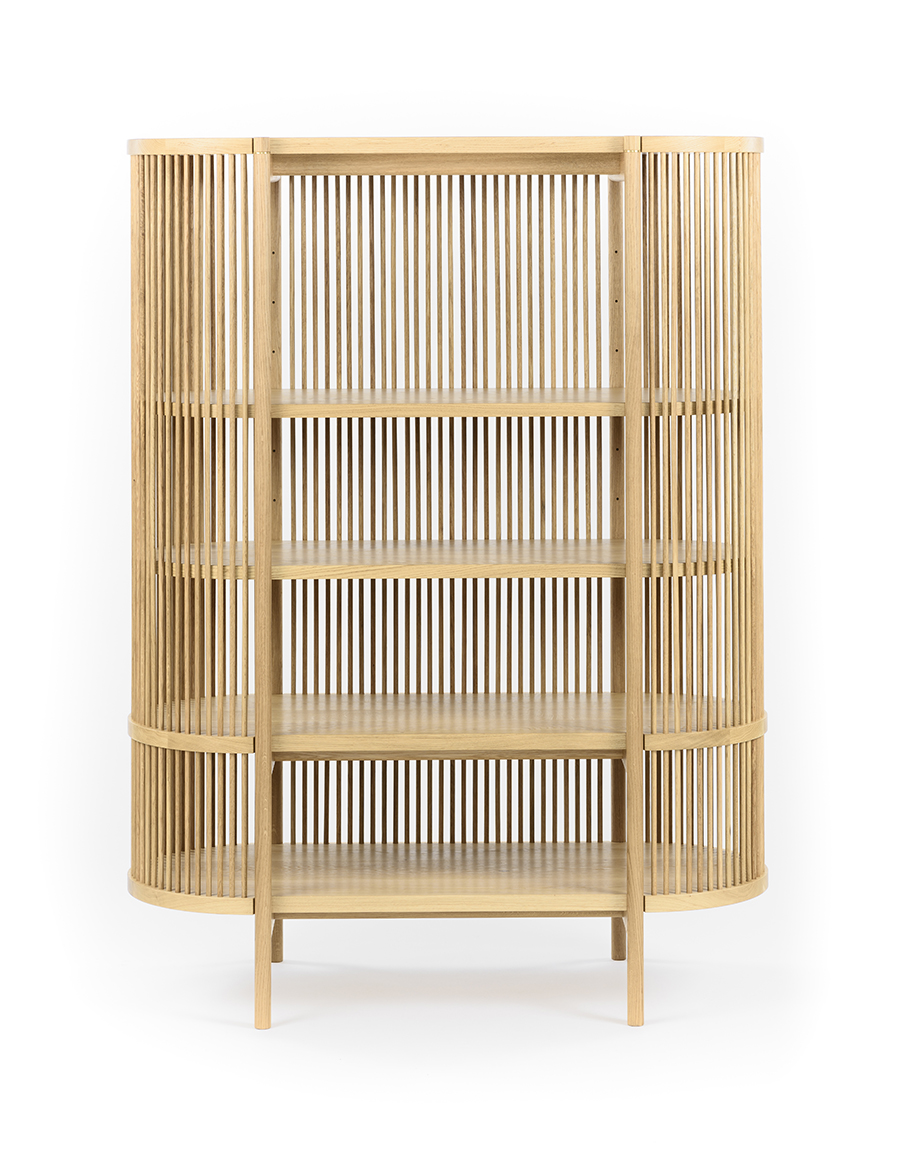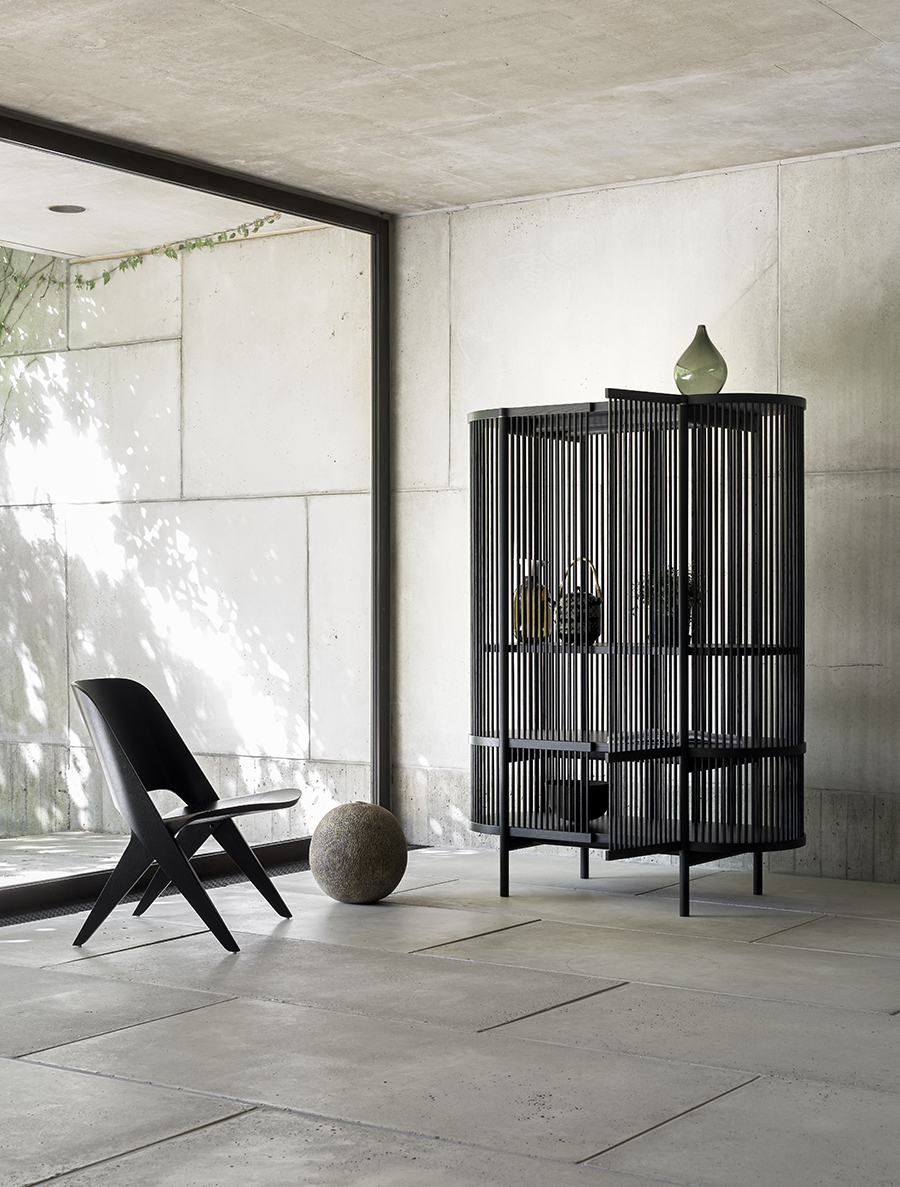 Finnish craftsman Antrei Hartikainen showed new cabinets and sideboards in natural or black stained oak designed for Poiat Product Oy. The Bastone collection is cleverly designed to be customizable and completely flat pack; each wooden dowel rests on a concealed spring so that it can be pushed down and easily removed. Photography by Arsi Ikäheimonen