12.01.18
Week of November 26, 2018
A weekly Saturday recap to share with you our favorite links, discoveries, exhibitions, and more from the past seven days. This week featured more than a few classic references: a lamp from South Korea inspired by Calder mobiles, a Melbourne cafe inspired by Jean Royère textiles, and a series of Italian rugs that channel Renaissance painters (pictured above).
Exhibitions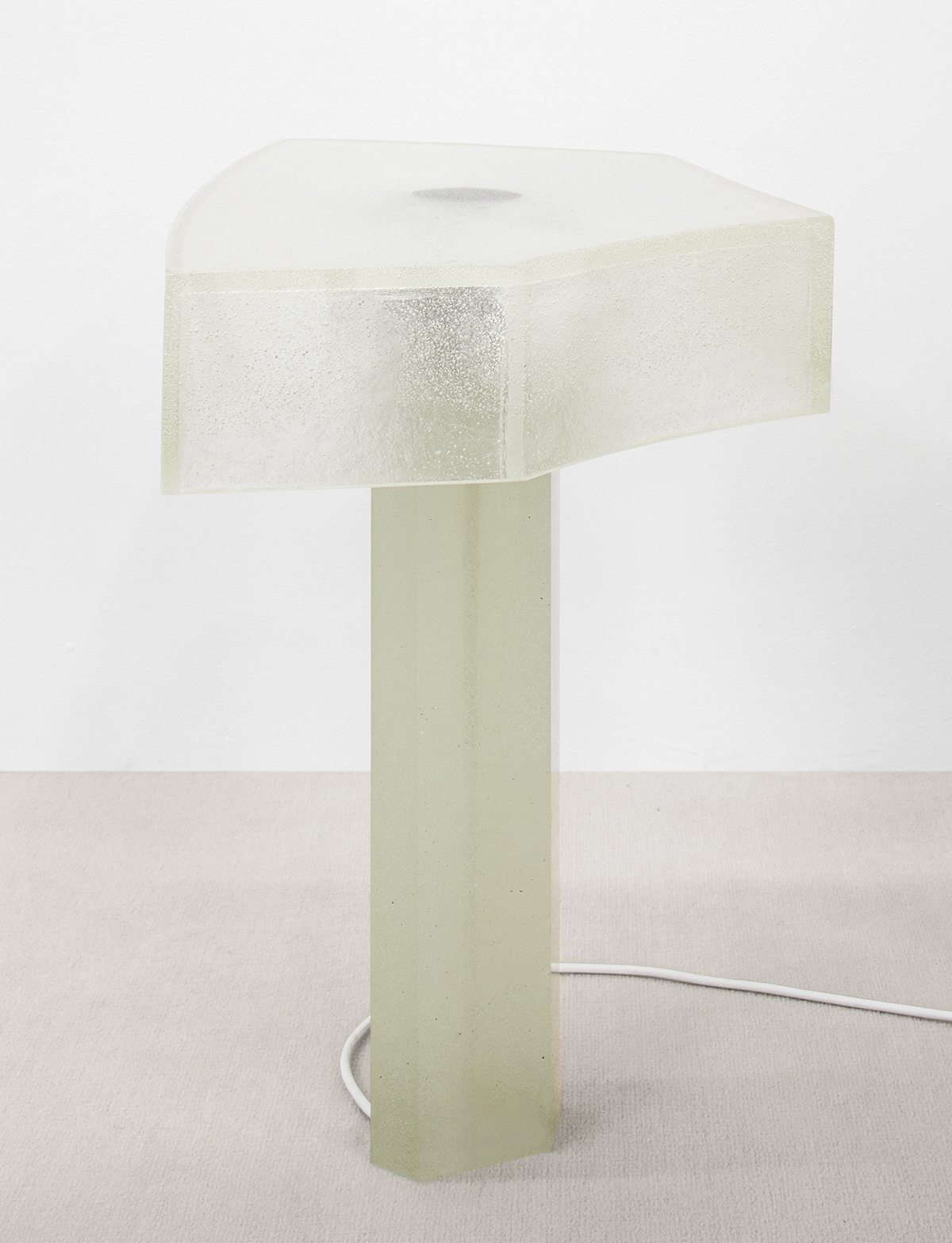 Studio Anne Holtrop's latest show at the Brussels gallery Maneira — which specializes in asking architects and other non-furniture-designers to design furniture — recently closed, but we just got images, and are in love with this bubbly glass table lamp in an intriguing non-color color.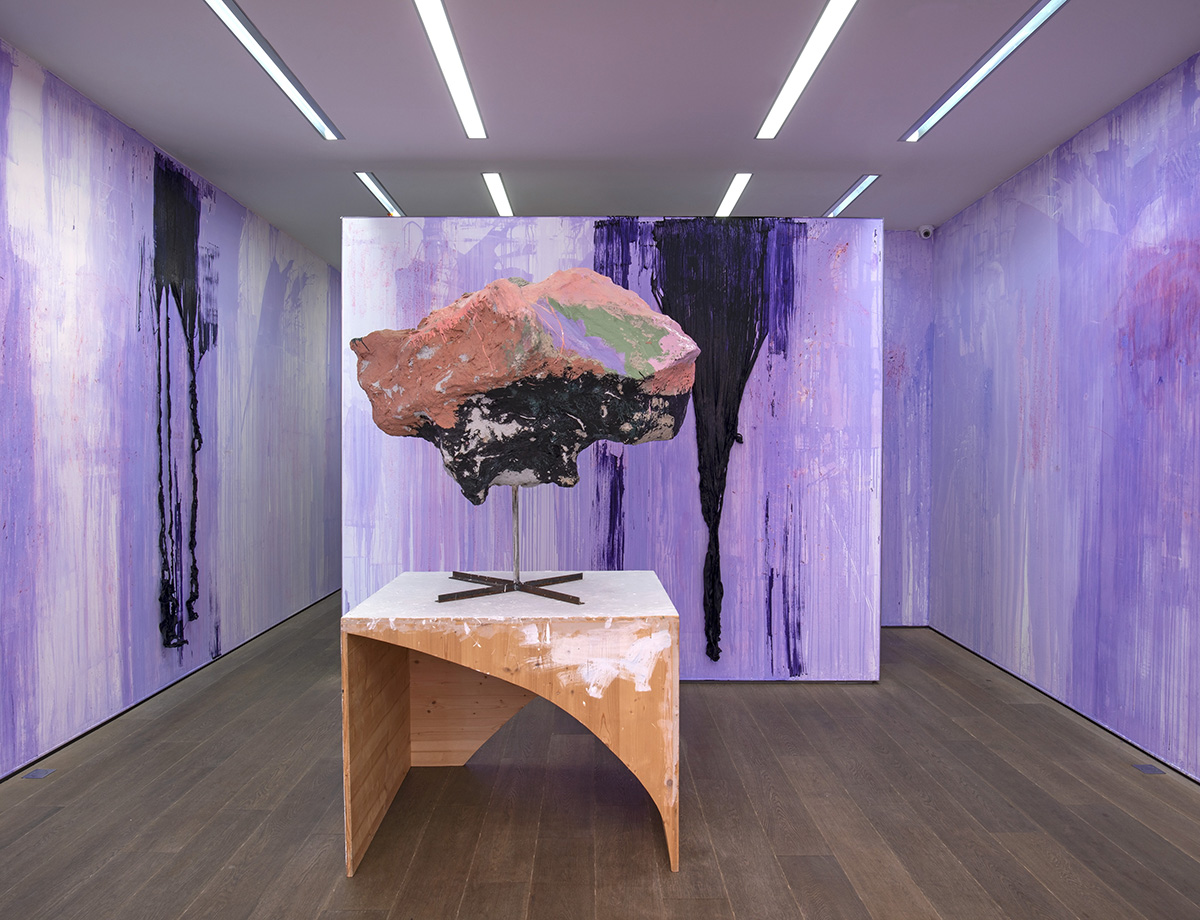 On view until January 10 at Natalie Seroussi gallery in Paris is an exhibition called "West World" that brilliantly pairs three Franz West sculptures from 2005-2010 with new, corresponding wall works by the Vietnamese-born, Paris-based artist Thu Van Tran.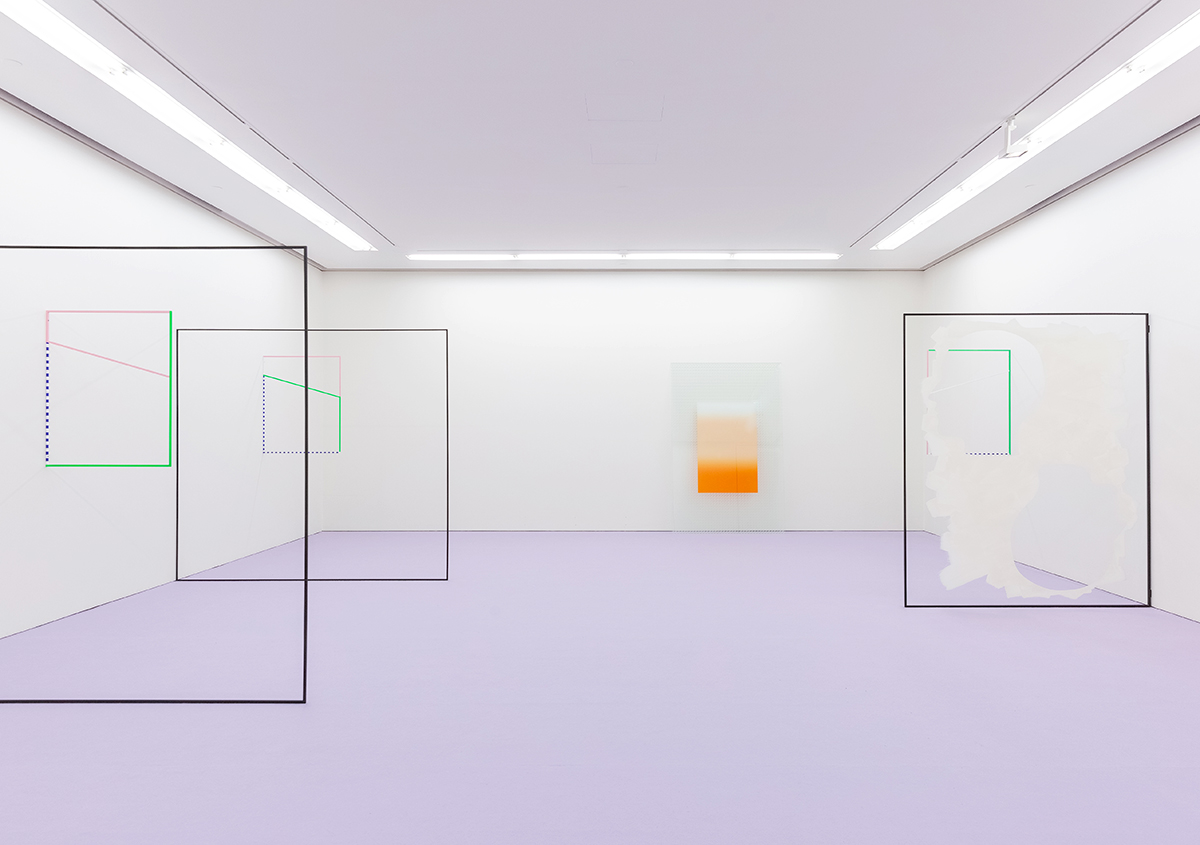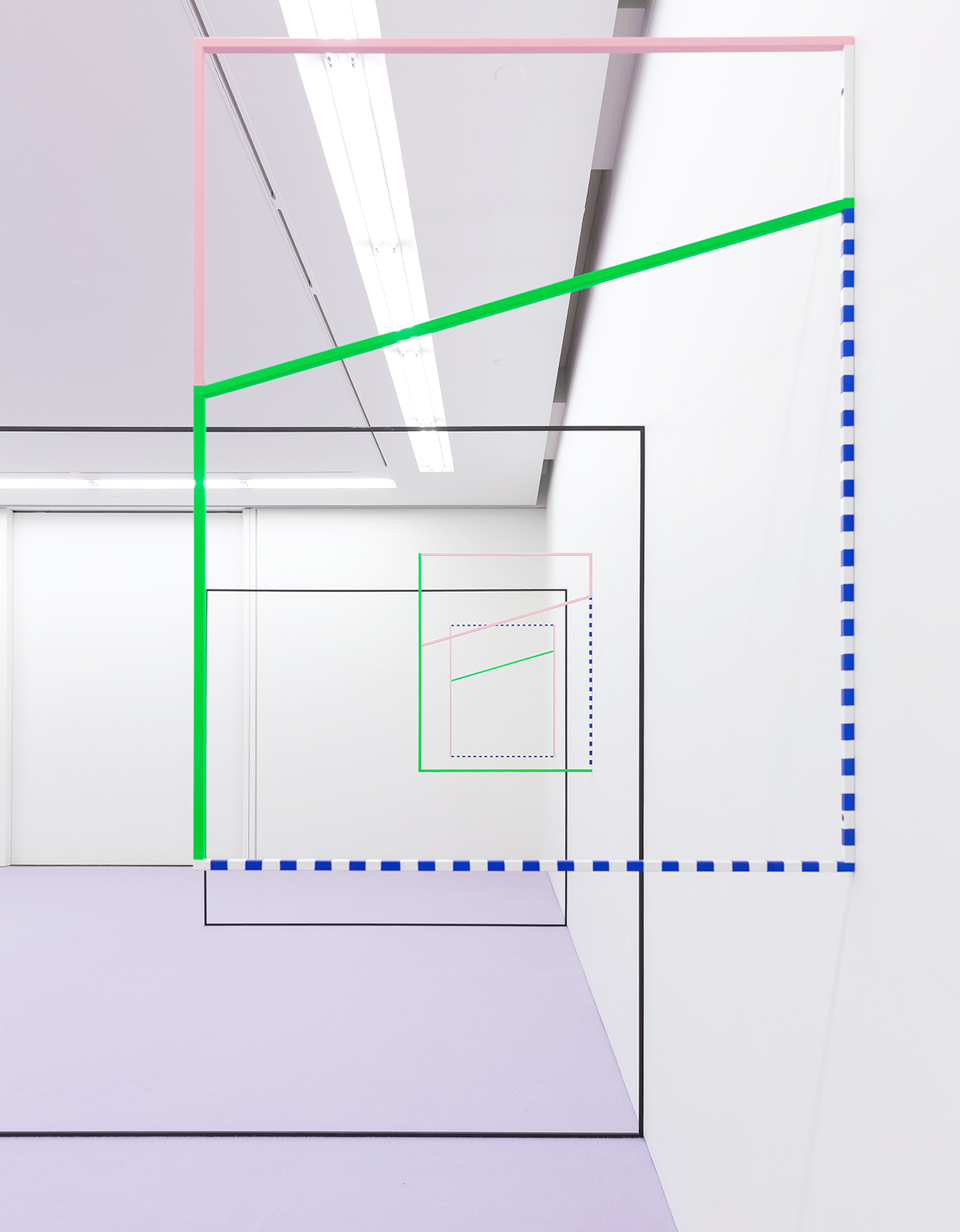 We've been major fans of Jose Leon Cerillo's work since we first encountered it at Frieze in 2014, and his latest is no exception. His installation above is part of a group show at Perrotin Hong Kong with three other equally great Mexican artists — Jose Davila, Martin Soto Clement, and Gabriel Rico. It closed today, but you can see the other works here.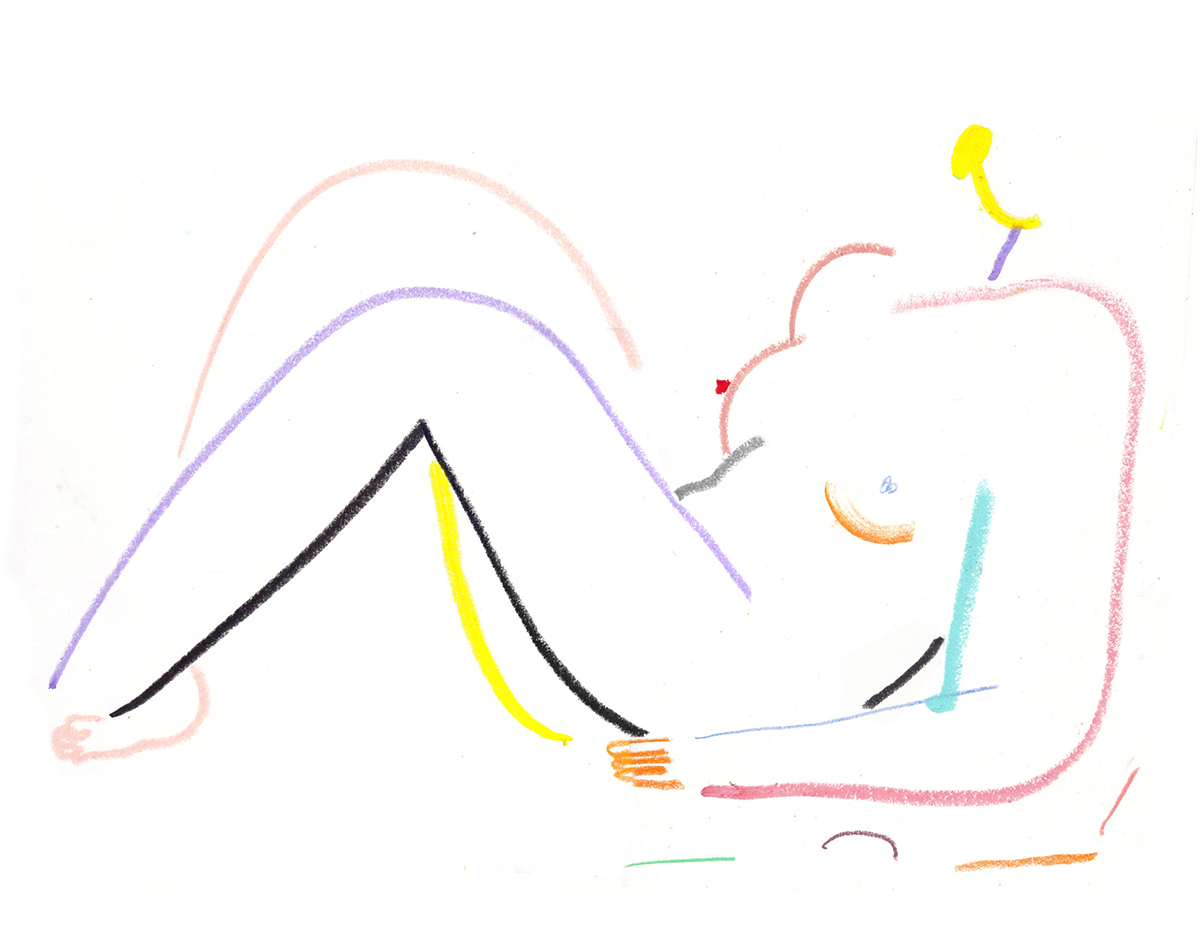 This week marked the opening at Cooler Gallery in Brooklyn of Brooklyn artist Ohni Lisle's first solo show; we liked the above promo image a lot but the show actually consists of three large murals covered in similar drawings which you can check out here.
Discoveries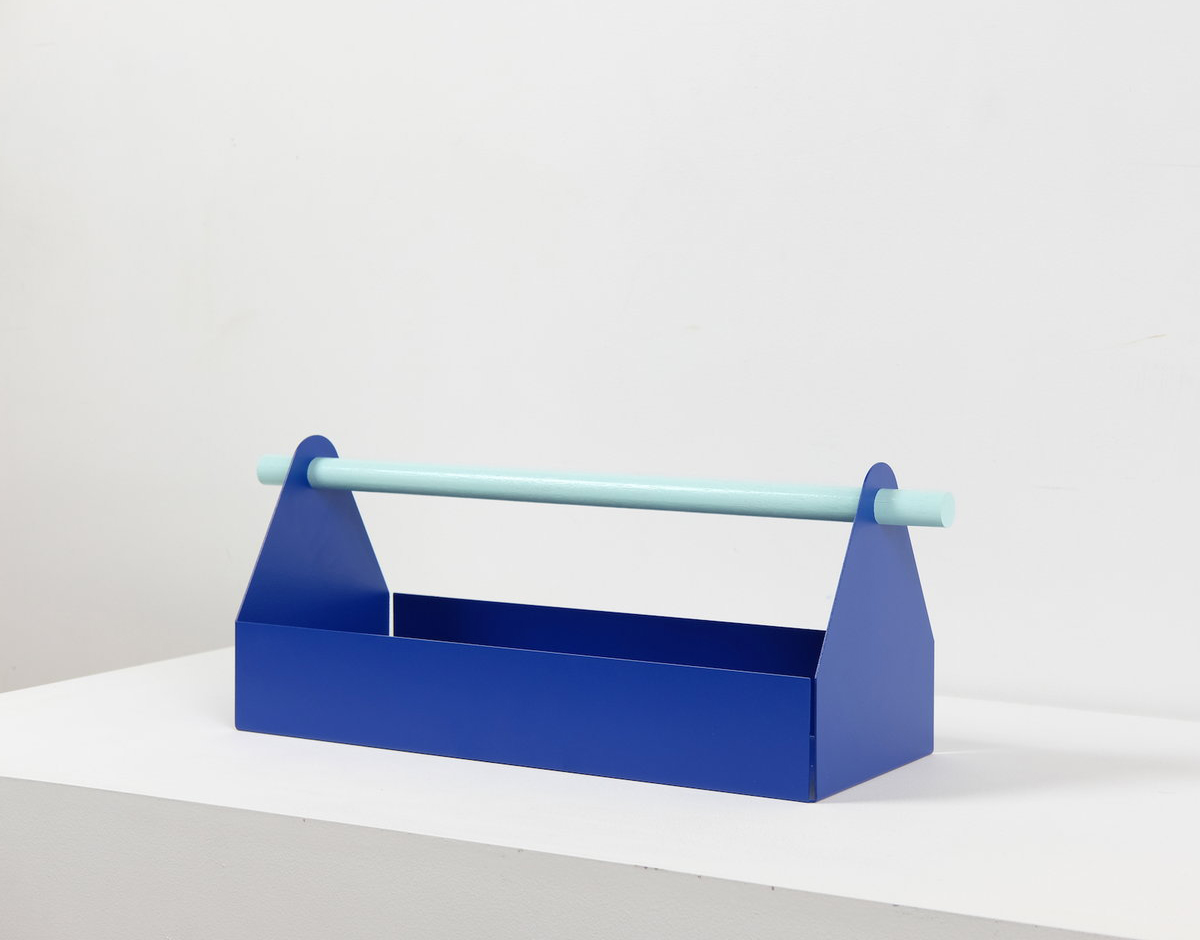 Spotted this little number on Daniel Emma's Instagram feed this week, one of three dual-color toolboxes that it appears the Aussie studio made for a new retail project called For; it's a forthcoming series of themed object collections (ie, "For School," "For Work," etc) curated by Sarah K and Mr Kitly, presumably sold at Mr Kitly but we're not quite sure yet.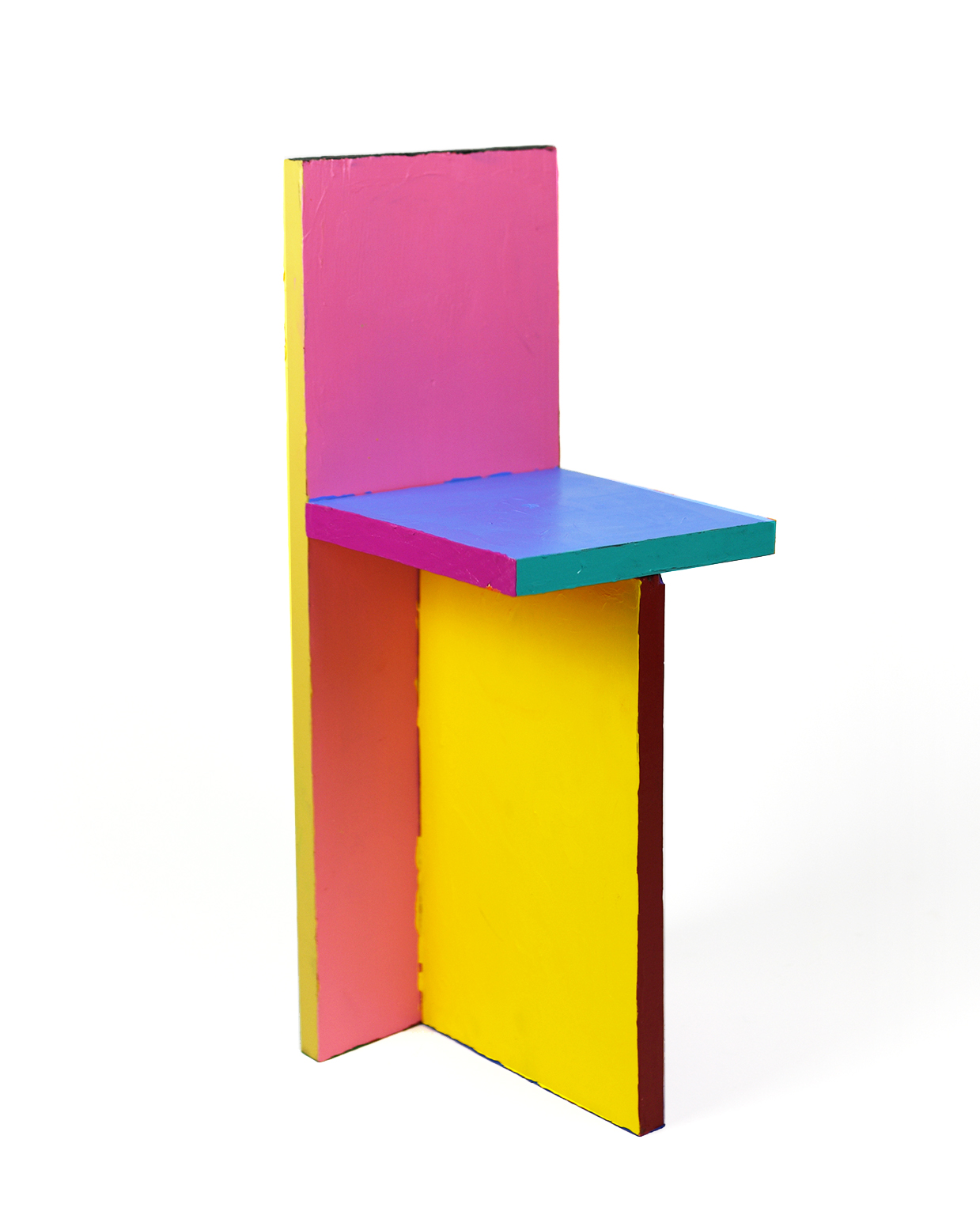 Speaking of non-furniture-designers making furniture, this week the Chicago-based artist Christopher Branson submitted his diverse portfolio, which includes painting, graphic design, and this delightful chair which sort of reminds us of this delightful chair.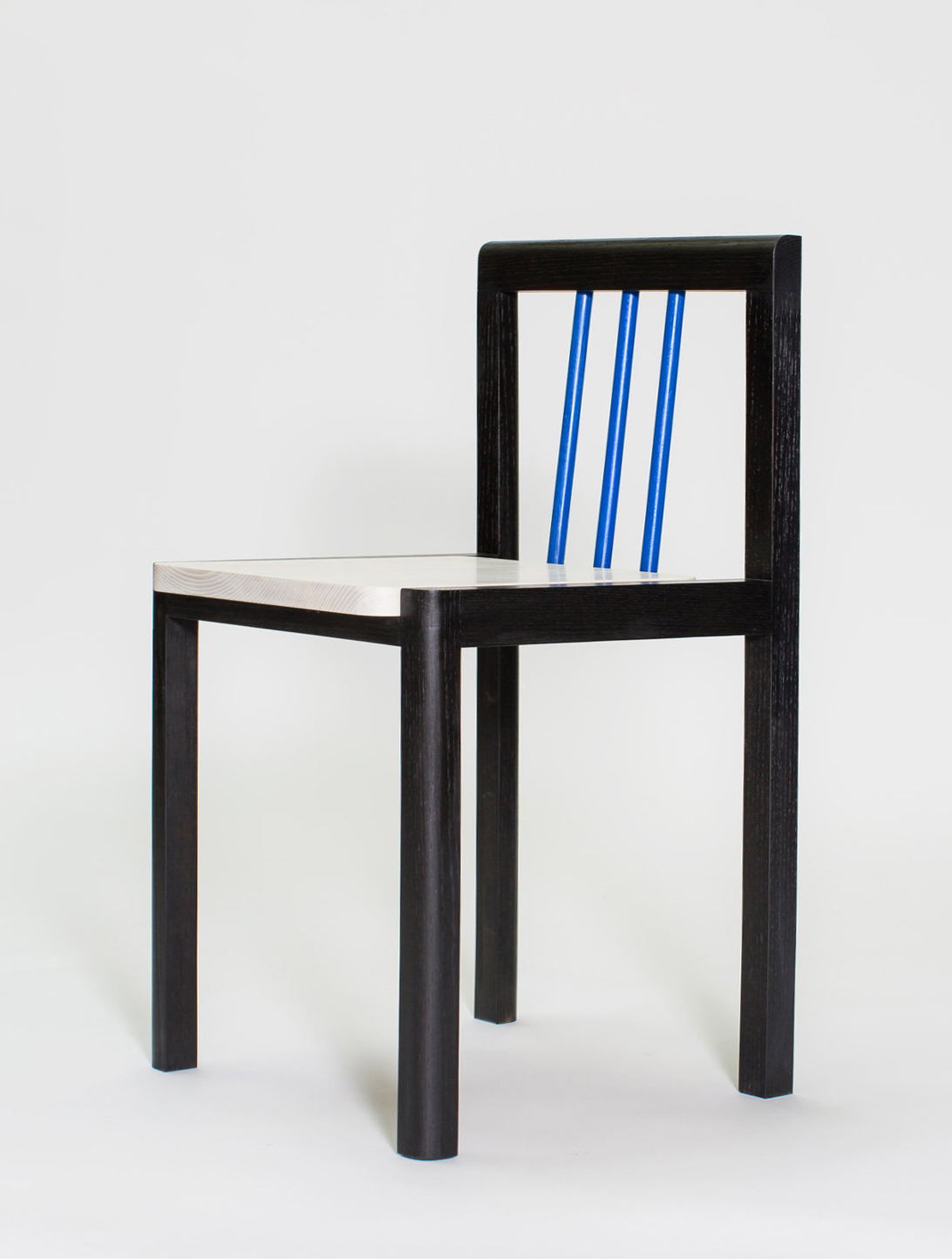 We also like this new chair by Steven Bukowski, the Piano Chair, which combines the functionality of a slim, minimal footprint with the fun of those bright-blue backrest rails.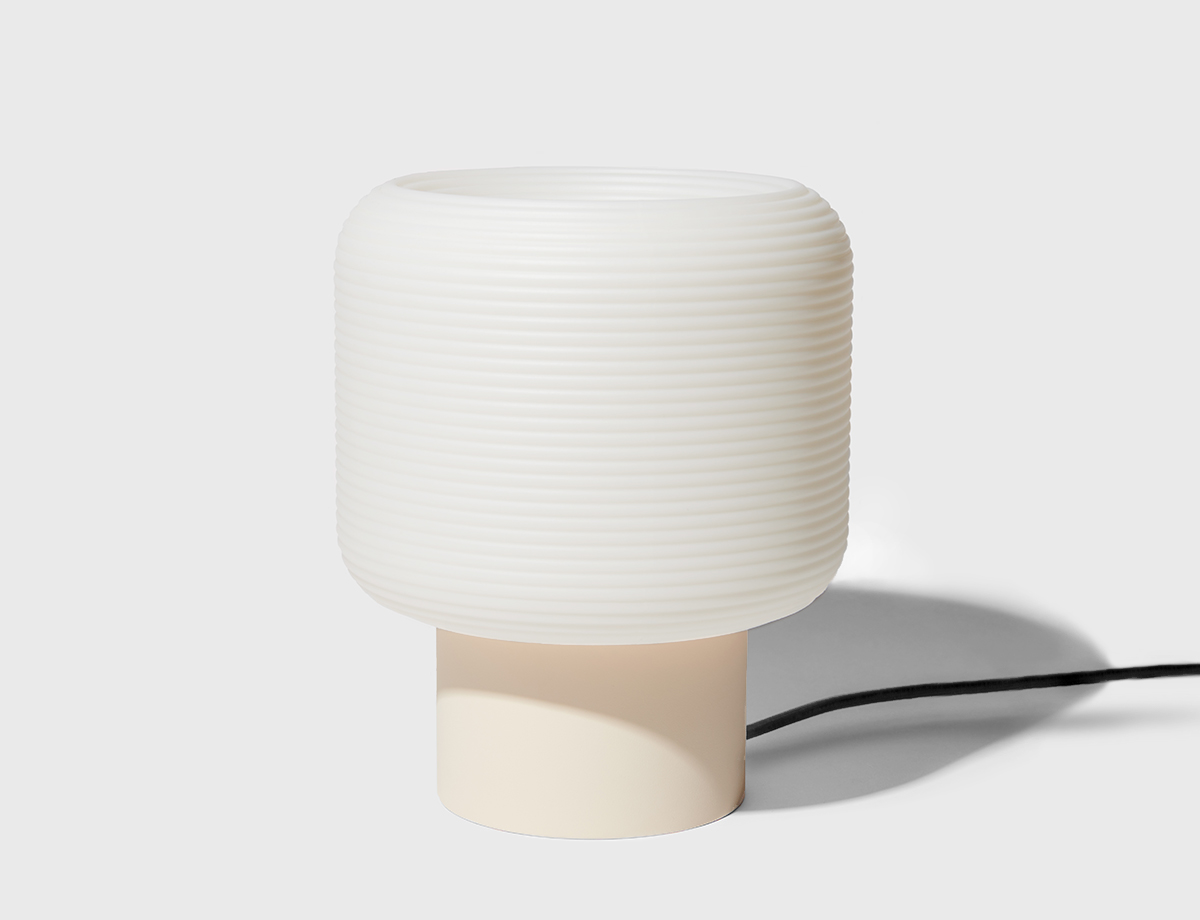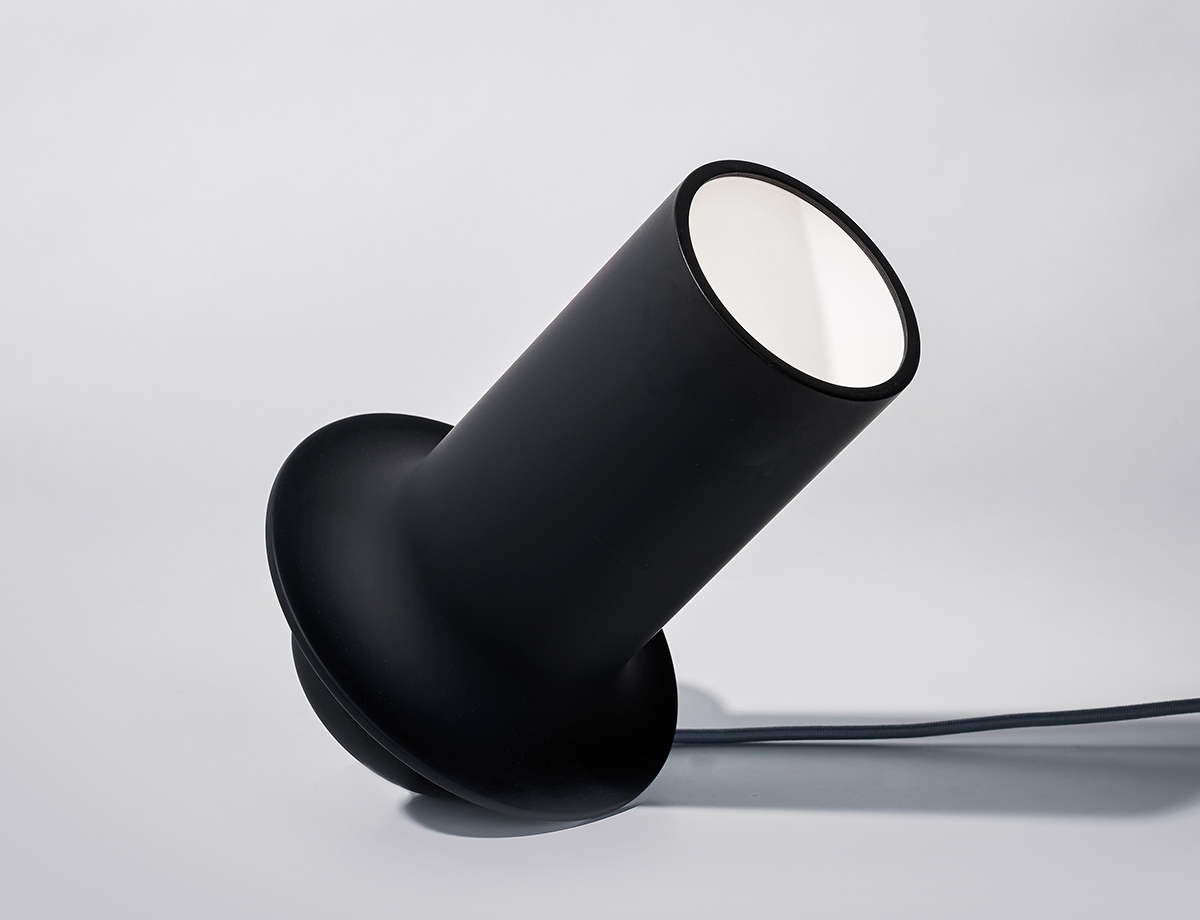 The new 3-D printed lighting platform Gantri has an interesting business model. It's a bit like OTHR in that it's a multi-designer brand that 3-D prints objects to order, but rather than commissioning its designs, Gantri is (in a way) pay-to-play: Designers pitch the company its ideas for lamps, developed using Gantri's modeling tools and standard lighting components, and if the ideas are accepted, the company prototypes, photographs, and launches them, then pays out royalties on any sales. It's sort of genius, except that predictably, the designers are obscure and the catalog is a little all-over-the-place. We did find two designs we quite liked though — this one and this one. Curious to see if it takes off.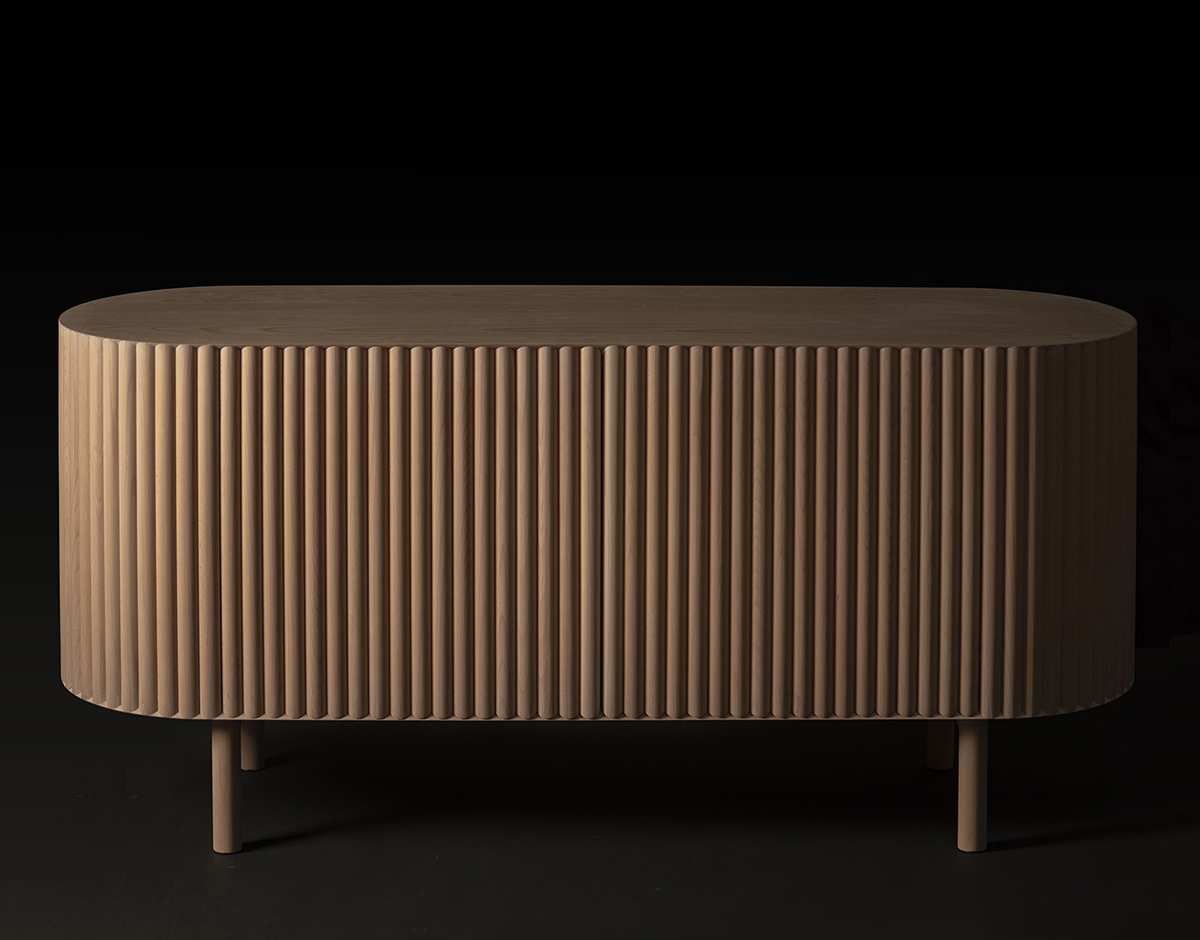 The Rima cabinet is the latest from Mexican design studio Peca. Designed by Caterina Moretti, it's ringed with solid wooden dowels that make it look almost like it has tambour doors, though they're actually just solid and hinged. We like its visual simplicity.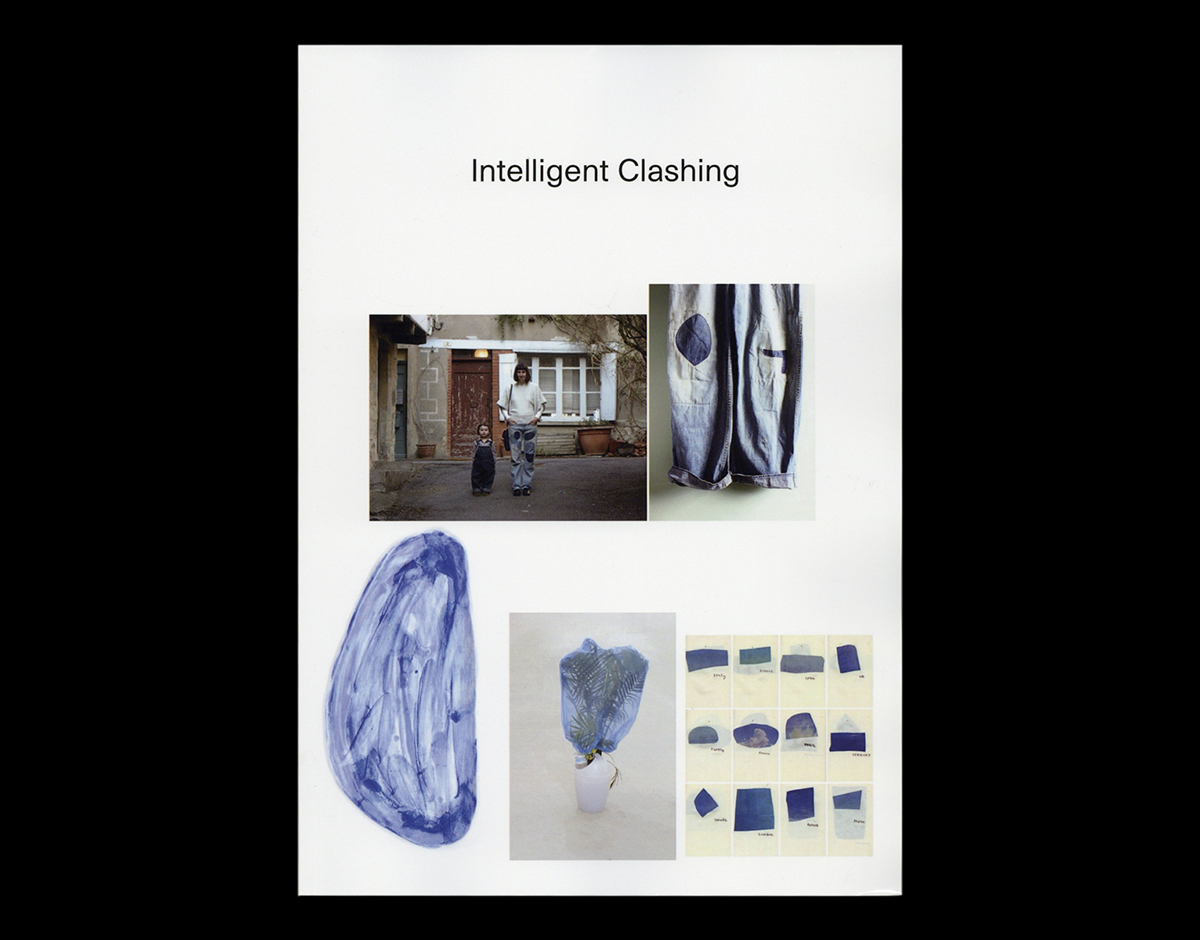 We never really got into Tumblr (does that make us sound old?) but one of the few exceptions was Rhiannon Gilmore's Intelligent Clashing, a digital stream of consciousness of visually related images that sadly doesn't exist anymore in its original form, but happily just resurfaced in book form. You can buy a copy here.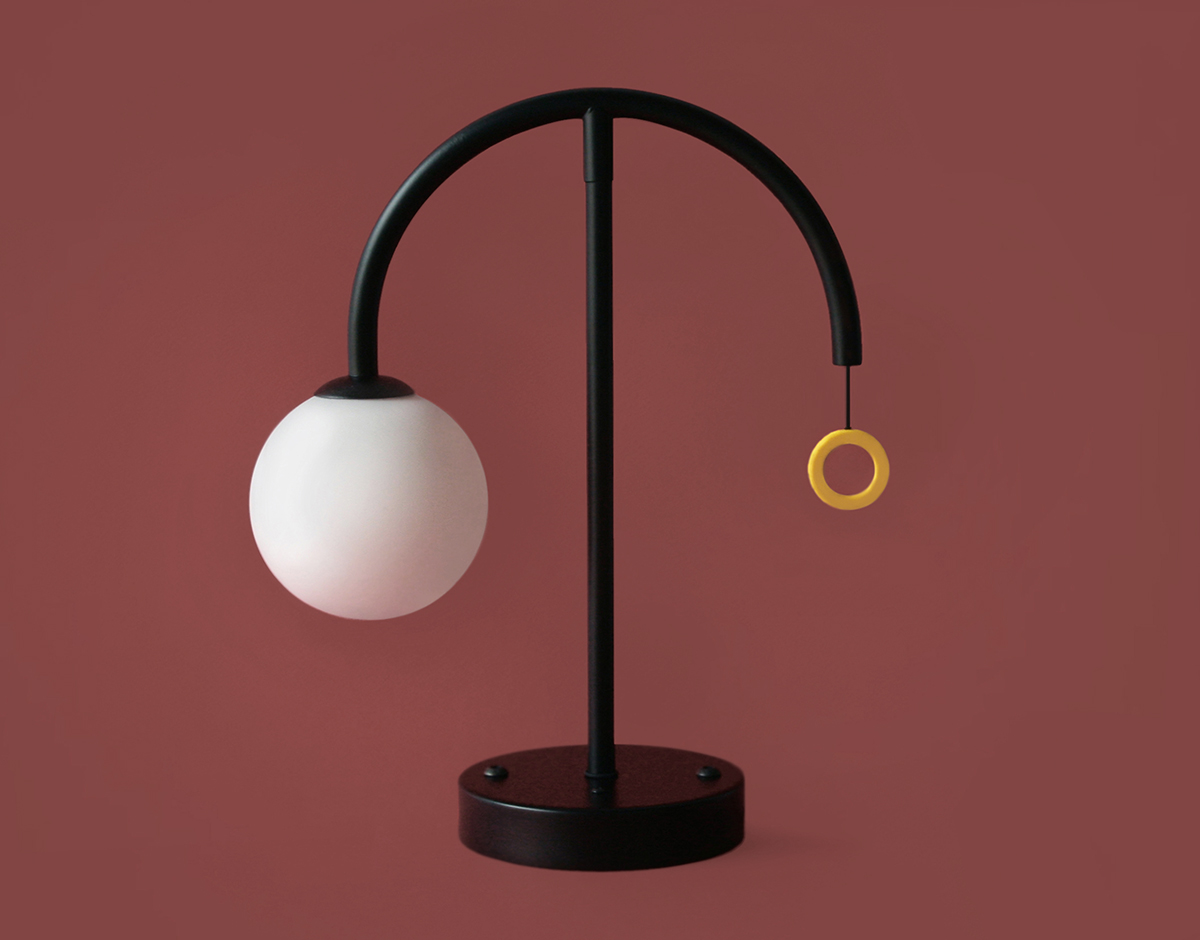 At next weekend's Seoul Design Festival, the young Korean designers Studio Mas will be launching their latest collection, which includes this Calder-inspired table lamp with a cute little analog pull switch.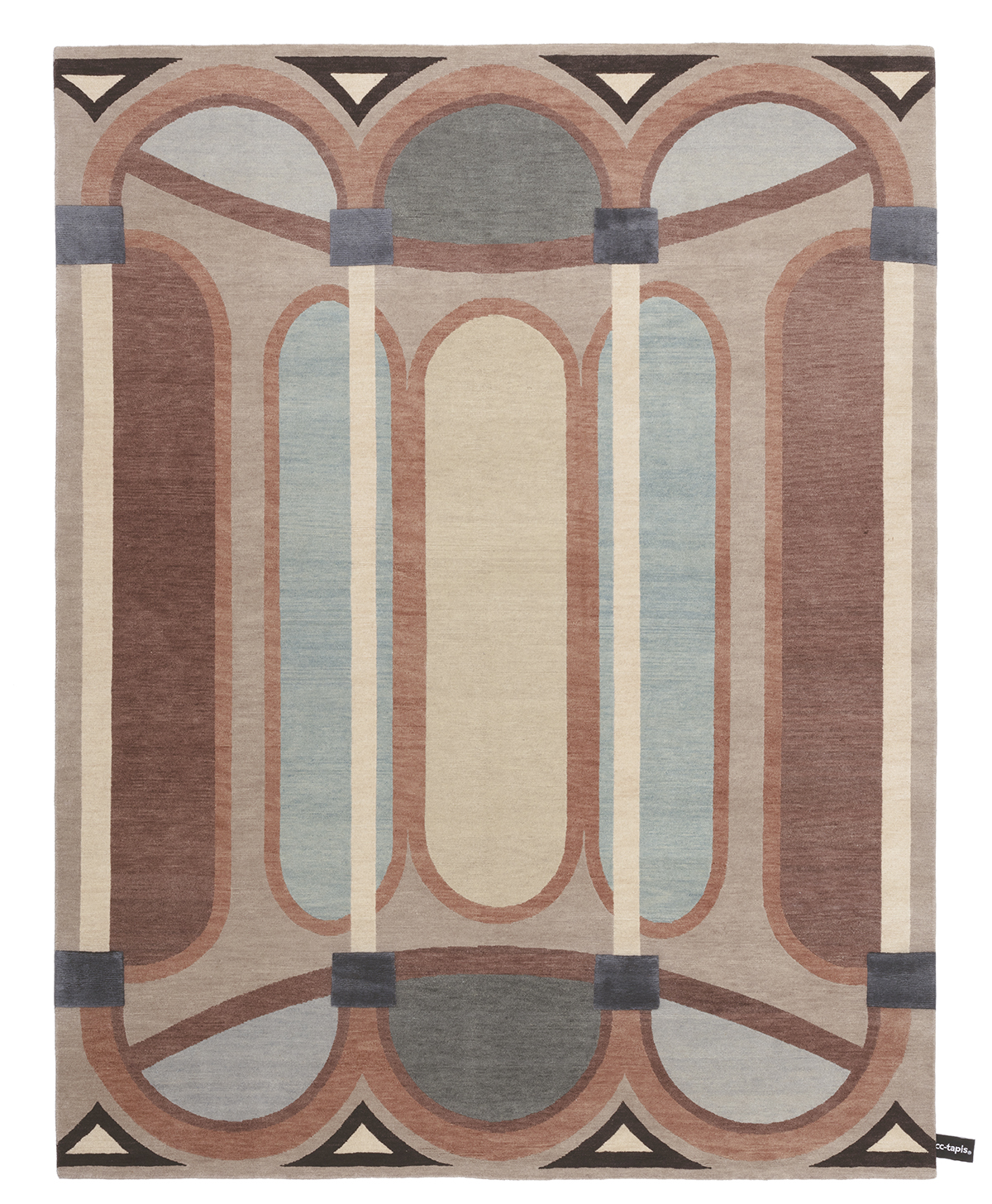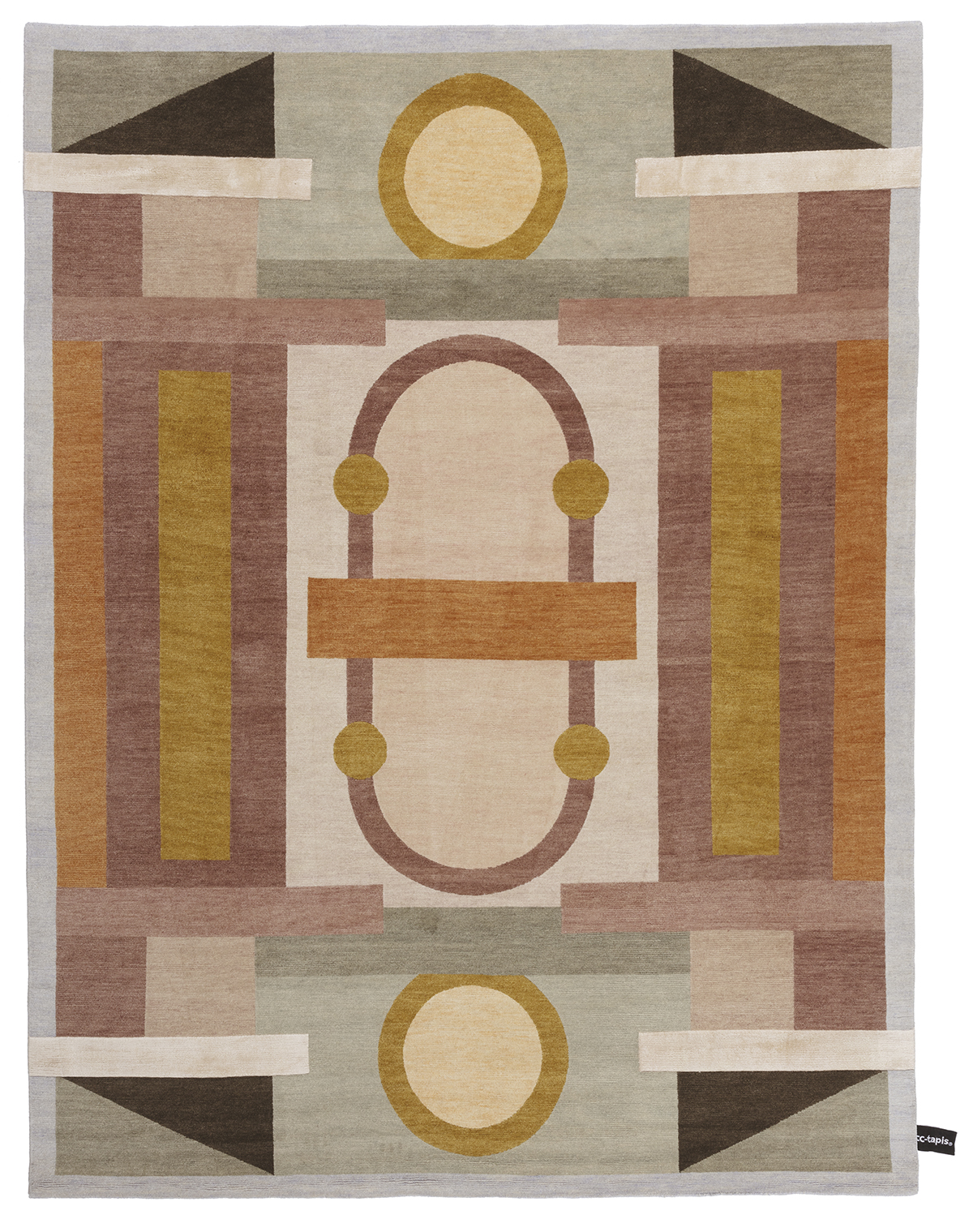 CC-Tapis continues to kill the game with its latest launch, the Cinquecento series by Milan's Studio Klass. The collection of four rugs "celebrates the use of perspective during the Italian Renaissance" with designs "inspired by the work of the masters such as Domenico Veneziano, Ludovico Mazzolino, and Giovanni Bellini." Two of them are pictured above, and the image at the top of this post features a third, styled by Greta Cevenini (with a Sottsass vanity) and shot by Beppe Brancato.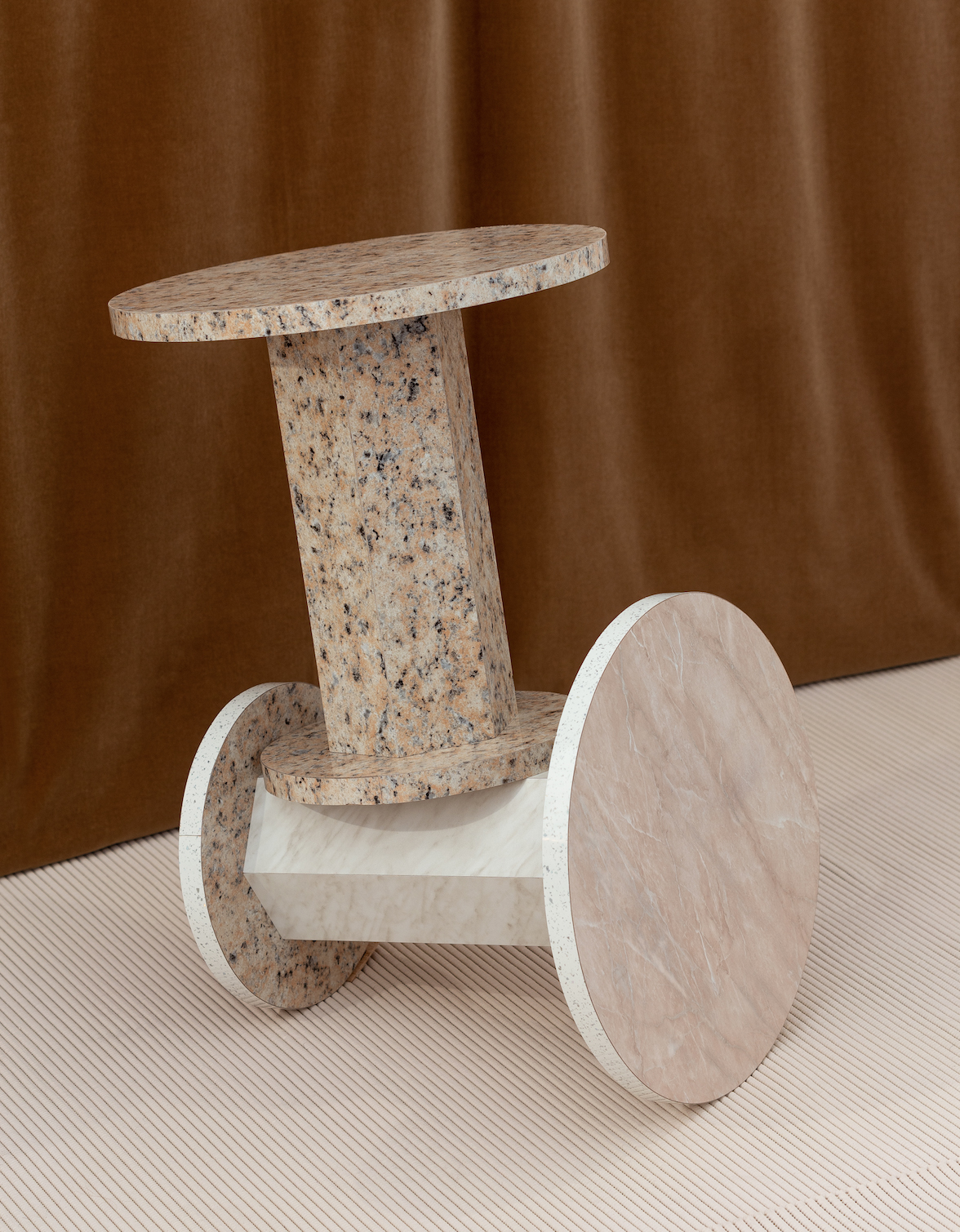 It's been done before but it never gets old — these tables covered with mixed-stone laminates are by the young Prague studio Palma de Alma, two young women who also make jewelry and shoes.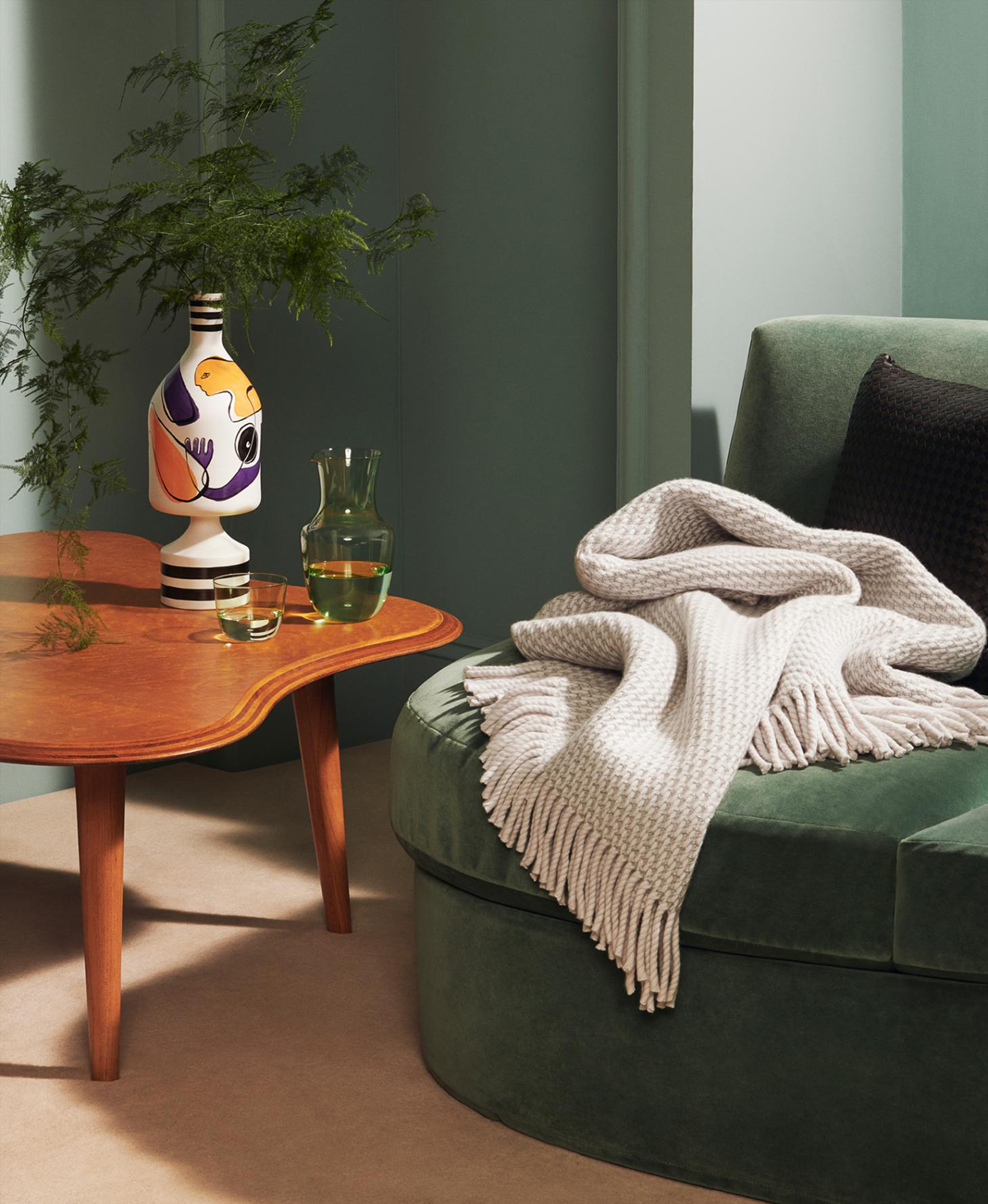 We mostly just like this photo, which comes from a Wallpaper story about MatchesFashion.com hiring Nick Vinson to curate a capsule collection of housewares, and was styled by Keays & Kempton and shot by Mattheiu Lavanchy. The vase (because we know you're all wondering) is a collab between Roksana Illincic and Linck, and you can buy it here.
Interiors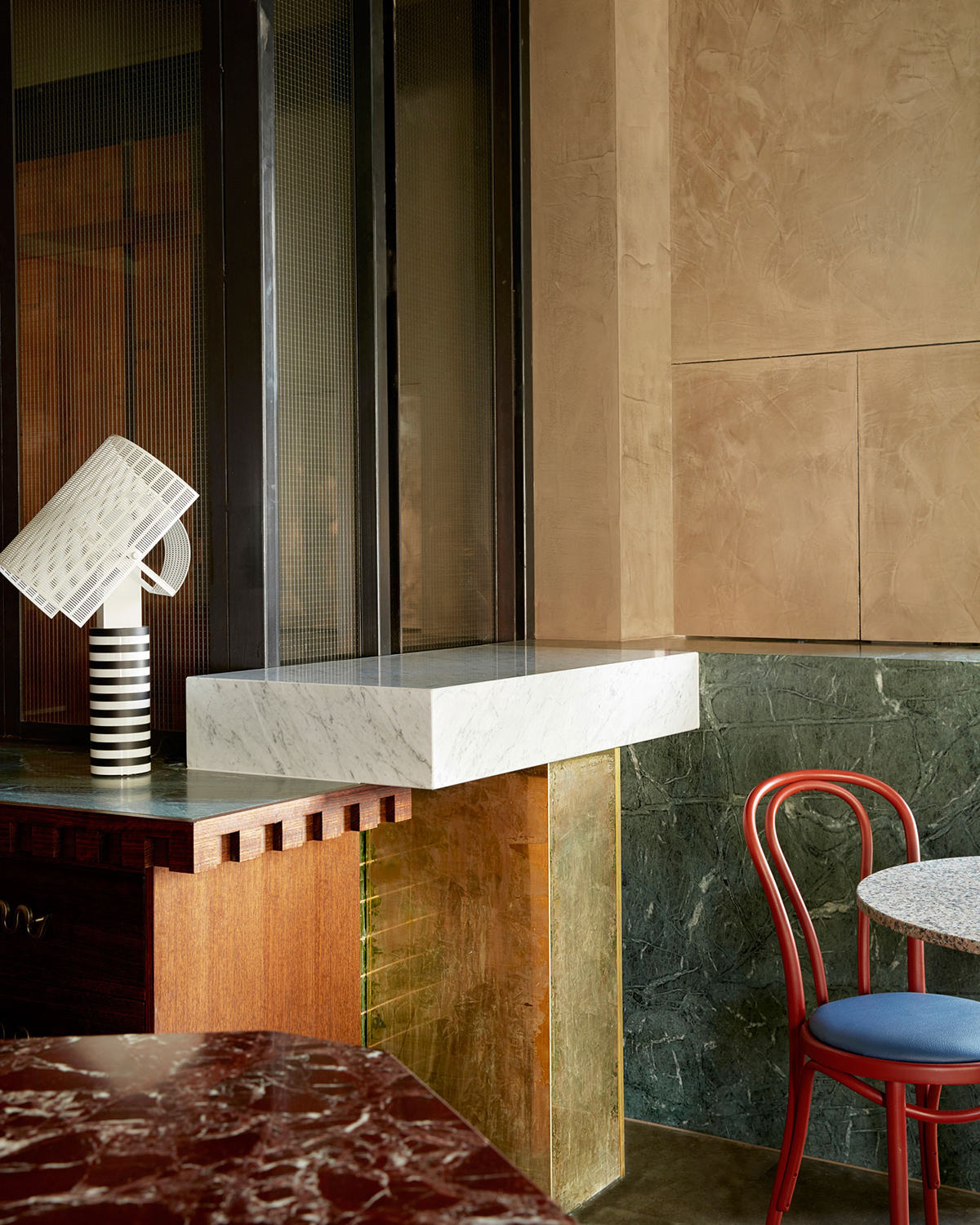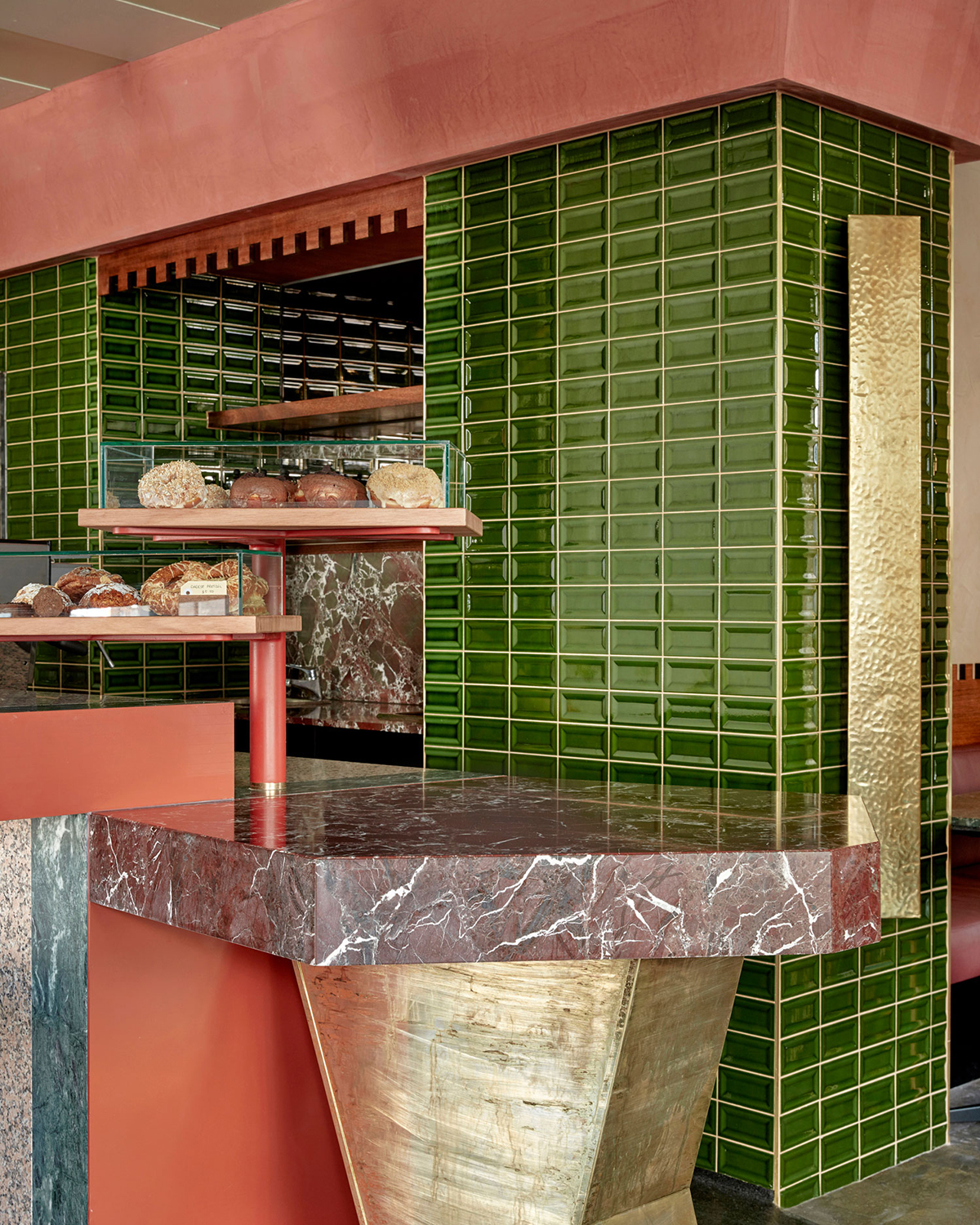 All of the trends, all at once in this new cafe interior in (where else?) Melbourne — and yet somehow it works… It's by Flack Studio, and it's actually a renovation of a beloved cafe that first opened in 2010. This iteration was meant to channel "Gabriel De Clieu enjoying a coffee in a 1930s-mid-century café, inspired by Jean Royère's furniture and textiles from the same era," principal David Flack noted on Yellowtrace.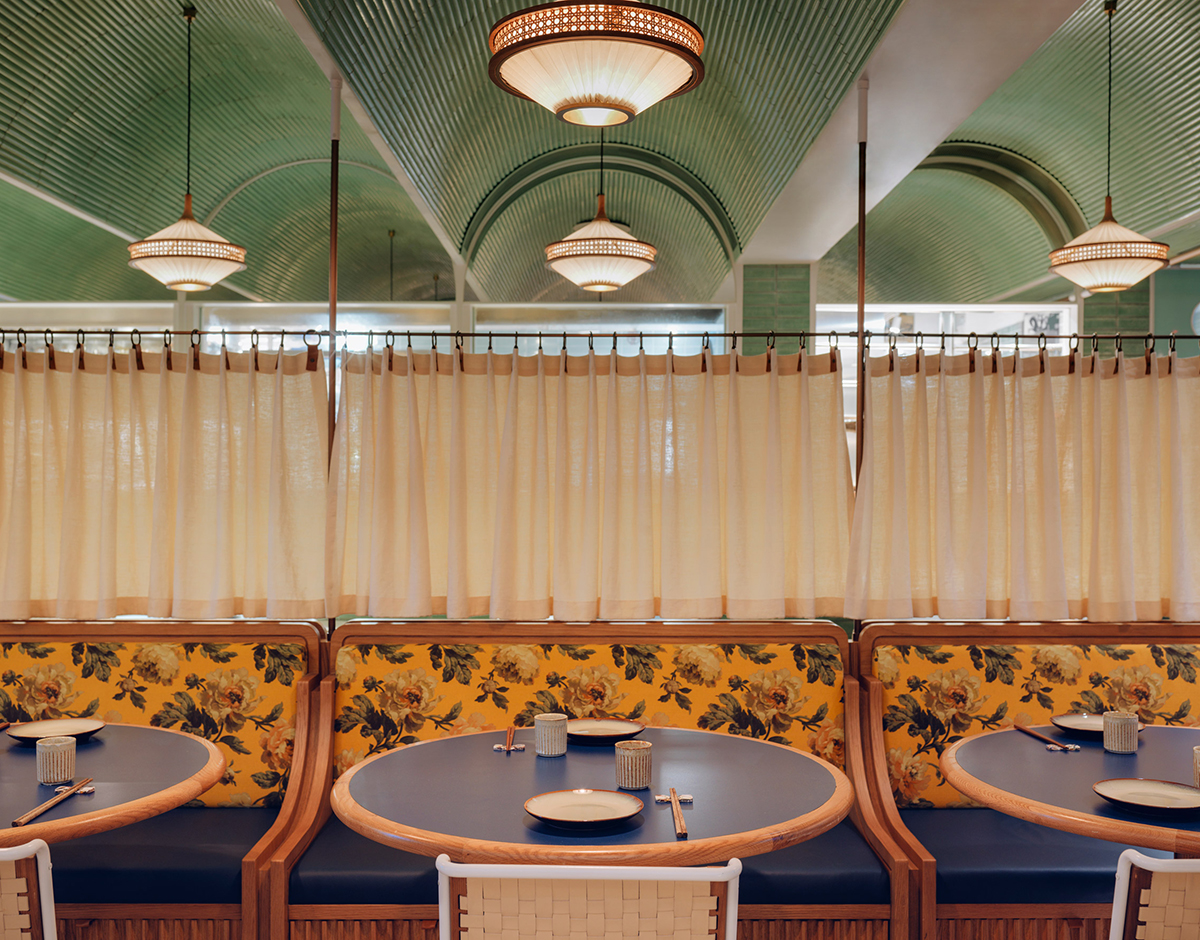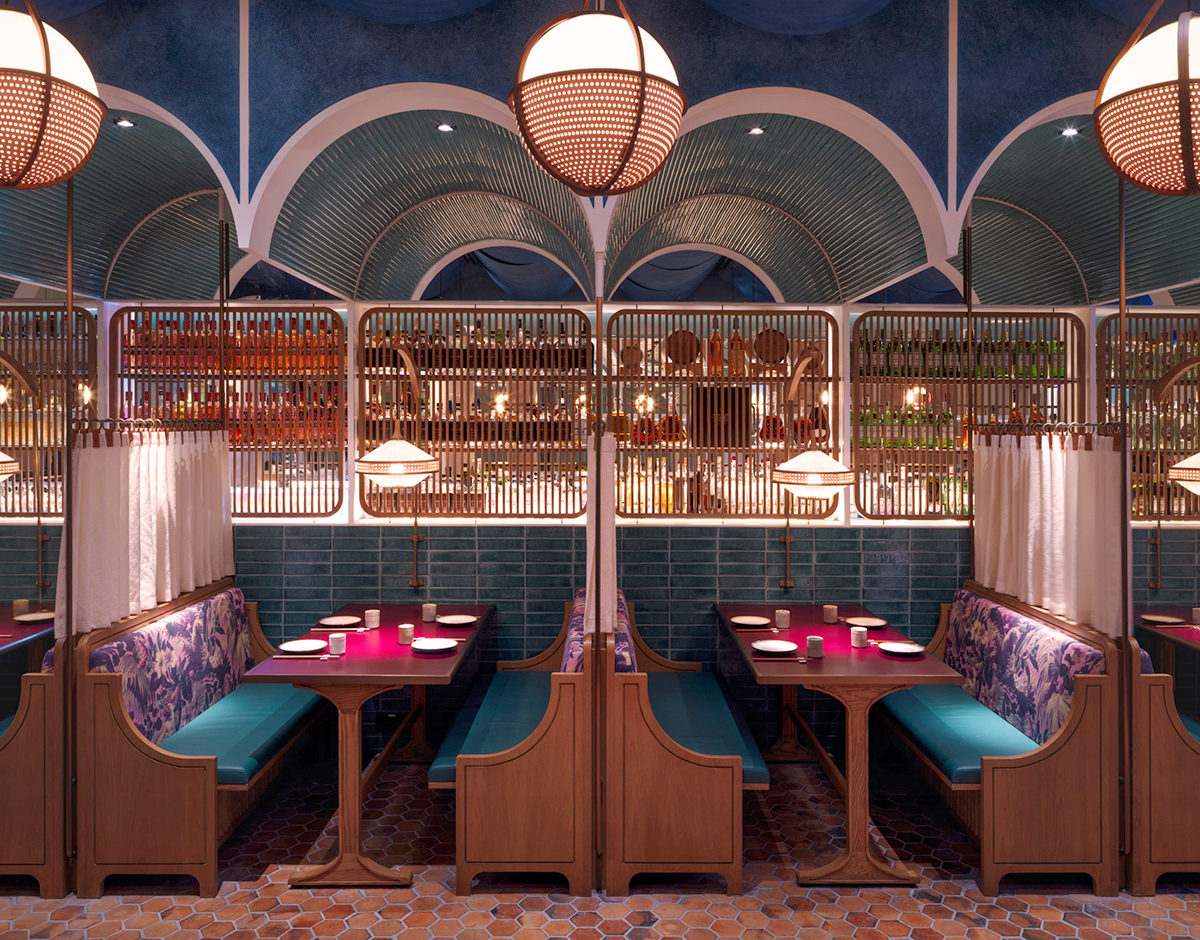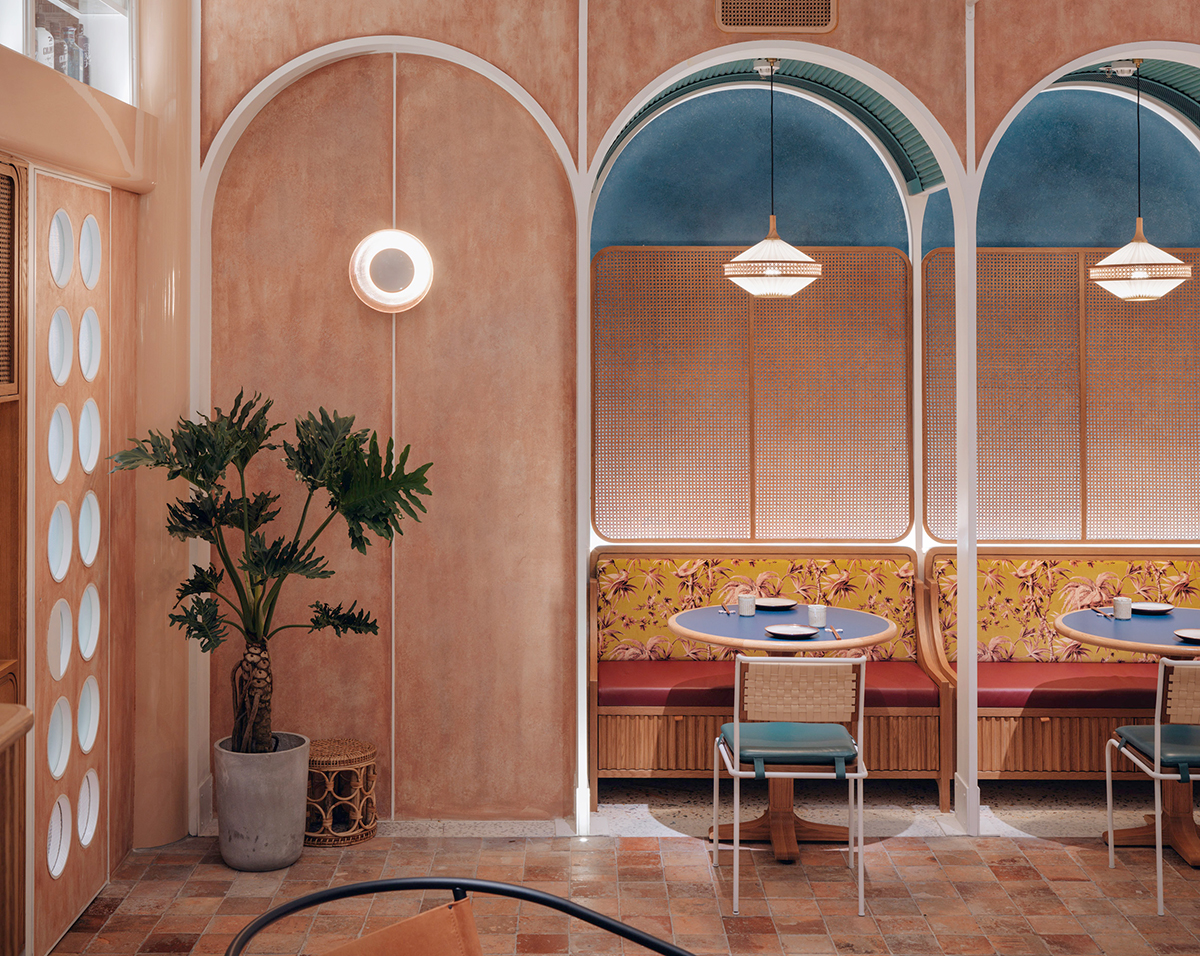 Errr, sort of the same deal at this Dim Sum restaurant in Hong Kong by Linehouse, spotted on Dezeen. Arches? Check. Tropical prints? Check. Muted pastels? Check. Wicker and cane-work? Check. But shit, we'd eat there.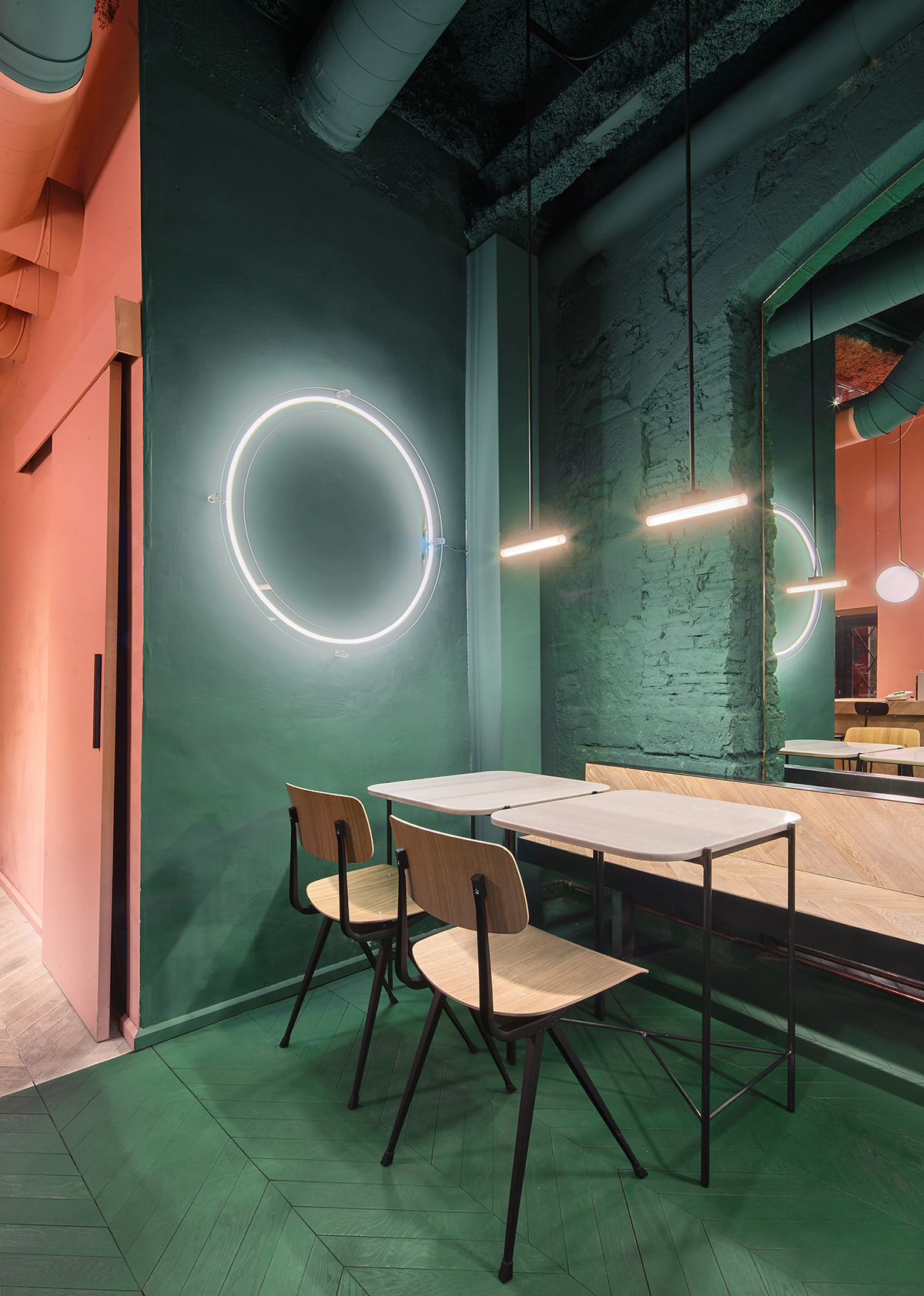 Orvay is a new wine bar in Barcelona designed by Isern Serra and Sylvain Carlet. Each of the bar's rooms is a different color, and each color is related to wine in some way — green for the fields and vines, pink for grapes and rosé, and an "earth" color (not pictured) for terroir.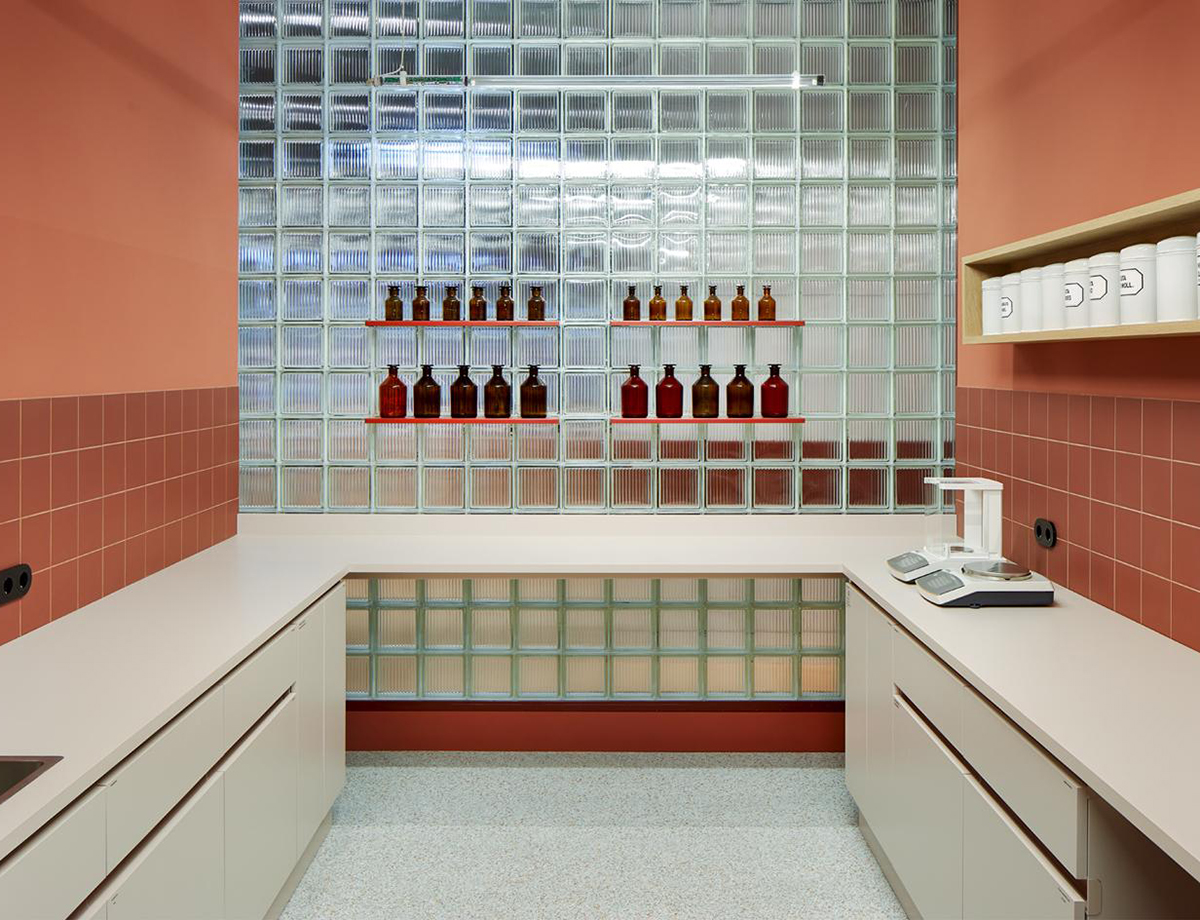 This is hands-down the hippest pharmacy we've ever, ever seen. It's in Berlin, where the head of an upscale pharmacy chain just happened to be a major design fan, and invited Studio Aisslinger to conceive of his latest location. Spotted on Wallpaper, where you can see the rest of it.