02.13.19
You've Probably Already Fallen in Love With This Photographer's Work On Instagram
In the work of Santa Fe photographer Natalie Christensen, deserted exteriors become abstractions of shapes, bold colors, and planes, whose flatness is tempered by texture. An otherworldly, almost painted light gives them the quality of dreamscapes, revealing an underlying strangeness to ordinary life. White lounge chairs, for instance, sit empty on a patio by a crystalline blue pool; the energizing brightness of the moment exists uneasily, but beautifully, with a sense of vacancy. Christensen points to photographers Lewis Baltz and Aaron Siskind as visual influences, as well as the paintings of David Hockney, Mark Rothko, as Richard Diebenkorn — and those references and echoes are clear to see, as Christensen's surfaces lead you to wonder about what's there and what's absent and what it all suggests.
You could also look at her images as an interplay between the conscious and the subconscious — and at that point it may not be at all surprising to learn that Christensen, a self-taught photographer, spent close to 25 years working as a psychotherapist. She specialized in treating clients with histories of trauma, and in her last position, with the Army in Fort Knox, Kentucky, she worked with soldiers who, she explains, were "psychologically wounded from experiences they had while deployed in warzones – mostly Iraq and Afghanistan."
Five years ago, she and her husband decided to move from Kentucky (she grew up in a small town there) to Santa Fe, where she began exploring photography. While she continues to consult in the field of human services, she makes time to go out and shoot at least twice a week, and often more than that. In just a few years, she's developed an incredibly strong Instagram presence and exhibited her photographs in a number of galleries across the US and the UK. Over email recently, Christensen let us in on her process and where it's taking her.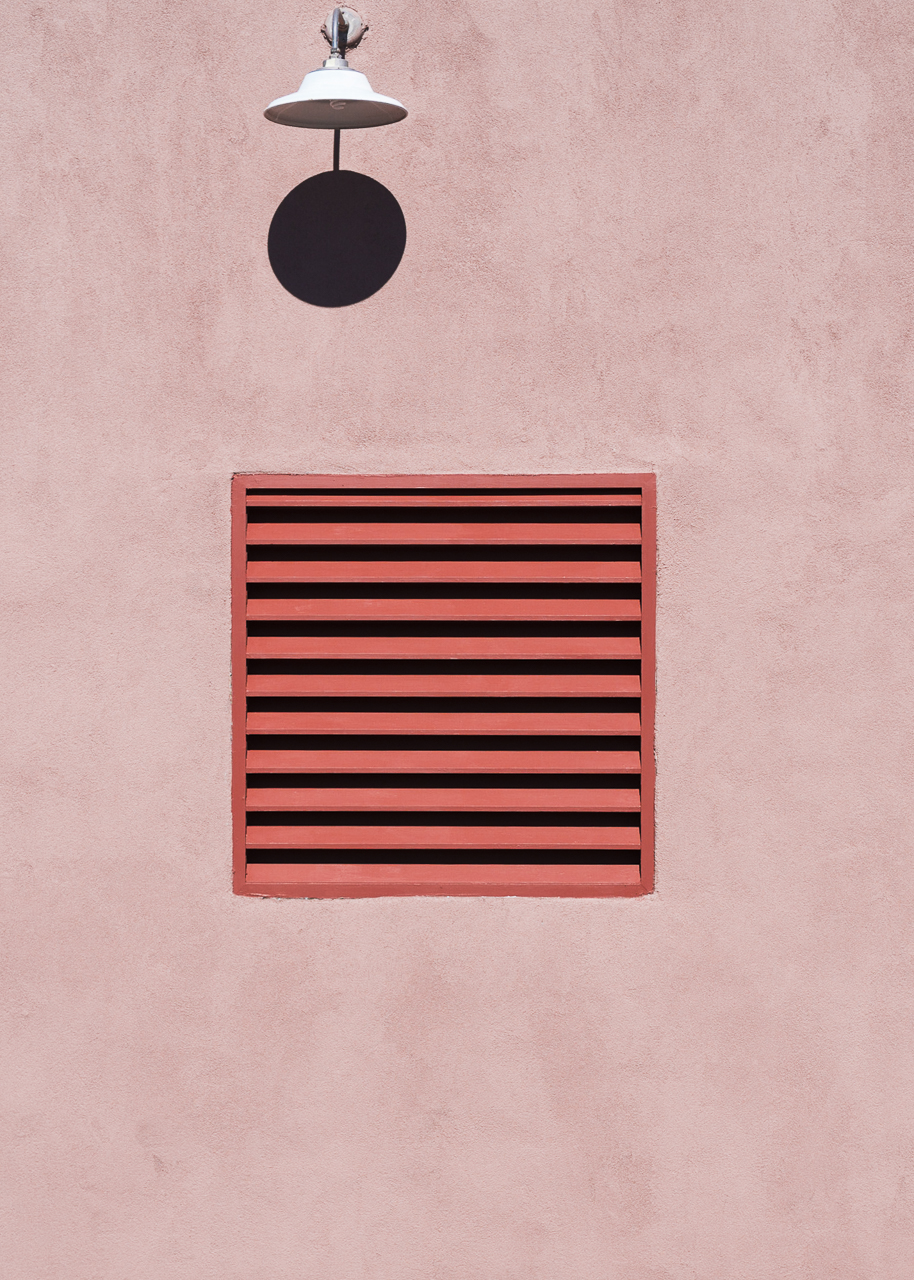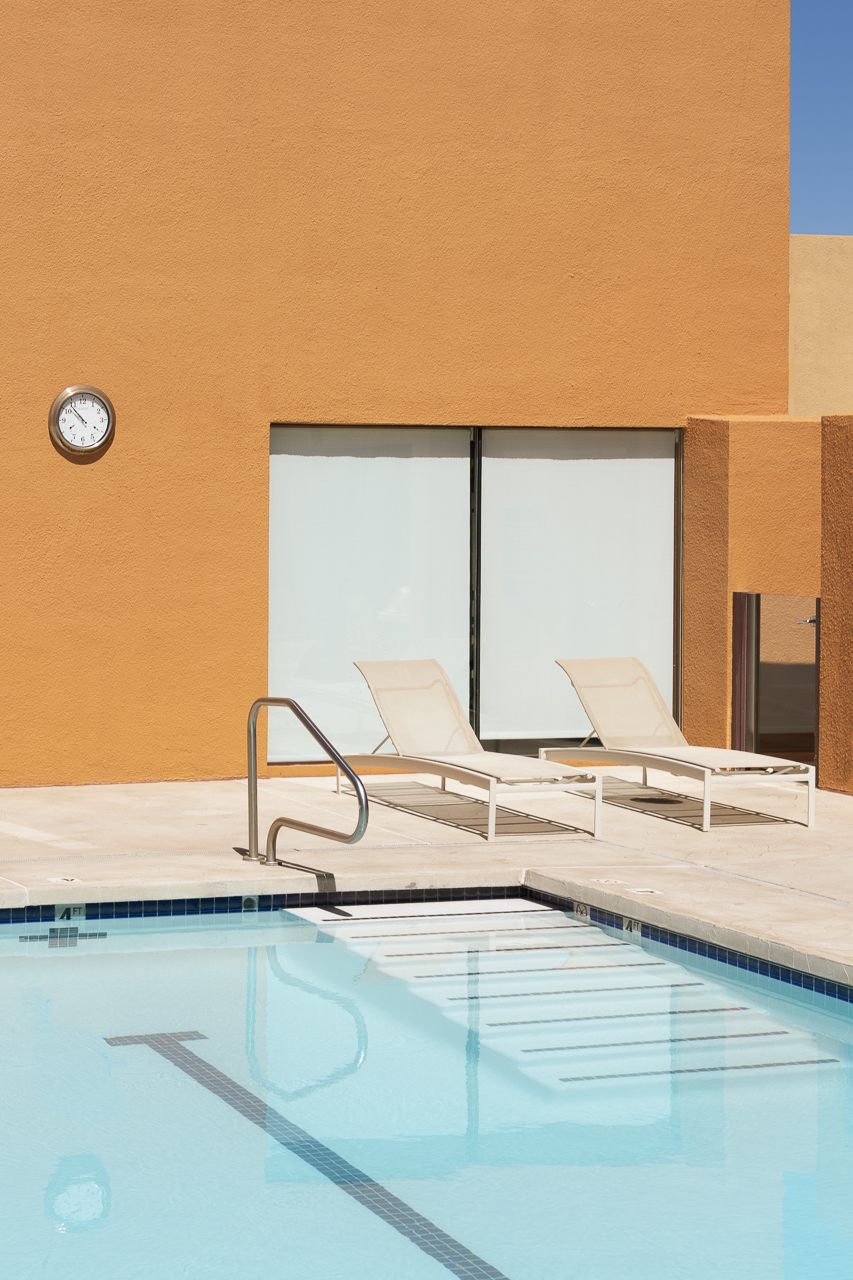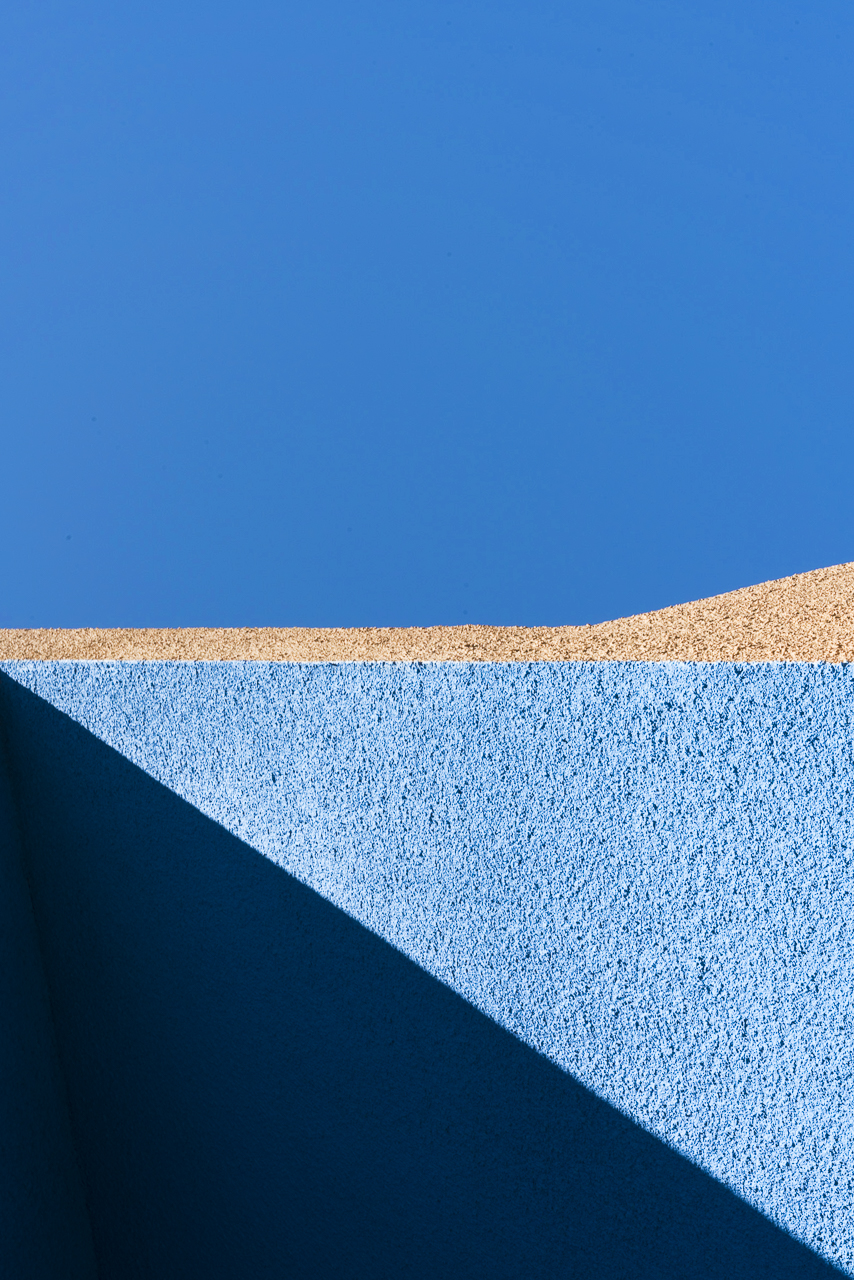 The idea that you transitioned from a psychotherapist to a photographer is fascinating to me. Can you explain a bit how you got from one to the other?
I never considered photography as a creative outlet until after I moved to New Mexico. I consider myself an "accidental photographer," because there wasn't a pre-determined plan to learn photography. I feel like it chose me. In 2015, I started taking pictures of various scenes in Santa Fe with my iPhone and posted them on my Instagram account. People responded to them in a positive way and I think that was all the encouragement I needed!  I spent 2016 shooting constantly and teaching myself the basics of operating a camera. By early 2017, my husband was nudging me (frequently!) to take myself seriously as an artist. I started working with a consultant — a "coach" for artists. She helped me with my first submissions for juried contests and exhibitions and the interest in my work began to build outside of social media.
How does your psychological training inform your photography or your approach to your art? Do you recognize similar impulses or currents running through both? I'm thinking, in particular, of your series The Deconstructed Self.
In my early training as a psychotherapist I was told that therapists should have their own therapist — I totally agree with that advice! I spent about 7 years working with a Jungian analyst, and we spent a lot of time exploring my dreams, the concept of the shadow self, and learning more about psychological symbolism. My photographs are a visual exploration of these ideas. Each image is a conversation with myself — when I make an image of a closed door or a lonely swimming pool, I am tapping on the door to my own subconscious, and hopefully the viewer's as well.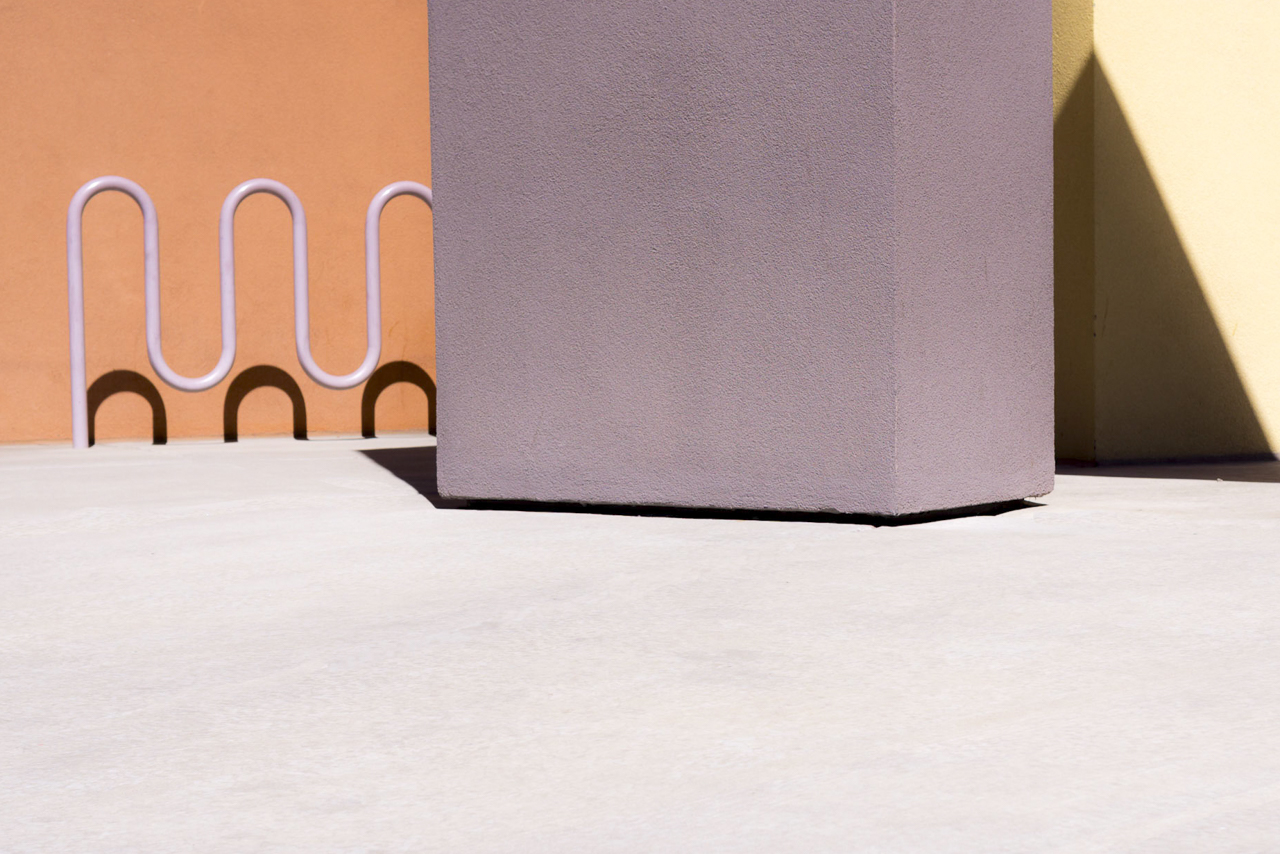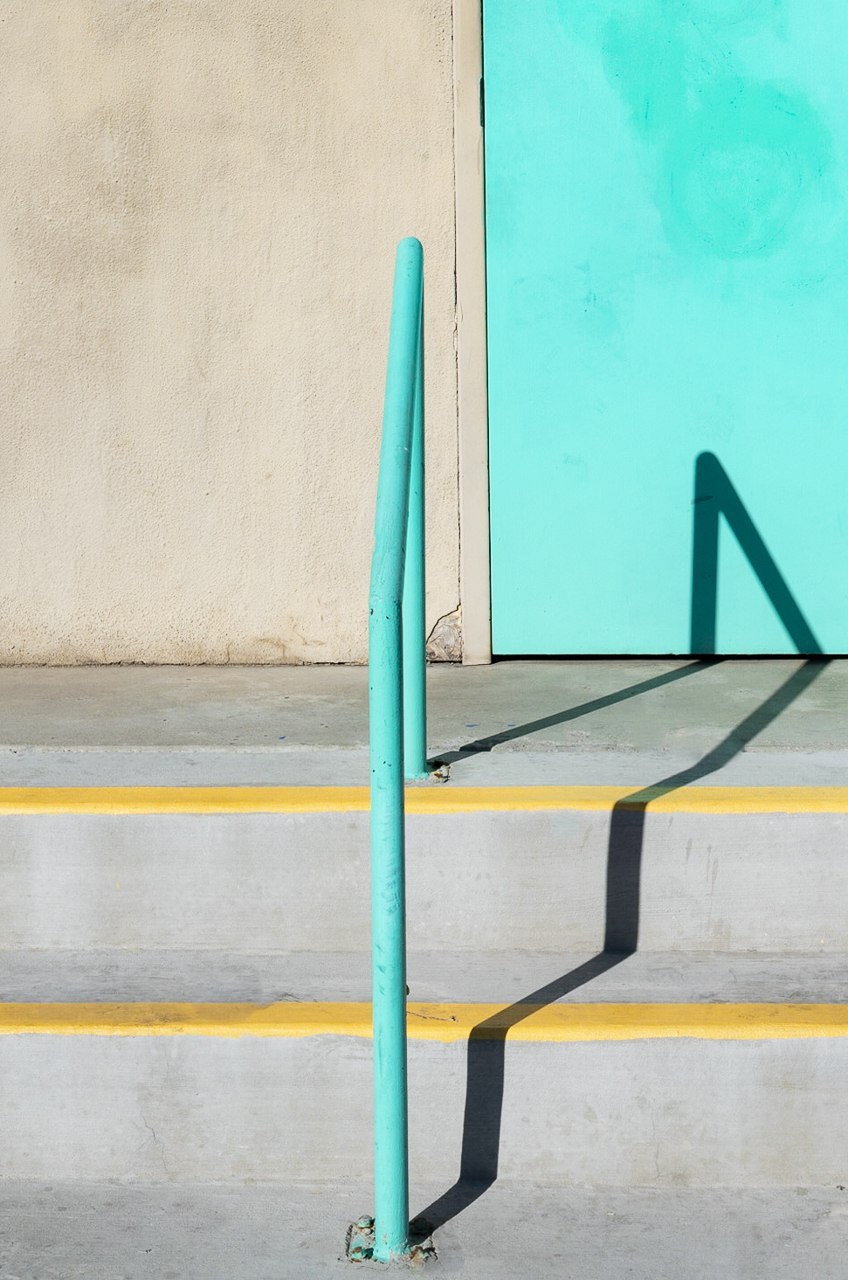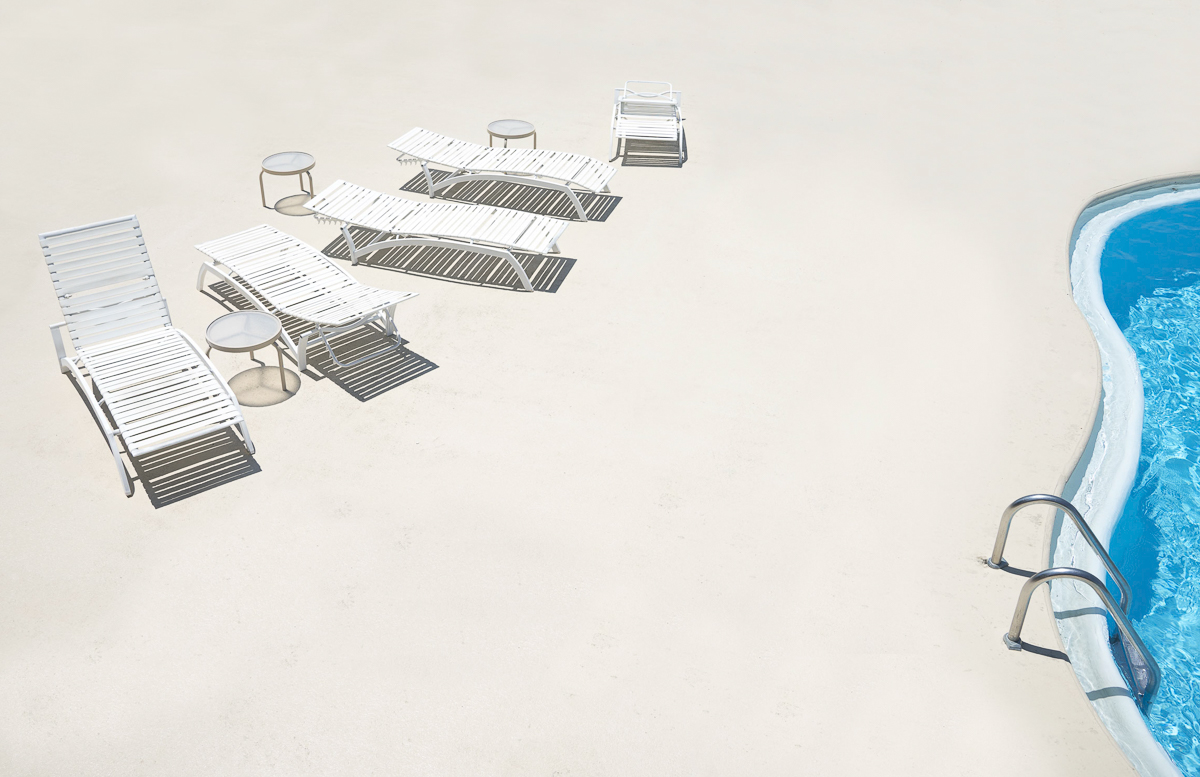 How would you say your process has evolved over the last few years? 
I went from exclusively iPhone photography to learning a camera. I am now thinking about my work more in terms of photo projects rather than single images.
What do you shoot with? 
A Sony A7r II, A Sony a6000, a Pentax Super ME film camera and iPhone.
How do you recognize the shot when you see it?
I am drawn to a scene when there is good light and an evocative but also familiar subject. I like negative space, so my images typically have a lot of that.
Do you tend to know what you want to do with an image as you're shooting or does that come later? Do you do much editing/manipulation?
I usually know that what I see "in camera" is close to what the final image will be. I do some post processing in Light Room, but my skills are very basic with that tool. I do believe editing is important to get the perfect final print, but I don't do heavy manipulations or photoshopping.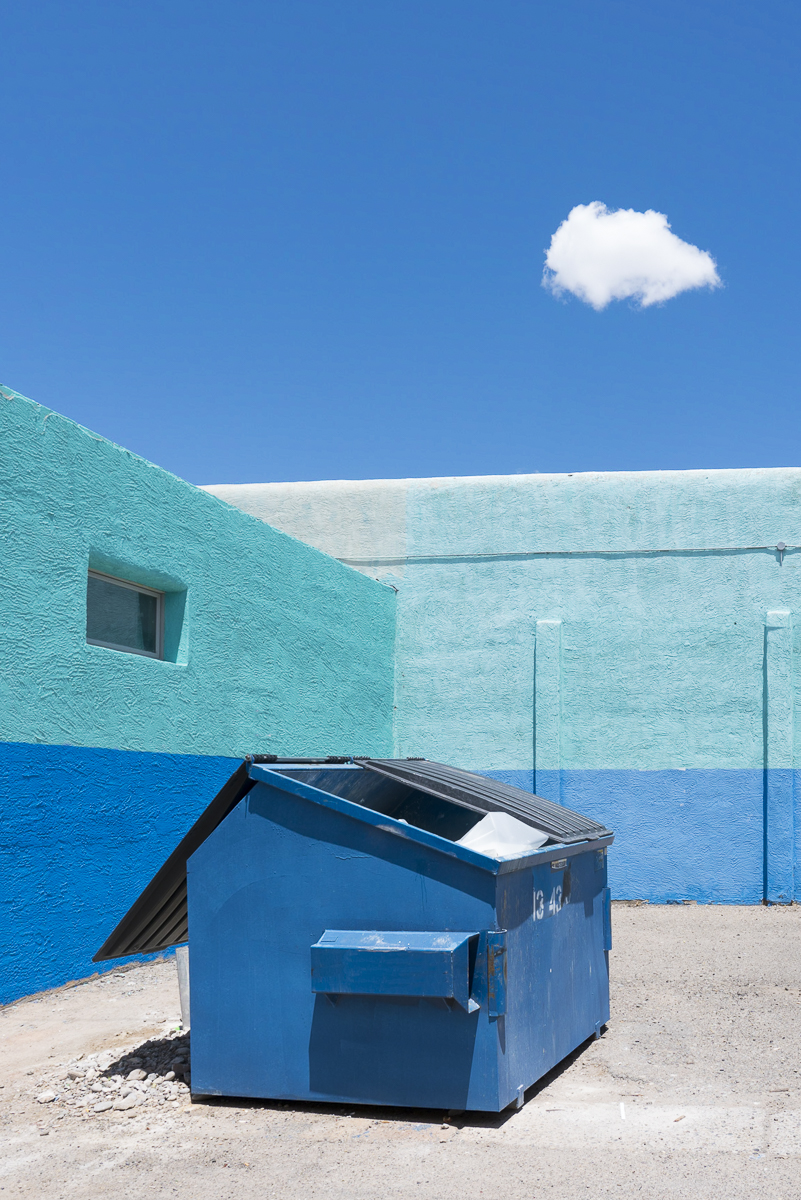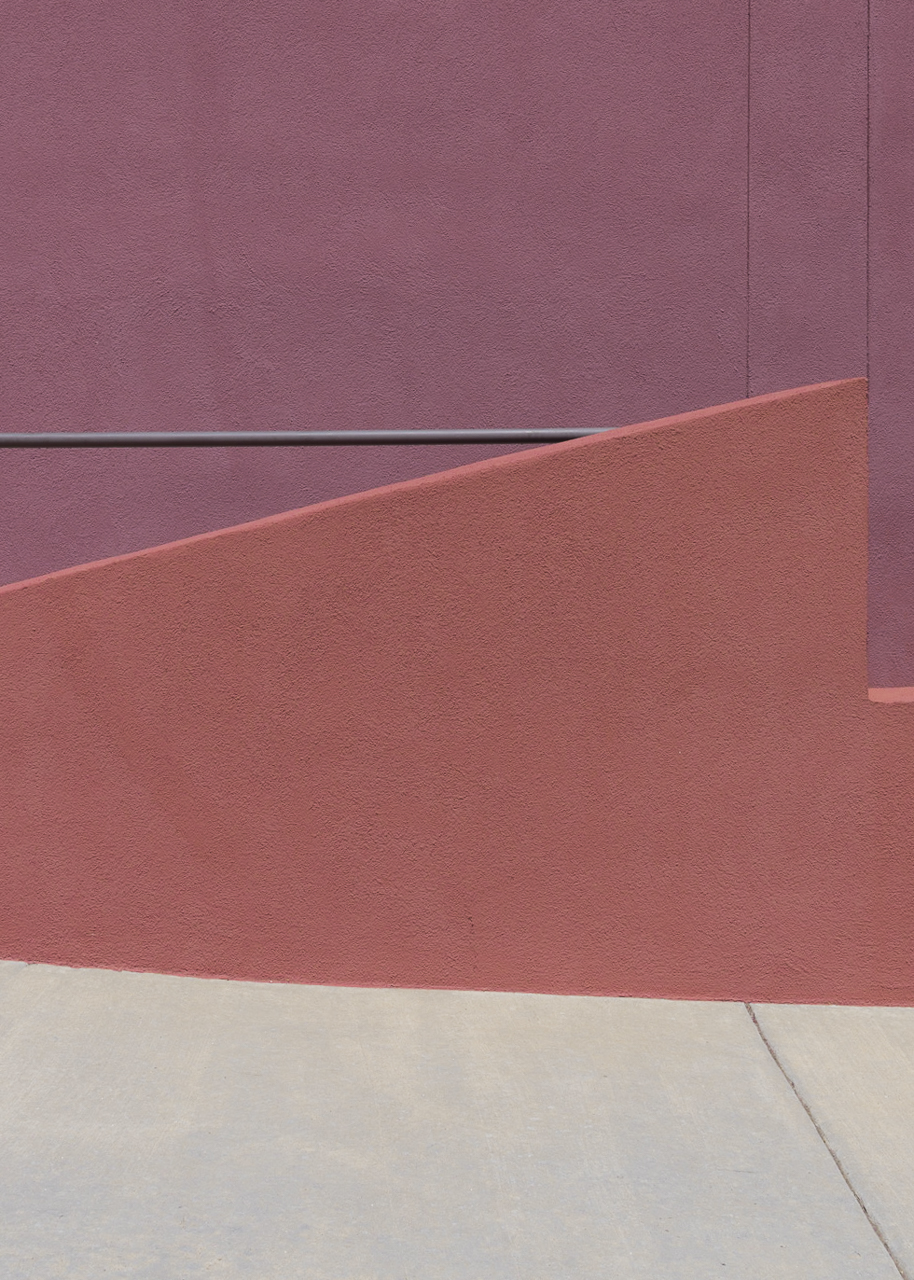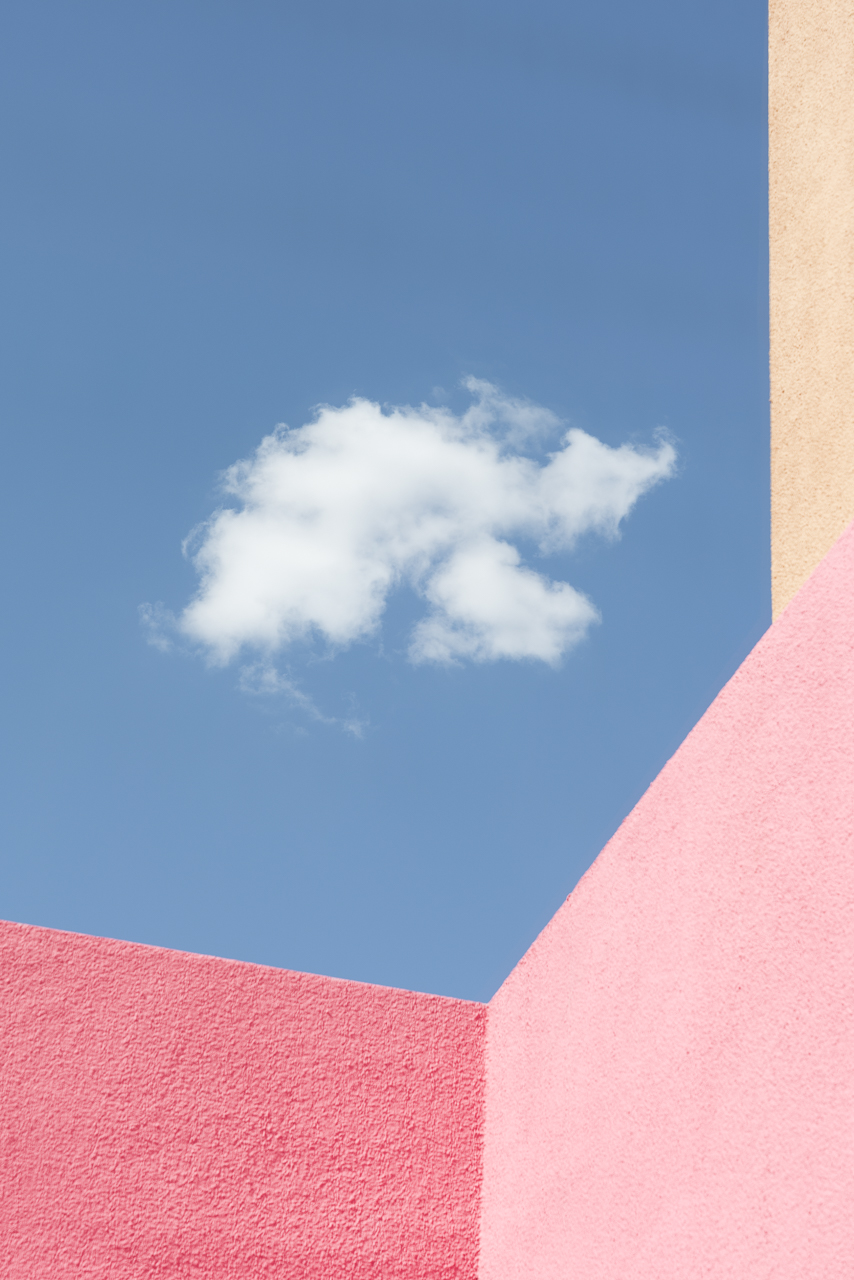 You've got a great Instagram account. Has social media, and Instagram in particular, influenced your approach to photography?
Absolutely. Instagram is where I learned to "see," and it has been a fantastic community of artists who support and inspire me. I see Instagram as a level playing field where any artist can get discovered. I think there can be some challenges to that environment too — it can sow a lot of self-doubt in artists because it is built around numbers and the push to drive that number higher is real. I think artists sometimes can be vulnerable to sharing work that "feeds the machine" versus work that they love but maybe isn't as Instagram "friendly."
What do you keep around your studio or home for inspiration?
A lot of art and objects. I love vessels of all kinds — bowls, pots, vases. I have been fortunate to have a lot of artist friends and their work hangs in my home. Honestly, the place where I live provides endless inspiration. It is constantly beautiful, even in its harshness.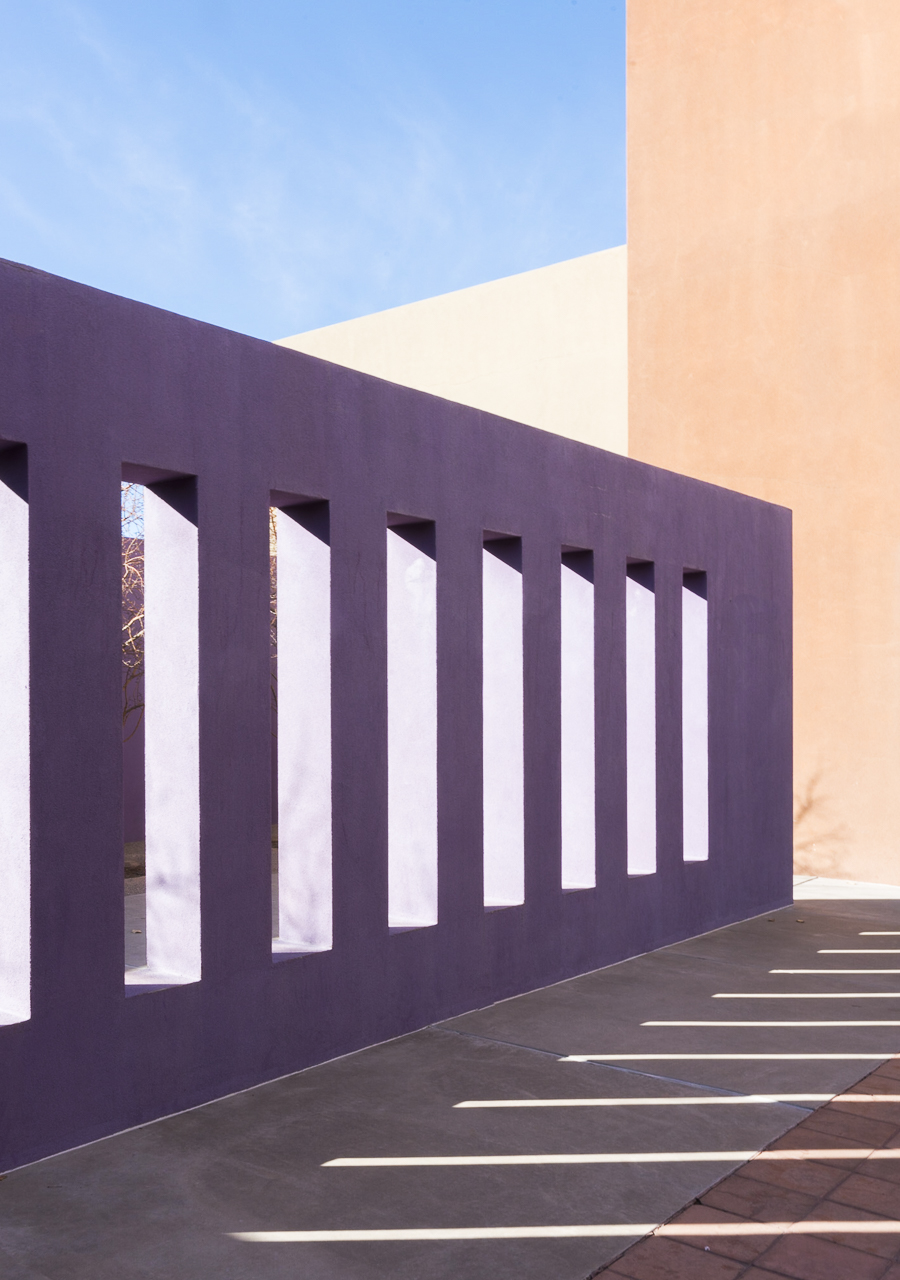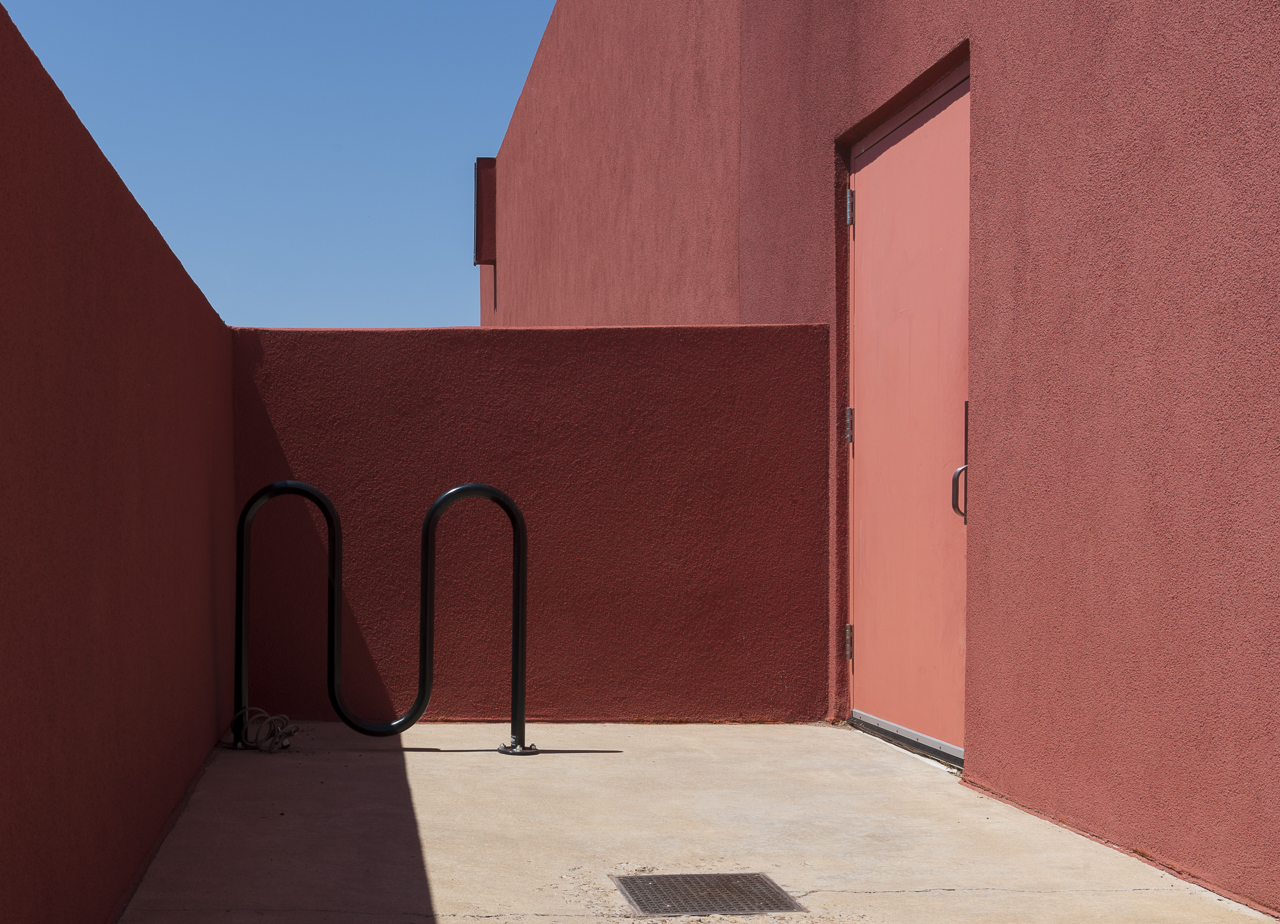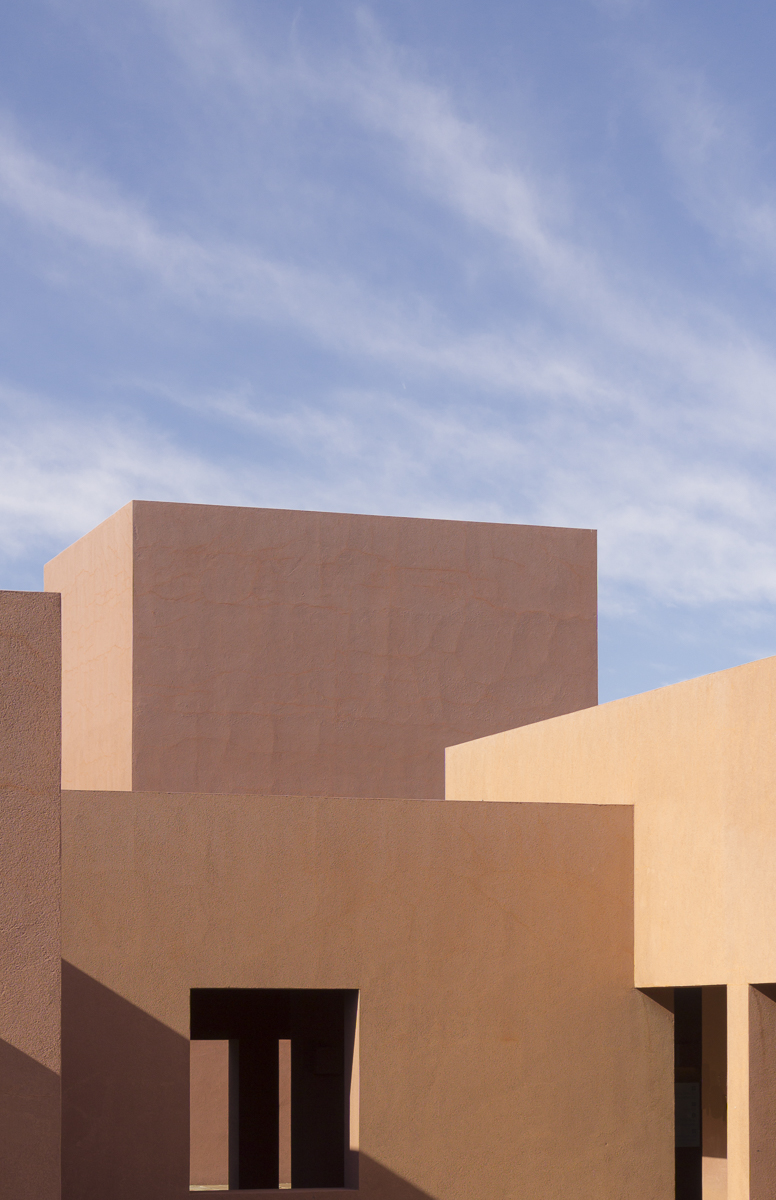 What's the most inspiring place you've ever been to?
I would have to say New Mexico – it has opened me up in ways I never saw coming and it just keeps giving.
New Mexico has such a storied past with artists. (Thinking of Georgia O'Keeffe and Agnes Martin, just to name two). Do you see yourself or your work in any kind of conversation with that history?
It does have a very rich history of art and yes, many iconic names have spent time here. There are so many ways to interpret this place artistically, and my hope is that I am adding something new to the conversation in photography and fine art more broadly. It is a major cliché, but the light here is very special, and I think is the common denominator in a lot of the work that has been made here.
What are you working on now? What's next for you?
I am continuing work on a collaborative project called alteredstates/alteredscapes with Jim Eyre, a London-based photographer.  The project is about the impact of social media on artistic expression. We have shown the work twice — once in London, and a second show in Albuquerque last year. We are working on new images for the series that we will show in Santa Fe in April of this year.