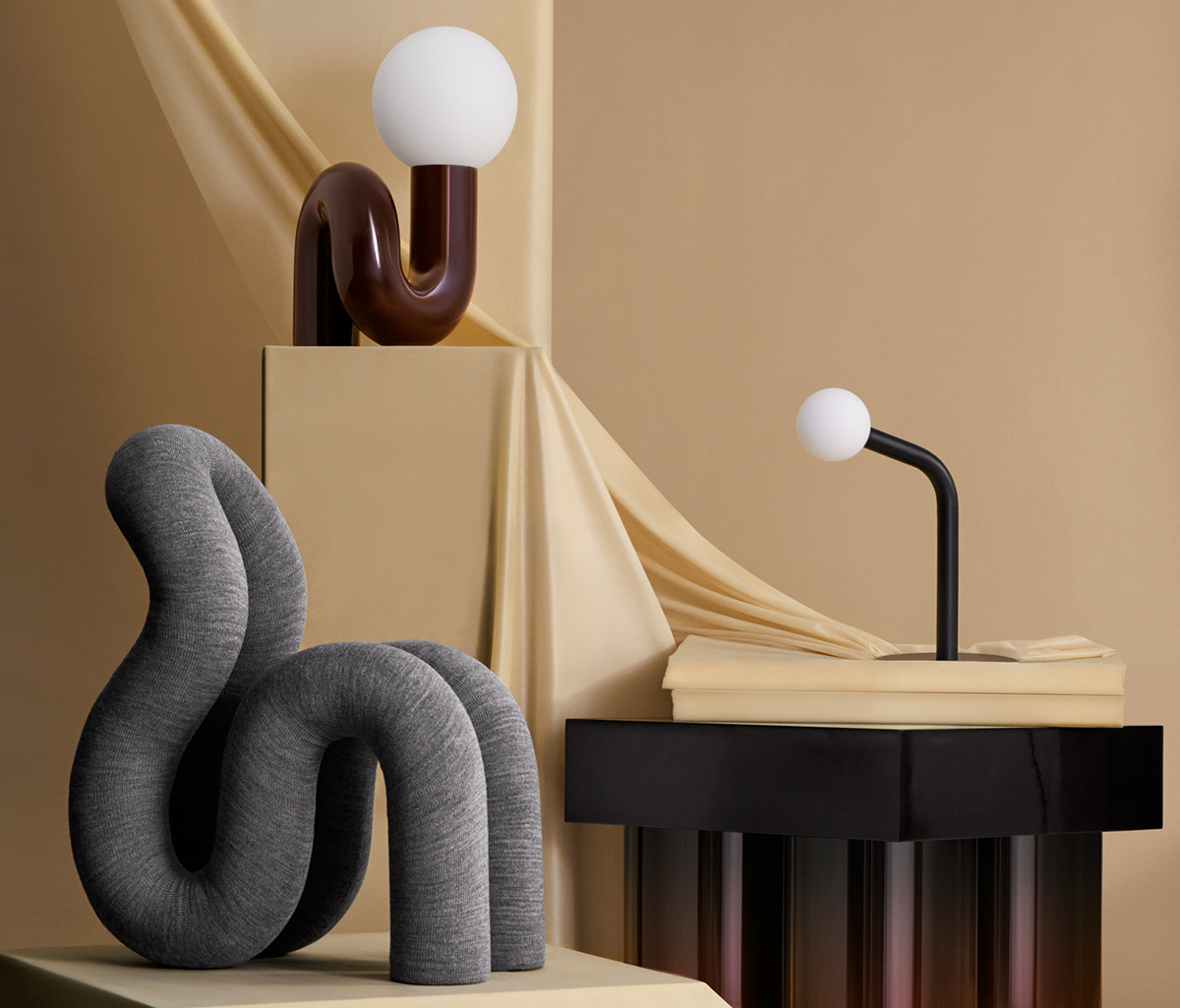 A weekly Saturday recap to share with you our favorite links, discoveries, exhibitions, and more from the past seven days. This week: a truly epic new daybed, a visual exploration of the rise of "chubby furniture," and a new material made entirely from the byproduct of sunflower crops.  
Exhibitions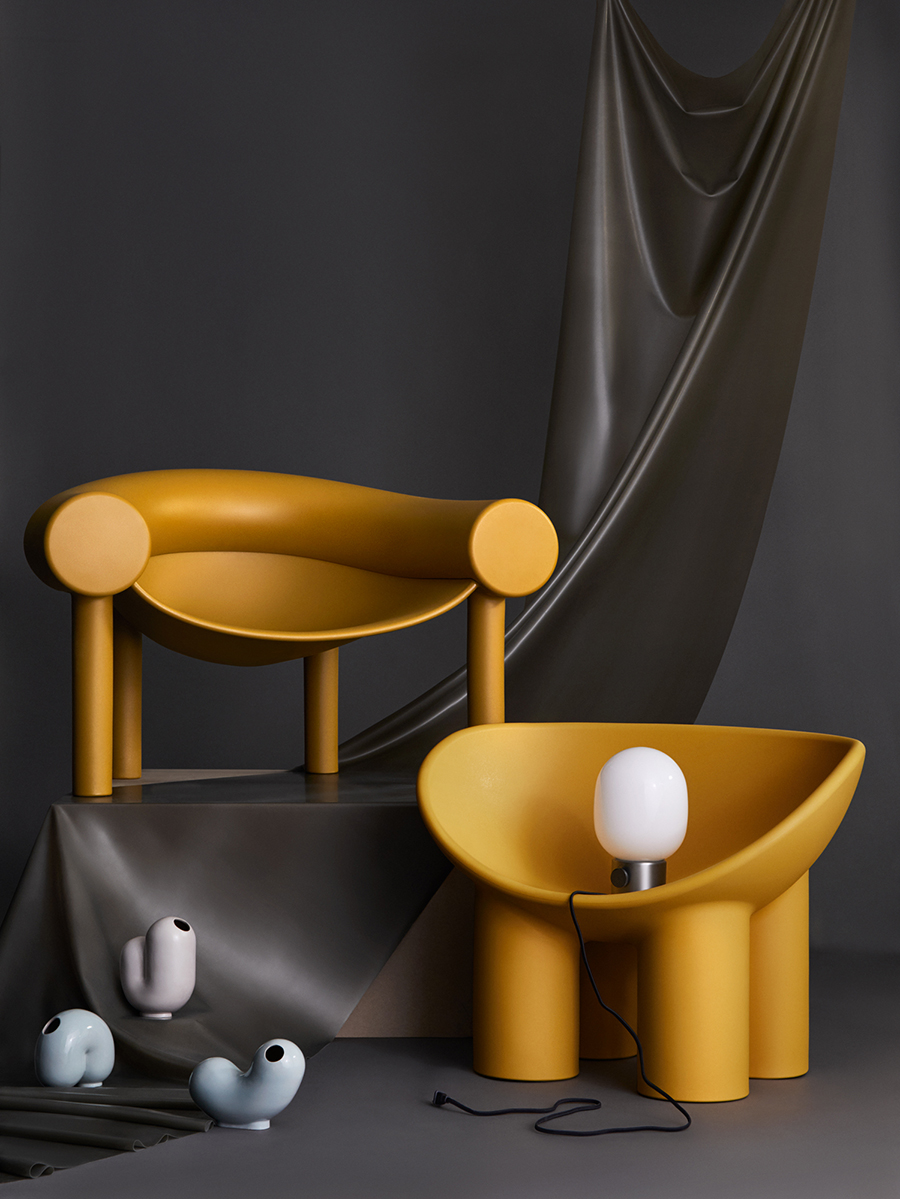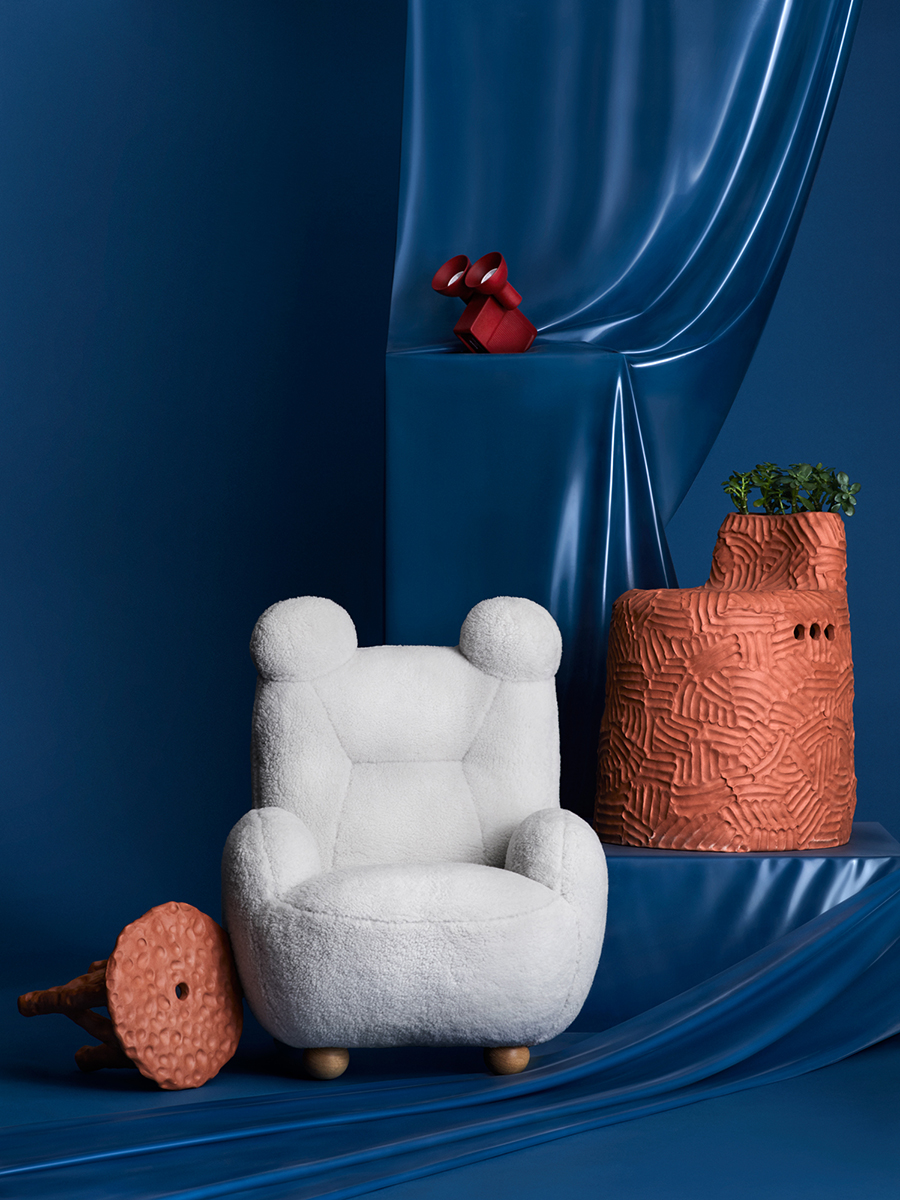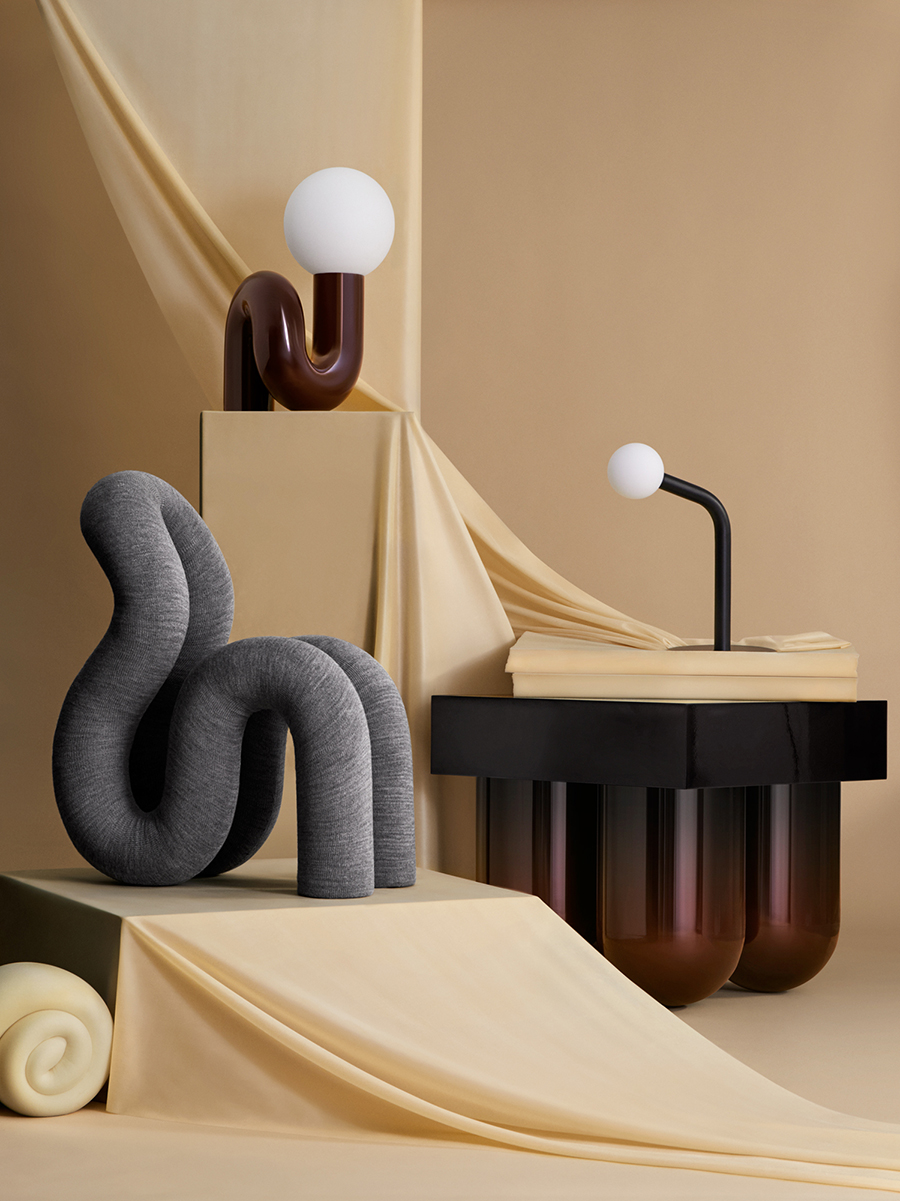 Documenting the rise of so-called "chubby design" is nothing new; in fact, it's become something of a parlor game in the design world over the past year or so. But now there's an exhibition to make visible what we've all been chatting about: On view at A/D/O in Brooklyn is Neotenic Design, an exhibition of cute and cartoonish furniture from the past decade, everything from Faye Toogood's tubular Roly Poly chair to Chris Wolston's thick terracotta planters. The exhibition is curated by Justin Donnelly and Monling Lee of JUMBO, whose work exemplifies the trend.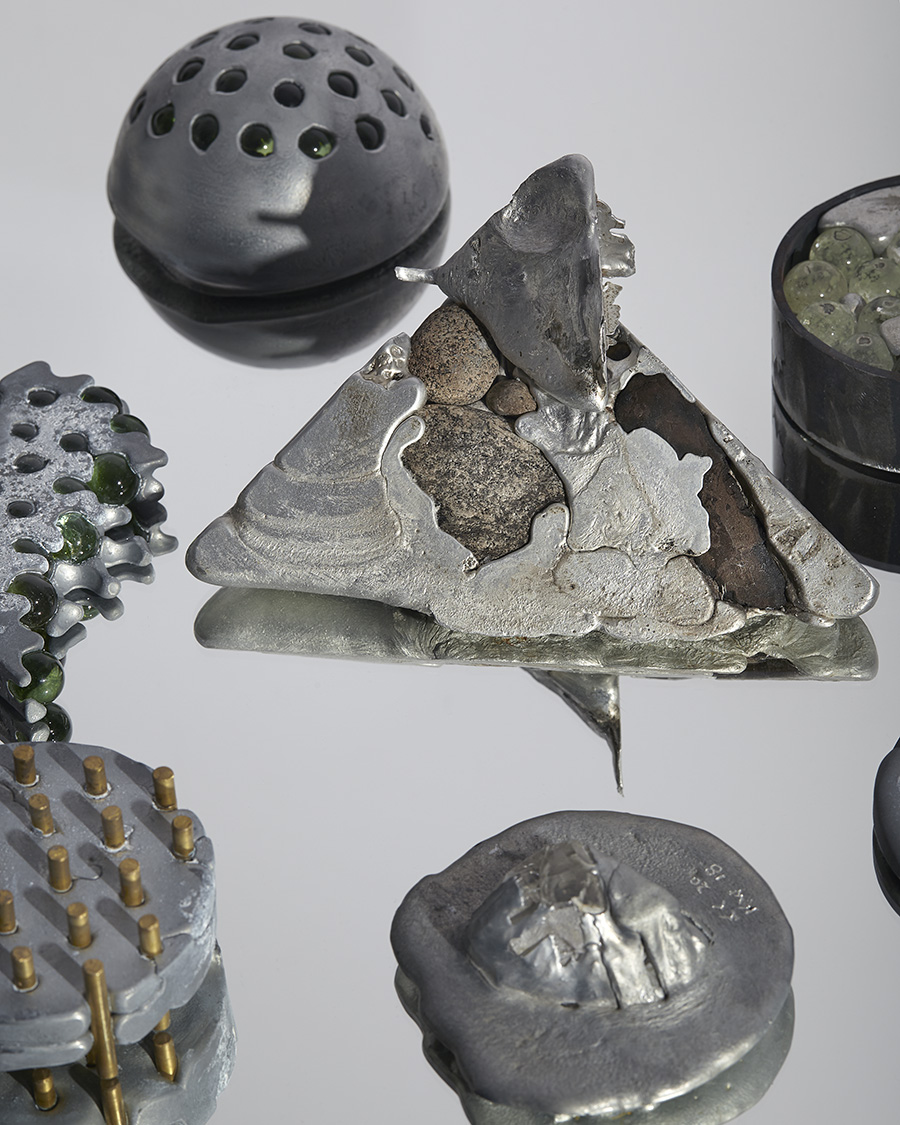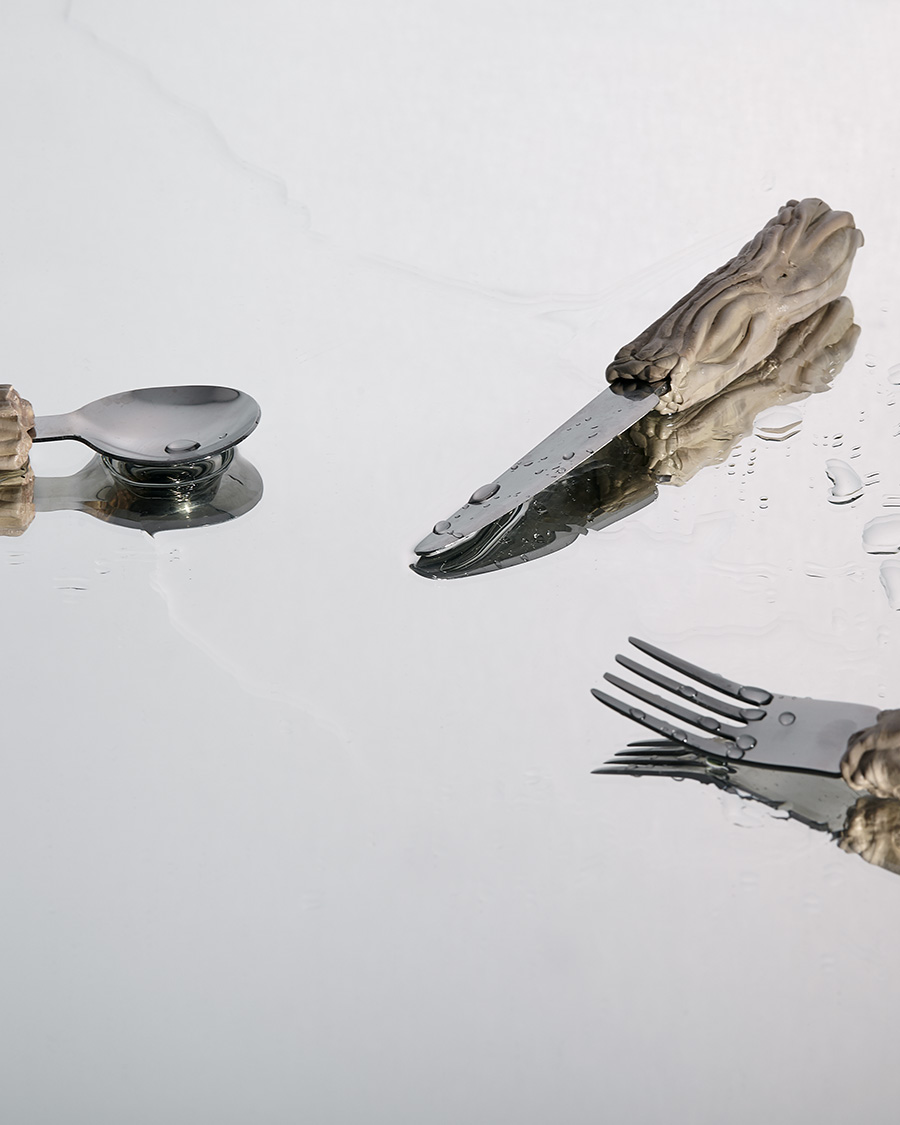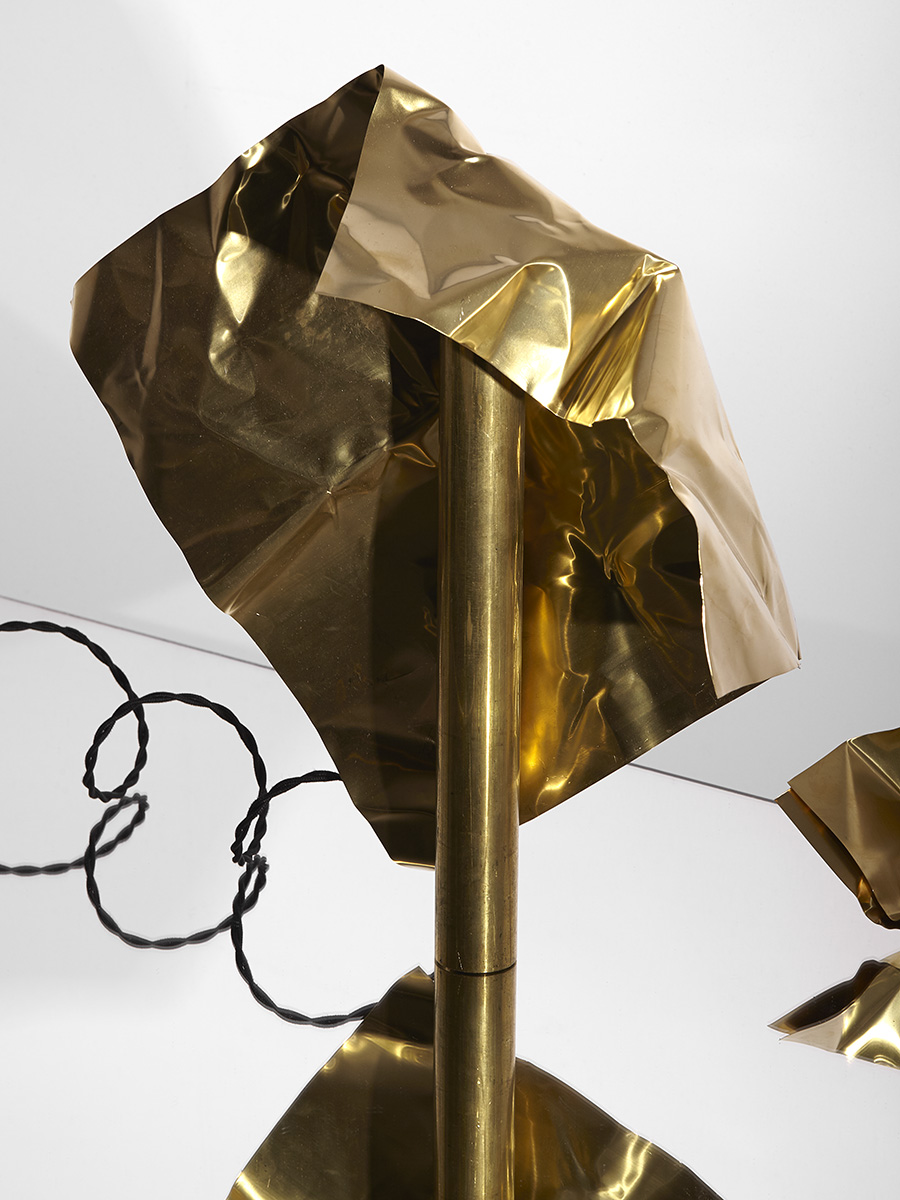 Last month in Madrid, designer Jorge Penadés initiated a new kind of exhibition, called Extraperlo: "Participants are asked to send bold ideas in small boxes. Maximum size: a shoe box. All the works will be for sale during the exhibition. If a project gets sold the author will receive the full amount to refund the investment; we will not take a single € nor the Spanish government. This fact provides the name for the project: The term "Extraperlo" is used in Spain to refer to the illegal trade of goods subject to some type of tax or rate by the State." The chosen designers were of a more experimental bent and the objects for sale included Chen Chen & Kai Williams's molten-metal test objects, James Shaw's extruded-handle cutlery, and Nacho Alegre's bent-metal lamp.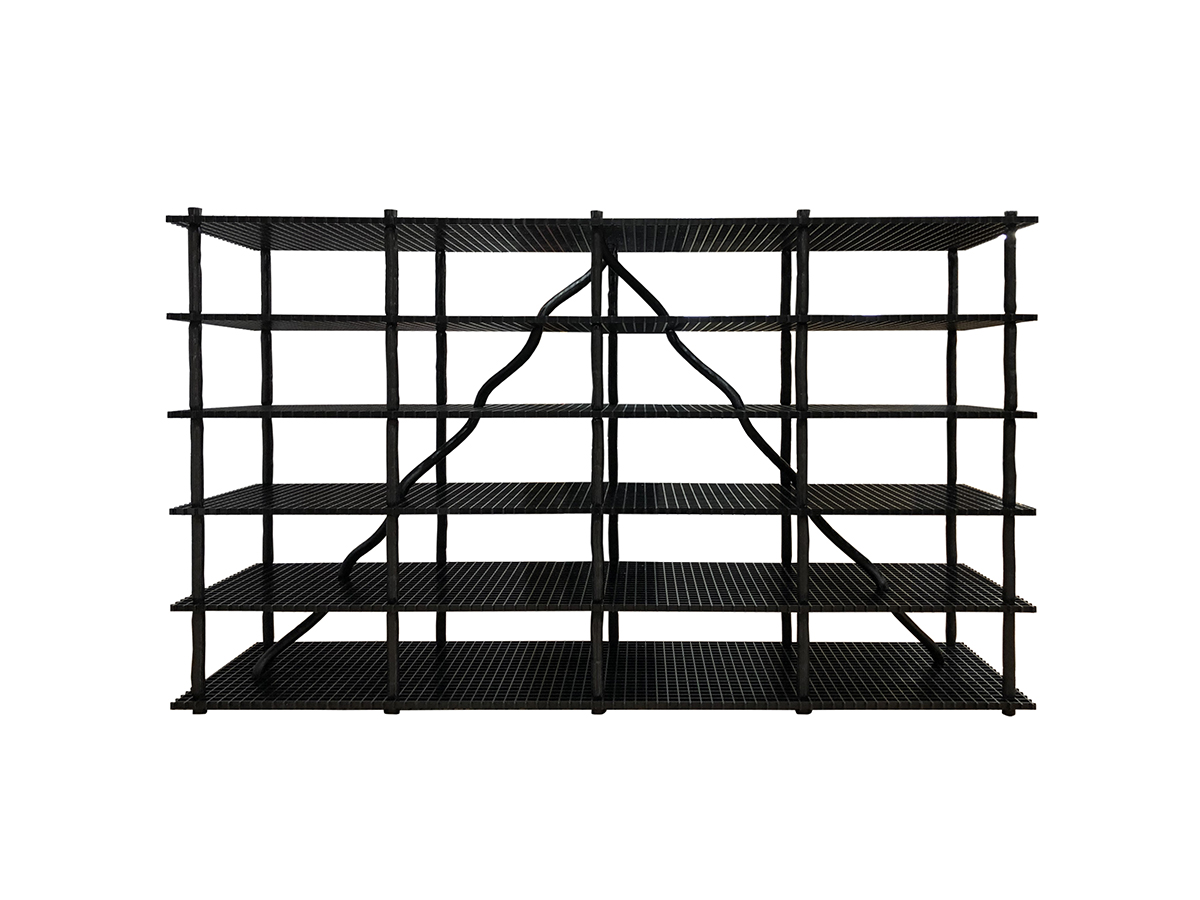 The Miami-based gallery Tile Blush currently has a solo exhibition on view of new work by Jonathan Muecke. Called Open Objects, the exhibition is part of an ongoing series in which a designer or artist presents two new objects alongside new variants of previous work. Love this new shelf.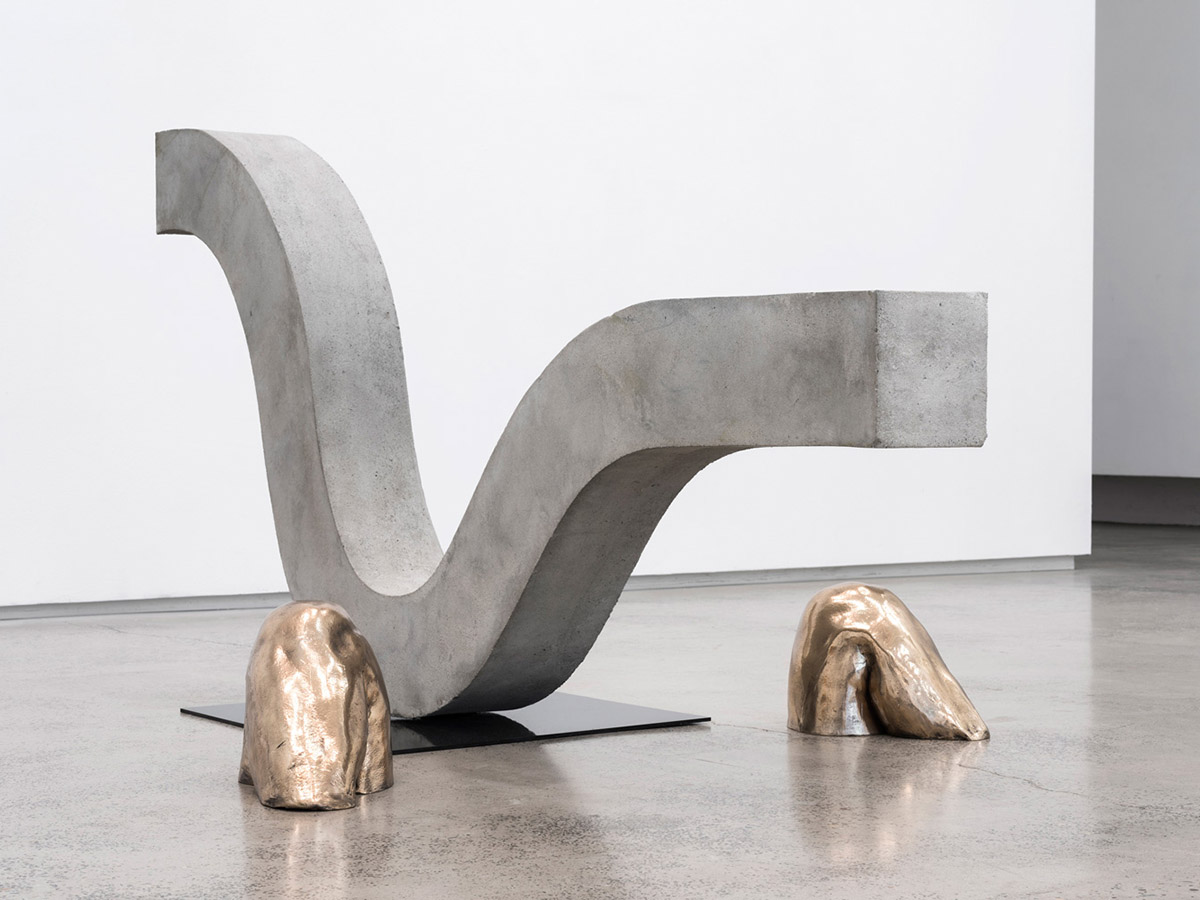 On view at JamFactory in Adelaide is an exhibition exploring the use of concrete in art, design, and architecture. Our favorite piece is this 2017 work by Sanne Mestrom in bronze, concrete, and steel.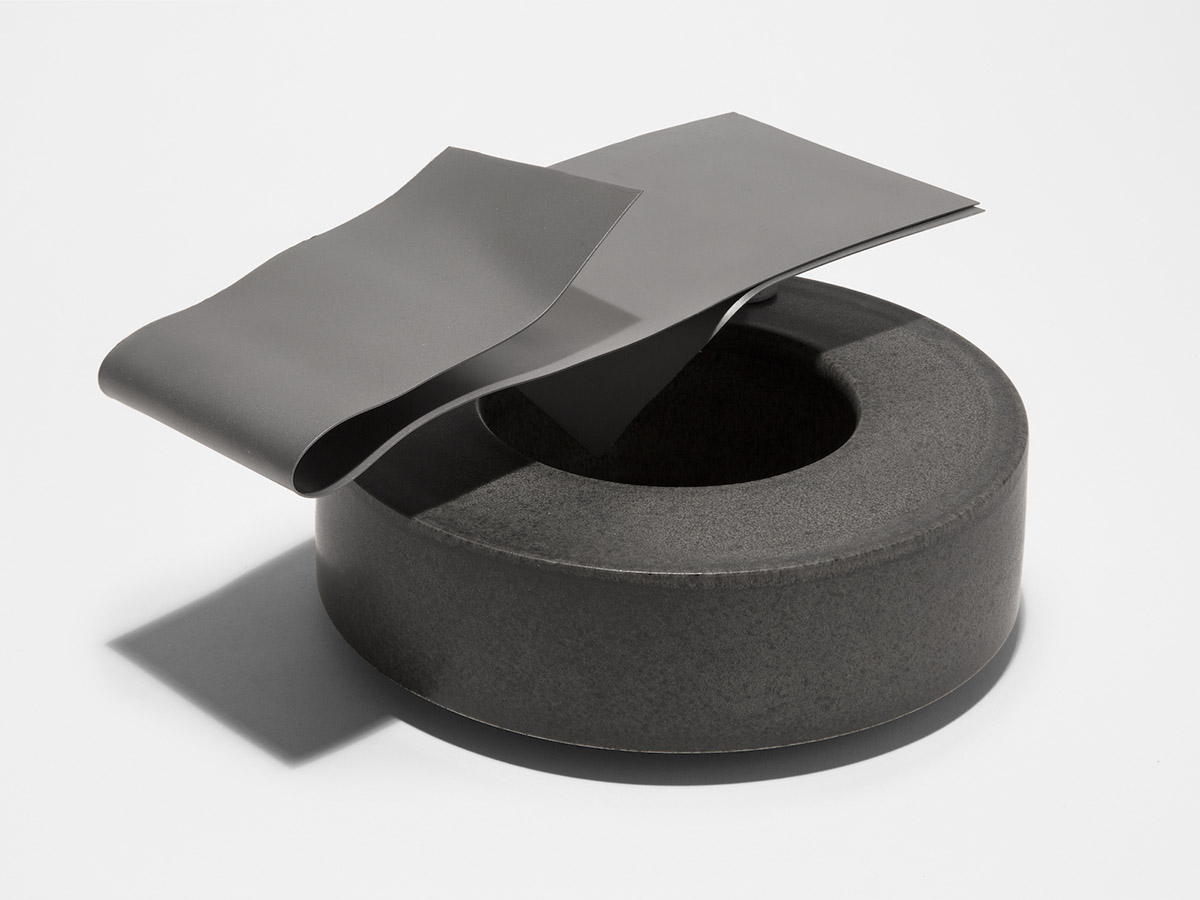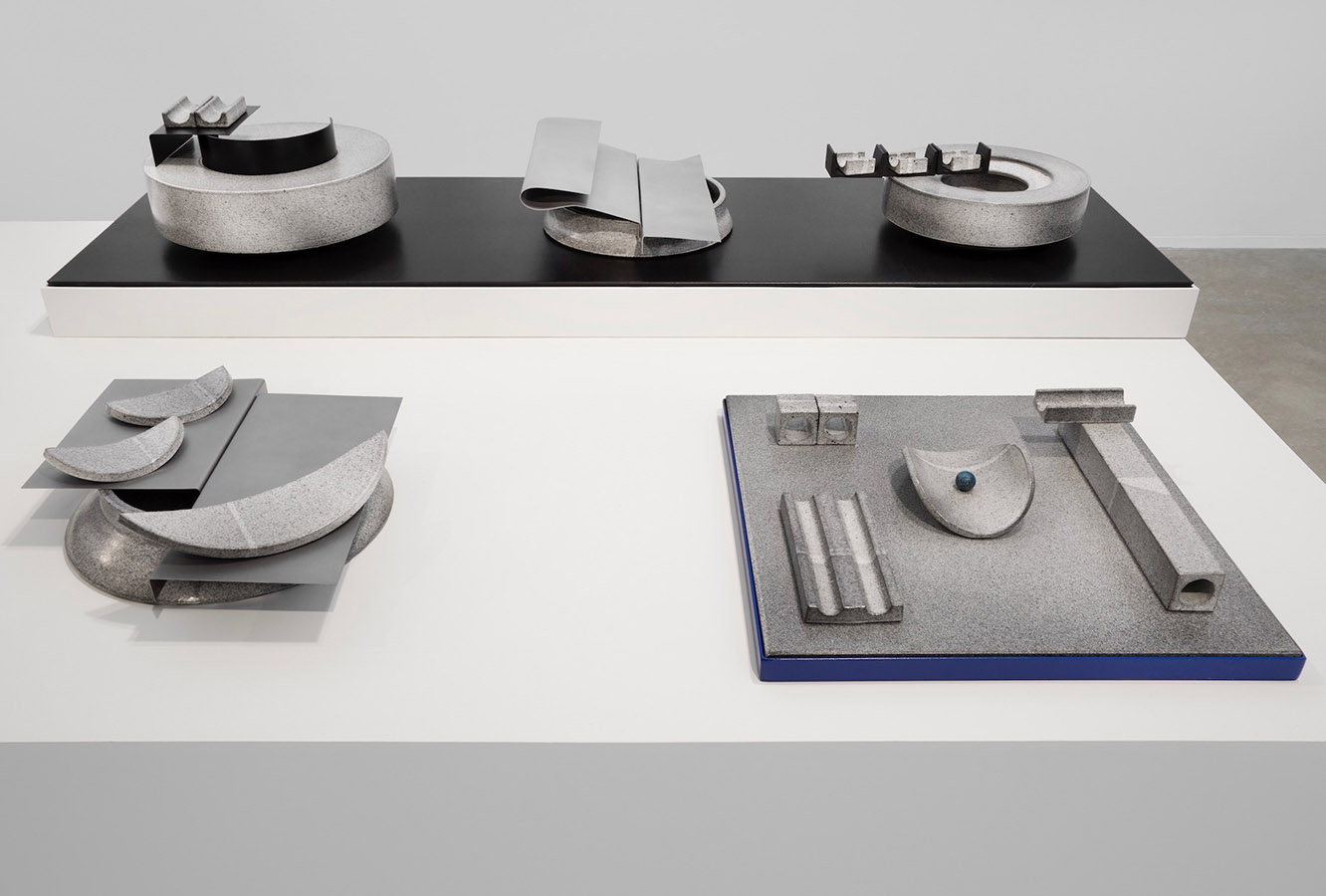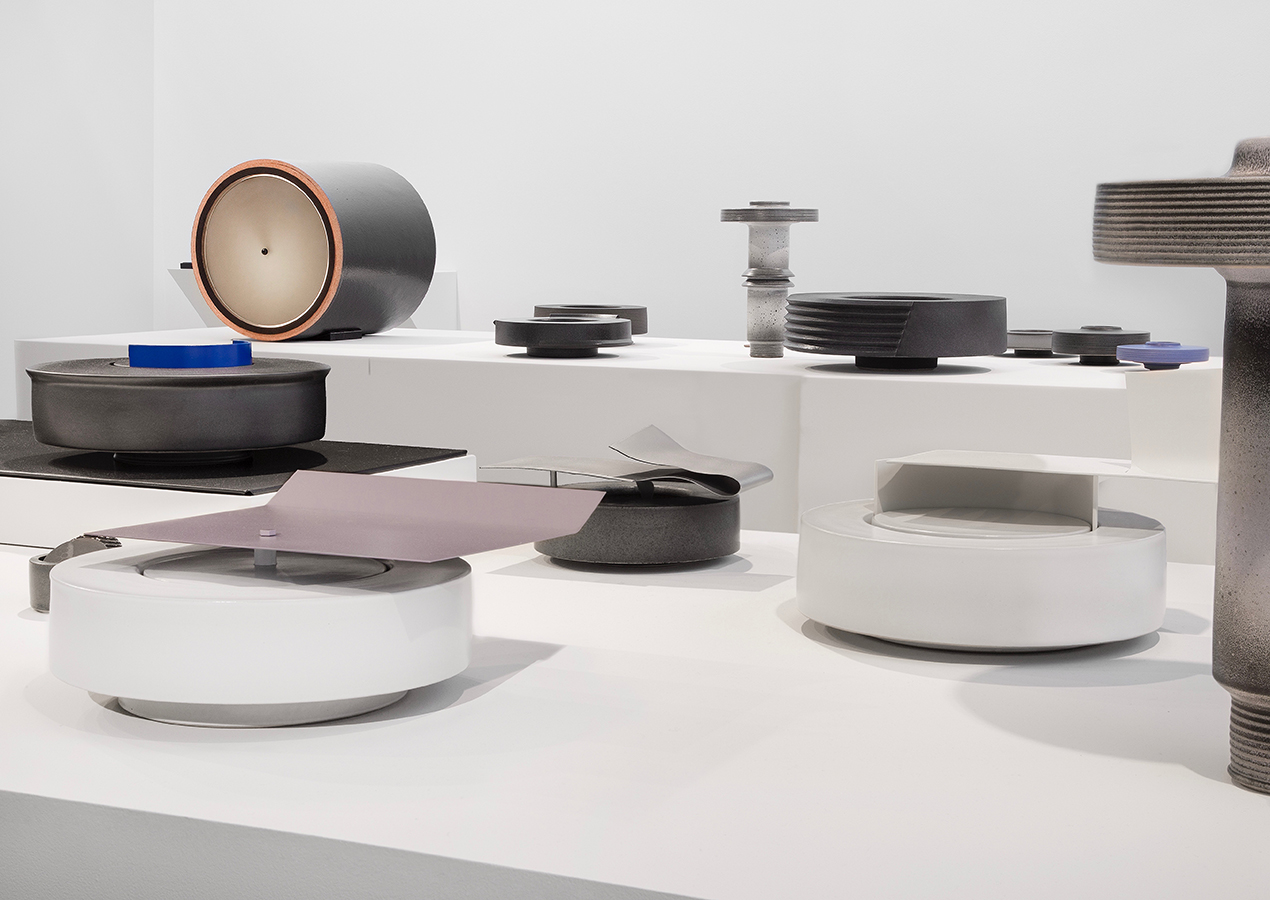 We've never not loved new ceramic work by Ian McDonald, and his new exhibition at the Cranbrook Art Museum is no exception. (McDonald is artist-in-residence and head of the ceramics department at Cranbrook.) The exhibition includes some lovely pieces in lilac and a pair of enormous lights made from extruded terra cotta sewer pipe.
Discoveries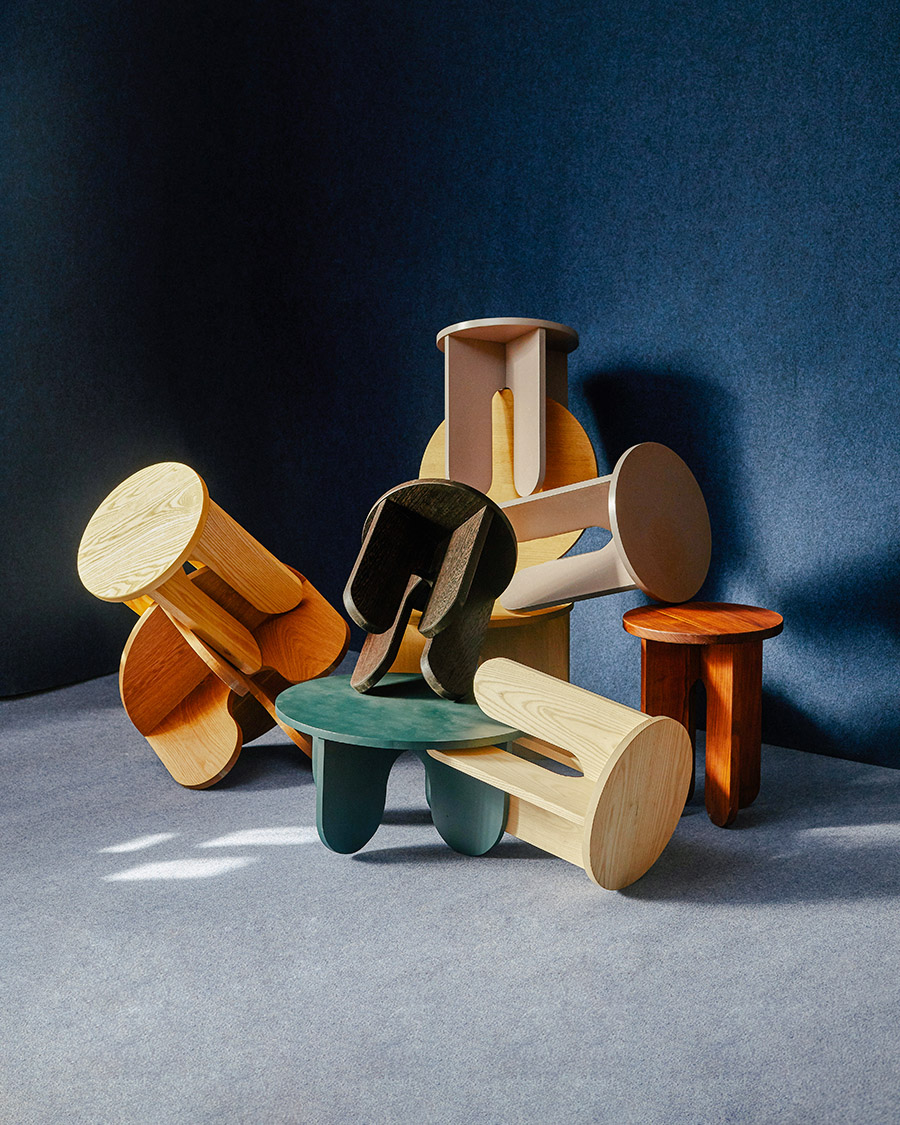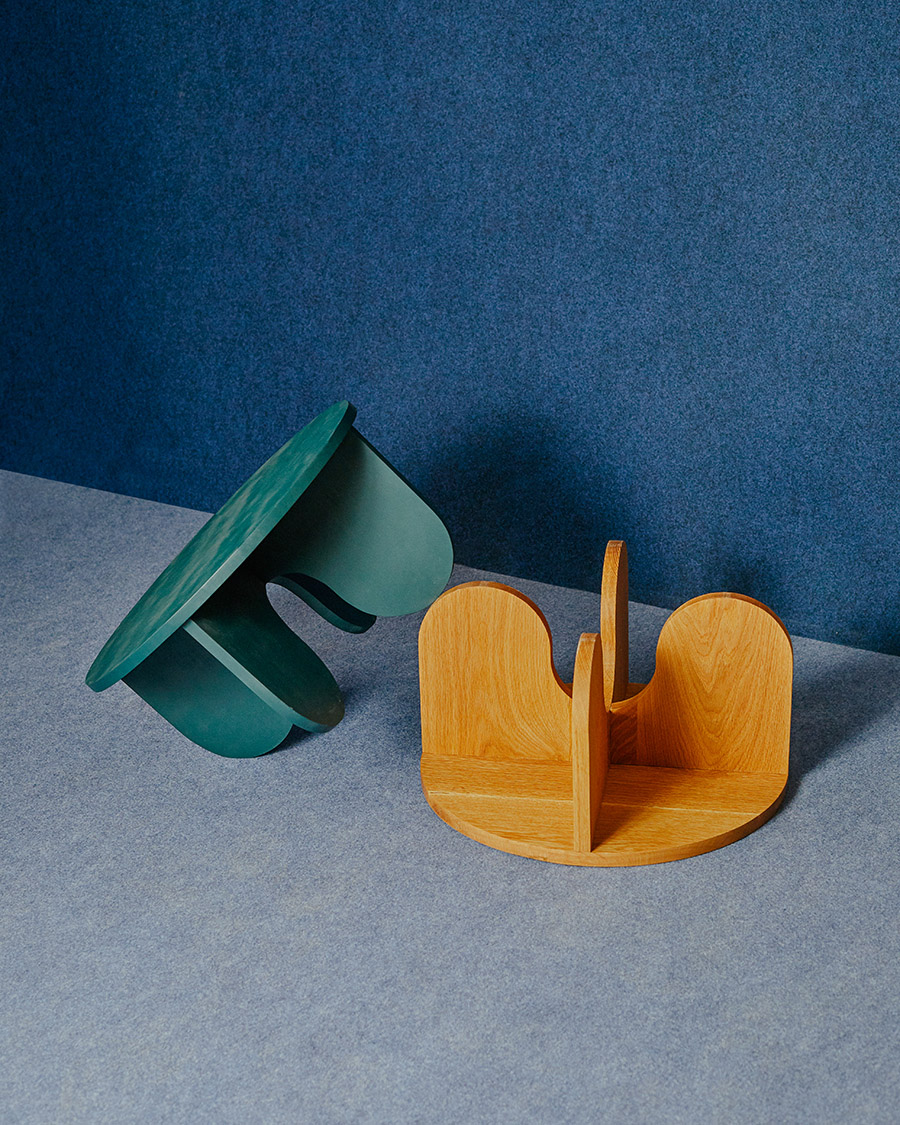 Speaking of chubby furniture, the Barcelona-based Owl Furniture & Objects recently launched a collection of stools and tables whose bases look like splices of a more tubular structure. In addition to the stained pieces shown here, Owl also launched a lacquered version at Arranging Things during Stockholm Design Week. (Photo by Iris Humm)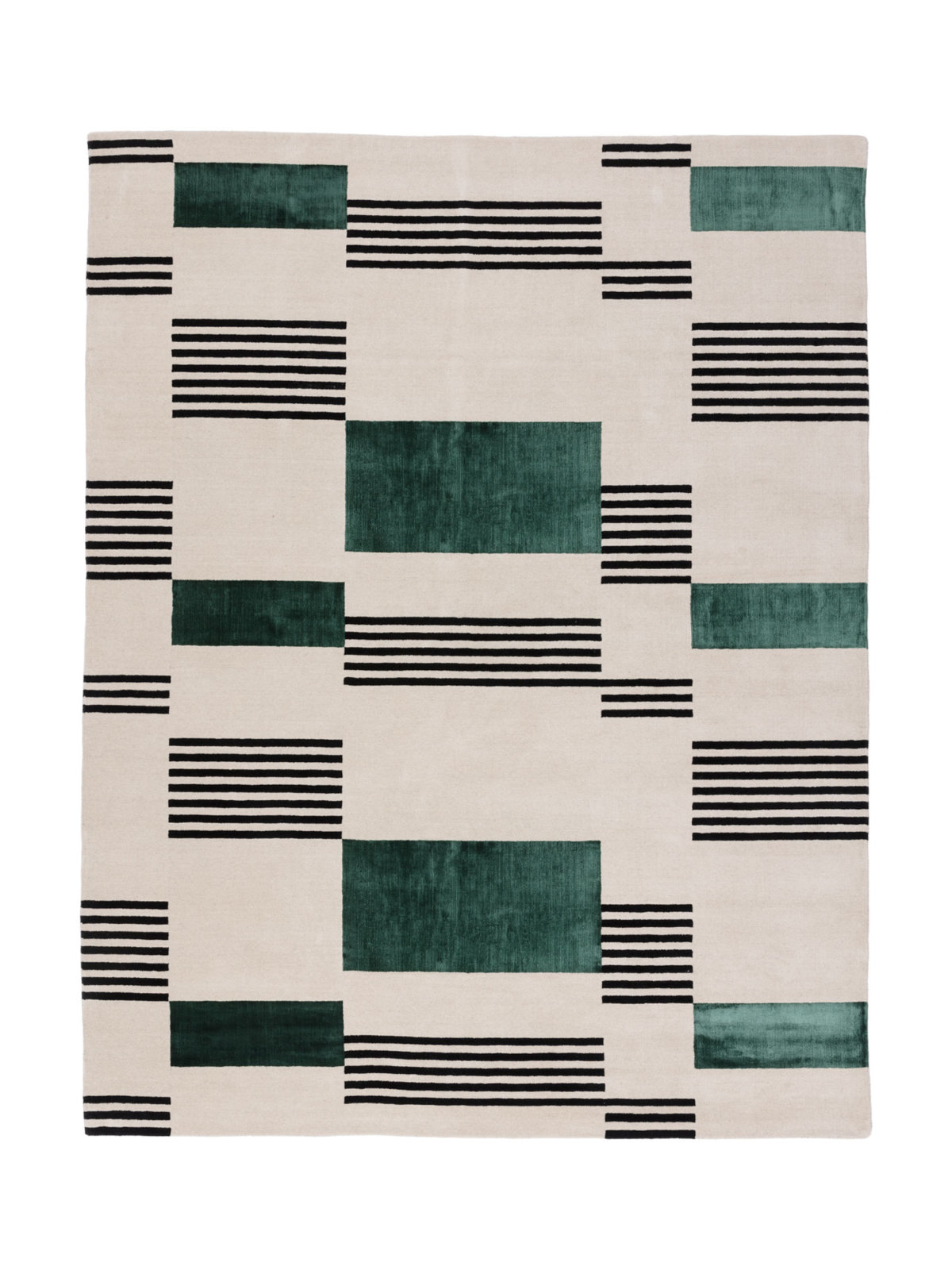 This rug isn't new, but as someone who recently moved and is in the market for a whole apartment's worth of new furniture and accessories, this Hello Sonia rug by Studiopepe for CC-Tapis is majorly on my radar, as is the newer "reloaded" version linked here.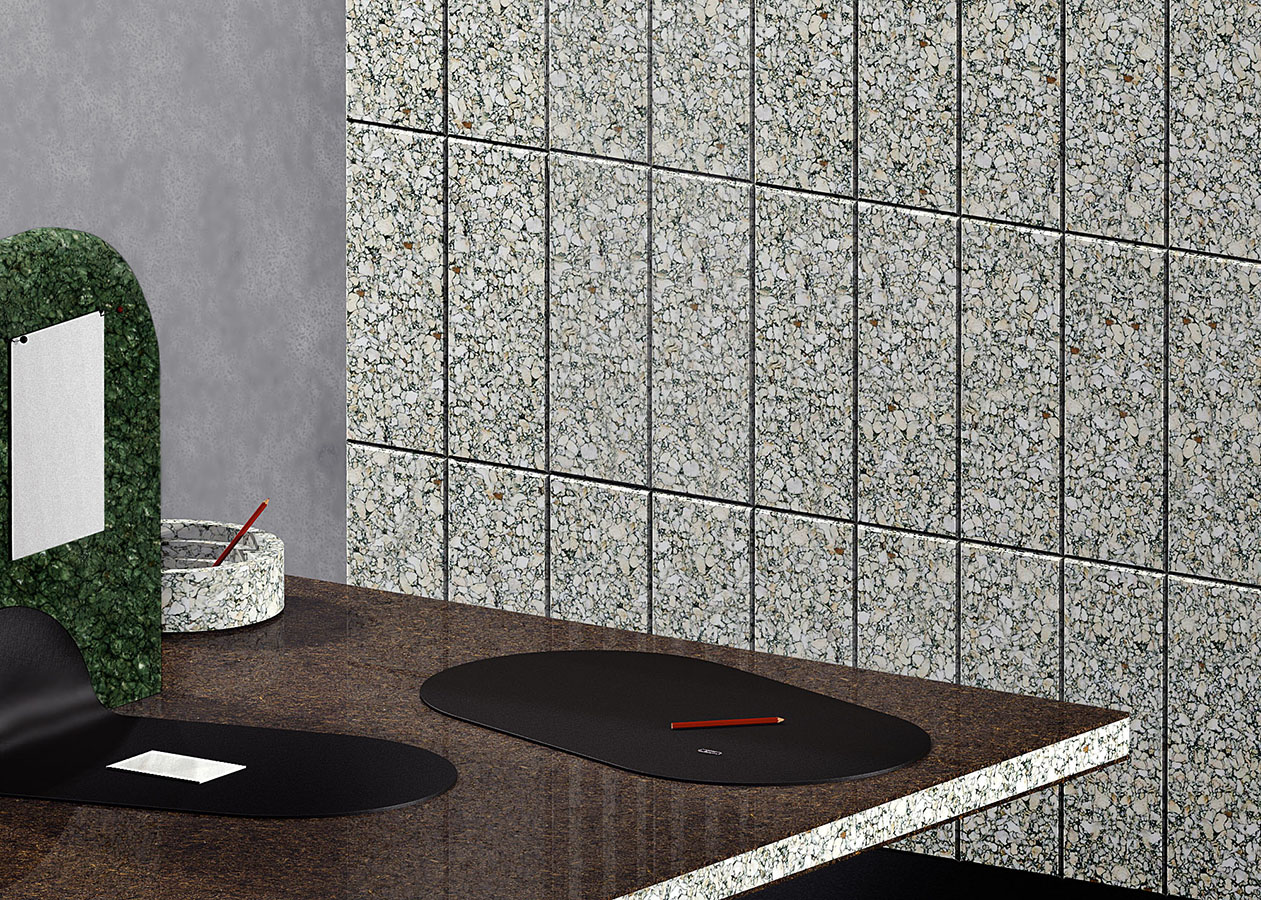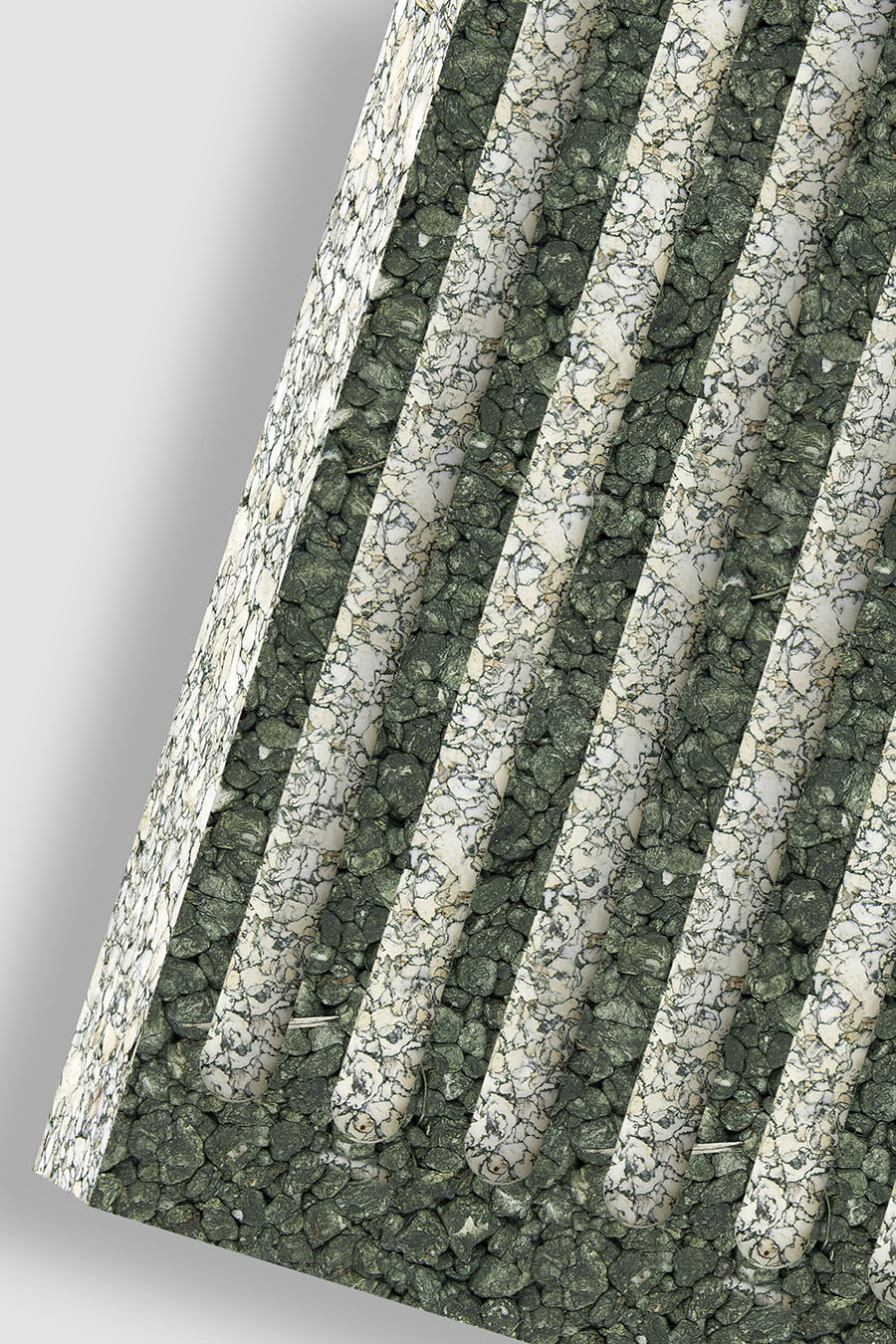 There's almost nothing we love more than a designer inventing his or her own material, so we were happy to get this submission from the Eindhoven-based designer Thomas Vailly: Called the Sunflower Enterprise project, it's made entirely from sunflower by-product. "Sunflowers are commonly farmed to produce oil, seeds, or bio-fuel," explains Vailly. "After pressing the oil out, a part can be used as animal feed but most of the crop goes to waste. The stalk's foamy structure, the strong fiber of the bark or the flower's deep bluish-green proteins are left behind. These agro-wastes can be valuable resources to produce novel biomaterials," used to make everything from an insulation panel to an iPhone case.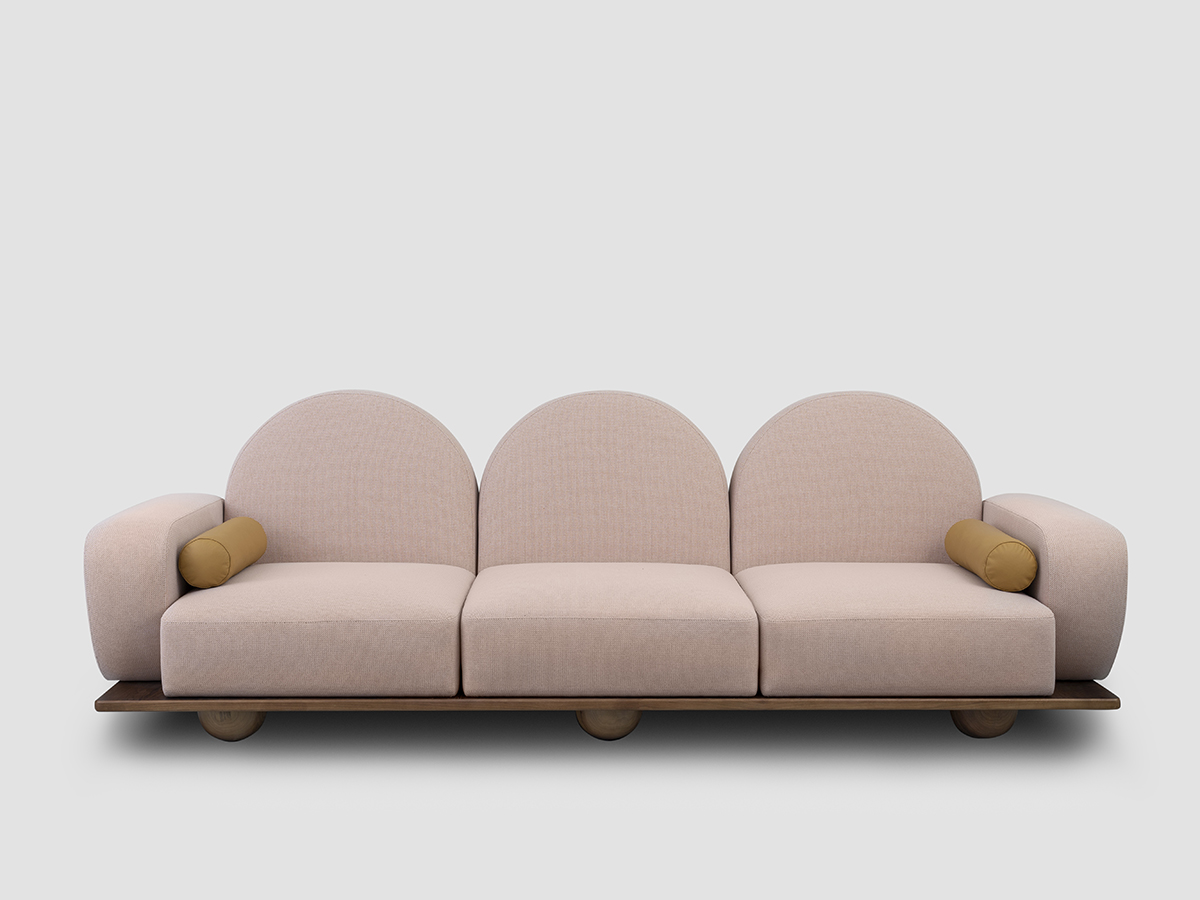 A cute new sofa from designer Merve Kahraman called Beice hits a lot of trends at once — arches, pink and mustard, and chubby among them.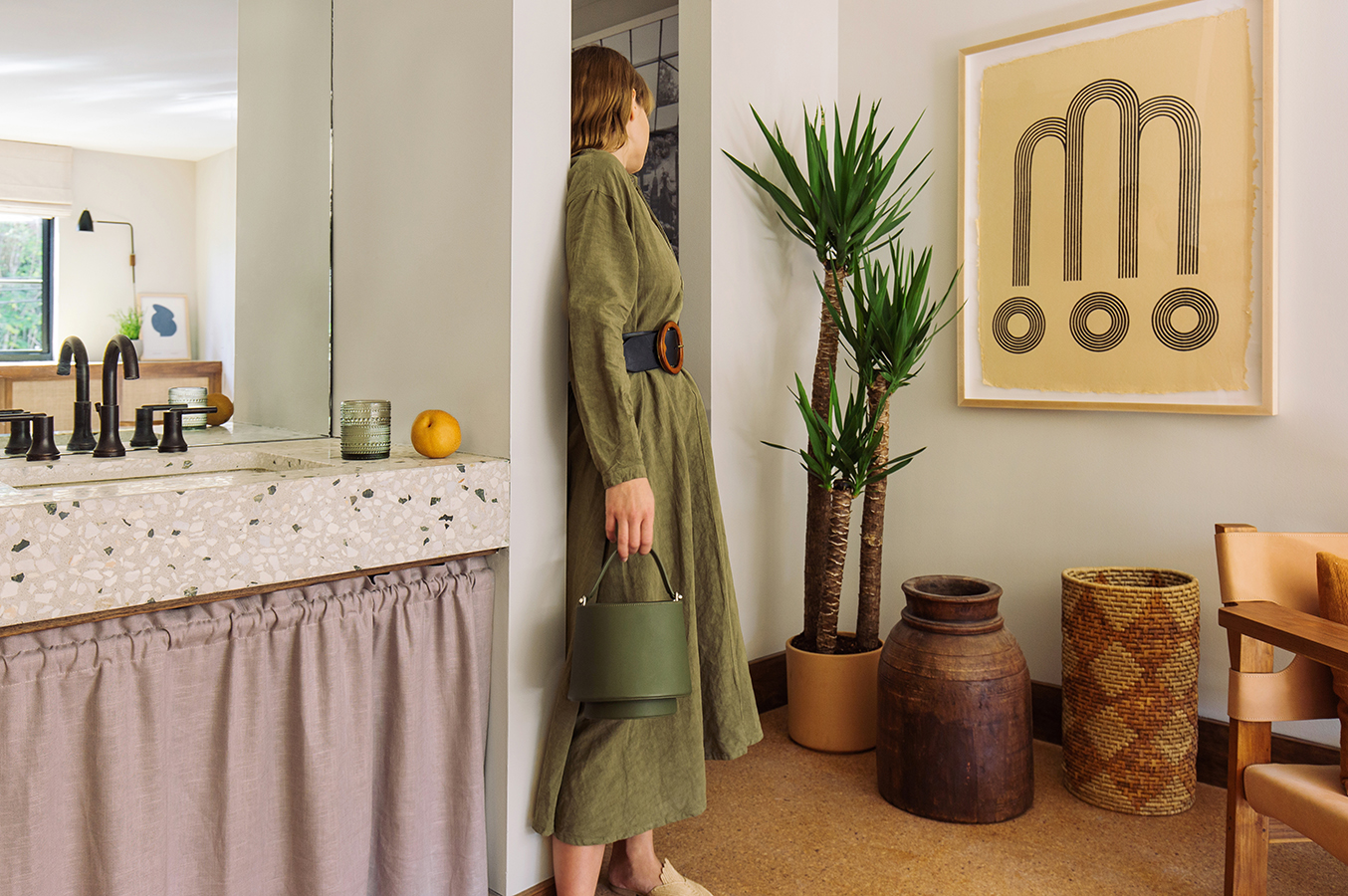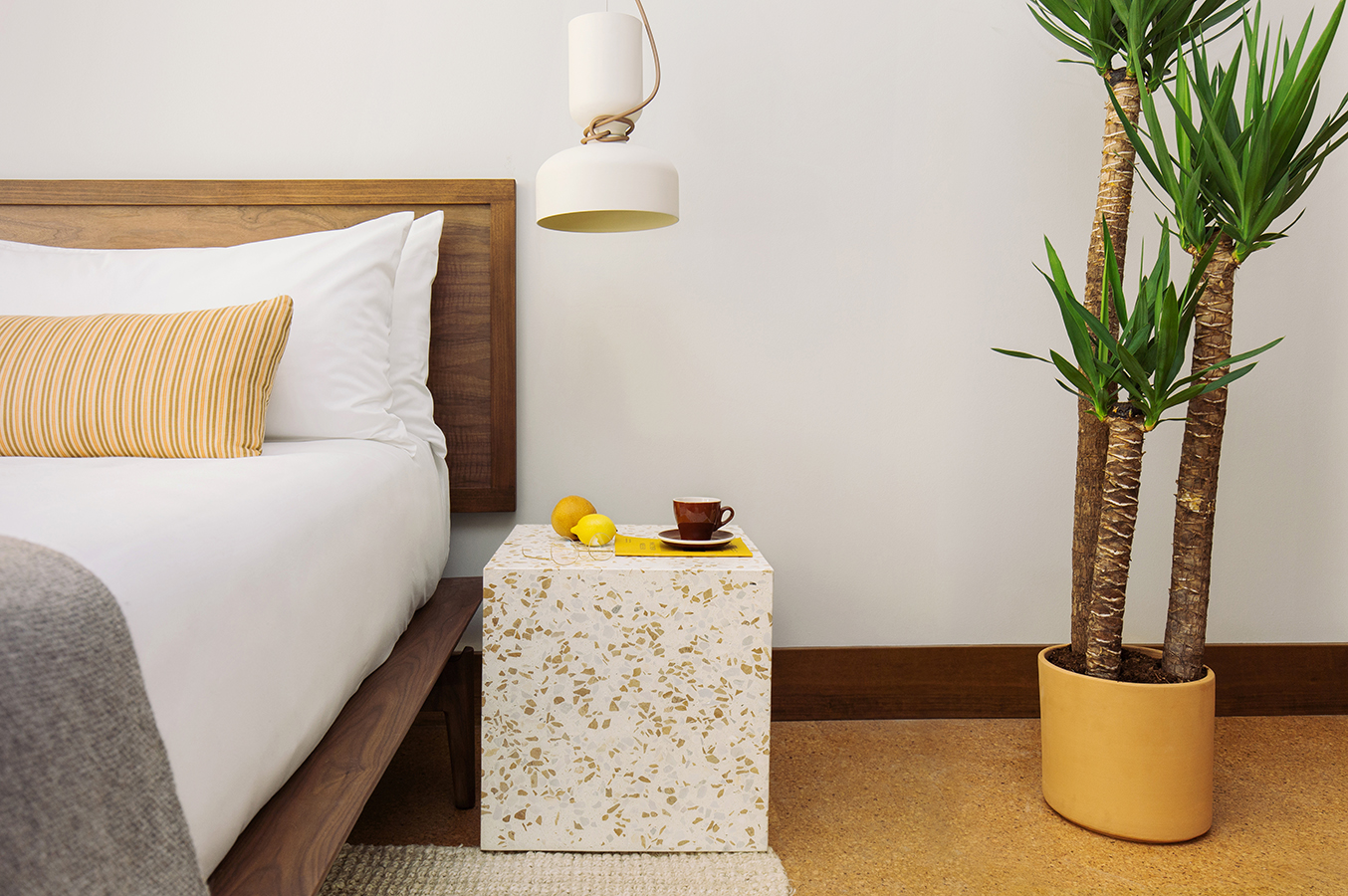 There's a new boutique hotel opening in LA's Silverlake neighborhood this spring. The Silver Lake Pool & Inn was designed by Electric Bowery and will feature 54 guest rooms done up in a palette Italian tile, terrazzo, leather and plaster — plus copious Southern California signifiers in the form of succulents and Block Shop woodblock prints.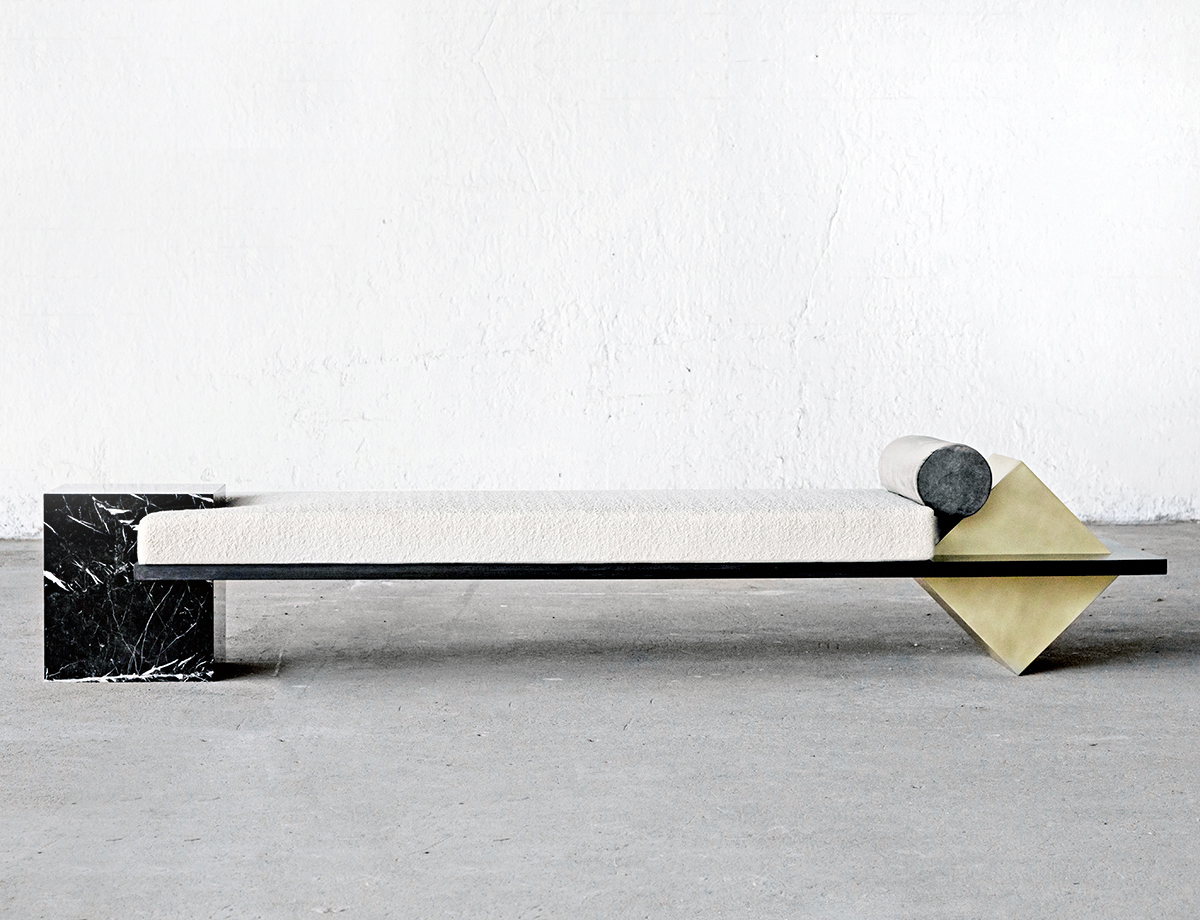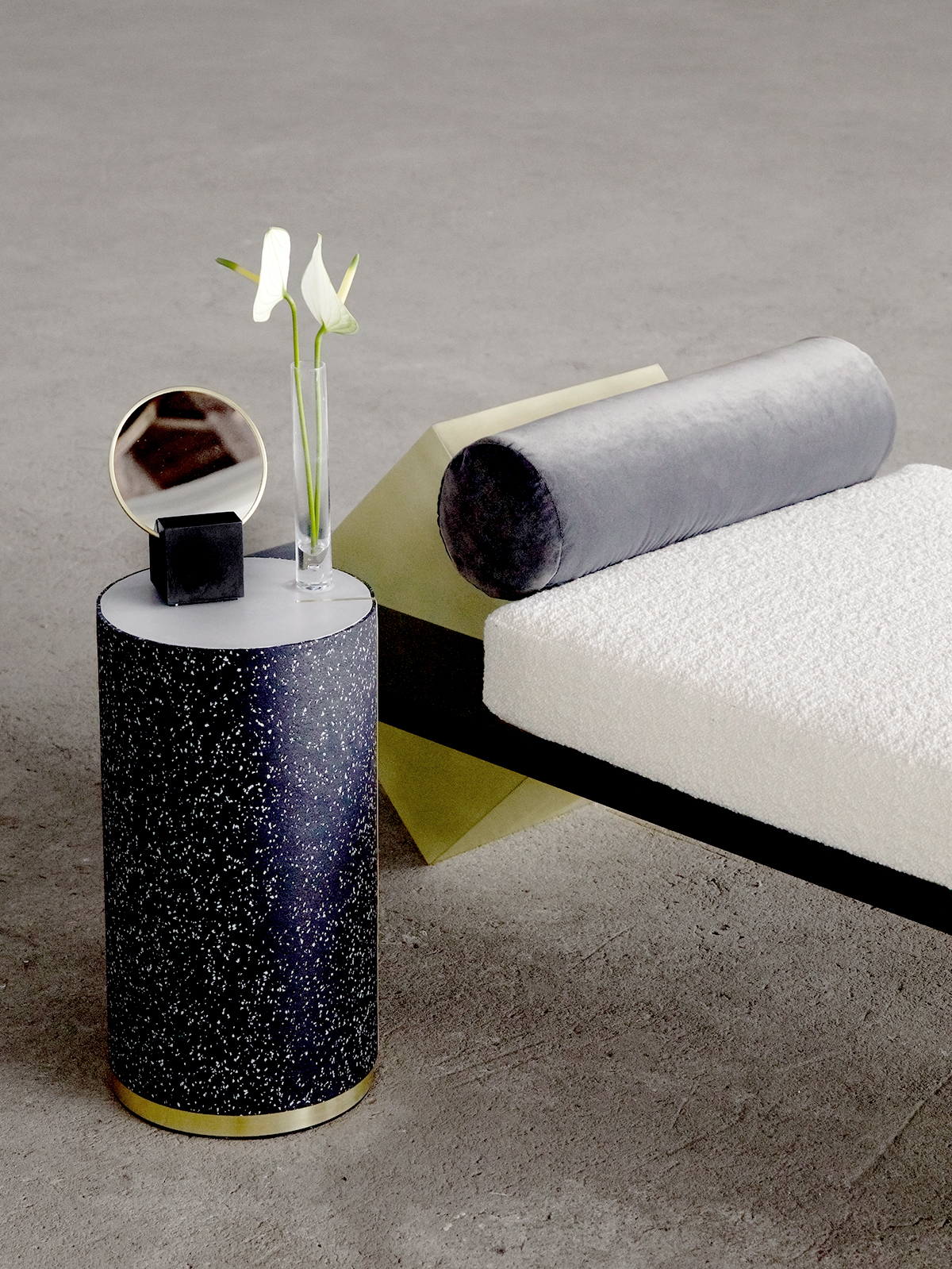 A truly epic new daybed from Slash Objects — it's held together with absolutely zero hardware, relying instead on precision fitting and engineering. (Photo by Cody Guilfoyle)
Interiors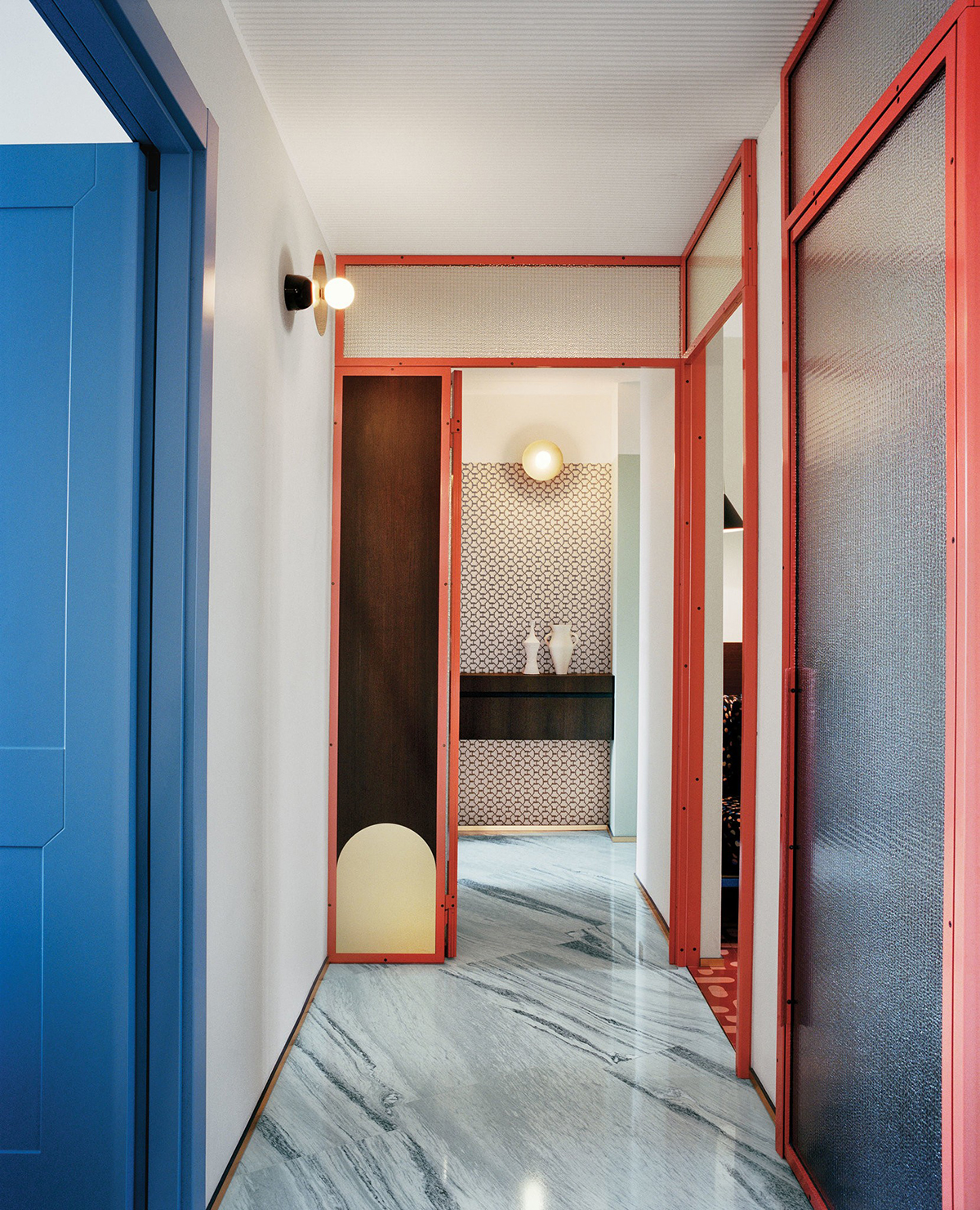 T Magazine had us at the headline: "A new apartment that conjures the spirit of 1960s Milan." Italian design firm Marcante Testa had us at their reliably amazing color story and peekaboo hint of geometric Bisazza tiles. A winner all around.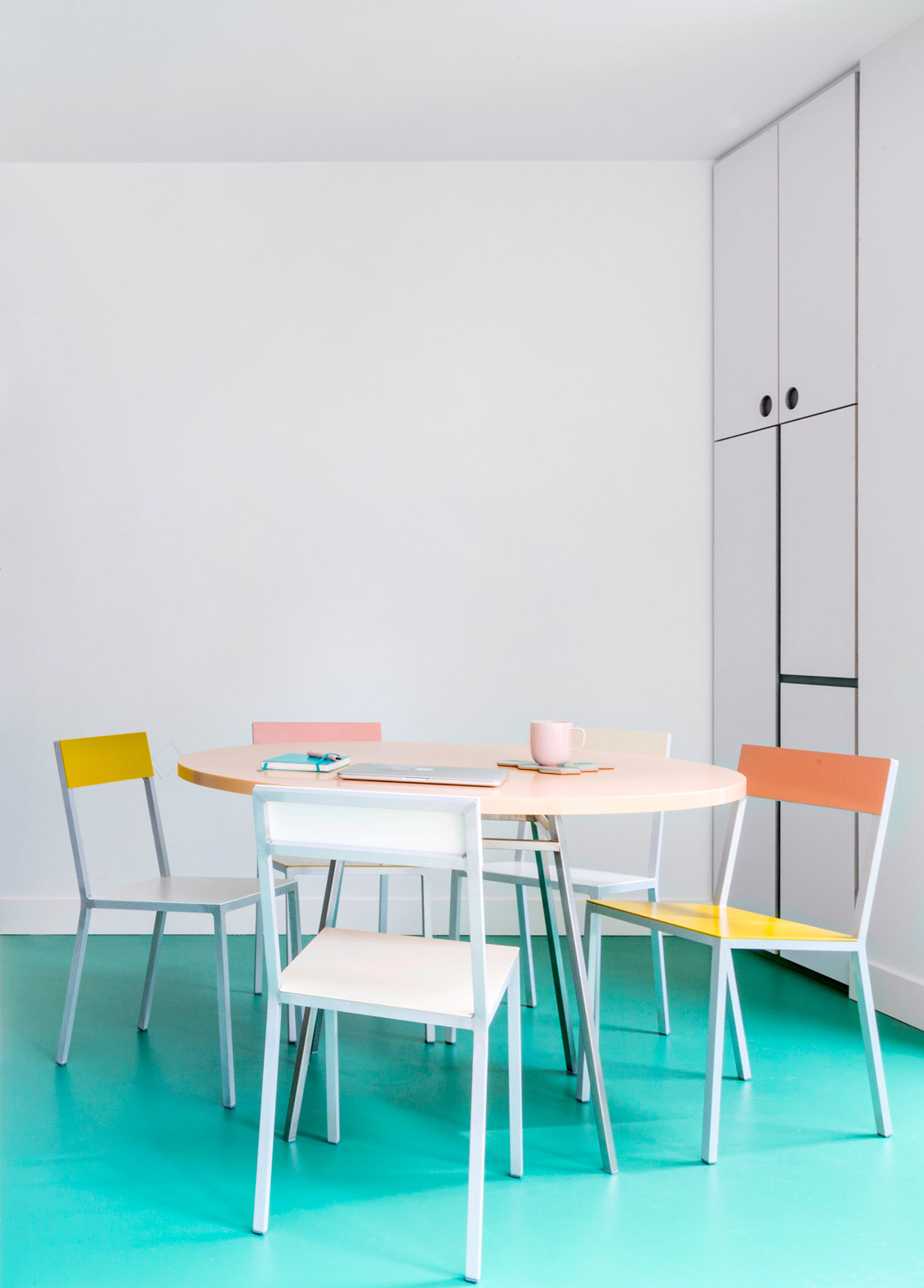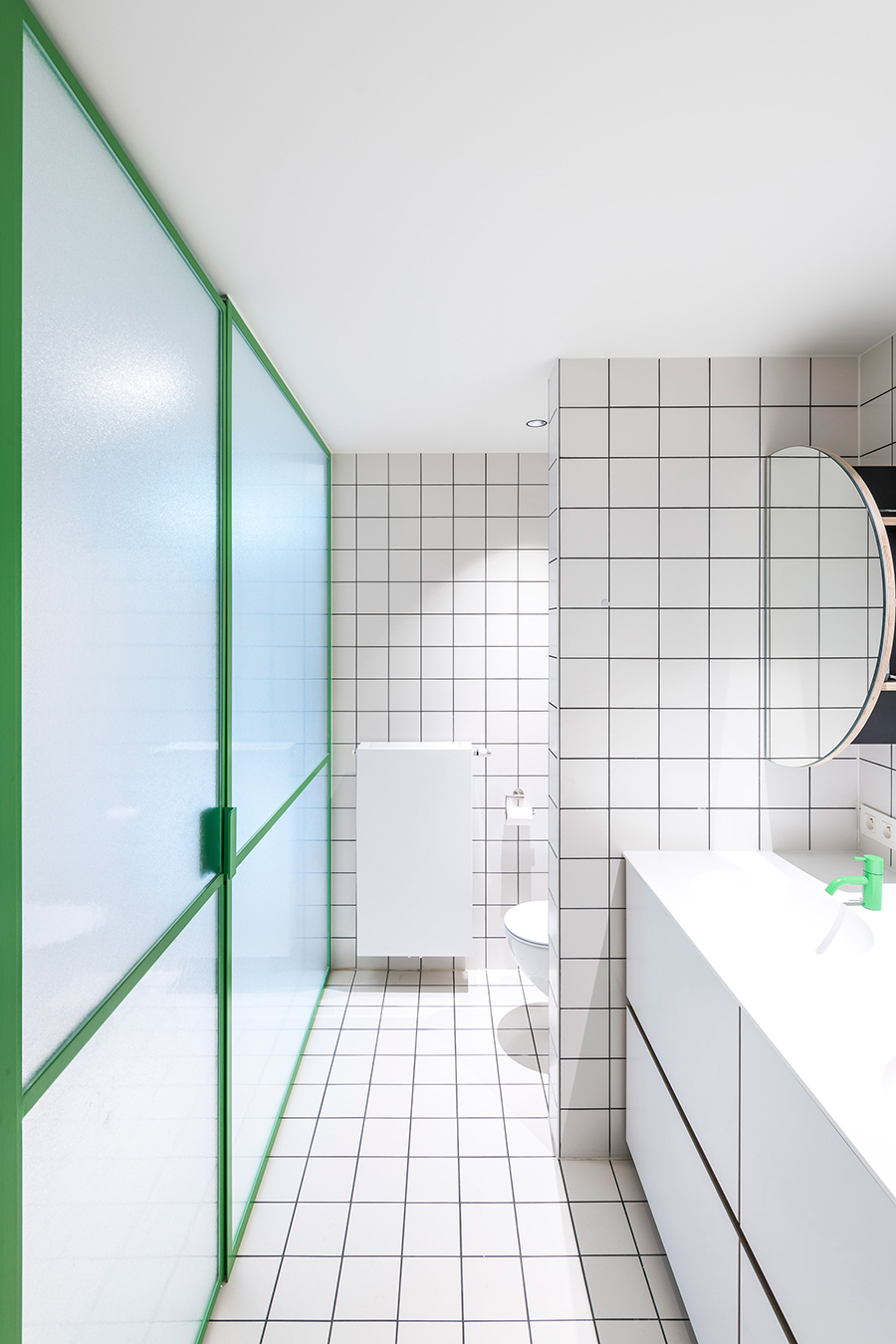 Another excellent use of color — and deployment of Muller Van Severen chairs — in a townhouse renovation in Antwerp, this one by Van Staeyen Interieur Architecten.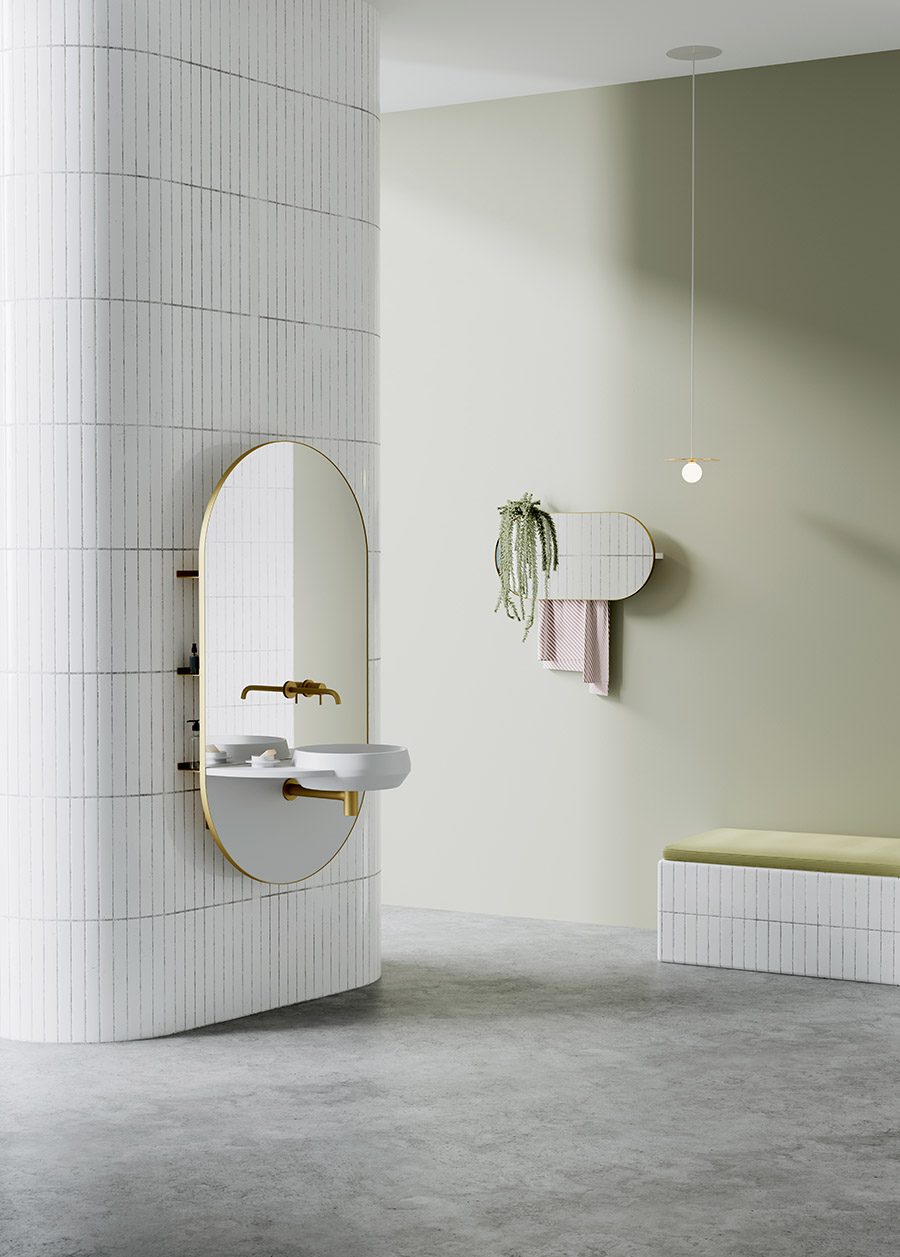 This one's not strictly an interior but rather a rendering by 3D artist of the moment, Andres Reisinger, meant to preview Mut Design's new bathroom collection for Ex.t, debuting in Milan next month. Pretty into the mirror-mounted faucet!