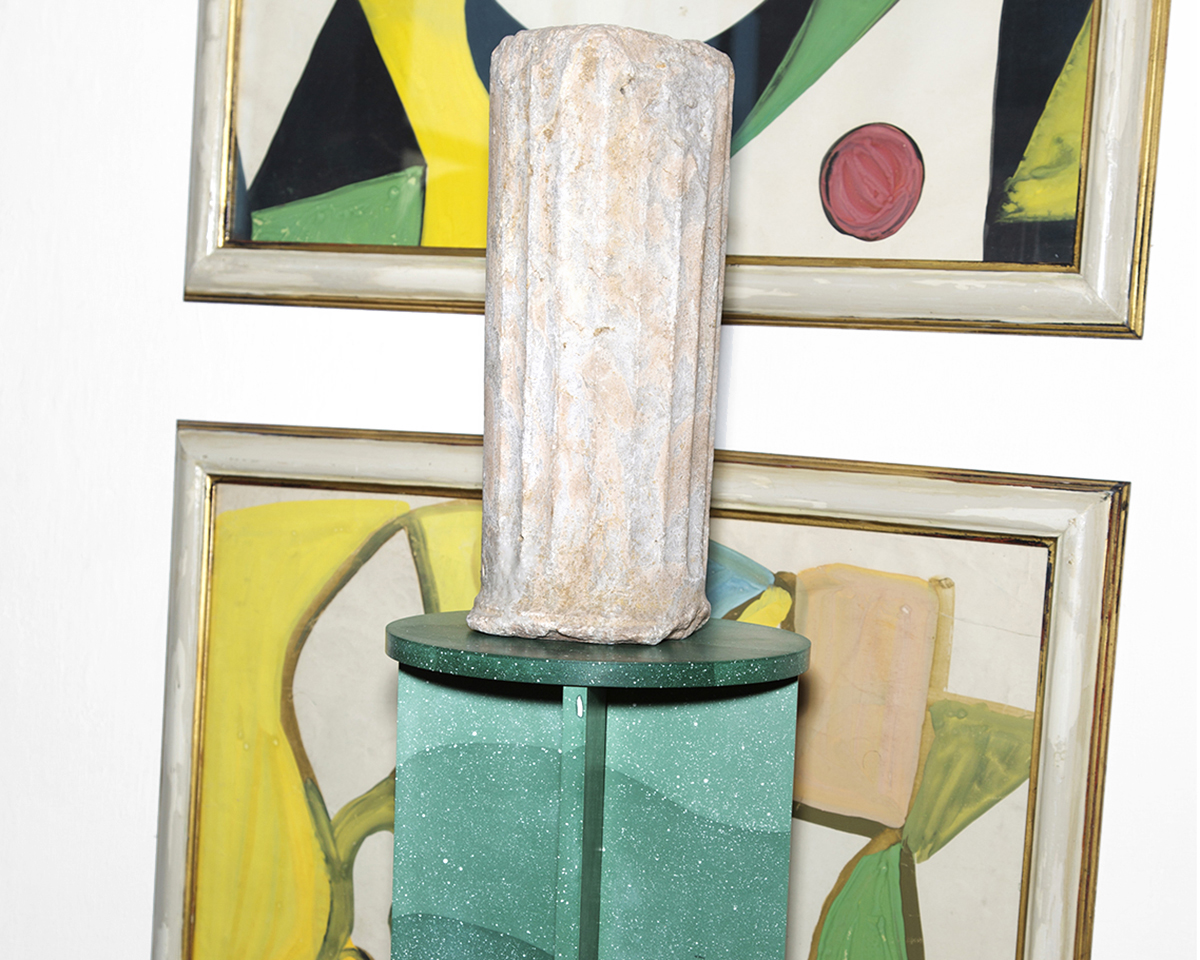 A weekly Saturday recap to share with you our favorite links, discoveries, exhibitions, and more from the past seven days. This week: A sneak preview of an all-star Spanish design exhibition coming to New York next month, the hard-to-get pastel-colored glassware we're pining for, and a jaw-dropping new collaboration between a Belgian fashion designer and architect, pictured above.
Discoveries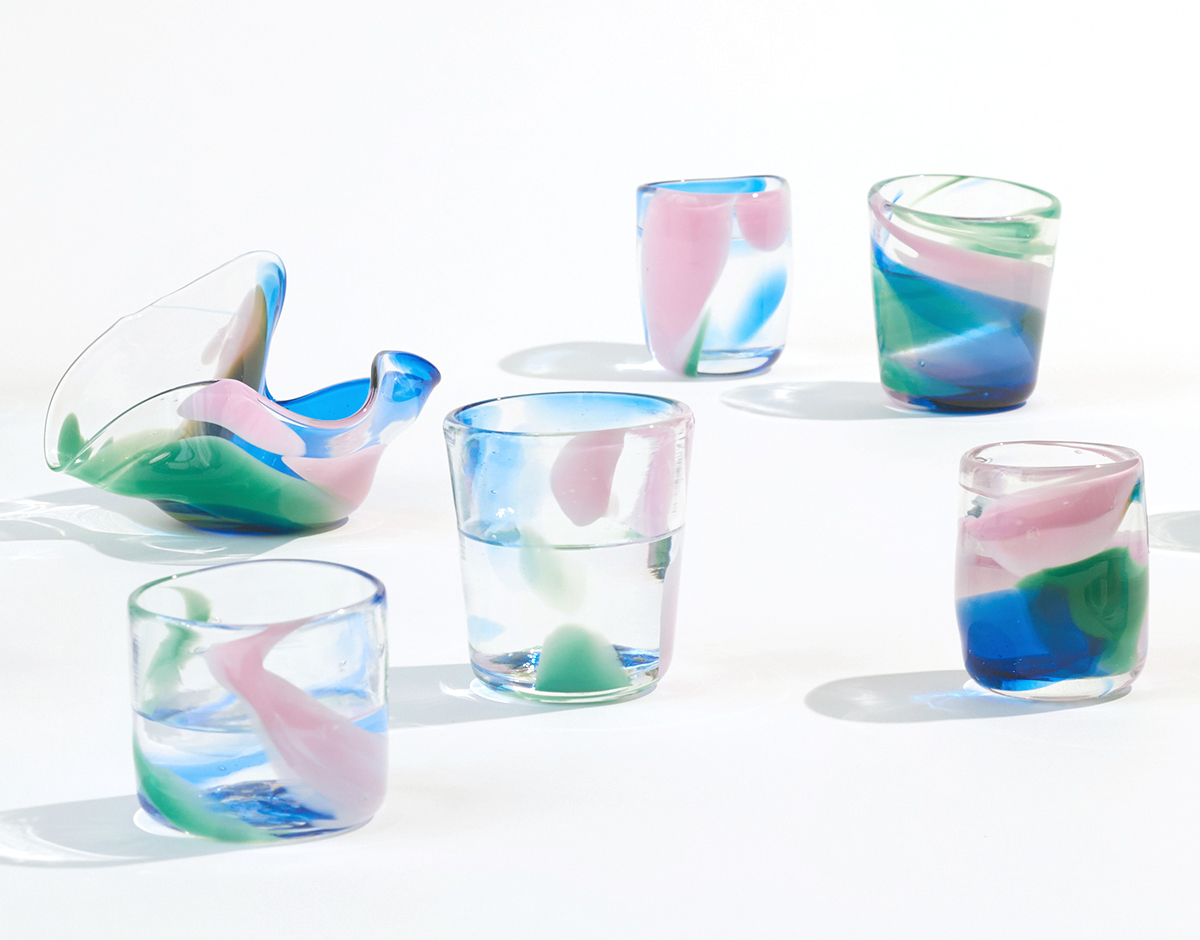 In case you haven't heard, glass is the new ceramics, and this week we spotted a new must-have in that department — these Kokomo Cups, made in NYC by Gabrielle Kerson, Nora Vizzini, and Kalen Kaminski and just launched yesterday in Kaminski's shop, Upstate NYC. She's only selling four cups per week so, best to be fast if you want them!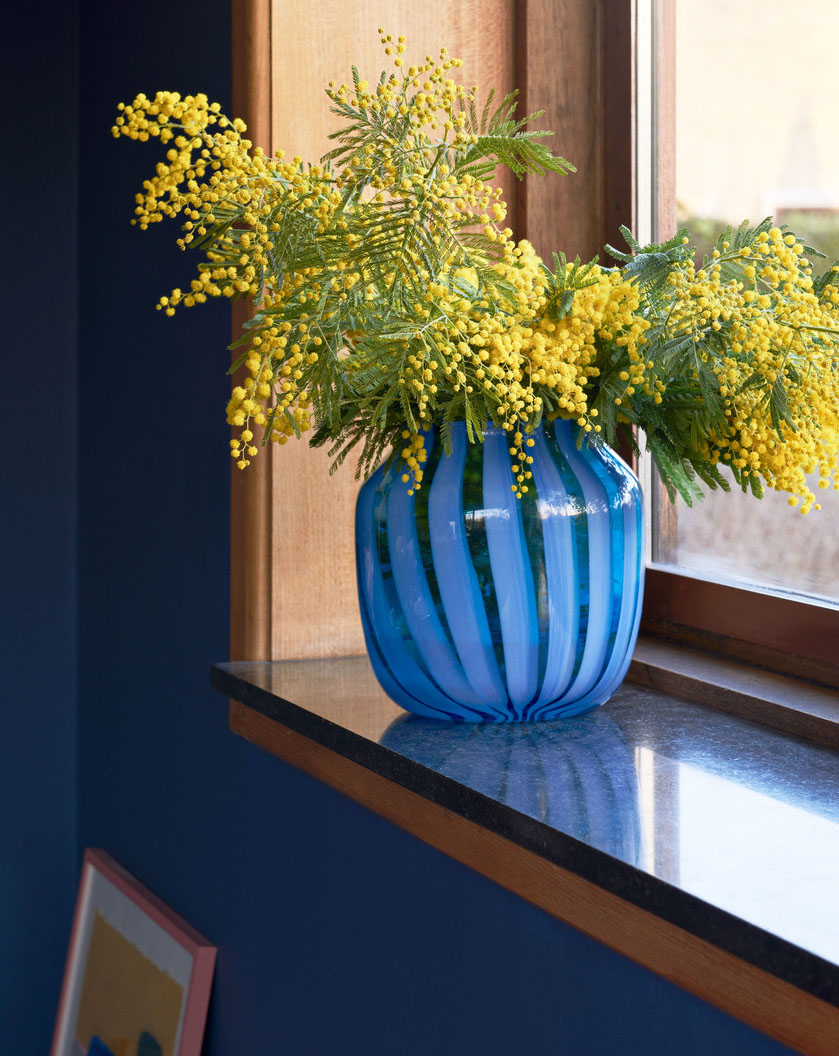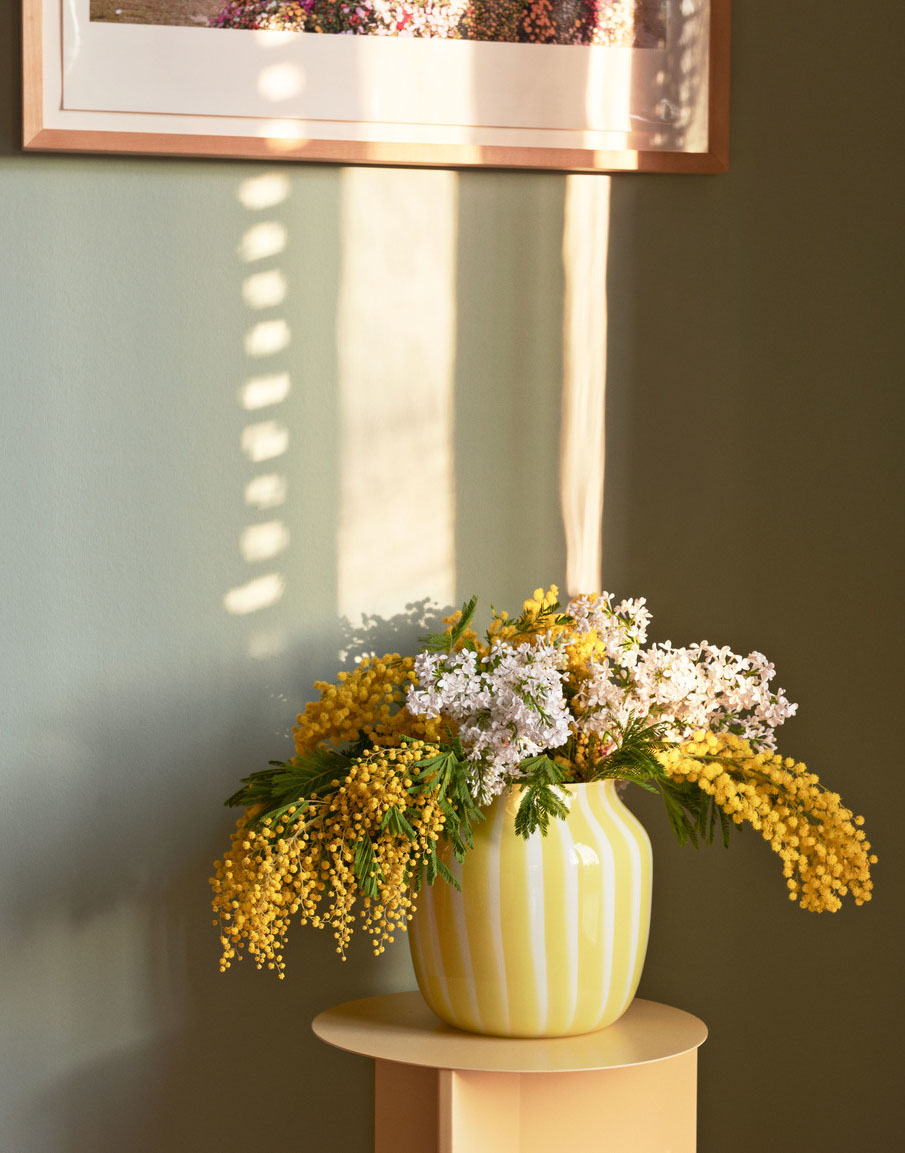 Bad news first: Norwegian glass designer Kristine Five Melvaer's new Juice vases for Hay are not going to be sold in the brand's US webshop. Good news second: That means you have a reason to travel to Europe this summer.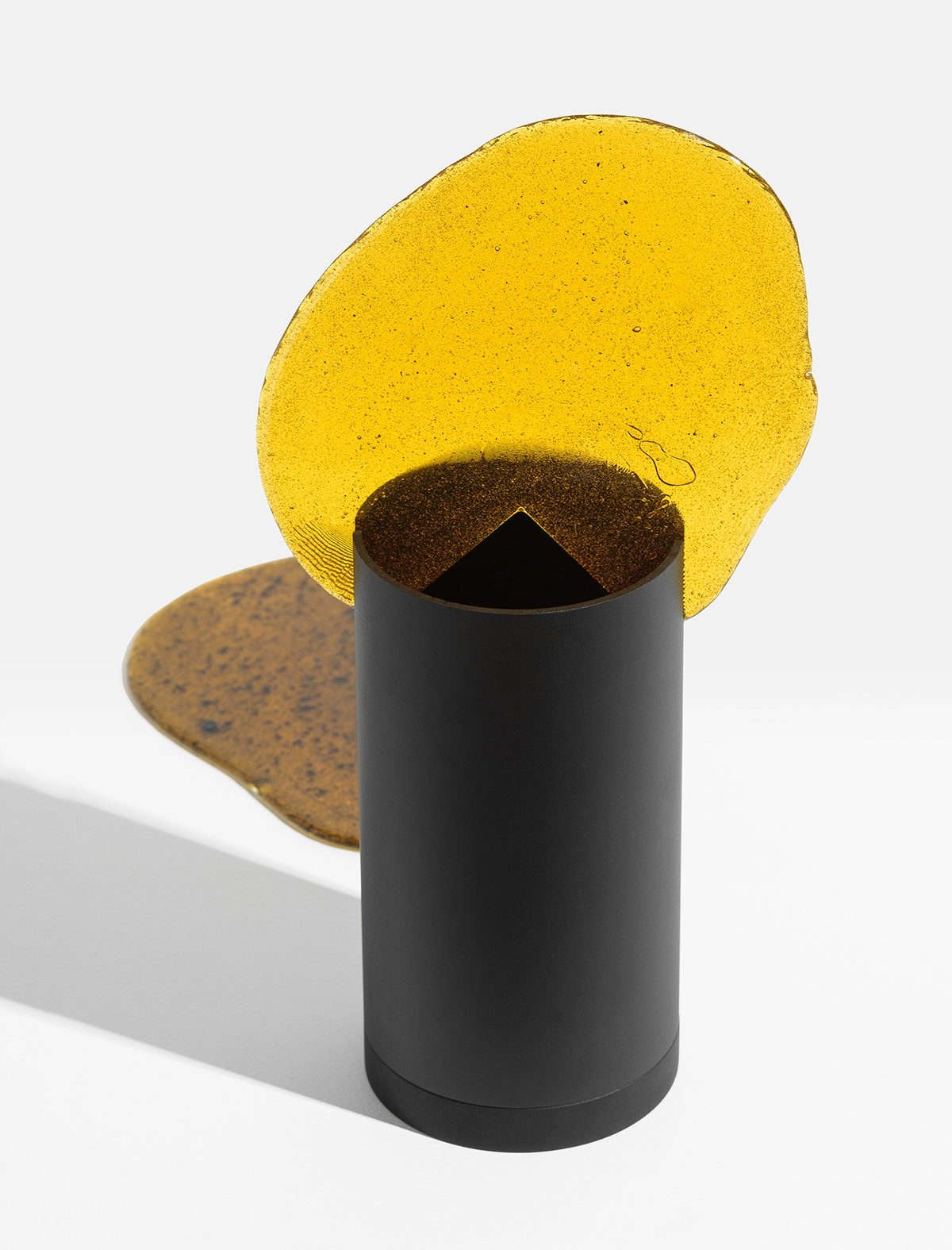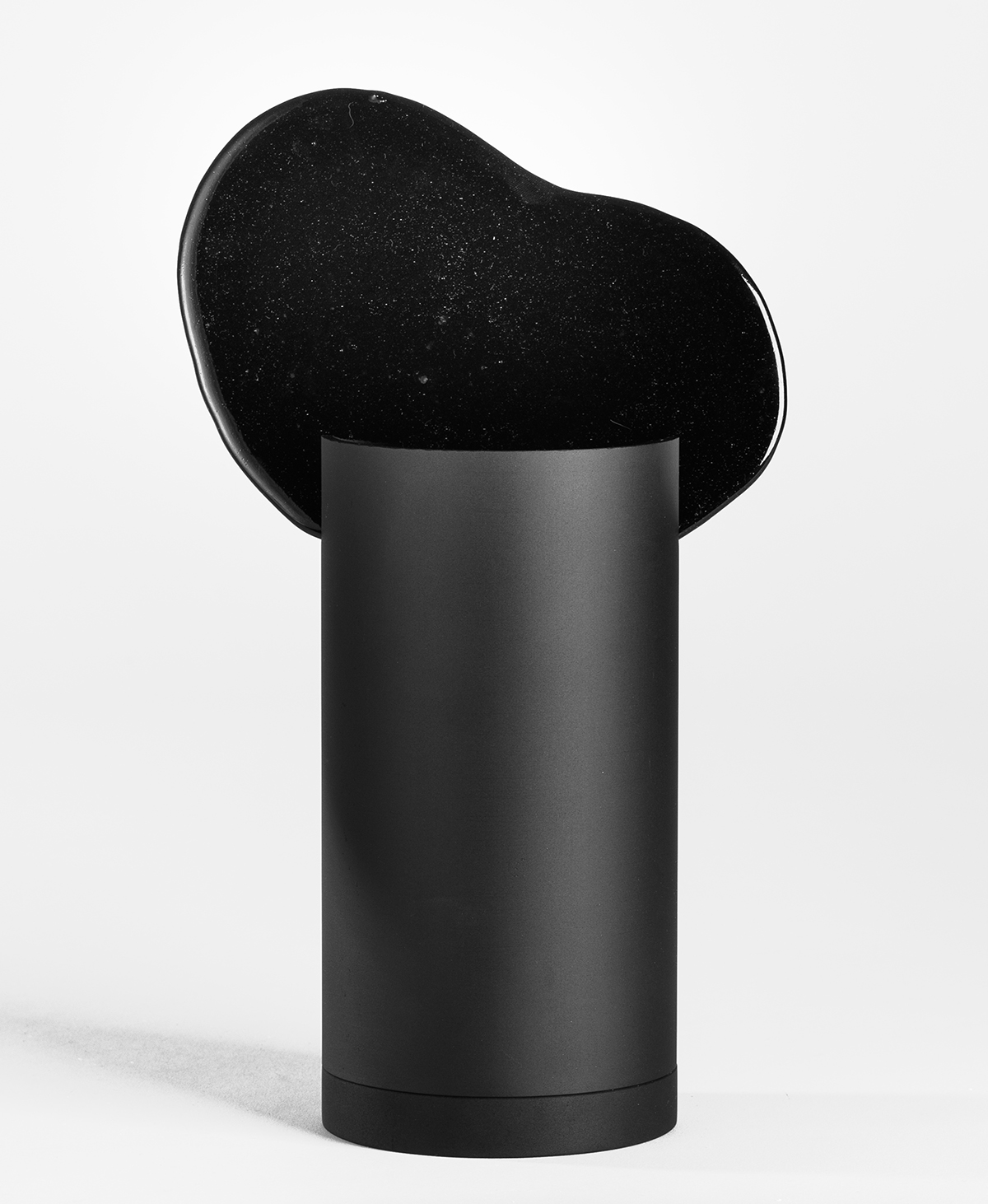 The latest project from Brazilian duo Estudio Rain, Totem Censers, are actually an interesting research project. The studio describes it as such: "The Almécega tree is known for its aromatic property, and its sap is used as an incense by natives of the Amazon Forest. When burned, the sap melts and forms a resin that retains the characteristic smell of the plant. The sap is called Breu. In order to explore this characteristic odor of the forest, [we've made] a censer capable of melting the material, releasing its pleasant smell into the environment." The censers were released in Milan, no word yet on whether they can be purchased.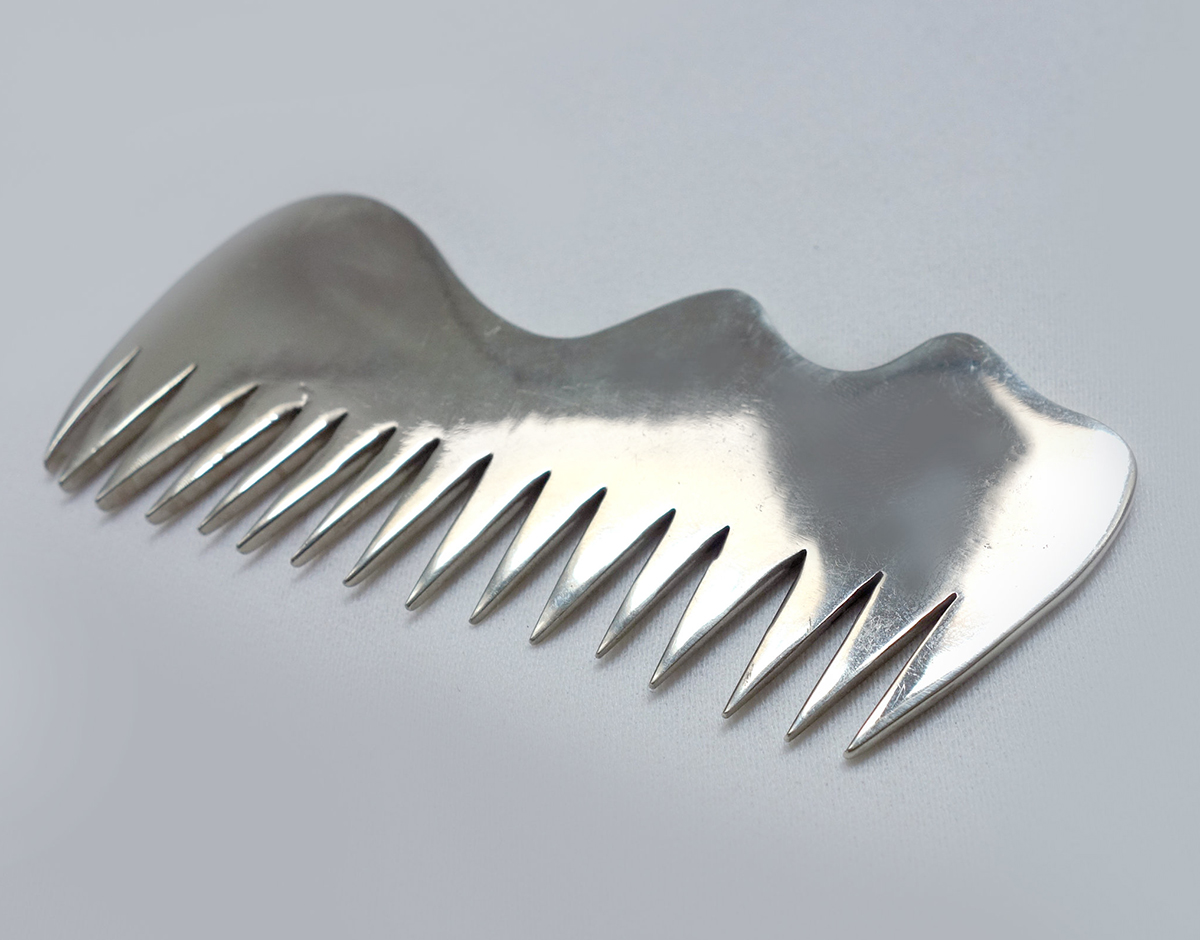 This Surrealist Comb, on the other hand, could be yours in days, as it's newly for sale for $100 on the ARC Objects website. Not sure about you, but the photos of it in use on ARC's site are giving me serious ASMR vibes.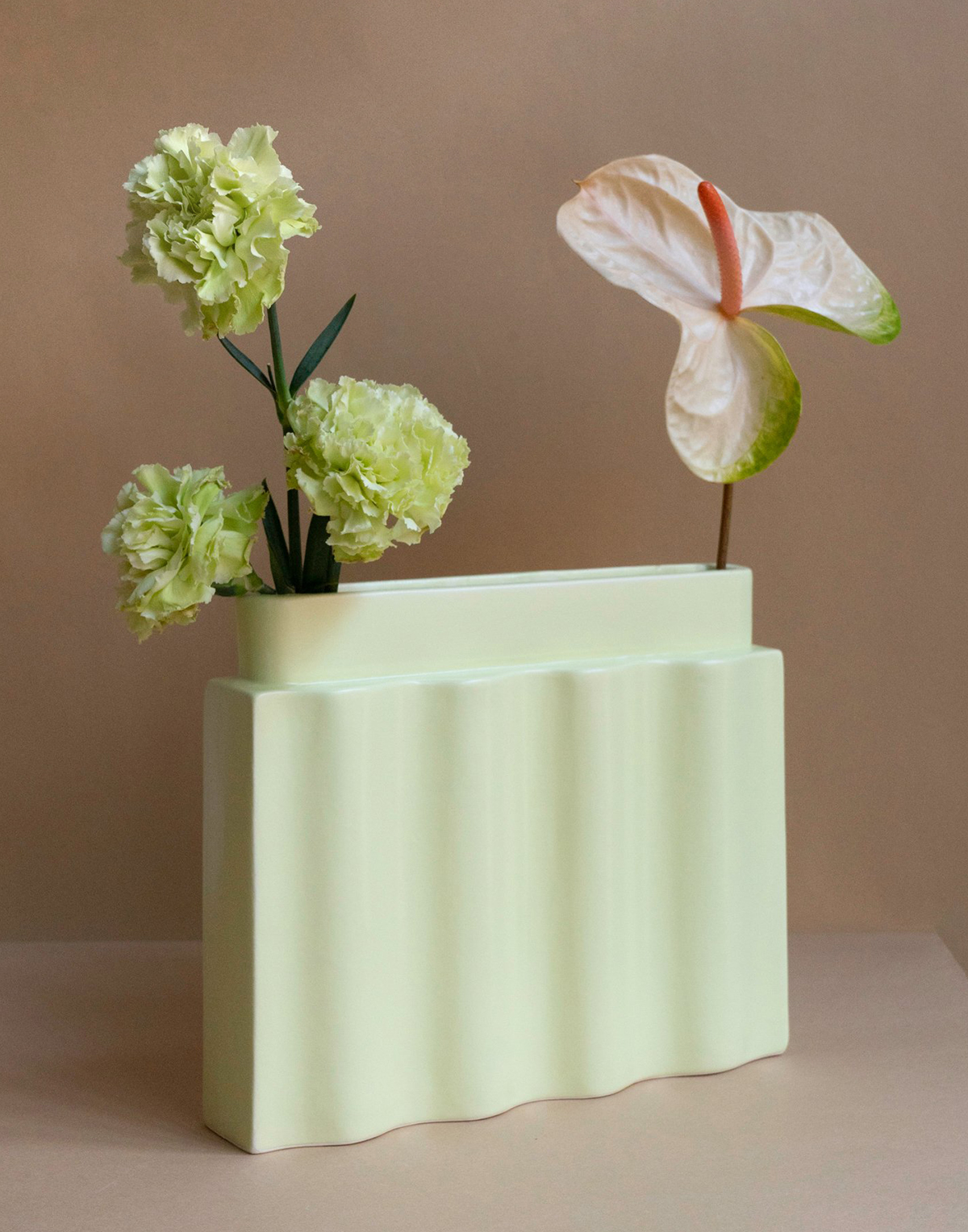 Ditto this new ceramic Wave Vase by Los Objetos Decorativos, which comes in white or this very on-trend pale lime. The shape lets you make a big impact with relatively few flowers, which is nice.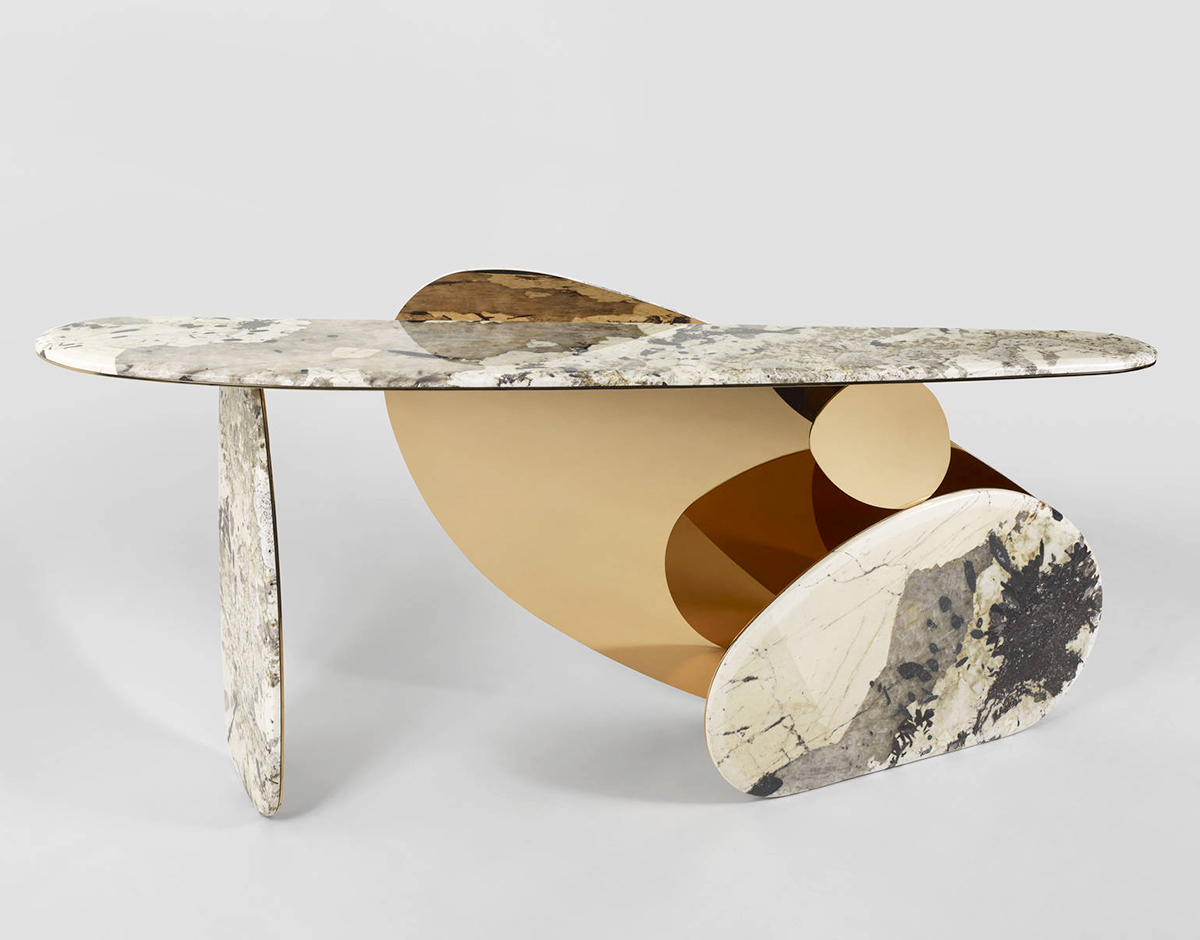 If you *really* want impact, you can go balls to the wall with this new quartzite, marble, and steel console by Studio MVW, which Galerie BSL showed at PAD Paris. It's part of a whole series of pieces — console, coffee table, and side tables — that combine organic shapes in unexpected ways.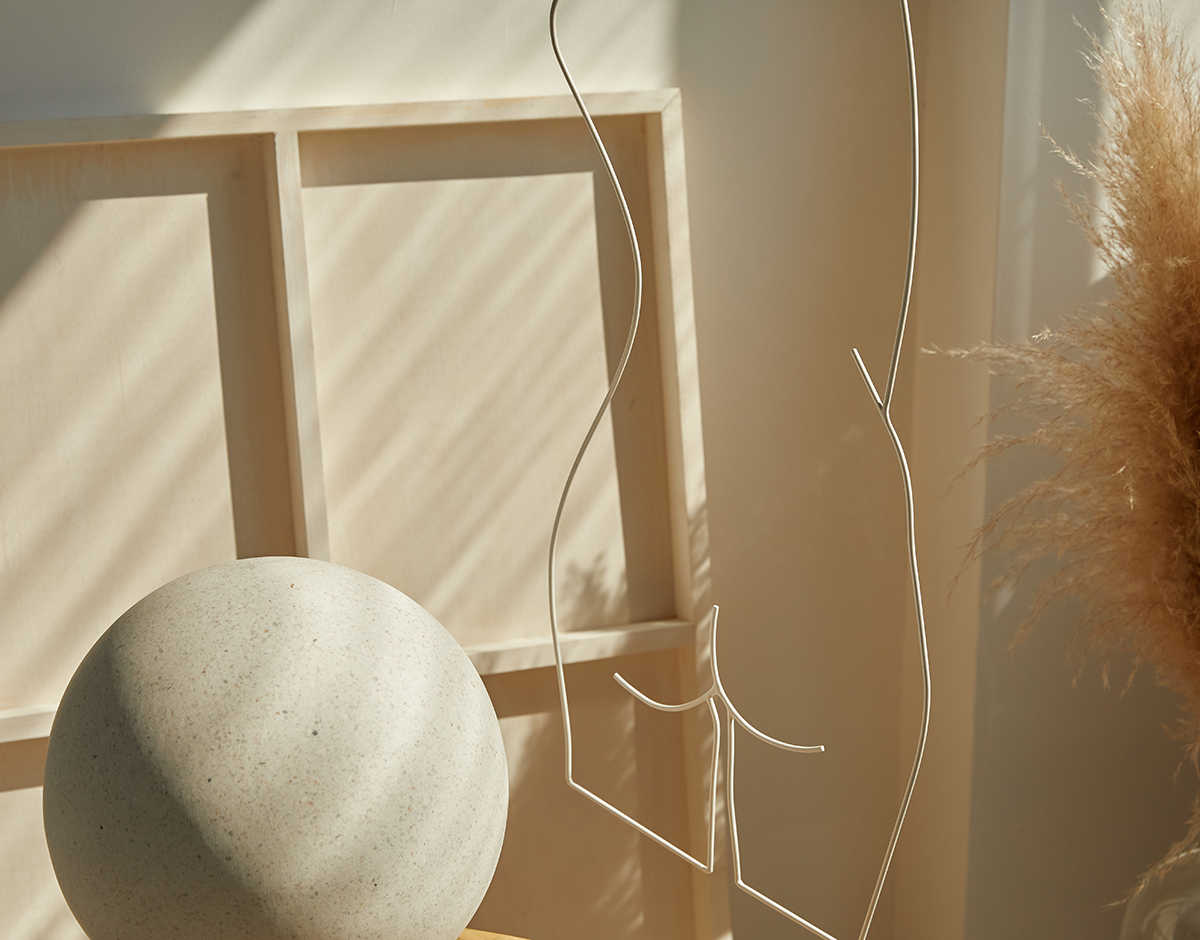 Barcelona artist Carla Cascales Alimbau has just released new work on Tappan Collective, translating her two-dimensional nude drawings into three-dimensional lacquered-iron "drawings" that hang in mid-air. There are five different pieces that show five views of the body, and you can scope them here.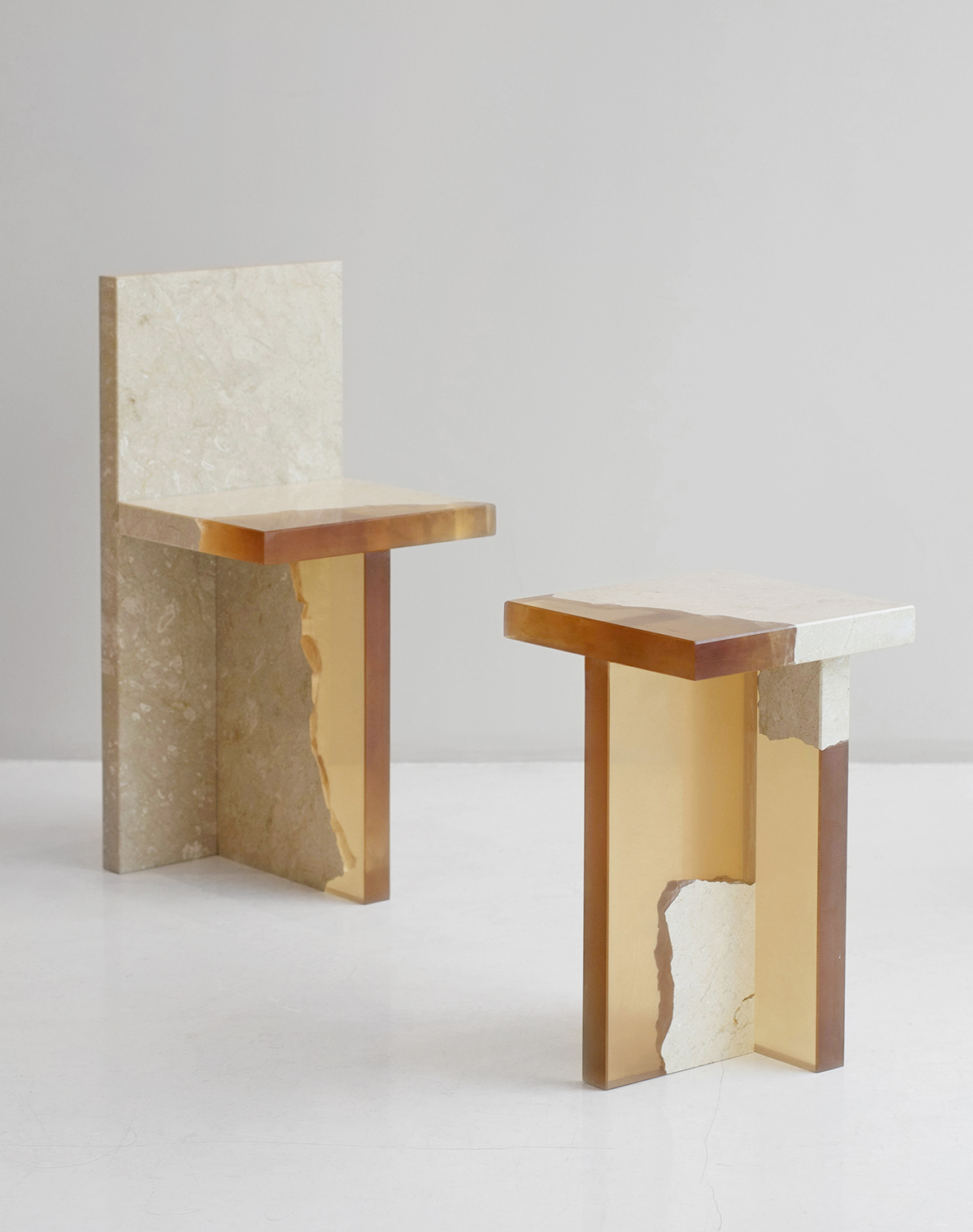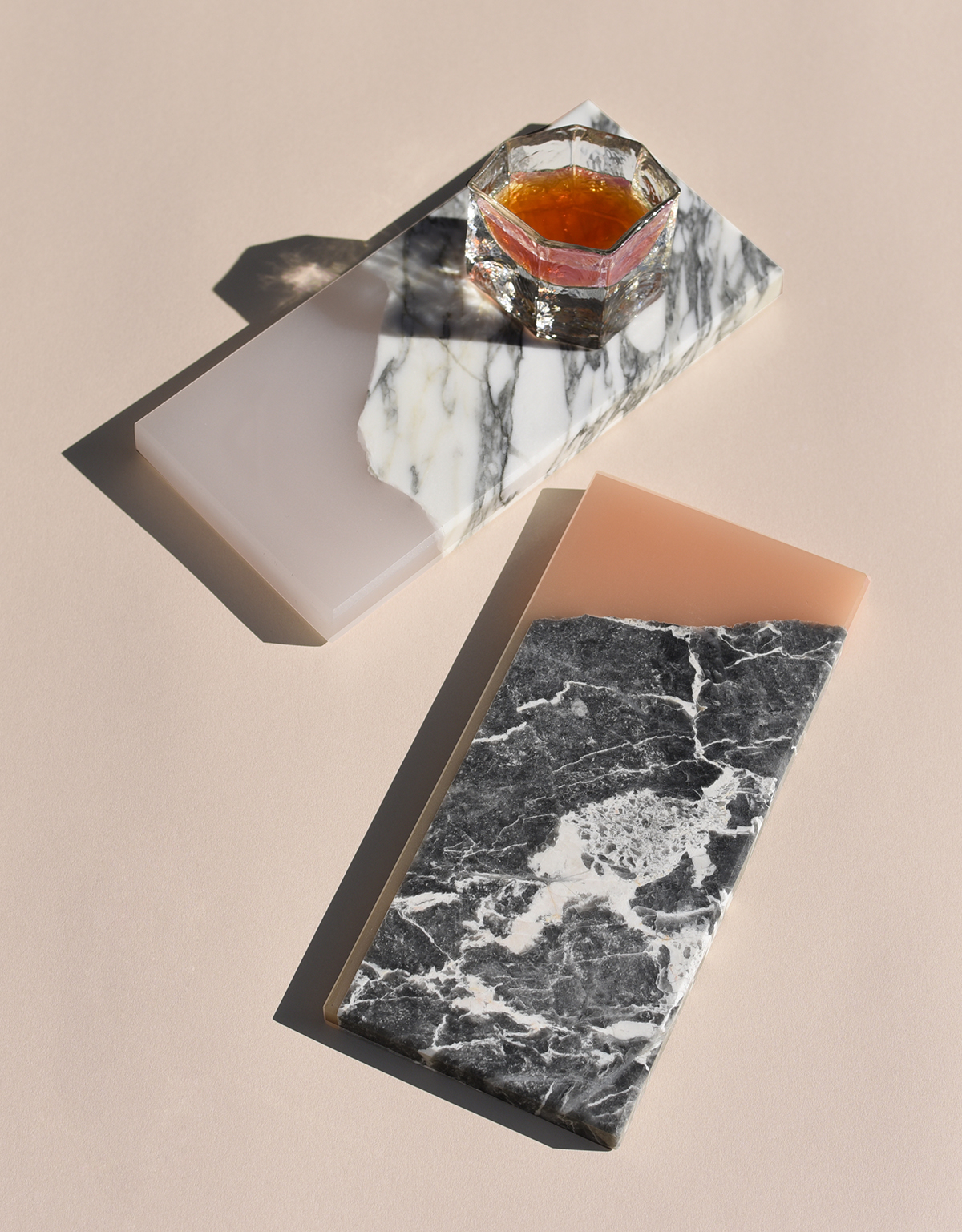 The Seoul studio FICT's new Fragment series combines stone and colored resin in a way that's both pretty and purposeful: A Korean marble factory called Lemarble worried about its waste levels approached the studio to help find a solution, and Fragment was their answer. "Marble off-cuts are discarded by factories because they're too small or have cracked," the studio writes. "Despite the high cost of marble, the leftover pieces were not being used for any purpose. We found that each company was disposing of about two tons a day as industrial waste." The next trick would be to find a way to make the resulting designs affordable enough to move two tons in a year, much less a day, but it's a good start.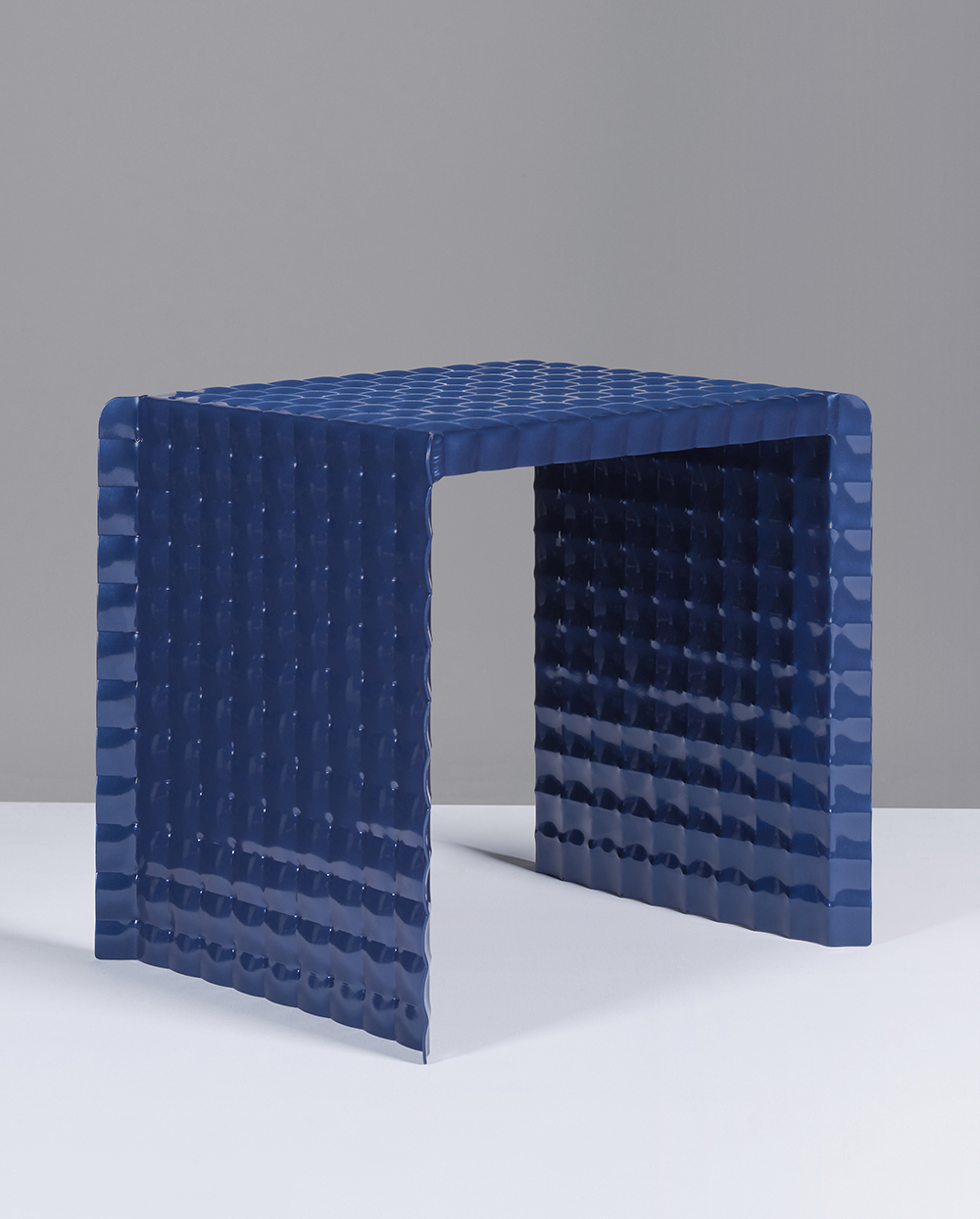 We featured Eindhoven grad Tim Teven's Pressure Vases last year, which are made by applying vertical force to steel tubes. Part of that original project was his Pressure Benches, made by using pressure to add a quilted pattern to aluminum sheets, making them both visually interesting and much more structurally strong. Teven recently updated the project with a blue version and we figured we'd share it here since we never shared the chrome versions back then.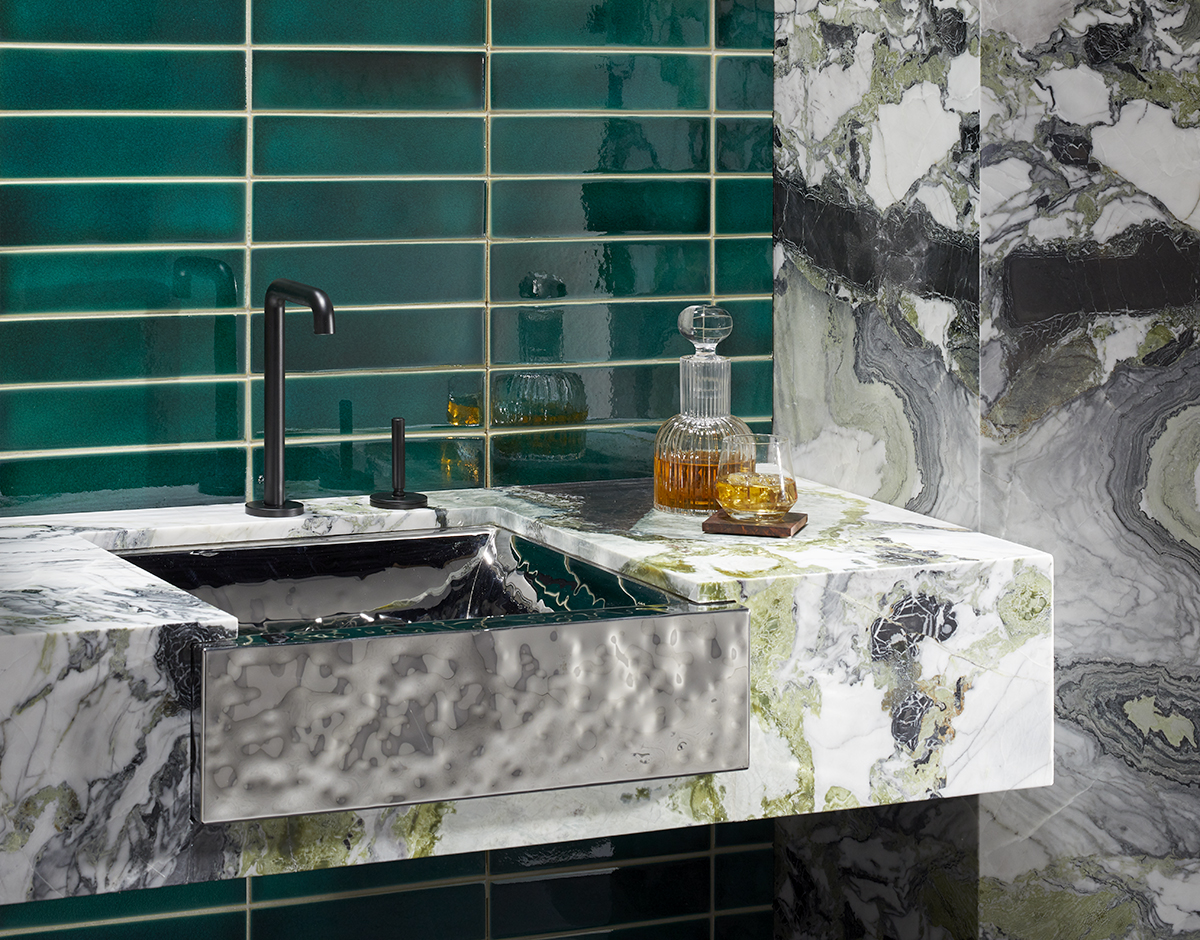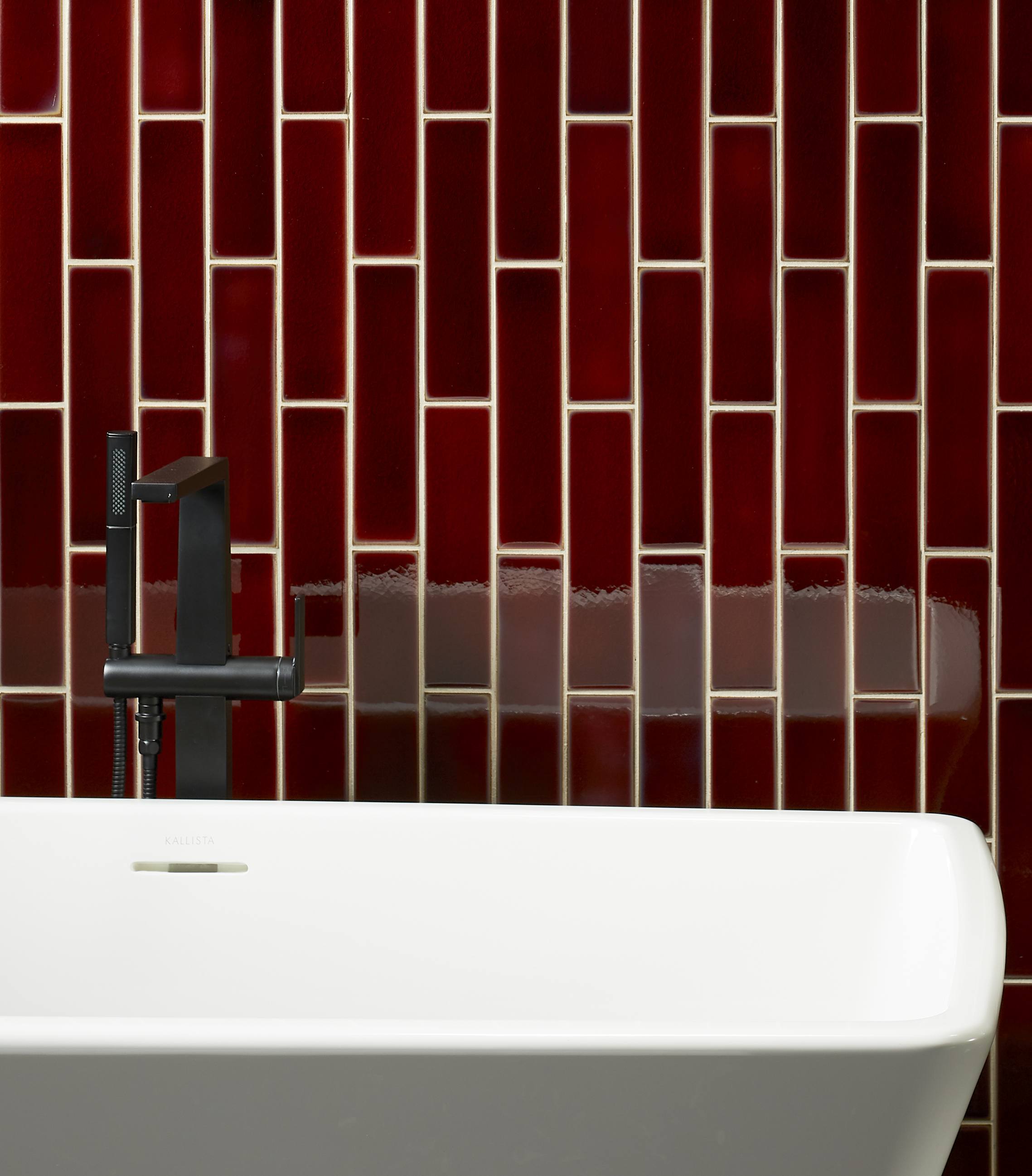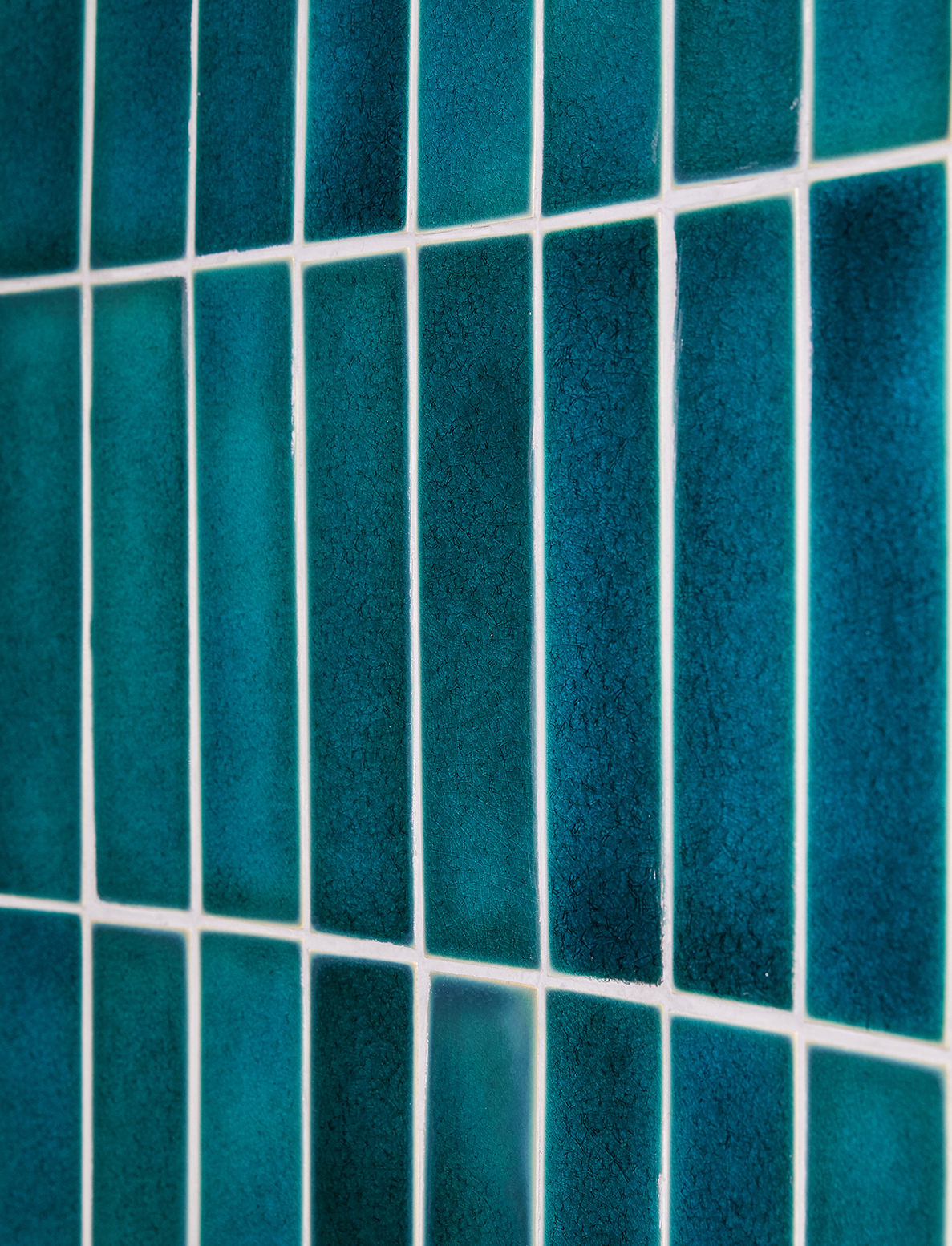 We did more Milan furniture fair roundups this year than ever before, so today's post is unusually short on stragglers, but here's one: Ann Sacks's Crackle Collection by Kohler WasteLAB, a sustainability-focused division of the kitchen and bathroom giant Kohler. Like the FICT tables above the tiles are pretty, but are also made entirely from waste materials, from a toilet/sink-making byproduct called dry cull to foundry dust from cast-iron manufacturing to sand that's been spent from repeated casting — all finished with a crackle glaze in a most excellent color palette.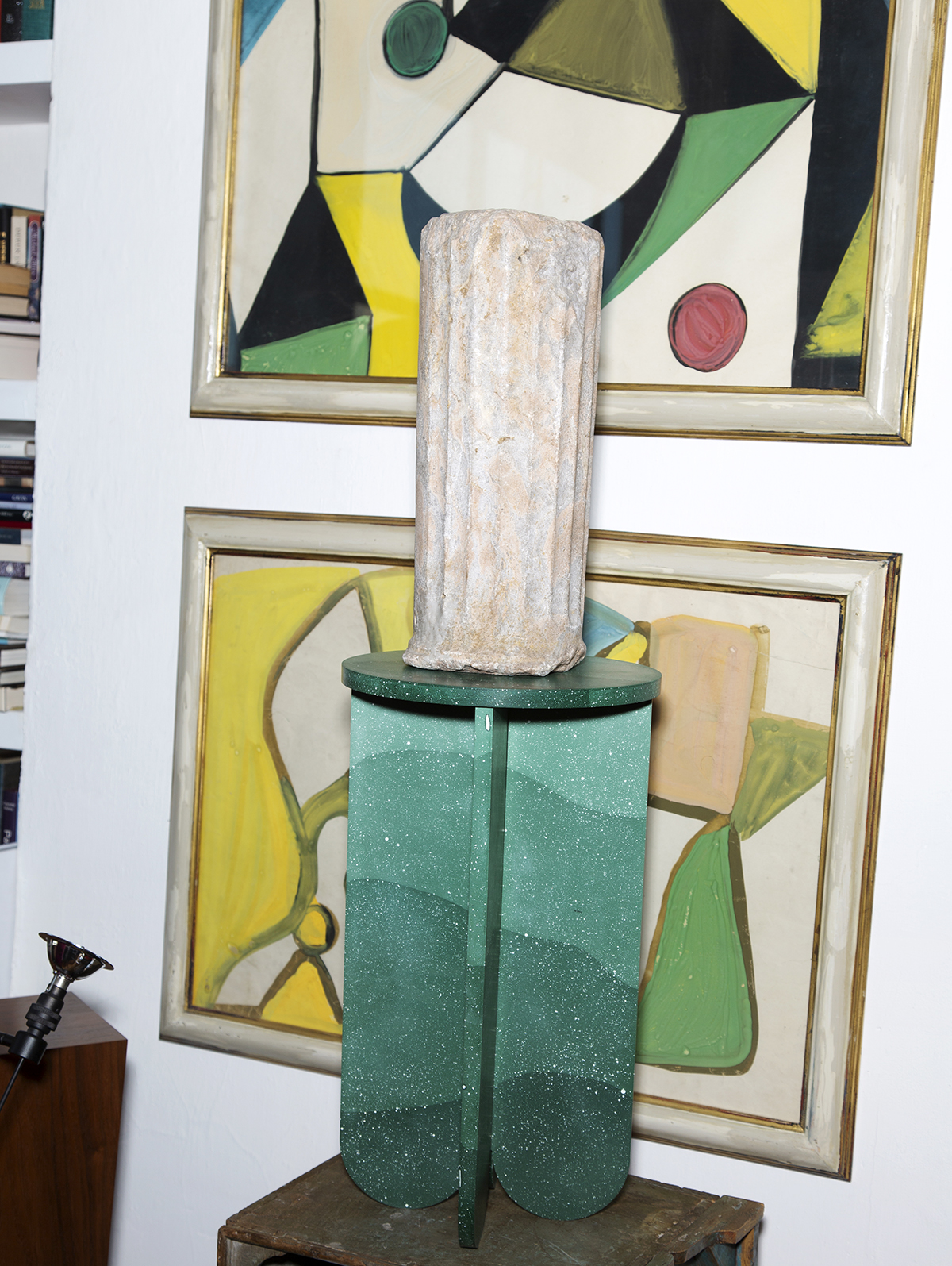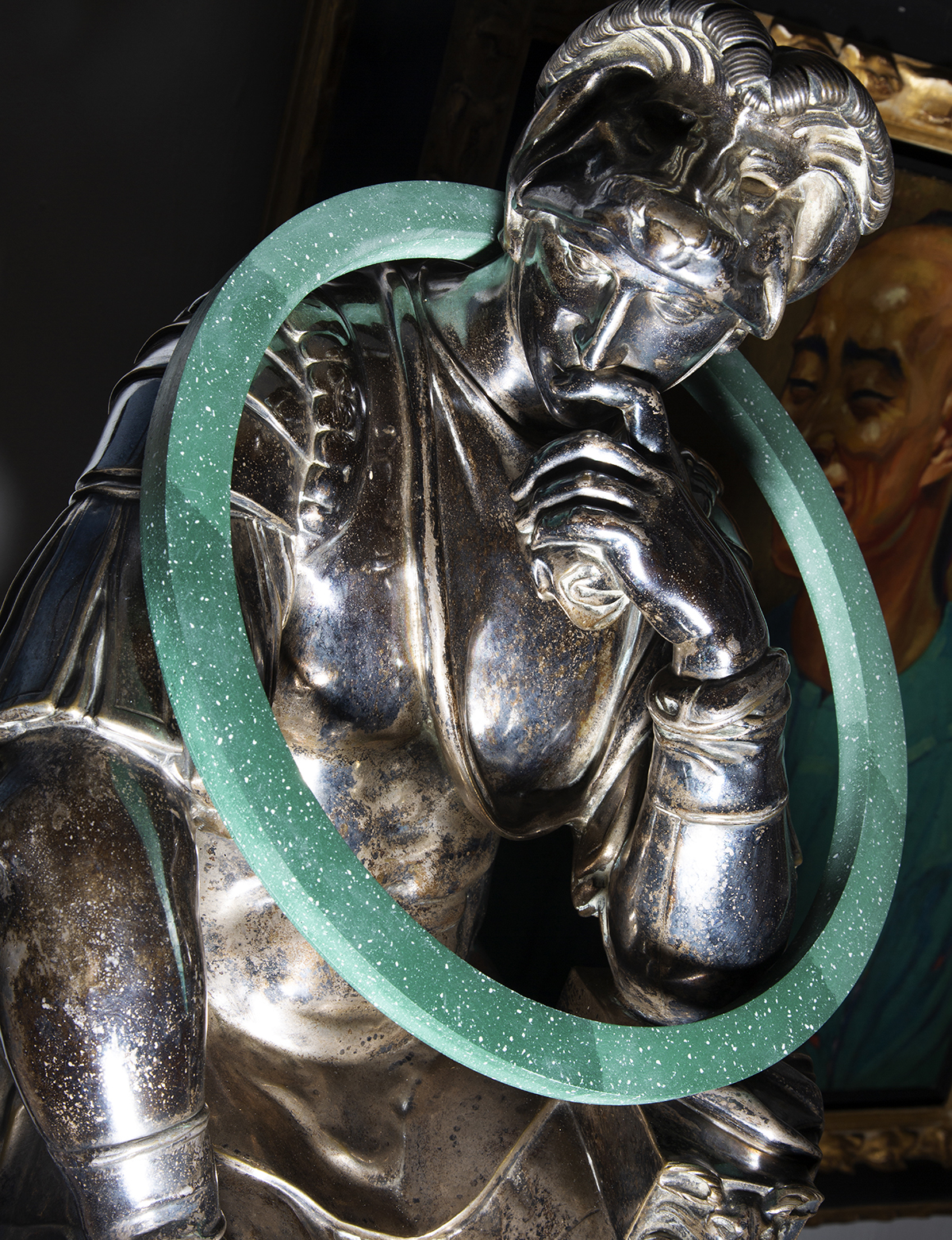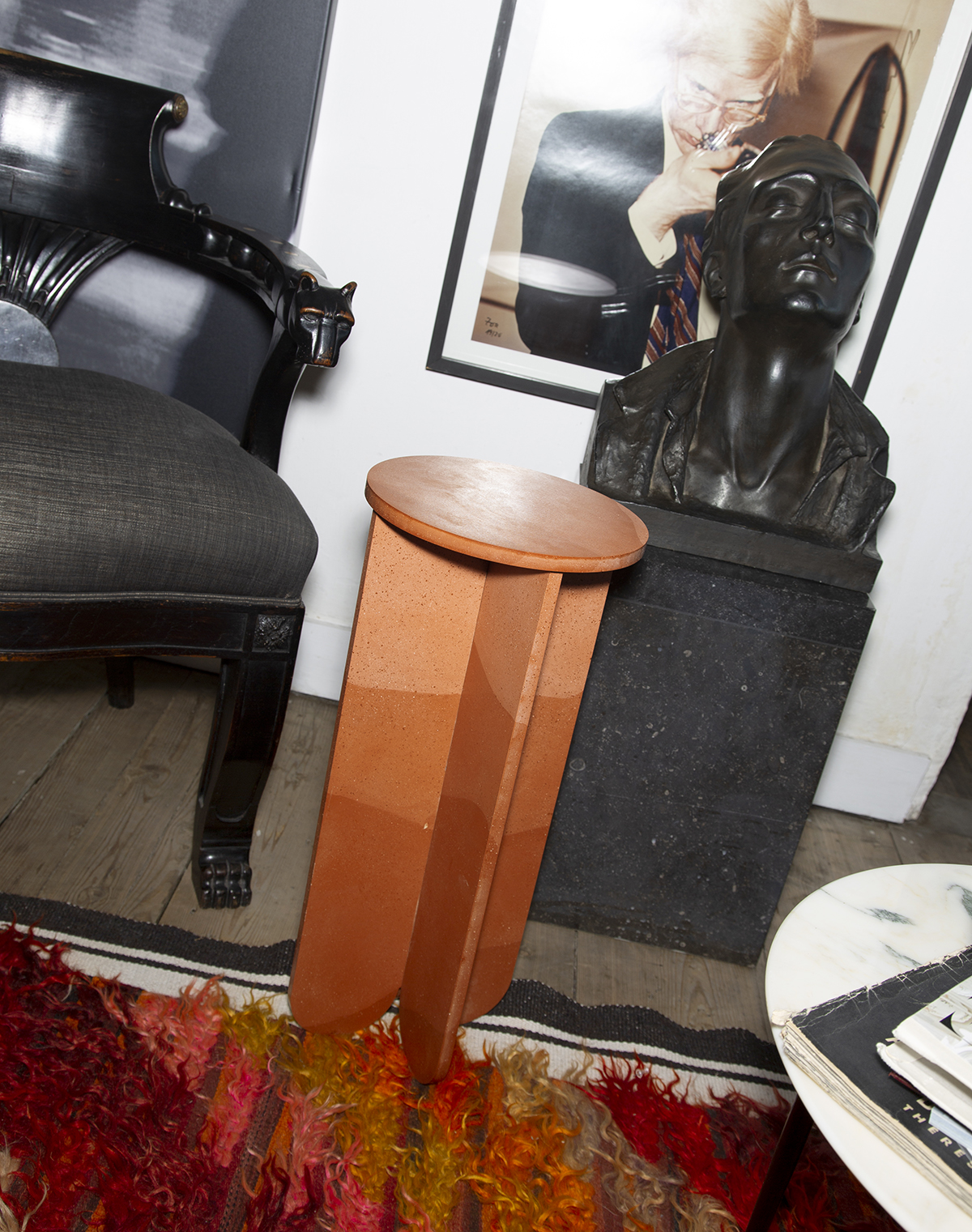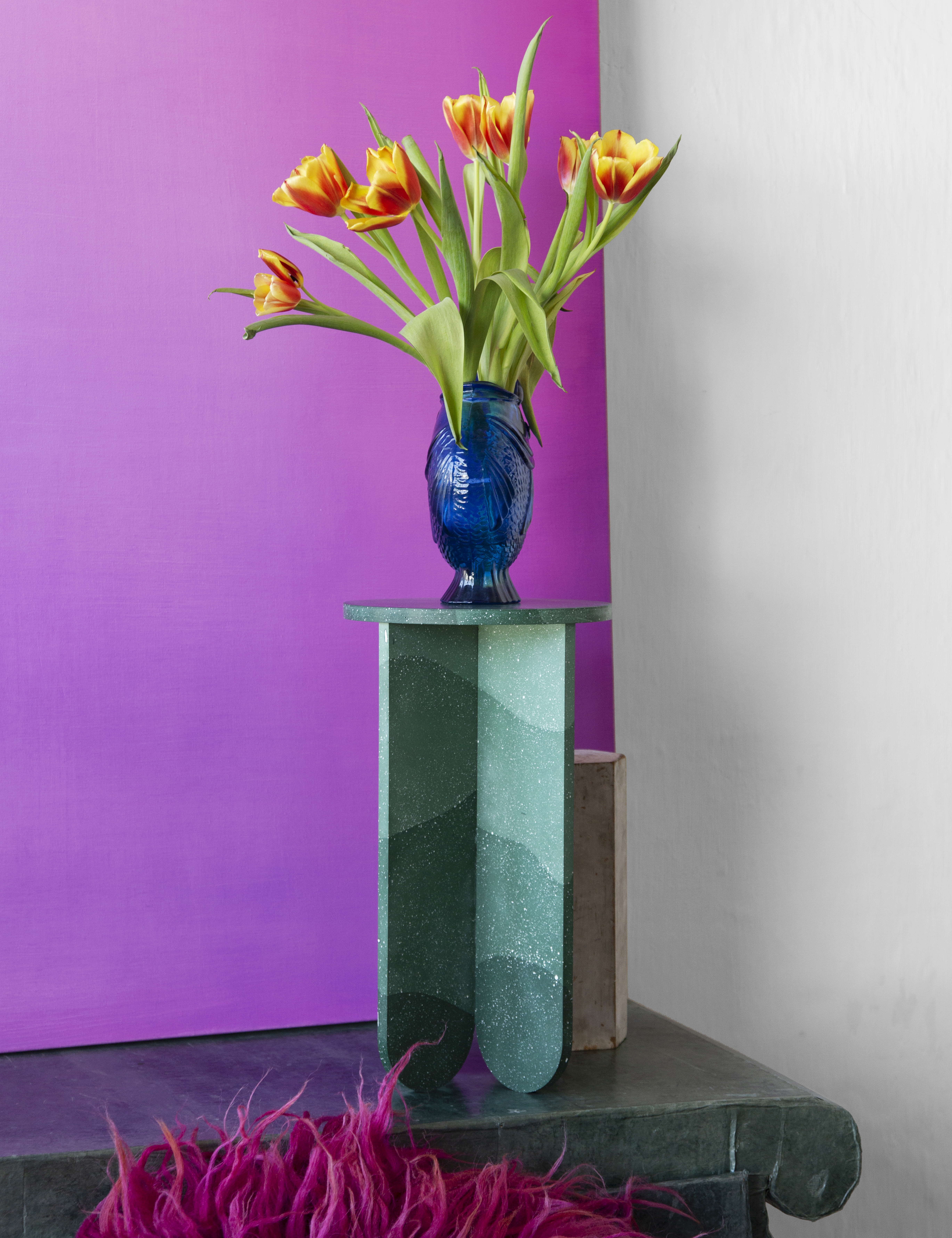 The Belgian bag designer Lies Mertens has begun a series of collaborations with creative practitioners in other fields, the first one being side tables and objects by the architect Camiel van Noten. The objects — available to order here — are made from acrylic and gypsum, and their surface pattern is mirrored in the patterned lining of Mertens's unisex shopper, created in response. Michael Smits shot the whole collection in the house of Belgian interior architect Gert Voorjans.
Exhibitions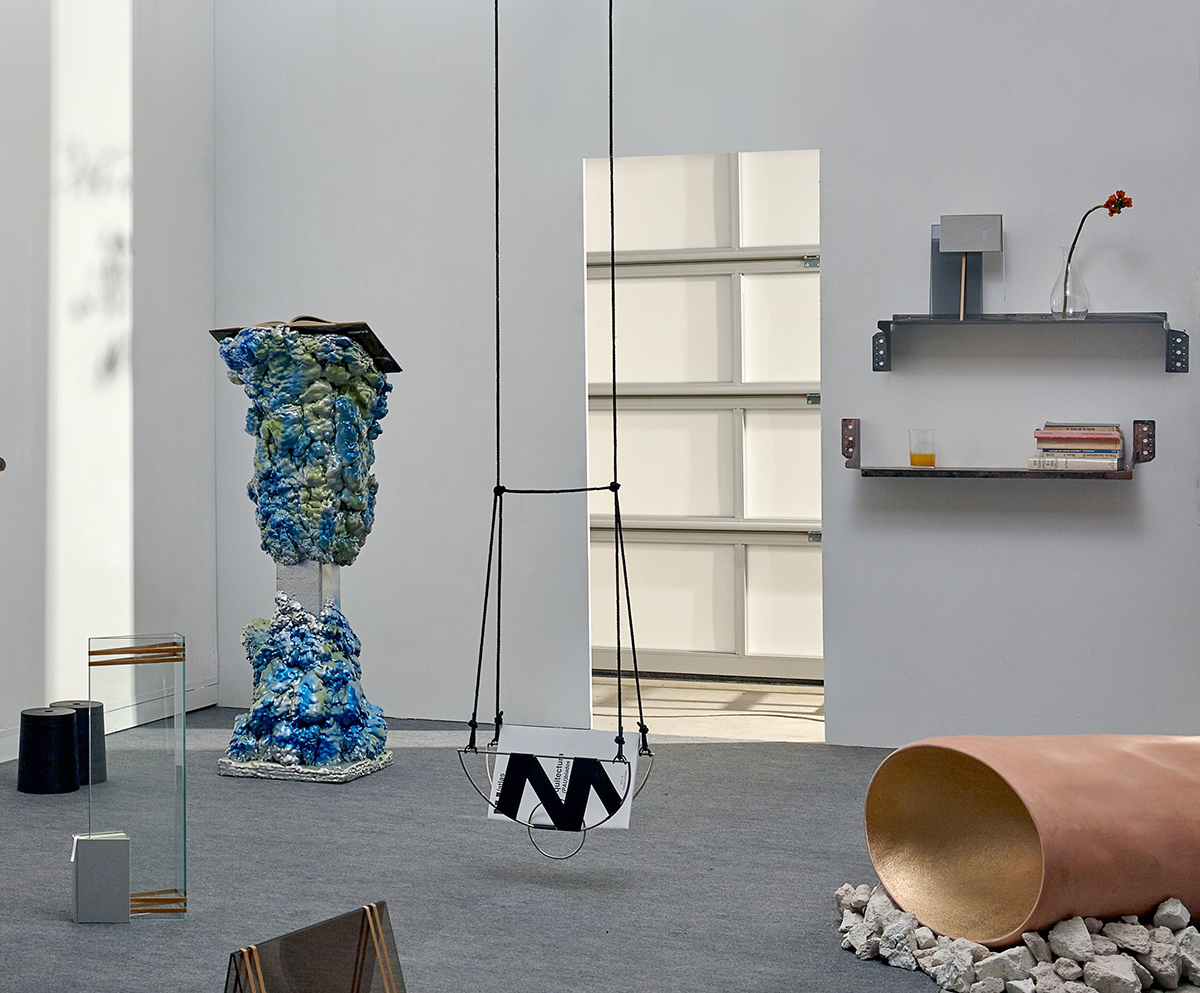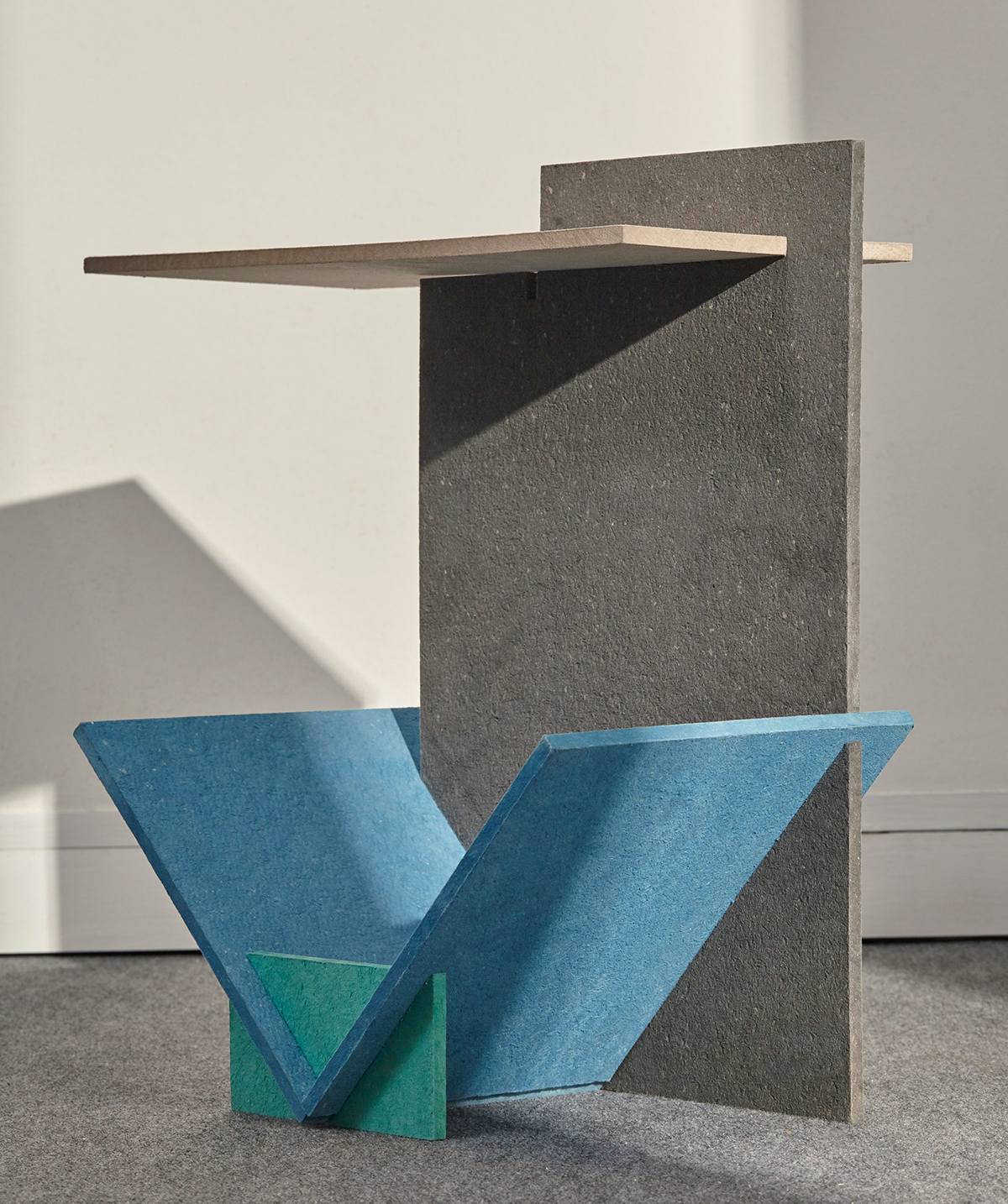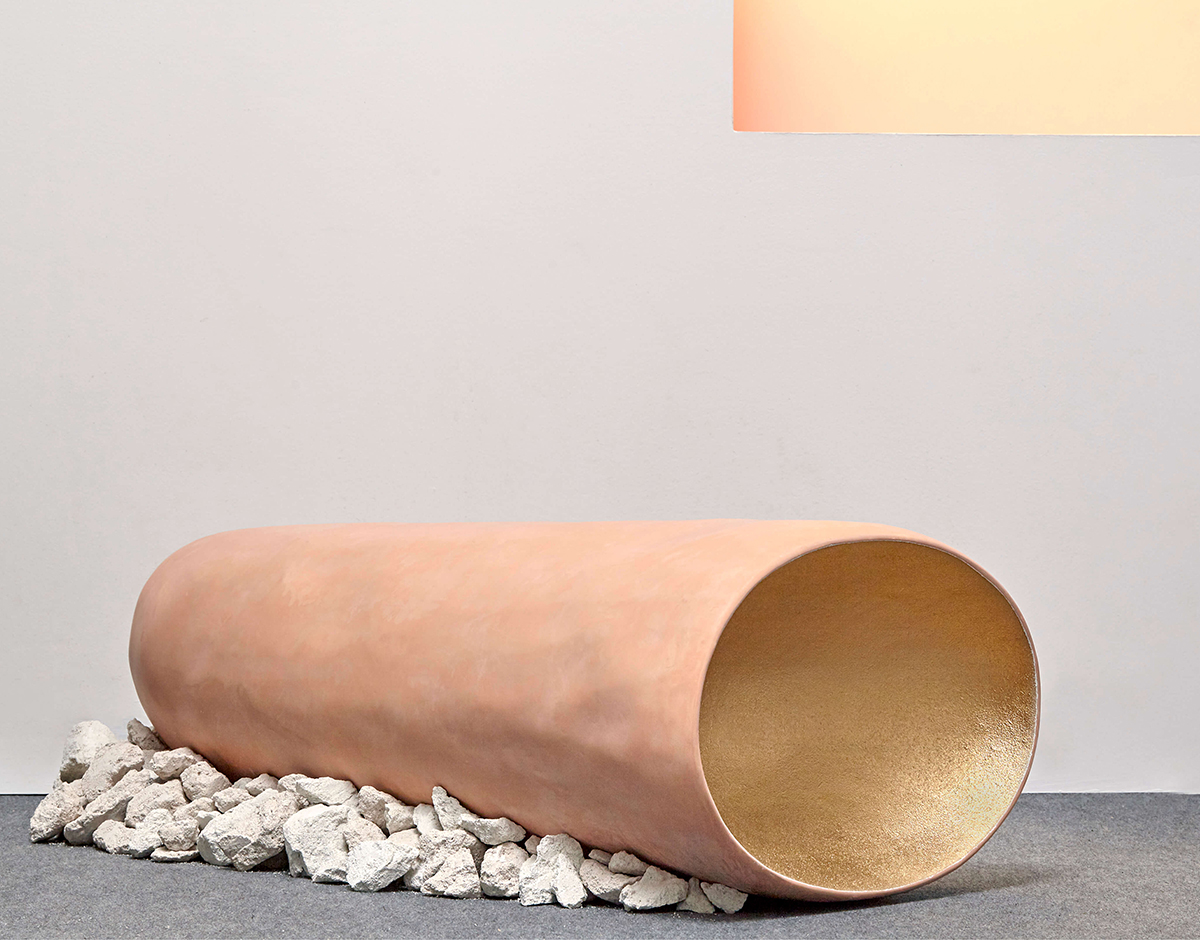 The previews for this year's New York design week month have begun rolling in, and we're especially excited to check out the exhibition Errata, which opens May 16 at Mast Books on Avenue A. It's a show of works by Spanish designers (including Tomas Alonso, above middle, and Andres Izquierdo, above bottom) that "question the physical condition of both books and design objects," curated by Miguel Leiro and Nelson Harst.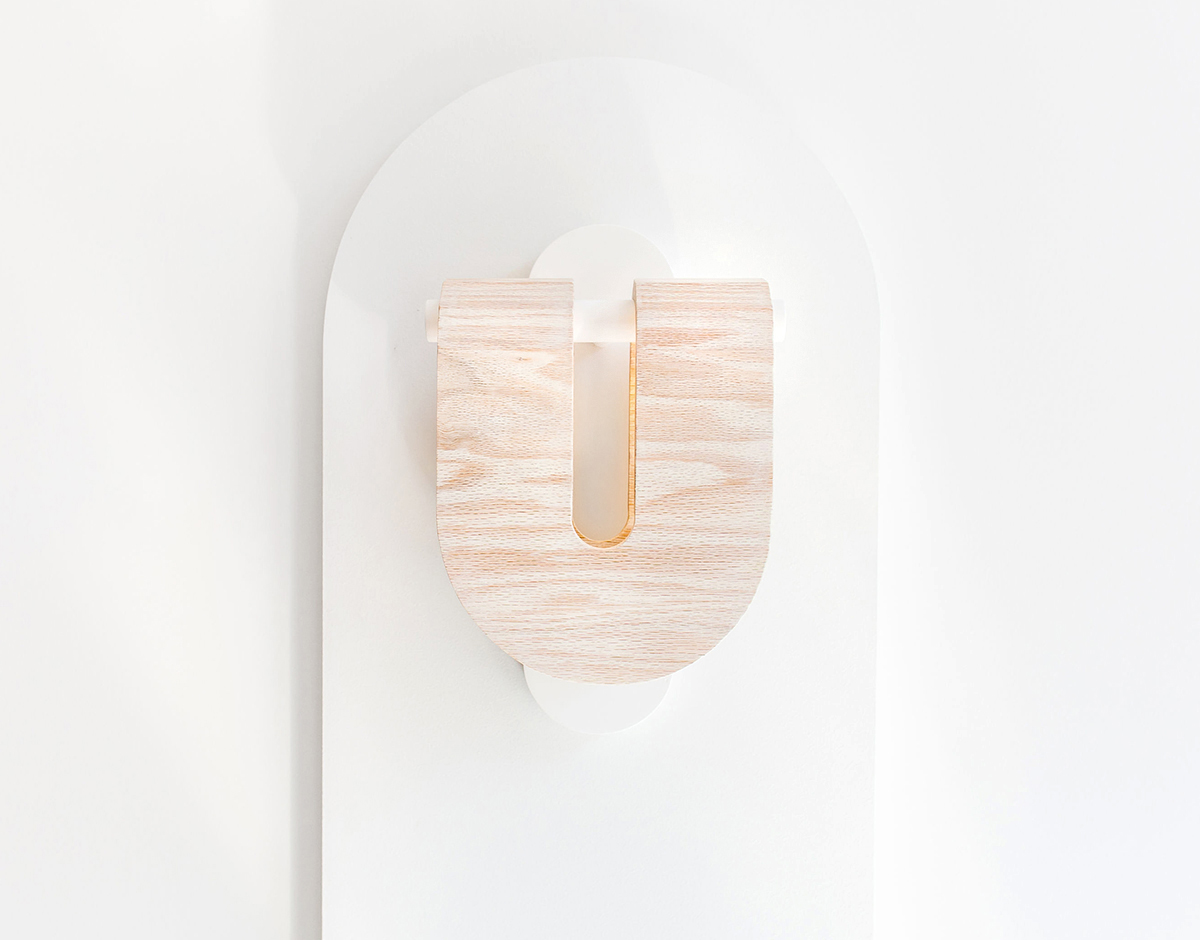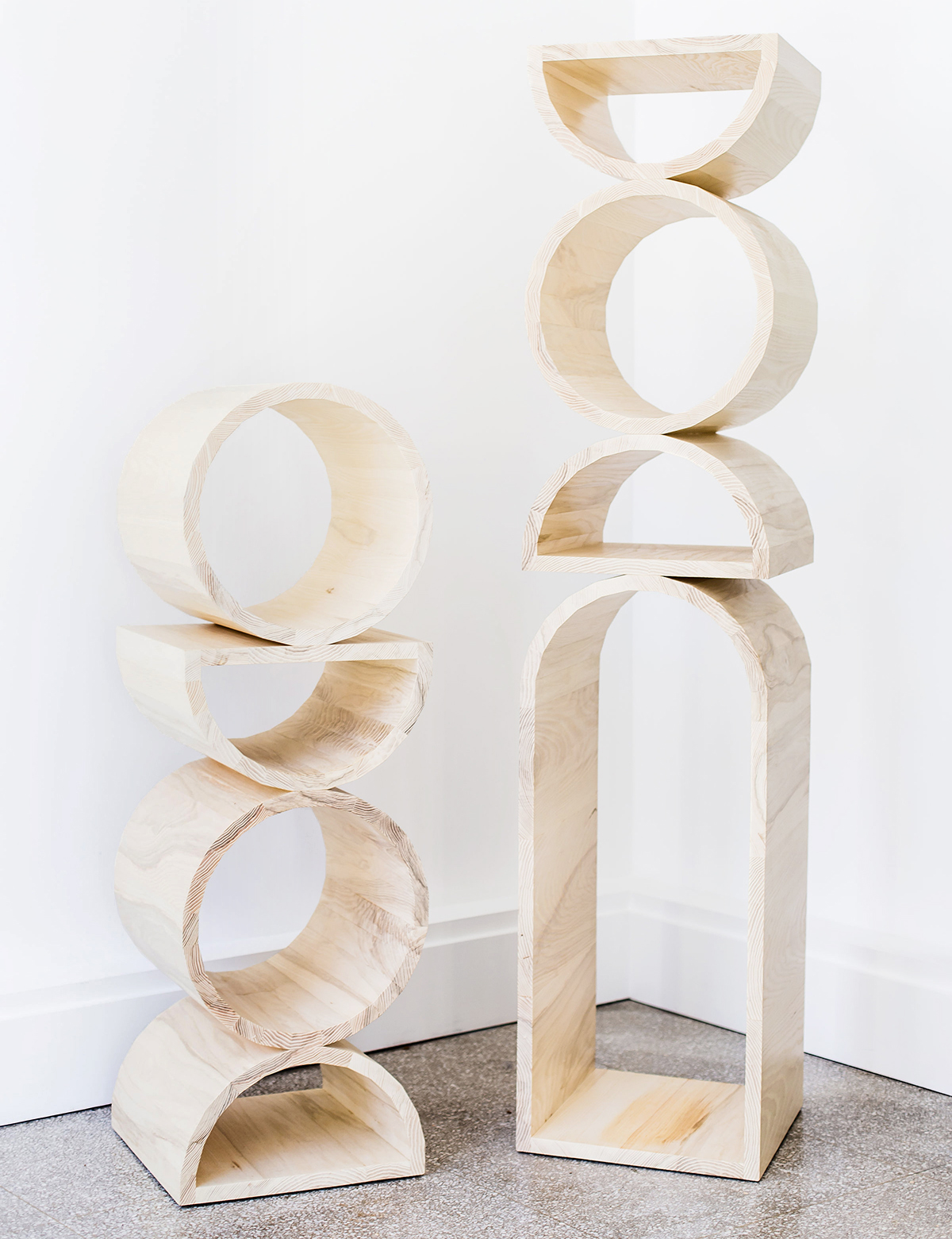 Brooklyn design studio Peg Woodworking launched a new collection last month, but we held off on featuring it knowing it was going to be exhibited (and photographed) this month at the Boston design store Salon, where it's on view now through June 9th.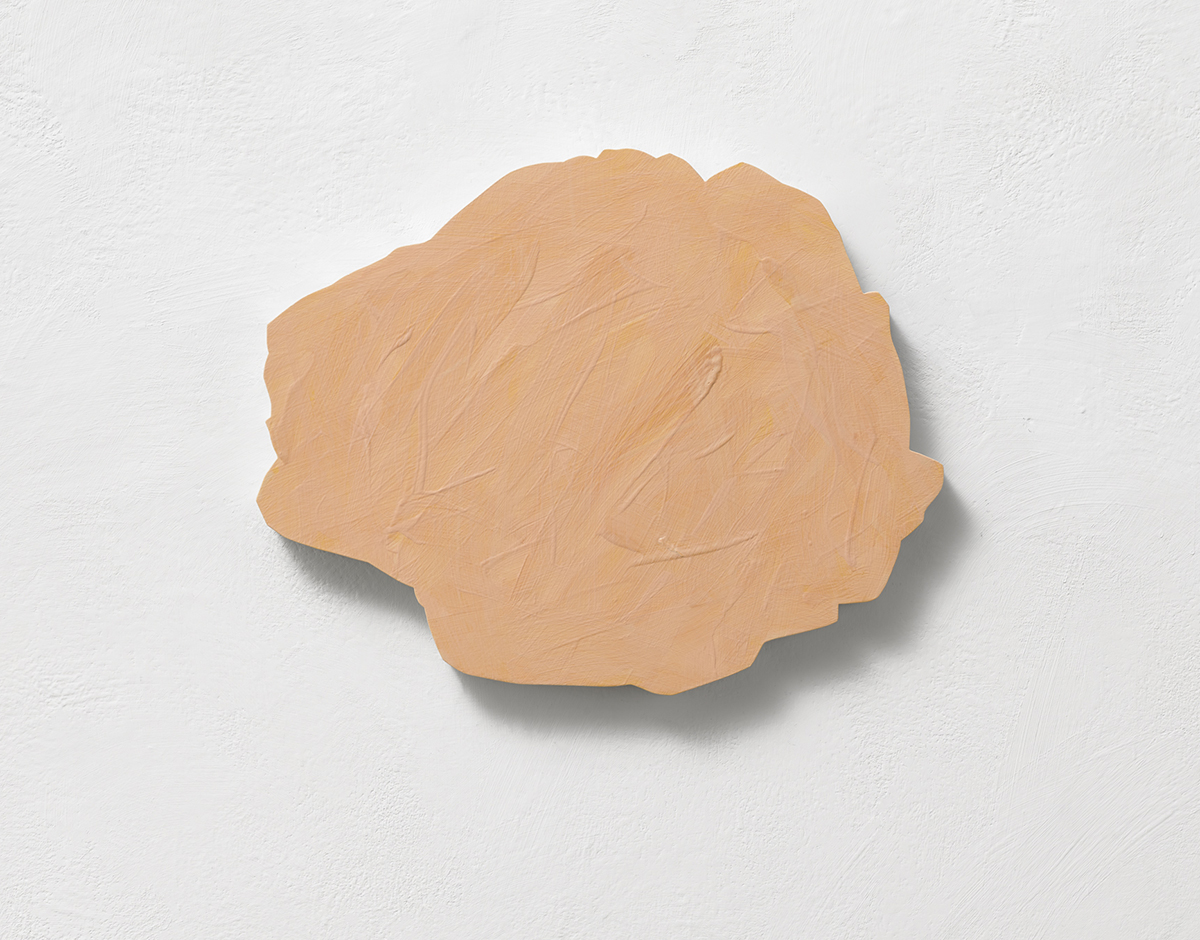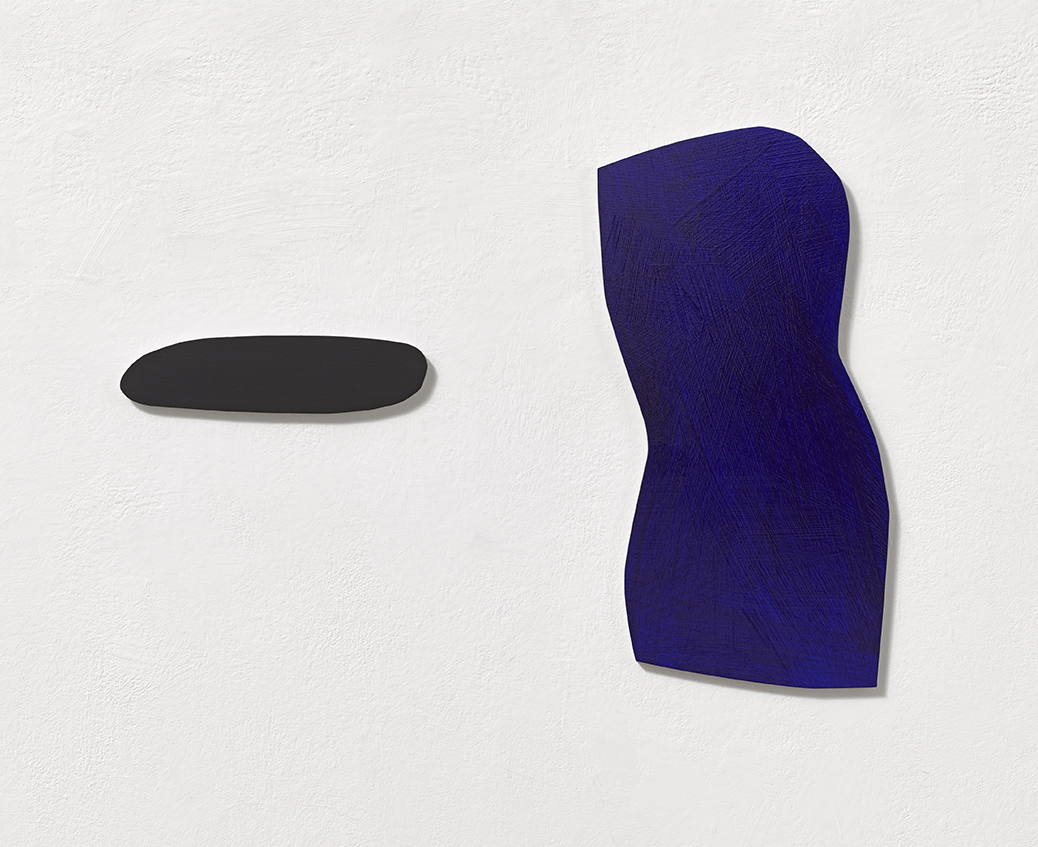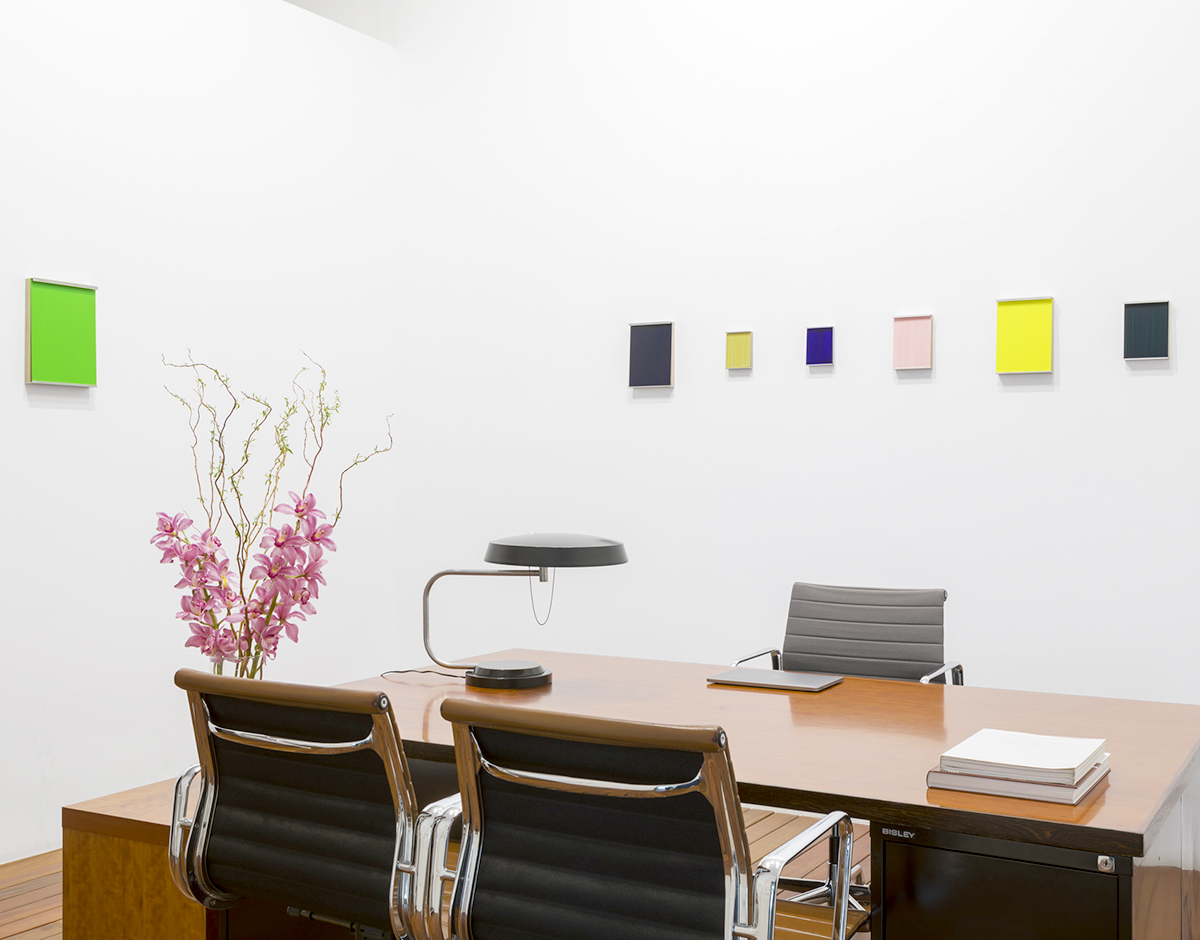 The 78-year-old German artist Imi Knoebel, who studied under Joseph Beuys, has a new show up at Galería Heinrich Ehrhardt in Madrid through May 18, and it's basically just little colored blobs on the wall, which we are so down with. Plus a row of colored squares on the wall, too. "Colour becomes form, while form is necessarily created through colour," says the show's statement. "They are inseparable elements and each could not be manifested in any other way."