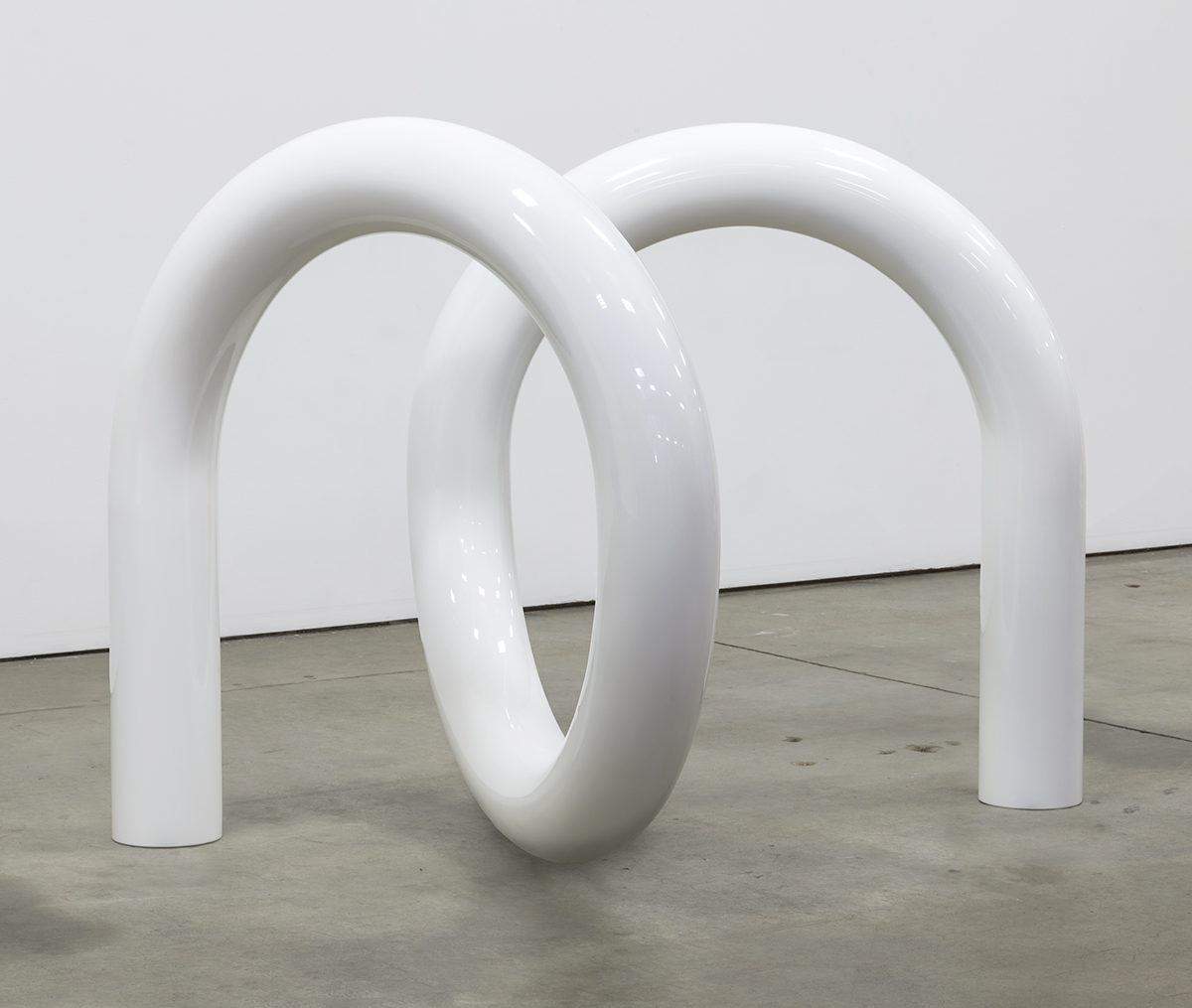 A weekly Saturday recap to share with you our favorite links, discoveries, exhibitions, and more from the past seven days. This week: Three particularly timely design objects that launched in Milan, one peculiar woven-glass lamp that didn't, and a show by the design world's most beloved artist, Carol Bove, pictured above.
Exhibitions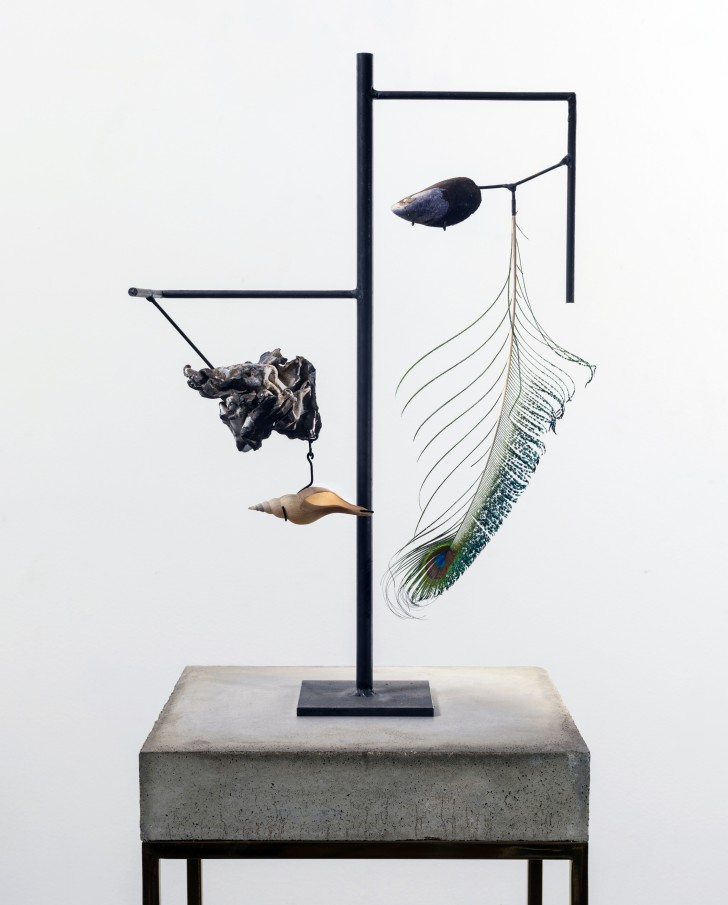 Since we blew our wad, design-wise, on our Milan coverage over the past few days — this week was the calm after the storm — we figured we'd start off this week's Saturday Selects with great art instead. And it just so happens that the design world's favorite artist is currently having a show at David Zwirner in London: Brooklyn-based sculptor Carol Bove's "The Plastic Unit," pictured in the two images above, runs through May 30 and features "large-scale sculptures made from natural and industrial materials, including slickly manufactured stainless steel 'glyphs,' intricate metal curtains, I-beam structures, steel and concrete pedestals, shells, and peacock feathers."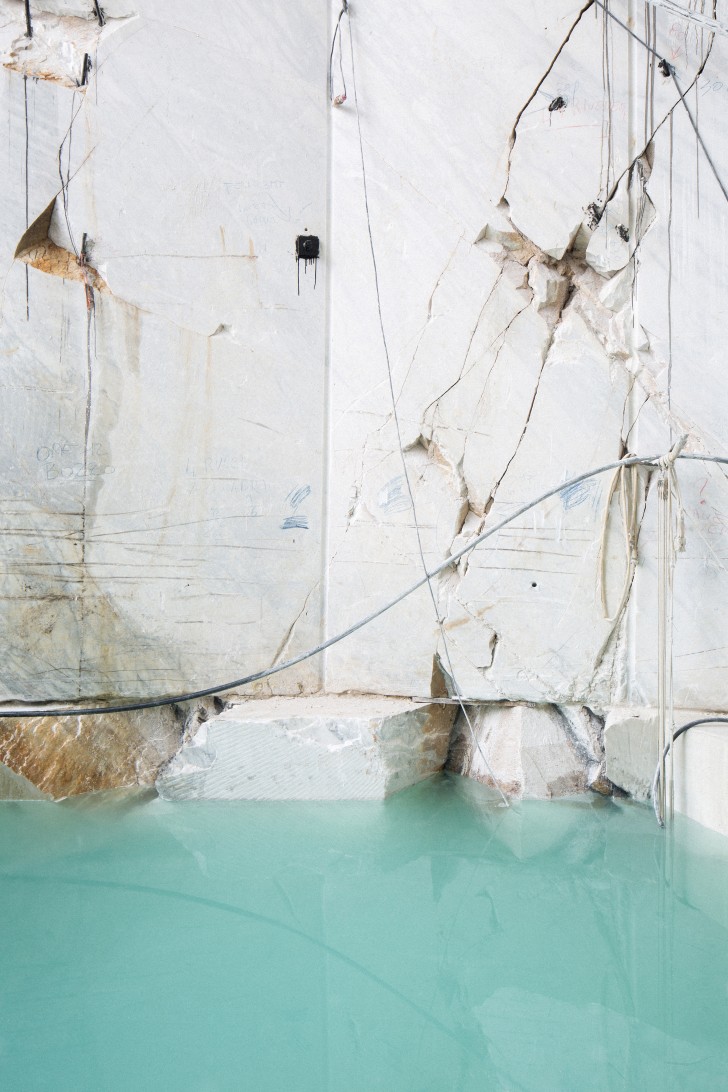 Also running through May 30 is a stunning exhibition of photographs by Frederik Vercruysse, at Gallery Graanmarkt 13 in Antwerp, that look extremely different from the still life images of his that we posted on Sight Unseen just a few weeks ago. The Belgian photographer shot the new series while on a residency at the Villa Lena in Italy, where he captured marble quarries and plant life in the vicinity.
Milan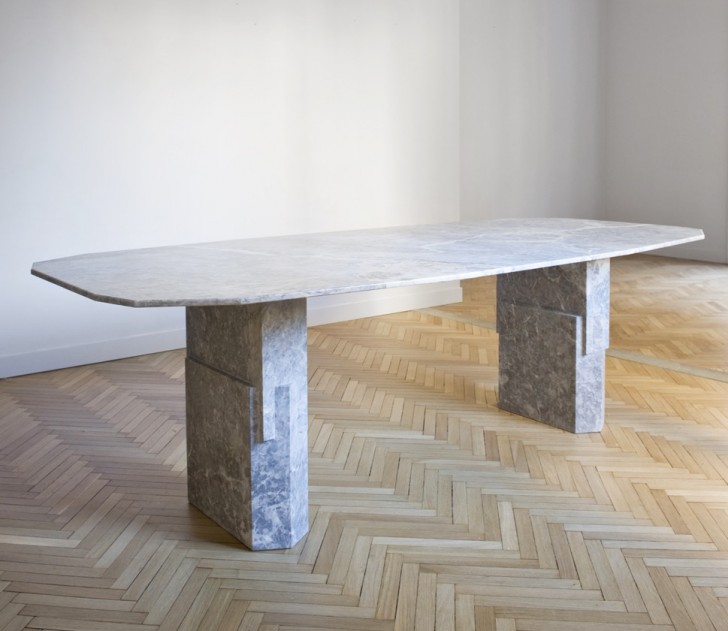 Despite featuring nearly 50 new objects in our Milan coverage on the site this week — and twice that number on our Facebook page — we still felt compelled to follow up today with a few stragglers, projects whose images we didn't receive until later in the week. Pictured above is a new table by the Milan-based duo Oeuffice, whose co-founder Nicolas Bellavance-Lecompte displayed a series of them as part of a pop-up shop that took place inside his envy-inducing new home.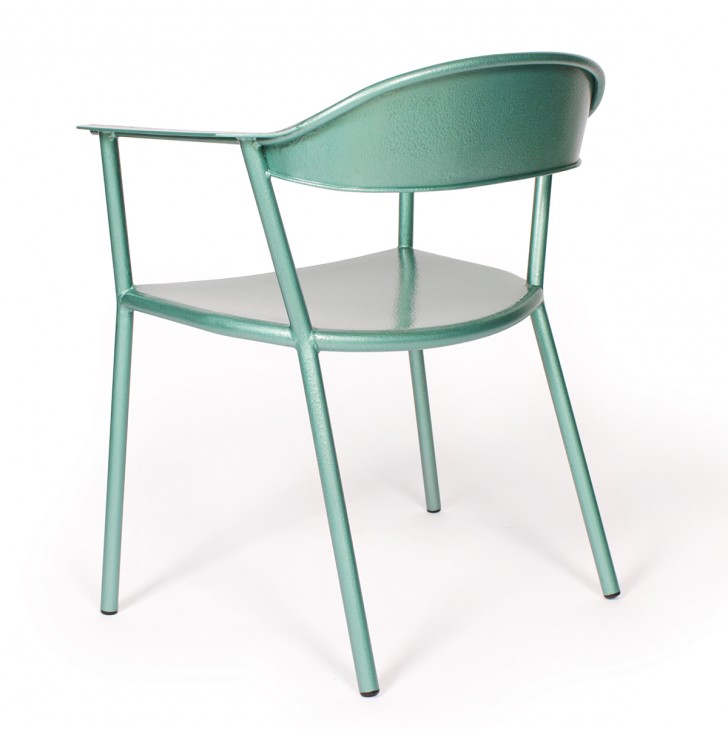 Eindhoven-based designer Max Lipsey filled a booth at this year's Salone Satellite show with super colorful works like a pink, yellow, and blue mesh bookcase and an update on his existing Temper chair, pictured above, that's coated in a bumpy hammertone finish. (Trend alert!)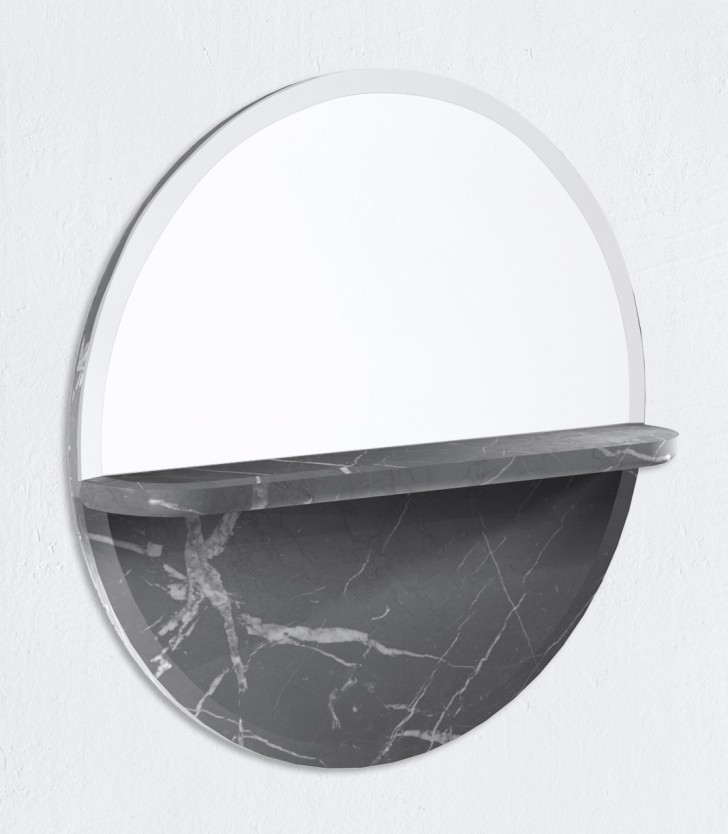 Also on-trend: this half-marble mirror by Sylvain Willenz for French brand Retegui. Marble is obviously still a design-world craze this year, and so are mirrors — Jill did a nice roundup of our favorites this week for Cool Hunting.
Discoveries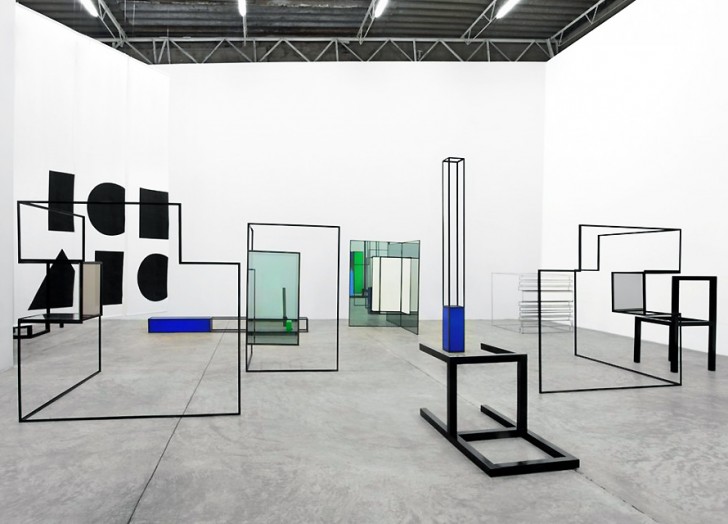 Jose Leon Cerillo was one of our favorite discoveries at Frieze NY last year, but this week he popped up on our Artsy feed with new works, which led us to look at more of his old works, which led us to this amazing 2009 installation by the young Mexico City–based artist. Follow Cerillo on Artsy here.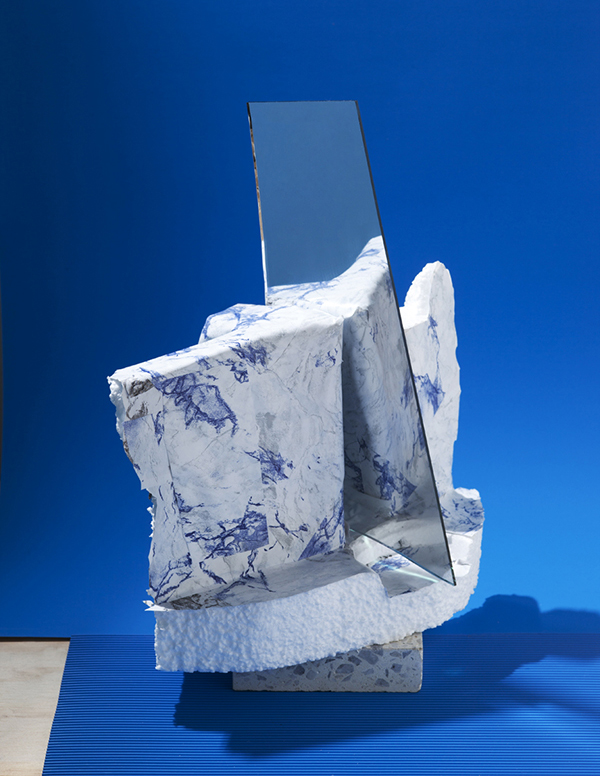 Our hunt for works by Cerillo led us to this work by a photographer named Pete Deevakul that we know very little about but thought was intriguing — again, slow week in design, folks!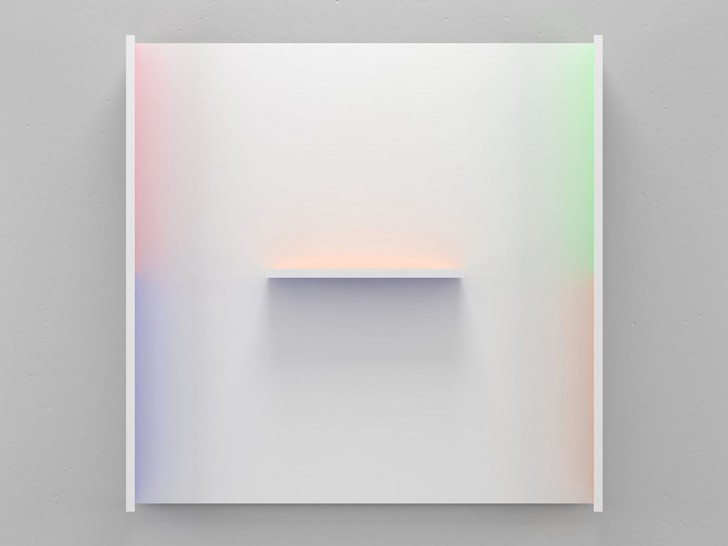 Our associate editor Ryland introduced us to the work of Tokyo artist Toshitaka Aoyagi, whose overall oeuvre is not particularly to our liking but who posted a pretty series on Behance that appears to consist of white sculptures painted with hidden neon colors (but may in fact be entirely digital, we're not sure).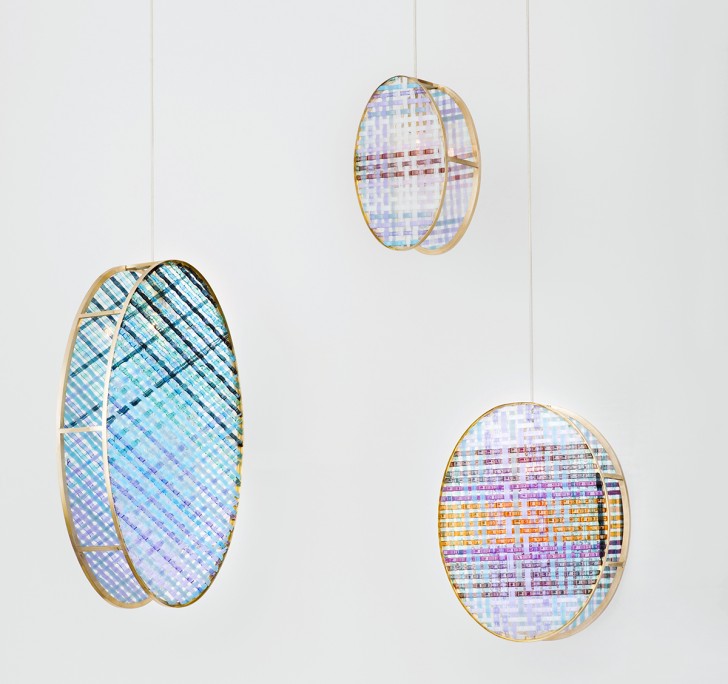 One design-y thing that happened outside Milan this month was the launch of Edition van Treeck in Munich, a collaboration between the century-old Bavarian glass studio Gustav van Treeck and four up-and-coming designers. Textile designer Elisa Strozyk, known for her unconventional experiments in wood, created pendant lamps made from woven strips of colored glass.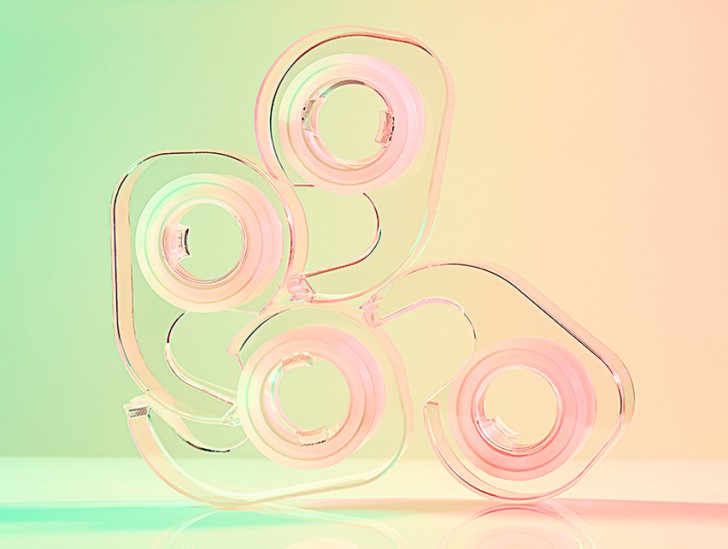 A little over a year ago we featured the Seattle photographer and stylist Amanda Ringstad in a post that caught the eye of then-Fab.com co-founder Bradford Shellhammer. He recently launched his new site Bezar, which hosts daily design pop-up shops, and this week he's devoted one of them to posters made from Ringstad's singular images, which transform everyday objects like tape dispensers, emery boards, and turnips.
Links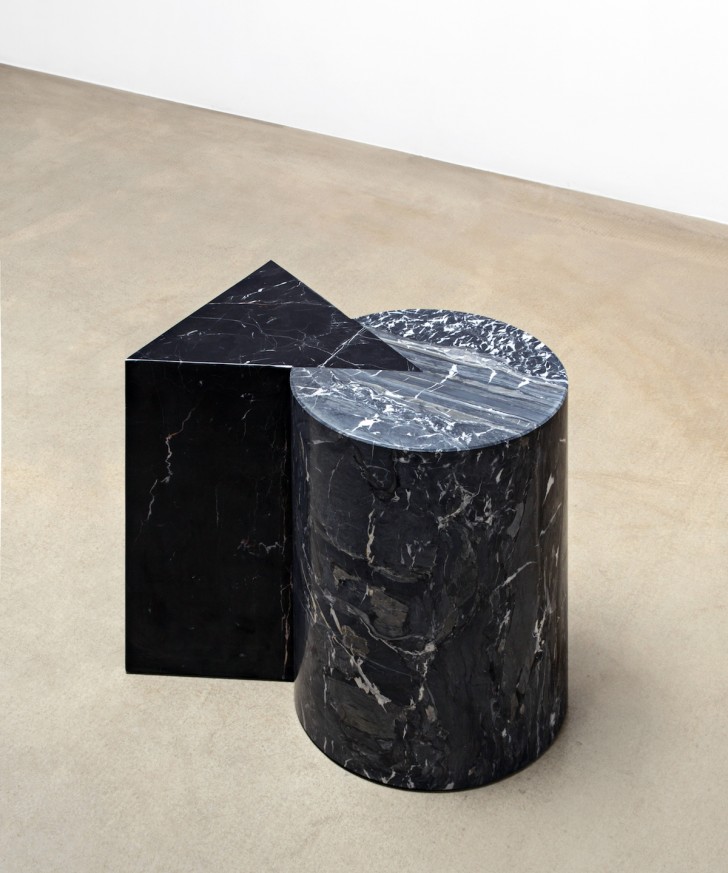 We're not sure how we missed, this past winter, the latest show of new works by Korean designer Kwangho Lee, but we felt we needed to make sure no one else missed it too: Earlier this month the online shop and journal This Is Paper posted beautiful images from the show, called Indefinite Objects, and we highly recommend checking the story out here.
If you've been following our Pinterest account, you may know that a year or two ago, we became obsessed with Neoclassical motifs in design — potentially owing to Monica's status as a closet Latin student and classics nerd in high school and college — and thus started a board called "Neo-Neo-Classical." Which is why we were excited to see a slideshow on Architectural Digest's website recently on this exact topic, featuring pieces like the Kelly Behun console above. Old is the new new.