10.16.19
If These New, Abstract Rugs By Faye Toogood Look Hand-Drawn, That's Because They Were
Doodles are often unguarded and pure expressions of the subconscious — in other words, quite the opposite of a typical design object released into the world. But this week, the Milan-based contemporary rug brand cc-tapis joined forces with Faye Toogood on the launch of a collection of bespoke rugs in homage to — and based upon — the act of the doodle. The six painterly designs were translated from a series of textile collages created by Toogood, featuring watercolor-soaked canvas, scraps of fabric, and trails of string. Shaded fields of color were executed with 40 custom dyed colors and a spectrum of thick and fine yarns hand-cut to produce smooth and shaggy piles. The resulting interpretations capture the multi-materiality of the original works, as well as a sense of intimacy. We spoke with Toogood about the process of working with cc-tapis, and a design ethos requiring play.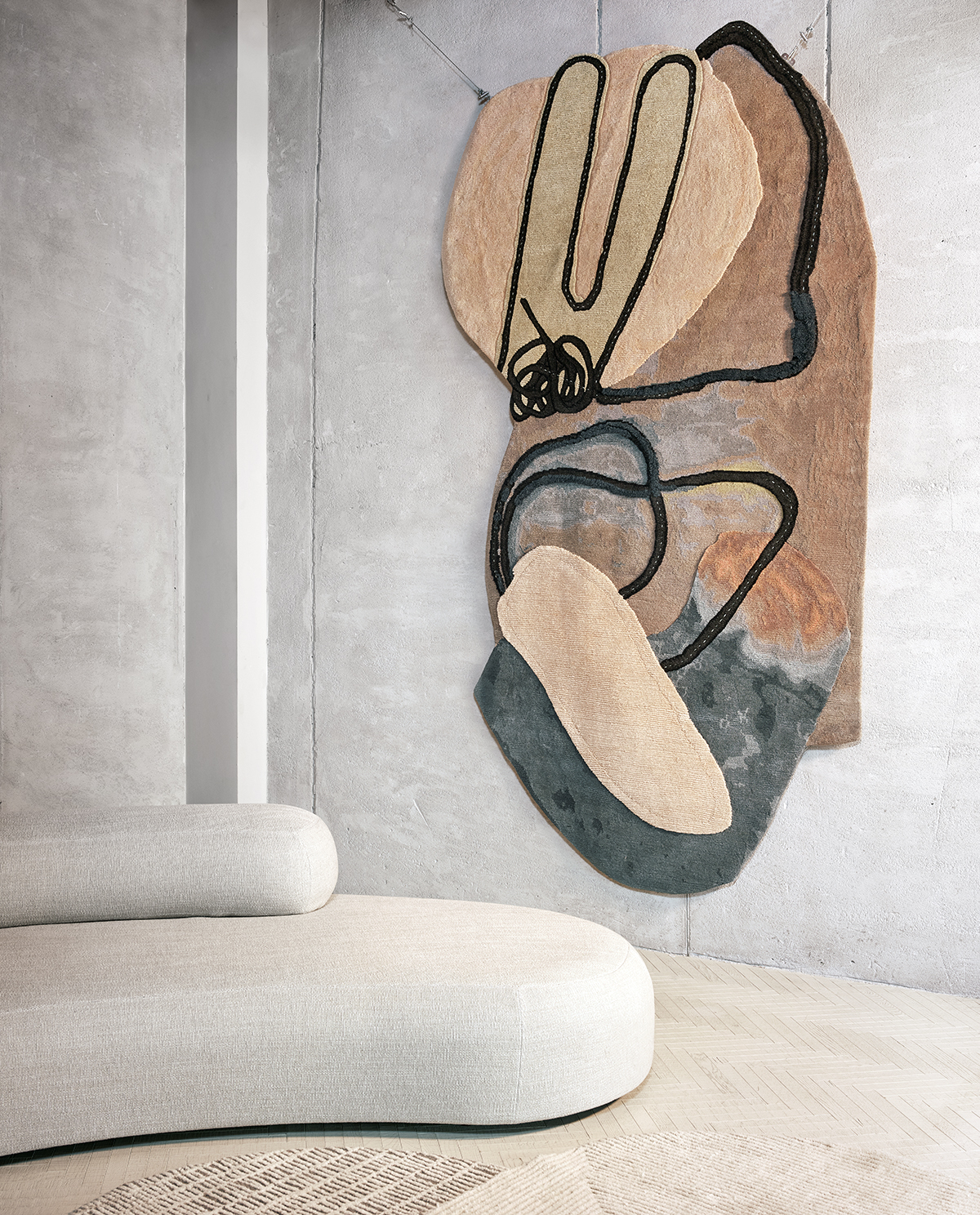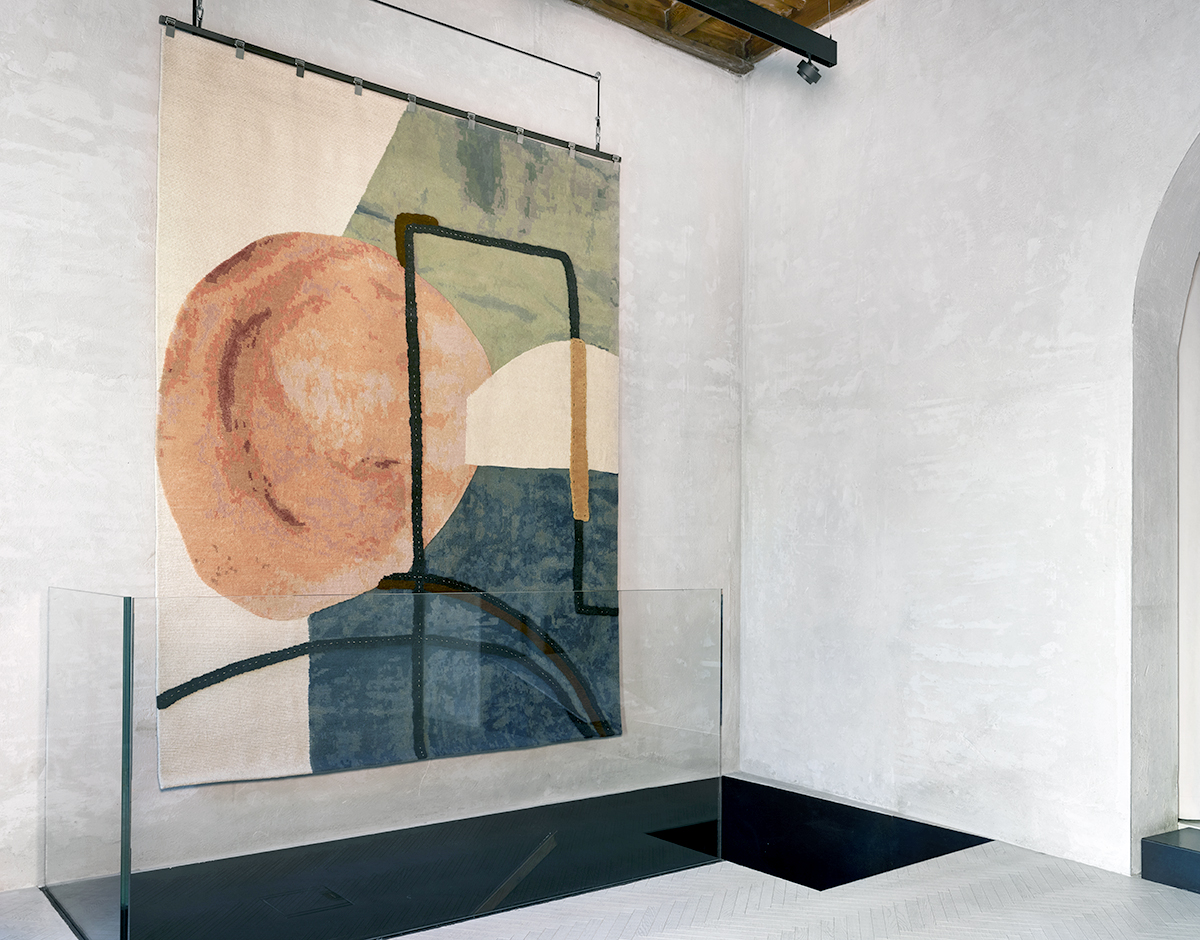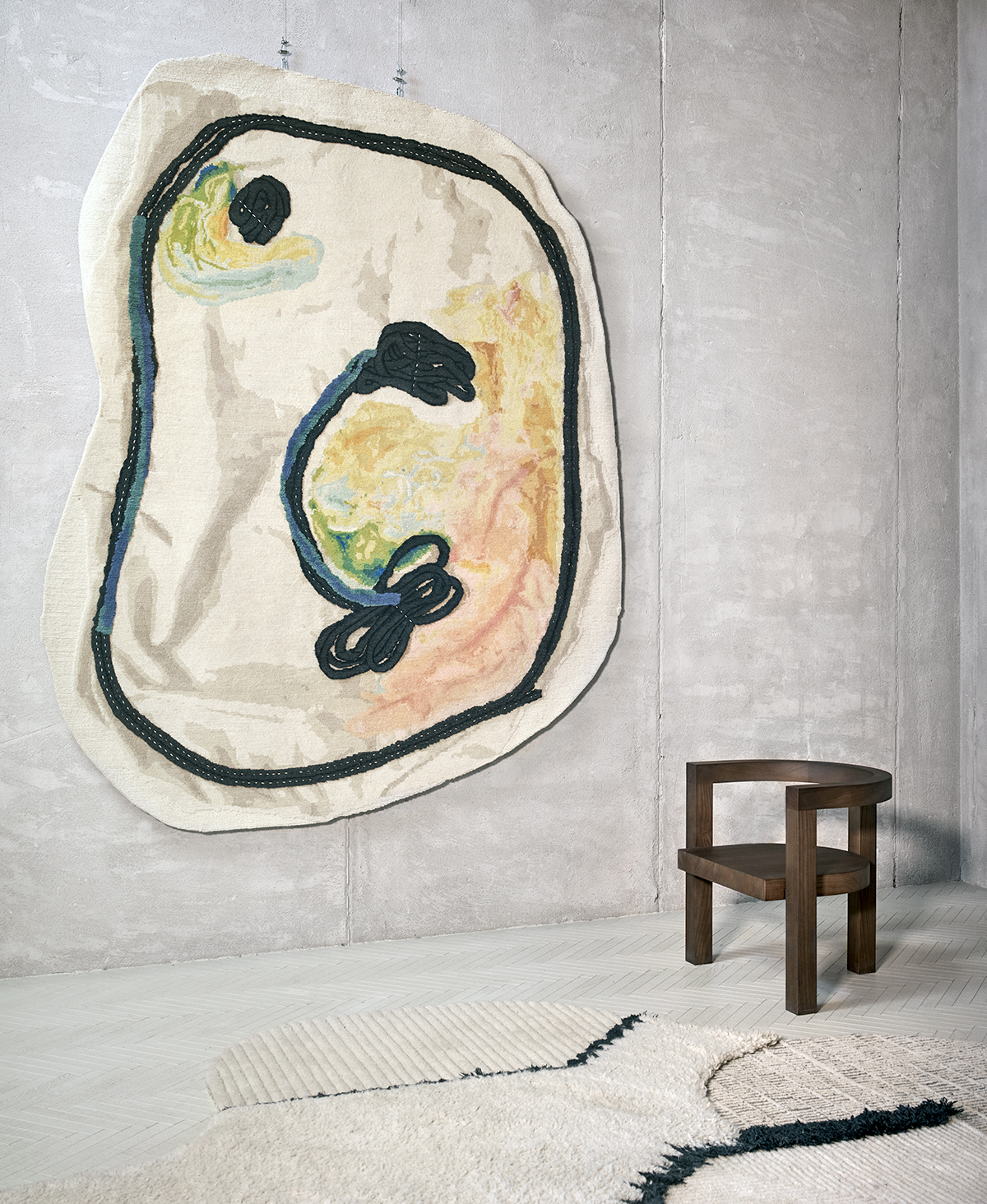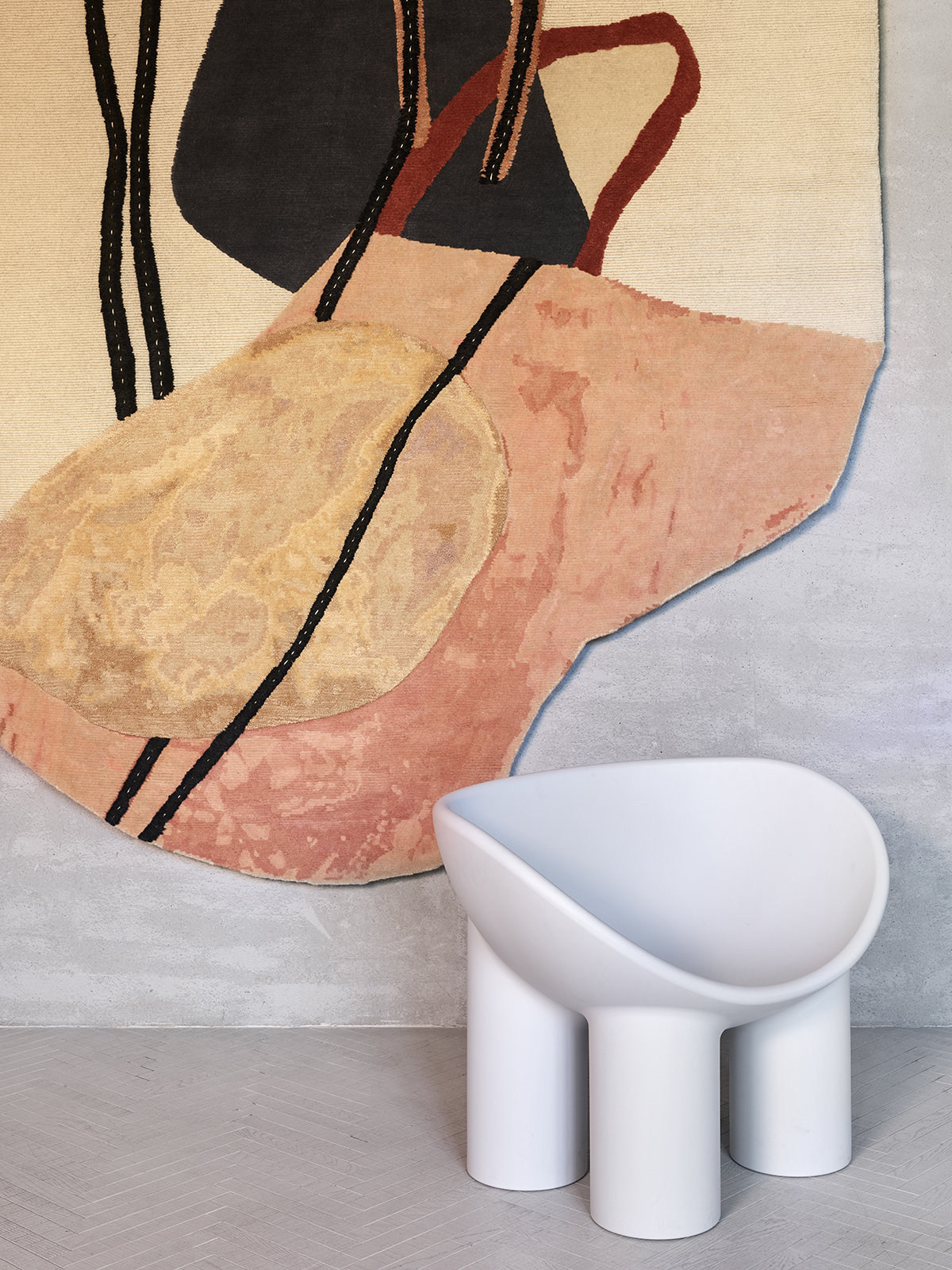 The collection is called Doodles — why?
Doodles are things that you do subconsciously in a state of relaxation or distraction — this is the playful informality I strived for in this collection.
Was the experience of designing these rugs different or similar to other previous work?
My first collection for cc-tapis, Inventory, was very much the starting point of a relationship between the Nepalese workshop where cc-tapis's rugs are made and the studio. With this collection, we pushed the boundaries of the rug surfaces with rope, stitching, and painting, and we came away with a deeper understanding regarding how the rugs can be made and how far we could go with the designs. 
Both collections started with textile mockups which were translated into the rugs.  With Doodles, we pushed the boundaries even further by introducing 70 new colors, created purely for this collection. We also developed six different pile techniques to create the three-dimensional quality of the rugs and moved away from the traditional rectangular format.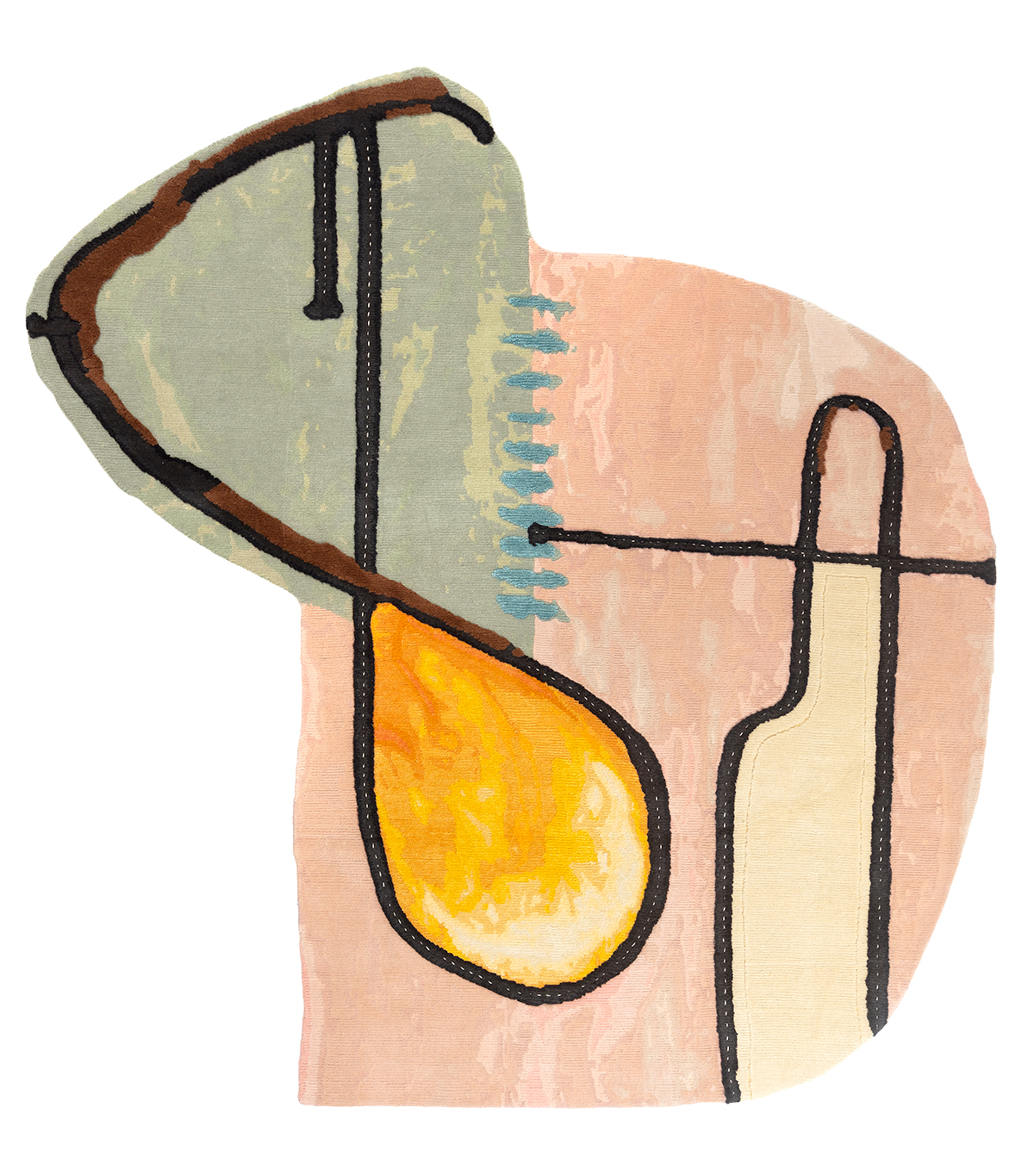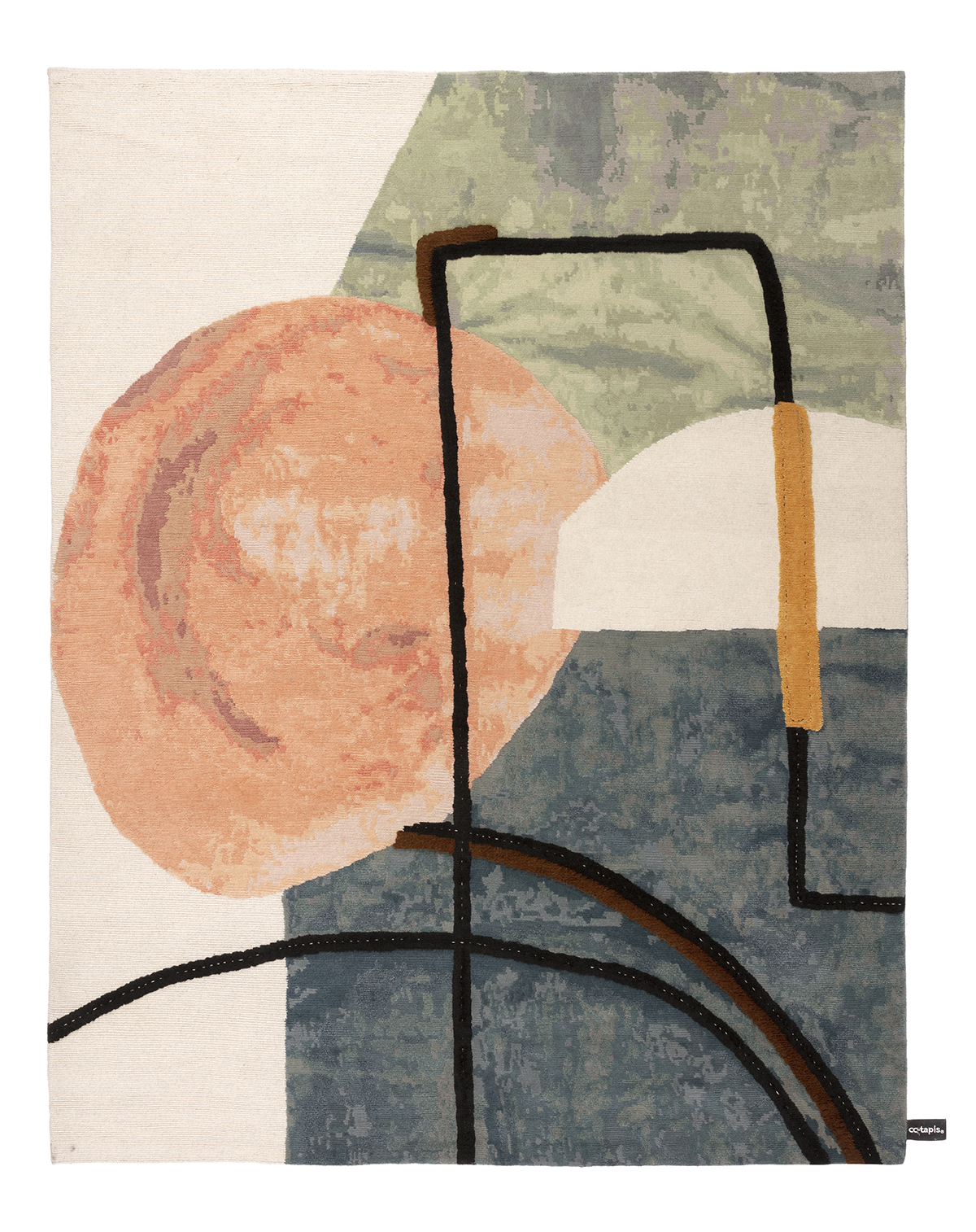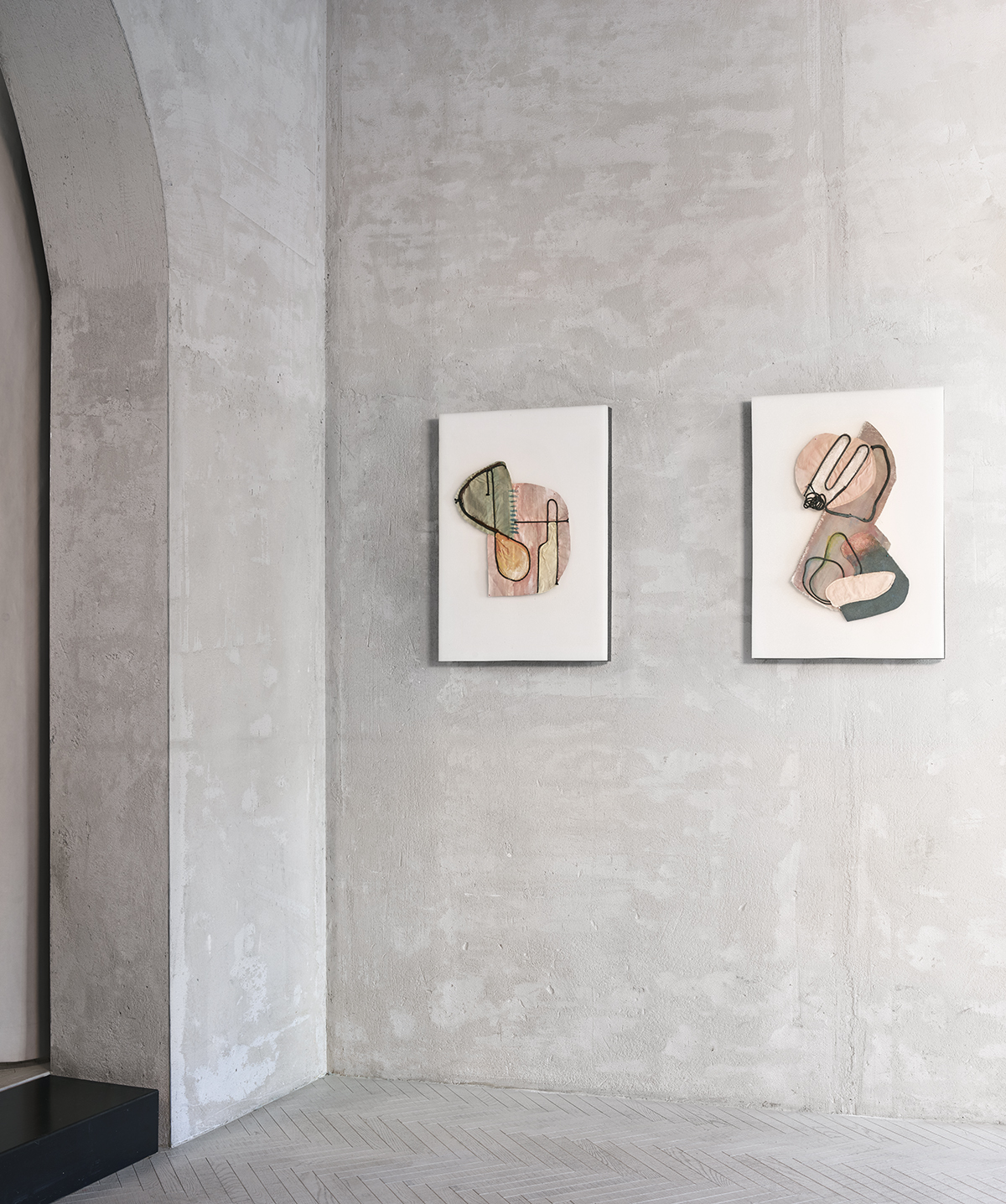 What do you hope the experience of living with one of these rugs to be like?
Every piece is so different, and we have found people have a personal connection to each of the doodles. We also understand that not everyone's living space is square or rectangular, so these biomorphic shapes allow you to live in a less linear, formulaic environment — they're more conducive to a more playful setup.
Why is playfulness important in design? 
Playfulness is essential to my work because it's the start of creativity that harks back to the naiveté of childhood. All children are deemed to be creative — as time goes by, some of us a keep that creativity and some lose it. It's a way of making sense of the world around us.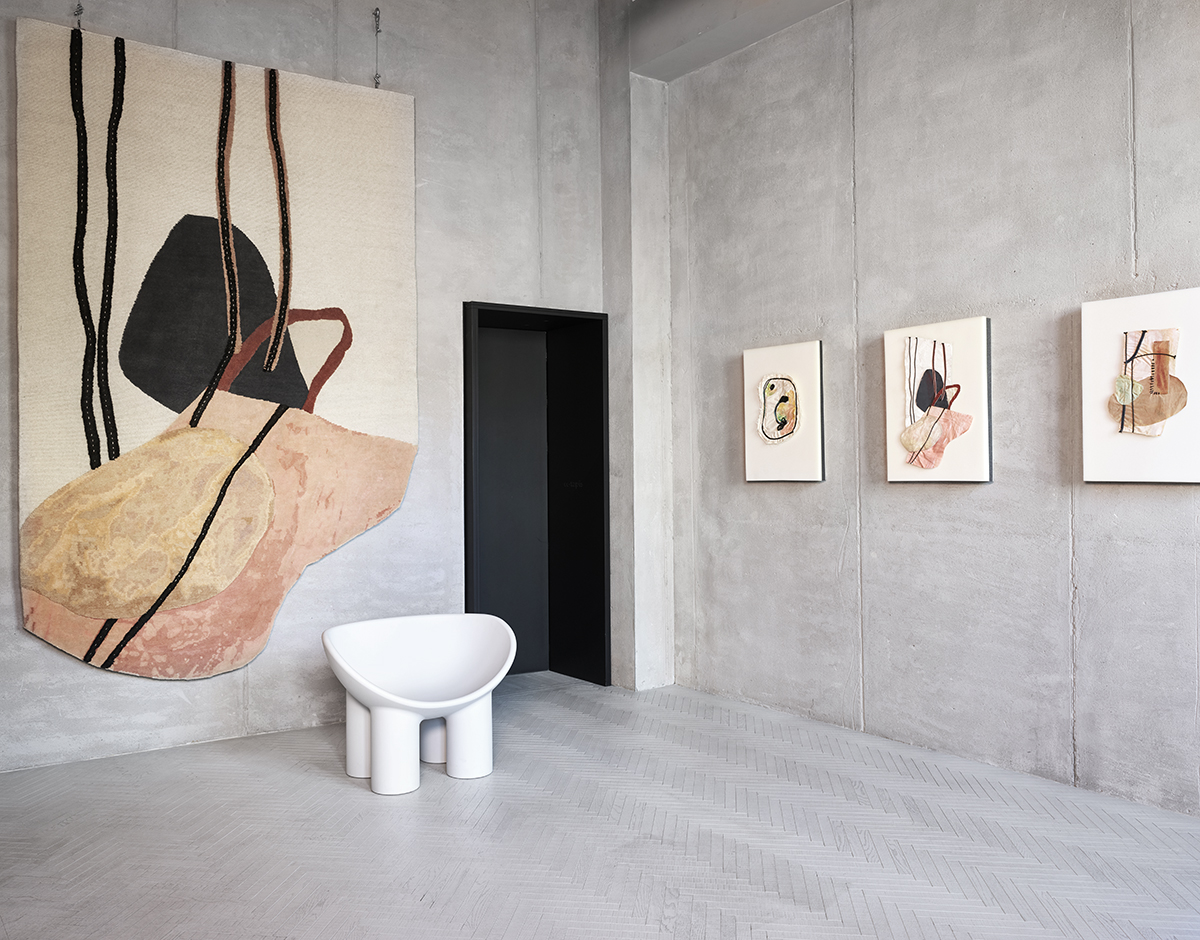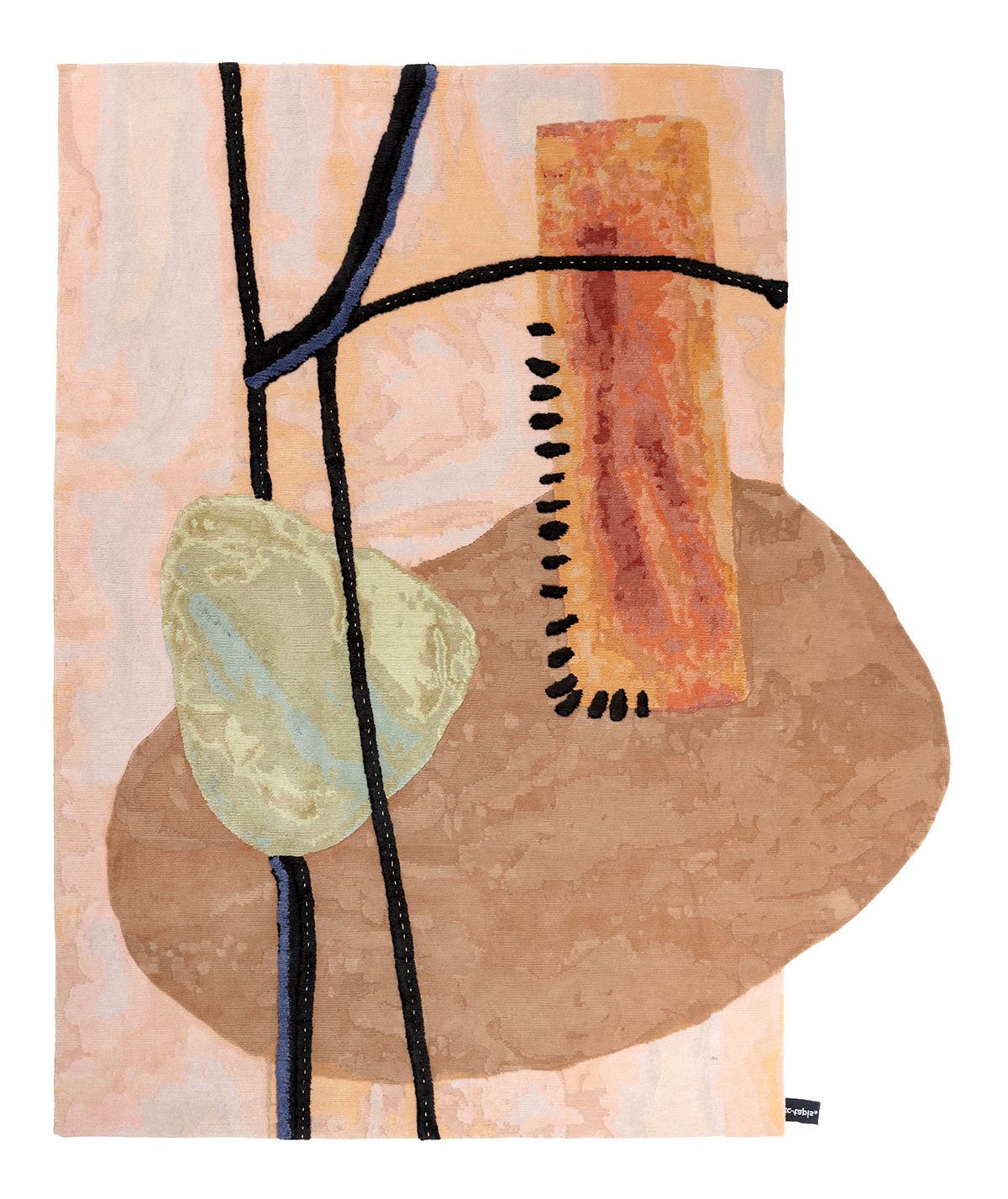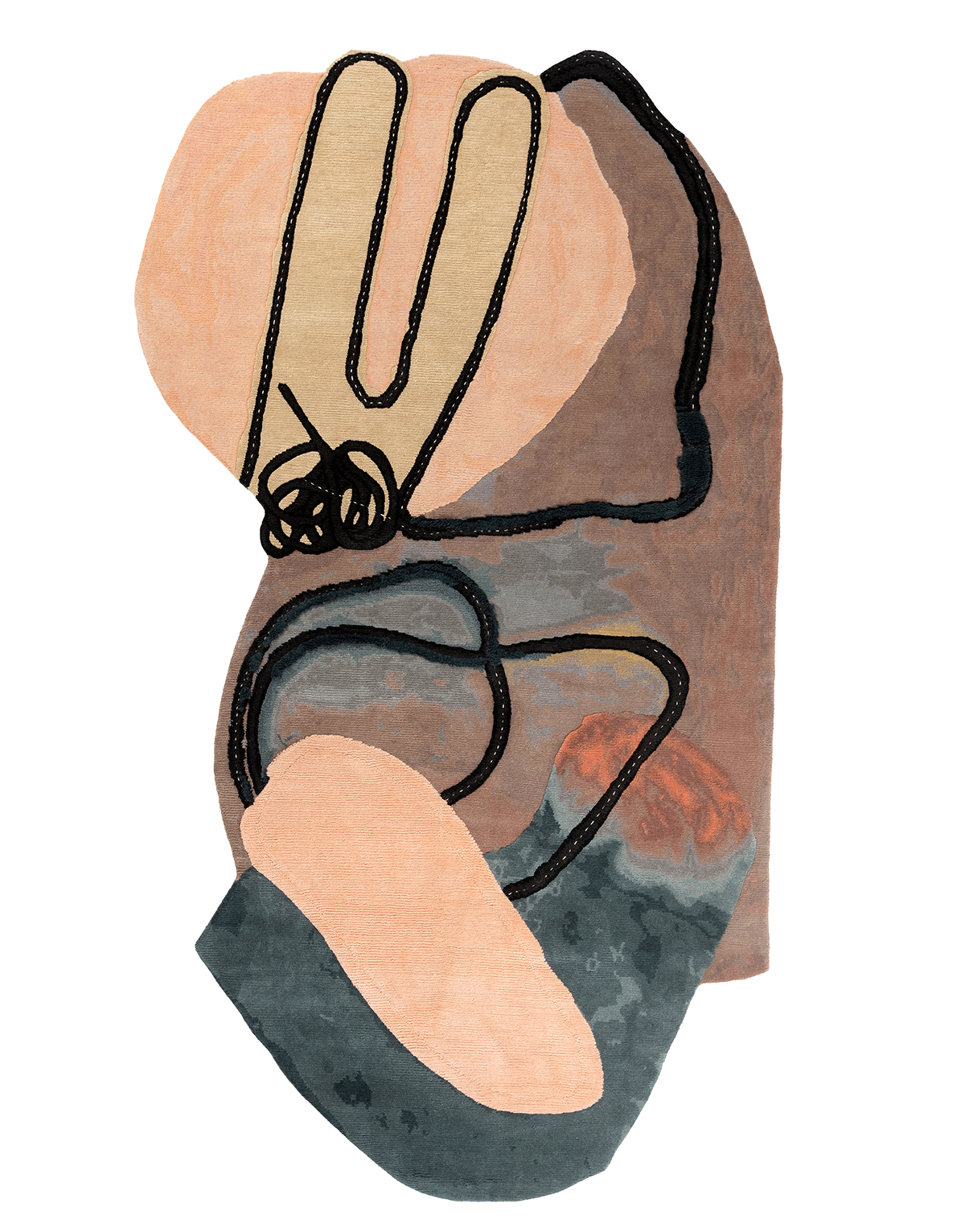 What were your inspirations in designing the 'Doodle' collection?
The notion of retaining and valuing the original point of creation — taking the rawness and playfulness of early maquettes and artwork directly to the final point of production. Over the past two years I have focused myself on staying true to this early point of creation and pushing this honestly into production, without cleaning it up.