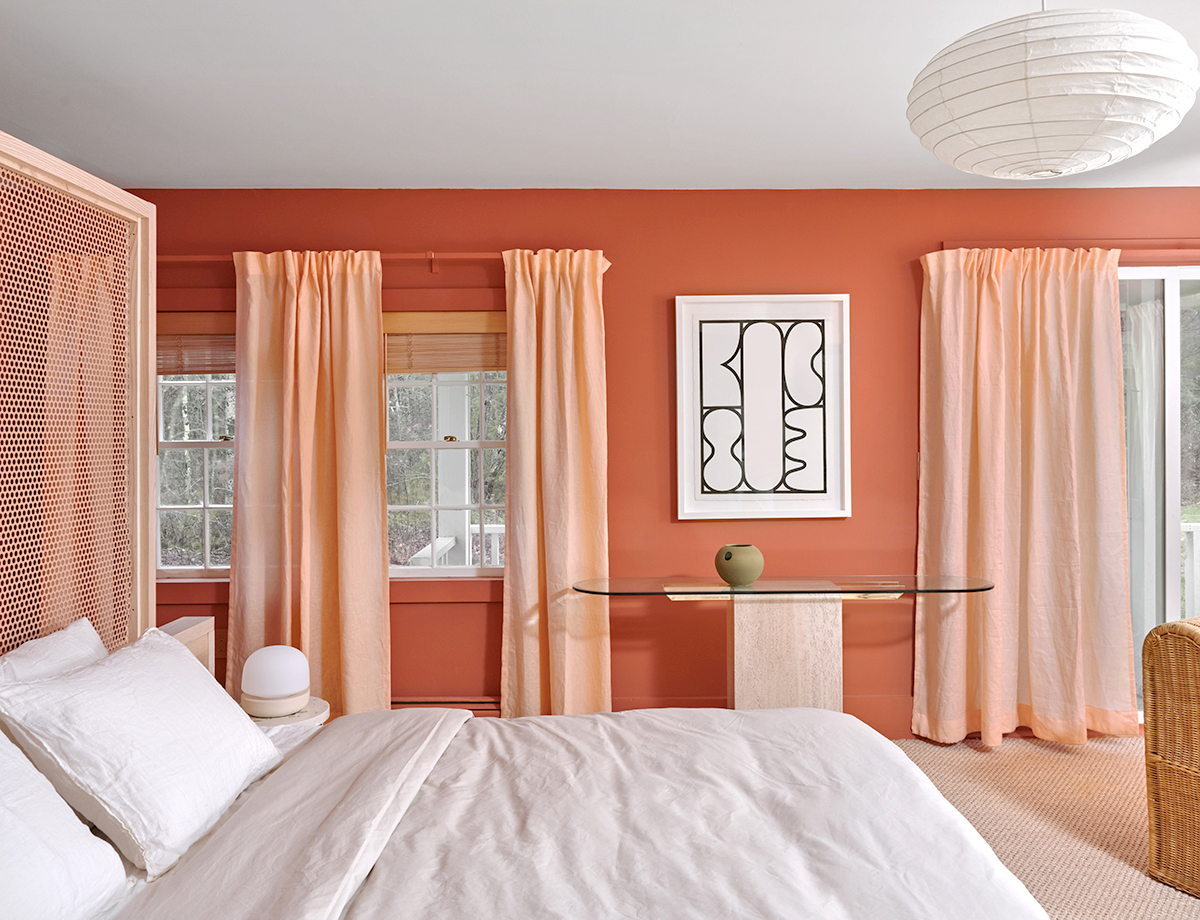 A weekly Saturday recap to share with you our favorite links, discoveries, exhibitions, and more from the past seven days. This week: a look inside the quirky home of a Dutch curator, two separate group exhibitions of furniture by up-and-coming Canadian talents, and a new hotel that doubles as a design showroom (above). 
Interiors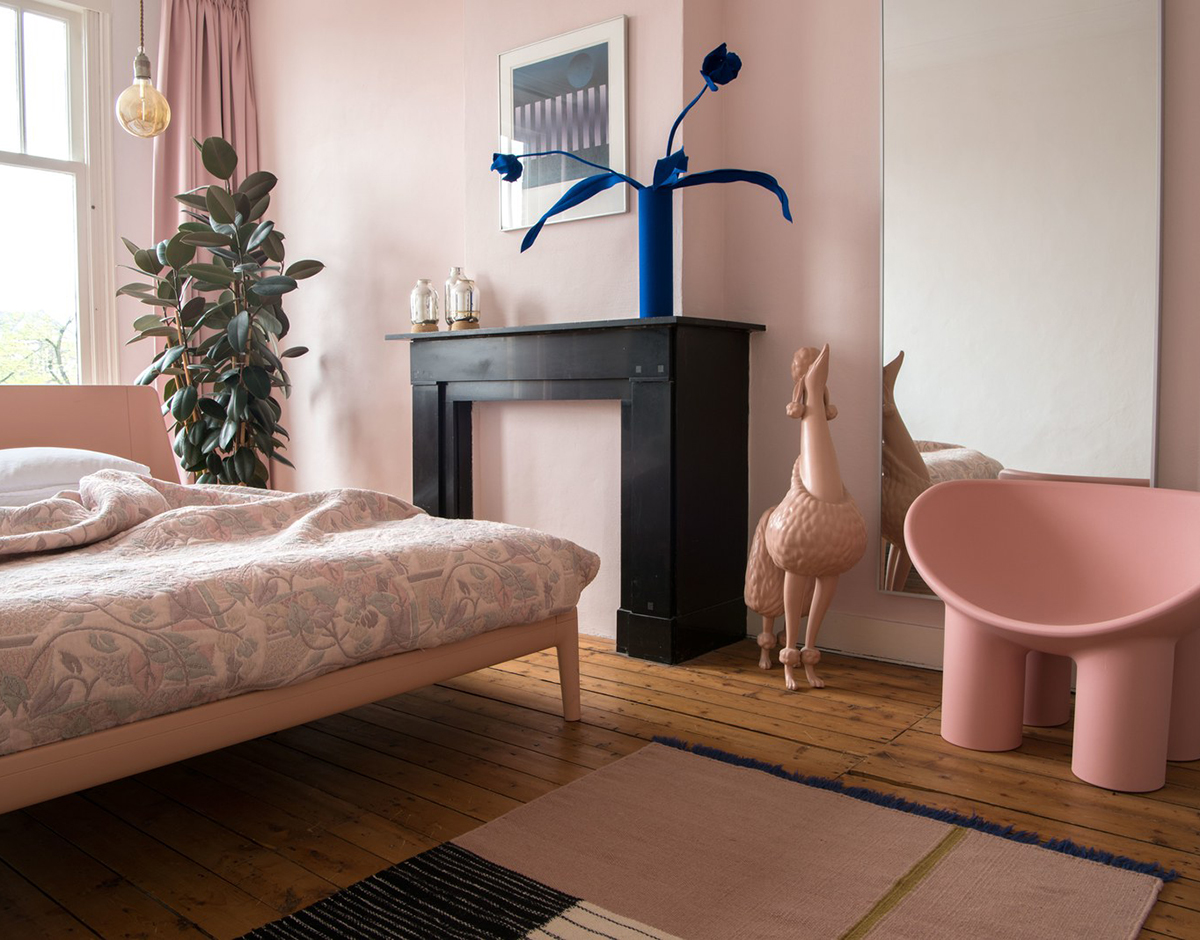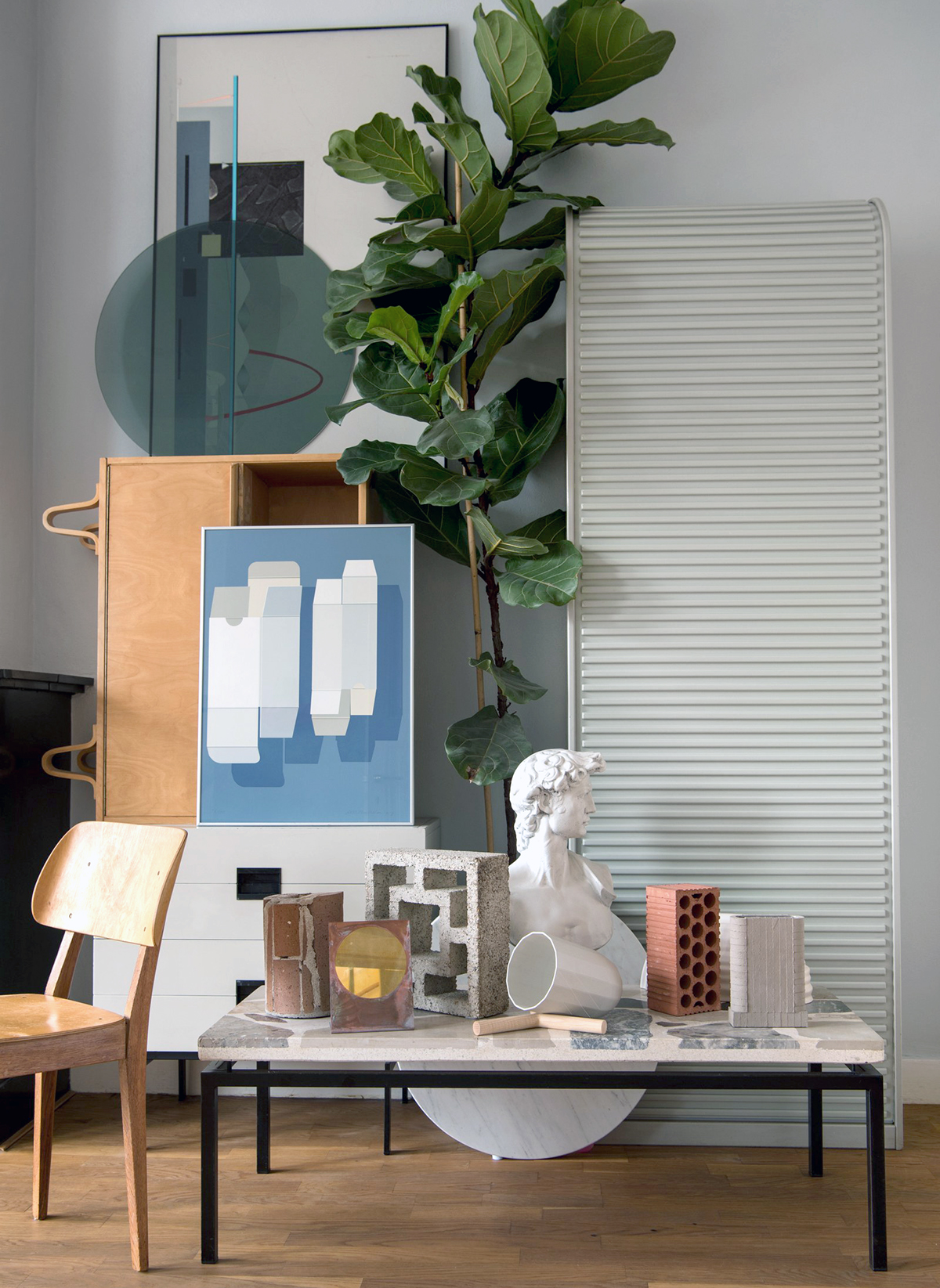 Dutch curator Berry Dijkstra is apparently known as the "king of stacking" — or at least to Clever, who shot his house for a story this week (photos by Anke Leunissen)— but we were impressed less by his stacks than by his objects themselves, like that cool saturated blue flower/vase situation above.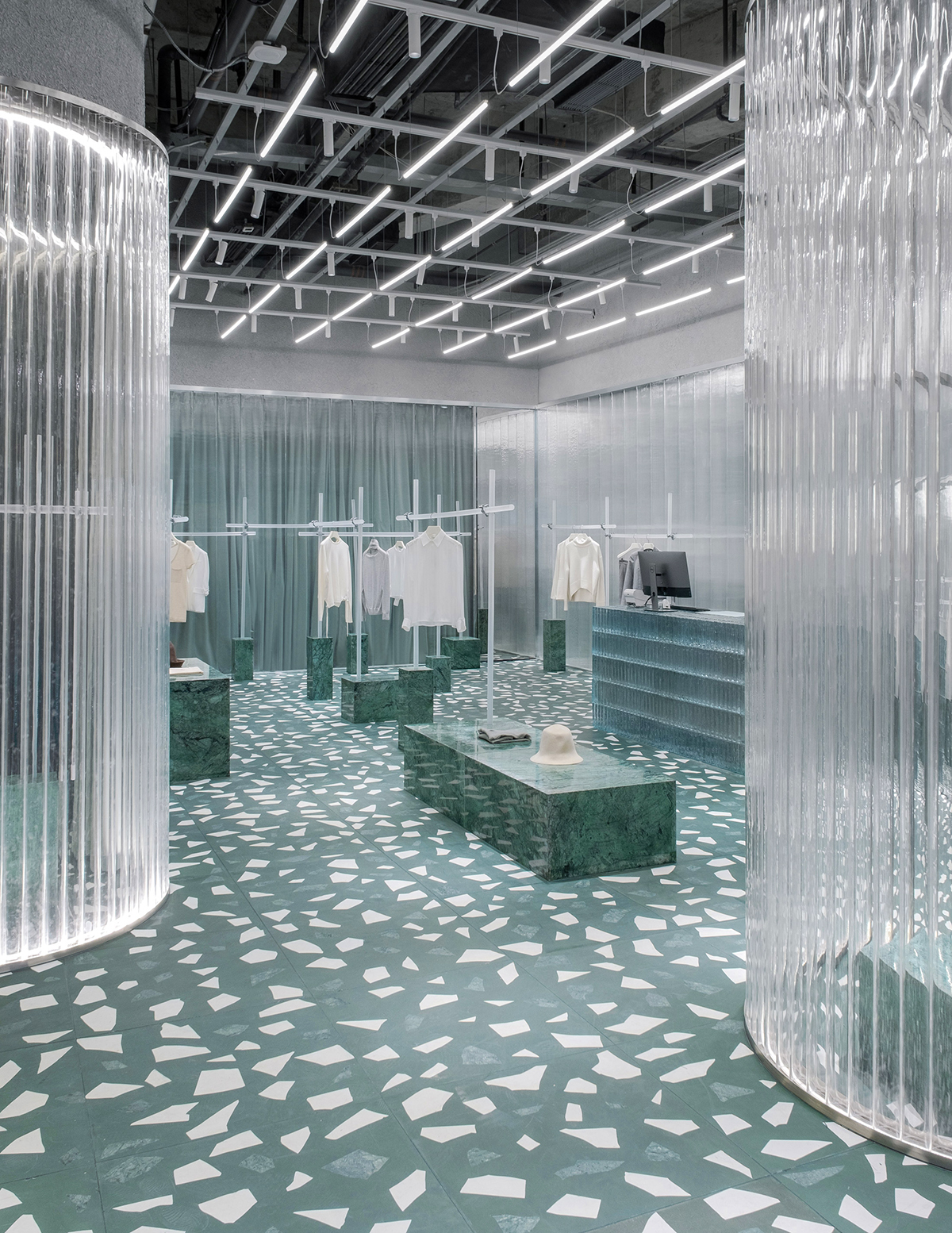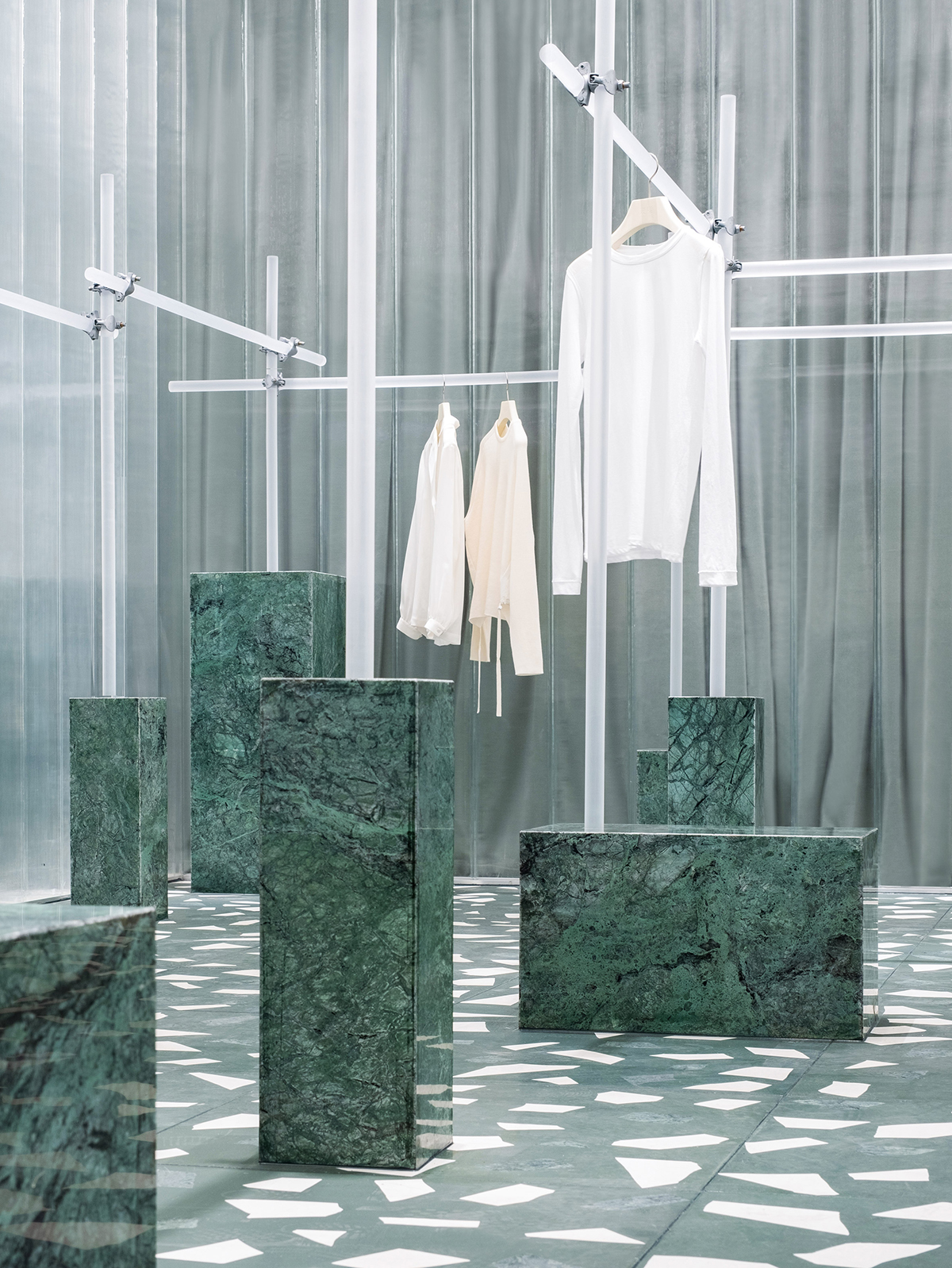 Yahhh it's trendy af, but we can't pretend not to appreciate how all the materials in this Shenzhen store interior by Studio 10 go together, especially the ribbed glass and glass tiles, and those interesting translucent clothing bars.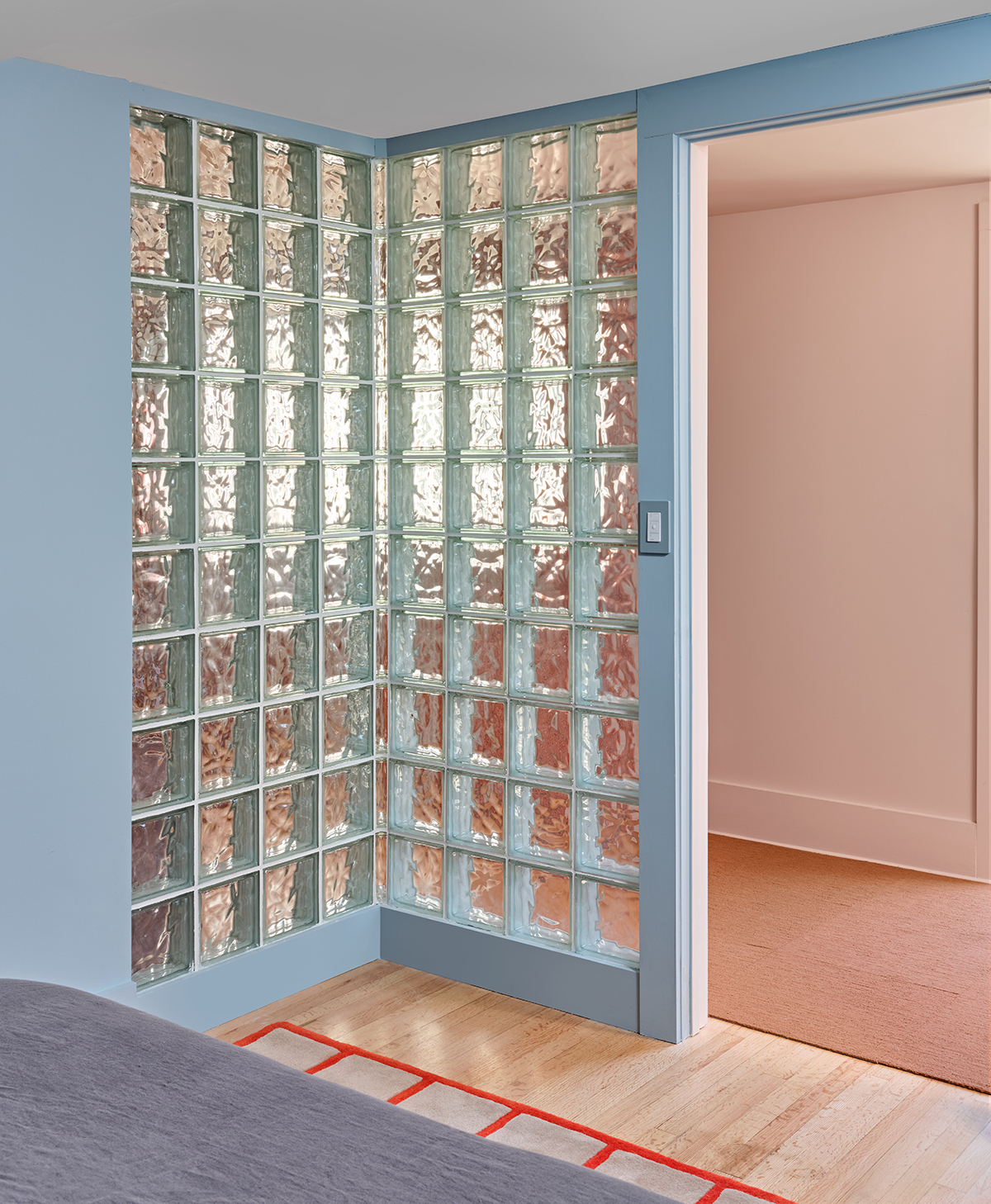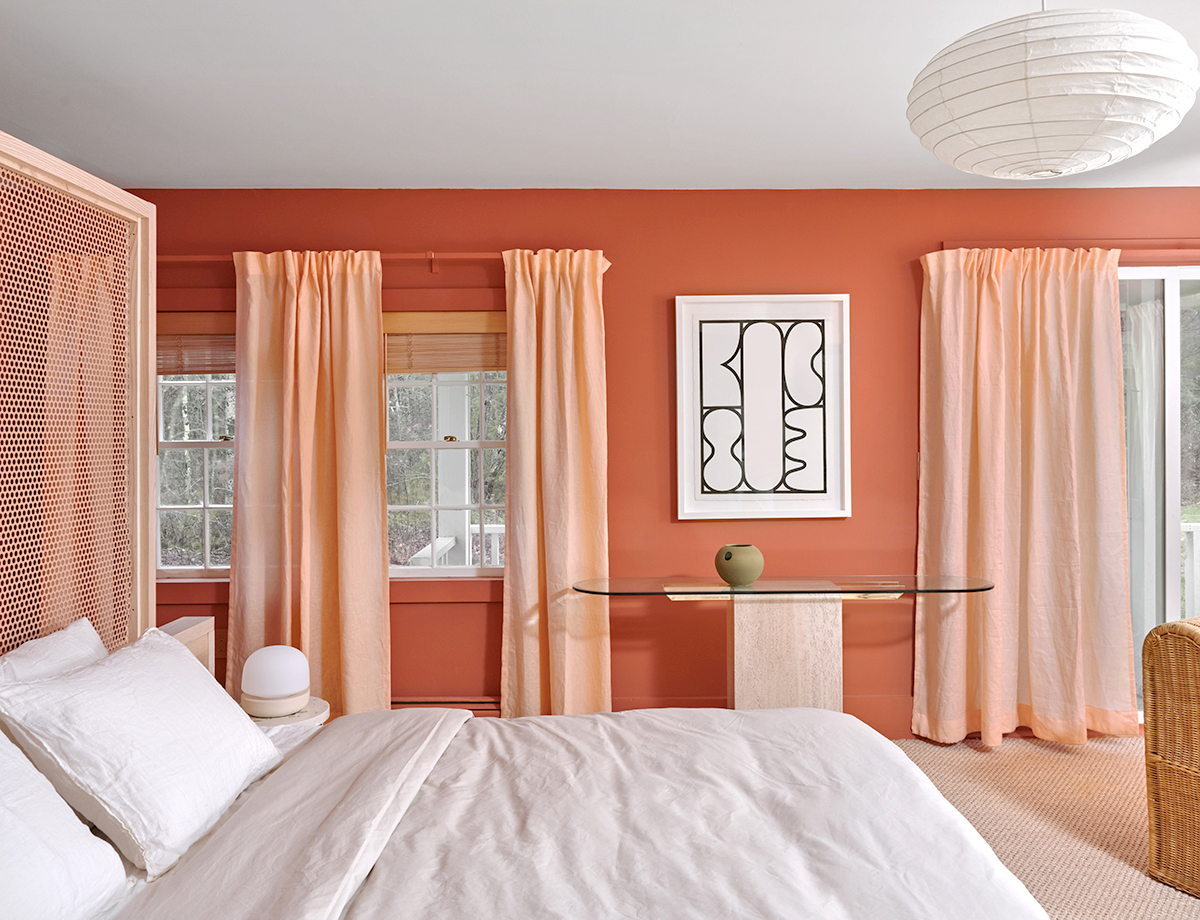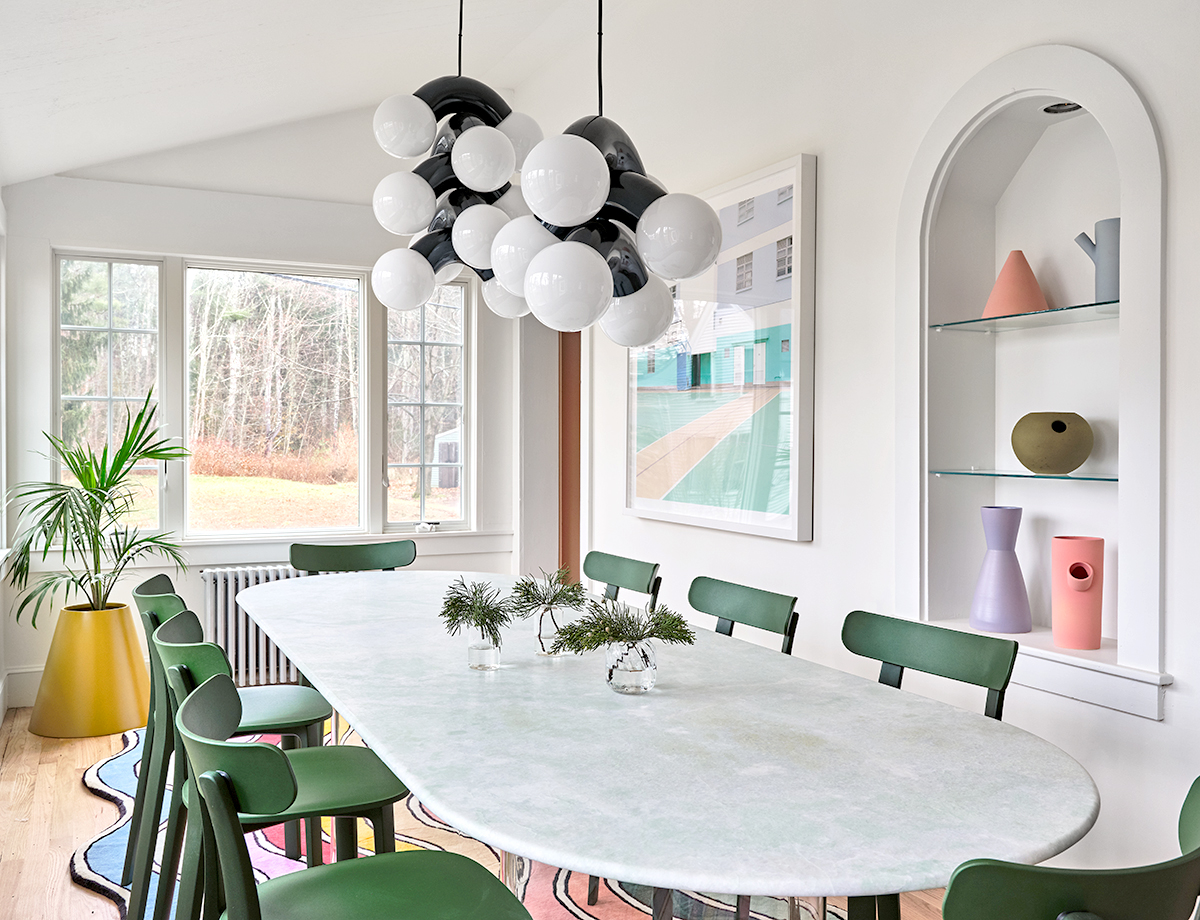 If the 2000s was the decade that art and design became indistinguishable, the 2010s was the decade that residential, commercial, and hospitality spaces became indistinguishable — galleries opened in homes, homes became showrooms, homes became hotel rooms, and hotel rooms became shops. The latest proof: Pieces Homes, a shoppable B&B in Kennebunk, Maine, by Pieces, with furnishings by them, Vitra, and a host of other designers and brands — all of which can be purchased online by overnight guests or curious onlookers. (Photos by Claire Esparros)
Exhibitions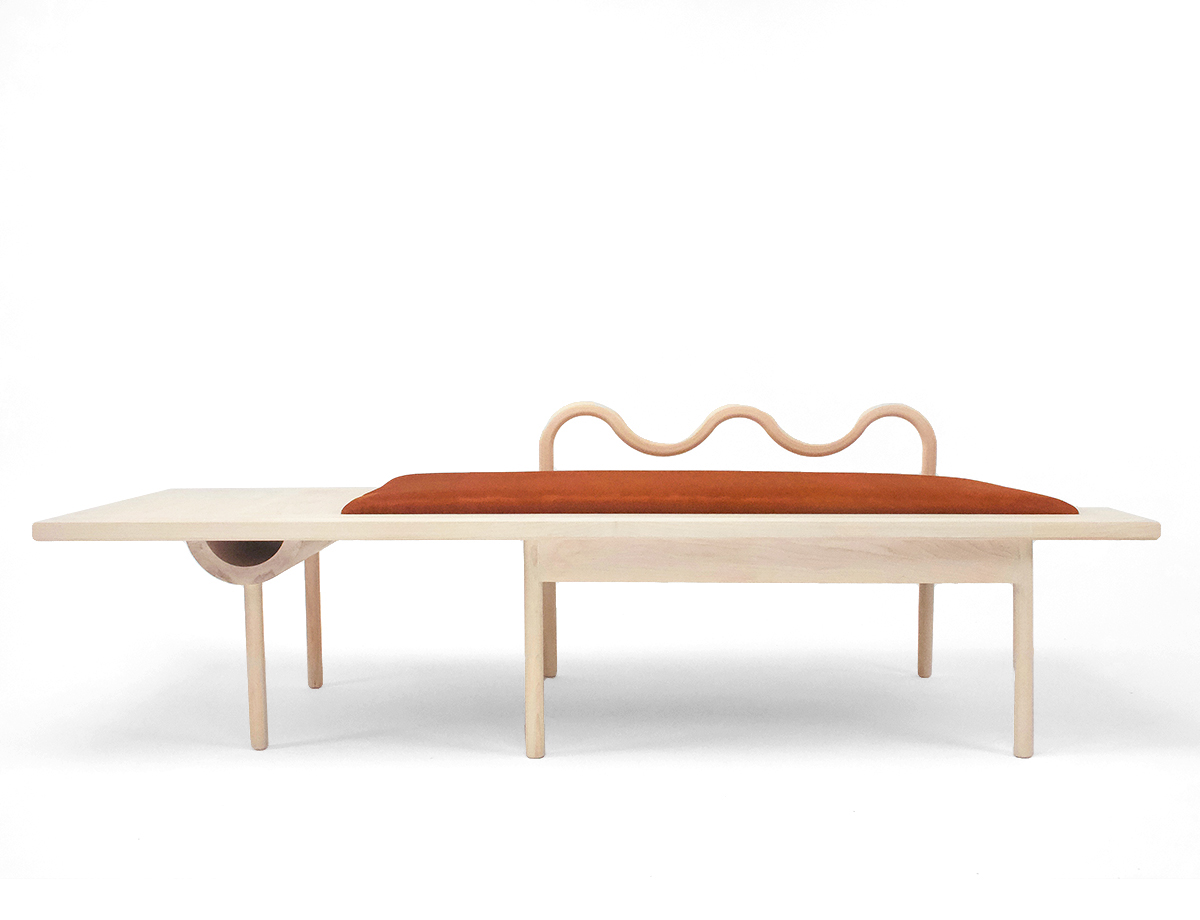 The theme of the "Themselves" show — curated by Briar Gill and Thomas Kim and on view through Sunday in Toronto — is "weird work for weird times," as it's meant to be a collection of "awkward, impractical, absurd pieces" by 13 different designers. But there's nothing all that weird about Emma Chorostecki's Etienne Daybed, pictured above, or some of the other contributions, which may just be proof of how eccentricity has become sort of the norm in design these days.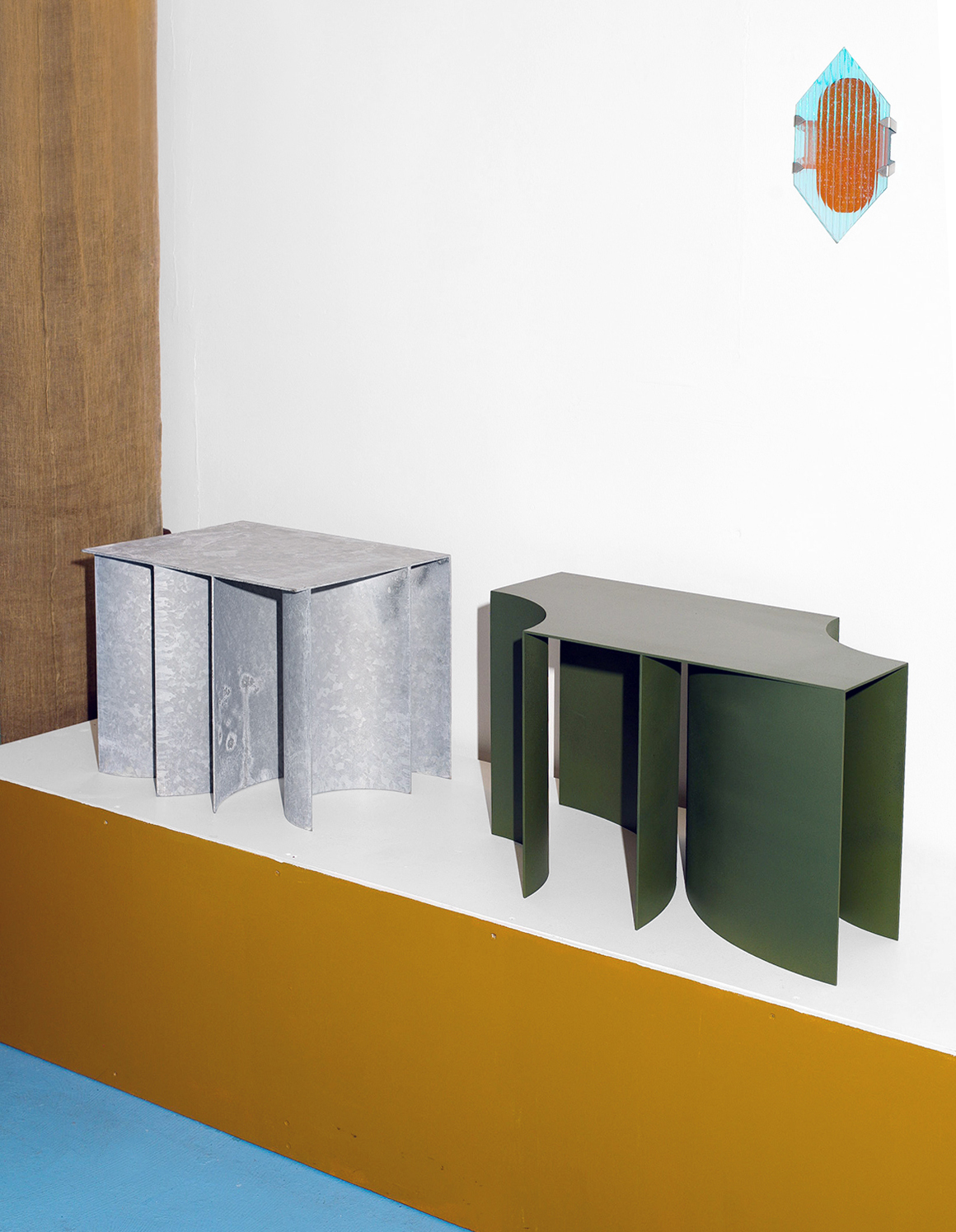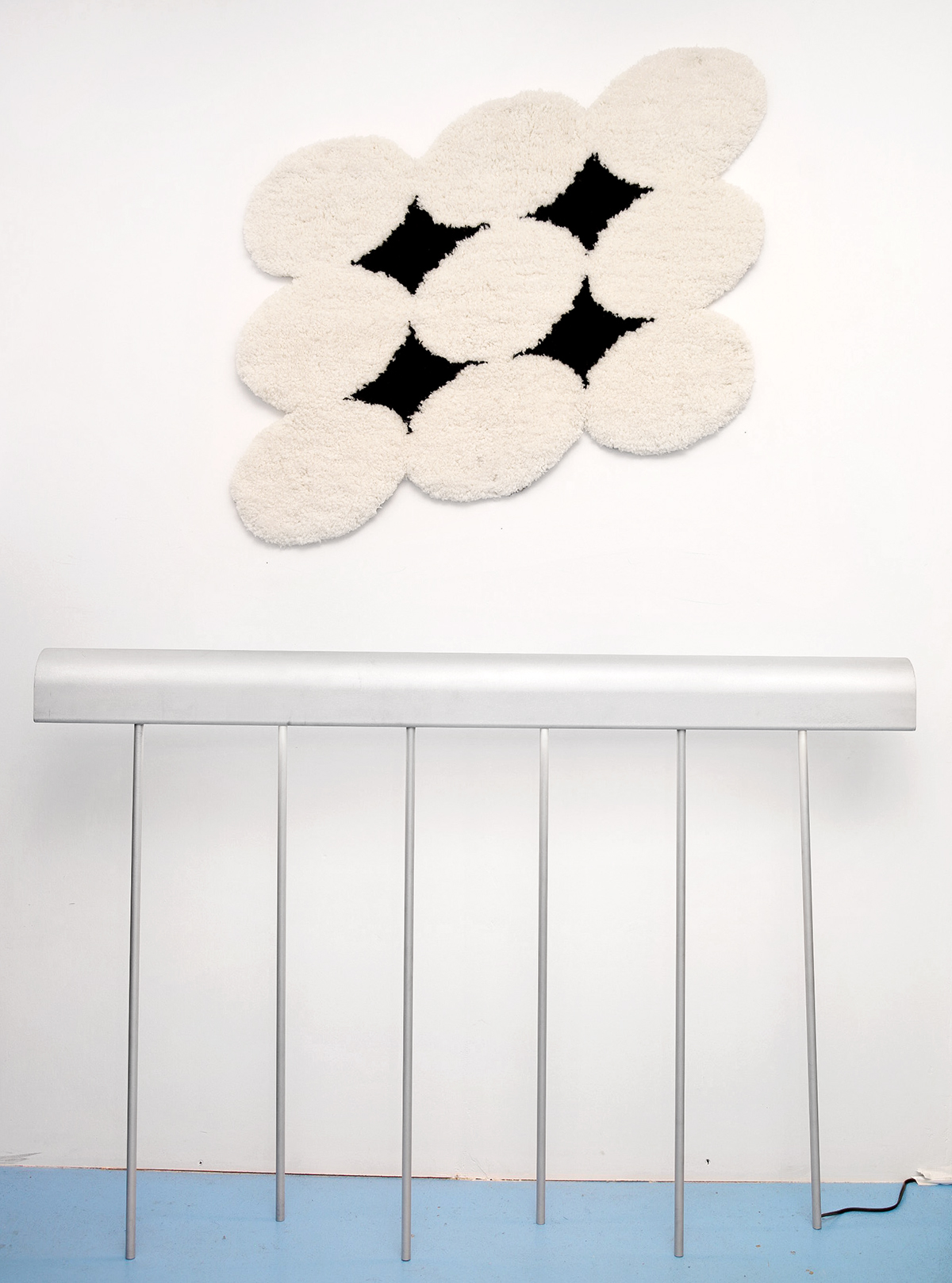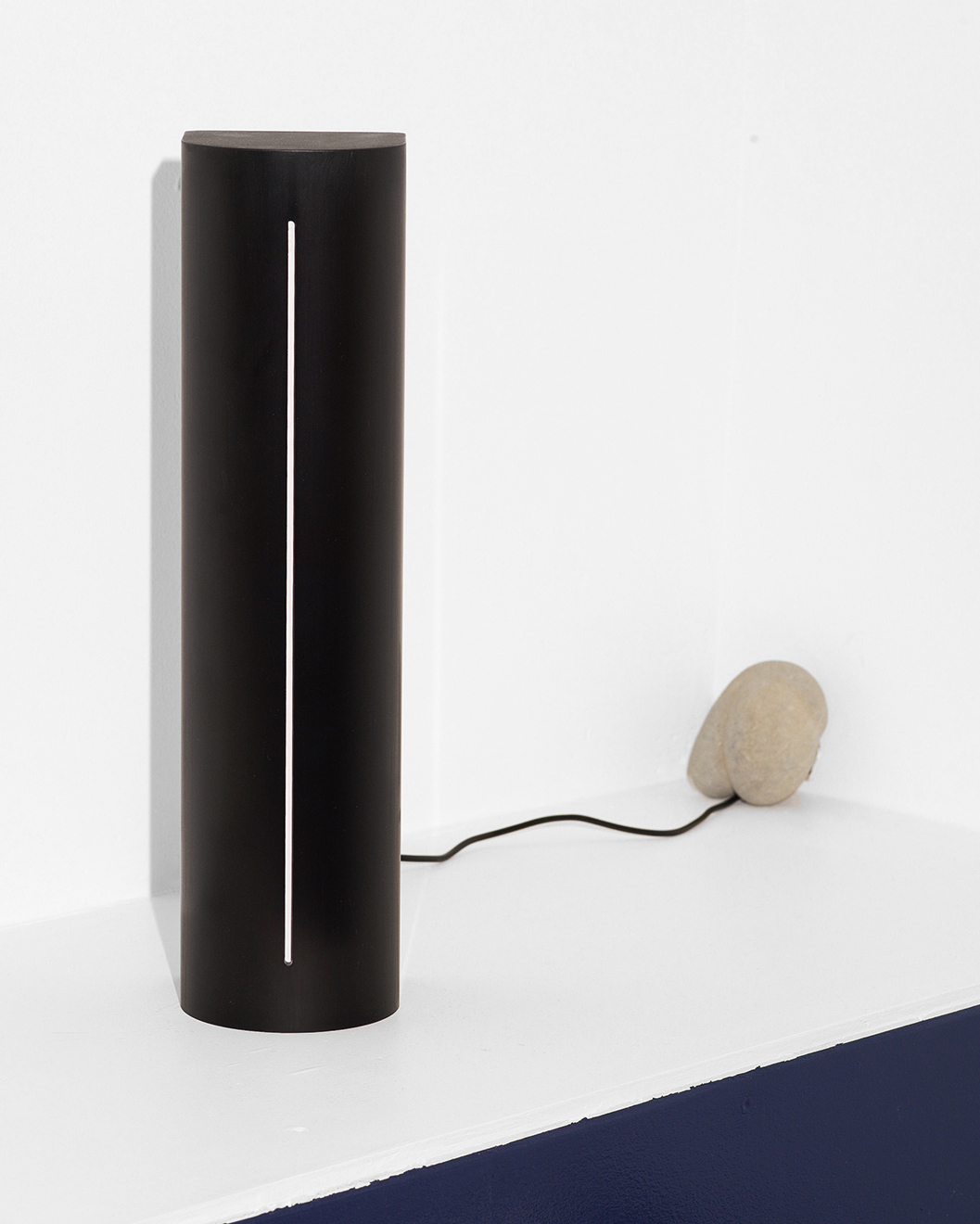 Another designer-led group exhibition that took place in Canada recently at Cave Gallery, Dwellers, focused on works designed and produced in Vancouver, including Daniel Garrod's Platform tables and Greg Papove's iridescent sconces (top), Manon Fraser's wall hanging (middle), and Kate Richard's floor light (middle) and table light (bottom). Plus additional works by Tom Chung and Calen Knauf. (Photos by Antosh Cimoszko)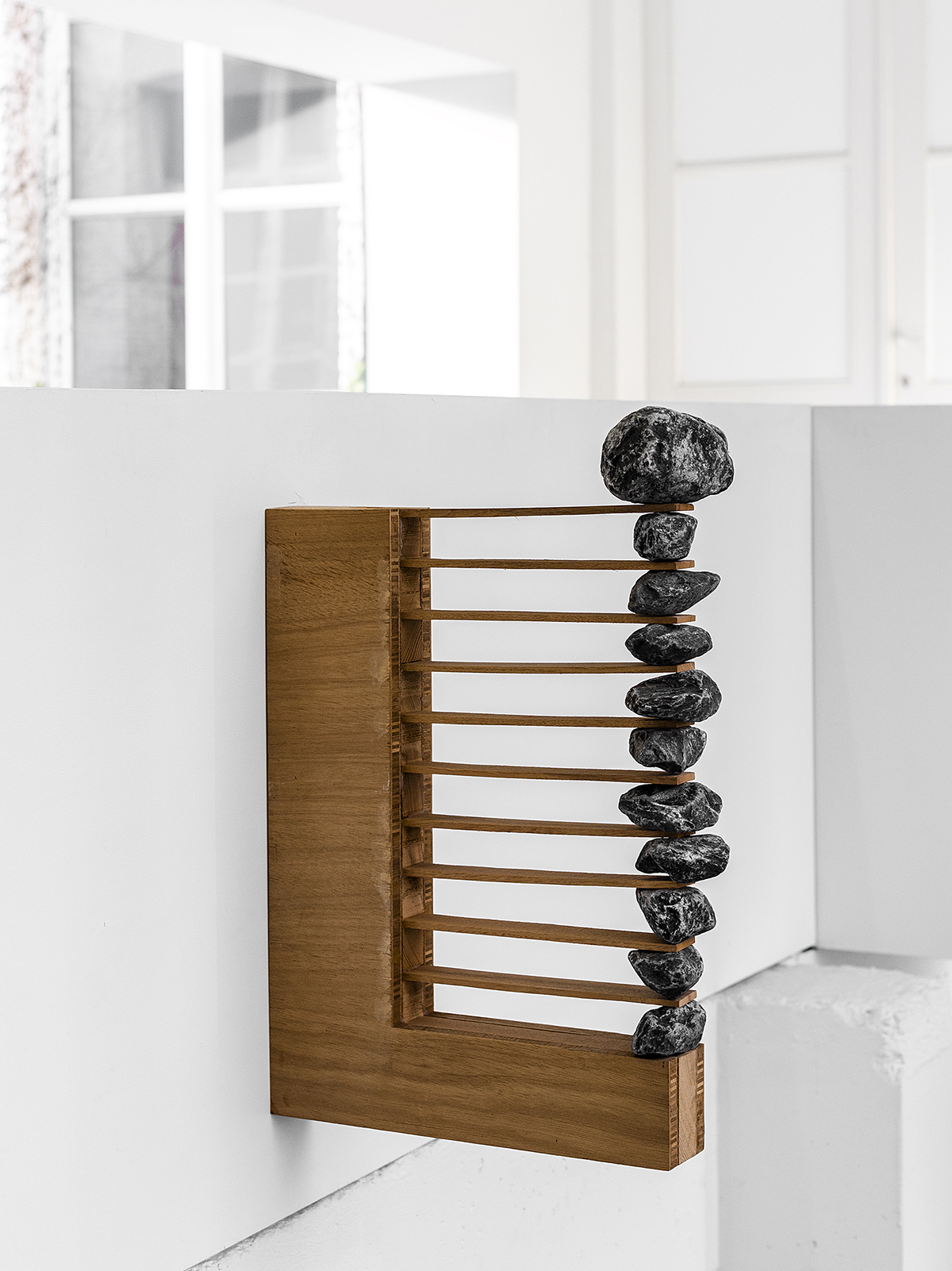 It closes tomorrow, but we enjoyed seeing images of Valerie Traan gallery's retrospective of Paul Gees, covering 50 years of the Belgian artist's work with wood, stone, and other natural materials. According to the website Forgotten Heritage, "Gees took on the sculptural and architectural exploration of the tension between gravity and static equilibrium — or between heavy, rough matter and form — as an index of the constant modern aspiration for balance between the artificial and the natural."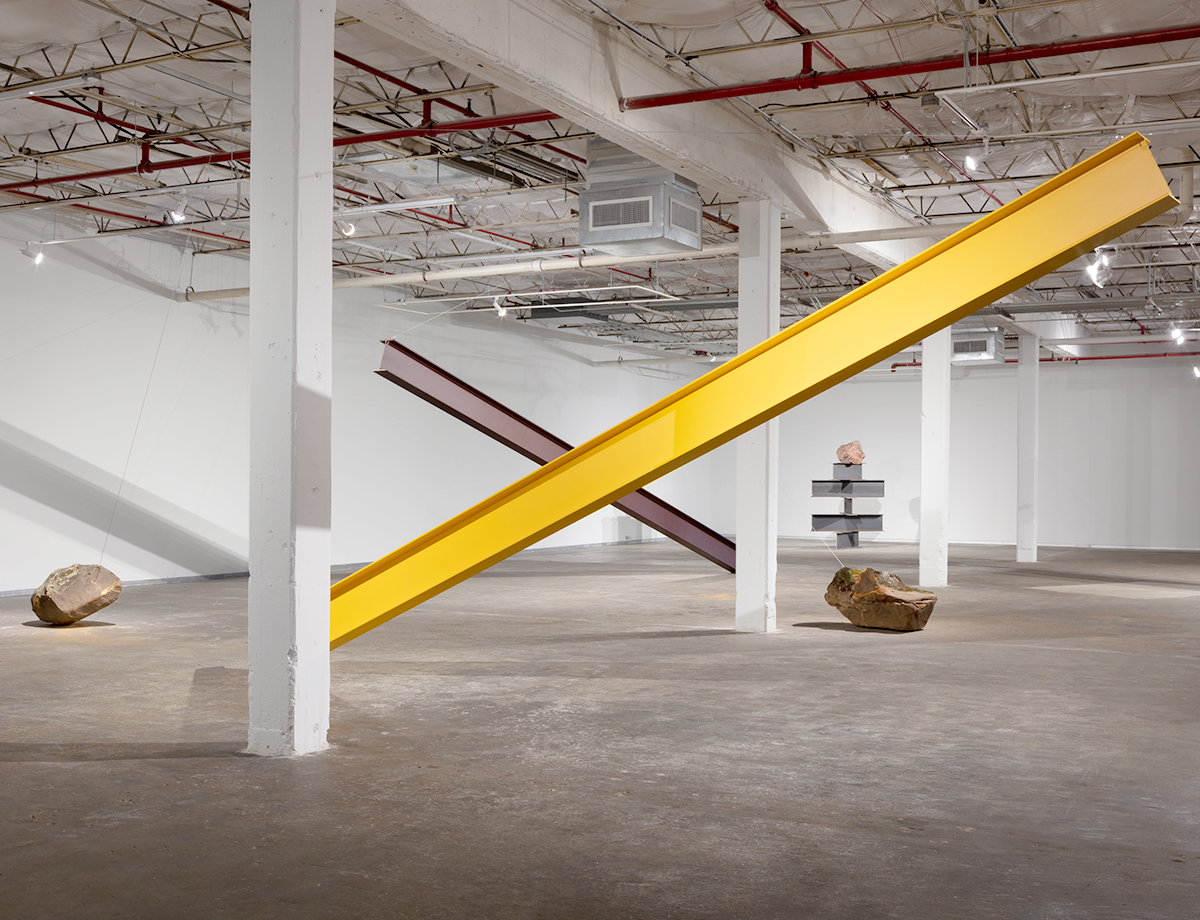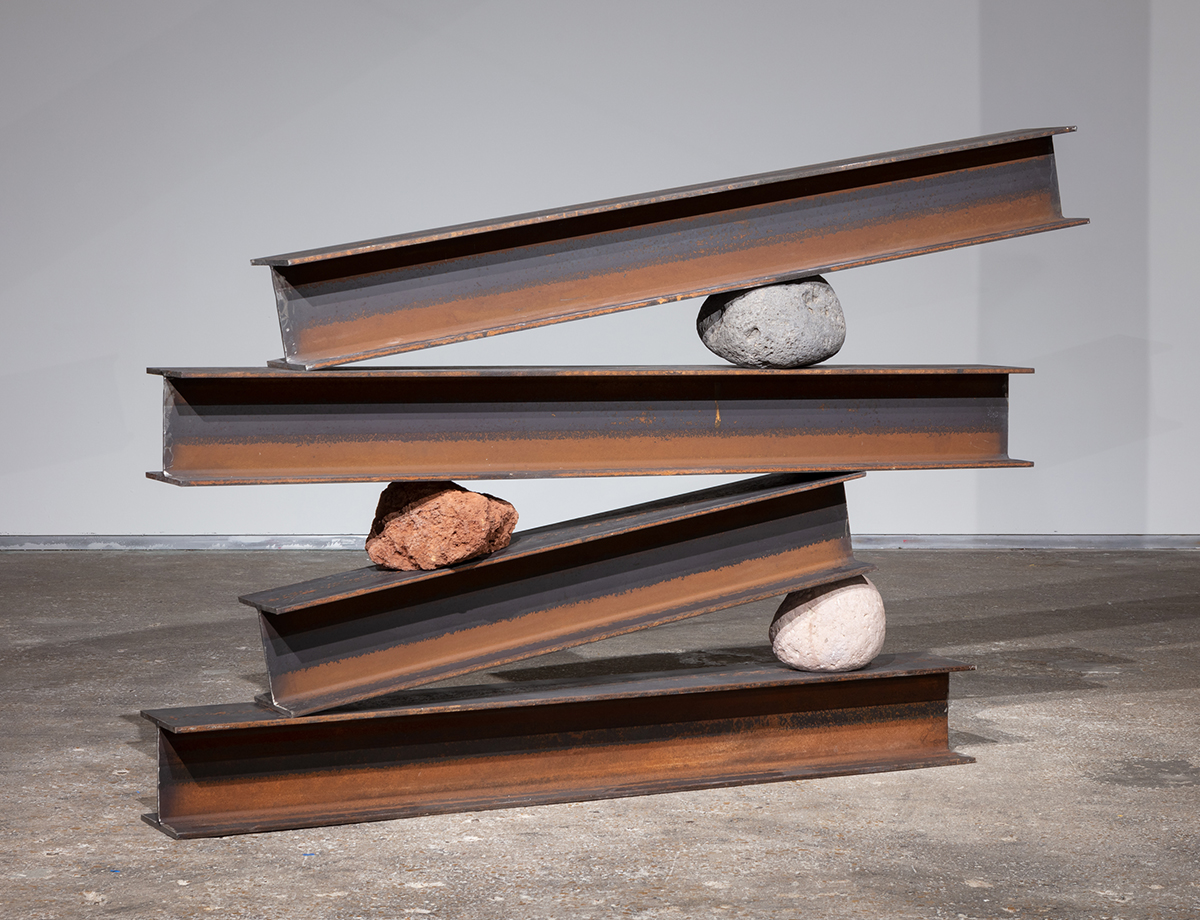 And speaking of stone, another incredible Jose Dávila project to share with you this week: Directional Energies, a site-specific installation at the Dallas Contemporary museum, for which the artist used materials sourced locally in that city's quarries.
Discoveries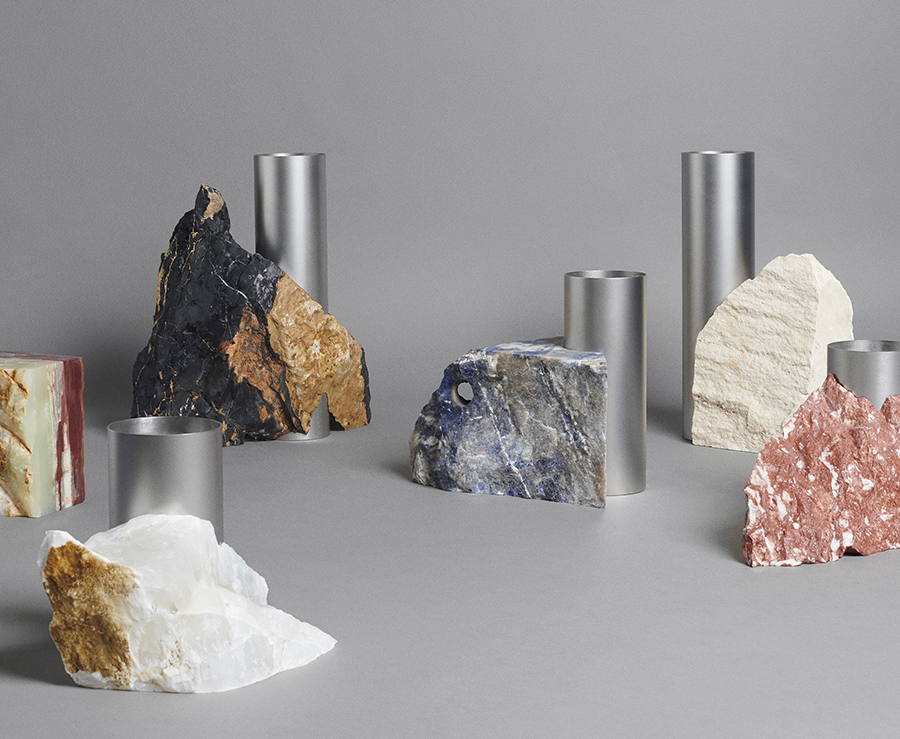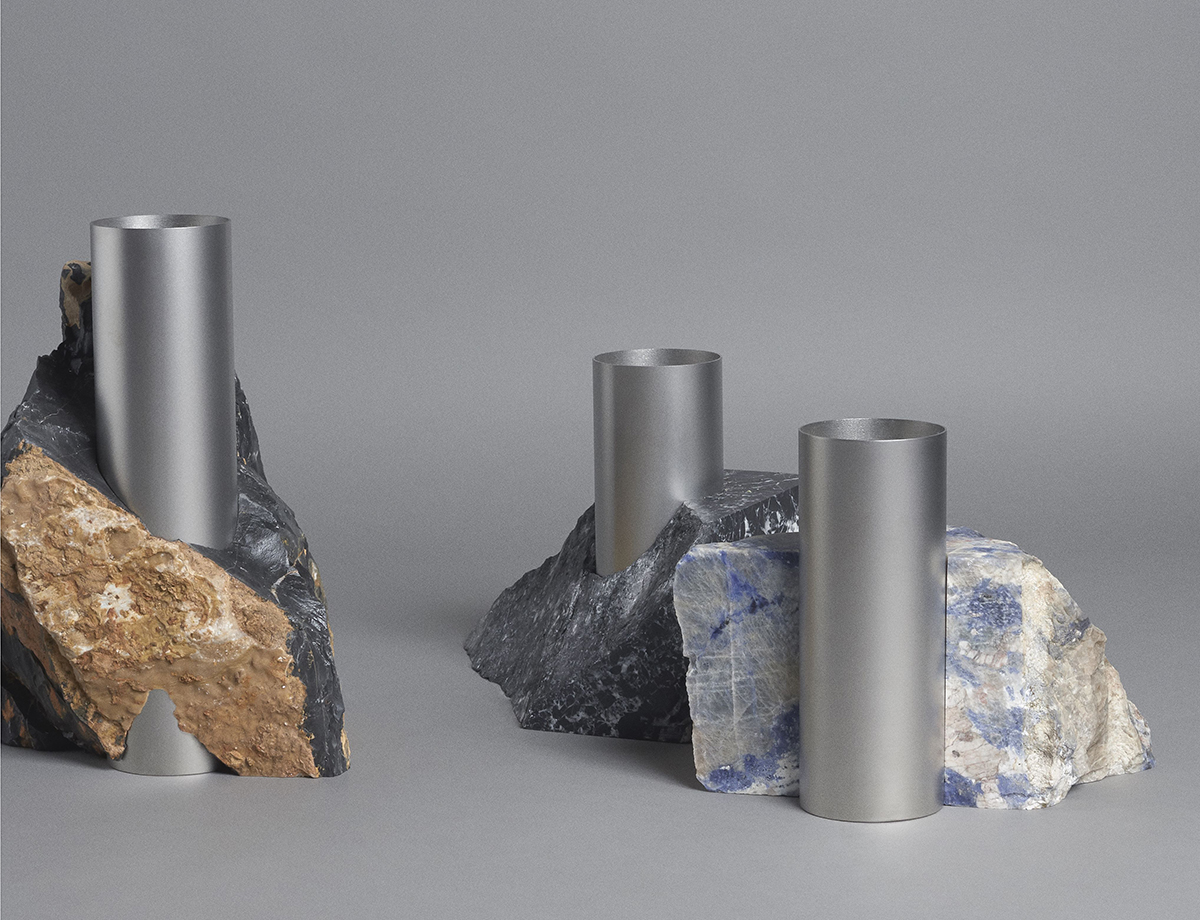 Speaking of stone part II, our always-busy friends at Bloc Studios recently collaborated with the Copenhagen floral mecca Tableau to create a pretty series of stone and metal vases, which must have been for sale in-store only, because we don't see them anywhere online. (Though we'd be remiss in mentioning them without an obligatory hat tip to Erik Olovssen's Drill Vases, from last summer.) (Photos by Michael Ryygard)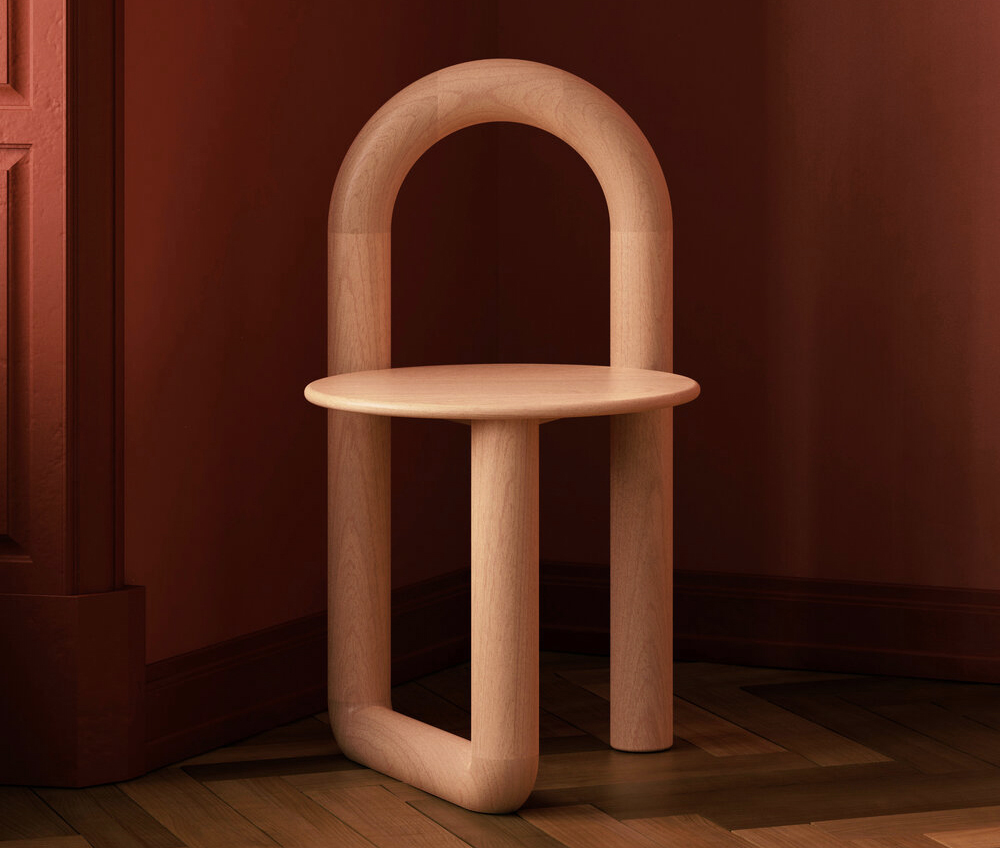 We really like the new turned-wood Mono Chair by Canadian studio Objects & Ideas — so much so that we added it to our 1stdibs store! Shop it here and here for $2,450.