02.22.20
Week of February 17, 2020
A weekly Saturday recap to share with you our favorite links, discoveries, exhibitions, and more from the past seven days. This week: an ironically-named (and perfectly executed) wine bar-cum-bookshop, an Upper East Side duplex with downtown credentials, and the third, tousled-'70s version of Casa Perfect LA (above).
Interiors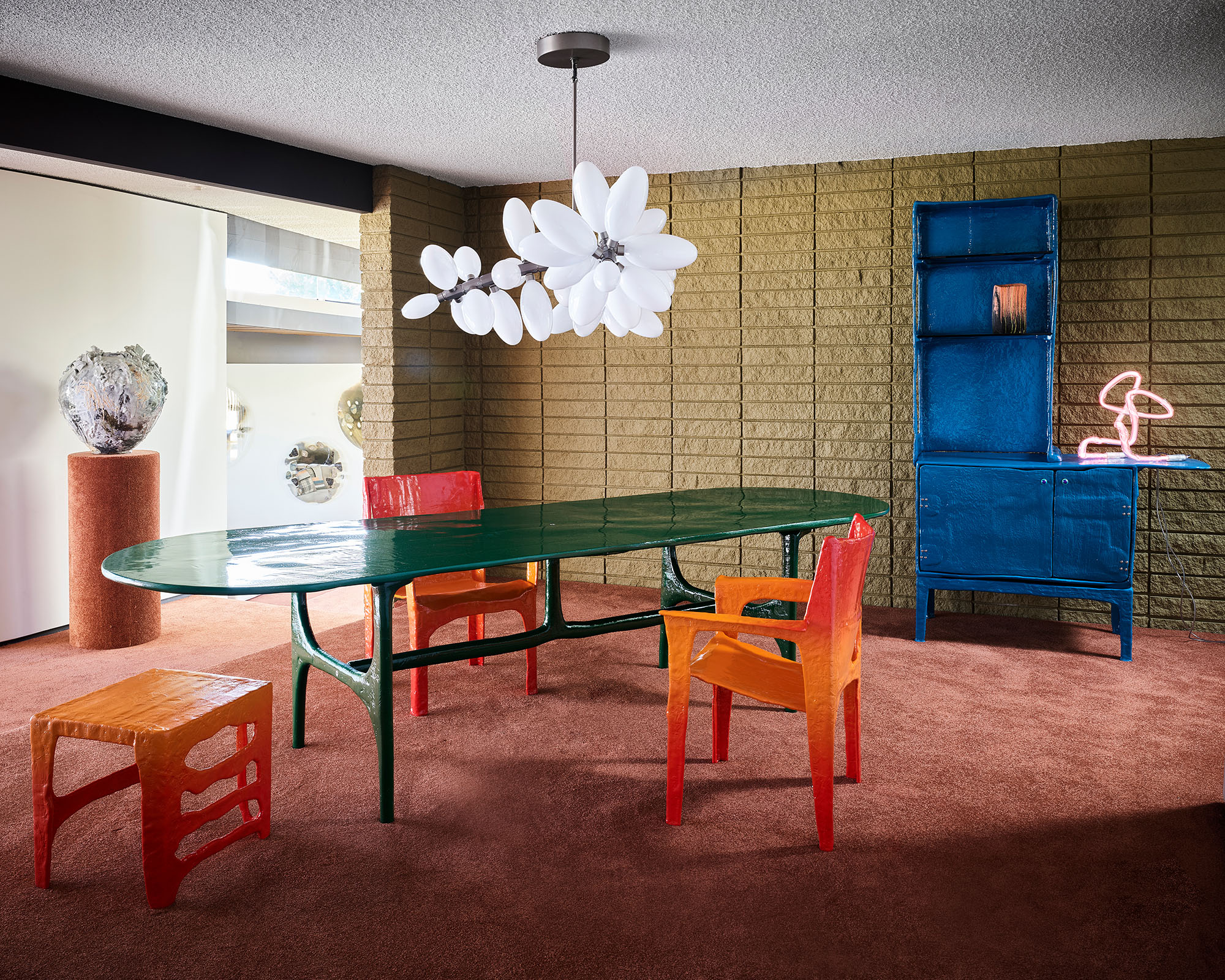 The fourth installment of Casa Perfect in LA opened last week during Frieze. Occupying a 1971 Trousdale Estates home designed by Raul F. Garduno, the debut exhibition features new works from Matthew Day Jackson's Wonky collection. Photographs by Douglas Friedman.
Luddites is a new wine bar-cum-bookshop recently opened in Antwerp, designed by Dries Otten and Axelle Vertommen, that features maybe the sickest bar ever? And (cabana) stripes! Photographs by Jef Jacobs.
Given the monastic vibes you'd be forgiven for thinking Beijing's Basic Coffee was anything but a humble café. The layout is apparently determined by "sensory experiences," designers Office AIO told Yellowtrace, and if that rosy pink hue is anything to go by, jaws will indeed be dropping. Photographs by Yujie Liu.
The curtain situation in this Kiev apartment is, as the kids say, giving me life. Designed by ater.architects, the space makes the case for working cobalt blue into more rooms, especially when contrasted by stark black tile (with hot pink grouting, no less) and flooring that — according to the firm's site — is fragments of broken Breccia marble embedded in a polymer.

Meyer Davis breathed new life into this Upper East Side duplex, as featured on Introspective. Designers Katie McPherson and Josh Suckle freshened up the space with a slew of SU favorites, including lighting from Apparatus, Souda's iconic Kreten side table, and a dreamy Egg Collective sofa.
Wallpaper features the White Rabbit House in its March 2020 issue, by London-based architects Gundry + Ducker. Marble and terrazzo abound, but the neo-Georgian property's best asset might be this stunning kitchen that's sure to leave you *green* with envy.
Eye-catching gastropub The Salted Pig sits at the base of a multi-story apartment building in SoCal's Inland Empire. Design firm Project M Plus sought to create a sense of coziness in the lofty 3,400-sq-ft space by incorporating the desert colors of the outdoors in the paint choices, fabrics and even warm wood tones.
Fashion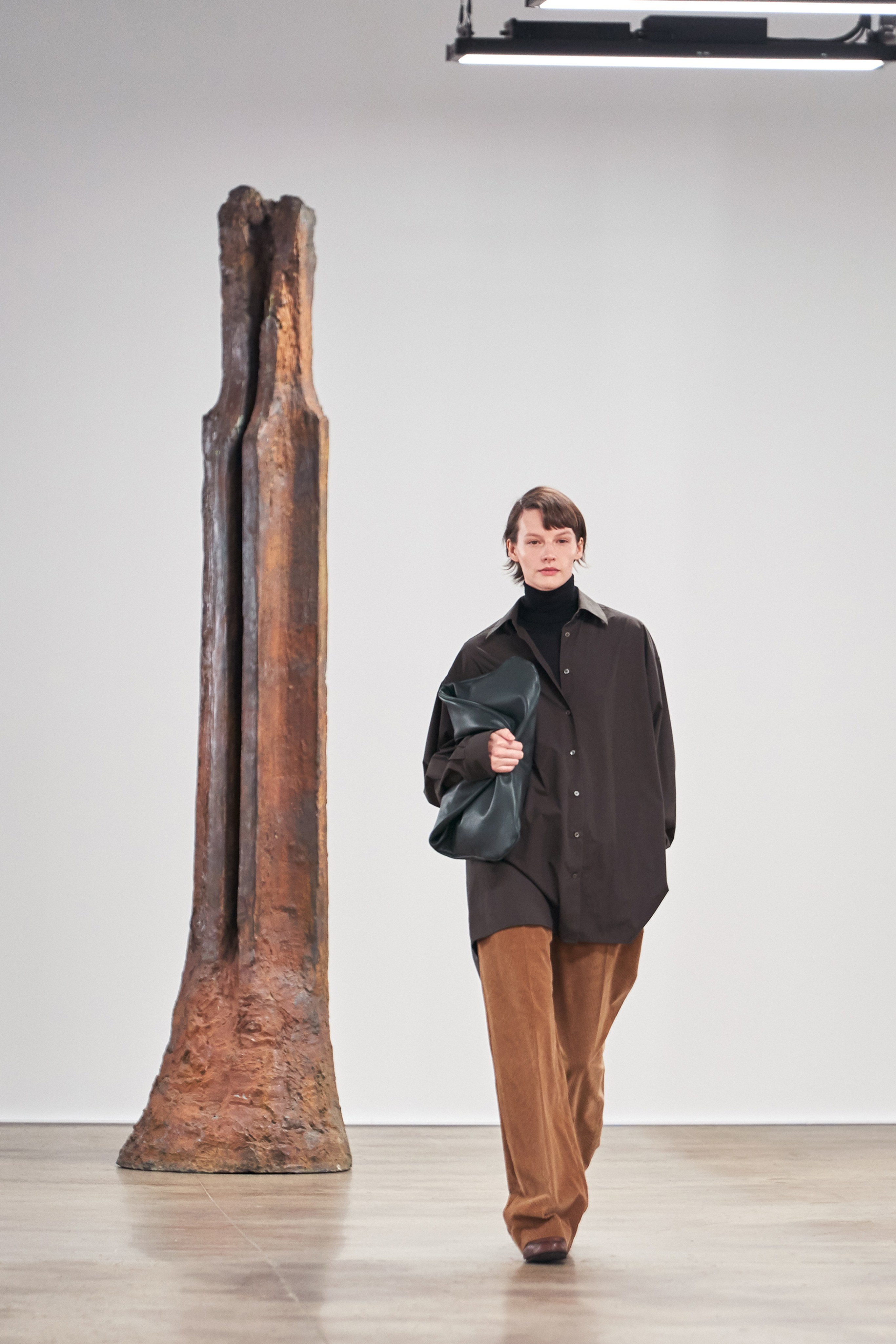 NYFW may be over, but I'm just now getting around to opening my emails from Moda Operandi and learning that 1) As ever, I love The Row and 2) I missed that they showed their latest collection with the work of sculptor Beverly Pepper as a backdrop. Icons!
Shopping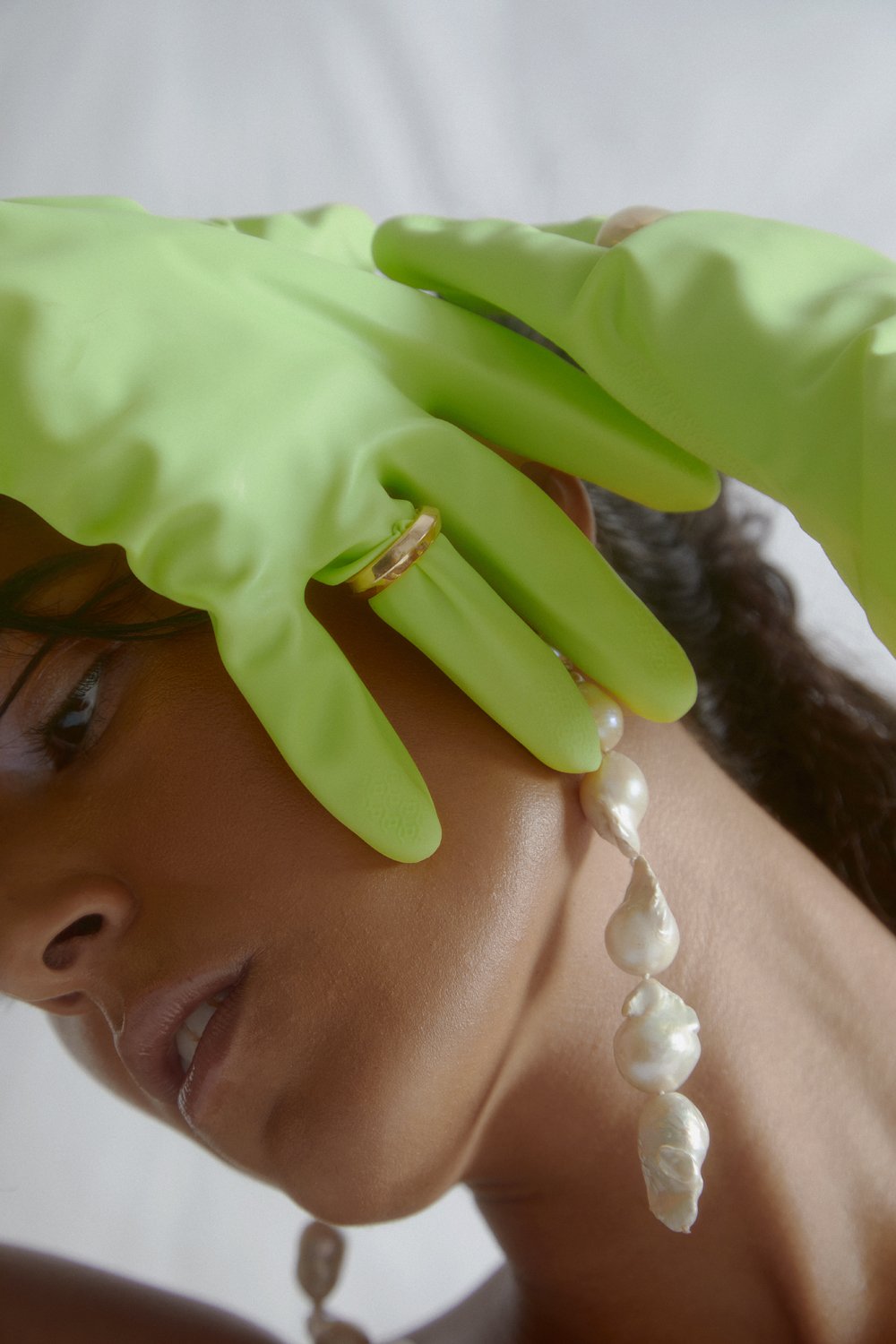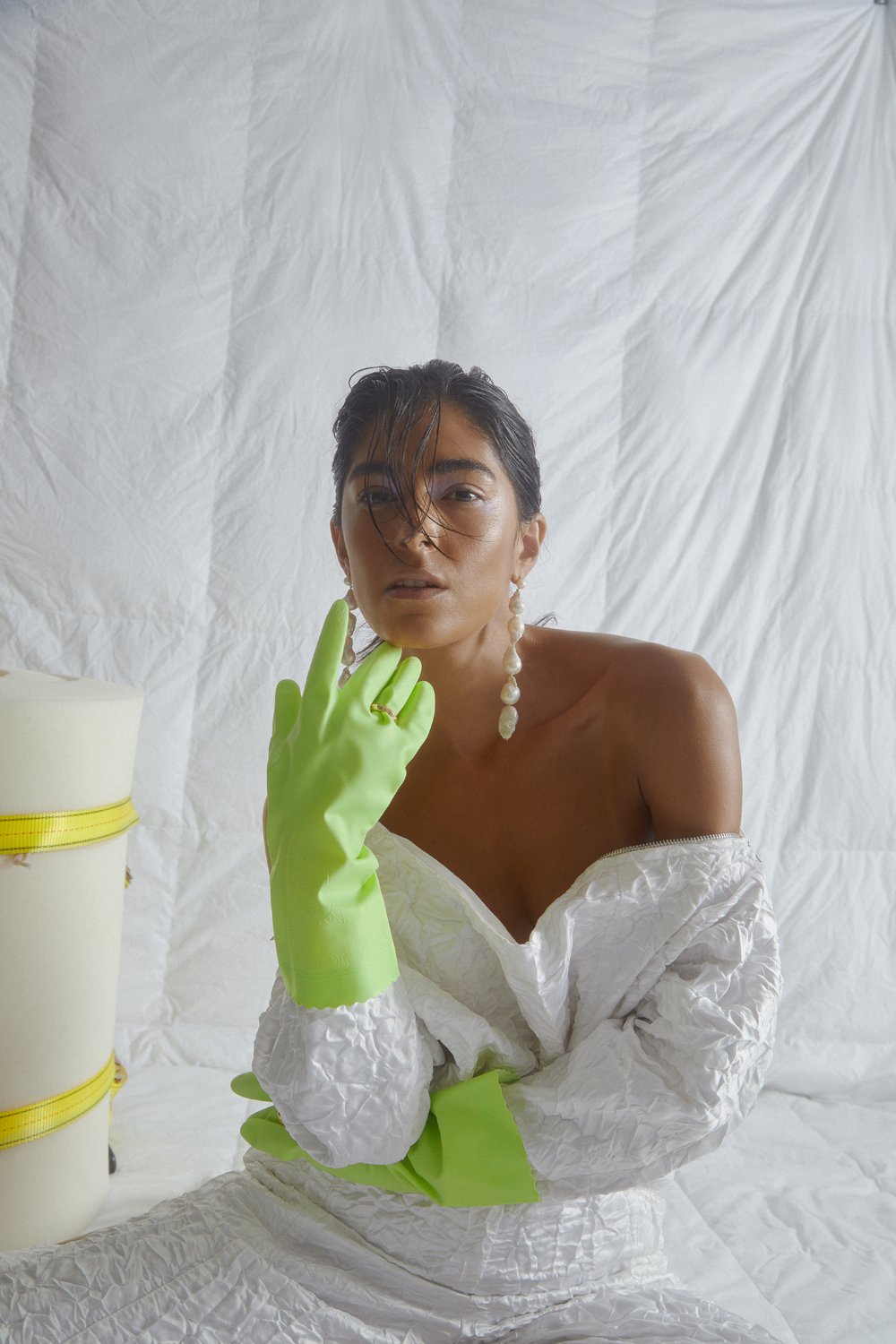 To go with your brocade chaise and puffy sleeved dressing gowns: Vada's "baroque drops." Handmade in Austin, Texas, no two pairs are the same—and can we talk about this lookbook concept? If the earrings weren't so good I think I'd still be sold on lime green rubber gloves.
Exhibitions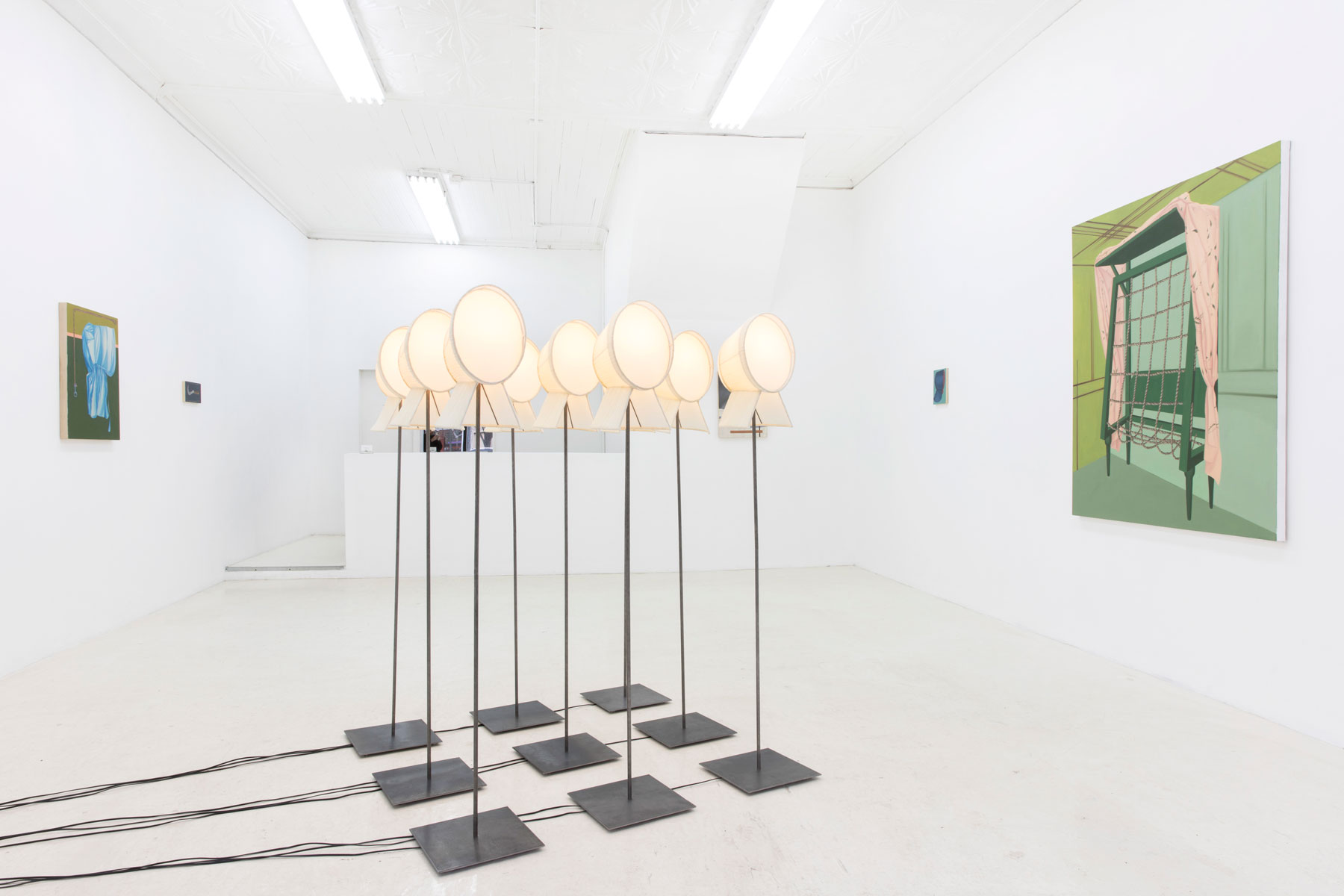 This weekend sees the debut of Sam Stewart and Caitlin McBride's Useless Flowers at Fisher Parrish gallery. The exhibition of paintings and sculptural works uses the form of a bonnet as a jumping off point for a show confronting themes of "soft tensions" and practicality versus absurdity.