05.30.20
Frosted Resin Lamps and Denim Daybeds: It's Part II of Our Offsite Selects
Ever since we began hosting our Sight Unseen Offsite fair, it has always featured both full collection launches — displayed in individual booths — as well as a more gallery-like section called Selects, the latter meant to highlight only a piece or two each by a large, diverse group of designers. Now that our physical show has become Offsite Online, we've kept the Selects concept intact, and we're presenting those individual works in roundups on our main feed over three Saturdays this month. You can view the second group of Selects below, but if you haven't been able to take the time to view the show in full, we highly recommend it — it includes not just information but also audio clips of the designers describing their projects, as well as direct links to purchase some of the pieces on 1stdibs. Weekend activity perhaps?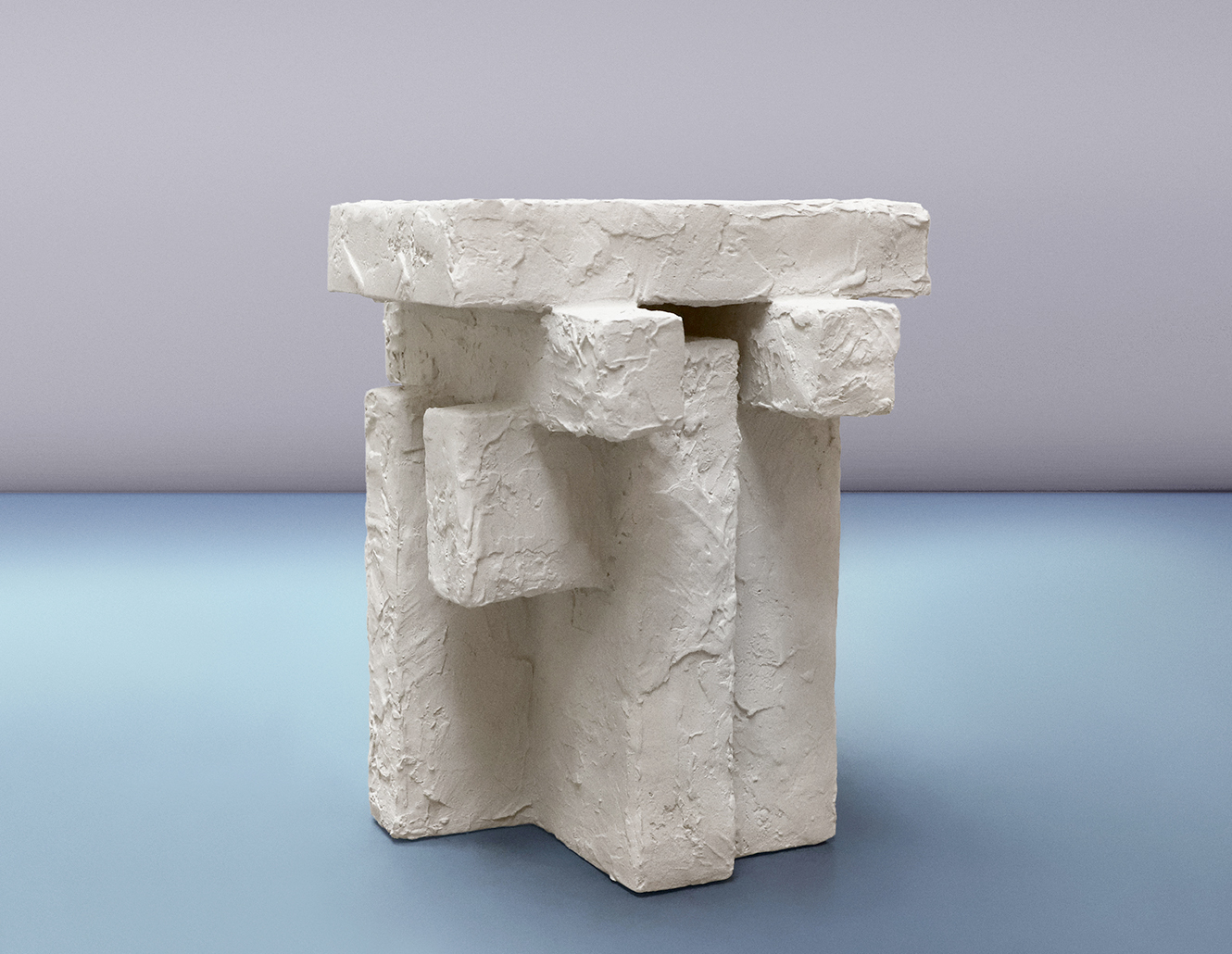 Hayden Richer
hayden-richer.com / @hay___all
A graduate of the MFA program in ceramics at Cranbrook Academy of Art, Detroit-based artist Hayden Richer's works focus on the preservation of weight and mass, and their sculptural convergence into furniture. Her Sand Spackle Side Table, built using slab-building methods out of clay, fired, and coated in Hydrocal, is finished and frozen along its lifespan by the sand and Hydrocal mixture. The surface application freezes the form's development into a calcified land-like marker as a solidified part of the domestic landscape it resides in.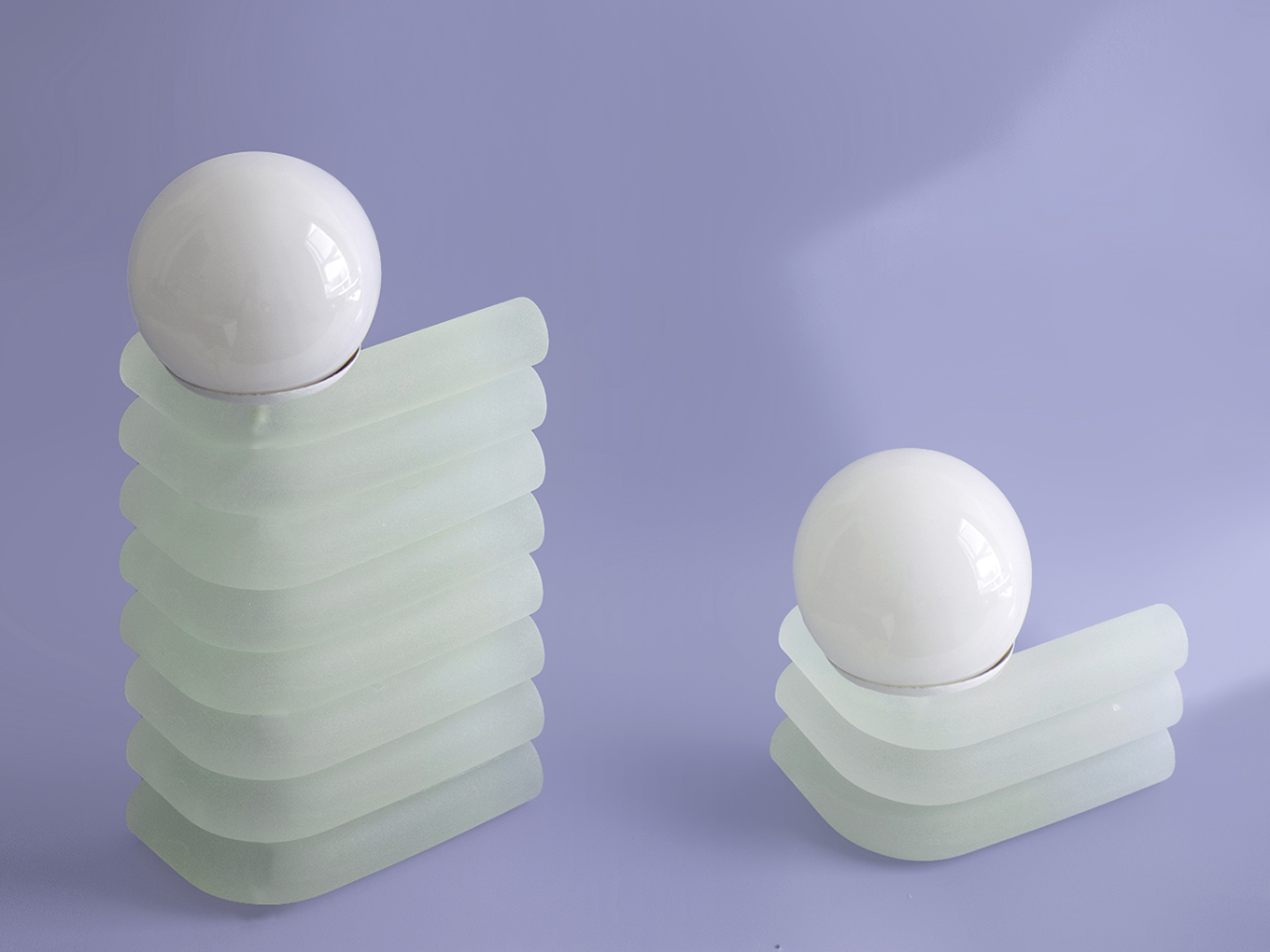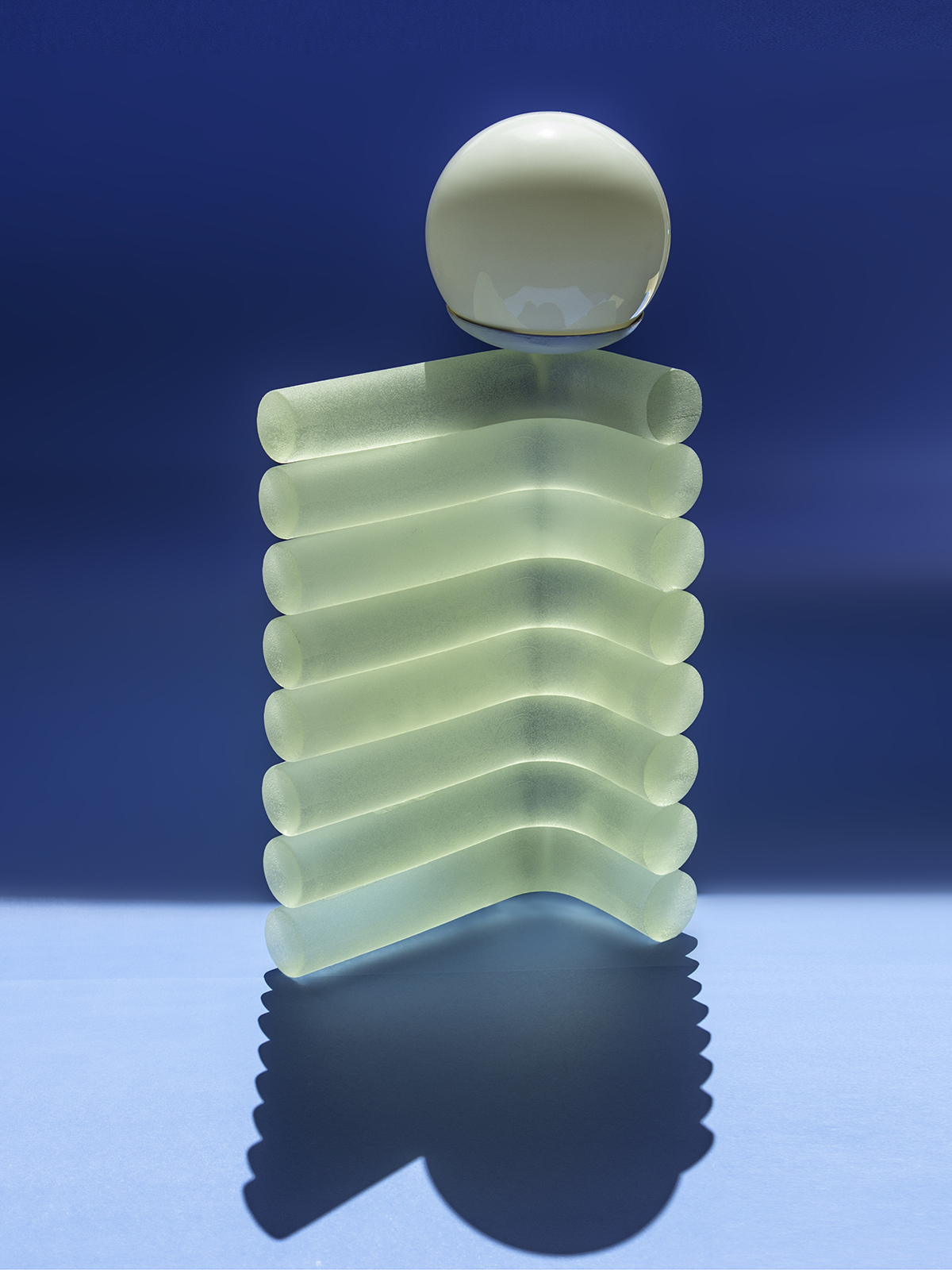 Soft Geometry
soft-geometry.com / @soft.geometry
Soft Geometry's Ello lamps began as a personal photo series in which the California design duo documented plays of light on glass, water, skin, dust, and other surfaces. They decided to try to recreate in object form the moments when the light diffused and glowed, picturing frosted sugar jellies as a visual reference, and found that quality in resin formed in a textured silicone mold. The lamp's tubular stack can be built to any height, and its singular bend is a small ode to Eileen Gray's Bibendum lounge.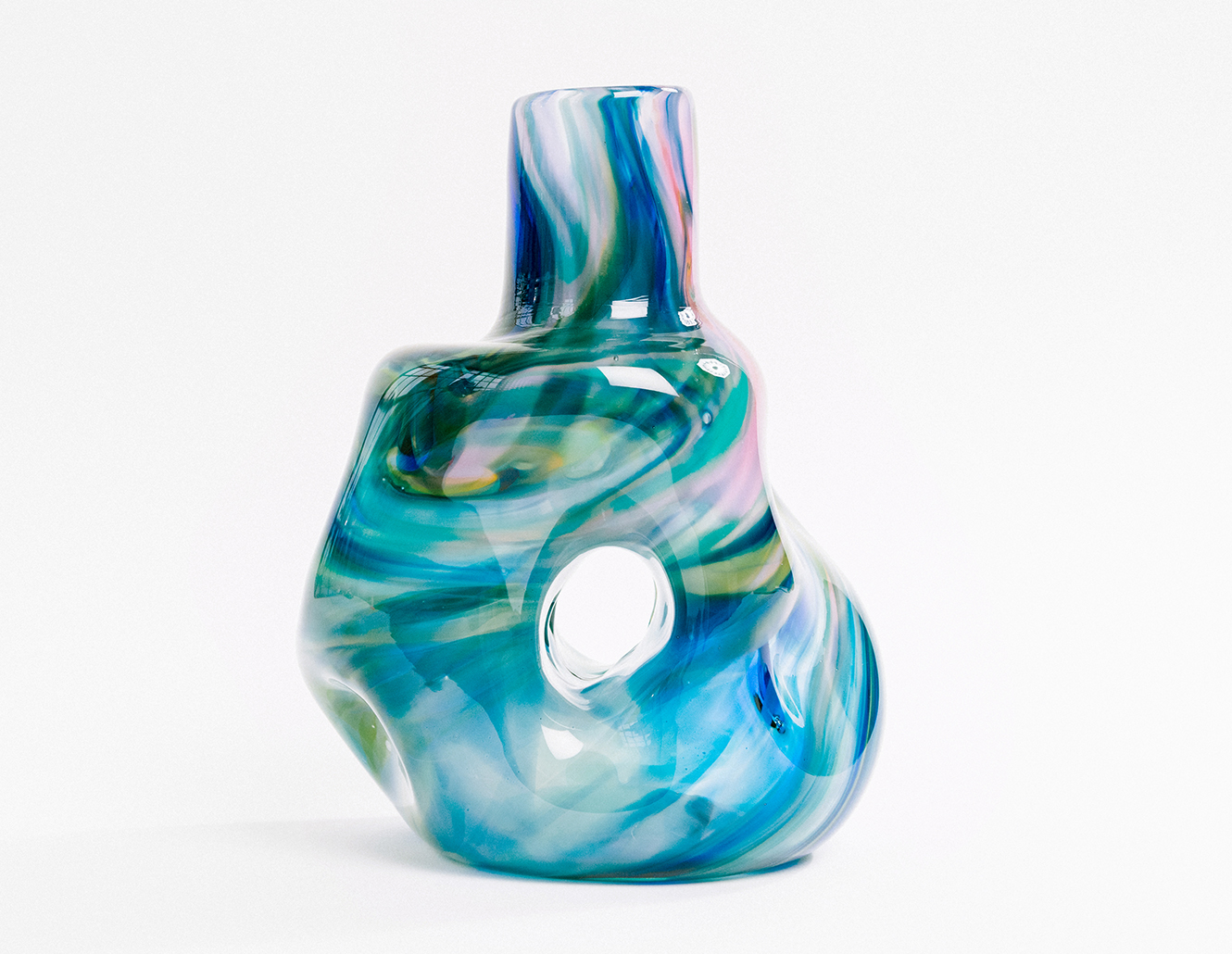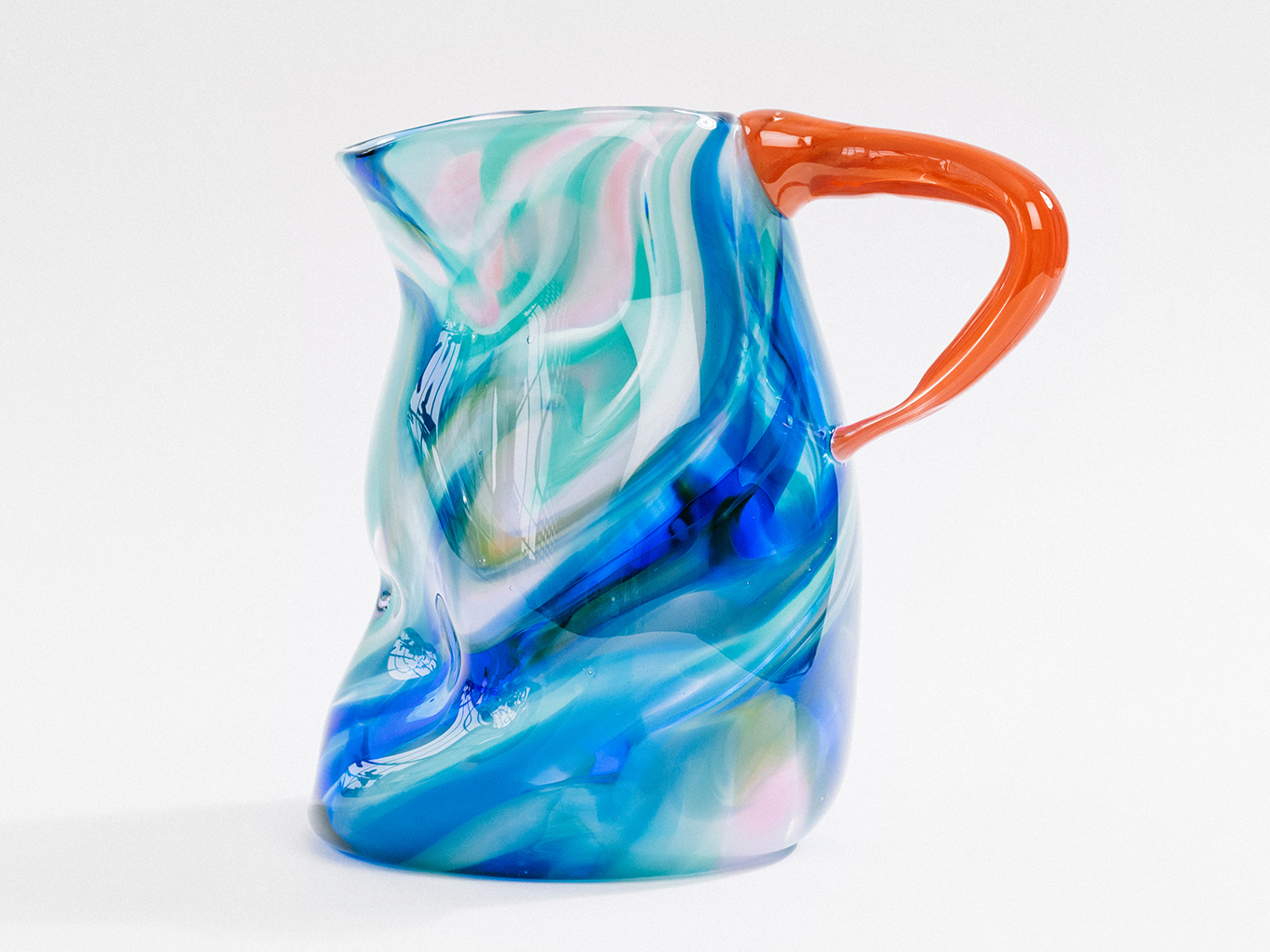 Upstate
youreupstate.com / @upstate___
The handmade housewares brand Upstate was founded by New York designer Kalen Kaminski, who was inspired to create her new Cuesta series by the color-field paintings of Helen Frankenthaler. After initially envisioning the vase and pitcher with watercolors on canvas, Kaminski handed her artworks to glassblower Grace Whiteside at Urban Glass, who brought the final pieces to life.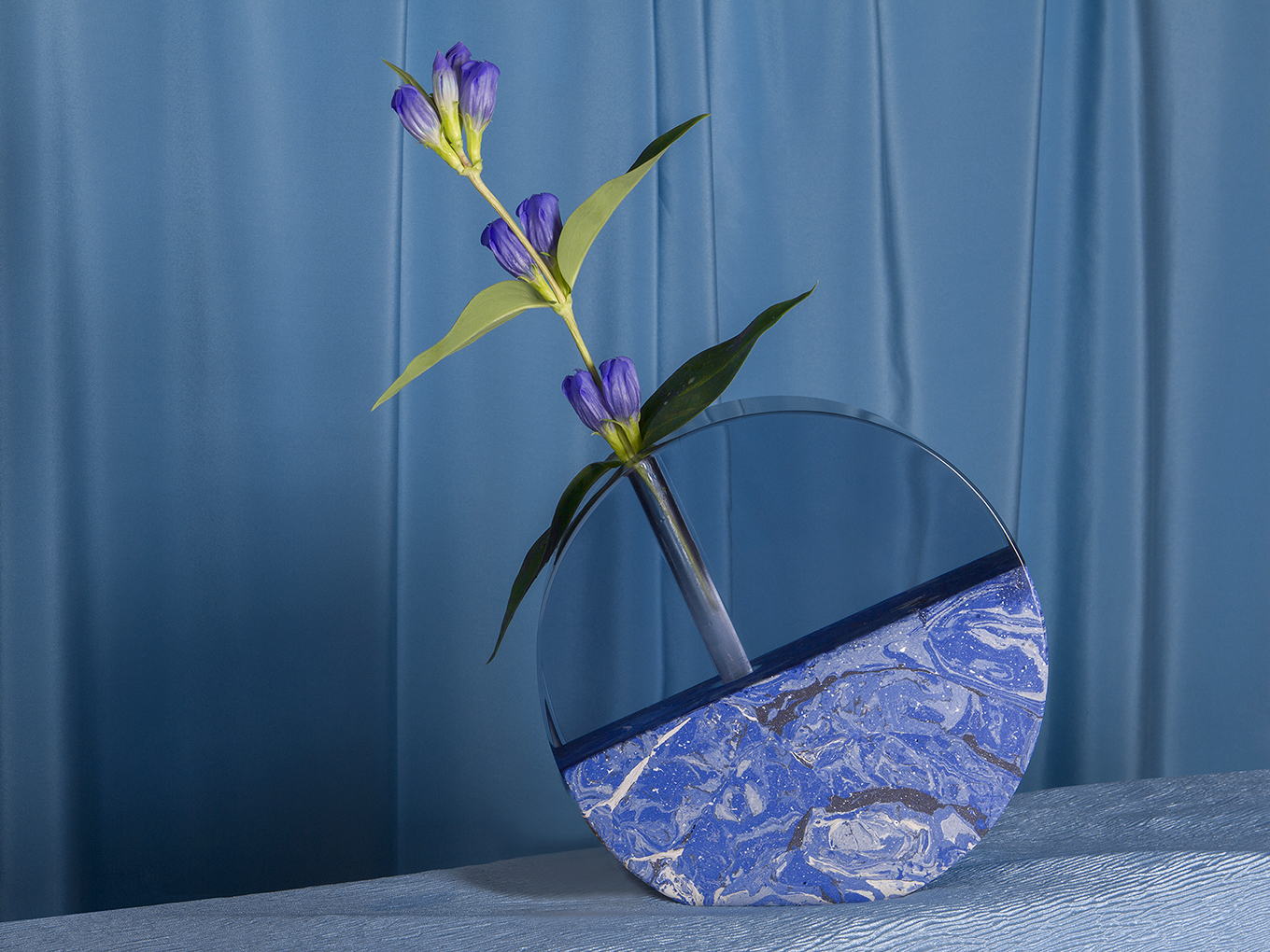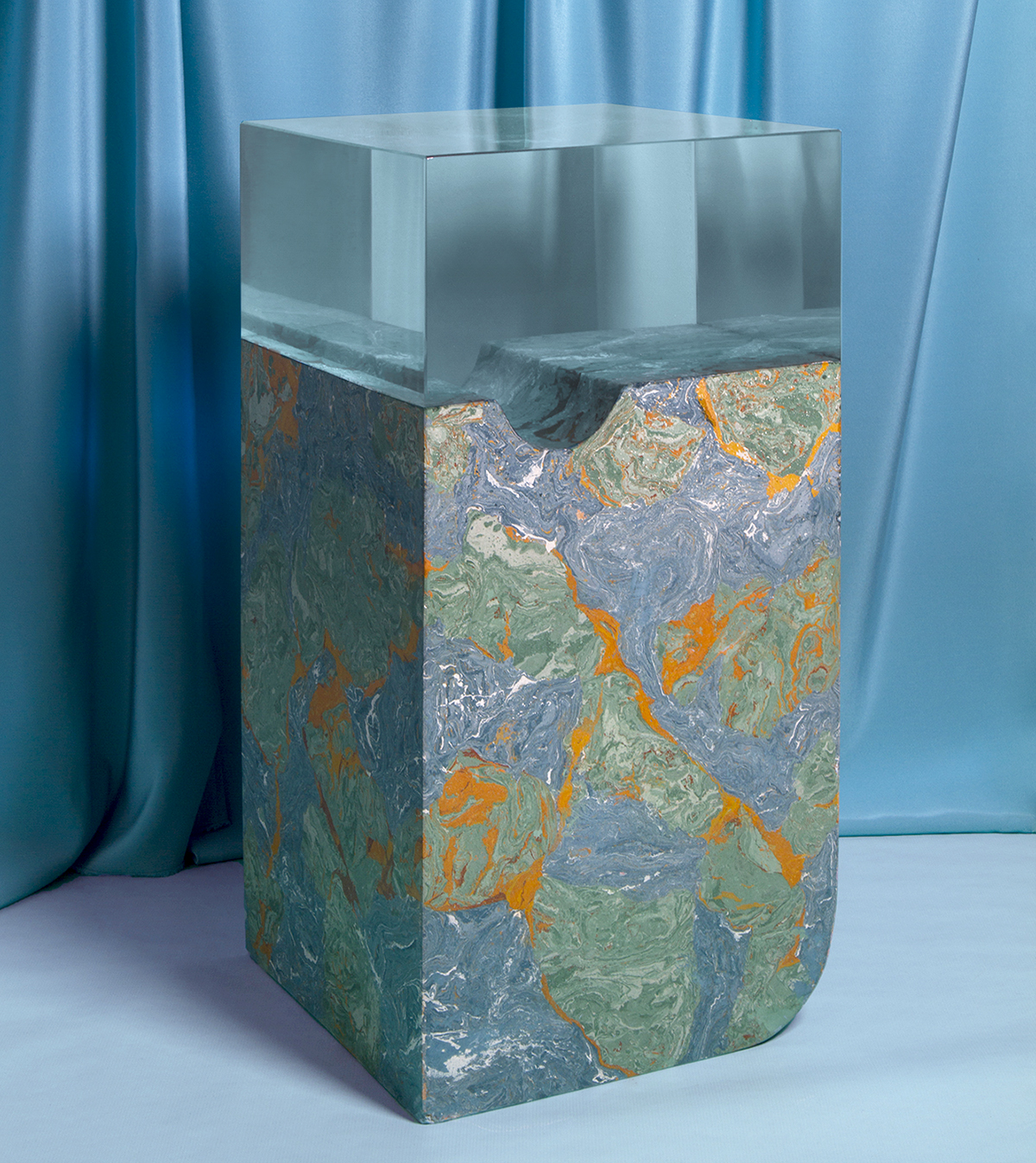 Martina Guandalini
martinaguandalini.com / @martinaguandalinidesign
New York architect and designer Martina Guandalini grew up in Carpi, northern Italy, where a recent visit to the town's main church introduced her to the scagliola technique: plaster that's treated to look like marble. Guandalini decided to create her first collectible design series, Soulmate, using the centuries-old handicraft technique, which actually first originated in Carpi. To make the tables and vases, she paired scagliola bases, which are much lighter than real marble, with tops made of cast resin in an attempt to create a poetic union of old and new — a "yin and yang," as she puts it. Photos by Tamara Baum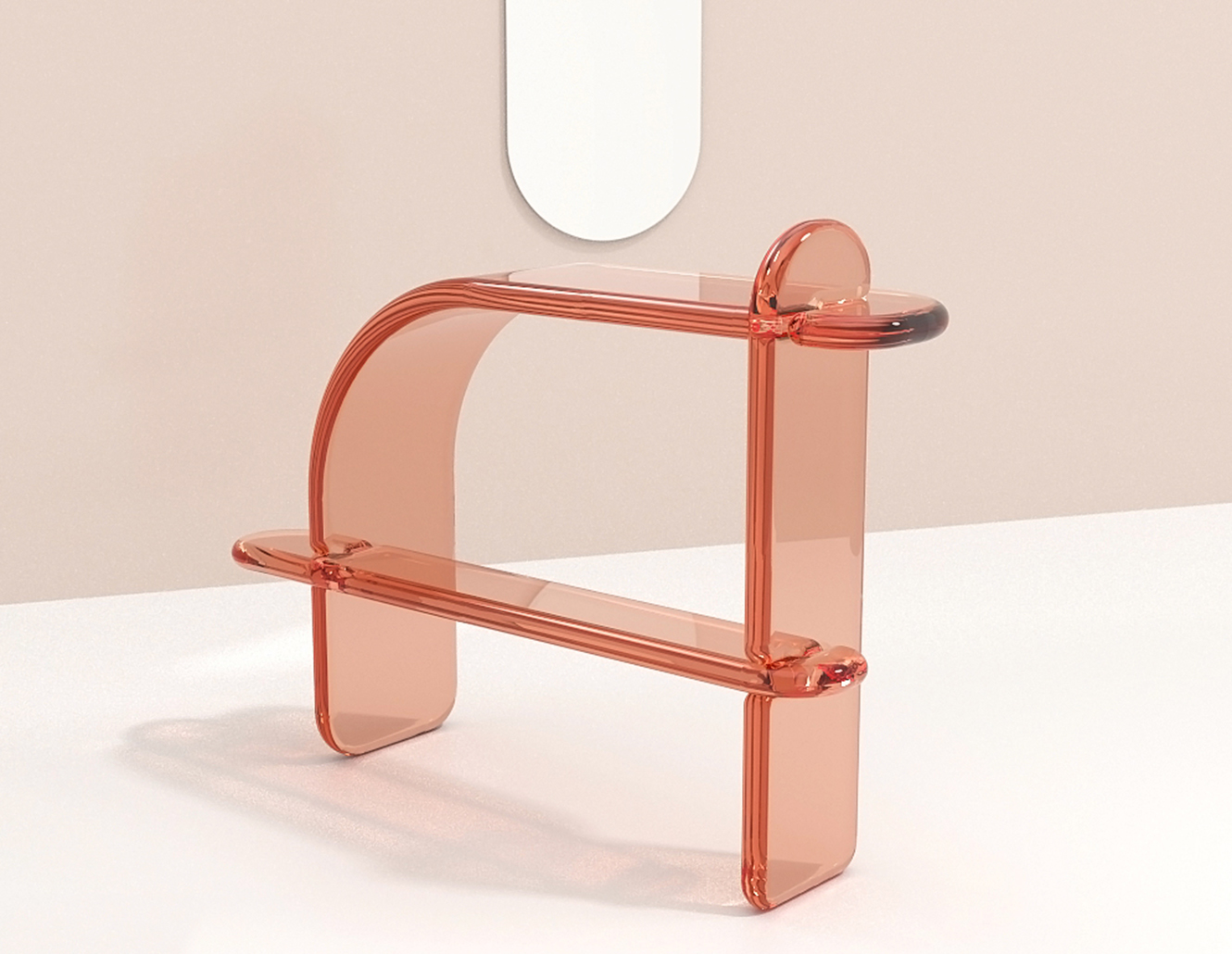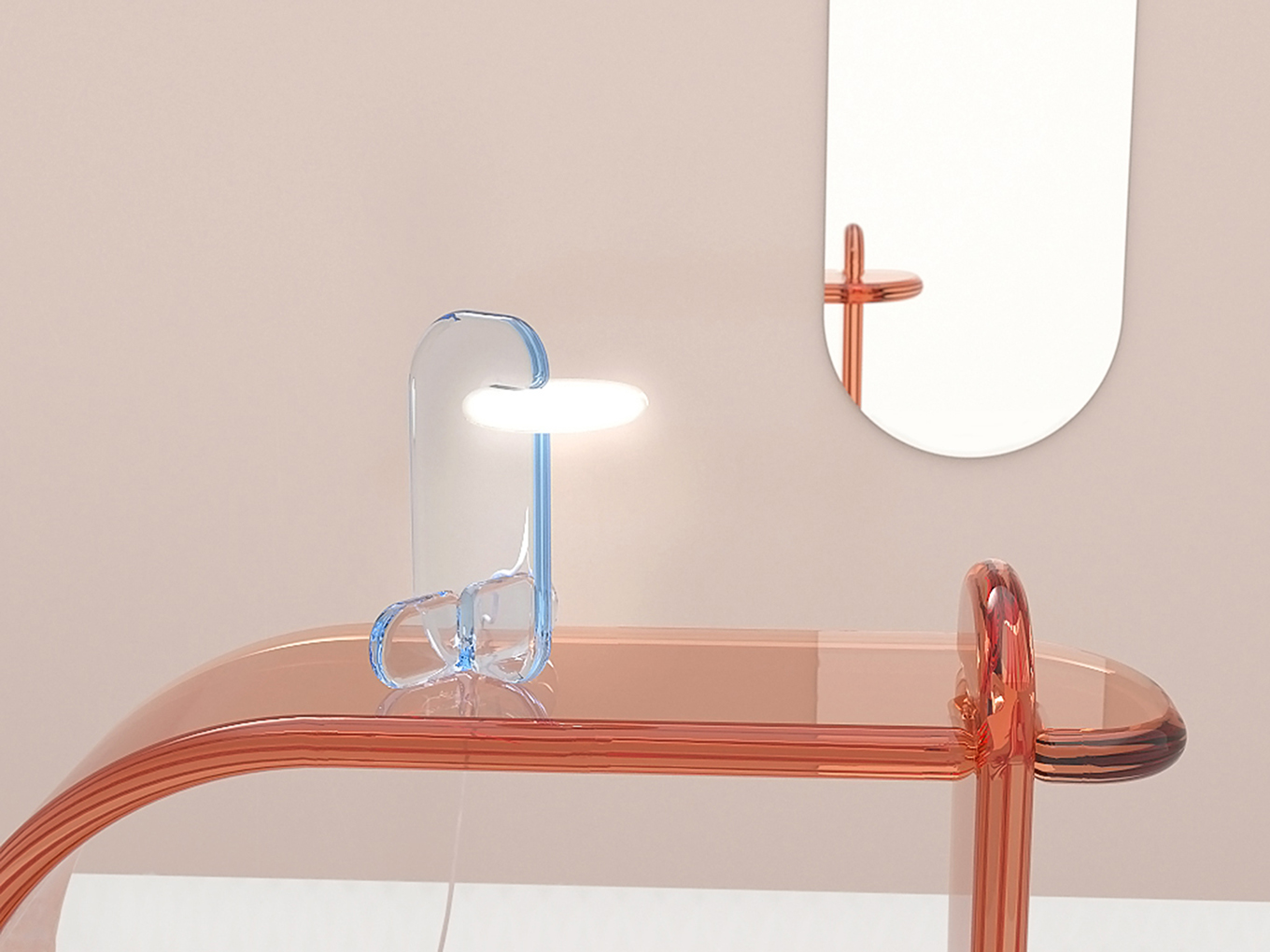 Ian Cochran
iancochran.com / @ian_alistair_cochran
Brooklyn designer Ian Cochran debuted his Plump series of sculptural furniture in 2018, yet somehow, each time he debuts a new piece or a new color, it feels like entering a totally joyful and novel world. Perhaps it's because the resin can be dyed any shade or color, and each hue plays with and bounces the light differently. "Translucency and light effects are a huge part of my creative interest," says Cochran, "like light changing colors as it travels through a material, or the way that clear objects bend the image that they are in front of." Like a children's toy, each solid resin part is connected with only notched joints, which allows the piece to be easily disassembled and rebuilt — which Cochran says is part of the fun.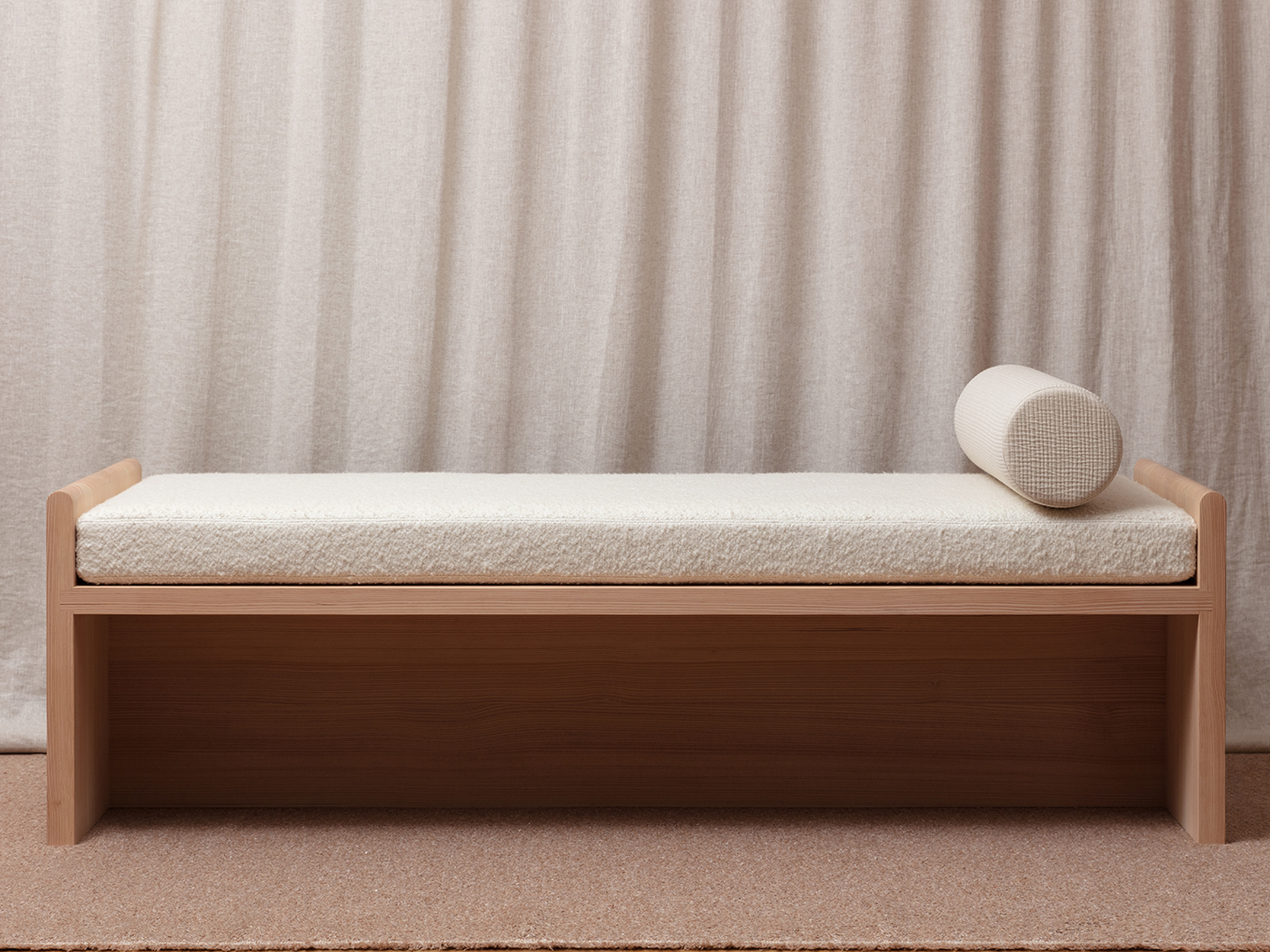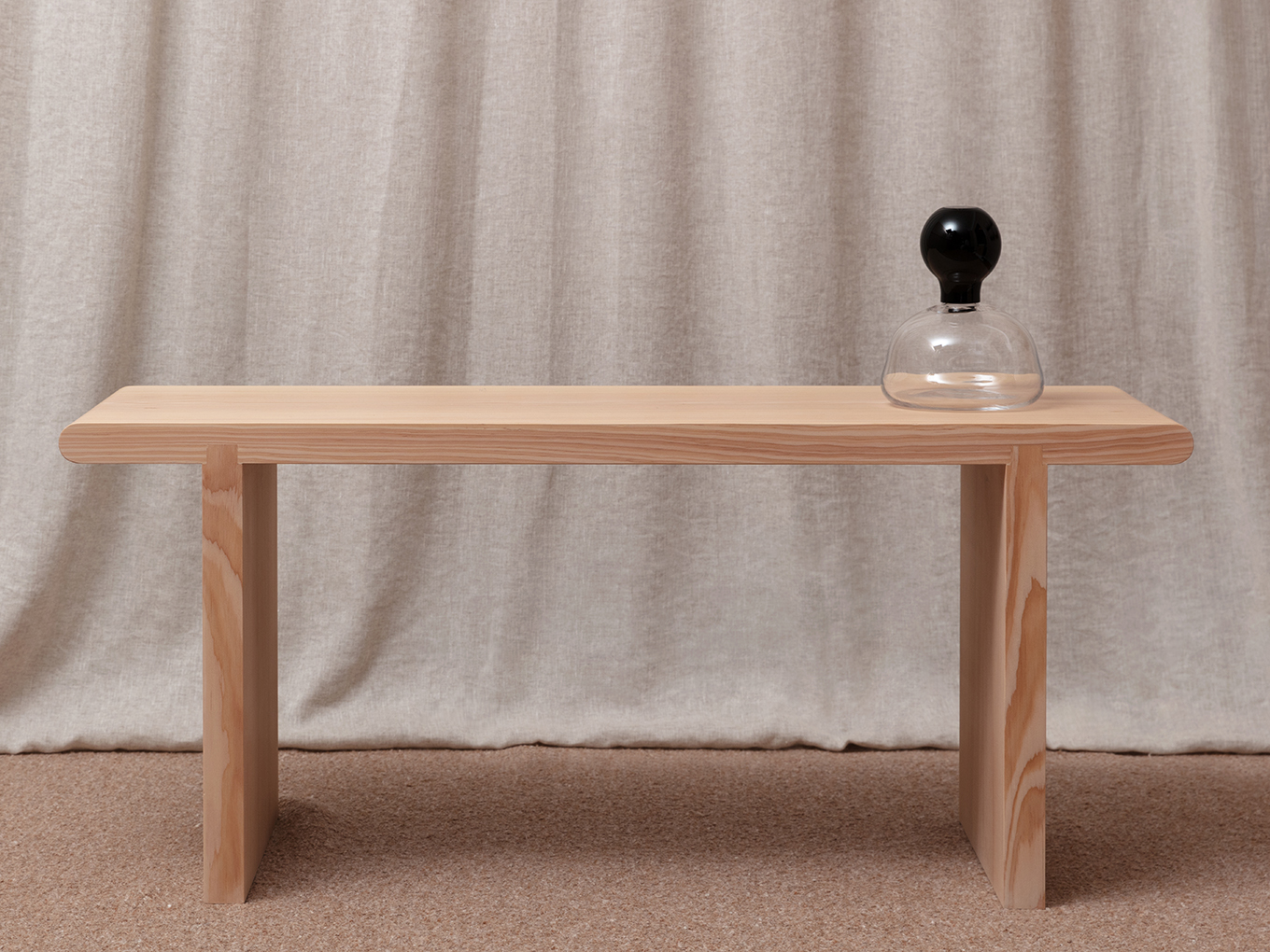 Kompaniet
kompanietdesign.se / @kompanietdesign
Kompaniet is the Stockholm studio of designer Sofia Almqvist. Her practice may be all over the map — products, furniture, photo shoots, installations, anything in between — but her new collection is hyper-local, handcrafted in Sweden using Swedish wood. Almqvist contrasted big slabs of it with "small and delicate details, such as rounded edges and dado joints," she notes.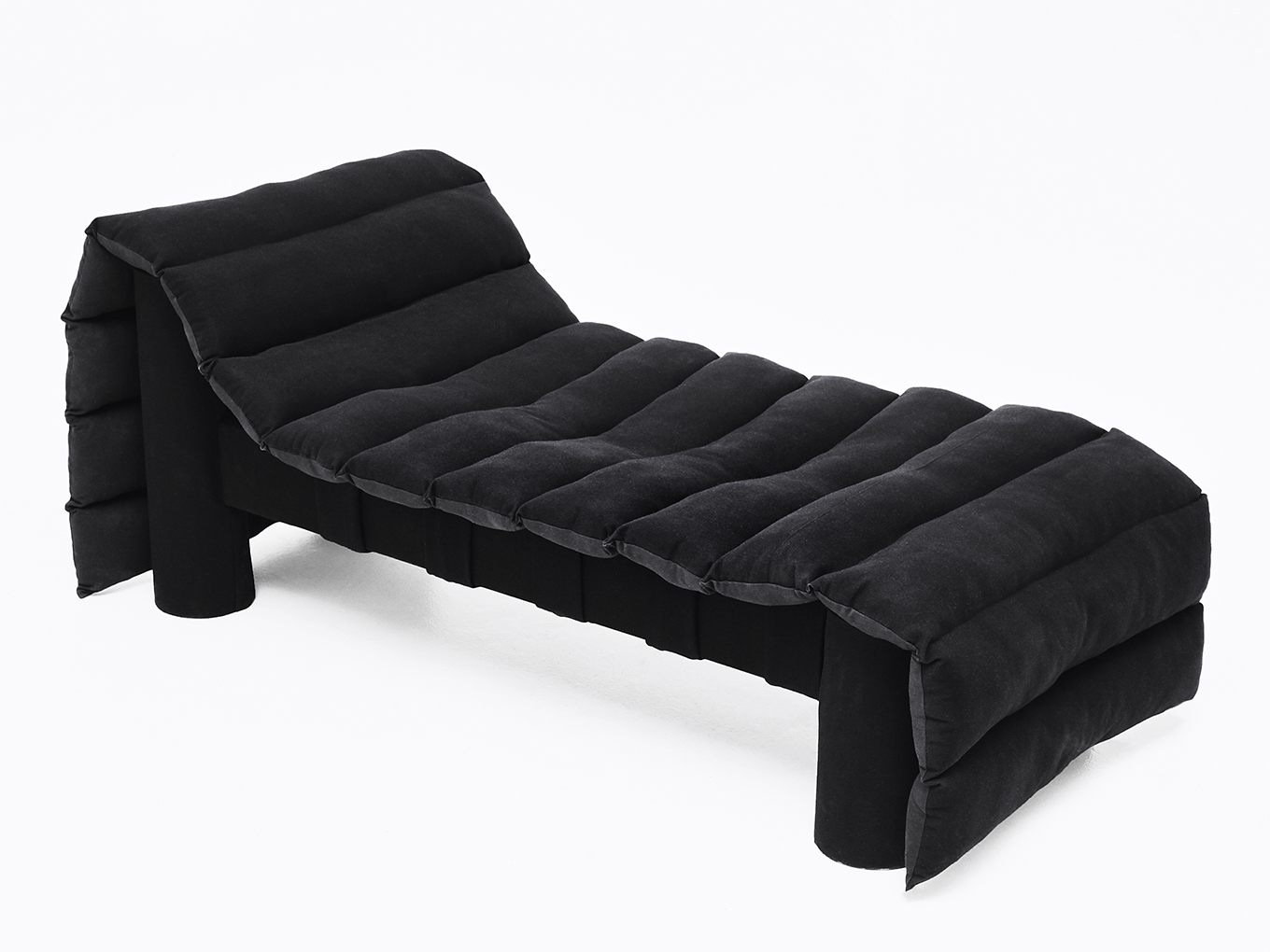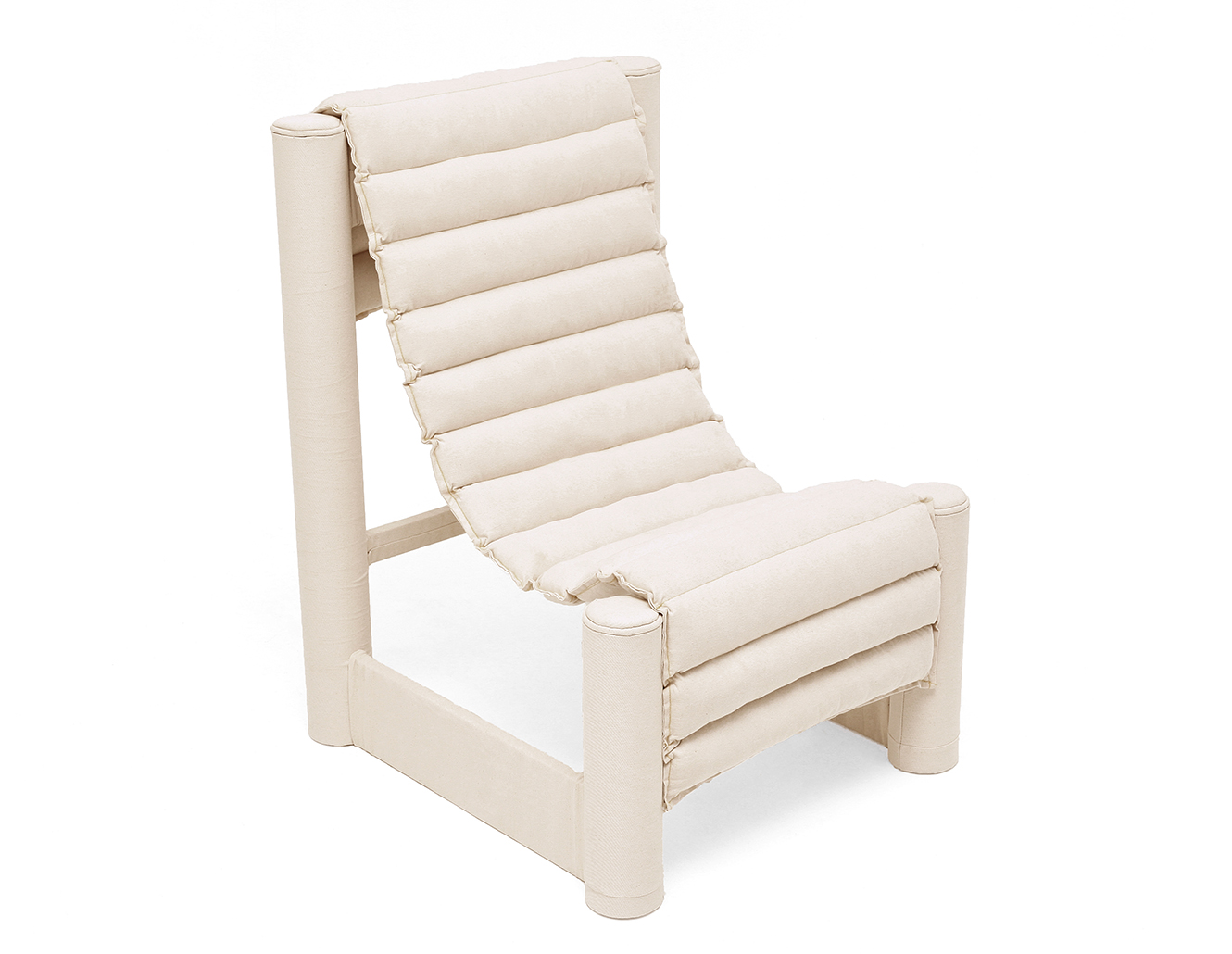 LikeMindedObjects
likemindedobjects.com / @likemindedobjects
Elise McMahon, the designer behind LikeMindedObjects, is known for using recycled and sustainable materials to make furniture that actually has a personality — face-shaped tables, squiggly lamps. Her new Roll daybed and chair play less with bold color and shape, though, than they do with subtle proportional contrasts — pairing stocky wood-and-compressed-paper frames with soft, channel-tufted denim cushions that appear casually flung across them. The daybed's seat is supported by woven jute webbing, while the chair's is a suspended sling.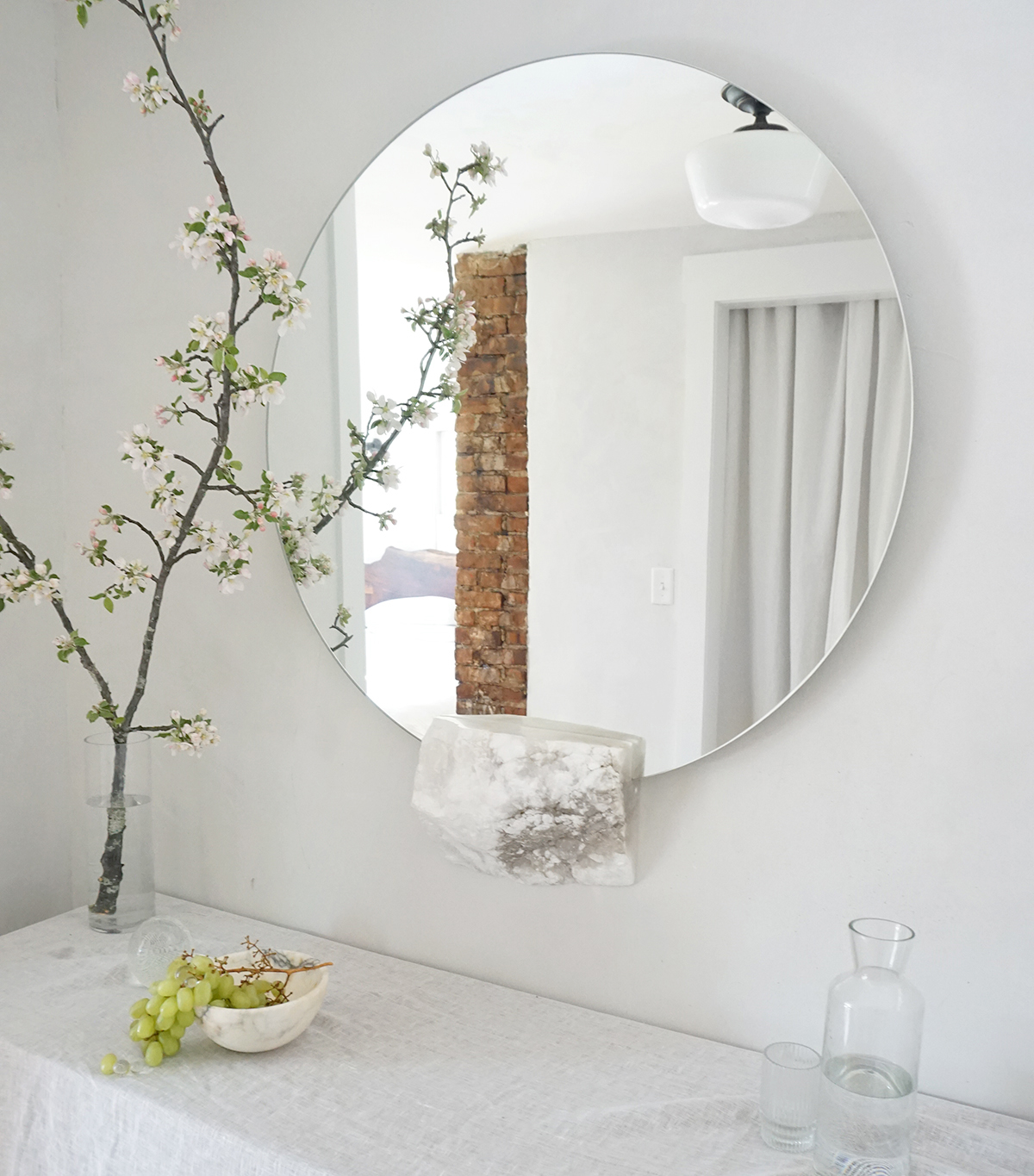 Ordinal Indicator
ordinalindicator.com / @oi.furniture
A Hudson Valley studio founded by designer Mike White, Ordinal Indicator is inspired by the shapes and textures of the natural world — and, more important, creating work that respects the environment from which his materials came. His Ridge round wall mirror is supported by a white alabaster offcut from the studio; a contoured groove allows the mirror to sit securely, creating the illusion of a flawless seam from stone to glass.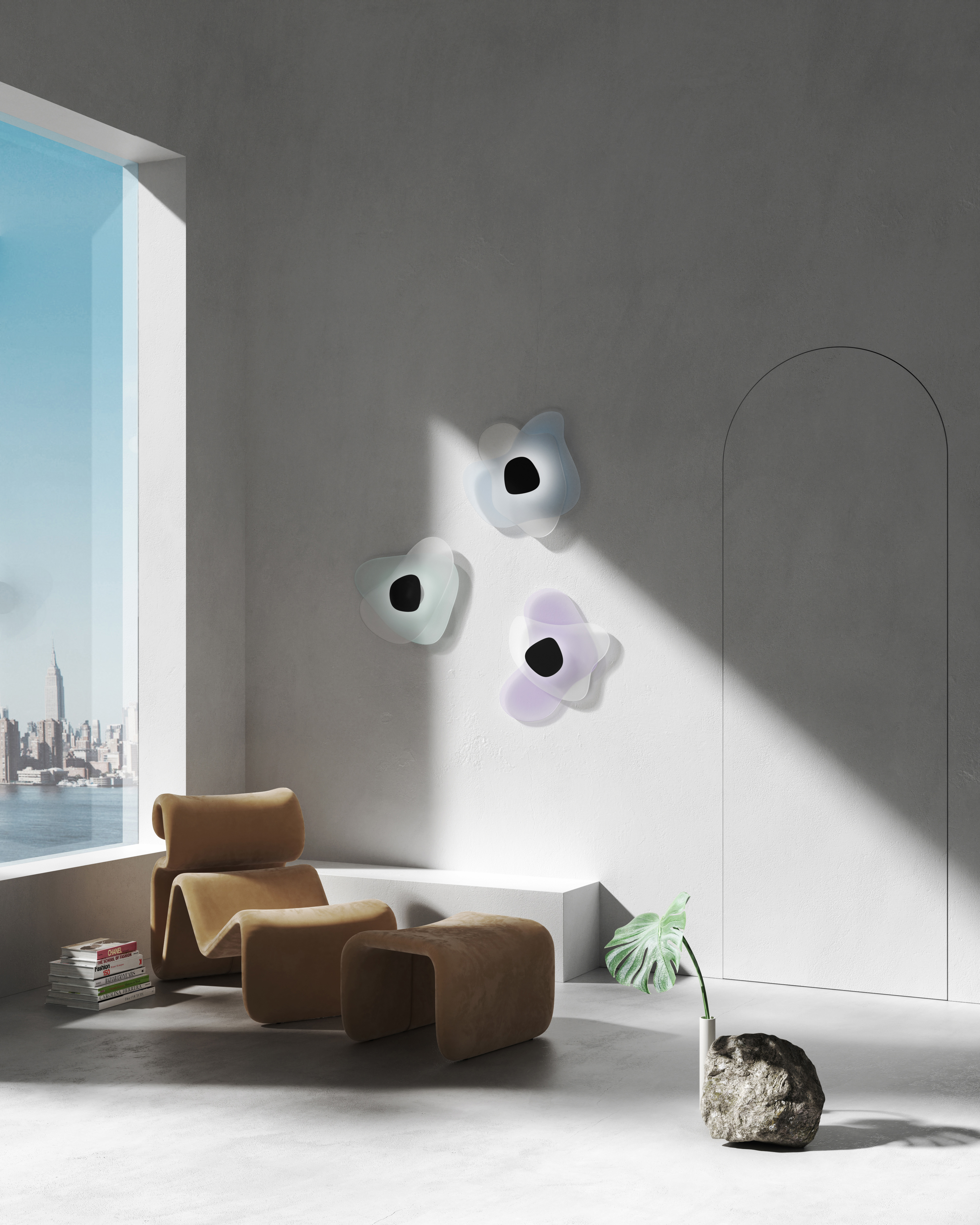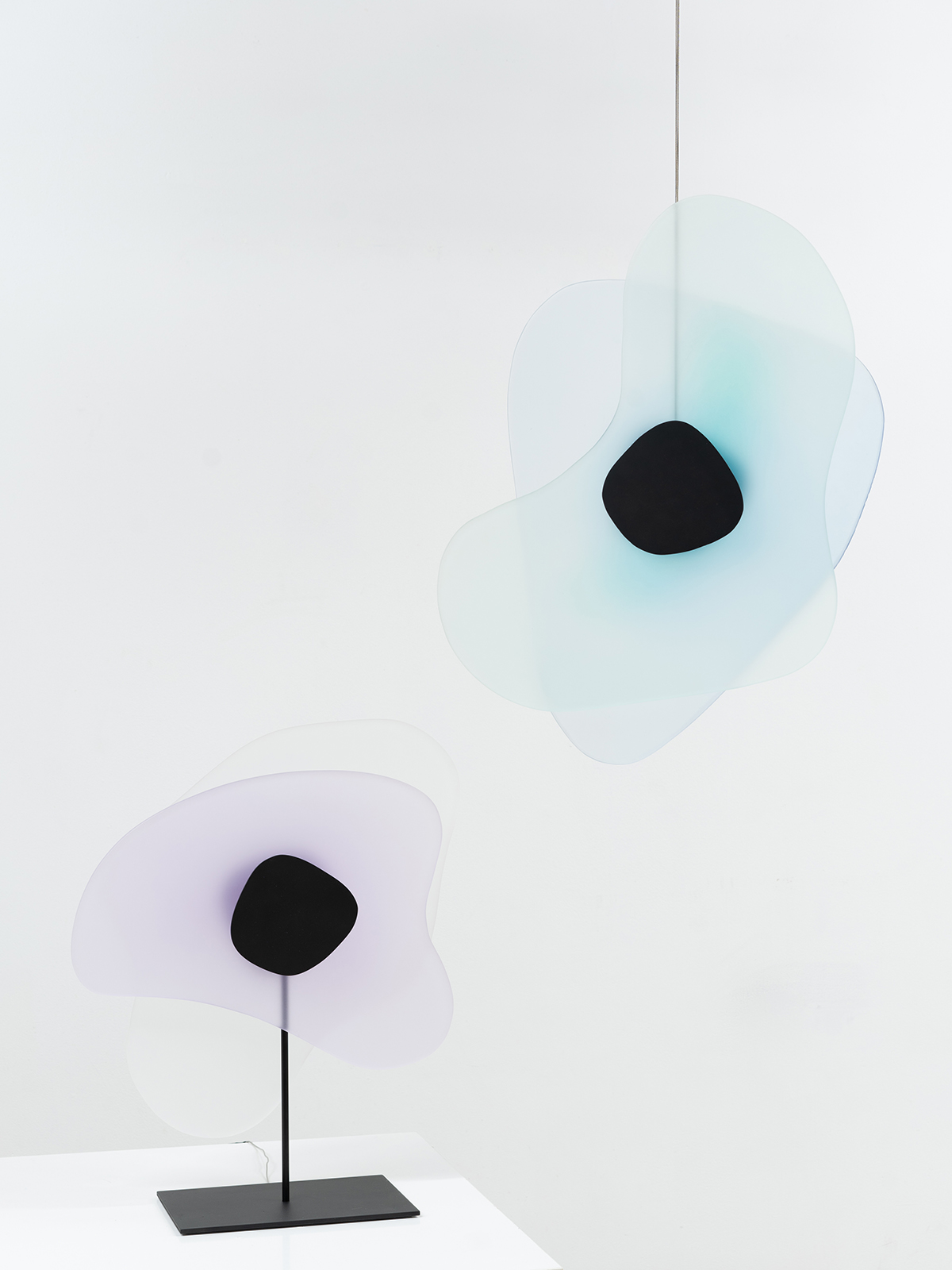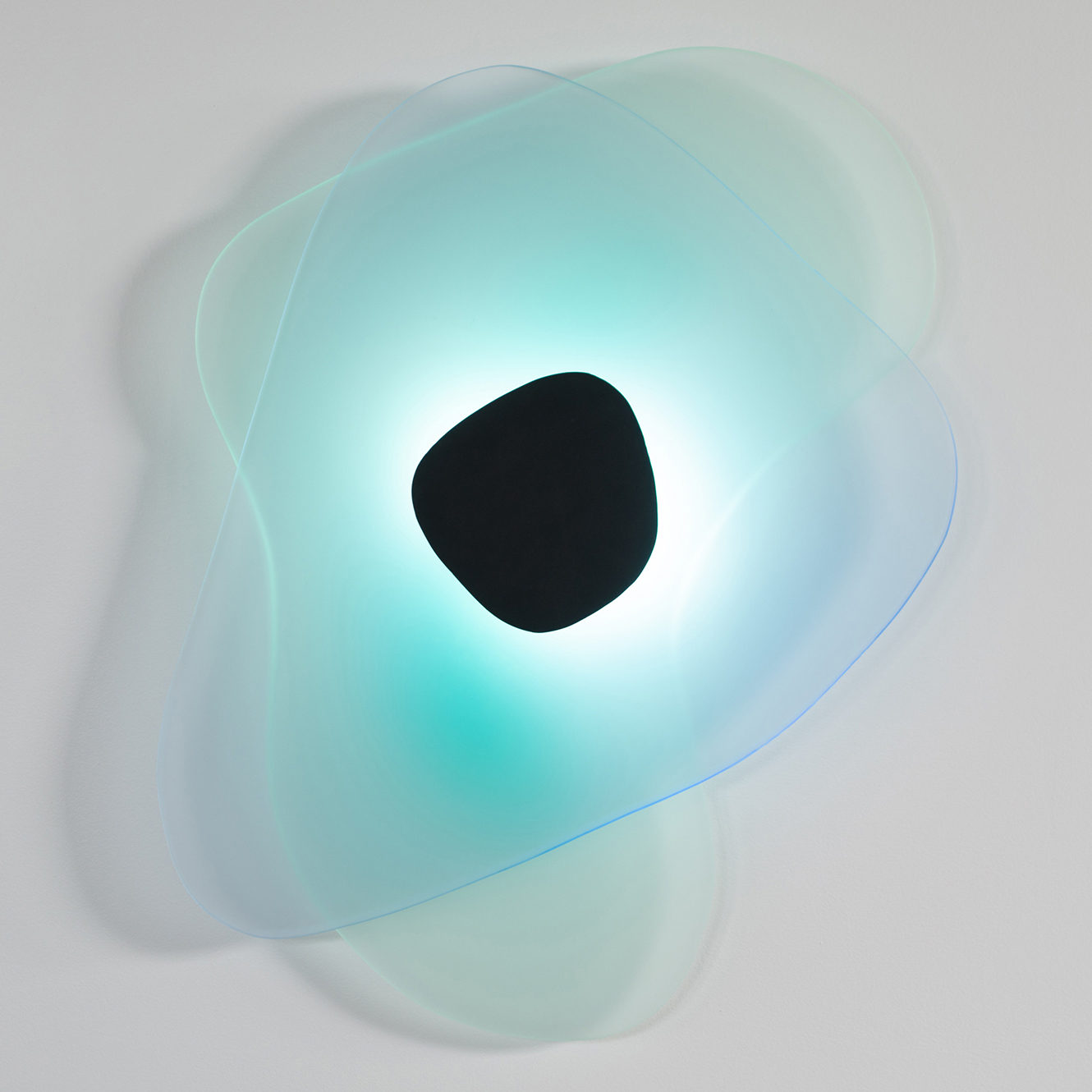 Richard Clarkson
rclarkson.com / @richardclarksonstudio
Many lighting designers have taken inspiration from natural sources like the sun or stars, but Richard Clarkson has built a practice in homage to them. He calls his Brooklyn studio an "art and design laboratory specializing in celestial-inspired lighting products and installations," and past works have emulated constellations, clouds, even lightning. His latest collection, Aurora, uses ethereal colored-resin panels to try to capture the experience of looking down on an aurora borealis from space, as seen in NASA satellite footage. The overlapping panels come in four different colors and six different shapes, letting you curate your light show of choice. Renderings by Stefano Giacomello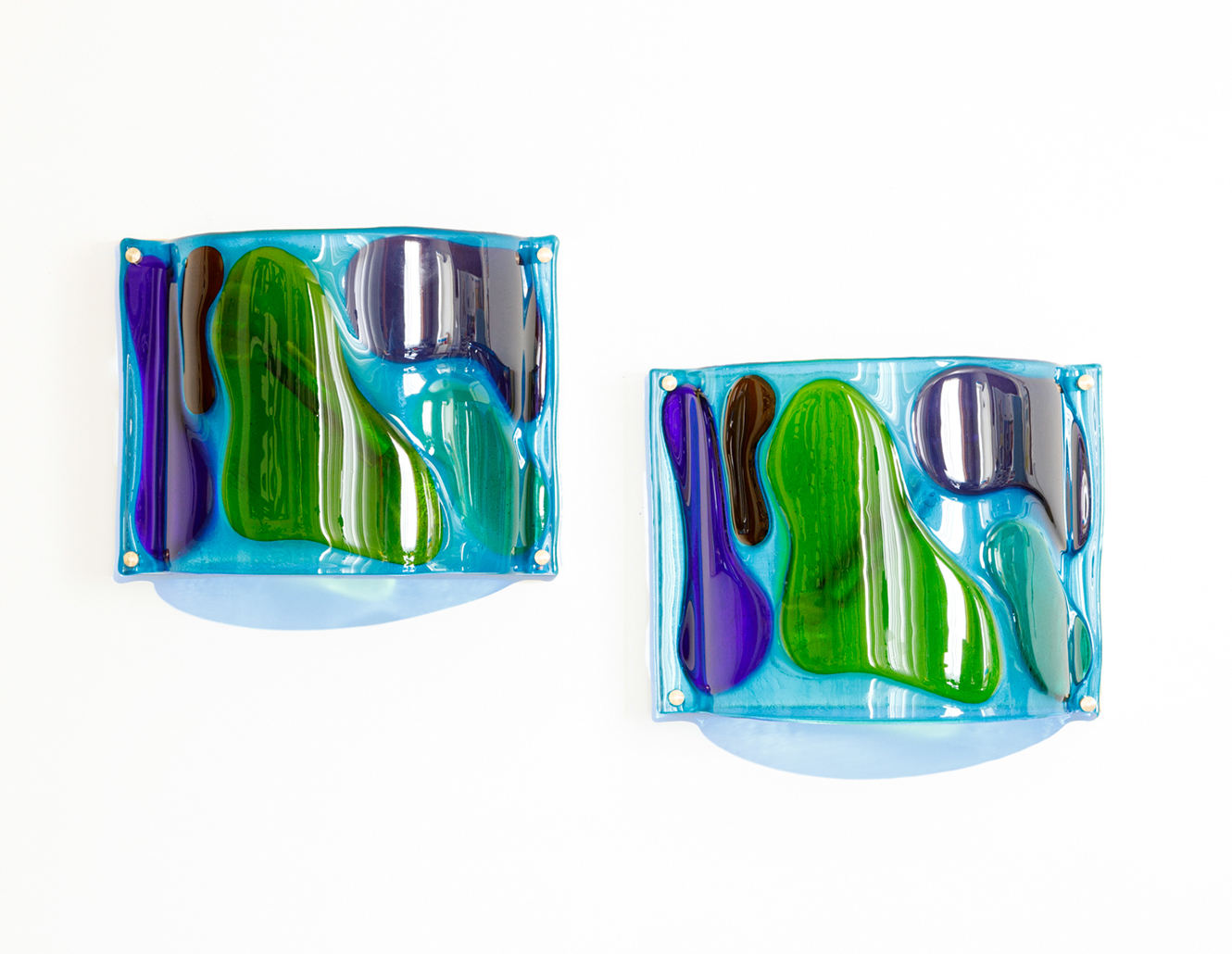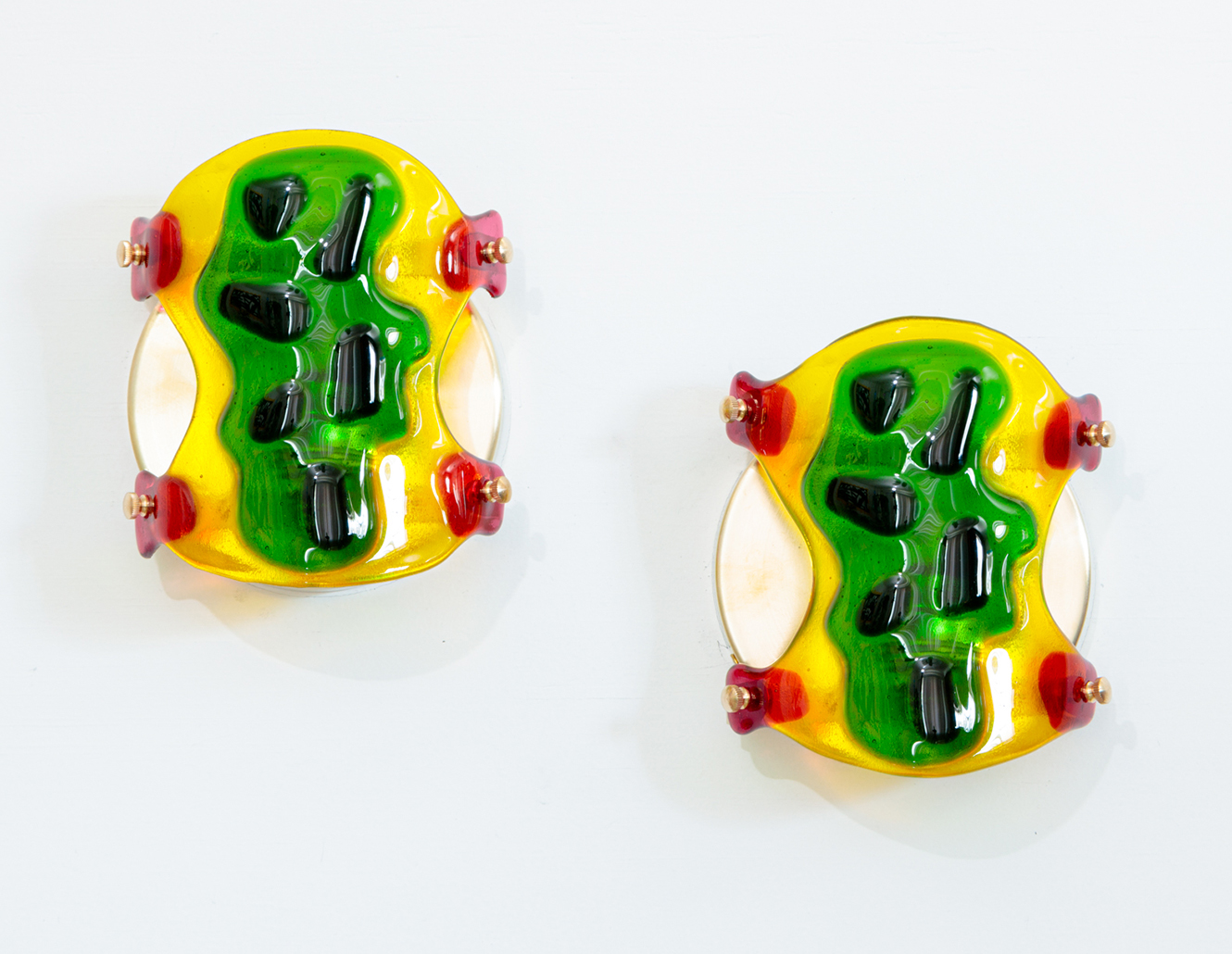 Another Human
anotherhuman.la / @anotherhumandesign
Leah Ring has always been interested in the slightly more mystical elements of nature; one of her first products was a mirror that slotted neatly into hunks of rocks or crystal. So when her work began to rely too heavily on precise materials like acrylic and metal, she enrolled in a glass workshop to help insert an element of unpredictability back into her process. The result is the Magical Evolution collection, a series of one-of-kind sconces that play with fusion, transparency, reflection, and light. "In the past year, I've been daydreaming about fantastical environments in nature," Ring says. "The smaller pair of sconces look like they could be rainbow-colored turtles discovered in a river in the rainforest. The larger pair of sconces were inspired by the idea of an enormous flower petal collecting colored dew drops."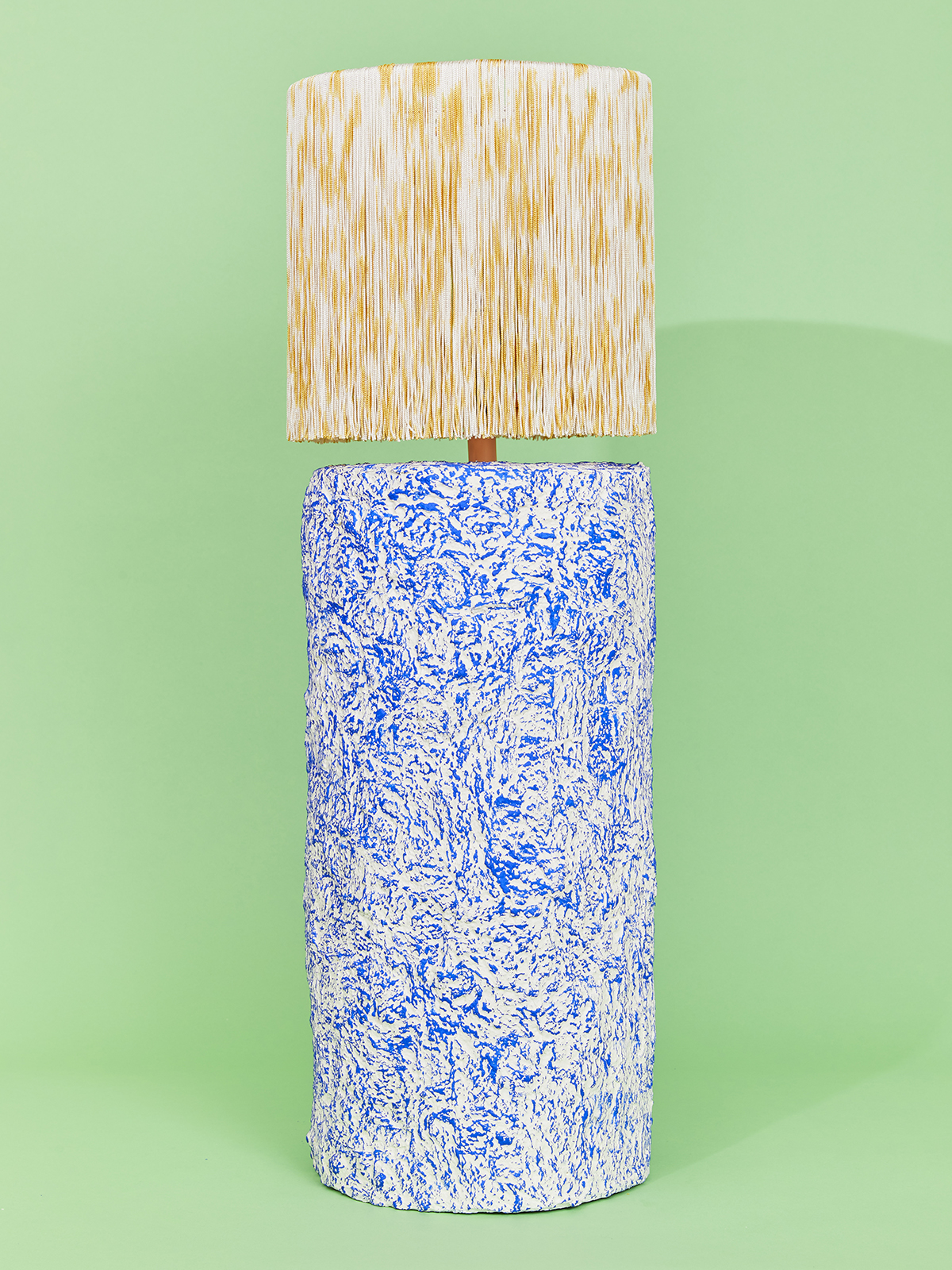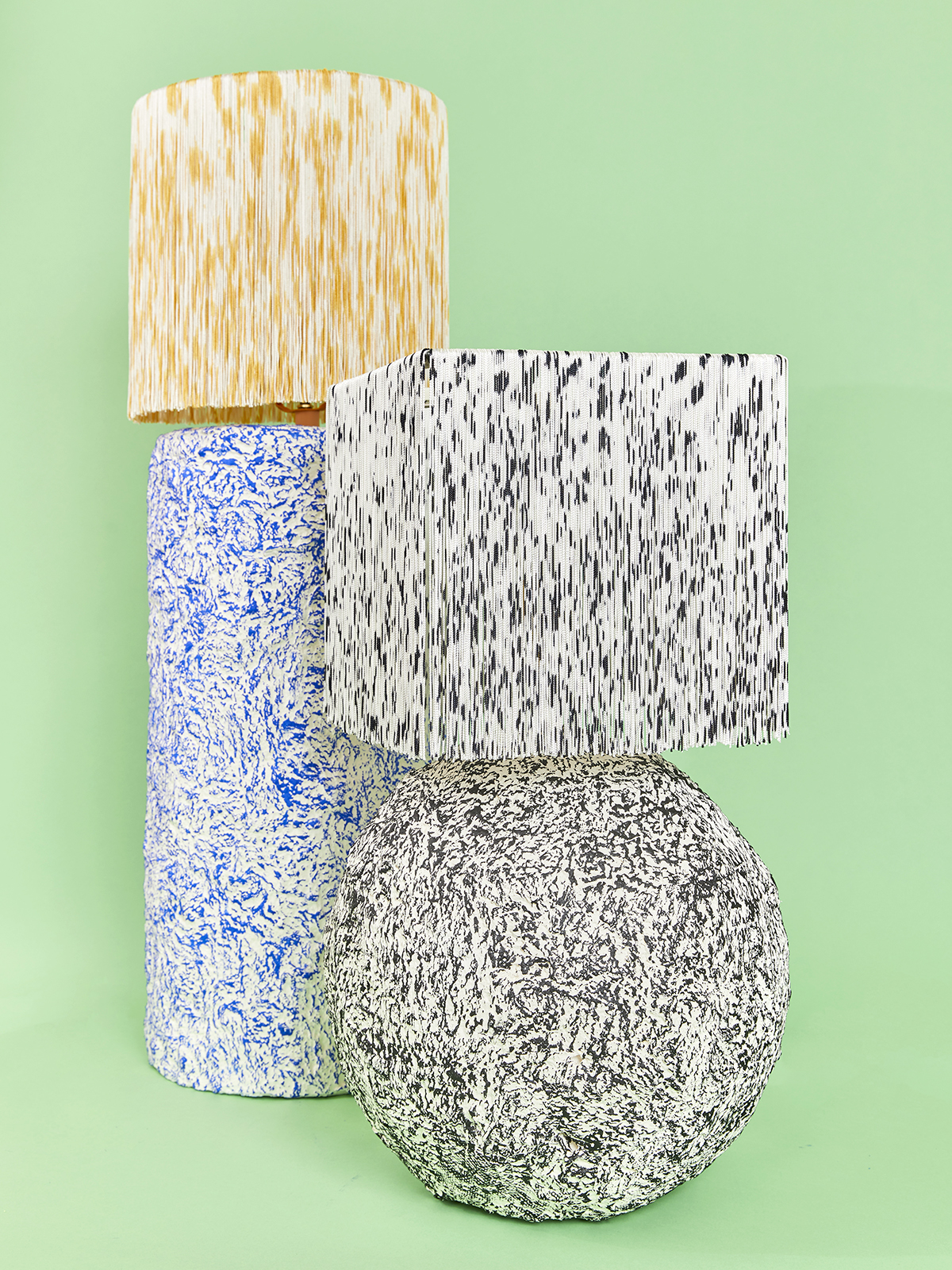 Hannah Bigeleisen
hbigeleisen.com / @goddammithannah
Considering she started her career as an artist, it comes as no surprise that Hannah Bigeleisen's lighting and furniture are heavily influenced by theories of visual perception and pattern repetition. In her ARCHI series of lamps, inspired by building elements like columns and domes, a painted papier-mâché base is paired with a hand-dyed and hand-knotted silk fringe shade. The two forms are similarly patterned, creating the disorienting illusion that they're in fact made from the same material. Through her unconventional use of materials and finishes, she creates a dialogue between forms, color, and texture. Photos by Daniel Cochran