05.18.20
Nazara Lázaro's Crooked Collection is the Anti-Judd — No Right Angles, No Symmetry
This piece is part of Sight Unseen's 2020 Offsite Offline coverage. To view Nazara Lázaro's virtual booth on Offsite Online, click here. To purchase her designs on 1stdibs, follow this link!
Nazara Lázaro recalls the moment she first stumbled on the technique that would eventually become her Crooked Collection. "By chance or by mistake I decided to break up every straight line I came across," she says of the process, which she realized by accident while modifying some of her previous, more conventional pieces. Composed of a shelf, room divider, daybed, coffee table, and desk, the collection is simultaneously austere and expressive — like someone loosened the screws of a Donald Judd piece then tossed it into the spin cycle. There are still traces of the essential form, but somewhere along the line, things begin to break down.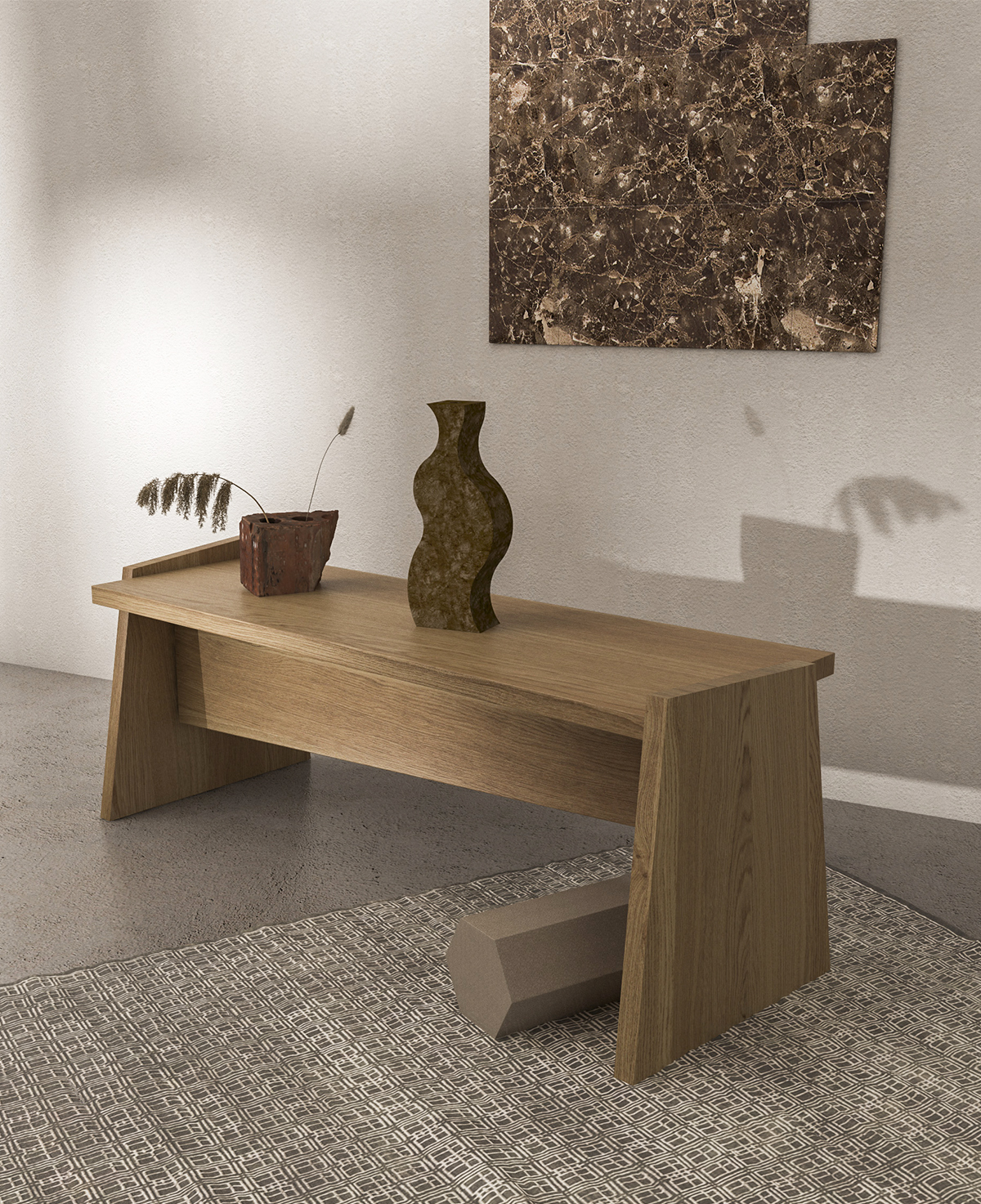 Each piece in the collection follows a similar logic: Straight lines are intentionally skewed and all 90-degree angles are squashed or splayed, banishing any semblance of symmetry. "It's very spontaneous," she describes of the process. "I create hundreds of designs, always breaking the lines." She then whittles down the selection, choosing the versions that speak to her most. No two pieces that make it into the carpenter's workshop are the same; rather, they follow a similar language of disorder. The collection uses massive oak for its warm contrast to the angular lines. "I wanted to show the wood in the purest way possible," she explains of the material choice, which she finishes with hard wax oil.
"With this concept, every piece is a little bit different. That's what makes it special. For example, you can have a dining room set with four chairs and all the chairs differ slightly." The technique feels closer to an algorithm than something cooked up in a wood shop, but it all makes sense when you consider Lázaro's process. She first generates a digital form using 3D modeling software — a sought after skill she's lent to collaborations with instagram darlings Dello Studio — and it's only once everything comes together virtually that she then translates it into a physical form with the help of a woodworker.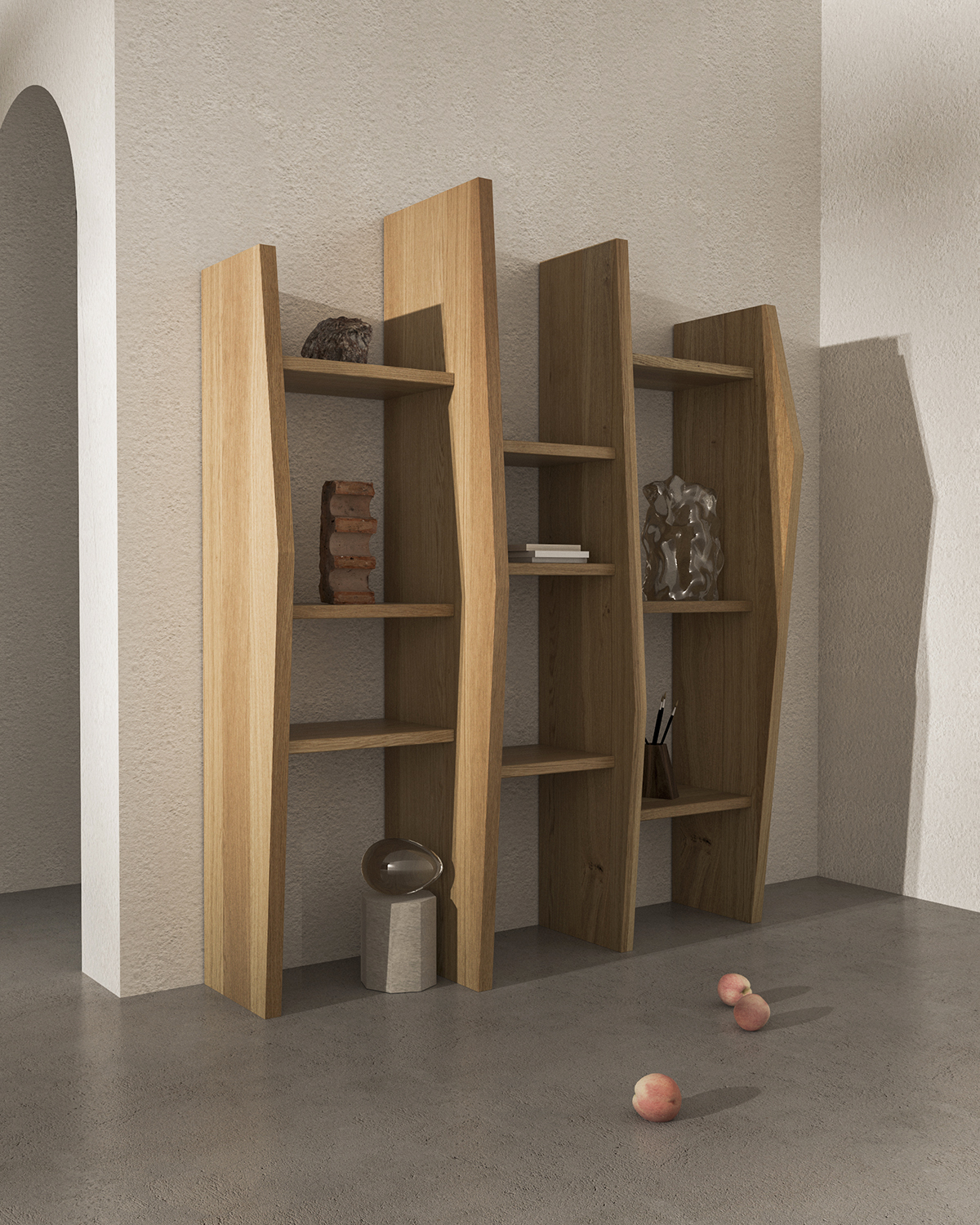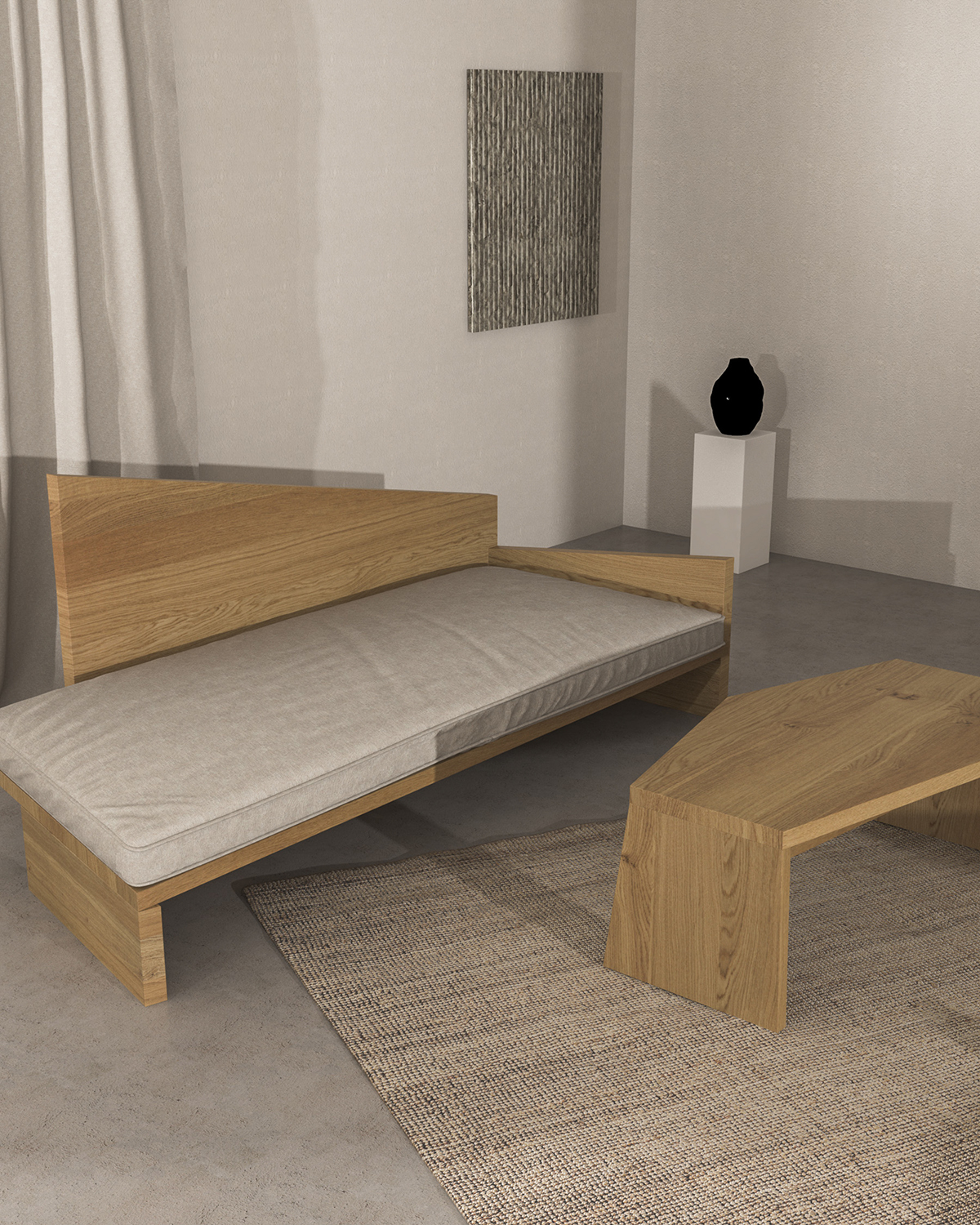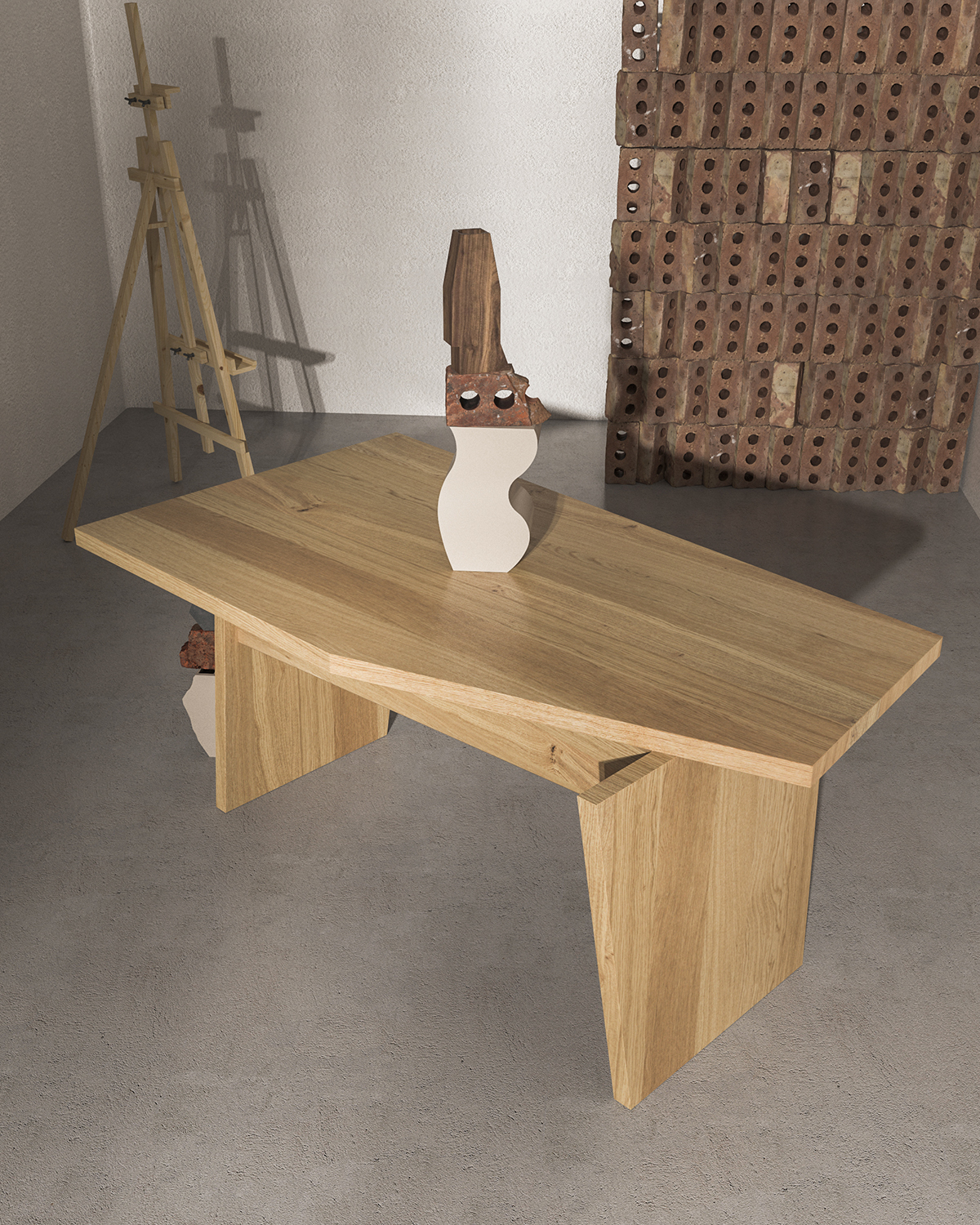 Originally from Tenerife, Lázaro studied Interior Design at the Istituto Europeo di Design in Madrid, prior to settling in Berlin where she now lives and works. Though her current process is developed entirely on screen, it was a formative period spent working solely in analog that steered her practice towards what it is today. In 2010 she embarked on a research sabbatical to Japan, cycling across the country and soaking up its storied design and craft culture along the way. During her trip, she ended up at the home of ceramicist Takayuki Watanabe and, so enamored with his way of working, asked if she could stay on as an assistant.
"I was so shocked and so inspired," she recalls of her first meeting with Watanabe and his wife, in a rural area of the Shizuoka peninsula where they lived a pared back life devoted to their craft. "I felt like this is all I want in my life. I wanted to learn everything from them, so I offered to help to do whatever they needed in order to be close and learn from them." Lázaro spent three months embedded in Watanabe's workshop, designing a new studio building — a domed, wood frame pavilion shaped vaguely like a boat, she says — and worked with local carpenters to realize that vision. "It's interesting because now I'm working mostly with a computer. But at that time it was all by hand," she remembers of the experience, which introduced her to subtleties of Japanese craft.
The influences of those months are clearly legible in this collection. "Japanese design always seems like the most basic thing," she reflects, "but even the most simple design won't be perfect or completely symmetrical, in that way this collection is influenced by that way of thinking. I am only changing an angle, but it changes everything."