06.16.20
A Teddy-Bear Chair, a Tennis-Court Rug: Play is Central to Everything Pieces Makes
This piece is part of Sight Unseen's 2020 Offsite Offline coverage. To view Pieces's virtual booth on Offsite Online, click here.
Call them Pieces by An Aesthetic Pursuit, or just Pieces — anything designed by Jenny Kaplan, Taisha Coombs, and Chris Corrado is an instant injection of imagination into a room. In their world, a rug can be inspired by a warm clay tennis court and a showroom can be a place you check into for a weekend away. Variations on the items that make up Collection III, which launched at Offsite Online, were first introduced in their shoppable Airbnb house in Kennebunk, Maine. The trio spent the whole of 2019 renovating the house and filling it with design products for guests to live amongst before purchasing. The showstopper on the ground floor is a 60-foot-long version of their Wavy Rug, which winds around the furniture inviting guests to follow the yellow brick road — or in this case, a kind of plush, rippled rainbow road — to meet other characters from the collection.
For this presentation, the bright colors of The Wavy Rug in Maine were washed out as if by the sun to produce a sandy, more organic lemony hue. Their Dose Coffee Table pairs luxe materials on opposite ends of the textural spectrum — the base is wrapped in soft performance velvet while the top showcases the mesmerizing natural patterns of shiny onyx, marble, or granite. The Teddy Chair and accompanying Teddy Pouf are the first official seating by Pieces, and they came to be in a roundabout way. It wasn't until the first prototype that the team noticed that the tubular arms and legs of seat looked kind of like a teddy bear. "So choosing the upholstery was rather easy," they say of the fabric in ivory, chocolate, and soft pink that they sourced from a company that supplies teddy bear makers.
Play is central to Pieces and every element of their products is customizable; here, the trio talk about making bold work in their own way, designing without the fear of rejection, and not taking it all so seriously.
Interior renderings by Reisinger Studio / product renderings by Anastasiya Korpaleva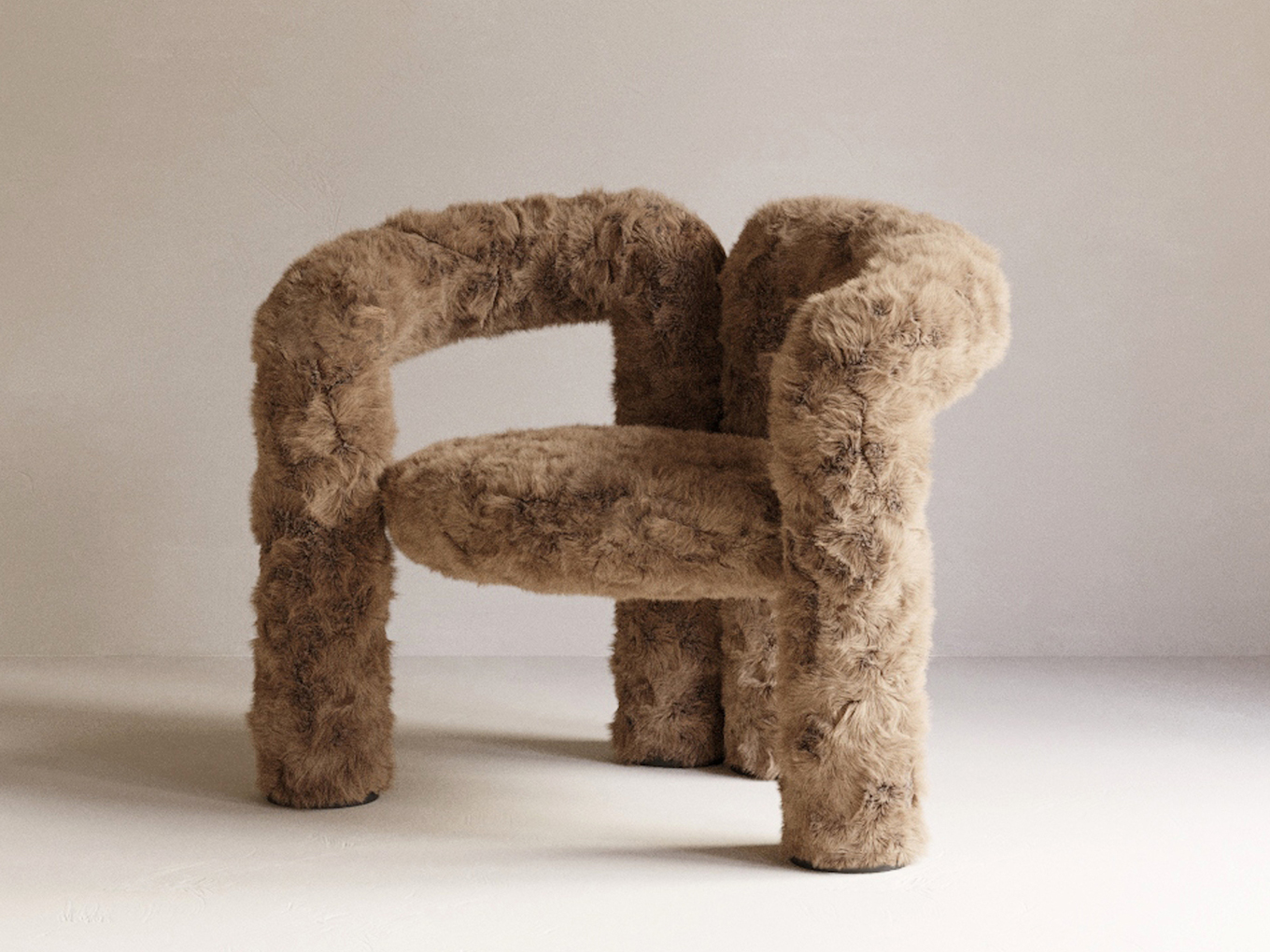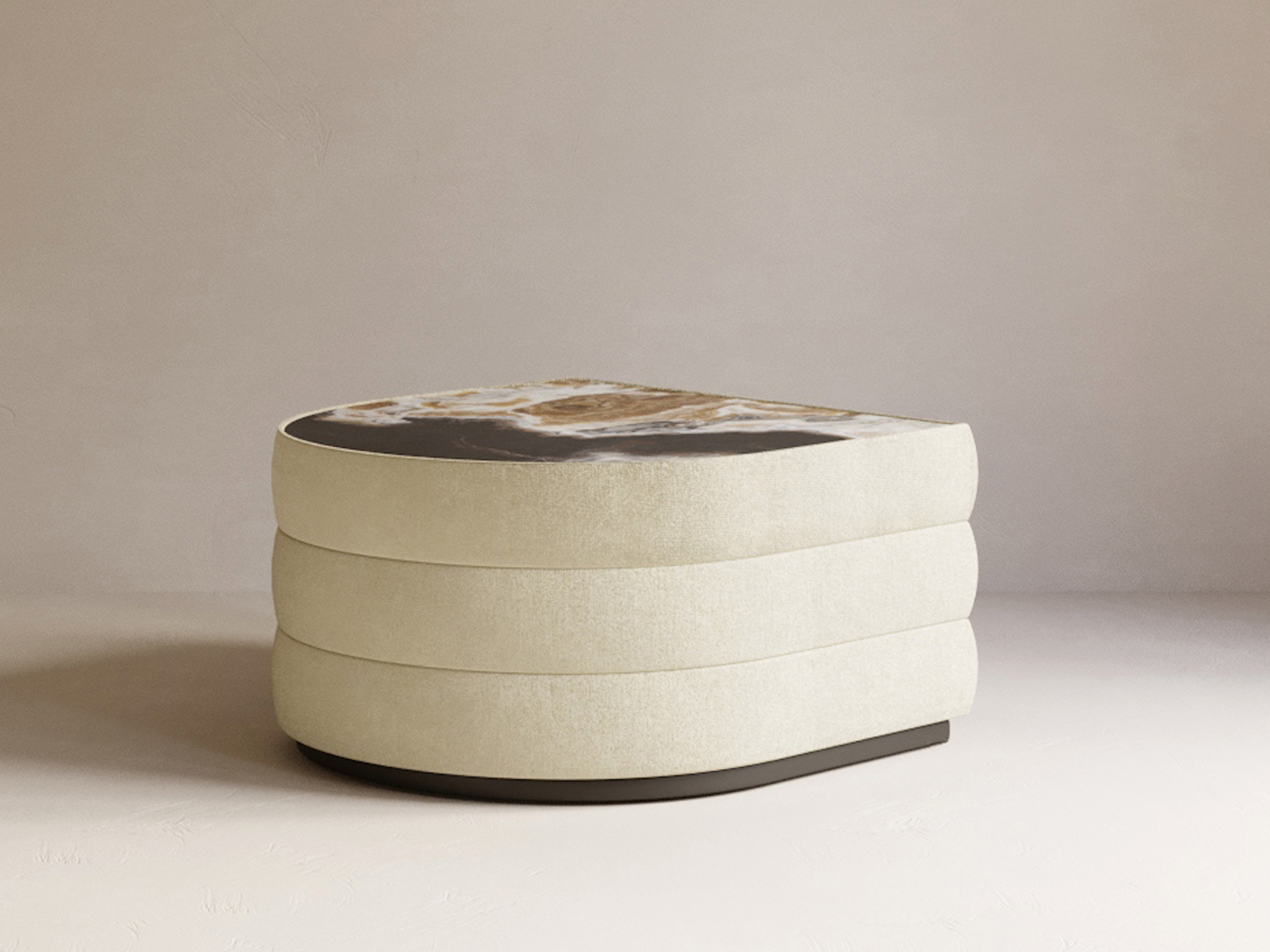 How did you three first meet each other? 
Jenny: Oh man, we have a lot of history. The shortest version of the story is this: Chris and I worked together in the early 2000s at the Italian denim company Miss Sixty, but we didn't start dating until 2013. Timing is everything, apparently. We got married in 2017. Tai and Chris worked together at Capsule, a fashion tradeshow that Chris helped establish and which he directed for over 10 years. Taisha came to work at Capsule after she graduated from college. She worked her way up the ranks to eventually become the show's director of production, but over the course of that time she also became one of Chris's best friends. Chris and Tai are both avid basketball players, so they have a lot in common. As a group, we have a really successful relationship. 
What do you each bring to the collaboration? 
Chris: We have such varied experience from our individual careers, and we're very fluid in the way we work. Our design process is very collaborative. There really isn't a single design in our repertoire that wasn't touched by each of us during the design process. We sit down with rough ideas and present them to each other. We bounce ideas off of each other and work through issues together. We leave each other, let the ideas ruminate, we come back together, and we do it all over again. 
Jenny was a corporate stylist for a number of big fashion labels. As a Parsons grad, she's the only one of us with any creative education. She's essentially the art director of the project. Her confidence using color is such an asset to the Pieces brand and our product.
Tai is a natural project manager. On top of having her own truly great design ideas, she's super organized and is a task driven leader. She understands how to get something done on a granular level without losing sight of the big picture. Producing made-to-order furniture is rarely straightforward, especially not when you're tracking a constantly rotating flow of orders. Tai built and manages the system that makes each piece.
I'm a bit of everything. I've always been fascinated by how things work. I probably have the most experience in building and fabricating simply because it interested me growing up. So when we come up with a design, I make sure our idea works. It also helps that I've worked on so many brand and product launches over the course of my career. Understanding how product gets to market, formulating a pricing structure, making deals with retail partners, and communication is really important in today's world. Having that experience and knowledge base is crucial to a brand's success.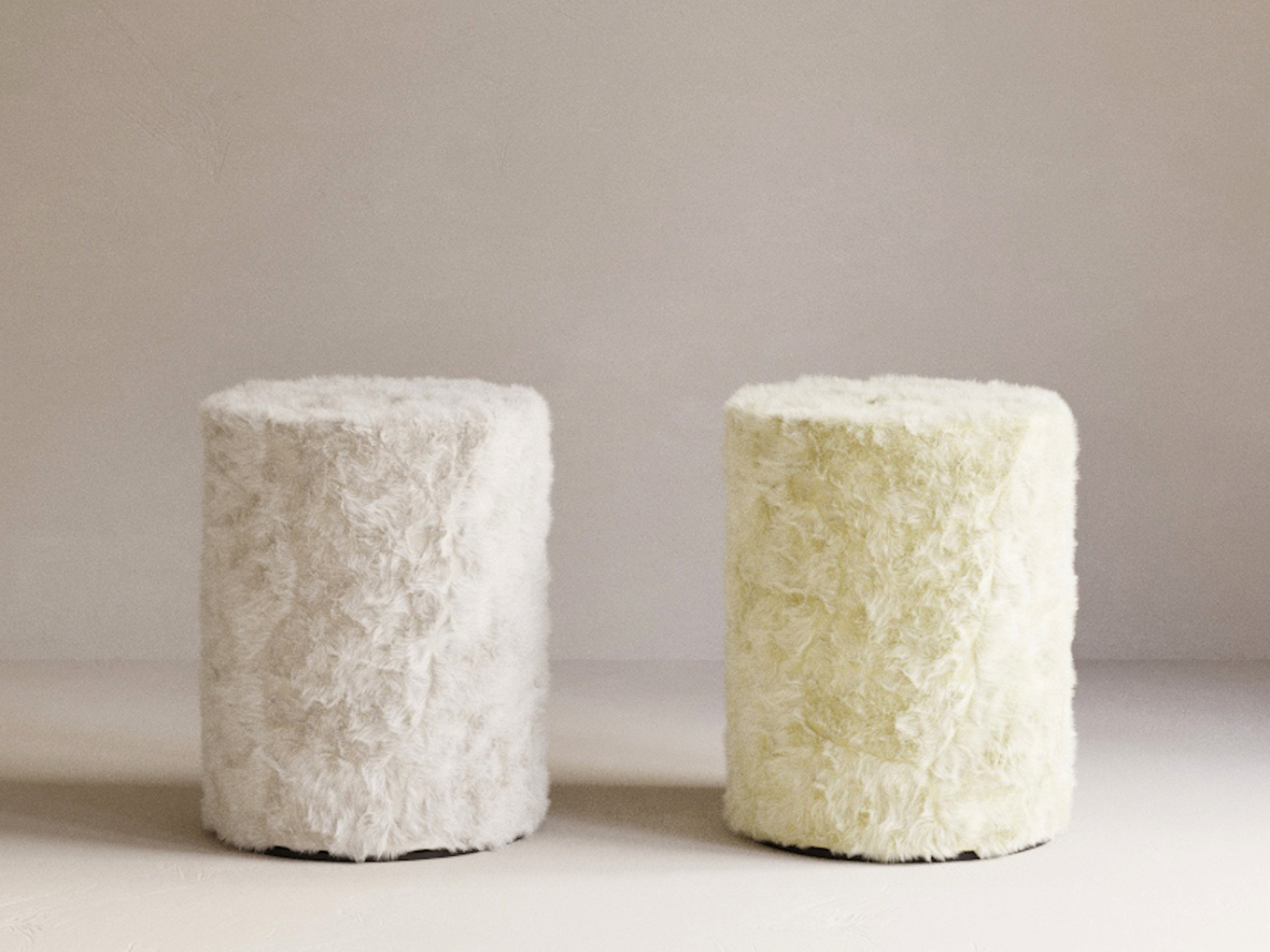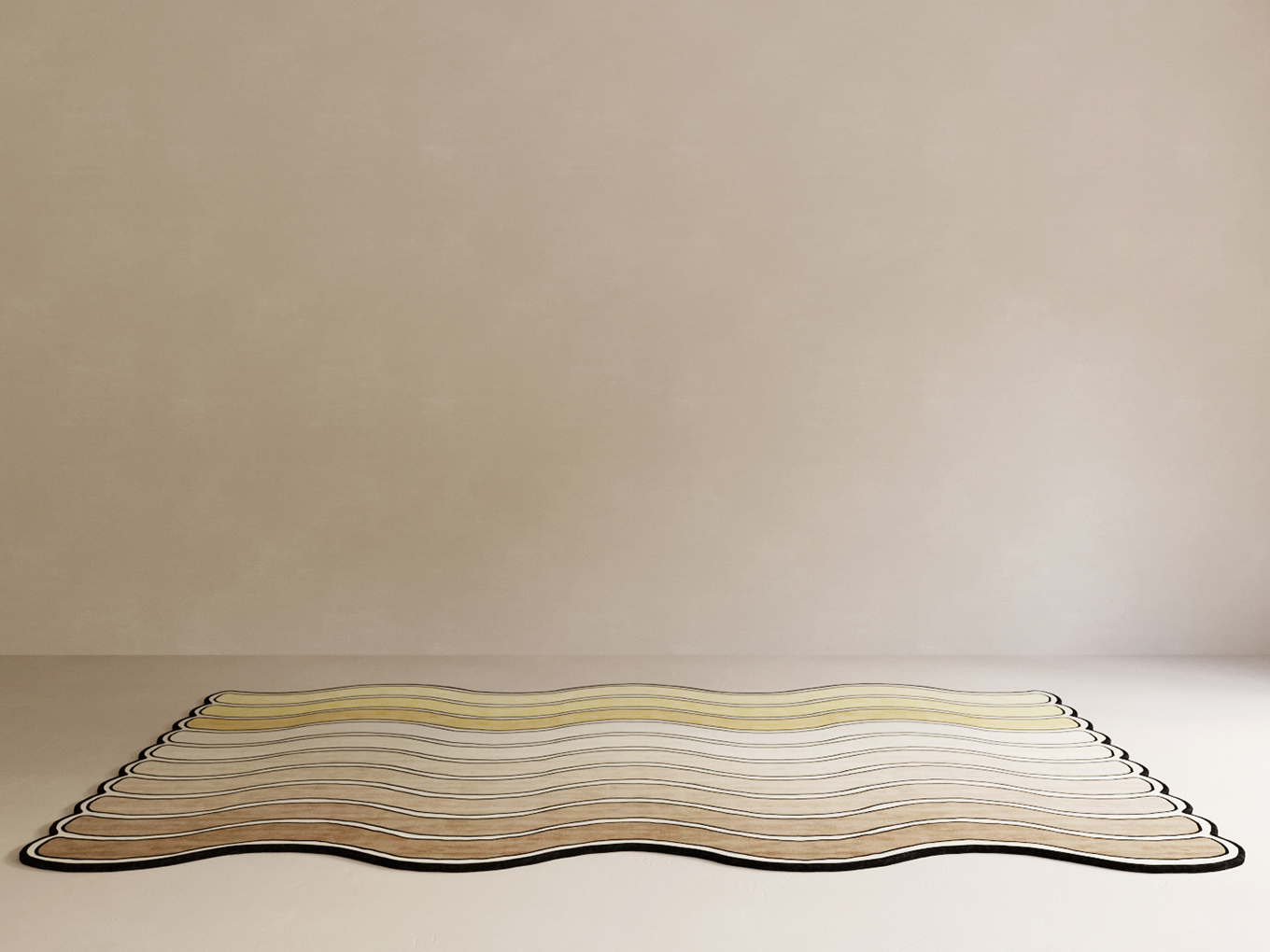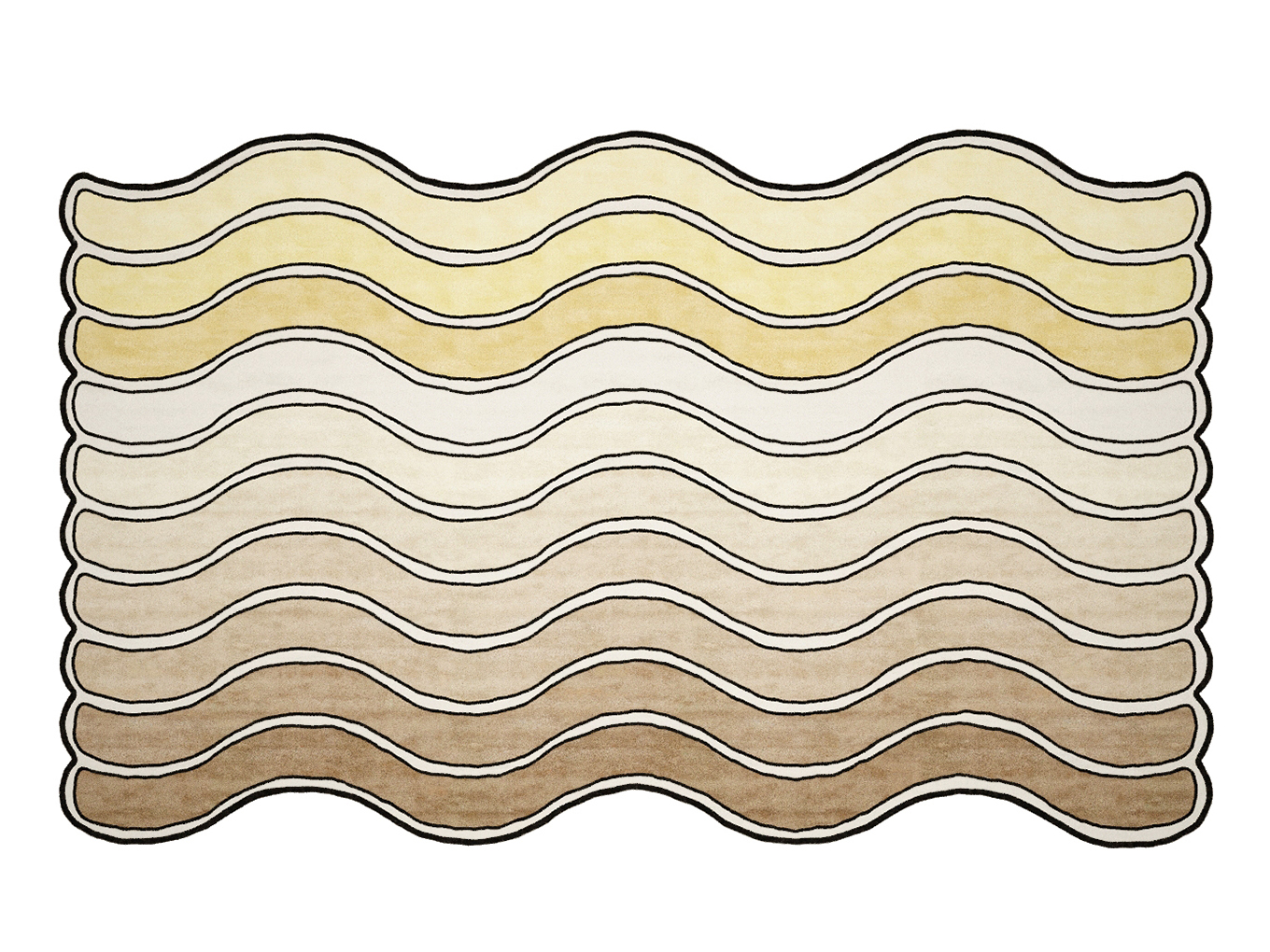 Tell me about the philosophy behind Pieces. 
Jenny: It's not so serious. At least great design doesn't have to be so serious. We've always made product that we wanted to make; pieces we would put in our own homes. It's not for everyone and that's totally ok. We have no problem putting our ideas into the world without hesitation or fear of rejection. We enjoy designing and making our pieces. We hope that our design aesthetic inspires our audience to feel confidence in taking chances.
Do you find that people generally play it safe when it comes to home decor? 
Tai: I think the average consumer still tends to play it safe, but interiors are really having a moment. We're living in a time where our lives are becoming increasingly virtual. Instagram, Facebook, Pinterest, etc. have allowed the average person to show their private homes in a very public-facing way. As a result, I see people taking more risks with their spaces. The idea of an Instagram-able home — styling one's home specifically to get the shot — has become fairly commonplace. The home is the new outfit. I think we're still at the beginning stages of this trend, too. So I expect people to take more and more risks, pushing beyond playing it safe more frequently as time goes by.
From all your ideas, how do you decide which to make into finished products? 
Tai: This is where our fashion background really helps us. Merchandising a collection is absolutely critical to a successful fashion collection. It's something that we've collectively done countless times over our careers. As designers, we concept a lot of products. For every design that we've sampled and produced, there were countless others that were edited from the assortment. So for us, trimming down the collection to the strongest pieces is a natural part of the design process.   
How did the idea for the shoppable house come about? Why Maine?
Chris: The idea of creating a Pieces experience was part of our plan from the very beginning. We didn't know exactly what to expect of the business after our launch, but one thing was clear: A traditional approach to retail is not part of our brand's DNA. We needed to build an environment where our community of consumers could live with our product, get to know our product, and learn how to incorporate our design into their own spaces. Pieces is bold, colorful, and can be for some a bit intimidating. We needed to show how warm our use of color can make a space feel. So as we explored ways to create a true Pieces experience, the idea of it being a home that people could stay in sort of rose to the top of the pile. It just made the most sense to us. What better way to get to know someone than to spend a little time in their home?
Both Jenny and I have special connections with southern Maine. Kennebunk is my hometown. My mom and one of my brothers still live in town. Jenny grew up about 20 minutes away in the town of Elliot. Like so many kids who leave their small town upbringing for the big city life, neither of us ever thought we'd go back. In a rather funny twist of fate, despite growing up so close to each other, Jenny and I met in NYC, and while we never thought we'd "go-back go-back" to Maine, we did spend holidays and birthdays in Kennebunk with my family. Kennebunk is a quintessential New England coastal community. It was always a vacation hotspot, but in the past 10 years it's really flourished. So we began to see our relationship with the town as an opportunity to share our vision for our brand and to capitalize on this growing market.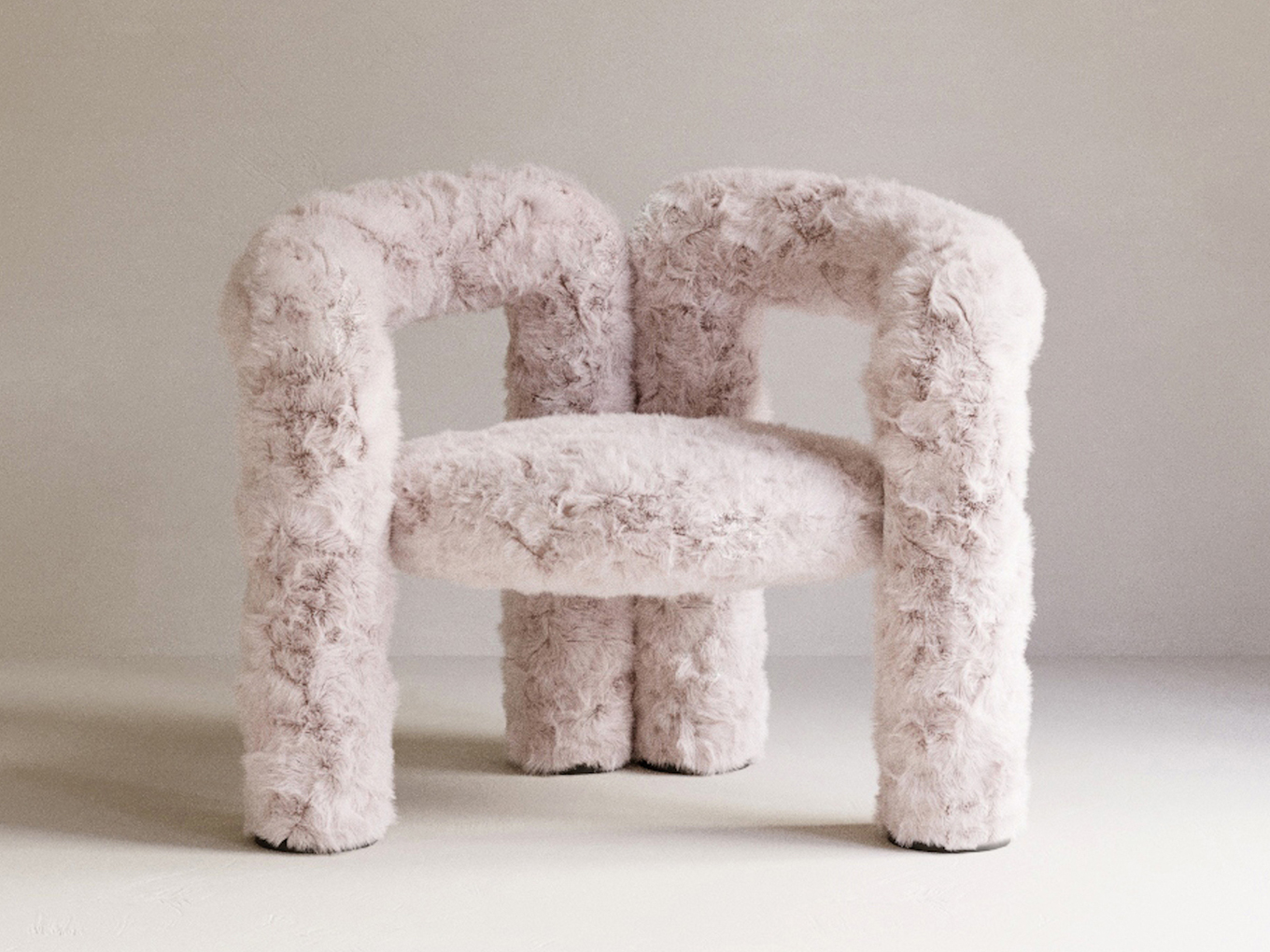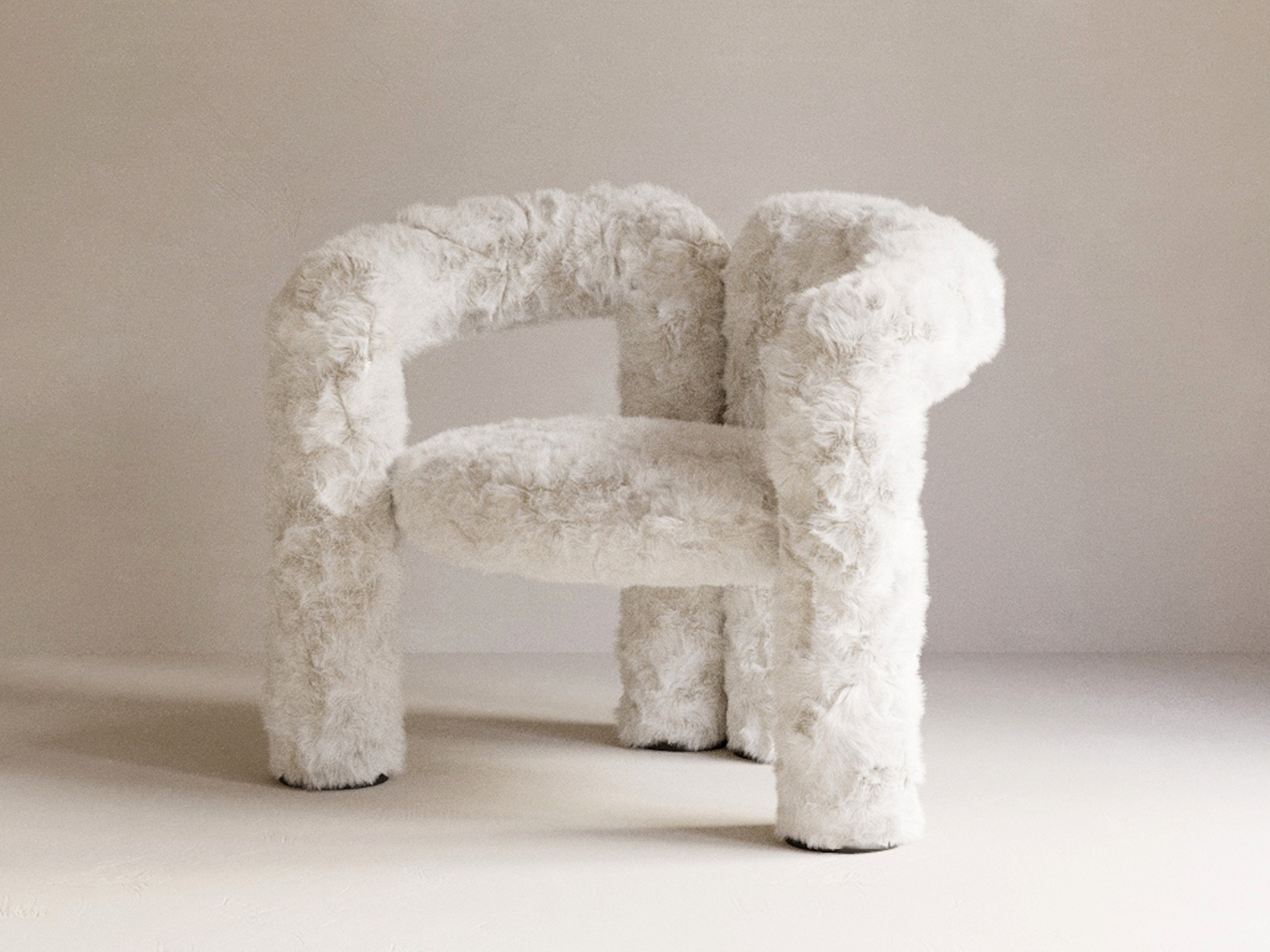 What have been some of your recent aesthetic obsessions or interests? 
Jenny: Since being in quarantine now, I've been more inspired by nature than ever. Color always directs my initial inspiration and the spring palette here in Maine is quite stunning. I'm trying to take it all in as much as possible. The yellows in the forsythia currently are unreal. I take really long walks with my husky Zuko every day, which in my normal day-to-day life, I frankly don't have the same luxury of time to do. Many of my best ideas pop up on these walks. There definitely is something to be said about taking this time to slow down a bit and observe more.
Have there been any strokes of luck or disasters in the making of any of your Pieces? 
Tai: As a team we are lucky the universe brought us together to build our brand. There have been countless disasters, but in our opinion you need to go through all those imperfect situations to learn from your mistakes. Each "disaster" has made us wiser and better. I'll give you an example of a disaster that now is kinda funny but then was an absolute nightmare: We made this beautiful and very expensive dining room table for a client using an onyx as the surface. Onyx is really pretty, but, depending on the piece, really fragile. We manage to get everything into place in the client's apartment, the onyx surface is hoisted and ready to be placed on the table's bases, and as we prepare position and lower the onyx it just crumbles. And not just a little bit. As one section begins to crack and come loose another section begins to do the same. We're dancing around the table trying to catch these falling chunks of onyx. Needless to say we were able to save the day by rushing another table surface through production as a replacement, but we don't use onyx for such large applications any longer.
As for a stroke of luck, when launching our debut collection, Chris shared our first lookbook with Jill and Monica and they quickly invited us to participate in their Offsite show that year. We were shocked. It was really a lucky break. To be honest, we were totally unprepared and not ready to present our work, but their invitation forced us to get our ducks in a row. And here we go…again!