02.15.17
Our Favorite Finds From Stockholm Design Week 2017
Though the design world often looks to Scandinavia for trends, this year's Stockholm Design Week didn't so much define new patterns in design as give us perfect examples of the current styles. There were new takes on channel tufting; color-blocked interiors; peaches, rusts, aquas and pinks; tubular metal; and lots of bleached wood. Hem opened a new showroom, the people behind Austere opened a social club, and Note Design Studio brought its signature look to the fair's ever-evolving Design Bar concept. This will likely be our last fair round-up until Milan, so enjoy the eye candy while you can — we've rounded up 20 of our favorite projects below!
Beckmans College of Design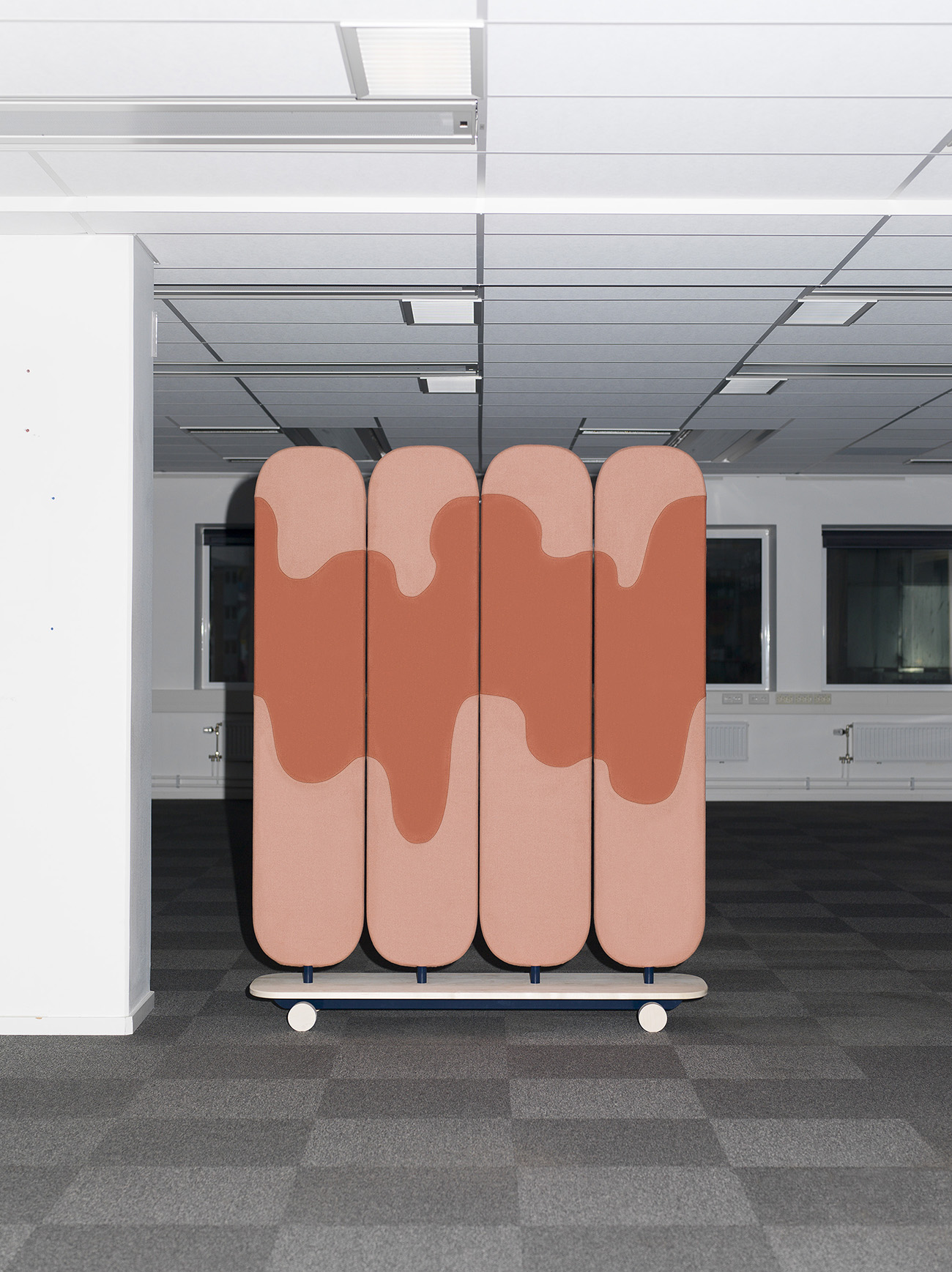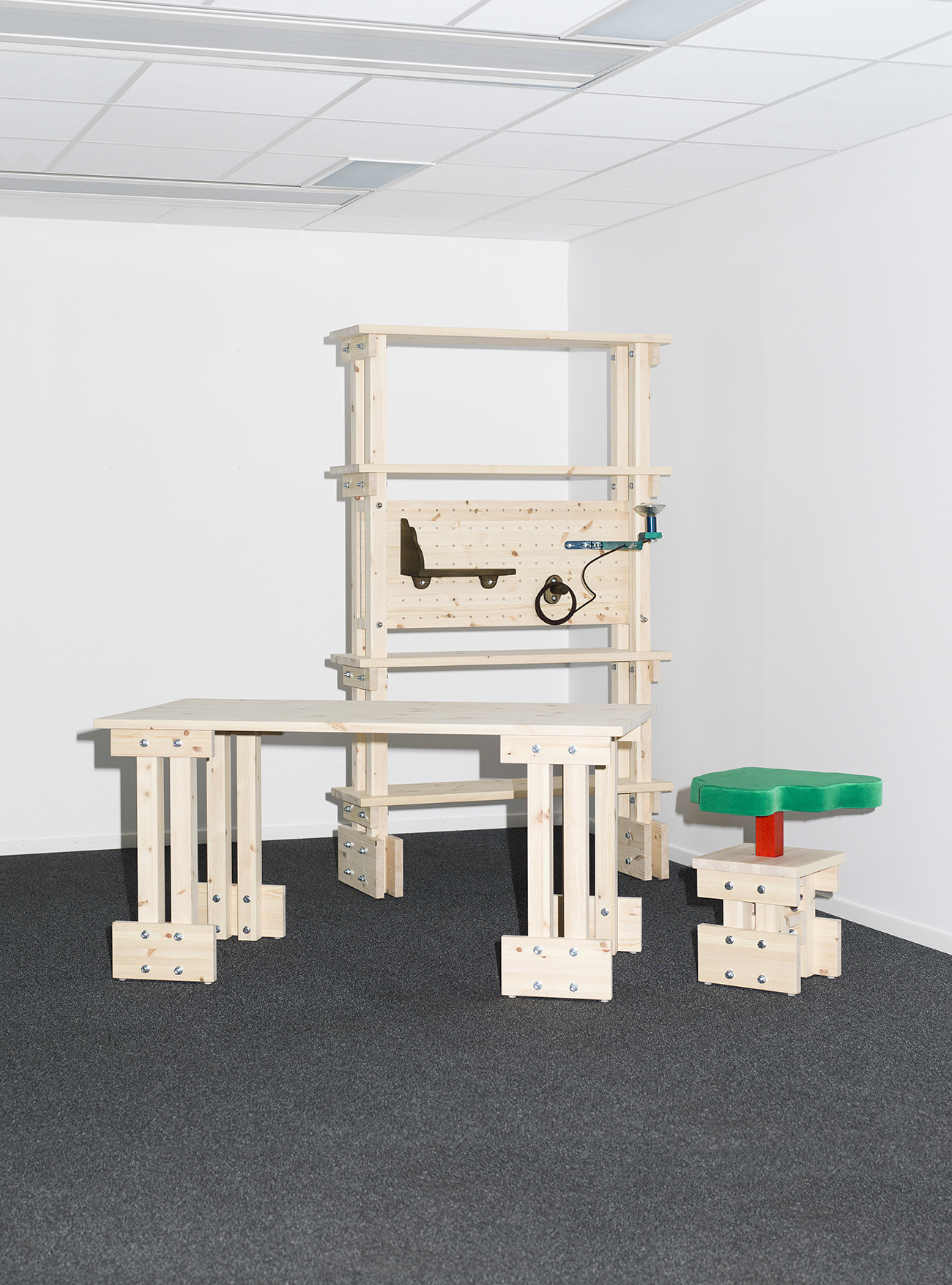 People sometimes ask us why we tend to focus on certain design schools, and this project, from Beckmans, is the perfect response. The students took a relatively tired concept — what should the office of the future look like? — and imbued it with real personality and an impeccable aesthetic (not to mention well-shot and abundant press photos). We particularly love the OAS sofa up top by Hanna Wik and Ella Westlund, the room divider by Charlotte Lorensson, Maria Chifflet and Jim Claesson Zsuppan, and the office concept by Isabelle Tapper and Jonatan Nilsson (a former intern of Swedish superstar Anton Alvarez).
The Design Bar by Note Design Studio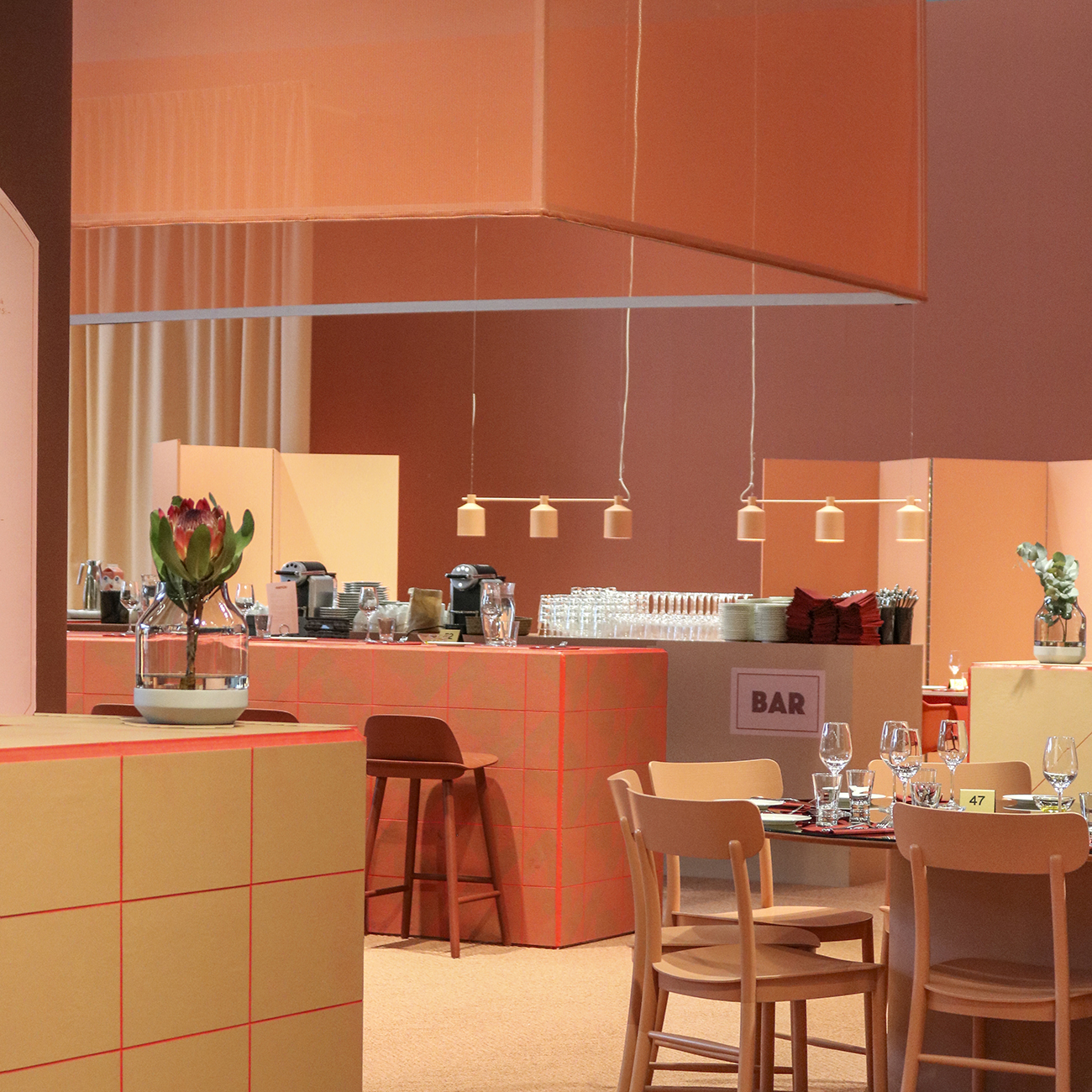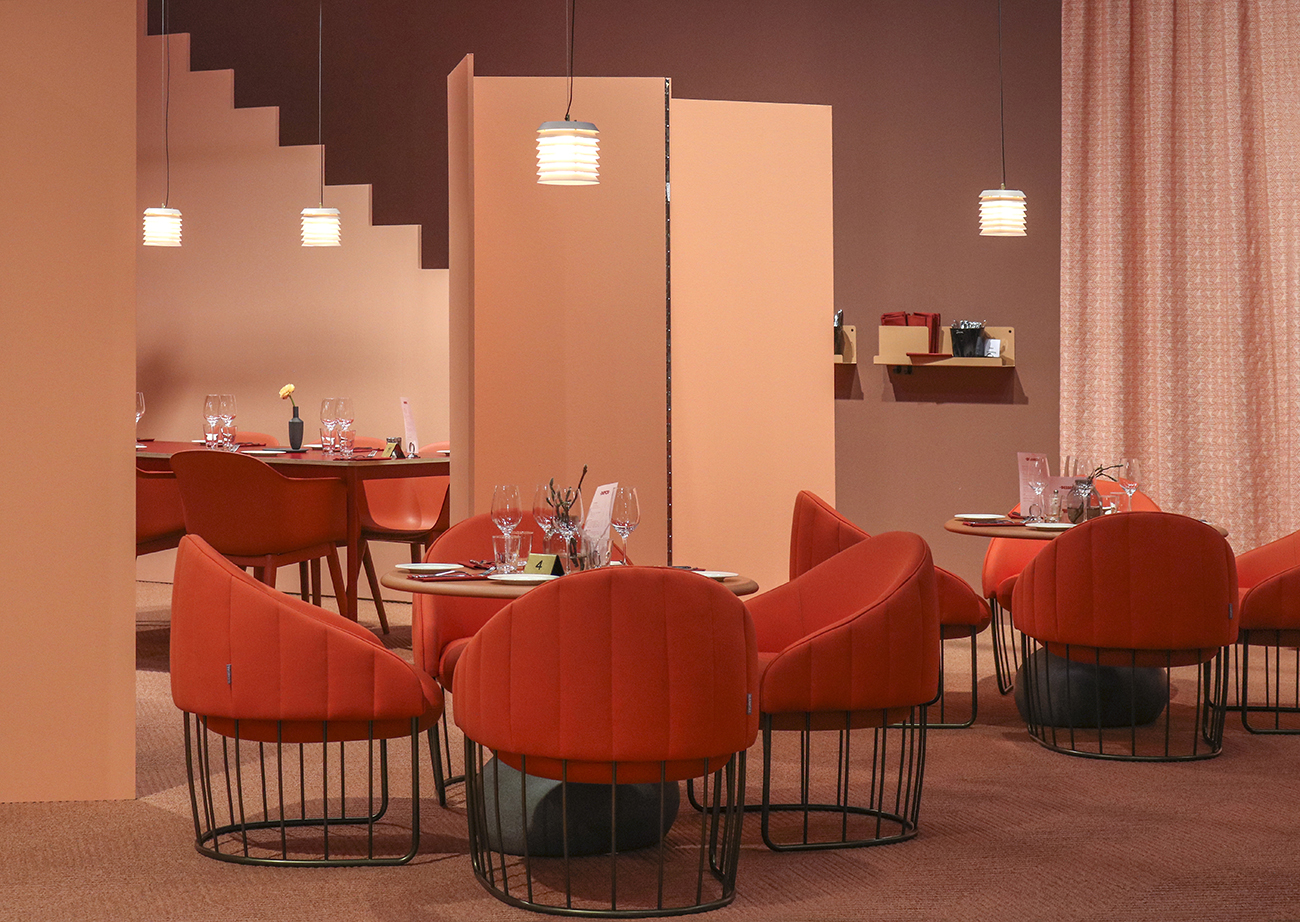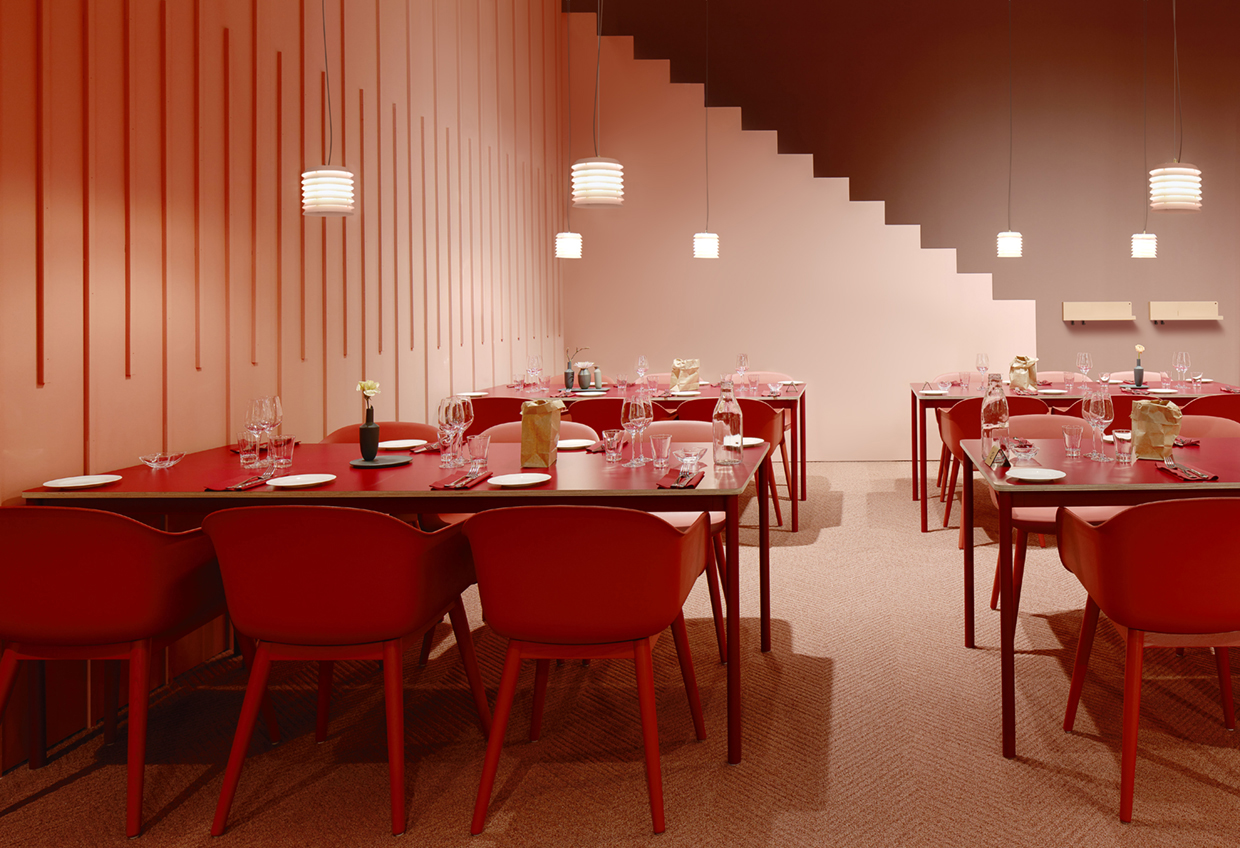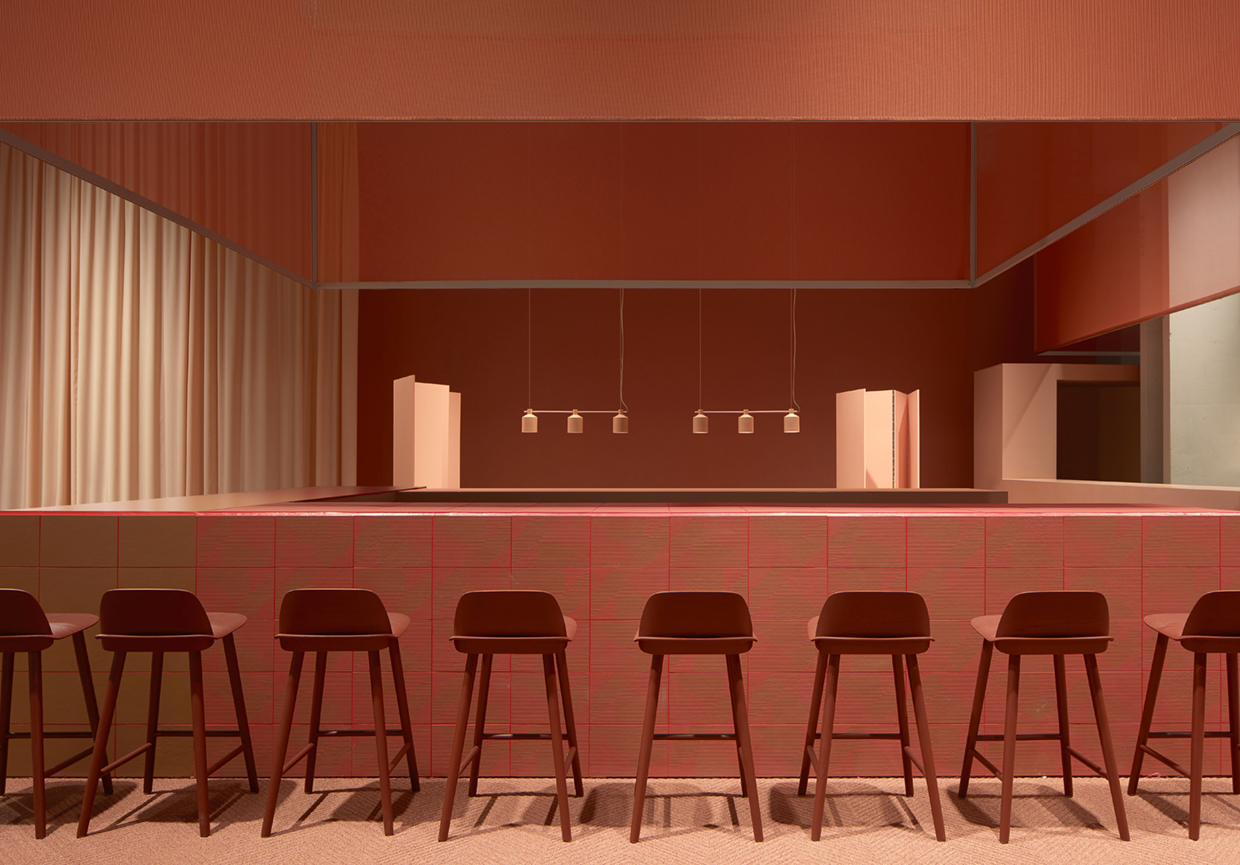 Remember this apartment? It's the first thing we thought of when saw this year's concept for The Design Bar, a full-fledged, weeklong restaurant inside the fair, created by Note Design Studio (whose principal, Daniel Heckscher, that apartment belongs to.) We love the tone-on-tone palette: "Our ambition was to work from the gut to create a space that feels warm, visual and inviting. We chose to forget words like "attractive", "smart" and "functional" during our creative process opening up for other keywords and aesthetics. We looked at strong, colorful works from Bofill and Barragan and decided to do a warm tempered zone in the fair in the middle of the harsh and cold Stockholm winter."
Jenny Nordberg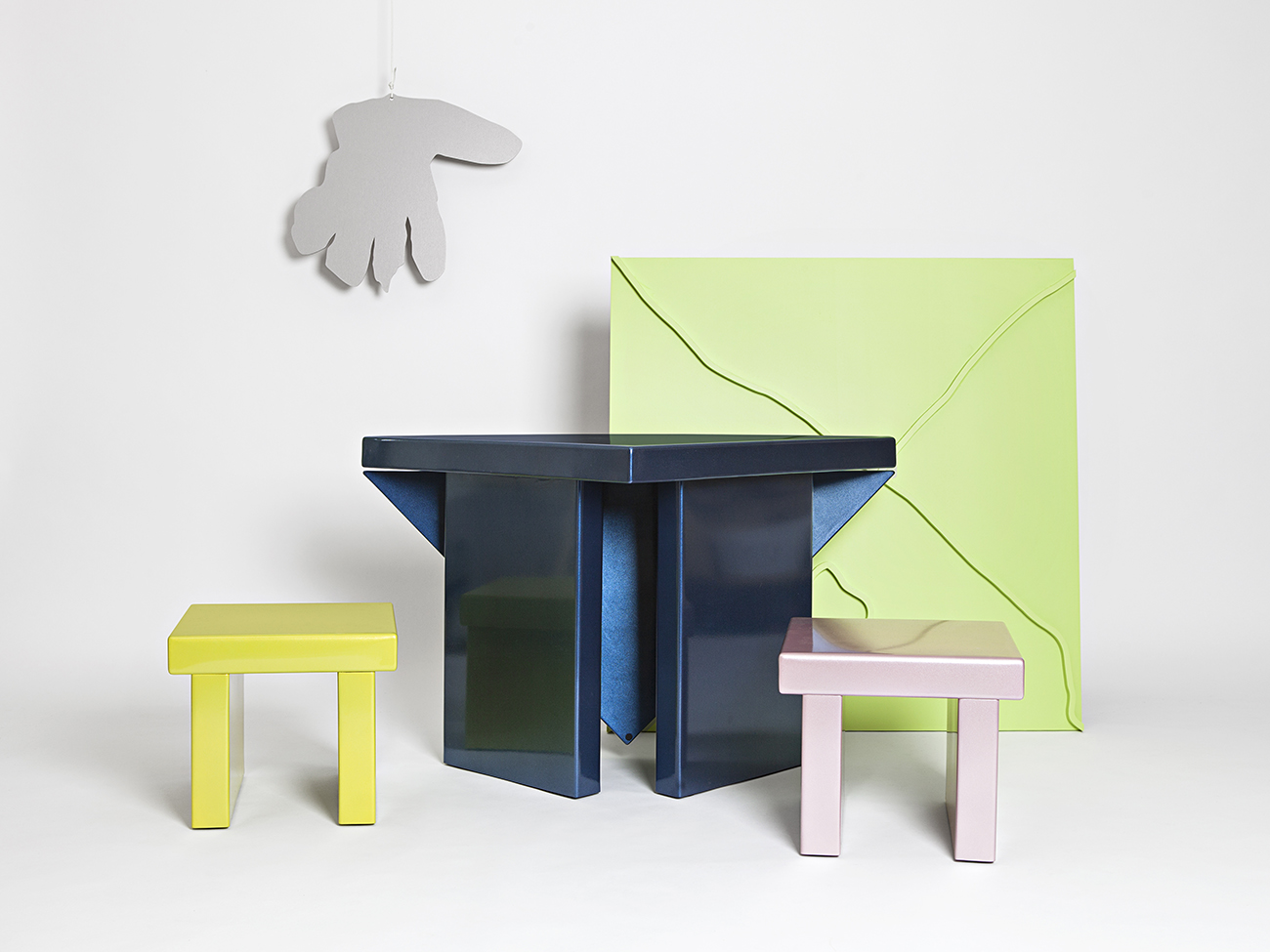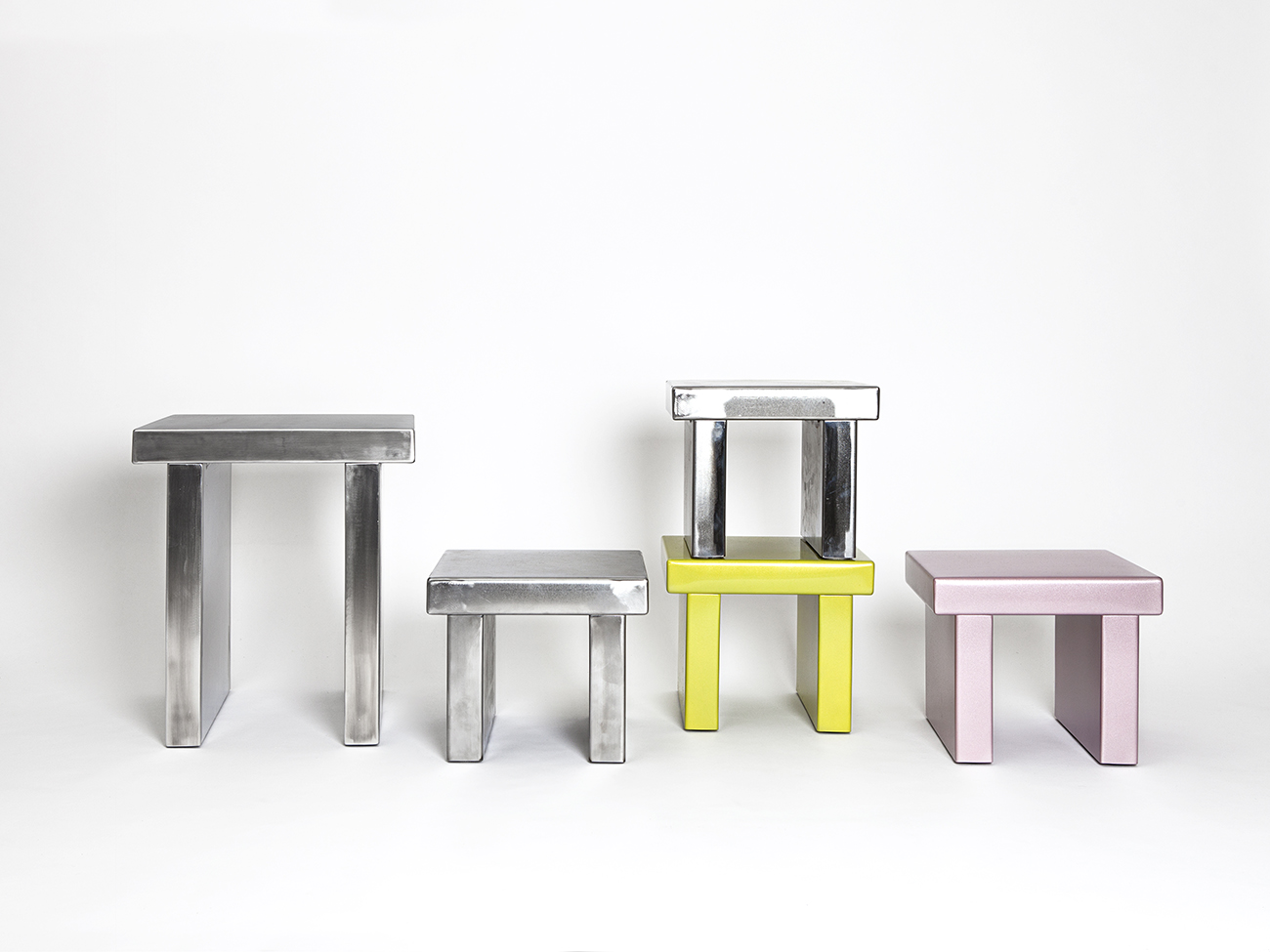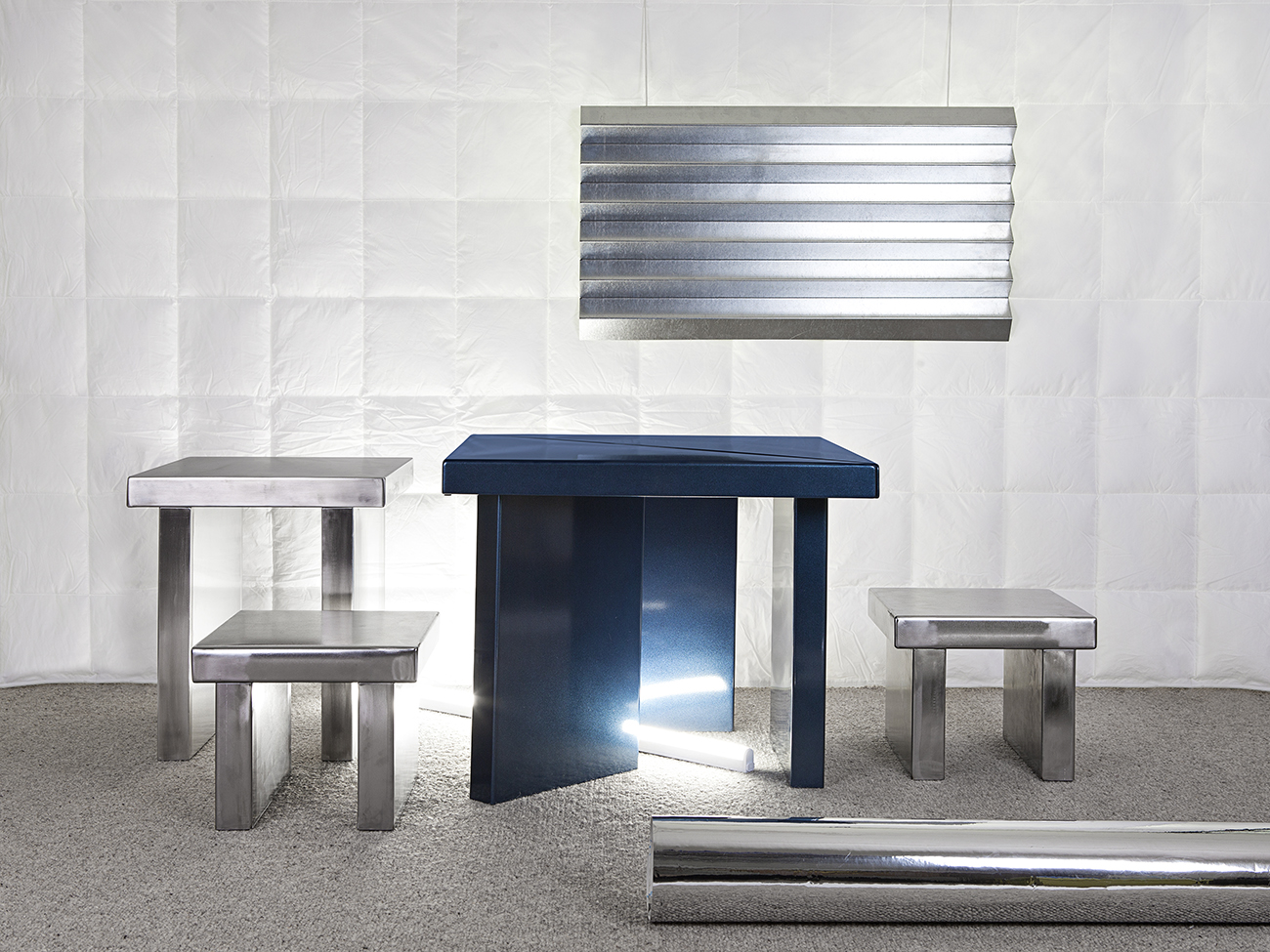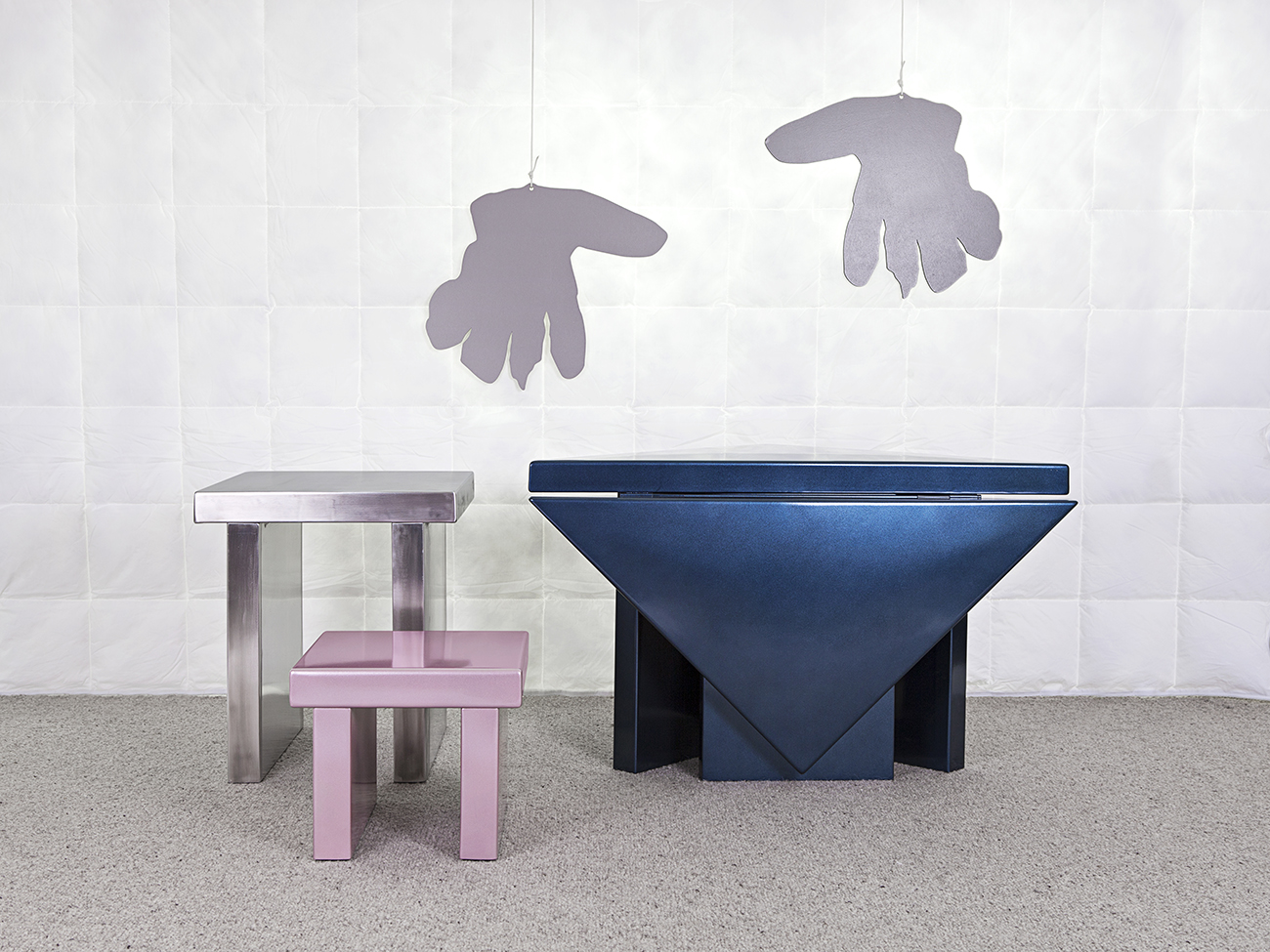 Swedish designer Jenny Nordberg was asked by the Stockholm children's store Jr-Work-Shop to create a collection for children. Having never designed for children before, she turned to her daughter for advice: "Her thoughts about furniture, objects and interiors are both grand and unrestricted. The ideas she has are also constantly changing, often inconsistent and based on seemingly random impulses. This project has been guided by our conversations." The series includes a metallic-coated steel triangle table that turns into a four-top (for different-sized families) as well as painted MDF cutouts of her daughter's hands.
Front Design for Zero Lighting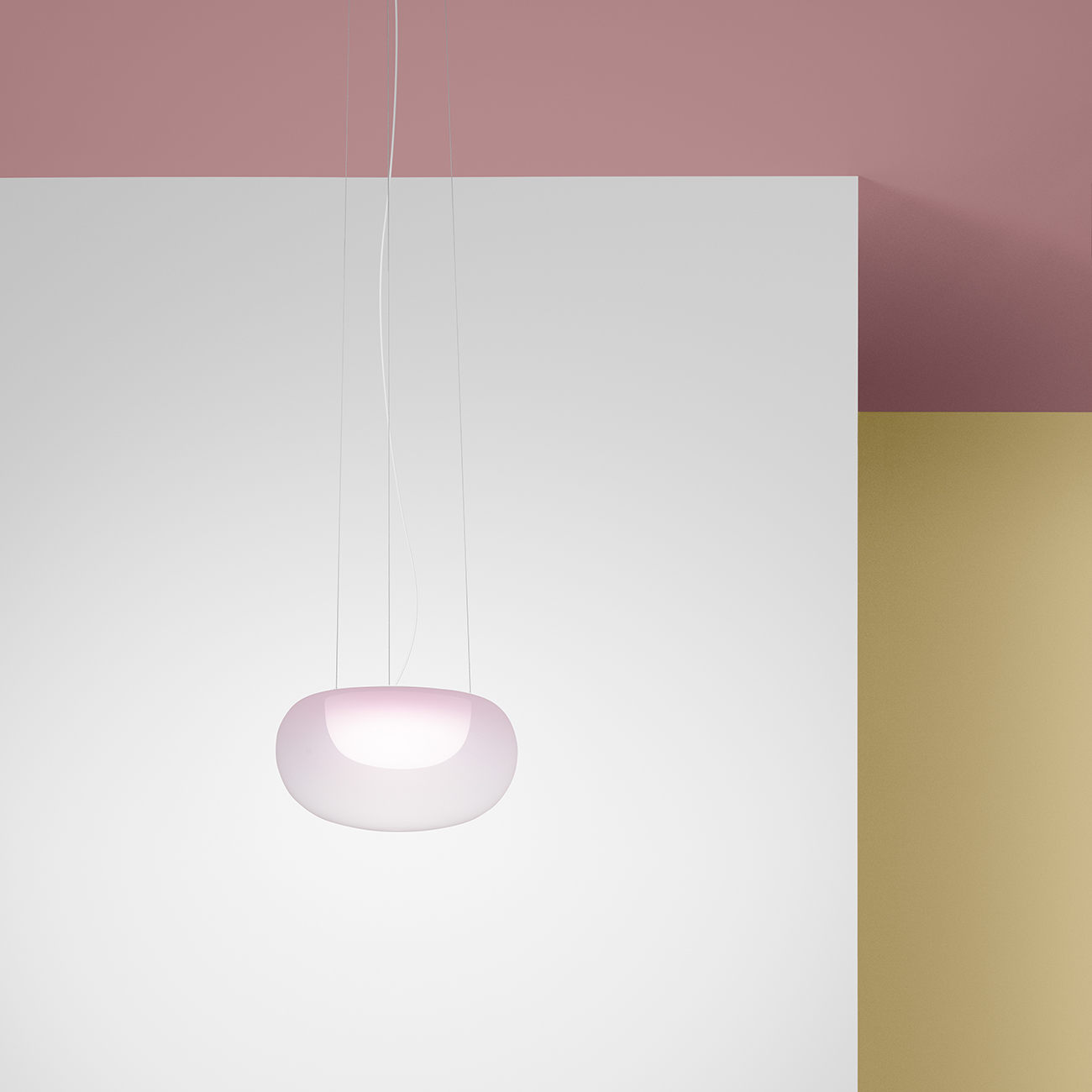 As a follow-up to their Fog light, the Swedish group Front launched their new Mist pendant for Zero Lighting, which has an inner, colored shade surrounded by an an outer, semi-translucent one, to create a diffuse effect.
Thomas Bernstrand and Stefan Borselius for Blå Station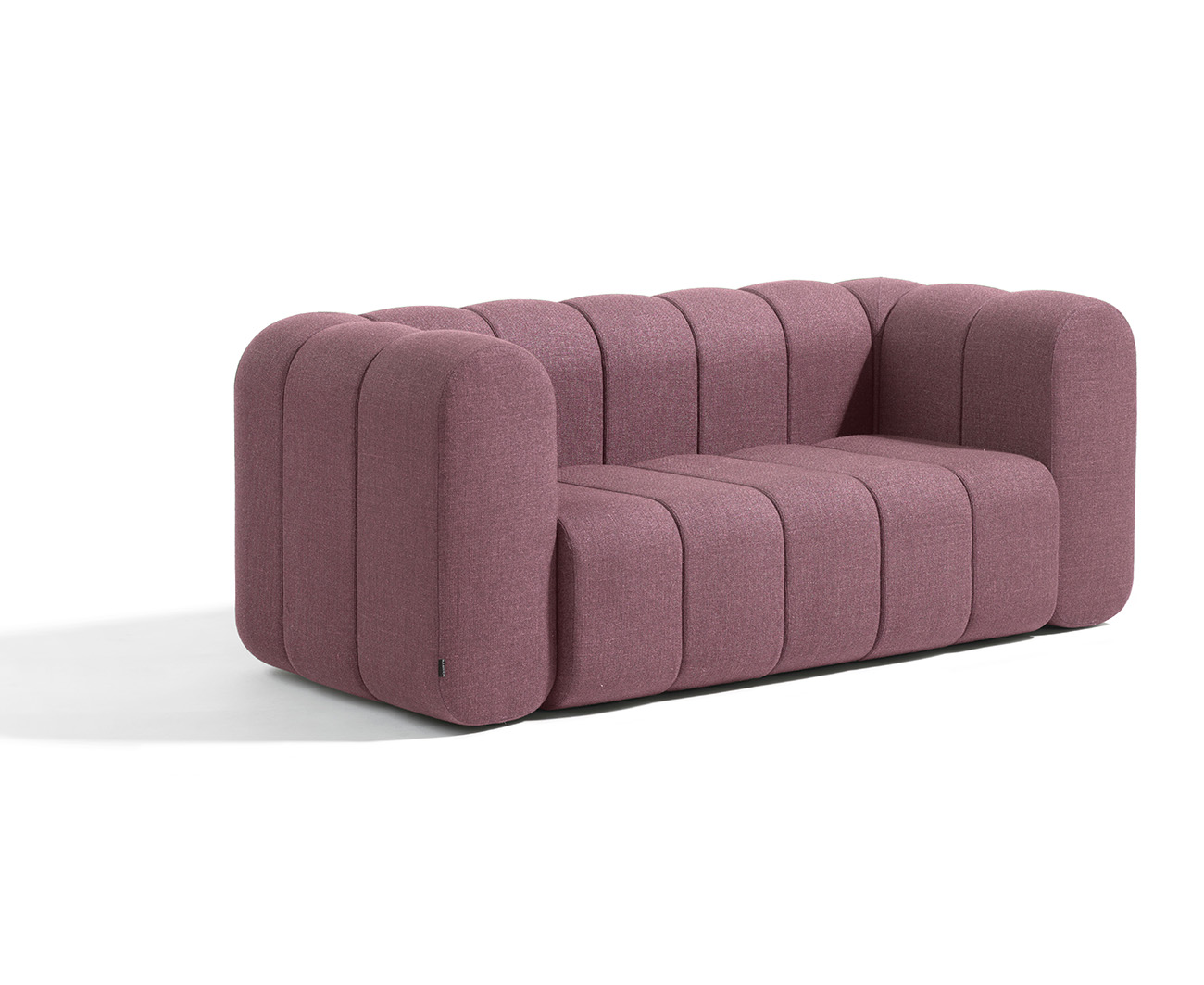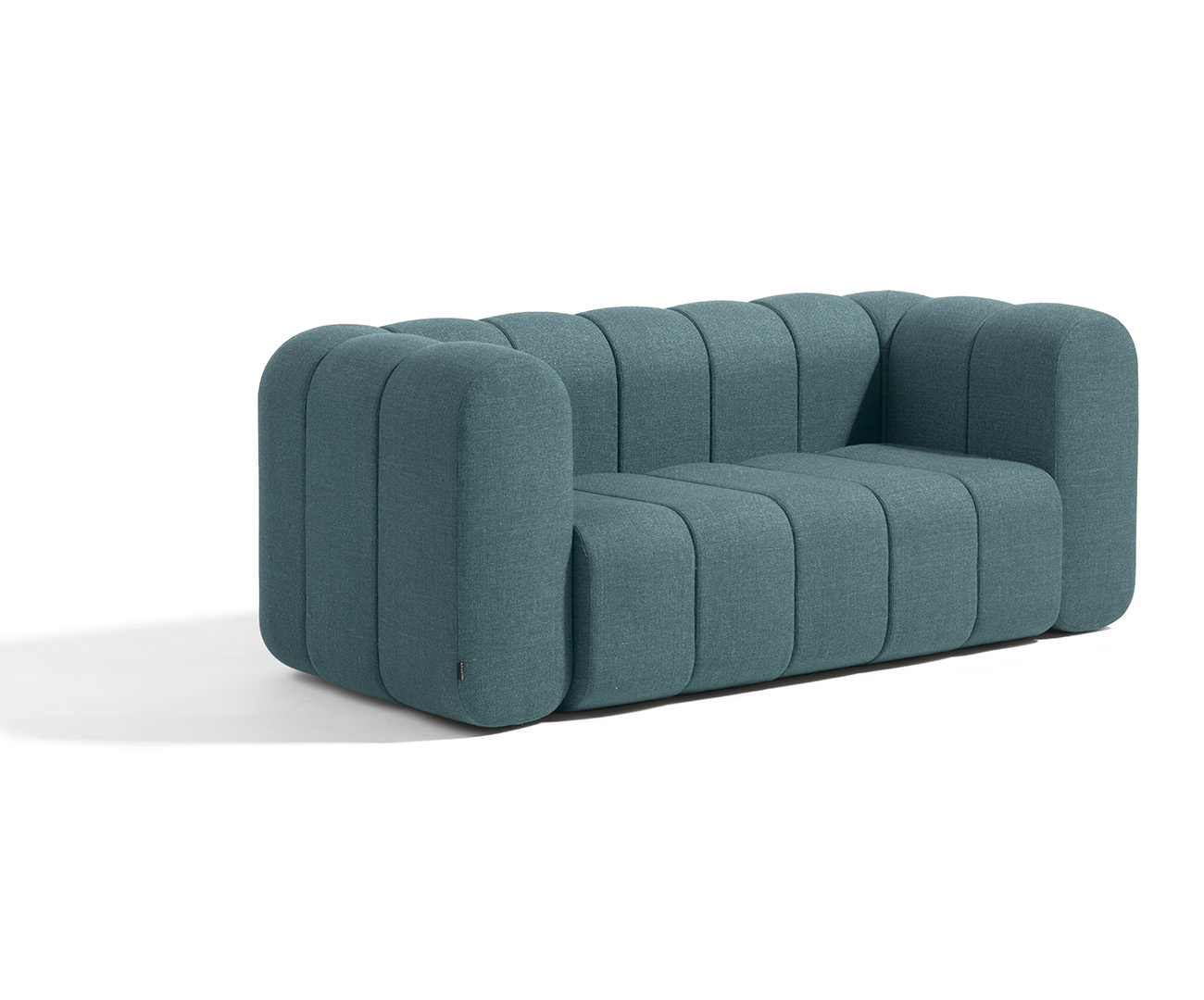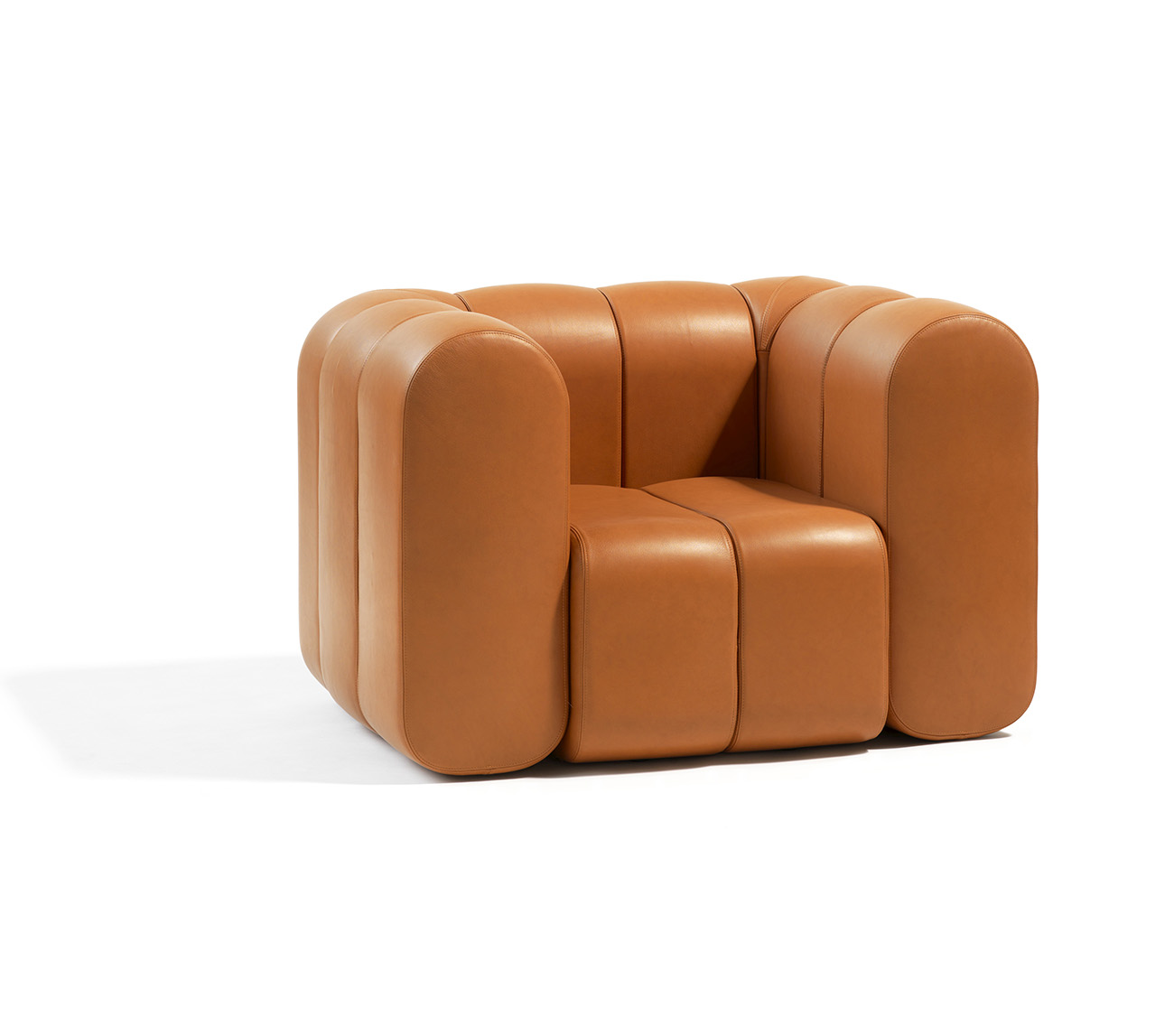 One of our favorite launches last week was the Bob sofa by Bla Station, which is made from five different modular, cushioned slices that can be arranged in nearly any configuration — an ottoman, a sofa, a daybed, an armchair, or a bench, in any size you wish.
HAHA Stockholm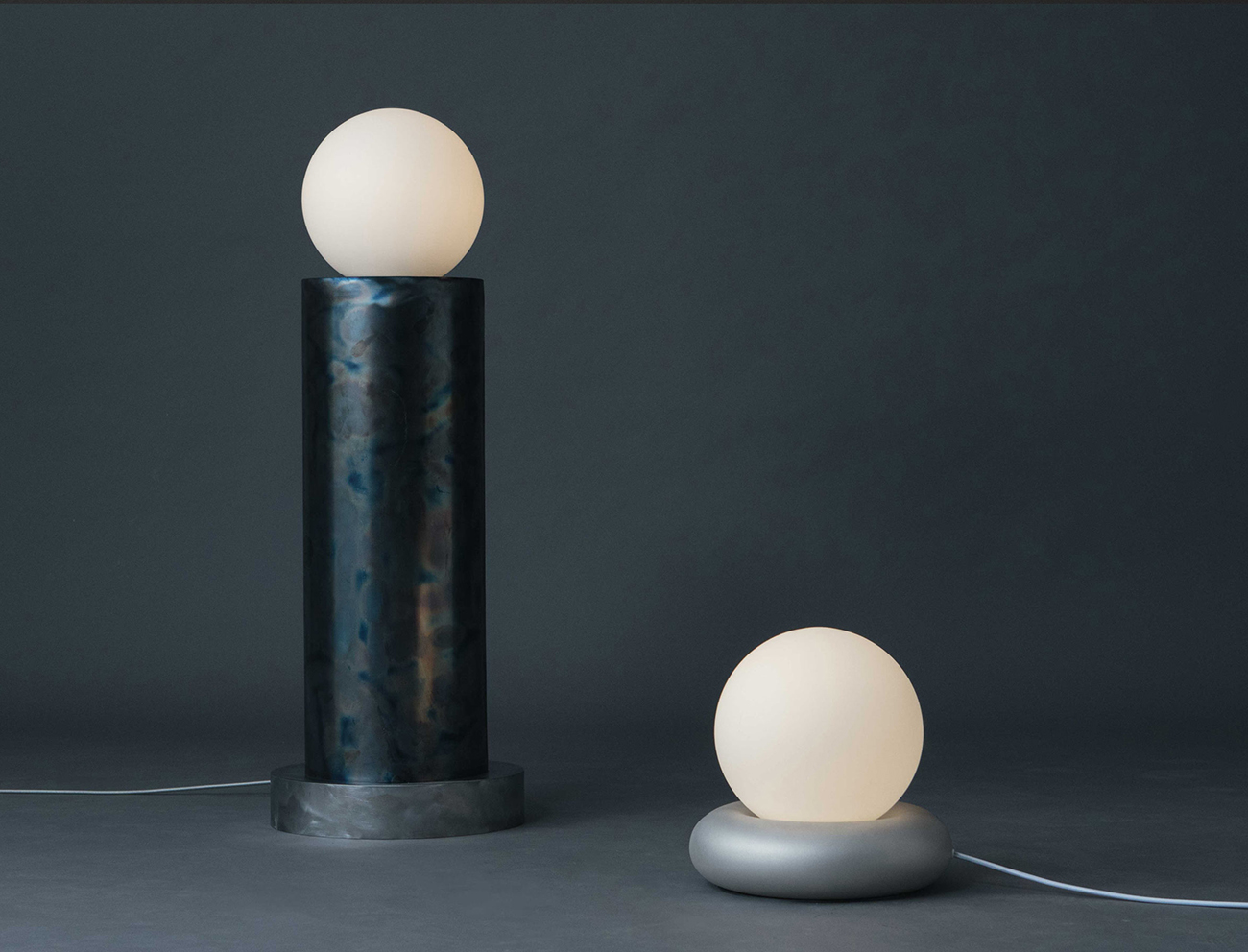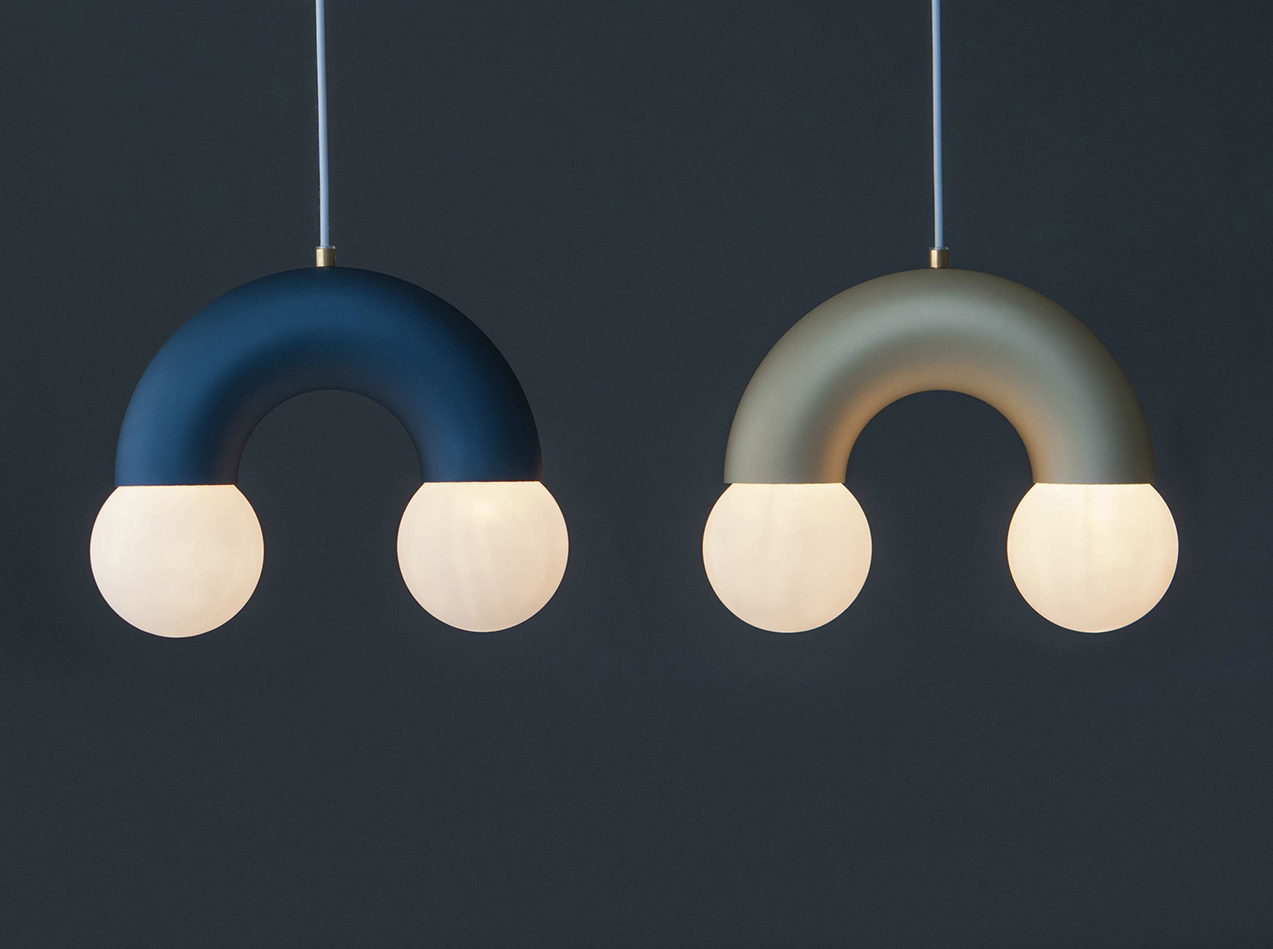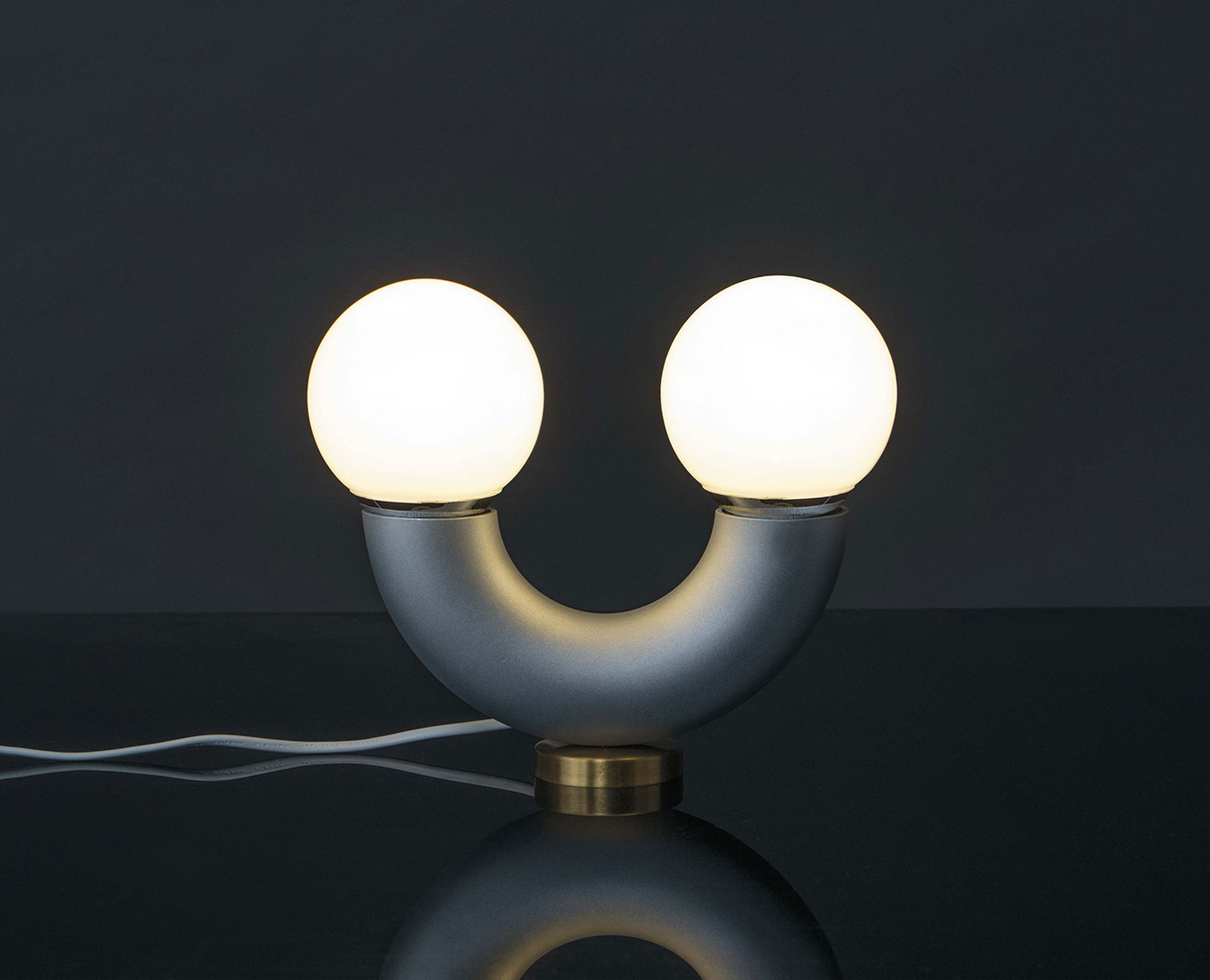 HAHA Stockholm's second collection was just as assured as their first. This time, the trio focused on lighting, using cylindrical metallic components as a base for columnar and donut-shaped table lamps, rainbow-like pendants and floor models.
Tom Chung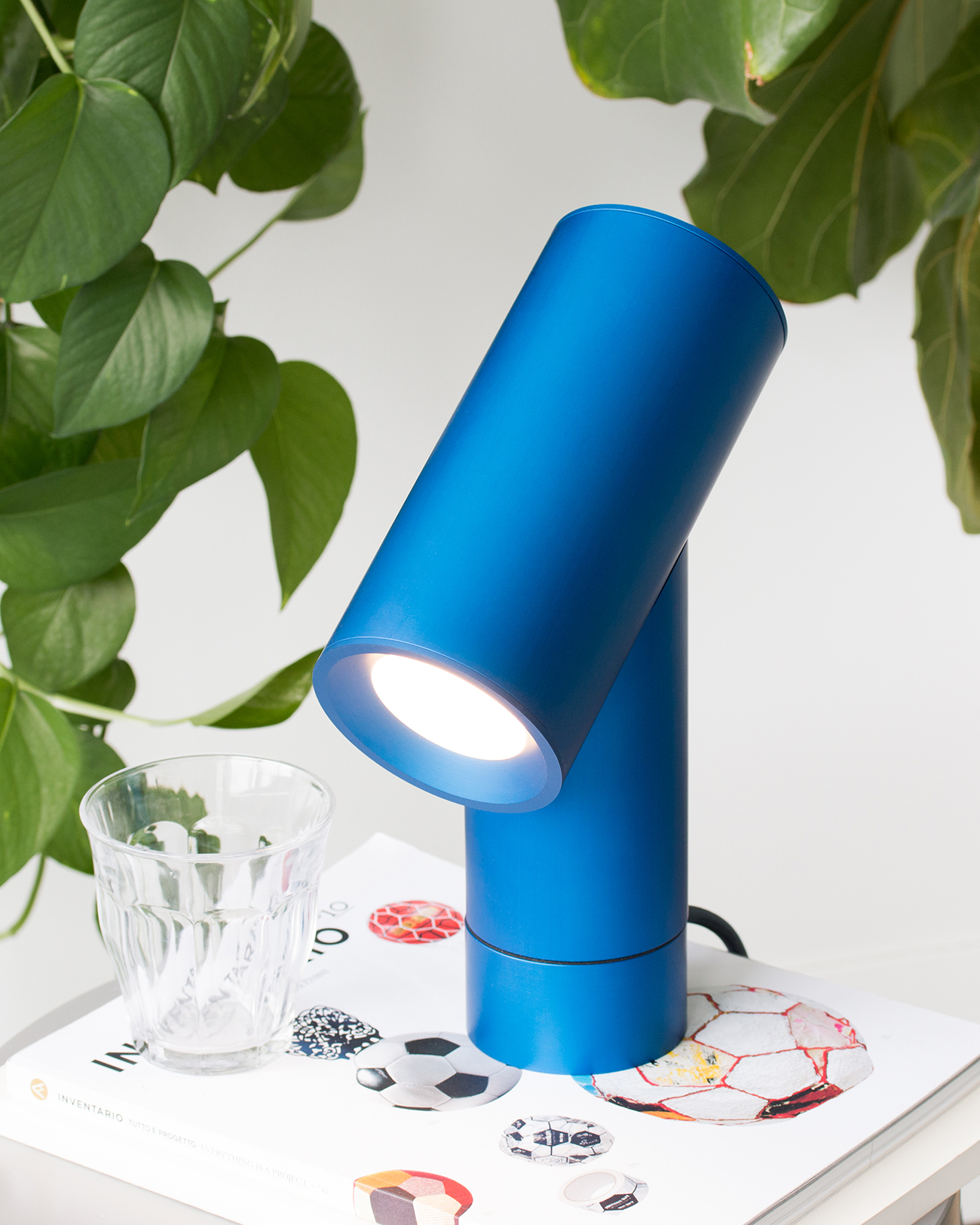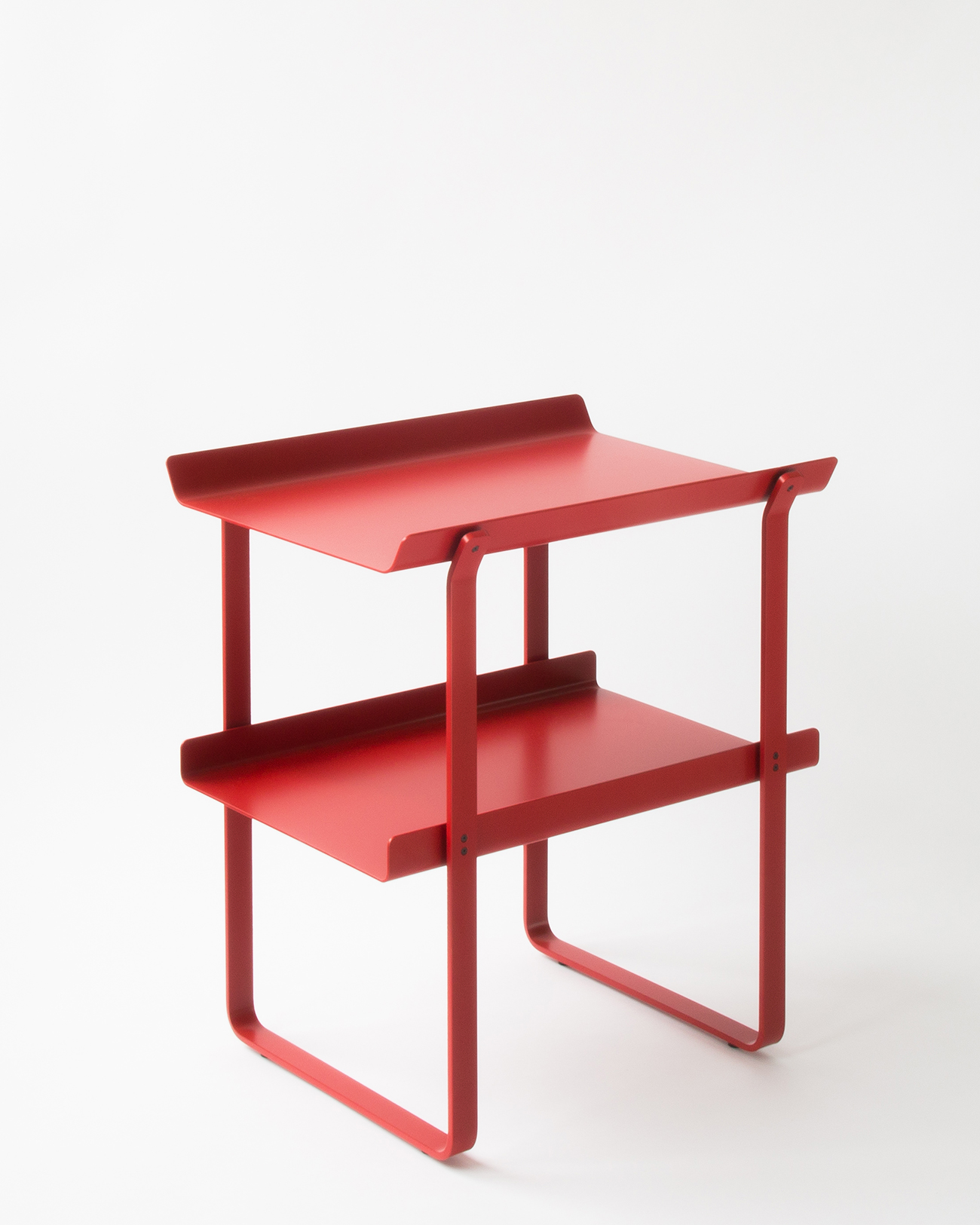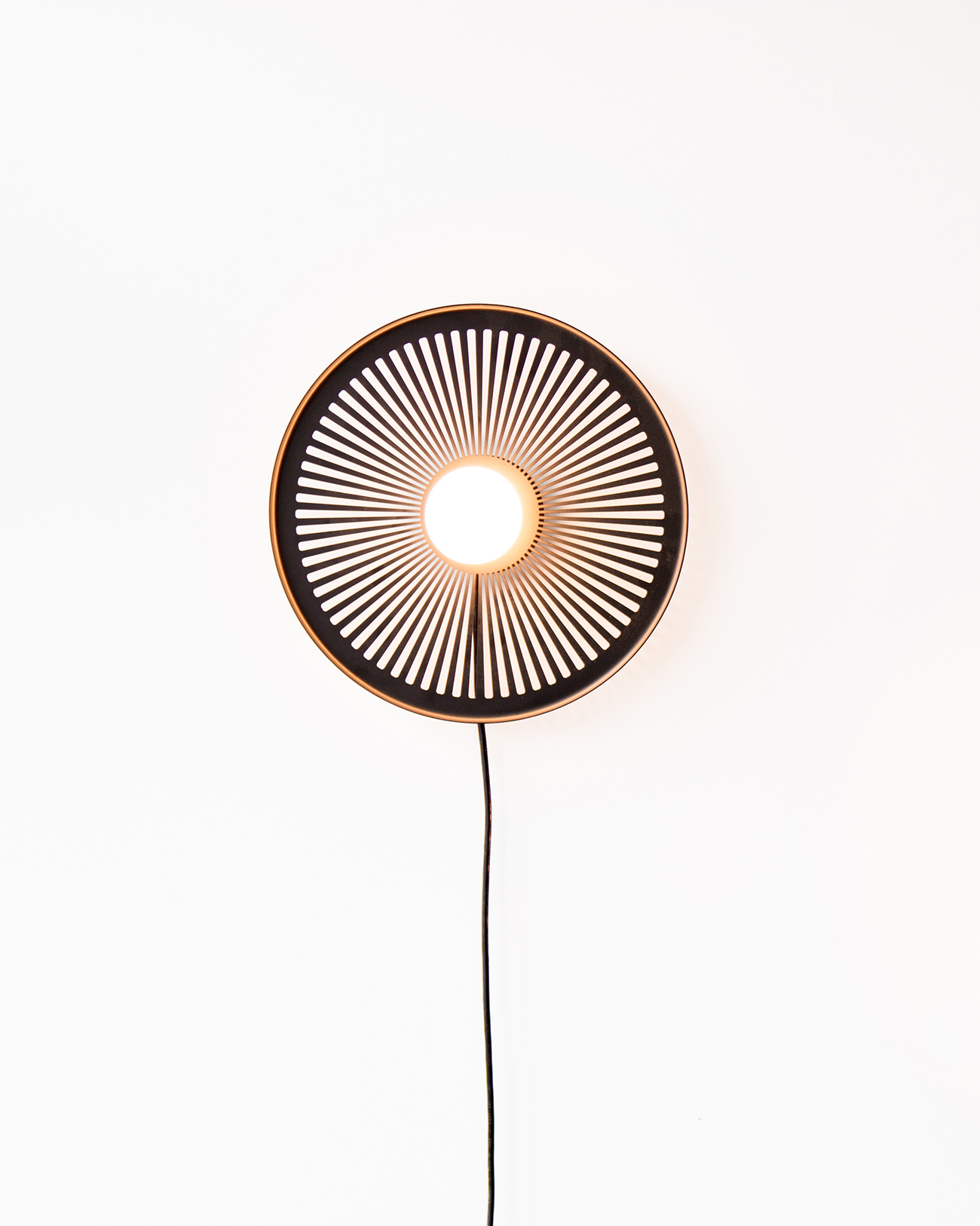 Toronto-based designer Tom Chung presented a collection of furniture that takes advantage of Canada's long history of industrial metal production — a chair, table, light, and sconce, whose prototypes were manufactured in Canadian shops that specialize in printing press repairs, exhaust parts, and industrial welding.
Knauf & Brown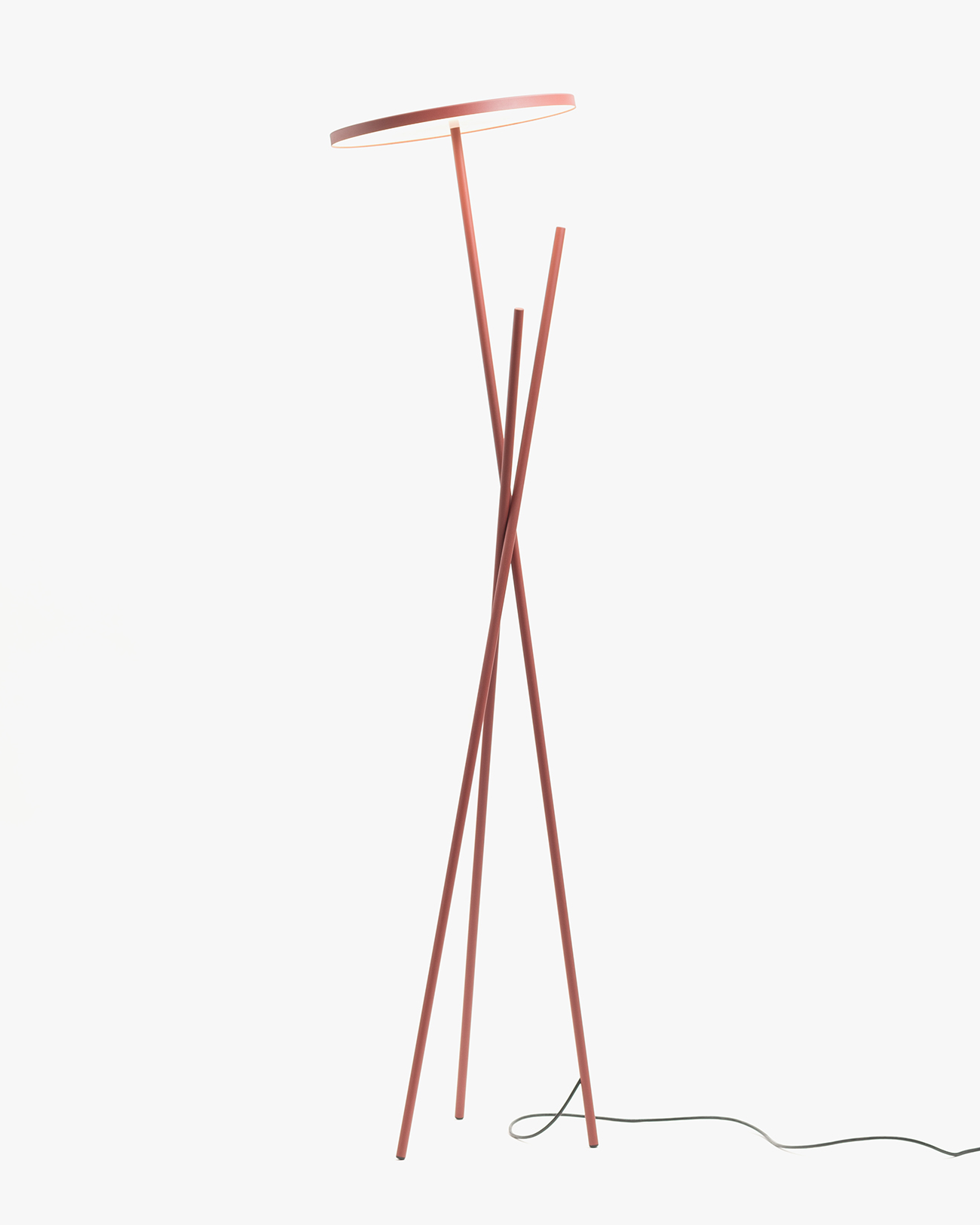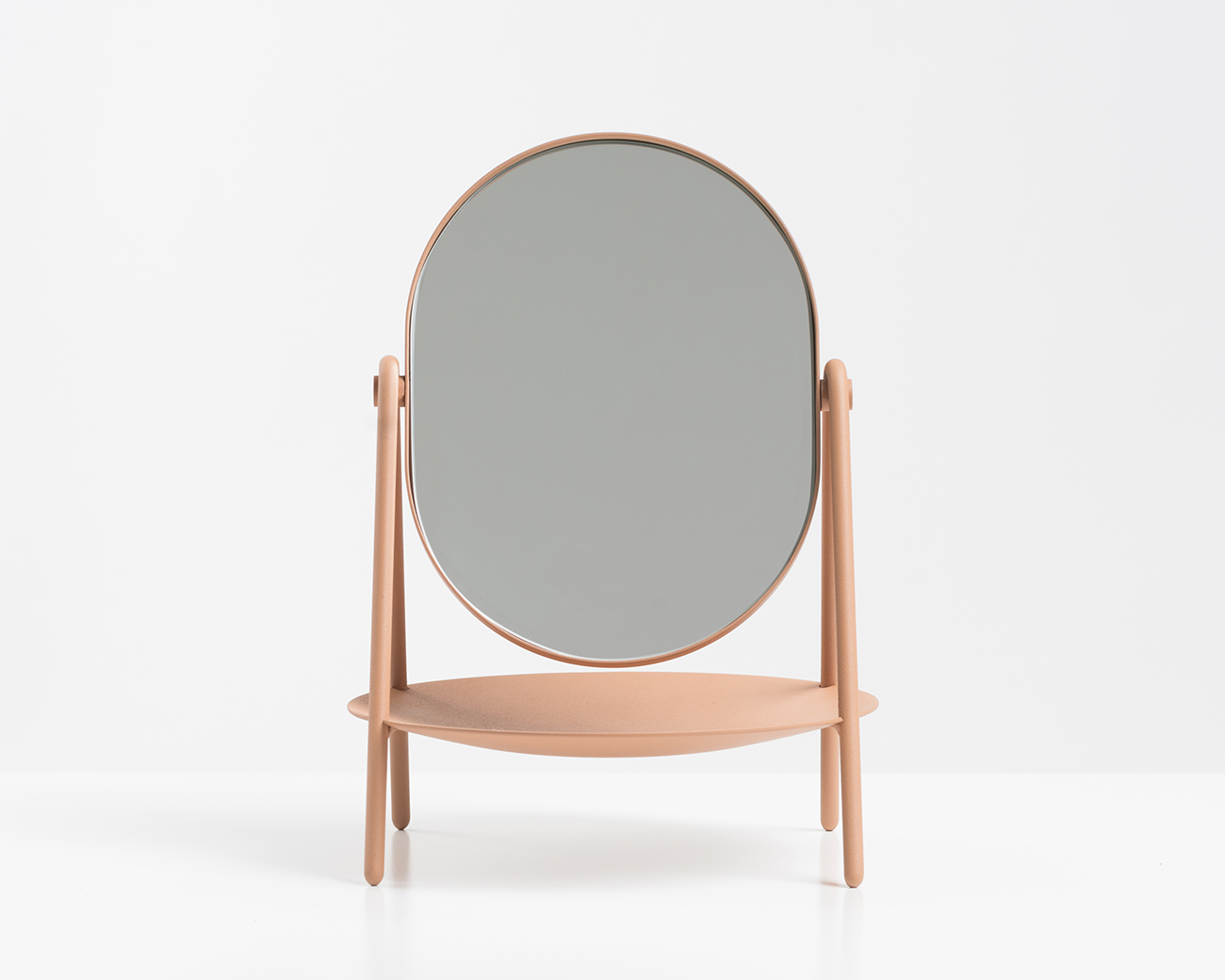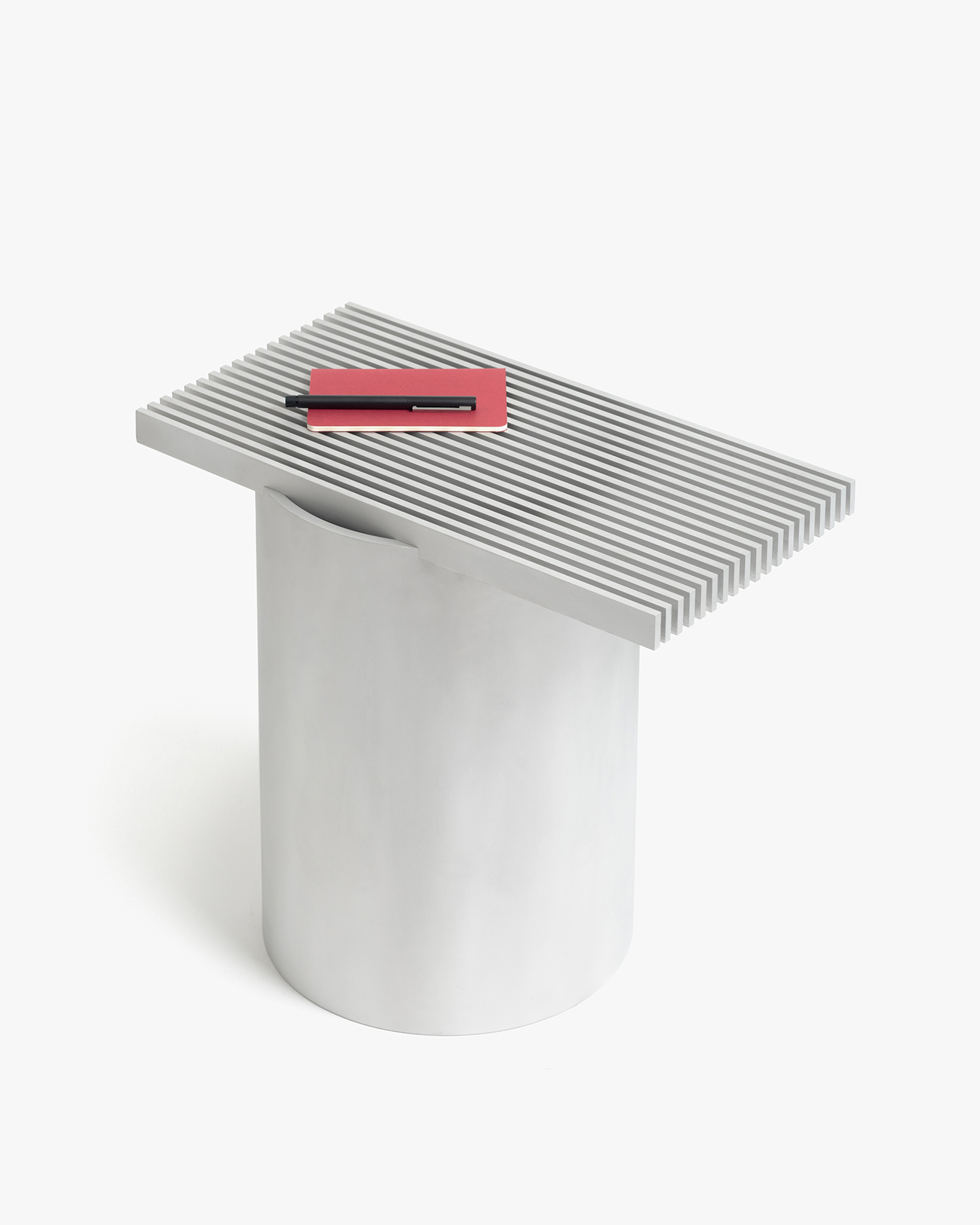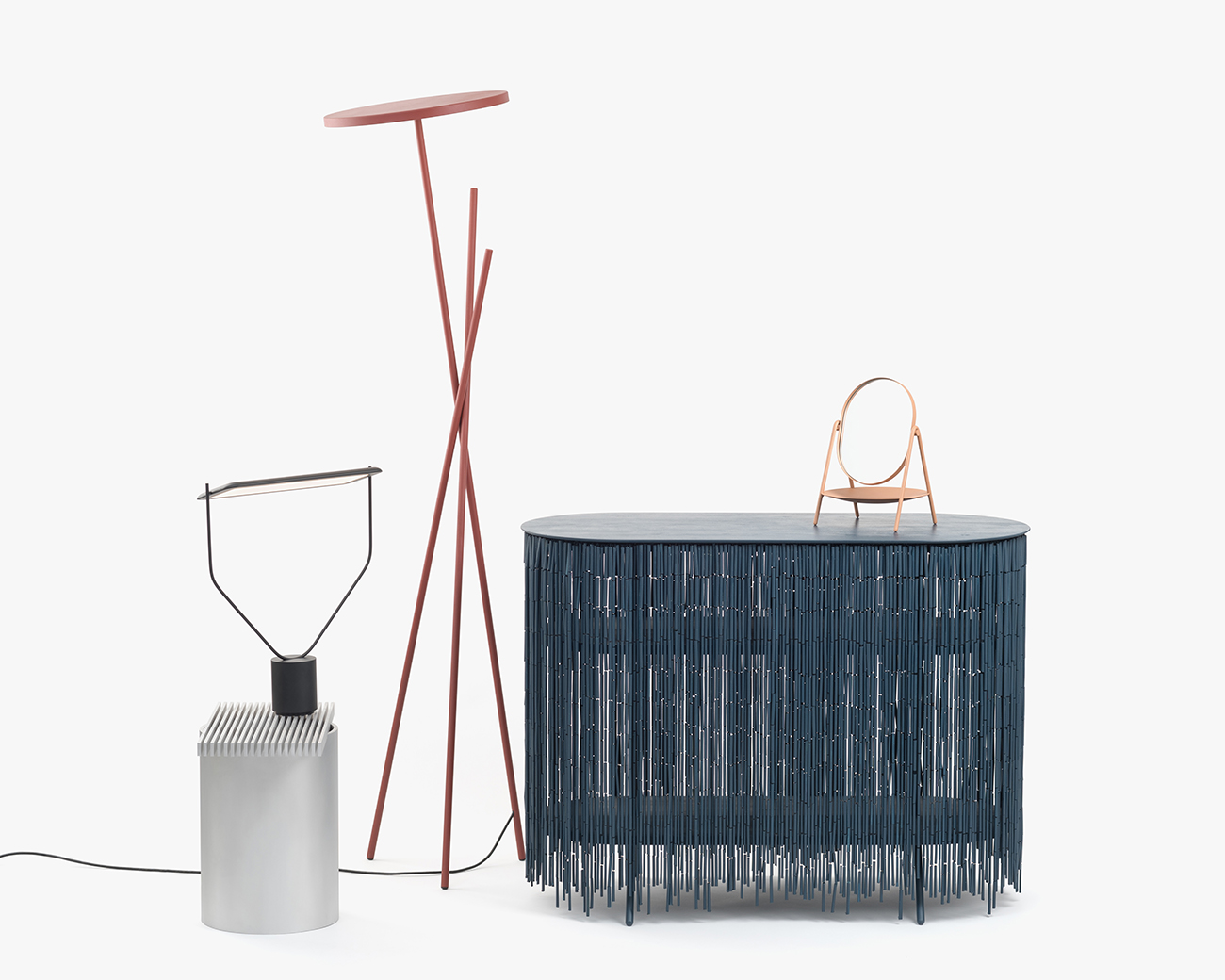 Vancouverites Knauf & Brown launched a collection that included a skirted bamboo credenza, ridged aluminum table, and a smart mirror and catch-all in one.
Designed to Last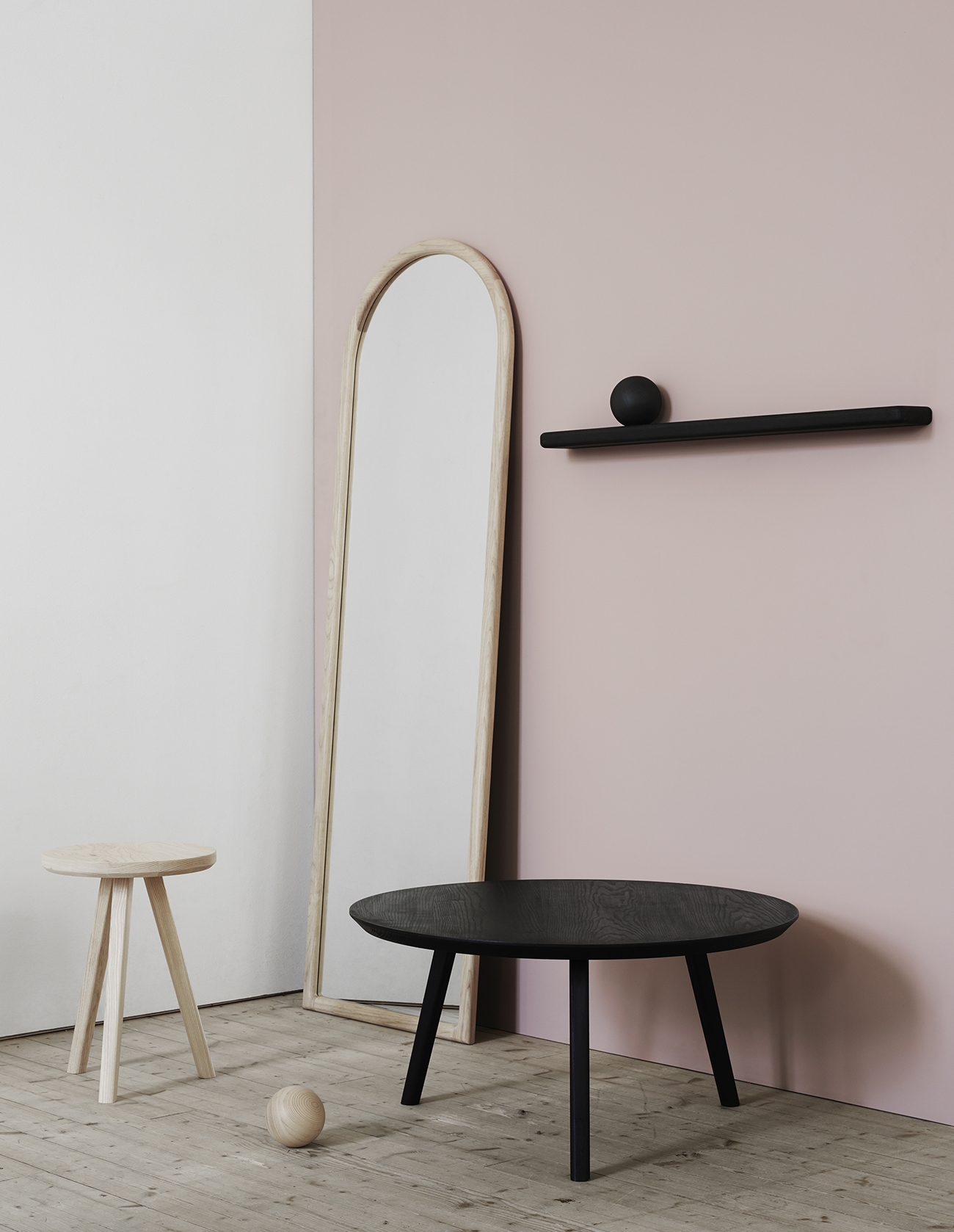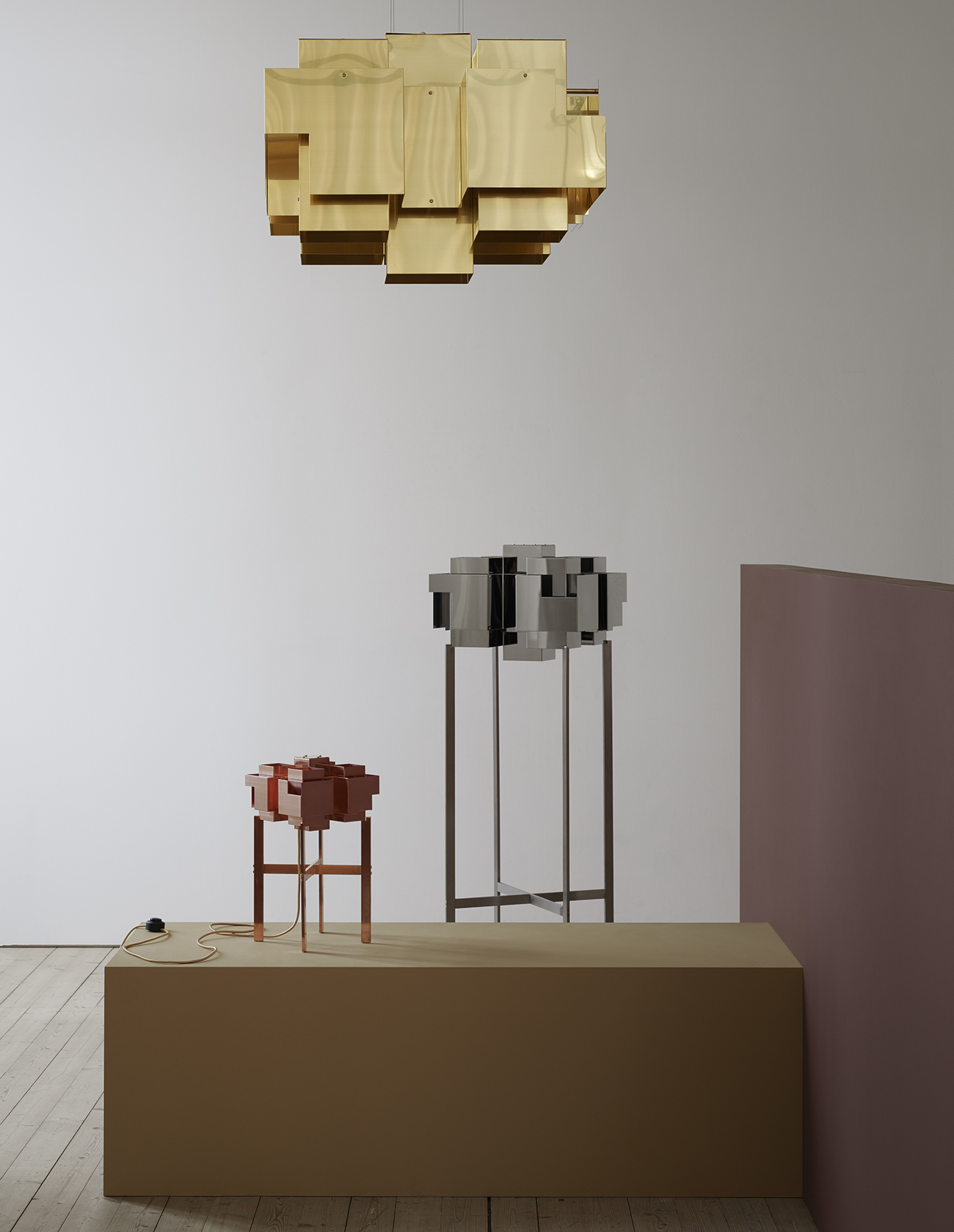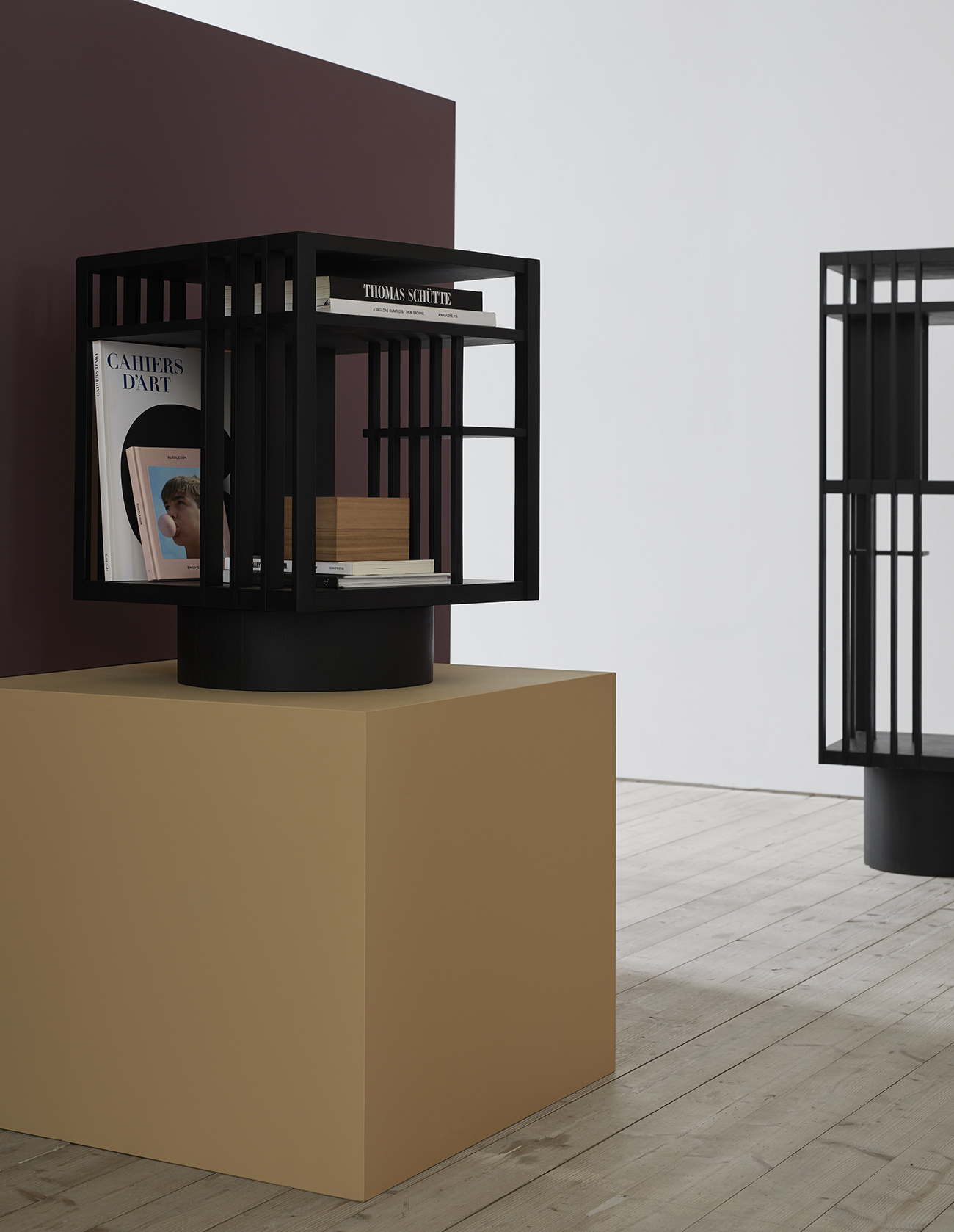 The exhibition Designed to Last — a collaboration between Residence Magazine and ArkDes and designed by Norwegian stylists Kråkvik & D'Orazio — was a meditation on sustainability and the design world's role in it.
Andreas Engesvik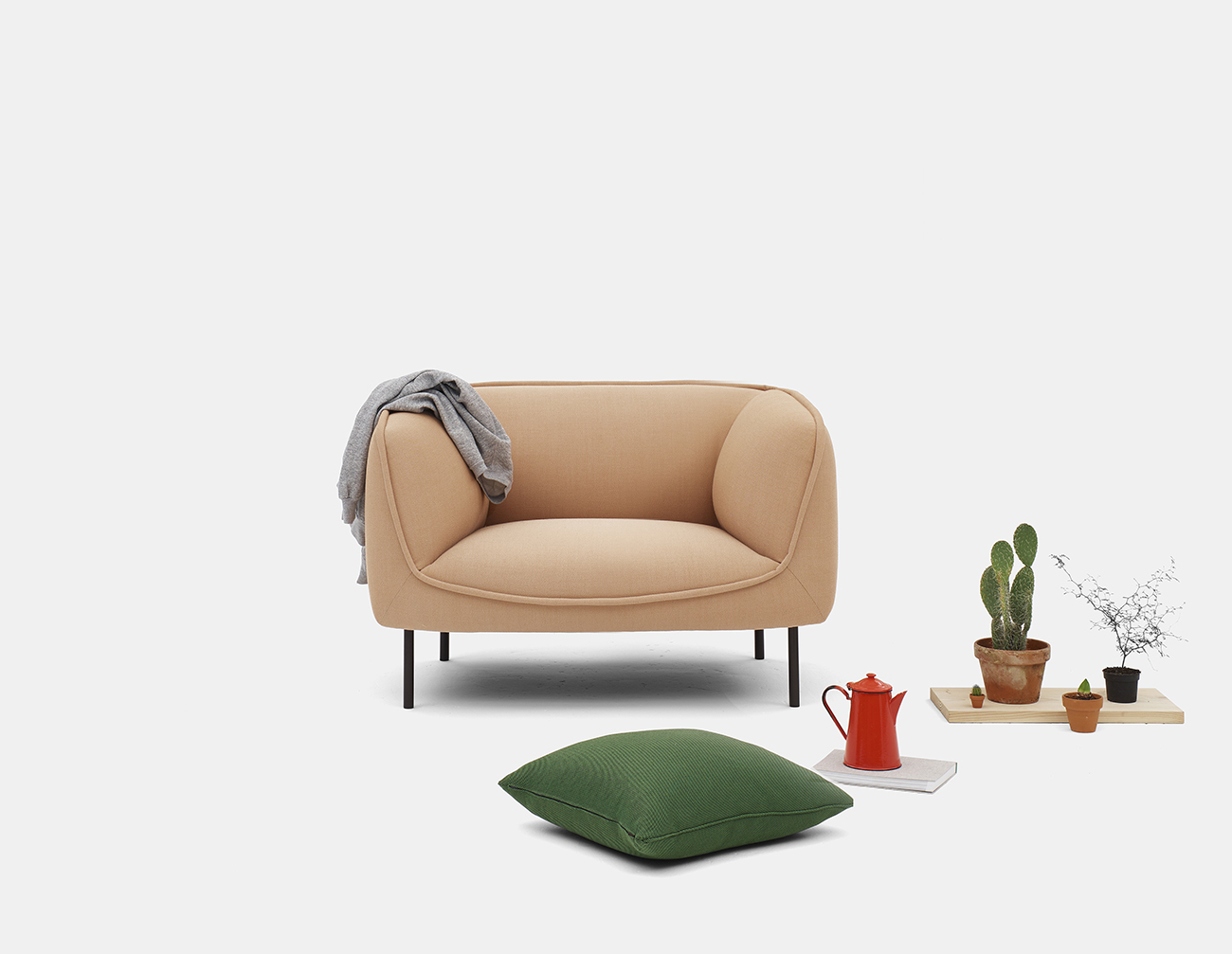 Andreas Engesvik is the reigning king of the comfy but stylish armchair: First came Bollo for Fogia, one of our favorite launches from last year, and now the Gather armchair for Edsbyn makes its cozy debut.
Luca Nichetto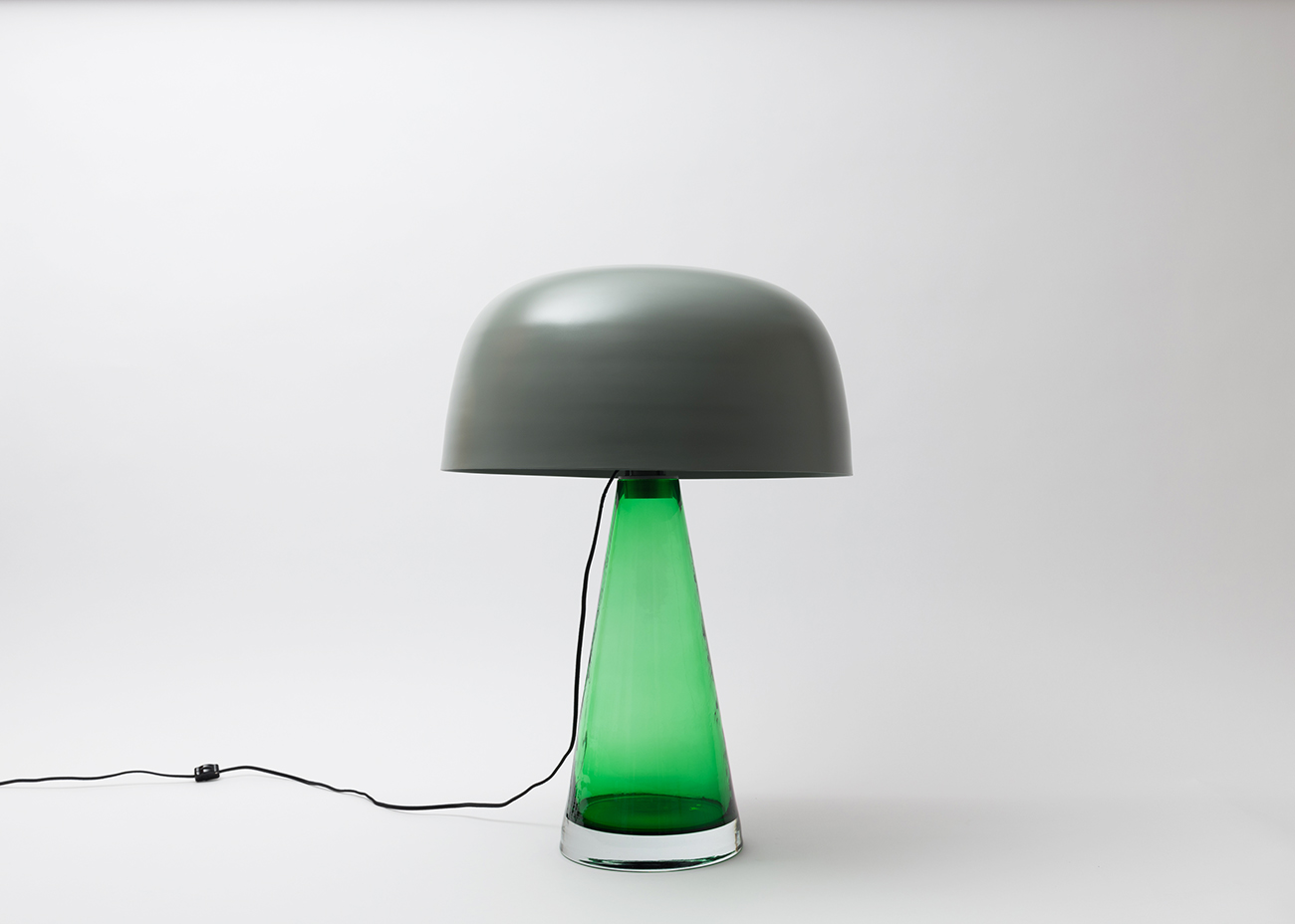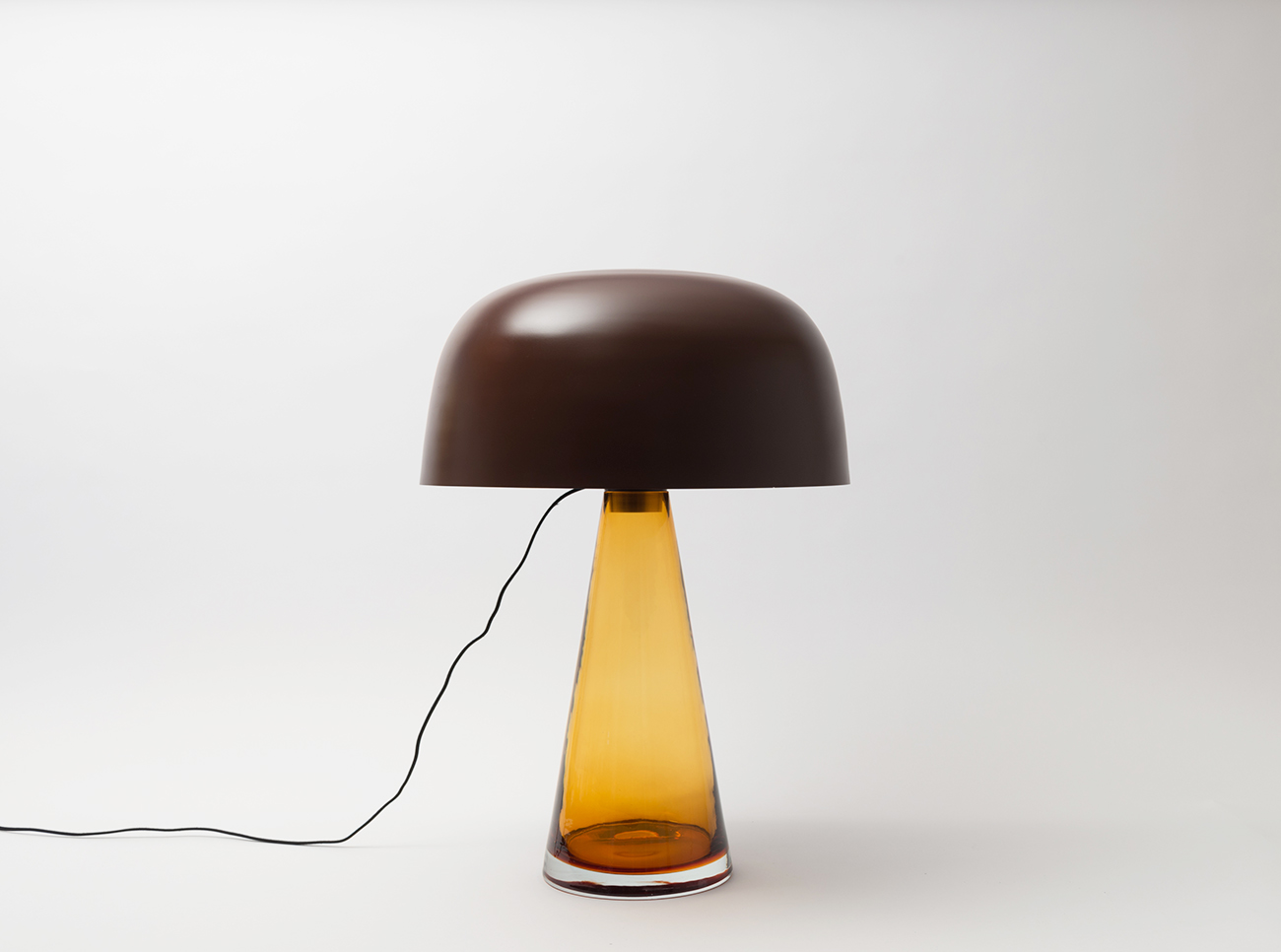 Italian designer Luca Nichetto first collaborated with the Canadian home store Mjölk in 2014, on a collection that included tableware and coffee service. Three years on, the two have collaborated again on the Réunion lamp, whose fabrication reflects its designers' backgrounds — the shade is powder-coated in Canada while the glass is hand-blown in Murano.
Hay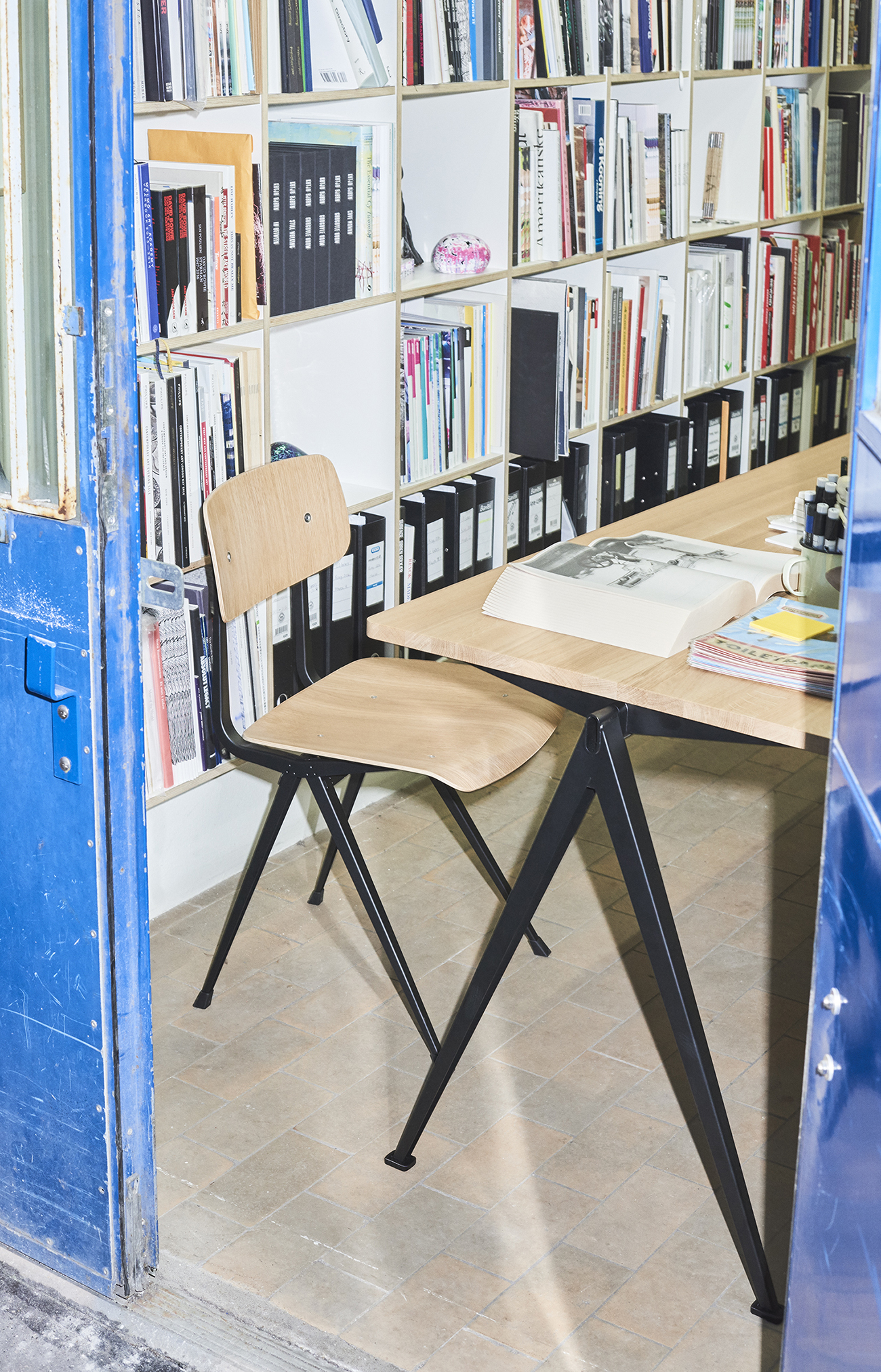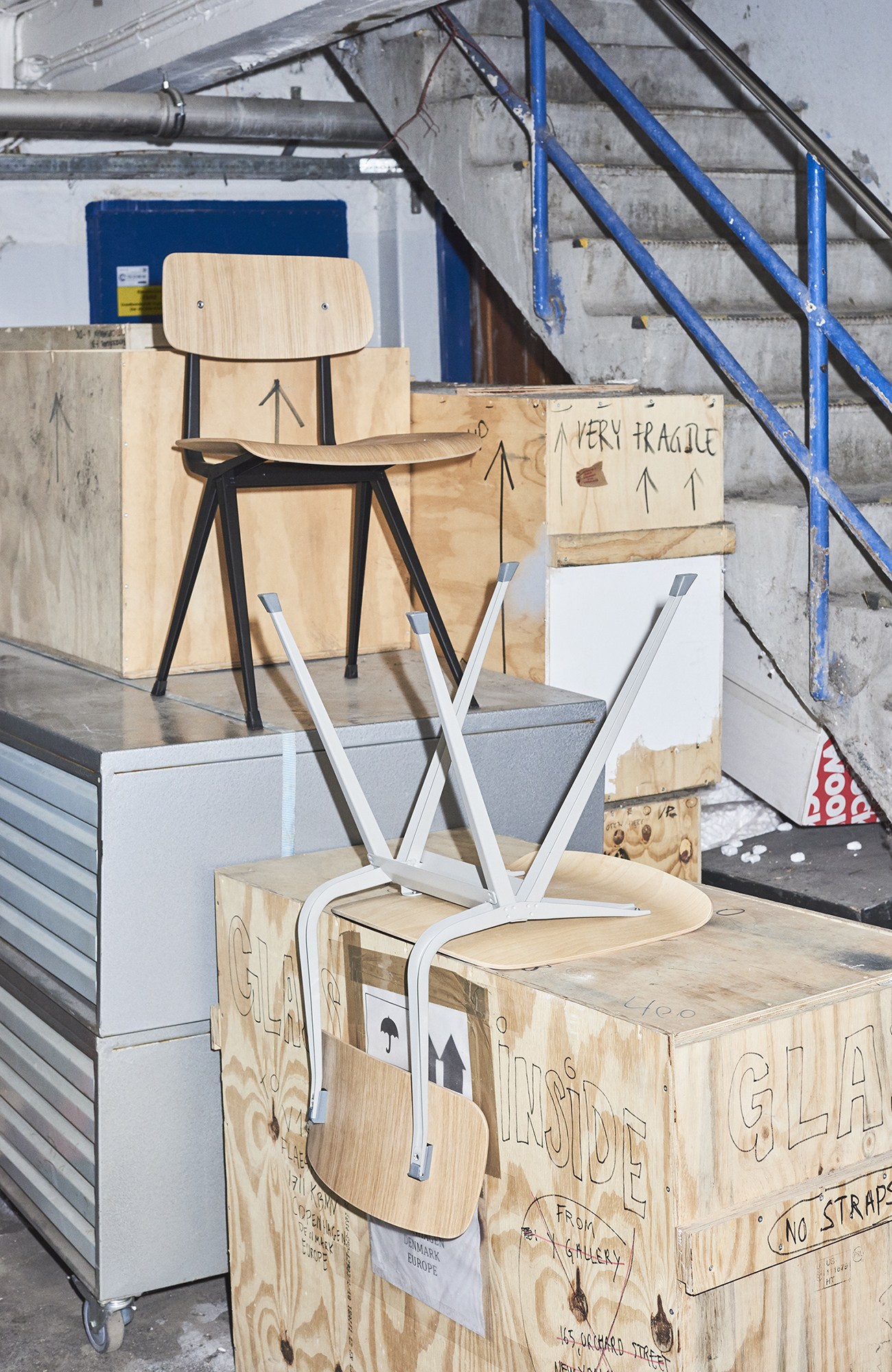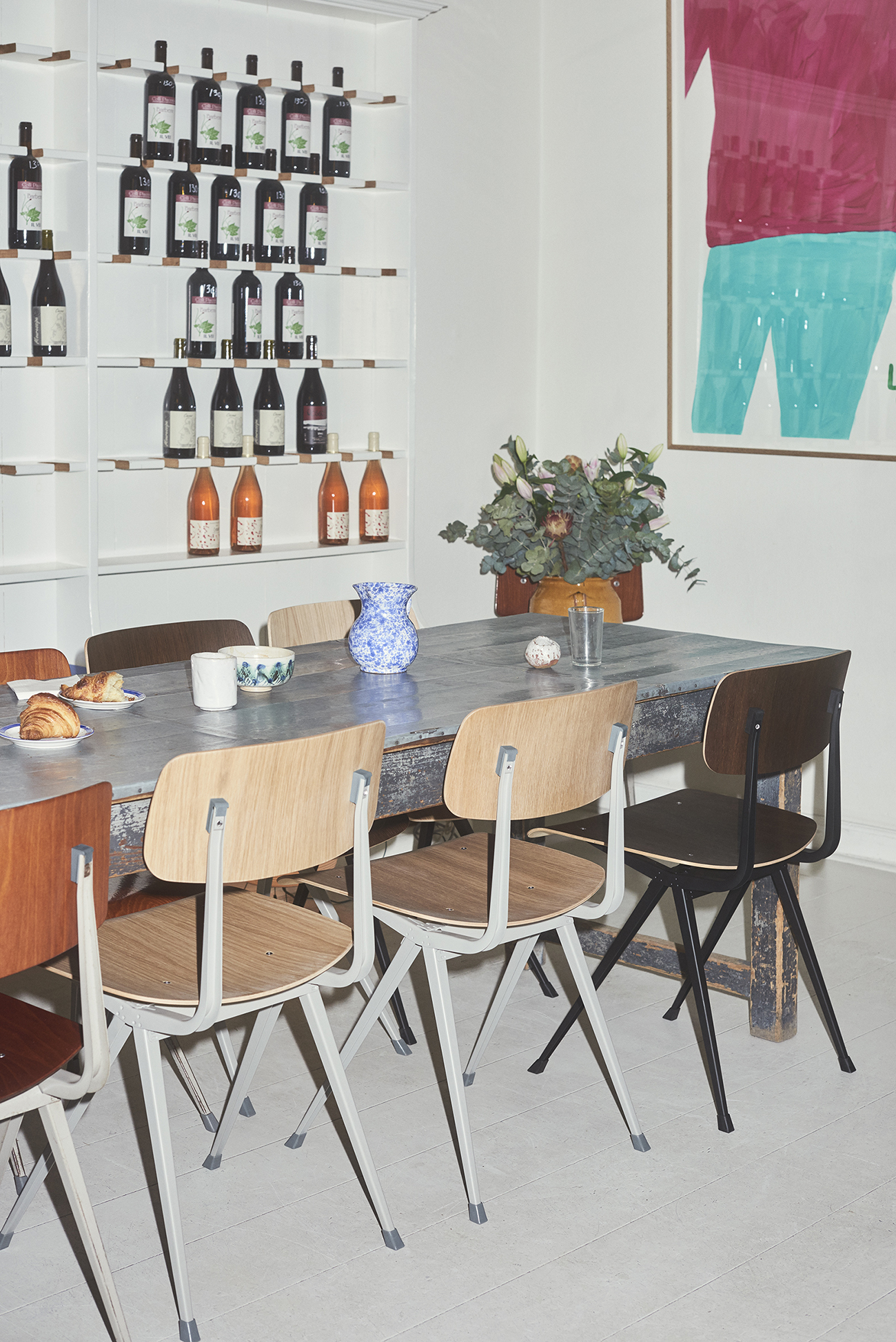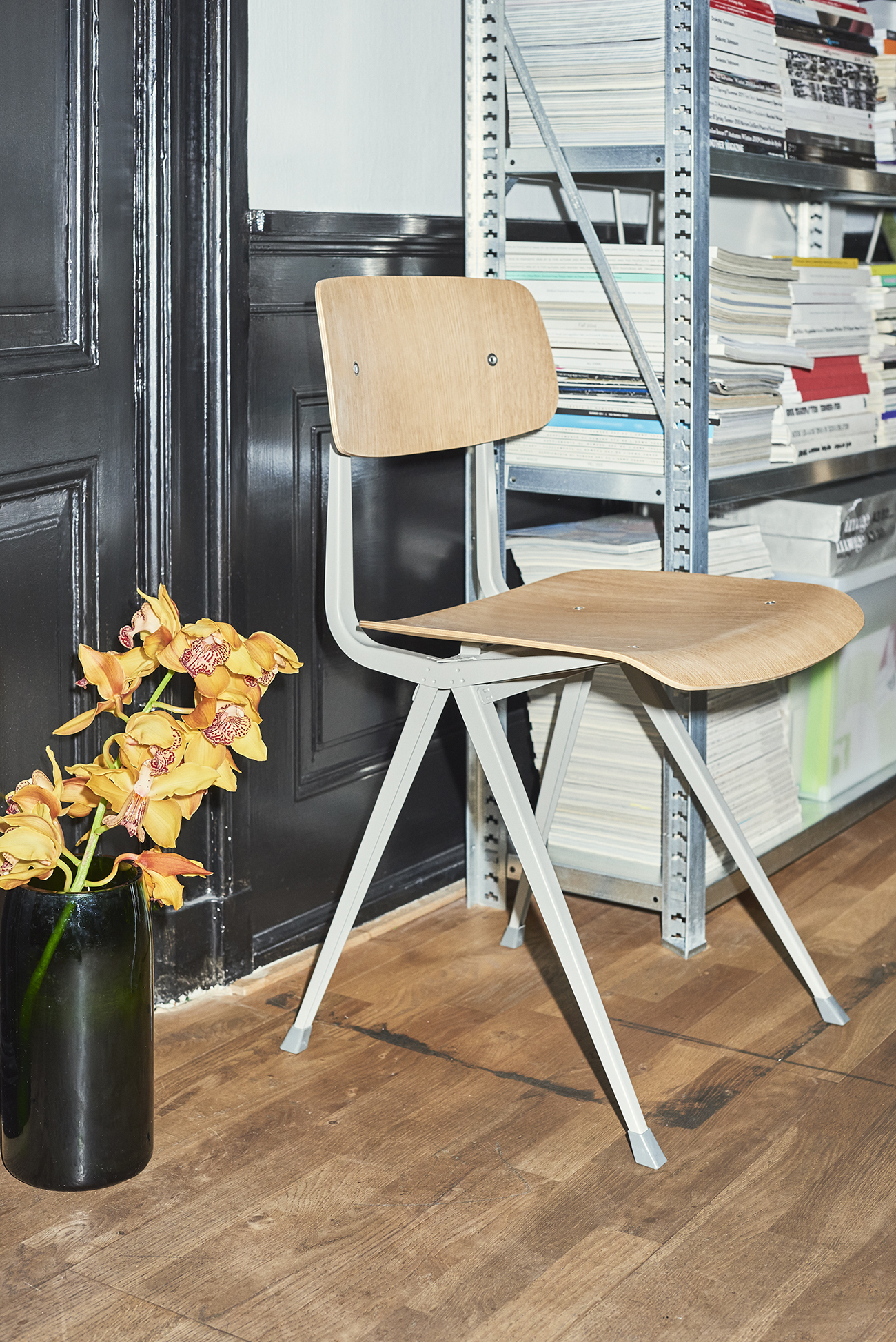 Hay had a few launches at the fair but our favorite was this reissue of the Result Chair and Pyramid Table, originally designed in the late 1950s for Ahrend by Friso Kramer and Wim Rietveld. It's a Dutch classic, now available for sale.
Alma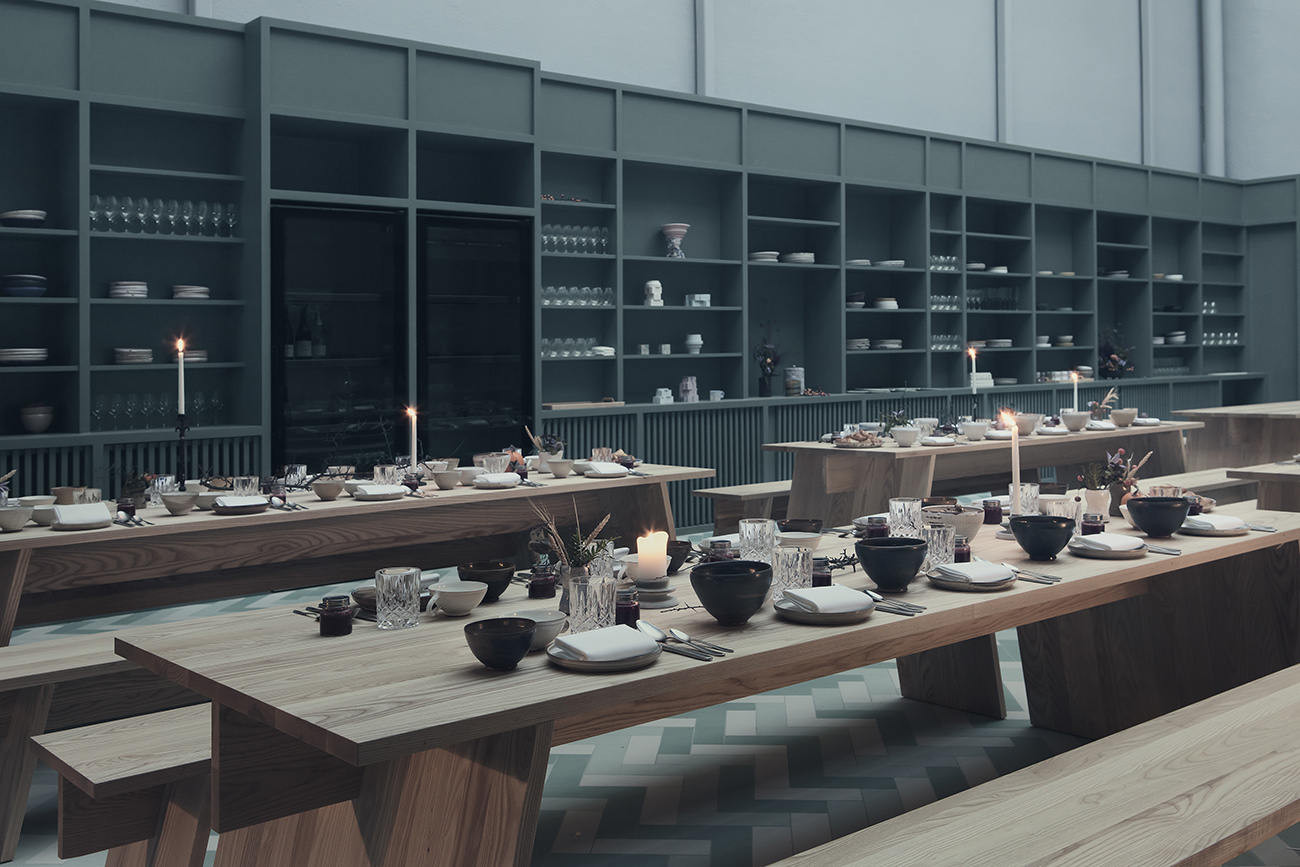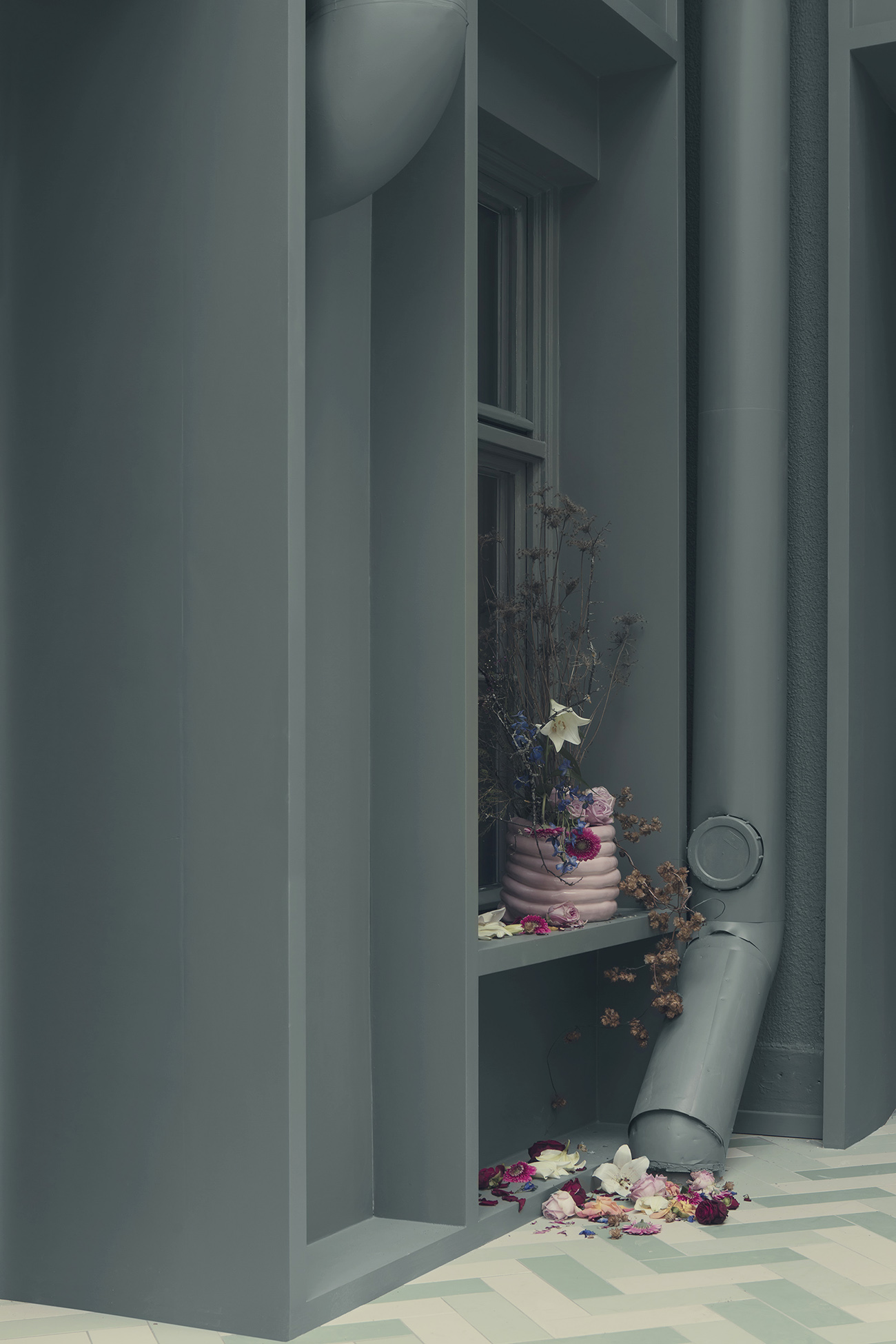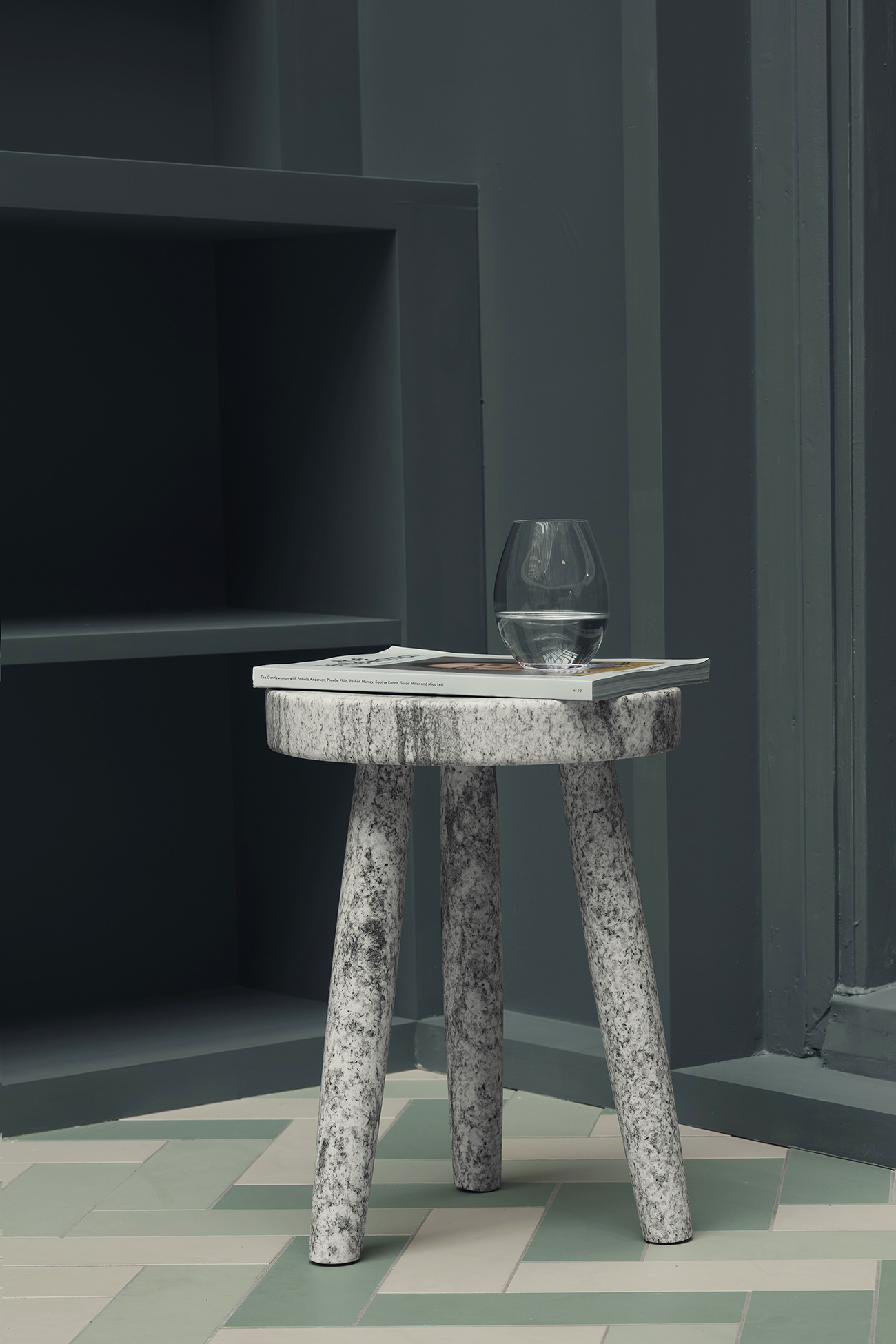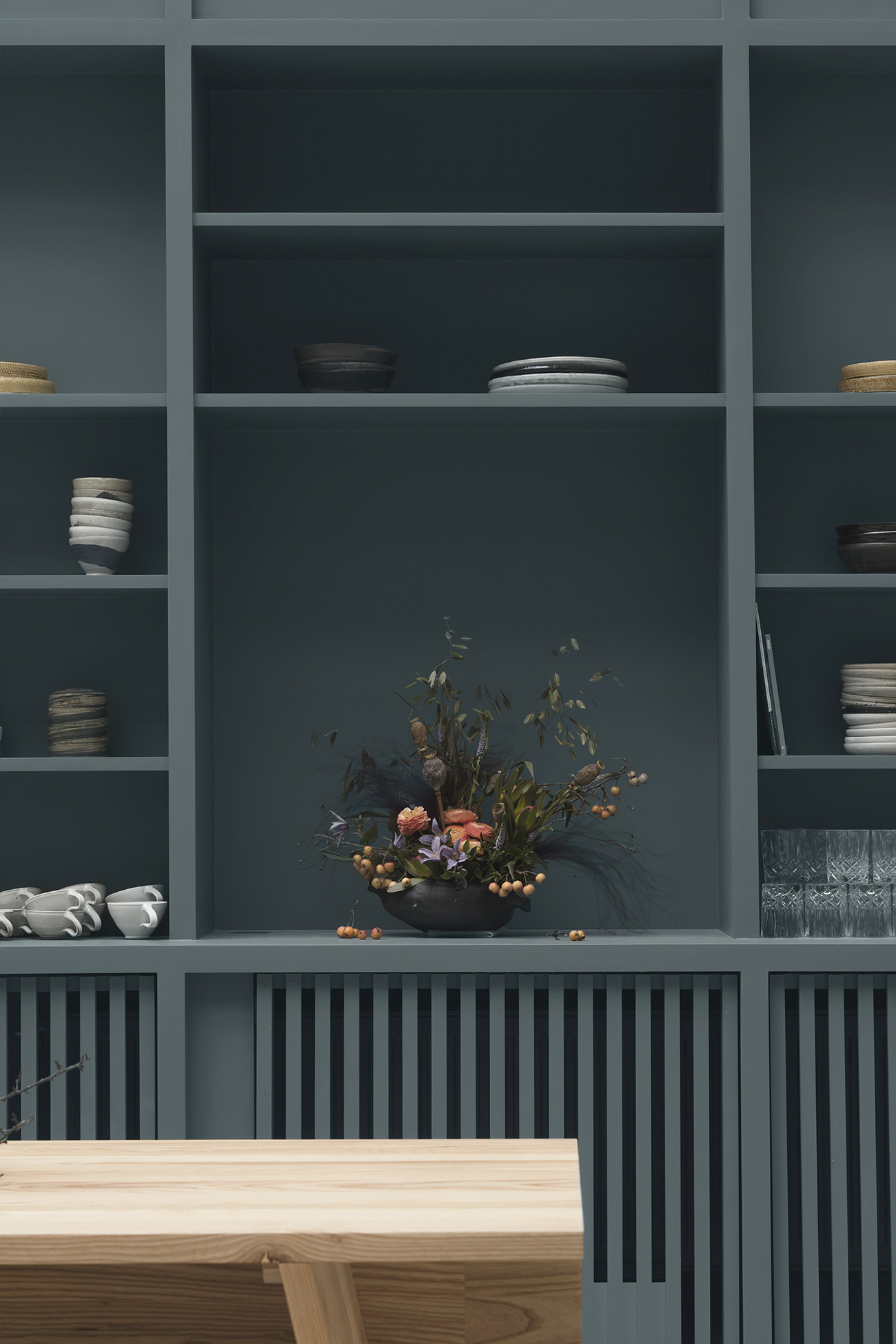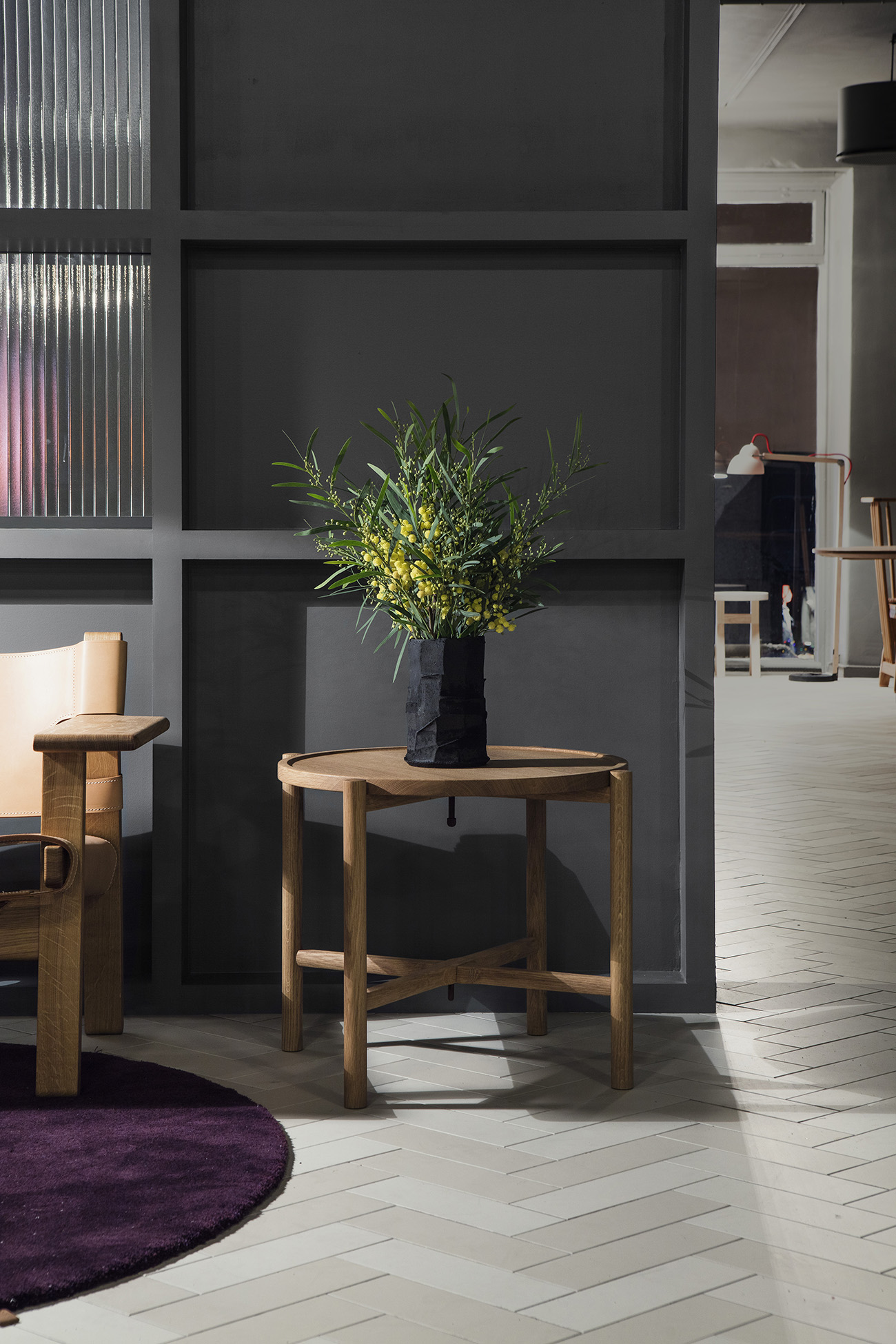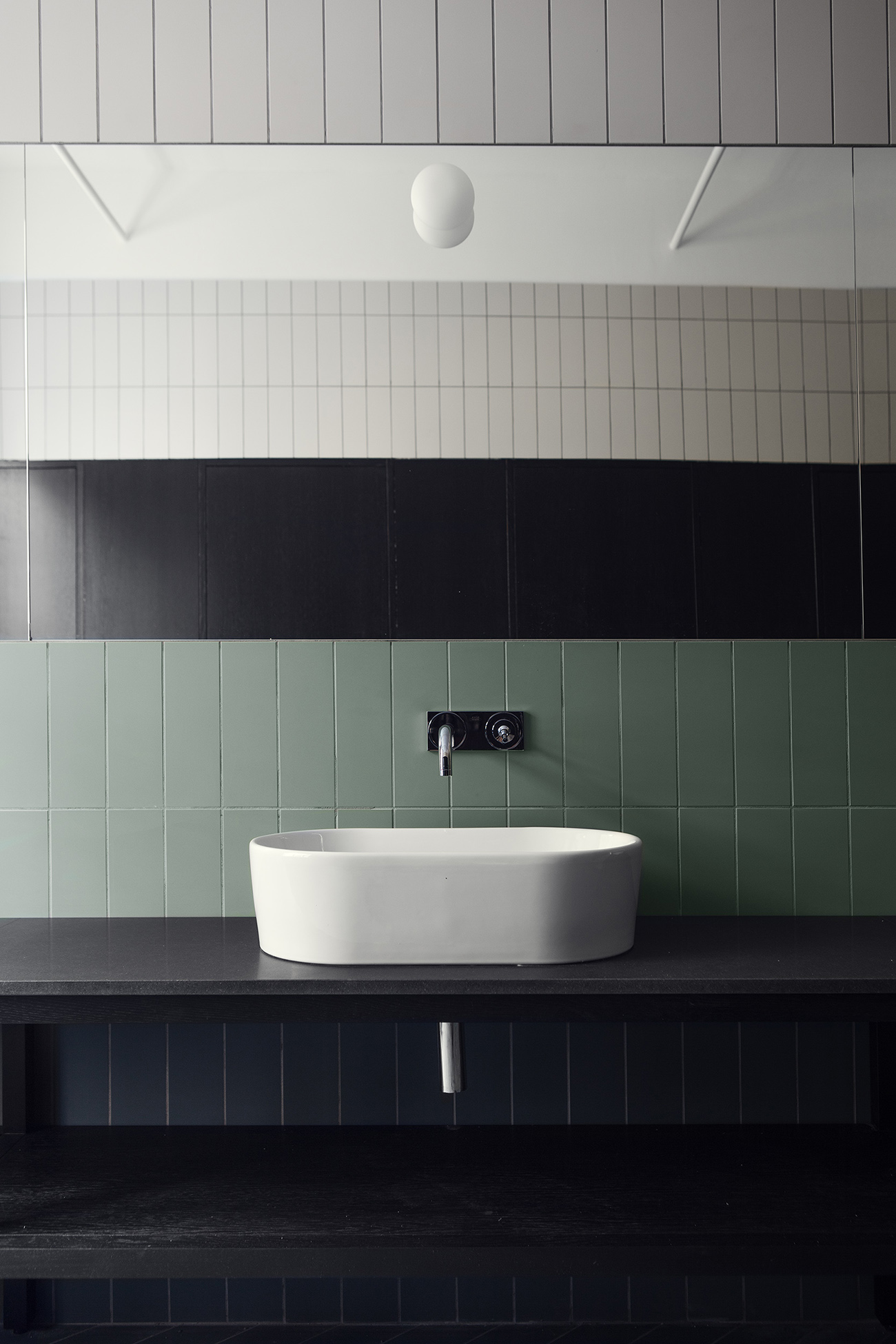 A new members' club called Alma opened last week in Stockholm on the occasion of design week. The building, which for many years was home to Beckmans, was reimagined by the architectural firm Tham & Videgård along with Alma's Creative Director Fredrik Carlström (who also runs Austere in LA.) Former Mast Brothers creative director Nathan Warkentin developed the visual identity, and Austere will have an outpost on the ground floor.
Hem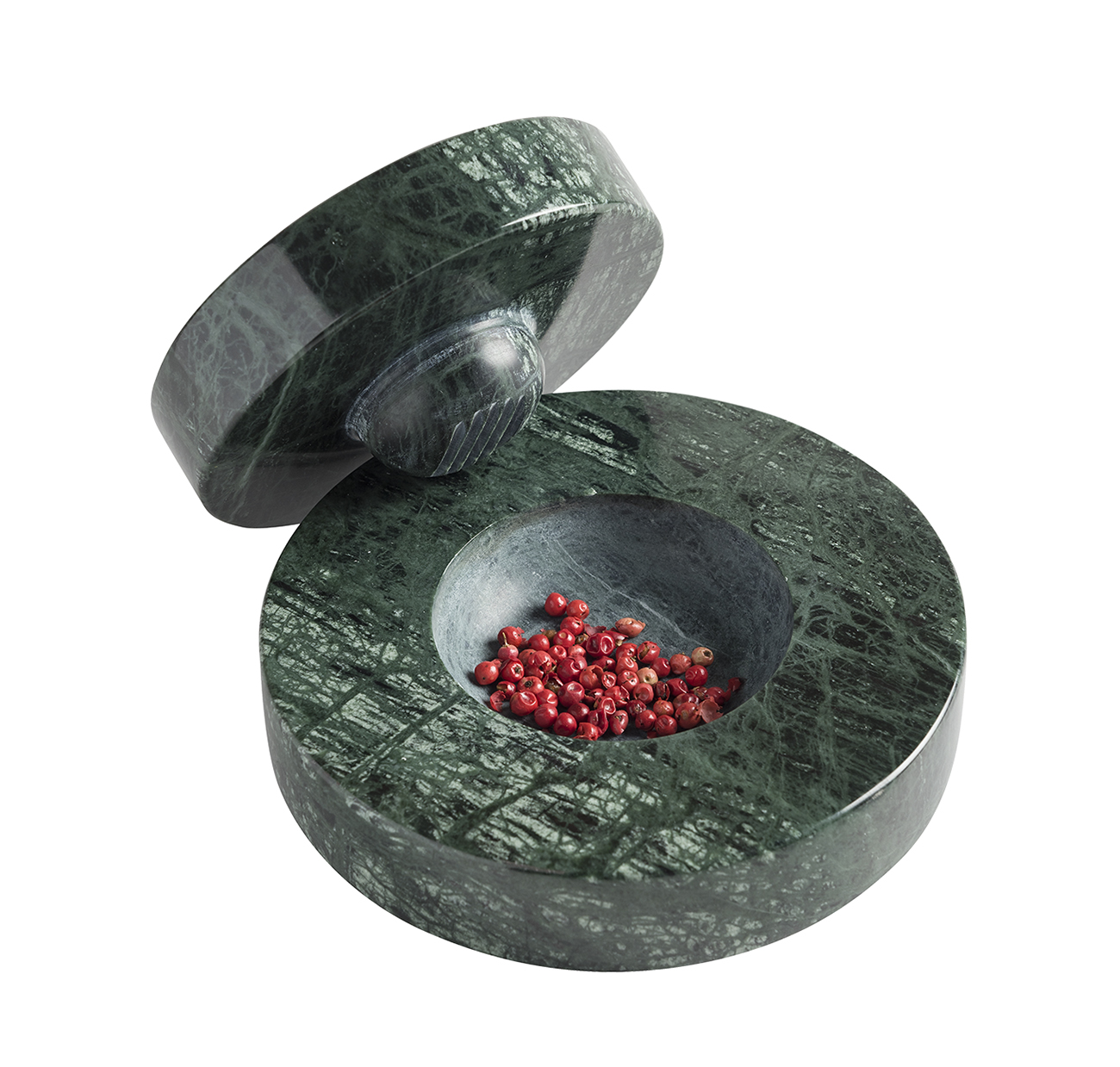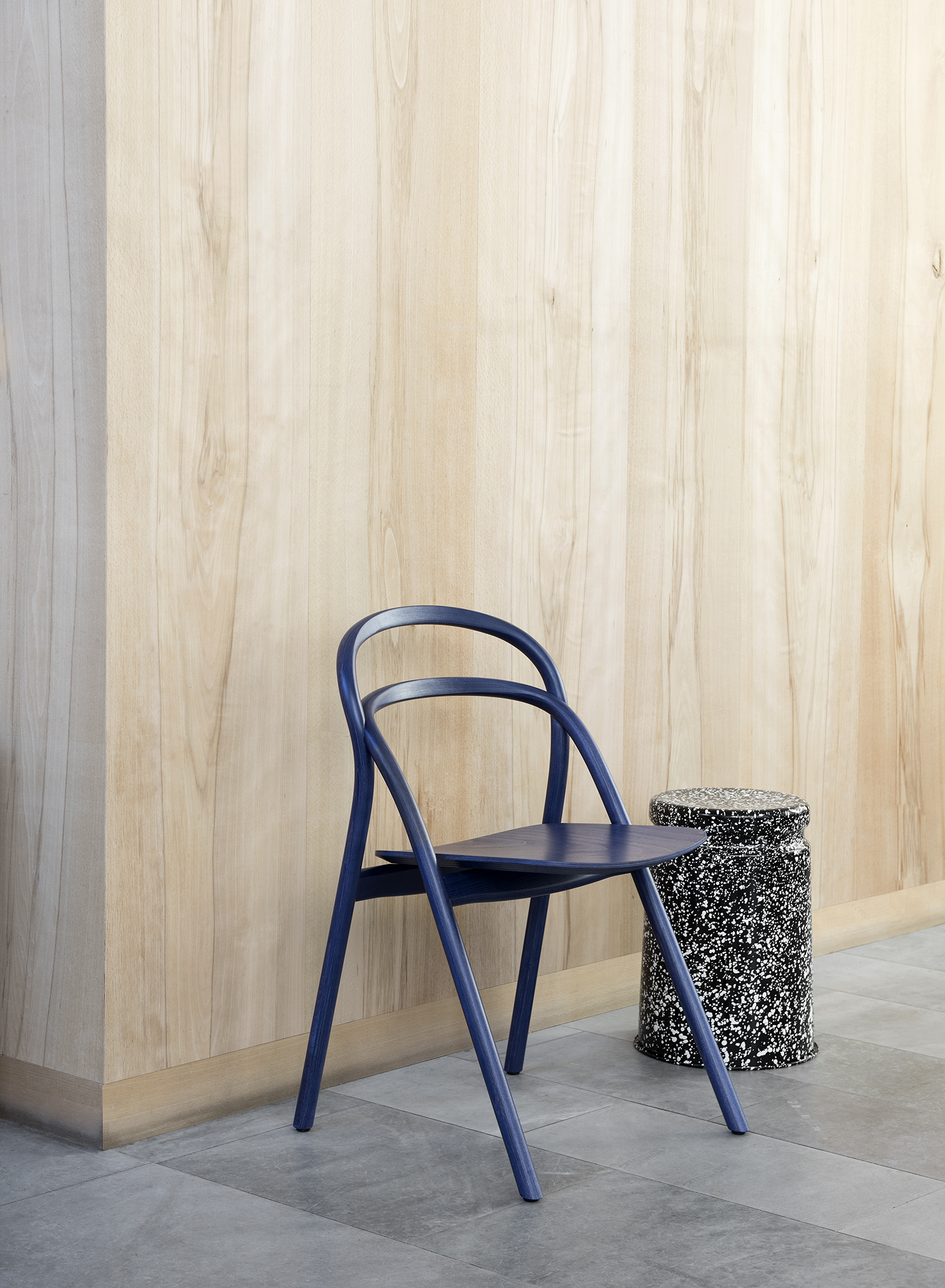 Hem opened a new showroom in Stockholm, and debuted two products we're particularly fond of — a table mortar and pestle in marble by Marc Braun and the Udon Chair by Staffan Holm. You can get on the waitlist for them here.
Gravina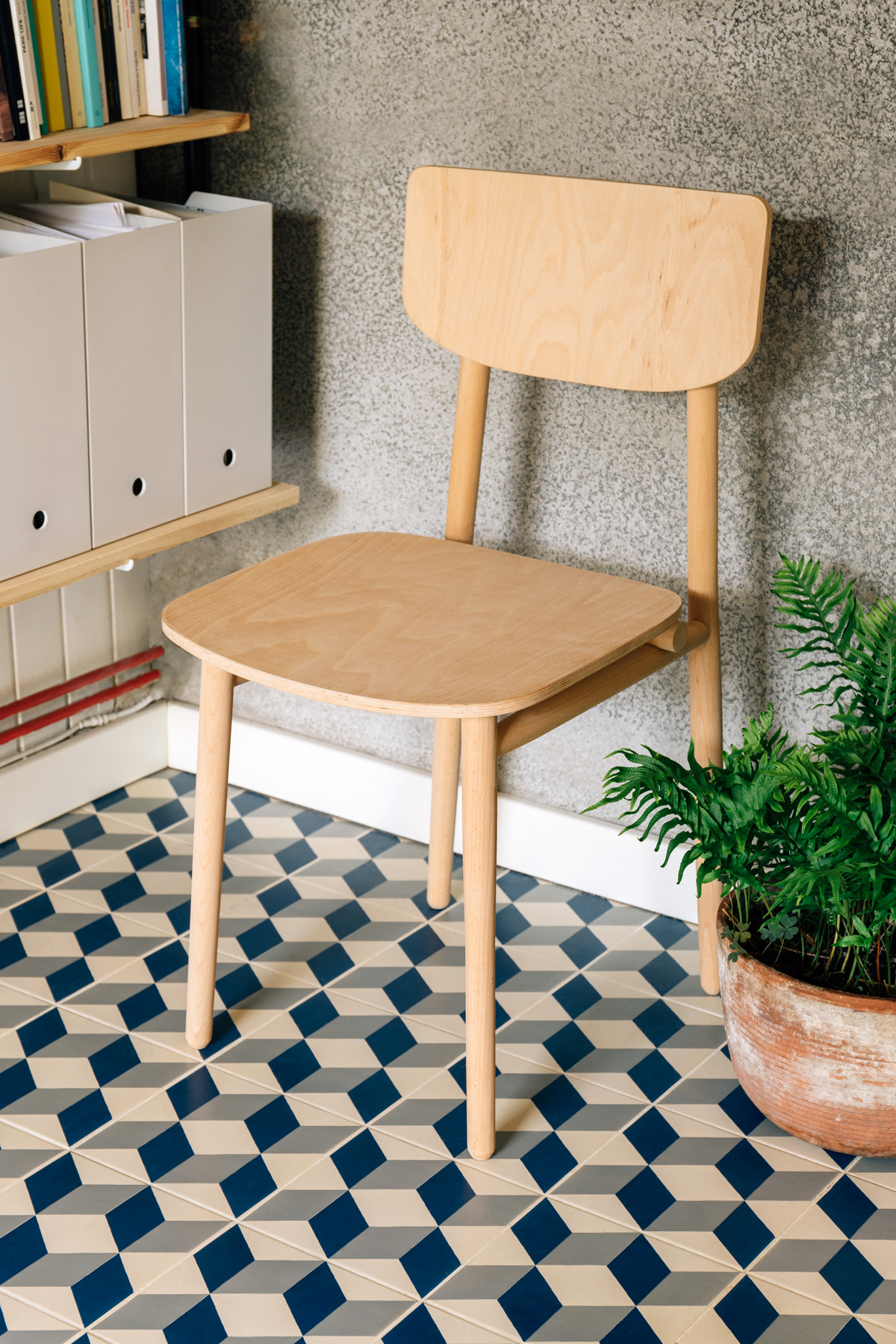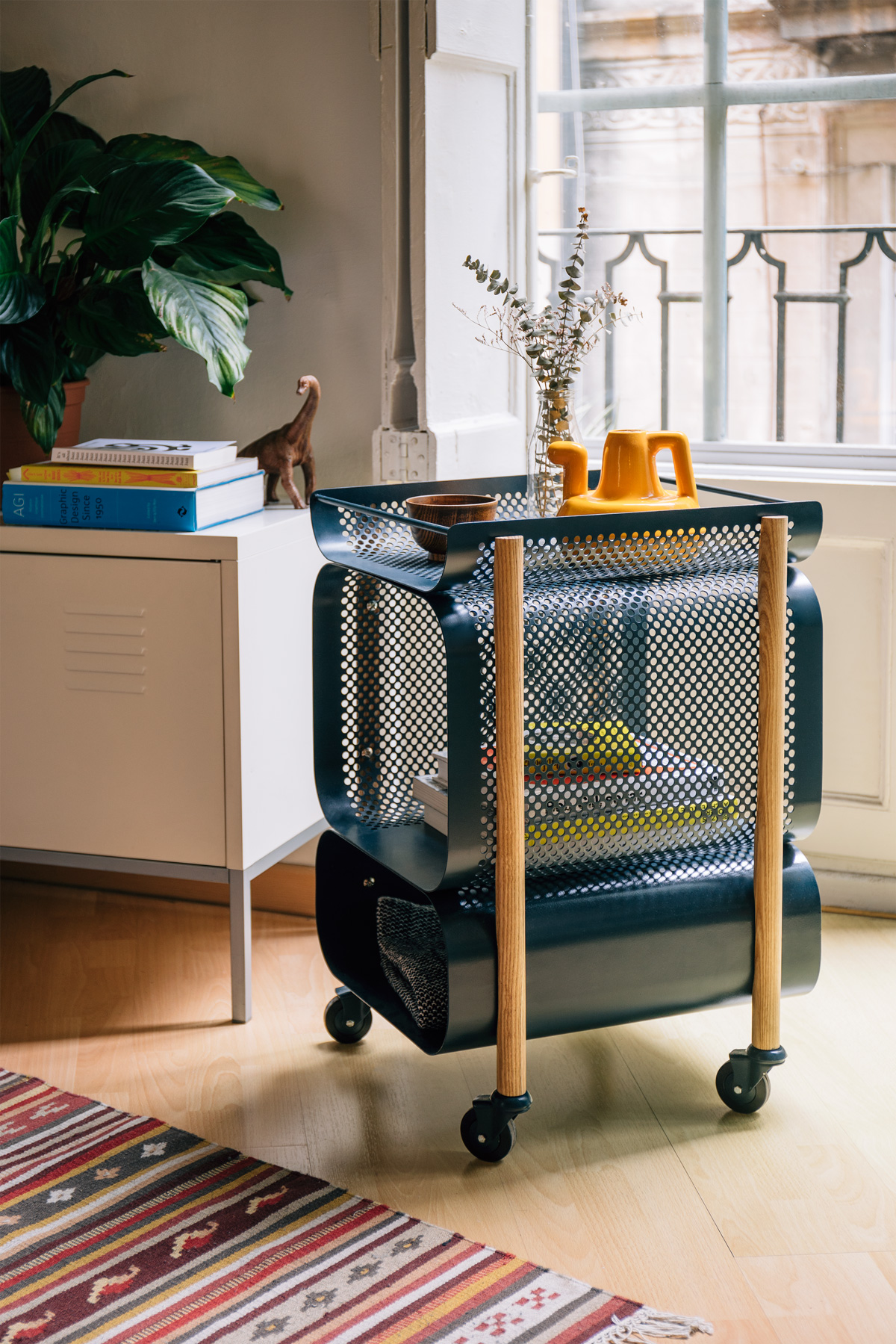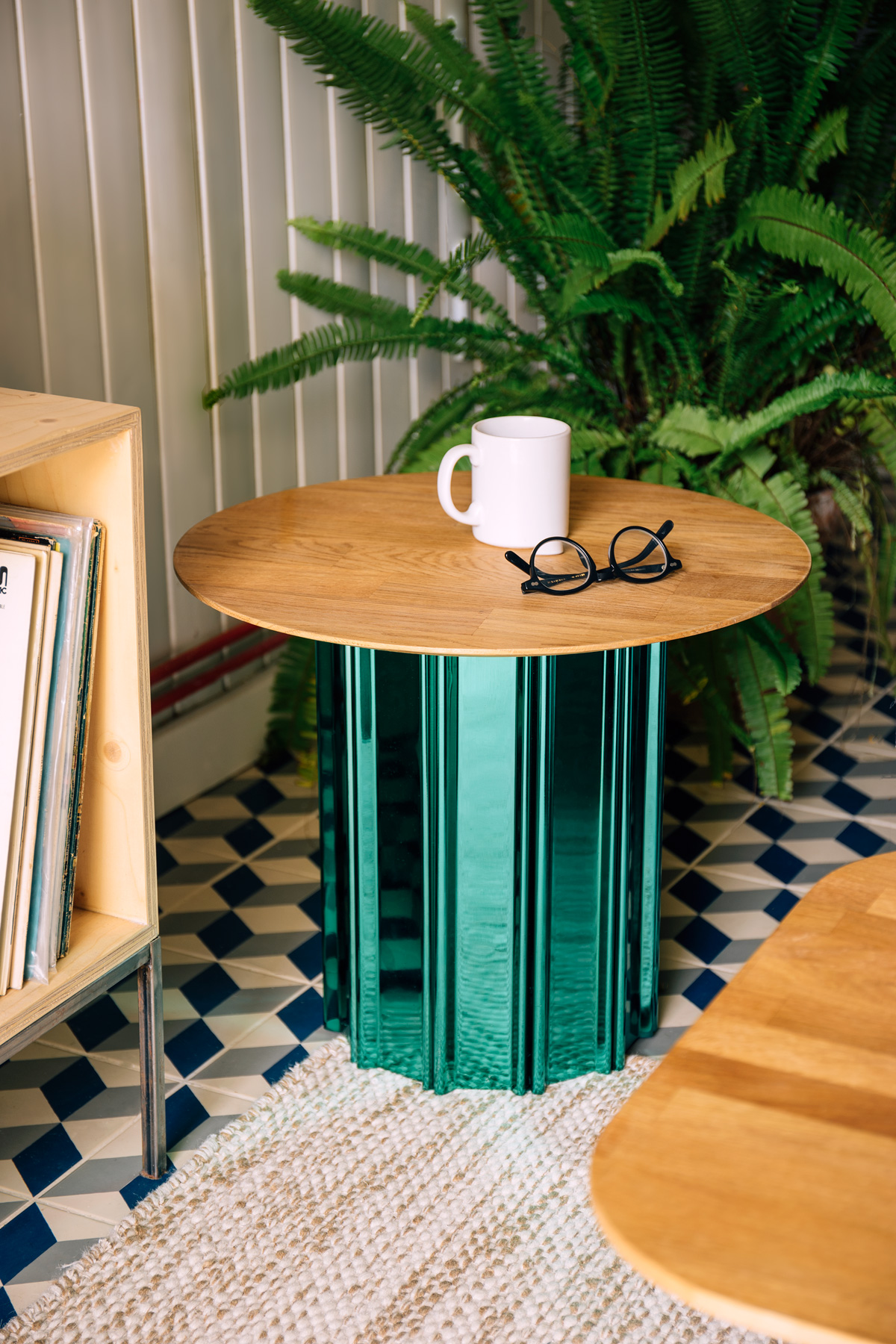 New Barcelona studio Gravina launched a collection filled with hits, including a Japanese-inspired chair, a perforated metal cart, and a shiny metallic and wood table that reminds us of another favorite.
Furnishing Utopia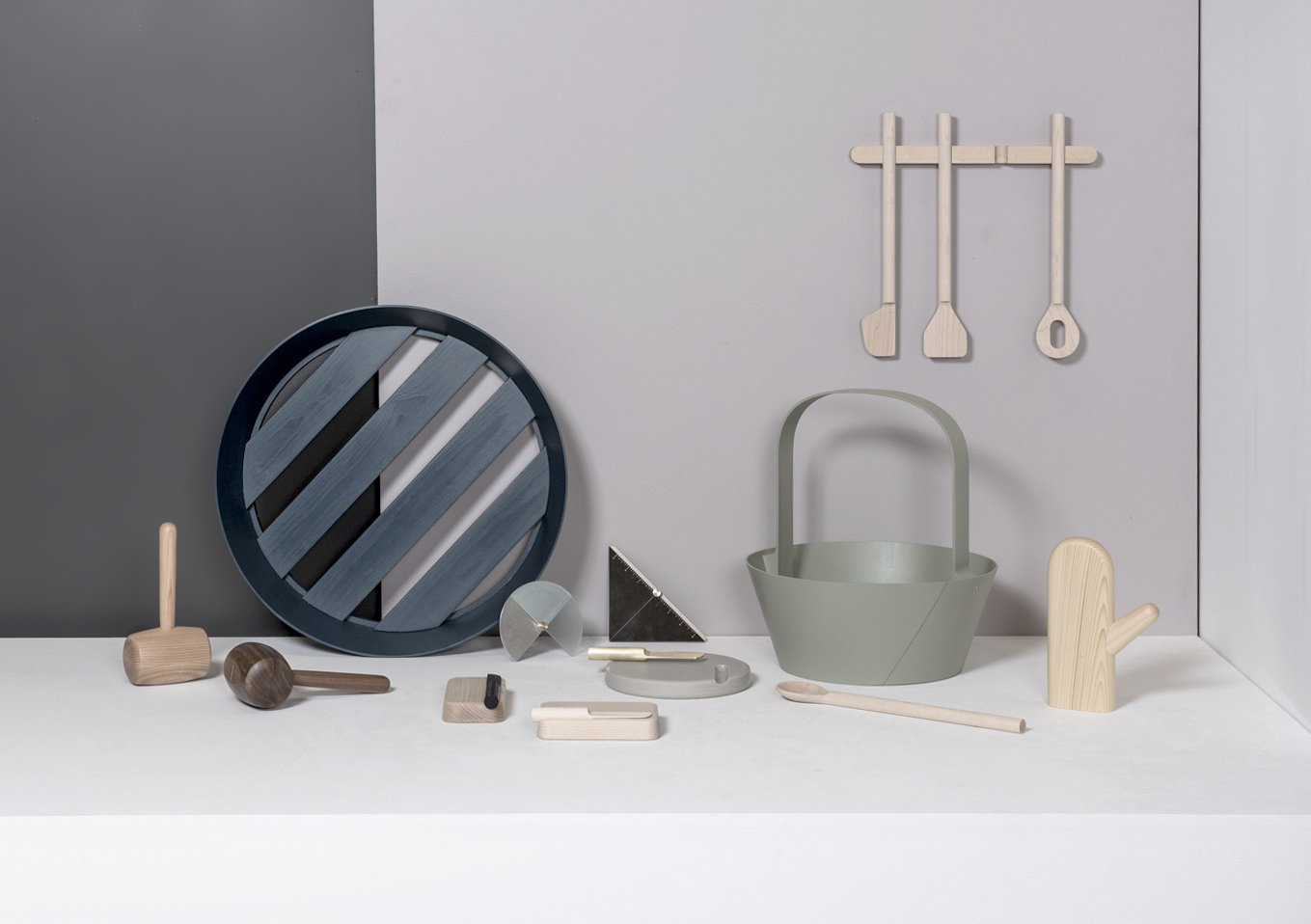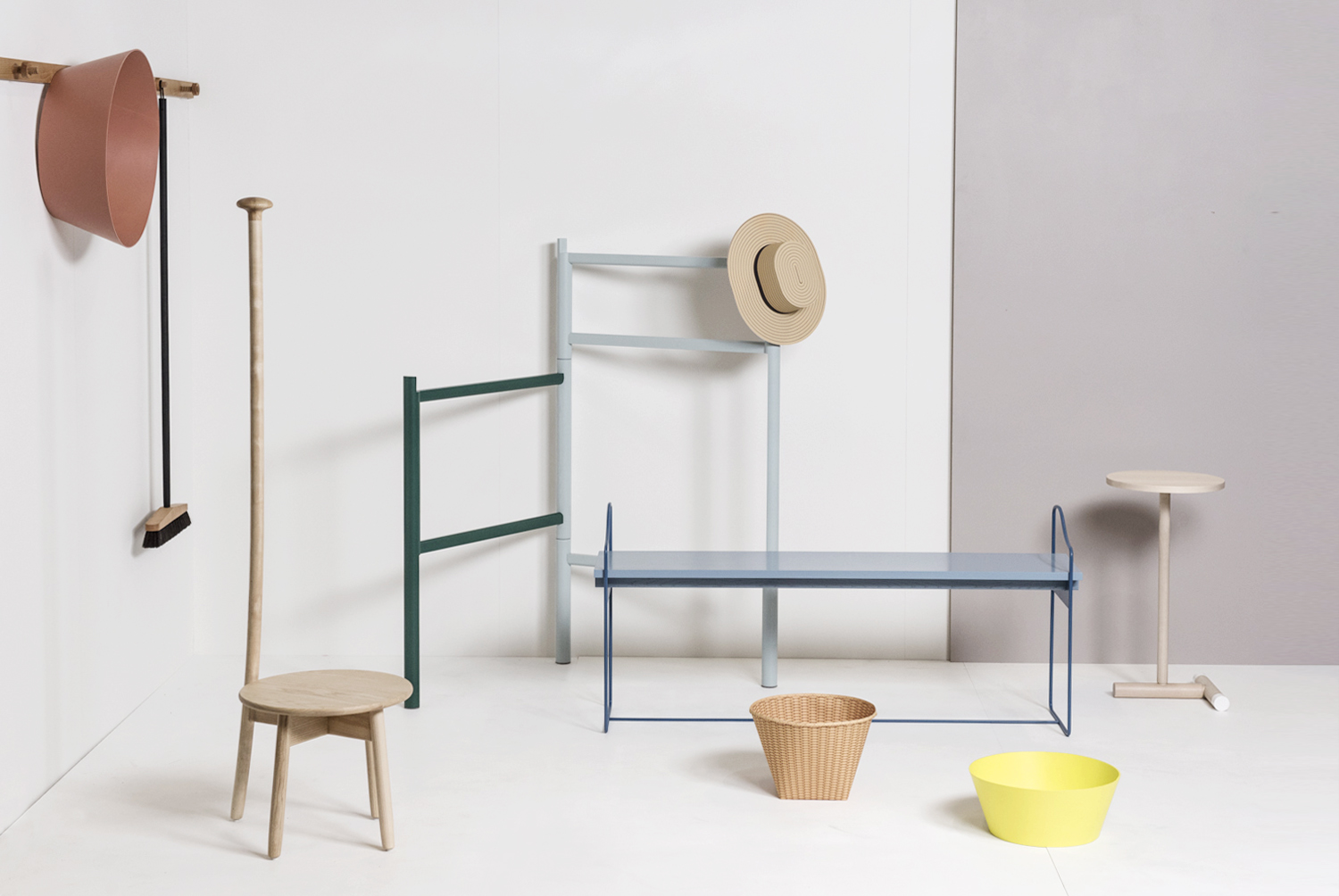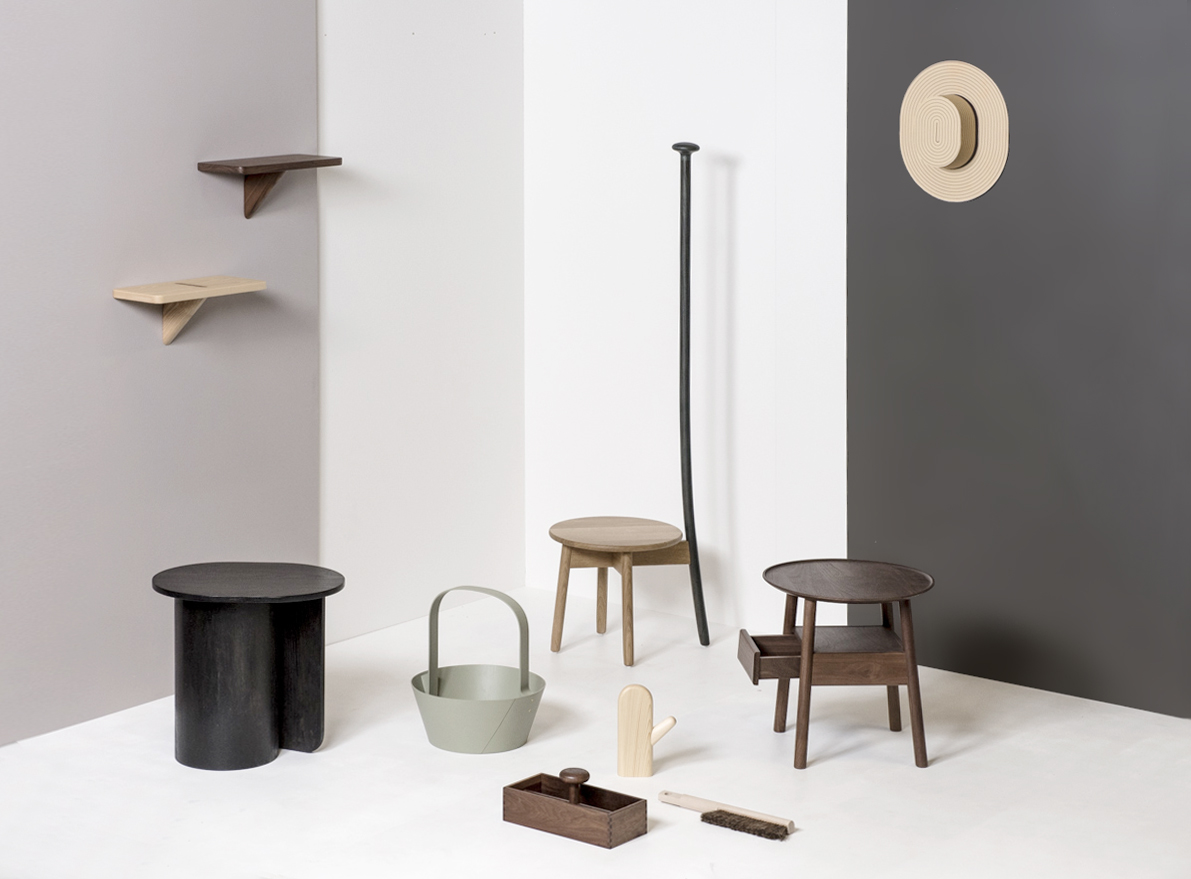 The Shaker-inspired Furnishing Utopia project, which originally launched at OFFSITE last year, debuted new works by Studio Gorm, Ladies & Gentlemen Studio, Chris Specce, Bertjan Pot, Vera & Kyte, Anderssen & Voll, and more.
DIIIS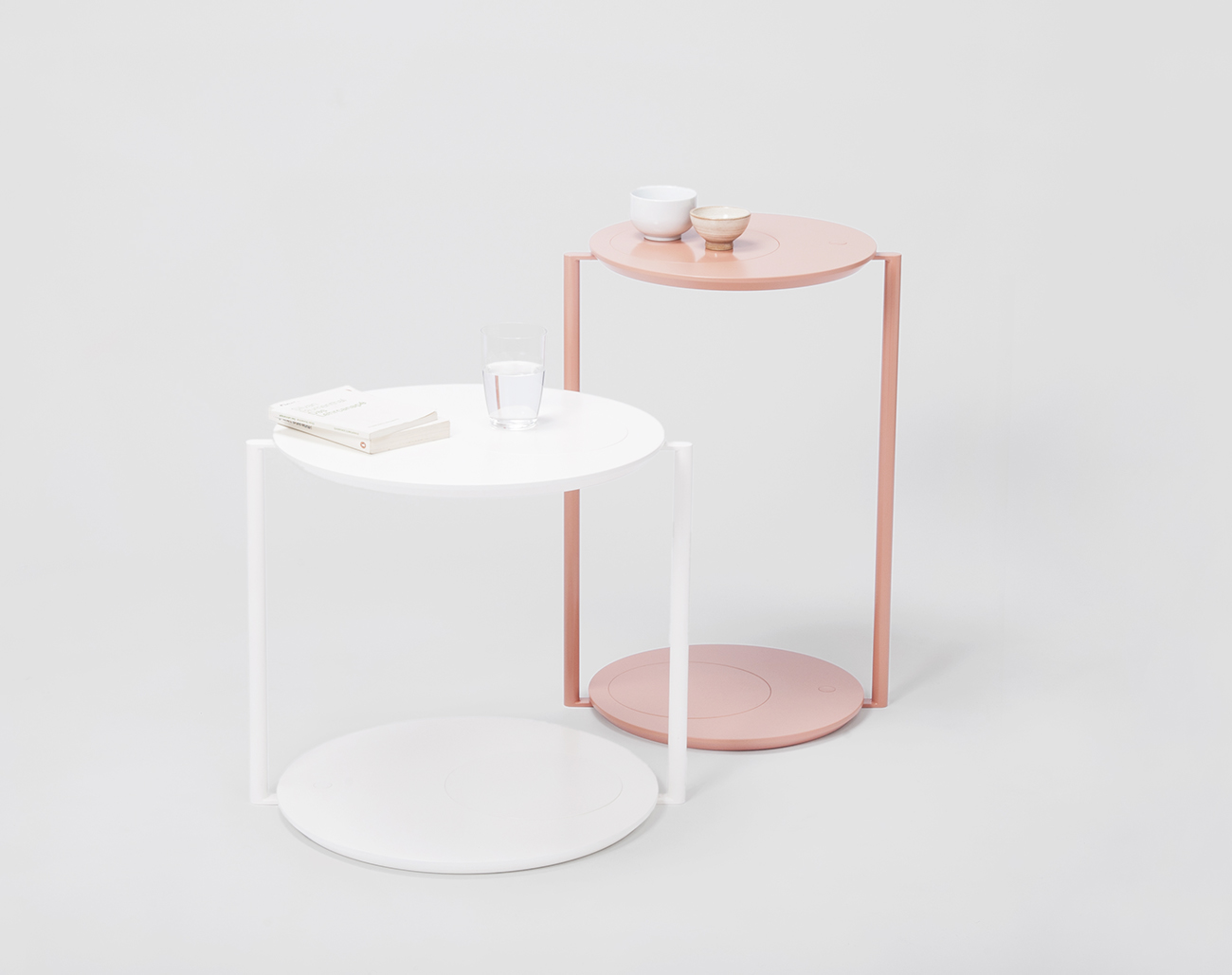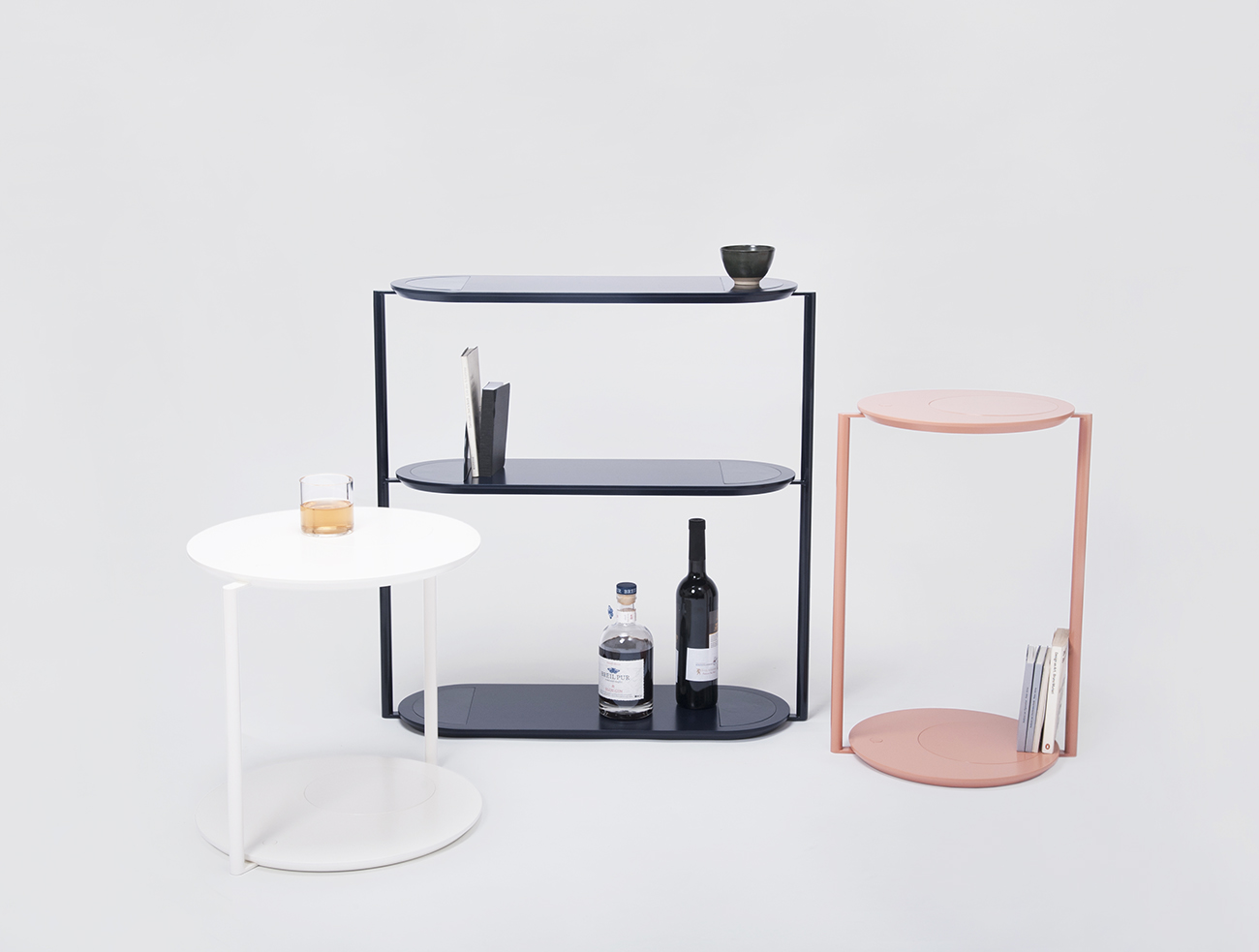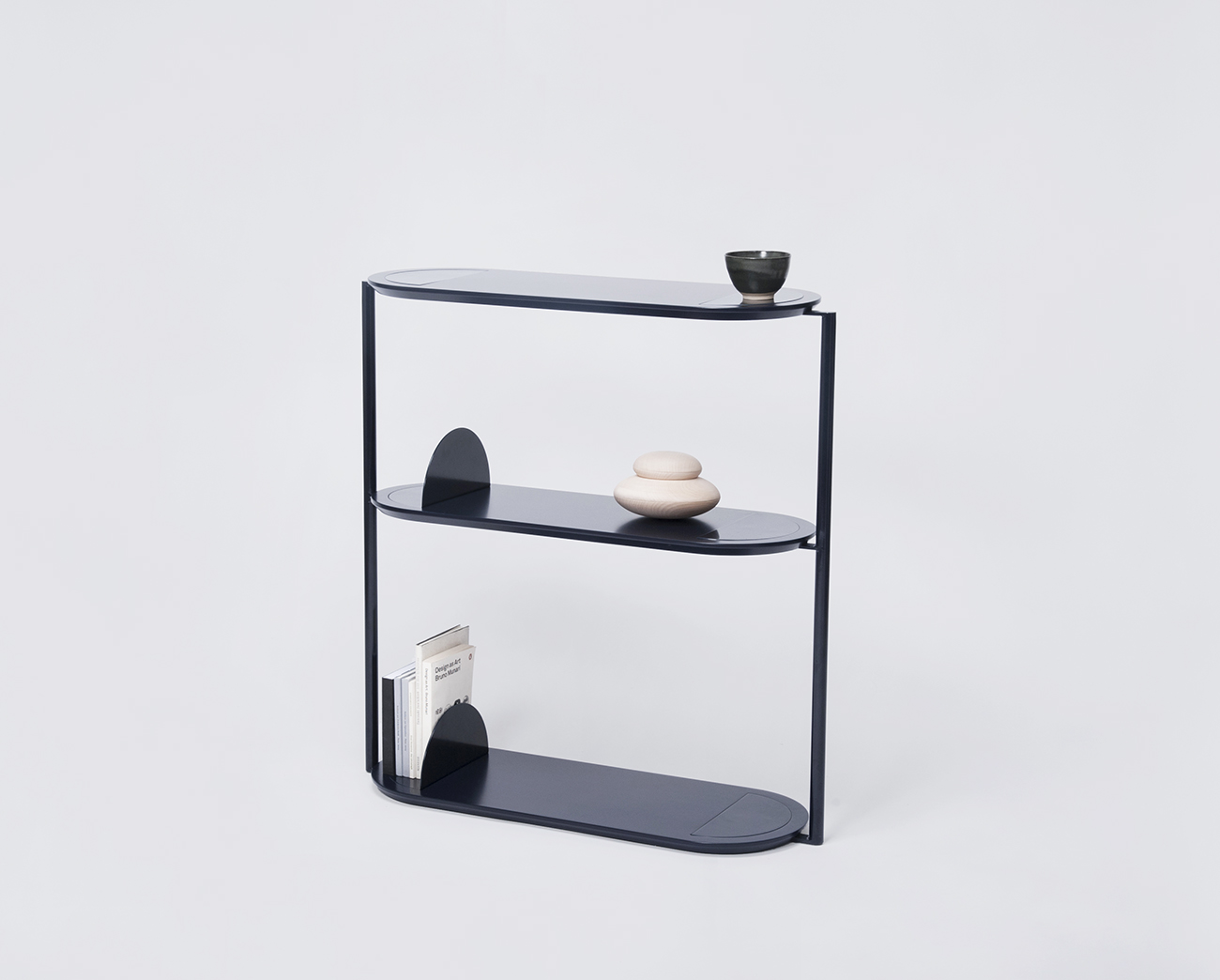 Our friend Kelsey Keith was walking the fair for Curbed and shared with us a discovery in Greenhouse, the section for emerging talents: DIIIS, a Swiss duo whose debut collection in pink and blue — including a shelf with built-in bookends — is delightful.