02.16.16
15 Things We Loved At Stockholm Design Week 2016
While we would have happily braved the cold and darkness of Stockholm Design Week just to eat Kalles Kaviar for breakfast, snag some Acne staples at a cut rate, and do a self-guided tour of the key spots featured in Karl Ove Knausgaard's My Struggle books — which we're currently addicted to — it's also one of our favorite design fairs, not least because the Scandi scene is so hyper-relevant right now. Unfortunately, we're stuck in Los Angeles for all of February, and we've had to settle for a 90-degree mini-heatwave, overpriced juice for breakfast, a self-guided tour of the Silverlake Neutras, and a thorough sweep of our emails and Instagram feeds, from which we culled these Stockholm Design Week highlights.
Fish and Pink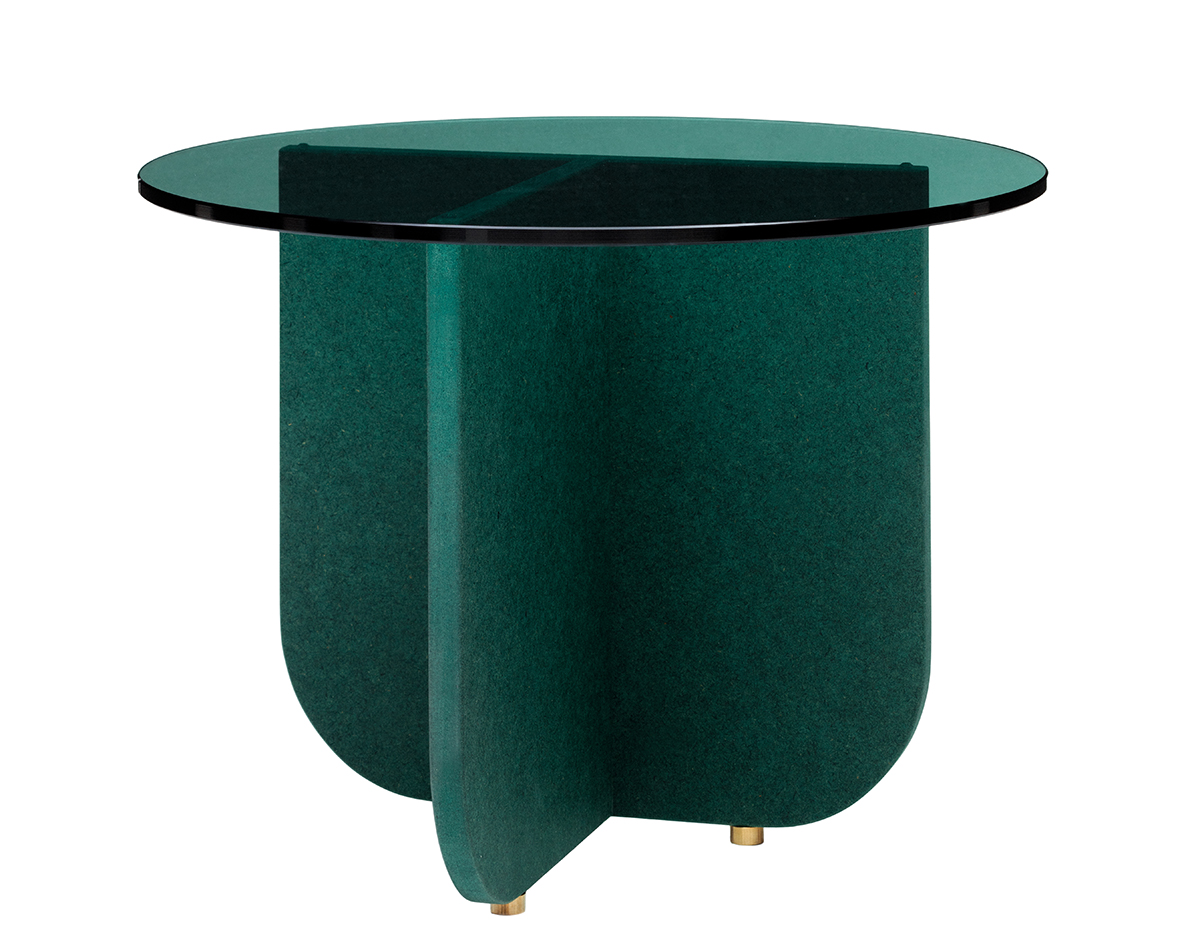 The "Freckles and Shine" table trio is the first series from the Stockholm studio Fish and Pink, a collaboration between furniture designer Martin Eckerberg and fashion designer Fanny Ollas.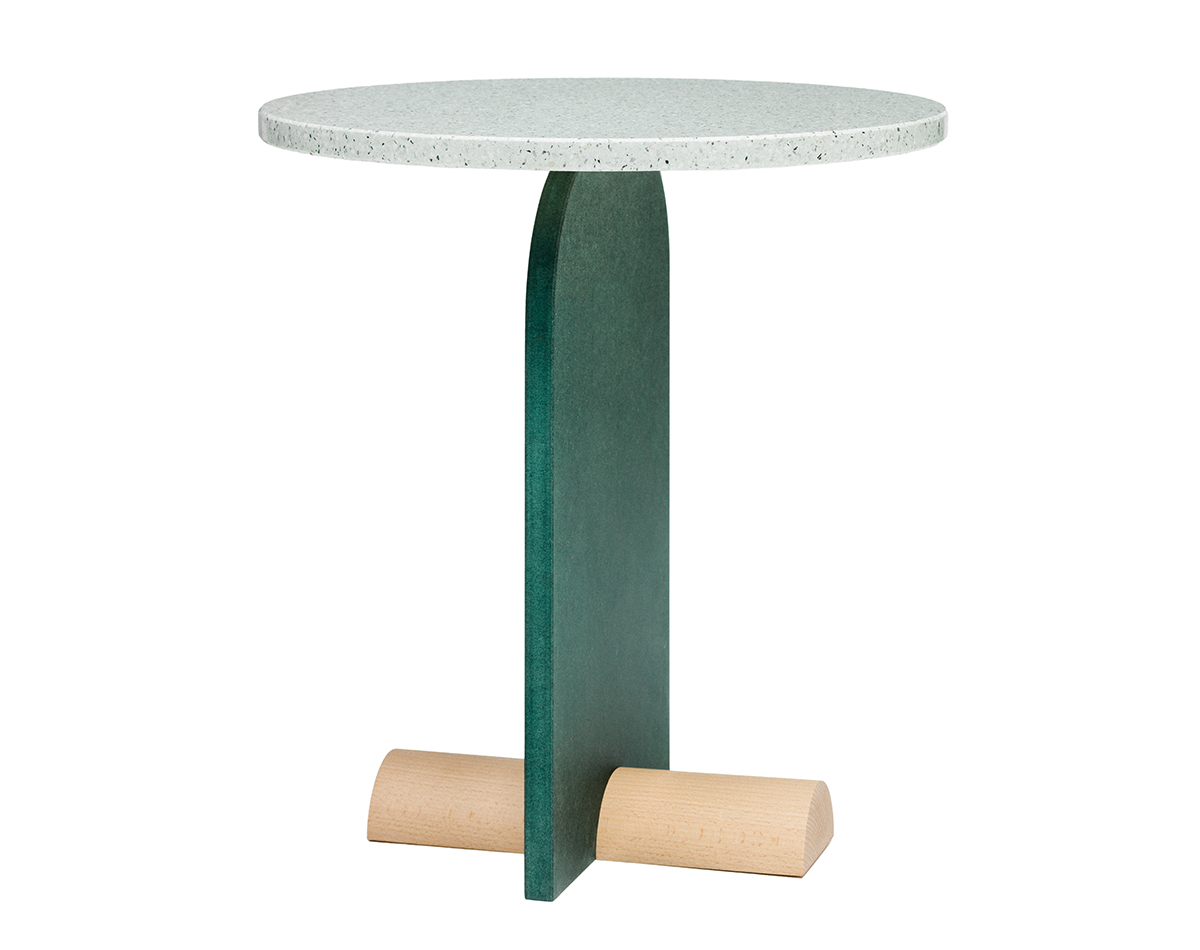 Two of the tables (including the one at the top of this post) feature colorful, Kuramata-esque terrazzo tops.
Maxim Scherbakov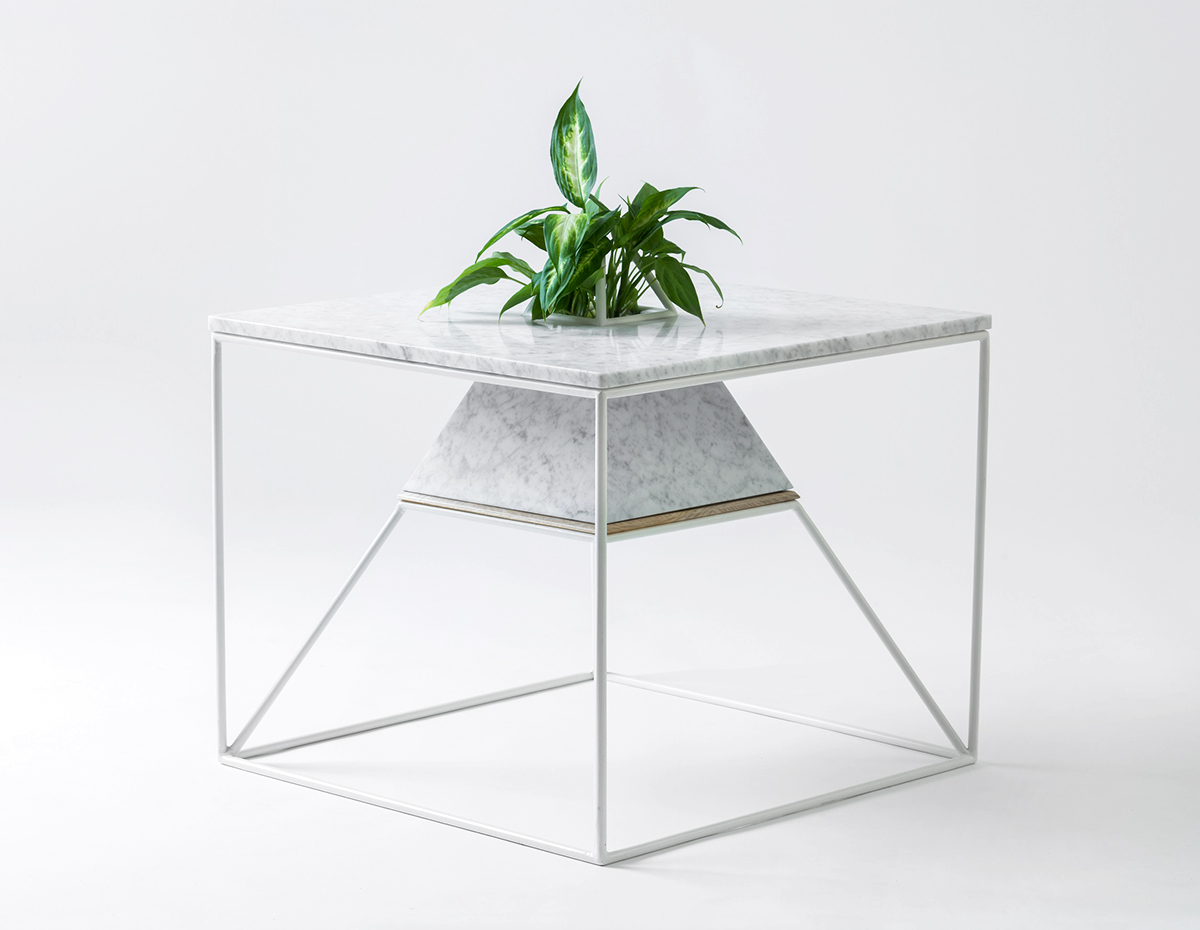 The Sputnik 5 table by designer Maxim Scherbakov was shown as part of the Naturalist exhibition in the Stockholm Design Fair's Greenhouse section for up-and-comers. Curated by Tatiana Kudryavtseva, the show featured 15 emerging Russian talents charged with the task of integrating nature into urban furnishings.
Yuue Design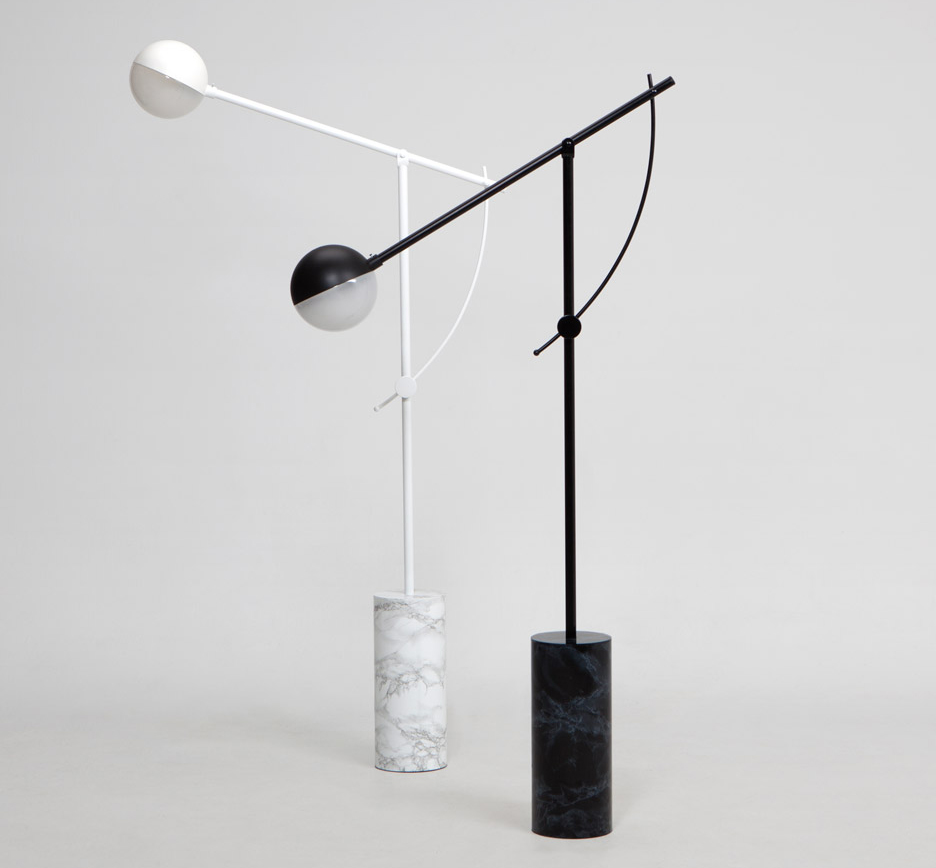 Berlin-based Yuue Design introduced the Balancer Lamp, whose light pivots as you drag its knob up and down its stem.
New Way Out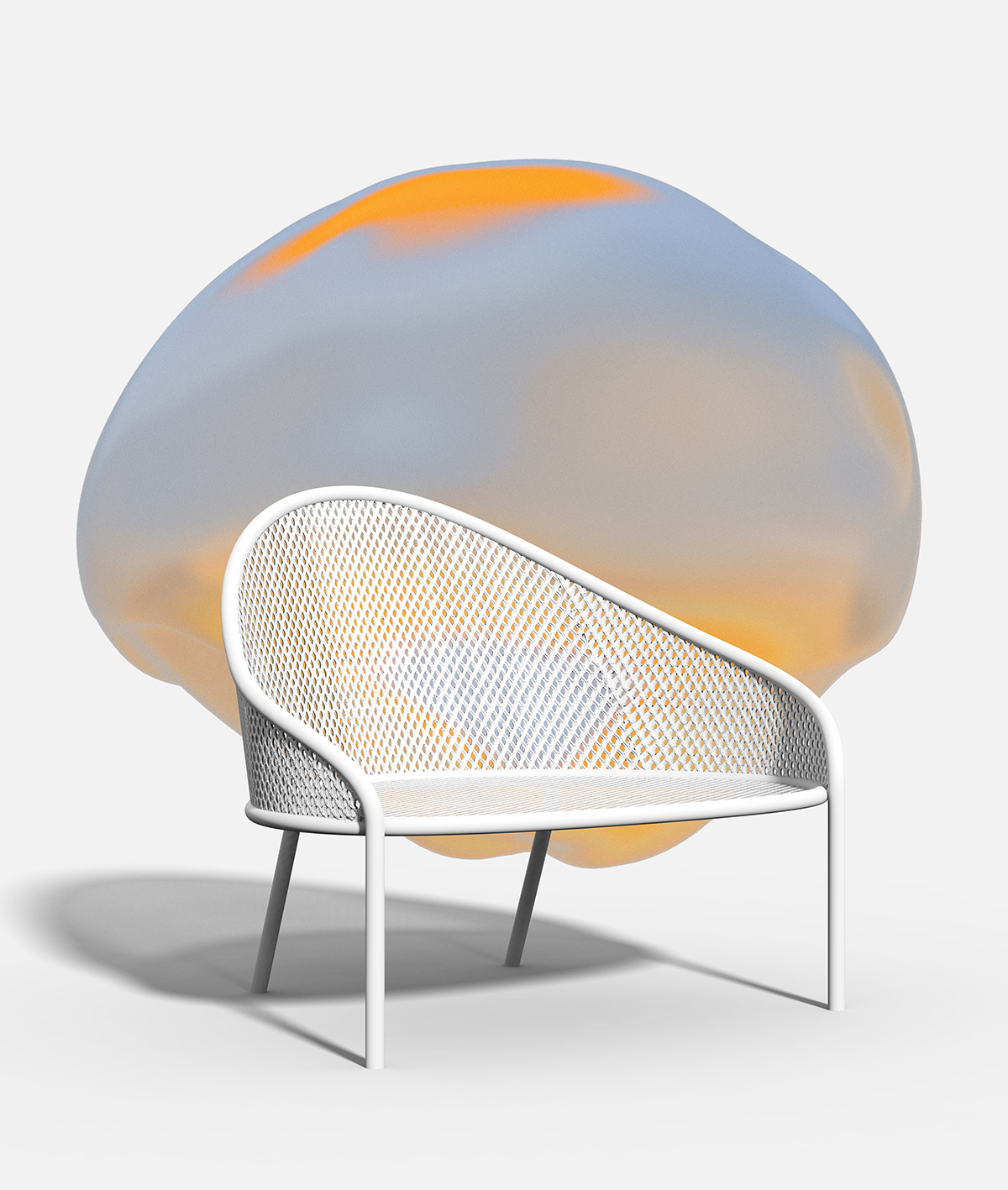 Beckmans always brings its A-game to the Greenhouse section of the fair, and this year was no different. The school's "New Way Out" exhibition, sponsored by IKEA, featured the third-year student's chic takes on outdoor furniture for urban areas, including this stainless-steel and expanded-metal loveseat by Märta Hägglund.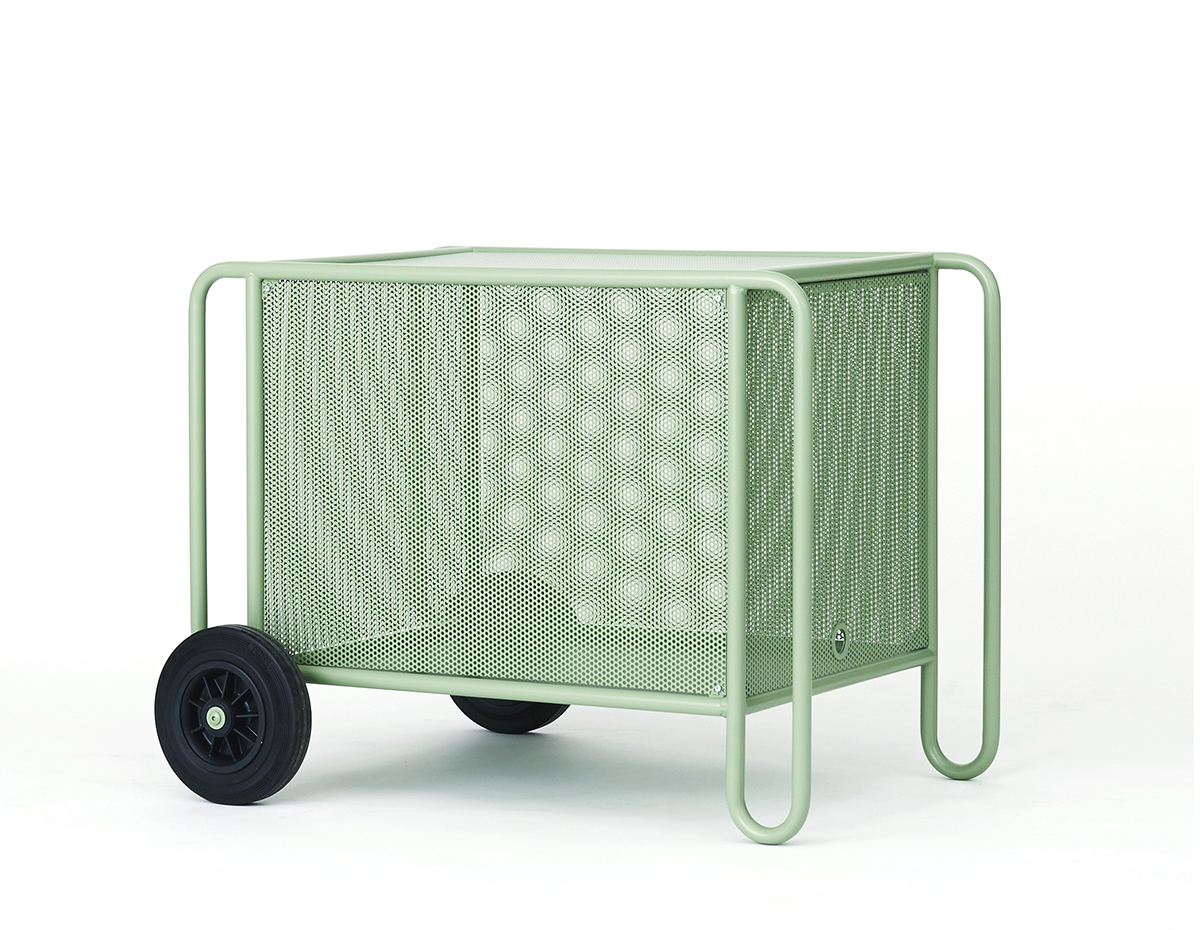 We also liked this minty outdoor bar cart by Aron Lidström.
Crooked Concept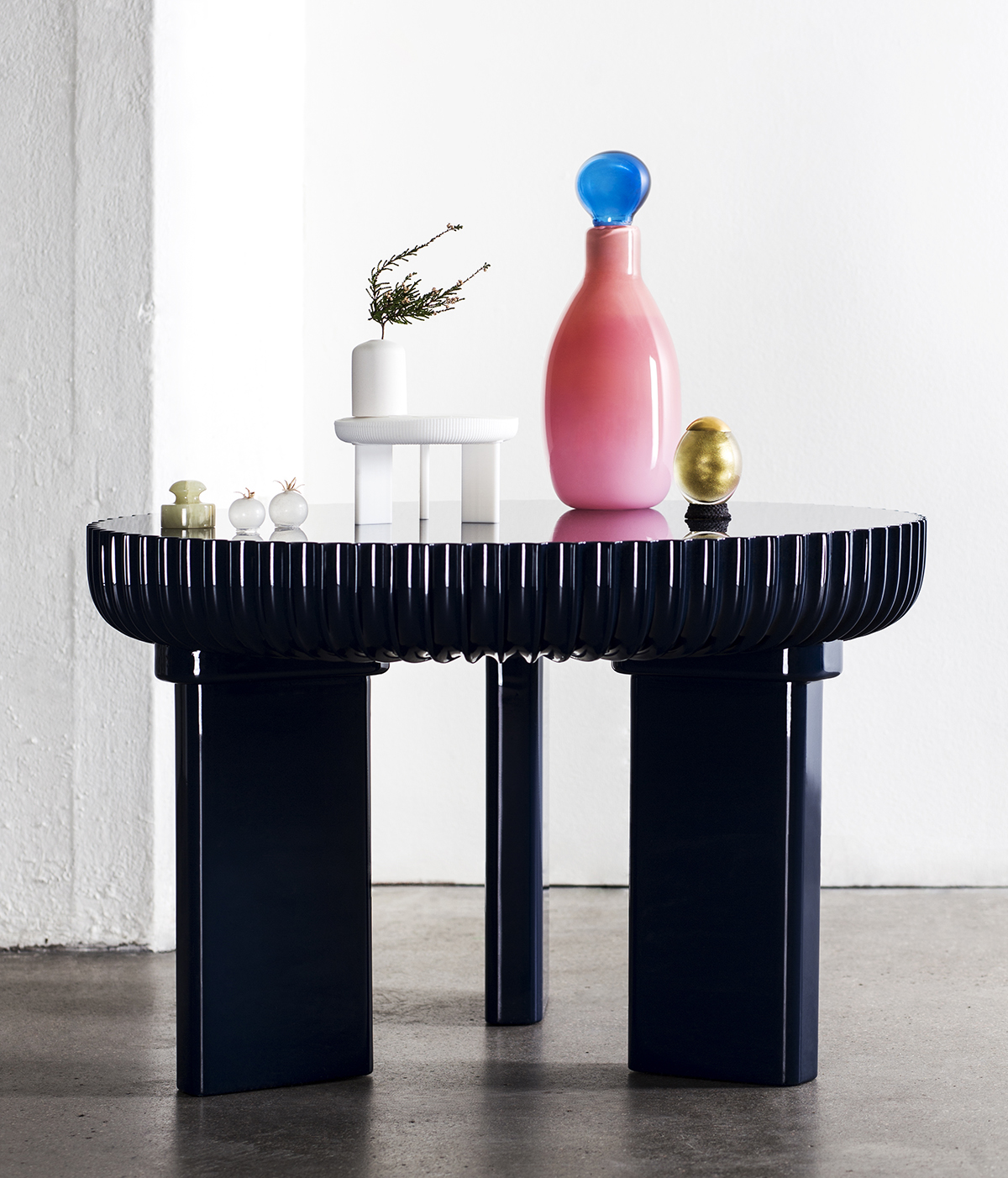 A group of young Scandinavian designers put on an offsite exhibition called Crooked Concept that had something to do with exploring the working process, but we don't know much more than that thanks to a Swedish press release. Aren't the works beautiful though? We especially like the lacquered table above by LACC.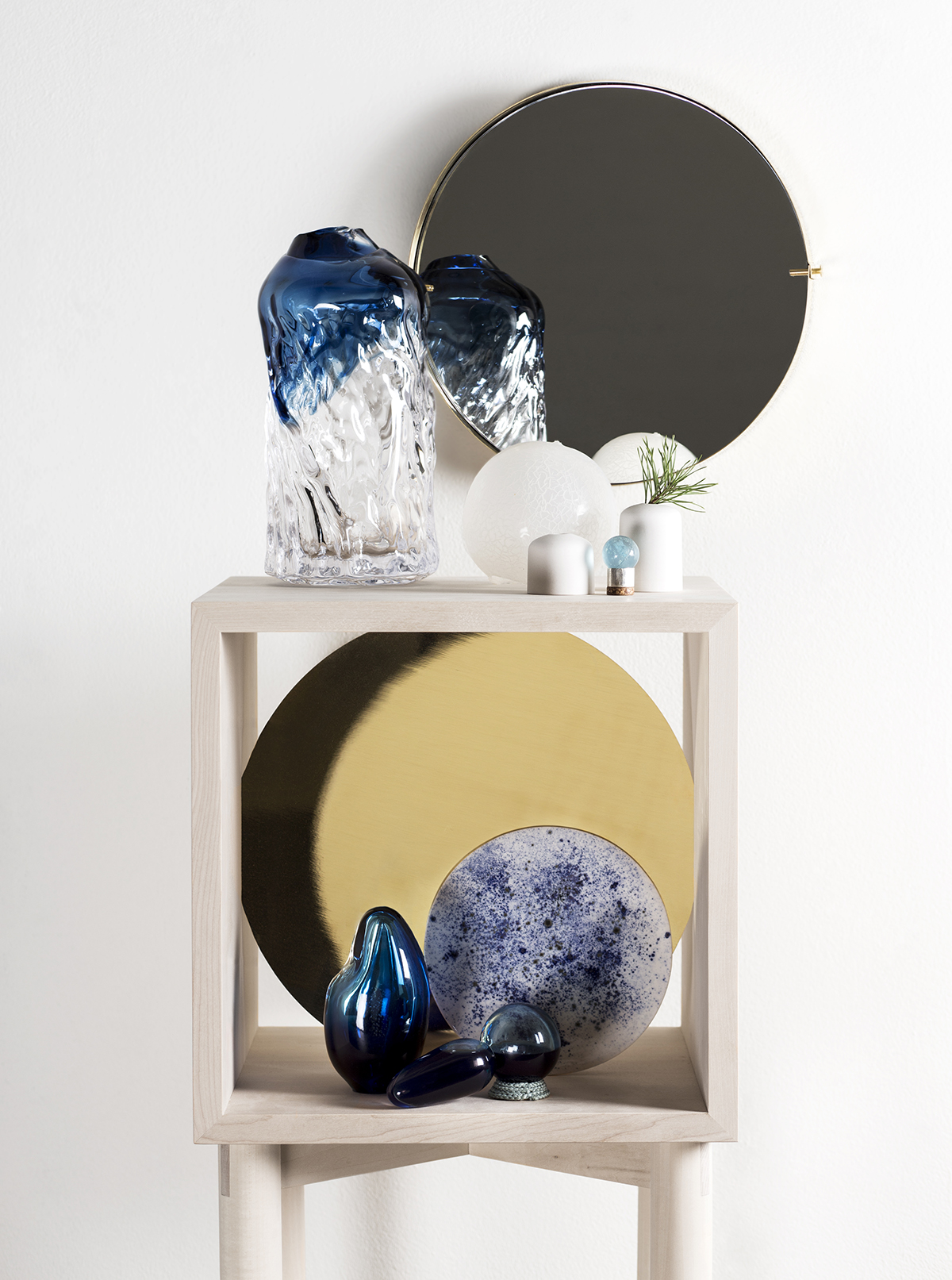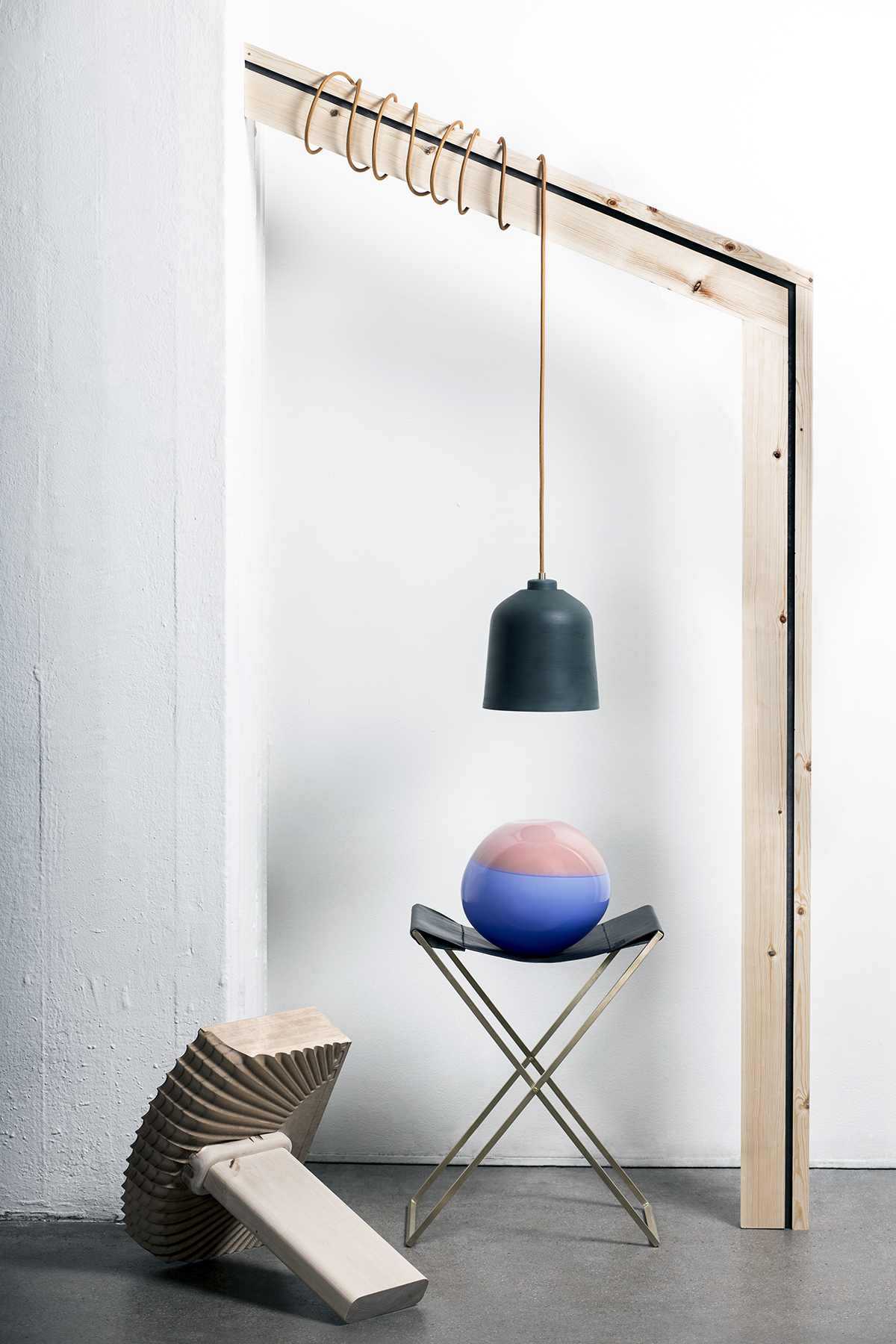 Participating designers included Hanna-Kaarina Heikkila, Ingrid Hulskamp, Joar Torbiornsson, Marie Lindblad, LACC, and Olle Bywall.
Anderssen & Voll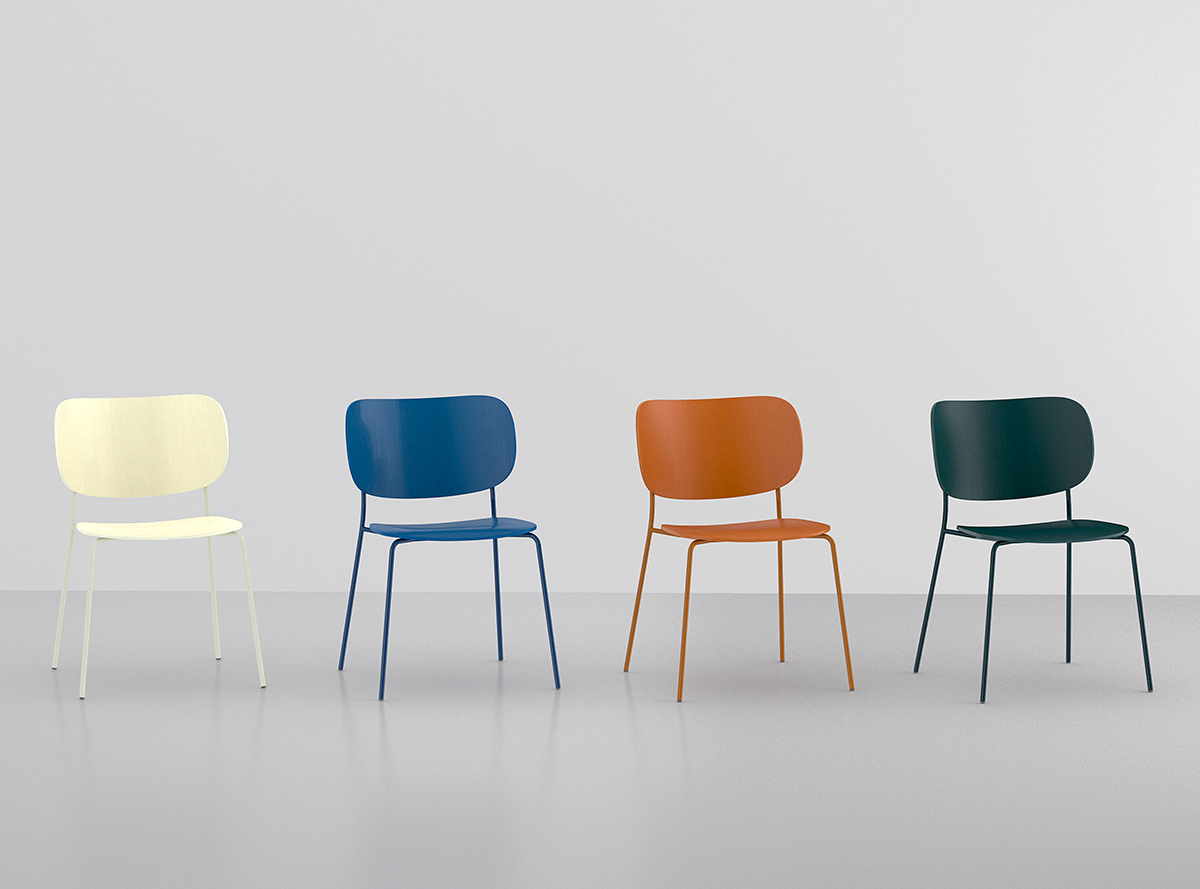 Norwegian design duo Anderssen & Voll's colorful new Favn chair for NCP plays with proportion in a subtle way, pairing a slightly skinnier-than-normal frame with a slightly-fatter-than-normal backrest.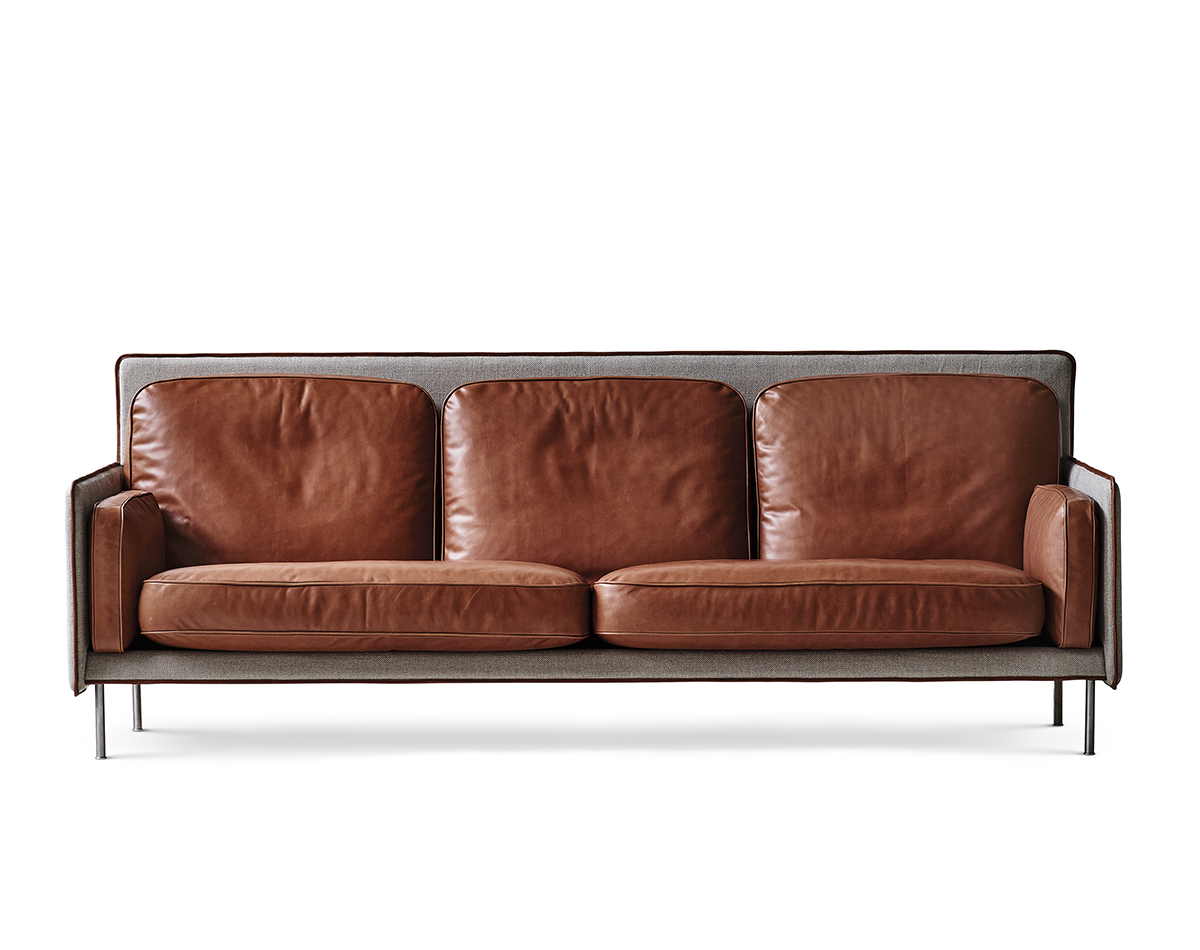 Their new Hector sofa for Erik Jørgensen is a reinterpretation of the classic Scandinavian box sofa, which the Danish heritage brand is known for.
Haha Sthlm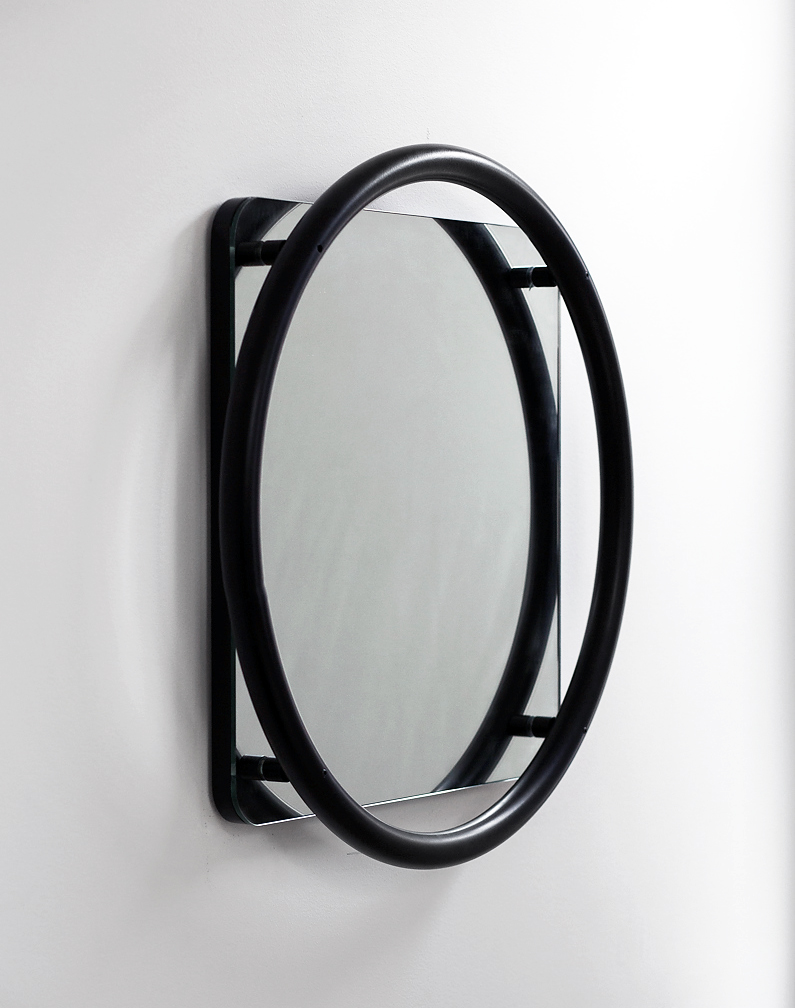 Tubular, Bauhaus-inspired work makes up the Vima collection from the brand-new Stockholm studio Haha Sthlm.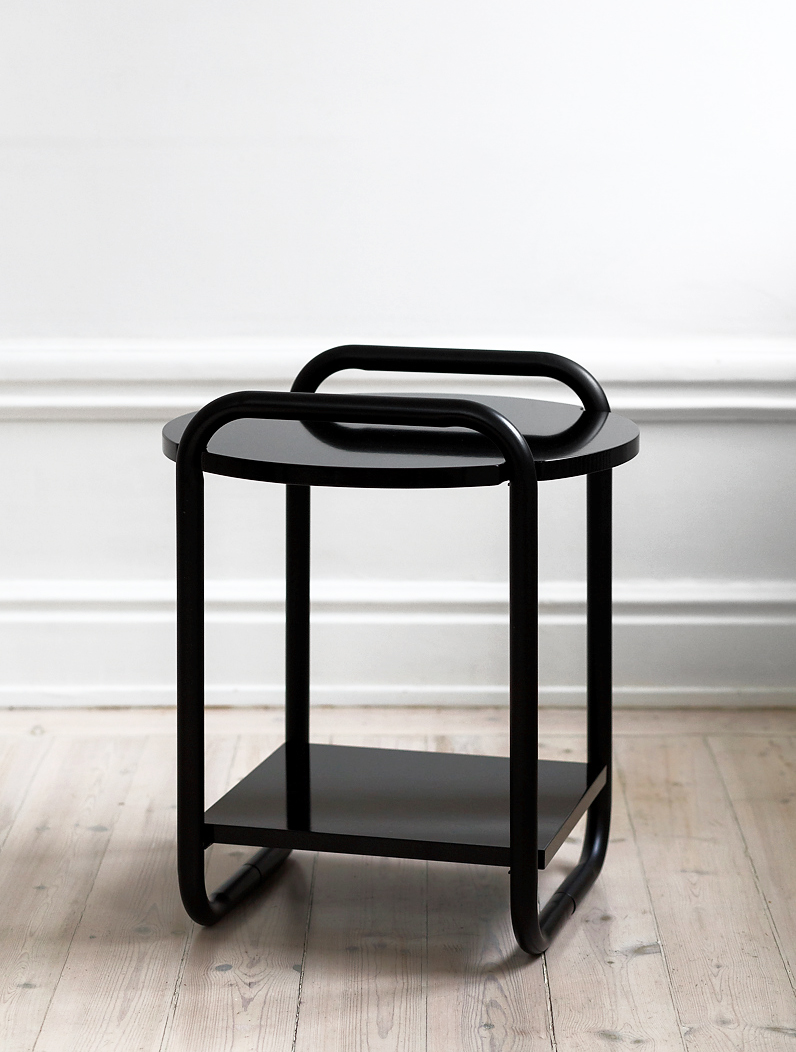 Haha Sthlm was founded by Arash Eskafi and Yu-Ching Chiang, who met while studying in the Master's program at Konstfack.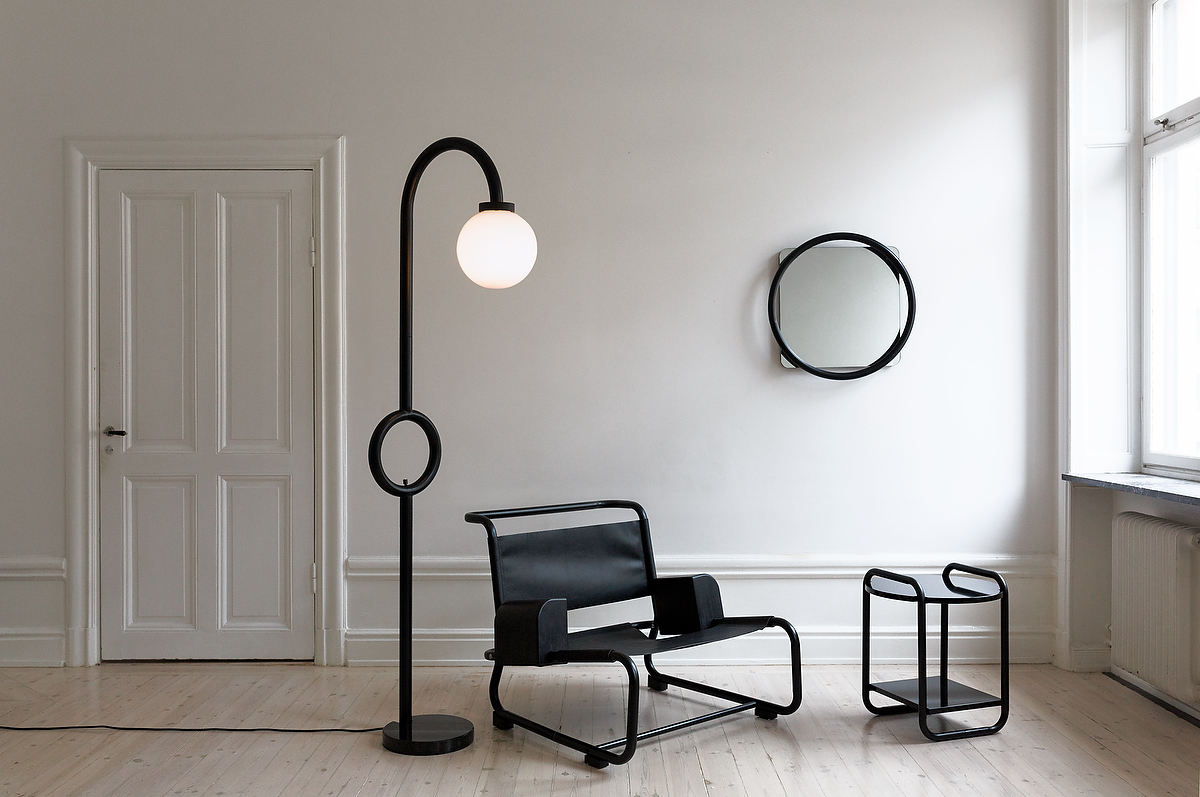 Vima is their debut collection.
Markus Johansson for Karl Andersson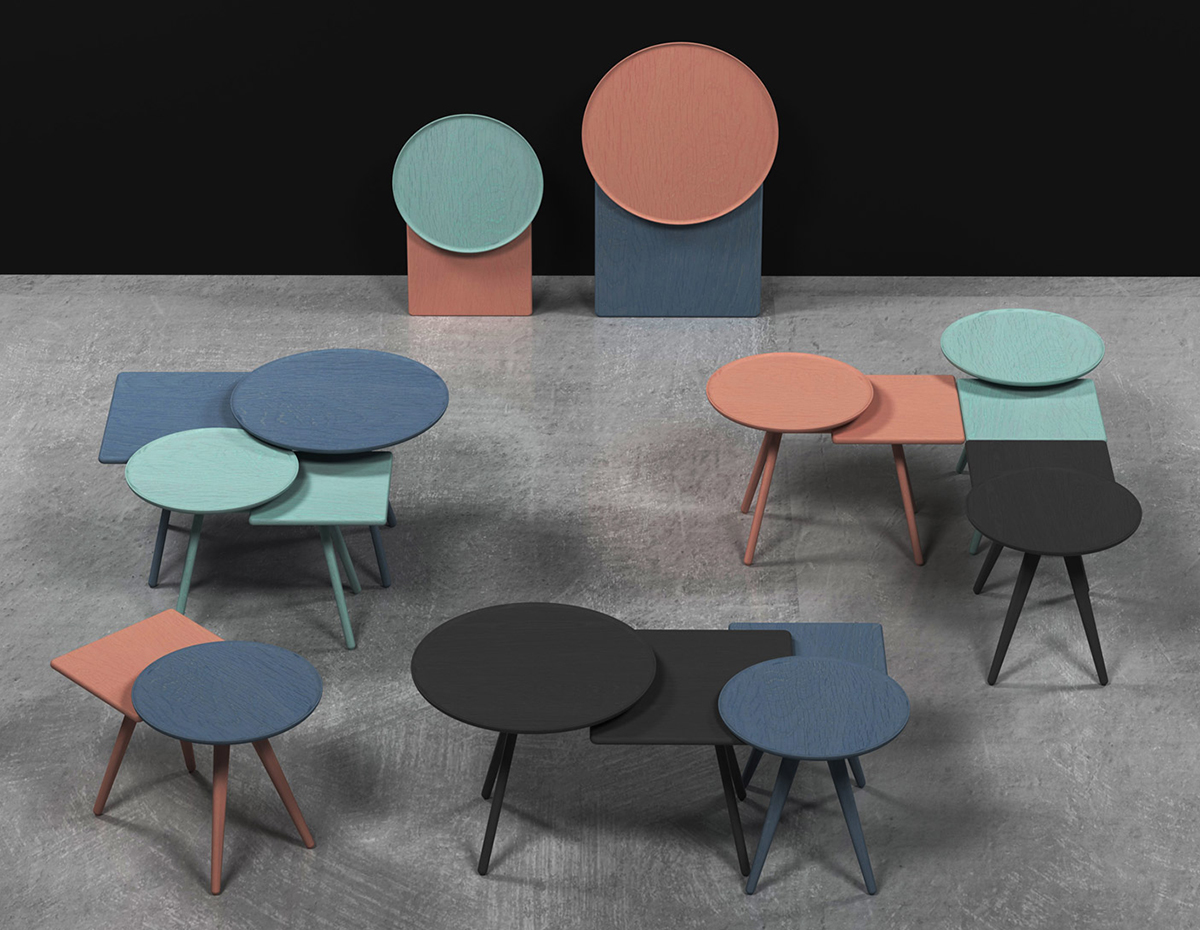 With his tiered Mopsy tables for Karl Andersson & Söner, Swedish designer Markus Johansson rolled out an interesting, slightly darker take on the typical Scandi pastels.
Alexander Lervik for Tingest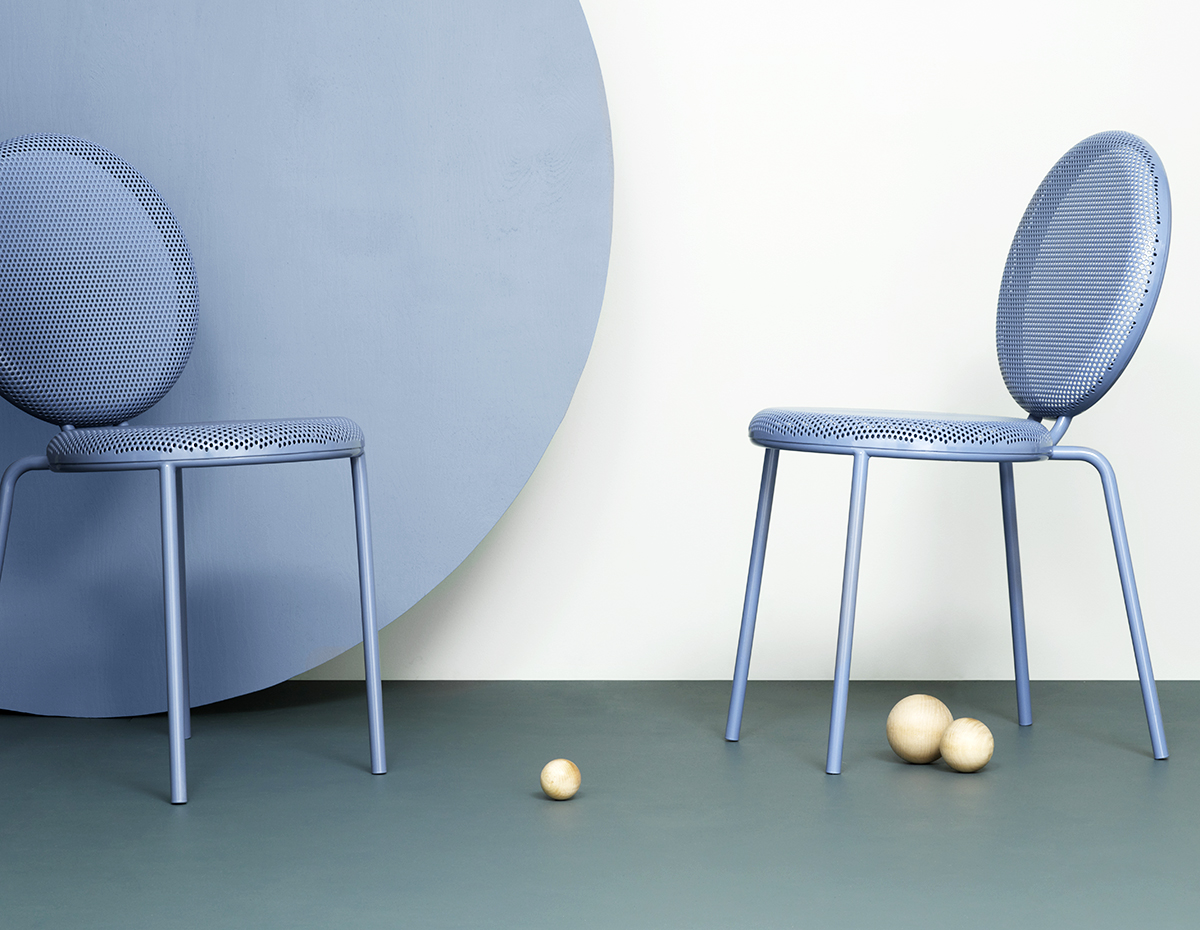 Alexander Lervik, creative director of the made-in-Sweden brand Tingest, says he was inspired to make this perforated version of a cafe chair by the Thonet classic, but of course there's a Mathieu Mategot vibe there as well.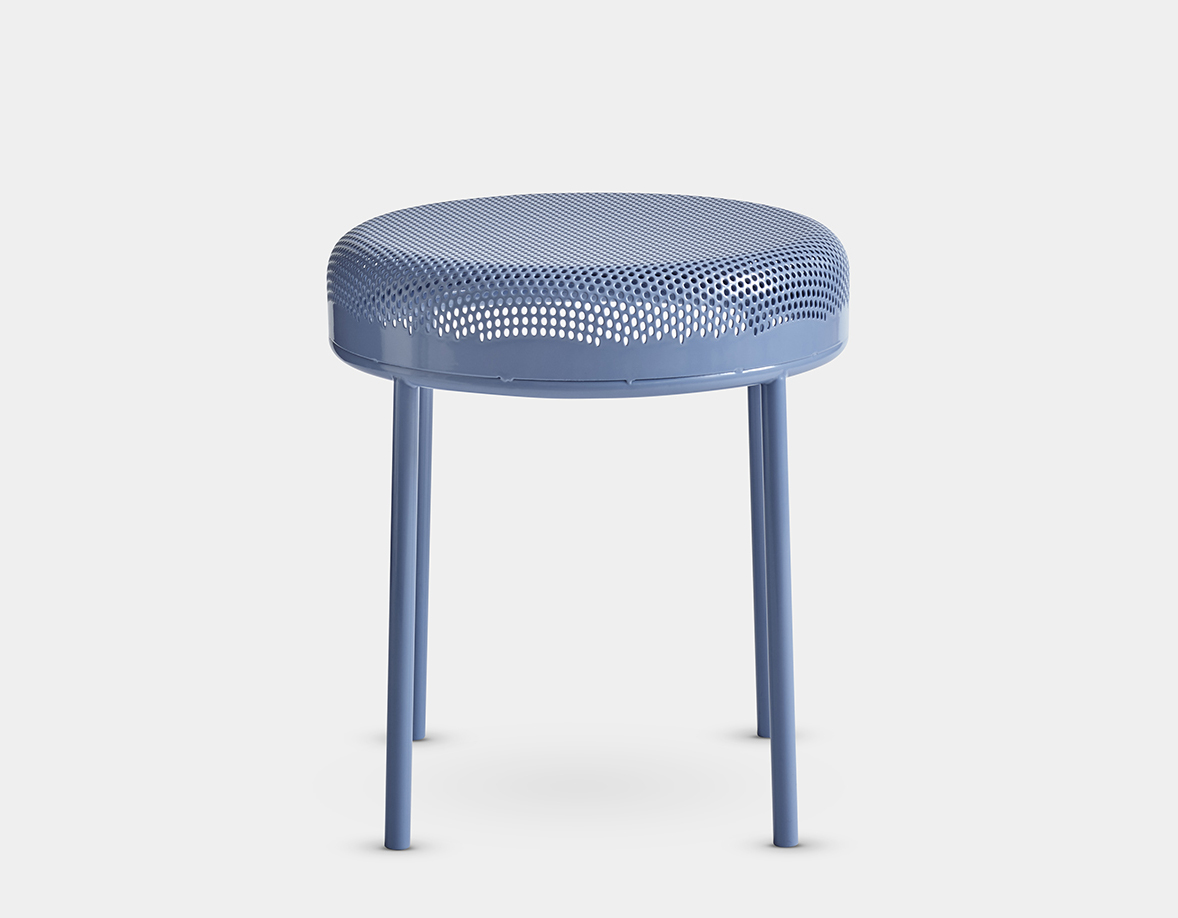 The series also includes a stool (pictured) and a side table, all in the most perfect shade of periwinkle.
OBVIOUS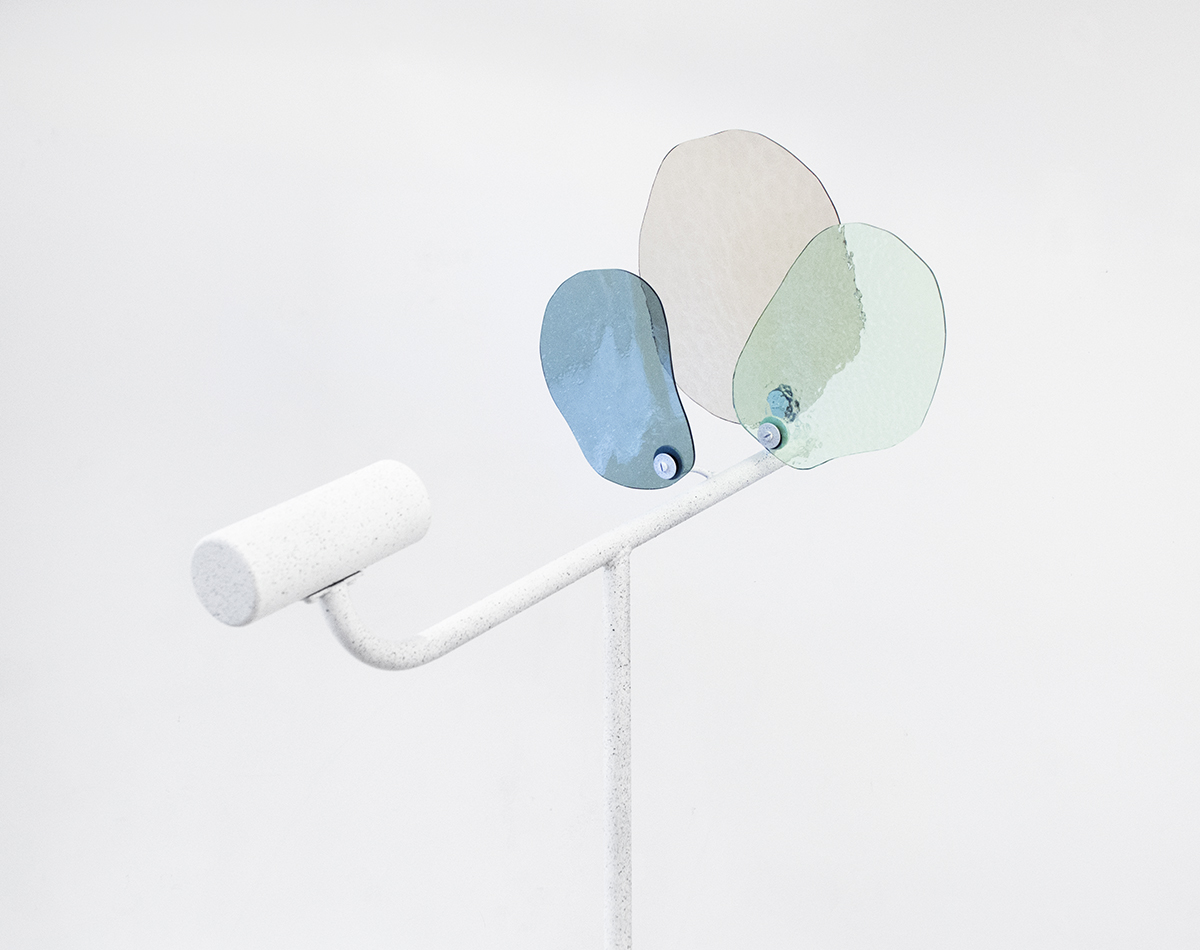 Studio Obvious was founded last year by two Beckmans grads, Matilda Beckman and Erika Emerén; in Stockholm, they launched a group exhibition of 12 up-and-coming female designers "to open a discussion about who is allowed to take place on the current design stage." That's Beckman's lamp, above.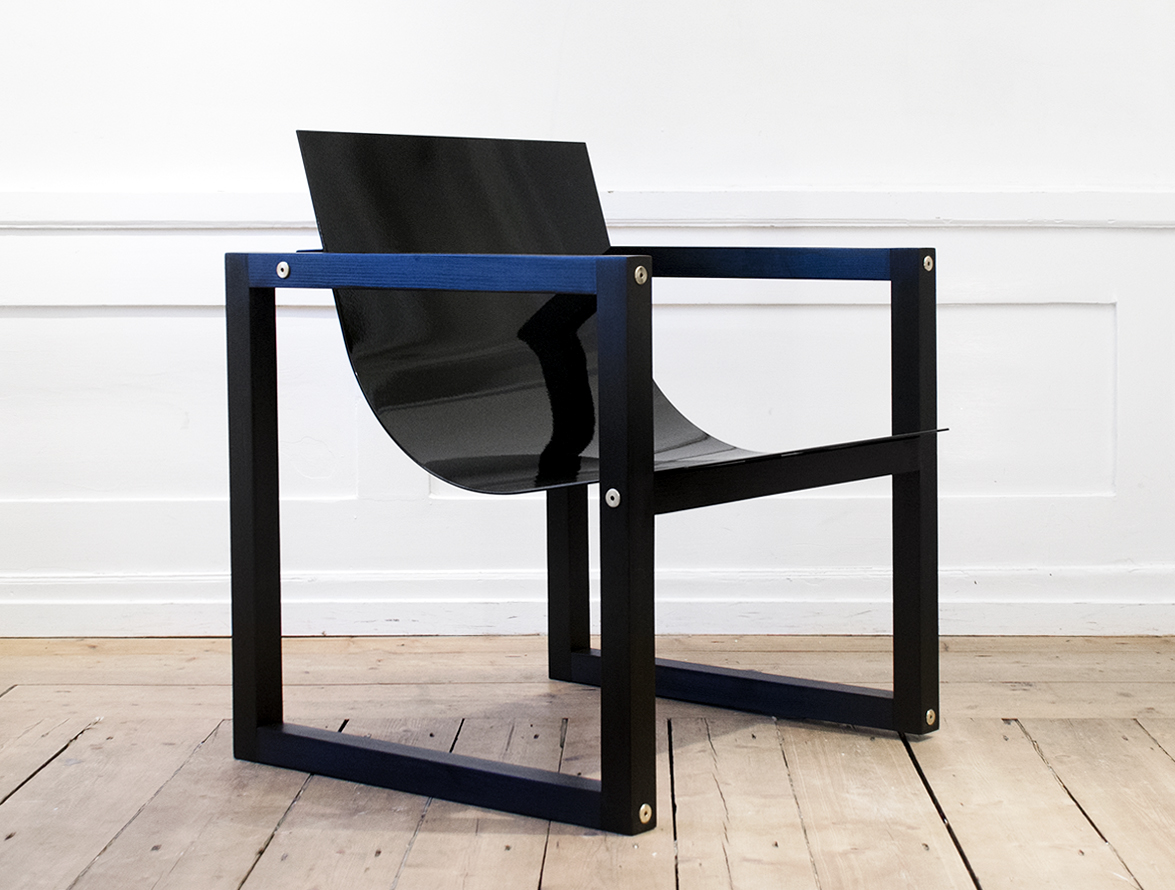 Curve easy chair by Therese Hallberg.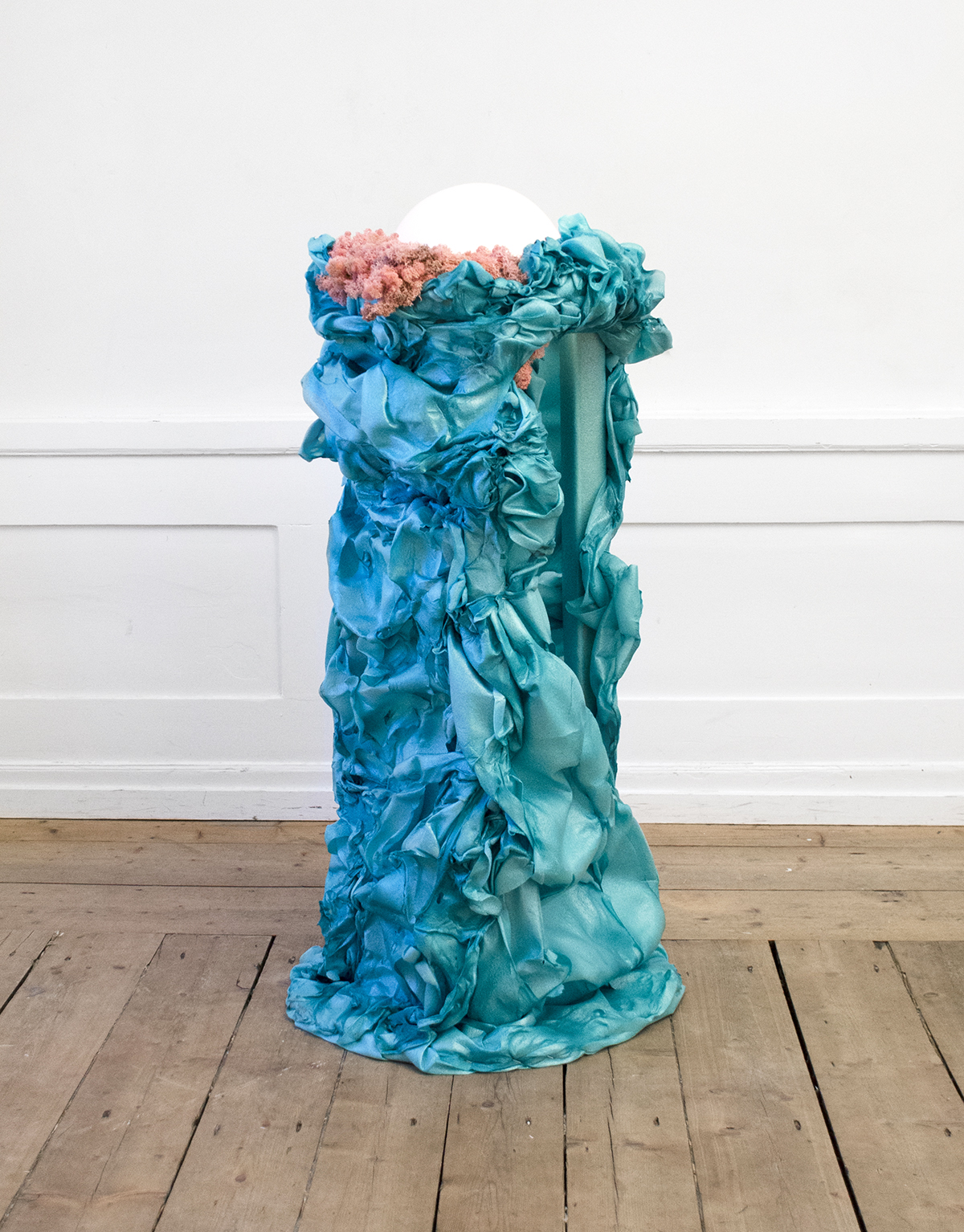 Another light by interior architects and set designers Gloria Hao and Ullis Ohlgren.
Jin Kuramoto for Smaller Objects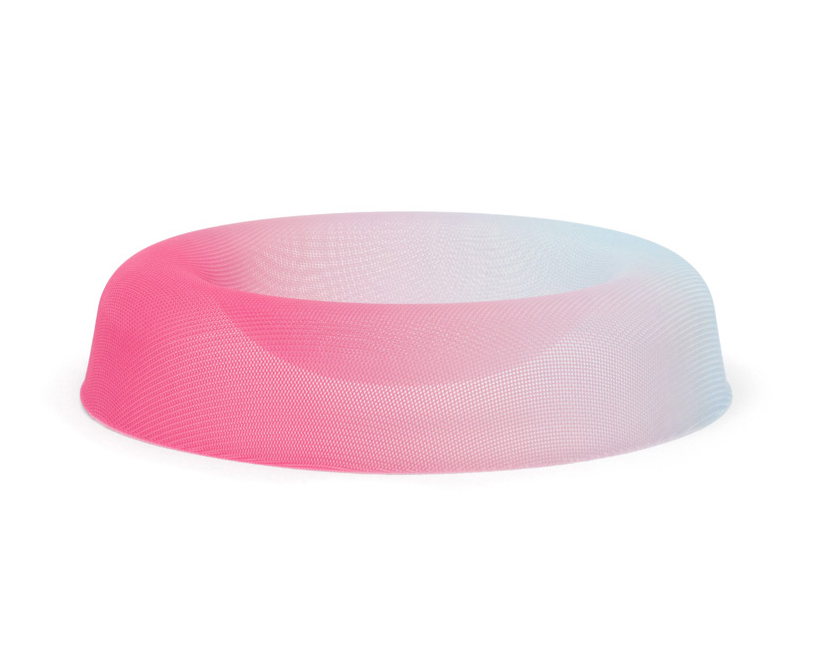 The Claesson Koivisto Rune–led housewares brand Smaller Objects released a few new products at the Stockholm fair, but our favorite was (obviously) this ombre trinket dish by Jin Kuramoto, made from an ultra-lightweight polyester mesh.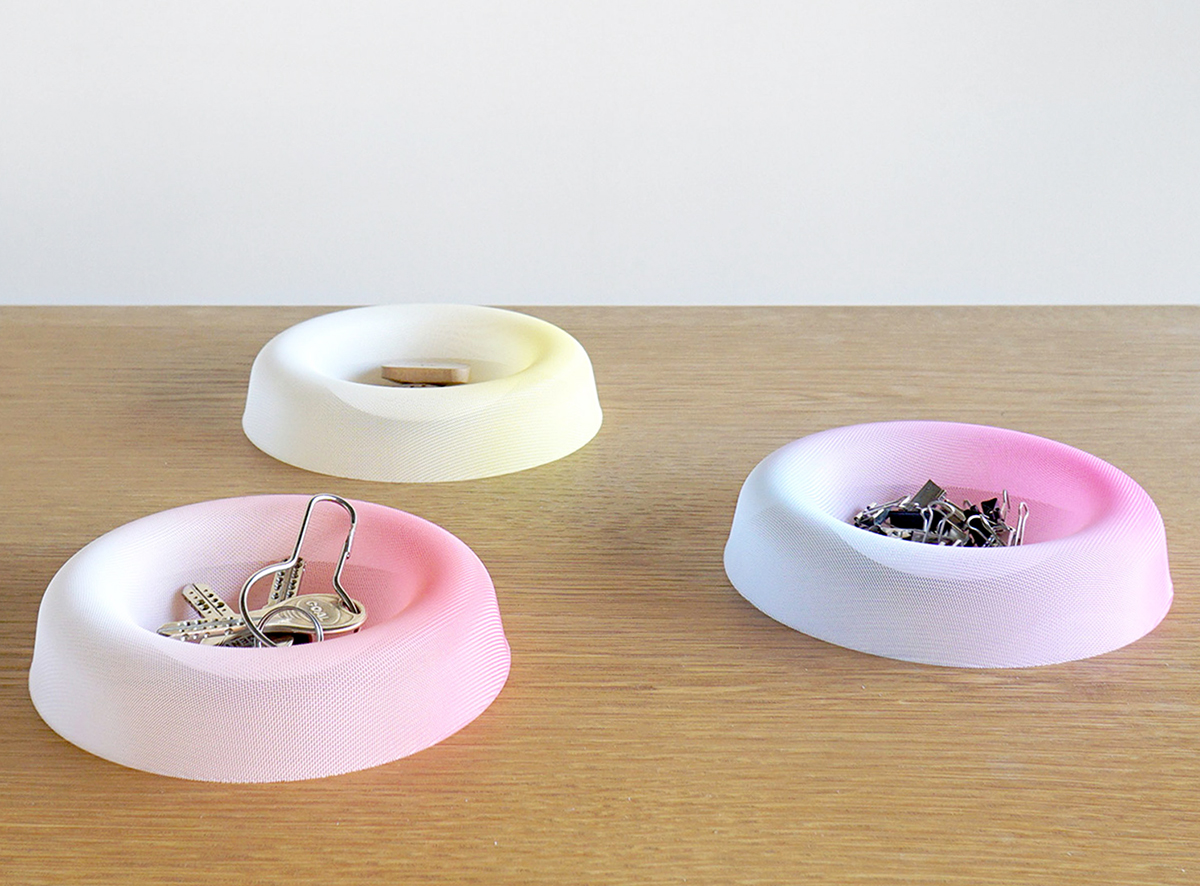 From the Smaller Objects website: "Originally, the technique of heat pressing polyester mesh was used for producing oil filters of car engines. When designer Jin Kuramoto met the Japanese manufacturer NBC Meshtech Inc., they used the same technology to supply the quality food industry with a product for sifting wheat flour. Together with the manufacturer he researched and developed a bowl that would use the least amount of material, yet be rigid enough to hold the weight."
Thom Fougere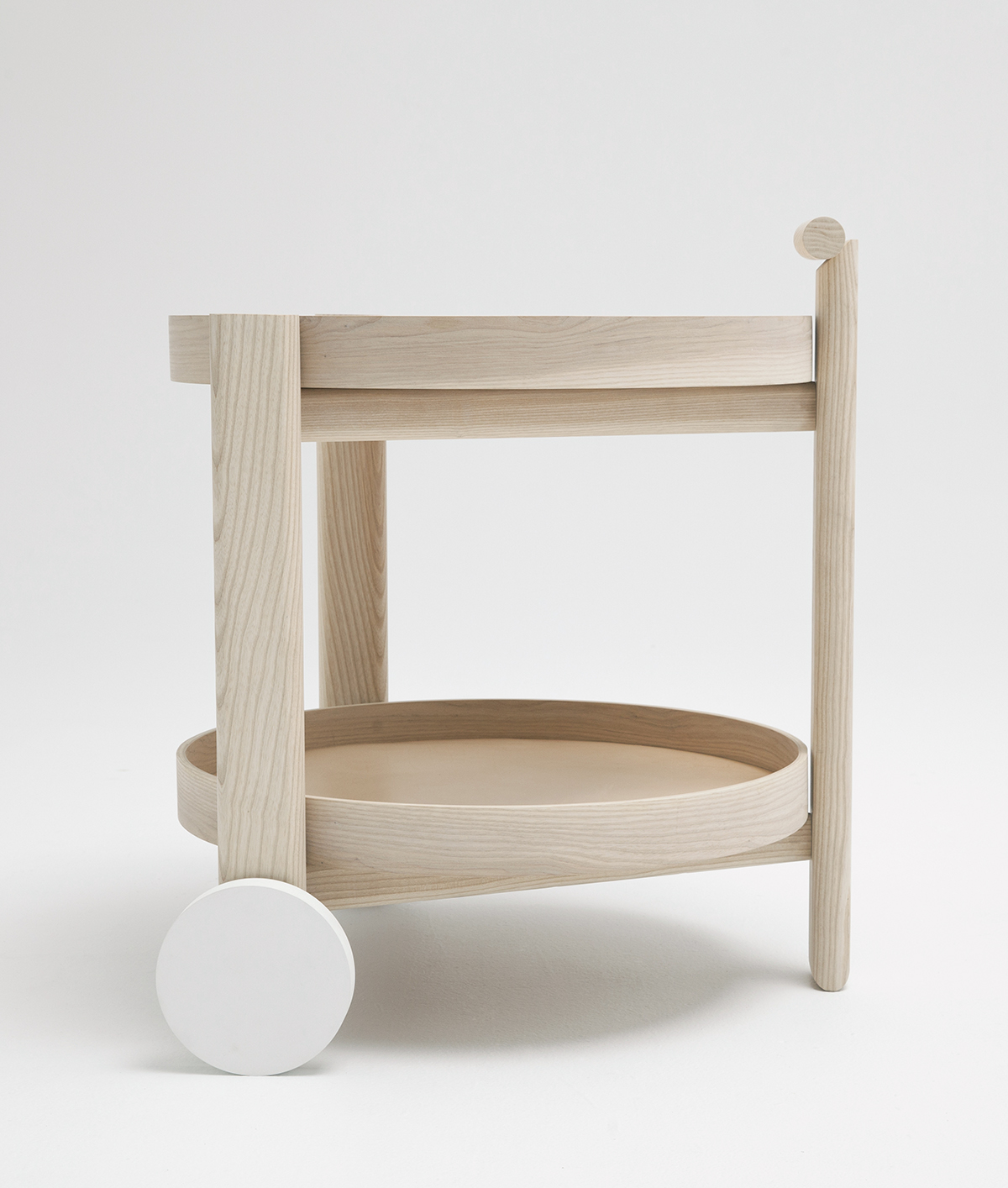 Canadian designer Thom Fougere is seemingly everywhere lately — we featured his debut furniture collection late last year and his addition to EQ3's Assembly line here. In Stockholm, Fougere showed some of his older designs as well as this cute three-legged bar cart in ash and leather.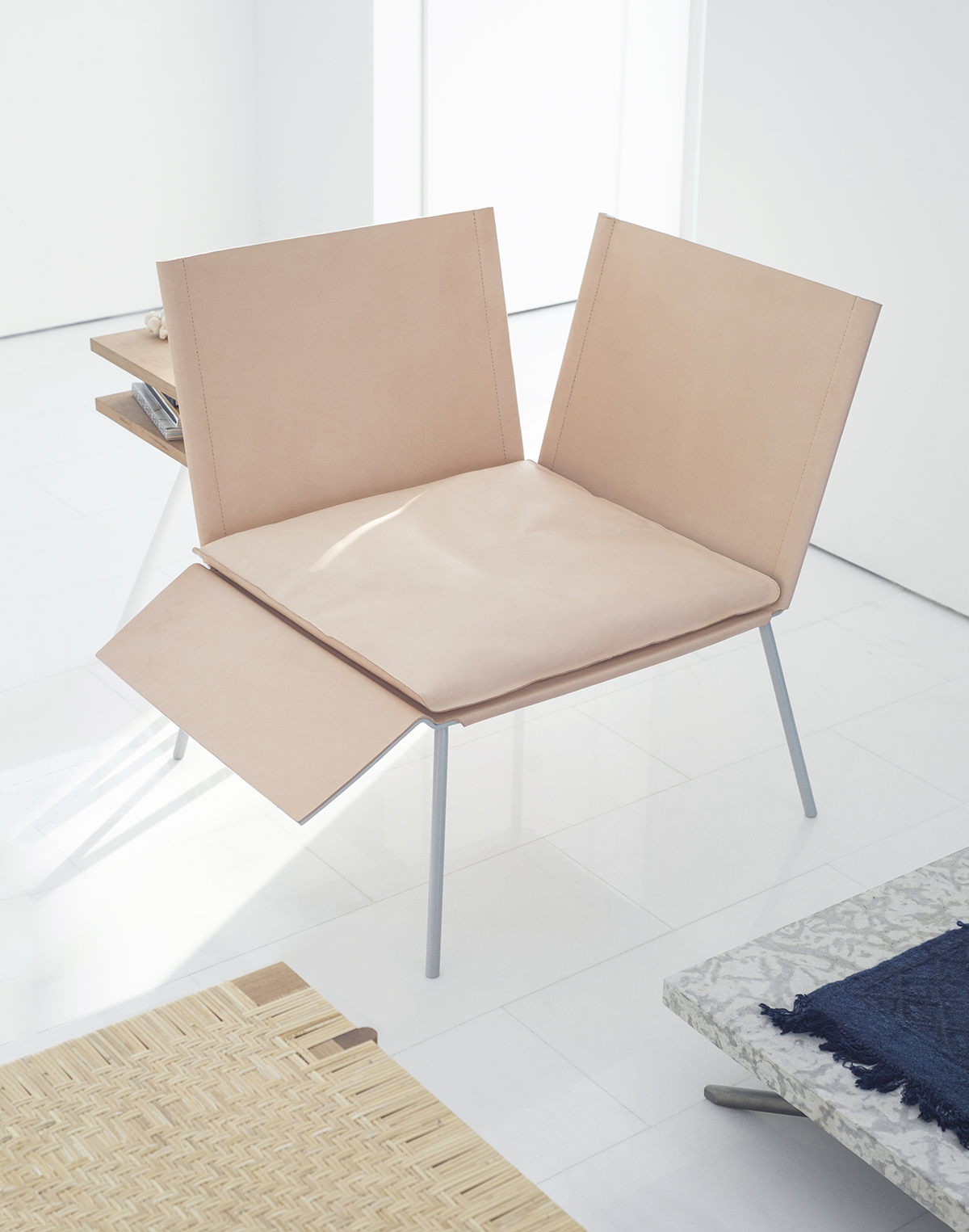 His Saddle chair features that same soft leather, plus two high backs for maximum lounging potential.
Wästberg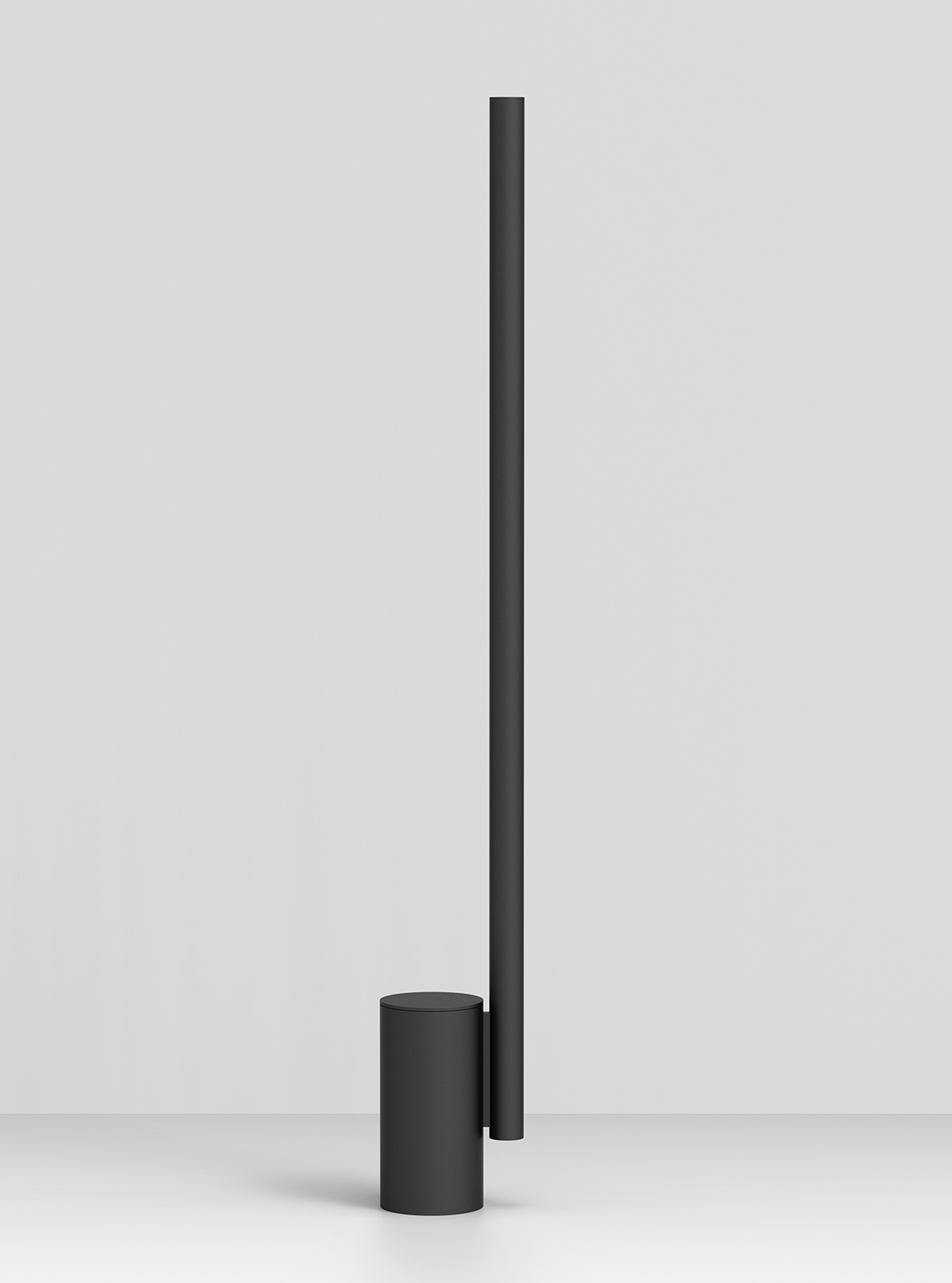 The Swedish lighting brand debuted the most minimalist uplight we've ever seen, courtesy of Dirk Winkel. Its cylindrical components were inspired by Brutalist architecture, and its whittled-down form makes for another handy feature — the top of the base is just one big dimming wheel.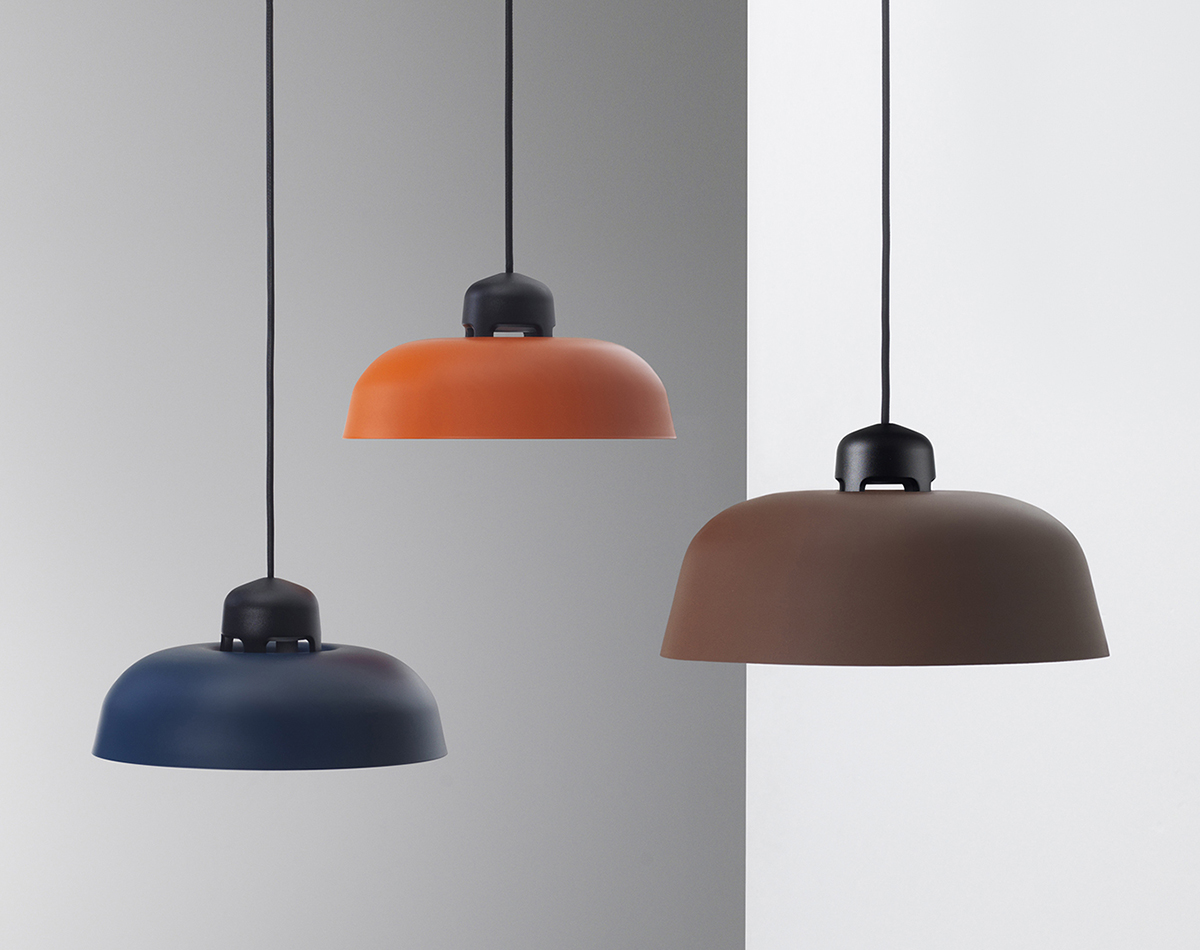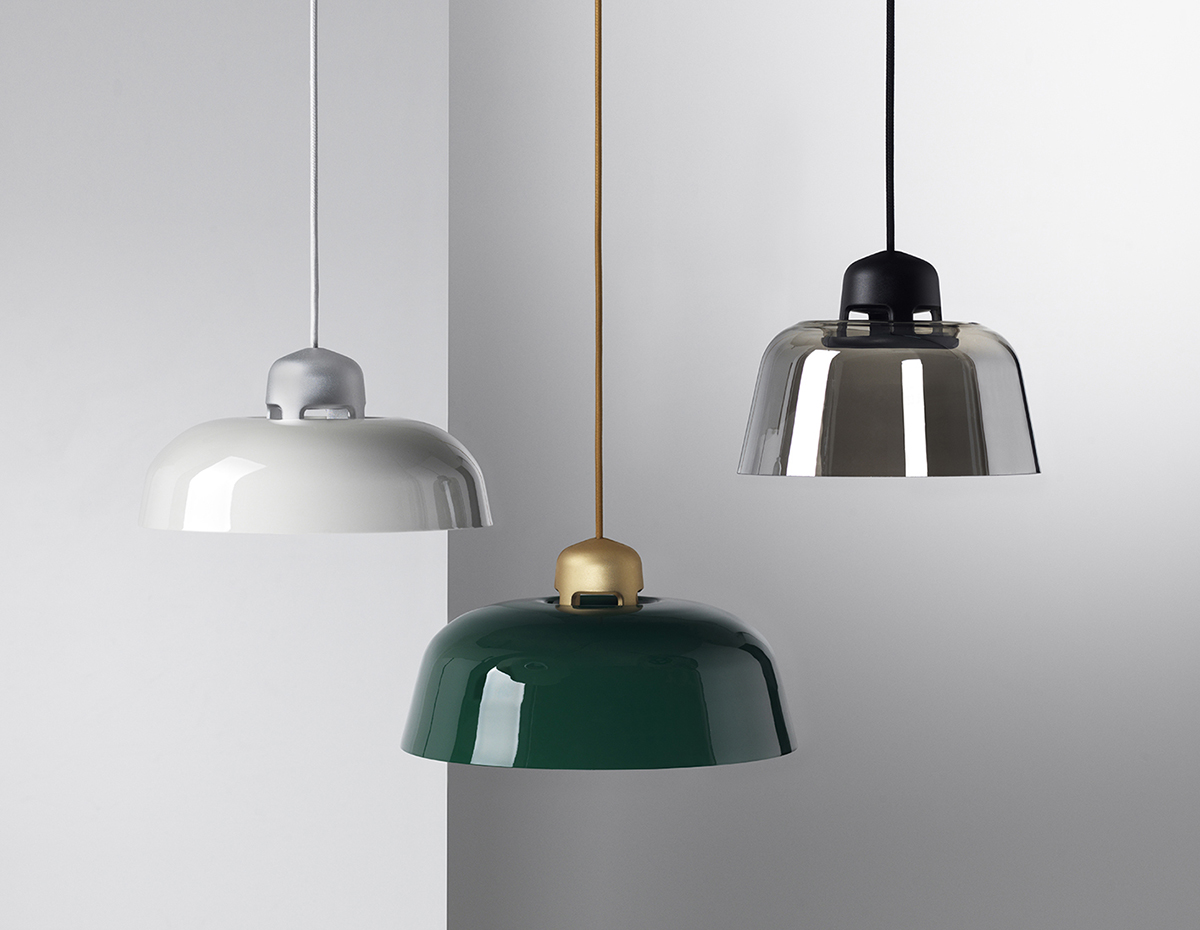 We also liked these pendant lights by Industrial Facility, available in matte and glossy versions and in an unconventional palette that includes emerald and brown.
Staffan Holm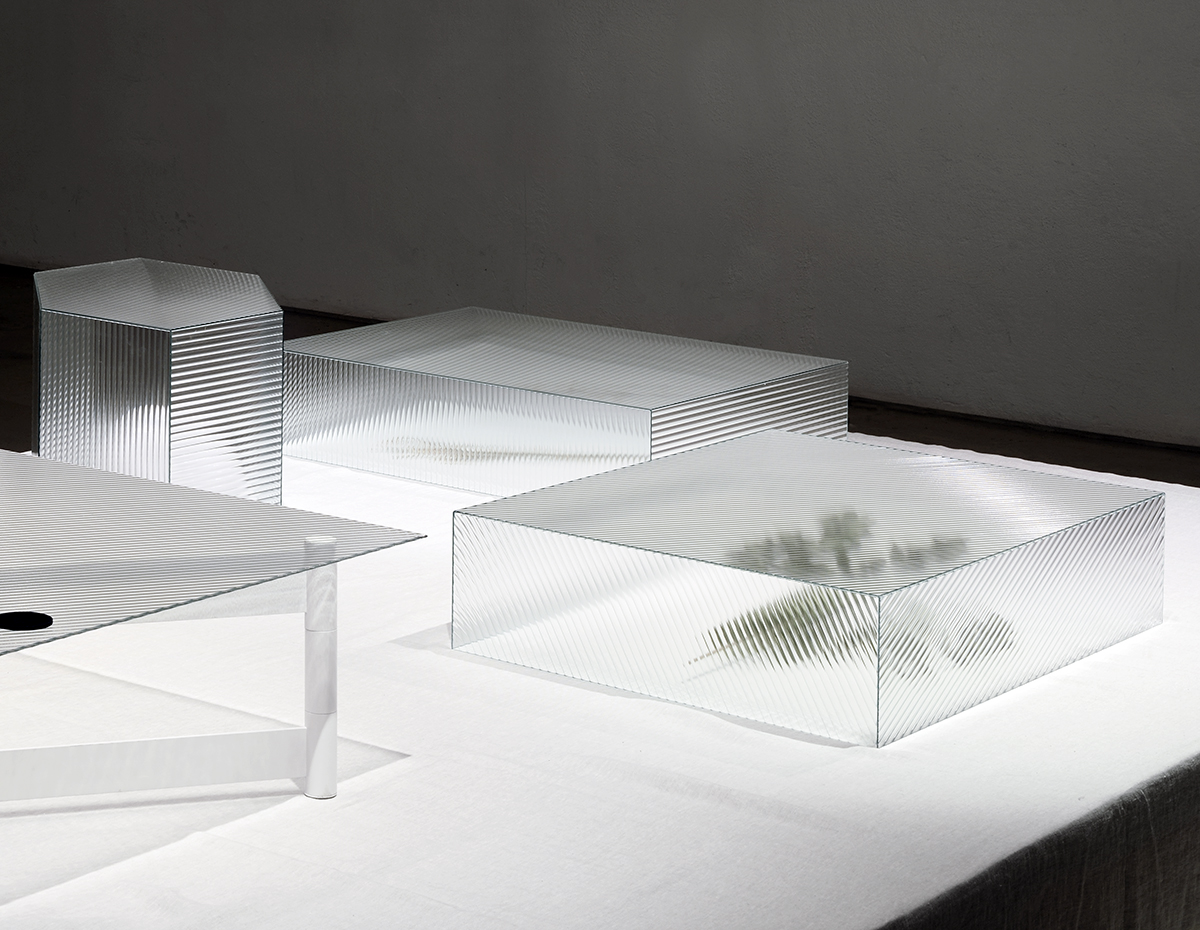 Staffan Holm exhibited a stunning series of striated-glass tables that can stand alone or be used as abstract vitrines that poetically distort the image of anything placed underneath. (Photo: Mikael Olsson)
Woodstockholm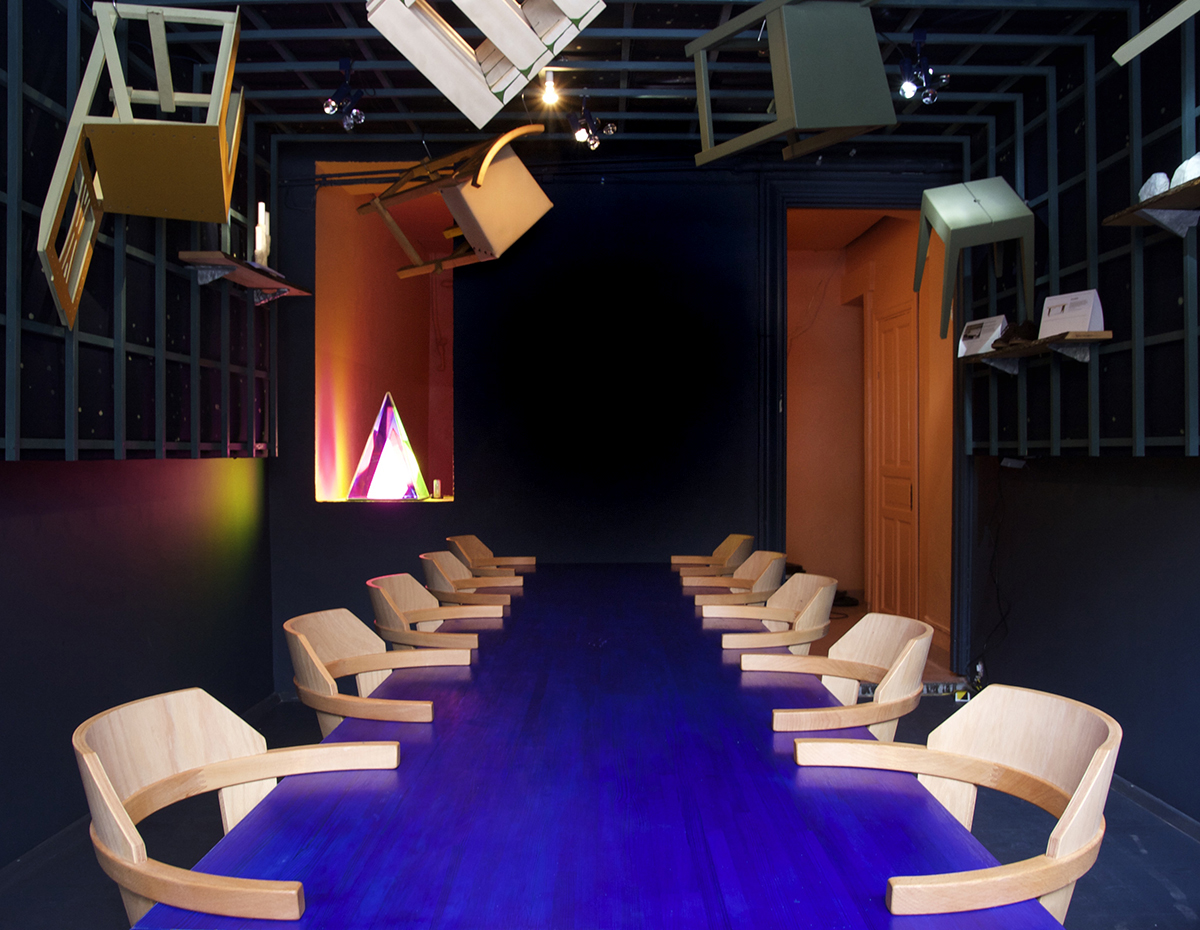 Swedish furniture brand Woodstockholm marked the opening of their new showroom — designed by Uglycute — with a secret bistro that served lunch all week, and featured some of the brand's new 2016 introductions, like this massive blue table.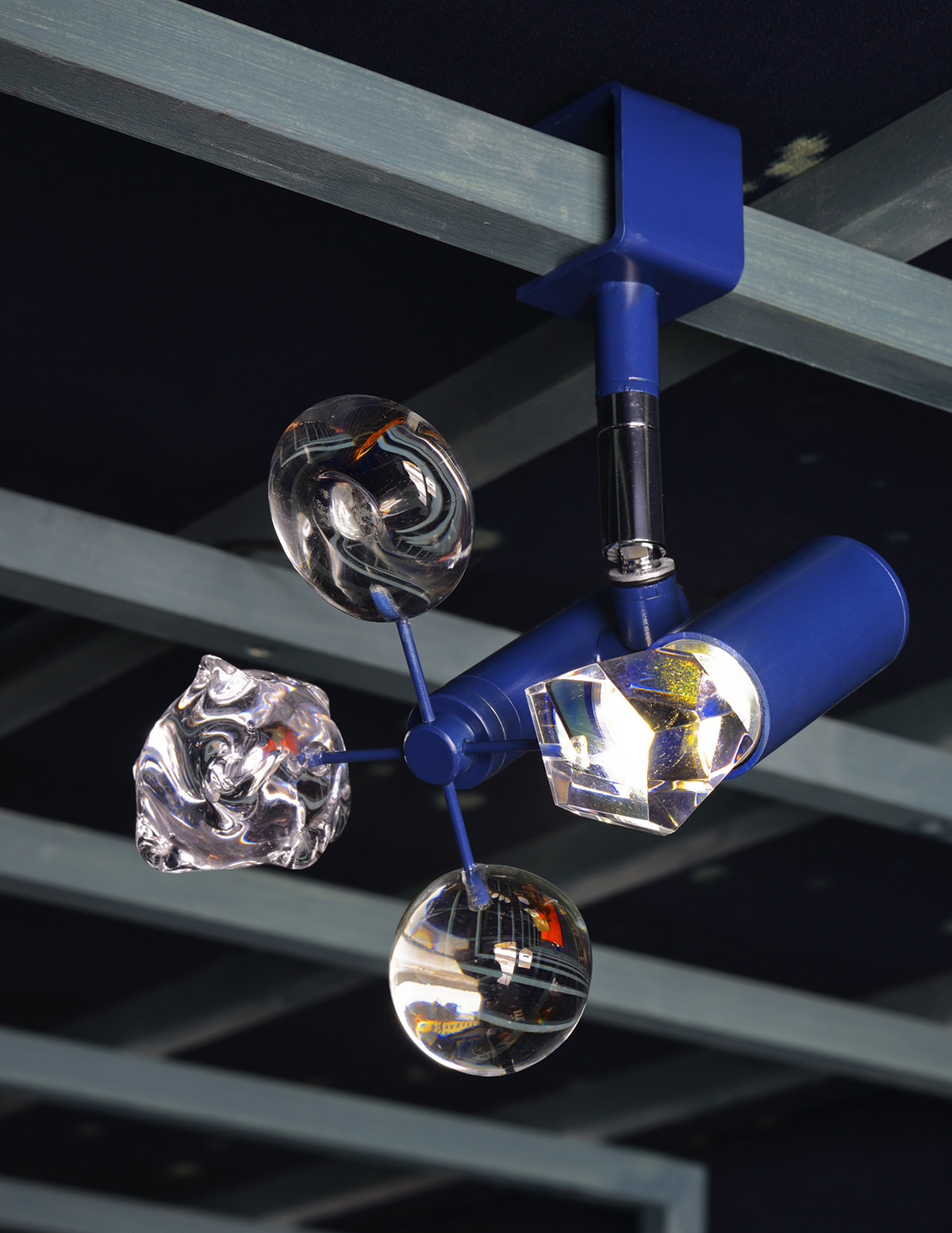 Our favorite of those new introductions is the Lajka lamp — also by Uglycute, in collaboration with Minna Rombo Zetterlund — that can shine light through a rotating selection of four hand-blown glass prisms. (Photo: Mikael Olsson)