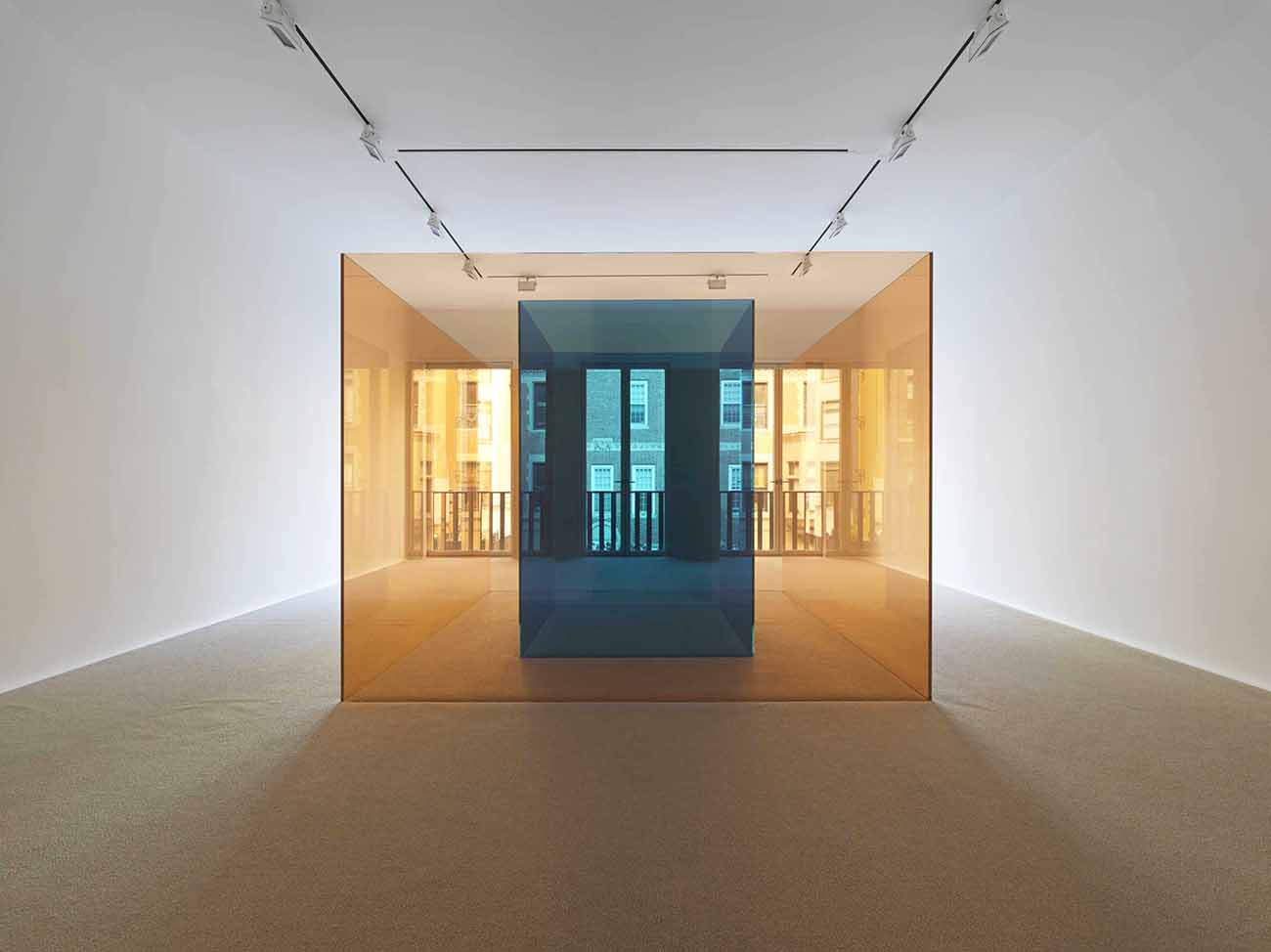 A weekly Saturday recap to share with you our favorite links, discoveries, exhibitions, and more from the past seven days. This week: Still haven't found a Valentine's gift? How about a $7,000 trio of architectural weavings, a spiral gold ring, an avant-garde flower arrangement, or just a day date uptown to see the latest California Light & Space exhibit (above)? We've got you covered, ahead.
Exhibitions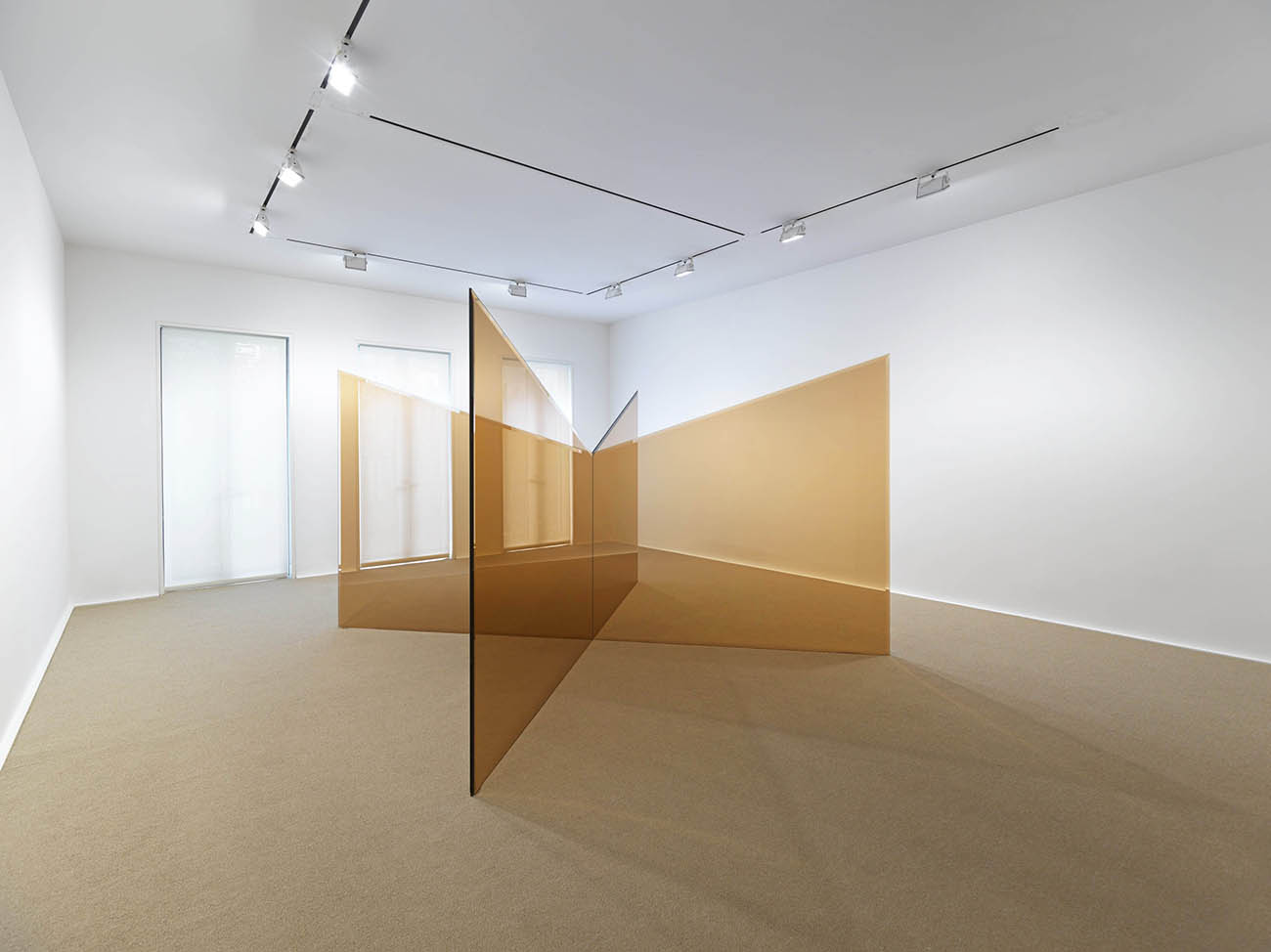 The California Light and Space revival continues apace with a Larry Bell exhibit, which opened this month at Hauser & Wirth's uptown New York gallery. (New Yorkers might know Bell from his glass cubes, permanently on view at the Judd Foundation.) The exhibition features canvases and sculptures, but we're most taken with Bell's glass work — laminated panels in pink, amber, gray and blue in beautiful, geometric configurations.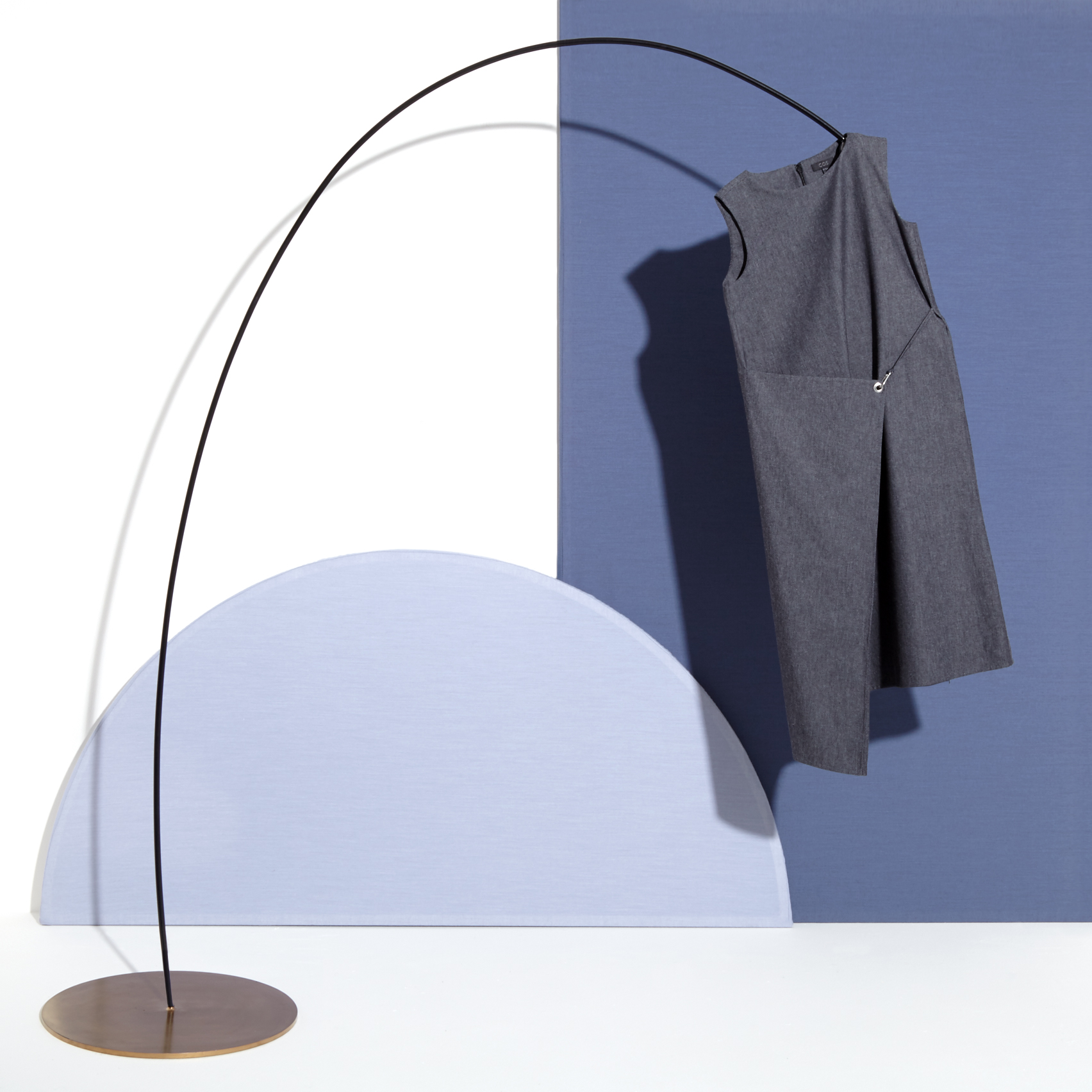 To celebrate fashion-week season, COS commissioned London designers Laetitia de Allegri and Matteo Fogale to create window installations inspired by the brand's spring collection in four cities — New York, London, Milan, and Paris — using Denimite, a material that's created by compressing recycled denim fibers into a stone-like form.
Links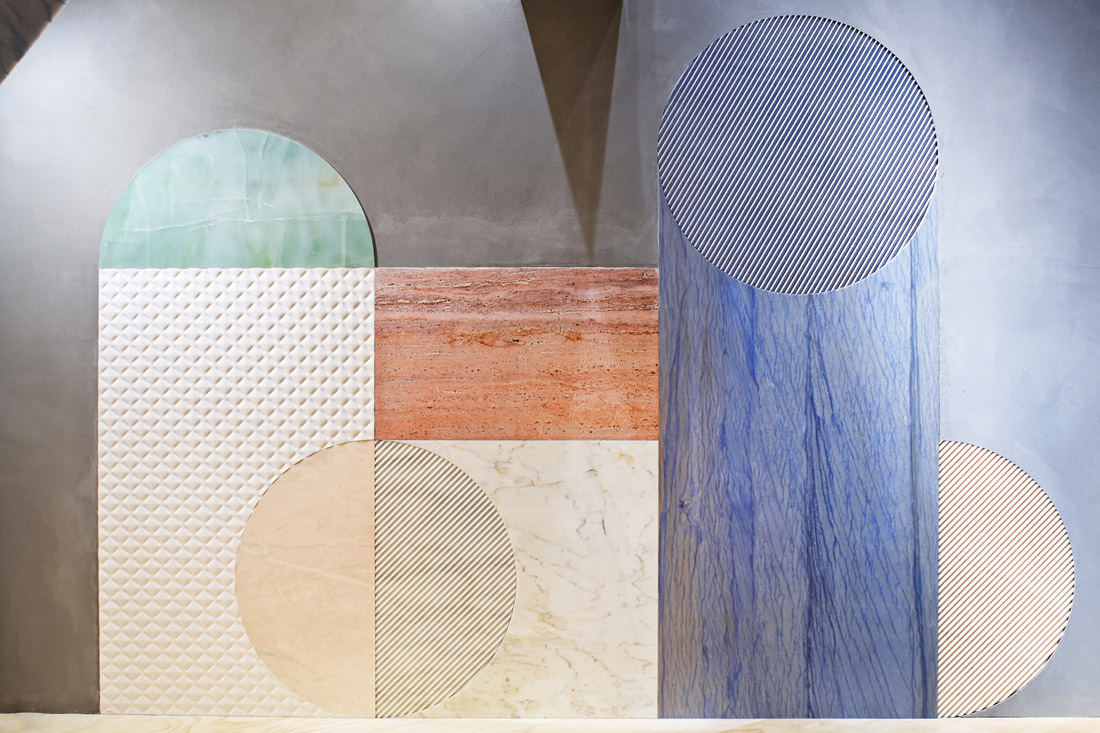 More beautiful marble work by Patricia Urquiola for Budri, spied on Design Milk. Called Rabbet, the collection is named after a carpentry term for a grooved joint; rabbets are typically seen in wood but here the Italian designer applies the texture to marble.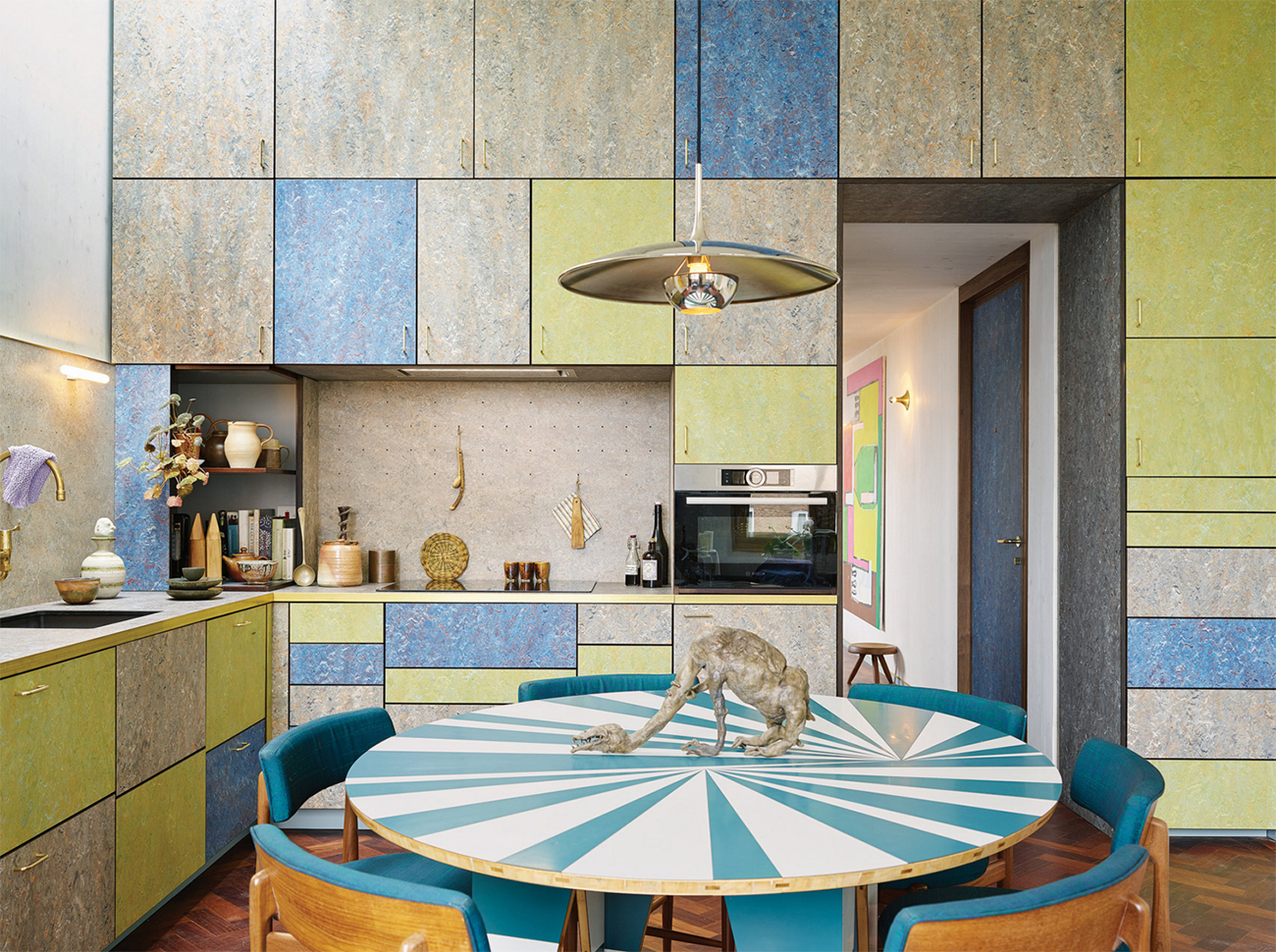 This week, T Magazine went inside the communal home of Martino Gamper and Frances Upritchard (and three of their friends), which is predictably filled with lots of Gio Ponti and chairs. The star of the tour, though, is their kitchen, home to the most amazing linoleum cabinets we've ever seen.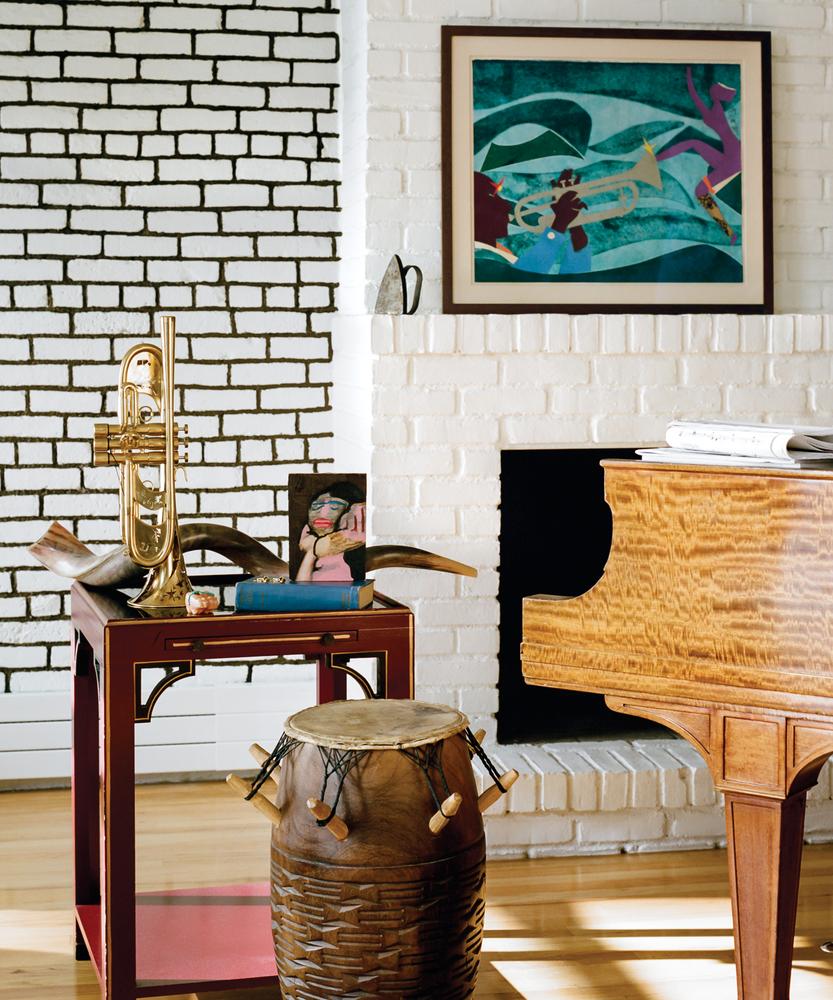 Not design-related per se, but we liked this still-life glimpse at Wynton Marsalis's favorite things, shot by SU contributor Brian Ferry for WSJ.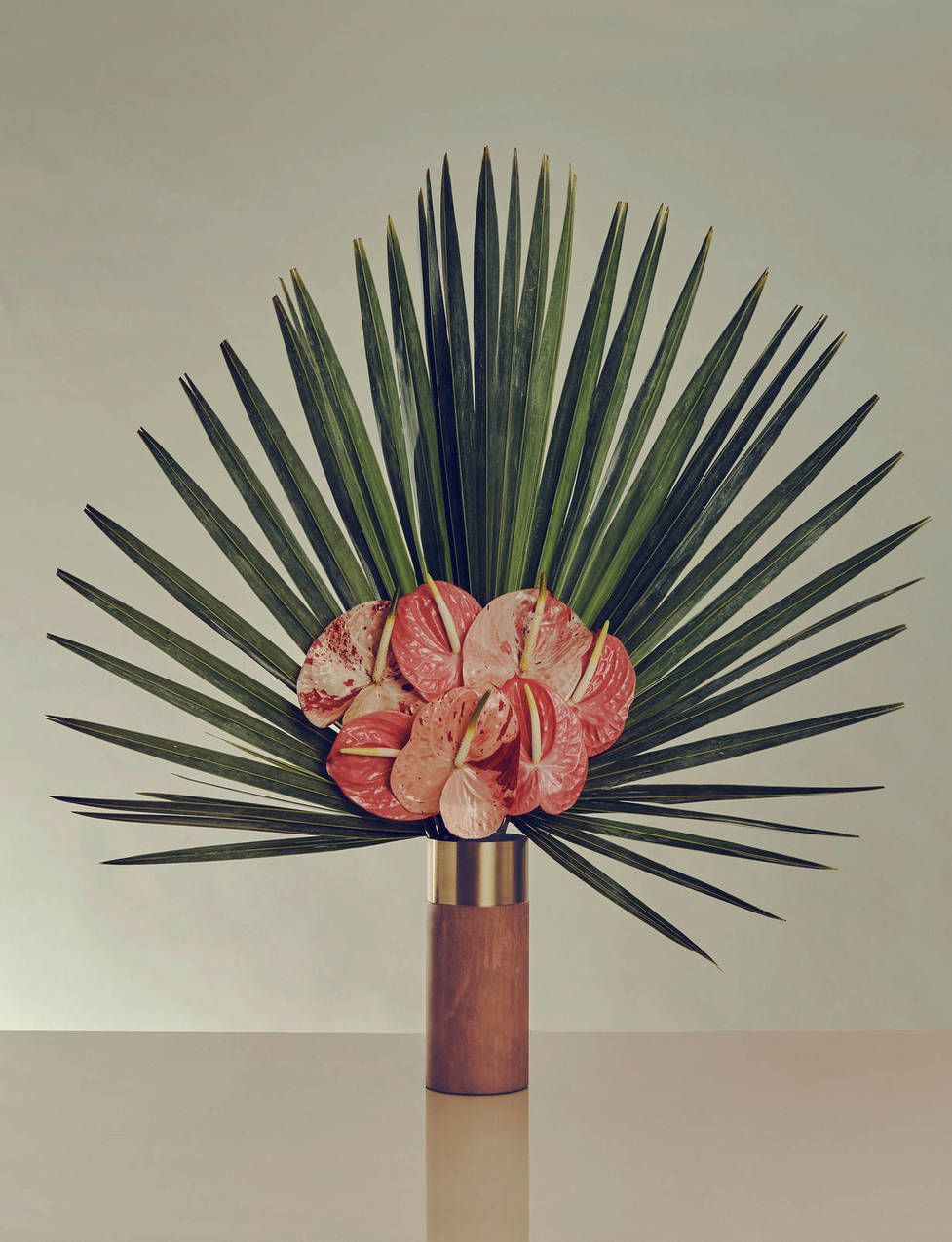 A beautiful story on The Line on Marisa Competello, the fashion industry vet–turned–florist who runs the New York City floral studio Meta Flora. We love this Bismarck palm and anthurium take on the Valentine's Day bouquet, as well as the two-tone Lex Pott vase it's in.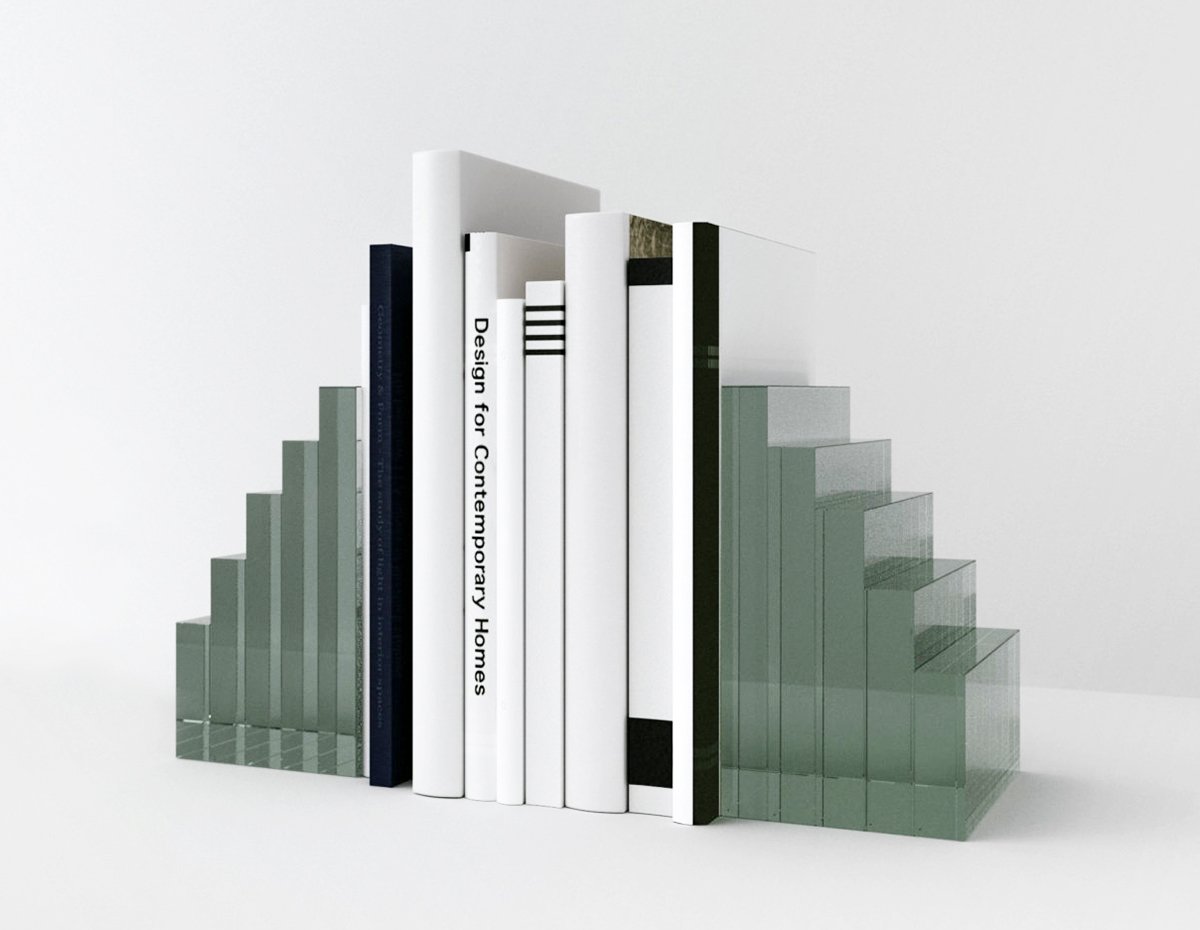 Remodelista tipped us off to the amazing site and Etsy shop Mirror Coop, which sells colored and antiqued mirrors, mirrored accent furniture, and small goods like these chic Art Deco glass bookends. Bookmarking, stat.
Discoveries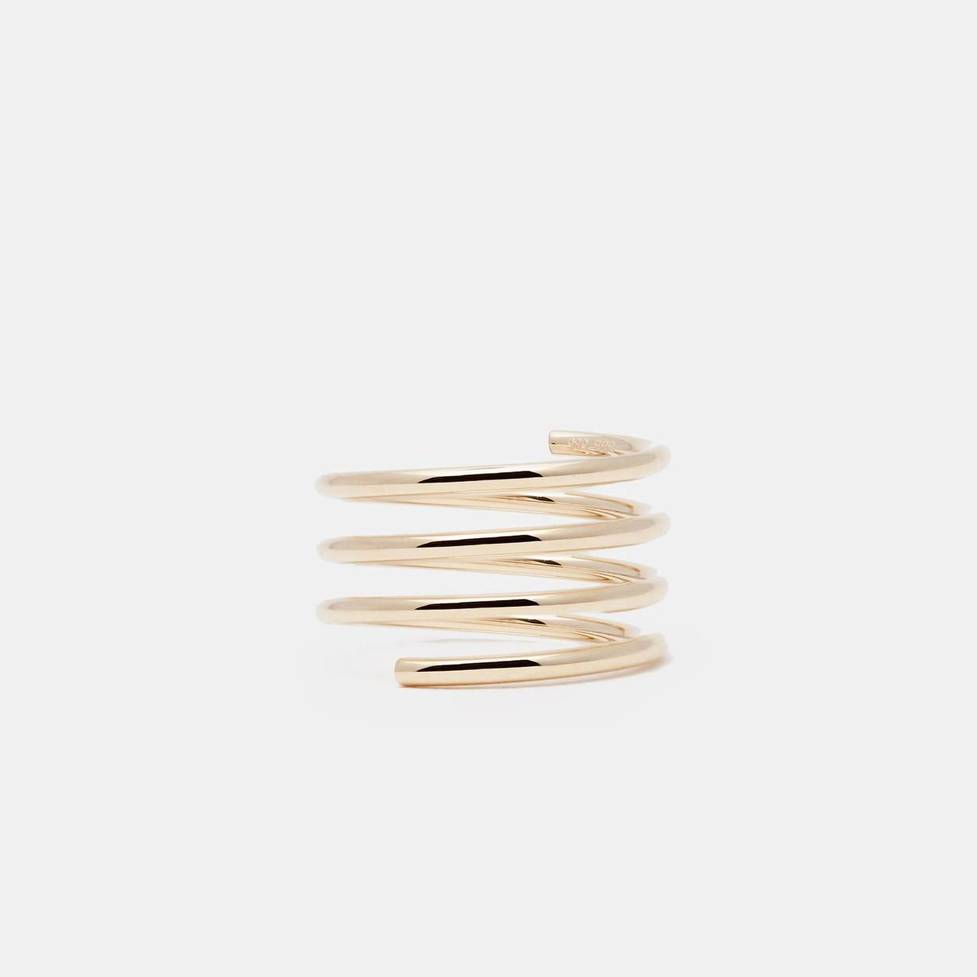 Speaking of The Line, the site introduced us this week to Royal College of Art–educated and Copenhagen-based fine jewelry artist Sophie Bille Brahe, whose spiral Pirouette Elsa ring is shown here. The single matching earring might be even more killer.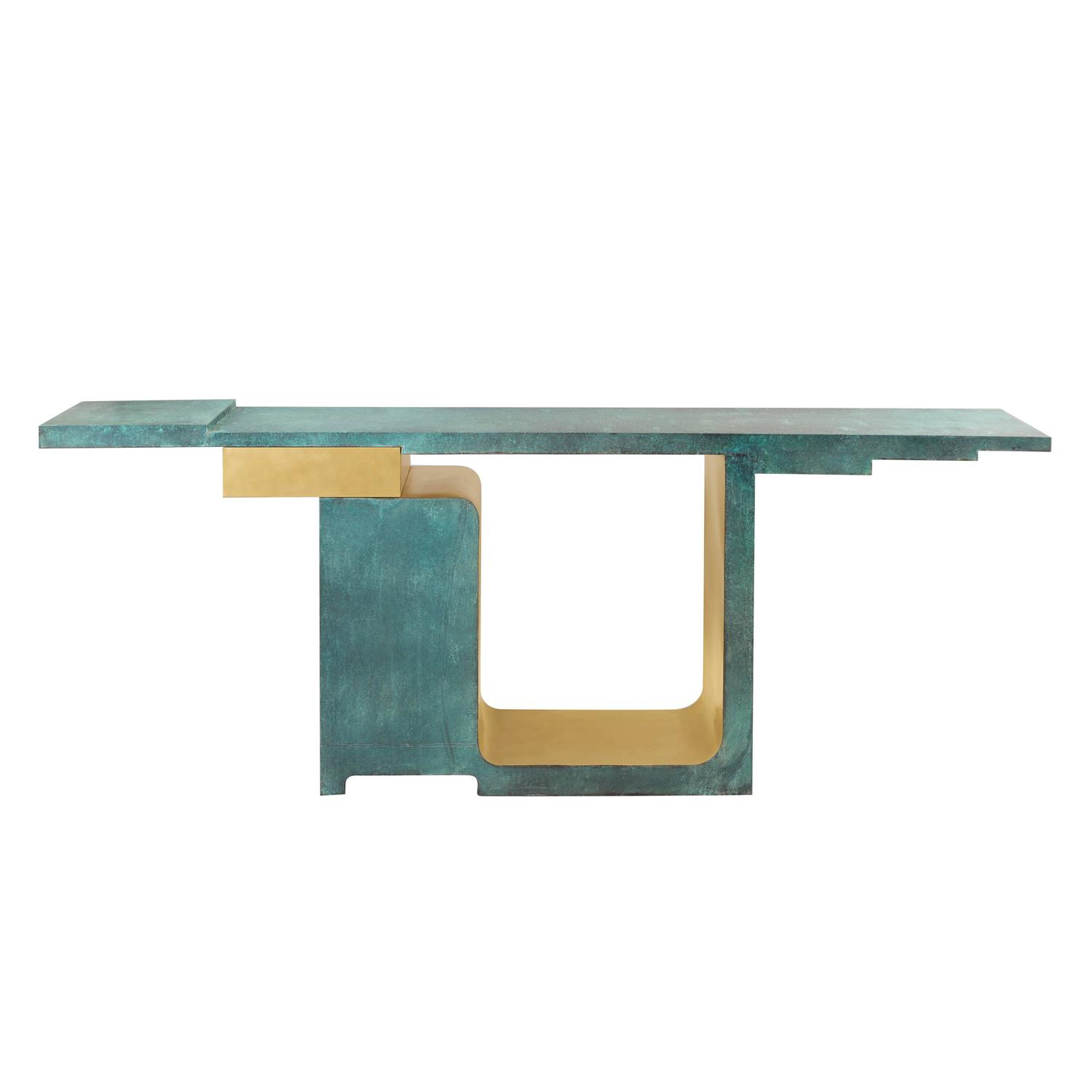 The Parisian gallery BSL this week launched an exhibition by the Shanghai-based, Chinese-French duo Design MVW, whose oxidized and brushed XiangSheng bronze table is seen above. The idea for the collection began "during a run-of-the-mill factory visit when [designer] Xu Ming discovered piles of discarded cutout metal sheets. He saw strength and beauty in the seemingly random outlines and was inspired to combine solids and voids in his own design work."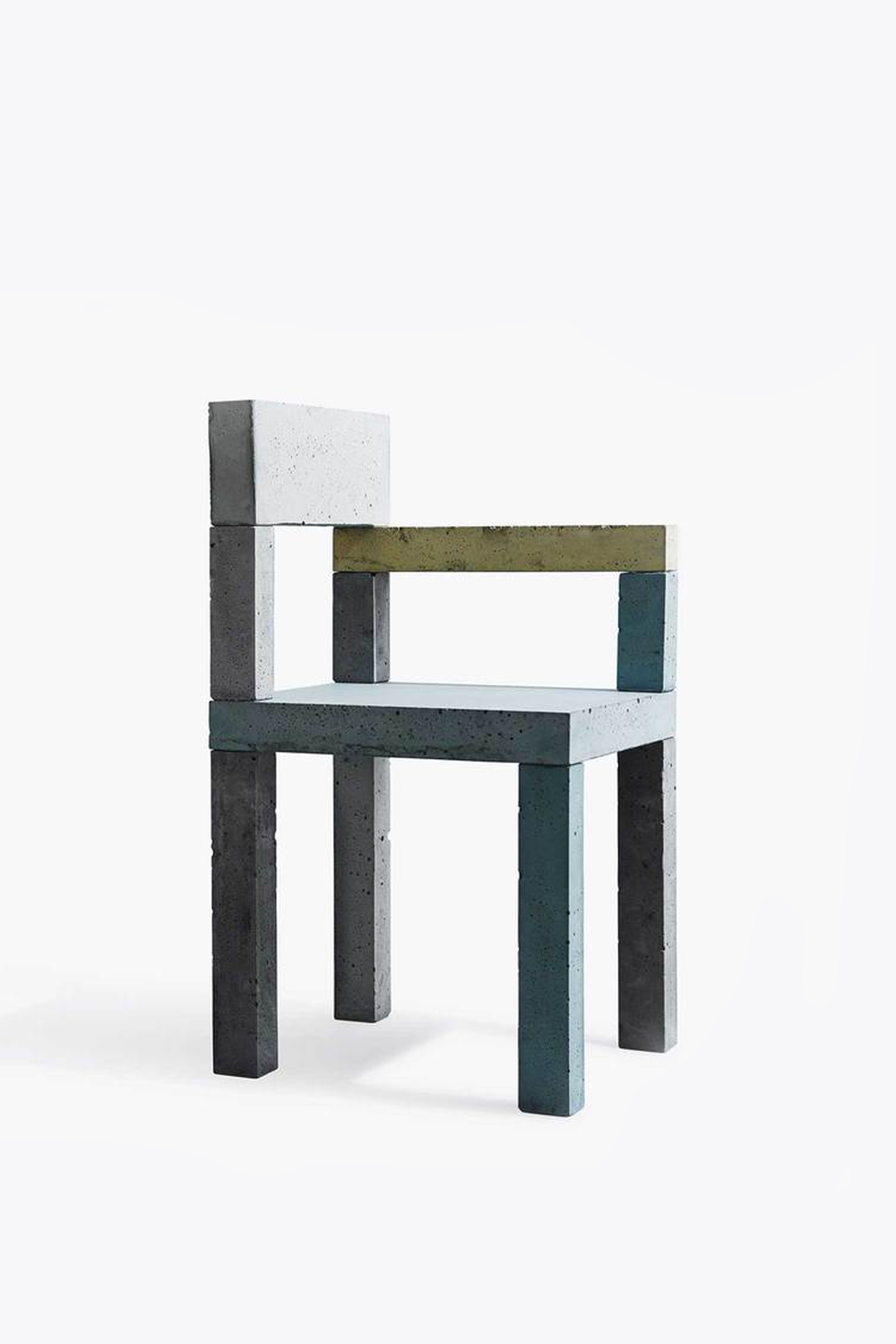 We'll be delving into the offerings from the Stockholm furniture fair this week, but since we didn't attend any of the winter fairs, we almost missed this beauty from Northmodern: a tinted concrete chair by Magnus Pettersen for the Copenhagen-based design brand New Works.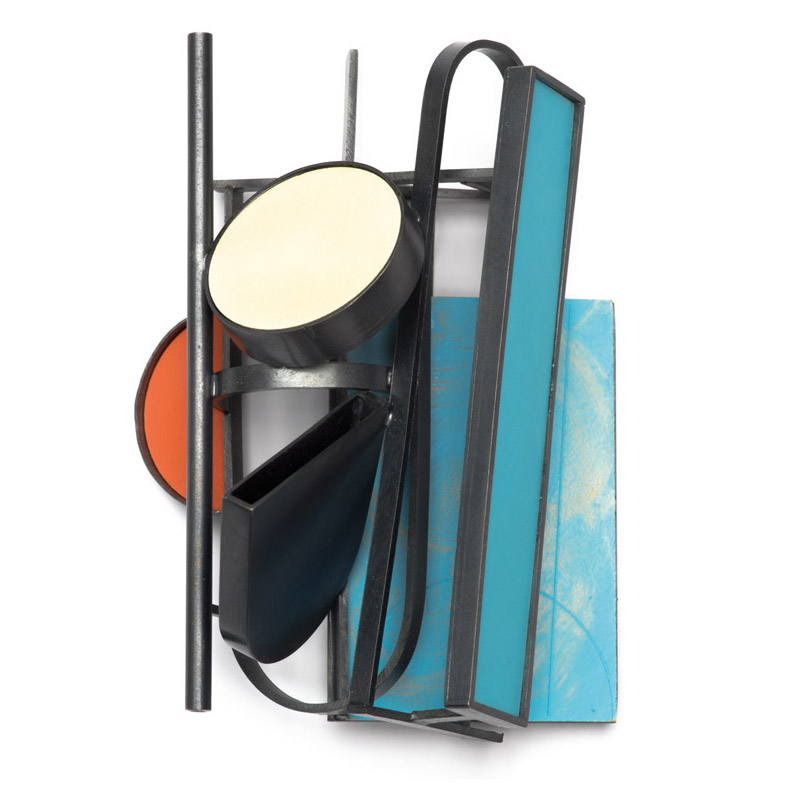 Is "put a pin on it" the new "put a cactus in it"? There's no question pins are suddenly in again, and we liked this Cubist-inspired example by Ramon Puis Cuyas we saw on the Instagram of Kara handbags. (Don't forget, we've got our own brooch game going over here!)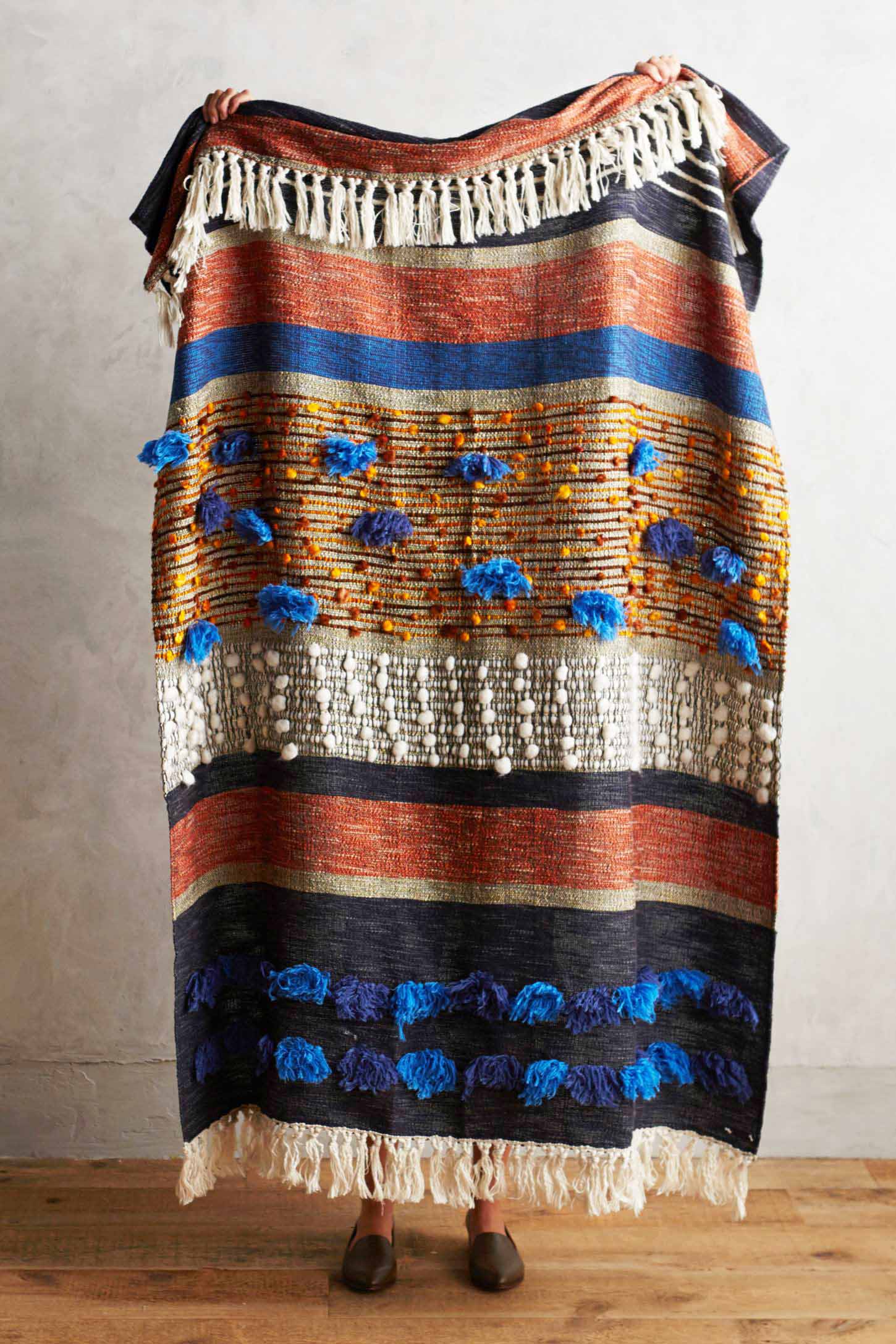 We'll be featuring the work of LA weaver Janelle Pietrzak from All Roads Design more in-depth this month; until then, feast your eyes on these amazing, extremely cozy-looking, affordable blankets she made for Anthropologie. (Or, if you're feeling real flush, check out the $7,000 loomed wall art instead!)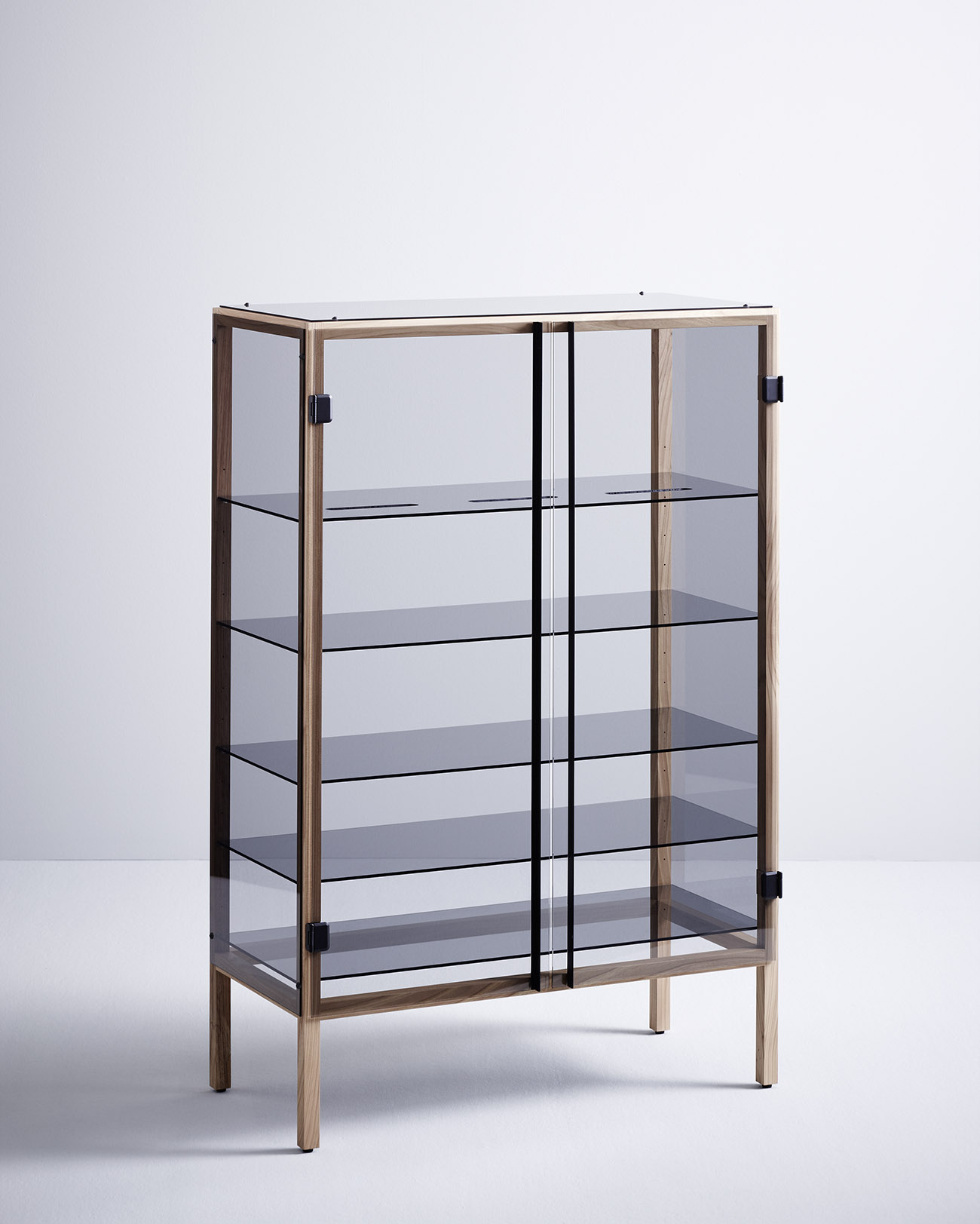 A straggler from the Cologne fair: this A+ smoked glass cabinet, called Shade, by the Amsterdam-based trio De Intuitiefabrïek.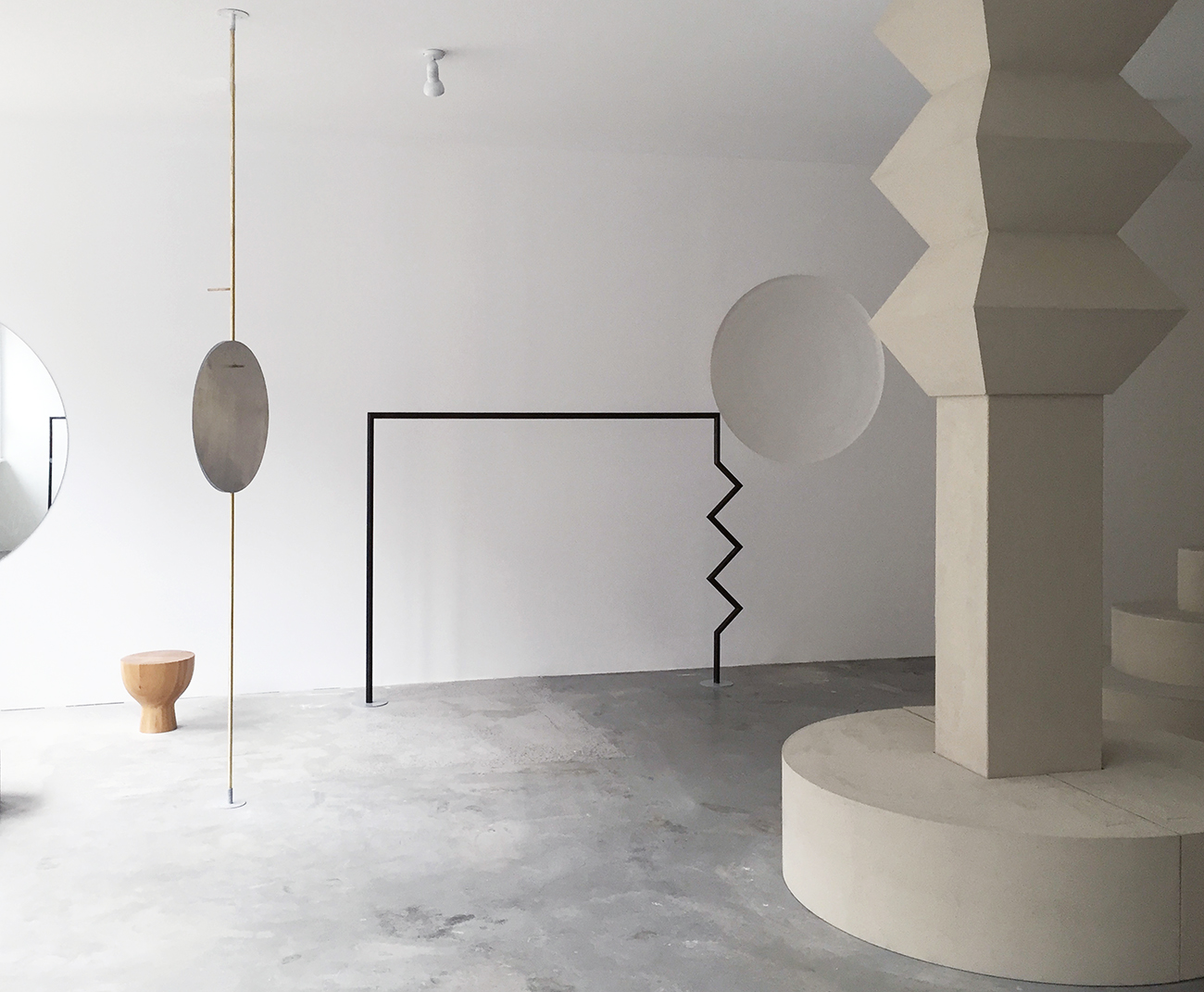 Last but not least, we've been meaning for a while to showcase the beautiful Melbourne store Shifting Worlds — which brings lines like Pleats Please and Maryam Nassir Zadeh to Aussies — and its incredible store fixtures, both designed by Sarah King of Blakebrough & King (who we previously featured here). Can I have a garment rack in my house that looks like this?