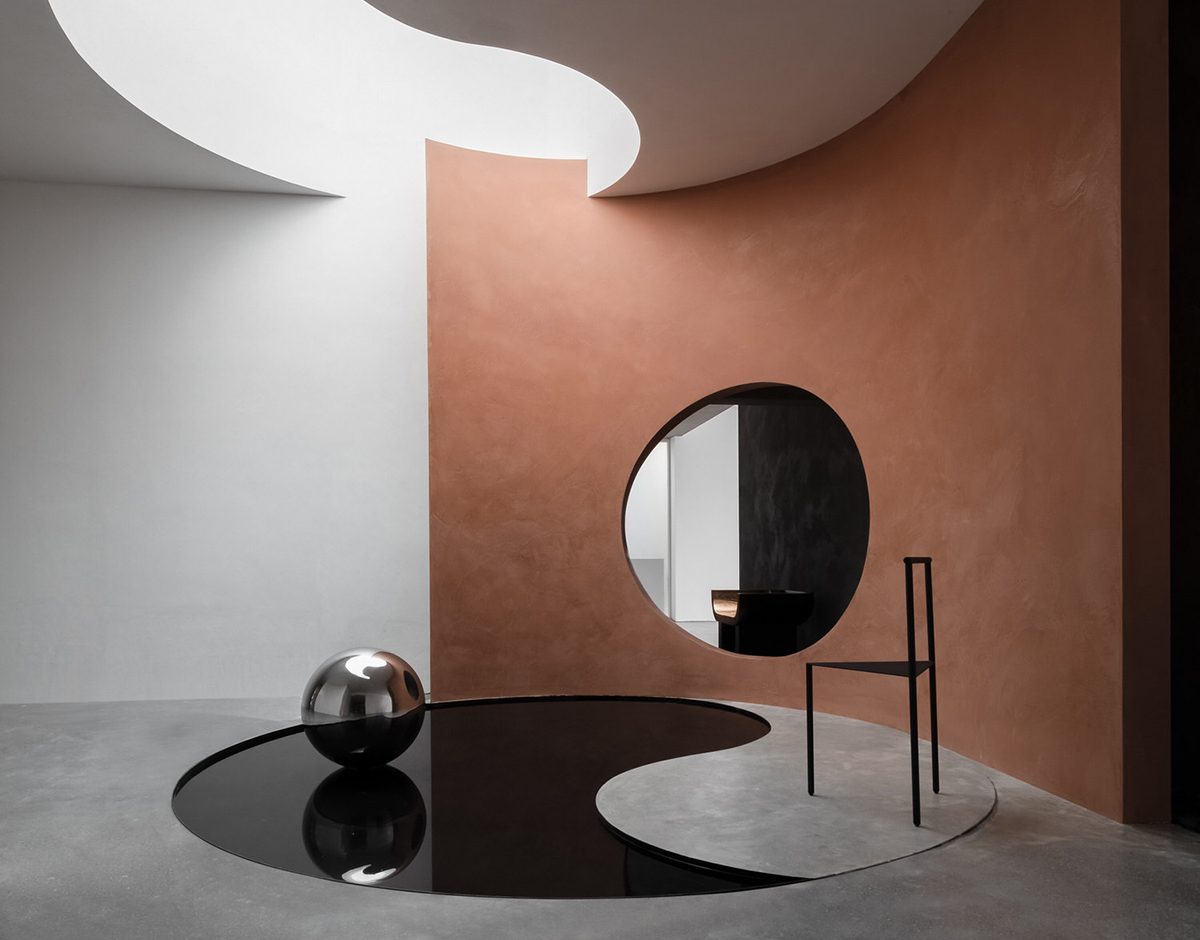 A weekly Saturday recap to share with you our favorite links, discoveries, exhibitions, and more from the past seven days. This week: two group design exhibitions with a charitable component, two new tubular lighting releases, two artisanal building materials making us wish we owned a home, and one yin-yang showroom interior (above) that we can hardly believe is for a paint company.
Interiors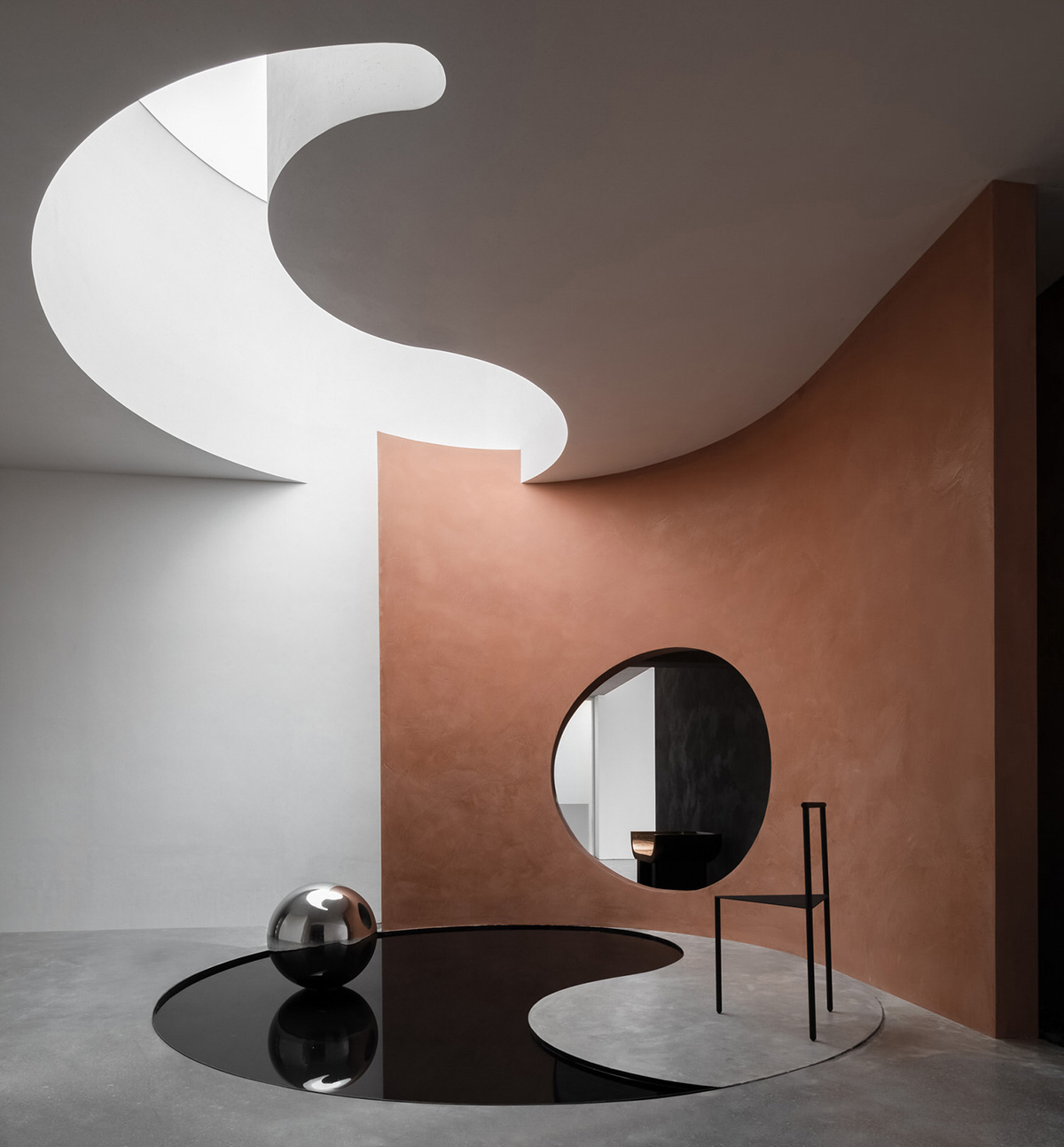 We figured it was only a matter of time before someone went big with the yin-yang trend currently making the rounds in American Gen-Z fashion. But this space isn't for 20-somethings at all, nor is it appropriation — it's actually the interior of a high-end paint showroom in China, designed by JG Phoenix and complete with grown-up furniture like a Michael Anastassiades x Nilufar lamp and a Rick Owens Curial chair.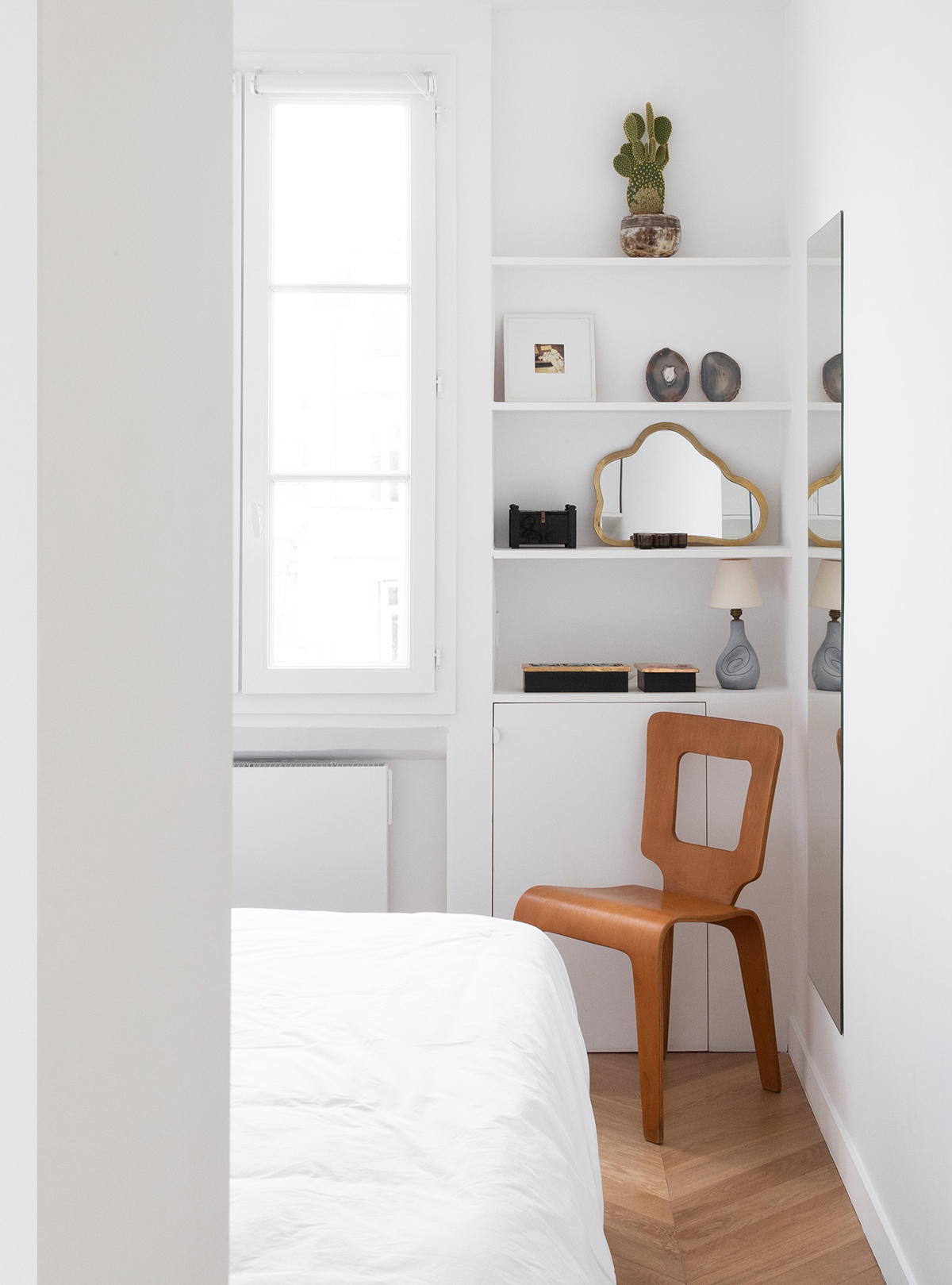 There's a whole apartment attached to this bedroom, submitted to us this week by Paris-based architect Polina Moroz, but for us this serene space with a pretty wall mural and a perfect accessories nook was the moment to appreciate.
Discoveries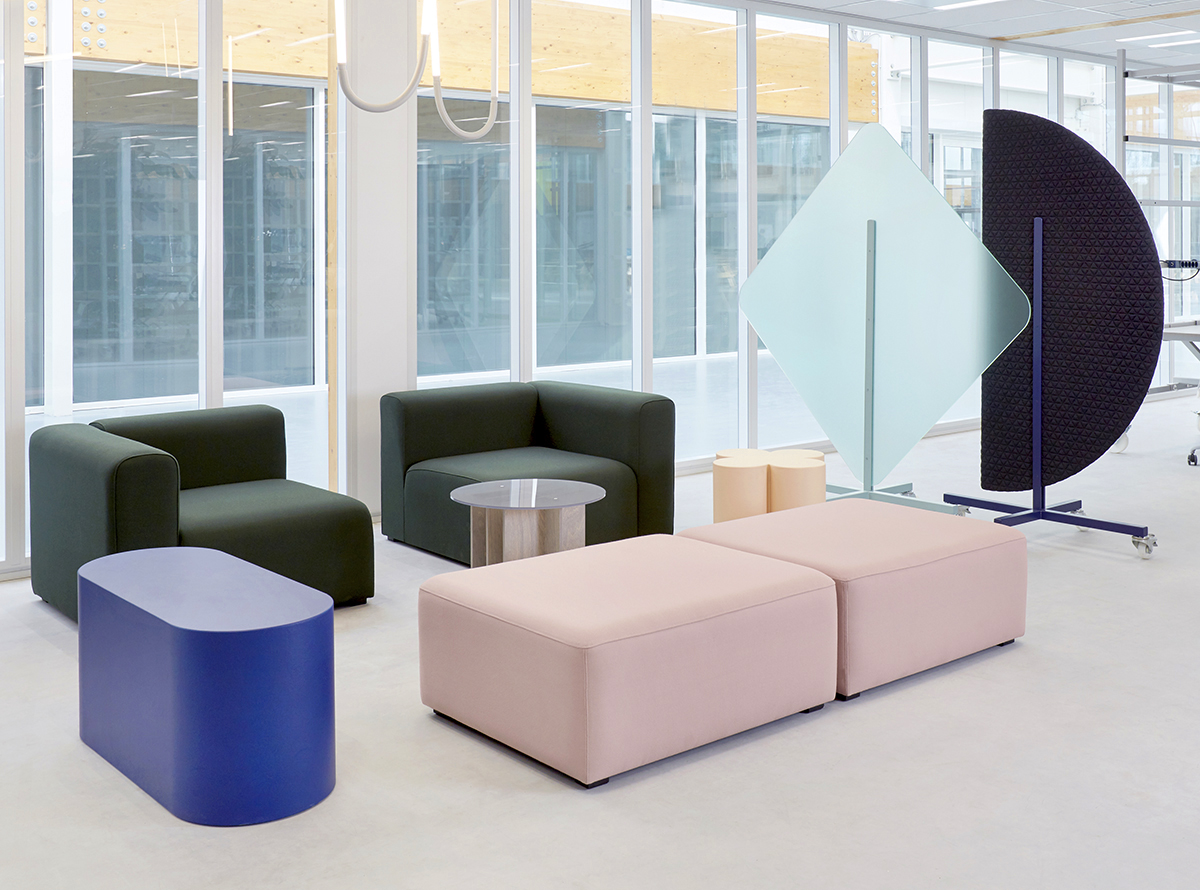 Most of us know Dutch Invertuals as an organization for independent Dutch designers that organizes exhibitions at major design fairs. But it also does client work, and we only just learned it had its own line of acrylic or fabric room dividers, pictured above. Contact the group for more info. Photos by Ronald Smits.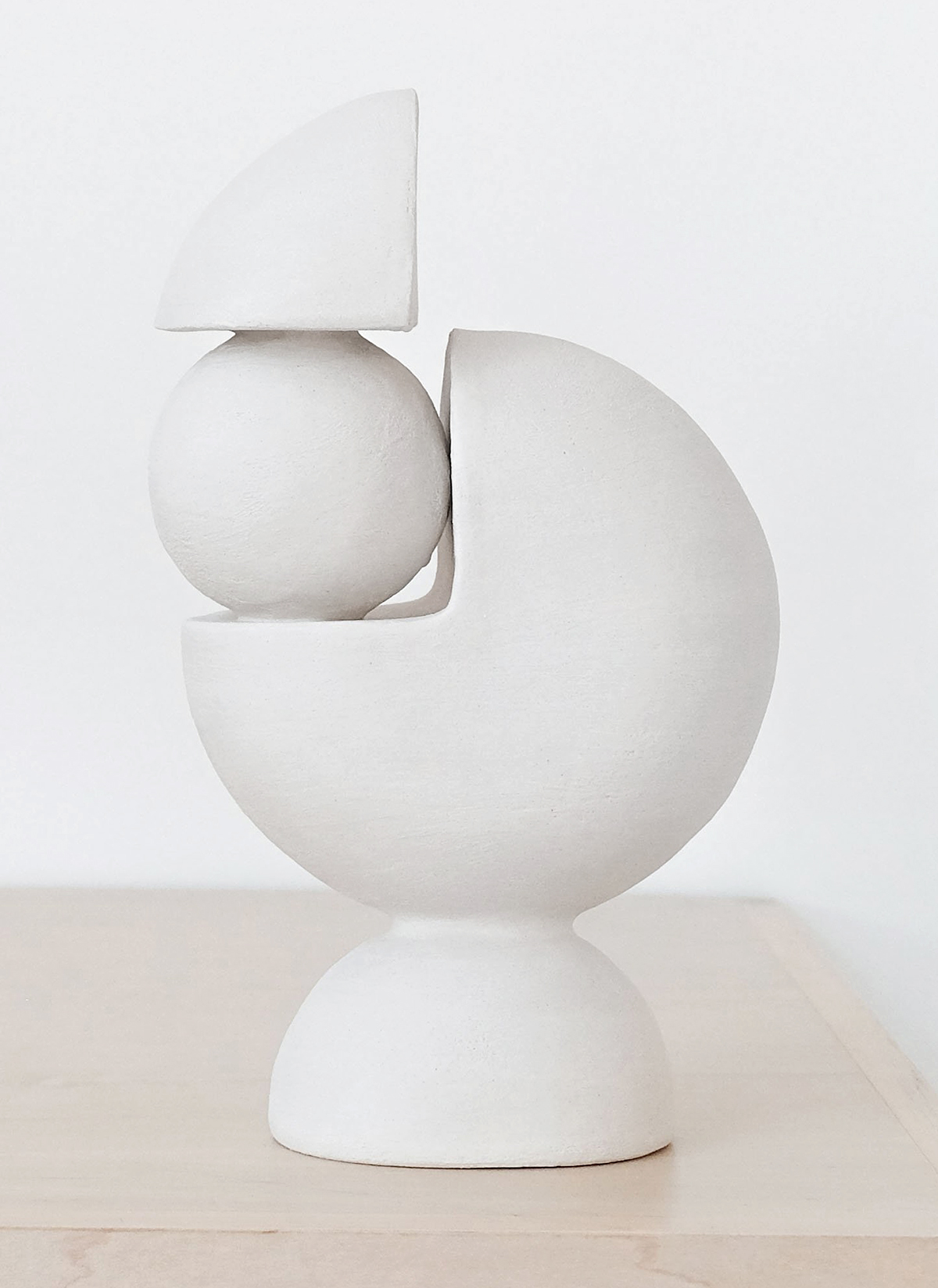 Our newest ceramicist discovery this week came by way of Spartan Shop in Portland, who just released a cache of sculptural objects by Re Jin Lee, a New York maker who works under the studio name BDB NY.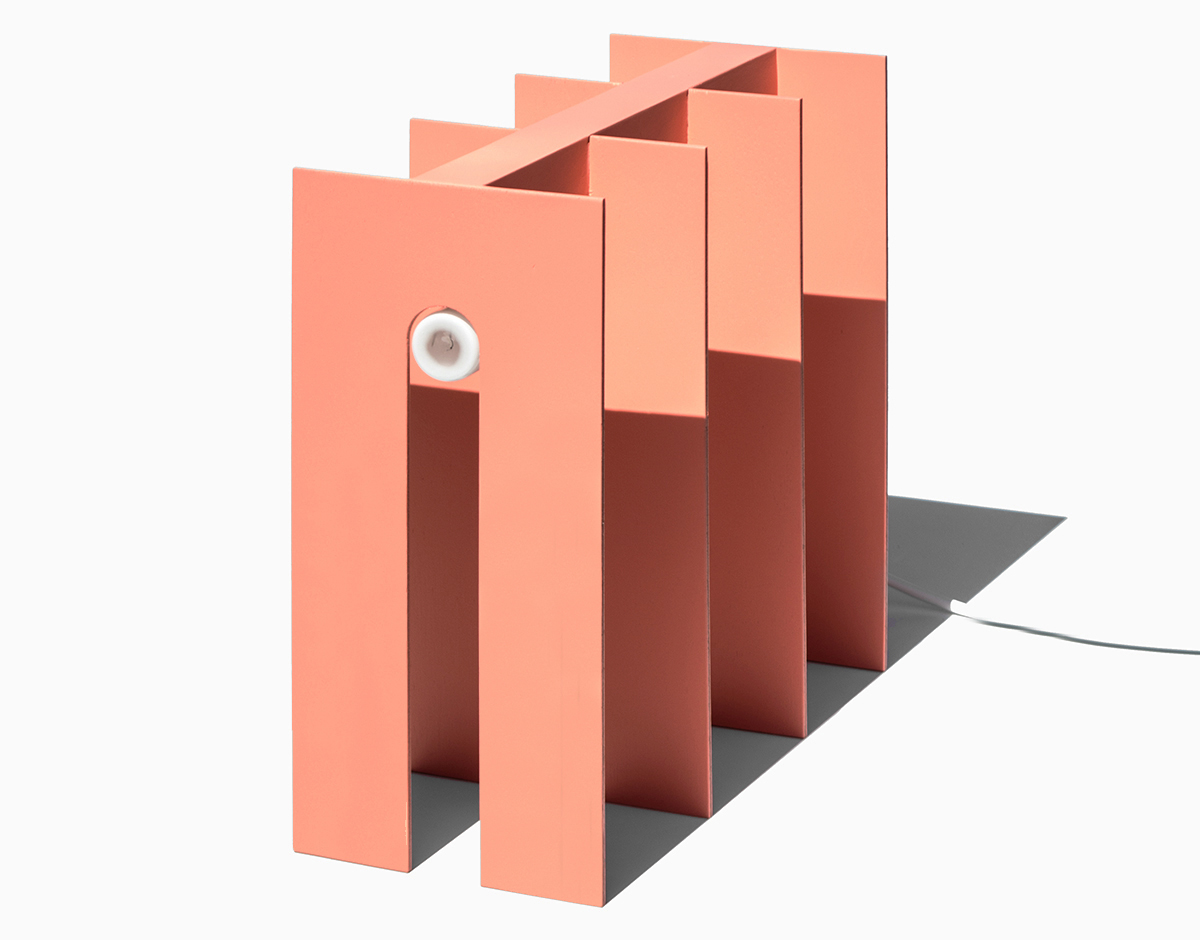 We got pretty excited when this submission, by German designer Frederik Kurtzweg, arrived in our inbox this week — primarily because we thought it was an extremely stylish radiator! Once we found it was a very elaborate lamp, though, we didn't love it less.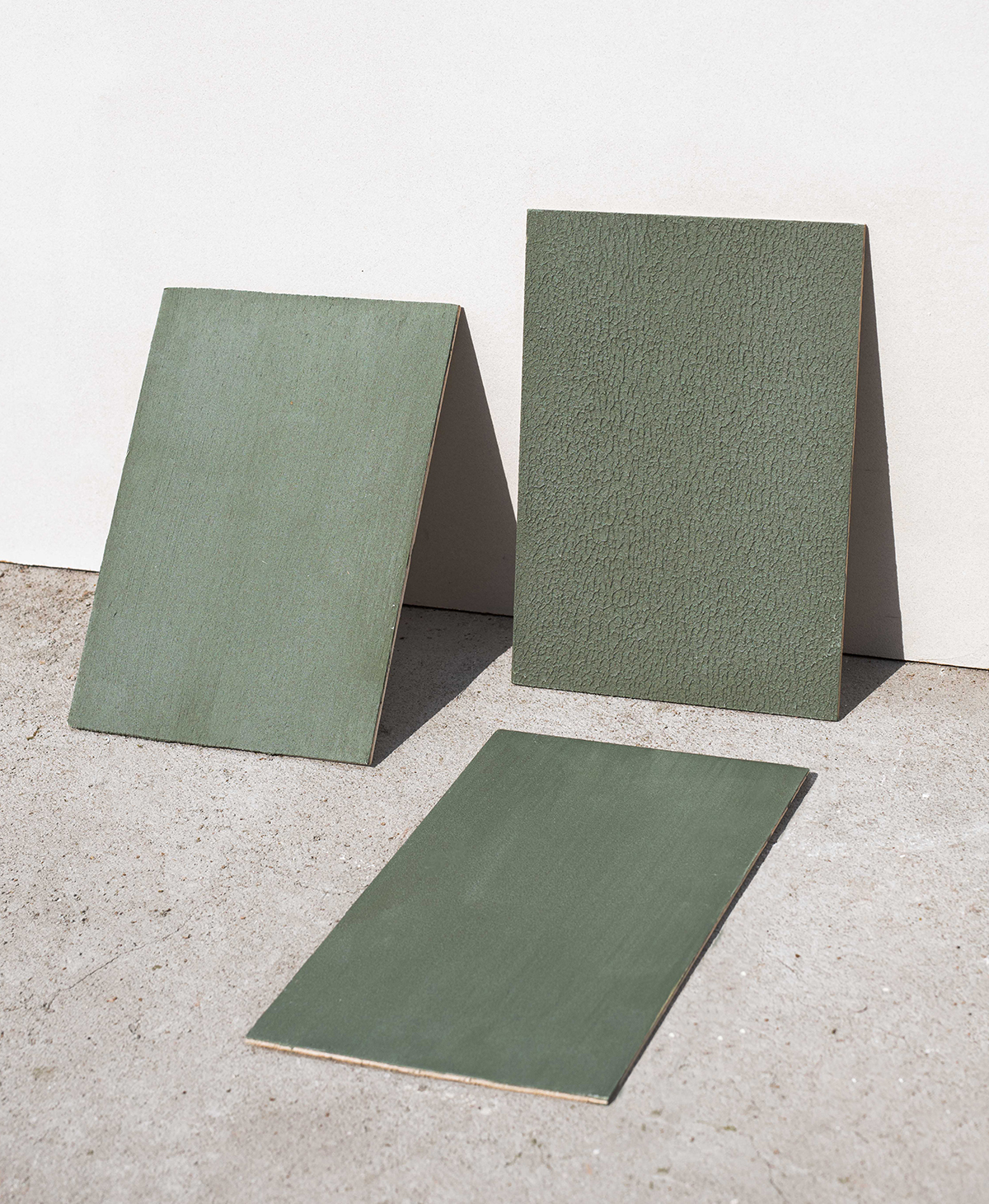 With the popularity of plaster wall finishes currently at a fever pitch, we were pleased this week to discover the surprisingly stylish Danish brand St. Leo, which makes a version using crushed Dolomite stone that comes in 19 colors. The latest color is the muted medium green above, which was actually created for the company by the architecture firm Youth Studio, who based it on a color that appears frequently on the architecture around their home base of Manchester.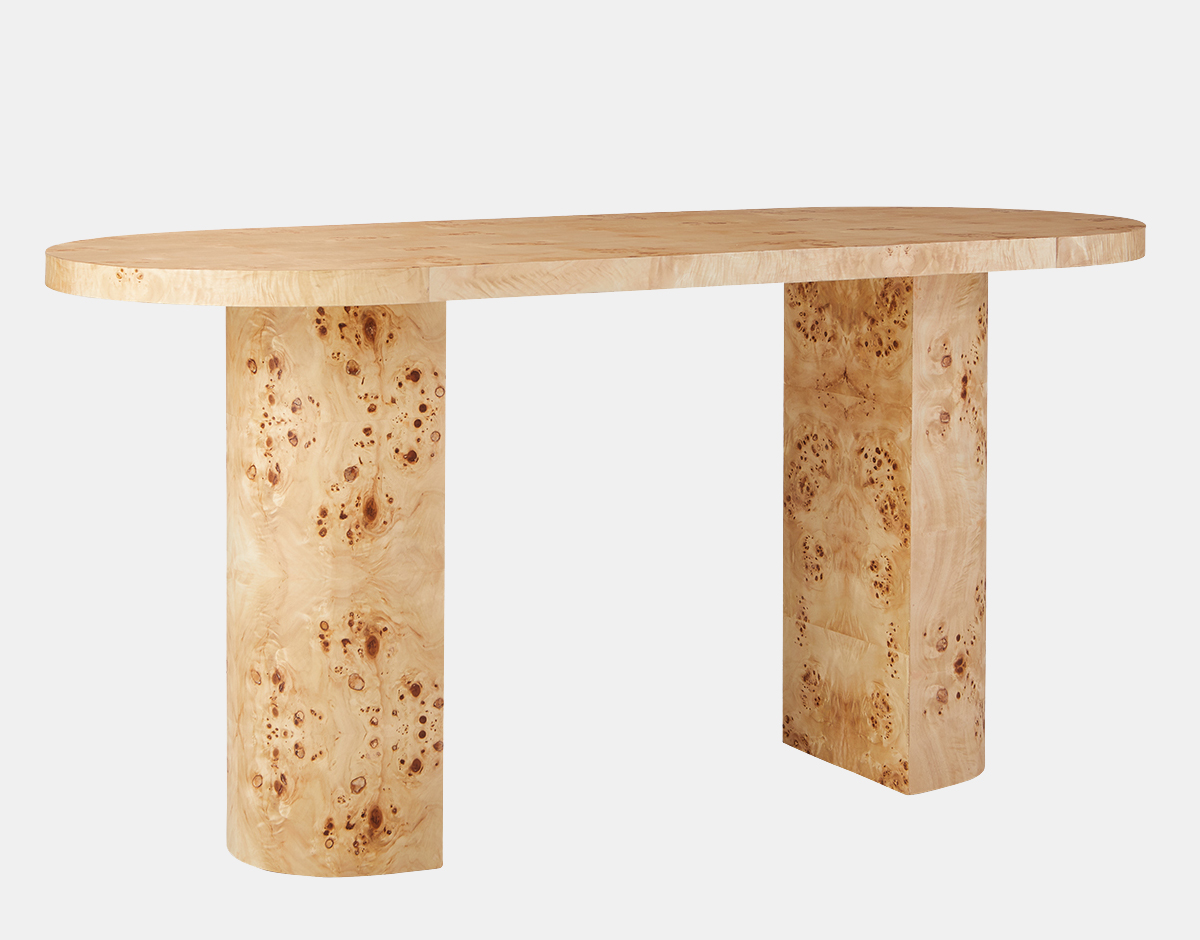 We first spotted the work of Studio Anansi back in 2018, where it was one of our favorite things to come out of that year's London Design Festival. Now we're marveling over the rarity of discovering a new independent studio you're super into and then just two short years later, being able to purchase its work, for a comparatively accessible price, through a major retailer — in this case Anansi's chic burlwood desk, shown above, which is now available through CB2 for $800.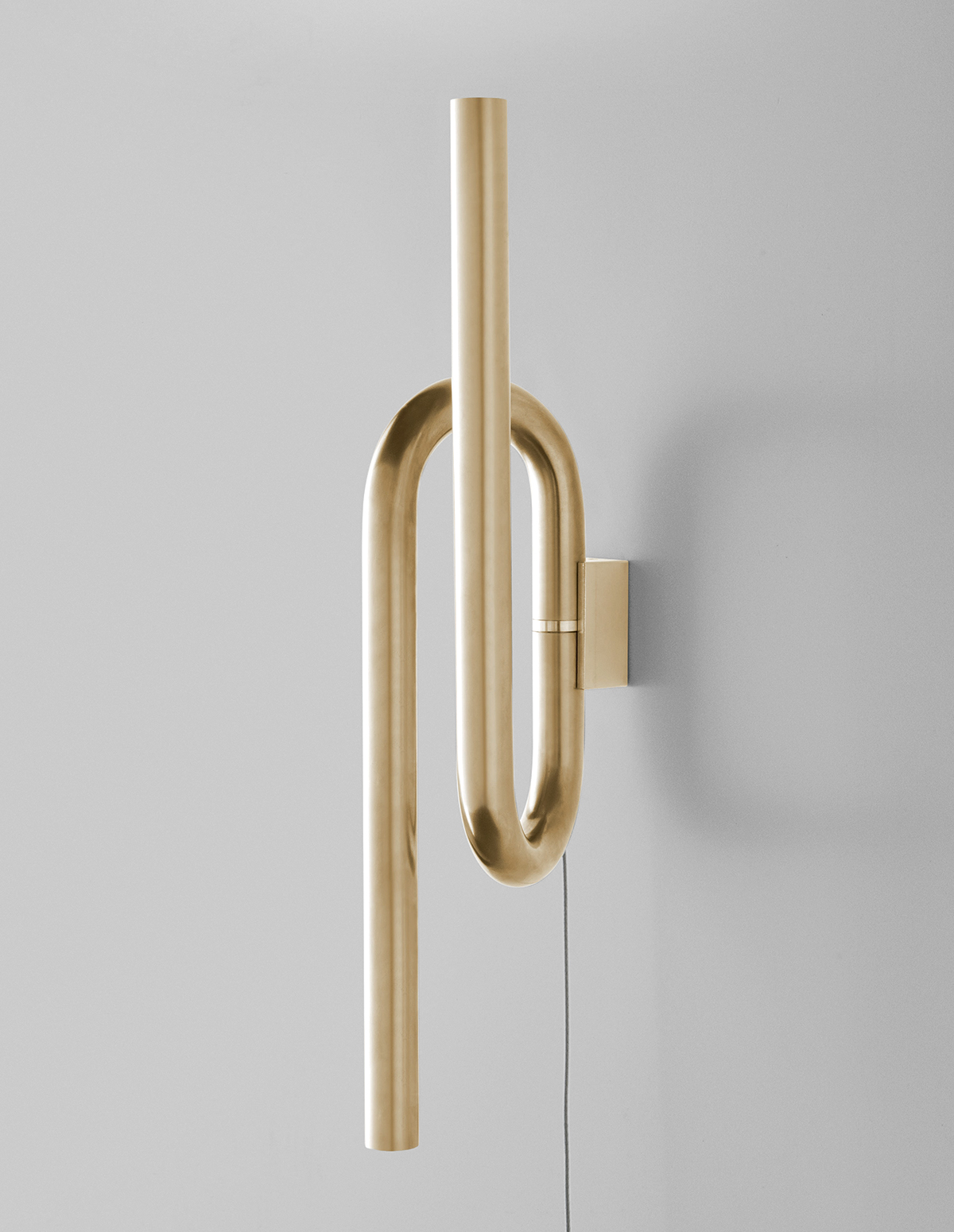 It still feels incredibly weird to us (but kind of refreshing) that we didn't learn about everyone's 2020 releases this year in big, overblown presentations in Milan, and instead they're just kind of slowly and quietly dripping into our inboxes. Like this week's announcement of a new line of lamps by Ferrucio Laviani for Foscarini, called Tobia. It's primarily a floor lamp — the loop shape serving as a handle to move the lamp around — but we especially liked this gold wall sconce version.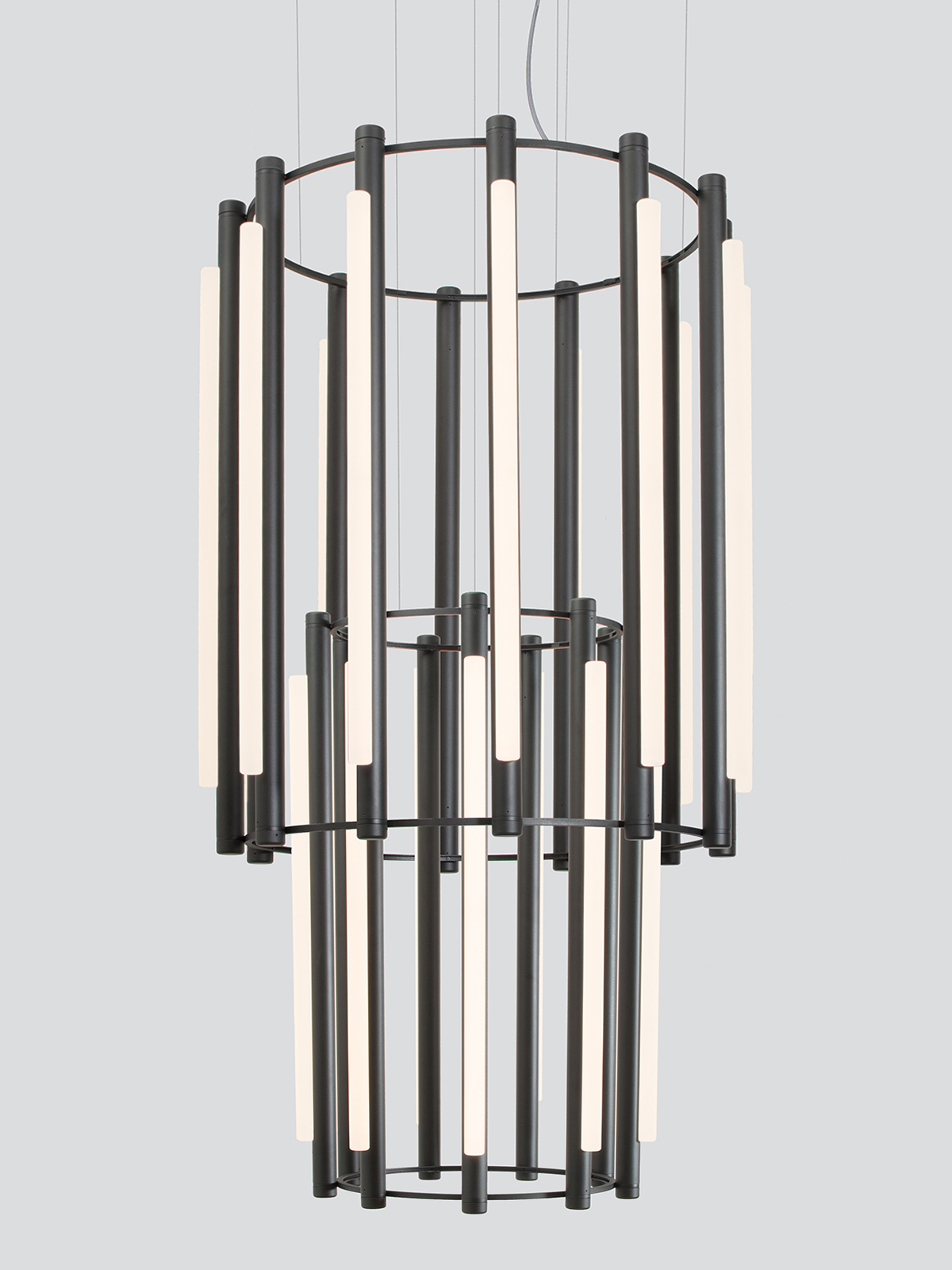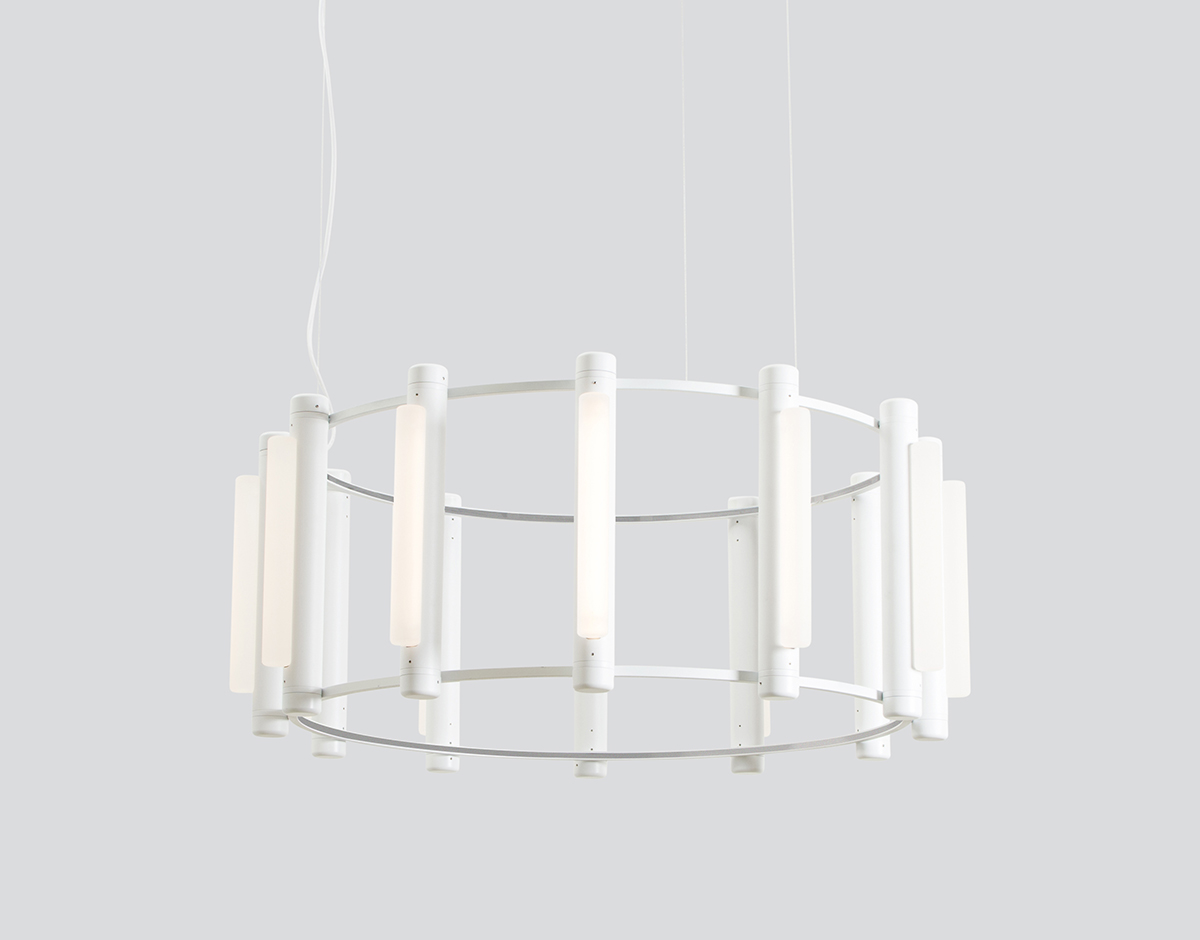 In other lamp news, ANDLight just released its Pipeline series of chandeliers by Caine Heintzman, whose tube-and-hoop construction comes in 3 diameters, 2 lengths, and the possibility to connect them into two- or three-tiered arrangements like the black version above. They can also be hung horizontally or vertically, and they're actually pretty huge — see this photo for scale.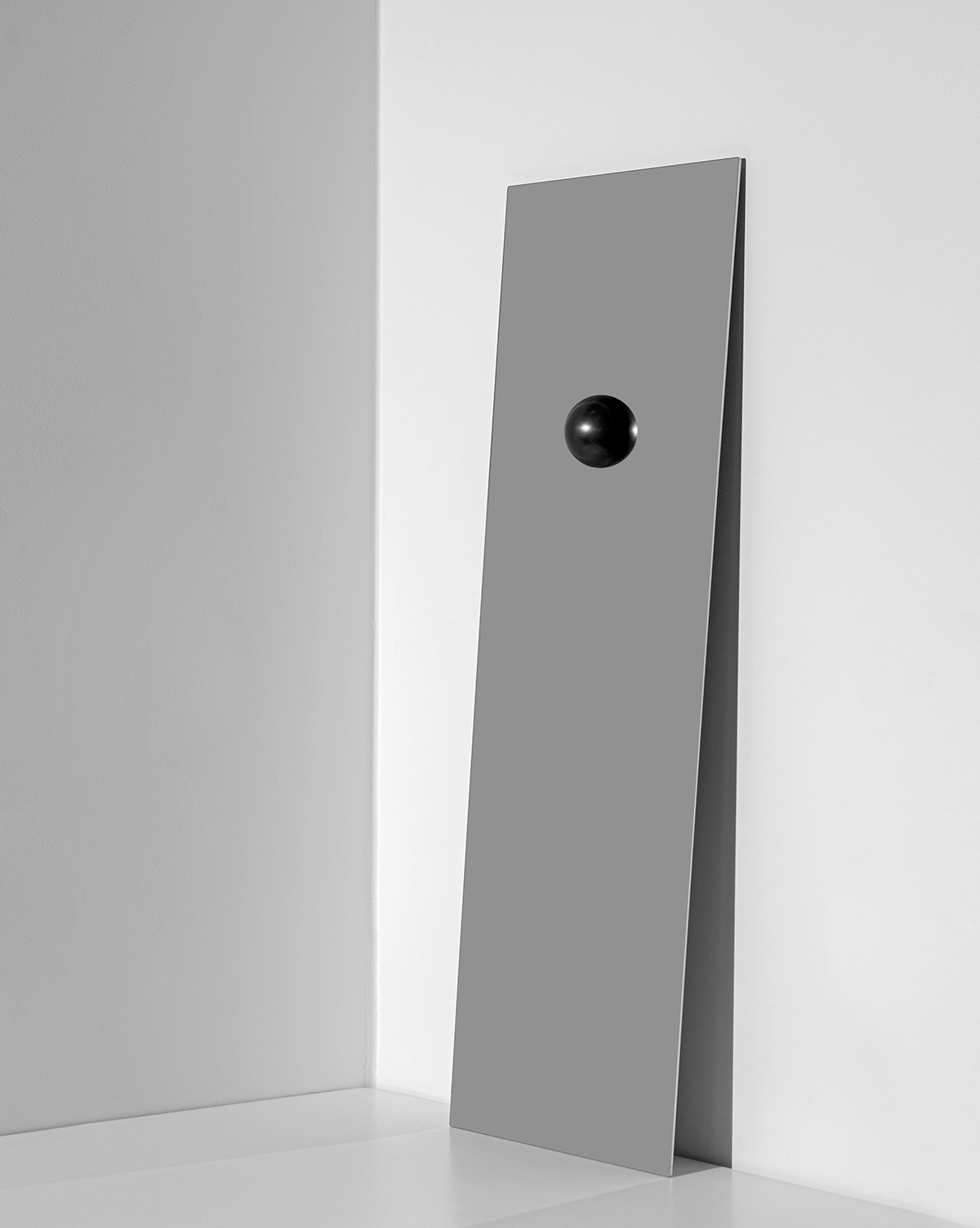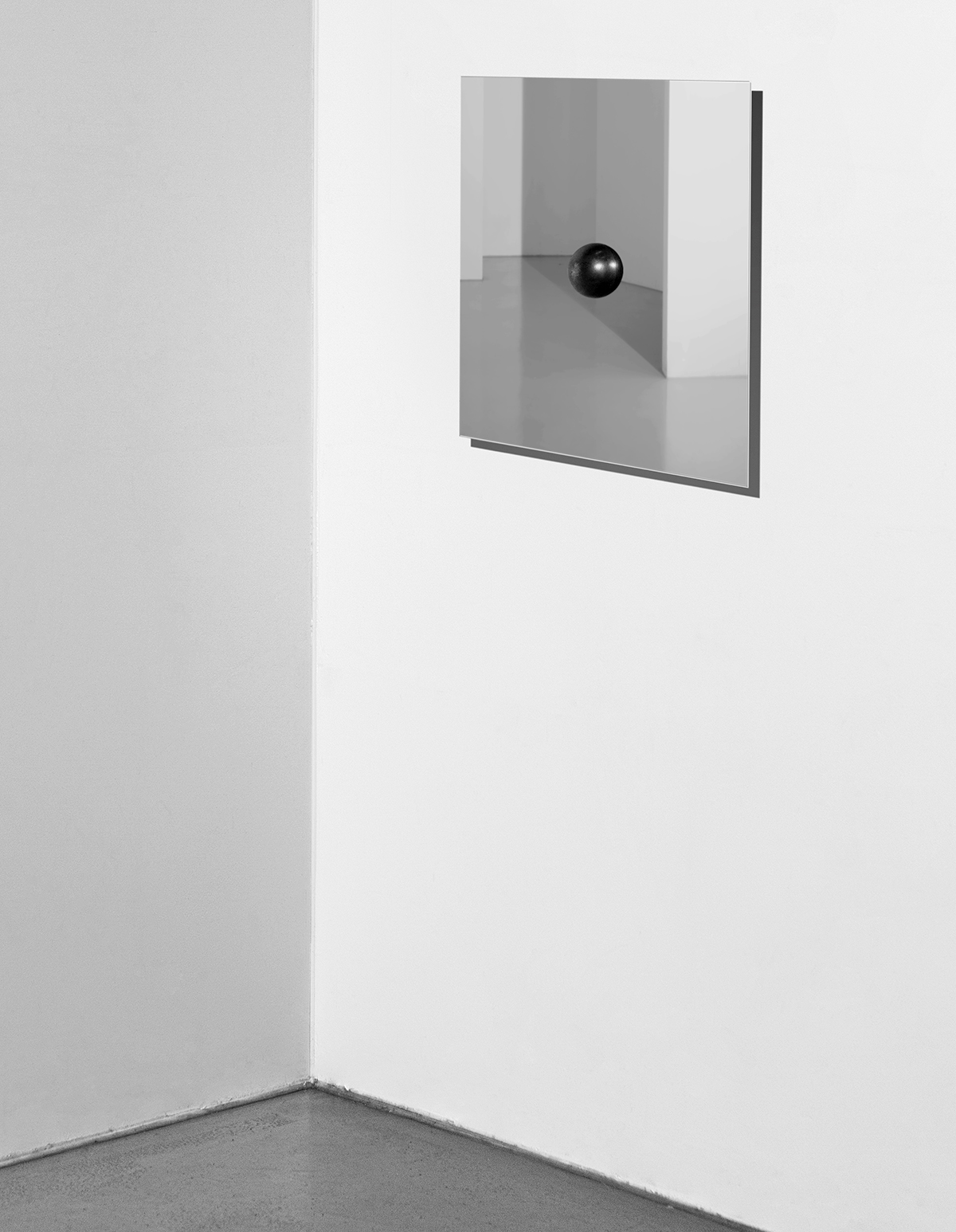 With things in the world as weird and uncomfortable as they are right now, we wouldn't be surprised if half the design and art world gravitated towards the ethical and political, and half towards the fantastical, feel-good, and surreal. Korean designer Seungjoon Song is falling into the latter camp with his new Obsidian mirrors, whose black metal balls serve no important function except to insert a small measure of absurdity into our daily rituals. We're very much on board.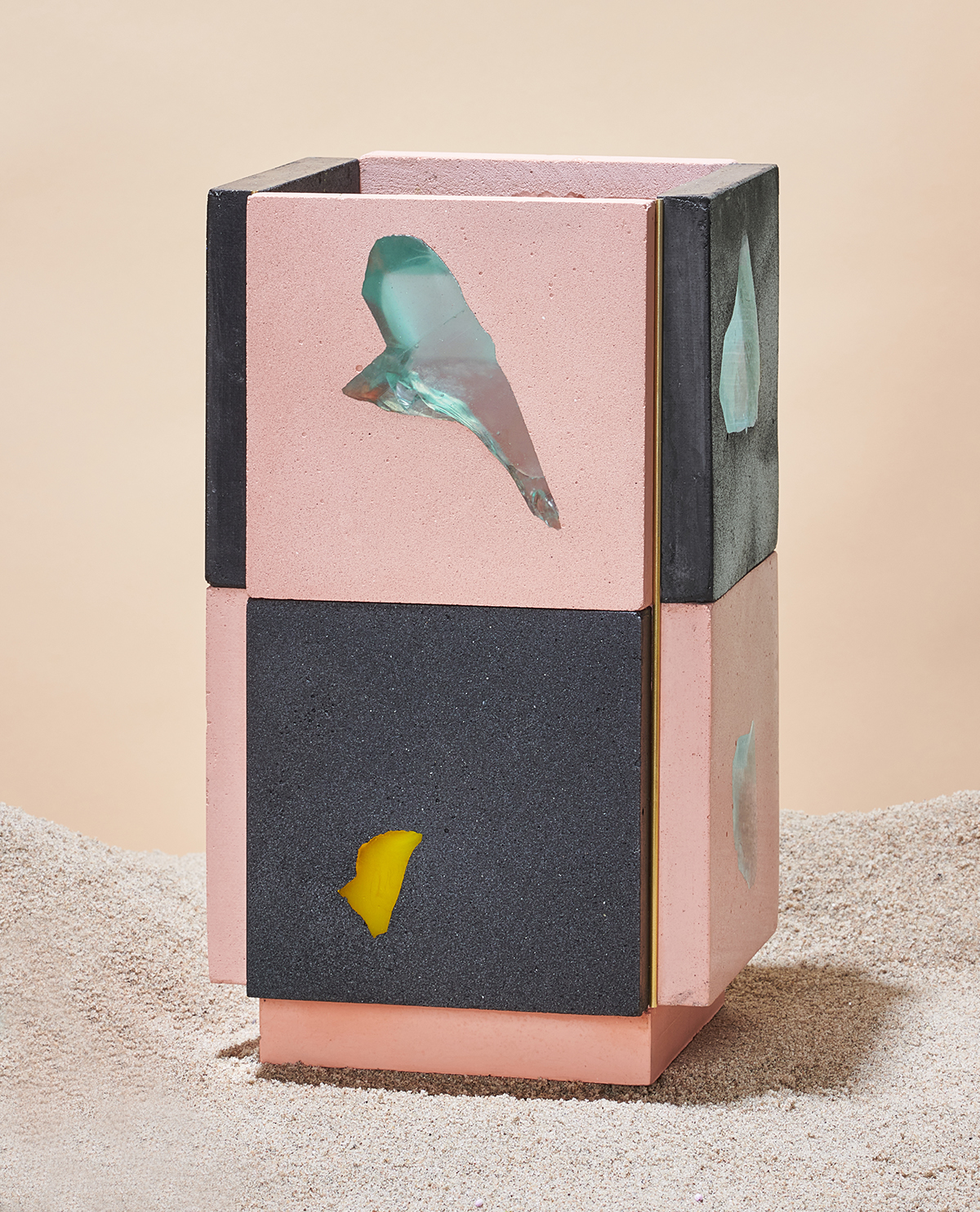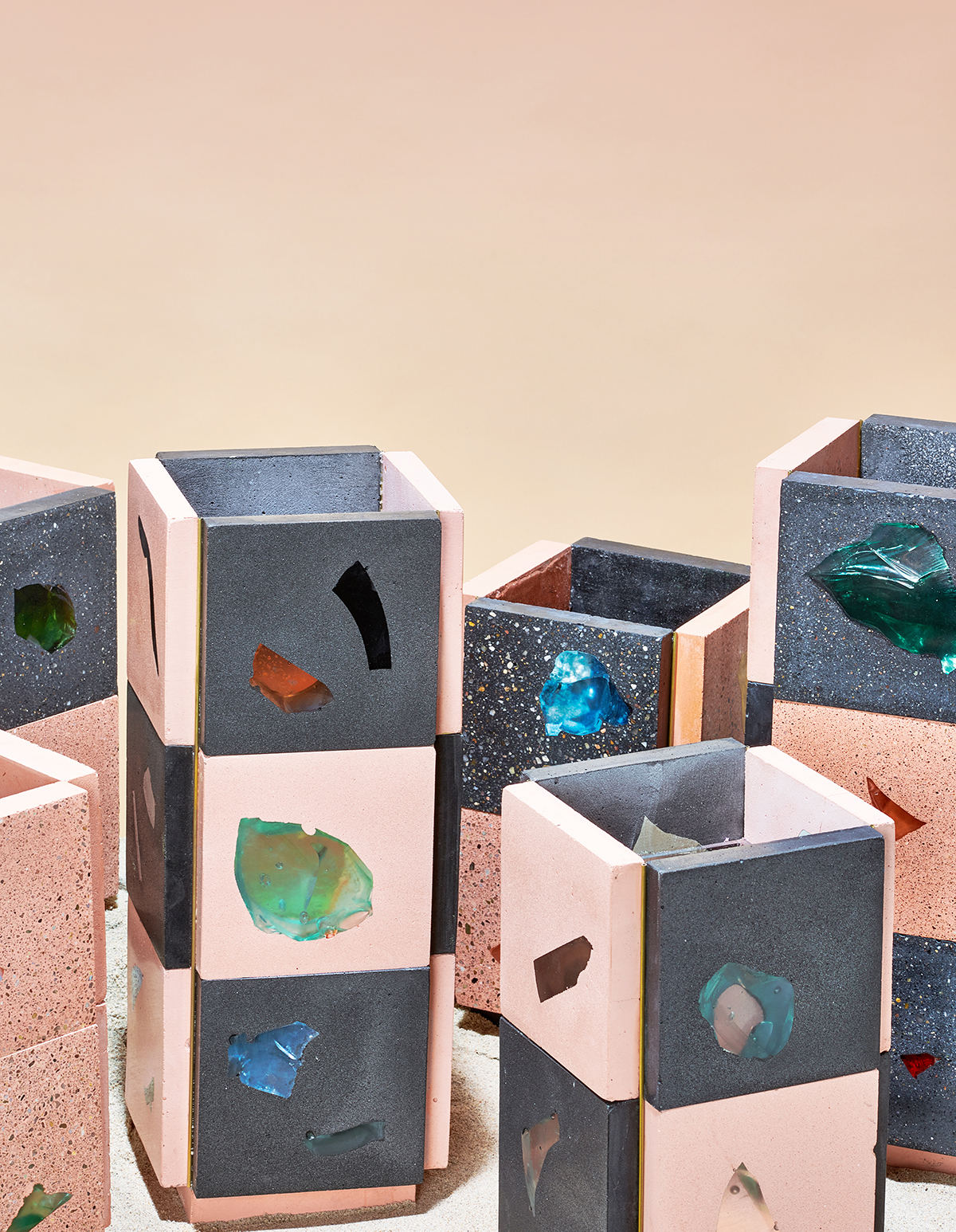 We almost don't want to call Basis Rho's glass-shard-impregnated cement panels "terrazzo," first because the Berlin practice thinks of them just as much as artworks as an architectural material, and second because terrazzo has been around the block so much at this point that it would take away from how beautiful their version is. Whatever you call it, you can commission them to custom-make it just for you, or purchase one of the vases (above) that they fabricated to mark the opening of their showroom this month. Photos by Tabea Mathern.
Exhibitions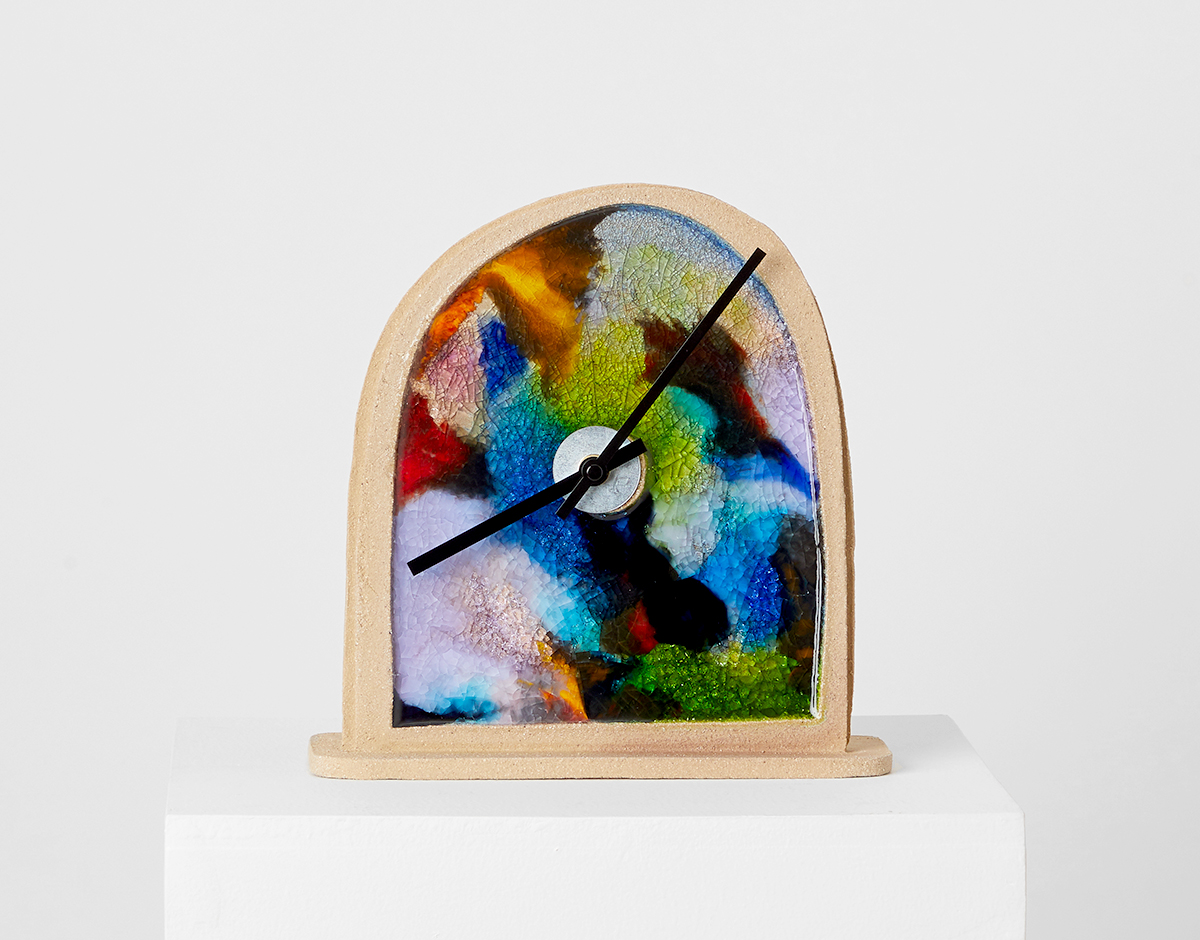 Today is the ONE DAY to see and bid on the 5th edition of Leah Ring and Emma Holland Denvir's Object Permanence project, which consists of periodic exhibitions of commissioned works on a theme, this one featuring Los Angeles designers making clocks (including Morgan Peck, above). If you can't attend the event in LA today, you can still bid in the auction on Instagram until 5pm today — all of the proceeds are being donated to the Black Art Futures Fund, so definitely consider participating!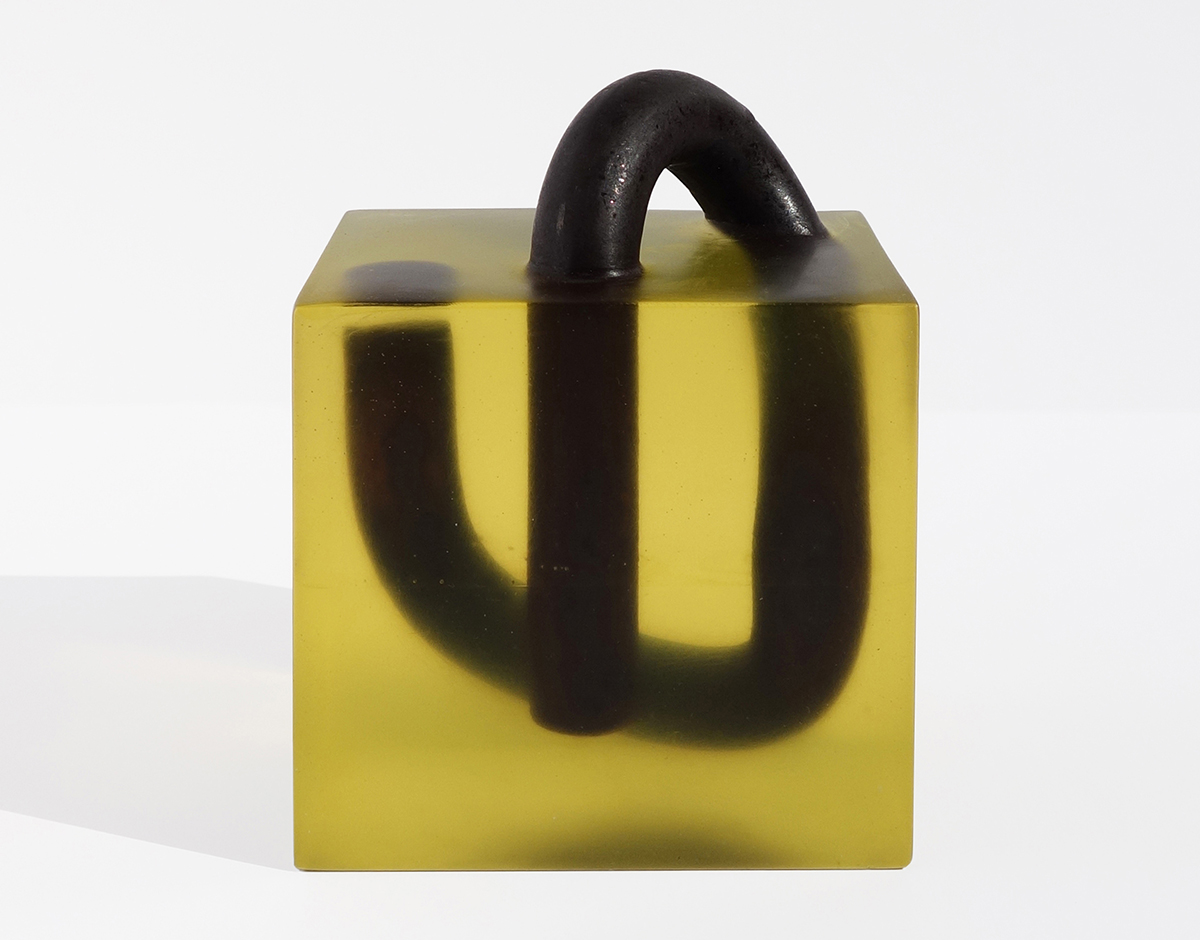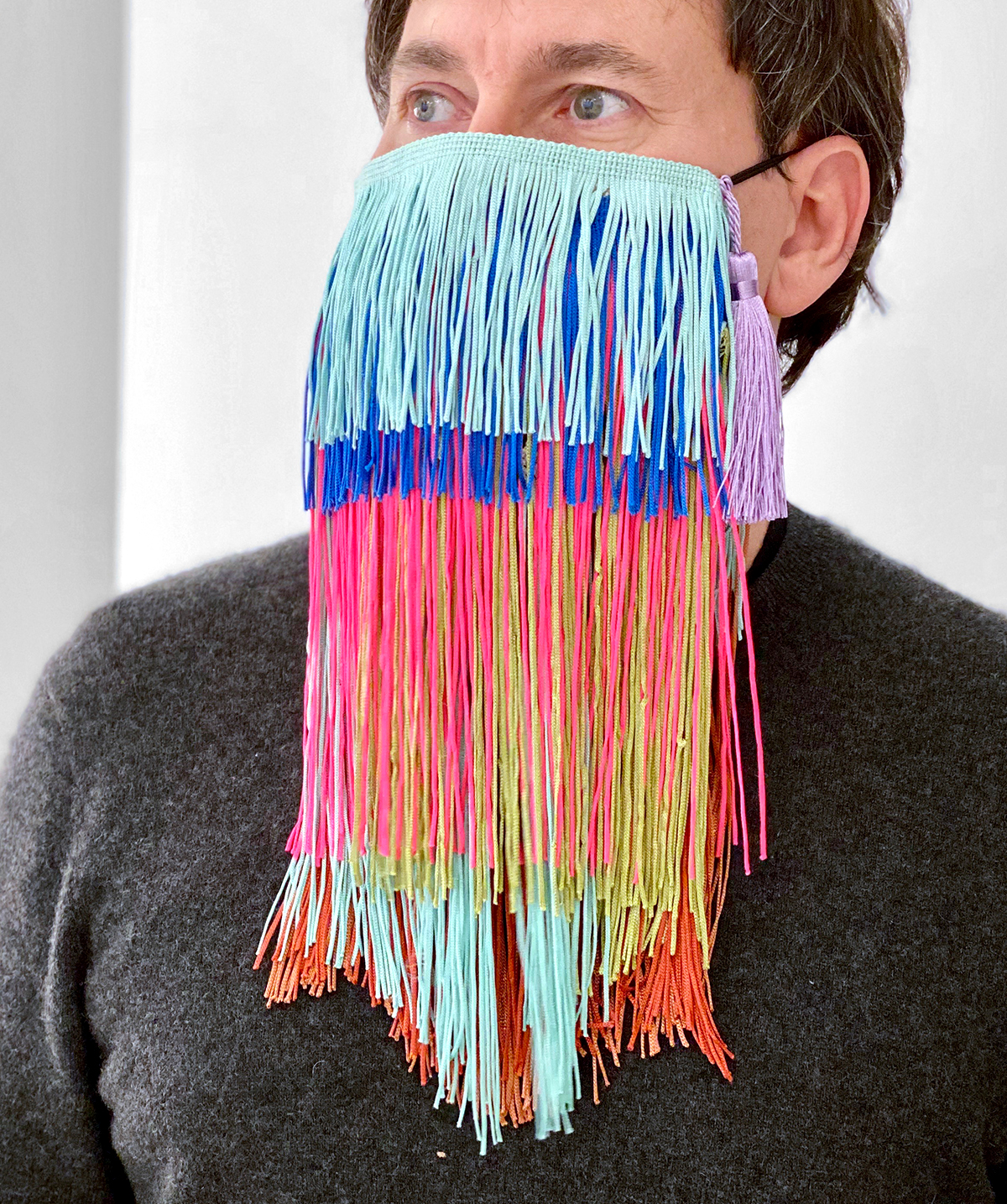 Another new group exhibition with a charitable element is Fisher Parrish's Essential Goods Show, which went live online yesterday. It features the work of 80 artists and designers who were asked at the start of the pandemic to create "an object they deemed to be essential," but considering the results, it seems like most of them just took it as an opportunity to get weird and crafty with their hands during lockdown. Except maybe for a few studios like Various Projects, whose fringe-covered mask above (only $50!) is actually kinda useful if you're tired of walking around in a surgical mask. (Pictured above that is an enigmatic doorstop slash sculptural object by Tron Meyer.) 20% of all proceeds from the show are being donated to the NAACP Legal Defense Fund.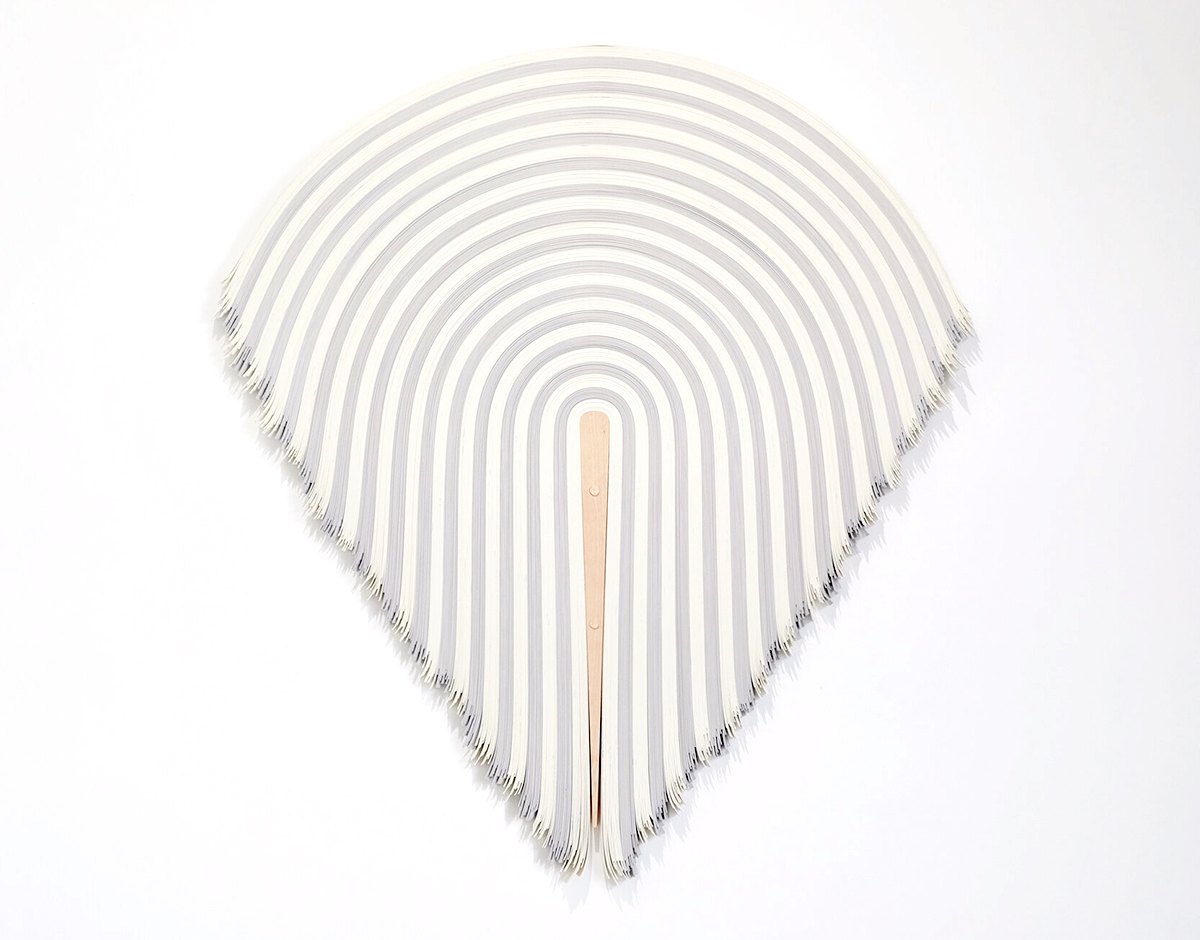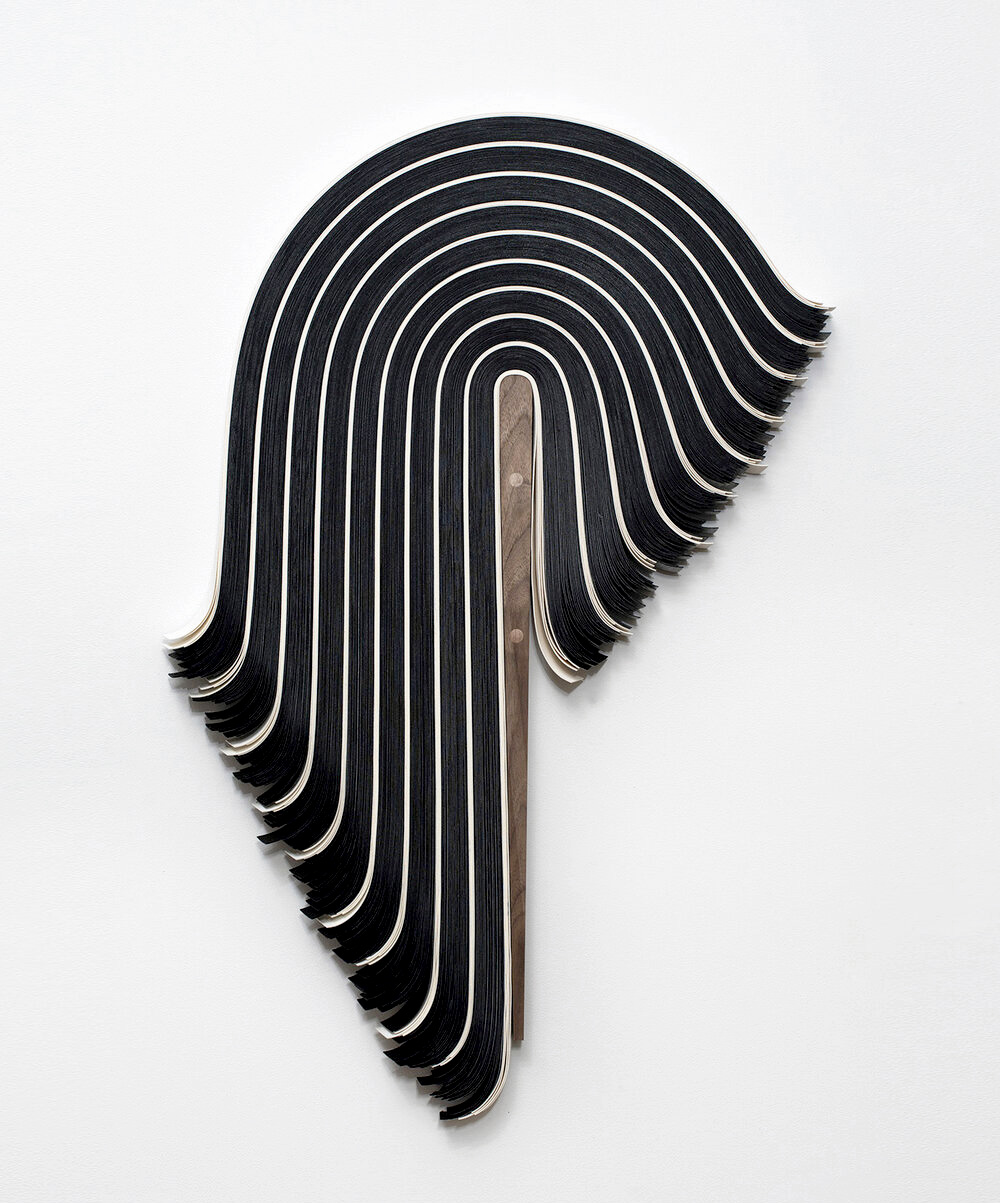 On view now, by appointment, at Carvalho Park gallery in Brooklyn is an exhibition of works by two artists, Paris-based Guillaume Linard Osorio and Denver-based Derrick Velasquez. We actually really like the striated paintings of Osorio, which almost appear to be lenticular, but we chose to share Velasquez's more object-like wall sculptures, made from strips of industrial vinyl. See all of the works here.