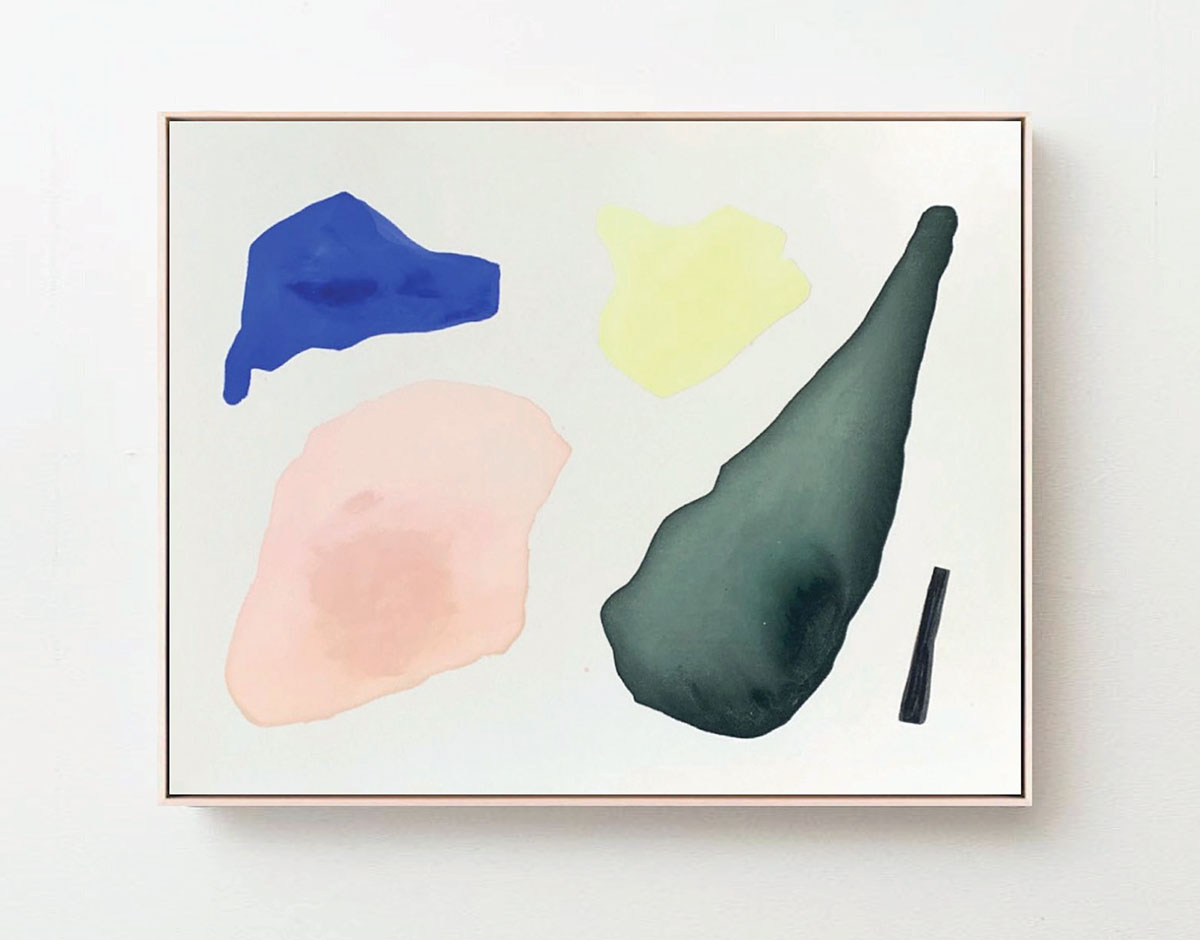 A weekly Saturday recap to share with you our favorite links, discoveries, exhibitions, and more from the past seven days. This week: paintings inspired by orange wine, a fruit bowl that prevents bruising and rot, and a turquoise-and-yellow eco-retreat we'll probably never travel to, so at least we can gawk at the pics.
Discoveries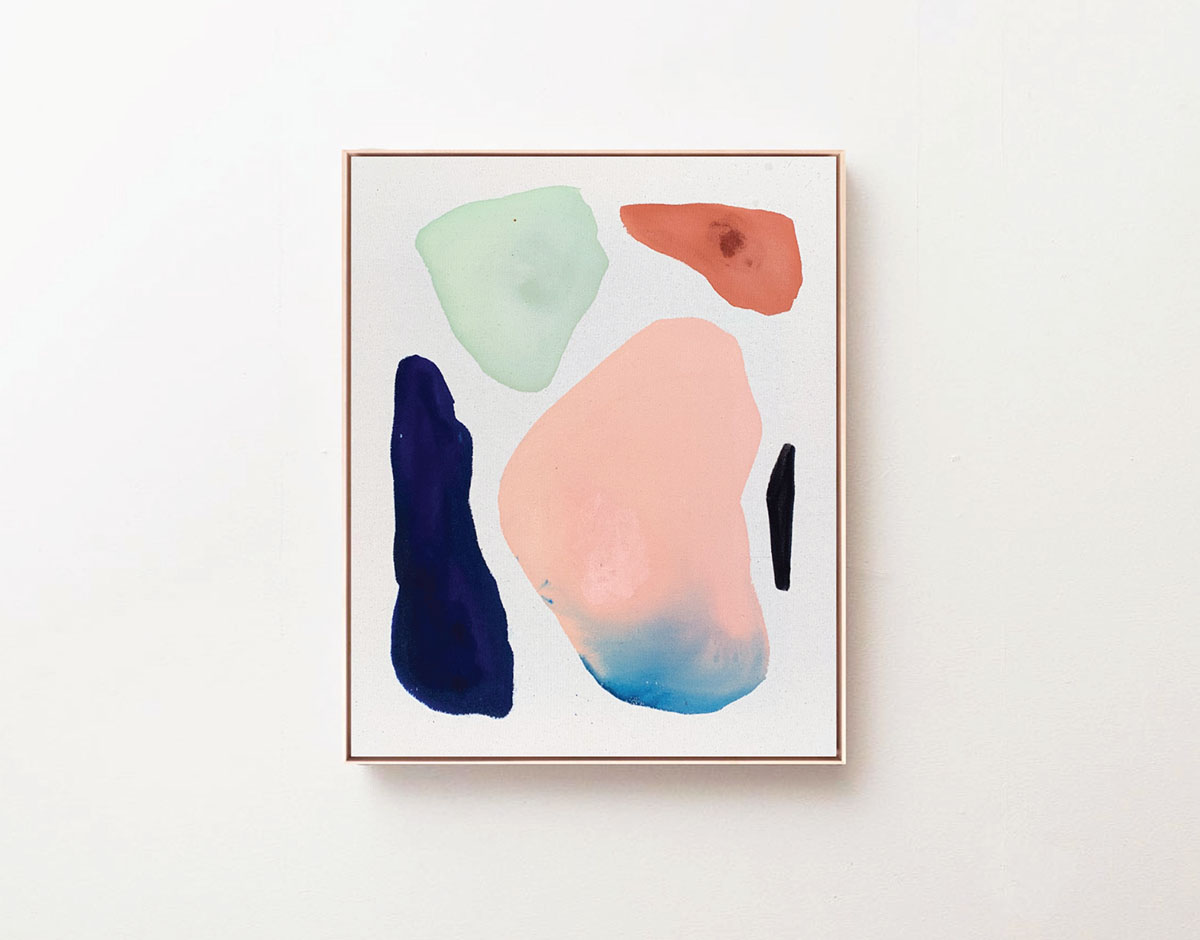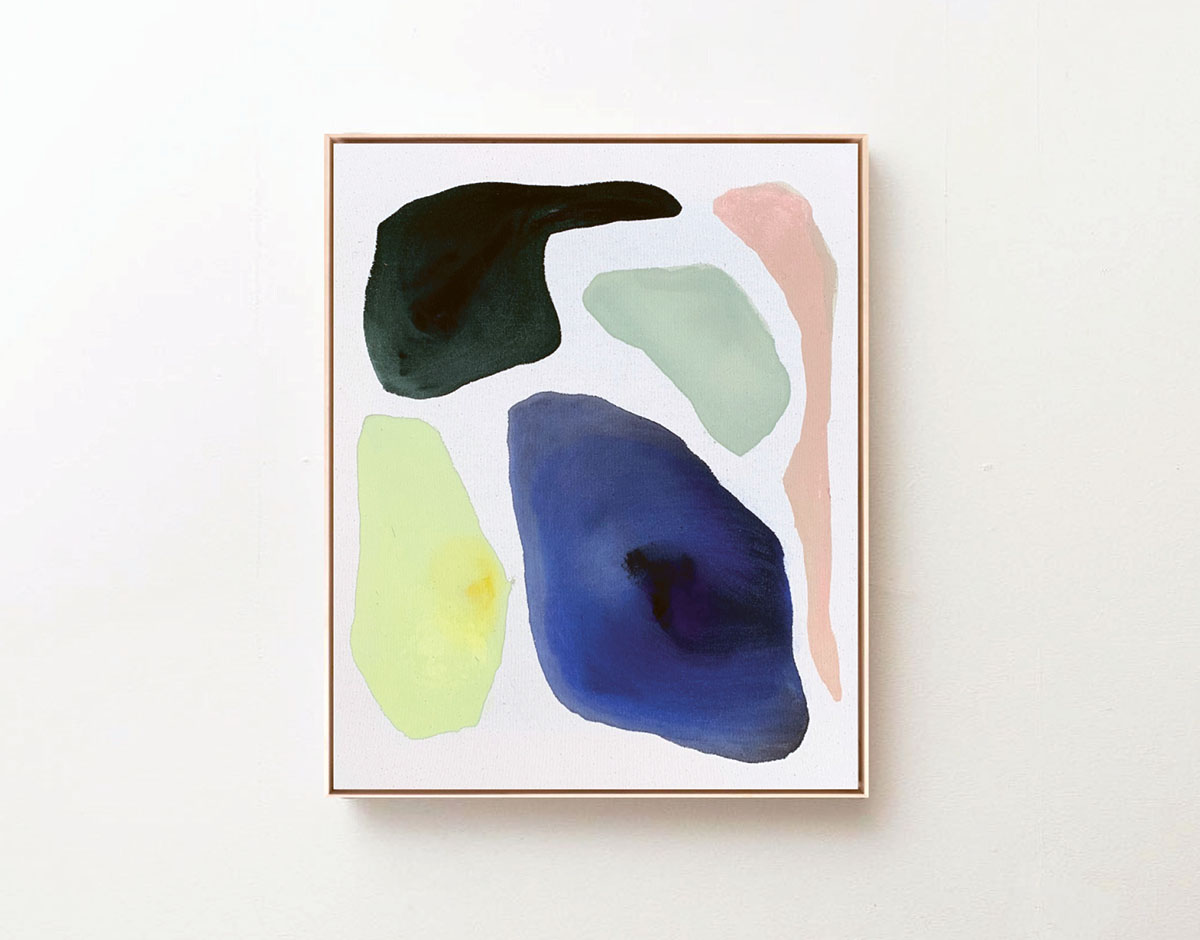 I recently purchased a painting from Los Angeles–based artist Maja Dlugolecki and figured it would be rude not to share. Dlugolecki's paintings feature ample white space in between layers of texture and color; the series here was inspired by summer, the beach, denim cut-offs, orange wine, and more.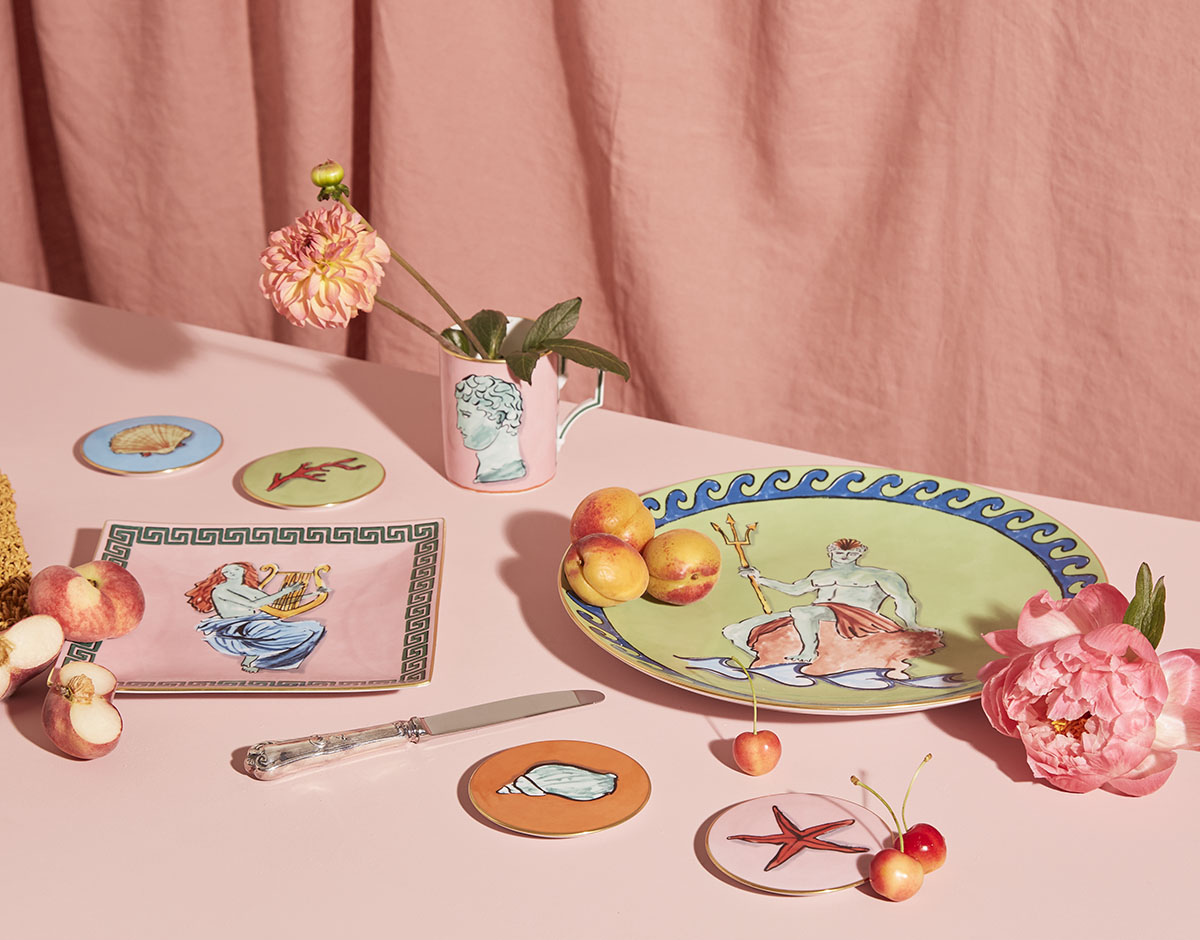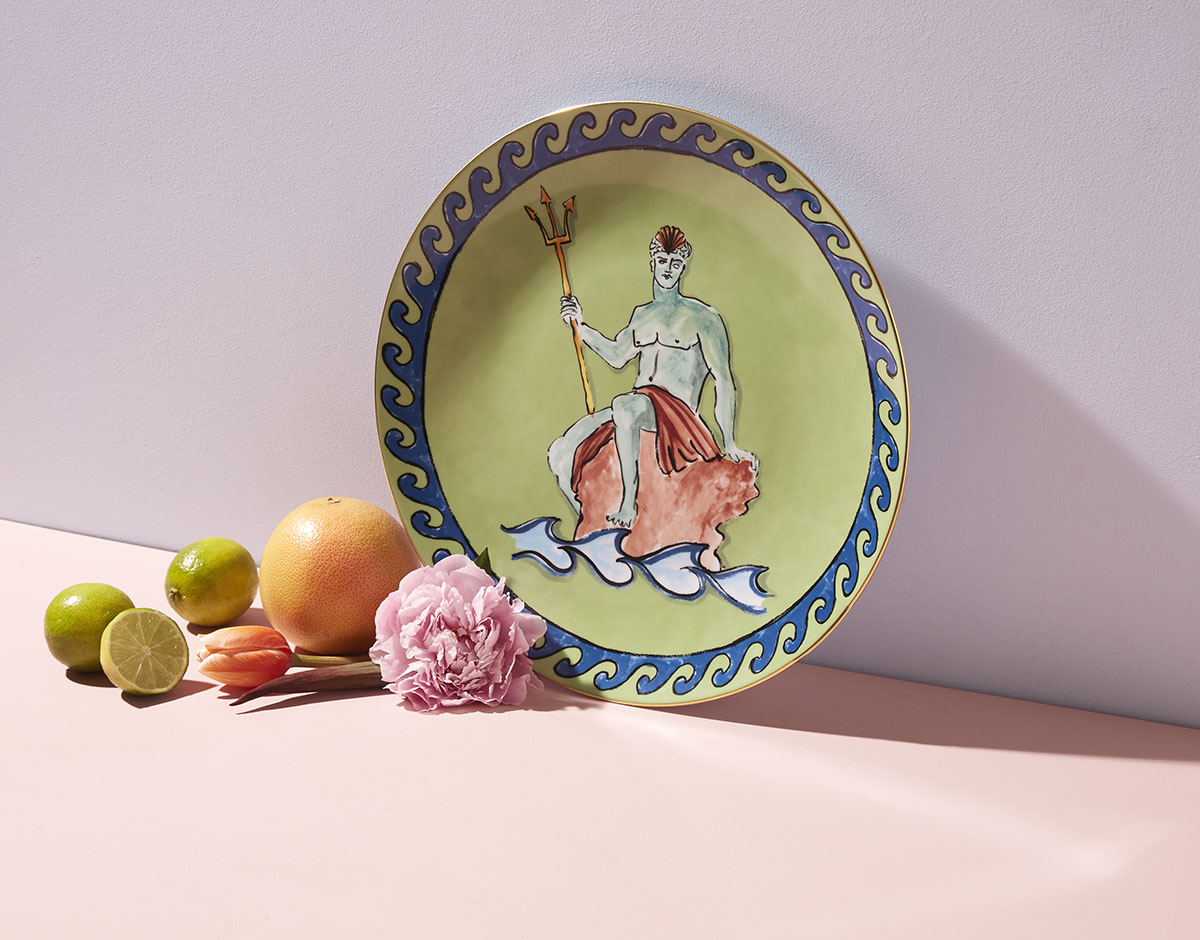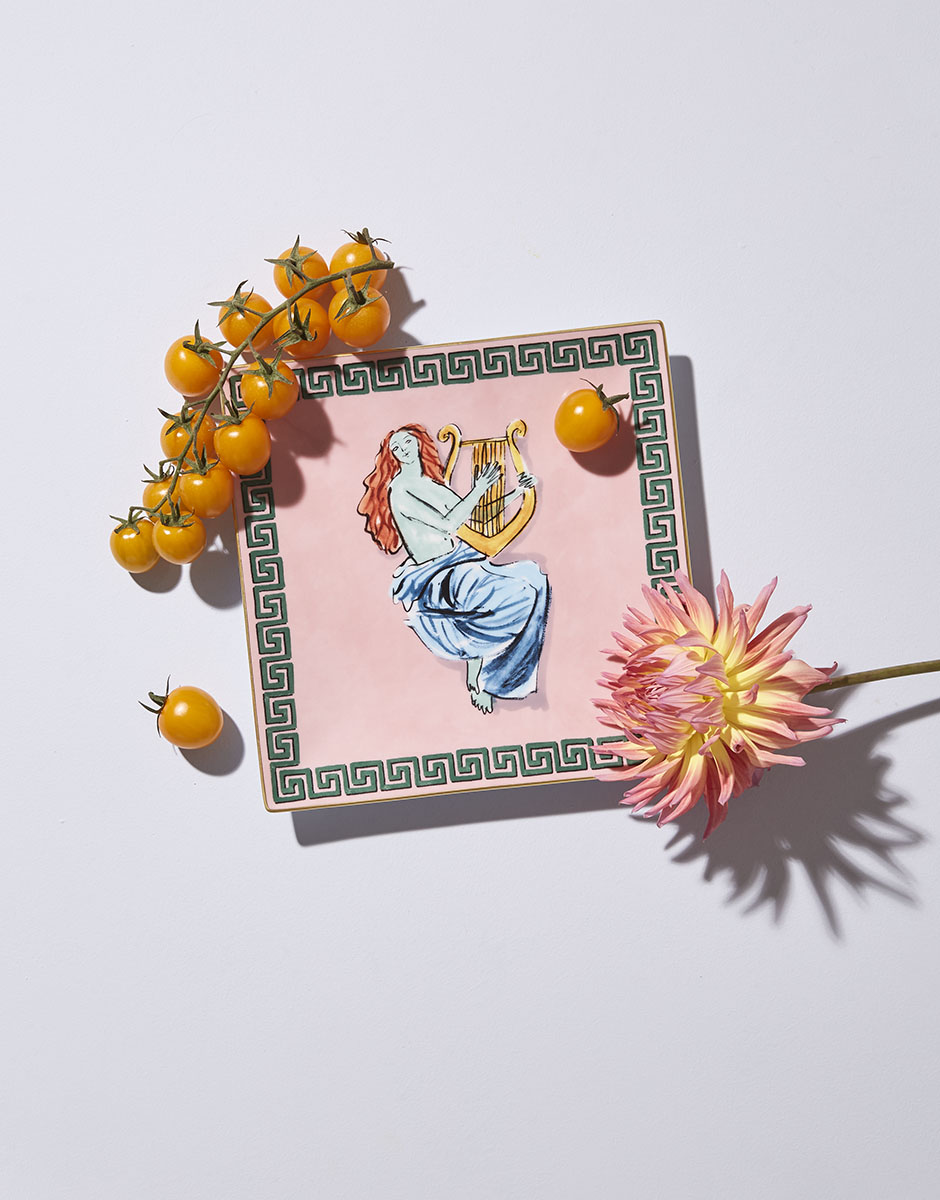 I wouldn't normally consider myself someone who's into Greco-Roman motifs — particularly traditional key patterns — but there's something slightly off that I love about these Luke Edward Hall plates, available for pre-order on the Richard Ginori site. Called Il viaggio di Nettuno, the pieces depict gods captured by the ocean winds, seashells, mermaids, busts, and more.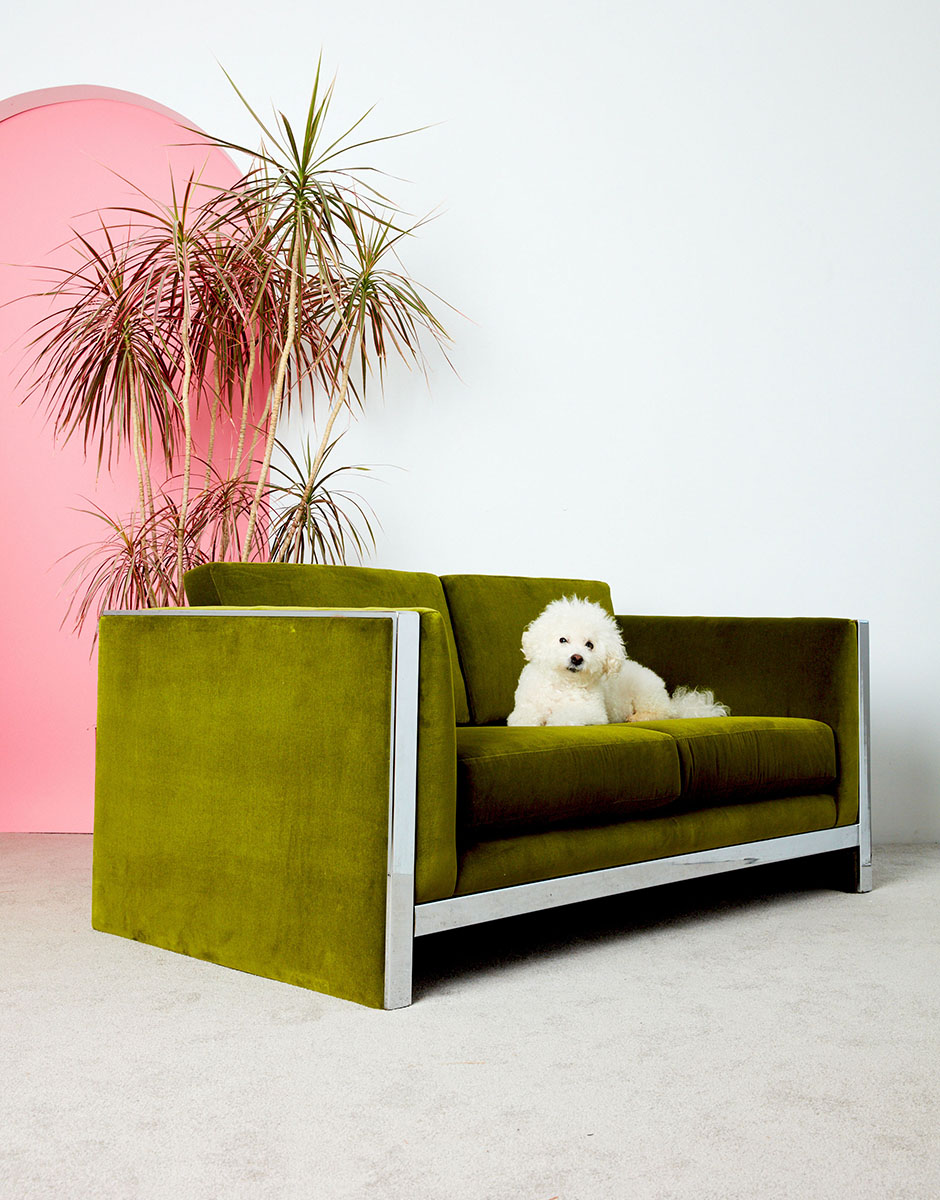 The Lower East Side design gift emporium Coming Soon often uses Backdrop paints in their epic set designs, so it makes sense that the two brands would eventually collaborate. The capsule collection includes Barragan-cito (above), an electric pink inspired by the Mexican architect; Blue is the Coolest Color, a saturated azure inspired by vintage Italian design; and Pretty Ugly, a vibrant olive green that mimics the color of this Baughman sofa, atop which Coming Soon's mascot Cosi sits.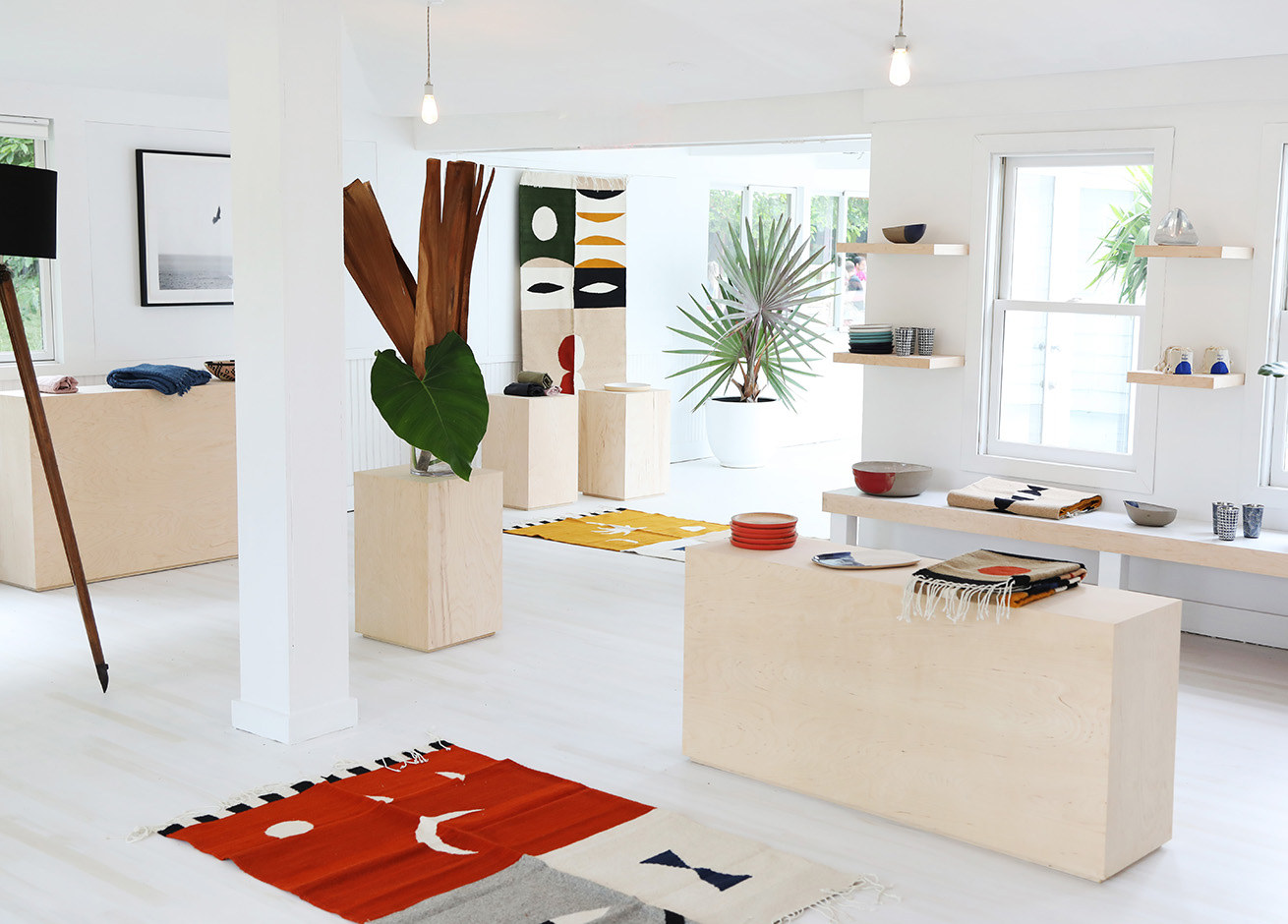 Restaurants all over America are having to rethink their operations, and we've seen quite a few using their outdoor space for dining and their indoor space to sell market wares. One of the cutest is Moby's in East Hampton, who's selling rugs by Rrres in addition to ceramics and packaged foods.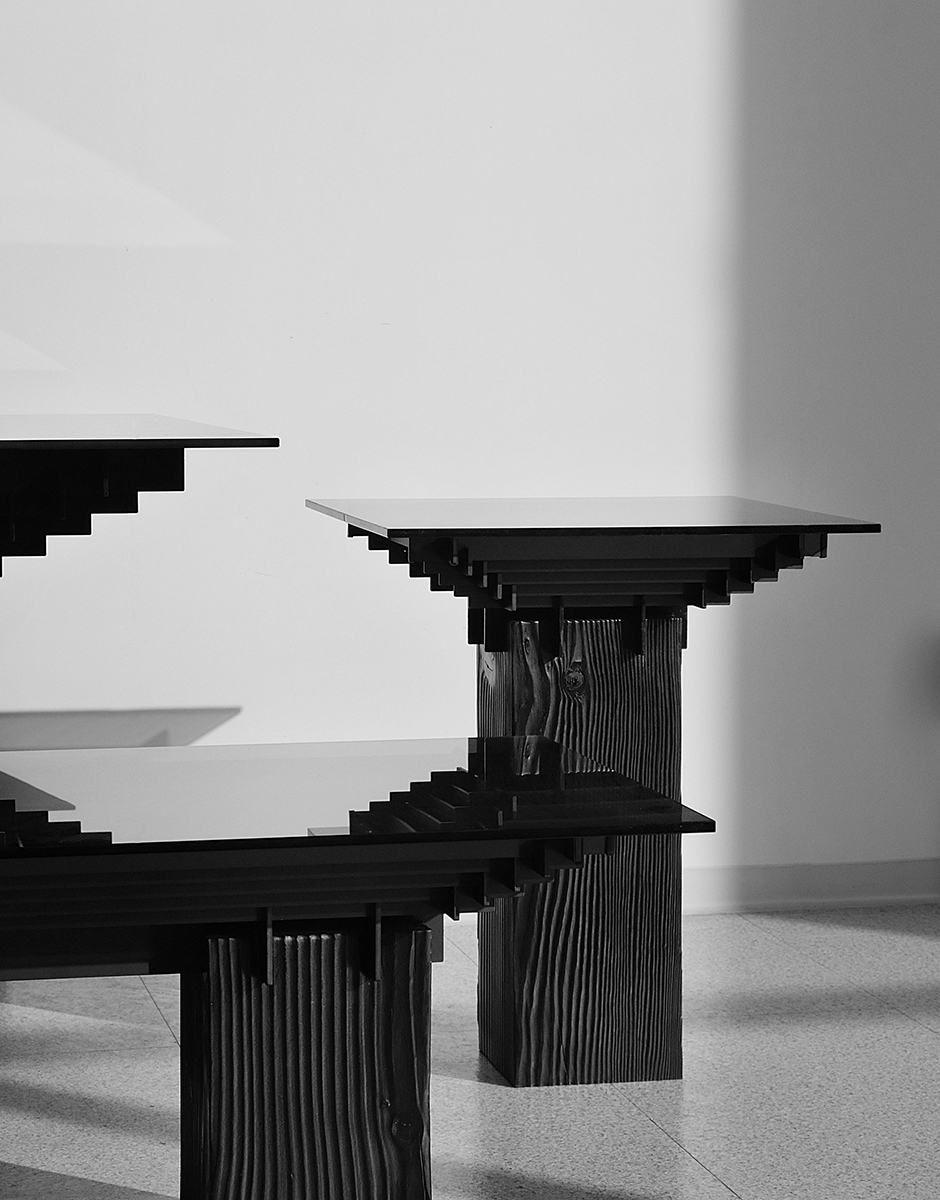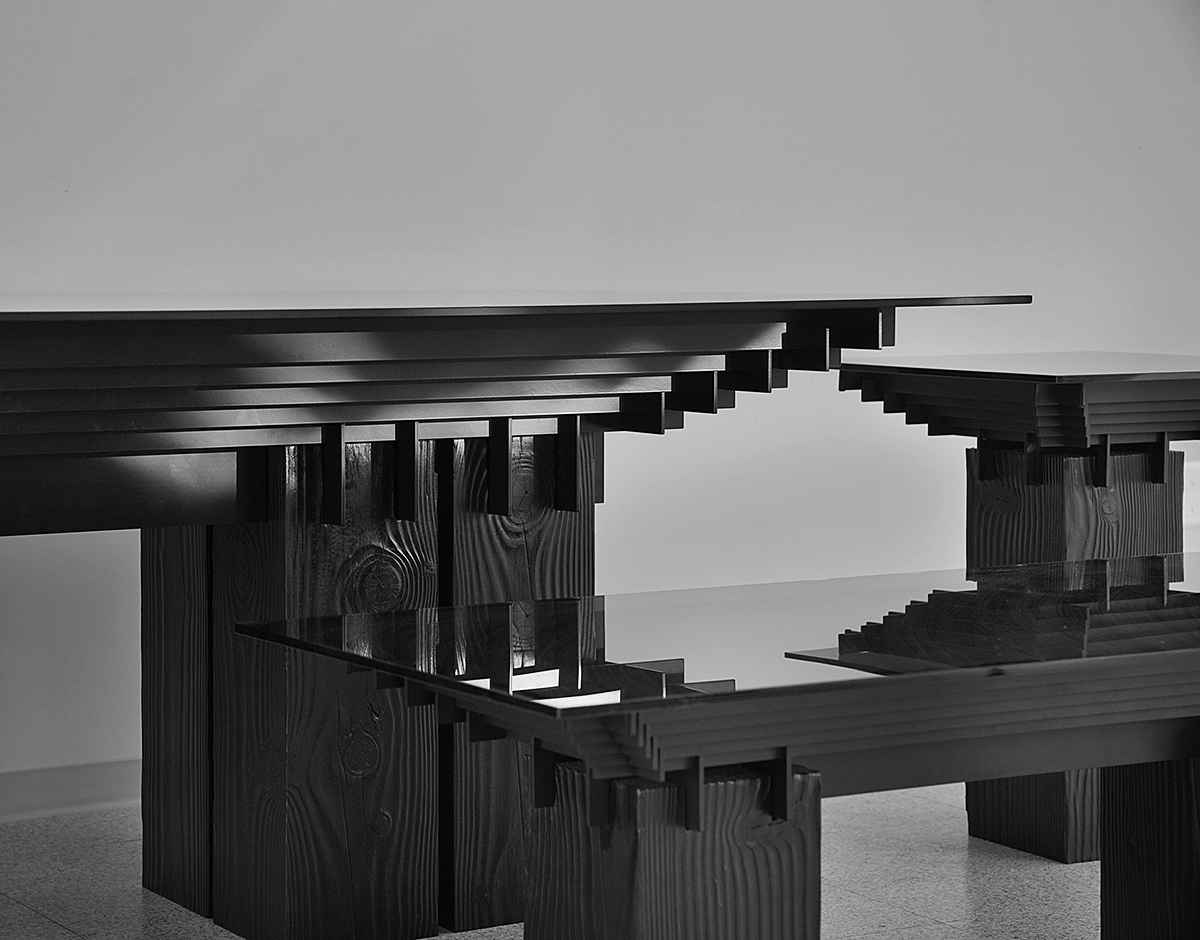 Not sure why we've been sleeping on this absolutely beautiful series of tables by the South Korean duo Studio Shinyoo. Called Lin, each is made from squared-off columns of blackened wood, steel sheets, and a plate of tinted glass. Watch this video to see a little bit about their construction.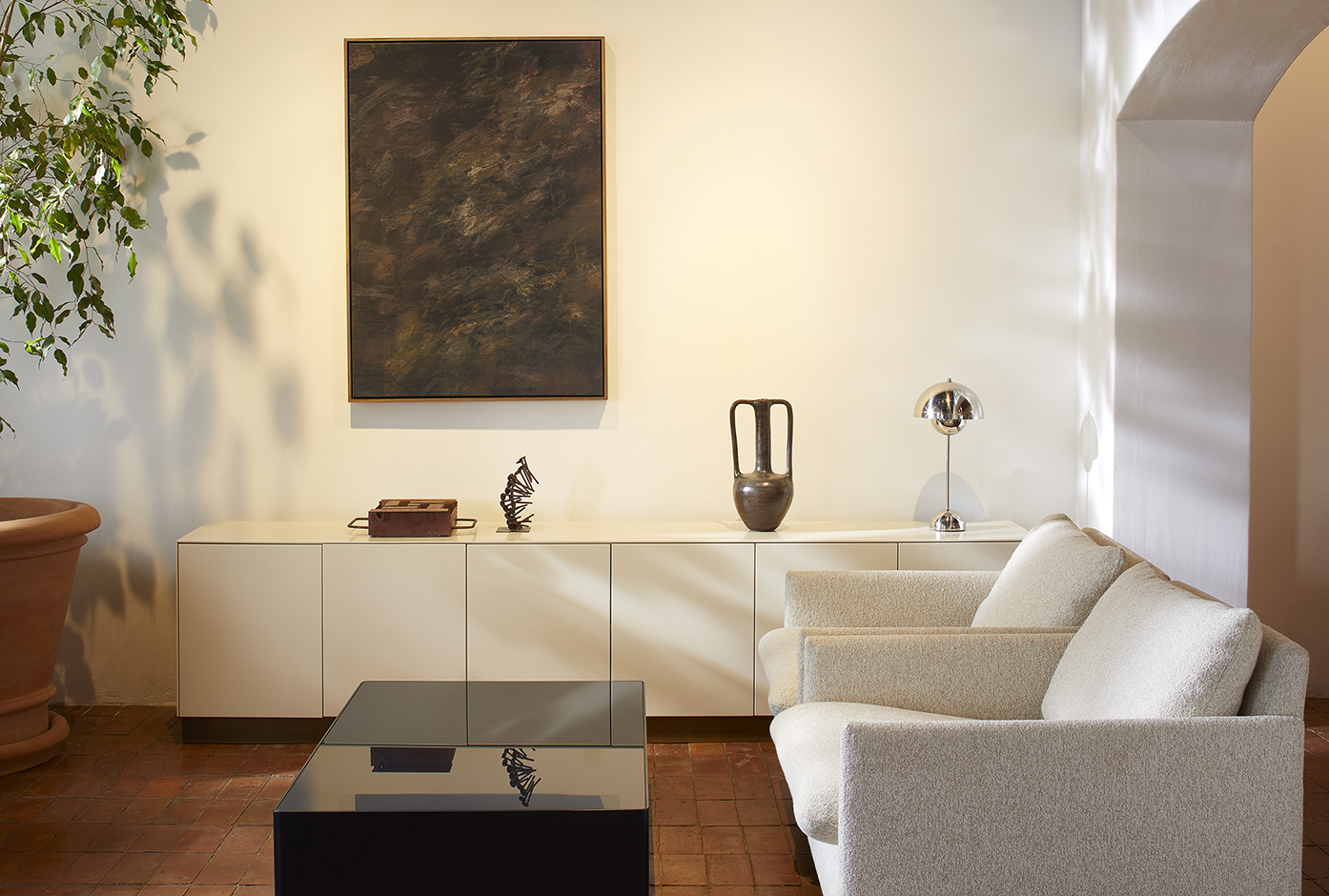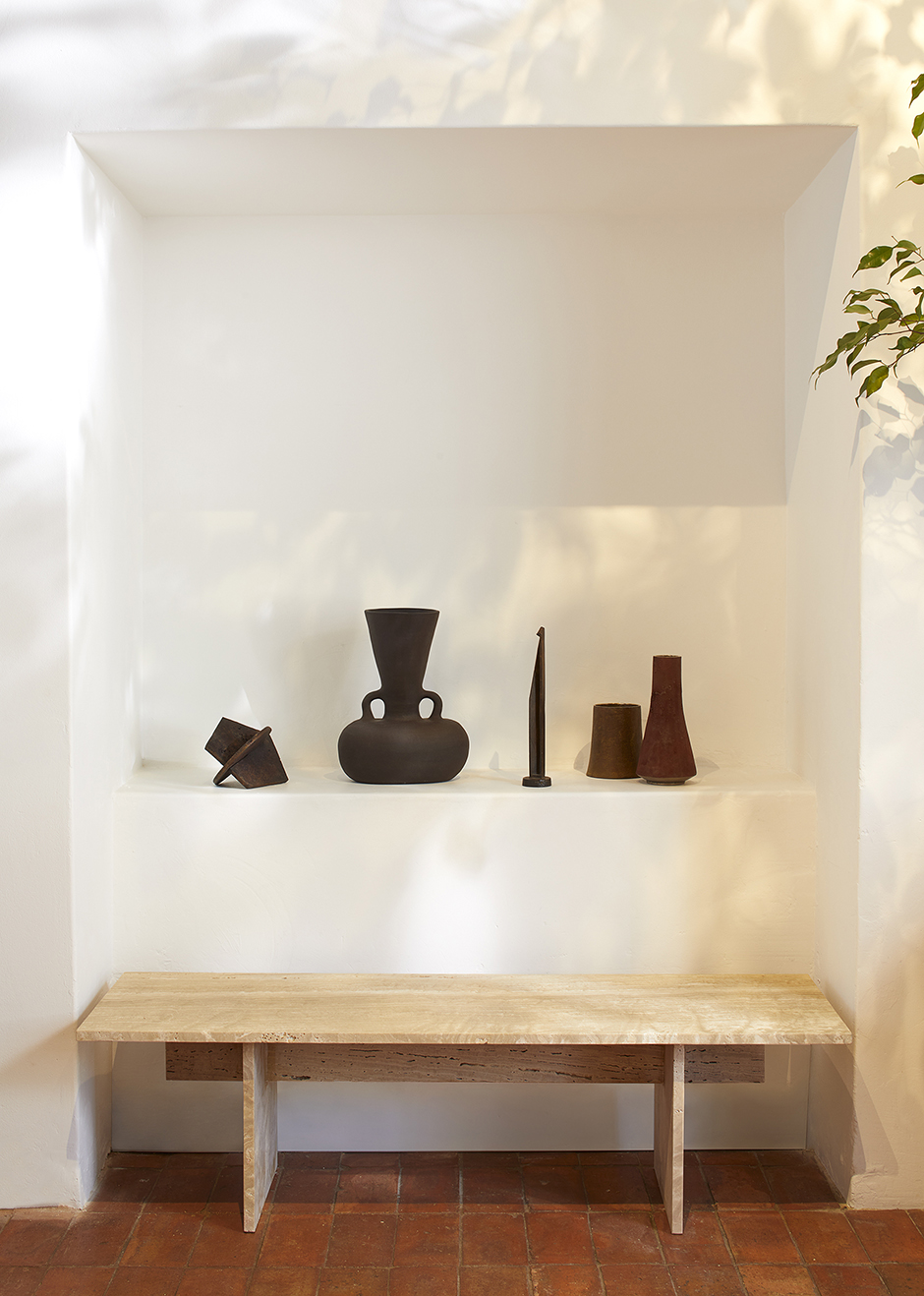 A pretty new showroom in Cape Town for the South African design brand Lemon opened just before lockdowns began; now it can finally welcome clients into its new space. Designed by longtime collaborator Yaniv Chen of Master Studio, the showroom features furniture, wallpaper, and prints by emerging and established designers in South Africa and beyond; one of our favorites is the Vondel marble table series, above, by Lemon co-founder Kevin Frankental. An Amsterdam space is next for the brand.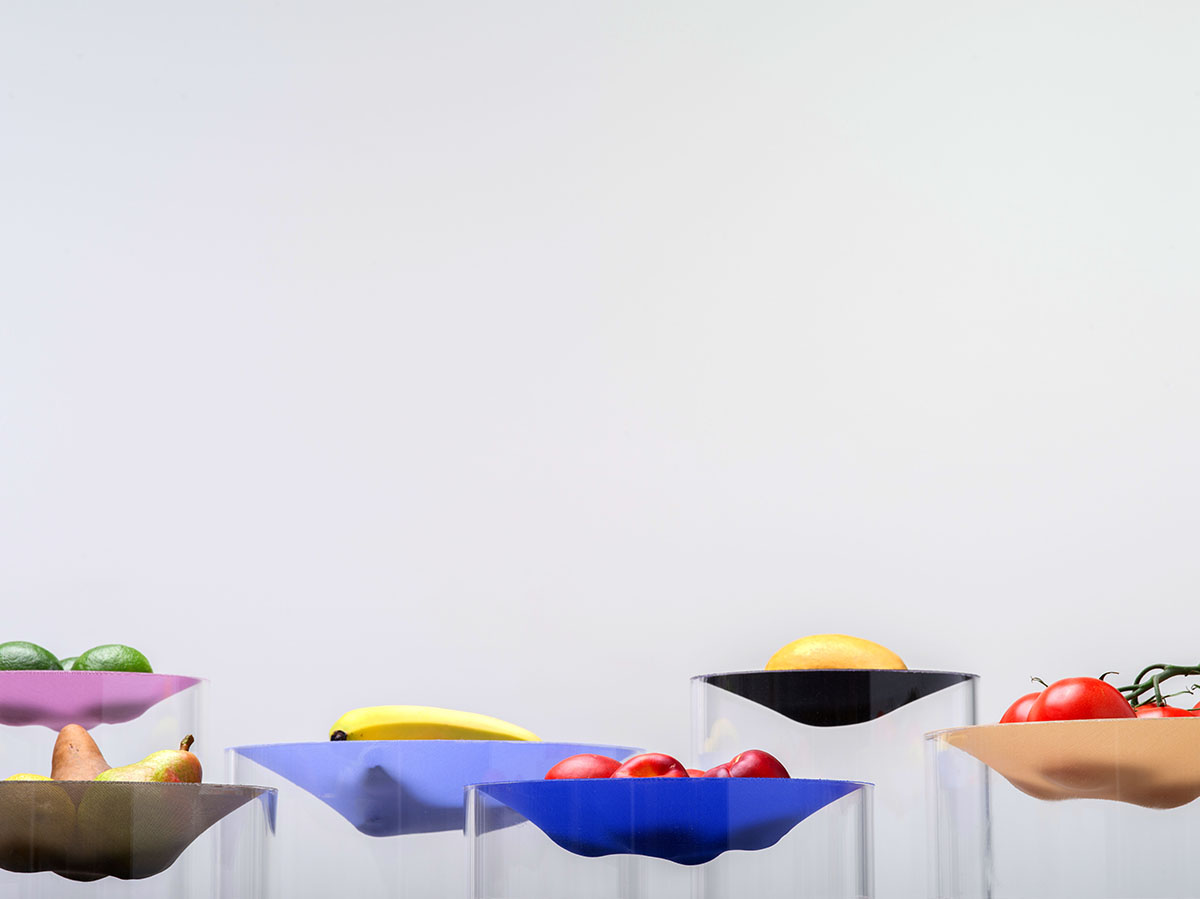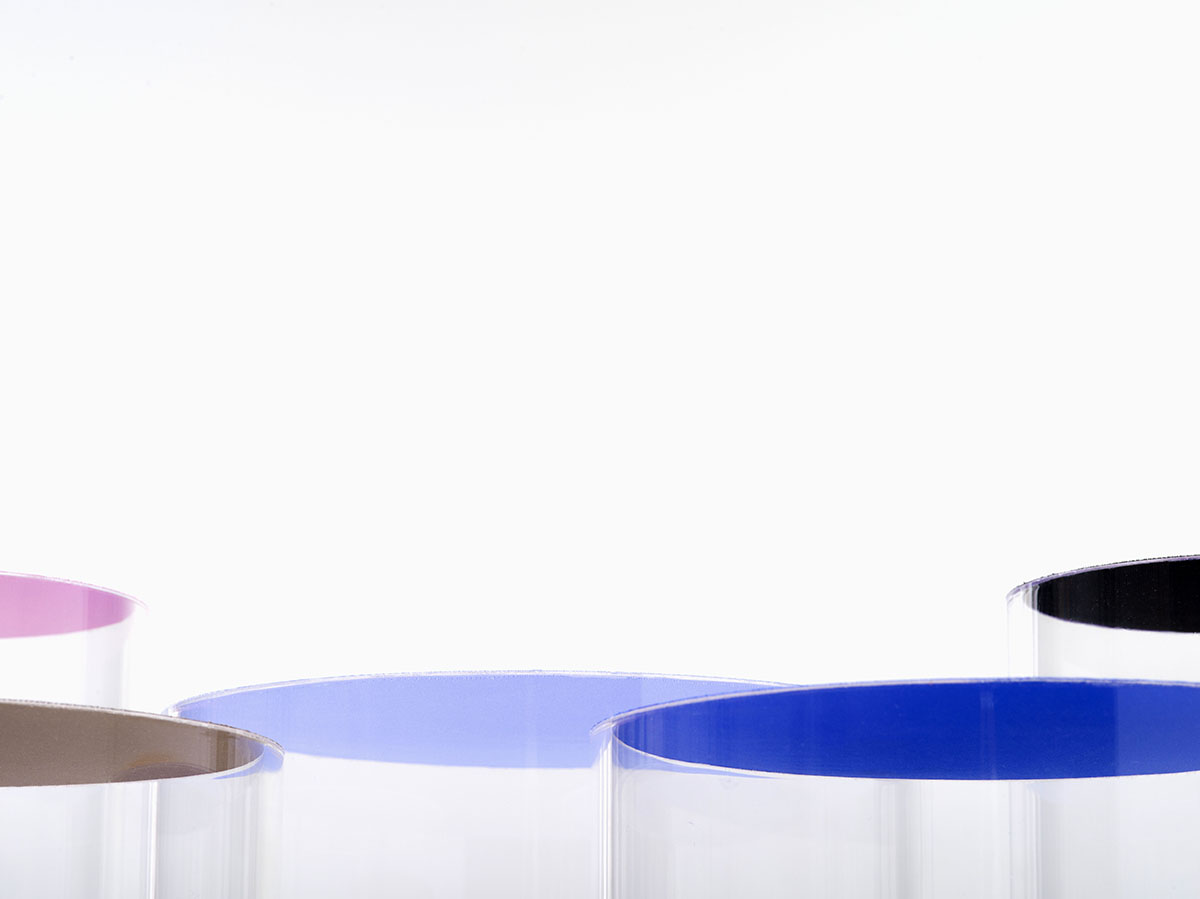 Loosely inspired by a YouTube video about gravity, Vancouver-based designer Calen Knauf designed this fruit bowl made from synthetic mesh loosely stretched over a glass ring. "Gravity can be responsible for the bruising and subsequent deterioration of fruit within a bowl," explains Knauf. "When placing fruit in the Gravity Bowl, the sensation mimics placing an object on nothing but air; the suspended mesh not only functions as a soft landing for your fruit but also allows ventilation and breathability." Photos by Antosh Cimoszko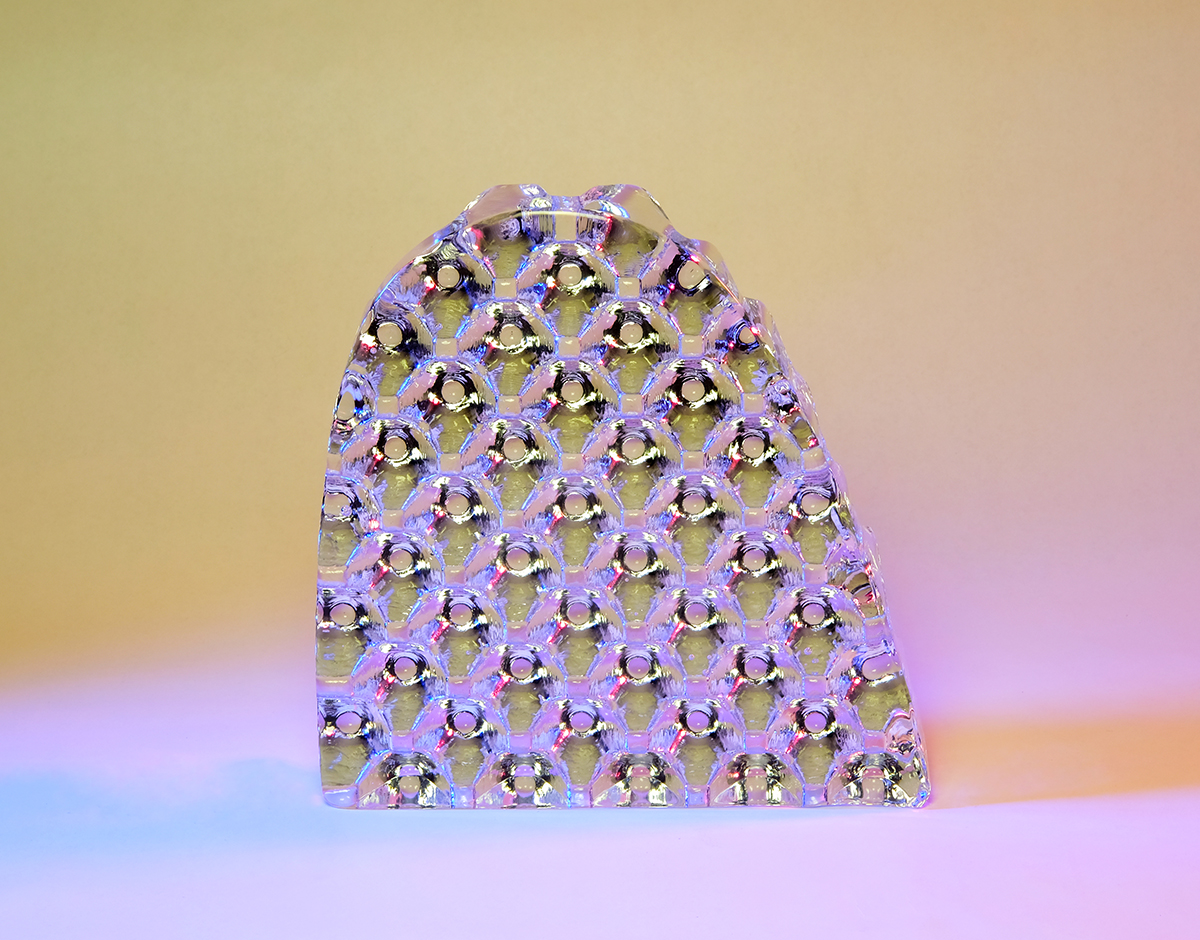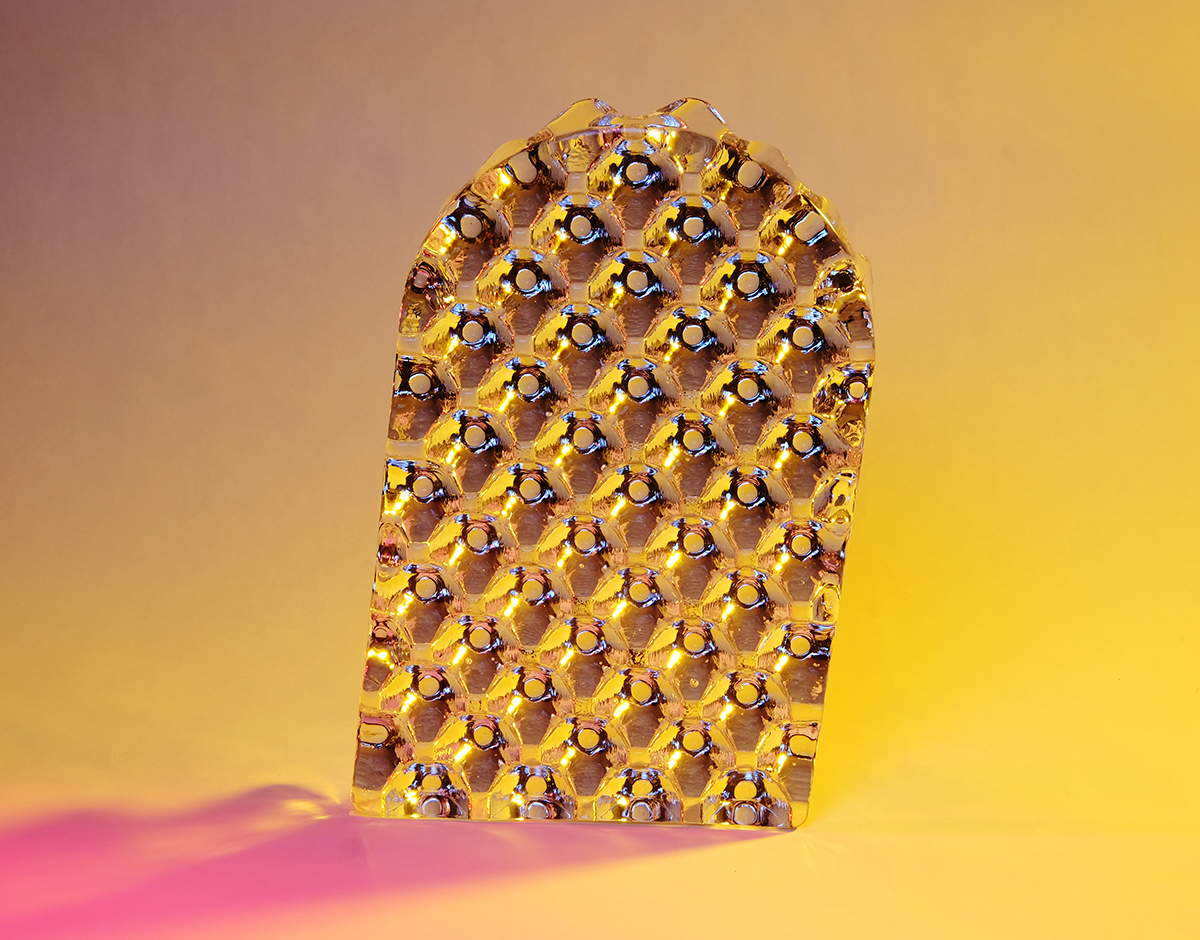 Remember when we wrote about this Swiss-Mexican cross-cultural exchange? Laurin Schaub is the latest Swiss designer to work in residence at Casa Wabi, and these pieces, produced by Nouvel Studio, represent the result of his time there. They're part of the Hot Materials exhibition with Fabio Hendry, which debuted at the Okro gallery in Switzerland this week.
Links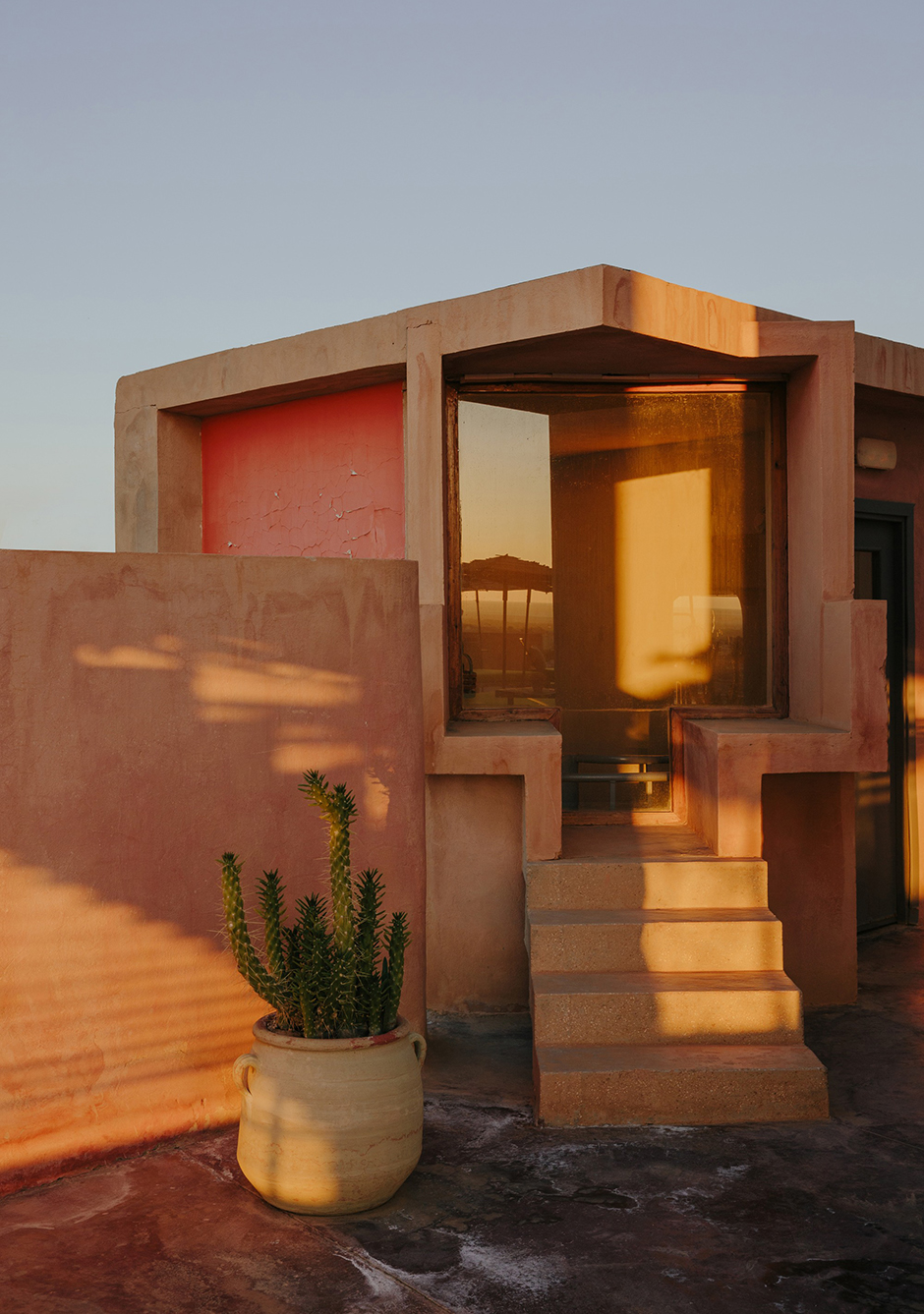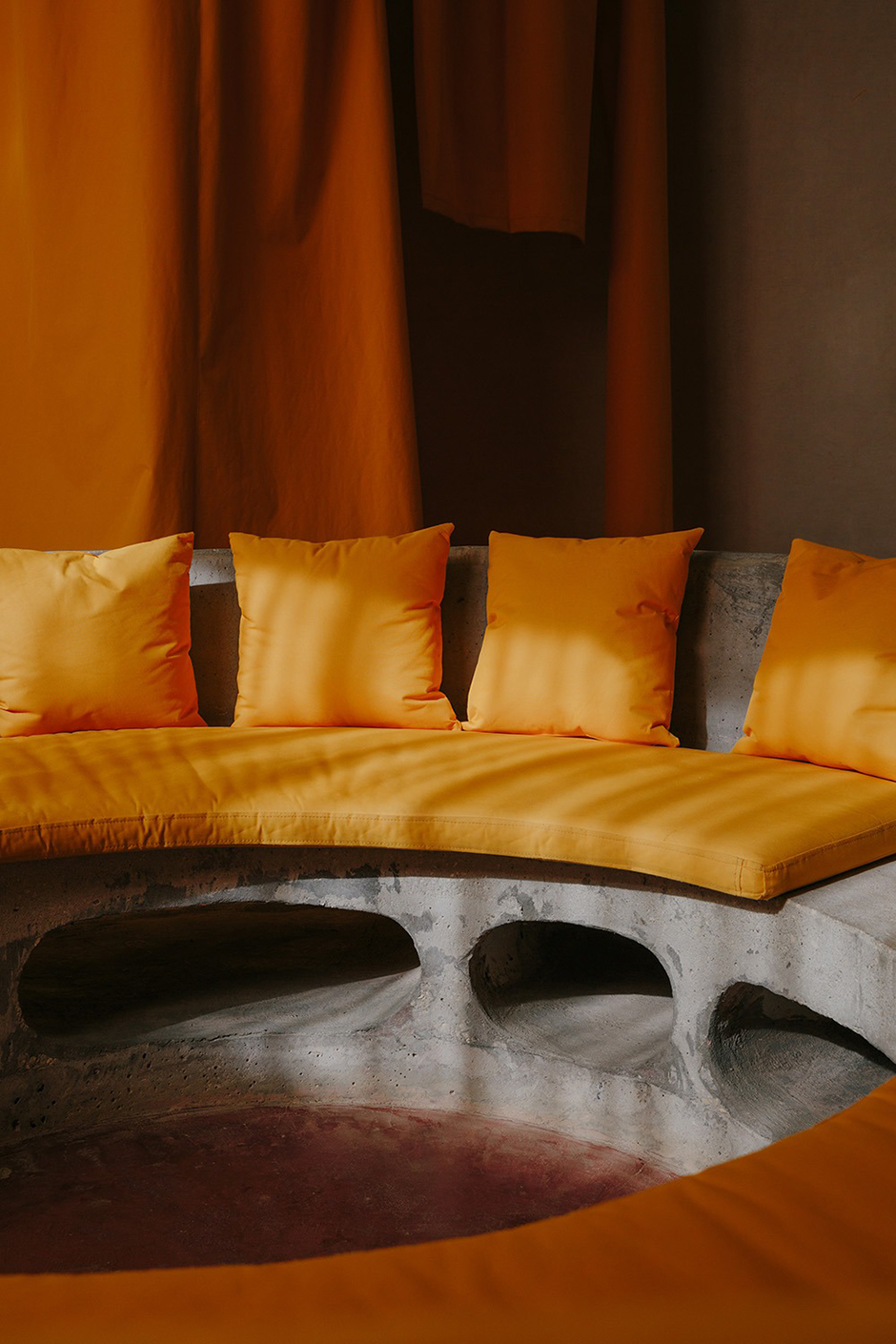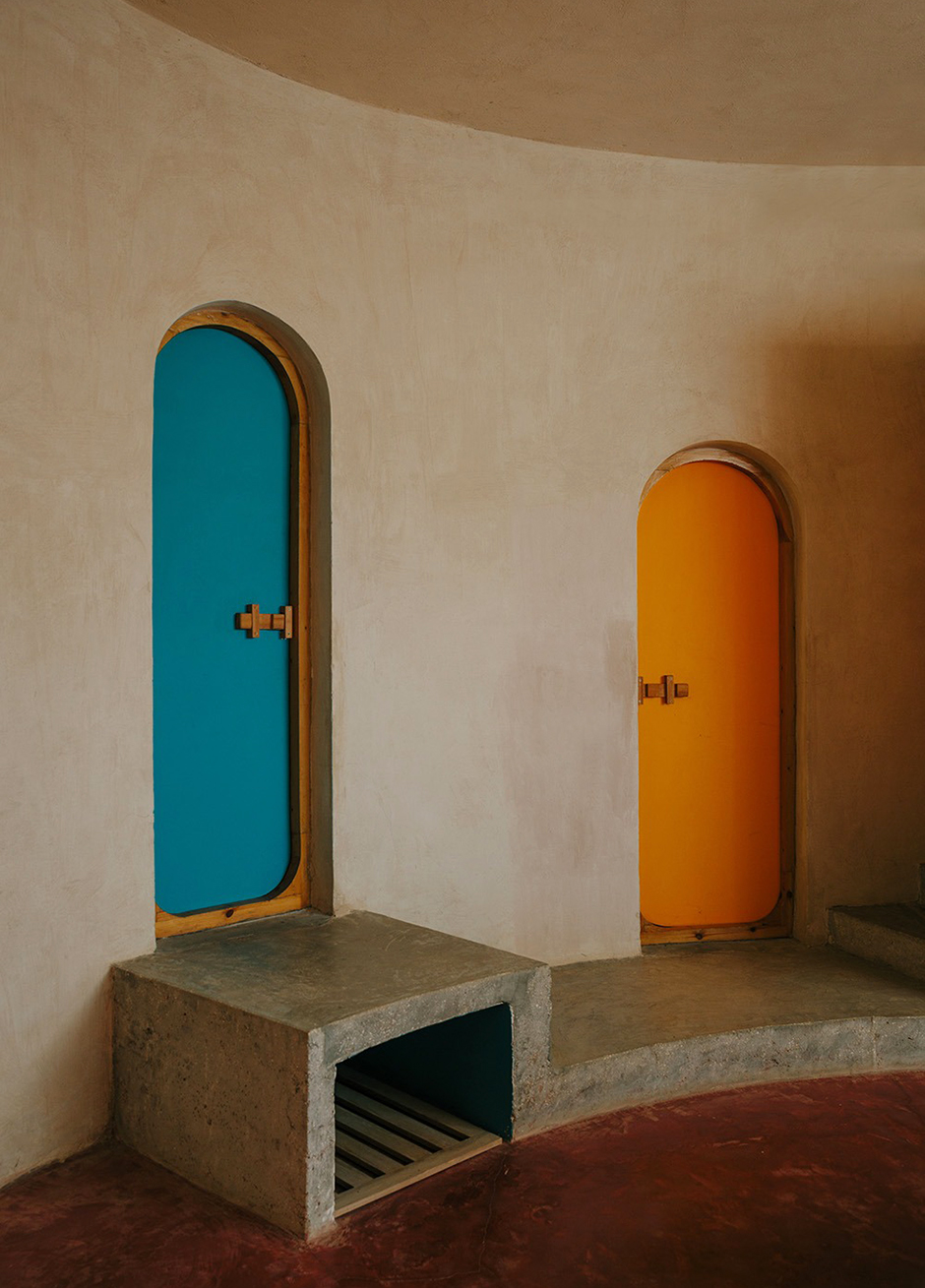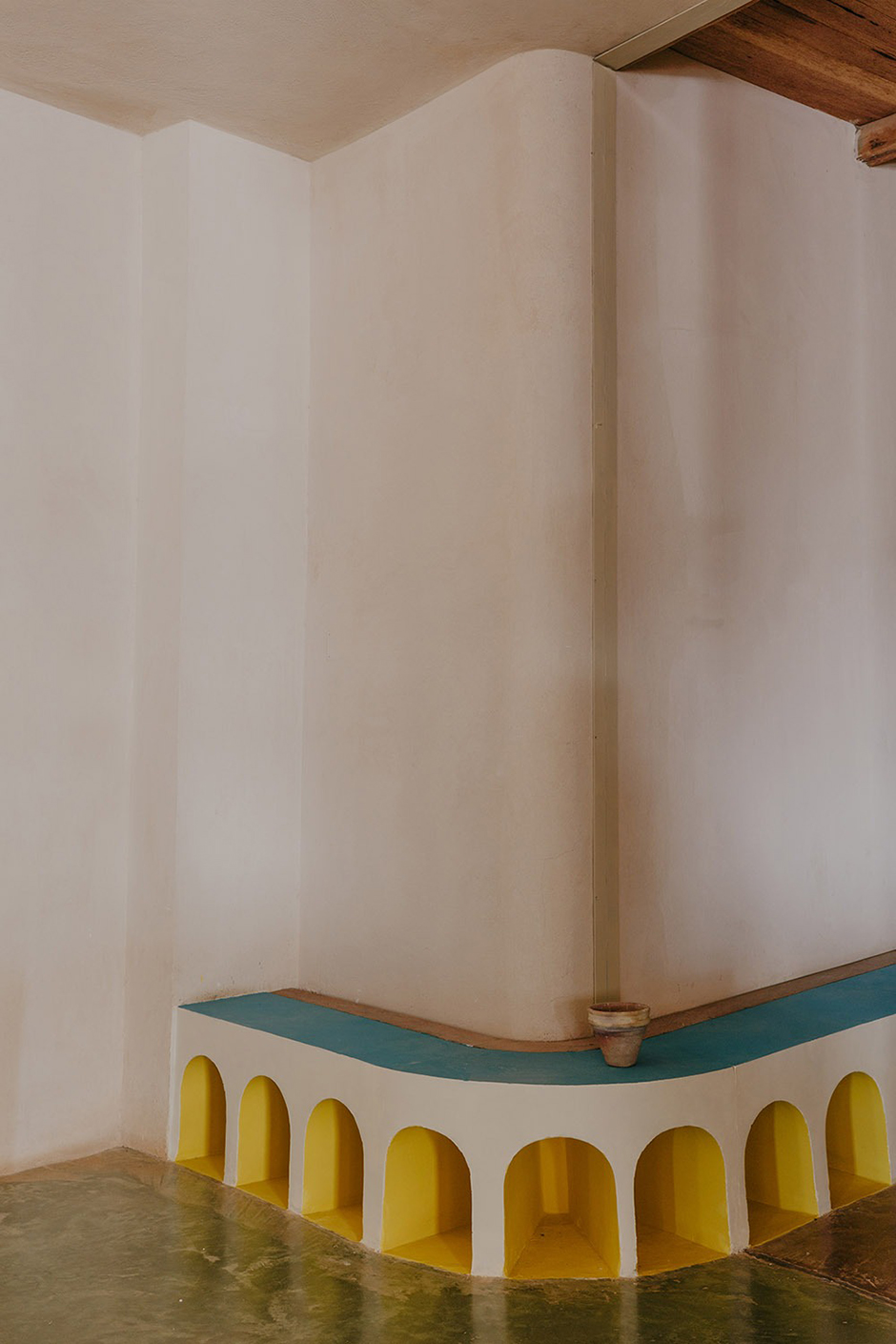 A really lovely editorial by photographer Marina Denisova that was jointly published on Ignant and Openhouse Magazine, featuring Dar Hi, the Matali Crasset–designed eco-retreat in Tunisia. Those colors!
Exhibitions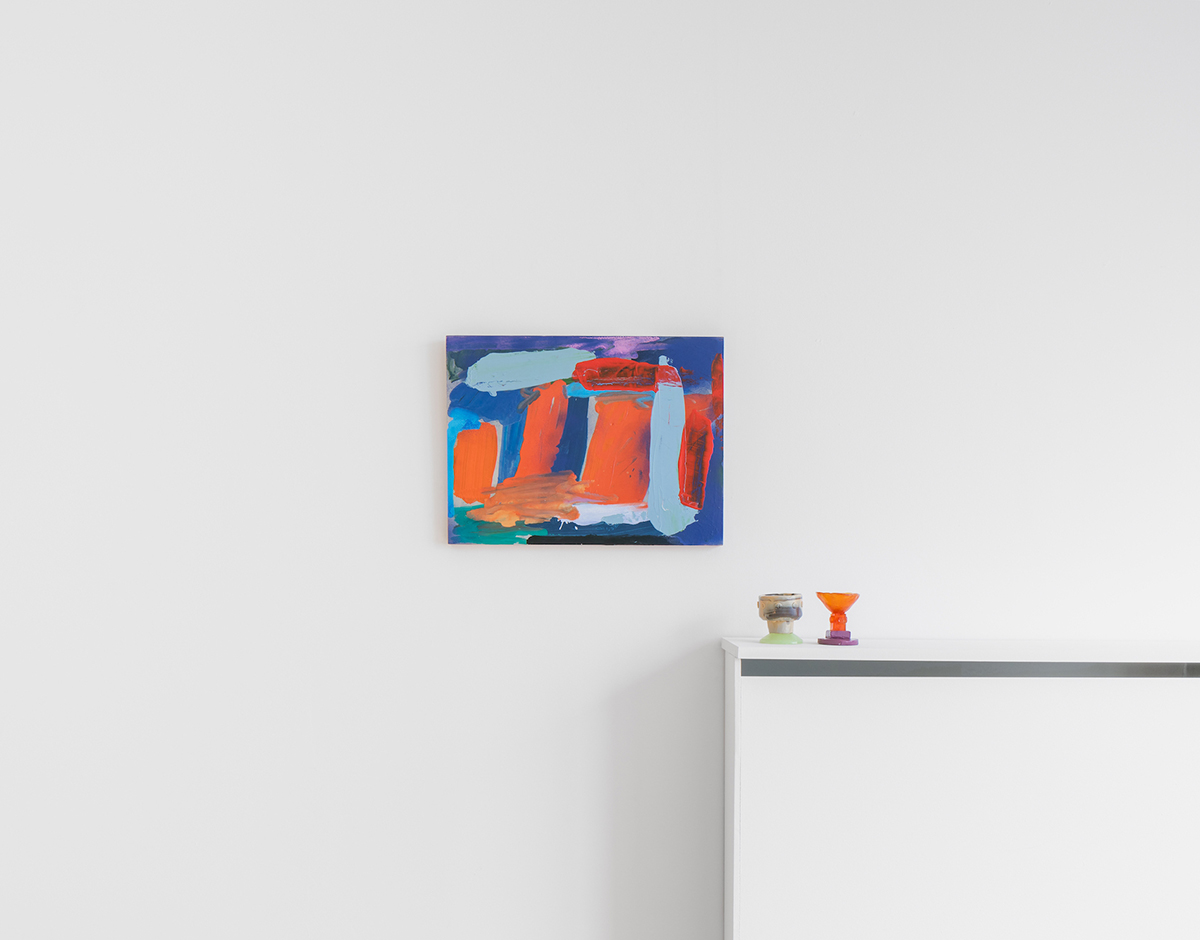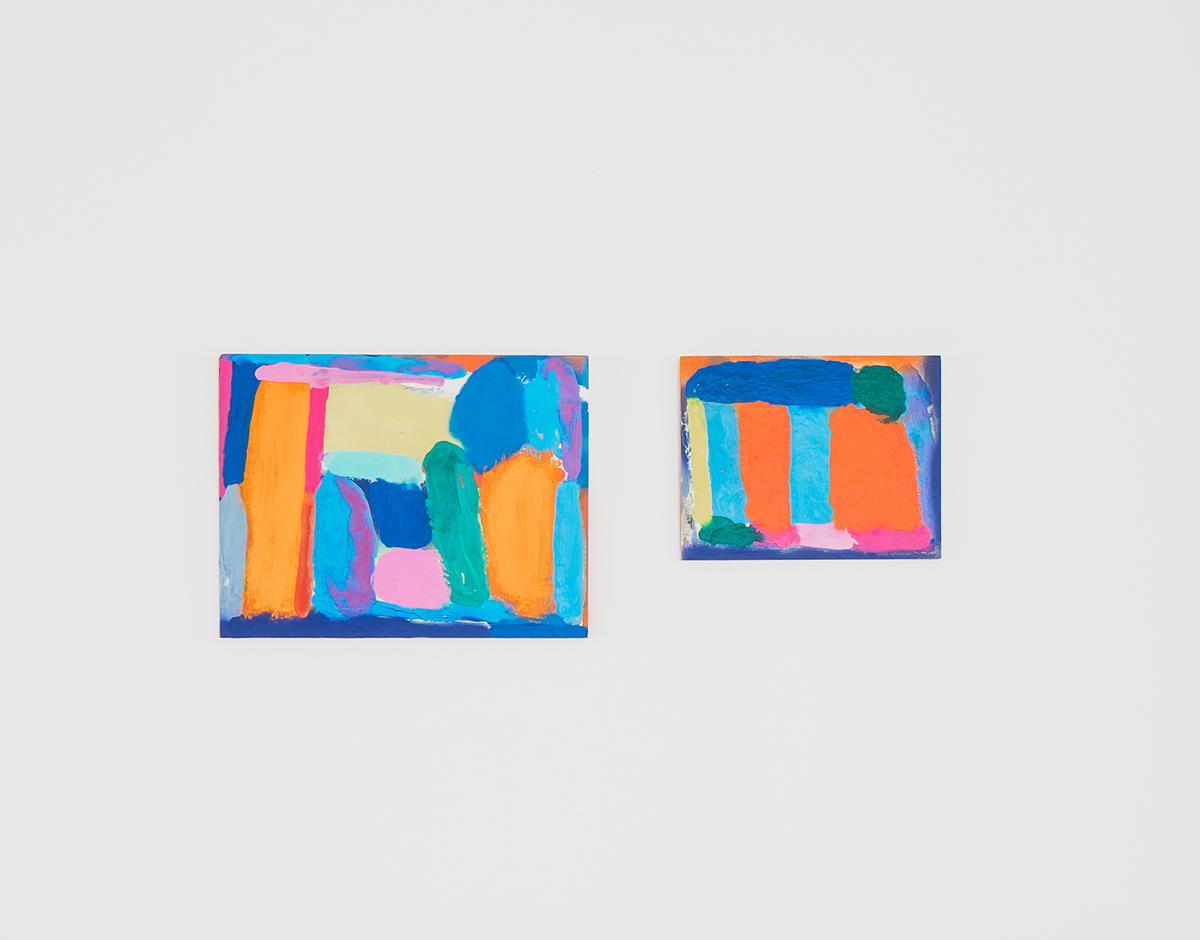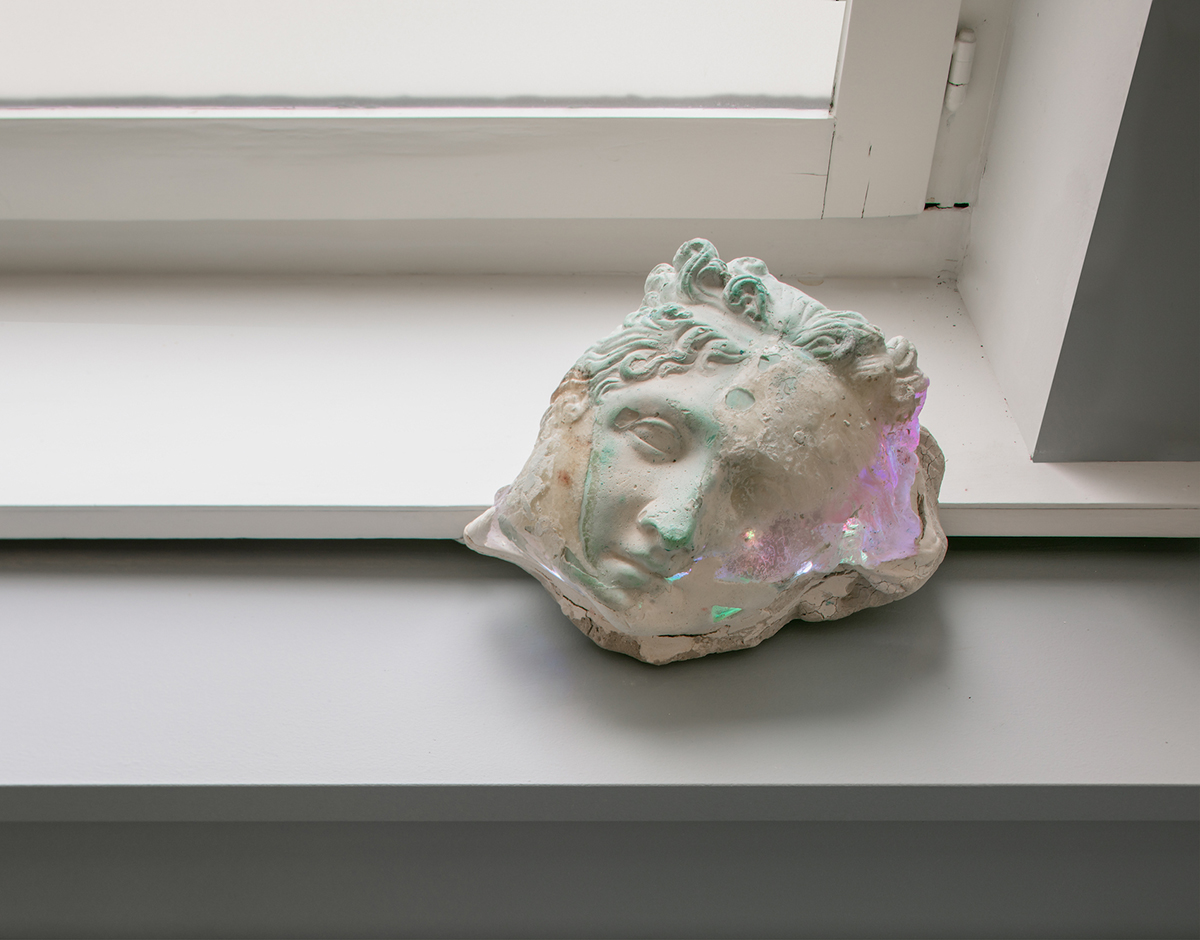 In keeping with the current moment, the Brussels gallery Fracas is presenting a group exhibition called "Voyage Immobile," on view at Atelier Jespers until July 26. "Each selected piece is a travelogue, evokes a memory, or projects you into a new universe, allowing you, without the need for a long-distance trip, to experience a complete change of scenery," the gallery explains; works on view include paintings by Tom Elliott and this broken bust in epoxy resin, plaster, silicone, and LED by Théo Ouaki.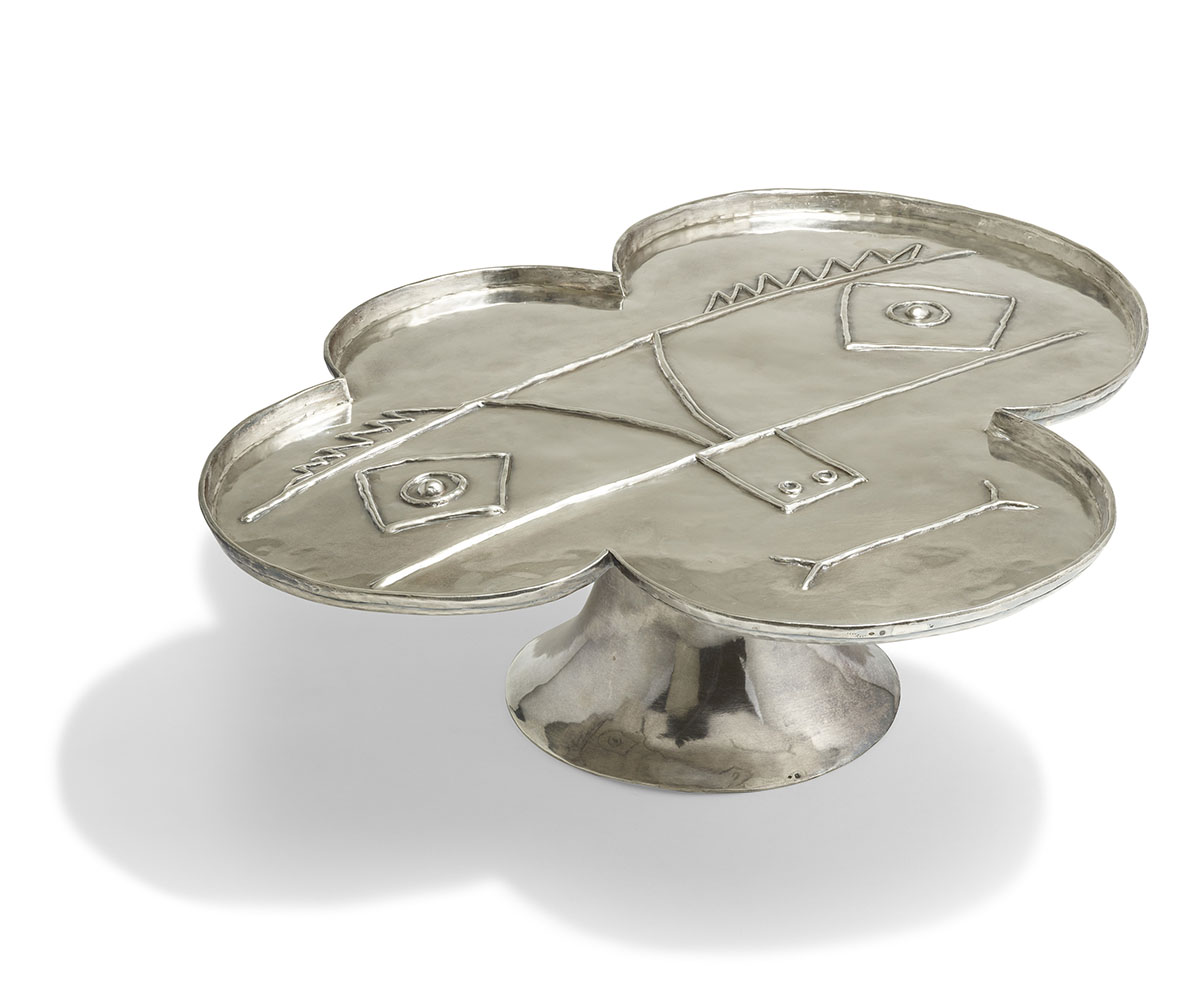 I mean, it's a bold move to buy a Picasso tray estimated at $70-$90K during the beginnings of a global economic depression, but if you have that kind of money to burn, this is a very nice sterling silver tray, available at the Wright/Rago "Century of Luxury & Design" auction later this month.