09.01.20
Murals Reign At This Exhibition in the South of France, Celebrating Centuries-Old Craft Techniques
From candles to ceramics, design is embracing the knobbly, crinkly, and bulbous, the odd and ugly and obviously handmade. It's liberating and joyful, and in an independent gallery in the southwest of France, it's all over the walls in an exhibition called Antique-Rustique. Gallerist, artistic director, and curator of a mano studio in Biarritz, France, Anne-Laure Lestage had spent twelve years working in art and design in Paris and traveling to contemporary galleries all over the world. She found that often they were quite sterile and very similar to one another. Wanting to do the opposite, she opened a mano studio in a small city better known for its beaches. Her intention for a mano is to be a warm and accessible space that focusses on the crafts revival throughout the visual arts.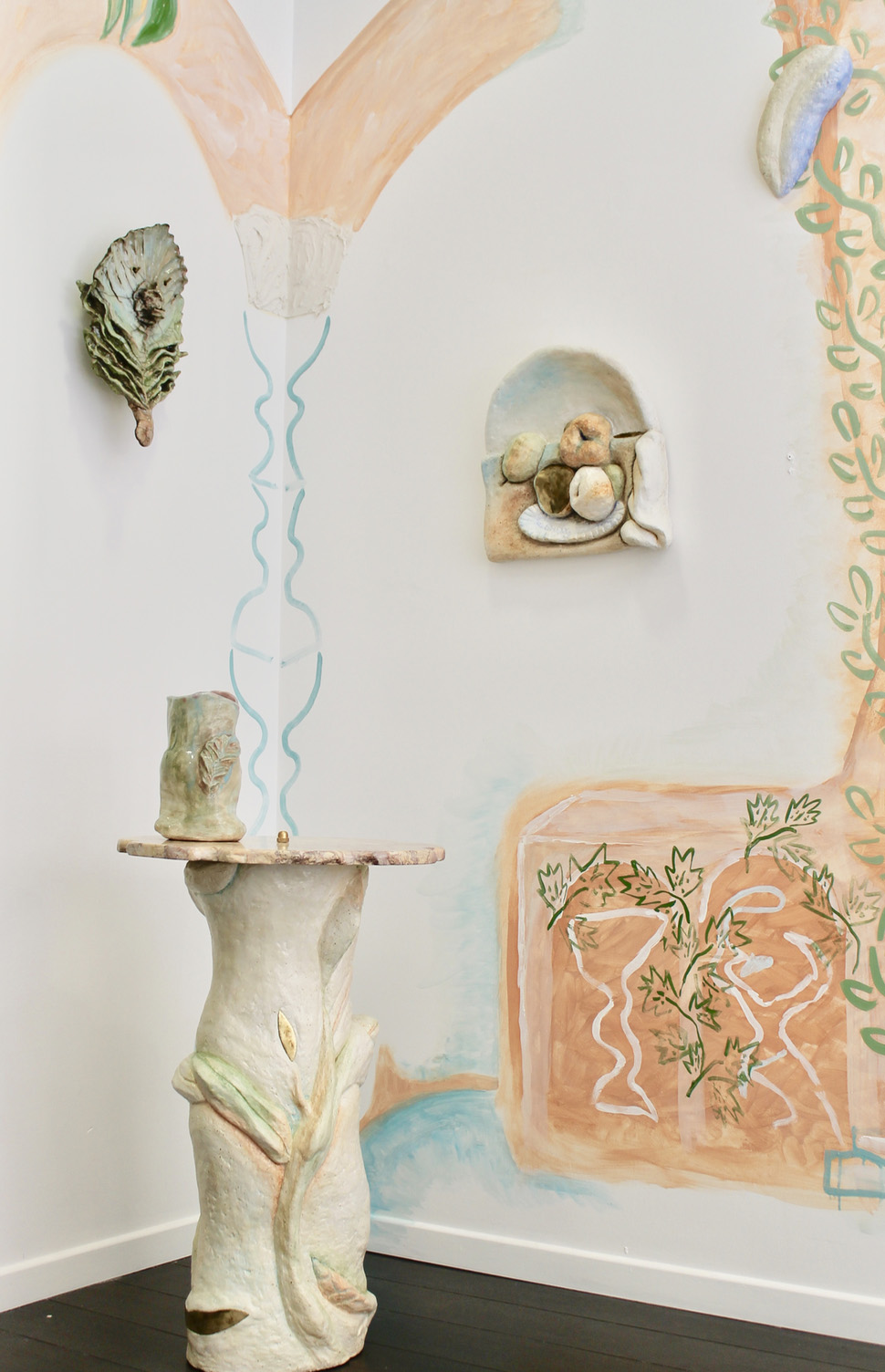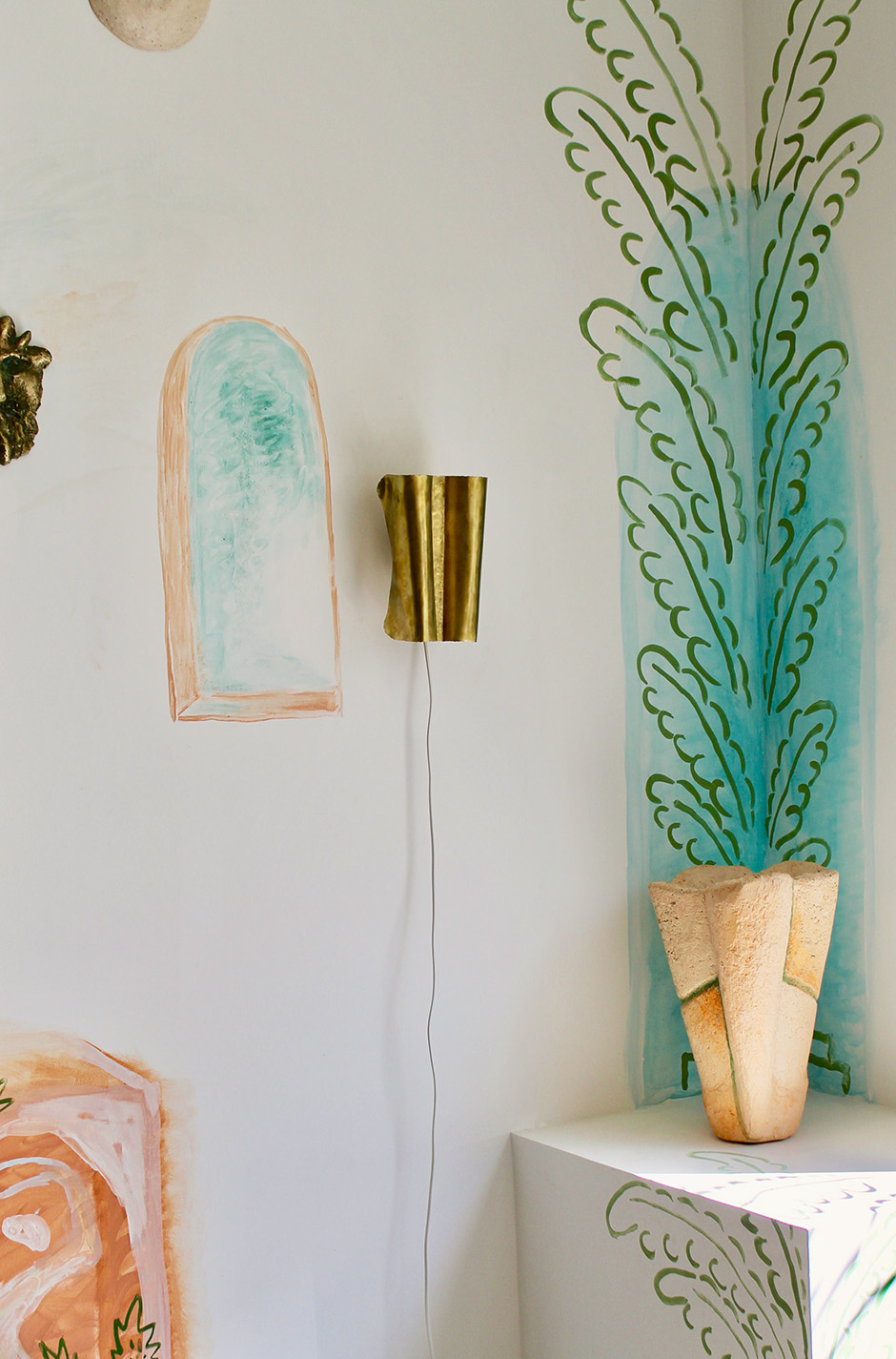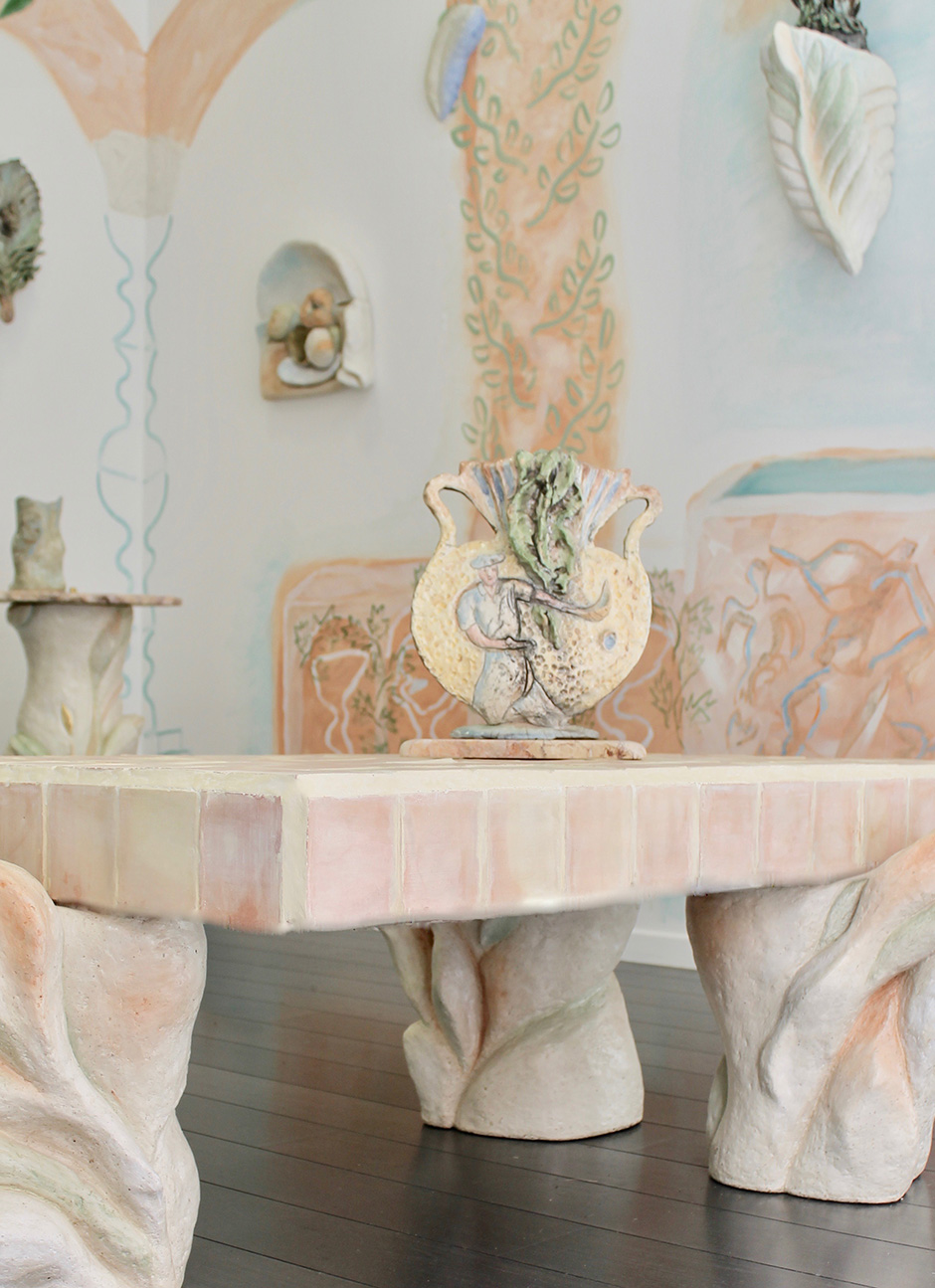 A few months ago Lestage discovered the work of Marseille-based, French-American and Italian artist duo Bella Hunt & DDC (Charlotte Cosson and Emmanuelle Luciani), whose work is inspired by art and decorative arts movements throughout history. "I found in their work a freedom nourished as much as by the Paleochrétian period as by popular culture. Their ability to switch from one universe to another in order to create a new language made me very curious," she says. As a curator interested in domestic space, she invited them to transform the gallery into a living room. They responded with a collection of pieces made exclusively for a mano studio inspired by the Ciboure potters of the Basque region. Pieces in the exhibition, like an amphora, feature scenes of everyday Basque life: figures playing the local sport, Basque pelota, for instance. Other references in their work are French architect Jacques Couëlle, the Arts & Crafts movement, Italian sculpture and early Christian art.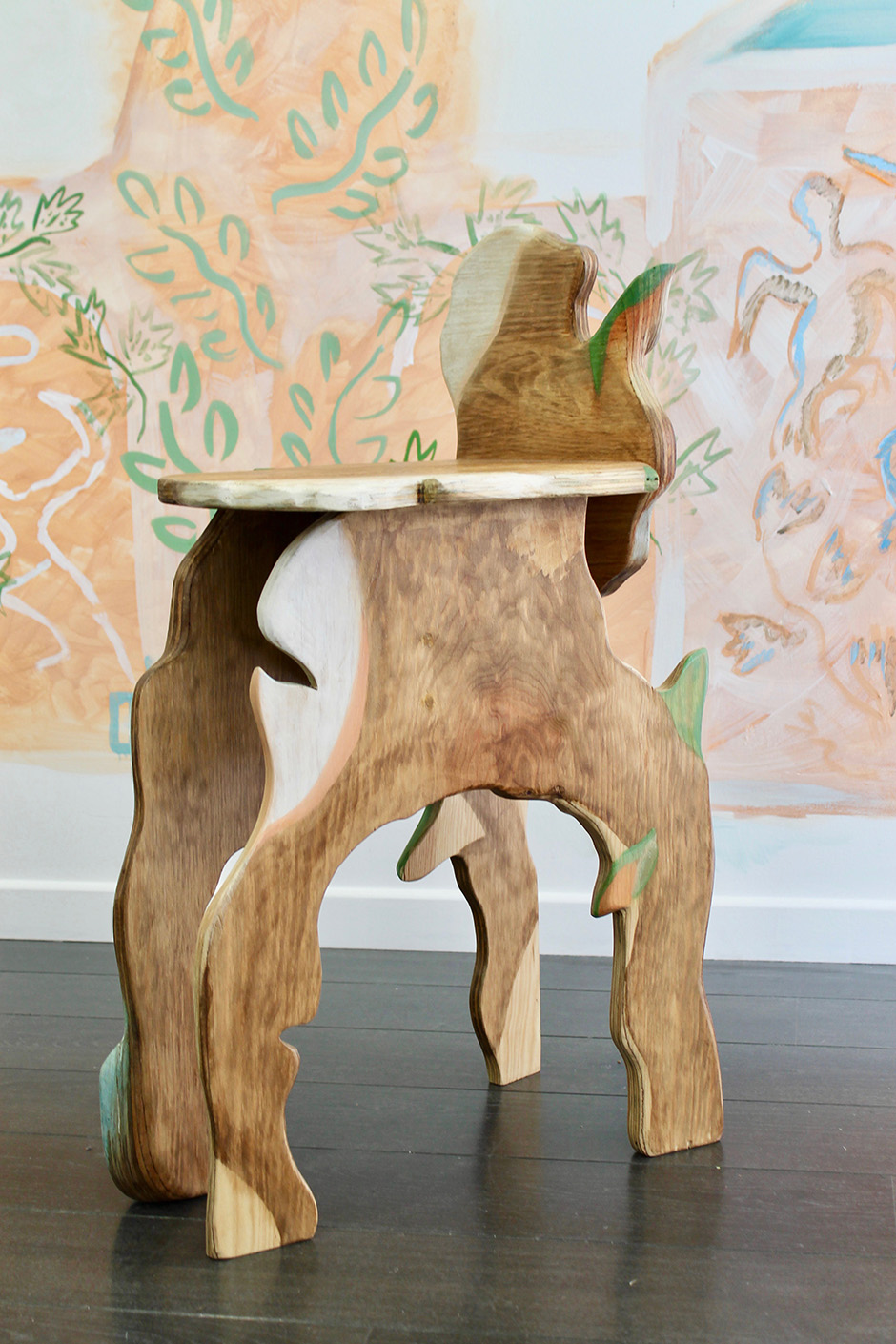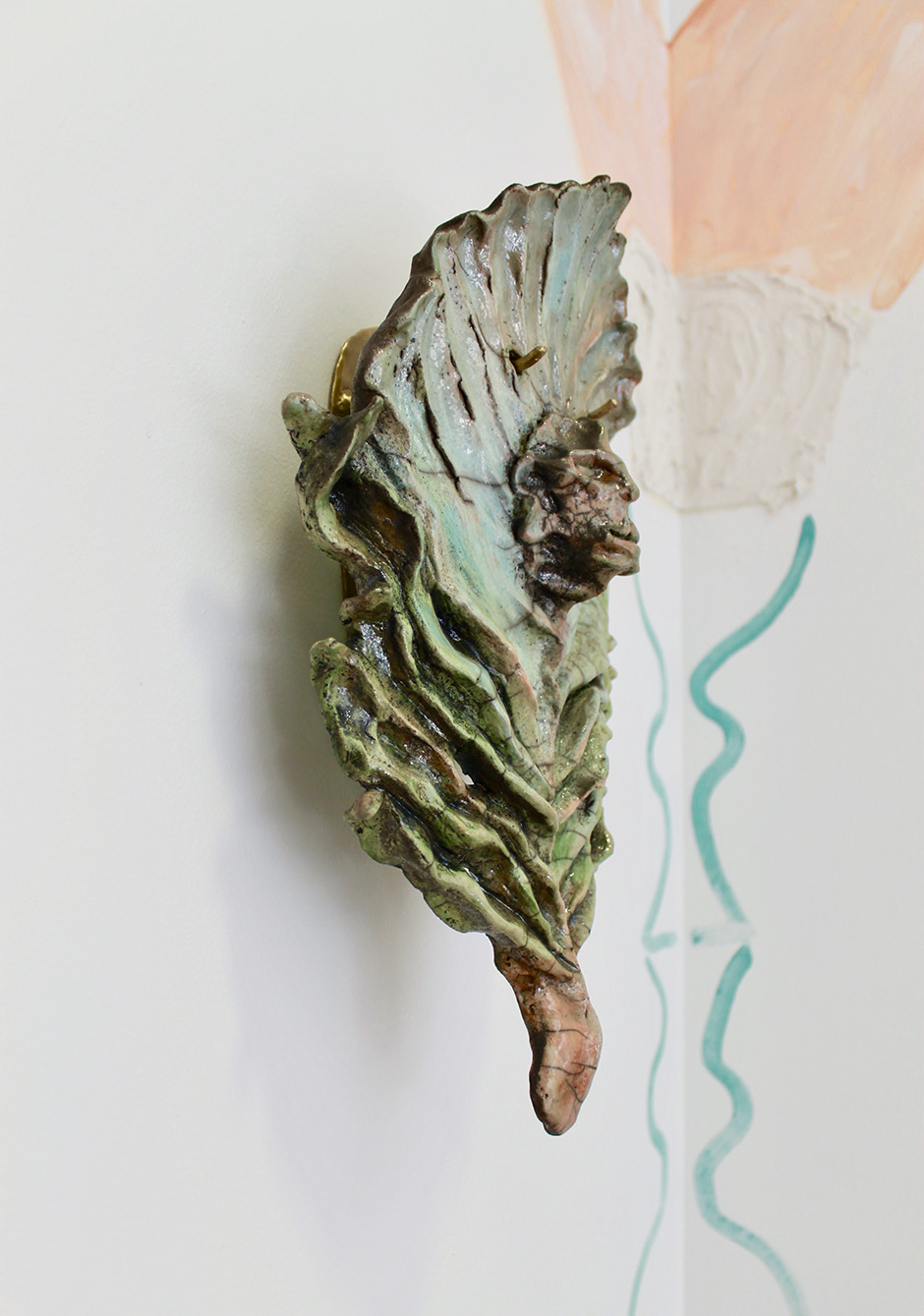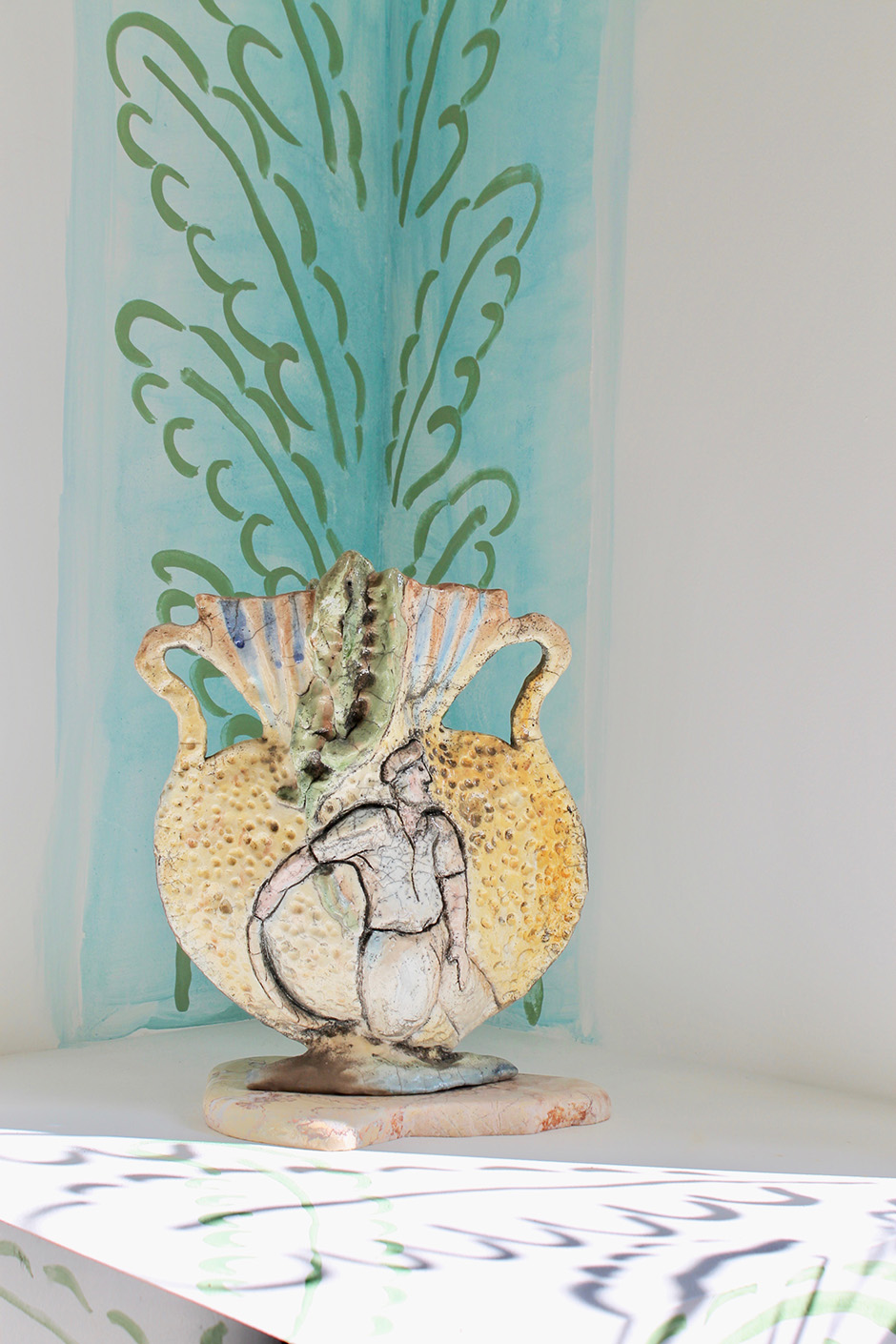 Antique-Rustique is an immersive experience and the furniture and decorative sculptures are best viewed in situ among the murals painted directly onto the walls. For the layout, Bella Hunt & DDC imagined a walk amongst ancient ruins lost in a forest.  "Our work is a tribute to the history of art and the fluidity of time," they write. "We want to make past, present and future coexist. We want to create a continuity between narrative scenes of yesterday and today." Their interest in the past extends to the techniques they use to create their pieces: ancestral craft techniques such as ceramics, fresco painting, lime painting or lime aggregate sculptures all made by hand. They use ancient pigments to color the works. The pale green used extensively in the exhibition as well as the ochre and turquoise blue, are ancient colors used by the Romans and Egyptians among other historical civilizations.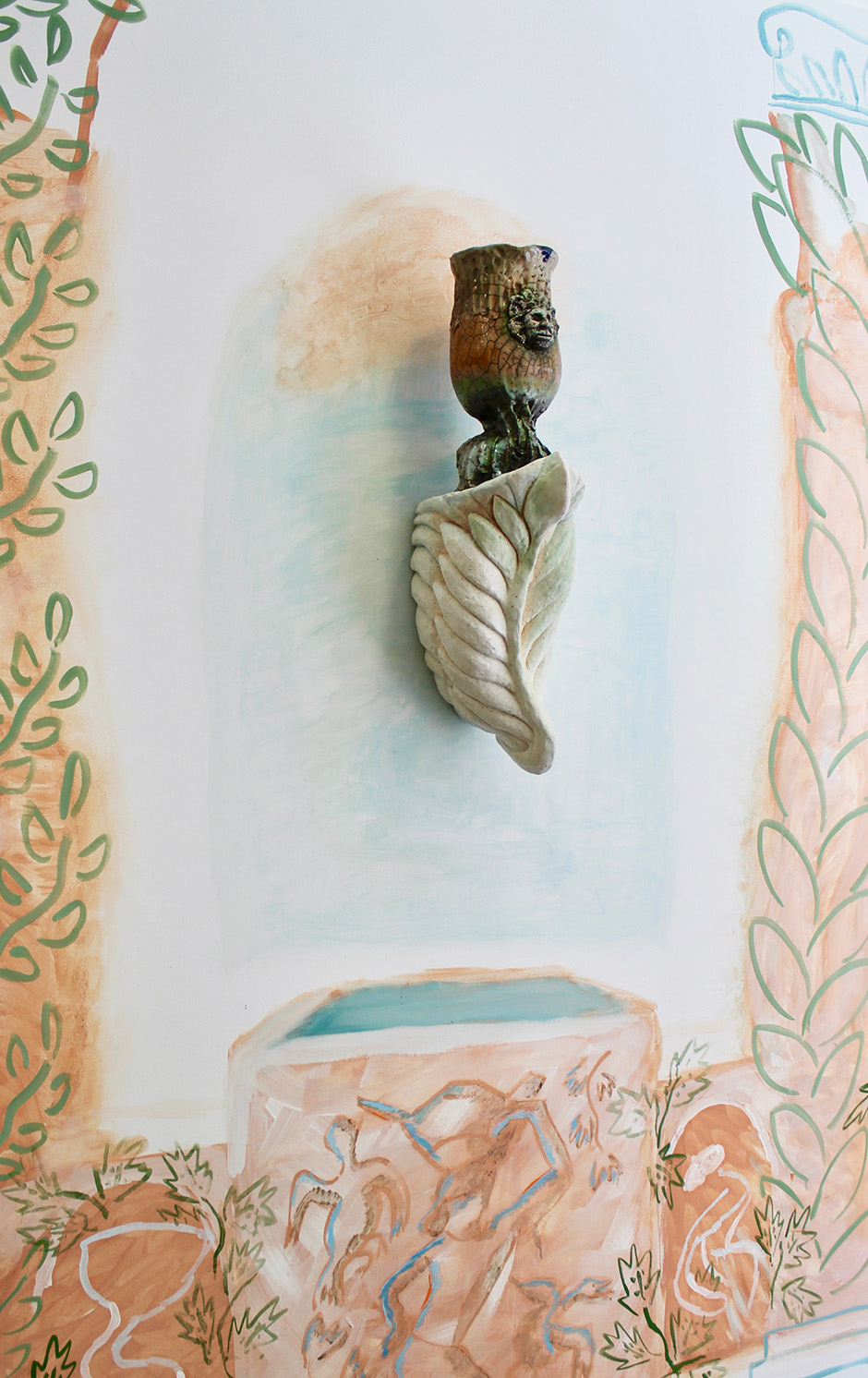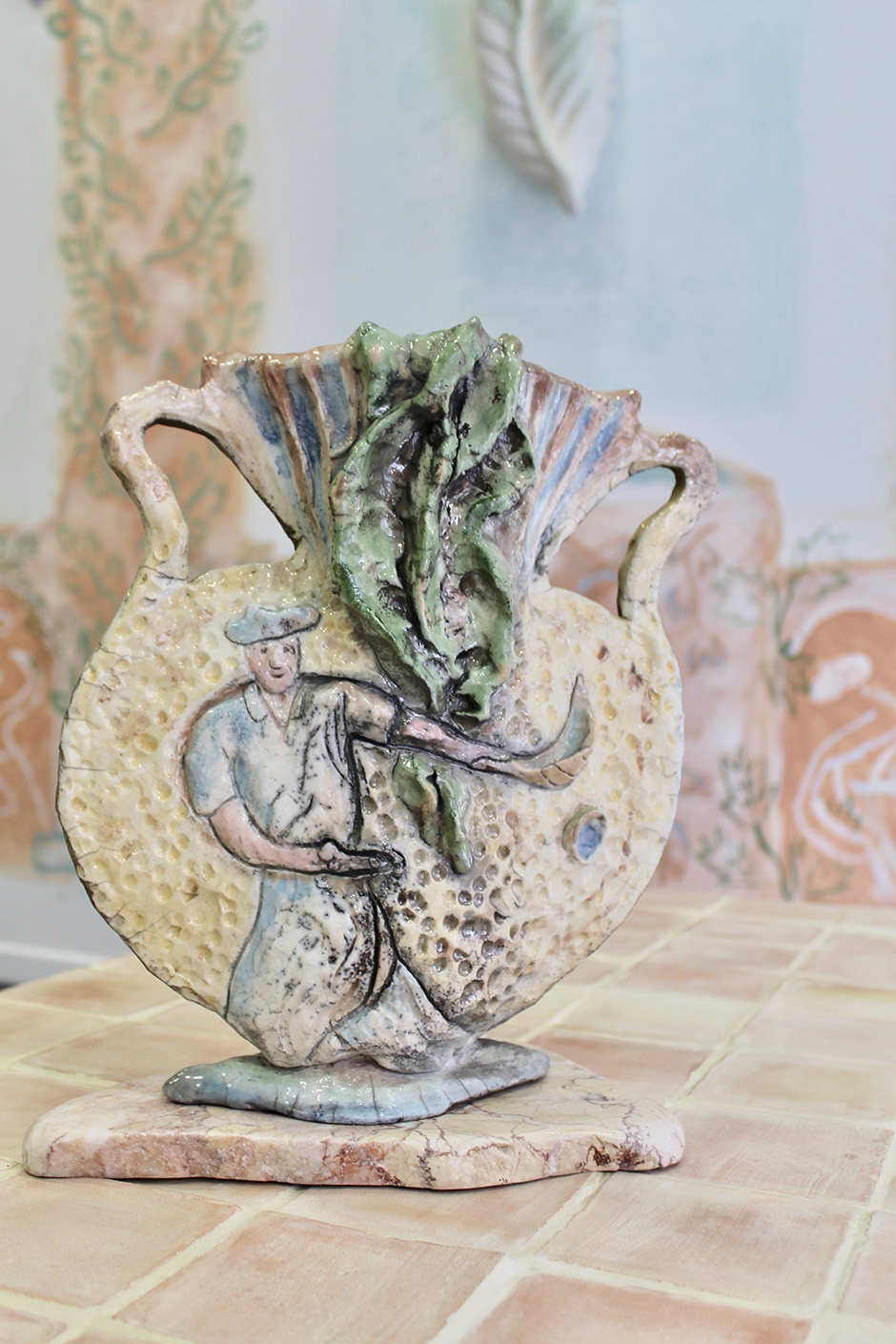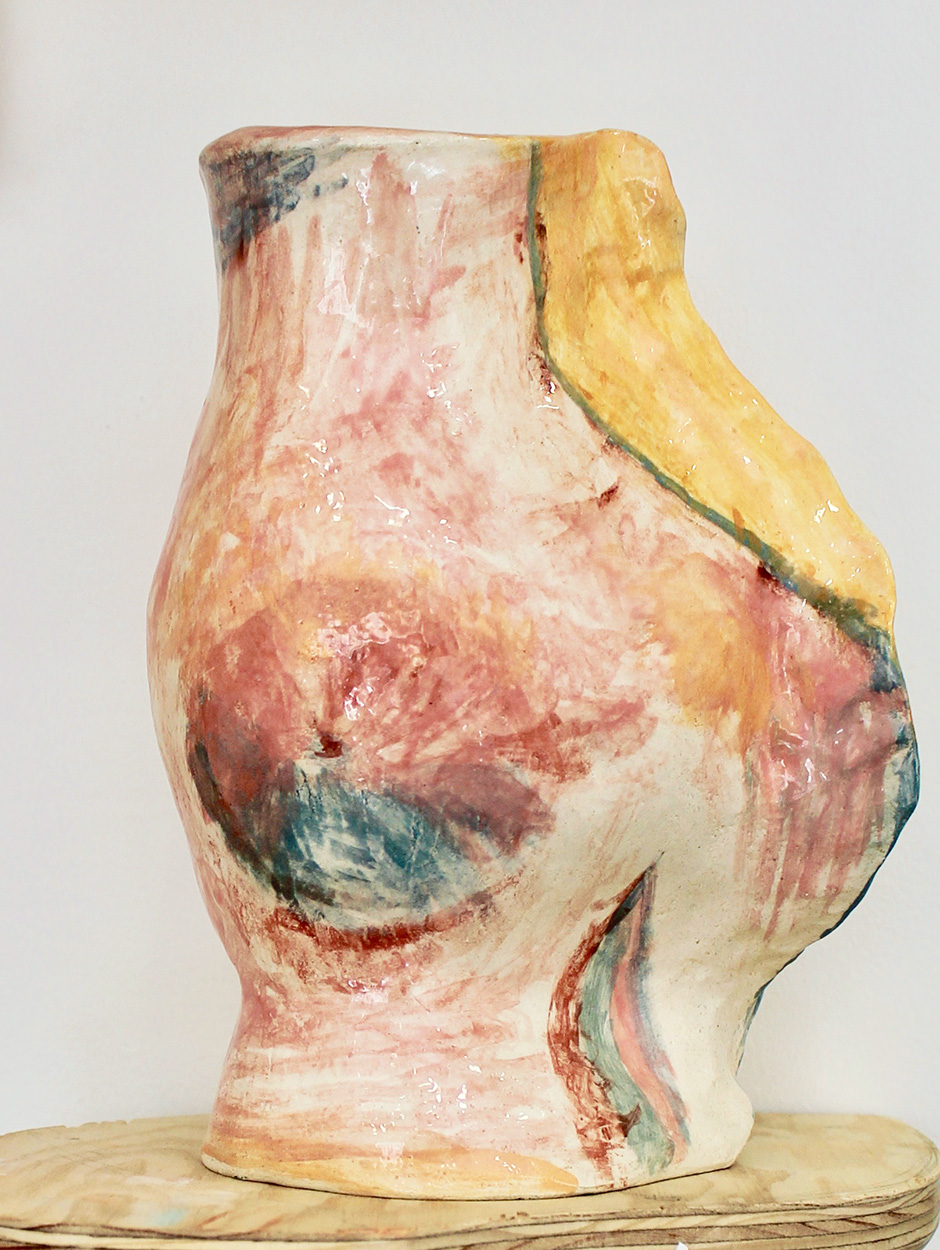 The small wooden chair and table are inspired by organic forms. "We like the curve, lightness and suppleness of plants, algae or polished rocks, as well as their irregularity," they said. "These lines can be found in many eras, especially in the archaic Mediterranean civilizations, or, on the contrary, in the art of the first half of the 20th century." In revisiting centuries-old crafts, Bella Hunt & DDC have created something perfect for design's current moment. Antique-Rustique is on at a mano studio in Biarritz until 31 October 2020.