02.20.16
Week of February 15, 2016
A weekly Saturday recap to share with you our favorite links, discoveries, exhibitions, and more from the past seven days. This week: Unexpected collabs (Issey Miyake x Ittala, La Perla x Walter Terruso), surprise mug subscriptions (Helen Levi, Ben Medansky), and a striking Amsterdam store interior by Framework (pictured).
Discoveries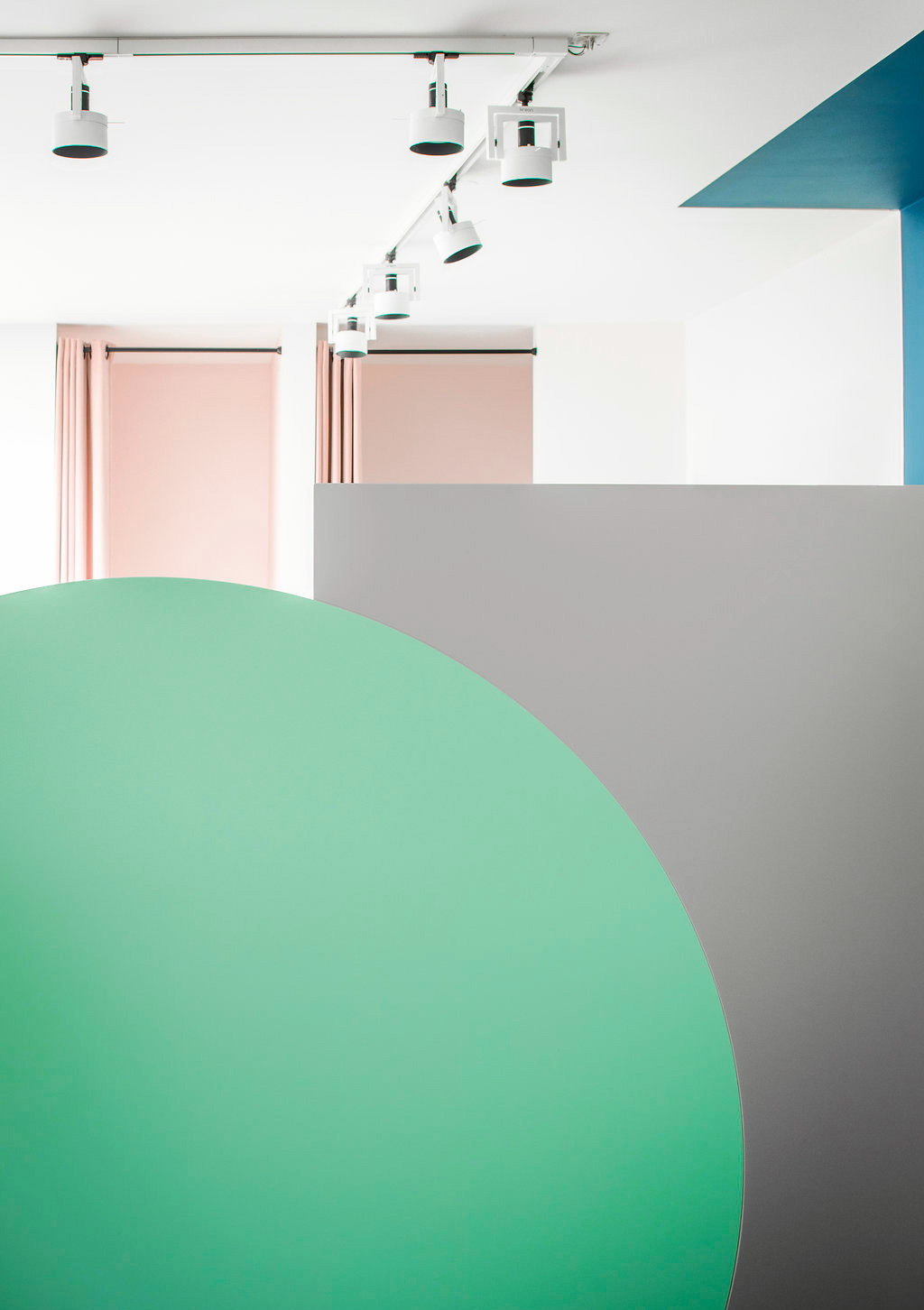 For the new high-fashion-meets-streetwear store The Pelican Studio, Amsterdam-based interiors firm Framework assembled a near-perfect palette of colors, then threw in a few geometric shapes for good measure. Spotted on Yellowtrace this week.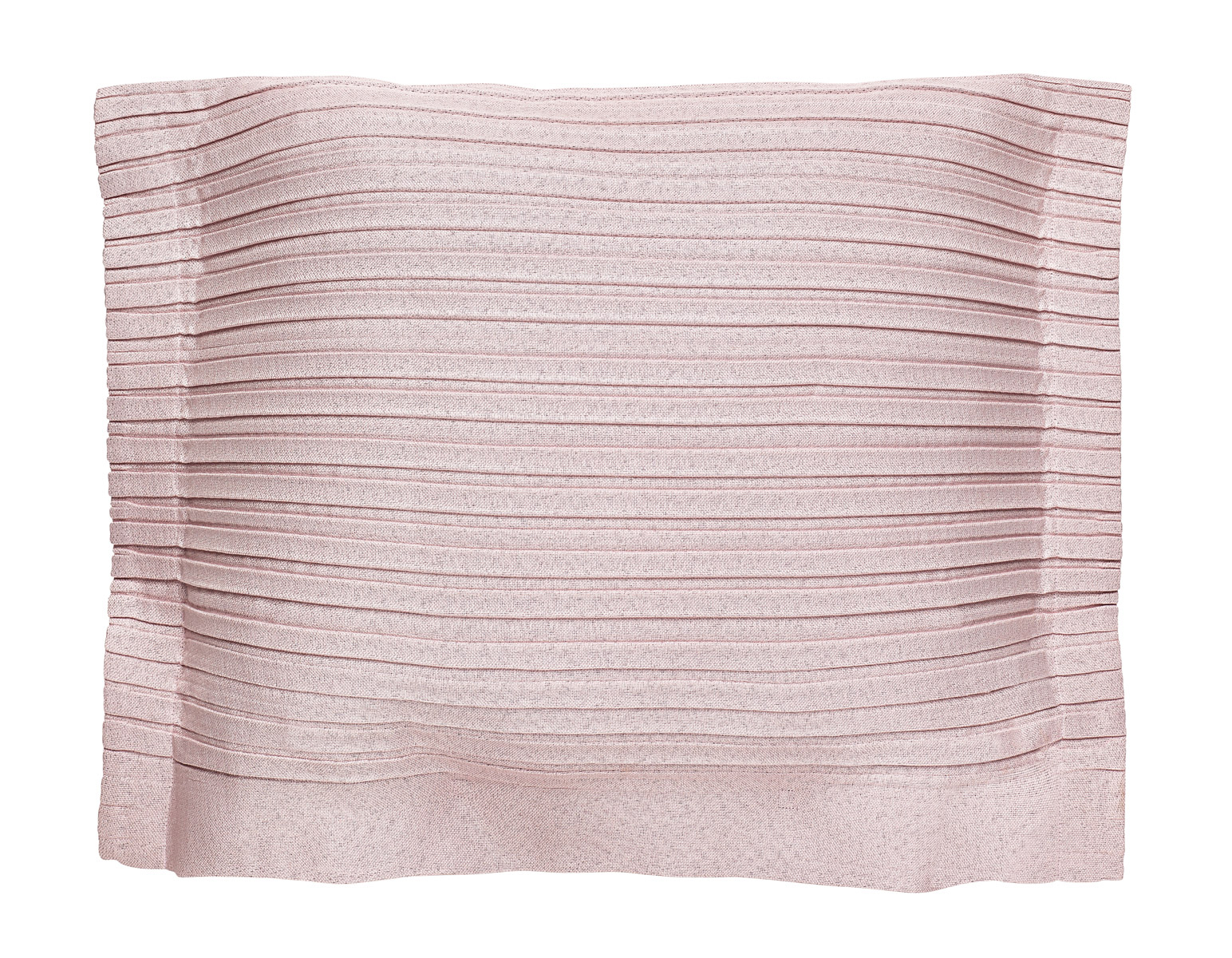 At the Stockholm Design Fair, Iittala released a new collab with Issey Miyake that includes dishware, vases, and bags, but our favorite are the pillows — they feature the designer's famed pleats, which have made a major comeback in fashion as of late.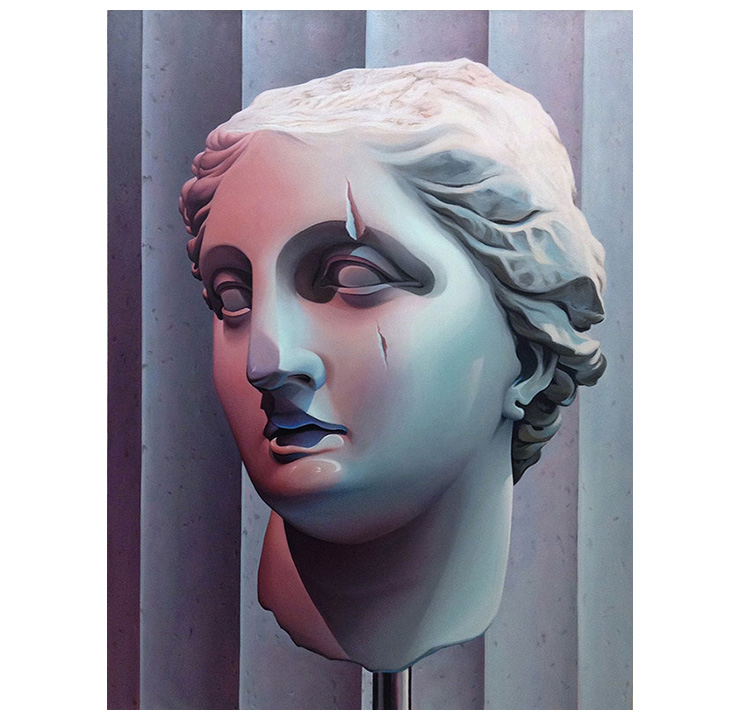 Loving these neo-neo-classical prints Exhibition A has produced with New York artist Chason Matthams, based on his recent show at Thierry Goldberg gallery. There's a 'Heracles' and an 'Athena,' pictured above, each in an edition of 50 for $175.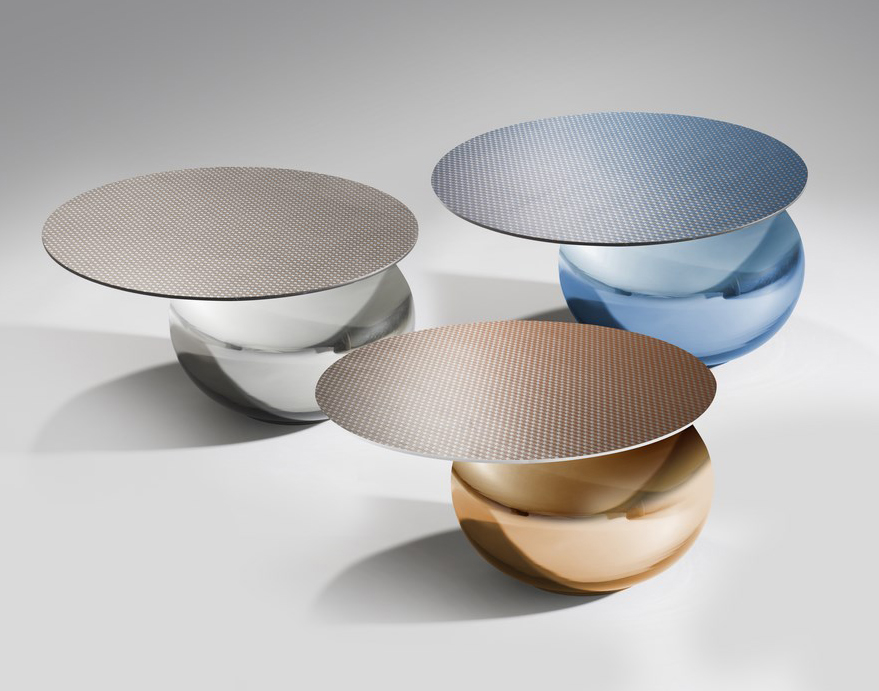 Gosserez gallery in Paris just released a new edition by Piergil Fourquié called Tribe, including tables, mirrors, and room dividers with leather surfaces that have been silkscreened with metallic patterns. The Mursi table, pictured, pairs a metal and leather top with a metallic blown-glass base.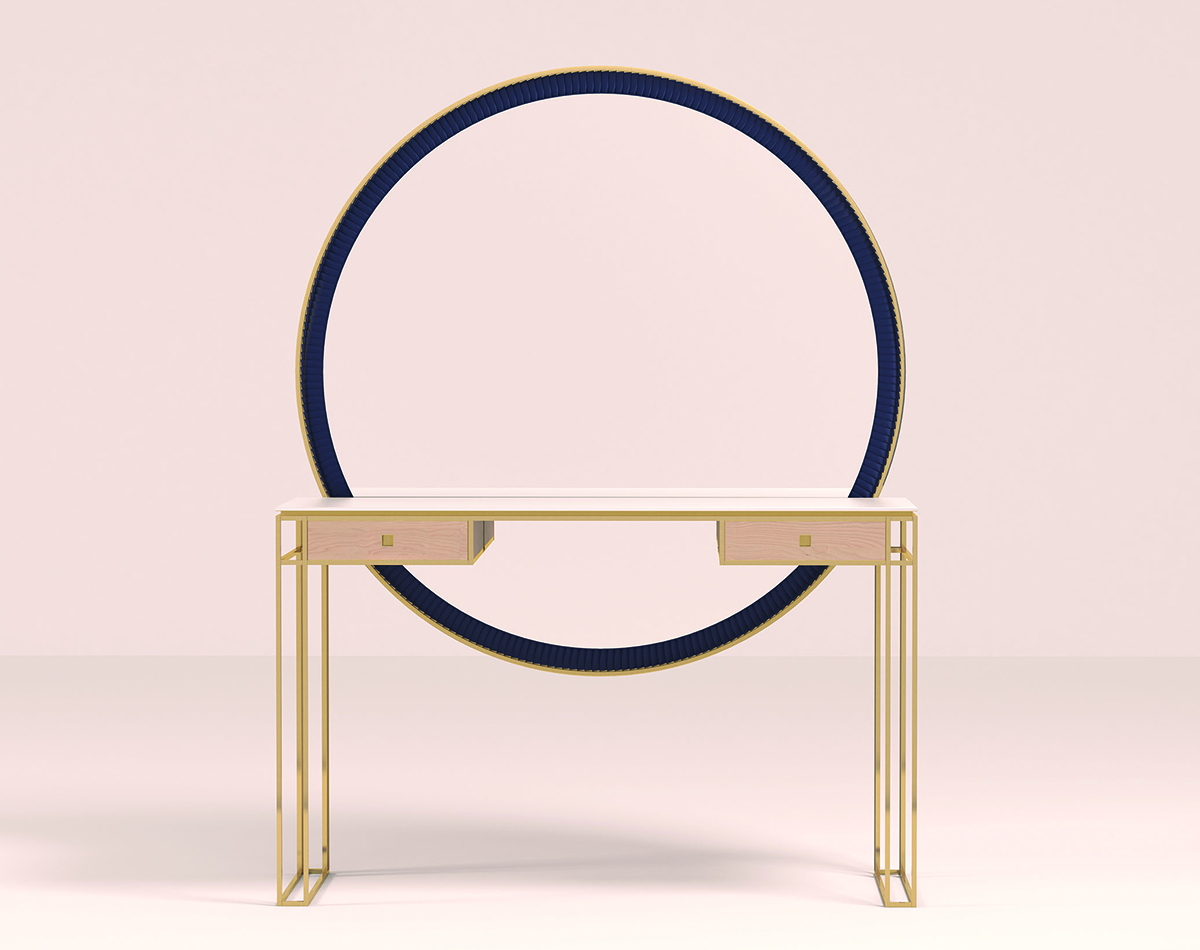 We definitely never saw this one coming: The latest in a long procession of fashion brands trying to worm their way into the Salone del Mobile in Milan, La Perla (you know, the lingerie brand) has commissioned a vanity table to debut at the fair in April, designed by Walter Terruso. No matter how weird these collabs get, though, if the finished product looks right, like this one, we're down.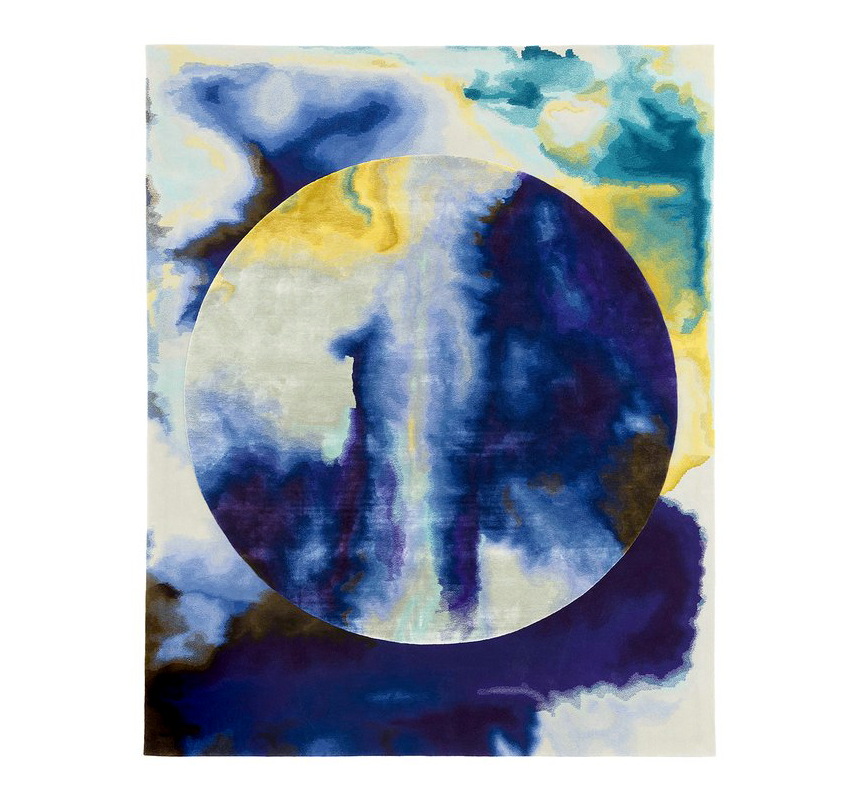 Tai Ping has made a few watercolor-y carpets over the years, but this one — part of the new Bloom series by Jeff Leatham — feels much cooler, with that circular cutout in the middle.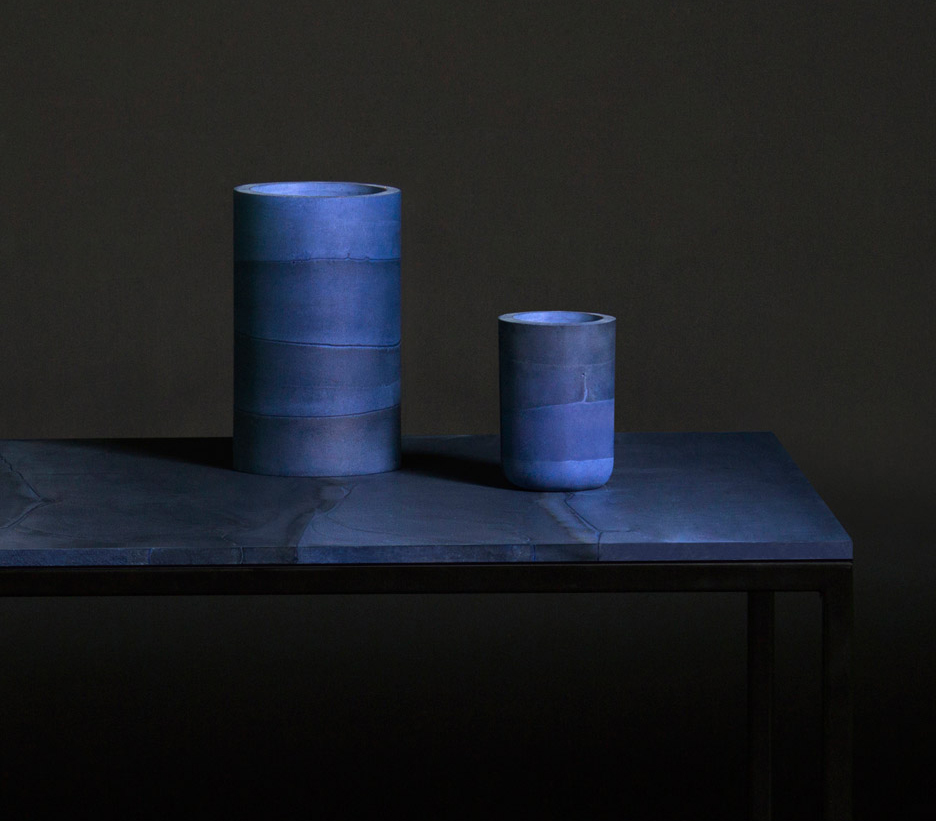 To make his Undae vases and tabletops, which are meant to evoke the ocean, Victor Castanera poured pigmented resin into molds in layers, mimicking the striations of waves. The Barcelona-based designer is only the latest in a wave of young designers designing the processes used to make objects as much as the final objects themselves.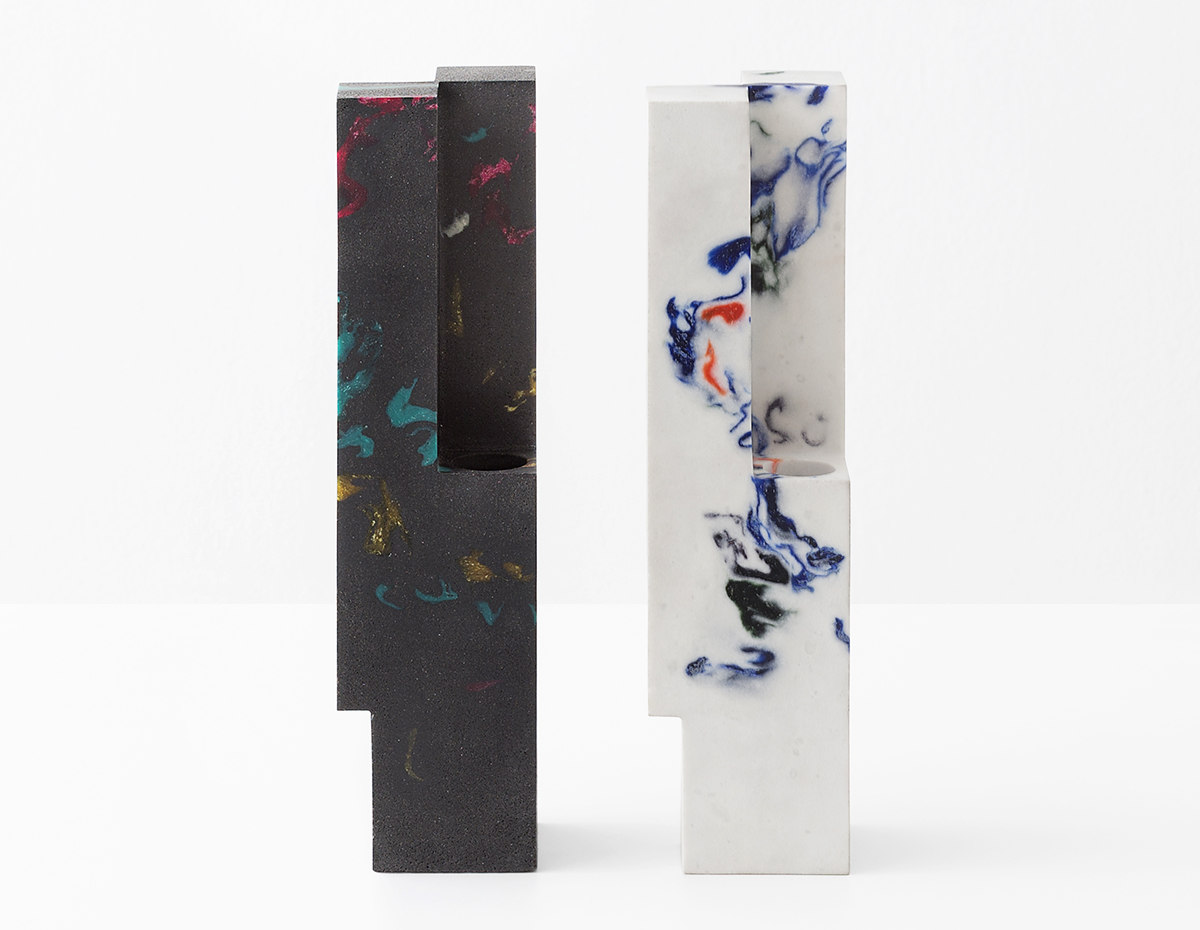 Case in point: Italian designer Marco Guazzini, who's not quite as young but who's devoted his recent practice to working with a material he's developed called Marwoolus — it's a composite made from stone and wool that he molds into pieces like the vases above, or his newest series of objects for Galerie S. Bensimon.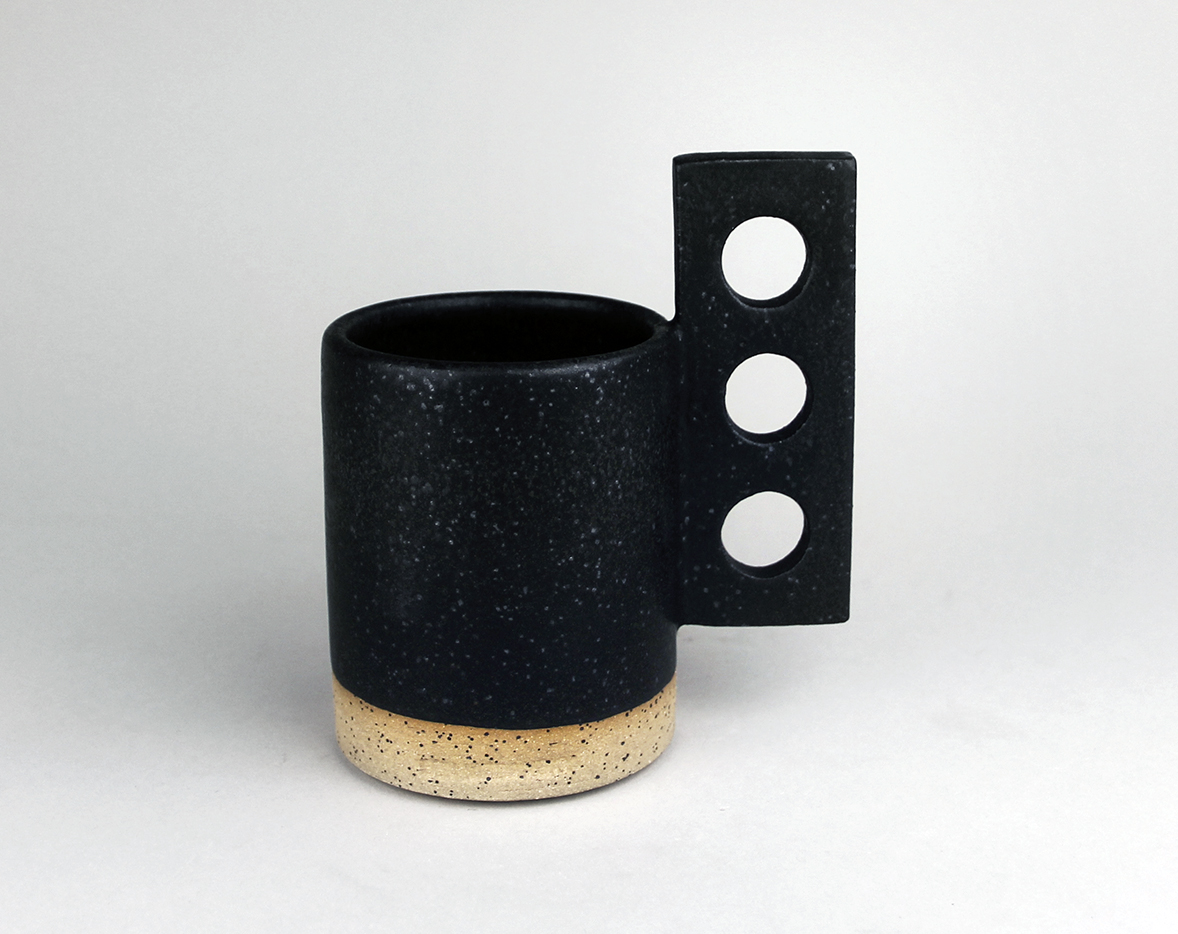 Awhile back, Helen Levi and Ben Medansky were chatting about the idea of doing a mug-of-the-month club, in which ceramics fans would subscribe to receive new designs several times a year. Levi launched hers shortly thereafter, and this week, Medansky followed suit — his new Mug Society offers subscribers 4 cups delivered to their door each year for $250. The designs remain a secret until you open the box, so the mug above is just an example for reference, but the surprise is part of the fun.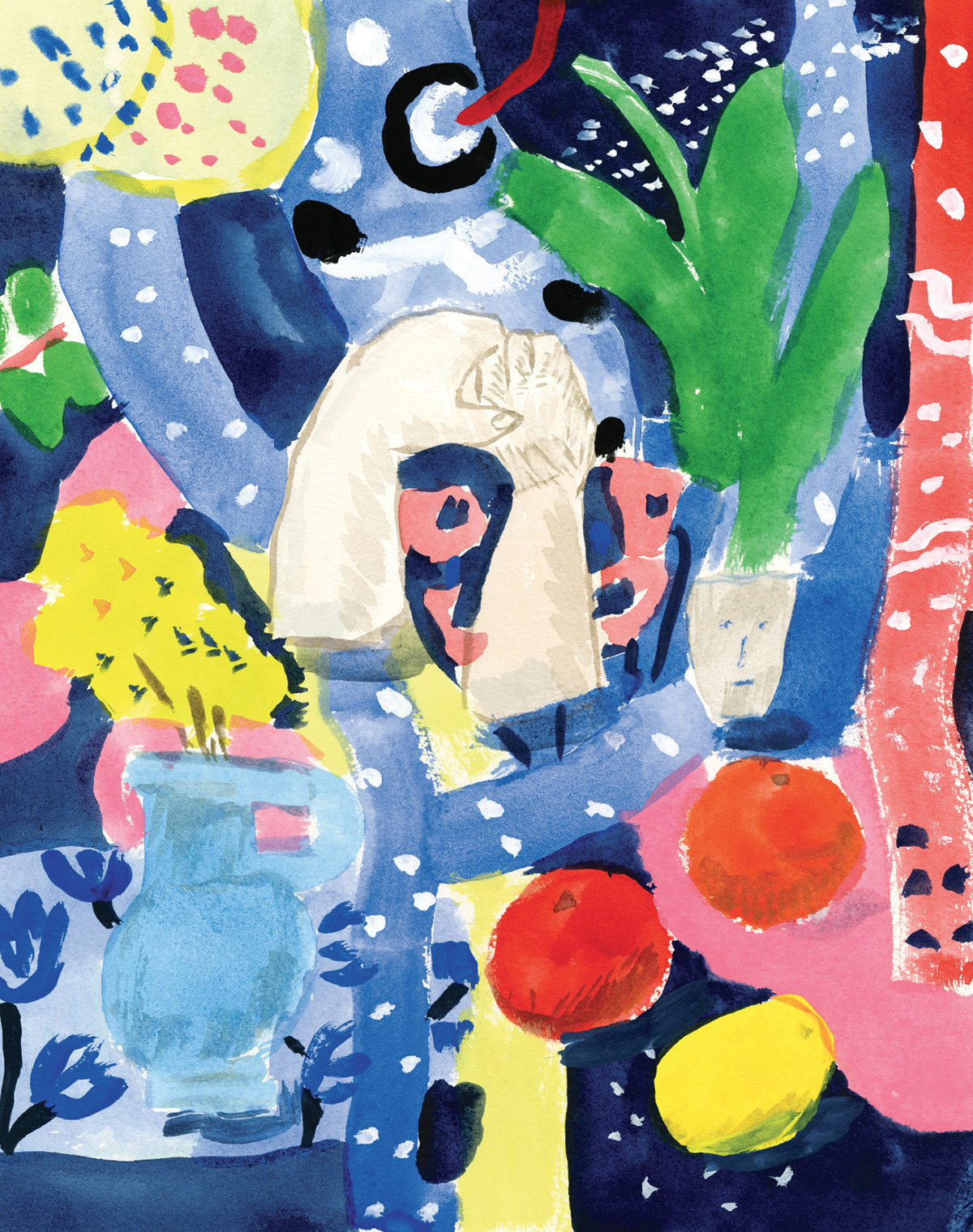 We're a little late to the party on this one, but we're loving this Bella Foster painting, available on paper for $35 at The Posters, which is like a bit like a more expressionist version of a Jonas Wood. See the little face pot on the right? So good.
Exhibitions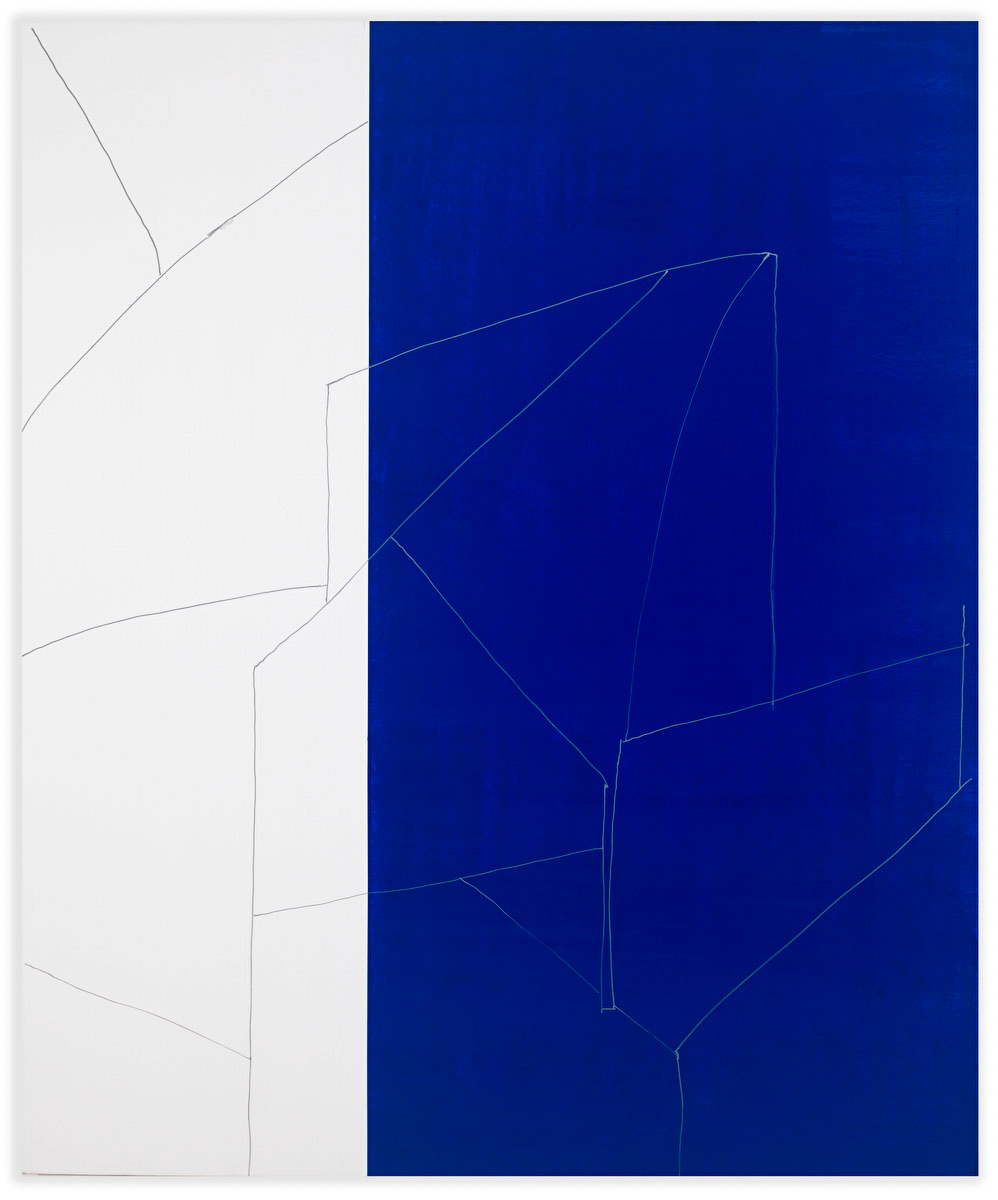 We love the story behind this painting by New York artist David Diao, part of his upcoming show at Office Baroque in Brussels that will be devoted entirely to responding to the work of Barnett Newman: It's "a reconstruction of Newman's last unfinished painting, which was cut up by Newman's widow after the artist's passing in 1970, to be stitched together again at a later stage in history."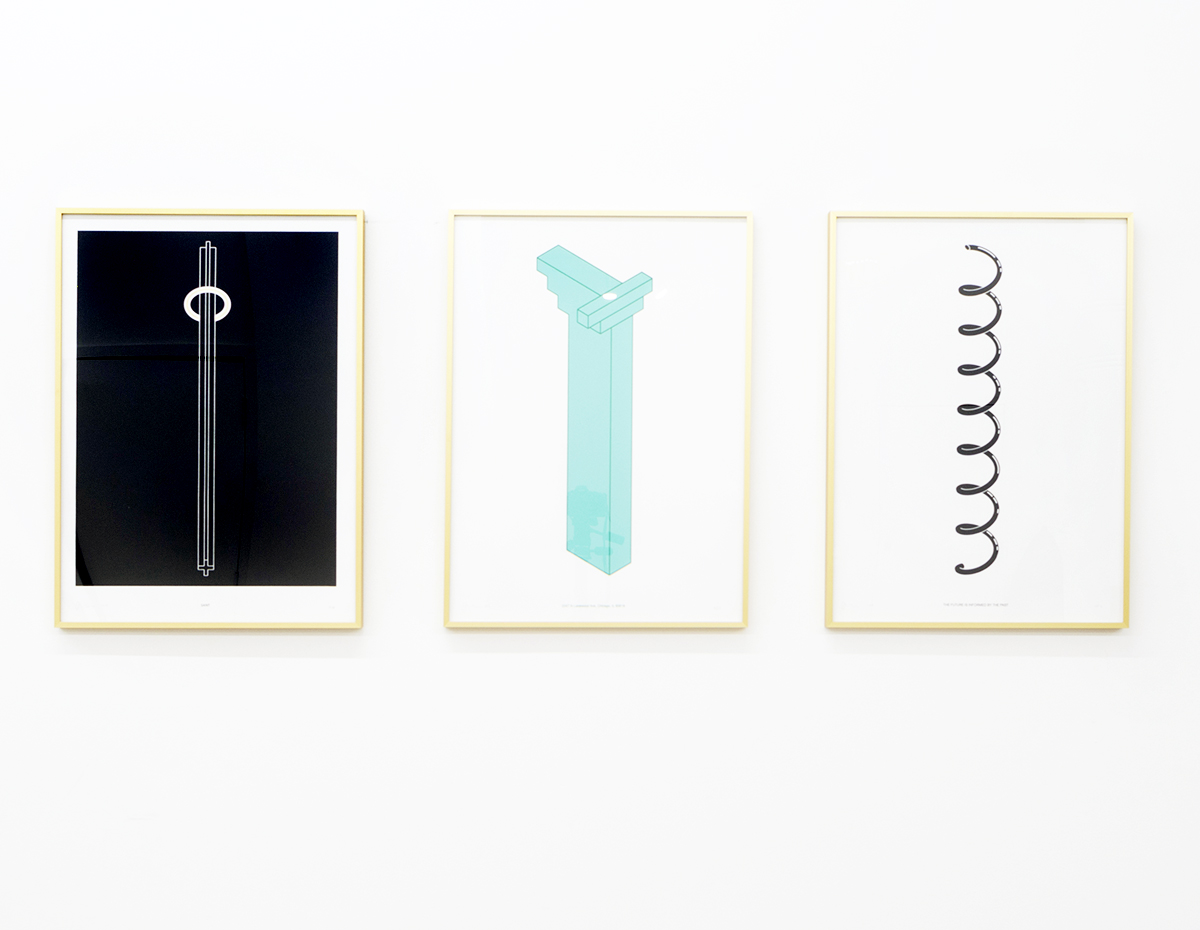 Chicago's Volume Gallery just finished photographing the install of their current show, which features gorgeous new hypercolor textile clusters by SU favorite Tanya Aguiñiga, along with woven canvases by Christy Matson and these architecturally inspired prints by Ania Jaworska. Definitely worth spending time on Volume's website perusing all three.
Links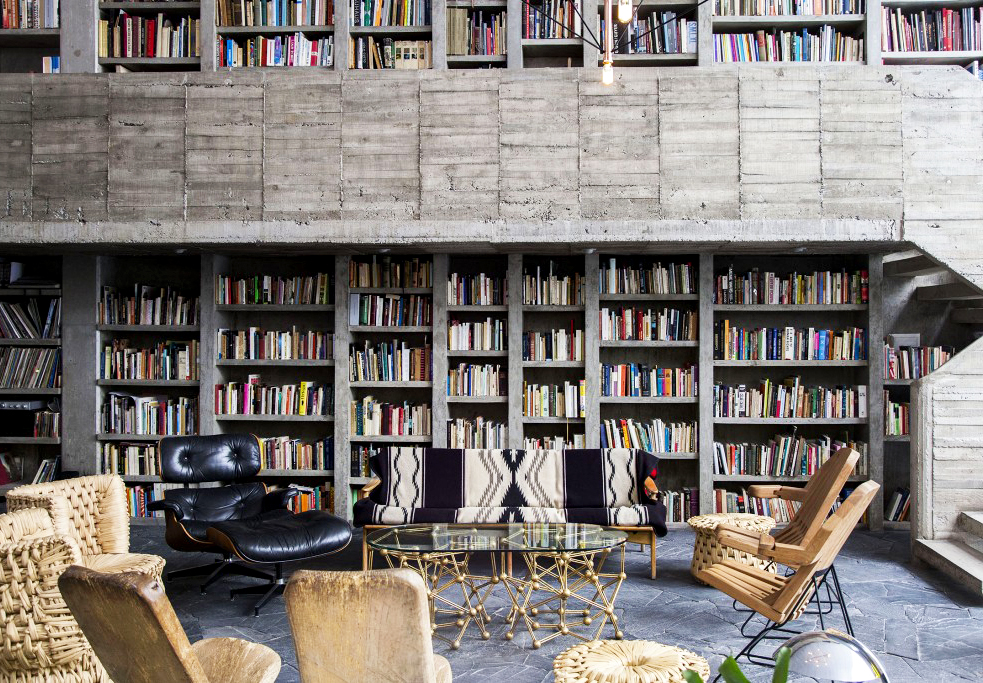 Color-blocked Mexican modernist architecture has been everywhere lately — at least on our Instagram feed — but we're pretty into the Brutalist vibes of this concrete- and stone-filled house in Mexico City, featured recently on Freunde von Freunden. It's home to fashion designer Carla Fernández and her husband, sculptor Pedro Reyes.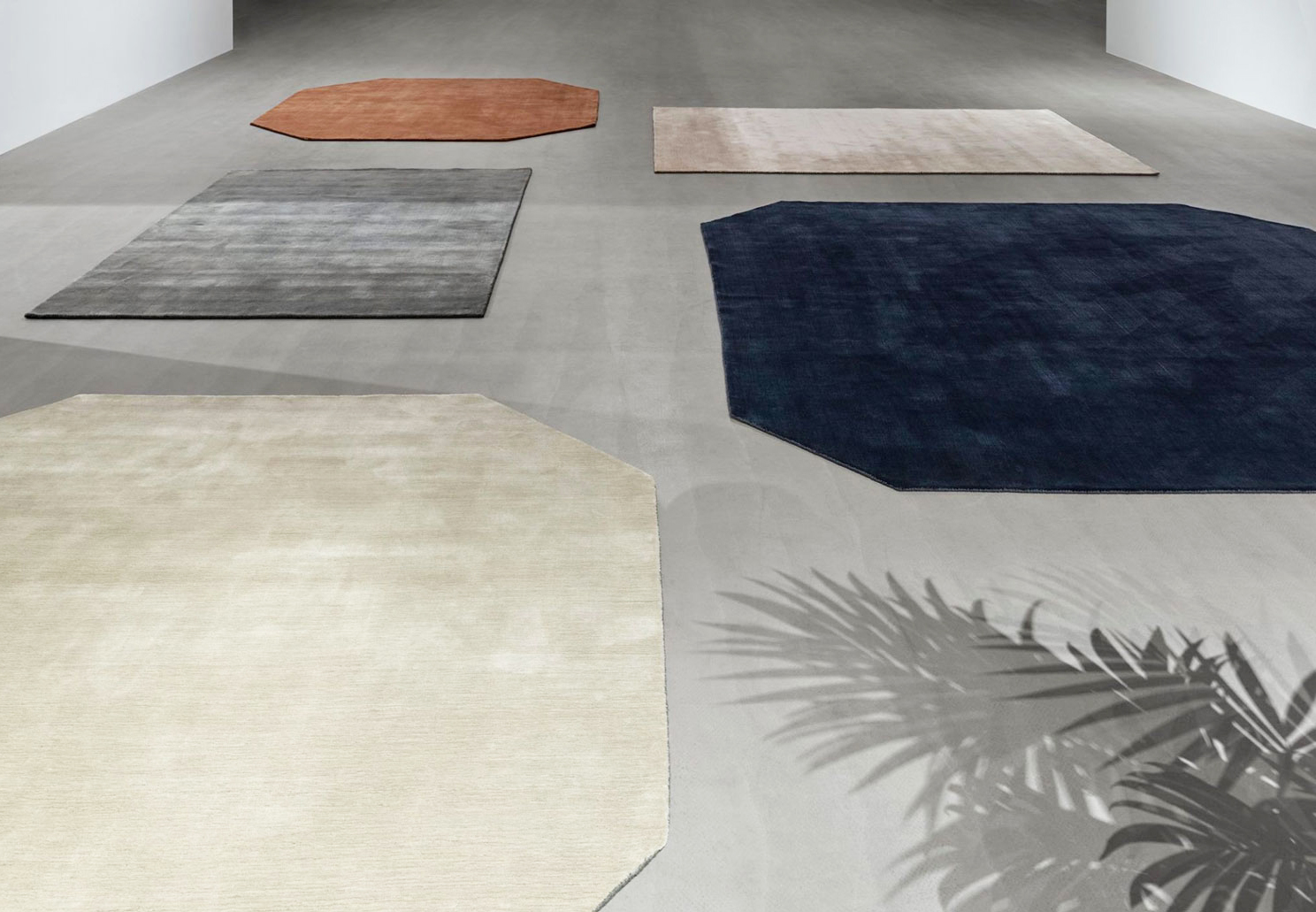 We published our own Maison et Objet roundup last month, featuring 10 of our favorite releases, but for those of you who want a more comprehensive view of what was presented there, we like this sprawling roundup on Yellowtrace — we missed the amazing new series of Moor Rugs from &Tradition, pictured.