09.14.20
This Melbourne Designer Gave Himself Six Months to Develop His Very First Collection — And Knocked It Out of the Park
Zachary Frankel was working as a jewelry designer in Melbourne, Australia when he came across an image of a simple chair and was struck by how perfectly it seemed to do its job. "I was taken by how restrained and elegant it was," he says. It ignited his curiosity in working with timber.
After some time working for the furniture and housewares brand Pop and Scott, Frankel devised a plan to find his own voice and broaden his exploration of materials. He'd give himself six months to create a collection with no commercial obligation; he'd make furniture just for the fun of it. If he liked what he made, great, he'd share it publicly. If not, he'd have half a year's worth of getting better acquainted with his craft and it would inform where he would take things next. At worst, his house would be full of interesting experiments.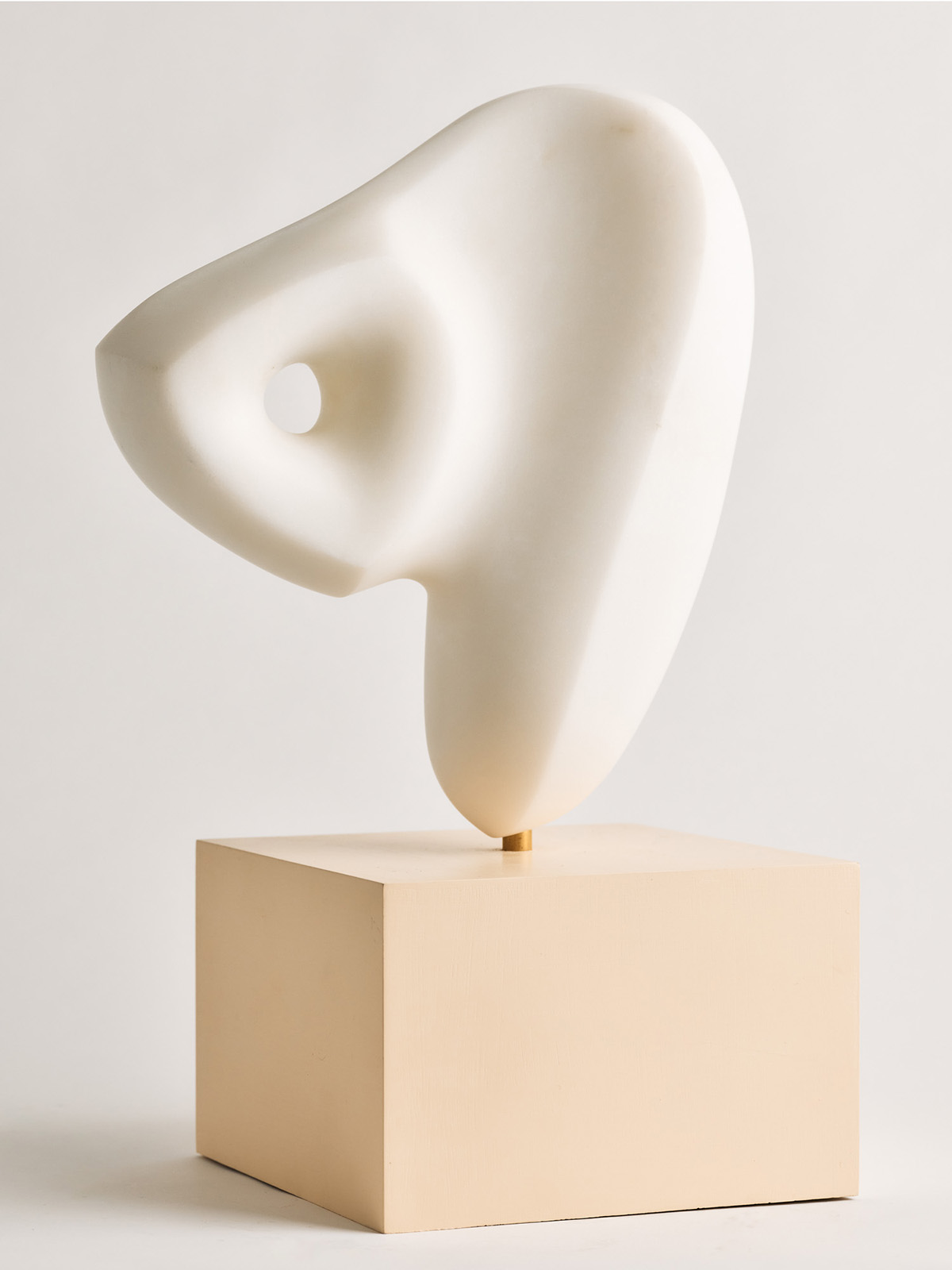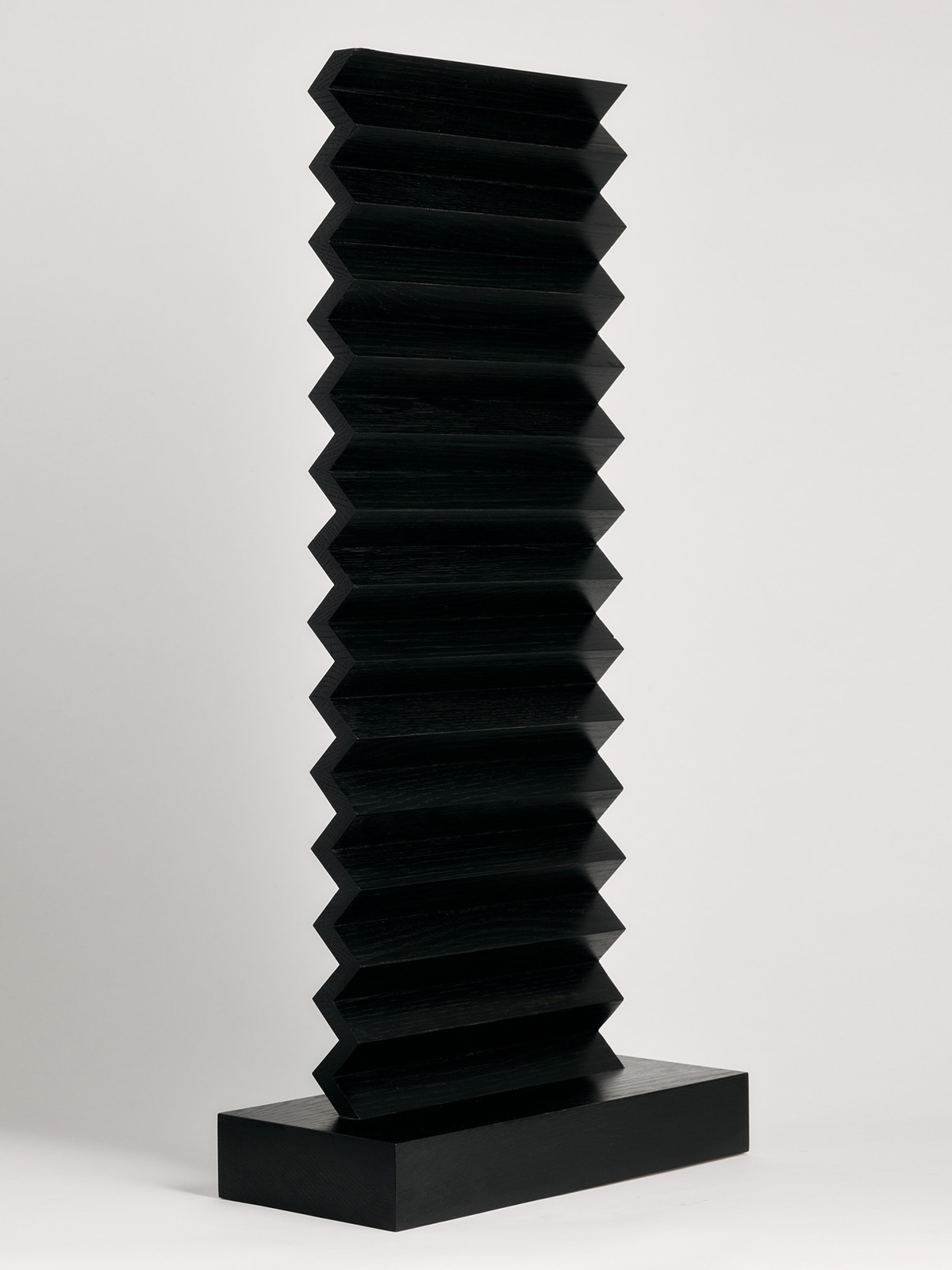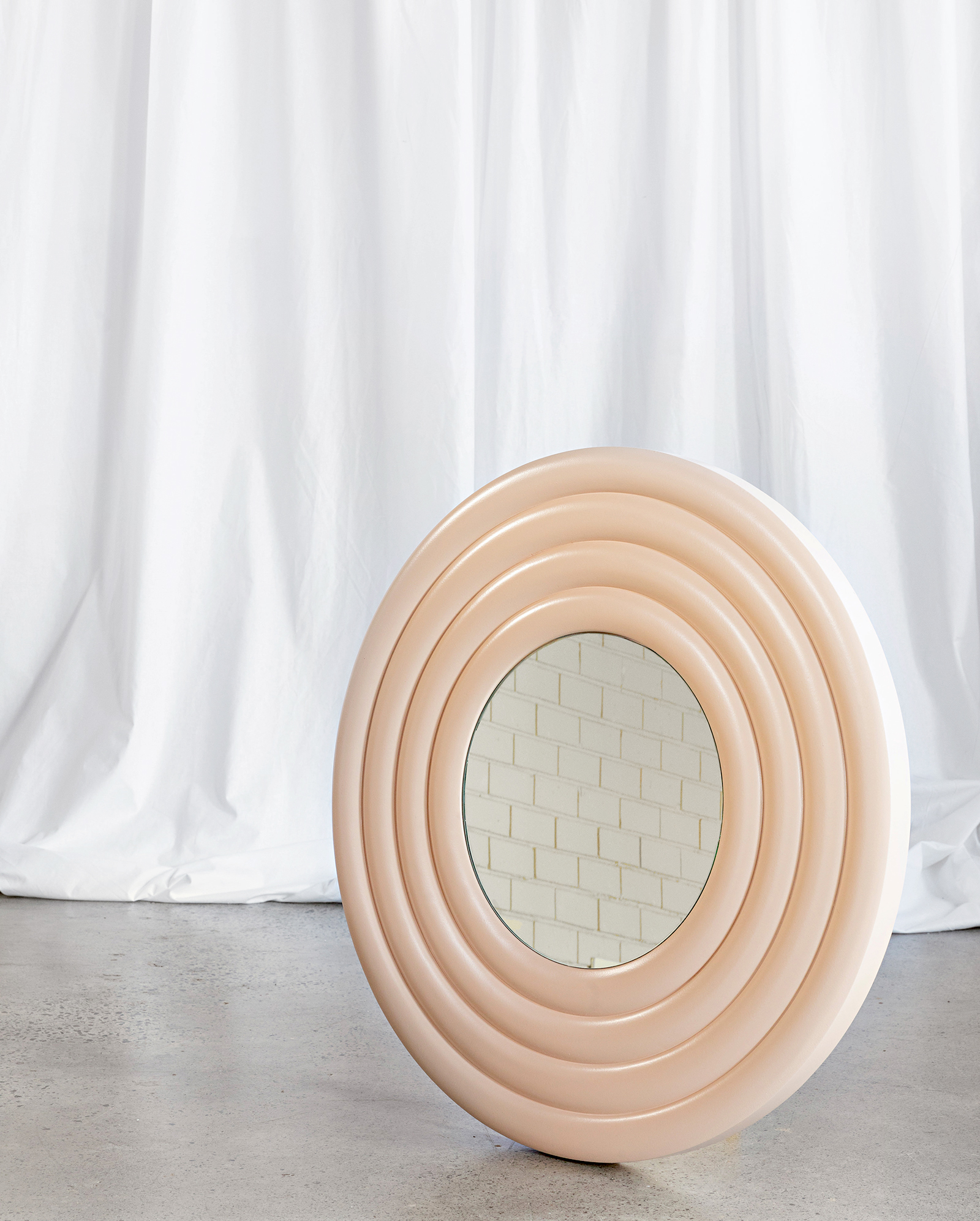 "When you're working to make money you don't have time to stop and spend a day exploring an idea you had in the shower that morning, or to see a piece of timber or stone and wonder what lies underneath its surface," Frankel says. "I also think it's easy to get drawn into a sort of tunnel vision in this industry. You see it all the time, designers referencing what they see around them and the vision becomes more and more narrow. I think it's important to take a step back and realize that there's thousands of years of design to learn from."
Frankel is a full-time resident at a woodworking school called the Melbourne Guild of Fine Woodworking, which serves as a community to hobbyists, professionals, and makers in training. The rooms are filled with wall to wall timber from everyday species to exotics. Inspired by musicians and artists talking about walking into their studios and trusting their intuition will kick in, Frankel showed up to his tools and materials every day to see what would happen. The result is a playful, refined and confident first collection of furniture and sculpture that he's released to the world. It's safe to say he likes what he's made.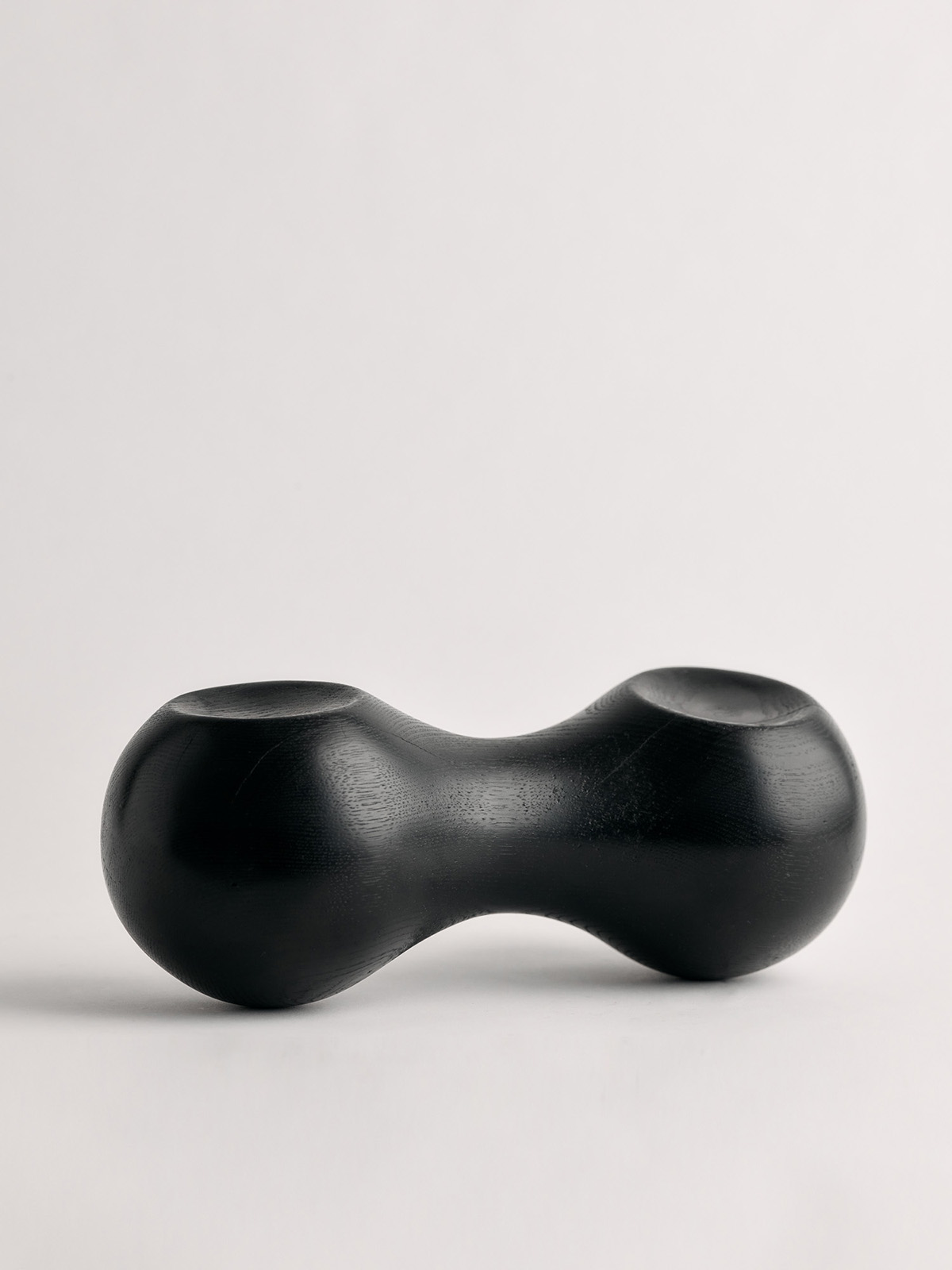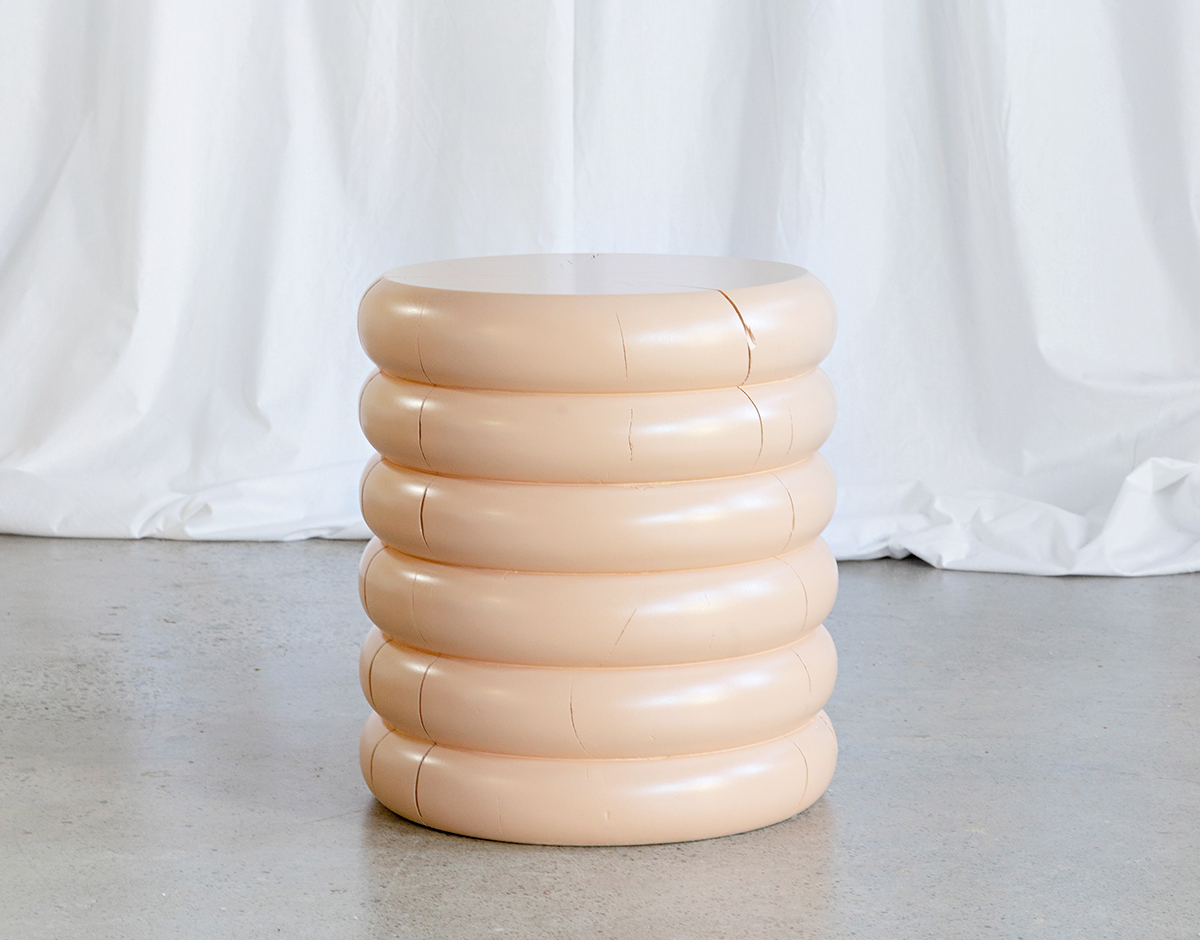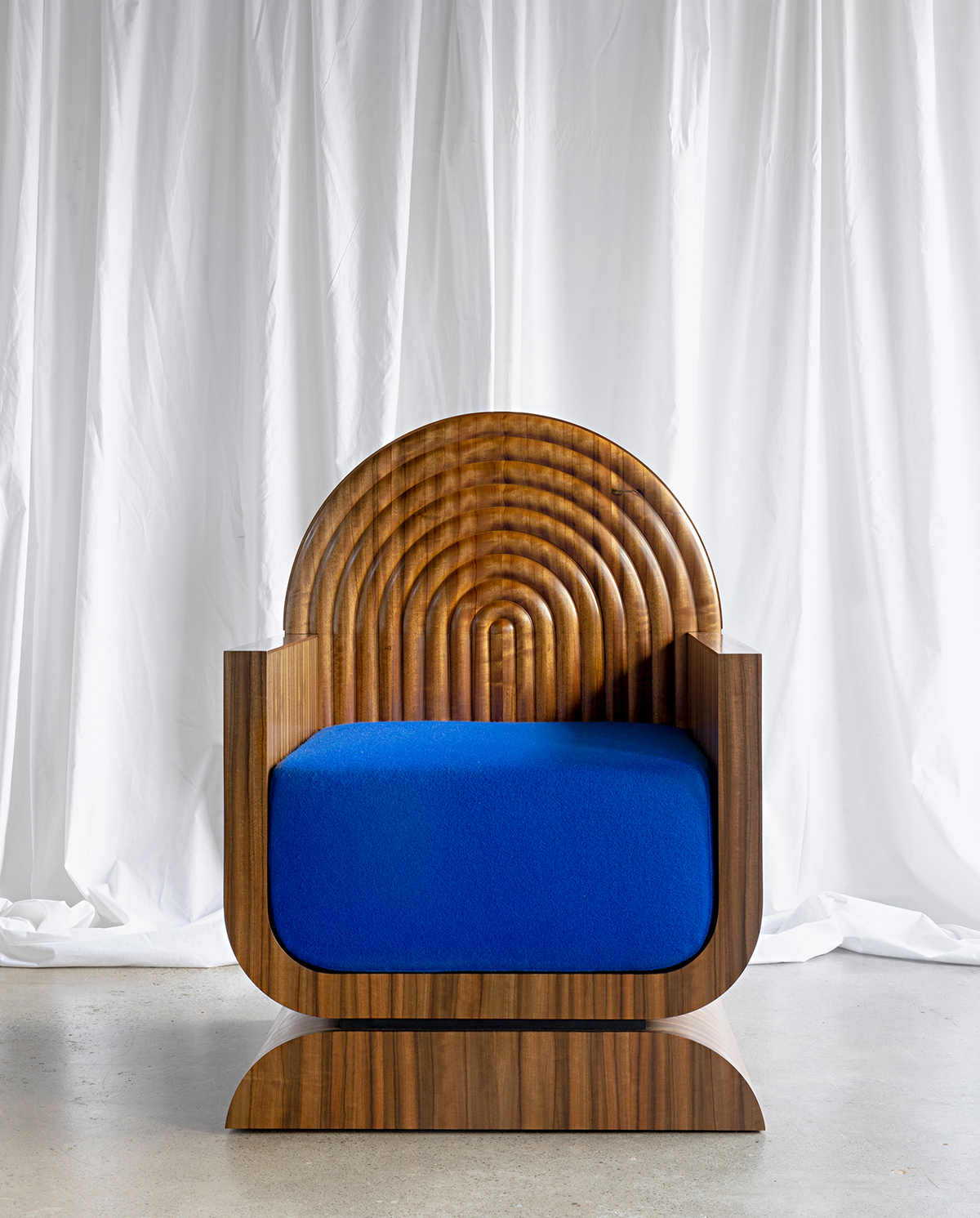 Frankel's first piece was the X Chair. With a regal wooden back and a generous royal blue seat, people's first reaction when they see it is often, "You made a throne!". "A running joke around the workshop was whether it was going to be ready for the next season of Game of Thrones," he says. Frankel had a very clear vision for the chair starting out. It wasn't so much inspired by the HBO fantasy as it was by the curvilinear forms of Art Deco and the ubiquitous scissor chair which dates back to the 2nd century. "It's not the most comfortable chair to sit on," he says, "but I don't think thrones are meant to be. They remind the sitter as well as the subject to sit up straight." 
The curves on the back of the chair ripple throughout the collection of furniture leading to the rings of the mirror and the pair of side tables which are the inverse of each other. They're also borrowed from the decorative flutes and reeds of antique furniture. When Frankel felt fatigued by the technical details of the furniture, he found working on the sculptural pieces to be the antidote. "Using my intuition to feel the pieces out proved to be the perfect remedy," he says. For these artworks, he was predominantly inspired by Barbara Hepworth's expert use of positive and negative space, and her balance between primal and sophisticated.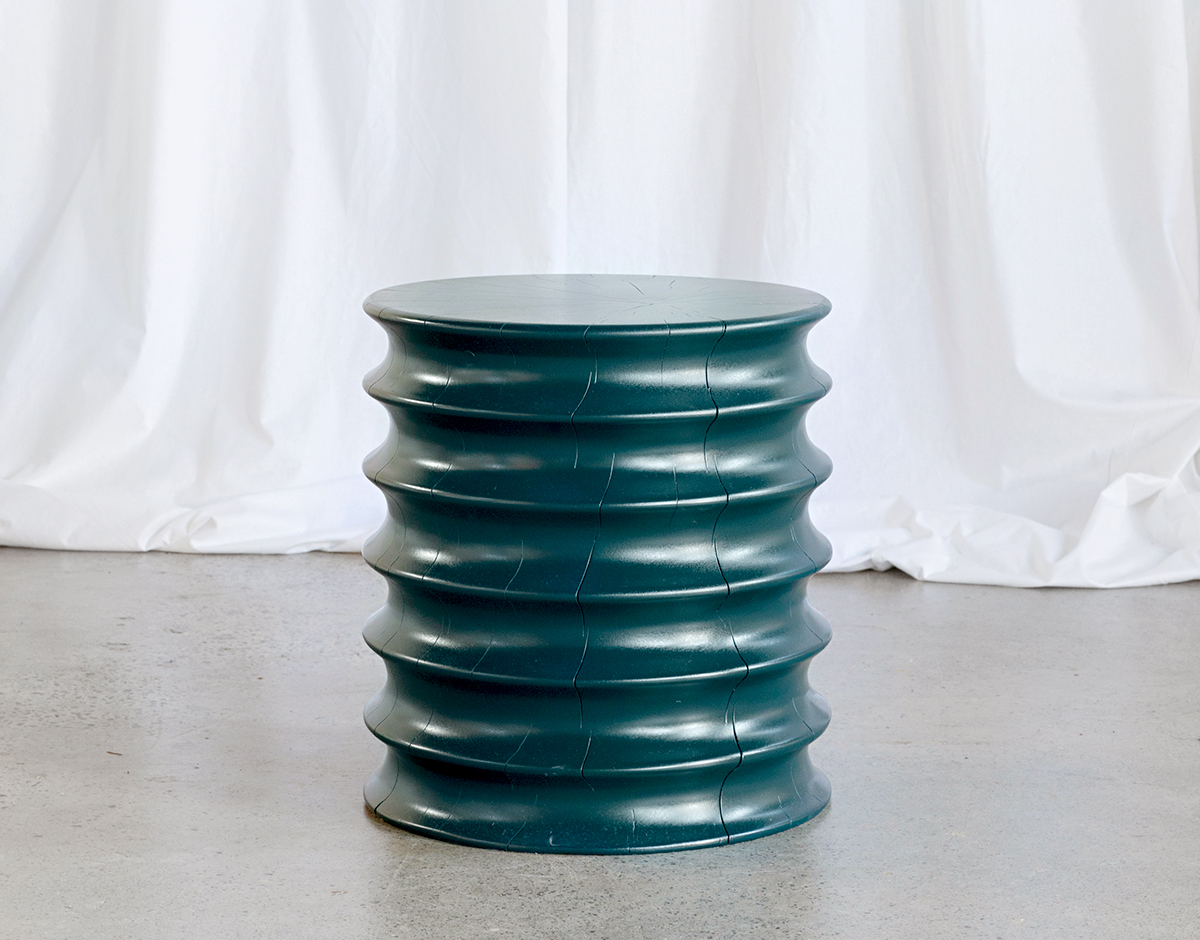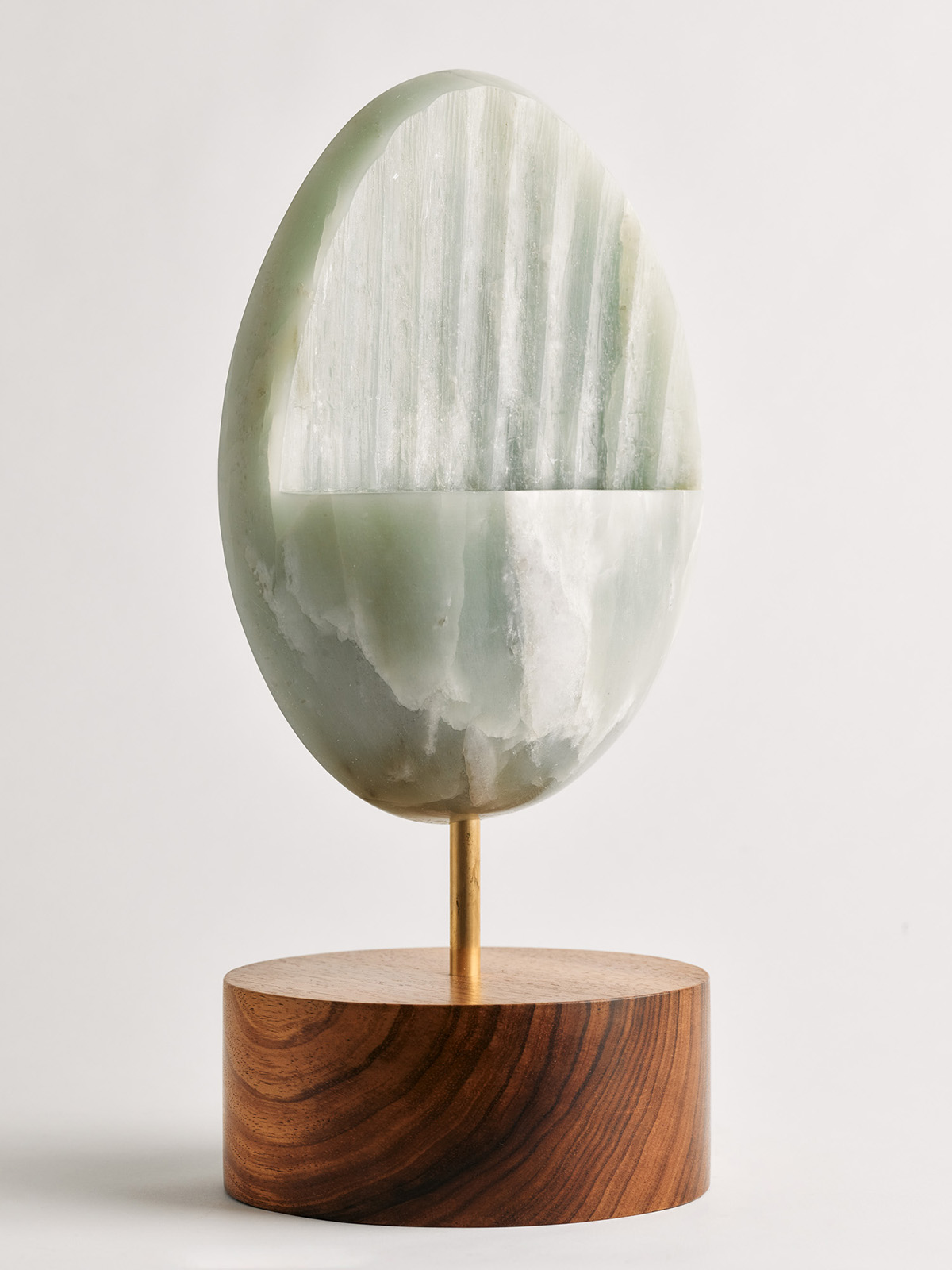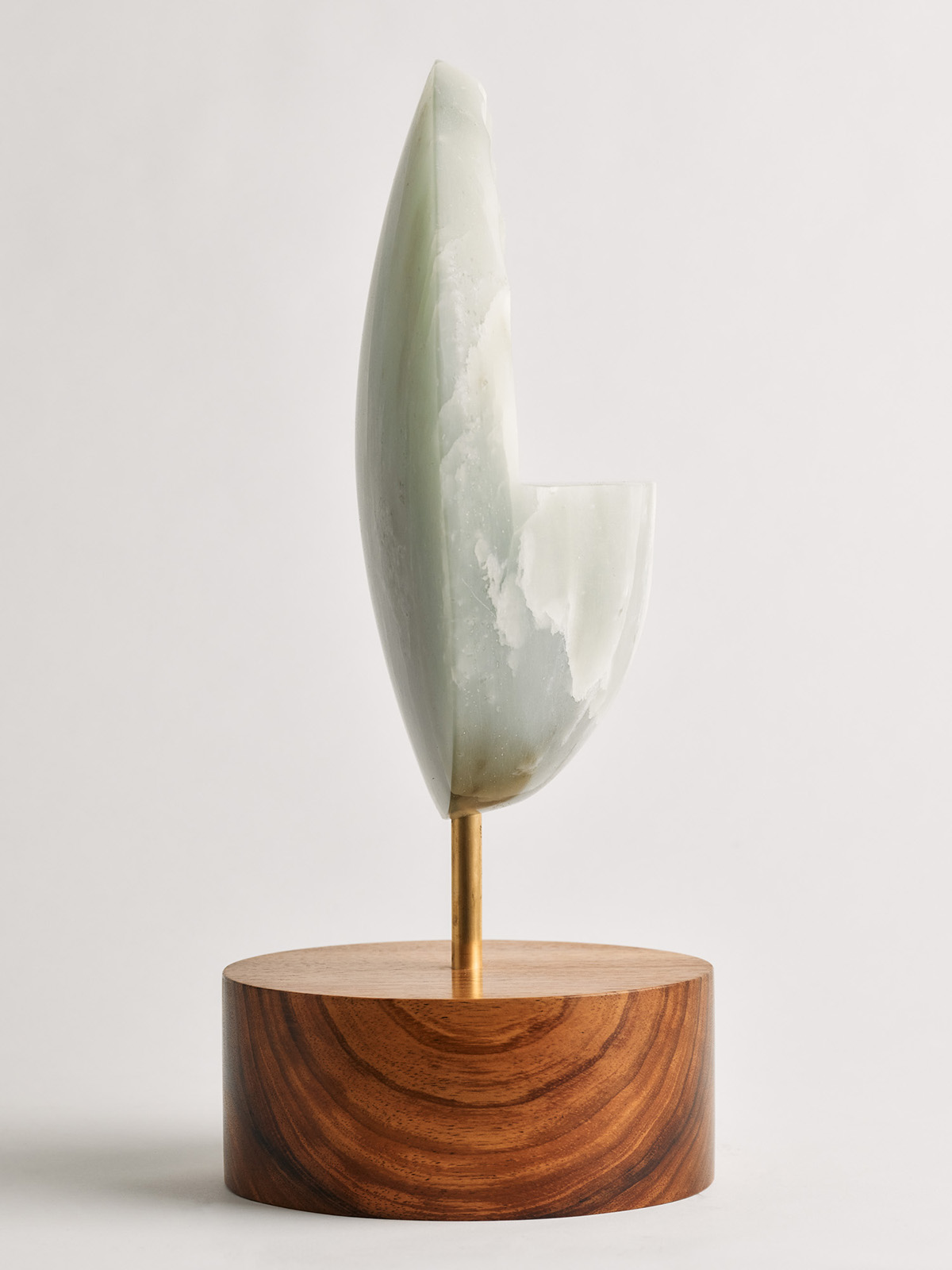 From pale apricot to blood red to the natural mint sorbet of his egg-shaped stone sculpture, Frankel wanted his colors to be expressive and celebratory. "There is so much minimalism out there, I think there's a bit of room for maximalism," he says. By painting over the natural grain of the wooden furniture pieces he transformed them into independent abstract forms. 
"As I was finishing this collection, I questioned whether I had to differentiate what I thought was 'design' and what was 'art'," Frankel says. "In the end I realized I couldn't be bothered, I would just make both and push it out into the world and people could decide for themselves whether that was an important distinction. Hopefully the work speaks for itself."