09.12.20
Week of September 7, 2020
A weekly Saturday recap to share with you our favorite links, discoveries, exhibitions, and more from the past seven days. This week: a new destination in Paris with a rooftop sauna, a Faye Toogood sofa that makes cement look downright cozy, and a modern collection of Judaica — i.e. a unicorn. 
Discoveries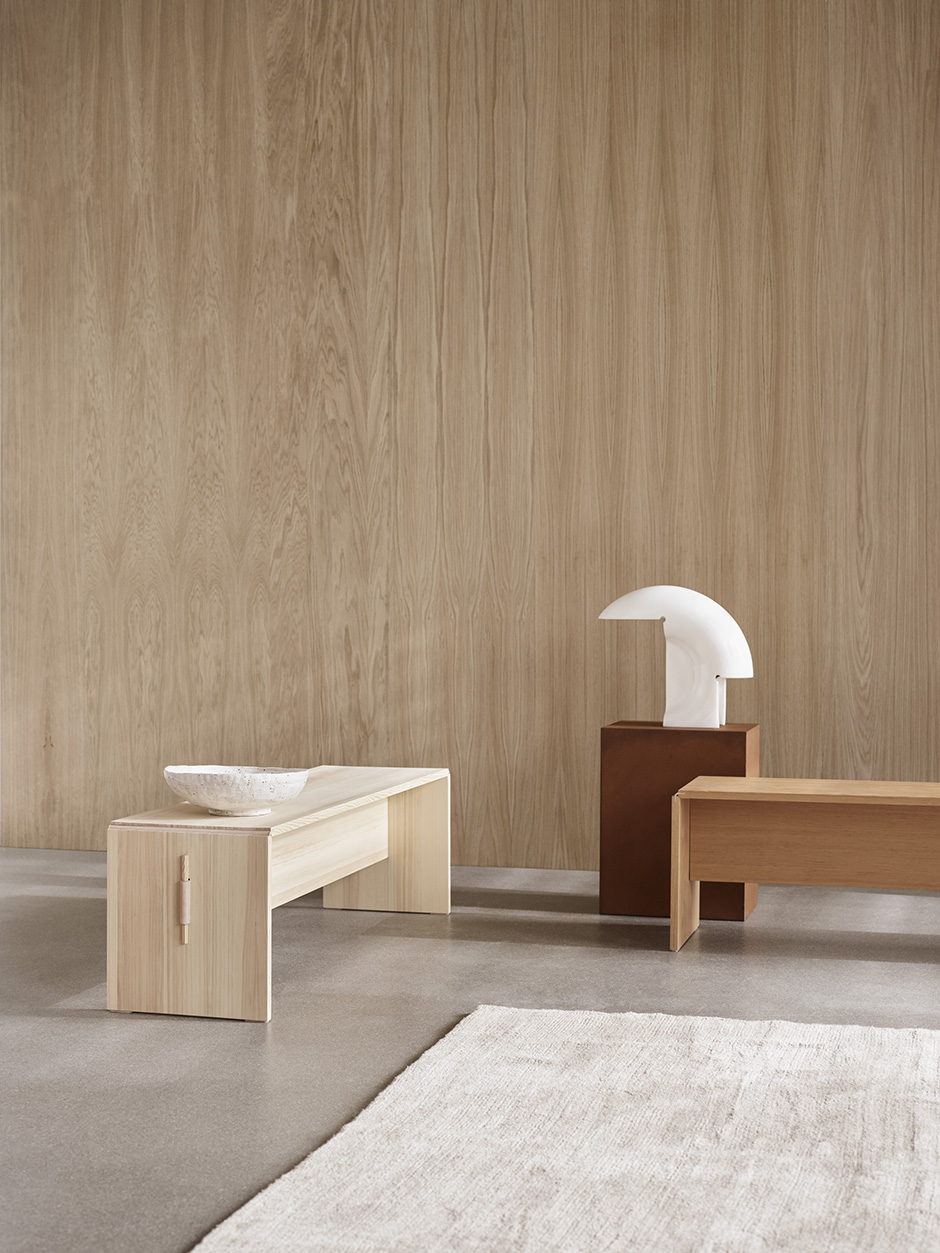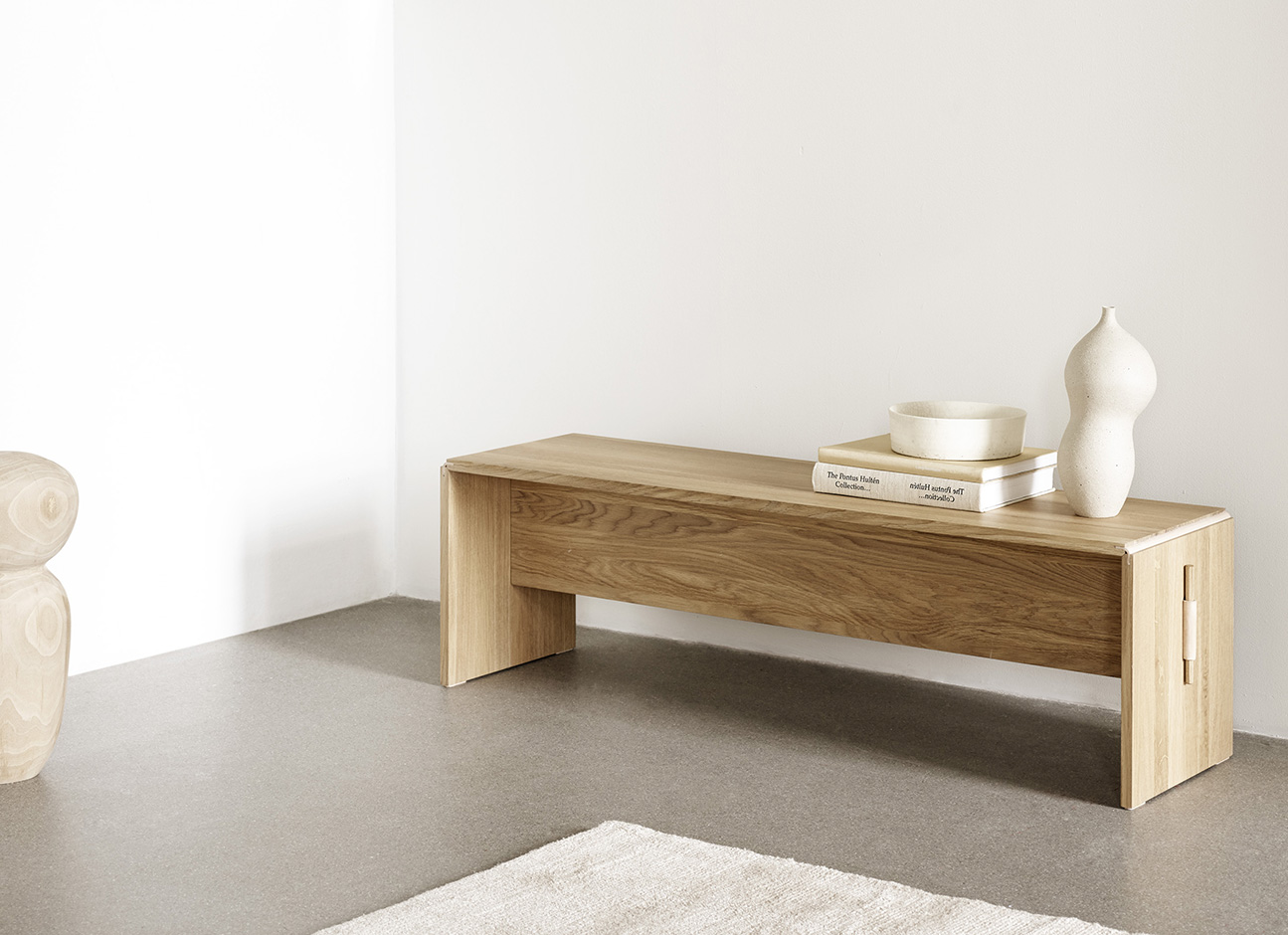 Takt, a new, sustainable Danish furniture brand that focuses on eco-certified woods, flat-pack shipping, water-based lacquers, and more, just released a new product by Cecilie Manz — Plint, a coffee table made from Oregon Pine with vegetable tanned leather hinges and a simple self-assembly mechanism. Photos by Mikkel Mortensen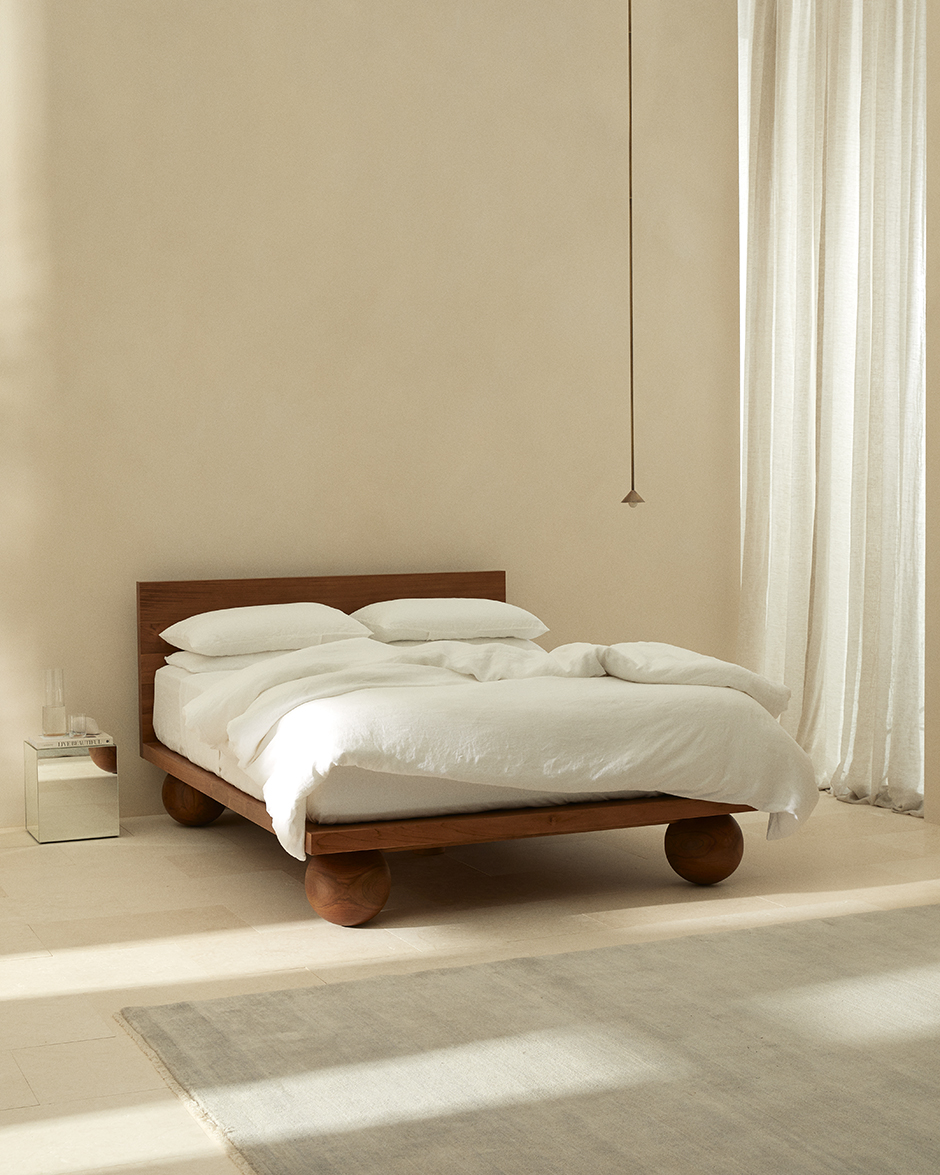 We have a well-documented obsession with spheres, both small and large, so it's no surprise that we're very into Australian designer Sarah Ellison's new product, the Yoko bed, which sits on large, ball-shaped feet. Constructed from solid teak, Yoko takes inspiration from Japanese minimalism; with set design off the table during lockdown, Ellison turned to Charlotte Taylor to create a 3D campaign replete with dreamy bedroom scenes.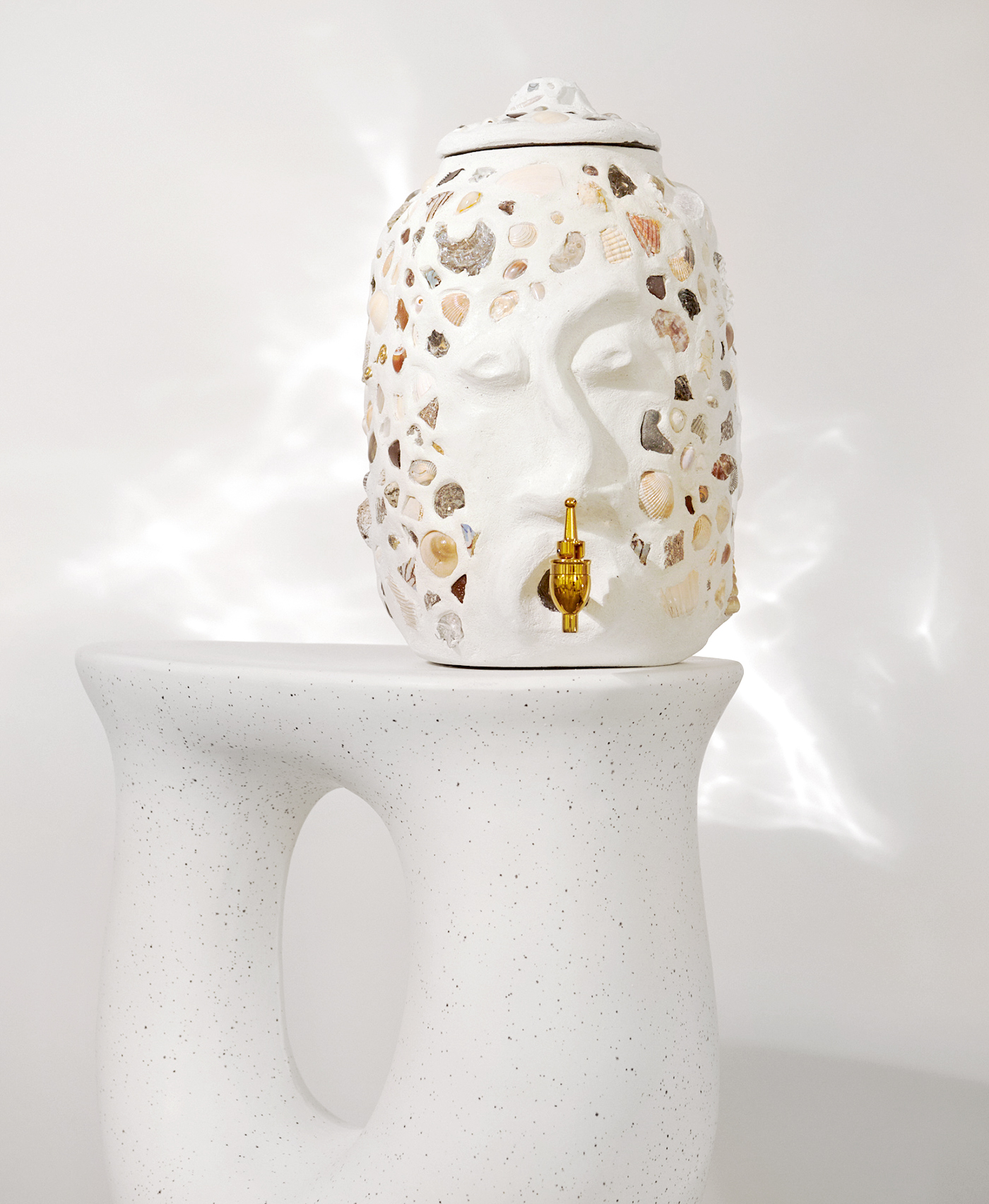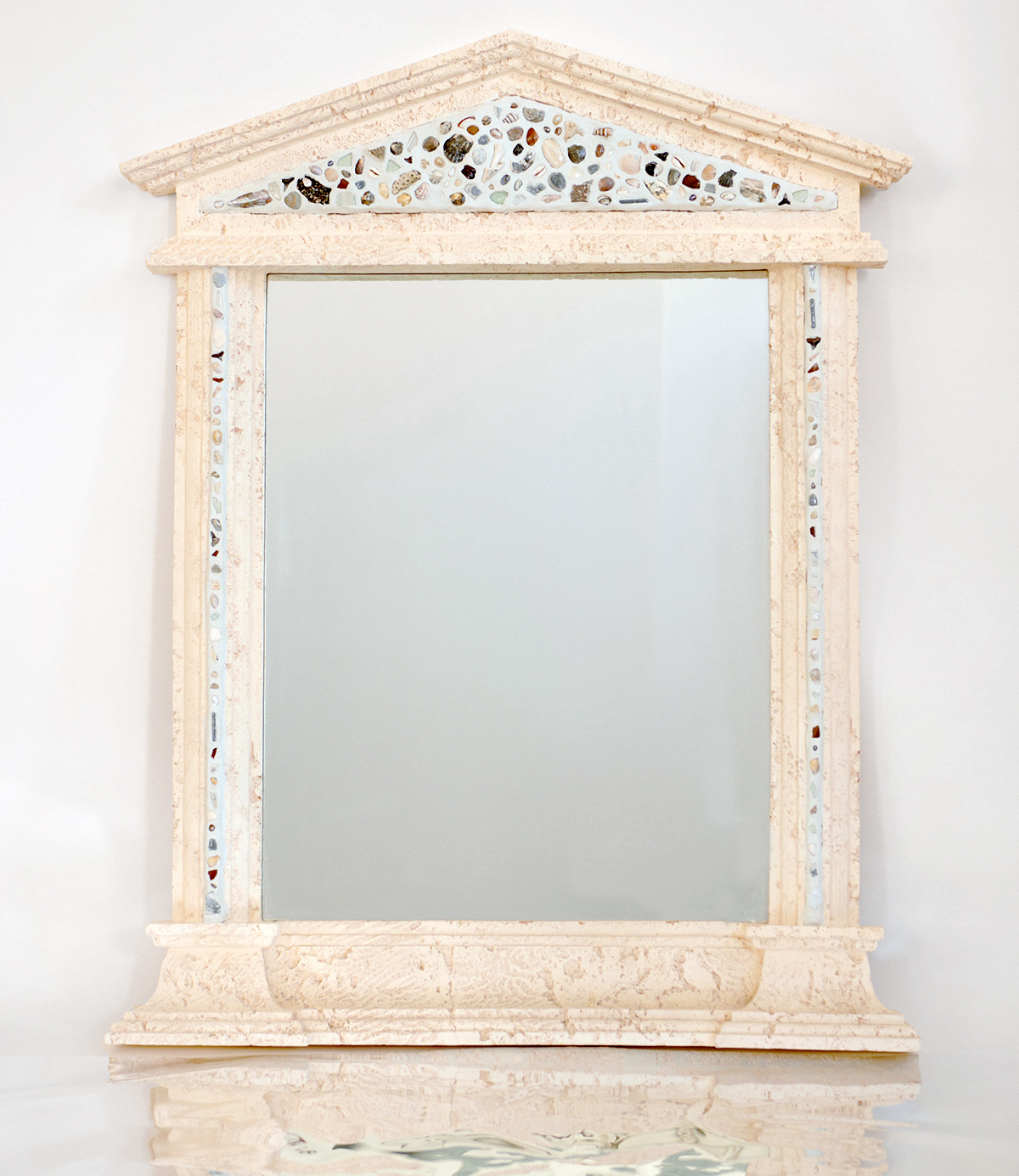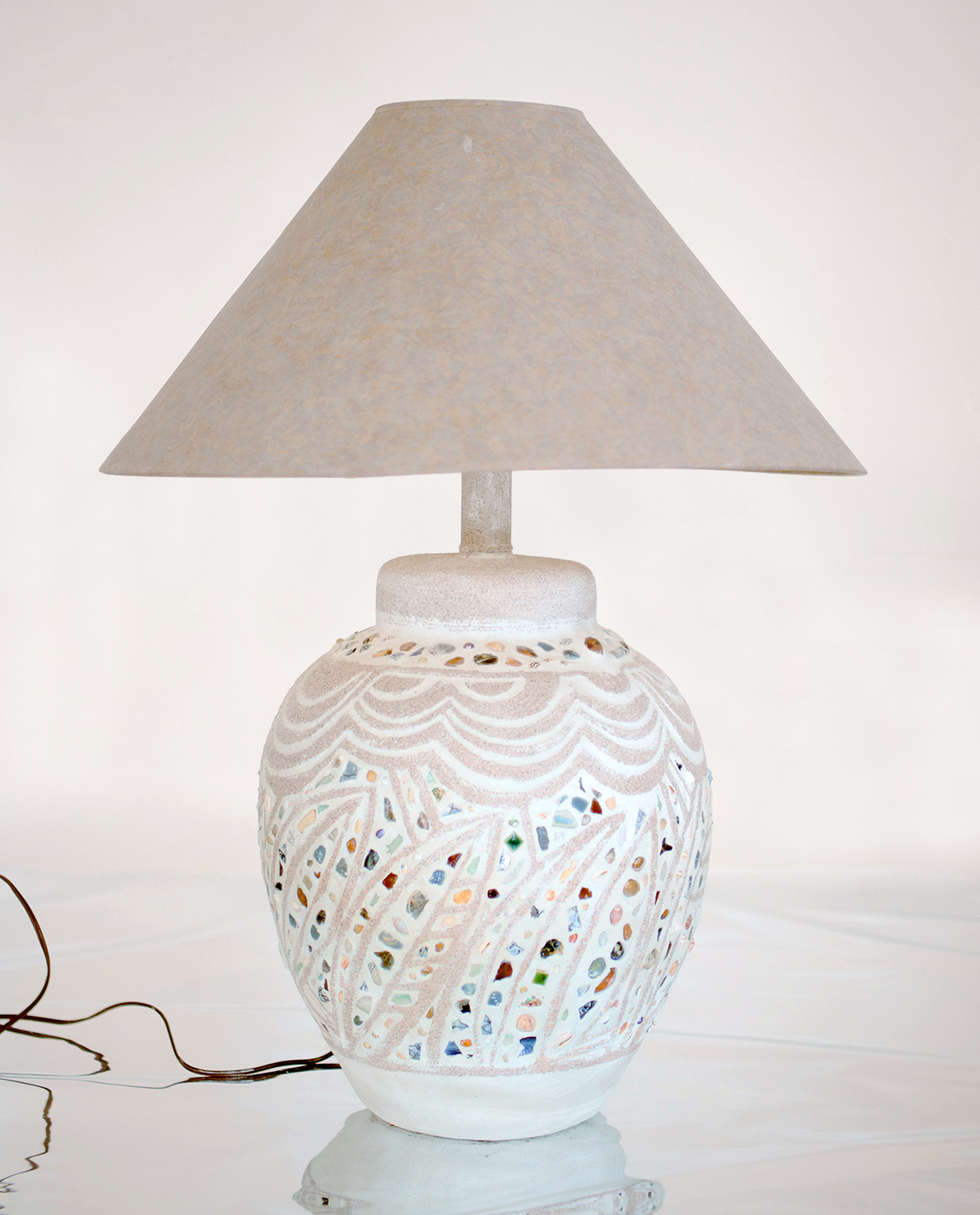 Memor, the Cincinnati, Ohio–based brand by Maxine Midtbo, has been on kind of a roll lately, branching out from her signature mosaic vases to a whole collection that includes mirrors, lamps, planters, and — our personal favorite — hydrias, or water dispensers based on ancient Greek drinking vessels.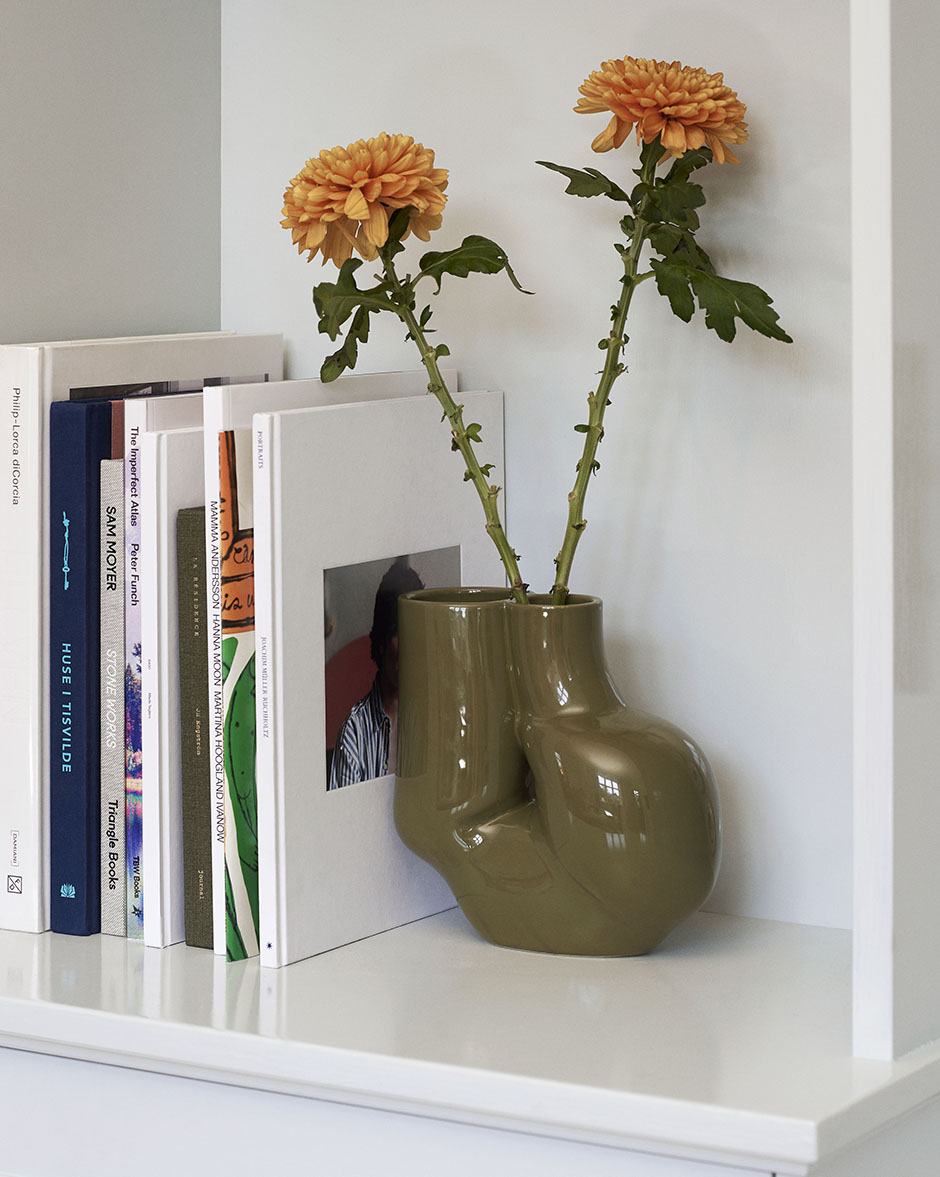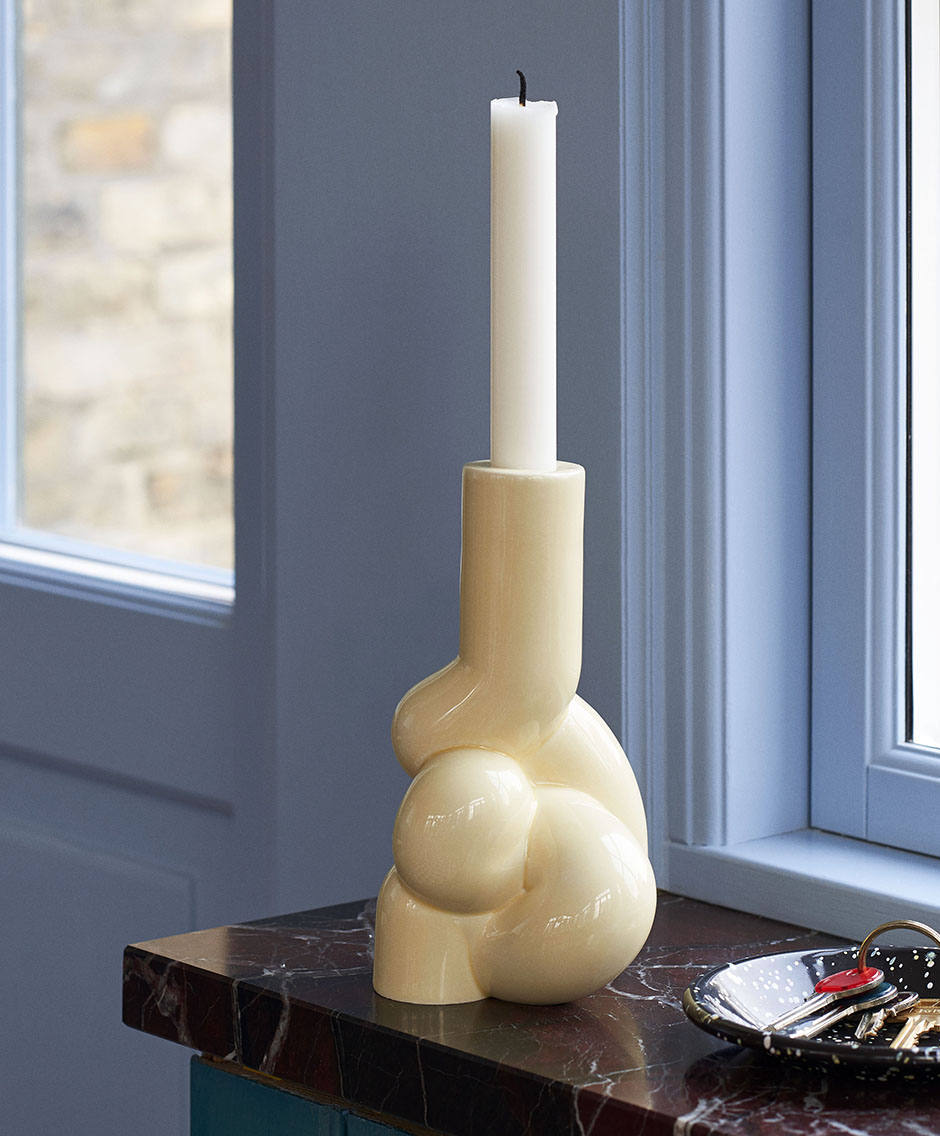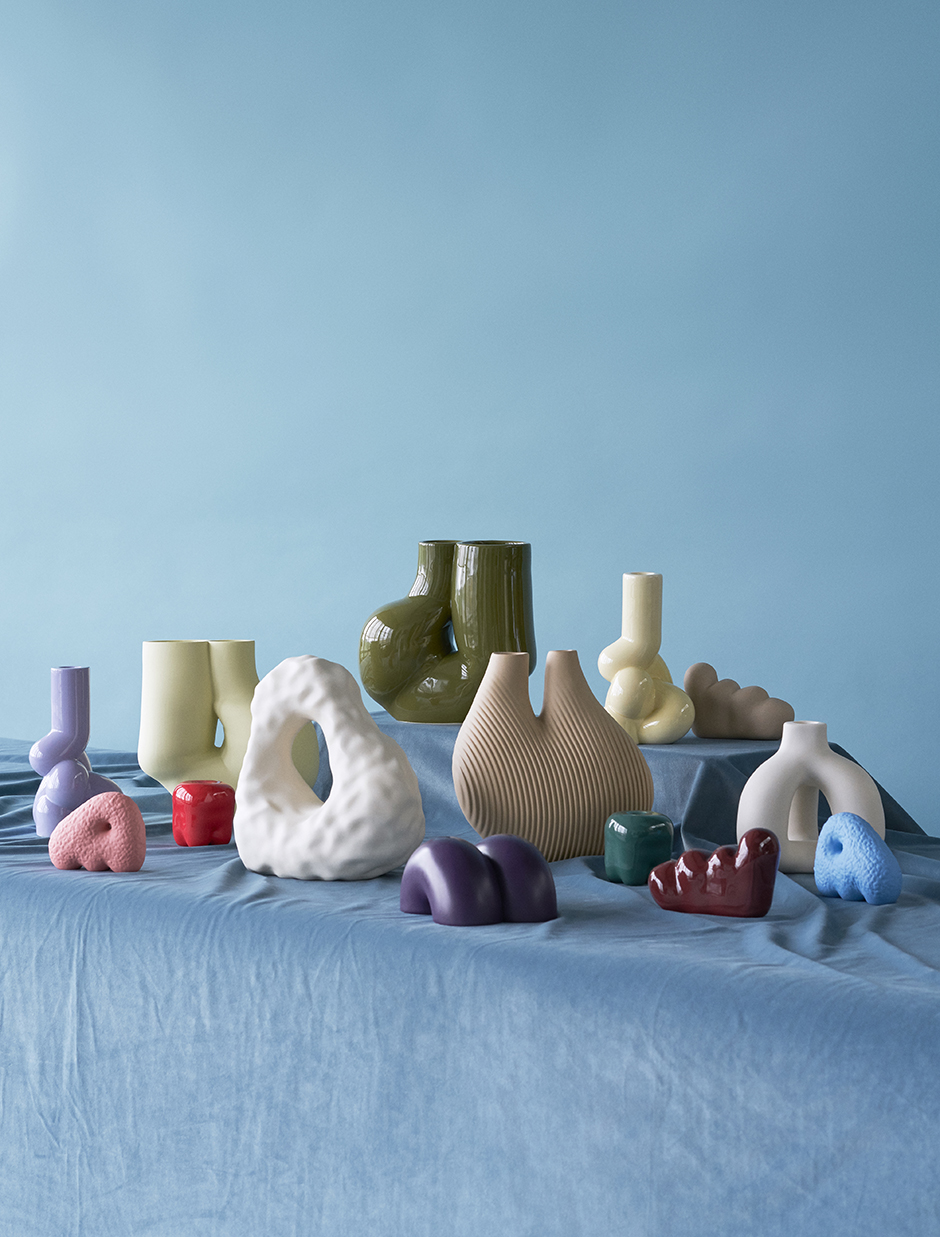 During last week's 3 Days of Design in Copenhagen, Hay released this series of vases and candleholders by Wang & Söderström. The duo, who often work with digital media, wanted to make a product that retained traces of its digital aesthetic; the pieces are first 3D printed and then made in ceramic. Say the designers: "Digital handcraft and traditional handcraft should not be looked upon as opposites."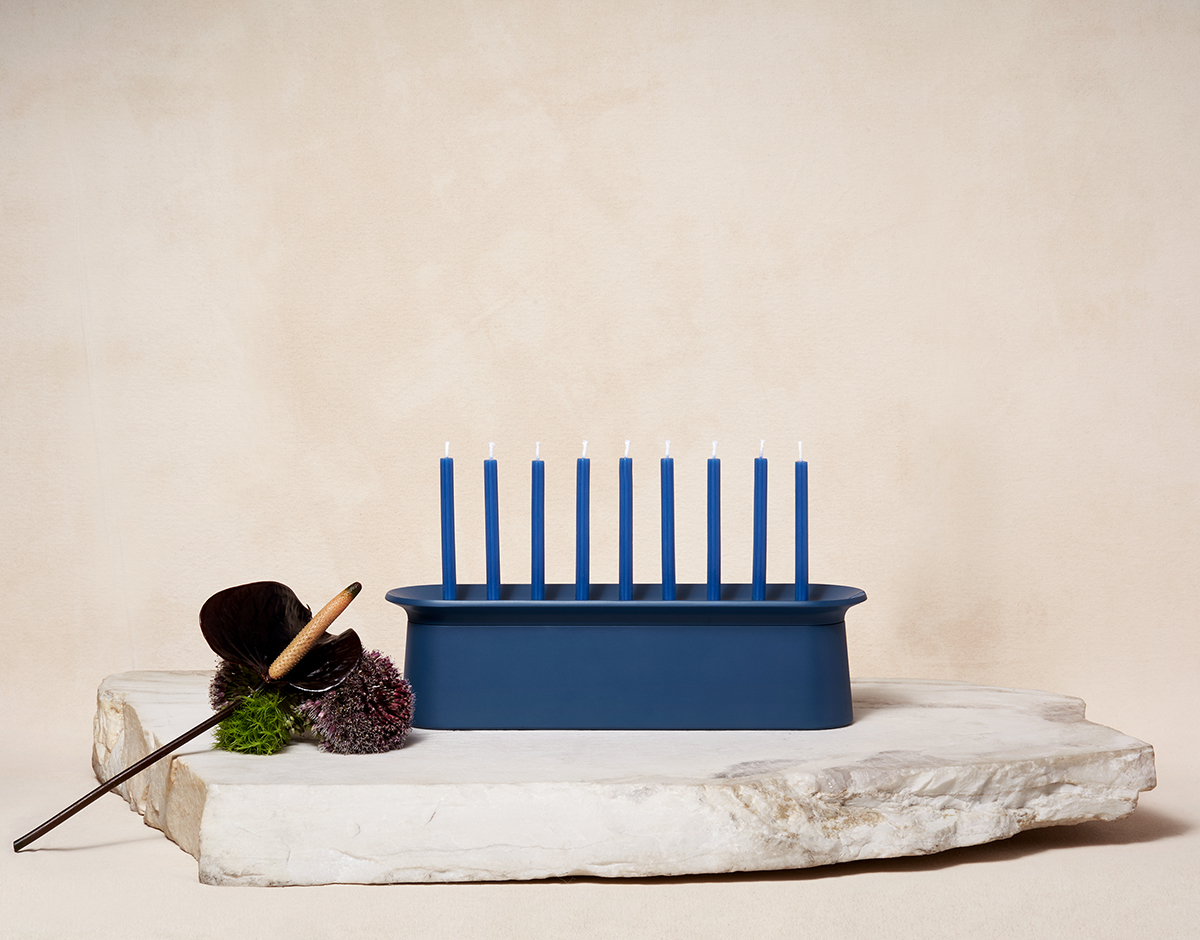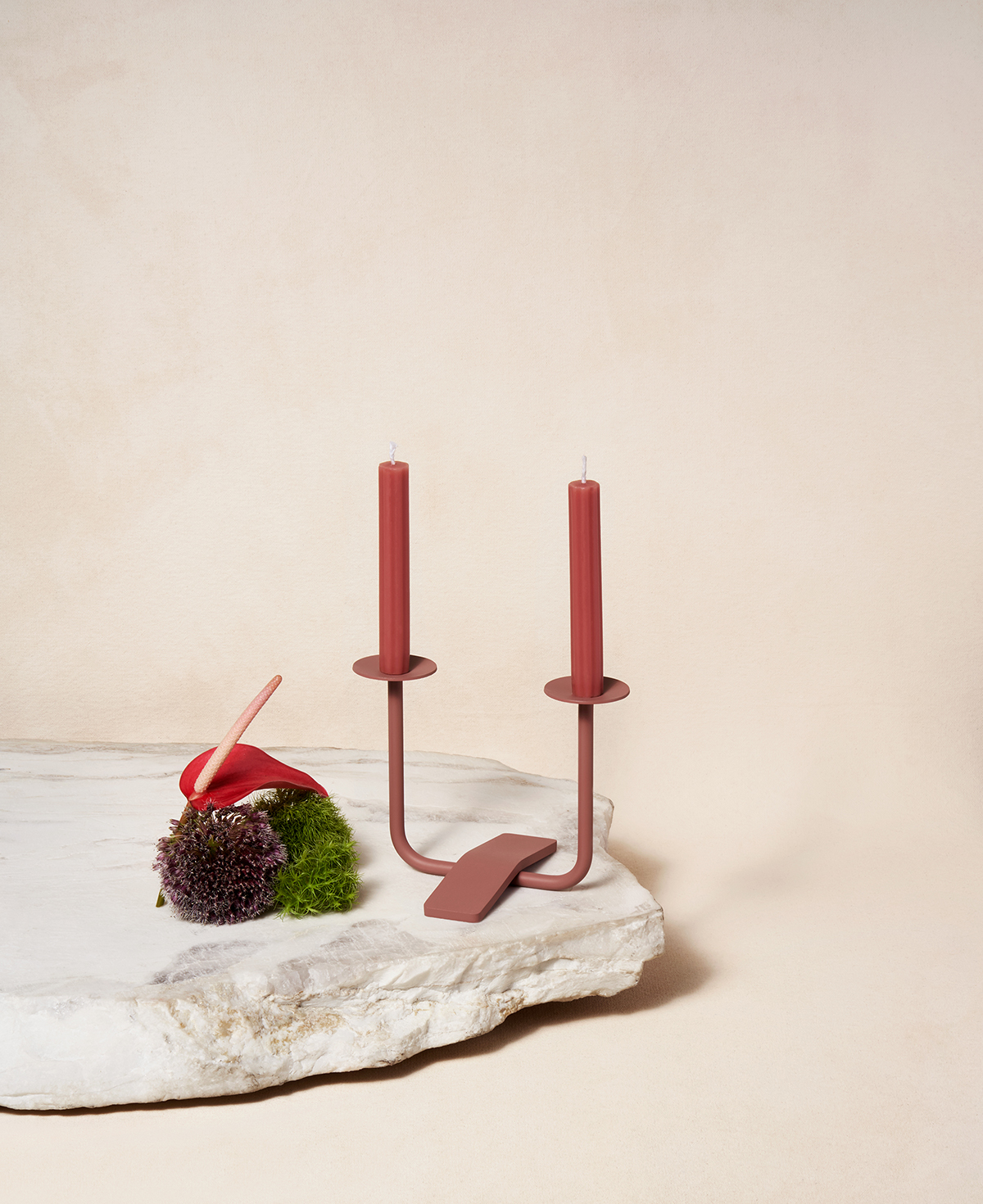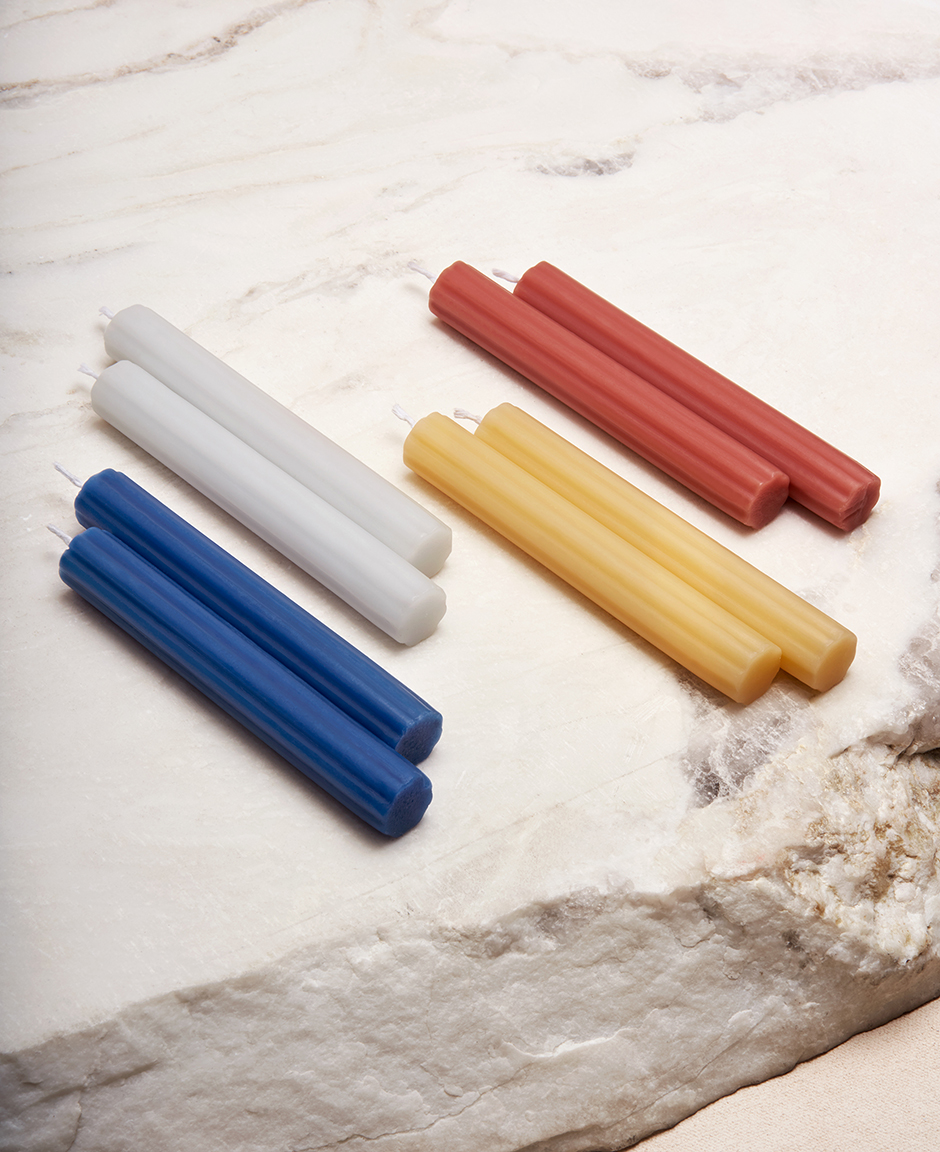 When we saw these images of Dana Holler Schwartz and Jamie Wolfond's new Judaica line, Via Maris, we practically shouted "Hallelujah!" (Which, tbh, isn't the most Jewish thing to say.) Modern design and Jewish artifacts rarely cross paths, unless you're in the market for a $2,000 seder plate, so we were happy to see not only more typically considered items, like menorahs, but also mezuzahs, Shabbat candles (which are narrower and shorter than normal tapers), Shabbat candleholders, and more. Here's hoping there's a lot more in the pipeline (including a seder plate, and maybe a challah cover, pretty please?)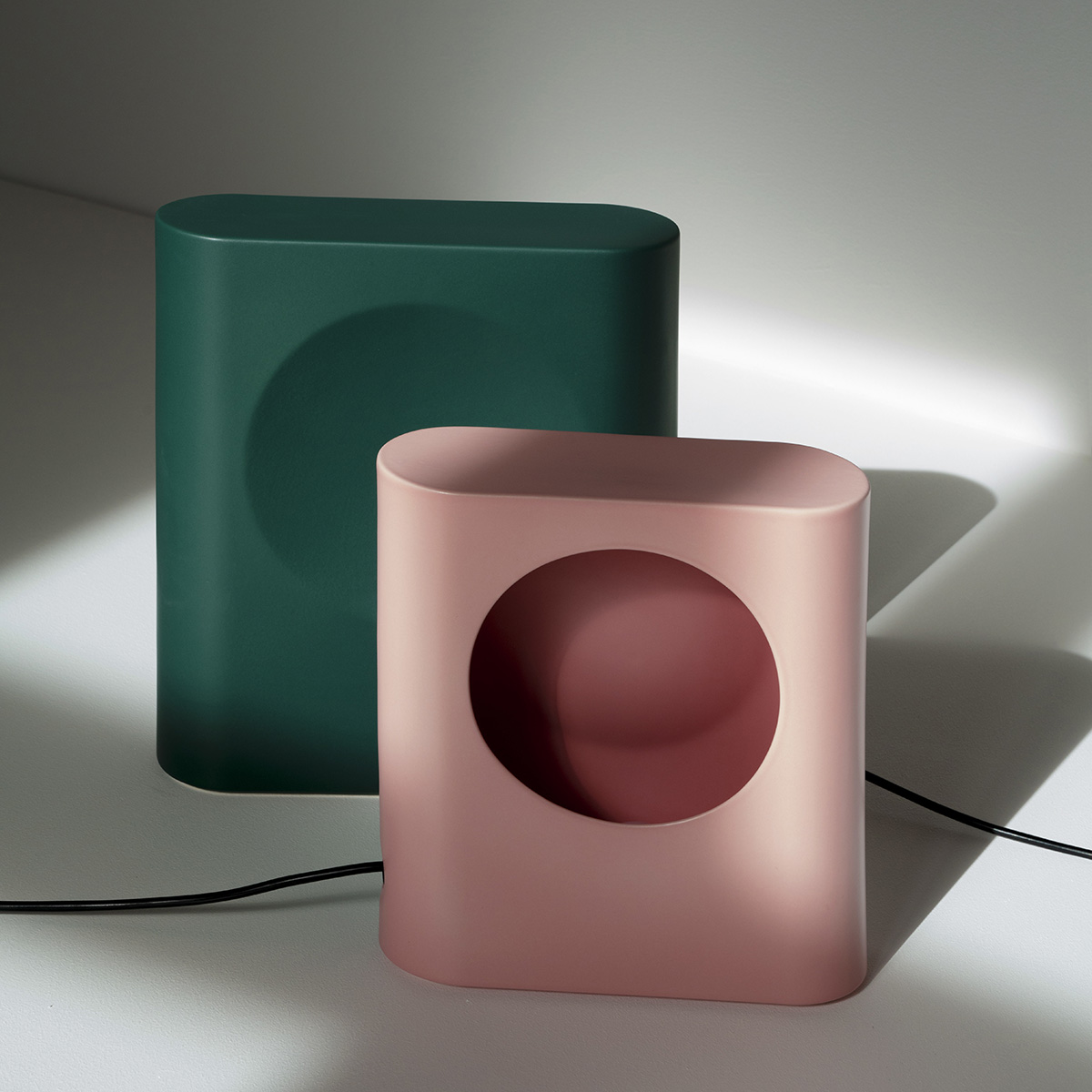 Also at 3 Days of Design was this cute portable Signal lamp, designed by Swiss design studio Panter & Tourron for Raawii. Love.
Interiors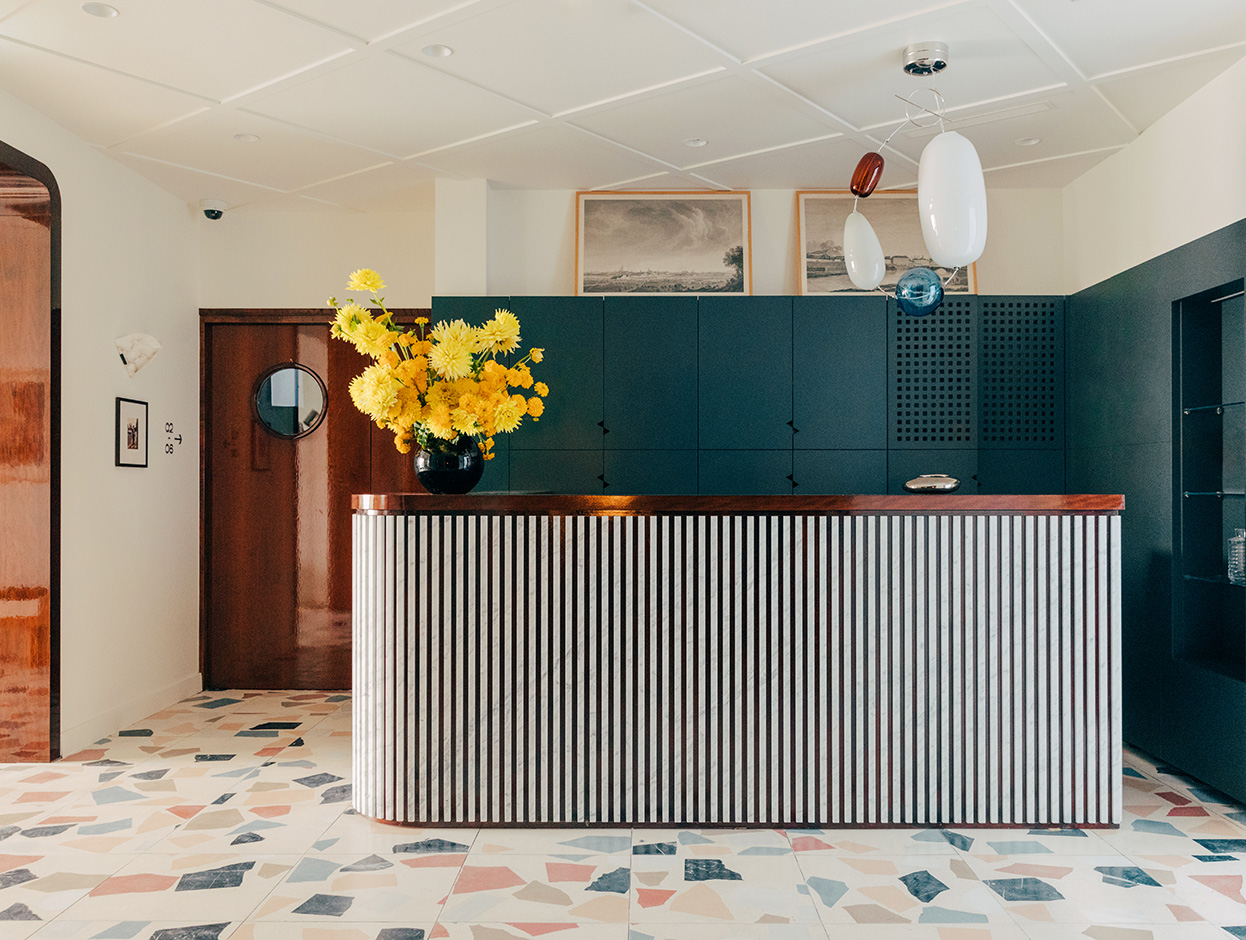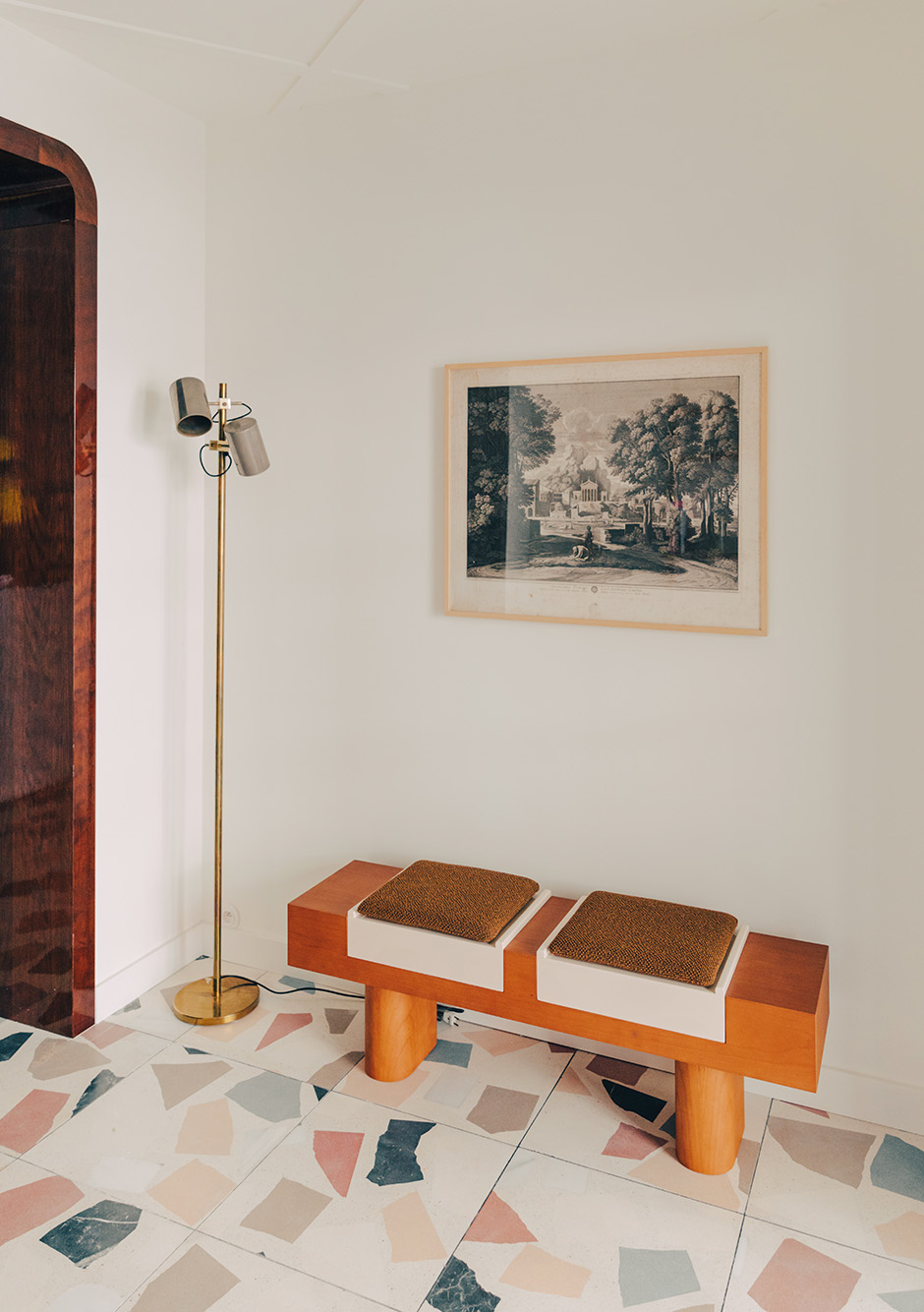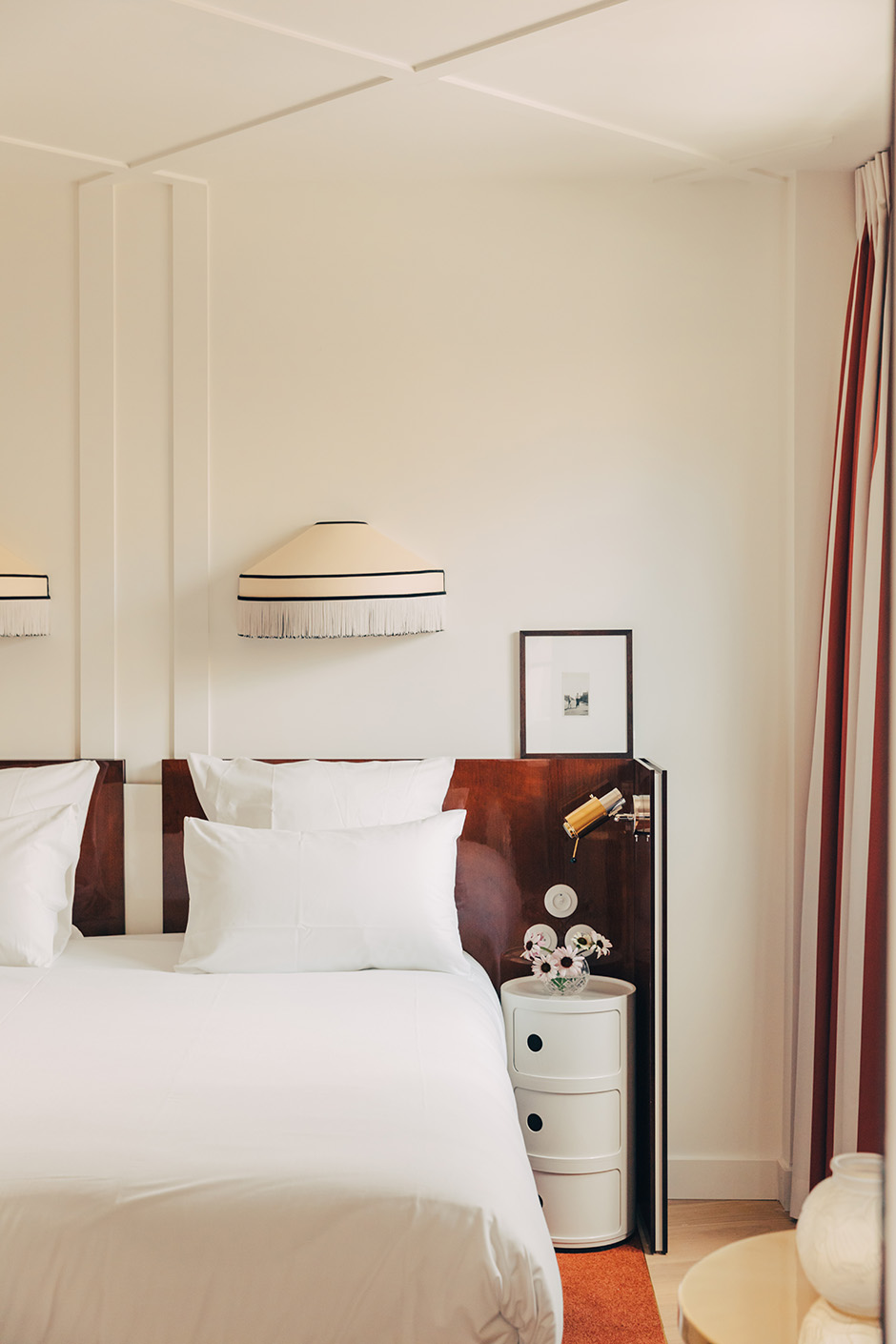 The Parisian hotel brand Orso is opening a new hotel this month in Paris's 15th arrondissement. Called Hôtel Wallace, the hotel was designed by Hauvette and Madani, and features, among other things, a cute terrazzo-tiled floor, a sauna, and — am I reading this correctly? — an open-air Scandinavian bath on the roof!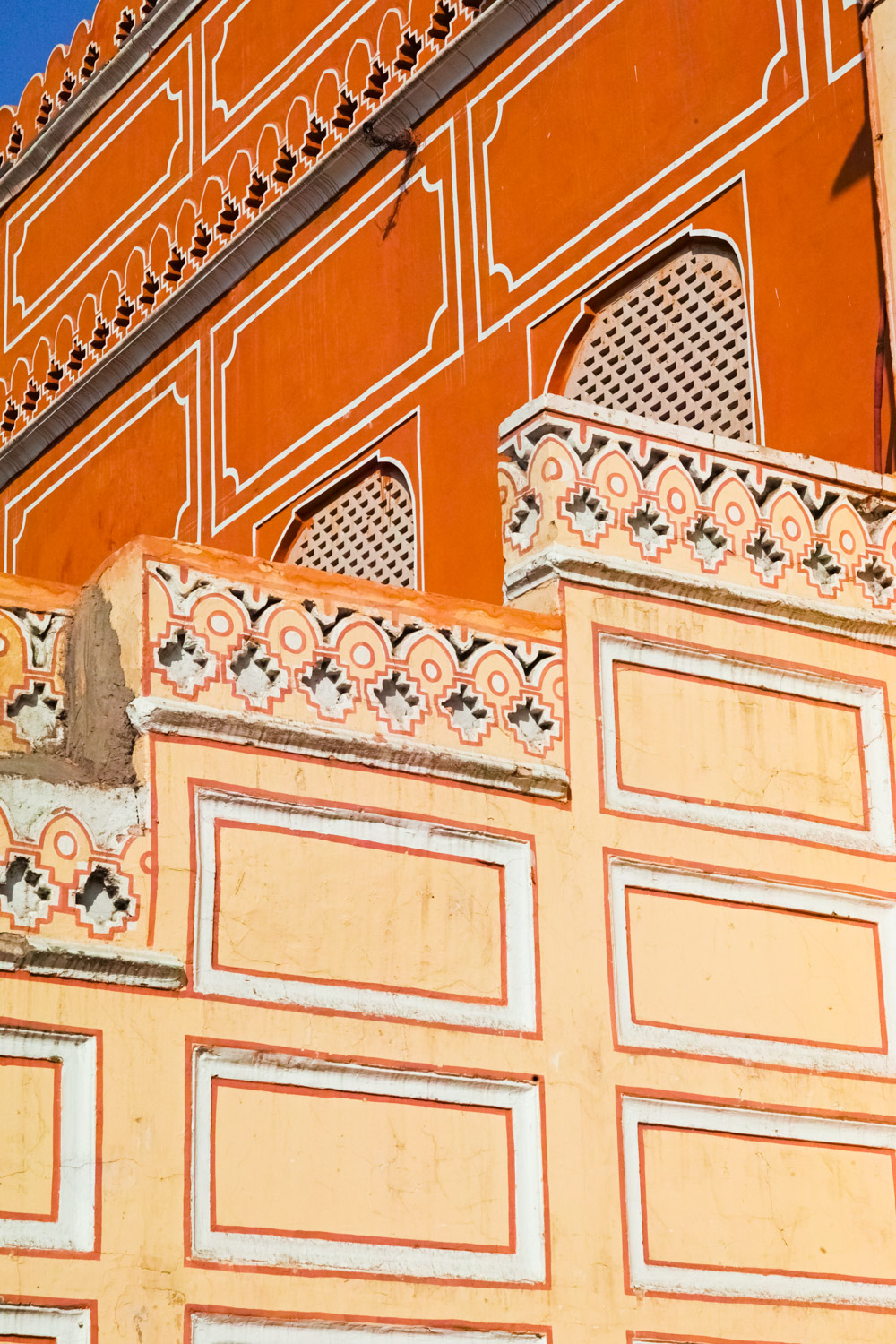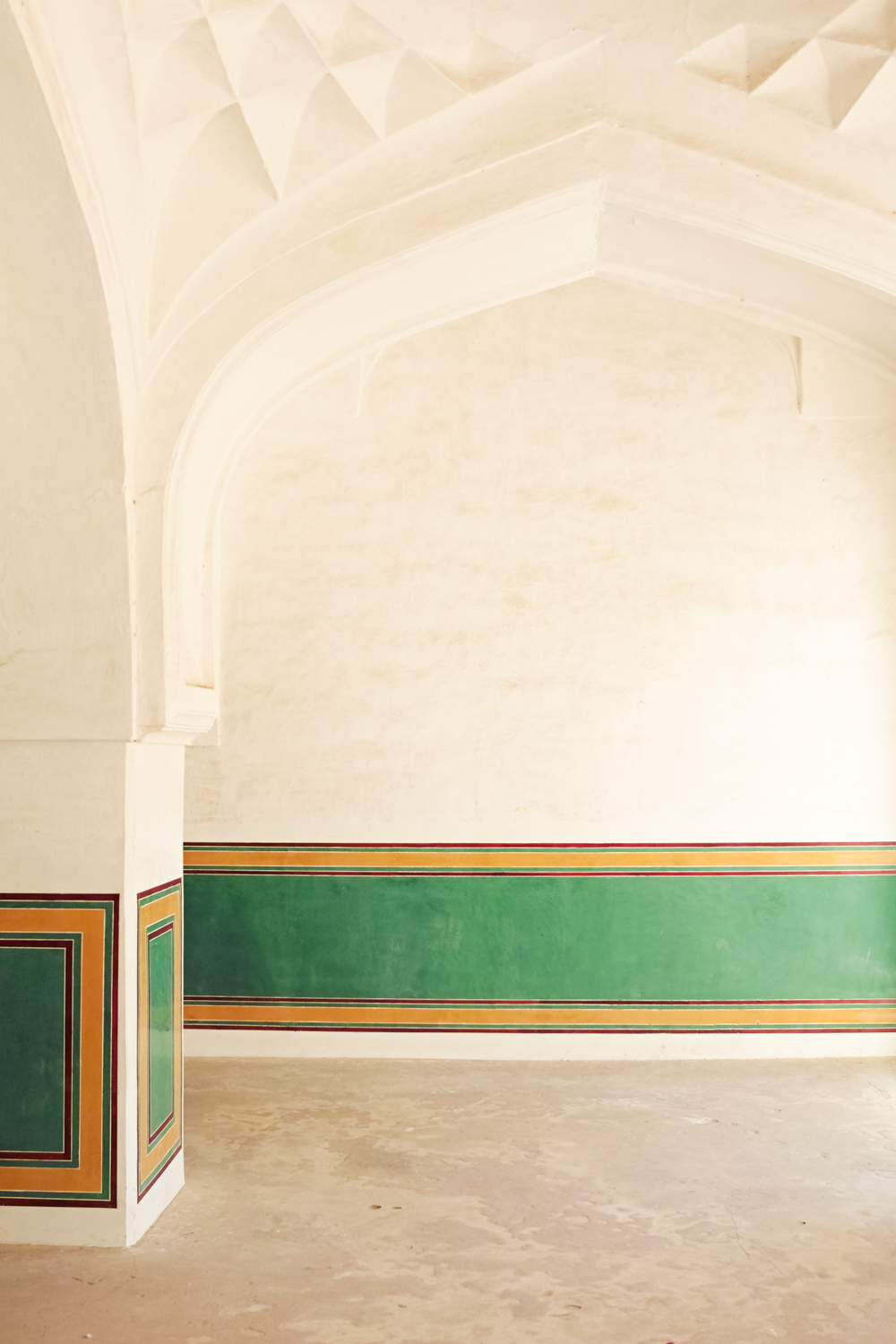 We recently got a submission from photographer Pauline Chardin, who spent some time in India pre-lockdown. "It wasn't my first time there but this time around I was impressed by their use of geometry and color, and how it echoed contemporary design," Chardin says. "Their talent to create beauty in chaos seems especially inspiring right now, and so is the way every surface there always seems to be undergoing some sort of crazy transformation due to the unpredictable environment." See the whole photo series on Chardin's website.
Exhibitions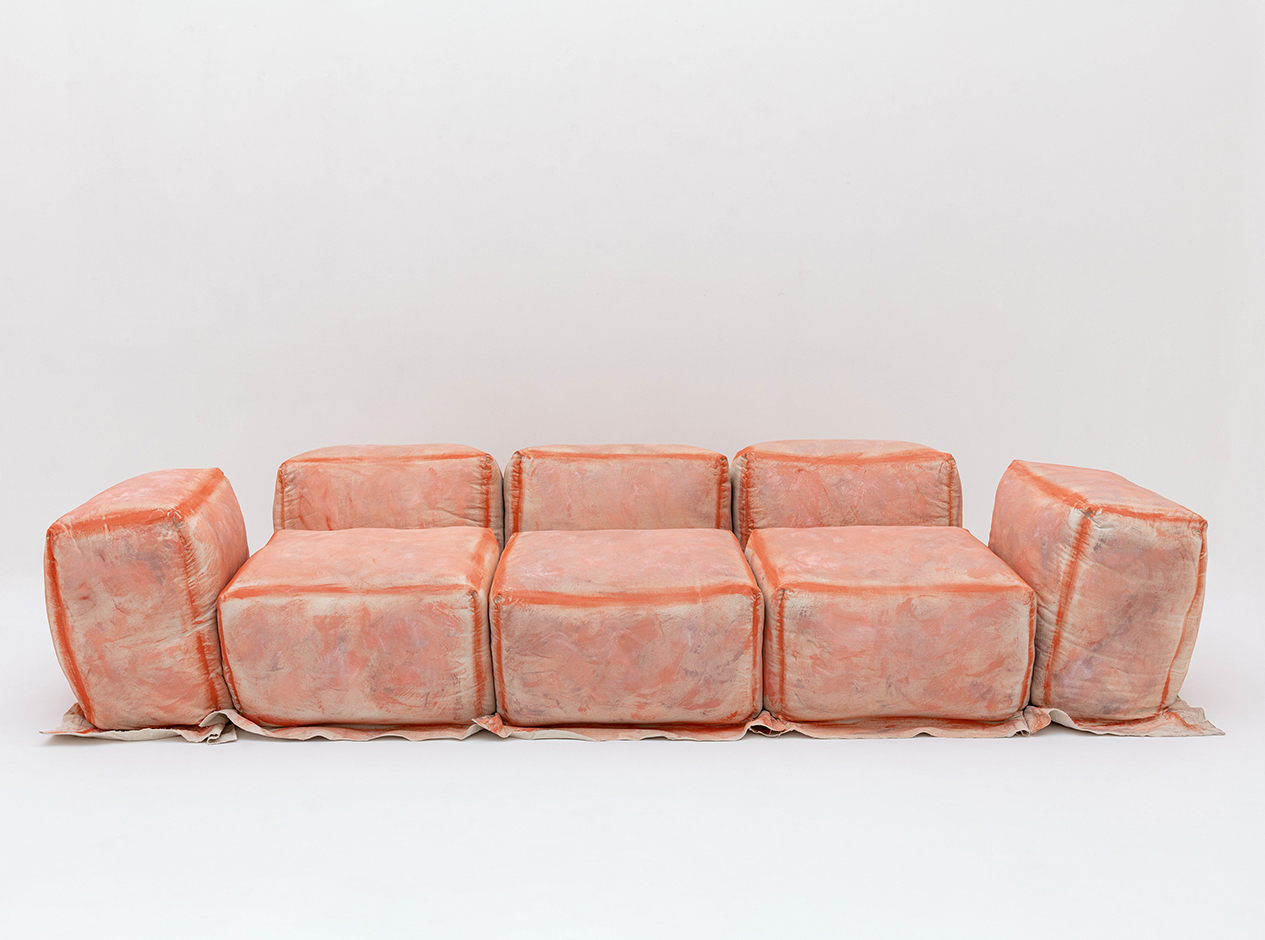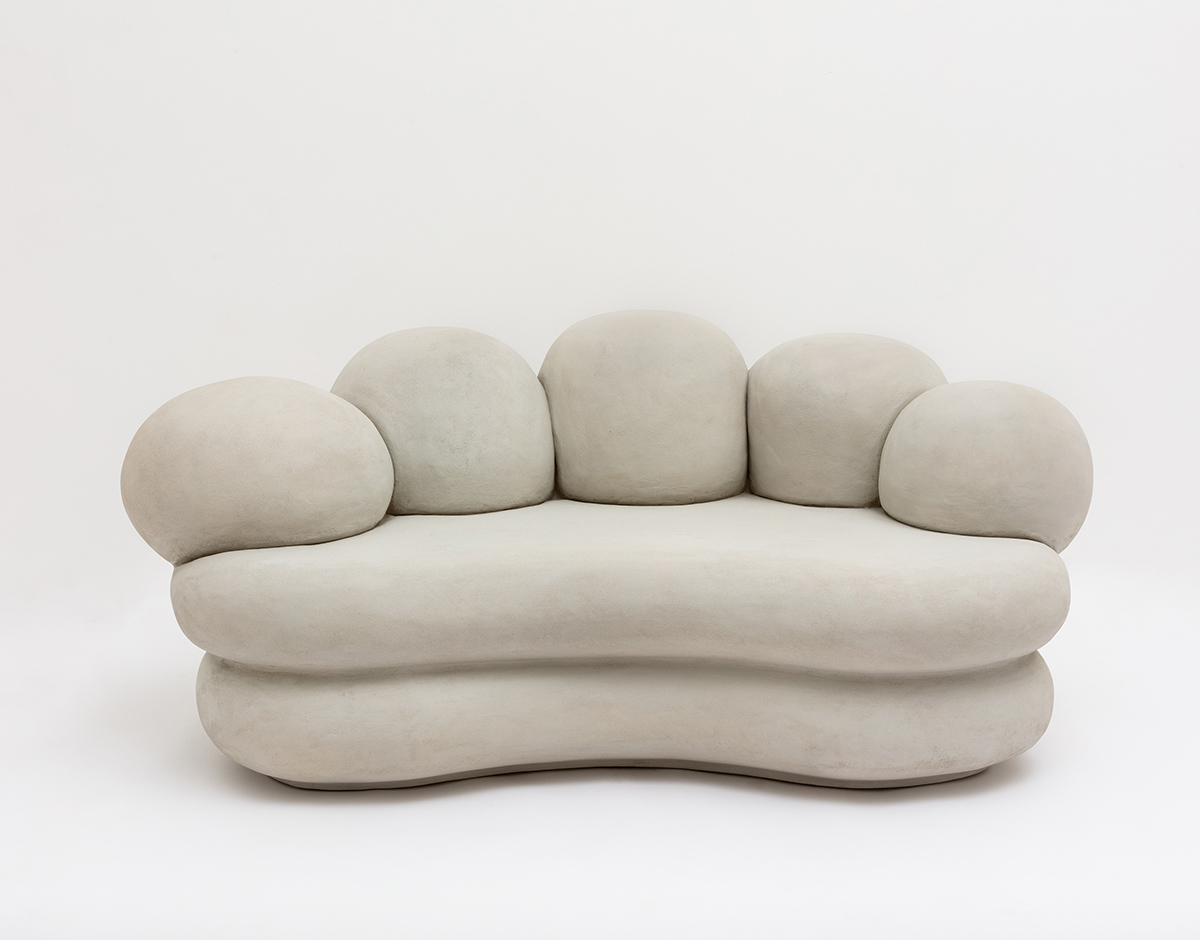 On view at Friedman Benda until October 17 — in an exhibition that, like many, was supposed to open this spring — is Assemblage 6, a collection by British designer Faye Toogood. Though the collection follows the same naming construction as her previous collections, this one marks what the exhibition materials call "a dramatic rupture" in her creative trajectory, in which she has set out to unlearn the process of design, and rebuild it from scratch. Toogood organizes the collection by material, and the materials she uses are those typically employed in the making of maquettes — clay, canvas, foam, masking tape, wire, paper, cardboard, and more. The collection is massive, but this rust-colored canvas sofa and globular clay settee are our favorites.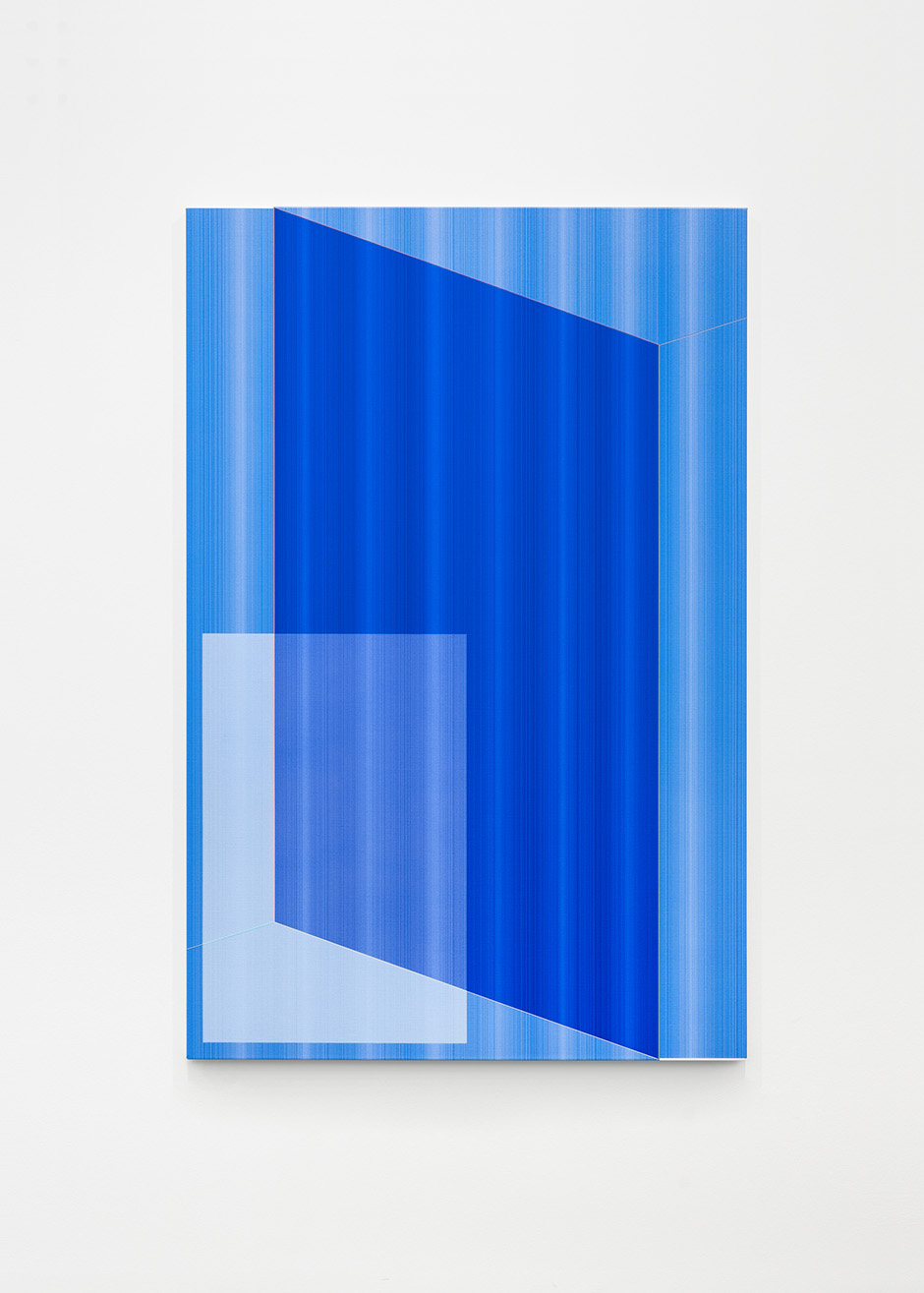 We fell in love with a Jonas Weichsel painting back in March at the Armory Show — which, come to think of it, was one of the last things we did before lockdown — and the artist recently closed a beautiful show at Galerie Thomas Schulte in Berlin. This is a more monochromatic version of that first painting.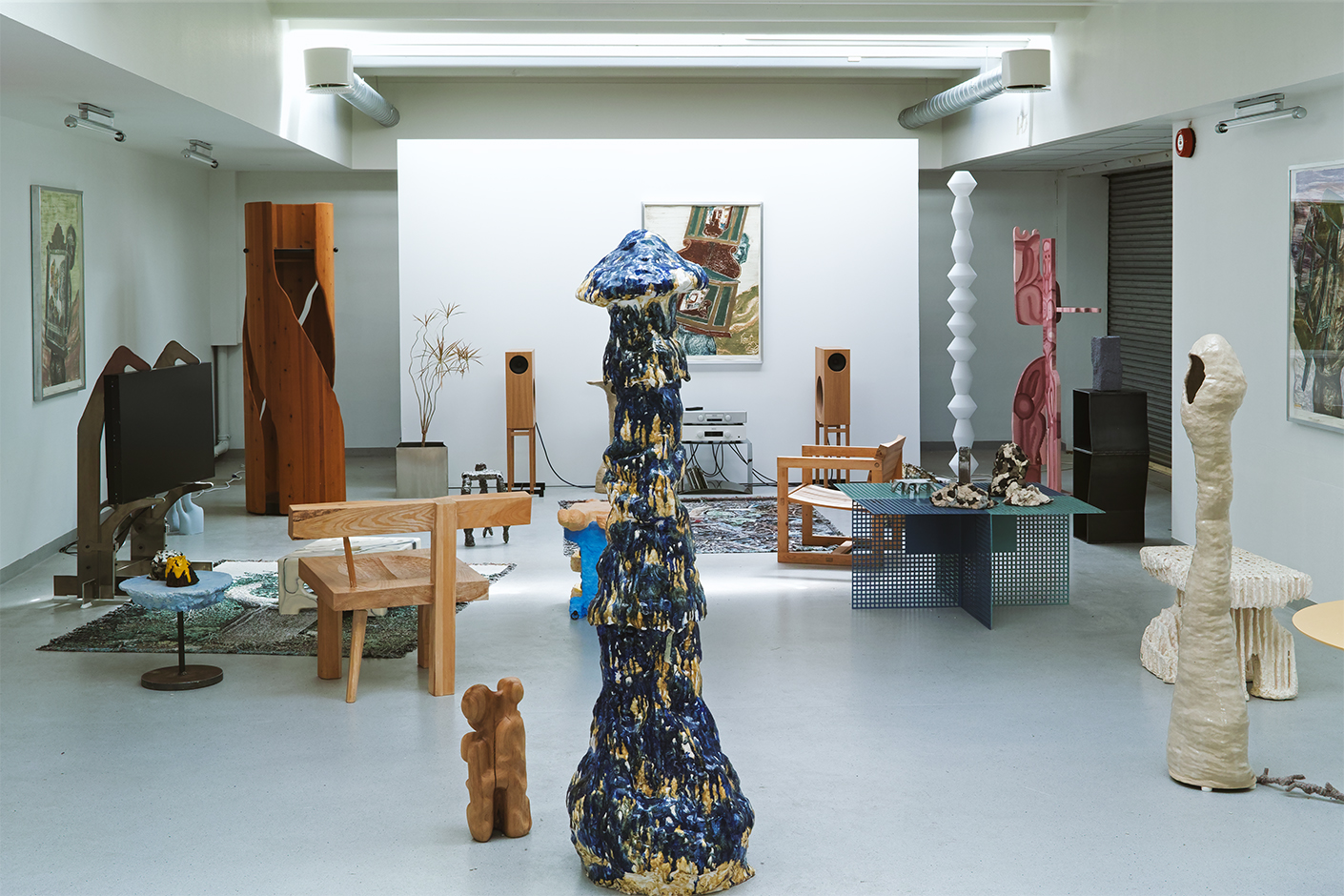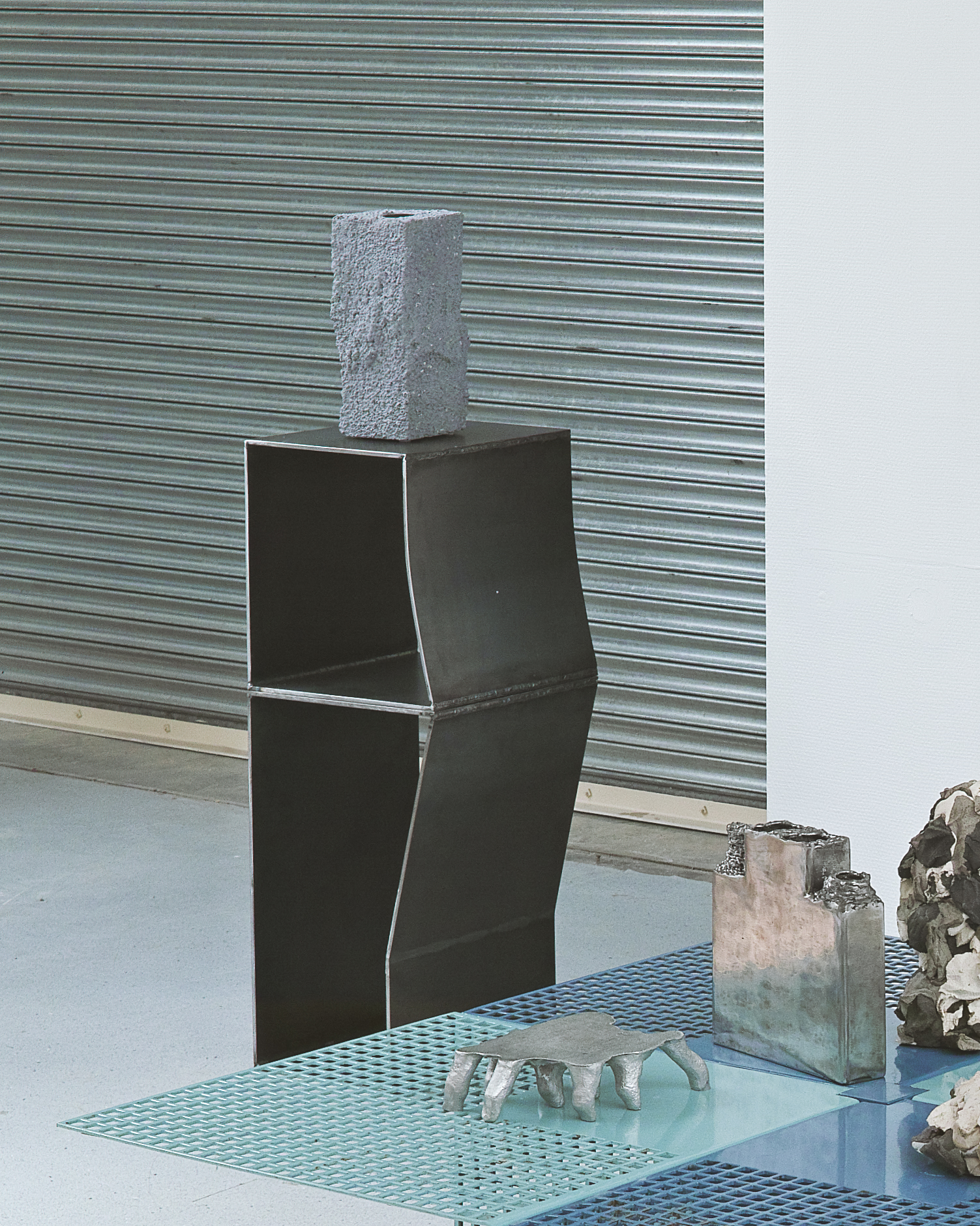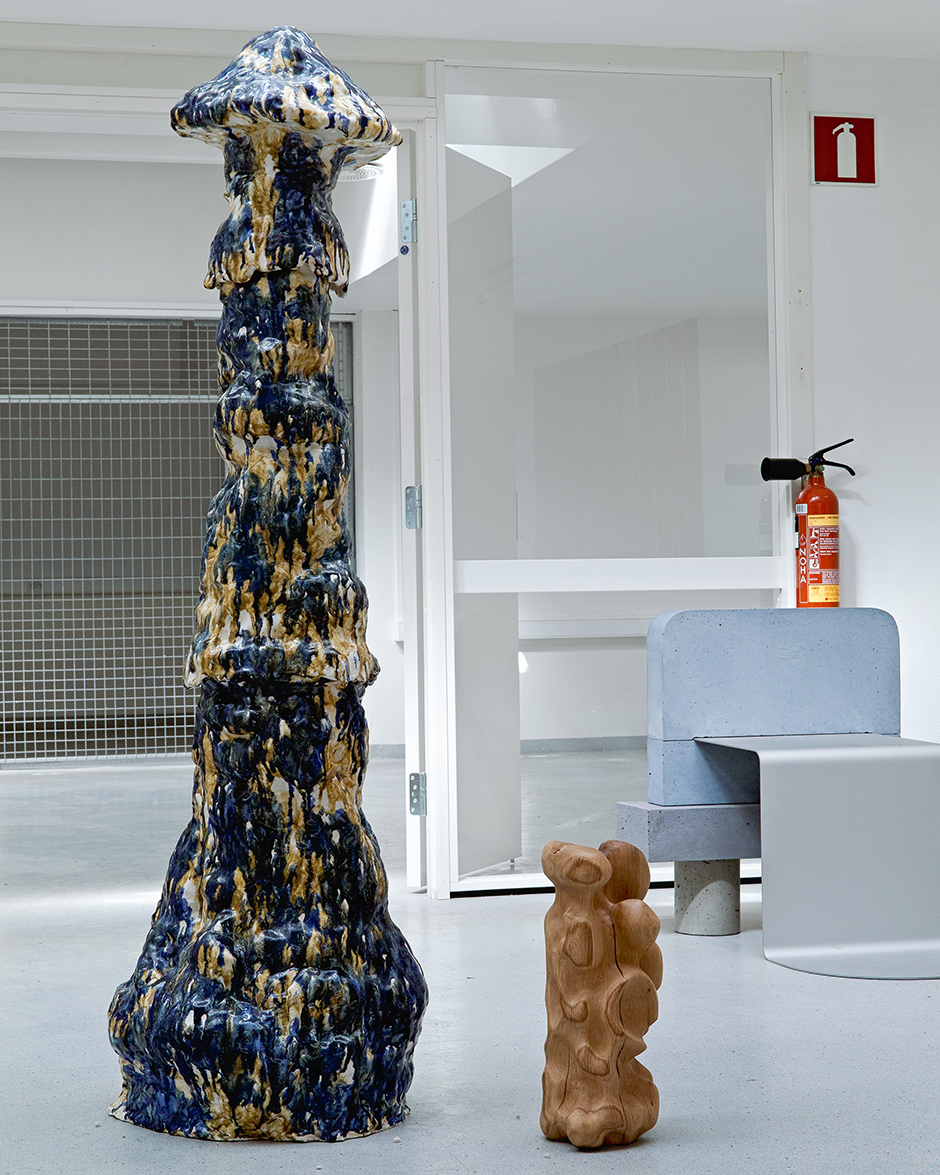 We loved the works on view at Bordsetting 2, a summer show at Pyton, the Oslo-based exhibition space run by Tron Meyer, Henrik Ødegaard, Richard Øiestad. Lots of perennial faves here like Sigve Knutsen, Pettersen & Hein, Falke Svatun, and Kent Fonn Skåre, and lots of new names as well, including Bjørn Mortensen, whose glazed stoneware tower can be seen in the image above.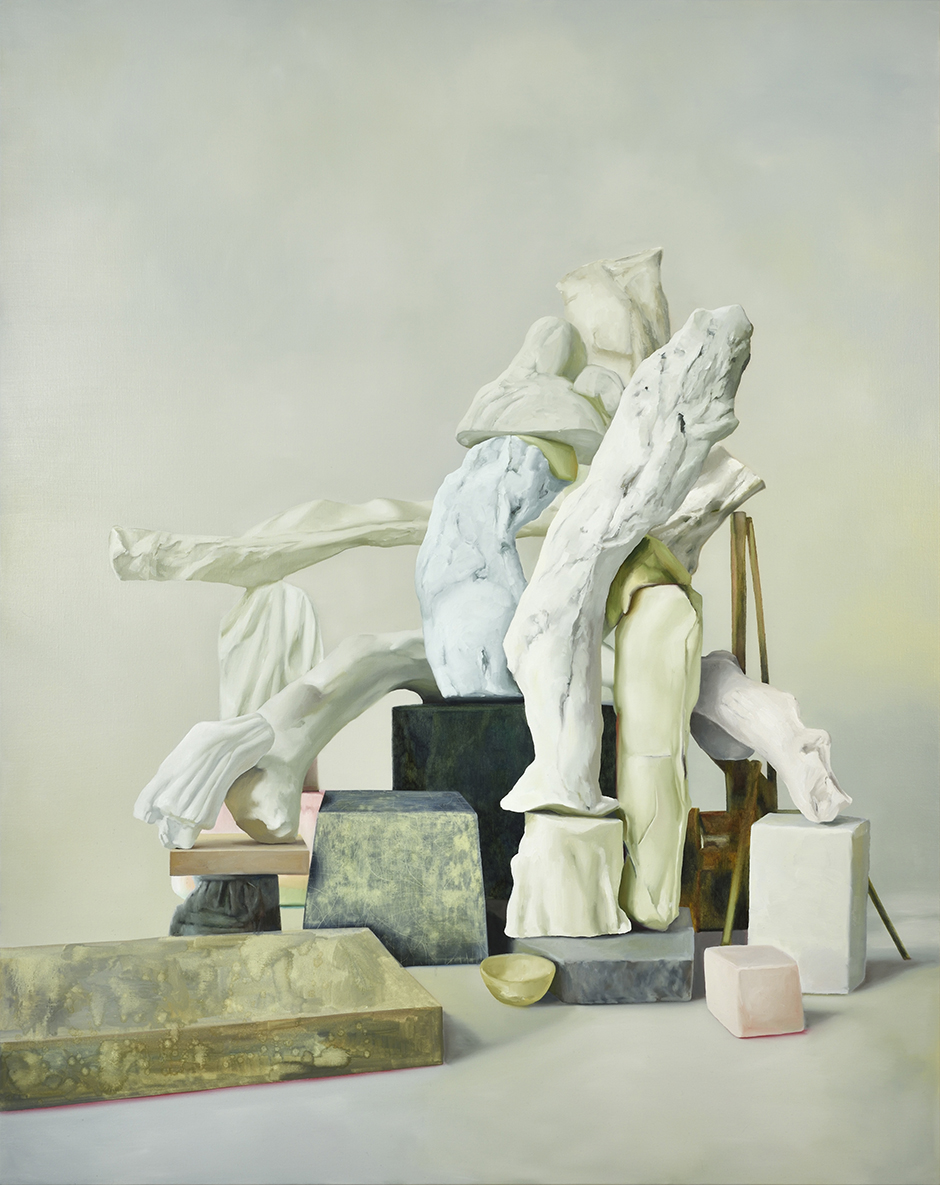 An exhibition themed around "summer" at the Parisian gallery Praz-Delavallade features 8 artists; our favorite of the bunch is Maude Maris, who works on the border between landscape painting and sculpture: Maris first molds small objects that she buys from flea markets or finds in the street in plaster. She then arranges a composition, takes a photo, and uses the photo as a basis for her painting.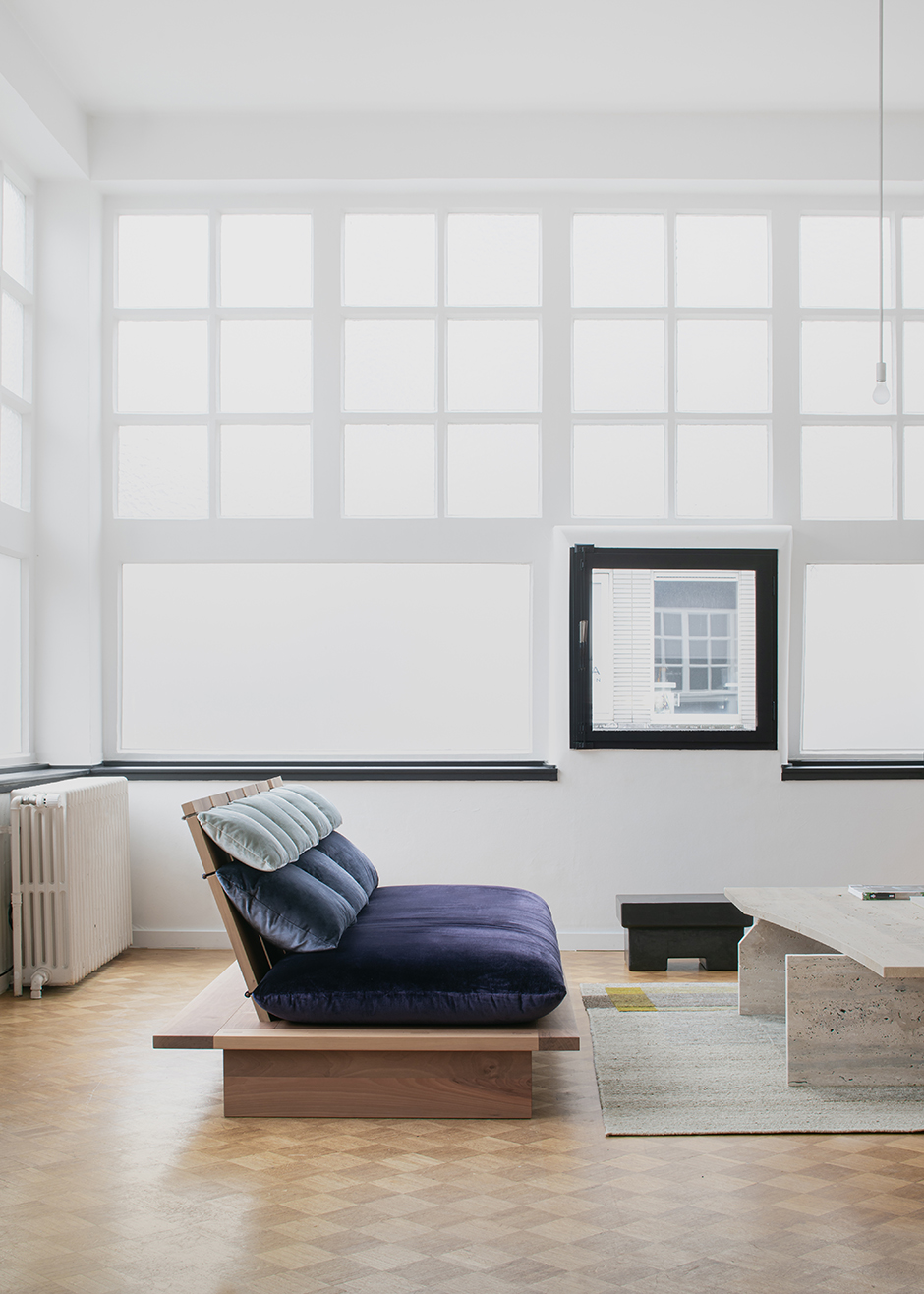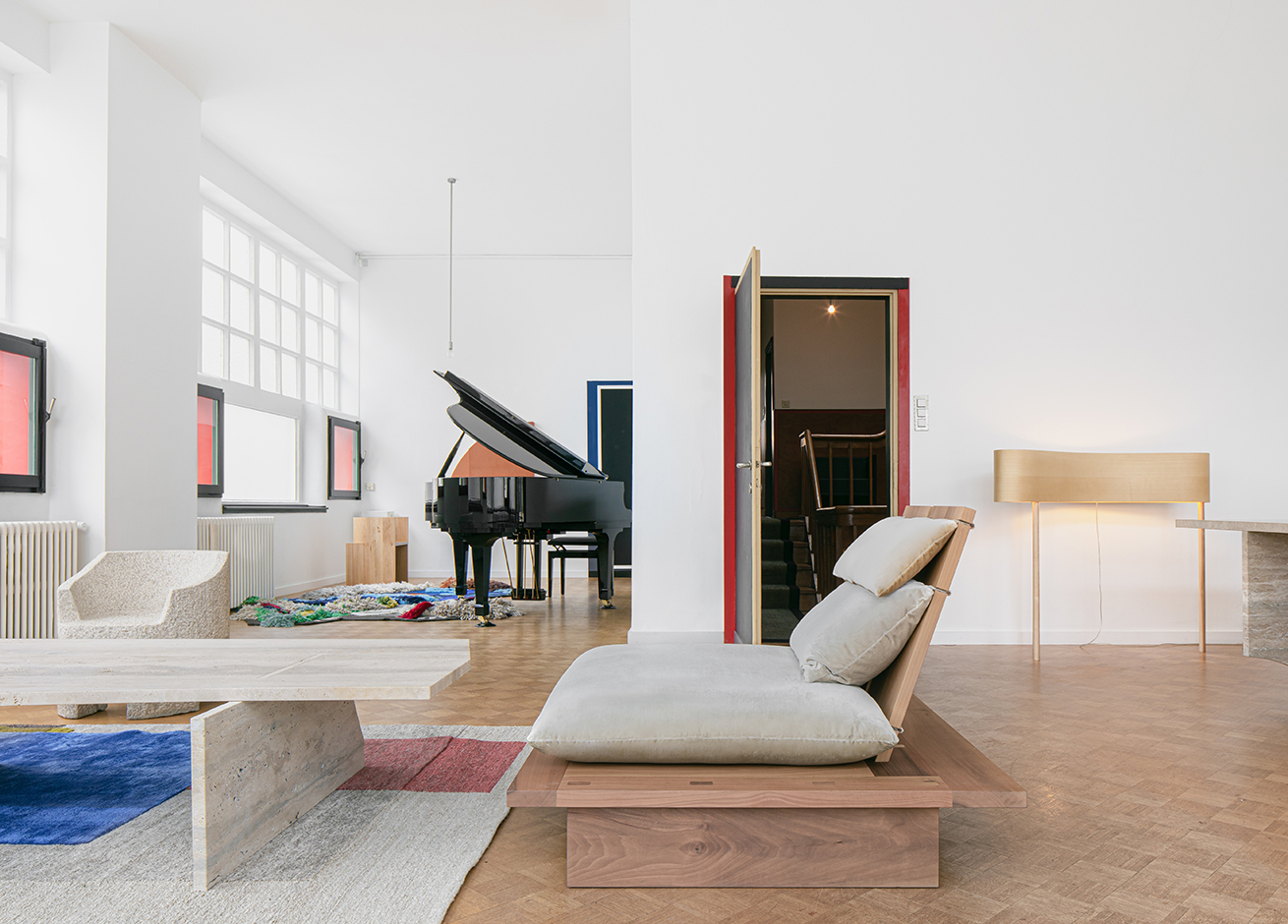 Architect Francesca Torzo — who trained with Peter Zumthor and opened a solo practice in Genoa in 2008 — recently developed her first furniture collection with Maniera Gallery in Brussels. Inspired by the visual language of architecture, the collection consists of 10 pieces of furniture, objects, and textiles, using materials like walnut, steel, brass, leather, basalt, reed, and silk velvet. Love that double-pillow sofa.