09.11.20
A Berlin Duo Whose Marriage of Art, Design, and Craft Is More Literal Than Most
When creatives describe their work as blurring the boundaries between design and art, it's rare that the effect is quite so literal as it is in the case of Berlin's Opt Studios — not only because it's the shared practice of a textile and product designer and her painter and sculptor husband, but also because the works themselves look like abstract artworks that just so happen to be hanging out on rugs and side tables. That kind of liminality is foundational for the couple, who are driven more by the desire to use their hands than to create anything that's either one thing or another. We spoke to partner Abigail Wheeler to find out more.
You mentioned that you're from the US and are now based in Berlin. Also that you have backgrounds in painting, sculpture, and textiles. How did Opt Studios emerge from all of that?
We're both from Pennsylvania. Leo is from Philly and that's where we met in 2008. Leo's background is in abstract painting and sculpture, and when we met he'd been working in a  plaster shop called Wells Vissar that specializes in the Italian Scagliola technique of using plaster casting to approximate marble and stone. He did custom sculpting work with the team there, including elements of the fireplace and cook line in the re-design of Tavern On The Green in Manhattan. It's one of the only plaster shops in the US that uses this technique.
During our time in Philly, we took a few trips to South and Southeast Asia, where I spent time learning traditional textile techniques in local workshops. I learned warp-setting on a backstrap loom in Nepal, Ikat weaving and batik dyeing in Indonesia, and woodblock printing in a small village in Gujarat, amongst other things. Textiles in particular are interesting as craft objects because they're art pieces, but used as utilitarian items. Through use, their value changes, and you see this so clearly in visually rich cultures like India and Bali. Leo and I have always had a penchant for craft; we come to design and art as craftspeople. We're skilled and practiced at making things with our hands, having been in direct contact with material and process for much of our lives.
We moved to Berlin in 2014 because I enrolled in university here, first getting a BA in textile design and then getting an MA in product design a year ago. Even though it's flanked by green spaces, Berlin has a dense, industrial feel, which inspired a lot of Leo's early work here, culminating in a few series of abstract paintings. Opt Studios started in 2017 as a studio practice meant to hone a mutual aesthetic between the two of us. Having a mutual creative practice is an attempt at having a visual conversation through different physical mediums. This is a newer process for us, collaborating on making objects with the person you are closest to.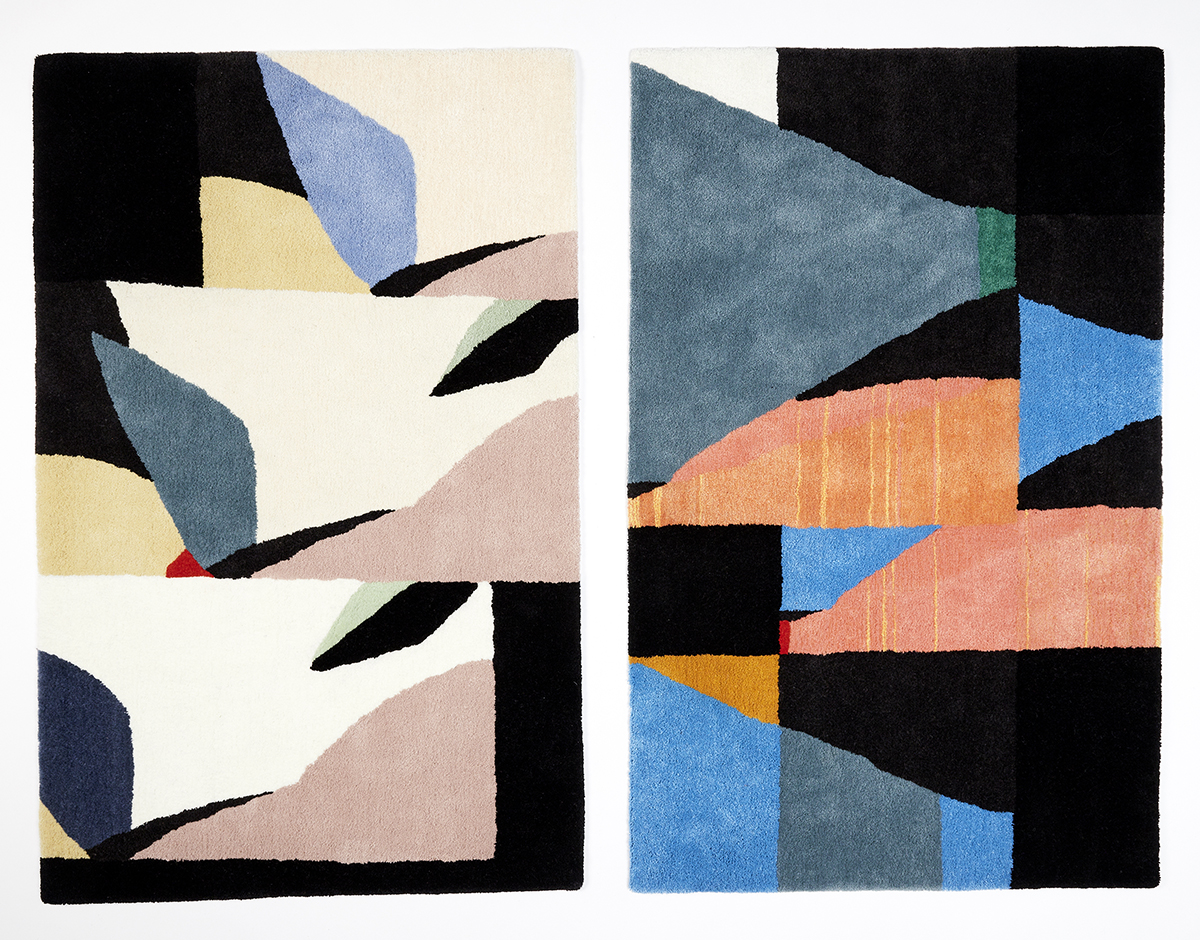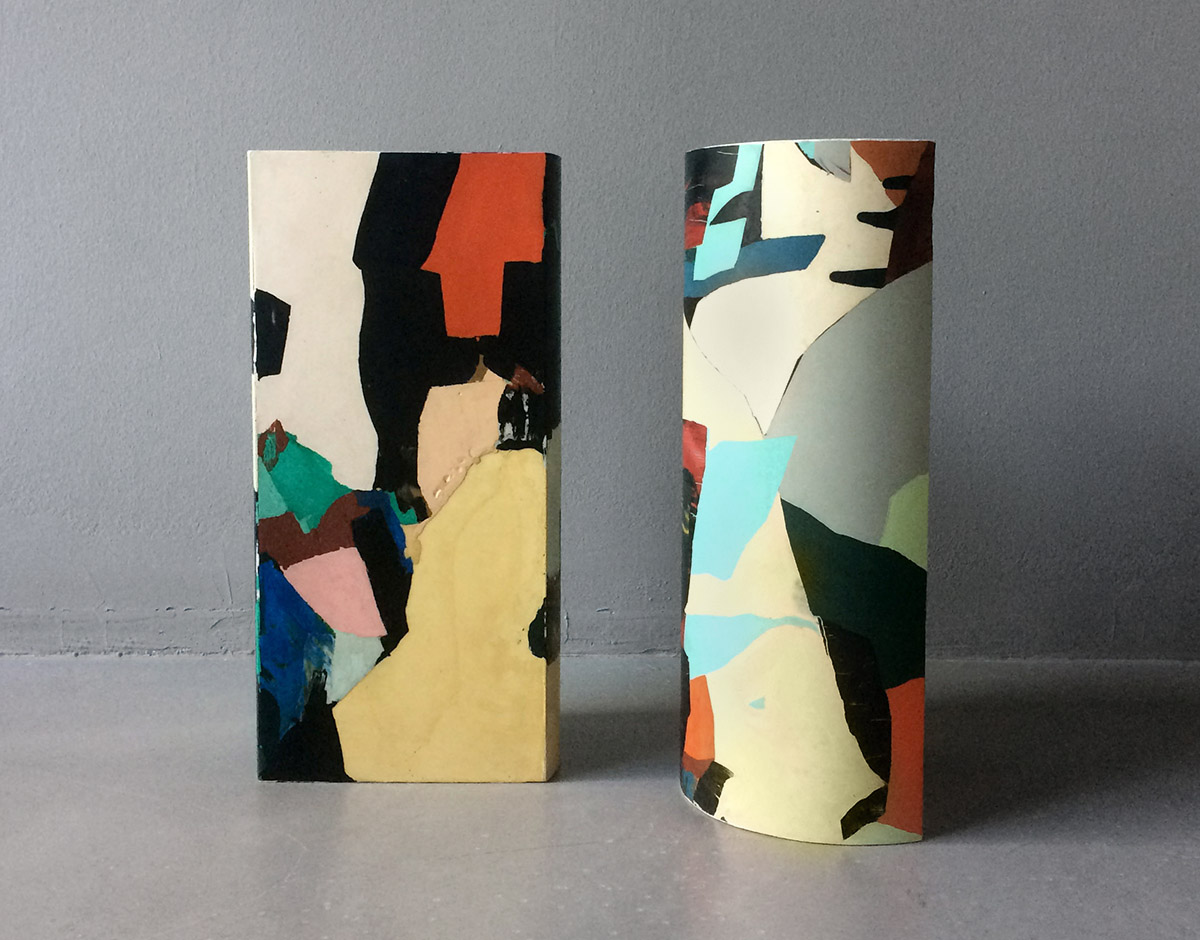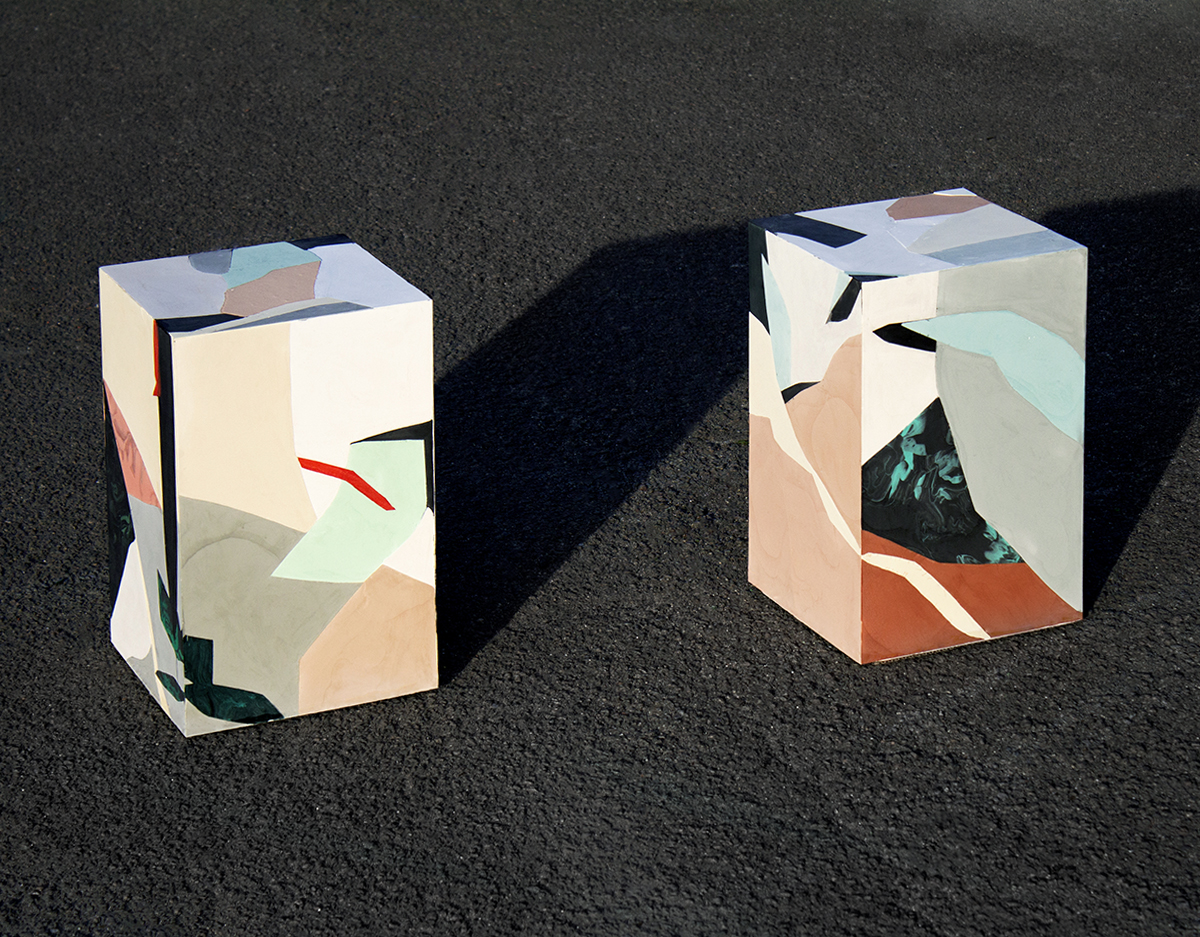 How would you characterize what's unique about your practice?
We find ourselves unusually positioned in the fields of functional art and collectible deisgn as we are some of the few who rigorously adhere to making our own work where we live, from concept to completion, all within anti-fragile, sustainable supply chains. This was especially apparent during the pandemic lockdown, when so much design production was shut down globally. Our production never stopped — we kept working because our supply chains are short and we touch every part of what we make before it goes to a showroom or customer. In times when so much of the dialogue in design is about sustainable materials, we ask, what about sustainable supply chains?
Why are your rugs one-offs rather than editioned or made to order, like most carpets?
I make the carpets myself, because I value being able to play the roles of not only designer, but artist and craftsperson as well. Through the process of making carpets I can engage with all of these categories, not just design. There are many carpet companies — even art-carpet companies — which send European designs to Nepal or Tibet to have people, who are often paid far too little for their expertise and knowledge, make the designs. This type of making process is fractured. Supply chains are much longer than they need to be in that case, so that profit margins can be higher.
Because we make the work ourselves, we make everything one-off because making the same design twice would be boring, and we have too many ideas. Making a one-off carpet as opposed to an edition also questions the value of a carpet. If there's only one, is it more precious? Would you be less likely to put it on the floor in its common, utilitarian position? If you put it on the wall, in a position where it's meant to be gazed upon, would you miss the familiarity of the haptic experience of a carpet?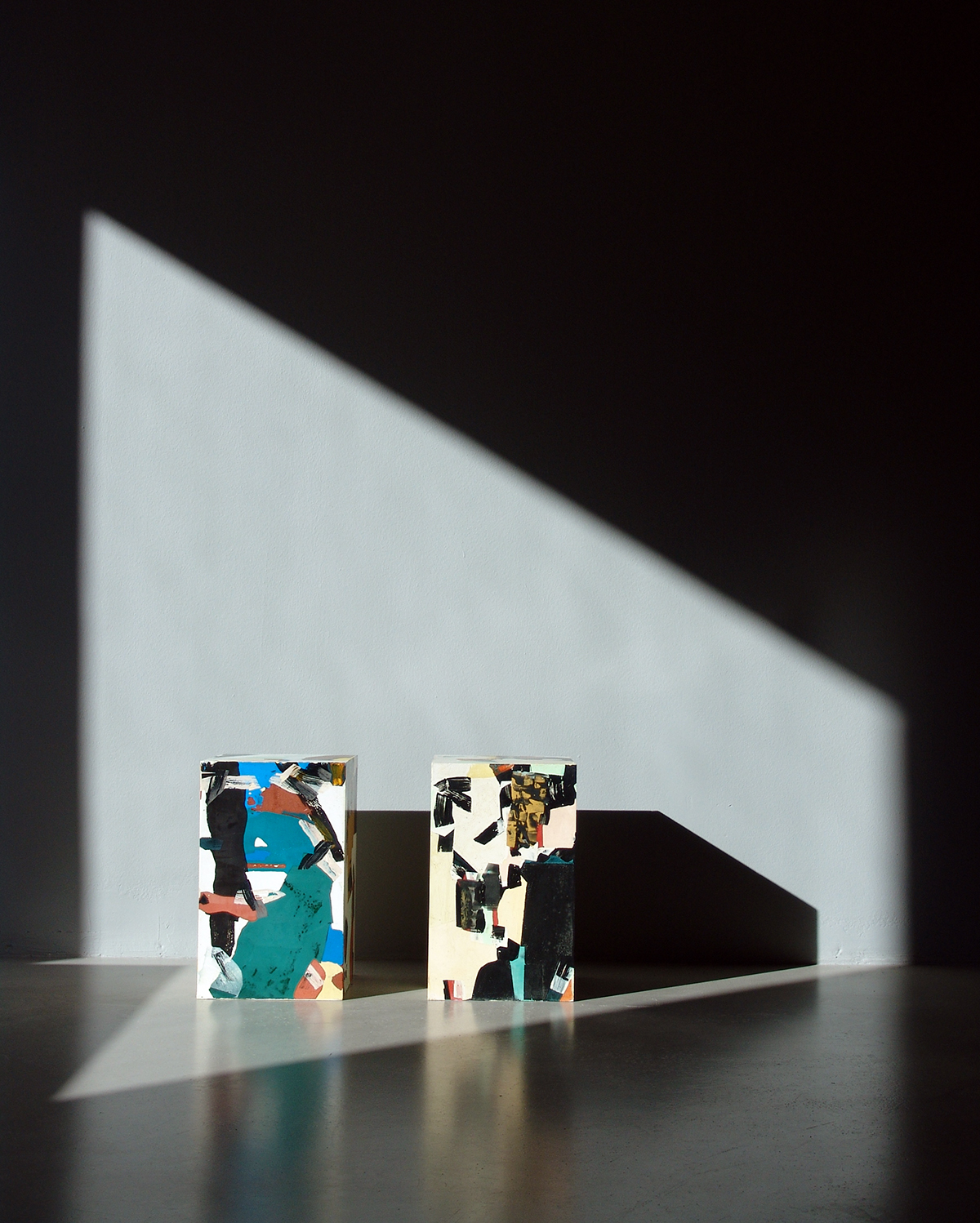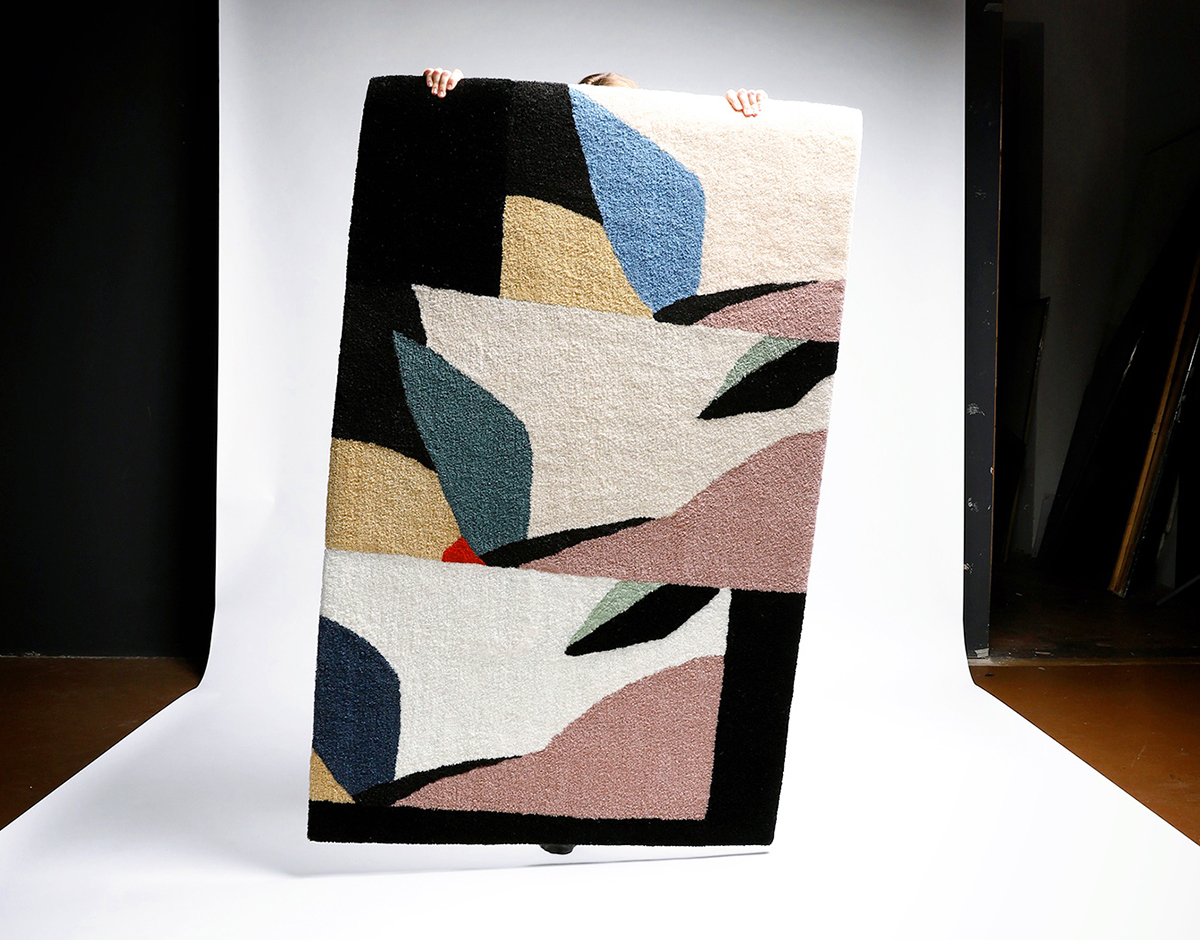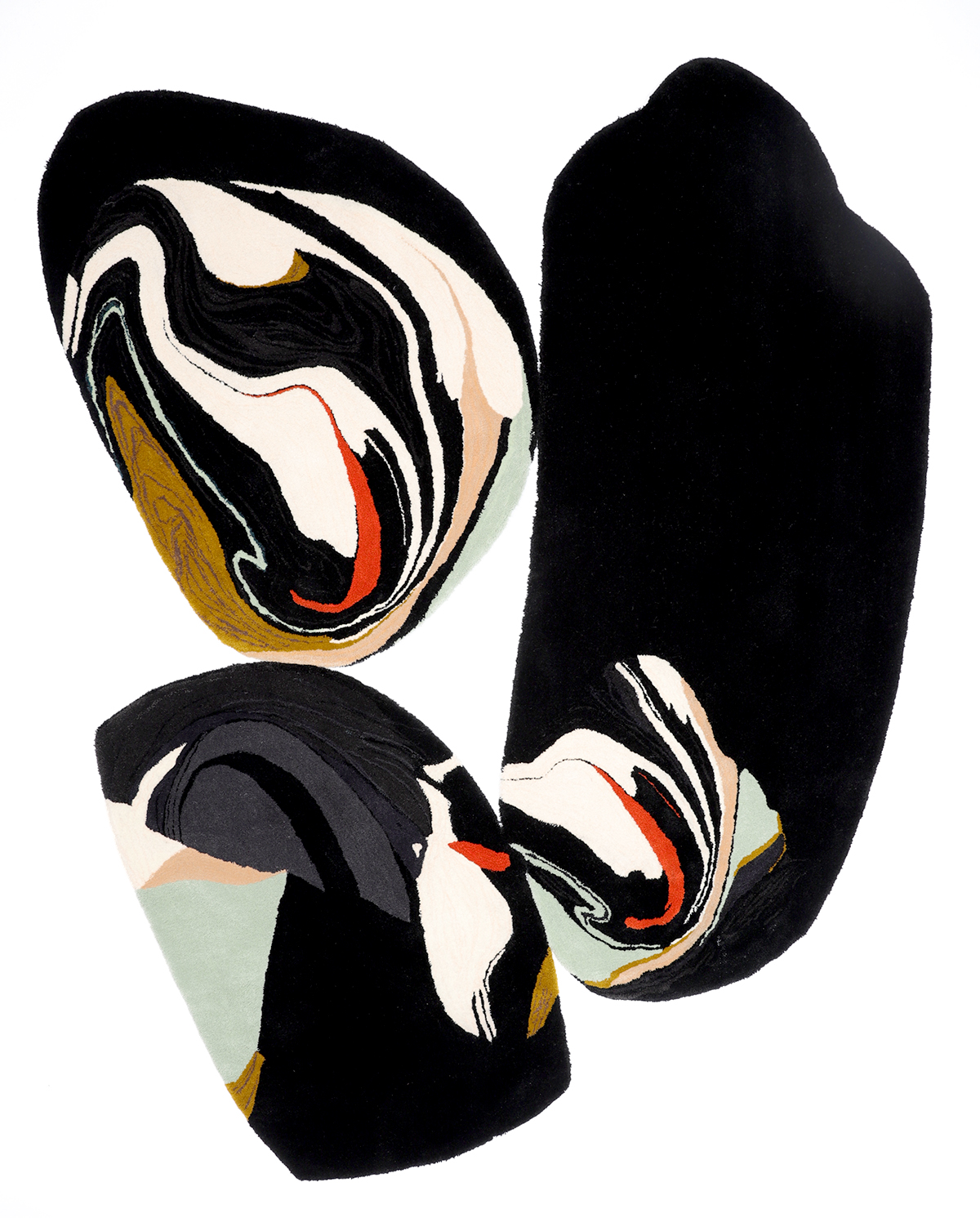 You call your Contained Abstractions and Noble Facets side tables "color studies." Does that just mean that their main concept is about playing with color, or are they actual studies for other work?
Most of our objects could be seen as studies for future works. This is especially exciting, to continually follow new paths that open up from a finished work. As a couple, we play back and forth in dialogue with each other and the objects that we make. A carpet is sometimes a re-worked composition of one of Leo's Contained Abstractions works.
Especially with the Noble Facets Series, which we physically make together, we're in dialogue with each other and with color, process, and material to bring the objects into the world. Leo mixes the colors, often inspired by geology and approximations of stone or marble. I pour the plaster in the marbled pattern, and together we compose each piece, having an intuitive conversation about where there should be a light section, where more contrast should occur, etc.
Art's constituent parts are basically worthless, but when assembled in a certain way, by certain individuals, and in certain contexts, this worthlessness is elevated into something greater than the sum of its parts. We're interested in this fabrication of value. The Noble Facets works are meant to be ambiguous, and you can't be sure how they're made. Are they are gemstones from space or something rendered by the human hand? What is their value and is the value something objective, or in the eyes of the beholder?
Are there any external reference points you can talk about in terms of the inspiration for or process behind this work?
We're interested in nuance, ambiguity, aesthetics, and how those things relate to the human experience. We're tremendously inspired by human biology. It's special that we as humans make things. We began doing this long ago, and it became one of our species' foundational survival strategies. We began externalizing our biology into objects and these objects took on many forms, starting with rudimentary tools and evolving into craft works like vessels, shelters, and covers. This eventually led to more expressive ways of making, and we created decorations for the body, adorning ourselves and surroundings with ritual and symbolic objects. And then we began distinguishing between different categories of making. Craft developed into art and design was borne of these two categories. Our work actively plays between these categories.
More literally, we're inspired by aesthetics observed while traveling around the world: Japanese printmaking, woodworking and yokai illustrations, Berber carpets and Gees Bend quilts, scagliola, abstraction, Brutalist architecture, tropicalism, illusion, images of geological formations, outer space and planetary bodies, science fiction, Balinese facade sculpture, and other artifacts of the Anthropocene.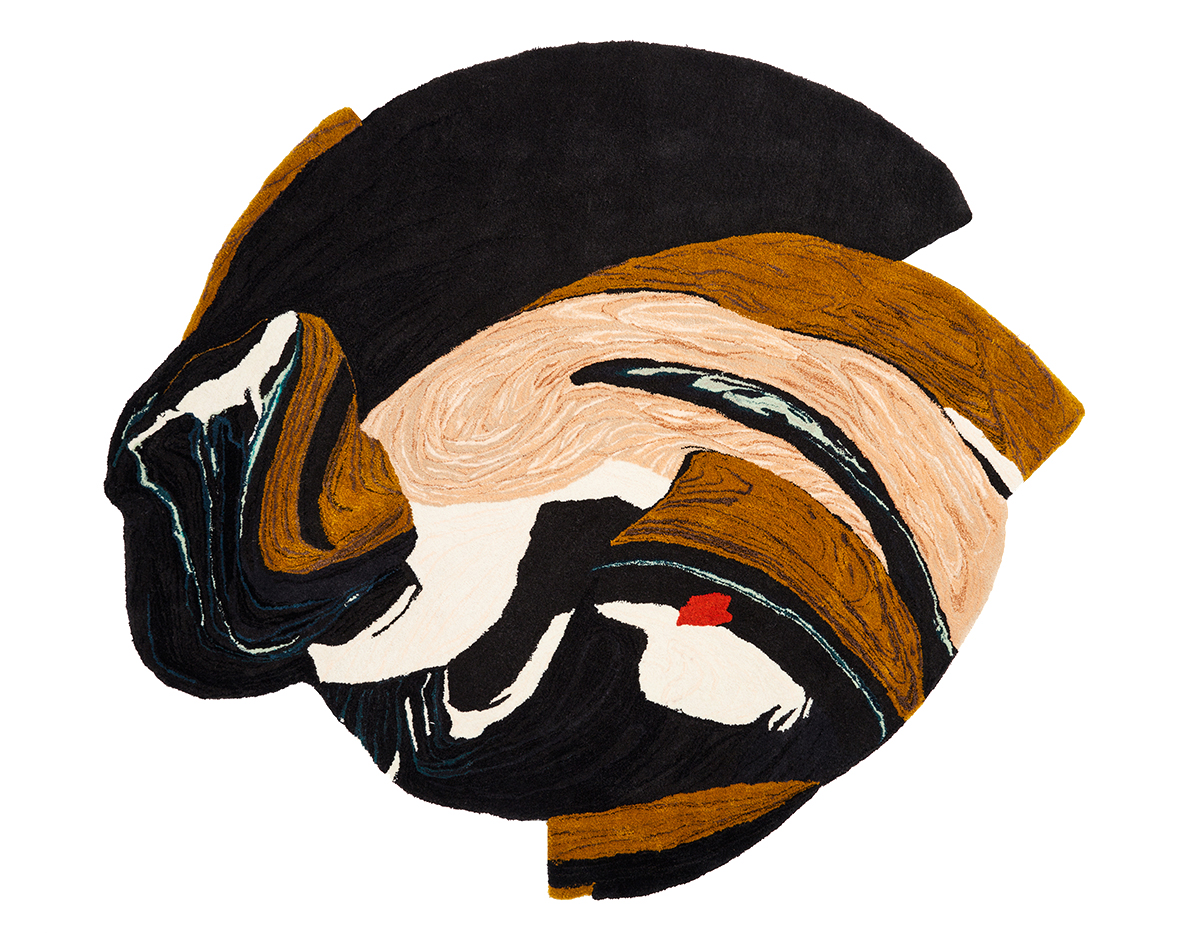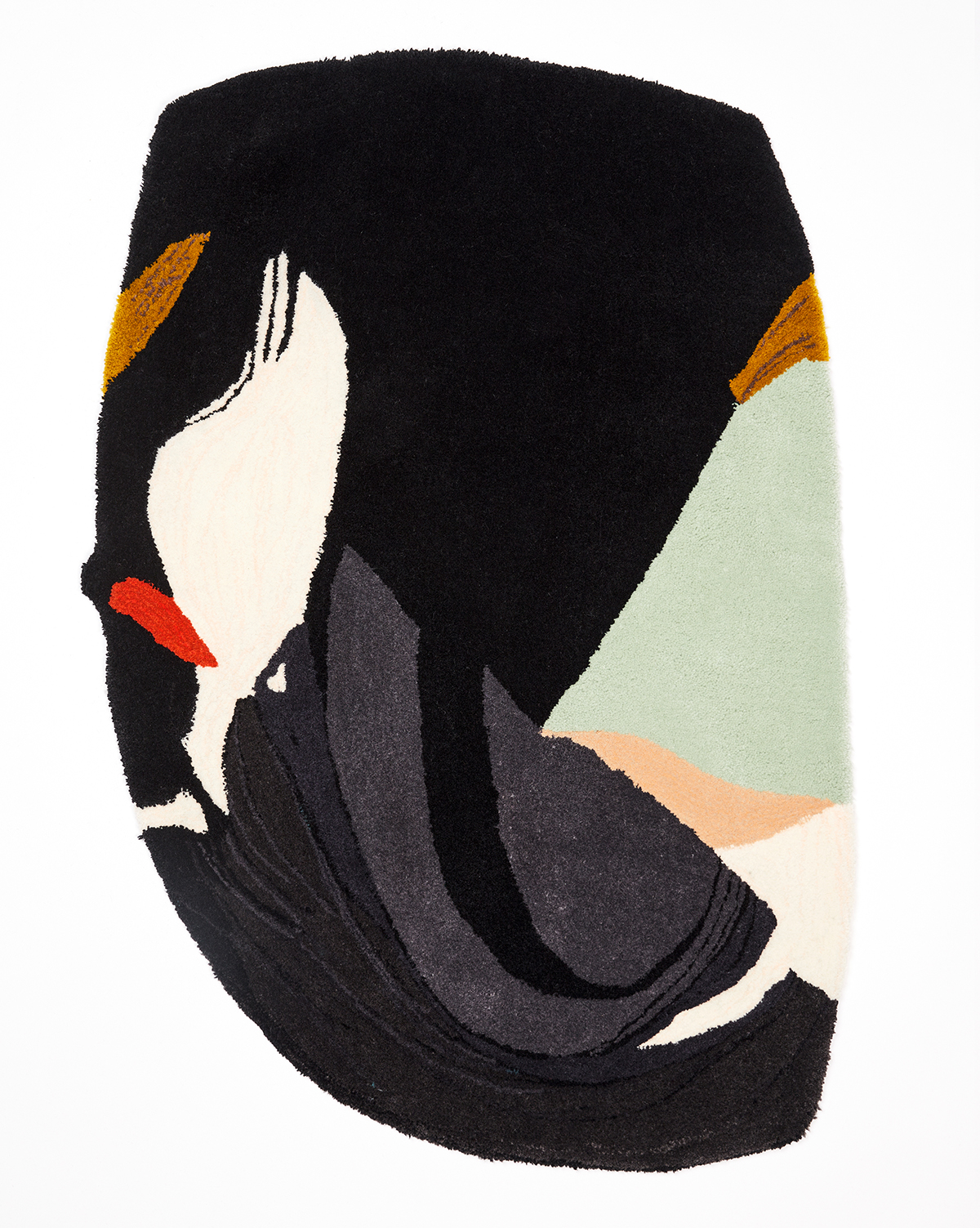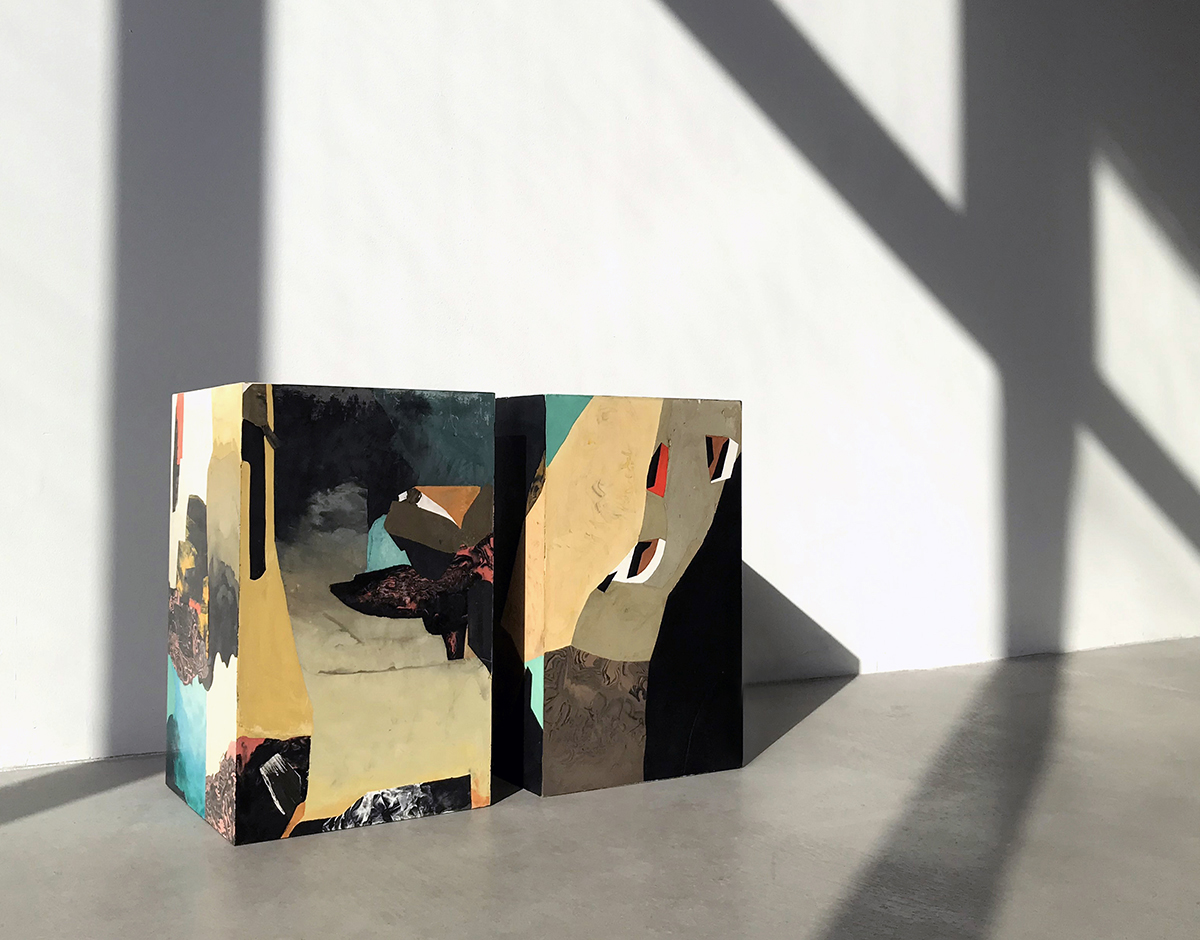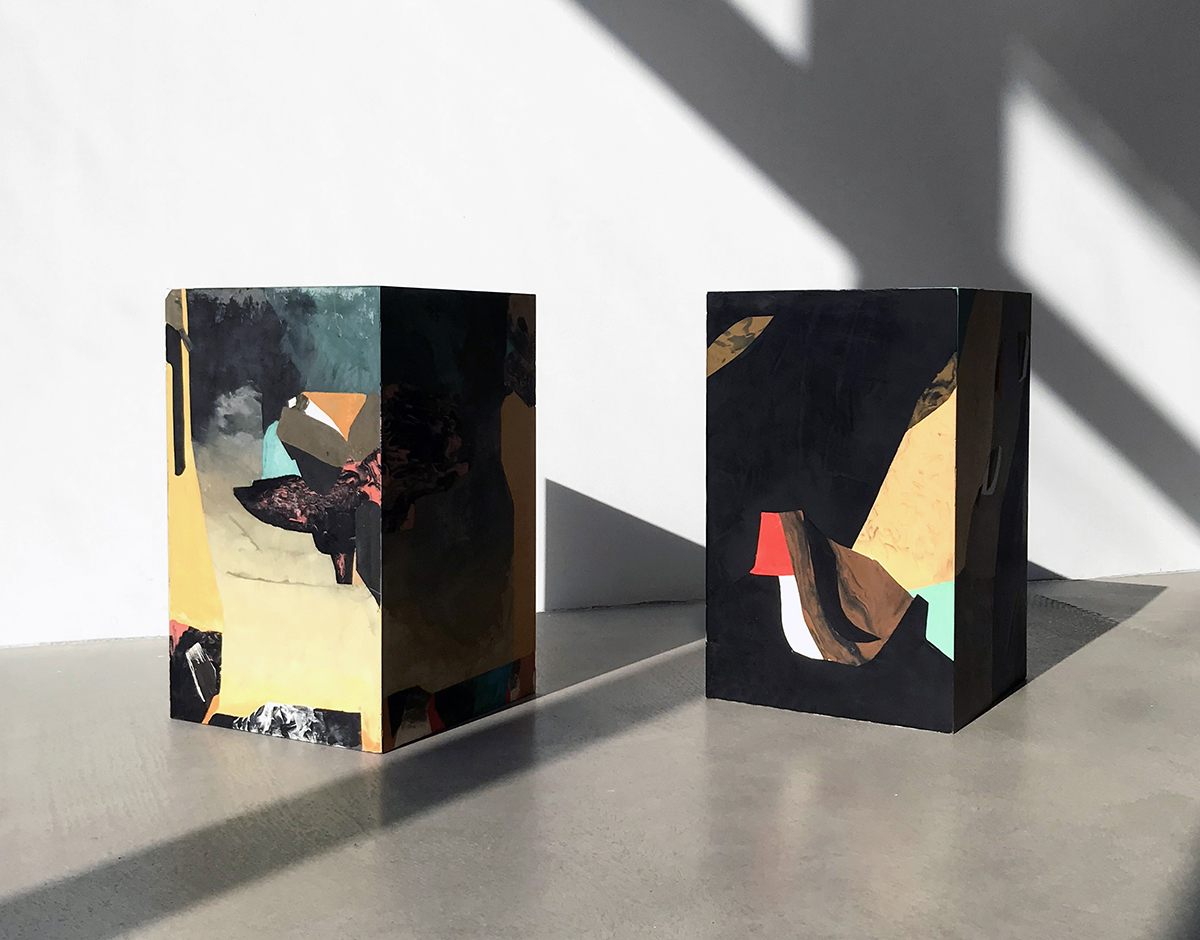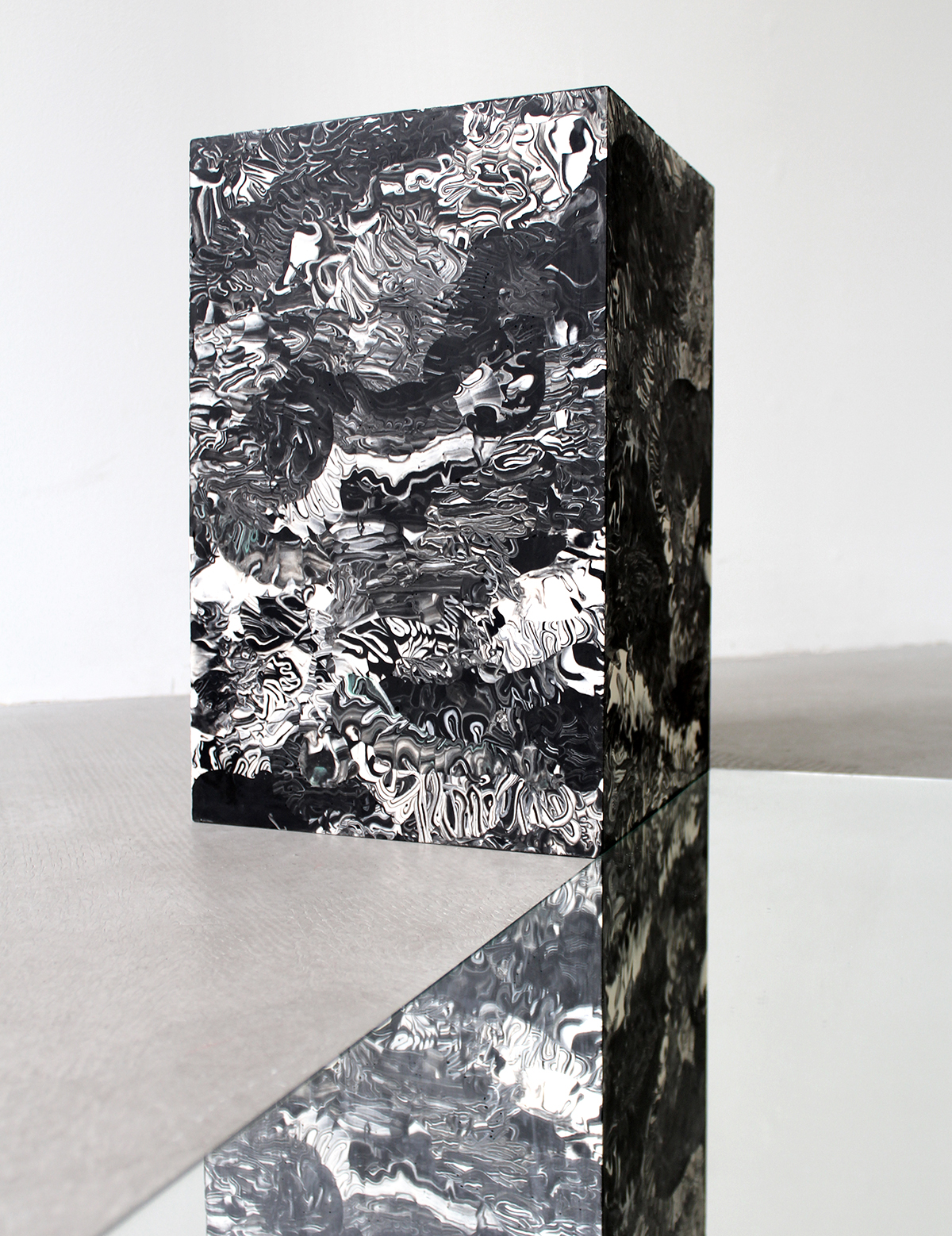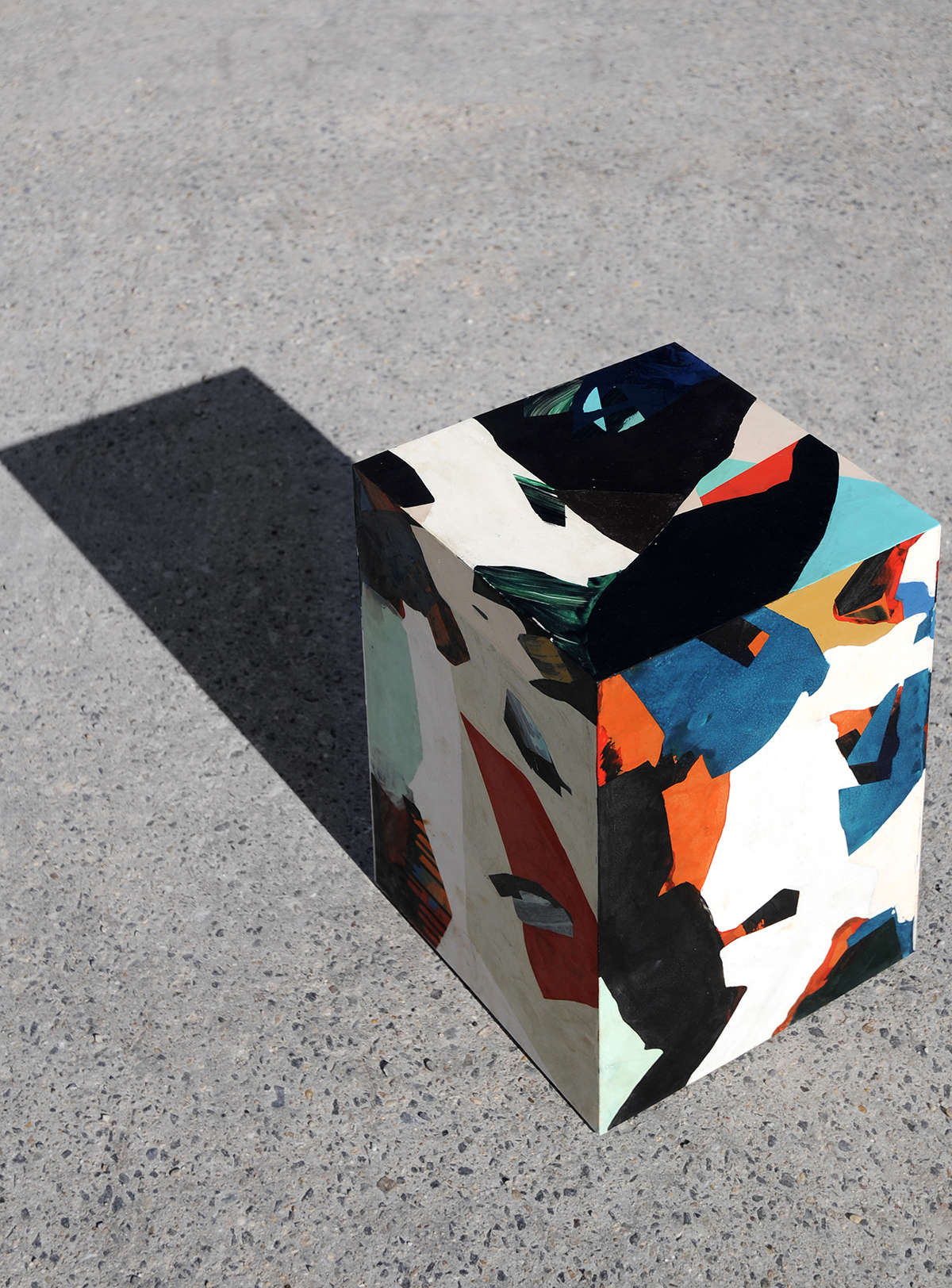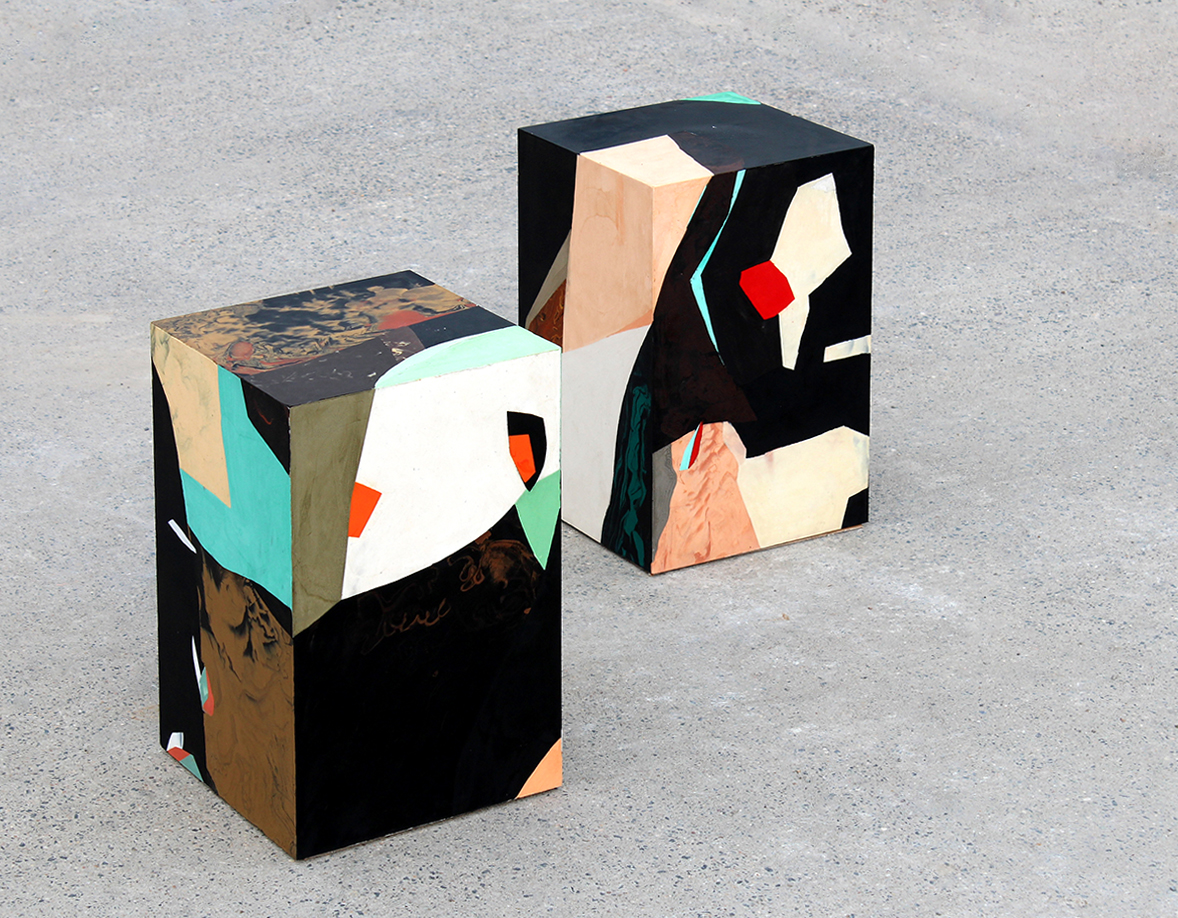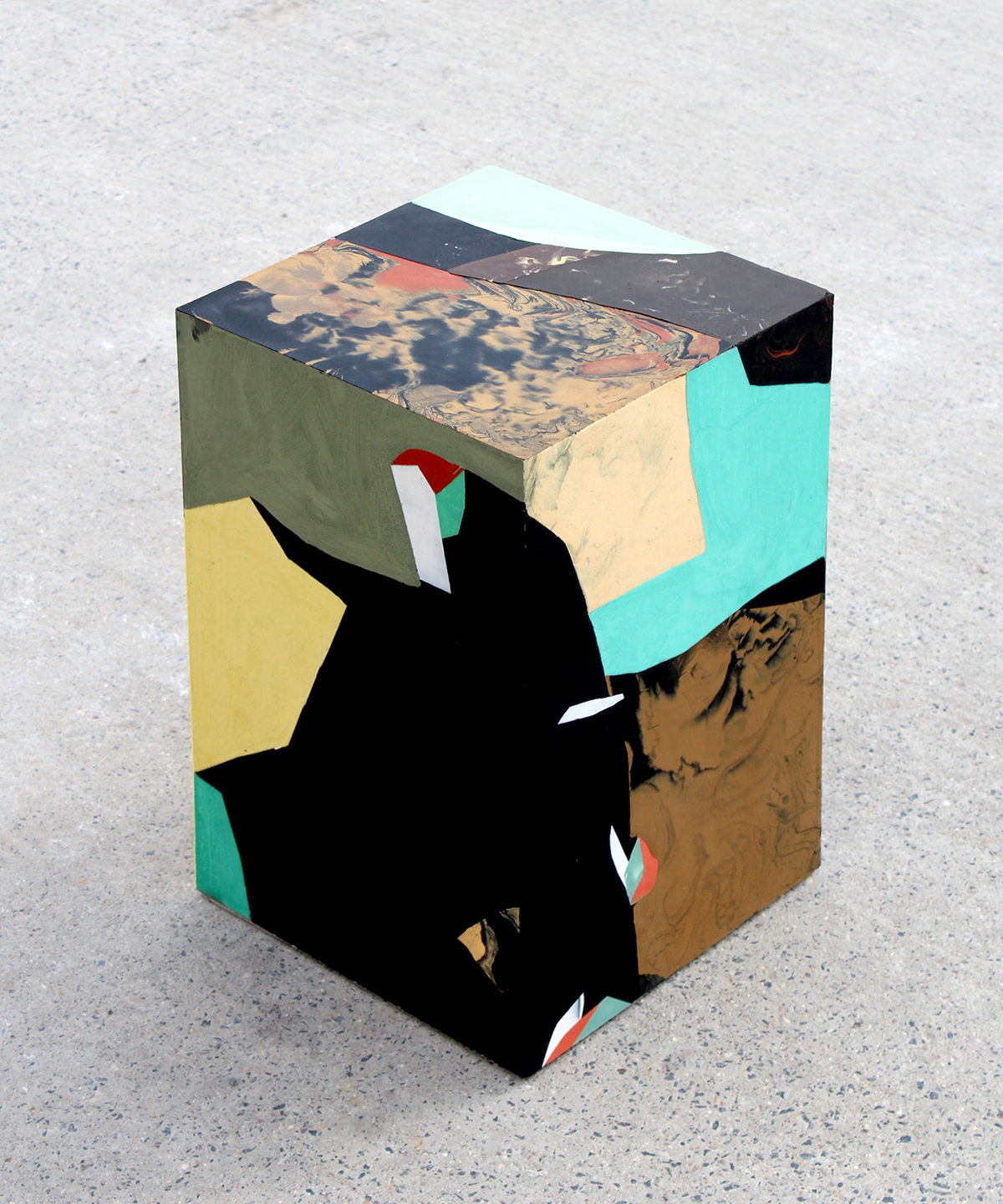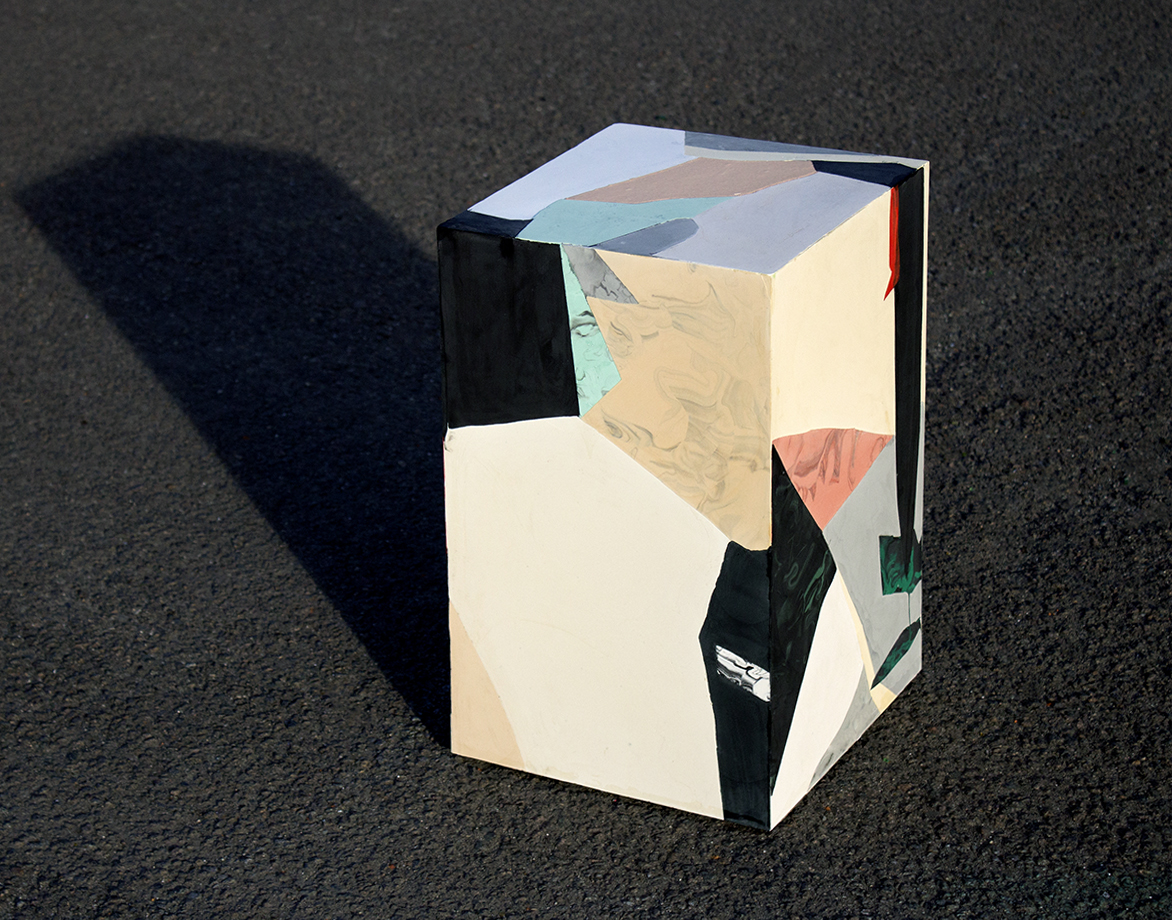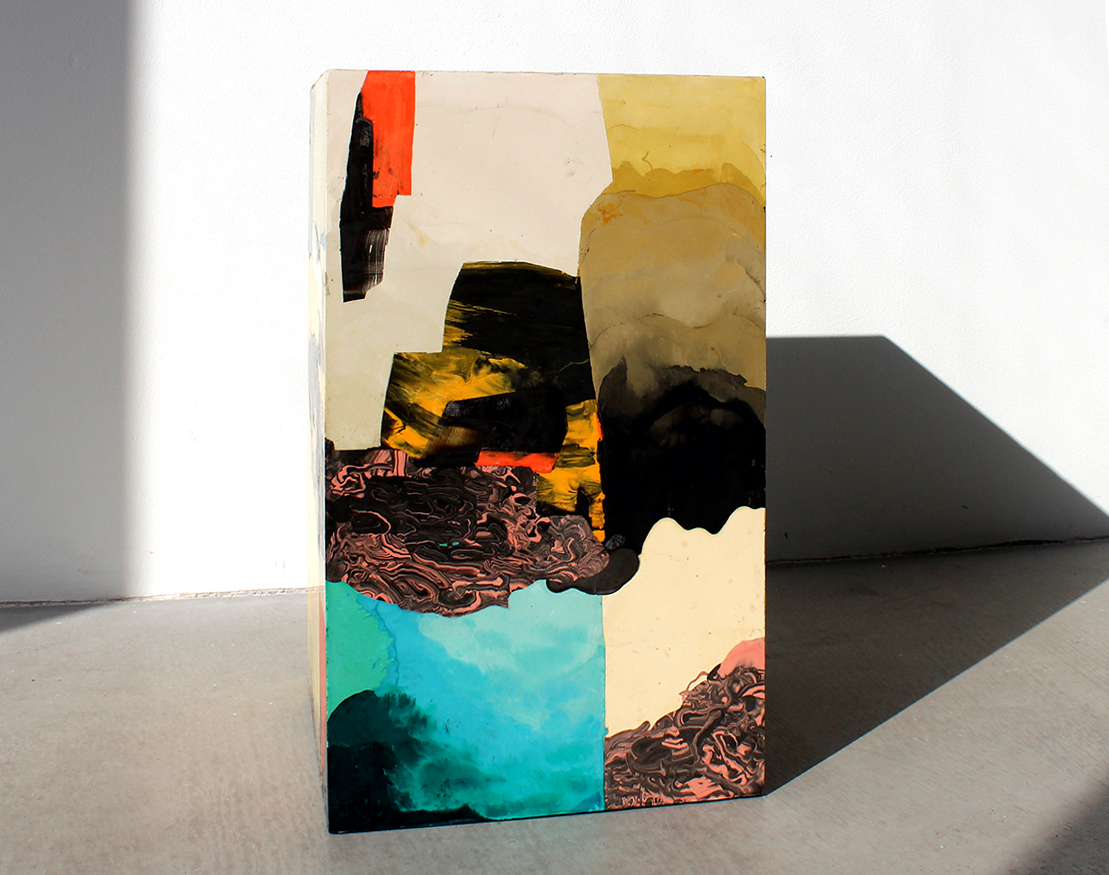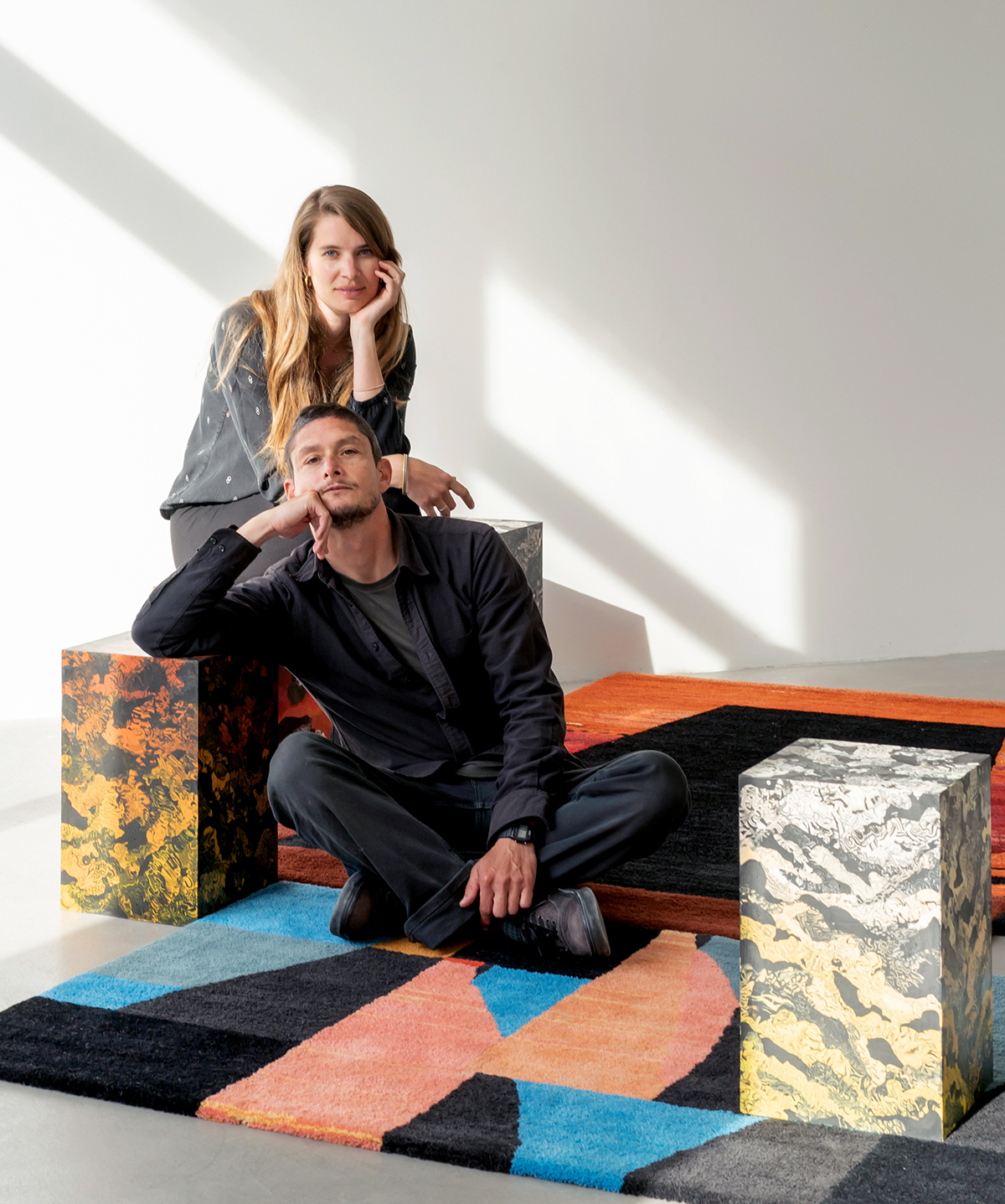 Portrait photo by Junshen Wu