10.01.20
Meet Chaos Programme, the Interiors Firm at the Forefront of China's Ever More Progressive Design Scene
The Bund in Shanghai is a stretch along the edge of the Huangpu River, dividing two parts of the city. In a pre-COVID world, on any given day, you'd see this waterfront bustling with tourists, phones and cameras out snapping away. Behind them, the road is lined with historical neo-classical and Art Deco buildings, but their lenses are pointed across the river at the magnificent futuristic skyline of Lujiazui, Shanghai's financial district, where shiny glass buildings shoot into the sky. At night their colorful lights are reflected on the water: postcard-ready.
Established in 2017 by architectural designers Yabin Zhang and Cao Fang, Chaos Programme is a Shanghai-based architectural and interior design studio on the rise. When tasked with creating a lifestyle gift shop for Beast Bling Bling based in Lujiazui, they craned their necks to the skyscrapers around them for inspiration. The brief that came in wasn't specific, just to create something different for the new retail concept. Their idea was to create an interpretation of a mini Lujiazui and they called the project 'Metropolis'. Although the ceiling is 8 meters high, they didn't create a multilevel structure. Instead the action happens on the tiled ground floor with colorful shop fittings in pink, blue, green and yellow, while the space above becomes a feature of folded, perforated metal panels in a silver grid that you can see right through to the next layer. They're reinforced by more than twenty seven-meter tall columns, and lit up by light belts that mimic the clouds that gather around the skyscrapers on a cloudy day.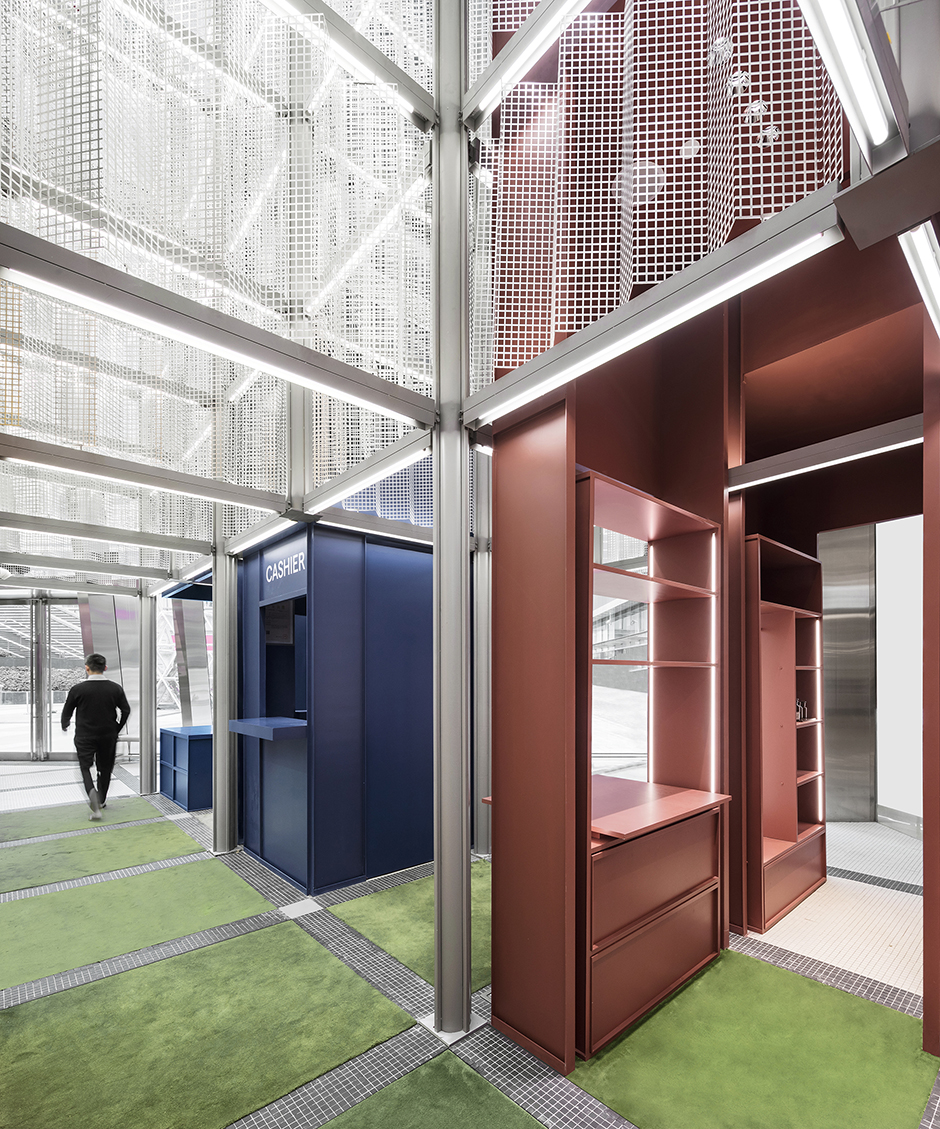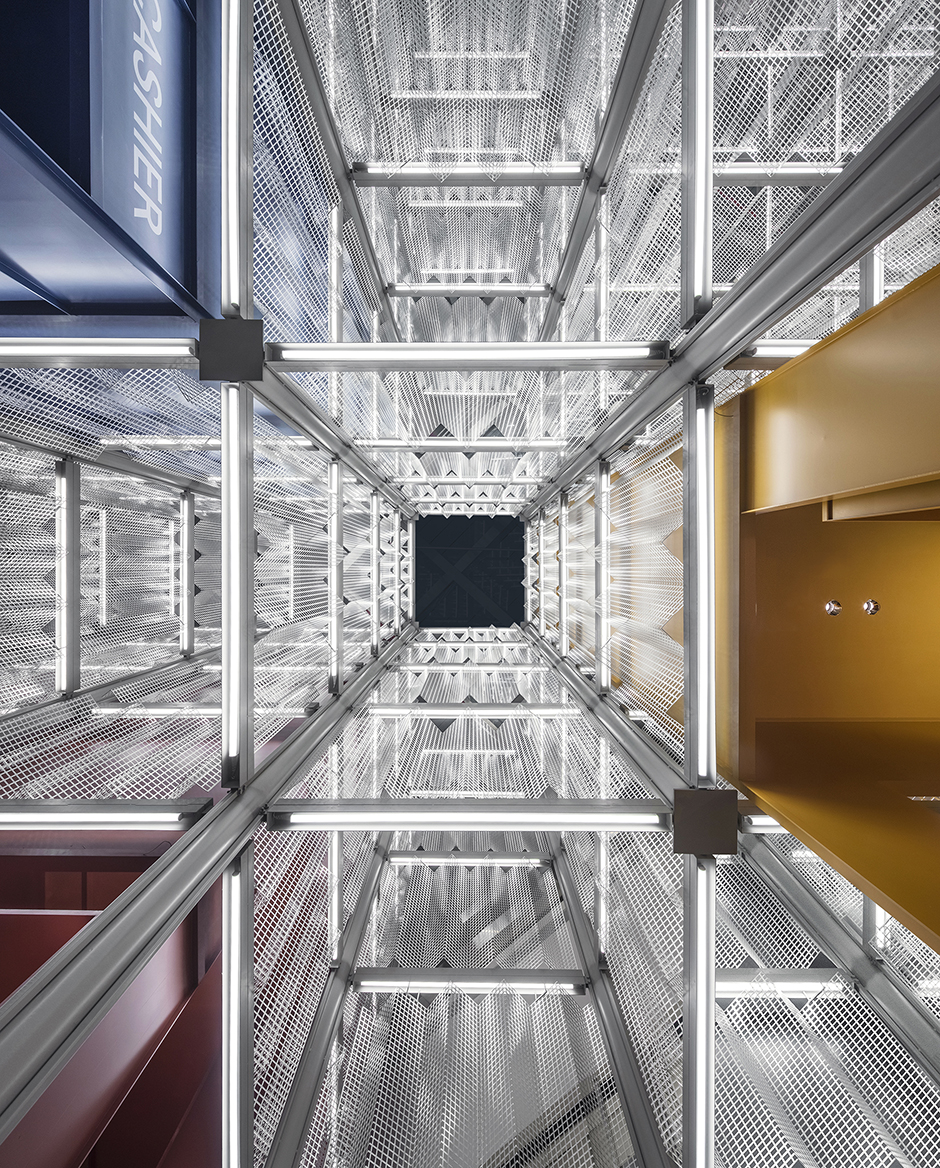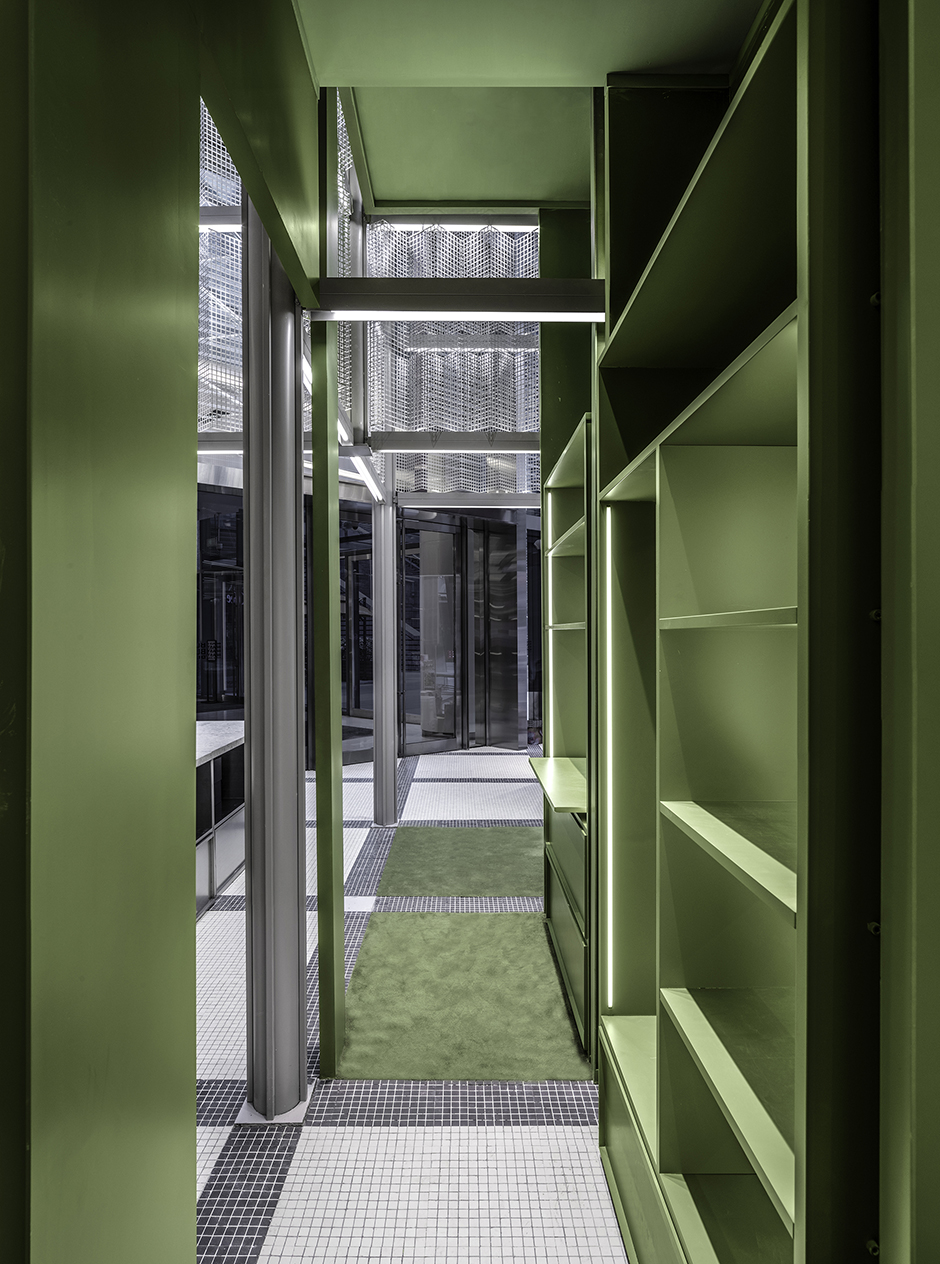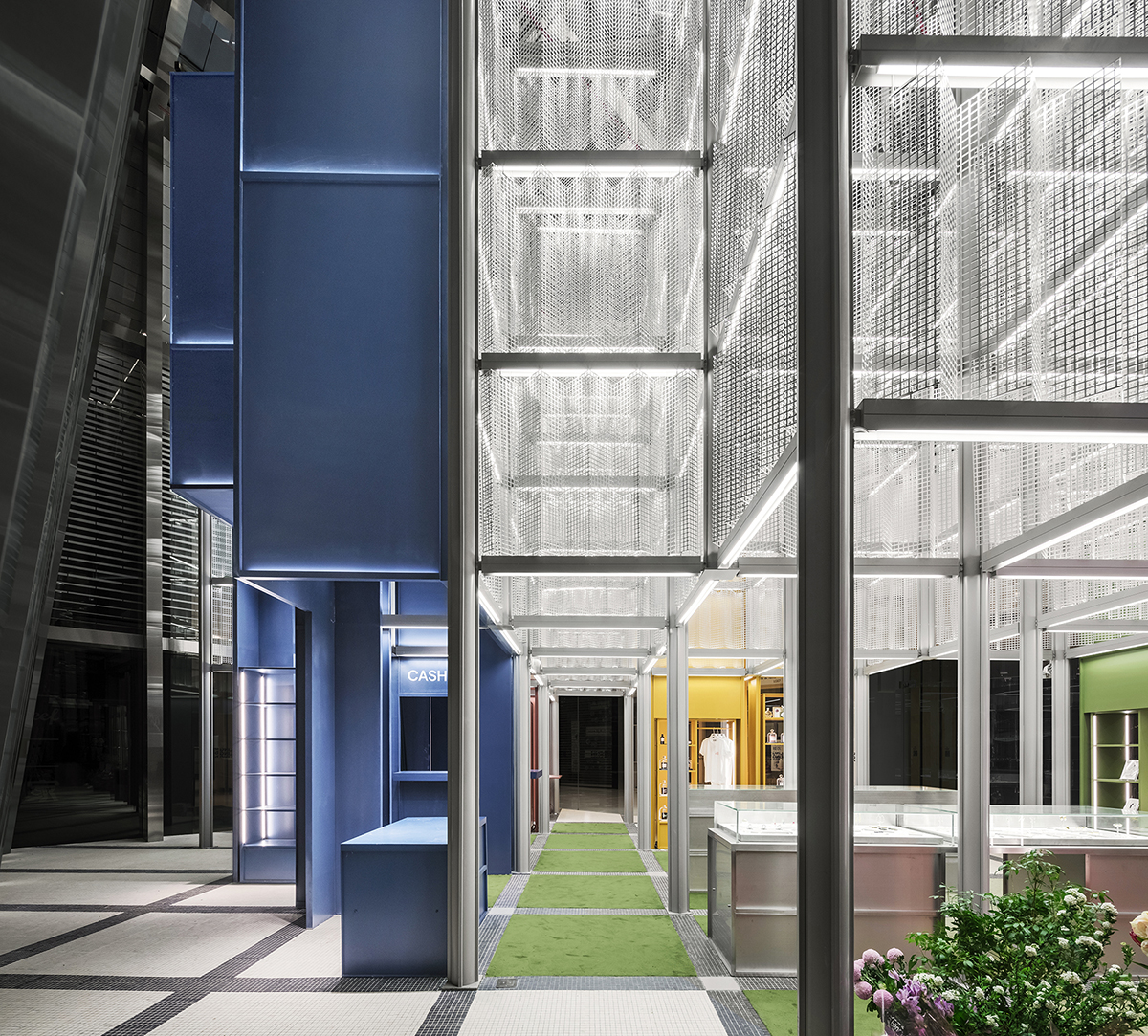 Beast Bling Bling is one of a chain of Beast lifestyle stores that began as a trendy online flower shop, and now sell flowers, beauty products, homeware and furniture, and jewelry across different locations. The latest Beast concept, designed by Chaos Programme, is a collaboration with Danish design company Gubi that launched this year. Beast x Gubi House is a boutique hotel and cafe in a 100-year-old, heritage-listed mansion in the dappled light of Shanghai's Former French Concession. A micro hotel, really, with just two suites. No alterations could be made to the exterior but Chaos Programme transformed the interior into a calm, harmonious space in muted pinks and dusty grays to best display the Scandinavian Gubi furniture throughout the three-story building. Their use of materials — terrazzo, wood, rattan, marble and travertine — takes cues from Gubi's collection. On the first floor there's a room dedicated to the art of floristry and on the walls are paintings by Shanghai-based artist Zhang Enli. For this project, Chaos Programme was inspired in part by Italian architect Carlo Scarpa who was largely inspired by Japan, adding to the conversation between East Asia and Europe that Beast and Gubi initiated.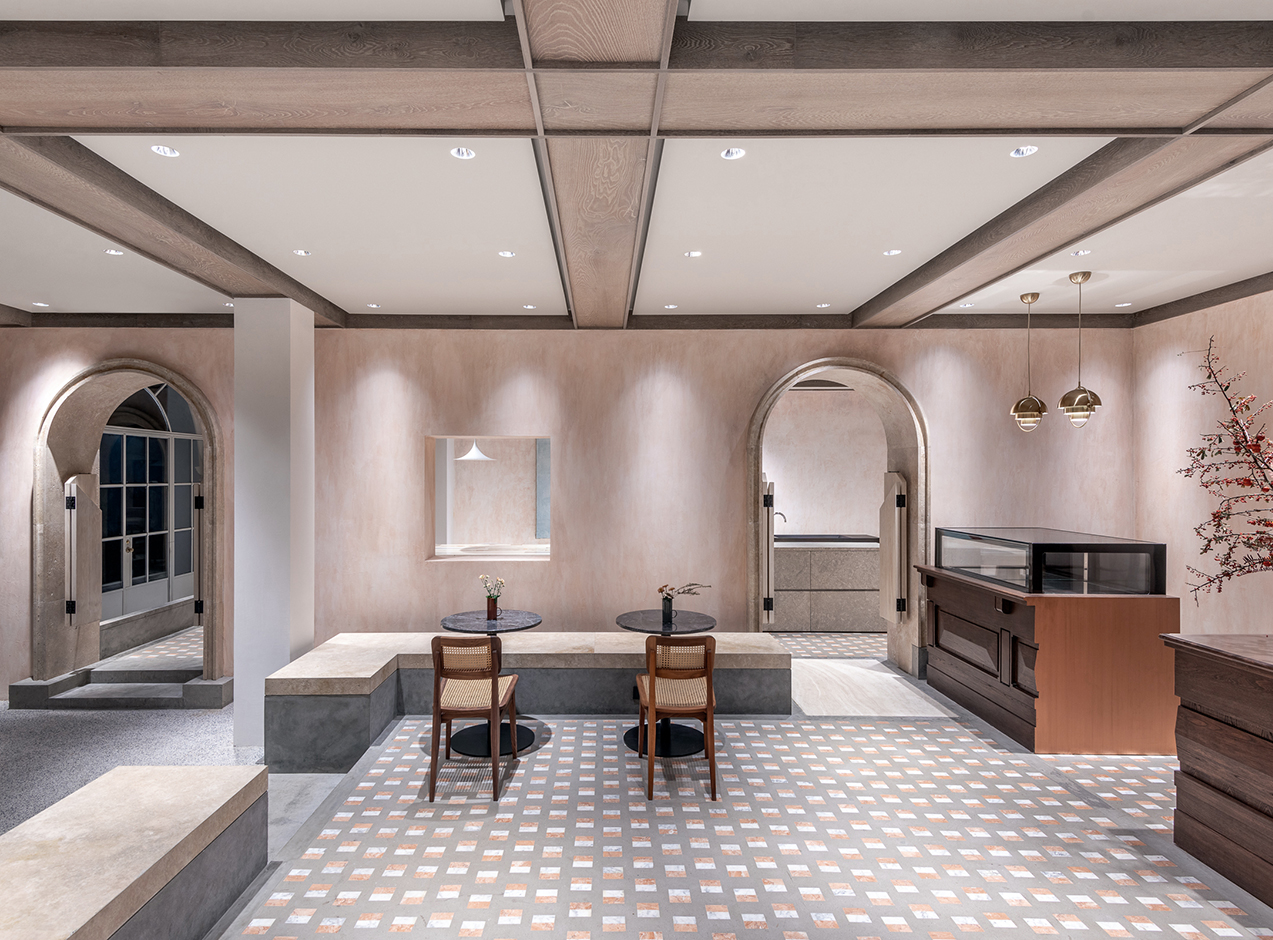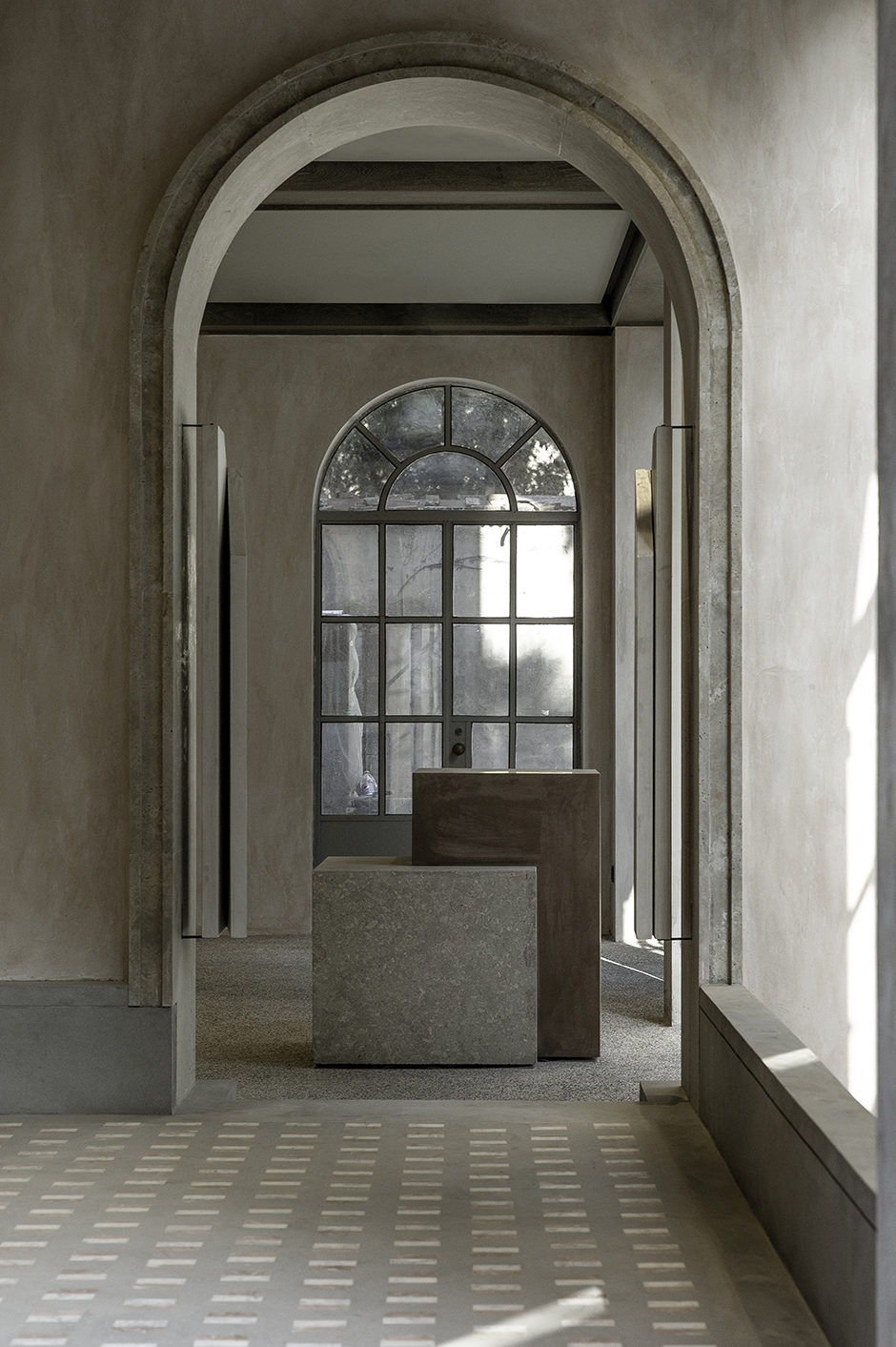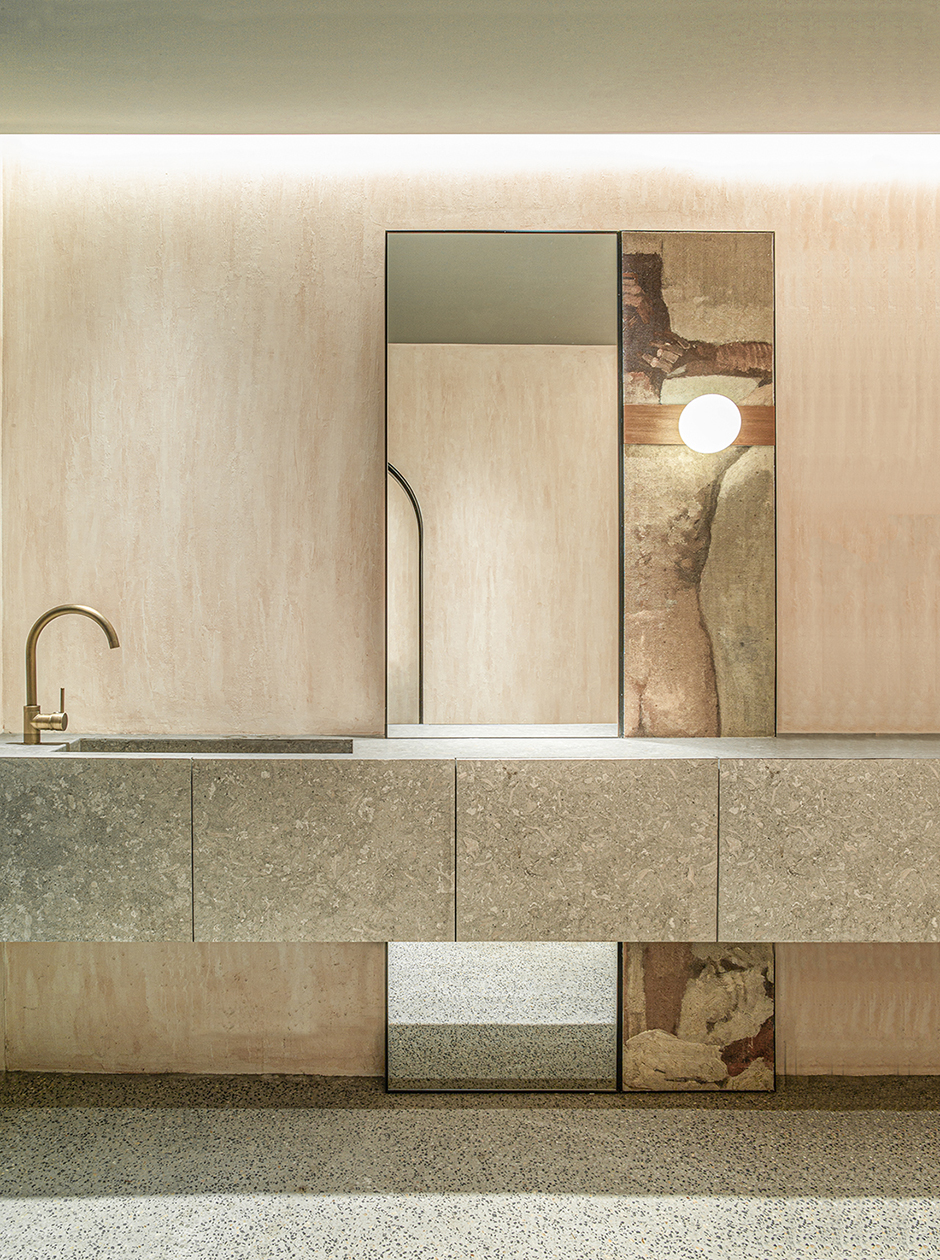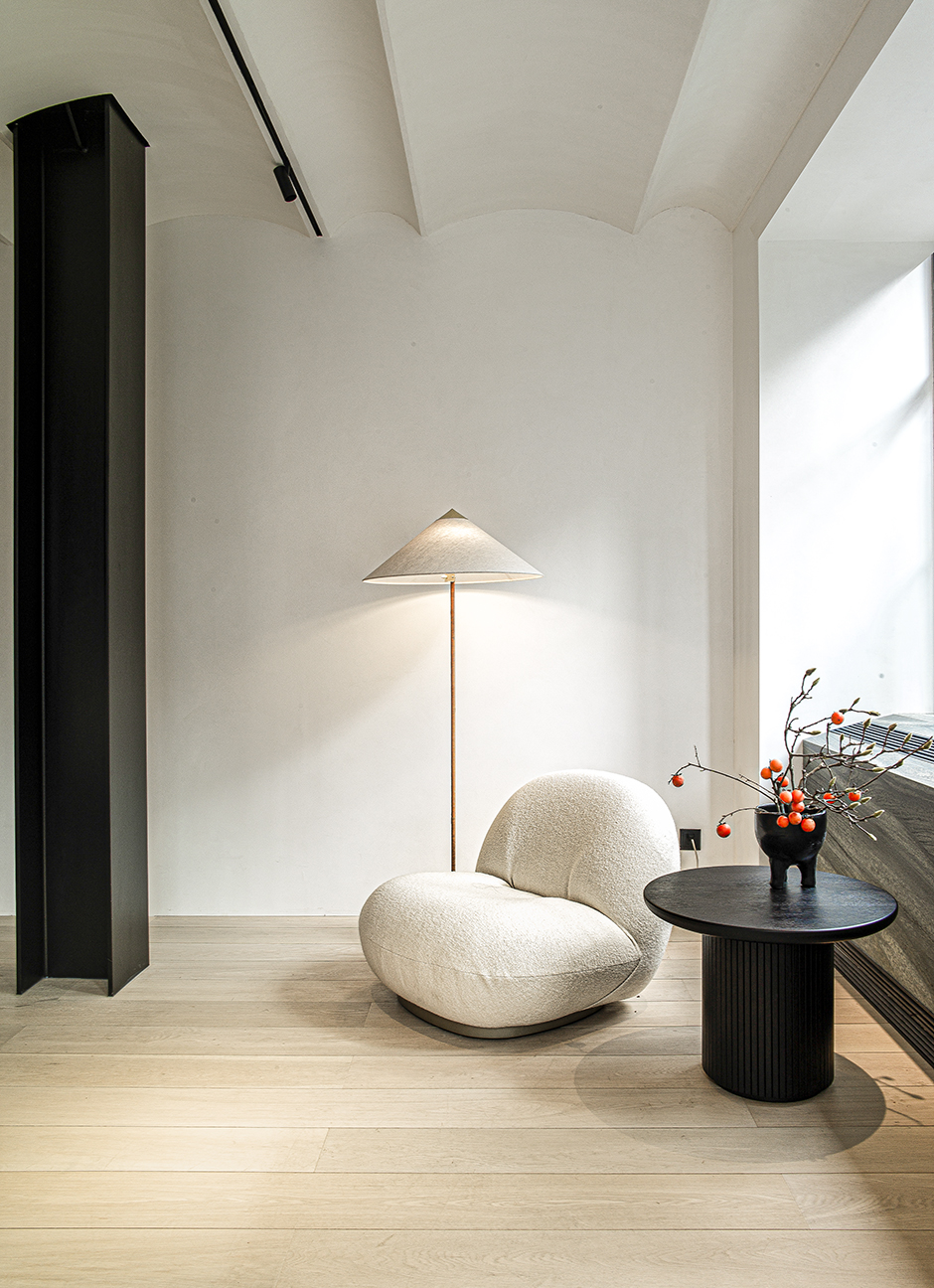 Chaos Programme projects are underpinned by a philosophy rather than a style. "Our practice is too young to be defined by a certain style yet," they say. "We hope to create a unique concept for each project." They believe that design shouldn't be limited to architecture or interior design only, but should be approached in an open-minded, holistic way. As sleek and serene as their work is, they also have a quirky side. In an event space they designed in Beijing, their sense of humor comes into play. The space, empty except for an island in the middle, is lined with stone columns as if standing guard for the main attraction at the far end of the room; a mural of a large balancing rock and a giant woman's face which peers through an archway into the room. It's a surreal delight included to blur delusion and reality and question logic and reason.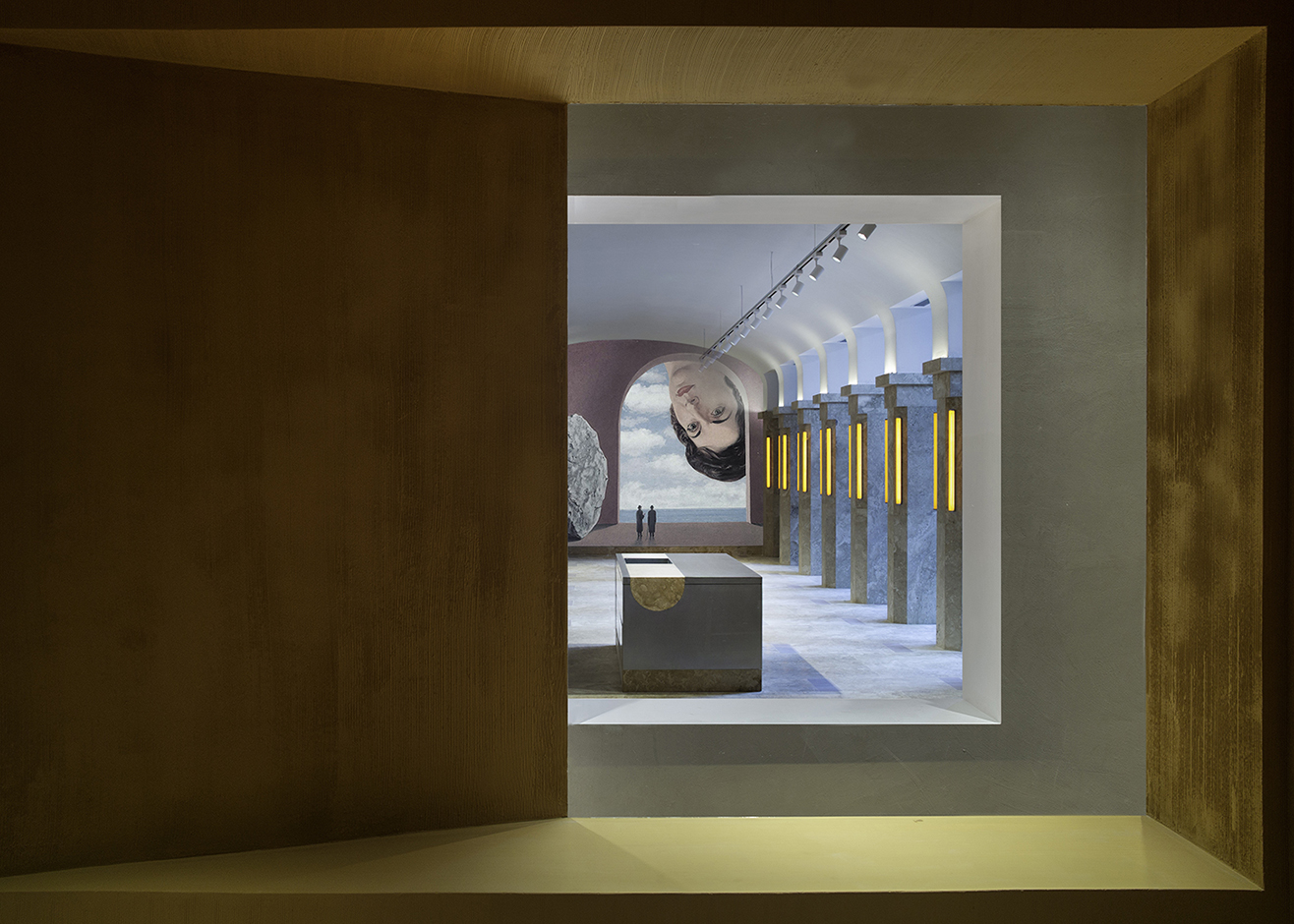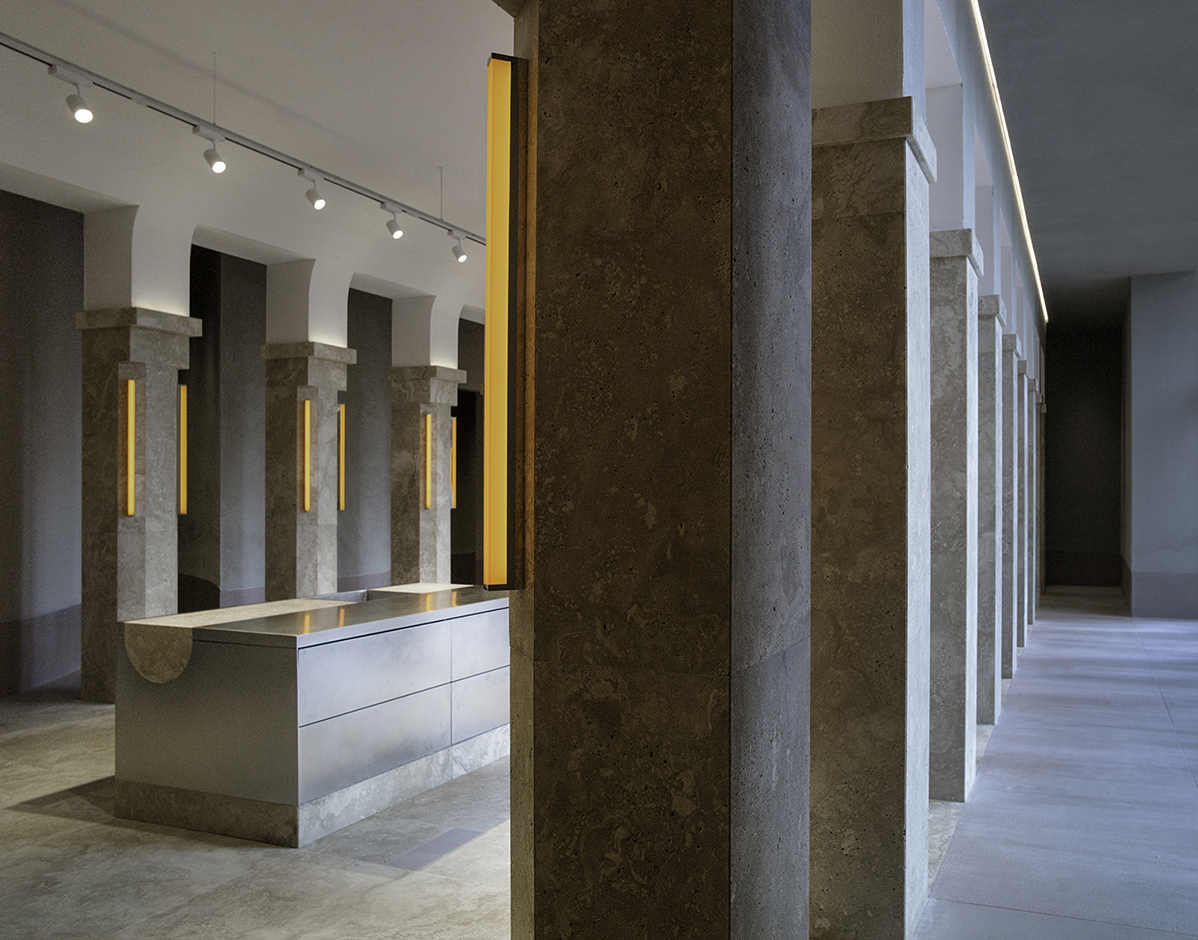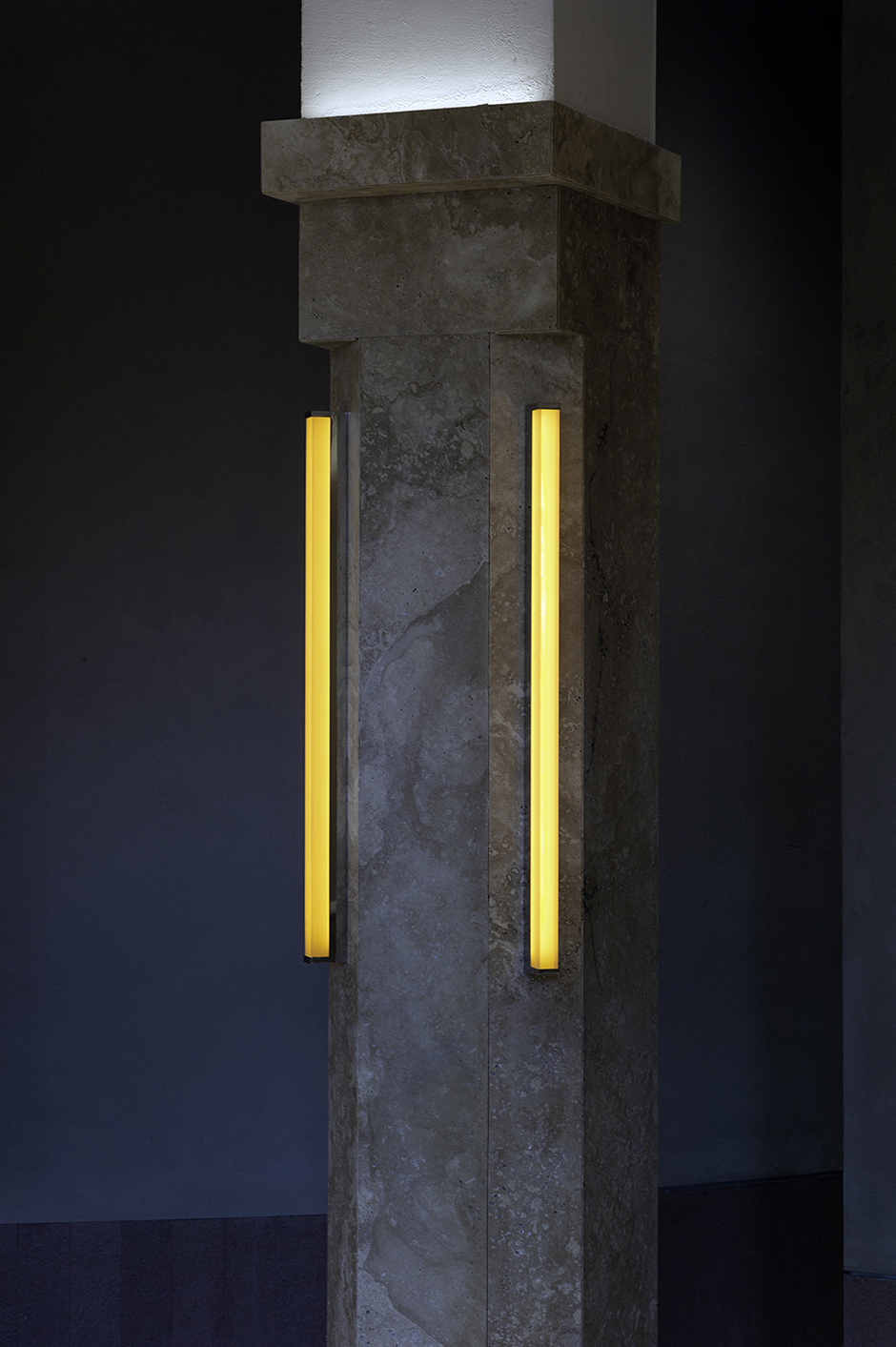 Chaos Programme are at the forefront of a Chinese design scene that they describe as very progressive as more people travel widely and access social media. "More and more, clients are not just satisfied with locally good, they are looking at international designs now," they say. With the speed that buildings go up in China, there's also a fast pace to keep up with which the studio describes as "chaotic." It's where the inspiration for their name came from. "Let it be chaotic" is a catchphrase they use often. But it doesn't mean that they are caught up. "We actually mean we want to focus on what we believe in despite how chaotic the world can be," they say; making thoughtful work in a changing landscape.