10.13.20
James Evans's Photorealistic Paintings Are a Meditation on Impermanence
The suffocated images of artist James Evans's "Constraint Equation" series are a photorealistic depiction of what appears to be florals and foliage wrapped up in sheets of humid plastic that obscure and abstract them. Created during a period in quarantine, they are a fitting expression of the limitations and discomfort most of us have experienced this year. Evans, who grew up in Colorado and now splits his time between New York and Mexico City, is a prodigious new force in the art world. Completely self-taught, his deftness with oil paint on canvas and the lingering emotive quality his work imbues — much of it concerned with how "the moments and people that define our lives are simultaneously permanent and interchangeable" — is mesmerizingly masterful. We caught up with the artist, whose work has most recently been exhibited at Fabrica29 in CDMX and Spring Studios in New York to talk about his unique entrée into the art world and his insatiable desire to create.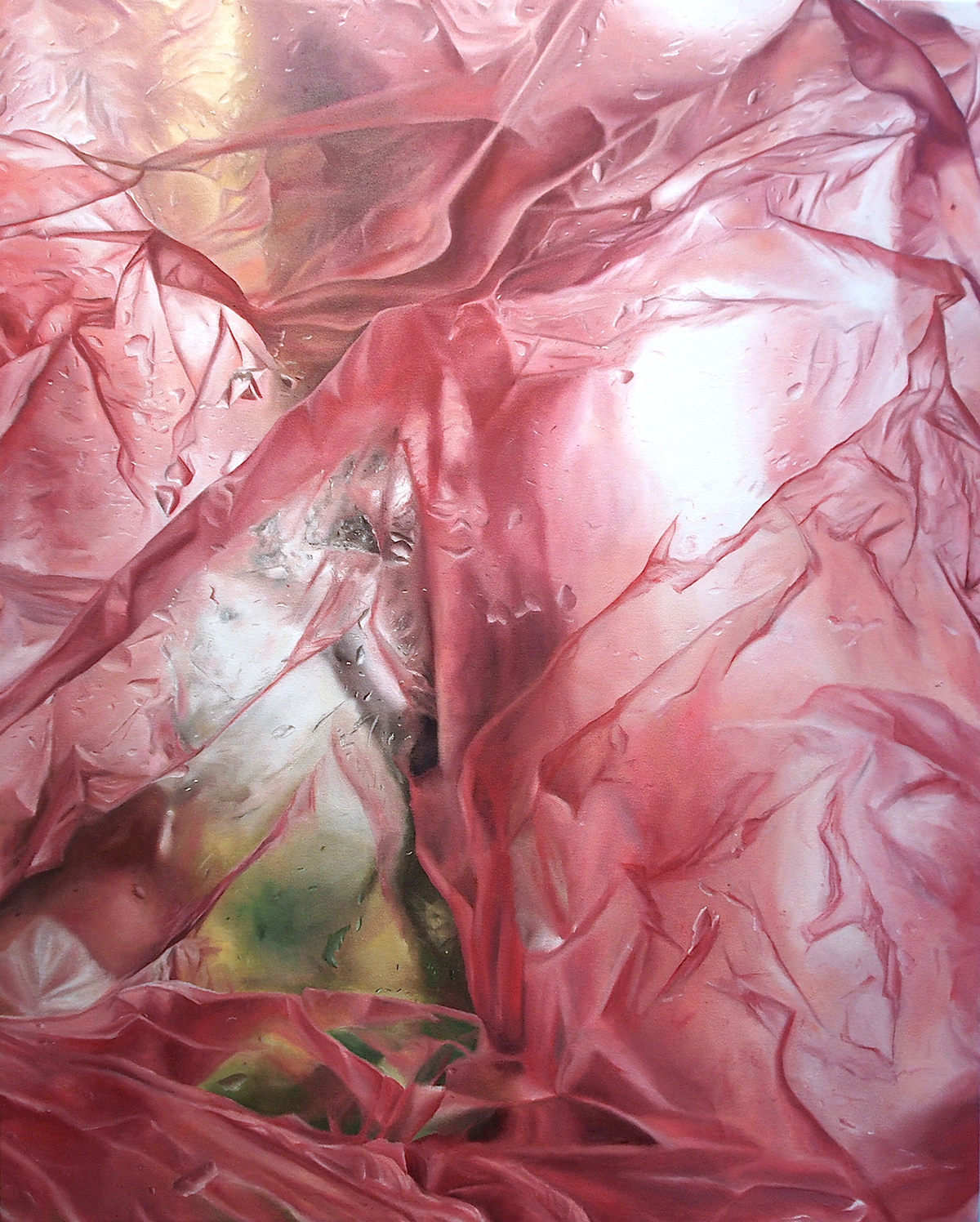 You're a self-taught painter and have described your path to becoming an artist as happening "backwards." How did you get into it?
I went to school for creative writing, something that's still really important to me. But after school, when I moved to New York, I wanted to do something with visual arts, so I taught myself graphic design. I pretty quickly got tired of looking at a computer screen, so I decided to apply those principles to canvas. When I describe things as being "backwards" I guess I mean I've never really known what I'm doing. I just could tell from the start that it meant a lot to me and I learned the only way I knew how. At the time I was literally just sitting there painting circles and squares and whatever, trying to get rid of brushstrokes and develop some sort of muscle memory.
What motivates you to paint?
It's hard to really call it motivation, it's more of a personal necessity. It's funny when I hear people gripe about not feeling inspired or waiting for some creative epiphany to bring them back to working. For me it's much simpler: I bug out if I'm away from the studio for too long.
What's your studio like? Do you surround yourself with certain things or prefer to work at a certain time of day or night?
I go between a studio in Bushwick and one in Mexico City, and they're pretty vastly different, which is to be expected. I need natural light. I have some bright LED panels I use at night, but I much prefer just getting into the studio early. I always have too much coffee with me. In Mexico there's usually mezcal in the evenings, tacos de canasta from the lady on the corner, juice. I spend an inordinate amount of time laying on the roof of the studio down there, reading in the courtyard. The little distractions are a nice part of the process. Here in New York it's more utilitarian but it's the same mess of canvases, supplies, and books. I'm almost always listening to music or podcasts as well.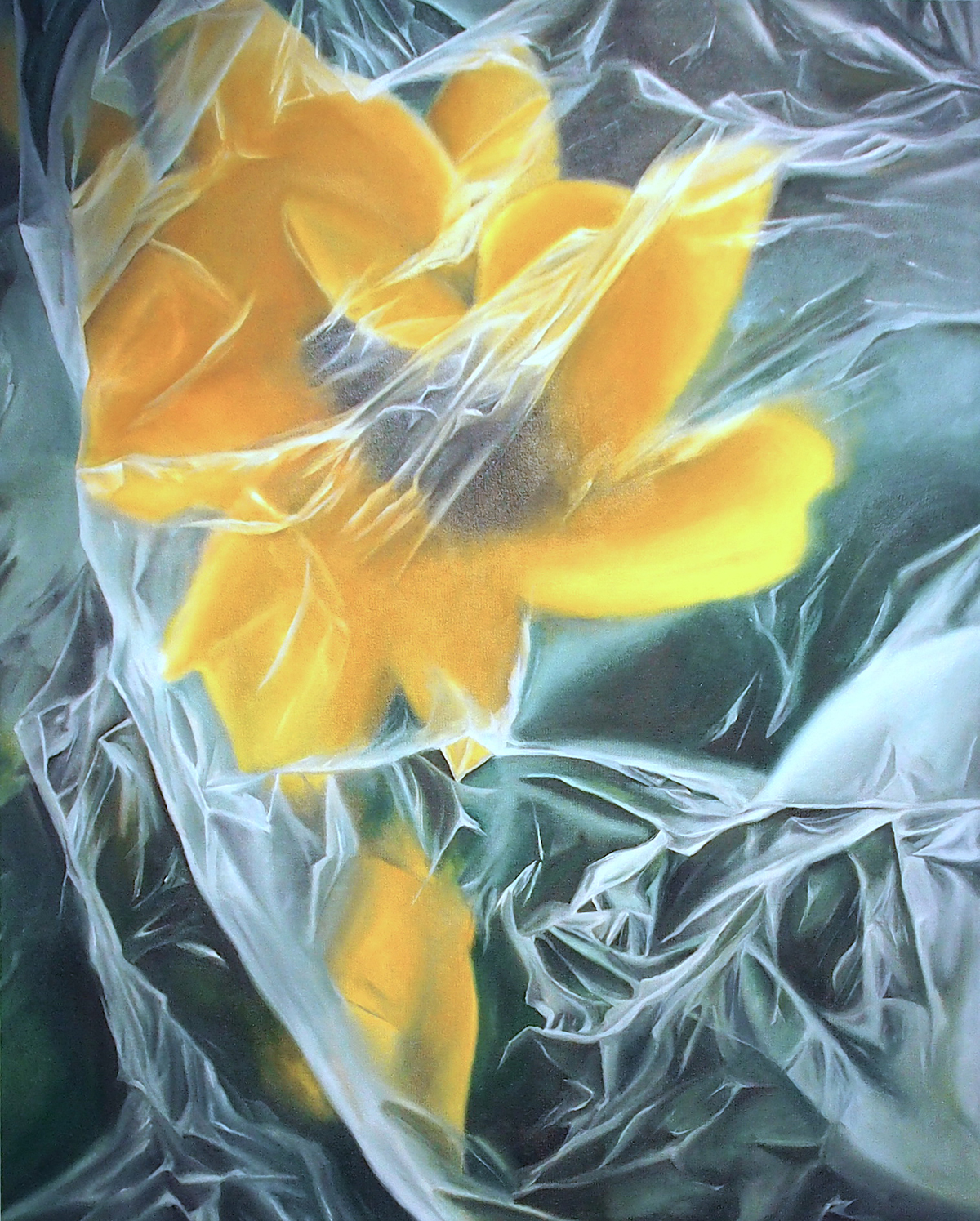 How did the New York/Mexico arrangement come about?
Really randomly. I needed a break from New York and went to Mexico City on a whim. It was just one of those places you keep hearing about, and I wanted to check it out. It immediately clicked. I love New York but it's a hard city to be in full time, and paradoxically for all the same reasons that it's such a great city to live in Mexico City compliments it nicely. I moved down there speaking no Spanish with no plan, but I found it to be such a nice place to work, one that allowed for a quality of life and an approach to your day that you can't really have here.
How does each city shape your work?
Both cities are super inspiring. New York fits the neurotic, restless side of my personality and Mexico City offers a respite where I have time and space to actually think. There's really something to how your environment affects you and being down there has been fruitful for me. I feel less distracted and can approach things with a bit more clarity. I've gotten to know some amazing people, the food is unreal, and it's just a nice place to be. That being said, I kinda bug out if I'm not back in NY enough. I need both places to stay balanced.
Who or what were some of your earliest influences?
Growing up in Denver I used to go to the Clyfford Still museum and was always moved by his work. When I started doing design and painting, I was really into Geoff McFetridge. At the time everything I did was acrylic and flat and minimal, and he's so good at making a world out of these simple shapes.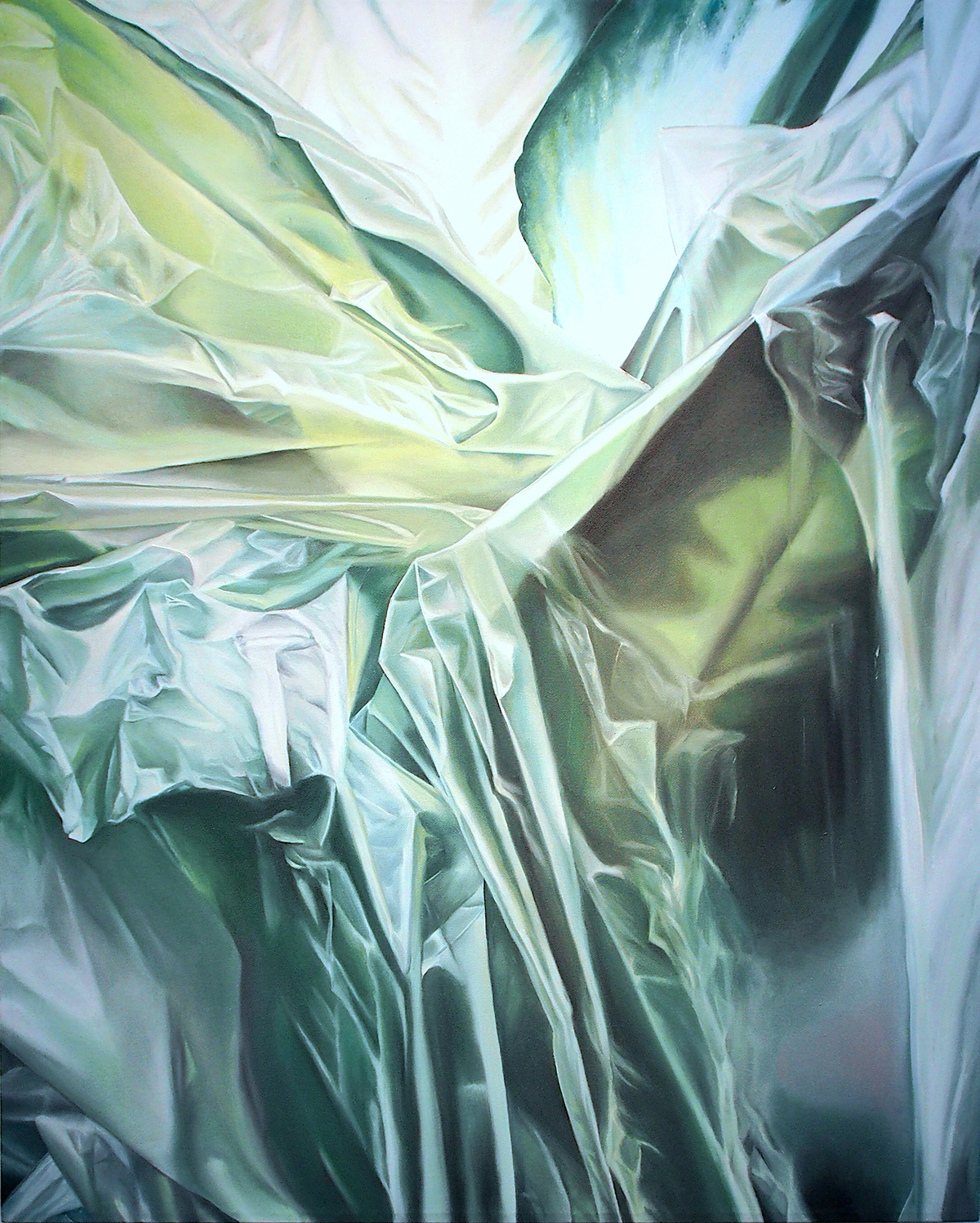 How have your influences evolved over time?
Funny enough, I feel more influenced by Clyfford Still than ever before. I always felt a sort of emotional connection to going there and seeing these paintings, but of late I've felt a more applicable connection to the process of painting itself. It might be a bit of a leap but there's an approach to form or texture or something that I can trace from Still to painters like Harold Ancart, who I've also been really into lately. My new studio in New York is right next to Clearing Gallery and all of their artists are great. There are select photographers that I feel quite influenced by as well. I have a few overly loved and beat up Wolfgang Tilmans books lying around the studio. Daisuke Yakoto's approach to form and subject is really fascinating. One of my good friends, Devin Blaskovich, is someone I work with quite a bit and his outlook often seems to sync up with mine.
What mediums and formats do you like to work with?
I just love oil paint. I like how the colors seem as if they want to go together…the physicality of the process is quite nice. I've been playing with gouache and oil sticks as well. Plus, some weird epoxy things and more works on paper.
What are you currently working on?
I've been messing with some sculptural things down in Mexico I'm excited about. Here in New York it's just working on paintings, thinking more about how to loosen my approach and step away a bit from this intense focus I've had on form for so long.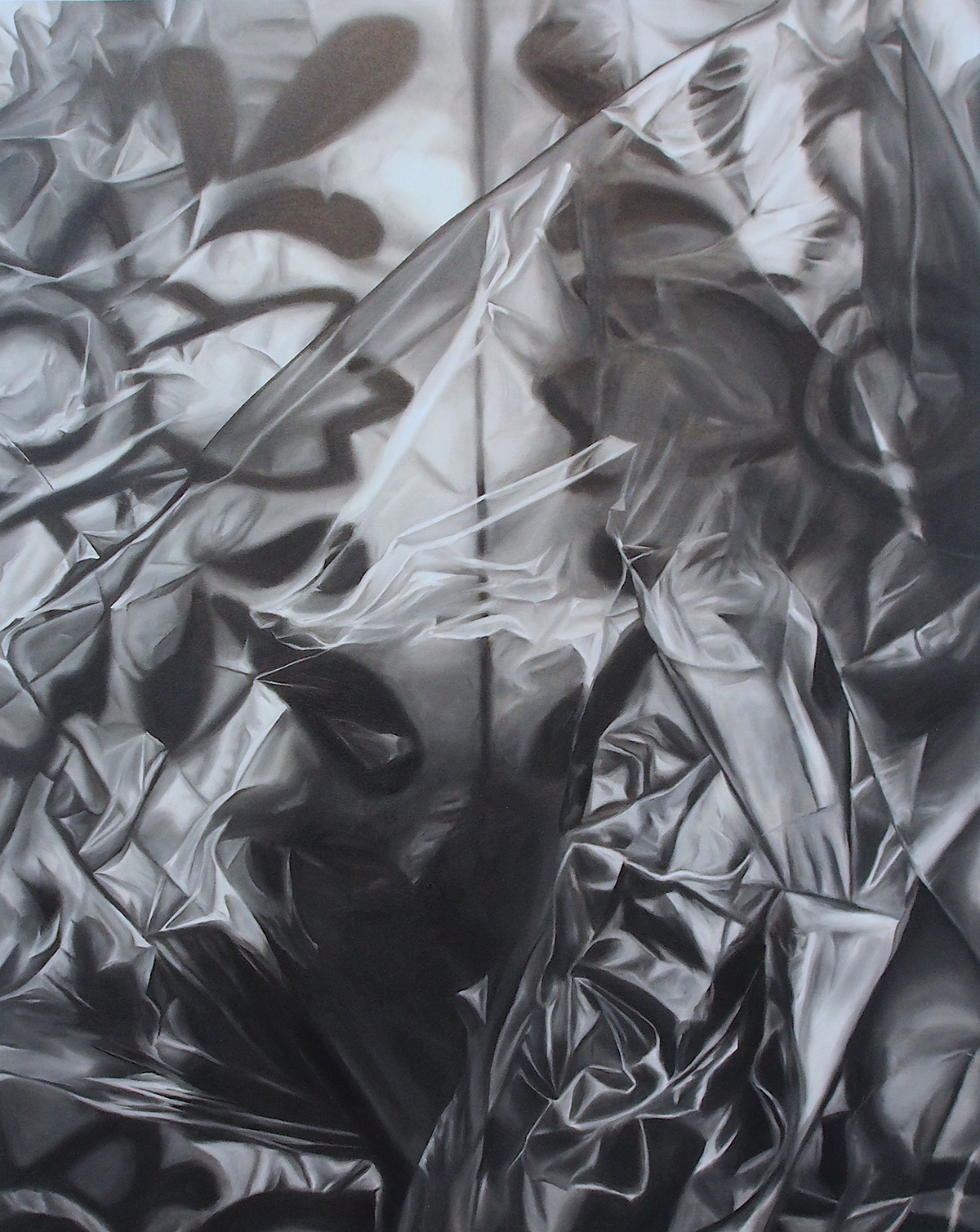 We're enamored by your "Constraint Equation" series. Can you tell us the story of this body of work? 
That series actually came about with quarantine. My friend left town for the first part of it and I went to stay at her apartment in Condesa. Because I wasn't using my studio and didn't want to trash her really nice place with my usual painting approach, I opted to focus on slightly smaller paintings, ones that I could get a bit lost in and would force me to really focus. The concept behind these involves shifting the attention from the expected, familiar subject matter to the thing enveloping the expected subject matter, and subsequently having that "typical" subject pushed to the point of abstraction. This was meant to address how quarantine felt for everyone, how the familiar subjects and fixtures of our daily lives were no longer recognizable; pushed into abstraction by constraint.
What's your relationship with or take on the "art world"? 
Going back to the whole "backwards approach" thing…I've really never known what the fuck I'm doing. I just enjoy art; making it, reading about it, participating in it in whatever way I can. I don't understand the art world, I'm just content with understanding art as best as I can.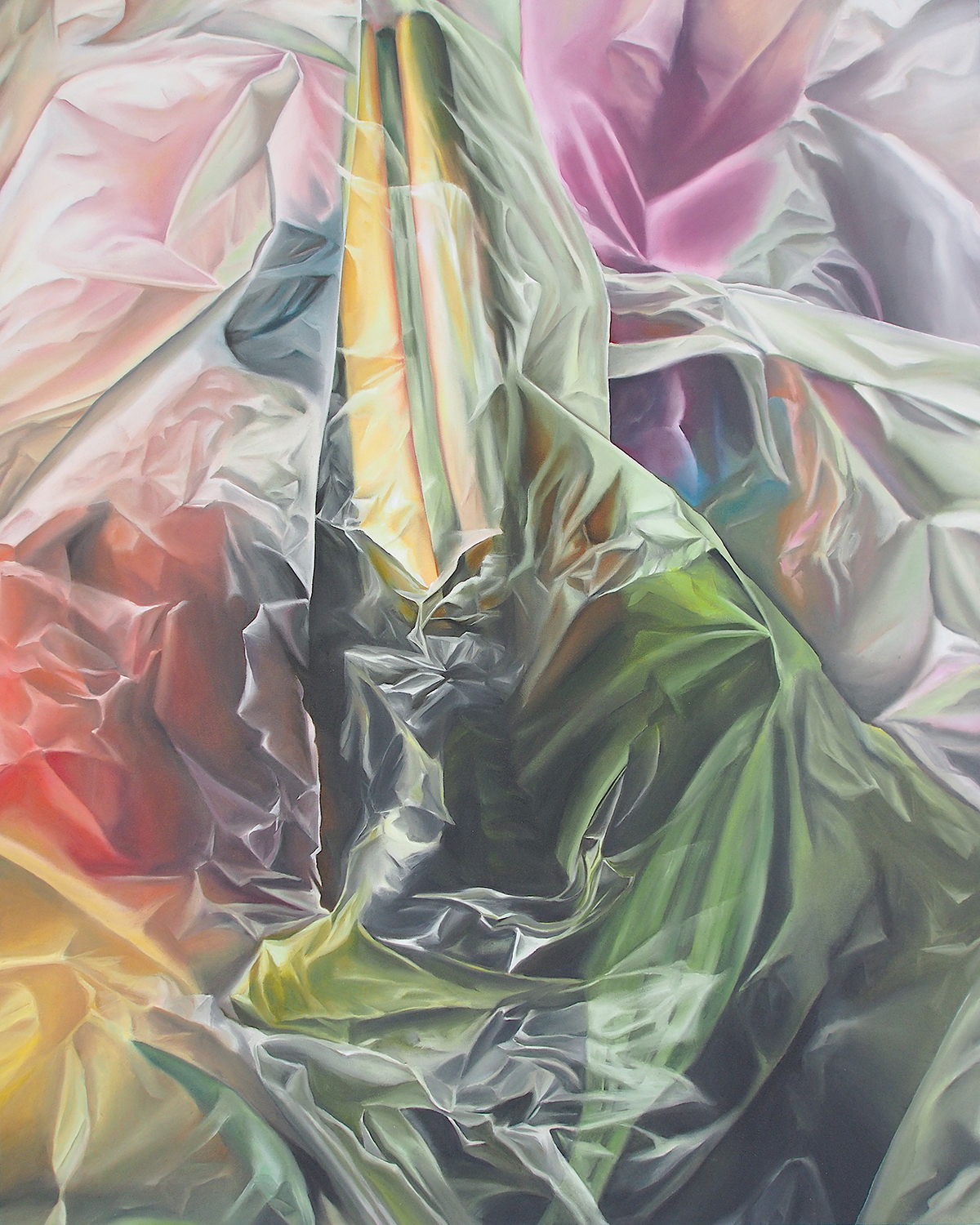 Aside from inspiring these smaller works, how else has the clusterfuck that is 2020 influenced your work and your worldview? 
Work wise, it sounds a bit stupid to say that things have been in flux this year, as if that isn't something you can just assume with everyone, but my day-to-day personal life has really been in flux and I've been trying to think of what I can do that syncs up with where things are going. I've been doing more works on paper—writing, sketches etcetera. I think this year has sort of forced everyone to evaluate what they're doing in life on more than just a logistical level. It's pretty easy to find yourself working a job you don't necessarily love or being in a relationship that maybe isn't the most stimulating, and just rolling with it…it just happens. But when the world feels like it's ending, it really drives home the things that feel inessential (not to use a word that has a whole new meaning now) versus the things that actually resonate with you. I've definitely felt my share of stress and panic this year, but I've also felt comfort in realizing I'm doing something I love and I'm grateful for that. One of my favorite books is Gerhard Richter's Daily Practice of Painting. It's a collection of his interviews, essays, and journal entries. He has a line in that where he describes art as the "highest form of hope," and I guess that's a comforting thing to feel right now.