11.11.20
Lauren Coleman Experiments with Gravity and Melting Metal in a New Skincare Campaign
Inside Lauren Coleman's Brooklyn photography studio, the walls are lined with cabinets holding her hundreds upon hundreds of styling props. Many of them are odd but visually interesting finds from her avid thrifting habit, like a black gridded hamster wheel and a tiny glass cloche; others are bits of materials and prototypes she seeks out from furniture designers, often trading them photo sessions for their unneeded treasures. But one cabinet in particular is packed with the trappings of a very specific personal obsession — science-lab equipment — that made her an obvious choice for an important collaboration we're debuting today: an artistic depiction of the properties of a new product collection by the Swiss beauty brand La Prairie, which since 1954 has been known for its scientific approach. La Prairie invited Sight Unseen to commission a series of animated cinemagrams to mark the launch, and we invited Coleman to conceptualize them. "I love anything that references science experiments, or involves materials changing form in your set," she says.
The collection, which La Prairie unveiled last week, is called Platinum Rare Haute-Rejuvenation, and it includes two creams and two elixirs that combine the company's original proprietary anti-aging complex with special peptides attached to actual particles of platinum, a non-reactive metal that can deliver ingredients deep into the skin before being broken down. Admittedly, we've never really featured a beauty product in this way on Sight Unseen before, but we were convinced to take on the project by two things: First, the gem-like purple acrylic bottle that the Platinum Rare skin cream comes in, which Coleman immediately marveled "looks like a Phillip Low sculpture." And second, the fact that the brief left so much room for creative experimentation, giving Coleman the chance to conjure her ideas in the studio in a totally open-ended way.
Coleman's three cinemagrams, which are viewable below and which we'll be sharing on Instagram over the next two days, each respond to one of three main ideas that drive the Platinum Rare collection. The first is Gravity, since the products are essentially intended to fight gravity's effect on the skin; Coleman created an image in which the bottle appears to hover in mid-air as a silver sphere rolls underneath it. It's lit in an otherwordly way and was meant to play with reflection and light, and it ended up being so uncharacteristically sleek for Coleman that she added a backdrop of her signature mini-blinds to connect the shoot to her typical oeuvre. The second theme was Science, which gave Coleman an excuse to break out her beloved spiral distiller and send pink liquid cascading through it (that's a piece of pink frosted glass from one of Soft Geometry's Ello lamps in the background). And the third is Platinum, the collection's namesake, in this case visually represented by a chunk of gallium, a metal with such a low melting point that she could mold it into a diamond shape and then document its transformation into a mesmerizing mirrored puddle.
All three cinemagrams, by their nature, evoke a moment that's frozen in time, yet vibrant and alive. View them below, then follow this link to learn more about La Prairie's Platinum Rare collection.
Gravity
Science
Platinum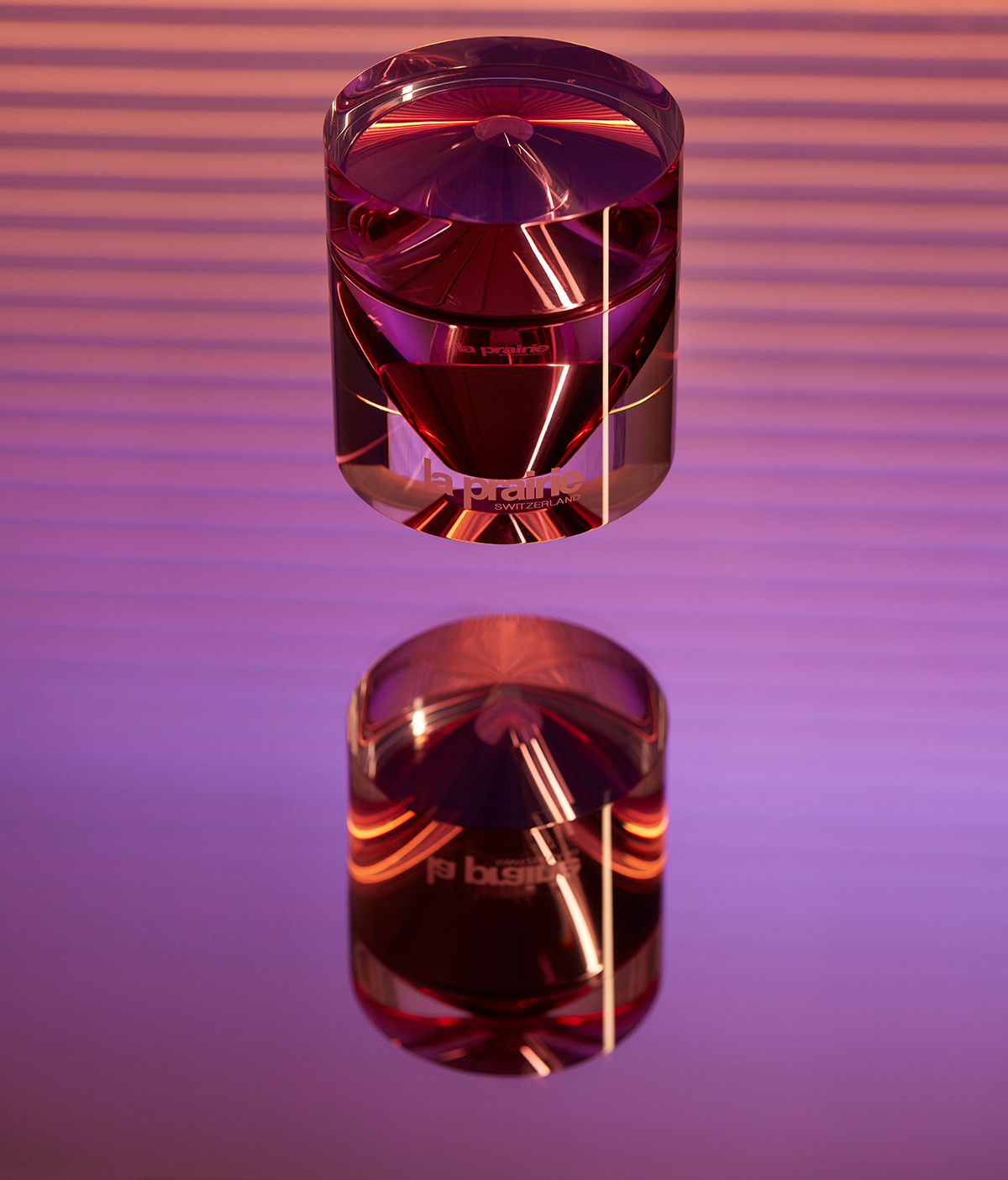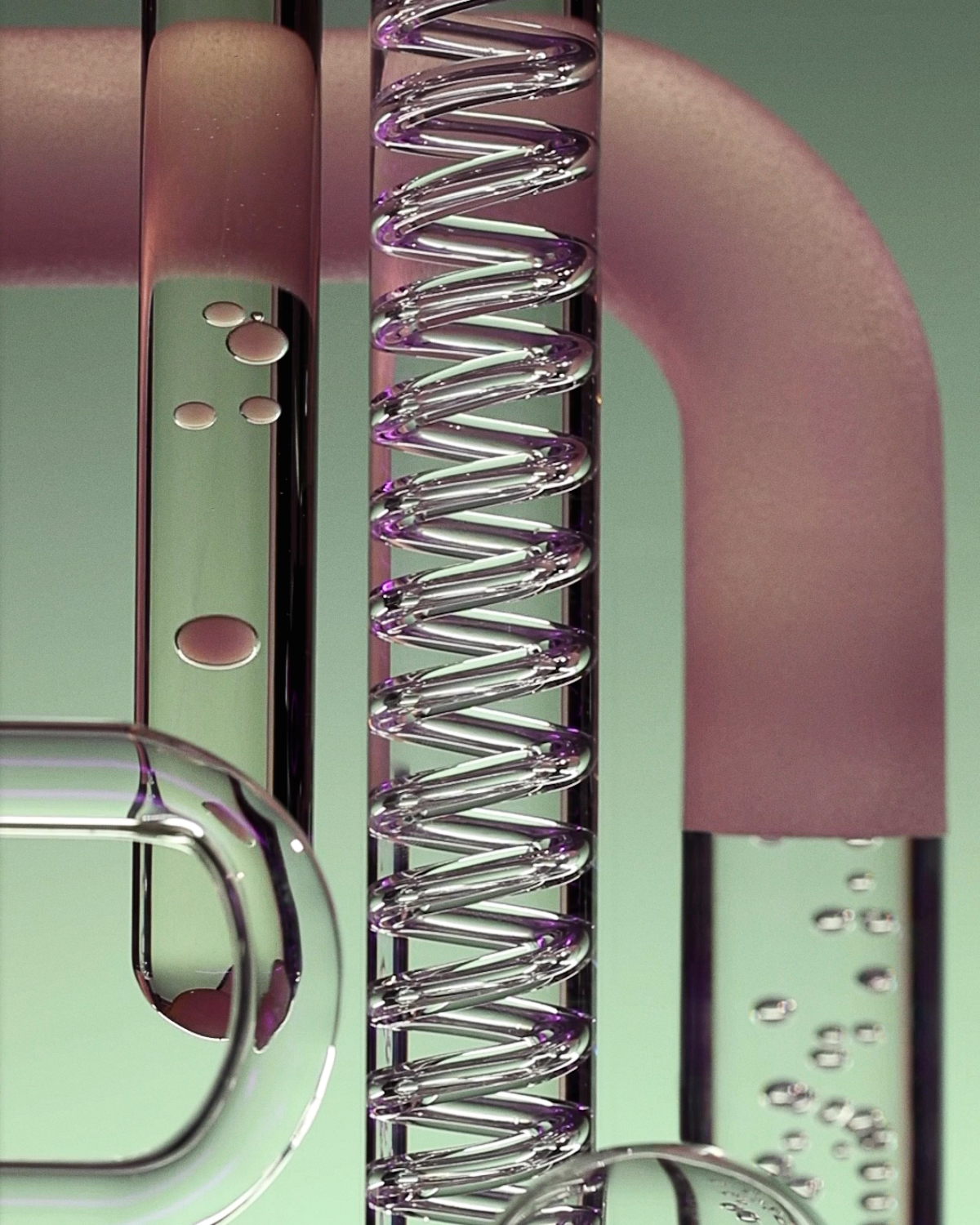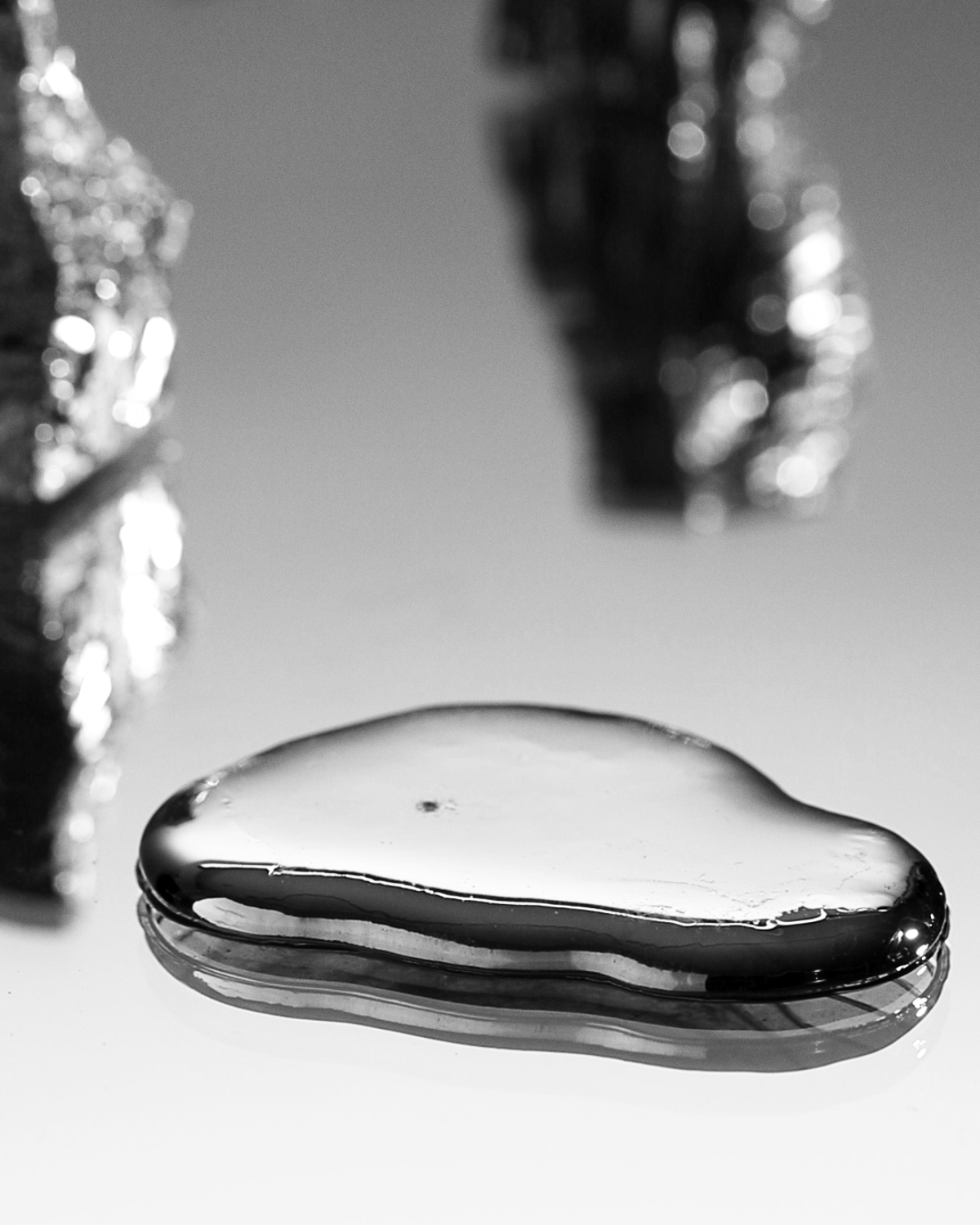 This post was sponsored by La Prairie, but all thoughts and editorial content are our own. Like everything at Sight Unseen, our partner content is carefully curated to make sure it's of the utmost relevance to our readers. Thank you for supporting the brands that support Sight Unseen.